The Importance of "Clean" CBD Skincare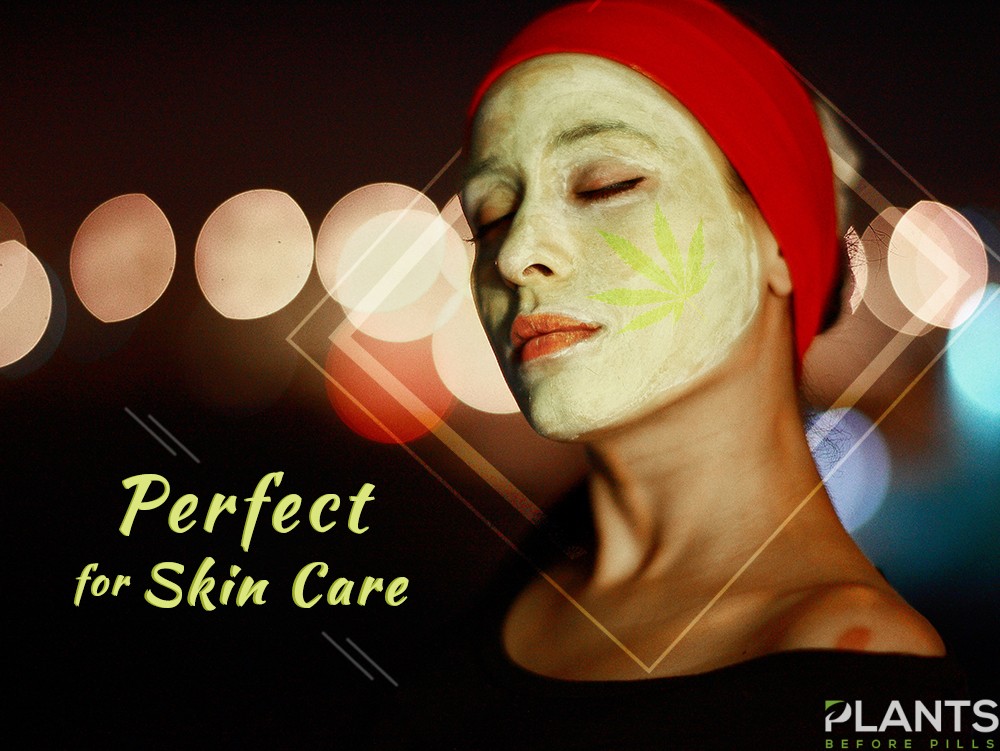 There is certainly no shortage of buzz around CBD in the world today. Now that many countries have made this hemp-derived substance 100% legal, the market explosion has taken place and looks to continue for many years to come. Tons of products incorporate them into their propriety blends, and with good reason. CBD is touted to have anti-inflammatory properties and also helps with the overall hydration of the skin.
Before we go further into the importance of clean skincare, it is good to know what "CBD" is. CBD is short for cannabidiol, and it is derived from the Cannabis Sativa plant. Hemp is often a root source of CBD as it has a higher CBD profile and less THC (the active ingredient in Marijuana that gives the user a "high" feeling). In the United States, CBD products must not contain more than 0.03% THC to be sold in retail stores and/or online.
There are many types of CBD products on the market today, and one of the ones that have been making the biggest waves deal directly with skincare. Not only is it known to help with inflammation and provide pain relief to the skin, but it also helps balance and regulate the skin's oil production via the sebaceous glands. This can help influence future acne breakouts from happening.
The skin is the largest organ in the body, and making sure the products used on it are pure is vital. The skin is the wall of defense for the immune system and blocks out any foreign invaders before they even can damage anything internally. So why would you ever think to put anything on your skin that could potentially harm your body's first line of defense?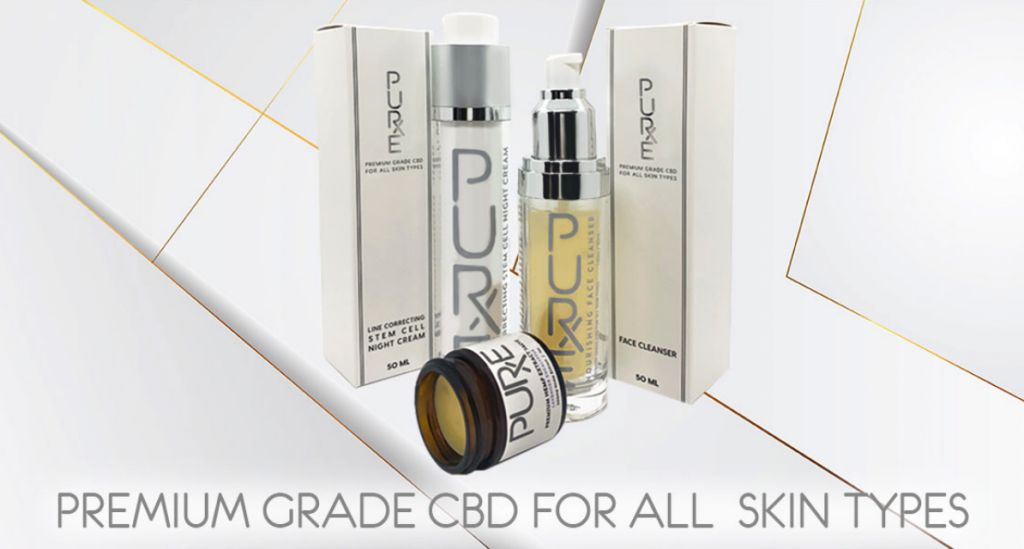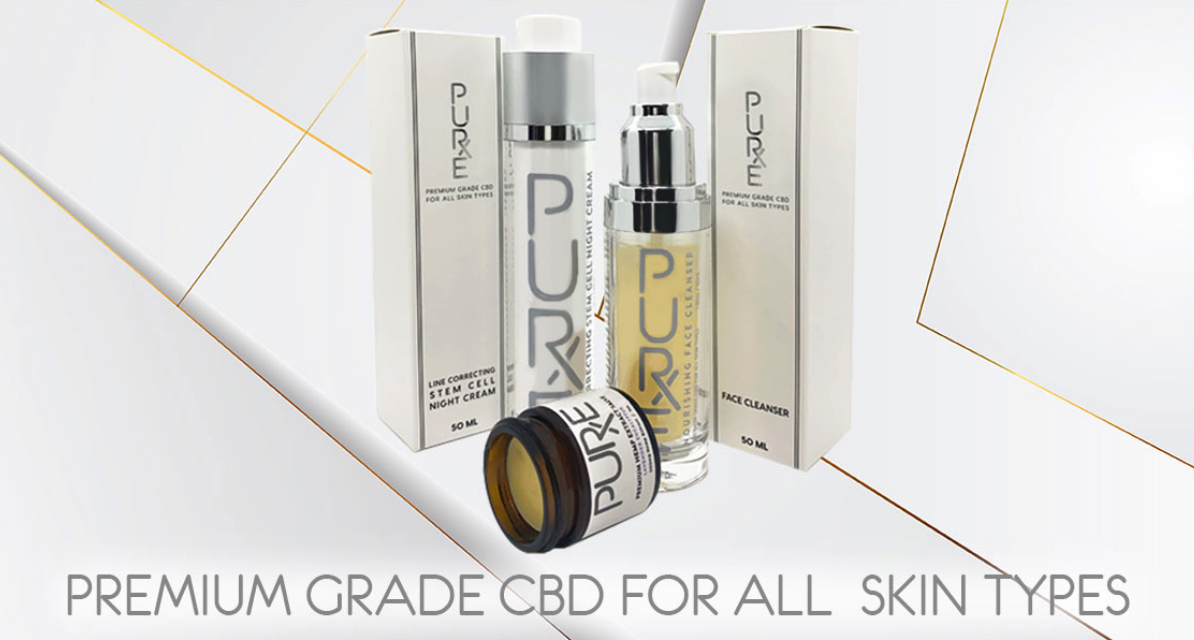 When purity comes to mind, we think of companies like PURxE, who place a lot of emphasis on quality with the skincare products they make. Their mission is to "provide a green infused lifestyle complimented by our Broad Spectrum CBD." They do this by having their CBD harvested in the USA, and all of their products are lab tested, Non-GMO, and 100% organic. They mention that their products are free of THC, toxins, pathogens, and pesticides. These points are critical as many CBD skincare products cut corners on quality to increase their profit margins. It's good for them, but very bad for your skin!
So the next time you are in the market for "clean" CBD skincare, make sure you do your due diligence and choose a brand that prides itself in its overall quality and ethics. Not all CBD skincare companies are the same, and you certainly don't want to be putting anything toxic on your skin. Protect the skin you're in!
Changing with the Times: A CBD Skincare Routine Perfect for Fall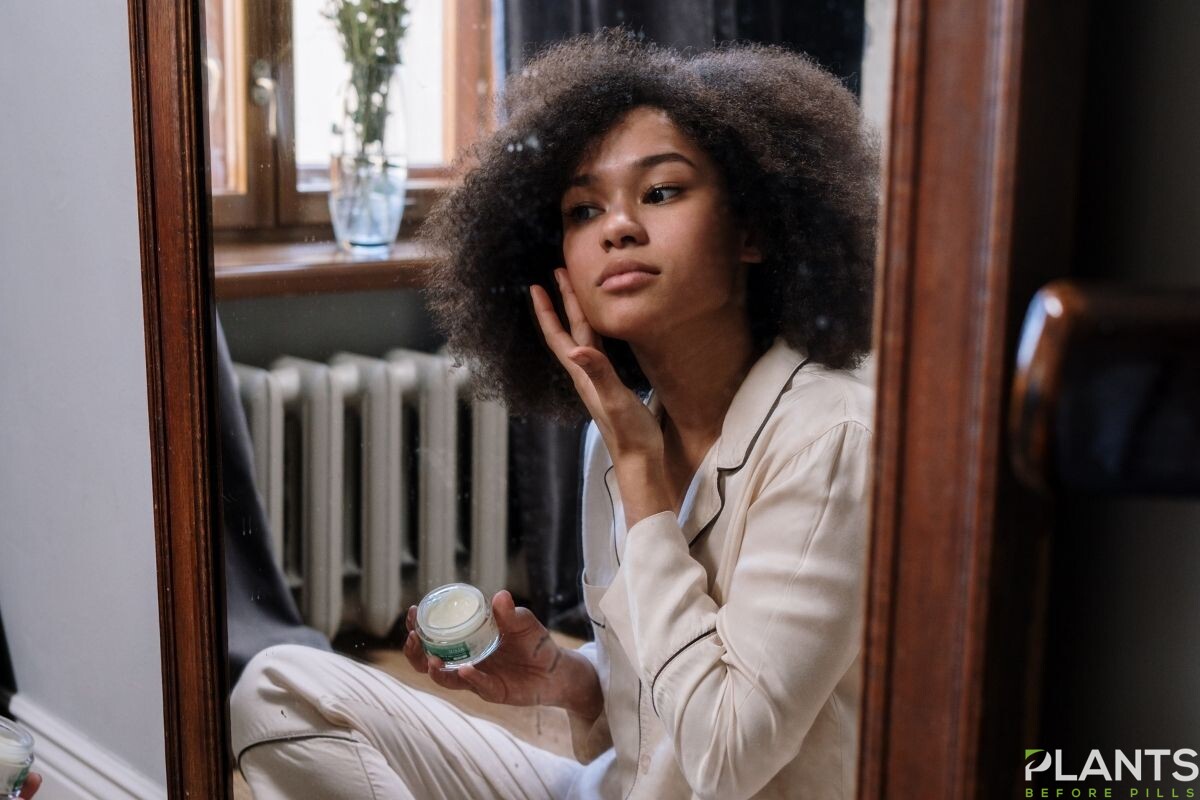 Transitioning to the fall season may be one of the most exciting for many individuals, but for those who suffer from sensitive skin, particularly with the changing of the seasons, autumn can be quite a nightmare. After all, it brings with it cooler and dryer temperatures, alongside the dreaded humidity. This combination can make the skin feel tight, dry, and even itchy.
That said, as the seasons change, this may be a welcome time to change your skincare routine as well. This way, you can cater to your skin based on the seasons and make it the best by swapping out some products with some CBD skincare items instead.
Why Go for CBD Products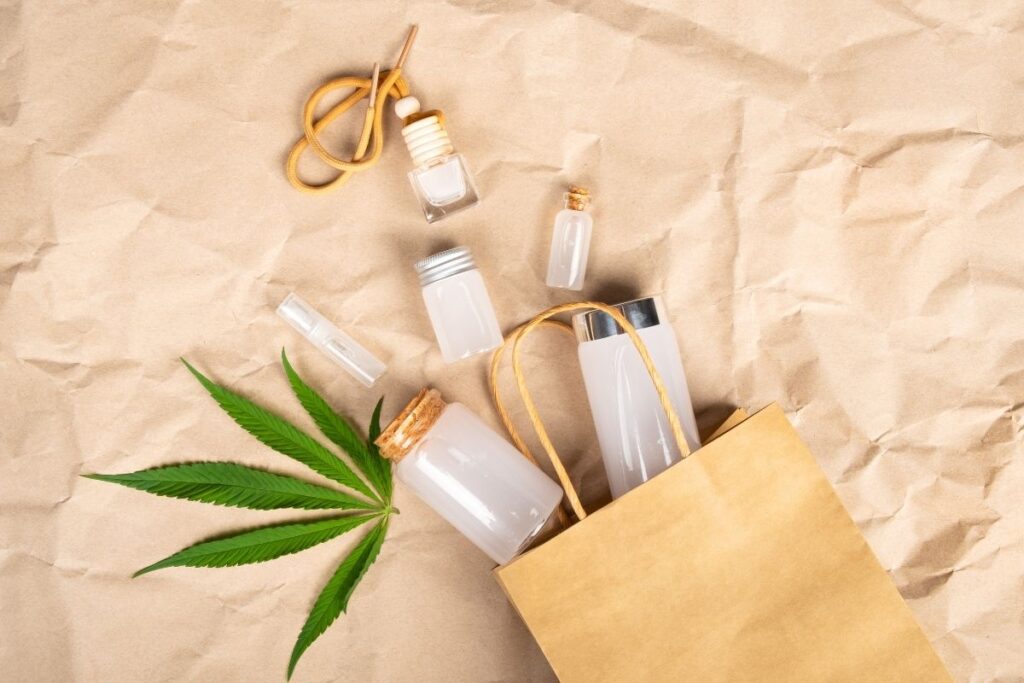 Cannabidiol products have been found effective in skincare primarily because it aids in reducing inflammation. Its soothing nature makes it ideal to be used even in the most sensitive conditions, especially for those who suffer from breakouts, itchiness, and even skin conditions like eczema and psoriasis.
CBD oil is also known for its hydrating properties. Because of this, it can be effective for combating dry and dehydrated skin, what with the transition from hot summer to cooler weather. It can also regulate oil production due to its anti-inflammatory properties.
Skincare Secrets for Fall
Change Up Your Moisturizer
While your light moisturizer may work during the summer, you may want to opt for a heavier and richer moisturizer that can address the dryness that comes with fall. After all, your skin definitely needs more TLC and moisture that can penetrate deep within.
If you are prone to breaking out, CBD oil can help with that in the form of Happy Dance's Look Alive Face Moisturizer. This moisturizer gives the best of both worlds – light on the skin yet hydrating enough. It is fortified with 150 milligrams of CBD extract, different types of hyaluronic acid, and other soothing and hydrating ingredients such as avocado oil.
Add an Extra Level of Hydration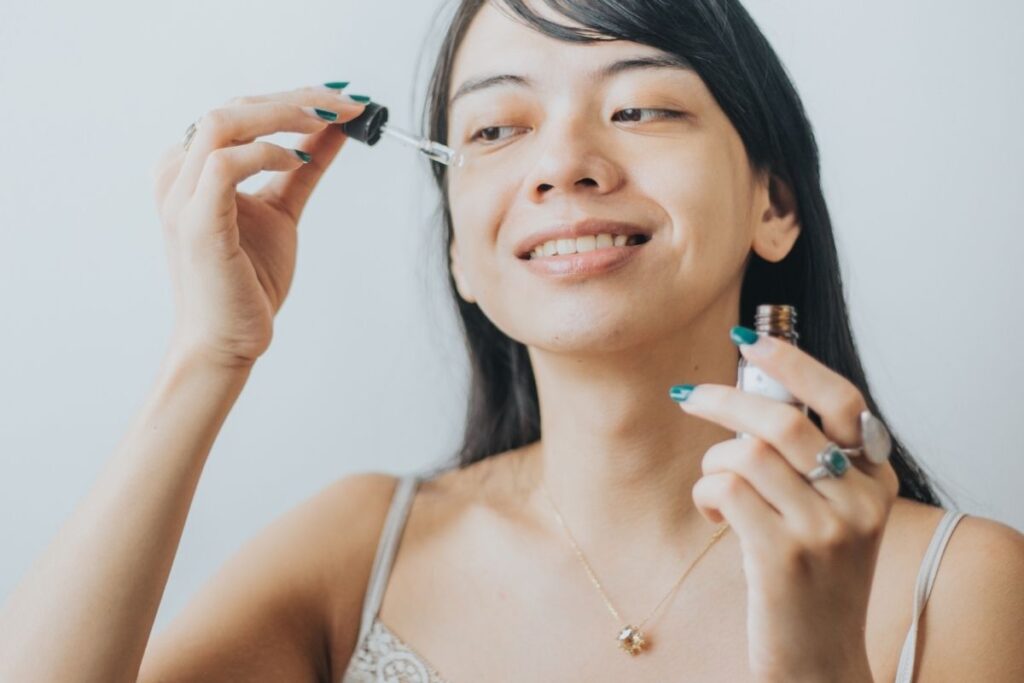 A simple moisturizer may not be enough to face the forces of nature. But, you can certainly start arming your skin with extra armor by adding another level of hydration, whether it be a serum or facial oil to seal in the work you have put in. Plus, this will add some glow to your face as well.
For those who want to go with a serum-type, Vertly's Glowing Face Serum is the one to check out. Besides smelling fresh and ever-so-light thanks to the blend of herbs and flowers, this is also enriched with 500 milligrams of full-spectrum hemp extract, giving users excellent anti-aging benefits.
Meanwhile, those who want a more luxurious feel may want to try Herbivore's Emerald CBD Oil. This facial oil is lightweight and ideal for those who suffer from dry, irritated skin due to its soothing properties.
Don't Forget to Exfoliate
Lastly, consider exfoliating your skin, although not every day. While overdoing this can lead to dryness, exfoliating in moderation can help you get rid of flaky skin and stimulate your natural oils, leading to a more balanced skin condition. Plus, this helps your skin absorb cannabidiol products better.
Lord Jones' Bump & Smooth CBD Body Serum can address your exfoliation needs without being too harsh. Instead, it gently resurfaces the skin with the help of 200 milligrams of CBD. This removes dead skin cells and reveals a brighter and younger-looking you.
There are various ways you can steer clear of the itch fest and look your best this pumpkin spice latte season. By incorporating CBD oil products into your skincare routine, you'll transition from summer to fall effortlessly.
5 Ways CBD Helps Heal Acne and Rosacea [VIDEO]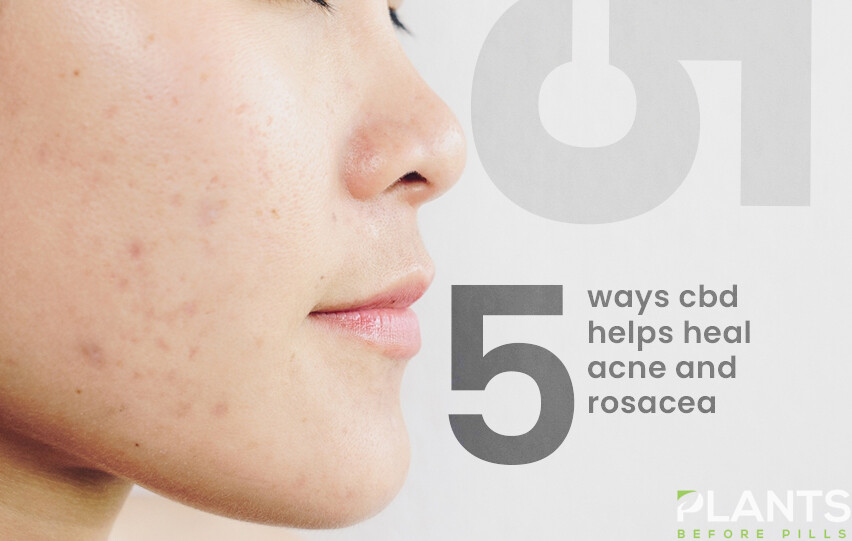 If you have already tried so many different products for acne and/or rosacea and your skin is now oversensitized, then the answer might be to use CBD. Find out more in this video.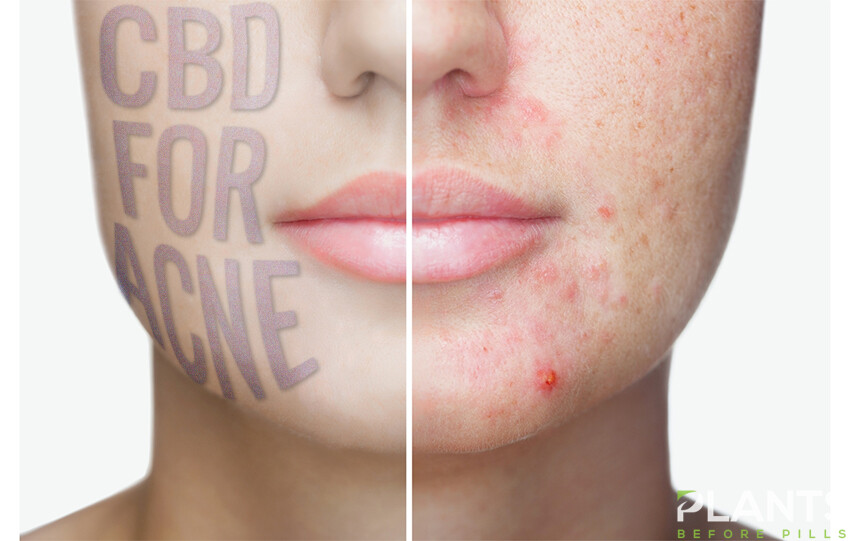 Thanks to its anti-inflammatory properties, CBD is increasingly becoming known as a treatment for acne. If you're suffering from acne, find out if CBD is right for you.