The Potentials of Medical Marijuana and CBD in Treating PCOS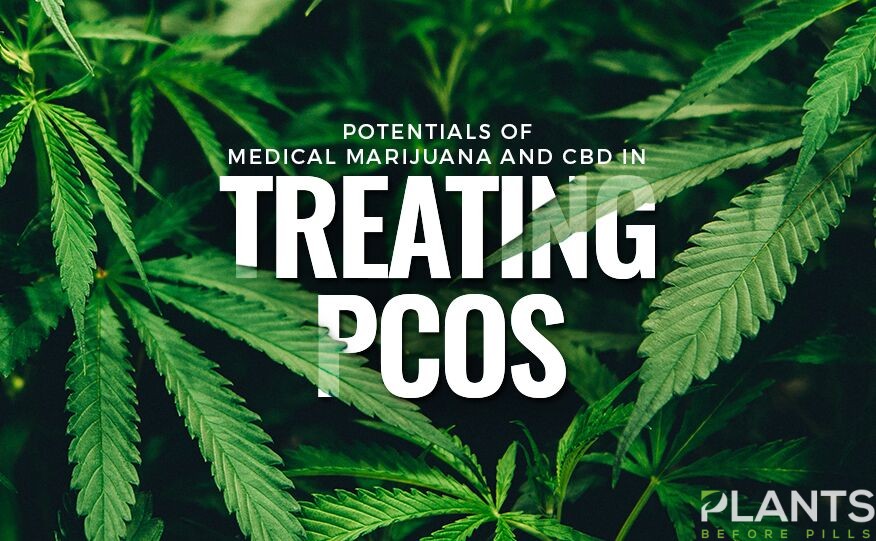 In the past years, marijuana has taken the medical community storm as many studies were conducted evaluating the potential of the plant to treat various health issues. In fact, many states in the United States only grant medical marijuana cards to individuals that have at least one of the qualifying conditions listed in their marijuana laws and policies.
With marijuana laws acknowledging the potentials of cannabis as a treatment or medical aid for treatments of various debilitating conditions and symptoms, you might be curious as to what other conditions it can address. If you are a person suffering from polycystic ovary syndrome (PCOS), you will be glad to know that cannabis has the potential to address some of its causes and symptoms.
Now, this is in no way saying that cannabis can heal PCOS. In fact, medical professionals say that there is no cure for this condition. The only way to address it is to manage the symptoms. Here's what you need to know about this syndrome and how marijuana can potentially help treat it.
What exactly is PCOS?
As the name implies, a person that has this condition has multiple cysts or fluid-filled sacs in the ovary or ovaries. An imbalance of reproductive hormones causes this. Hormones that are involved in these cases are androgen and insulin. According to studies, individuals with this syndrome have high levels of androgens or the so-called male hormones.
Patients also exhibit high levels of insulin, which causes the body to create more androgens. Keep in mind that many individuals with PCOS have insulin resistance, a condition that requires the body more insulin in order to breakdown sugar. This means that these people need more insulin in their bodies in order to have normal blood sugar levels. Insulin resistance runs in the family.
PCOS is characterized by a variety of symptoms. Check out some of the most common symptoms of this condition:
Irregular and painful menstruation
Hirsutism or the occurrence of hair on parts where men usually have hair such as the face, chin and chest
Acne outbreaks
Weight gain
Fatigue
Hair loss
Dark patches of skin such as the groin, underneath breasts and neck creases
Skin tags or excess skin especially in the armpit and next areas
As mentioned, this syndrome cannot be cured. However, when left untreated, PCOS can have adverse effects. This includes the following:
Increased insulin levels
Cardiovascular problems
Sleep issues
Effects on mental health
Issues with the endometrium such as endometrial cancer
Common PCOS Treatments
This is why the best way to address this condition is to treat it is by managing the symptoms. It can be done by:
Hormonal birth control – This includes pills, patches, shots, vaginal rings and hormone intrauterine devices (IUDs). These are taken to make menstruation more regular, decrease risks of endometrial cancer and reduce instances of acne and extra hair
Anti-androgen – A cause of PCOS is increased androgen levels. Because of this, taking anti-androgen medications can combat the effects of androgen. In turn, this will fight symptoms such as hair loss, excessive hair growth, and acne. Keep in mind that this is not an FDA-approved treatment for this syndrome.
Home remedies – Instead of taking medications, many people opt to do it naturally and at home. This is done through proper diet and exercise.
How Medical Marijuana and CBD can Aid PCOS Treatments
Now that you know what exactly this condition is, what causes it and how it is treated, you might be curious as to how it can be treated using cannabis and cannabinoids. According to a study published in the Journal of Ovarian Research, the endocannabinoid system may have close involvement with the progression of PCOS.
Here is a more in-depth discussion of the potentials of medical marijuana in treating PCOS:
As mentioned, this syndrome is caused by an imbalance of two hormones. One of these is insulin, the hormone essential to transforming glucose into energy. If you remember, women with high levels of insulin, as well as those with higher weights are more prone to developing this condition. These two issues are connected with the body's processing of glucose or sugars into energy.
The research cited above emphasized that the endocannabinoid system is directly involved in energy homeostasis or the balancing of food intake (also called energy inflow) and energy expenditure (also called energy outflow). Research shows that the endocannabinoid system is essential in signaling the need for food intake. It also interacts with the part of the brain in charge of rewards.
This means that the body's internal cannabinoid system can help regulate food intake by telling the body to consume food when needed and to stop energy inflow when unnecessary. Because of this property, cannabinoids such as CBD is used to prevent diabetes.
This can greatly help individuals who are struggling with PCOS and its symptoms, especially high insulin levels due to excessive food intake and obesity. Such potentials do not only address insulin levels, but also androgen levels. Remember that the body creates more androgens if it has higher levels of insulin.
One thing you should know about PCOS is that chronic low-grade inflammation contributes to the development of the medical condition. This is often caused by a dietary trigger such as glucose. Glucose causes oxidative stress, which leads to inflammation.
Once again, it is important to mention that glucose levels in the blood are regulated by insulin and when there is an excess of this hormone, the body creates androgens. The thing is, hyperandrogenism may be the cause of chronic low-grade inflammation. Now, this definitely makes it apparent why PCOS cannot be cured given the scientific developments currently available.
If you want to address inflammation, cannabis is a great option. This plant and its cannabinoids are known to be effective anti-inflammation substances. This is because the endocannabinoid system has receptors found in the immune system, which is in charge of protecting the body against diseases through various means including inflammatory responses. Intaking CBD capsules, oil, and other CBD products can help minimize inflammations.
Other Advantages of Using Cannabis Products for PCOS
Aside from addressing the major causes of this syndrome, cannabis, and its chemical compounds can also help manage its symptoms. Here are just some ways medical marijuana can do so:
Acne Control – We have discussed that the plant has regulating properties. CBD is known to exhibit effectiveness in this area. This is why CBD-rich hemp oil for skin is becoming more and more popular. Using topicals can help minimize the occurrence of excessive oil, which contributes to acne attacks. The best thing about these CBD products is that they can moisturize your skin when needed.
Pain Management – Studies show that cannabis and cannabinoids are a safer option for pain management than opioids. In fact, many people preach CBD oil benefits for pain, which is backed by research. This is because cannabinoids directly target the part of the brain in charge of pain and pleasure, thus, relieving discomfort and even chronic pain.
Anxiety and Depression Treatment – According to sources, many people who suffer from PCOS tend to have other hormonal imbalance issues such as those that affect mental health. This includes anxiety and depression, making it harder for them to cope with the symptoms. Depression and anxiety are listed among the qualifying condition for medical marijuana because of its mood-enhancing and stress-relieving property.
Energy Boost – In addressing symptoms at home, doctors recommend regular exercise for weight loss and regulation of sugar levels. However, the drive to exercise can be affected by fatigue. If you feel too fatigued to exercise, you can try consuming CBD. It has energy-boosting properties that can help supply you with the strength you need to do short physical activities. Remember, even a few minutes of exercise can help manage PCOS symptoms.
Just One Thing…
Before you go and try cannabis products to treat your PCOS, make it a point to run it by your doctor first. Just like any other doctor-approved home remedies you take, you want to make sure that you get valuable advice from a medical professional. This is important, especially if you are taking medications to treat the condition.
Remember, there are substances, food, and drugs that have adverse reactions when they interact in your system. For example, fruit as healthy as grapefruit can lessen the effect of cholesterol medications. Similarly, spinach and kale can counteract the effectiveness of anticoagulants.
To make sure that treating your PCOS using medical marijuana and its cannabinoid will be safe, consulting your doctor is the best way to go. You might even get tips and tricks to make your consumption a lot more effective.
The Bottom Line
Individuals who have PCOS may currently not have options to completely cure it, but with the right treatment aids, you can reduce and manage its symptoms. If you are planning to use cannabis and cannabinoids to treat this condition, you can definitely do so after consulting with your doctor.
Cannabis Mixed with Dung Found at Ancient Israeli Shrine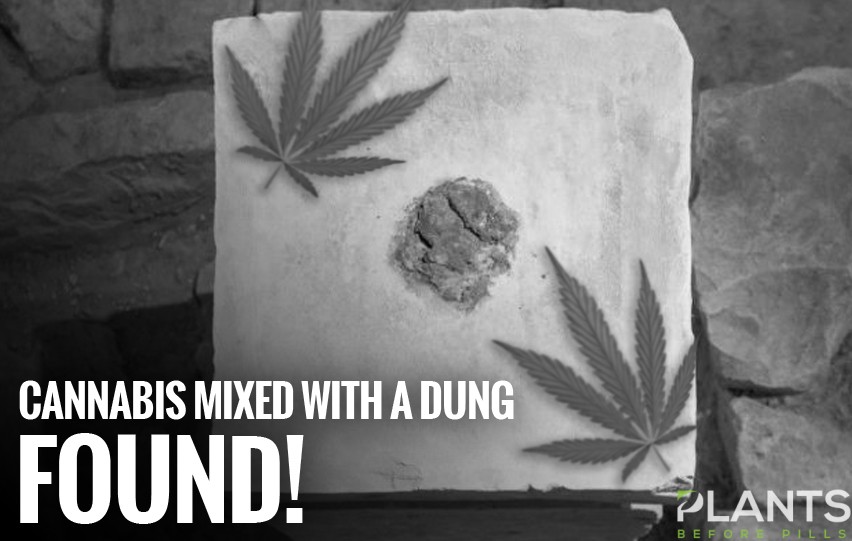 Israeli archaeologists reportedly found cannabis residue in a 3,000-year-old Jewish temple located in southern Israel. The said traces of marijuana in the temple are one of the first signs and proof that the ancient Jewish religion relied on the drug as part of their religion and belief system.
According to Reuters, the traces of cannabis was found at the Tel Arad temple, located in the Negev Desert. The religious site is located within 10 kilometers of the southern Israeli town of Arad.
Although the Tel Arad's temple was discovered around 50 years ago, the findings of the use of marijuana were surprising to the researchers. Based on the lead archaeologist Eran Arie, who led the research project on behalf of the Israel Museum and Volcani Institute of Israel, the found the said material on the limestone altar of Tel Arad to contain residue of what appears to be a mixture of cannabis and animal dung. The animal waste was supposedly used to help the marijuana plant burn.
Apart from the plant and the dung mixture, traces of frankincense were also found at another altar in the same shrine, notes Reuters.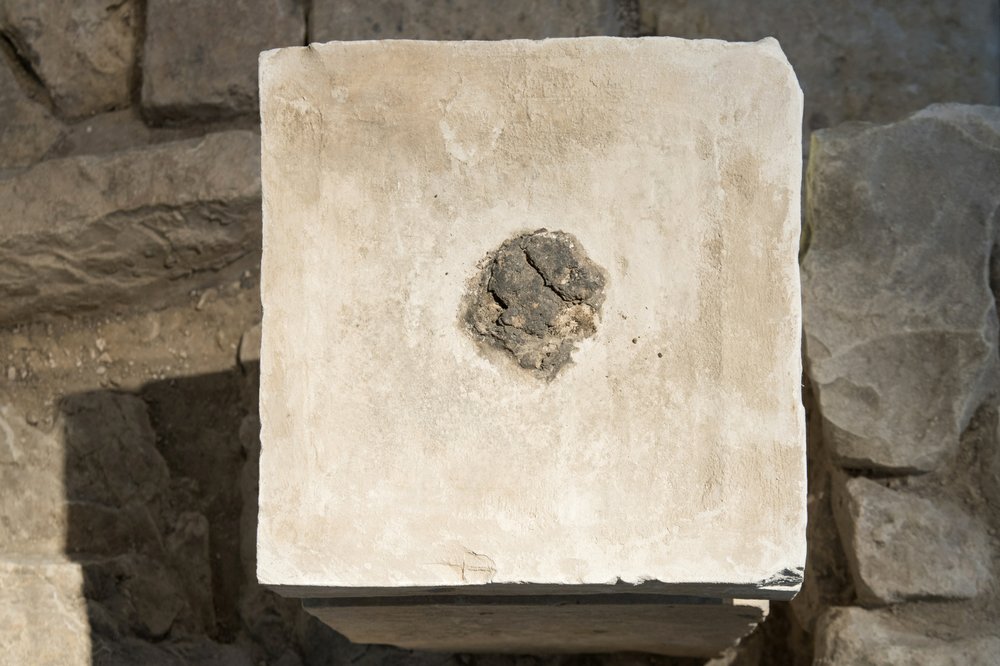 Prior to this discovery, Arie revealed that there has been no proof that cannabis was used and cultivated in the 8th century BC. Arie remarked that this was the "first time we see psychoactive substances in Judahite religion," notes the Associated Press.
Numerous attempts spanning decades initially resulted inbre inconclusive findings, making this discovery a major breakthrough for archaeologists. The two limestone altars found in the Tel Arad shrine can now be seen at the Israel Museum in Jerusalem.
Findings of the study were published last Friday, May 29, 2020, in the academic journal titled, "Tel Aviv: Journal of the Institute of Archaeology of Tel Aviv University."
Based on the findings presented in the academic journal, it appears that the plant was imported via the existence of trade routes. This is indicative of the marijuana plant's lack of pollen and seeds and it was possibly transported in the form of hashish or resin.
In a statement, another expert in the field, archaeology professor Yossi Garfinkel from the Hebrew University said the act of using opium, wine, as well as the discovery of psychoactives, point out that ancient Israelites and those who observed Judaism found it a "desirable thing to get into ecstasy and connect with God." Garfinkel is not associated with the study, notes the Associated Press.
CBD as an Aid in Treating and Managing Asthma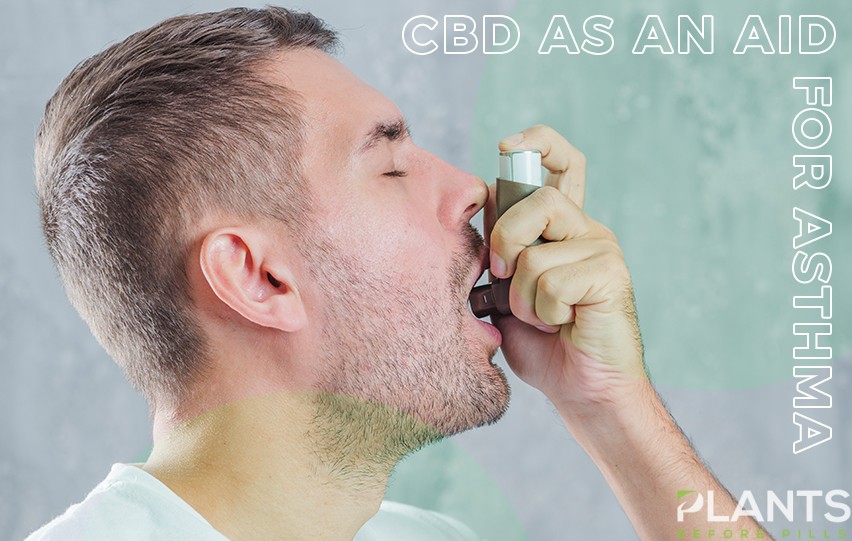 Scientific research has shown the various benefits of CBD to individuals dealing with a range of medical symptoms and conditions, from treating headaches to managing endometriosis and polycystic ovarian syndrome. Because of this, there is no wonder that CBD can also aid in treating and managing asthma, one of the most common respiratory diseases.
Wondering what this cannabinoid can do for individuals with asthma? Keep reading.
What is Asthma?
Considered a chronic respiratory disease, asthma is a common problem with 1 in 13 people having this condition. It is characterized by wheezing, shortness of breath, chest tightness and coughing. It can be caused by various triggers including infections, allergens, air pollution, smoke, exercise, changes in weather, medications and strong emotions.
Individuals with asthma know the feeling of getting their airways obstructed. This is caused by inflammation in bronchial tubes due to the triggers mentioned above. As a result, their airways become irritable and overreacts to even the smallest trace of irritants. While the disease could be mild in some, others experience a much more severe condition, which could be debilitating.
How CBD Products Help Treat and Manage Asthma
Treatment for this disease involves the use of rescue inhalers for quick relief, but long term medications include inhaled corticosteroids, inhaled long-acting beta-agonists, combination inhaled medicine and other similar medications. However, with the emergence of cannabidiol, some patients are using cannabidiol to treat their symptoms and the disease itself.
The most important element in using cannabidiol for disease is the cannabinoid's anti-inflammatory effect. This makes it a natural solution to the blockage and irritation caused by inflammation. Moreover, research shows that CBD reduces airway inflammation and fibrosis in allergic asthma. So, if you get attacks when exposed to allergens such as pollen, dust mites and other similar triggers, CBD can help.
What to Do Before Using CBD to Address Asthma
The United States' Food and Drug Administration (FDA) has approved the use of cannabidiol for many things. Because of this, you have the option to use this cannabinoid for your respiratory condition. However, you need to take the right measures before implementing it to your treatment regimen. Here's what you need to do:
Any decision you make related to your health should be based on the opinion of a medical expert. This way, you minimize the possibility of making mistakes that can be detrimental to your health. So, make it a point to consult your doctor before using CBD to help treat or manage your asthma. Your doctor can also help you determine the right dosage to consume.
Inquire About Interactions
Substances can interact in your system when consumed together or close to one another. Because of this, you want to make sure that cannabidiol will not interact with your existing medications.
Keep in mind that CBD is known to inhibit the enzyme that helps in digesting a lot of drugs, just like grapefruit does. If you are in long-term medication, you want to make sure that the cannabinoid does not interfere with its effectiveness.
Get CBD Products from Reputable Dispensaries
It is always important to see to it that you source your items from well-known suppliers. This way, you do not have to worry about the quality of cannabidiol you consume.
Conclusion
Asthma can interfere with a patient's life, especially when untreated. To help treat and manage this disease, you might want to consider a quality CBD oil such as Guerilla brand CBD and other products infused with pure cannabinoids. This can improve your treatment regimen, as long as you get approval from your doctor. 
5 Ways How CBD Is Changing the Health Industry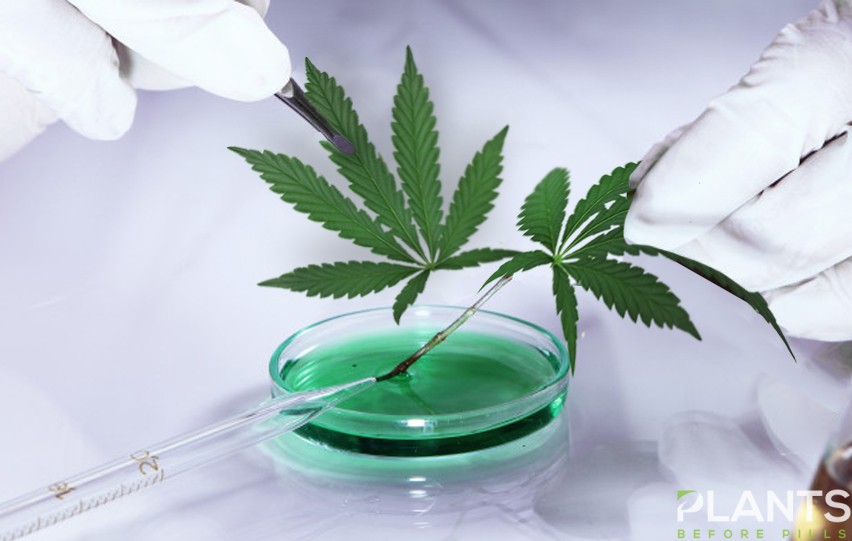 2018 saw CBD receive praise from different sectors due to its fantastic medical values. The phytocannabinoid is now a substance publicly used by individuals regardless of the reason. In some states, you can use Cannabidiol once you are 21 years old and over, which happens to be the legal age of using CBD.  However, the landscape is shifting with some places allowing those above 18 years to purchase and use marijuana. 
Kids who are yet to reach the age and have a doctor's directive to consume cannabis can purchase the compound under adult supervision. Right now, CBD is changing the medical industry one condition after another.
It is among the many reasons why it will remain to be the world's most valued natural substance. To benefit, visit cannabis oil Canada and purchase a potent CBD for efficacy. With that said, here are five ways CBD is changing the health industry.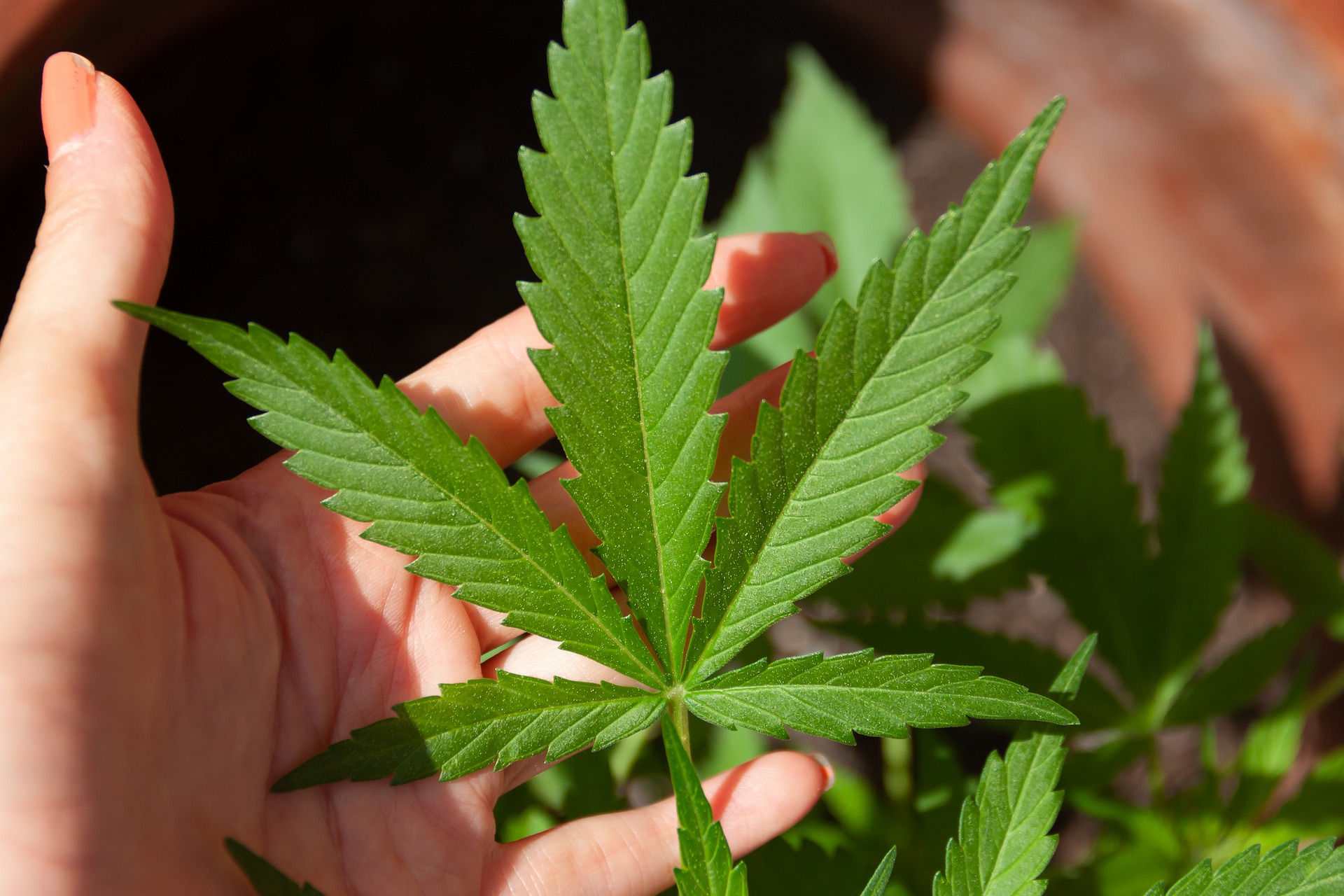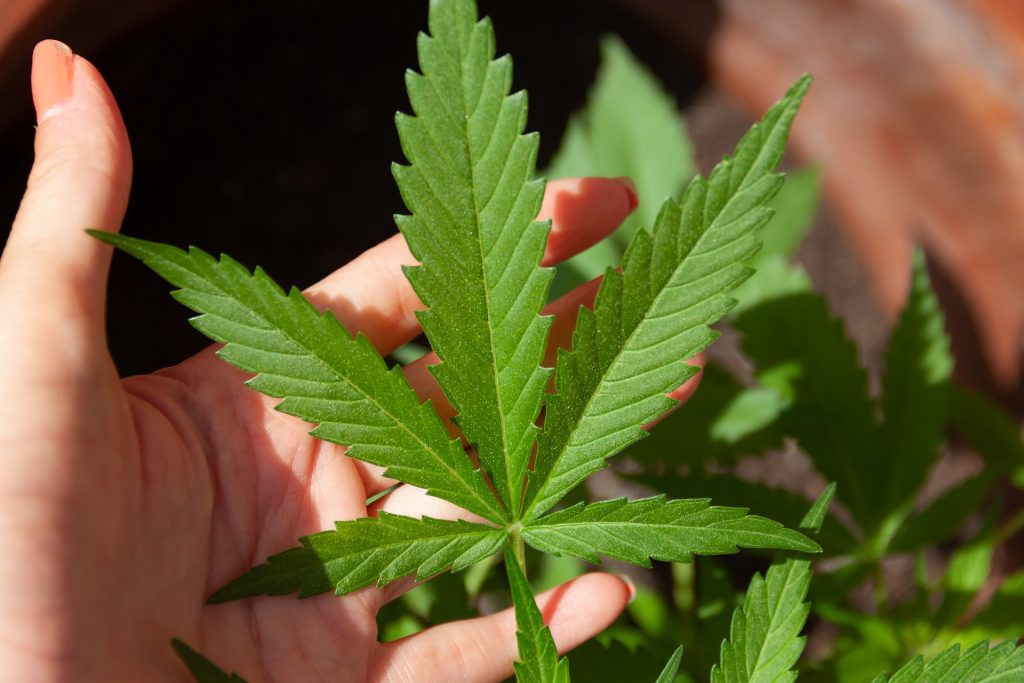 Image Source: Pixabay.com
1. CBD Can Be a Great Addition to Cancer Treatment
Current and complete case studies highlight the usefulness of CBD as an anti-cancer treatment. Other studies are proceeding to give adequate and concrete proof of the above claims. Word coming from research centers indicates that the use of the phytocannabinoid with cancer treatment procedures may grow patient survival rates.
The components found in cannabis can disrupt the cancer growing environment by changing its composition, therefore, leading to the collapse of tumors, especially those leading to cancer of the pancreases.  That is not the only study showing how CBD is changing the cancer sector.
There have also been cases where CBD reacts with cancer cells, thus weakening them and making them more susceptible to glioblastoma therapy. The targeted cancer cells are glioblastoma. Their weakening will keep the radiation from affecting healthy cells and tissues.
2. CBD Can Help Curb Chronic Pain
Back, chest and joint pains are conditions that are giving patients minimal slumber, therefore, reducing their chances of recuperation. Such pain also decreases a patient's quality of life, and that indicates or proves the inability of patients to cope with such agony.
Popping over the counter pain medication, on the other hand, puts your body in danger since continuous usage of the opioids may lead to effects like nausea, lethargy, slow breathing, and constipation. That is why natural remedies are currently the primary consideration for patients with chronic pain.
Their earthly components make them safe for use with CBD extract being the best product so far. The functioning of CBD starts in the CB1 receptors, which exist mainly in the hippocampus, among other places like the hypothalamus and other body parts.
CBD tweaks the endocannabinoid system to make the CB1 receptor balance the pain neurotransmitter and end the agonizing experience. The part CBD plays in pain-numbing is one of the positive transformations medical practitioners appreciate.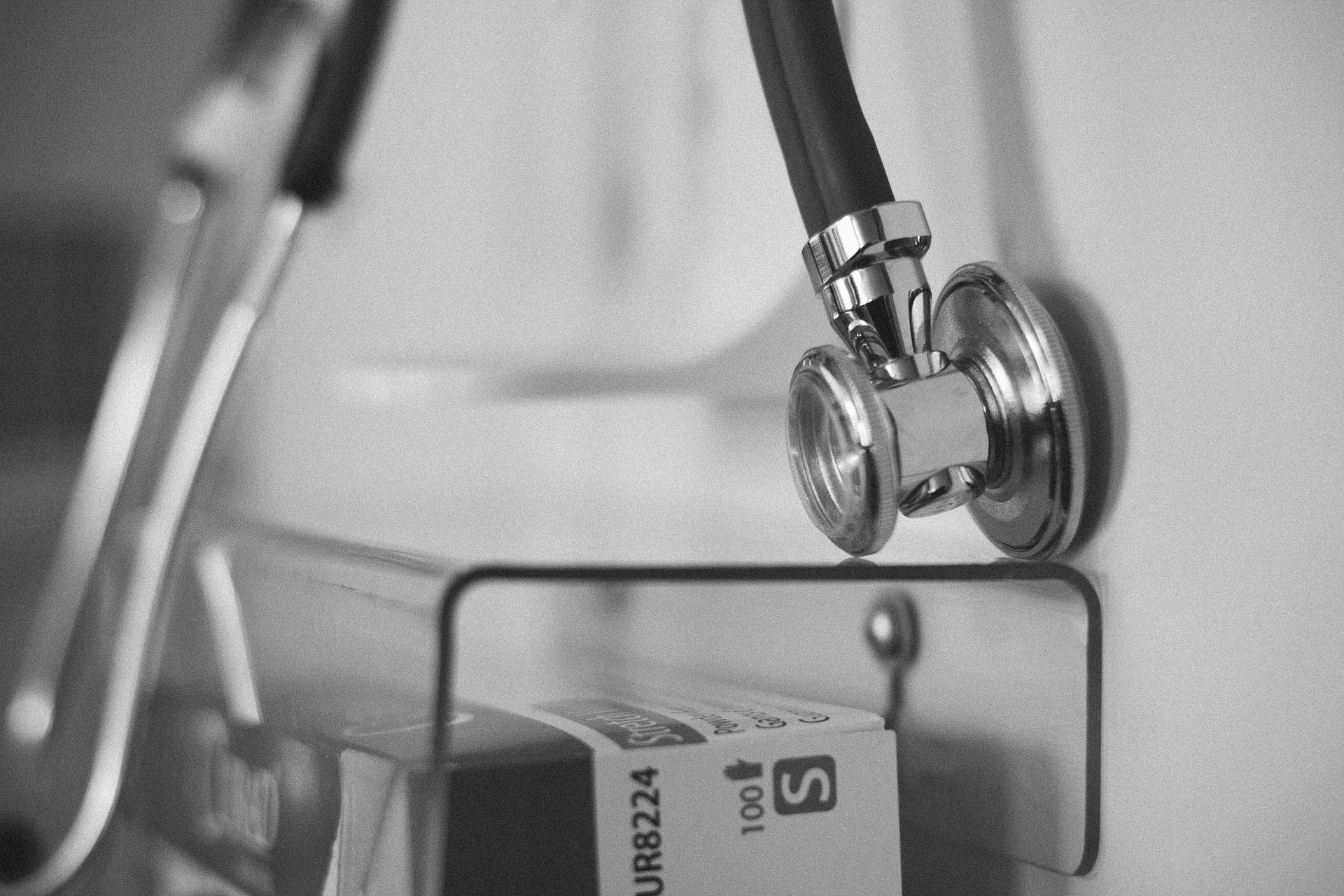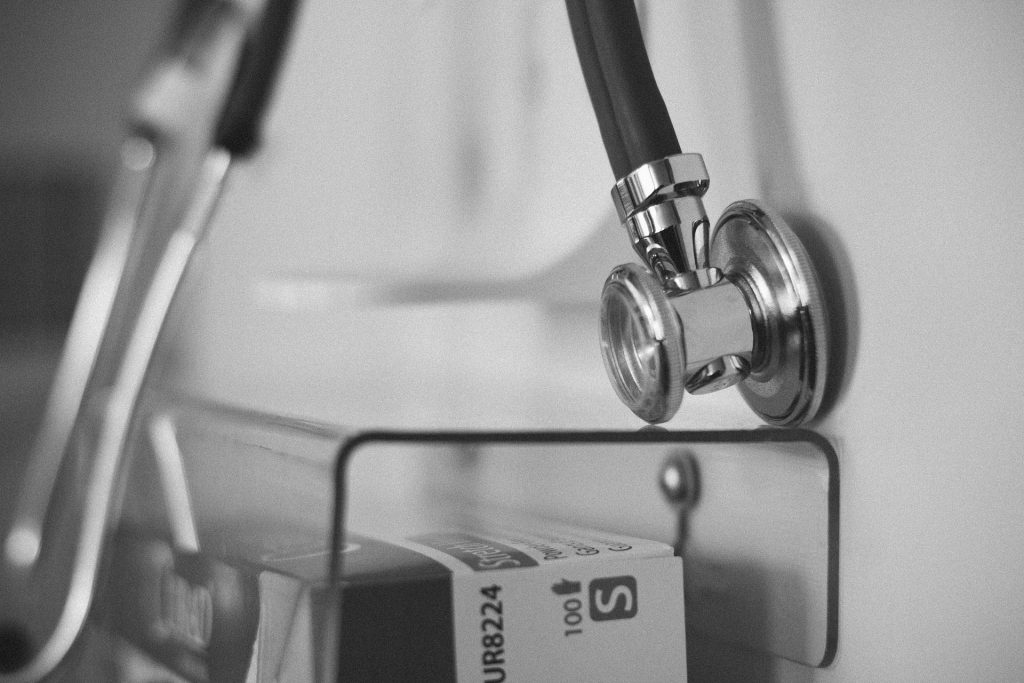 Image Source: Pixabay.com
3. CBD May Lead to the Submission of Neurodegenerative Conditions
The two common neurodegenerative conditions that CBD can help manage are Alzheimer's and Parkinson's diseases. Alzheimer's leads to fading of the brain's contents, bringing forth dementia, which is one of the most common symptoms of the disease.
Parkinson's, on the other hand, is a condition that inhibits or leads to the body's slow movement and stiffness. The disease has links with the levels of dopamine hormone. Being a transformative compound in the realm of medicine, CBD is one of the critical chemicals that may help hinder the progression of neurodegenerative conditions.
The connection between the two is that CBD can prevent neurotransmission and keep in check the migration of T-cells. But due to the intricacy of the cells, it is still unclear how CBD delivers such effects. The only absolute proof is its connection to the cannabinoid receptor type 2, which has a direct impact on the two neurodegenerative conditions.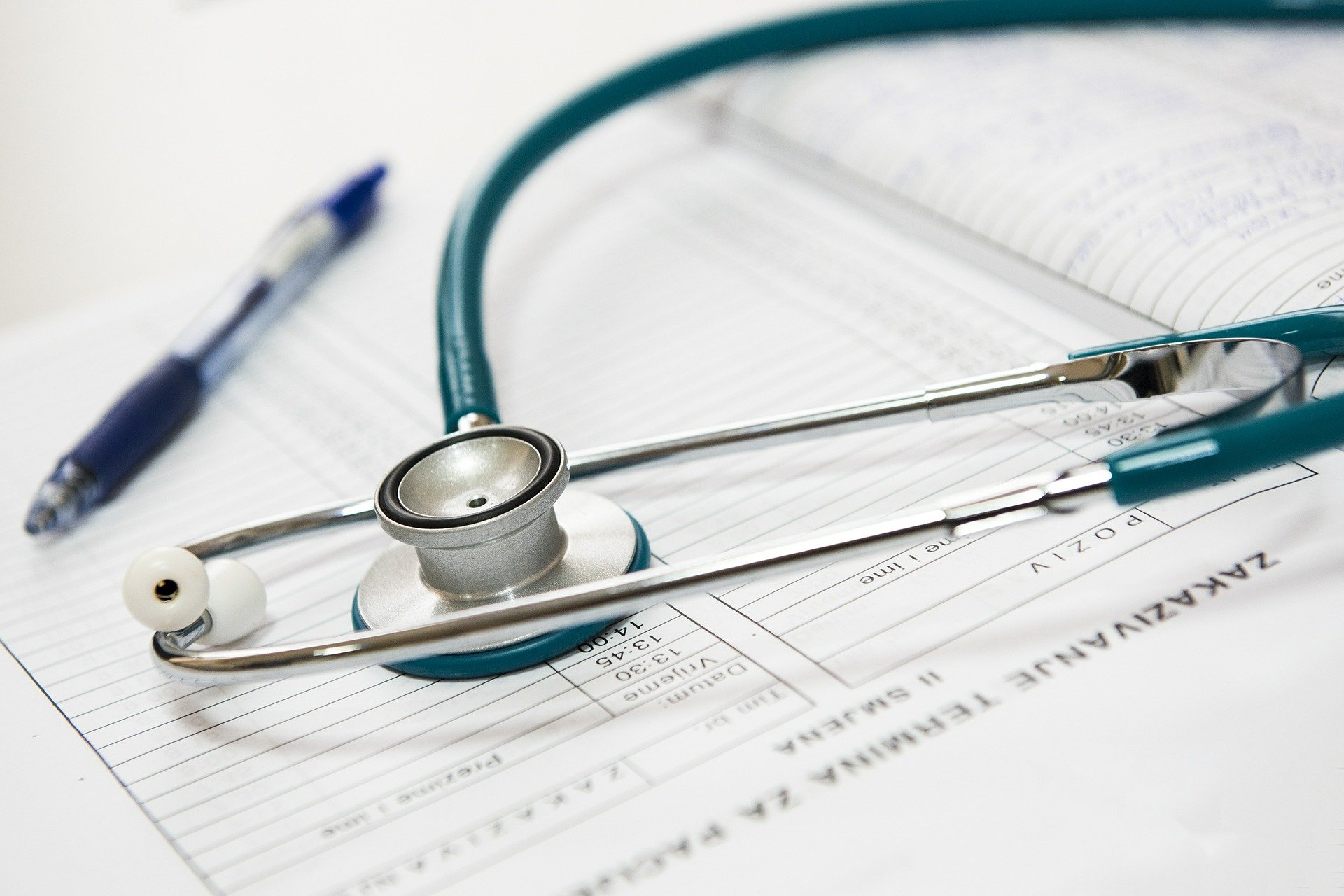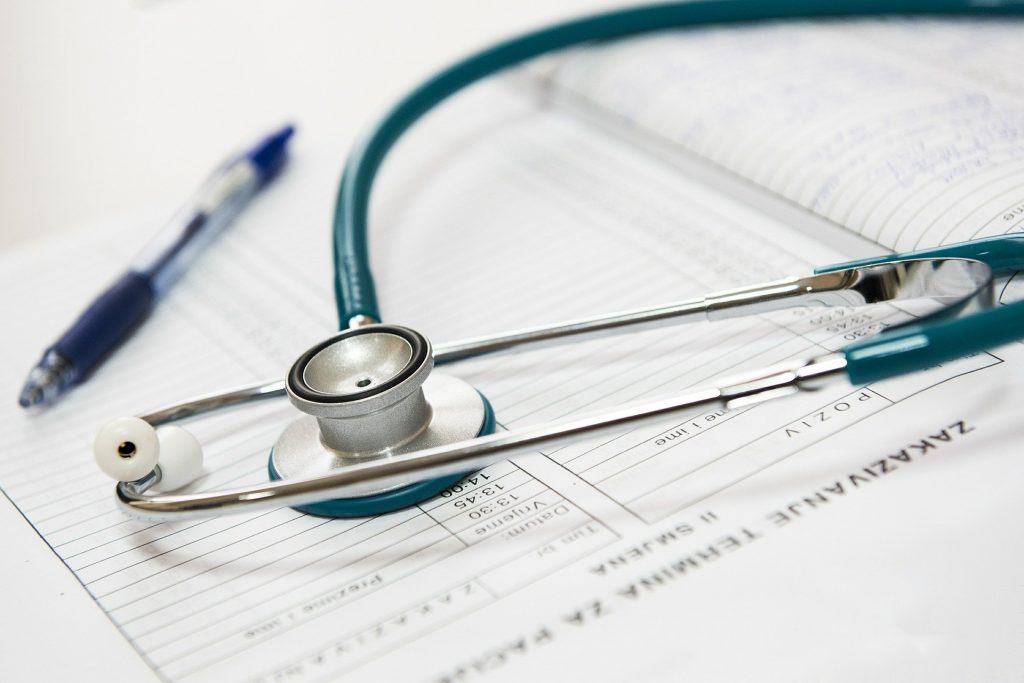 Image Source: Pixabay.com
4. CBD May Assist with Anxiety
Anxiety is a serious mental health condition that affects humans worldwide. Though not a fatal disease, anxiety can be terrifying, especially when it starts showcasing physical conditions, which are a pointer of the body's mental state.
Sometimes it may lead to difficulty breathing and chest pains. Other people display more apparent symptoms like flushing skin; this is the reddening of parts of your face.
CBD can be an ideal solution for such a condition due to its unusual reaction in the body's systems. Its simple manipulation of various neurotransmitters and receptors like CB1 can help diminish anxiety and its symptoms. Quality CBD Gummies from Notpot also helps to diminish anxiety.
5. CBD May Be an Excellent Cure for Depression
Though a mental disorder, just like anxiety, depression is very dissimilar. It involves having low spirits and lacking the moods to participate in anything cheerful or even the day to day activities. Such a state can affect the patient significantly. CBD's capability to assist with depression is changing the health industry by giving doctors a dependable alternative to antidepressants.
The elements contained in CBD work with the brain cell to moderate the symptoms of the mental health conditions and raise the spirit of the affected person. Similar to anxiety, such events are only possible due to CBD's interactivity with body systems.
Endocannabinoid is such a system that provides communication between the compound and CB1 receptors, thereby bringing forth desirable results.
Image Source: Pixabay.com
The transformations CBD is bringing in the health industry shows its superiority health-wise. The compound and its components can work miraculously to help treat particular life-threatening conditions.
It also works with other medications and prescriptions to catalyze their efficacy towards treating certain conditions. With more CBD case studies underway, the world of medicine should prepare for shocking scientific revelations, which will increase its incorporation in health centers.