The Potentials of Medical Marijuana and CBD in Treating PCOS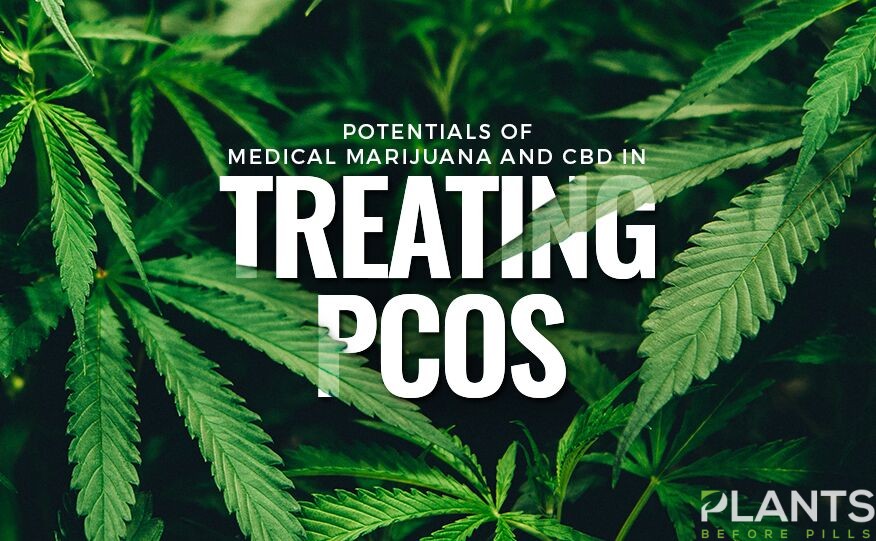 In the past years, marijuana has taken the medical community storm as many studies were conducted evaluating the potential of the plant to treat various health issues. In fact, many states in the United States only grant medical marijuana cards to individuals that have at least one of the qualifying conditions listed in their marijuana laws and policies.
With marijuana laws acknowledging the potentials of cannabis as a treatment or medical aid for treatments of various debilitating conditions and symptoms, you might be curious as to what other conditions it can address. If you are a person suffering from polycystic ovary syndrome (PCOS), you will be glad to know that cannabis has the potential to address some of its causes and symptoms.
Now, this is in no way saying that cannabis can heal PCOS. In fact, medical professionals say that there is no cure for this condition. The only way to address it is to manage the symptoms. Here's what you need to know about this syndrome and how marijuana can potentially help treat it.
What exactly is PCOS?
As the name implies, a person that has this condition has multiple cysts or fluid-filled sacs in the ovary or ovaries. An imbalance of reproductive hormones causes this. Hormones that are involved in these cases are androgen and insulin. According to studies, individuals with this syndrome have high levels of androgens or the so-called male hormones.
Patients also exhibit high levels of insulin, which causes the body to create more androgens. Keep in mind that many individuals with PCOS have insulin resistance, a condition that requires the body more insulin in order to breakdown sugar. This means that these people need more insulin in their bodies in order to have normal blood sugar levels. Insulin resistance runs in the family.
PCOS is characterized by a variety of symptoms. Check out some of the most common symptoms of this condition:
Irregular and painful menstruation
Hirsutism or the occurrence of hair on parts where men usually have hair such as the face, chin and chest
Acne outbreaks
Weight gain
Fatigue
Hair loss
Dark patches of skin such as the groin, underneath breasts and neck creases
Skin tags or excess skin especially in the armpit and next areas
As mentioned, this syndrome cannot be cured. However, when left untreated, PCOS can have adverse effects. This includes the following:
Increased insulin levels
Cardiovascular problems
Sleep issues
Effects on mental health
Issues with the endometrium such as endometrial cancer
Common PCOS Treatments
This is why the best way to address this condition is to treat it is by managing the symptoms. It can be done by:
Hormonal birth control – This includes pills, patches, shots, vaginal rings and hormone intrauterine devices (IUDs). These are taken to make menstruation more regular, decrease risks of endometrial cancer and reduce instances of acne and extra hair
Anti-androgen – A cause of PCOS is increased androgen levels. Because of this, taking anti-androgen medications can combat the effects of androgen. In turn, this will fight symptoms such as hair loss, excessive hair growth, and acne. Keep in mind that this is not an FDA-approved treatment for this syndrome.
Home remedies – Instead of taking medications, many people opt to do it naturally and at home. This is done through proper diet and exercise.
How Medical Marijuana and CBD can Aid PCOS Treatments
Now that you know what exactly this condition is, what causes it and how it is treated, you might be curious as to how it can be treated using cannabis and cannabinoids. According to a study published in the Journal of Ovarian Research, the endocannabinoid system may have close involvement with the progression of PCOS.
Here is a more in-depth discussion of the potentials of medical marijuana in treating PCOS:
As mentioned, this syndrome is caused by an imbalance of two hormones. One of these is insulin, the hormone essential to transforming glucose into energy. If you remember, women with high levels of insulin, as well as those with higher weights are more prone to developing this condition. These two issues are connected with the body's processing of glucose or sugars into energy.
The research cited above emphasized that the endocannabinoid system is directly involved in energy homeostasis or the balancing of food intake (also called energy inflow) and energy expenditure (also called energy outflow). Research shows that the endocannabinoid system is essential in signaling the need for food intake. It also interacts with the part of the brain in charge of rewards.
This means that the body's internal cannabinoid system can help regulate food intake by telling the body to consume food when needed and to stop energy inflow when unnecessary. Because of this property, cannabinoids such as CBD is used to prevent diabetes.
This can greatly help individuals who are struggling with PCOS and its symptoms, especially high insulin levels due to excessive food intake and obesity. Such potentials do not only address insulin levels, but also androgen levels. Remember that the body creates more androgens if it has higher levels of insulin.
One thing you should know about PCOS is that chronic low-grade inflammation contributes to the development of the medical condition. This is often caused by a dietary trigger such as glucose. Glucose causes oxidative stress, which leads to inflammation.
Once again, it is important to mention that glucose levels in the blood are regulated by insulin and when there is an excess of this hormone, the body creates androgens. The thing is, hyperandrogenism may be the cause of chronic low-grade inflammation. Now, this definitely makes it apparent why PCOS cannot be cured given the scientific developments currently available.
If you want to address inflammation, cannabis is a great option. This plant and its cannabinoids are known to be effective anti-inflammation substances. This is because the endocannabinoid system has receptors found in the immune system, which is in charge of protecting the body against diseases through various means including inflammatory responses. Intaking CBD capsules, oil, and other CBD products can help minimize inflammations.
Other Advantages of Using Cannabis Products for PCOS
Aside from addressing the major causes of this syndrome, cannabis, and its chemical compounds can also help manage its symptoms. Here are just some ways medical marijuana can do so:
Acne Control – We have discussed that the plant has regulating properties. CBD is known to exhibit effectiveness in this area. This is why CBD-rich hemp oil for skin is becoming more and more popular. Using topicals can help minimize the occurrence of excessive oil, which contributes to acne attacks. The best thing about these CBD products is that they can moisturize your skin when needed.
Pain Management – Studies show that cannabis and cannabinoids are a safer option for pain management than opioids. In fact, many people preach CBD oil benefits for pain, which is backed by research. This is because cannabinoids directly target the part of the brain in charge of pain and pleasure, thus, relieving discomfort and even chronic pain.
Anxiety and Depression Treatment – According to sources, many people who suffer from PCOS tend to have other hormonal imbalance issues such as those that affect mental health. This includes anxiety and depression, making it harder for them to cope with the symptoms. Depression and anxiety are listed among the qualifying condition for medical marijuana because of its mood-enhancing and stress-relieving property.
Energy Boost – In addressing symptoms at home, doctors recommend regular exercise for weight loss and regulation of sugar levels. However, the drive to exercise can be affected by fatigue. If you feel too fatigued to exercise, you can try consuming CBD. It has energy-boosting properties that can help supply you with the strength you need to do short physical activities. Remember, even a few minutes of exercise can help manage PCOS symptoms.
Just One Thing…
Before you go and try cannabis products to treat your PCOS, make it a point to run it by your doctor first. Just like any other doctor-approved home remedies you take, you want to make sure that you get valuable advice from a medical professional. This is important, especially if you are taking medications to treat the condition.
Remember, there are substances, food, and drugs that have adverse reactions when they interact in your system. For example, fruit as healthy as grapefruit can lessen the effect of cholesterol medications. Similarly, spinach and kale can counteract the effectiveness of anticoagulants.
To make sure that treating your PCOS using medical marijuana and its cannabinoid will be safe, consulting your doctor is the best way to go. You might even get tips and tricks to make your consumption a lot more effective.
The Bottom Line
Individuals who have PCOS may currently not have options to completely cure it, but with the right treatment aids, you can reduce and manage its symptoms. If you are planning to use cannabis and cannabinoids to treat this condition, you can definitely do so after consulting with your doctor.
Does CBD Improve Mental Health? [VIDEO]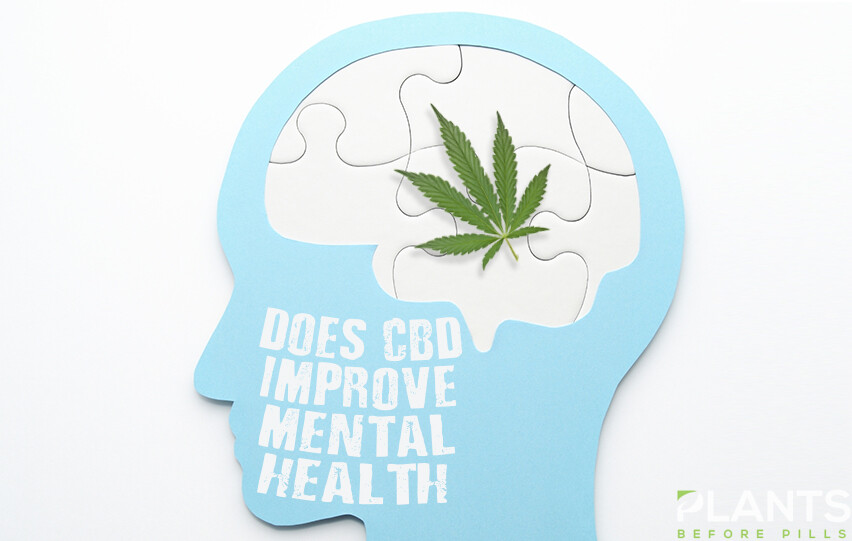 CBD is one of the main buzzwords these days. A lot of people are using it to treat a variety of issues, including mental health. The question is – is CBD really effective when it comes to aiding mental health?
The State of Cannabis in Washington State: Things To Know in 2021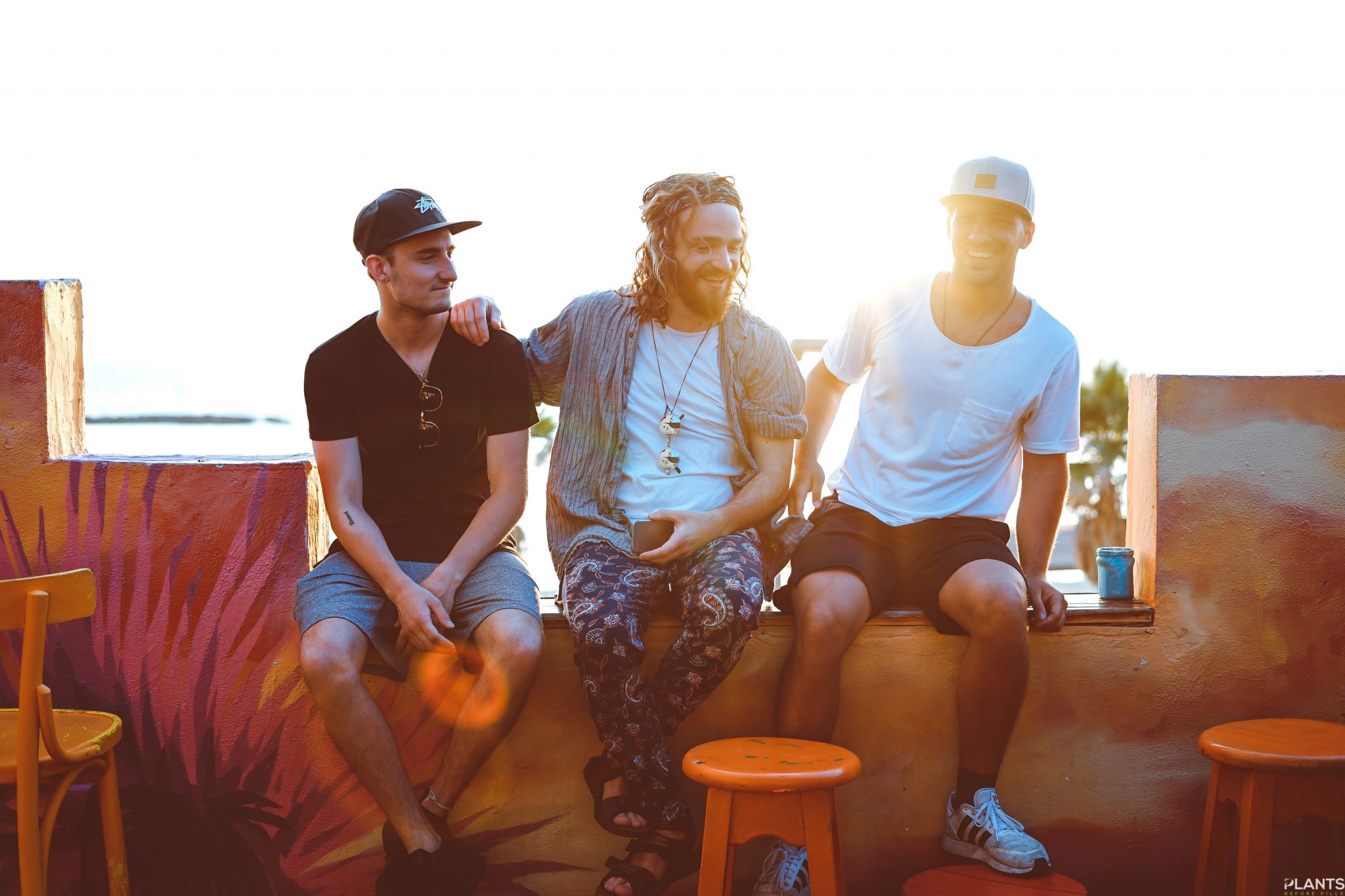 The Pacific Northwest is well known for its beautifully lush landscapes, crisp apples, fresh air, and progressive lifestyle/health views. Being the only state named after a United States president(George Washington), Washington is a place many happily and willingly call home or their sanctuary.
In terms of other well-knowns, Washington state was one of the first to legalize cannabis for recreational use nearly a decade ago (2012 to be exact). As long as you are 21 years old or older and reside in the state, you can privately partake in the consumption of cannabis without any legal ramifications. This has been an appeal to many across the country, with some actually moving to the state for this reason.
In 2021, and with the dawn of a new administration in the White House, marijuana looks to have a very bright few years ahead. We've already seen an emergence of pot stocks and hometown dispensaries budding up all around the United States and the rest of North America, and that only looks to continue into the near future.
If you're in the mood to finally take the leap into using cannabis, now could be a great time to learn more about this wonderful plant and its many healing and rejuvenating properties.
What is it used for mainly in 2021?
Cannabis was once thought only to be good for "getting high." There has been a plethora of scientific research giving us a better understanding of this miracle plant. It has been used to treat Cancer, Epilepsy, Seizures, Glaucoma, PTSD, Multiple Sclerosis, Inflammation, and even Alzheimer's disease. In 2021 after a rough 2020, many have been using it as a healthier way to indulge at home, protecting themselves from the ongoing pandemic. Instead of frequent alcohol consumption, there has been a larger shift towards the consumption of cannabis as it has been stated to be less harmful to vital organs like the heart and liver. Alcohol also creates a lot of inflammation within the body, whereas cannabis reportedly fights inflammation.
Best places to buy it in 2021?
The best places to purchase your cannabis are from state-licensed retailers in Washington. Purchasing weed through private means(aka black-market) is still illegal and should be avoided at all costs. Make sure to do your due diligence when seeking reputable dispensaries as there are "pop-up shops" that claim being licensed but are not, and purchasing from them could result in a hefty fine or even jail time.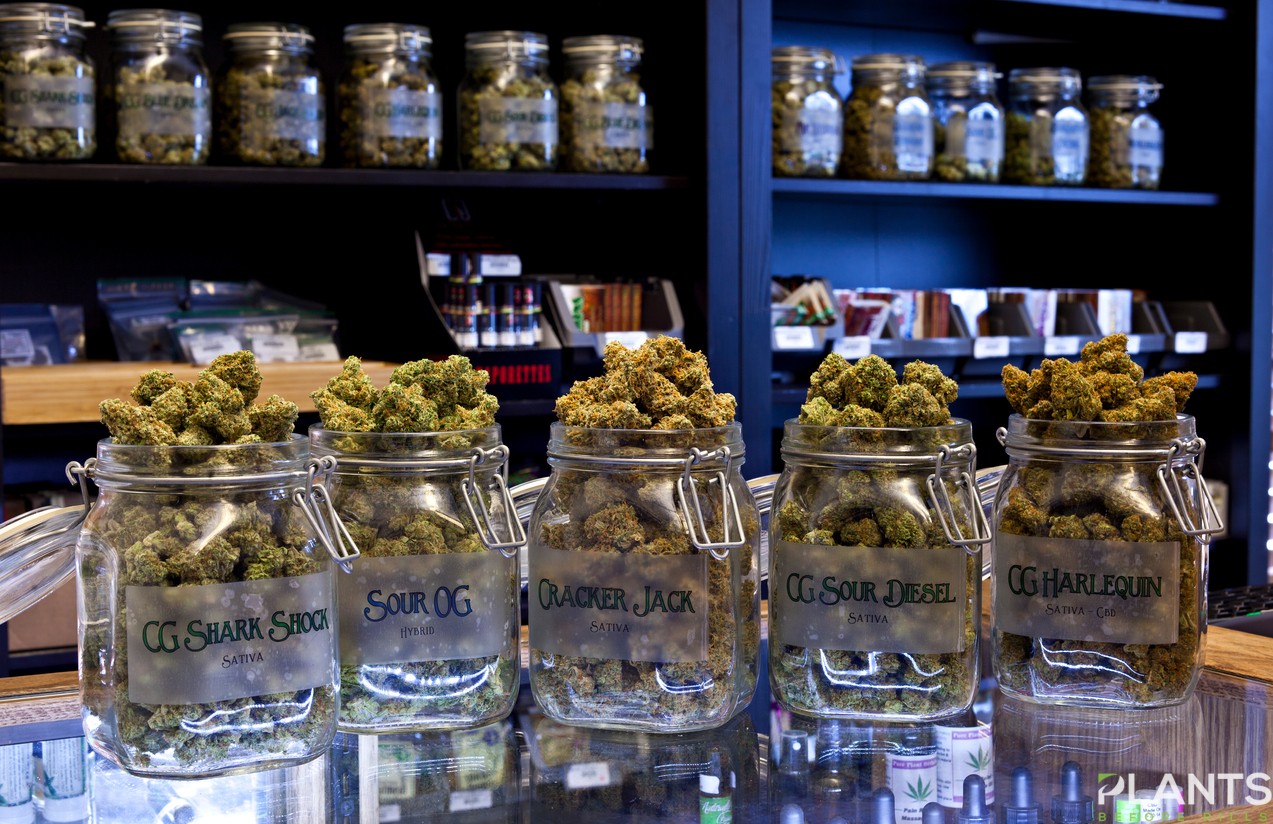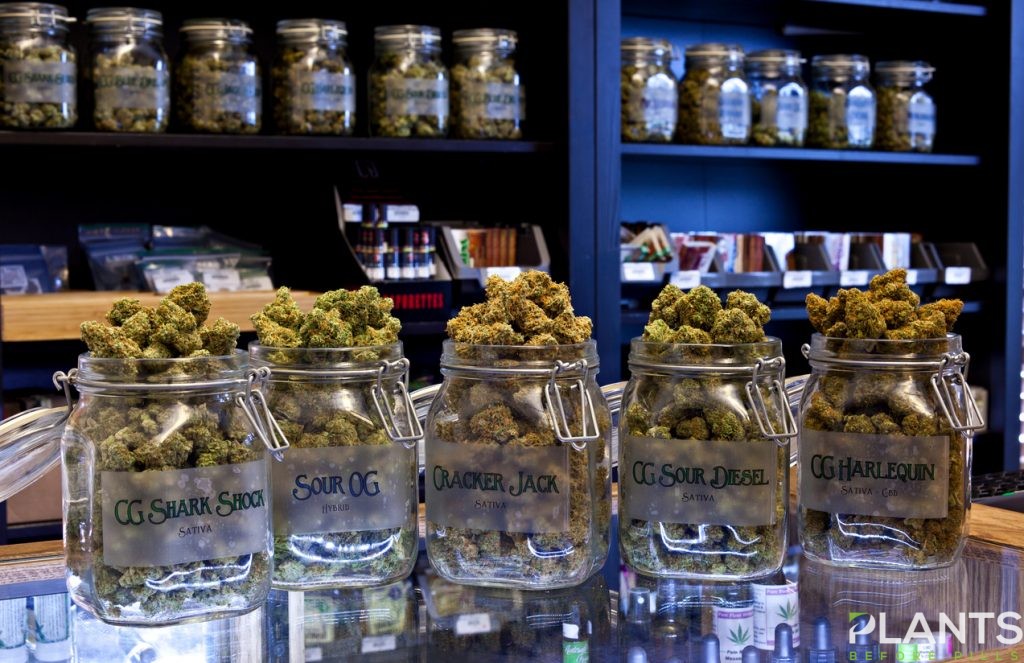 Per WeedMaps, Medical marijuana patients may purchase and possess up to:
3 ounces of marijuana, or 85 grams;
48 ounces, or 1.36 kilograms of marijuana-infused products in solid form;
1.69 gallons, or 6.4 liters of marijuana-infused products in liquid form, or;
21 grams of marijuana concentrate.
Washington state cannabis Legislation in 2021
As far as growing and cultivation of marijuana for personal use, this is still illegal. Washington cannabis laws are more liberal than other states, but there are still many restrictions, such as not being able to consume it in "public view". The most notable push in the cannabis space in Washinton state is a bill for home cultivation.
Conclusion
Washington is a great place to visit and, for many, is one of the best places to call home due to its stance on cannabis consumption. With 2021 being a year of progression, it looks like the state of cannabis in Washington will only continue to shine.
Topical CBD for Pain: Does it Even Work? [VIDEO]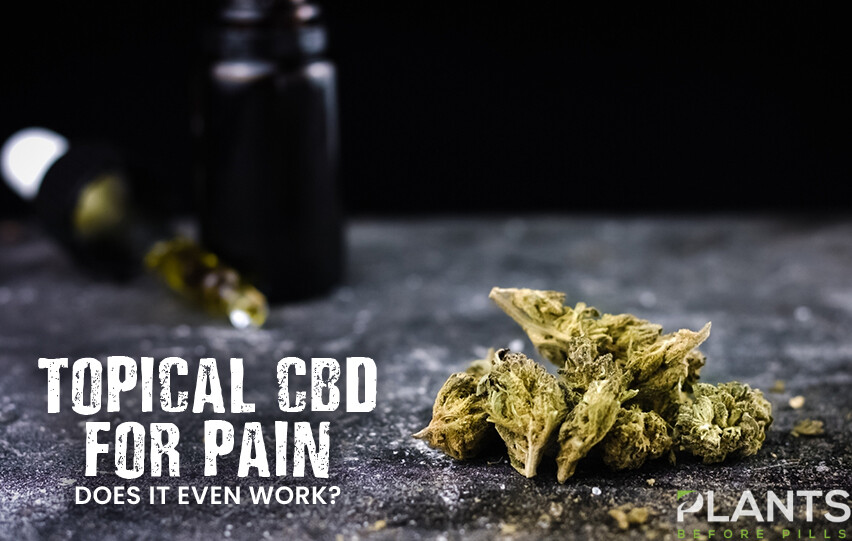 CBD is now known all over the world as a pain reducer and an anti-inflammatory substance. The most common ways of consuming it is by taking it orally or through smoking or inhalation. Now, this video will further explore the effectiveness of topical CBD for pain.