Dry Skin and CBD Skincare Products: Winter Edition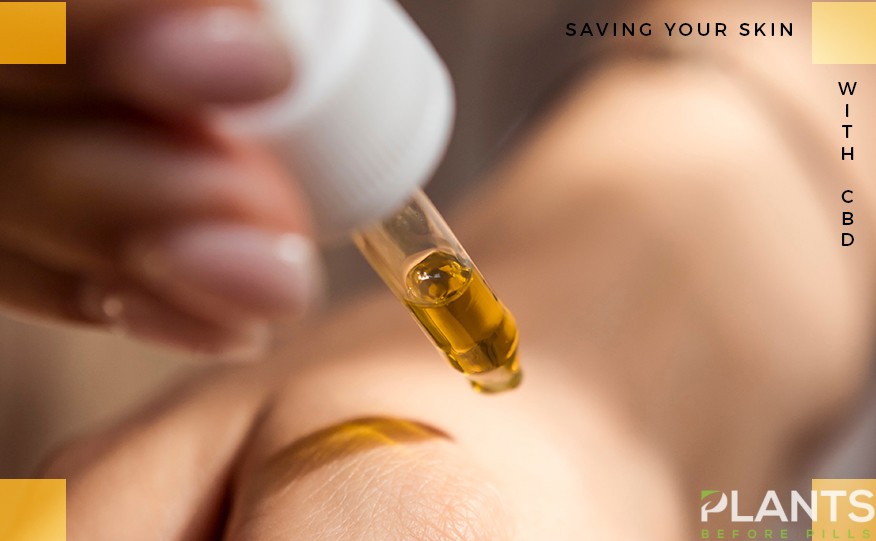 Now that the cold is starting to take over, you may have noticed that the weather is getting dryer and harsher as well. While most individuals enjoy winter and the snow that comes with it, there's nothing fun about getting flakes and dry patches on your skin. These are surefire signs that your face is dehydrated and your current routine does not go well with the cold weather.
Enter CBD beauty products. Infused with the goodness of cannabidiol, these goodies boost your skin's hydration levels, thereby improving your overall moisture level. While these are commonly used for treating pain, anxiety, stress, and other similar illnesses, these can also address a host of skin conditions, making it a great choice especially come wintertime.
Why Choose CBD
CBD oil products are made from natural and all-organic ingredients. Derived from hemp, cannabidiol can help soothe redness and inflammation. Thanks to its anti-bacterial properties, it can also ward off unwanted acne and prevent the formation of bad bacteria on the skin, one of the leading causes of pimples. Its gentle properties also make it best for those with sensitive skin. Verified CBD skincare guide states that CBD is also a natural anti-inflammatory for skin—and inflammation is often one of the causes of skin conditions. It's the body's endocannabinoid receptors in the brain and the immune system that affects inflammation. And some studies suggest that CBD can increase the speed and effectiveness of the body's response to tackling it.
Besides these benefits, CBD oil is beneficial towards keeping the largest organ of our body smooth, supple, and moisturized at all times. Because of its antioxidant properties, cannabidiol can effectively counter free radicals and instead, promote anti-aging. With its intensive moisture-boosting capacity, it can hydrate dry patches and prevent common concerns such as dry skin, wrinkles, fine lines, and overall tone dullness.
Winter Beauty Routine with CBD Oil Products
Winter is coming and you should definitely be prepared. After all, you don't want to be like the Night King whose skin and face spells dryness all over, right? Step up your game and add some cannabis-infused items to your everyday beauty routine to keep you looking your best.
Start with a clean slate.
Experts say it's actually best to use CBD products that fully stay and permeate the skin well. So, rather than washing the benefits of cannabidiol using a facial wash, industry experts say you should opt for serums and moisturizers infused with cannabis instead.
However, before putting these products on, make sure to start with a clean slate. Wash off all the grime using a hydrating cleanser that removes dirt while still leaving your face moisturized. If you have makeup or sunscreen on, don't forget to double cleanse using wipes or an oil cleansing balm. You may also opt for CBD facial near you.
Hydration is key.
Since the dry weather tends to suck up all the hydration from your face, repairing your moisture barrier is essential. To do this, slap on some serum to add an extra level of hydration.
One of the newest players on the market is the Saint Jane Luxury CBD Beauty Serum. Made from the whole hemp plant, the serum itself contains a whopping 500 milligram of full-spectrum of CBD. So while the bottle may seem small for its price, you'll only need a few drops to cover your whole face. Take a cue from Kaleigh Fasanella who suffers constant redness and dry patches with her rare condition.
Though a serum might be enough on regular days, wintertime is a whole new battlefield. Double up on hydration by using a moisturizer. The Kana Skincare Lavender CBD Sleeping Mask is a godsend since it already acts as a moisturizer and sleeping mask in one. Made with cannabis sativa seed extract, this is guaranteed to have you waking up radiant than ever before.
Don't forget the rest of your face.
While your cheeks and forehead may be your primary concerns, make sure to extend the rest of your routine to the rest of your face. This includes your eyes, lips, and even neck. Doing so ensures that the nutrients and beneficial properties of CBD skincare products are well distributed.
Slipping into a whole new season may be a difficult transition, especially when it comes to your skin and face. But with the help of these premium items, you can save your skin from total destruction.
Why Do People Gravitate To the Pineapple Kush Strain of Cannabis?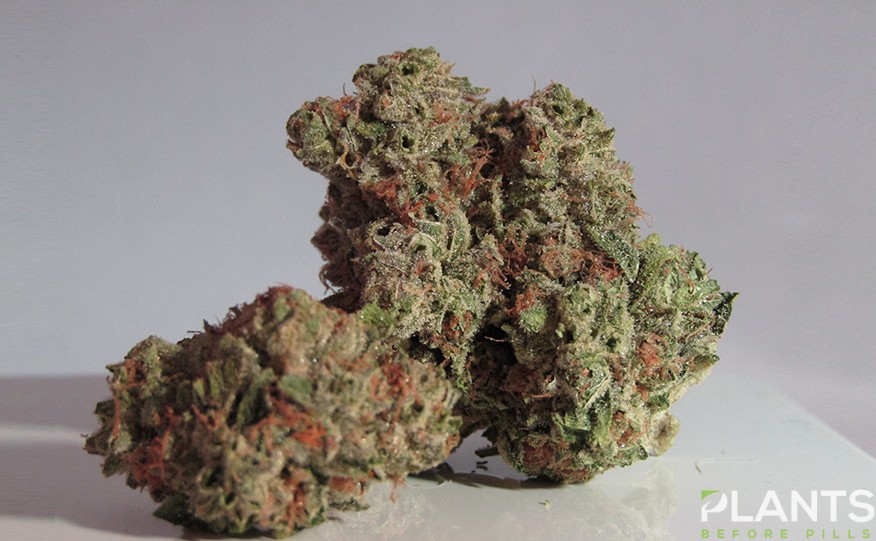 With its legalization in certain states, Cannabis use is on the rise. Popularly known as marijuana, cannabis has become a popular product along with its other compounds such as CBD. While on here, we usually focus on the different aspects of CBD, we would like to touch base on the mother plant, explain the difference between its strains, and let you know what the most popular strain is. From our research, we have determined that Pineapple Kush is one of the top searched for strains. So why do people gravitate towards Pineapple Kush and what differentiates it from other strains?
What is a marijuana strain?
Whether you are a marijuana expert or not, you are probably familiar with the terms Sativa, Indica, or hybrid. Those are the three main distinguishers of marijuana that many of us have become familiar with in mainstream culture. Although a great starting point, research shows that there is not a great deal of consistency when examining different marijuana plants to be able to successfully classify them into just those three categories. The many differences have created many categories that cannabis could be placed into, and that is how strains were created.
Different strains create different effects on the mind and body, and that is how the plants are classified. Similarly, to how different breeds of dogs have different characteristics, and when you are picking out a breed you know what kind of dog to expect, the same works with marijuana. By doing research and determining what effect you are looking for, you can adjust your use to only that strain or something with a similar makeup.
What are the different strains?
Although there are hundreds of different types of strains of marijuana, they are identified by measuring the percentage of Sativa properties versus Indica properties. So what are these properties we speak of?
Sativa is probably one of the most popular strains of marijuana, it is known to create a "head buzz" meaning that you will not get that lethargic feeling you may have heard about. It is generally uplifting and stimulating, and perfect for daily use as it will not put you to sleep.
Indica, on the other hand, is a more relaxing and sedating type of strain. It will give you that body high, lethargic feeling that many of us heard about. It is best suited for evening use or sleep aid.
What is Pineapple Kush?
Pineapple Kush is one of our most requested strains of cannabis to be reviewed and its seeds can be purchased here. It has grown extremely popular and judging by our research, it is a great strain, to begin with. It has a slightly fruity flavor and scent, which is where the name comes in. It is an Indica strain with a slight Sativa influence, the approximate ratio is 80/20. It is a great strain for relaxing during the night times and it is highly potent. It will also ensure that you get deep and restful sleep if you are someone that struggles with insomnia or staying asleep. Many people prefer this strain for their nighttime use to any other alternatives.
How I Incorporate CBD Into My Day | I Moderated A Vegan Panel [VIDEO]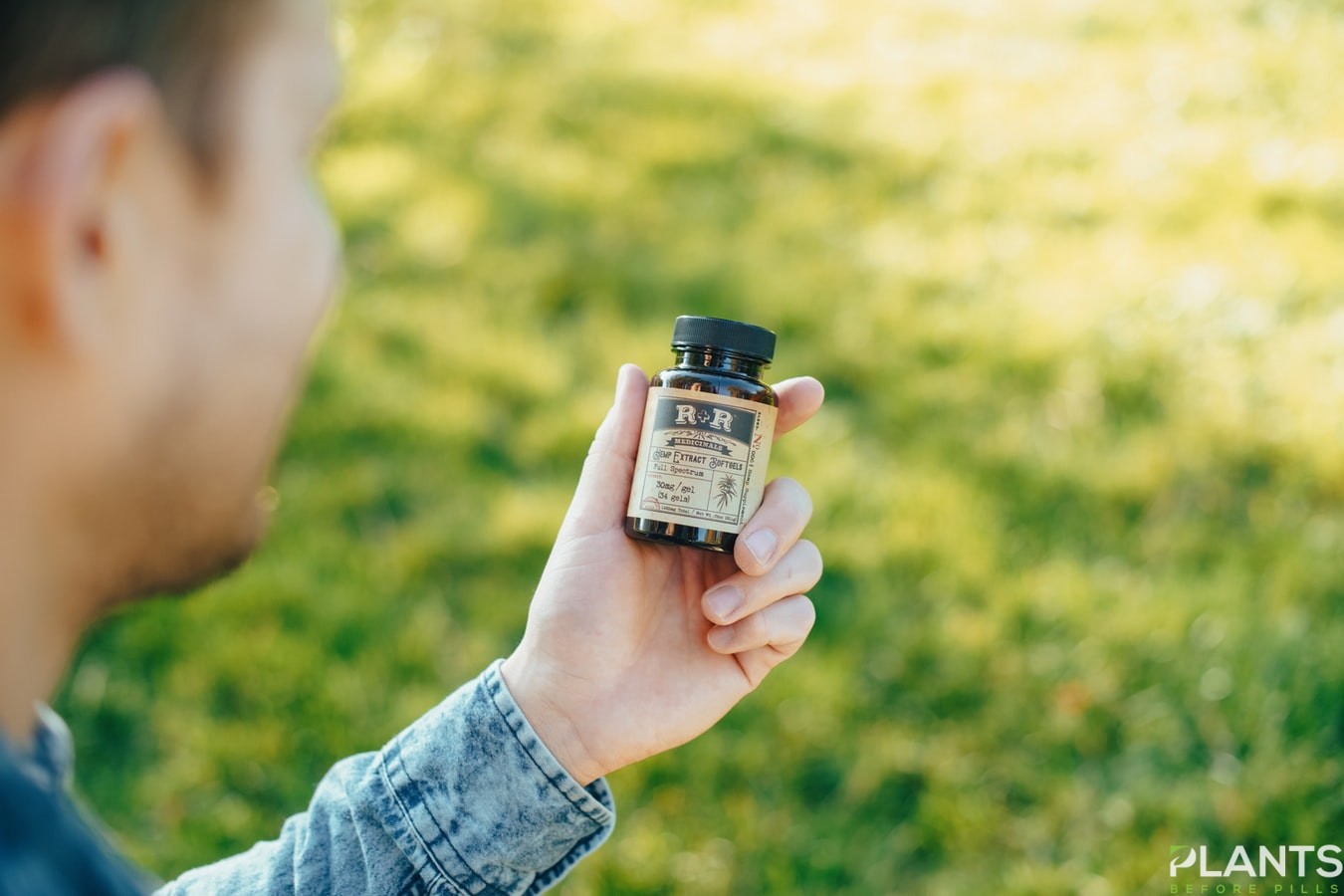 CBD, found in hemp, is a substance that helps modulate our essential endocannabinoid system. The body starts to enjoy many benefits from enhancing the endocannabinoid system, that's why CBD is considered as an overall great health supplement by many. If you want to incorporate CBD into your lifestyle, watch this video to get a better idea.
How to Choose a Seed Bank

Marijuana and hemp growing have become lucrative businesses in recent years, so much so, it is listed on the New York Stock Exchange (NYSE) and is generating millions of dollars in revenue. More and more people are becoming familiar with the potential benefits of marijuana as it becomes legal for medicinal and recreational purposes in the United States. If you are considering taking up growing Marijuana, whether as a new hobby or a side business, you must consider many factors, such as where you will grow the plant, for what purpose, among others. Before you can take any of that into account, you must first decide on the seed bank that will provide you the best quality seeds for your marijuana growing business.
What to Look for When Choosing on a Seed Bank?
There are a few key things to look for when deciding on which seed bank you will obtain your seeds from. One of the more important ones is the quality of seeds. By purchasing only high-quality germination guaranteed seeds, you ensure that you and your potential customers receive the best product. When a seed bank offers a germination guarantee, not only does it speak volumes about the confidence they have in their product, but also saves you money in the long run, as you only keep seeds that sprout, and do not waste your money on plants that are not growing. It is important to mention the germination guarantee when searching for your next seed bank and supplier.
Another deciding factor when picking a seed bank is whether or not they offer the seeds to the strain of marijuana that you want to cultivate. If their selection is limited, you may be better off finding a bank that offers a variety of seeds, so you can find one that works best for your needs. Although a smaller variety can still offer you the seed that you need, you want to have the opportunity to try out different strains in the long run, a larger seed bank can offer you this chance.
When establishing a working relationship with any seed bank, it is also important to consider the customer service of the bank. Is the team easily available to answer any inquiries you may have? How does problem troubleshoot and resolution look like for this business? Are they easy and pleasant to work with? Do they offer convenient payment methods and take pride in the quality of their shipments? Do packages arrive to you safely without any damage and how long does the delivery itself take? Those are some questions that you should ask yourself when picking your next supplier.
Although growing marijuana may seem like an easy decision, there is a lot of information that goes into it. The three points above may not cover everything that is needed, but it is enough to get you started on your journey of Cannabis. When deciding on your next seed bank, consider some of the key factors mentioned above to set you on your journey, and help you progress in the right direction.