What Not to Do When Feeding Your Pets Cannabis Products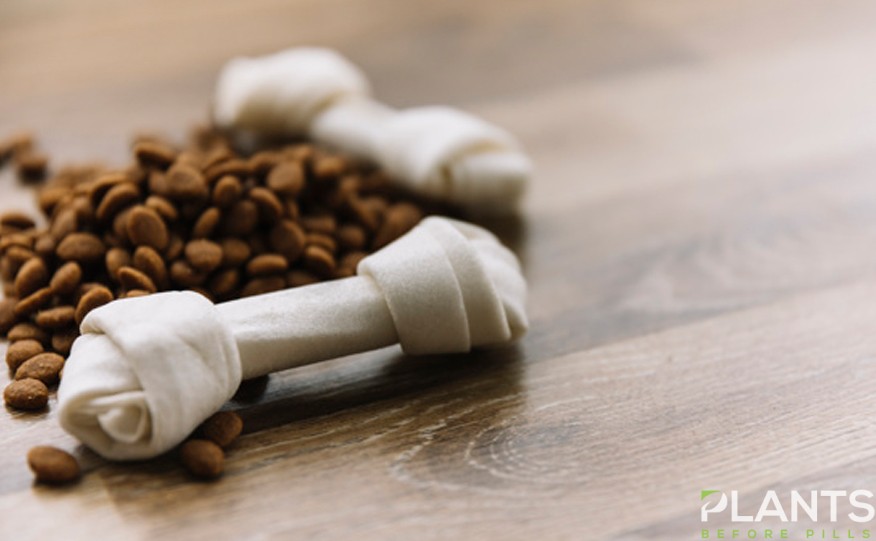 A wide variety of cannabis products are now available in various markets. In North America, legalization is reaching new heights for the cannabis industry. The United States has been legalizing the plant for medical and recreational uses in many of its states, while Canada has recently implemented what is known as Cannabis 2.0, making edibles legal in the country.
In light of the legalization of cannabis edibles in Canada, veterinarians are expressing concern about the wellbeing of consumers' pets. According to a veterinarian, there is a spike in the number of pets brought to their clinic due to marijuana consumption.
While the cannabinoid CBD does offer a range of benefits for your beloved pets, this concern remains valid. If you consume cannabis-infused products on a regular basis, it is Here's what you should NOT do when you want to give your beloved animal friends some cannabis products:
The Donts When Feeding Pets with Cannabis Products
#1: Feed Your Pets THC
One of the most important things you should refrain from doing is to feed your pets any product that contains THC, the psychoactive compound in the plant. Keep in mind that this cannabinoid is harmful to dogs and cats. Researchers found that it has a moderate degree of toxicity for animals, making it a big no-no to feed THC to your animal companions.
On the other hand, CBD is known to benefit pets. This compound has been found to help dogs and cats remain calm during stressful situations. Moreover, it is able to relieve various pains and aches, especially for ailing animals. Medical conditions that are can help treat includes cancer, seizures, and arthritis among others.
However, it is important to remember that some CBD oil products made for humans may contain minimal (or more) amounts of THC. This is why you should only give your furry friends CBD treats for dogs and cats, as these are produced to contain only minimal amounts appropriate for animals.
#2: Leave Cannabis Products Unattended
If you have been making a conscious effort not to give THC to your animals, then you are a good fur parent. However, if you consume edibles that contain this compound, you need to be careful of another thing: leaving your products unattended.
Remember that your pets are not capable of distinguishing whether an item is suitable for them or not. Most of the time, they will consume any foodstuff that they can have access to. In fact, they sometimes even steal food right under your nose!
So, make sure that you do not leave your edibles lying around, even CBD-infused ones. As mentioned above, CBD products for humans can contain THC. Aside from THC, these products can contain other substances that can harm them such as xylitol (an artificial sweetener) and chocolate.
#3: Wing the Dosage
When humans consume CBD, it is important to note that effects may vary depending on the person, as well as the amount of product they consume. While you can experiment how much you can ingest to get your desired effect, you cannot do the same for your animal companions. Remember, their bodies are relatively smaller compared to humans, thus can respond strongly to a dosage that is considered small for humans.
For your pets' safety, you can follow a dosing chart. Animals that are around 10 pounds should be given a low dose of 1mg, medium dose of 3mg and a strong dose of 5mg. You can increase the amount as your pets' size increase. For good measure, why not just go and see a vet?
As much as we love the plant, it is always important to keep a safe and healthy environment for your pets. To make sure that this happens, refrain from doing the things above and you will be a good fur parent.
Why Giving Your "FurBaby" CBD Can Be Beneficial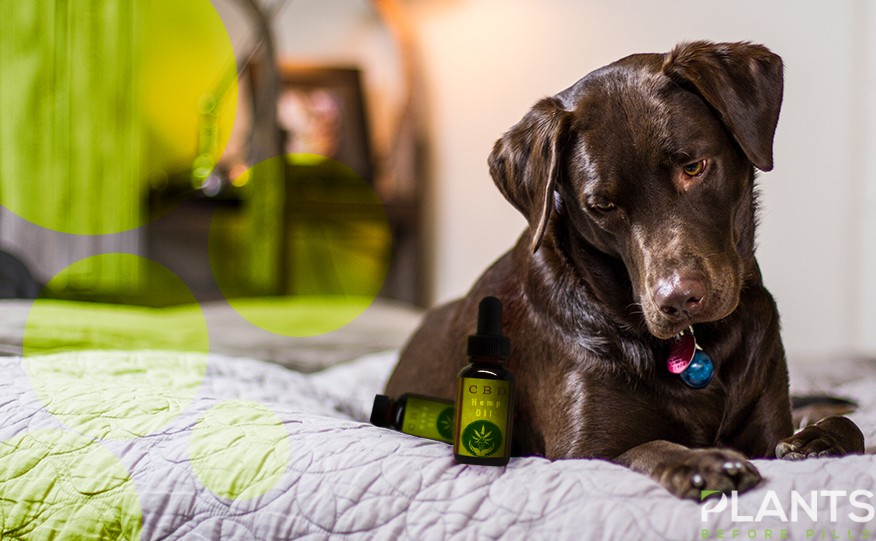 While many are familiar with the incredible benefits of CBD in the human body, only a few are aware that similar effects are attainable for their furry friends. While CBD is part of Cannabis Sativa, rest assured, your pet will not get high from ingesting it, however, they can benefit from it greatly, as cats, dogs, and other pets also have an endocannabinoid system, and since many conditions that exist in humans are also present in animals, they will reap the same benefits from incorporating CBD into their lifestyle as humans would.
How CBD can help your pet depends on what conditions your pet suffers from, below is a list of benefits that CBD provides to pets and their owners. If any of those conditions apply to you or your loyal companion, you might want to take a closer look at CBD products for pets.
CBD Is an Anticonvulsant 
CBD has become a widely known treatment for seizures, that applies to animals as well. Numerous studies have proven that CBD is an effective treatment in controlling tremors, tics, seizures, and spasms. CBD is also able to help manage seizures caused by epilepsy and spasticity due to multiple sclerosis. CBD is a powerful anticonvulsant that can help restore order to the overreactive neurons and allow them to fire at a normal rate, reducing the number of convulsions.
CBD Reduces Stress and Anxiety
While you may be familiar with an emotional support animal for those that suffer from anxiety, pets can too suffer from the same conditions. Animals, similarly to humans, suffer from stress, anxiety, and phobias. CBD has become an alternative to the commonly used anxiety medication due to its similar effects on the body and mind. CBD can help temporarily boost serotonin levels in the brain and decrease stress, making it an effective treatment for anxiety in both pets and humans.
CBD Is Anti-Inflammatory and a Painkiller 
CBD is a powerful anti-inflammatory compound that reduces pain symptoms caused by conditions such as arthritis, multiple sclerosis, migraines, and even cancer. By reducing the inflammation in the body, not only does CBD help reduce pain, but it also helps to manage the condition itself. CBD has also been proven to be a painkiller by its ability to stop the absorption of anandamide. With the increased levels of anandamide in the body, the pain signals to the brain are significantly reduced, therefore allowing for temporary ease in the amount of pain your pet is feeling.
CBD helps ease vomiting and nausea 
Nausea and vomiting are extremely common symptoms in both humans and pets. They can be a result of various conditions or a side effect of certain medications. Although common, they are no less bothersome and can cause a variety of other symptoms such as dehydration, fatigue, etc. Studies show that CBD is a very effective antiemetic and helps to control nausea as well as vomiting, all while stimulating the appetite. While being a powerful treatment for nausea, it lacks the common side effects of traditional medications, making it a safe choice for your pet.
Whether your pet suffers from any chronic conditions or you simply want to better the quality of their life, CBD is a safe for pets supplement that you can easily incorporate into their routines to decrease stress, and increase overall well-being.
CBD for Dogs with Arthritis or Joint Pain – Does it Work? [VIDEO]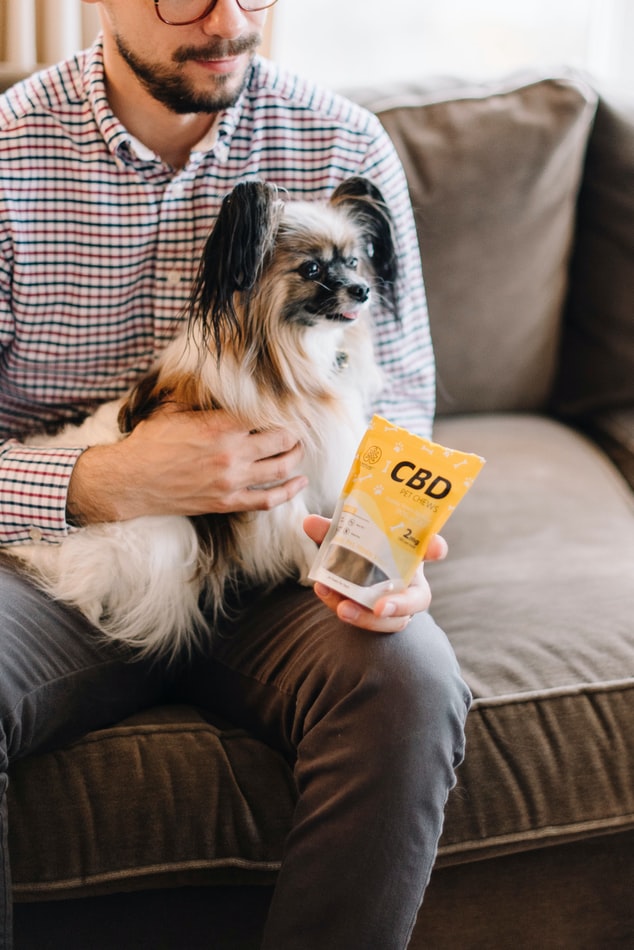 Is your furry friend suffering from joint pain and you're looking for a remedy to relieve it? CBD oil has already been commonly given to dogs with arthritis as a mood enhancer, and it can also be given to them as arthritis or joint pain relief. Watch this video to find out about the correct dosage and procedure of using CBD as arthritis treatment for pets.
CBD For Dogs: How It Helps with Anxiety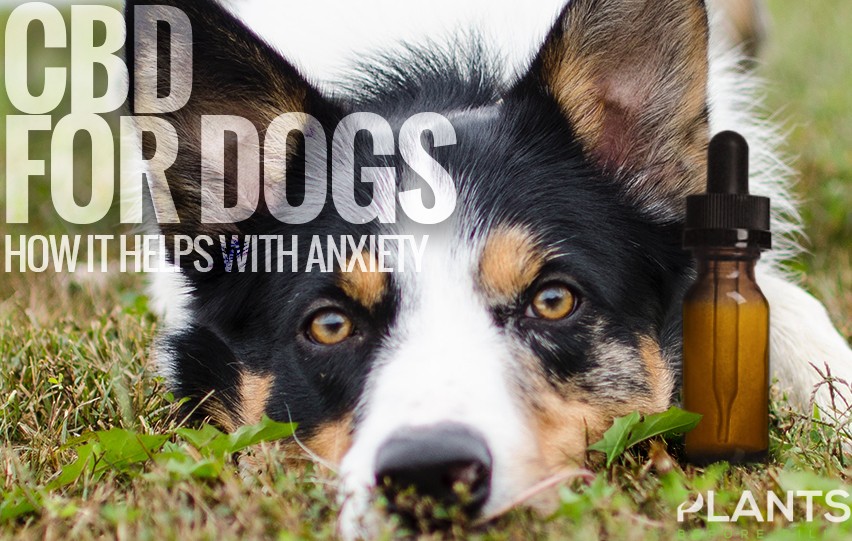 The beauty of cannabidiol or CBD is, it's versatile, and works not only for humans but also for animals. Furry friends also experience a lot of things, including pain, chronic diseases, and other ailments. More than these things, dogs also experience stress and anxiety. If your pet is starting to lose its energy, doing self-harm, and barking excessively, you need to consult with a veterinarian.
On top of the antidepressants and SSRIs, pet owners can also use an all-natural relief to ease the anxiety of dogs. CBD oil is among the awesome solutions to relieve the dog's discomfort, general pain, and other issues.
Signs of Anxiety to Dogs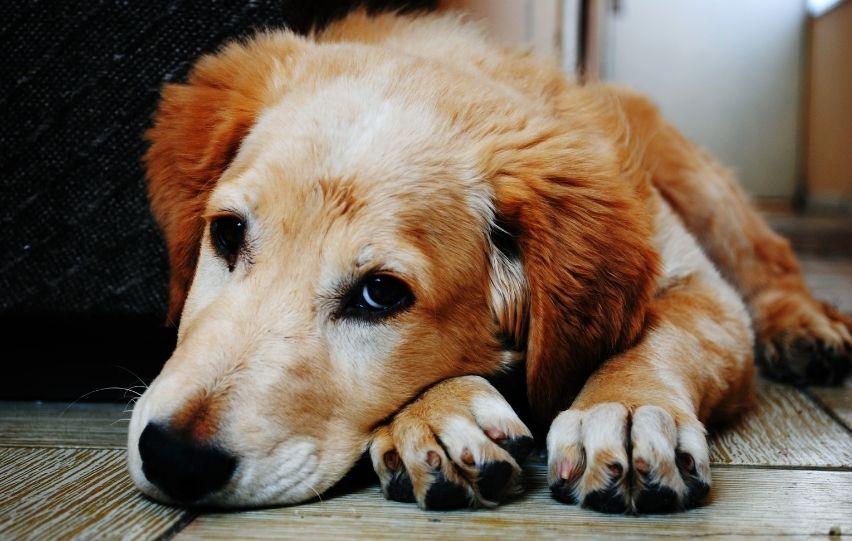 One of the challenging things about having a pet is, when something's up, they can't communicate with their humans. For this, pet owners need to be aware of the signs that demonstrate physical and mental conditions.
For anxiety, the signs vary depending on the dog. However, there's a common denominator, which includes lack of energy. If dogs suddenly become distant, not eager to play with humans, and lost their appetite, it must be taken seriously. Consult the professionals and consult if using all-natural alternatives can help relieve symptoms.
Common signs of anxiety to dogs include the following:
Excessive panting and pacing
Shivering
Constant digging
Destroying furniture
Inability to settle
Cowering in a corner
Barking when owners aren't around
Self-harm, including excessive chewing and licking
Lack of appetite
Other subtle symptoms include excessive lip licking, showing whites of the eyes, lifting a paw, and mostly looking away. Subtle body language signals mild signs of anxiety that dogs pick up over time. Without paying attention, the symptoms can become severe, like detachment to humans and other animals, dribbling pee around the place, non-stop barking, and shaking.
What is CBD Oil?
Cannabidiol oil is an extract from the hemp plant. It doesn't produce psychoactive effects similar to the feeling of being 'high', but it helps relieve pain, discomfort, stress, and other ailments. This oil is extracted from the flowers and buds of cannabis and hemp, and doesn't contain any other chemicals like Tetrahydrocannabinol or THC.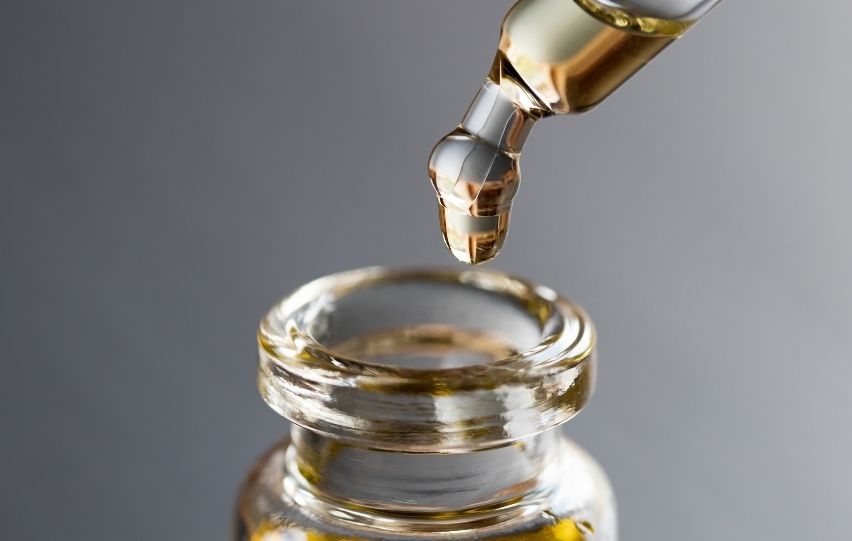 THC is responsible for the psychoactive effects, while CBD only helps with pain and other mental conditions. A good thing to know is that, hemp from marijuana contains only a maximum of 0.3 percent of THC, while the marijuana itself contains as much as 30 percent of THC. Therefore, hemp-derived oils are legal in all 50 US states, while marijuana-derived CBD oil is still considered illegal in most states.
CBD oil is backed with a wealth of studies claiming it has anti-inflammatory effects that can help relieve aggression, pain, seizures, muscle spasms, anxiety, and other neurological conditions. With these studies, many vets recommend the use of cannabidiol oil to relieve anxiety symptoms.
CBD For Dogs
A few drops of cannabidiol oil can easily relieve the anxiety of dogs. The product reduces nervous behavior, and provides a calming or soothing feeling. If the dog is stressed, they can also feel more relaxed after taking the CBD oil. Long-term use can help them live more happy, energetic, and full of life.
CBD helps release the natural mood stabilizer chemical known as serotonin. It goes through the central nervous system, organs, and the brain, which then release the serotonin production. This is also similar to other medications, which increase the production of the happy mood chemical. When it's released, aggression can be reduced, and dogs can feel more relaxed.
Takeaway
Pets like dogs also experience anxiety, pain, and aggression. To help them cope and relieve anxiety symptoms, pet owners can utilize natural remedies including cannabidiol (CBD) oil. The furry friend can feel more energetic and relaxed upon the administration of CBD.