Pot for Pets: Benefits of CBD Oil for Furry Friends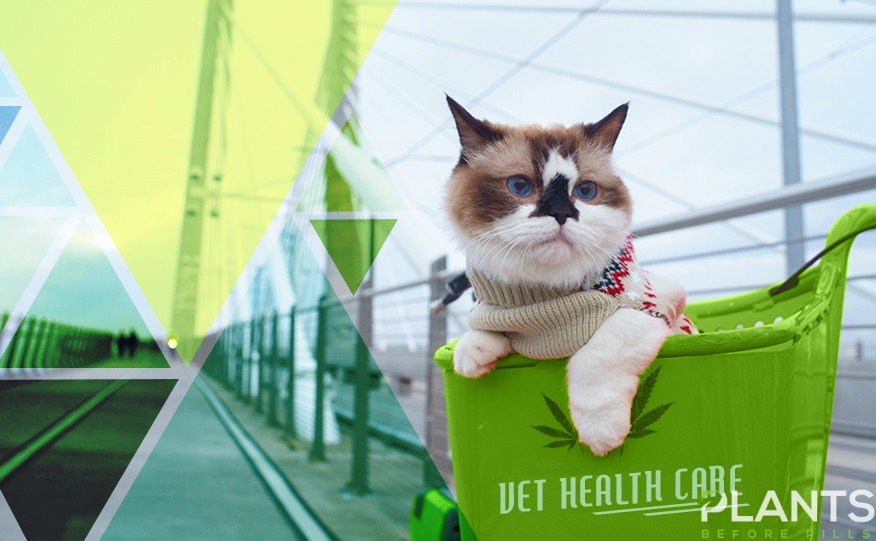 Many American individuals or households consider dogs, cats or other domesticated animals as part of the family. According to data published by the American Pet Products Association, 60.2 million US households own at least one dog, 47.1 million at least one cat and 12.5 million at least one freshwater fish in 2017-2018. In terms of pet population, freshwater fish tops the list with 139.3 million, followed by cats with 94.2 million and dogs with 89.7 million.
Americas' Love for Pets
And these pets are not just a mere companion; they also receive lavish treatment just like a human family member. Americans, particularly millennials, prefer to choose pets over human companions and love interests. According to the Institute for Family Studies, instead of starting a family, many 20-somethings opt to buy dogs or cats. A study by the American Pet Products Association echoed this finding, saying that 73% of this demographic own a pet.
Not only that, since 2012, these cuddly companions are getting a greater share of the personal income of their owners. As of 2017, Americans are spending $70 billion a year on products and services for their pets. Now, pooches and kitties have their spa and grooming day. They also get pampered by their owners with expensive food. In a recent The Wall Street Journal report, millennials are feeding their pets with expensive food than even well-known brands like Pedigree or Purina. In another study, this time by Nielsen, households spend around 37% on pet food every year between 2007 to 2017. With this lavish treatment, dogs and pets are not just best friends for many Americans — they are "fur children" for this cohort.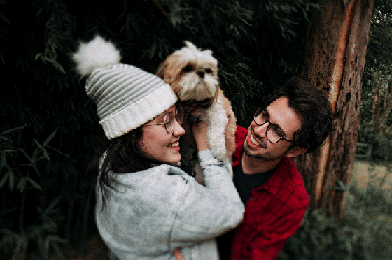 Vet Health Care
As pampered "kids," pets now receive the best health care than in the previous generations. From 1991 to 2015 spending for veterinary care ballooned from $4.5 billion to $35 billion. As the demand for veterinary care surges, experts also forecast the pet health insurance industry to double from slightly over $1 billion in 2017 to $2 billion in 2022. The market is growing at a rate of more than 14% per year.
Pet owners like you can use their coverage to provide treatment to pets, which are getting as costly and complicated as human health care. Nowadays there are diagnostic testing with an MRI machine that costs a whopping $400 per scan. Moreover, veterinarians are now providing treatment to advance clinical conditions in animals. They are now treating dogs for depression and other mental health issues. Cats suffering from arthritis and fractures can now get water therapy.
Not only that, some veterinarians are giving holistic medical treatment to our ailing fur friends. You can now hear clinics that administer acupuncture, aromatherapy, homeopathic, chiropractic, and laser therapy. Some veterinarians also prescribe herbal supplements to avoid the dangerous side effects that your furry friends get from traditional prescription medicine.
CBD Oil for Pets
Just as the pet healthcare industry is booming, so as the medical cannabis industry in humans. Both markets saw exponential growth over the past years, and there are no signs of slowing down. The cannabis industry — particularly cannabidiol (CBD) — is expected to generate $22 billion in total sales by 2022.
In humans, CBD and other substances from marijuana and hemp are providing a host of medical benefits. More and more studies about this wonder therapeutic substance are proving its efficacy. Now that 33 states legalize medicinal marijuana, more consumers are trying to incorporate this compound to their health and wellness regimen as many patients report improvement in their condition after taking cannabis products such as CBD oil and THC oil.
Many pet owners are also giving doses of CBD oil and other products to their pets after hearing testimonials in the news or from their friends and experiencing relief first-hand. They believe that their ailing pets will receive the same benefits just like humans.
The cannabis hype becomes more resounding after the passage of the 2018 Farm Bill that lifts the ban for hemp-derived products, including cannabidiol. Now, pet care companies are including CBD oil in their products. Because CBD has no psychoactive effect, it is regarded safe by medical organizations, including the WHO. The claim of CBD's safety and its numerous health benefits for humans and mammals attract more and more dog owners to buy these products for their ailing furry friends, many veterinarians say.
While some vet healthcare professionals are still doubtful of cannabidiol's potency to pets because of lack of scientific research, many cannabis researchers and veterinary health specialists prescribe CBD oil mainly for the following reasons:
All animals have an endocannabinoid system (ECS). Even primitive animals like sea squirts are found to have cannabinoid receptors, which comprise a considerable part of the ECS. This system in our body is responsible for balance body functions including pain and appetite. It can also influence the development of neurodegenerative disorders, rheumatoid arthritis and even some types of cancer. The CBD can stimulate the ECS, which can result in improved homeostasis and reduction in pain sensation and inflammation.
CBD has no harmful effect on animals
Unlike THC, the other compound from cannabis with health benefits, CBD gives no "high" on animals. THC oil and other products can be dangerous to animals, said Dr Gary Richter, a veterinarian of 20 years and a cannabis researcher for pets in an interview with GreenState. He said that even a minute quantity of THC in the blood of animals could lead to various complications, including death.
CBD Health Benefits for Pets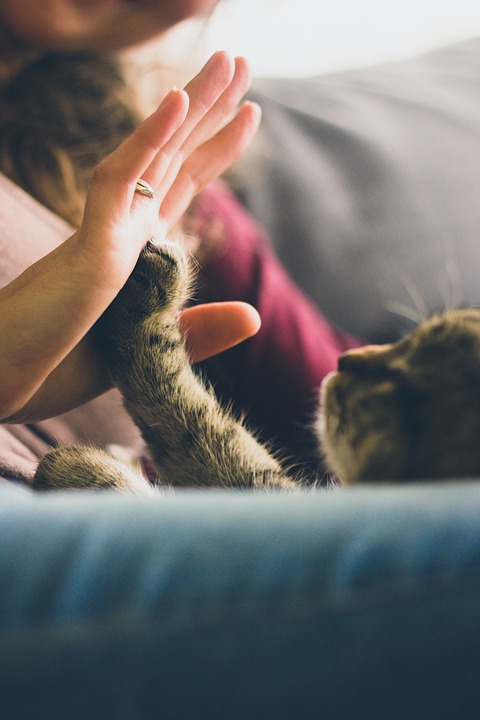 Veterinarians and cannabis experts who look forward to the CBD as medication for pets say the compound can provide the following health benefits for animals:
Relieves chronic and severe pain
There is no other devastating sight for a pet lover than seeing a furry friend wriggling in pain. Injecting or administering CBD oil for pain can a potent relief to a suffering pet. The cannabinoid oil can temporarily stop the body from absorbing anandamide, a neurotransmitter that helps lower pain signals in the brain.
Just like humans, dogs and cats too, suffer from separation anxiety and noise phobias. Dogs that experience anxiety show symptoms such as aggression, drooling, panting, urinating or defecating in the house, destructive behavior, excessive barking, restlessness, compulsive behaviors, and depression. If not treated, an anxious pooch might either act aggressively toward people or become withdrawn or inactive. CBD calm the mind and relieve stress.
Has a potent anti-inflammatory property
Cannabidiol also has an anti-inflammatory property. For many researchers and doctors, this property is one of the main reasons this substance is highly useful in healing a wide variety of health issues.  Aside from reducing the pain from arthritis, CBD can also treat multiple sclerosis, irritable bowel disease and other conditions brought about by inflammation.
Stops Nausea and Vomiting
Nausea and vomiting can lead to many worrisome symptoms like lack of appetite, diarrhea, dehydration, rapid weight loss, and fatigue. Many studies have proven that CBD hemp oil can control nausea and vomiting while improving appetite.
Treats Seizures and Epilepsy
According to estimates, around 5% of dogs suffer from seizures. Most dogs with seizures given drugs like phenobarbital and potassium bromide, which can be extremely harmful to their liver and other organs. One of CBD's most popular uses is its capacity to help treat seizures, spasms, tics, and tremors. Some studies even showed the cannabinoid oil is instrumental in restoring order to neurons that causes the seizures.
Cannabidiol is beneficial for the heart of both humans and pets. Studies found that this compound can limit the damage from dysfunctional blood vessels and irregular heartbeat. This compound can also protect blood vessels from getting damaged and dilation of the arteries.
Protects the nervous system
Like humans, many dogs also suffer problems in their nervous system such as amyotrophic lateral sclerosis (ALS), Alzheimer's disease, Parkinson's disease, and other neurodegenerative diseases. Cannabidiol has the amazing capacity to restore damaged brain parts.
Like humans, cancer and malicious tumors affect pets. Many animals receive chemotherapy as a treatment for this fatal disease. However, this treatment can lead to a variety of side effects, including fatigue, diarrhea, vomiting, and loss of appetite. CBD can relieve pets from these side effects. What's more, some studies prove the compound has anticancer effects on their body.
Recommended Dosage
Giving CBD hemp oil to your pets should be guided by a veterinarian. First, you should consult a veterinarian to make sure that the compound will not interfere with your pet's treatments, medications or health conditions.
Most veterinarians prescribe an initial dosage of 1mg of CBD for every 10 lbs. of the pet's body weight, once or twice a day. You can gradually increase the dosage of CBD every week until you see progress in their health. Also, take time to monitor your pet for hours after giving them CBD to ensure they are okay.
CBD oil provides a wide range of benefits for humans and pets alike. Just make sure to consult with veterinarians to avoid putting your pet pals in danger.
The Oral Health Benefits of CBD [VIDEO]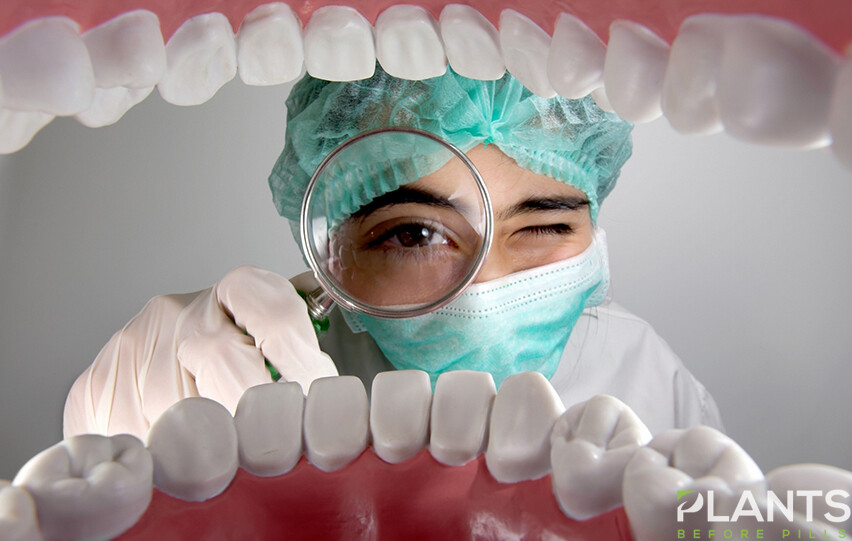 Suffering from toothache and gum problems? CBD may be the answer. Known for its potent pain-relief and anti-inflammatory properties, CBD can provide great relief for gum and tooth diseases as it reduces irritation and promotes faster healing. Watch this video to know more.
Does CBD oil work for Gout? | Gout Pain Relief | CBD oil for Gout [VIDEO]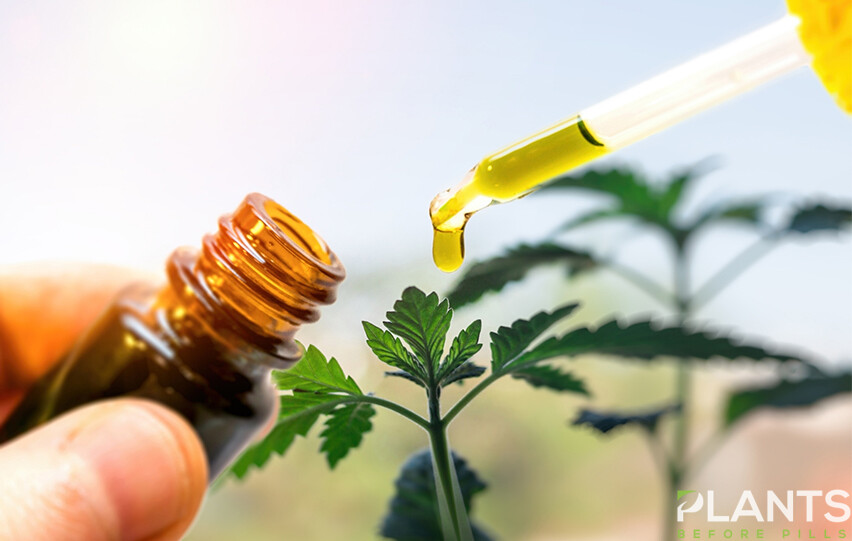 People suffering from gout can find great relief in using CBD. Gout is a form of arthritis caused by a buildup of uric acid in the joints and is known to be extremely painful. CBD's powerful anti-inflammatory properties not only relieves the symptom of gout, but it may also work to prevent its occurrence in the first place.
Can Kratom Boost My Energy Levels?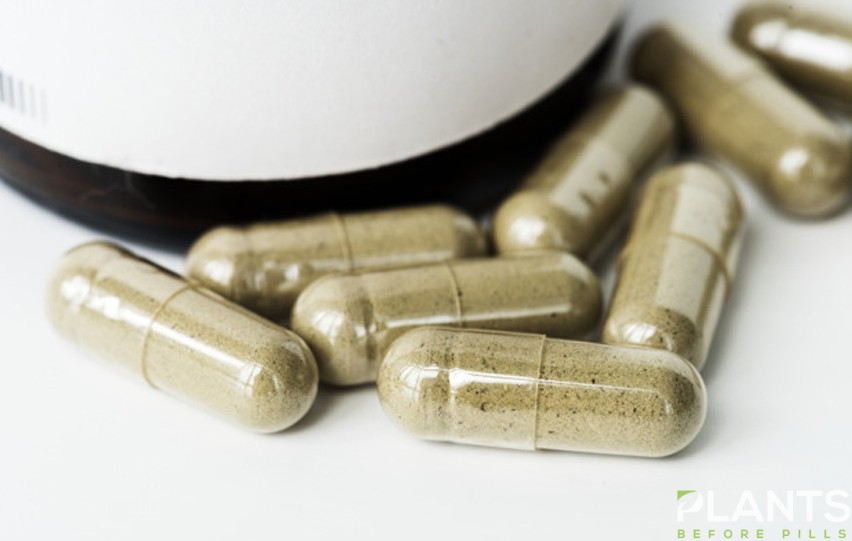 Everyone has their daily list of tasks that they need to complete by the time the day is over. But when you've had a terrible night's sleep prior, it makes waking up and getting all the things you need to do done very hard to do. Coffee and caffeine can only do so much. You may be wondering, is there another alternative? If you find yourself desperate for a solution then you came to the right place! Today we're going to be talking about a plant called Kratom, what it is and how it affects your energy. We'll also be discussing other potential benefits this herb may possess.
What Is Kratom?
Kratom, or Mitragyna Speciosa, is an evergreen tree that is a part of the coffee family. It is native throughout Southeast Asia, and it is commonly found in countries such as Thailand, Myanmar, and Indonesia. Kratom is known for its euphoric like effects and the health benefits it possesses. Although Kratom is legal in the United States and sold in many alternative medicine stores, it is illegal in numerous parts of Southeast Asia due to a lack of testing and knowledge about this plant.
The FDA (Food and Drug Administration) has not yet approved Kratom for medical use because there have been few clinical trials to fully understand the herb. People take Kratom for a variety of reasons. Some use it for purely recreational purposes, whereas other people use it for pain relief or try to substitute it for opioids or to treat withdrawal symptoms. Kratom is a highly controversial substance that hasn't been researched enough to know the long term effects.
Kratom For Energy
There are three main strains of Kratom. These strains include red, green, and white variations. The best strain for energy or motivation is white Kratom. Some people state that when taken in small doses, white Kratom makes them feel energized, focused, and sociable when they otherwise won't be. But when taken in higher doses, people have reported feeling calmness, euphoria, and even sedation, which isn't good when you are trying to be focused and energized. It is advised if you do plan on taking Kratom of energy, motivation, and focus, that you choose white Bali Kratom. It is one of the milder types of Kratom but will give you the boost that you need. There is also white Maeng Da Kratom or white Borneo which are more potent but they are also good for boosting your energy if taken in small doses.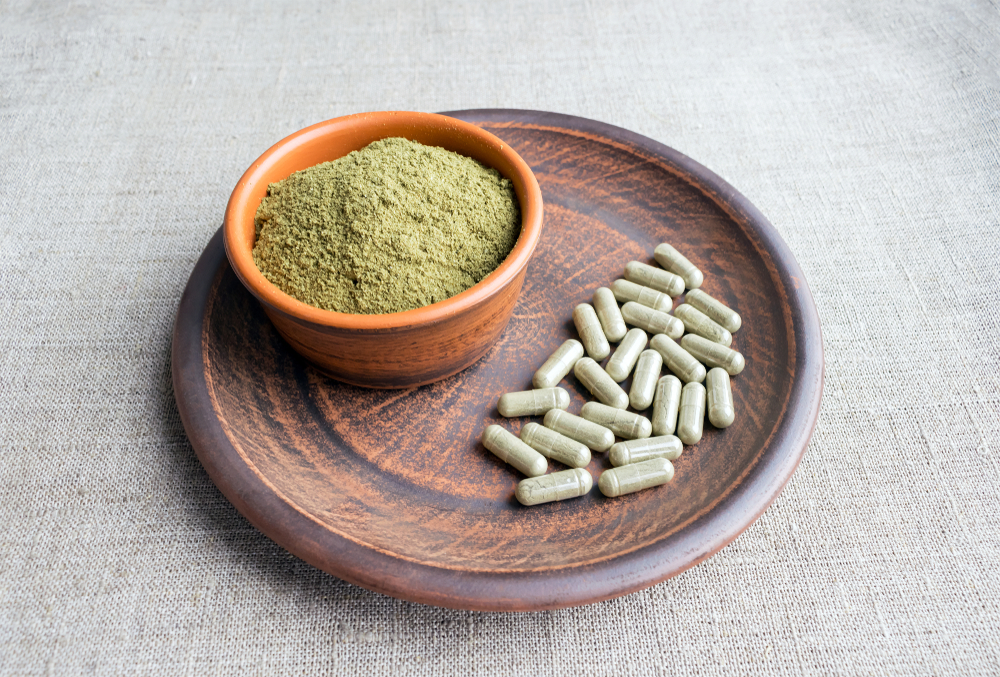 Other Benefits Of Kratom
Along with Kratom having great energizing properties, it also some other benefits. First of all, many people say that Kratom is a great relief for chronic muscle pain because it works like a sedative in relaxing your muscles. Another thing that people use Kratom for is treatment for anxiety and depression as it can energize you and make you crave more social interaction. Of course, none of these are scientifically proven, but people that actively use Kratom have stated these benefits.
In conclusion, although the Kratom plant is quite a controversial herb, it can have amazing benefits and qualities and may be a useful source for chronic pain, anxiety, depression, treatment for drug addicts, and an energizer. Many people in today's age are opting for natural path options instead of modern-day medicine, and this could be the new up and coming natural medication. With further research and clinical trials, this plant may one day be approved by the FDA and become as common as THC and CBD are becoming.
The effects are said to usually start within 10 minutes after ingesting the plant and can last up to one and half hour.