Pot for Pets: Benefits of CBD Oil for Furry Friends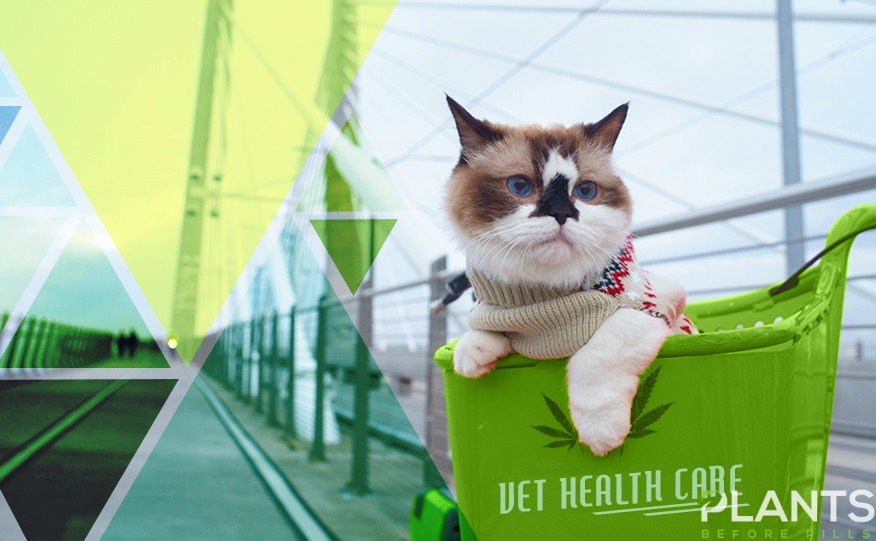 Many American individuals or households consider dogs, cats or other domesticated animals as part of the family. According to data published by the American Pet Products Association, 60.2 million US households own at least one dog, 47.1 million at least one cat and 12.5 million at least one freshwater fish in 2017-2018. In terms of pet population, freshwater fish tops the list with 139.3 million, followed by cats with 94.2 million and dogs with 89.7 million.
Americas' Love for Pets
And these pets are not just a mere companion; they also receive lavish treatment just like a human family member. Americans, particularly millennials, prefer to choose pets over human companions and love interests. According to the Institute for Family Studies, instead of starting a family, many 20-somethings opt to buy dogs or cats. A study by the American Pet Products Association echoed this finding, saying that 73% of this demographic own a pet.
Not only that, since 2012, these cuddly companions are getting a greater share of the personal income of their owners. As of 2017, Americans are spending $70 billion a year on products and services for their pets. Now, pooches and kitties have their spa and grooming day. They also get pampered by their owners with expensive food. In a recent The Wall Street Journal report, millennials are feeding their pets with expensive food than even well-known brands like Pedigree or Purina. In another study, this time by Nielsen, households spend around 37% on pet food every year between 2007 to 2017. With this lavish treatment, dogs and pets are not just best friends for many Americans — they are "fur children" for this cohort.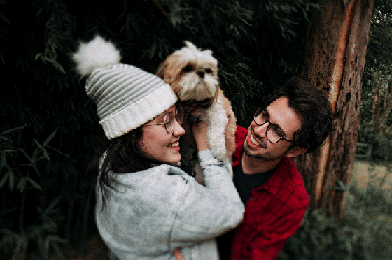 Vet Health Care
As pampered "kids," pets now receive the best health care than in the previous generations. From 1991 to 2015 spending for veterinary care ballooned from $4.5 billion to $35 billion. As the demand for veterinary care surges, experts also forecast the pet health insurance industry to double from slightly over $1 billion in 2017 to $2 billion in 2022. The market is growing at a rate of more than 14% per year.
Pet owners like you can use their coverage to provide treatment to pets, which are getting as costly and complicated as human health care. Nowadays there are diagnostic testing with an MRI machine that costs a whopping $400 per scan. Moreover, veterinarians are now providing treatment to advance clinical conditions in animals. They are now treating dogs for depression and other mental health issues. Cats suffering from arthritis and fractures can now get water therapy.
Not only that, some veterinarians are giving holistic medical treatment to our ailing fur friends. You can now hear clinics that administer acupuncture, aromatherapy, homeopathic, chiropractic, and laser therapy. Some veterinarians also prescribe herbal supplements to avoid the dangerous side effects that your furry friends get from traditional prescription medicine.
CBD Oil for Pets
Just as the pet healthcare industry is booming, so as the medical cannabis industry in humans. Both markets saw exponential growth over the past years, and there are no signs of slowing down. The cannabis industry — particularly cannabidiol (CBD) — is expected to generate $22 billion in total sales by 2022.
In humans, CBD and other substances from marijuana and hemp are providing a host of medical benefits. More and more studies about this wonder therapeutic substance are proving its efficacy. Now that 33 states legalize medicinal marijuana, more consumers are trying to incorporate this compound to their health and wellness regimen as many patients report improvement in their condition after taking cannabis products such as CBD oil and THC oil.
Many pet owners are also giving doses of CBD oil and other products to their pets after hearing testimonials in the news or from their friends and experiencing relief first-hand. They believe that their ailing pets will receive the same benefits just like humans.
The cannabis hype becomes more resounding after the passage of the 2018 Farm Bill that lifts the ban for hemp-derived products, including cannabidiol. Now, pet care companies are including CBD oil in their products. Because CBD has no psychoactive effect, it is regarded safe by medical organizations, including the WHO. The claim of CBD's safety and its numerous health benefits for humans and mammals attract more and more dog owners to buy these products for their ailing furry friends, many veterinarians say.
While some vet healthcare professionals are still doubtful of cannabidiol's potency to pets because of lack of scientific research, many cannabis researchers and veterinary health specialists prescribe CBD oil mainly for the following reasons:
All animals have an endocannabinoid system (ECS). Even primitive animals like sea squirts are found to have cannabinoid receptors, which comprise a considerable part of the ECS. This system in our body is responsible for balance body functions including pain and appetite. It can also influence the development of neurodegenerative disorders, rheumatoid arthritis and even some types of cancer. The CBD can stimulate the ECS, which can result in improved homeostasis and reduction in pain sensation and inflammation.
CBD has no harmful effect on animals
Unlike THC, the other compound from cannabis with health benefits, CBD gives no "high" on animals. THC oil and other products can be dangerous to animals, said Dr Gary Richter, a veterinarian of 20 years and a cannabis researcher for pets in an interview with GreenState. He said that even a minute quantity of THC in the blood of animals could lead to various complications, including death.
CBD Health Benefits for Pets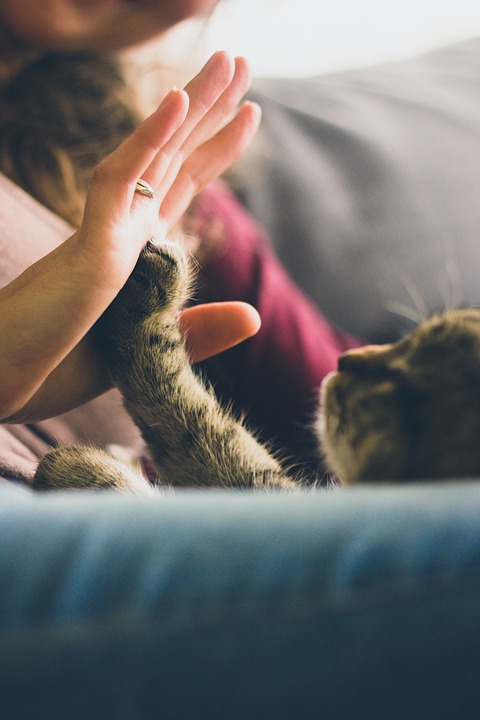 Veterinarians and cannabis experts who look forward to the CBD as medication for pets say the compound can provide the following health benefits for animals:
Relieves chronic and severe pain
There is no other devastating sight for a pet lover than seeing a furry friend wriggling in pain. Injecting or administering CBD oil for pain can a potent relief to a suffering pet. The cannabinoid oil can temporarily stop the body from absorbing anandamide, a neurotransmitter that helps lower pain signals in the brain.
Just like humans, dogs and cats too, suffer from separation anxiety and noise phobias. Dogs that experience anxiety show symptoms such as aggression, drooling, panting, urinating or defecating in the house, destructive behavior, excessive barking, restlessness, compulsive behaviors, and depression. If not treated, an anxious pooch might either act aggressively toward people or become withdrawn or inactive. CBD calm the mind and relieve stress.
Has a potent anti-inflammatory property
Cannabidiol also has an anti-inflammatory property. For many researchers and doctors, this property is one of the main reasons this substance is highly useful in healing a wide variety of health issues.  Aside from reducing the pain from arthritis, CBD can also treat multiple sclerosis, irritable bowel disease and other conditions brought about by inflammation.
Stops Nausea and Vomiting
Nausea and vomiting can lead to many worrisome symptoms like lack of appetite, diarrhea, dehydration, rapid weight loss, and fatigue. Many studies have proven that CBD hemp oil can control nausea and vomiting while improving appetite.
Treats Seizures and Epilepsy
According to estimates, around 5% of dogs suffer from seizures. Most dogs with seizures given drugs like phenobarbital and potassium bromide, which can be extremely harmful to their liver and other organs. One of CBD's most popular uses is its capacity to help treat seizures, spasms, tics, and tremors. Some studies even showed the cannabinoid oil is instrumental in restoring order to neurons that causes the seizures.
Cannabidiol is beneficial for the heart of both humans and pets. Studies found that this compound can limit the damage from dysfunctional blood vessels and irregular heartbeat. This compound can also protect blood vessels from getting damaged and dilation of the arteries.
Protects the nervous system
Like humans, many dogs also suffer problems in their nervous system such as amyotrophic lateral sclerosis (ALS), Alzheimer's disease, Parkinson's disease, and other neurodegenerative diseases. Cannabidiol has the amazing capacity to restore damaged brain parts.
Like humans, cancer and malicious tumors affect pets. Many animals receive chemotherapy as a treatment for this fatal disease. However, this treatment can lead to a variety of side effects, including fatigue, diarrhea, vomiting, and loss of appetite. CBD can relieve pets from these side effects. What's more, some studies prove the compound has anticancer effects on their body.
Recommended Dosage
Giving CBD hemp oil to your pets should be guided by a veterinarian. First, you should consult a veterinarian to make sure that the compound will not interfere with your pet's treatments, medications or health conditions.
Most veterinarians prescribe an initial dosage of 1mg of CBD for every 10 lbs. of the pet's body weight, once or twice a day. You can gradually increase the dosage of CBD every week until you see progress in their health. Also, take time to monitor your pet for hours after giving them CBD to ensure they are okay.
CBD oil provides a wide range of benefits for humans and pets alike. Just make sure to consult with veterinarians to avoid putting your pet pals in danger.
Cannabis-Derived Compound Has Potential to Treat Pancreatic Cancer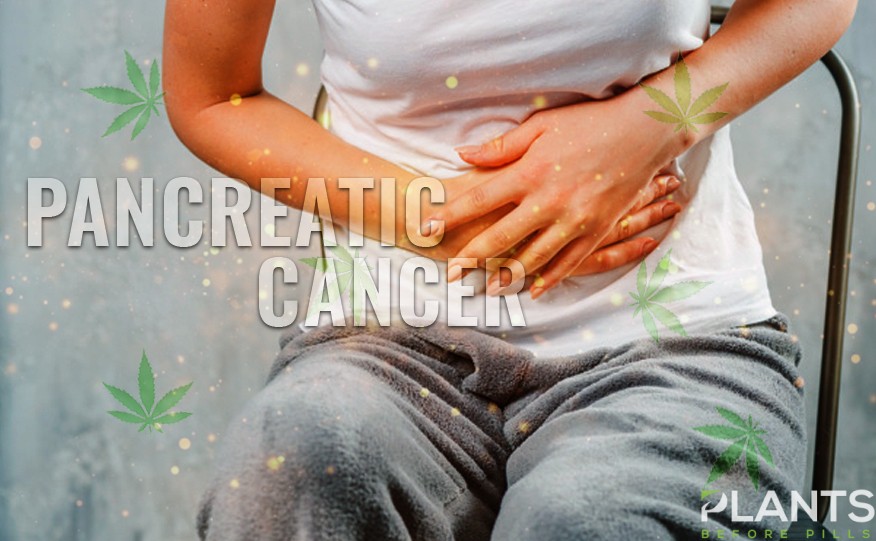 A team of researchers from Harvard University discovered that a substance extracted from cannabis shows promise in treating cancer of the pancreas. Yahoo Lifestyle reports that scientists from the university's Dana-Farber Cancer Institute developed the compound.
The role of Cannabis Flavonoids
The researchers studied how the medication, referred to as FBL-03G, affects pancreatic cancer cells. The experiment was done by exposing tumor cells from the pancreas of a patient. Animals with the same medical condition were also treated using FBL-03G.
The drug was derived from cannabis flavonoids. Flavonoids are substances found in plants that give them their well-defined and bright colors. Back in 1986, researchers also discovered that these compounds have anti-inflammatory effects.
In cannabis, flavonoids give the plants its distinctive aroma and flavor. These compounds also contribute to the anti-inflammatory and pain-relieving properties of marijuana.
According to the study published in Frontiers of Oncology, FBL-03G was able to destroy a significant amount of pancreatic tumor cells in mice.
A researcher who is working with the study, Wilfred Ngwa, said that the "tumor-targeted delivery of flavonoids" has shown positive results in killing the local and metastatic tumor cell. Ngwa remarked that this can "significantly [increase] survival" of pancreatic tumor patients.
Ngwa also remarked that the team's research is the first to formulate a potentially new method of treating tumor of the pancreas.
The scientists also found out that the drug can also fight other types of cancer cells. The scientists were surprised to discover that FBL-03G can also target other cells. According to Ngwa, the treatment was able to block the development of new cells in other portions of the body.
Ngwa noted that the new treatment could also be affecting patients' immune systems.
Challenges
While flavonoids are proven to have medicinal benefits, creating drugs derived from these compounds is proven to be challenging. Yahoo Lifestyle says that cannabis plants have a mere 0.14% of flavonoids. This means that in order to create substantial amounts of the drug, scientists would have to extract the compounds from a large number of plants.
However, researchers have discovered a way to produce flavonoids through genetic engineering. This is expected to allow investigators to explore the effects and potential impacts of these compounds.
Pancreatic cancer is one of the deadliest forms of cancer in the US. While it only makes up 3% of all cases in the country, it is foreseen as the second cause of death due to cancer by 2020.
DC Opens Marijuana Dispensaries to Out-of-State Patients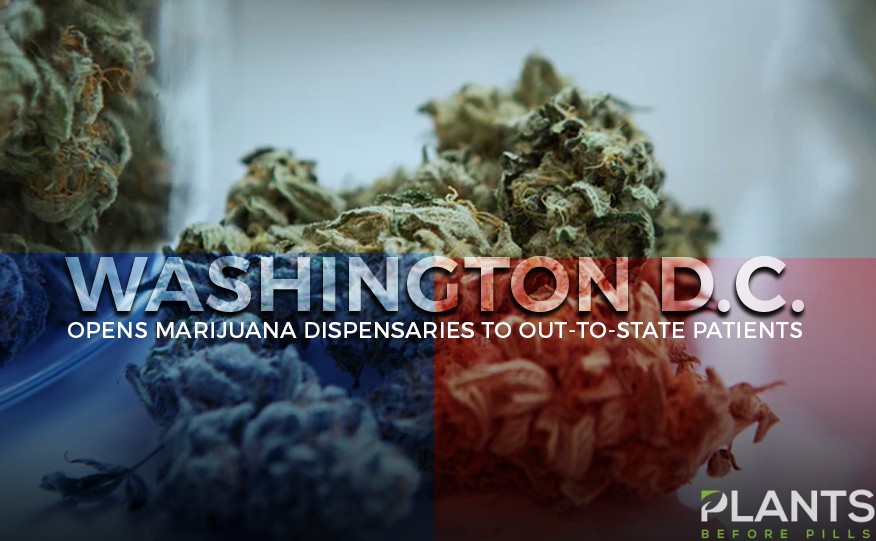 On Thursday, August 8, Mayor Muriel Bowser of Washington, DC announced that they will now accept medical marijuana cards from patients coming from any of the states in the U.S. with equivalent medical marijuana programs.
The new program will allow patients to purchase up to four ounces of medical marijuana each month. Patients from other states will only need to show their state-issued medical marijuana card to buy their medicines at any D.C. dispensary.
"This emergency rule making is patient-centric," said Mayor Bowser in a statement. "It ensures medical marijuana patients from other states can obtain their needed medicine. It will also promote public safety by allowing visitors to obtain their medicine at one of the District's six — soon to be seven — authorized marijuana dispensaries rather than forcing them to go without or patronizing the illegal market."
The new policy will now expand the list of reciprocal acceptance from 19 to 27 states. The new additions include Alaska, Arizona, Arkansas, California, Nevada, New Mexico, New York, and Vermont. The District is also currently reviewing four other states to include in the list, namely Louisiana, Minnesota, Oklahoma, and West Virginia.
DC's Medical Marijuana Reciprocity Amendment
First introduced in 2016, the Medical Marijuana Reciprocity Amendment includes a reciprocity arrangement that allows medical marijuana users to use their out-of-state registration cards to purchase medical cannabis in the District. The amendment took effect in April of 2018 and approved 19 states as part of its list of reciprocal acceptance. Under the said policy, patients enrolled in a medical marijuana program from other jurisdictions can access medical marijuana in the District of Columbia.
A year later, Mayor Bowser proposed the Safe Cannabis Sales Act of 2019, which allows the sale of recreational cannabis in Washington, D.C. with a 17 percent tax. It requires cannabis-focused businesses to meet a threshold of 60% ownership by D.C. residents, and 60% DC-native employees.
"We want to be able to regulate, we want to be able to make sure we are collecting our fair share in taxes, we want to invest those taxes in ways that affect communities that have been disproportionately affected, and we want to train and hire DC residents," she said at the time. The bill is currently under DC Council review.
The latest emergency rule making is regarded by many to have opened an avenue for non-resident patients to access medication when visiting the nation's capital.
How Cannabis Affects the Human's Brain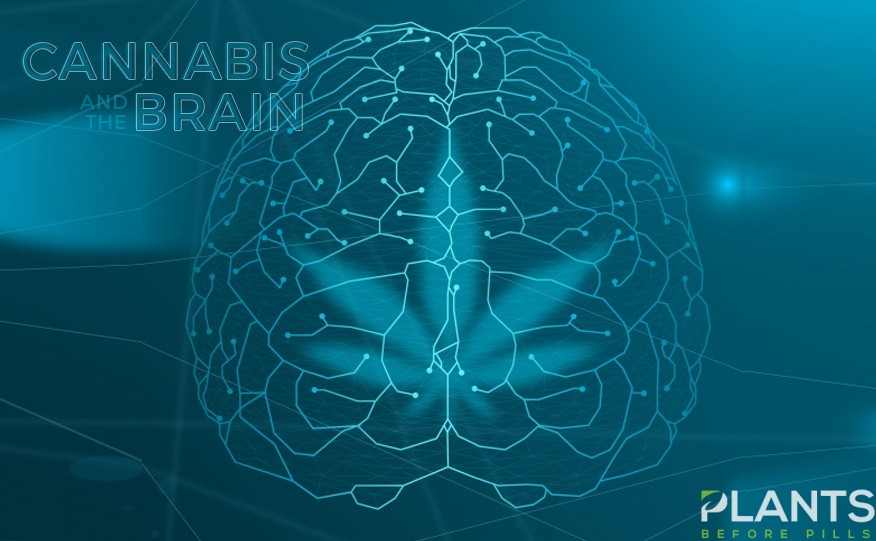 Despite the political and social controversy surrounding cannabis, its medical benefits remain to be part of the public consciousness. From its pain-relieving features to its stress-reducing effect, this green plant has managed to leave a hopeful light in the medical community.
For years, many doctors and scientists have already attested to the incomparable promises the drug suggests, especially to the body's command center. With this, various studies and researches are continuously being conducted to further expand on marijuana's effect on the human brain.
Want to know what these several important discoveries are?
Here, we have compiled all the necessary findings modern science have discovered, and what further possibilities relating to cannabis and the brain may lie directly ahead.
Read on.
Cannabis and the Brain: How Does It Work?
Over the years, many substantial details about the relationship between cannabis and the brain have already been discovered. From identifying the active ingredient of the plant to determining how it specifically interacts with the brain, scientists have managed to arrive at different discoveries that have stunned the world.
After several decades of research, a new system called the endocannabinoid system has been unveiled to the public. From there, the question surrounding the enigmatic plant and the body's command center has become an easier topic to grasp.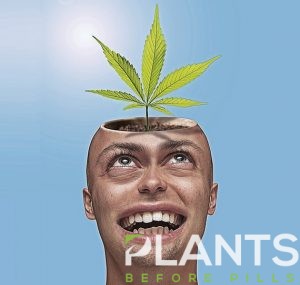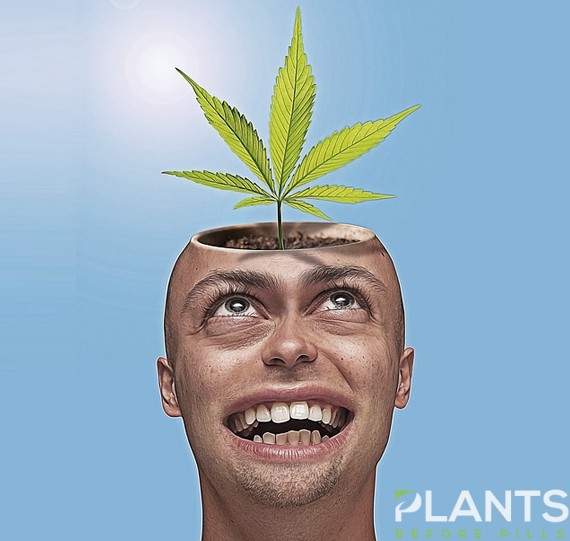 As explained by the National Institute on Drug Abuse, when a person smokes marijuana, the Tetrahydrocannabinol (THC), or the principal psychoactive constituent of cannabis, will pass through the lungs, go into the bloodstream, and reach the brain. Due to THC's similar chemical structure with the brain chemical anandamide, the body recognizes the chemical and allows THC to attach and activate the chemical messengers of the endocannabinoid system called cannabinoid receptors.
Depending on the quantity consumed and the method of consumption, THC is likely to overwhelm the whole EC system. This, in turn, could interfere with the ability of the cannabinoid receptors to limit the amount of dopamine in the brain. This, in turn, throws the entire system off balance and stimulates the brain's reward system, or a group of neural structures responsible for the body's pleasure system. As a result, the brain generates higher dopamine levels, contributing to the feelings of euphoria or "high" associated with cannabis consumption.
From there, various mental and physical functions will be disrupted, and different effects are likely to occur in the body.
Here are a few you should know:
Health Benefits of Cannabis:
Over the decades, many medical breakthroughs have stemmed from a broad range of cannabis-related studies. Here, we present a few of the most promising medical solutions marijuana suggests to patients.
Although there is much more to learn about the effects of the plant to one's mental health, various medical studies already prove marijuana's potential in treating mental health disorders, especially depression, social anxiety, and PTSD.
In a study conducted by scientists at the University at Buffalo's Research Institute on Addictions (RIA), the researchers have discovered how chronic stress may suppress the brain's production of endocannabinoids or the natural chemical compounds responsible for maintaining homeostasis, which includes physical and emotional health. This, in turn, could lead to depression or post-traumatic stress disorder.
"Chronic stress is one of the major causes of depression," explained RIA senior research scientist Samir Haj-Dahmane, Ph.D. "Using compounds derived from cannabis — marijuana — to restore normal endocannabinoid function could potentially help stabilize moods and ease depression."
Moreover, in other preliminary studies, it was discovered that cannabis-based products help regulate emotional functions, such as mood and stress response. This stems from marijuana's active ingredients, such as THC and CBD, which have been reported to reduce anxiety and tension by inducing relaxation.
However, the said discovery only remains true if cannabis is to be consumed in low dosage.
Enhance Cognitive Functions
As opposed to the common notion of how cannabis impairs cognitive functions, various studies revealed that the plant can actually pose a tremendous impact on one's memory. In fact, in a study led by Harvard Medical School Affiliate McLean Hospital's Staci Gruber, Ph.D., preliminary evidence suggests that marijuana consumption may not impair but may actually improve executive functioning in adults.
Due to the plant's anti-inflammatory effects, many substantial pieces of evidence have been collected suggesting the drug's ability to slow down the brain's gradual degenerative process brought by aging.
In a review published in the Surgical Neurology International journal, researchers from the University of Pittsburg Medical Center discovered how recent neurological studies have used phytocannabinoids, or the naturally occurring cannabinoids found in the cannabis plant, in treating malignant brain tumors, Parkinson's disease, Alzheimer's disease, multiple sclerosis, neuropathic pain, and childhood seizure disorders Lennox-Gastaut and Dravet syndromes.
'CBD research in animal models and humans has shown numerous therapeutic properties for brain function and protection, both by its effect on the ECS directly and by influencing endogenous cannabinoids," the researchers explained. "Broadly, CBD has demonstrated anxiolytic, antidepressant, neuroprotective anti-inflammatory, and immunomodulatory benefits. CBD decreases the production of inflammatory cytokines, influences microglial cells to return to a ramified state, preserves cerebral circulation during ischemic events, and reduces vascular changes and neuroinflammation."
To date, researches concerning cannabis and other neurological disorders continue to dominate the medical realm. In fact, in a recent study, researchers have discovered how cannabis present antipsychotic effects on the brain, which suggest possible treatment for schizophrenia and dementia.
As opposed to the common stereotypes associated with marijuana users, various studies reveal that the use of cannabis could lead to increased mental creativity.
In fact, in a study conducted in 2012, researchers have suggested that cannabis' ability to generate psychotomimetic symptoms, which include delusions and/or delirium, could actually lead to an increased level of creativity. According to the researchers, when a person experiences an altered state of mind, he or she is likely to see the world in a different perspective, engage in divergent thinking, and go beyond the limits of normal perception.
Some believe that this sudden spur of creativity could stem from the increased number of dopamine in the brain, which is associated with good cognitive flexibility.
Protect the brain after stroke
In a study conducted from the University of Nottingham, researchers have discovered how marijuana suggests possible neuroprotective treatment for stroke – at least for mice.
During the said research, the authors found how cannabinoids could help shrink the area of the brain affected by stroke, posing the drug's potential to reduce brain damage.
"This meta-analysis of pre-clinical stroke studies provides valuable information on the existing, and importantly, missing data on the use of cannabinoids as a potential treatment for stroke patients," explained lead author Dr Tim England. "The data are guiding the next steps in experimental stroke treatment in order to be able to progress onto initial safety assessments in a clinical trial."
Given CBD's and THC's anti-inflammatory and anti-oxidant effects, the two compounds continue to attract attention from various medical groups and researchers. However, to date, recent medical studies identify CBD as a better long-term protective solution compared to THC.
Control Epileptic seizure
The use of cannabis for treating epilepsy has been studied and debated for years. However, despite the lack of sufficient data, many pieces of research have already established a few substantial pieces of evidence that put marijuana as a possible hope for patients suffering from epileptic seizures.
In fact, in a study conducted in 2003 published the Journal of Pharmacology and Experimental Therapeutics, it was found that marijuana extract and synthetic marijuana have stopped the seizures of epileptic rats for about 10 hours. This has revealed THC's ability to control seizures by binding the brain cells responsible for controlling excitability and regulating relaxation.
In 2018, Epidolex, a drug derived from CBD, became the first FDA-approved cannabis-derived drug for treating two potentially fatal forms of severe childhood epilepsy, Lennox-Gastaut syndrome, and Dravet syndrome
Protect the brain from concussion and trauma
Just like in the case of stroke, some researchers believe that cannabis could help the brain repair itself after a traumatic injury due to its anti-inflammatory and antioxidant properties.
In fact, in a study published in the journal Cerebral Cortex, experiments have been done involving mice to prove marijuana's ability to minimize the bruising of the brain and helped with healing mechanisms after a traumatic injury.
Earlier this year, Dr. Ethan Russo of the International Cannabis and Cannabinoids Institute presented his recent findings of the relationship of cannabis to head injuries. During his talk, he presented that CBD and THC may help prevent glutamate excitotoxicity or the pathological process by which nerve cells are damaged or killed.
He also presented THC and CBD as possible treatment solutions for chronic traumatic encephalopathy (CTE) symptoms experienced by football players and other athletes.
Conclusion:
For years, cannabis has stood as one of the stars in medical science. Although there is much more to discover about its effect on the body's central command, these recent discoveries have opened up a space for patients and medical professionals to find the light amid the seemingly impossible quest for treatments.
Which among these medical findings surprised you the most?