What You Need to Know About Cannabis Vodka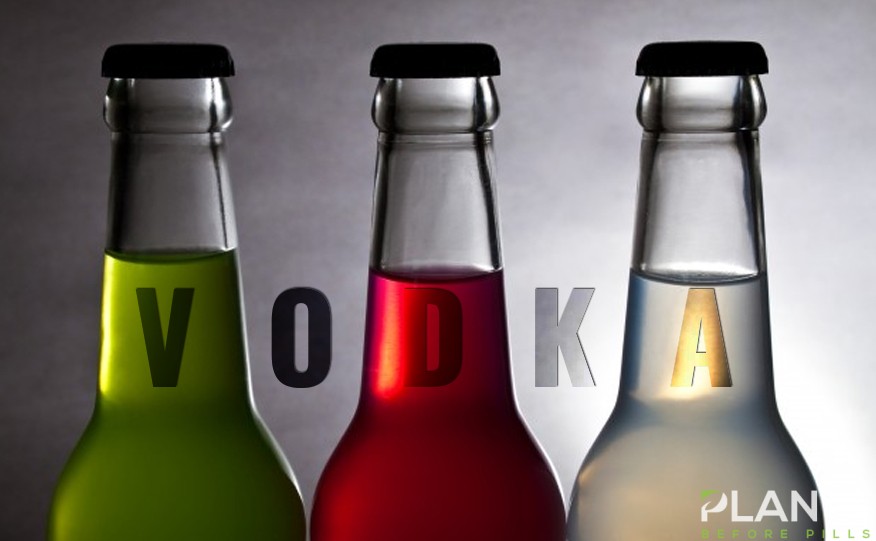 With the continually rising popularity of cannabis, more and more infused products are emerging in the market. You can find marijuana-infused chocolates, gummies, sodas and even beers.
Of course, hard liquor will not be left behind when it comes to getting with the current trends. The development of cannabis vodka is getting the attention of enthusiasts and curious individuals alike. If you are one of these people, here's what you should know about this unique blend.
Is Cannabis Vodka Safe?
Perhaps the most pressing question before consuming cannabis vodka is whether it is safe to take. One important thing to note is that the plant contains a variety of chemical compounds, with cannabidiol (CBD) and tetrahydrocannabinol (THC) taking the lead. When isolated, these two cannabinoids have different effects.
So, when discussing whether is it safe to mix cannabis with alcohol, it is necessary to determine whether you are going to mix both CBD and THC, or only one cannabinoid with alcohol.
According to experts, mixing THC's euphoric and psychoactive effects with the stimulating and sedating effects of alcohol can be dangerous. This can lead to impaired judgment, motor skills and cognitive functions, which can result in accidents and even death.
On the other hand, CBD stimulates cognition, brings a relaxed feeling and improves your mood. When mixed with alcohol in moderate amounts, drinkers can reduce the negative effects of the beverage because of the medicinal effects of the cannabinoid.
Many Brands Contain Minimal THC
If you are interested in trying out cannabis vodka, you will be glad to know that you can buy a bottle of the Russian drink that is already infused with marijuana. One of your options is Humboldt's Finest. Developed by Humboldt Distillery, this beverage contains only 0.3% THC which is not enough to give the psychoactive effect of the cannabinoid. According to the distillery's owner, the drink has the notable herbal taste of the plant.
You can also consider trying out Weedka, which is crafted using natural marijuana terpenes. This gives the drink the natural flavor and aroma of the plant without any of the effects it gives. It does not have any trace of THC, making it easily accessible. When you choose Weedka, you are drinking cannabis oil (without THC, of course) extremely diluted with vodka, giving you an authentic experience.
You Can Make Your Own Cannabis Vodka with CBD Oil
Cannabis Vodka can be expensive, especially as these are special blends. If you are looking for a more budget-friendly alternative, you might want to try to make one using CBD hemp oil. You just need to place a few drops of the oil into a serving of your favorite vodka or vodka-based drink.
Keep in mind that the compound affects individuals differently, so make sure to take it easy. You can start with fewer drops and increase the dosage as you get familiar with the CBD cocktails. This is a great match for CBD edibles such as cookies, brownies and even full-blown dishes!
For adventurous individuals, it is possible to make your own infused drink using buds or leaves. Just make sure to get a strain that has extremely low levels of THC. You only need a double boiler, vodka, cannabis and a thermometer. Simply heat the vodka at the lowest setting, no more than 60C as alcohol can evaporate in high heat. Then place the buds and heat for 2 to 3 hours.
While satisfying your adventurous spirit is a great motivation to try cannabis vodka, safe and responsible consumption is always the best way to go. So, make sure to try this drink and enjoy the unique experience it has to offer while watching out for your health.
CBD Oil Recipes that are Perfect for Valentine's Day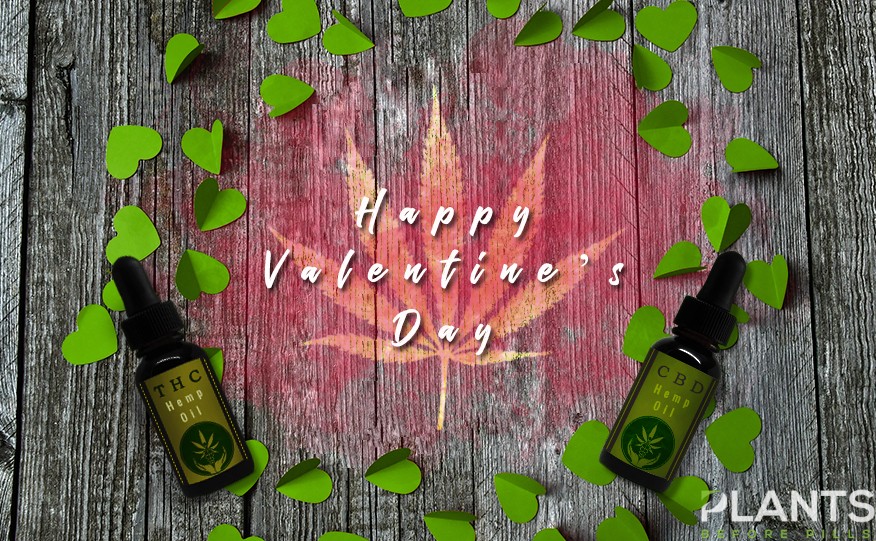 Every couple knows how stressful Valentine's Day can be for getting restaurant reservations. If you're lucky to get in, chances are service will be slower than usual because they pack the places. It's the absolute worst day to come out with thousands of couples hoping to get a decent meal. Why get through this when you can make a delicious meal at home? With the secret ingredient, CBD oil, your night will be more relaxing and romantic
We can mix CBD oil in almost any food, from salty, and savory to sweet because it can blend well to the taste of other ingredients. In turn, you cannot tell the difference, but you can absorb and benefit from the goodness of CBD.
Here are five CBD oil recipes that are perfect for Valentine's Day:
Canna Potato Stuffed with Bacon
For the appetizer, you can serve this sumptuous meal packed with cheese, bacon, and your choice of protein. It's easy to make, so nothing can go wrong as long as you use fresh ingredients. 
Here's what you'll be needing:
2 large potatoes, baked
2 drops of CBD oil
2 strips of bacon
1/2 cup cheddar cheese
Salt and pepper to taste
1 bunch of scallions
Directions:
1. Cut the potatoes in half horizontally. Make sure to wash first to remove dirt and particles.
2. Gently scoop out the filling with a spoon and mash with the CBD oil.
3. Cook the bacon to crisp and drain on a paper towel.
4. In the same skillet, add the scallions and cook for 2 to 3 minutes until tender.
5. Top the potato with the bacon and scallions then sprinkle with a generous amount of cheddar cheese.
6. Bake until cheese is melted and serve with sour crème dip. 
Note: Purchase your CBD oil from a registered dispensary to get proper dosing. The budtender can fill you in with the information you need regarding the oils. 
Canna Mushroom Soup
Soups are an integral part of a 5-course meal as it activates the digestive tract and helps people cut high-calorie food. It's nourishing, warm and appetizing, so it's perfect for a date night. If you're not confident about your culinary skills, you can always perform a taste test before Valentine's day to practice your skills and correct little mistakes.
Ingredients:
30g Shitake mushrooms
2 cups vegetable broth
½ cup onion, chopped
1 clove garlic, minced
1 drop of CBD oil
Salt and pepper to taste
½ tablespoon of flour (optional)
2 cups heavy cream
Directions:
1. Sauté garlic, onion in a pan and add CBD oil. Make sure heat is low.
2. Add mushrooms and cook until tender.
3. Add the vegetable broth and mix carefully. Gradually add the heavy cream then bring to a boil.
4. To thicken the soup, you can add the ½ tablespoons of flour.
5. Sprinkle with salt and pepper. Add more if needed.
6. Serve warm.  
Pueblo Green Chicken Chili with CBD
The main star of the meal is this spicy yet incredibly flavorful chicken that's easy to make. If you want to make it more special, you can replace the chicken with turkey or sausage. But in this recipe, we will be using chicken.
Here are the ingredients:
Half chicken
4 cups Kale
5oz chopped green chili
1 clove garlic
1 cup diced onion
1 tablespoon Cayenne pepper
Salt and pepper to taste
3 cups chicken stock
1 drop of CBD oil
Directions:
1. Sauté garlic and onion for added aroma and flavor. Set aside.
2. In a large stockpot, add all the ingredients.
3. Marinate the chicken with the mixture. Make sure you completely cover the chicken.
4. Roast or bake chicken for about 25 to 30 minutes.
5. Let cool then serve warm.
Tomato Basil Pasta
The best partner for the roast chicken is pasta. This recipe will complement the taste and flavor of the chili chicken. It only requires basic ingredients to make. 
Here are the things you will need:
3 cherry tomatoes
1 clove of garlic
½ teaspoon chili flakes
Basil
Parsley
Dill
3 cups of water
2 sweet shallots, sliced thinly
1 drop of CBD oil
Pasta
Directions:
1. In a small bowl, pour the 3 cups of water then add salt, pepper, dill, and paste. Let cook until pasta is tender and ready. Set aside.
2. Chop onion, basil, garlic, and chopped cherry tomatoes.
3. Add a drop of CBD oil and the shallots.
4. Mix pasta with the mixture and add salt or pepper to taste.
5. Serve warm. 
CBD Infused Chocolate Mousse
End the meal with the sweetness of the chocolate mousse with a hint of CBD oil. The pungent aroma and taste will complement the chocolate which will make you drool with its sweetness.
Ingredients:
Dark chocolate or any chocolate bar of your choice
1 drop of CBD oil
1 tablespoon of coffee (any kind)
½ cup of sugar
1 tablespoon of vanilla extract
5 large eggs, separate white from the yolk
1 and ½ cups heavy cream
Chocolate shavings for garnish
Directions:
1. In a double boiler, add chocolate, CBD oil, sugar, coffee, and vanilla extract. Melt slowly until smooth. Remove from the heat and set aside. 
2. In a separate bowl, add egg whites and mix.
3. In another bowl, whisk the cream until it has the consistency of whipped cream.
4. Using a spatula, mix the yolks into the chocolate mixture. Do this slowly.
5. Gently add the egg whites into the mixture.
6. Now add the whipped cream until no streaks in the mousse. Set aside an ample amount of whipped cream for garnish.
7. Pour the chocolate mixture in a large glass bowl, cover with plastic wrap and chill for 4 hours before serving. 
8. Add chocolate shavings and whipped cream. 
Try these recipes this coming Valentine's Day to make the celebration even better at home. No need to go and be stressed out over traffic jams on the road. Stay at your place, relax and indulge in these meals packed with healthy ingredients like CBD oil.
How to make a CBD latte: Wild & the Moon's secret recipe [VIDEO]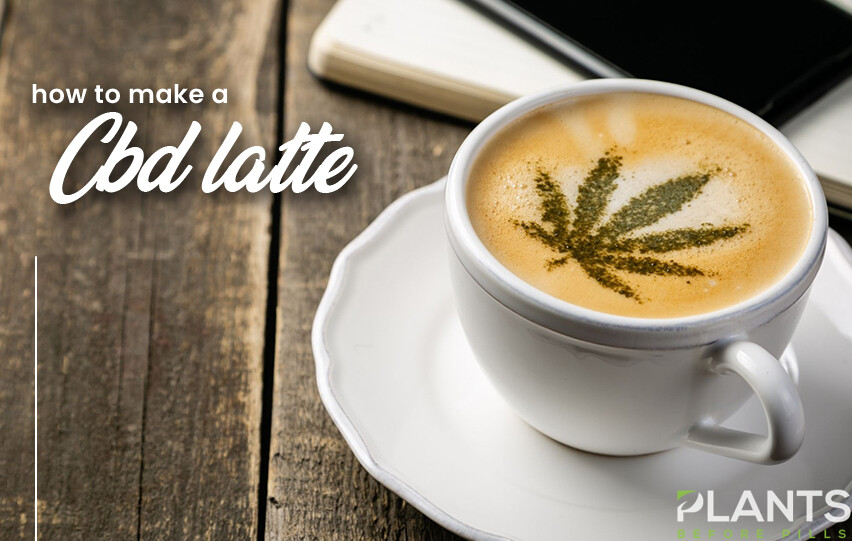 The vegan food joint known and loved by Parisians, Wild & the Moon has opened up its secret recipe book for Vogue Paris to show us how to make their CBD latte 'Hollyweed' made with vegan milk. Follow this recipe step by step and enjoy the relaxing properties of this yummy food trend.
PH Search Avatar image CBD Recipe: Sparkling Rose Elixir Mocktail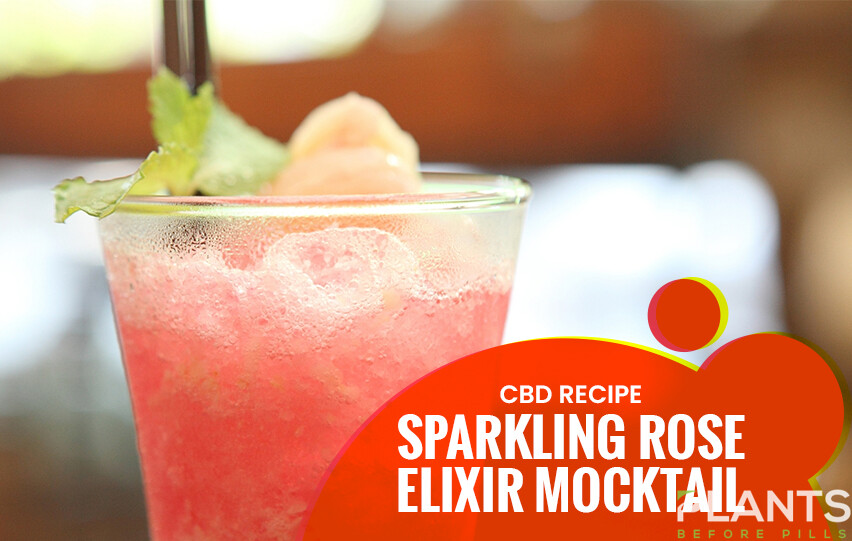 This nice, refreshing mocktail is the perfect drink after a long and stressful day. Being infused with CBD, it'll certainly help in soothing your frayed nerves, Watch this video to find out how to make this healthy and fun drink!