Why Consume CBD for Backpain Caused by the Pandemic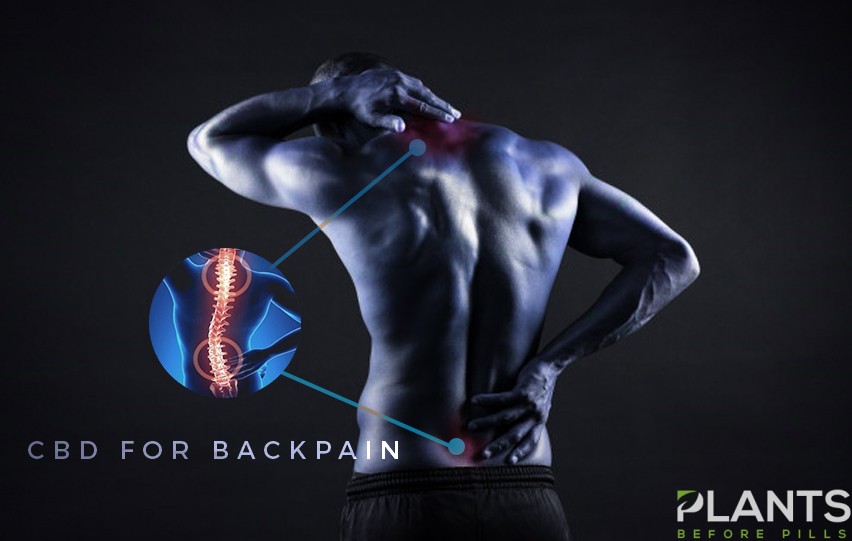 All the usual stresses combined with the anxieties brought by these public health issues can manifest in physical aches, particularly on your back. After all, we are all carrying a burden during these trying times. So, you might want to consume CBD to treat your back pain. Wondering what this cannabinoid can do for your aches and pains? Keep reading.
How CBD Products Help Reduce Pandemic-Induced Backpain
Addressing Stress
As mentioned, stress can cause back pain particularly because of its psychological and emotional effects, especially when not addressed. This unaddressed issue combined with more stress can lead to more aches, creating a cycle. Continuing this cycle is dangerous as the manifold causes can lead to other reactions such as opting to skip social activities due to pains, isolation, and depression.
CBD can help you address the root of the problem, which is stress. This compound works with the body's endocannabinoid system, which is one of the facilities in our body that helps maintain balance or homeostasis. This very function helps address stress, we are basically have a lack of balance when we are stressed. We tend to have a faster heart rate, heightened awareness and tight blood vessels when we are stressed.
By consuming CBD, you are taking something to stimulate your endocannabinoid system, especially as we already have our very own cannabinoid called, well, endocannabinoids. This is why CBD can lower stress levels.
Minimizing Pain
If you are in pain, you want to take the right steps to relieve it, especially as it can affect your quality of life. CBD is a great candidate for pain relief precisely because it works with the endocannabinoid system. Keep in mind that this system has receptors in other systems such as the nervous, immune and digestive systems. These receptors absorb and process cannabinoids such as CBD.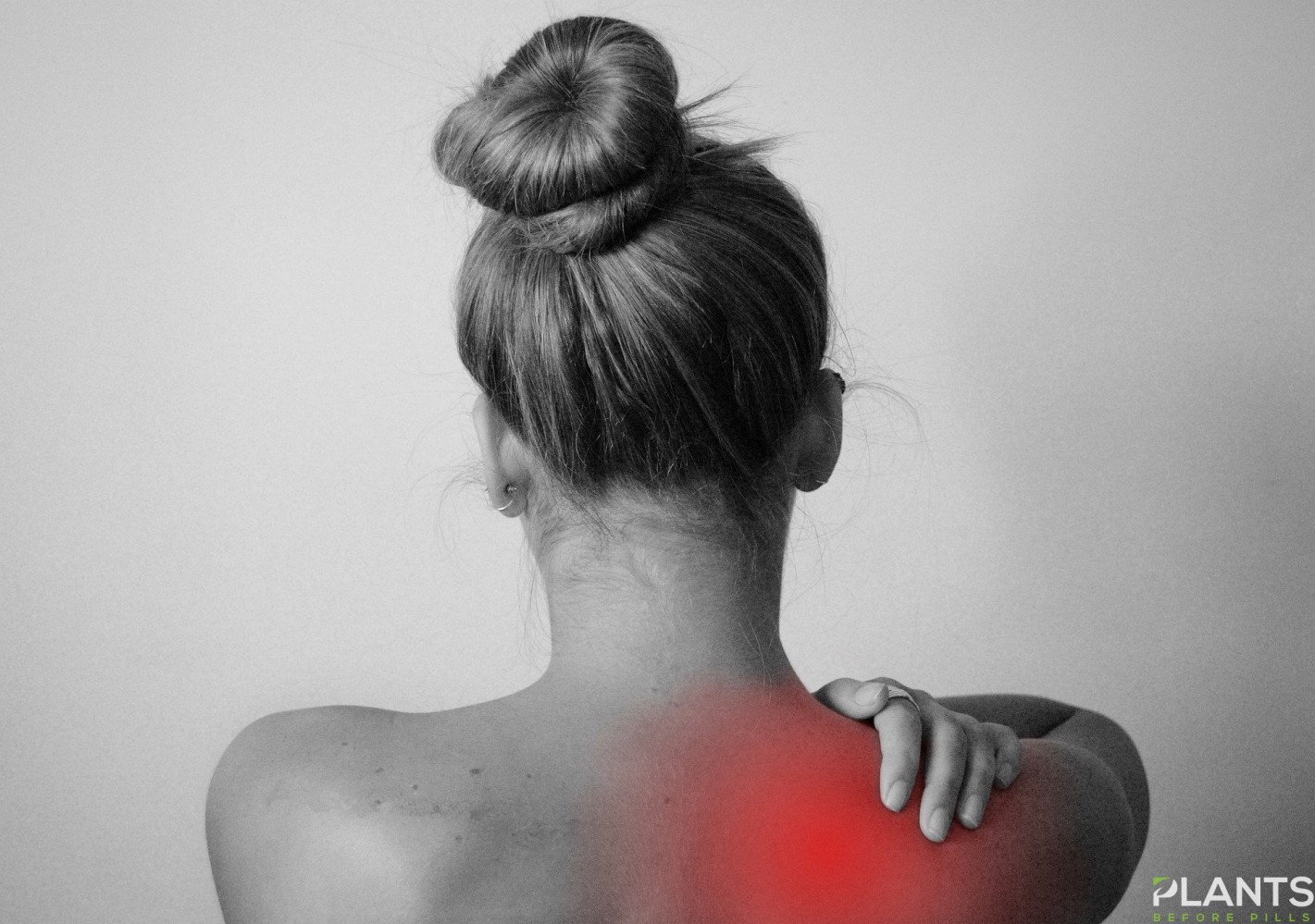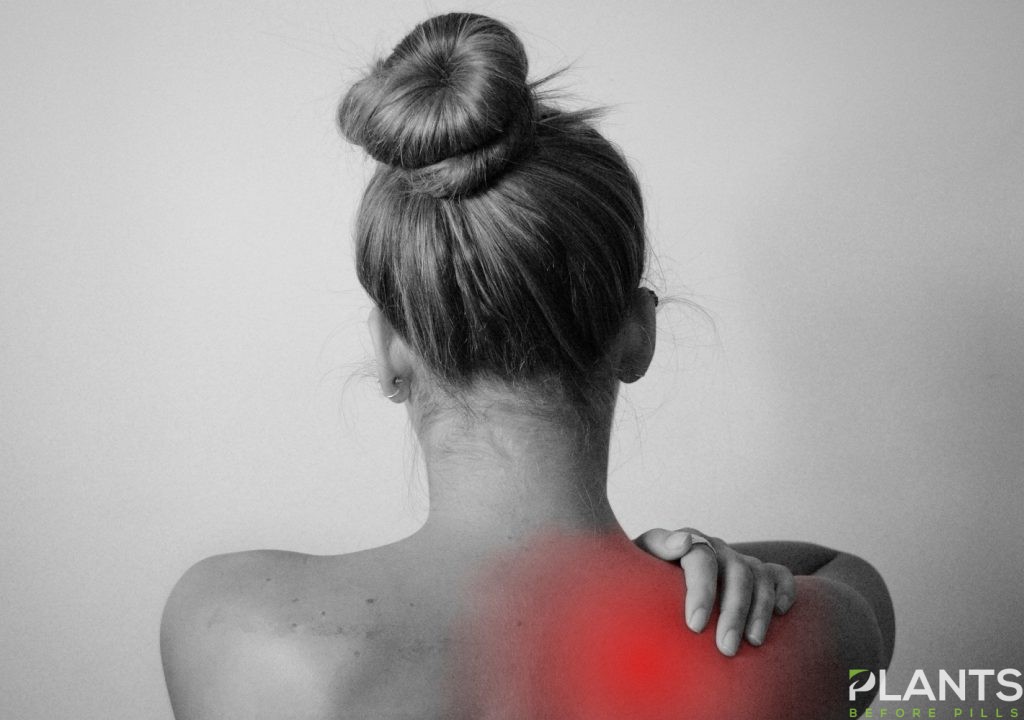 Now, let us consider the location of these receptors. When it comes to pain relief, the receptors in the immune system are important as one of the functions of this particular facility deals with pain and pleasure. Because of this, you can minimize your back pain when you consume cannabidiol.
Helps You Stay Alert
Aside from stress-induced back pain, you might also get pains on your back because of one simple thing: bad posture. Those who are working from home probably miss the comfort of their ergonomic office chair with memory foam, as well as neck and back support. This minimizes the burden on your back even if you sit for hours on end.
Unless you buy your own ergonomic chair, you are probably using what's available, which can be bad for your posture. The best way to deal with back pain induced by this is to make the conscious effort to sit up straight.
To make sure that your mind and body can keep up with this goal, you might want to take CBD. This substance stimulates the brain to keep you alert and energized, thus, helping you resist the temptation to slouch. Of course, taking a break from sitting will definitely help. Walking around your home a few times or doing stretches can help a lot.
Back pain can tremendously affect your quality of life, especially when combined with stresses and anxieties caused by this pandemic. Consuming CBD products will definitely help you feel better.
Ache No More: How to Use CBD Oil for Pain Relief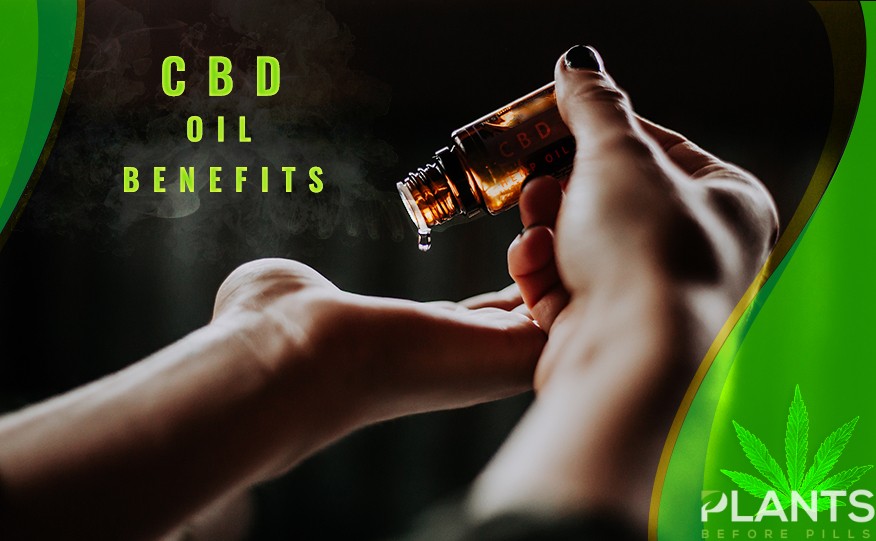 Chronic pain sufferers have a new medication to consume — CBD oil.
In a study published in Health Affairs, chronic pain topped the list of the common reasons people give when they enroll in medical marijuana programs and start using CBD. Even though the survey did not find out whether CBD really provides relief, it proved what many researchers have been saying for years — the plant is a potent medication for different types of pain such as arthritis and joint pain.
CBD Products as Medicine
The cannabis plant family, which includes hemp, produce two compounds that benefit health: cannabidiol (CBD) and tetrahydrocannabinol (THC). Both these compounds work by communicating with the endocannabinoid system, a group of receptors in the body responsible for regulating various physiological processes such as digestion, feeling, pain, and sleep.
While researchers found that both are potent in providing pain relief, more doctors prescribe pure CBD oil to their patients because of minimal harmful effects. Unlike THC, CBD has no psychoactive effect — meaning it does not affect one's mental state. Hence, doctors and other healthcare practitioners prescribe it to most of their patients because of its host of healing and anti-inflammatory properties without the fear of nasty side effects.
Aside from relieving pain, other CBD oil benefits include relief for anxiety and depression, epilepsy, Alzheimer's disease, glaucoma, and even cancer.
CBD Hemp Oil for Pain
Cannabidiol comes from either marijuana or hemp. Most of what you buy from dispensaries came from hemp. With the passing of the 2018 Farm Bill that legalizes the use of products derived from the plant, health experts believe the cannabidiol industry will boom further especially for patients.
CBD hemp oil relieves the pain from:
Arthritis
Cancer
Crohn's disease
Fibromyalgia
Headaches
Irritable bowel syndrome
Migraines
Multiple sclerosis
Muscle cramps
Neuropathy
Osteoarthritis
Rheumatism
Temporomandibular disorder (often referred to as TMJ)
Many patients with these conditions take prescription medicine for immediate relief. But since the rise of cannabidiol products in the market, many patients have shifted to a more natural and safer treatment for their sufferings.
How to Consume Cannabidiol
There are many ways to consume cannabidiol. You can apply ointments, balms, or lotions directly to the affected area. You can also try cannabidiol tinctures, edibles, vapes, and capsules. With tinctures, you can drop the substance under your tongue or place it in your food. You can also eat edibles like chocolate bars, gummies, tea, and coffee. Vapers can also buy CBD vape oil. Some patients supplement cannabidiol capsules along with their multivitamins.
In most cases, putting on cannabidiol on the localized areas of pain can provide more consistent levels of the substance with less minimal body processes. The body still needs to undergo a lengthy process if they consume the cannabis-derived compound through the mouth or lungs. But for chronic pain emanating inside the body, the Mayo Clinic recommends 2.5mg to 20mg of cannabidiol oil consumed orally every day.
Where to Buy CBD Oil
You can buy the best CBD oil in reputable dispensaries or online stores. One online retailer that sells various CBD products for inflammation and arthritis is Simple Garden CBD.
There are many kinds of cannabis/cbd oil, each with a unique mixture. Some brands contain THC, which can affect your mood if you consume beyond the recommended dosage. Hence, to ensure you are getting the right dosage, you may need to consult with your doctor or a cannabis expert but before buying. You should also ask for guidance from budtenders or store attendants especially if you purchase CBD or cannabis products for the first time.
Cannabidiol is a natural painkiller with minimal side effects, unlike prescription drugs. Consult your doctor now to find out which product works best for your condition.
How To Use CBD For Alcohol Withdrawal [VIDEO]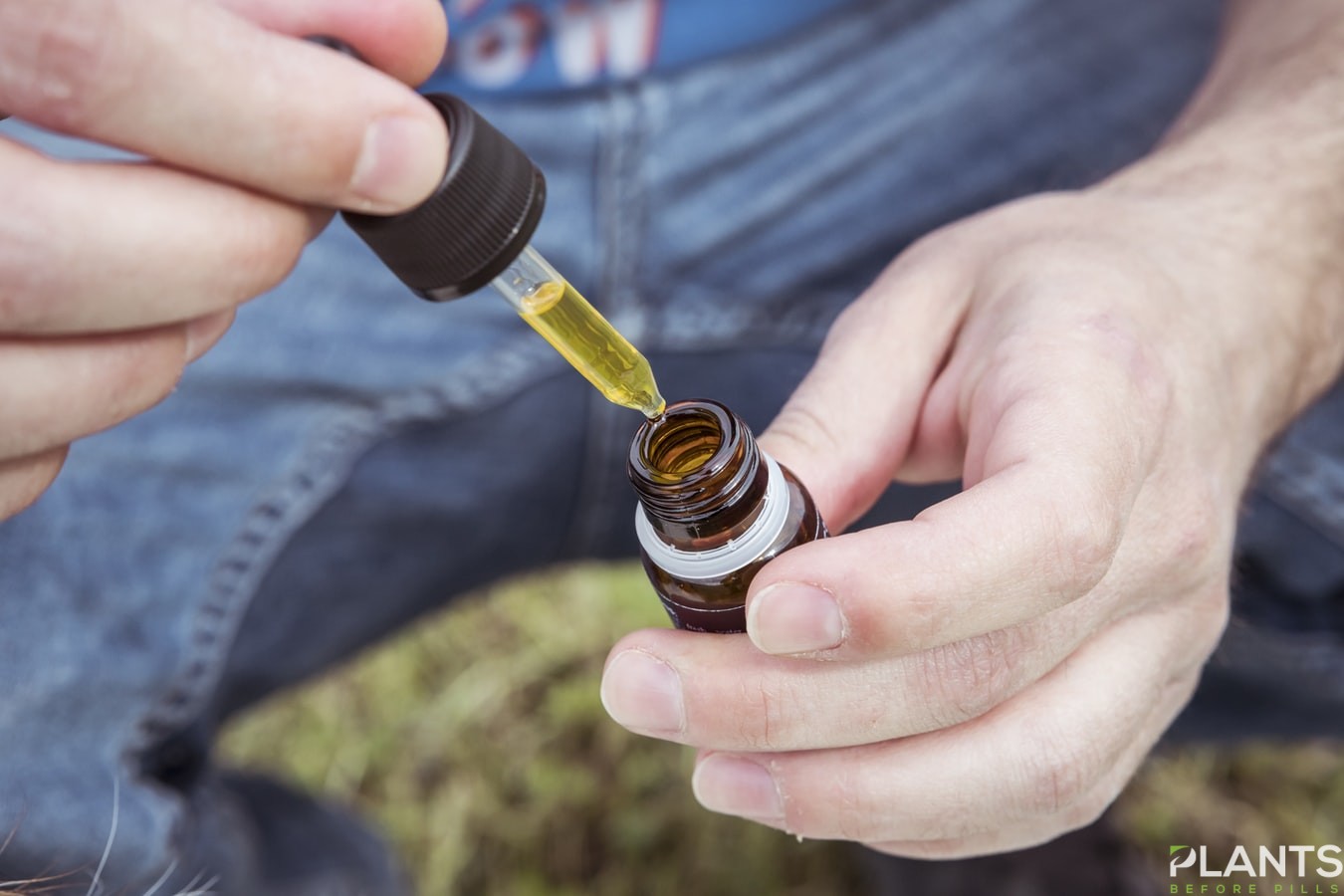 When it comes to battling Alcohol addiction, CBD may have an important role to play. CBD is useful in reducing the anxiety, insomnia, and restlessness that one experiences when undergoing post-acute withdrawal. It helps balance irregular functioning of neurotransmitters and hormones in the body.
CBD Oil for Colds and Flu – Is it Effective?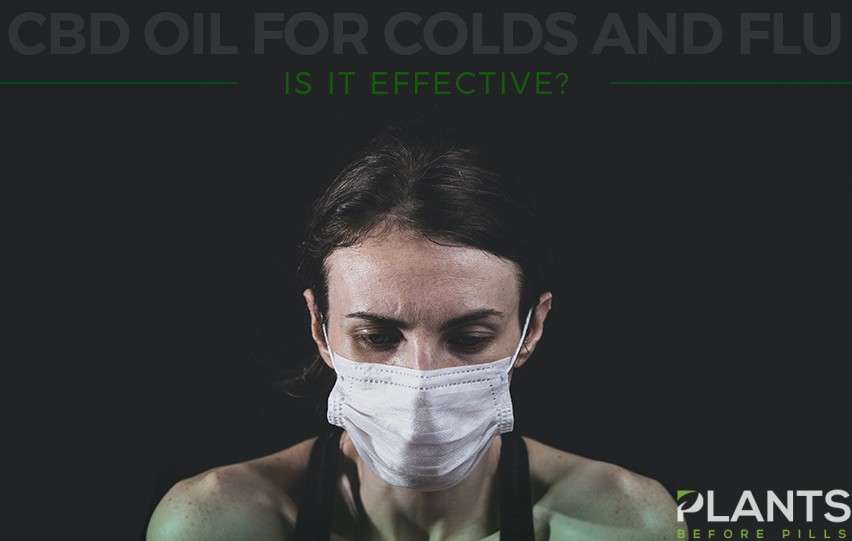 Coughs and flu can blindside you at any given moment. From having a sore throat, stuffy nose, cough, and even migraines, flu can amp all of these up by giving you fever, body malaise, and fatigue. This can even leave you feeling as if a train has gone through you and back.
With the virus pandemic in full swing and the changing of seasons just around the corner, the weather and the stress can be wreaking havoc on just about everyone's bodies. This leaves our immune system compromised. While most people opt for the traditional and readily available flu vaccine, many have been exploring their options and going off the beaten path by trying CBD products like Kentucky CBD Oil and other similar natural remedies.
Although taking medication and a flu shot can drastically reduce your symptoms, letting your symptoms take its course with the help of more natural aids or treatments can do wonders for your body. With CBD products available in a variety of forms, these types of remedies can readily boost your immune system and help keep you from contracting viruses that cause these.
Colds and Flu – What are These?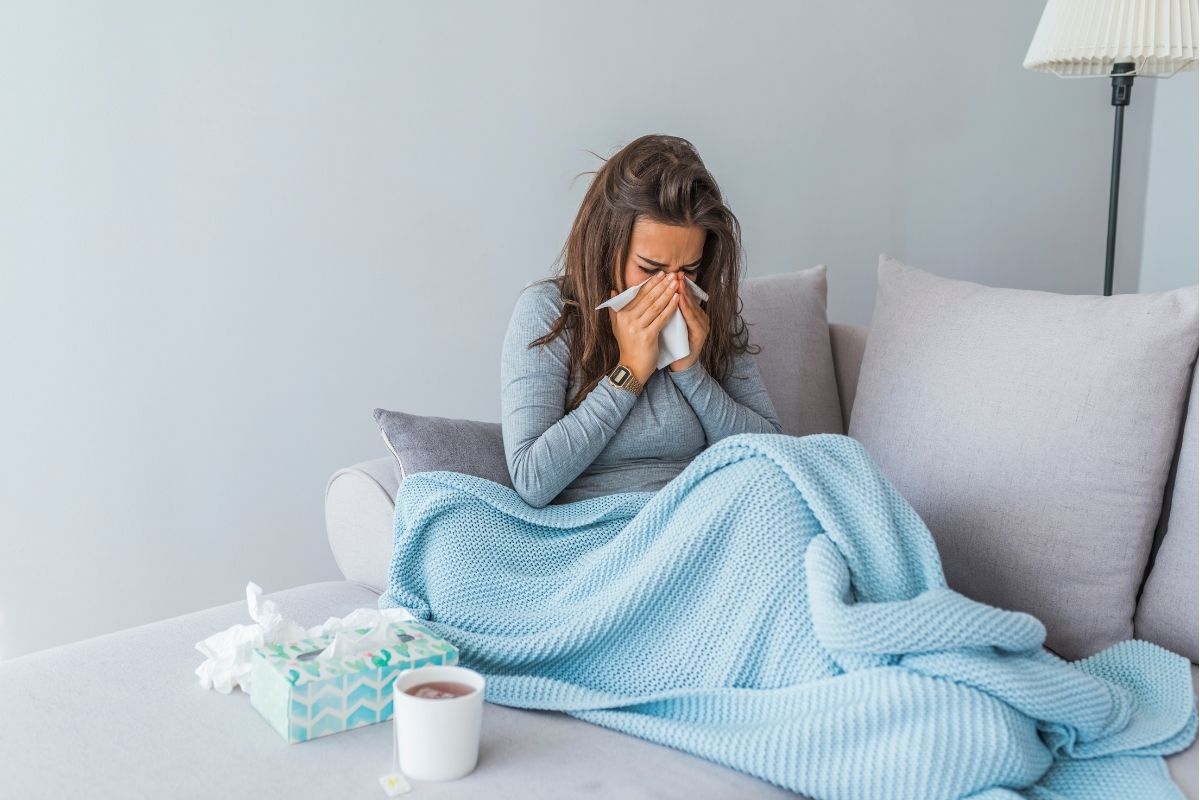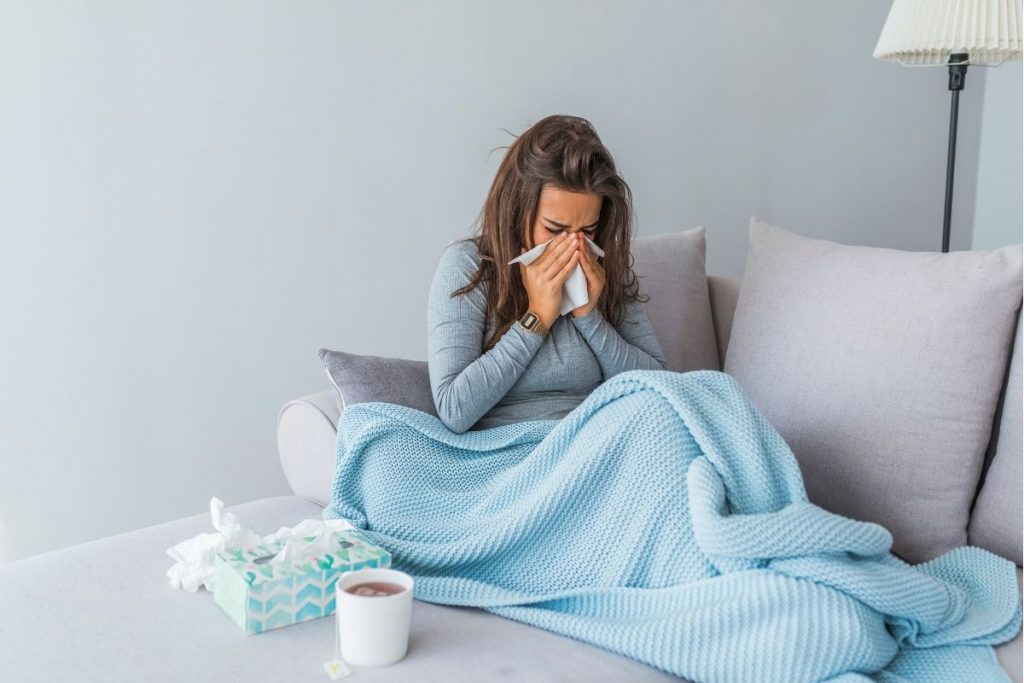 Colds are caused by viruses, such as rhinovirus, and these are characterized mainly by sore throat, cough, runny nose, and congestion. On the other hand, influenza or the flu, is caused by the flu virus. These are commonly accompanied by coughing fits, headaches, migraines, and even fever and fatigue. Many individuals die from this year after year, especially during epidemics.
Influenza and other deadly viruses are highly contagious as they can be spread via tiny droplets of mucus by sneezing or coughing. Both common colds and the flu are prevalent during wintertime.
Causes of Colds and Flu
There are varying reasons why we catch these types of illnesses. Most of the time, these are respiratory infections that affect our immune systems. Other times, these can stem from being confined with individuals who have these viruses in their bodies. Individuals who are sick with colds and types of flu can easily spread their germs on various non-porous surfaces or via droplets in the air.
Apart from the aforementioned causes, lack of sleep, stress, and anxiety, can also factor in the deterioration of your immune system. During rest or sleep, the immune system is said to release cytokines which help fight inflammation or infections. However, sleep deprivation, as well as stress and other similar factors, decrease the production of these cytokines.
Effectiveness of CBD Oil for Colds and Flu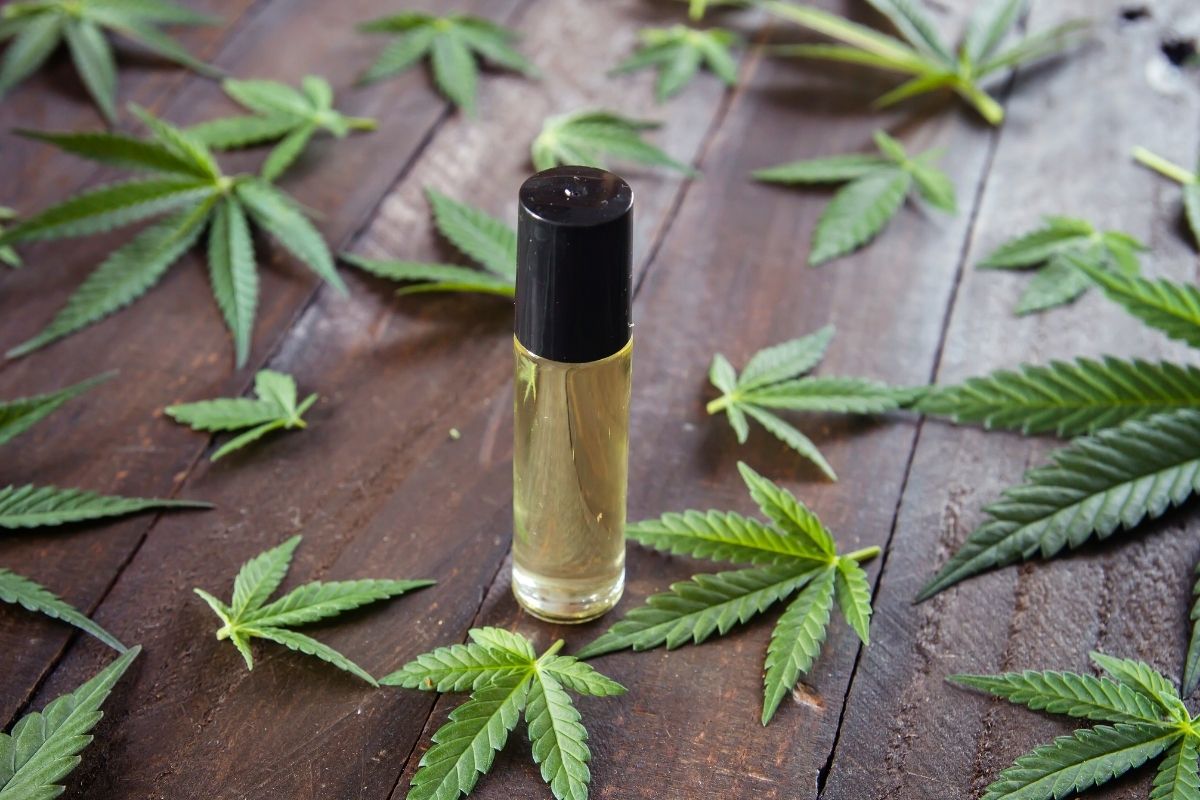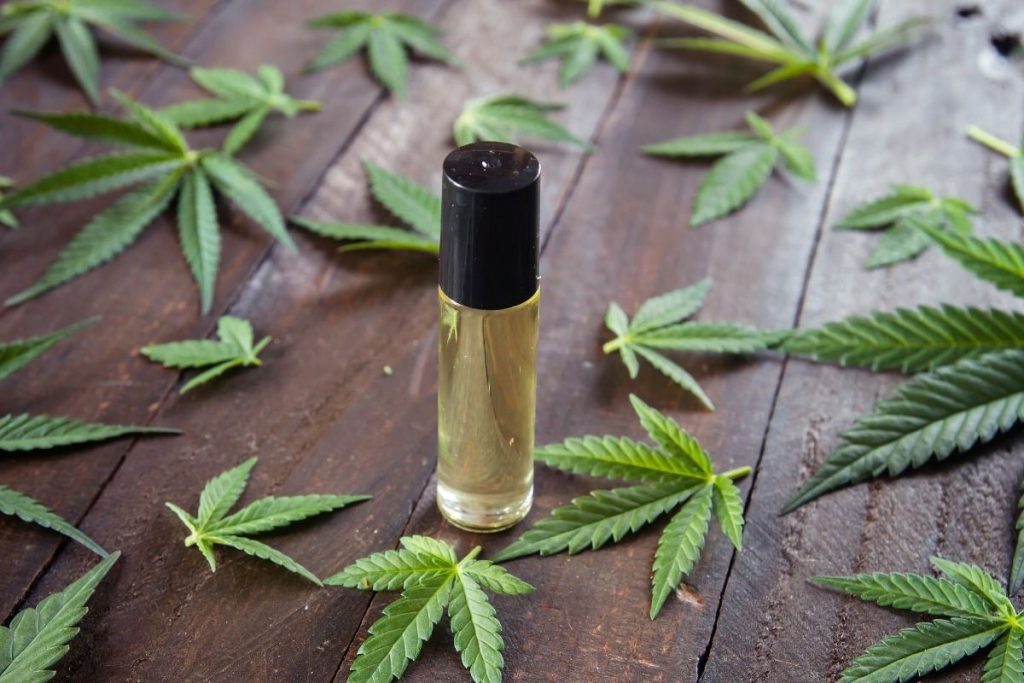 Cannabidiol and even tetrahydrocannabinol (THC) may help ease symptoms of colds and the flu. The former is imbued with anti-inflammatory and antibacterial properties which can help reduce or prevent infections from further developing.
At the same time, taking CBD oil can also help reduce bodily pain and inflammation, allowing individuals suffering from these conditions to heal and rest from their illness. Moreover, CBD products are also effective in reducing migraines, body malaise, headaches and more, by suppressing the receptors within the body thanks to the cannabinoids working together with the body's endocannabinoid system.
While cannabidiol products may not necessarily be able to directly cure a common cold or take away the flu, it can help provide individuals with relief. In the same way, it can also help drastically reduce the symptoms of individuals who take this.
The Bottom Line
Cannabidiol is one of the most medicinal chemical compounds found in the cannabis plant. With the benefits it offers for addressing cough and flu symptoms, you can rely on this cannabinoid for relief. So, make sure to stock up on CBD products so that you will be ready when you need it.