Get to Know: Women Building Their Empires with Cannabis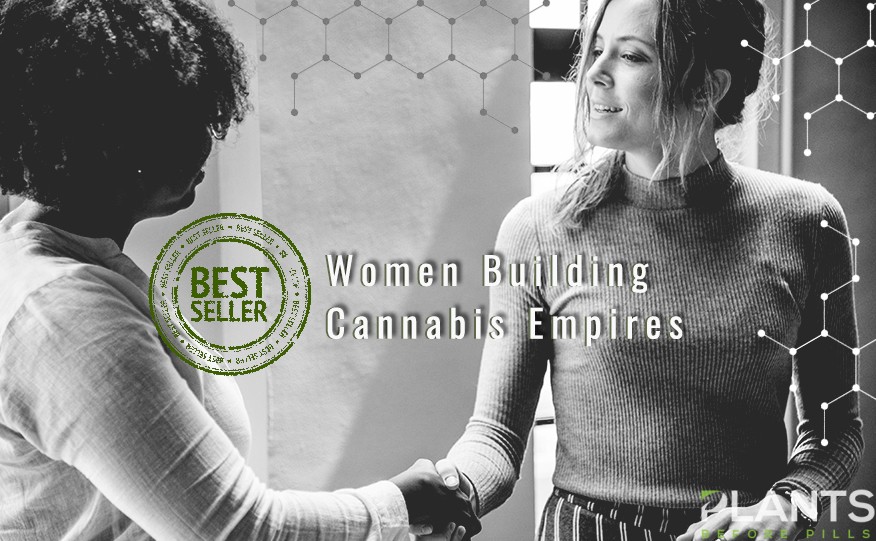 In history, women don't enjoy the same privileges as compared to men who were entitled to a myriad of opportunities. Up to this day, gender inequality still exists in some parts of the world, but women are starting to recognize their rights and stand up for each other and change the perception of society.
In light with this, women around the world are now making a name for themselves in different fields and industries. More importantly, some women are engaging in the cannabis industry, a multi-billion-dollar business that will soon change the world. These women are already successful in their respective careers, inspiring others to find their passion, go for their dreams and not be afraid of challenges.
Since marijuana's legalization in some parts of the globe including Canada and selected states in the US, people have access to alternative medicine. Cannabis is known and proven to be great for alleviating pain and inflammation, so people suffering from arthritis, muscle soreness and body pain can benefit from this wonder plant.
Get to know the women who are building their empire with cannabis:
Maya Elisabeth
(CEO, and Founder of Whoopi and Maya)
Ever since college, Maya Elisabeth had a 'very deep love' for cannabis medicine. After graduating from the university, she started working at a local dispensary where she had the opportunity to get to know more about this plant and how patients are benefiting from it. From there, she started to study and create her own medicine and eventually founded her company, Whoopy and Maya.
The type of business she's engaged in is mainly for medicinal purpose. The products range from cannabis oils, body balm, bath soak, edibles, and tincture. These products offer relaxation and aid to women experiencing severe pain brought on by menstrual cycle and PMS. The body rub and balm are also good for the skin and promote ease to mind and body.
Since Whoopi and Maya's release last 2016 in California, the brand already received good reviews from customers in California and is now licensed to distribute products to Colorado. CEO and Founder Maya Elisabeth also won eight High Times Cannabis Cup awards since 2008.
Sara Batterby,
(CEO marijuana networking organization Women Grow and Hifi Farm)
Women Grow is founded in 2014, which has the goal of educating leaders on the potentials of cannabis. Sara Batterby helps shape this organization and encourages more women to rise and start cannabis businesses in different US states. Members of Women Grow get access to monthly and annual leadership events that help them expand their cannabis business and develop newer techniques.
Sara Batterby also founded Hifi Farm, which is a sustainable marijuana plantation in Oregon. According to Esquire, it is one of the 'coolest cannabis farms in Oregon.' Moreover, she recently founded her very own company, which is Batterby Group, which aims to support start-up investing and distributing capital. In this platform, she's able to help passionate, driven and strong leaders who need support in their business.
Sara continues to thrive in these platforms, promoting empowerment to women who are already dominating the cannabis industry.
..some women are engaging in the cannabis industry, a multi-billion-dollar business that will soon change the world.
Jewel Zimmer
(Founder of Juna)
Before becoming an entrepreneur, Jewel was once a pastry chef, working at renowned restaurants in San Francisco and Washington, D.C. Her background to THC and CBD inspired her to discover more about marijuana and its healing properties. Being a chef too has helped her to know the importance of good ingredients to develop a good end product. One good thing about California, she has access to the best sun-grown cannabis flowers which are truly important in making cannabis products.
Currently, with Juna products, Jewel emphasized that she extracted all the botanical actives from the plant and created formulas that work for body pain and even for beauty. Microdose formulas in the form of a tincture and drops are good mood enhancers and designed to boost creativity.
The line currently enjoys international following and receives multiple good reviews from customers in San Francisco.
Jamie Perino
(Founder of Denver-based dispensary Euflora)
Before starting her own dispensary, Jamie had a realization that most dispensaries offer poor customer service which makes her uncomfortable. She emphasized that budtenders aren't patient with her, and you must wait a long time before you get your supply. This has made her eager and determined to create something that will not just offer premium cannabis but also quality service.
She wanted clean lines, more interaction between a customer and the budtender and of course, empower women. Because she sees a great potential to this industry, Jamie wanted to revolutionize how people get their supplies and go home feeling comfortable and satisfied.
Currently, Euflora has a total of six dispensaries serving Aurora, Denver, and Longmont. It carries top-quality strains, flowers, edibles, CBD products, concentrates, topicals, and vaporizers. Its success has now reached international news and continuously enjoys high sales each month.
Olivia Mannix
 (co-founder of Cannabrand)
Starting out as a marketing officer, Olivia thought it would take her years just to 'get a pay raise and a title change.' So, in 2014, she and her partner started a marketing agency that's mainly for cannabis. It is now the world's first marketing agency of its kind and has been making headlines since.
They are providing full-service marketing services to cannabis businesses to boost their sales, get better digital presence and improve their overall branding. Moreover, they help create campaigns that work for people who are still unaware of the potentials of cannabis.
Right now, Cannabrand is a distinguished marketing agency with clients all over the United States.
Role of Women in Multi-Billion Dollar Cannabis Industries
The legalization of marijuana has brought development to the cannabis industry as more have access to medical and recreational use. Women, specifically, have seen lots of potential to marijuana in curing symptoms related to PMS, menstruation and even menopause. Those who suffer extreme symptoms can simply rub, consume or smoke cannabis to numb the pain so they are in a better mood.
Although it's still a fact that more men are into the cannabis industry than women, the number is gradually decreasing as more women are engaging in marijuana-related businesses. In fact, according to Marijuana Business Daily, the percentage of women who held executive positions in the cannabis industry for 2015 is at 36%. This is a good number and is expected to rise through the years. Lots of opportunities await females as long as they're committed and continue to support the cannabis industry.
Women are also seen to create a softer side on the marijuana industry, with more dispensaries providing care and education to its customers. Take the Euflora for example, the founder Jaime Perino is pushing for top-quality service aside from merely providing people with the supplies that they need. Older people with complications can benefit from this change, as long lines can be reduced, and they can learn more products that can help deal with arthritis, muscle spasms, skin, and mental conditions.
What's in Store for Cannabis Industry
The future looks green, both literally and figuratively for the cannabis industry, with Americans spending roughly $40B annually for marijuana products and strains last 2018. In Canada, the amount is slightly lower but is significant at $6B for 2018 alone. Imagine how much more this number can increase if the whole of America and other Asian countries legalize the recreational use of this plant.
It is no wonder why CBD products are also on the rise with its non-psychoactive claim, unlike the THC compound. There are tons of products in the market ranging from beauty and skin care, cosmetics, body oils, topicals, vaporizers, edibles, and even beverages. Start-ups are also increasing in number, offering new and improved cannabis supplies that don't need a permit to buy. In fact, in some US states, ordering marijuana supply can be as easy as ordering a burger from a fast food chain.
Indeed, the industry is fast-growing, thanks to the minds behind every brand, plus the loosening of laws and regulations in different states and Canada.
One thing is for sure there will be more innovations in the coming years with the help of researchers and scientists who are continuously unveiling the capability of marijuana. We can expect to see more findings on the plant's healing powers and nourishing properties that are truly beneficial for the human body. Who knows, researchers can validate marijuana's potential to eradicate life-threatening diseases such as cancer, diabetes, coronary heart disease, and neurological conditions. And finally, stigma to cannabis use can be removed, with more people becoming aware of the properties of marijuana.
For now, people can enjoy cannabis for both medical and recreational use, providing they observe proper dosage and purchase quality strains. This is essential to the experience to get the desired effect for a specific period of time. It is also important to store strains in proper places, to preserve its quality, taste, and effect.
Why More Universities are Offering Cannabis Courses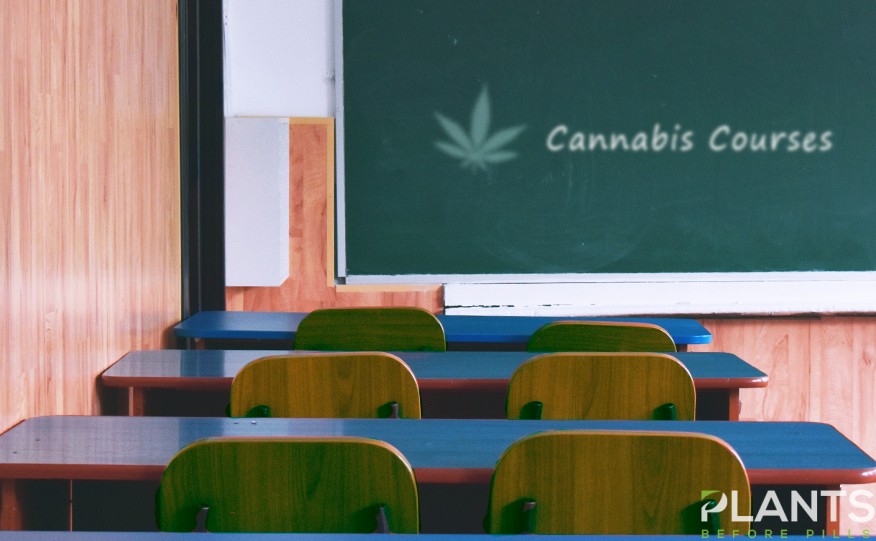 As the cannabis industry booms, it comes as no surprise that more and more colleges and universities are expressing interest in what the field can offer. After all, this particular sector can pave the way for more cannabis-centered careers that not only add more value to the industry but also further the research and advancements in the field. With emerging CBD oil effects and even more benefits, it appears that the demand is far from over.
The increasing legal sales throughout the globe is a testament to this. As a matter of fact, Forbes revealed that a new study by New Frontier Data predicts that legal sales of cannabis products are slated to reach an all-time high at nearly $30 billion come 2025. In the next years, the sales of legal cannabis products are projected to climb steadily at 14%.
With these figures, it's not surprising that the educational sector sees marijuana as the future of business, especially with the varying fields and possibilities it can offer. To touch base with the current demand, universities and colleges alike are delving deeper into the system and are one by one coming up with their respective programs.
Cannabis Courses and Programs in Universities
Some schools that have already launched programs include the Colorado State University's Pueblo Campus to offer Cannabis Biology and Chemistry, Commercial Cannabis Production Program in Niagara College, Cannabiz: Exploring the Legalized Cannabis Industry from Ohio State University, University of Washington's Medicinal Cannabis and Chronic Pain program, Cannabis Law from Harvard, and many more. Those who have yet to include such offerings plan to do so within the next few months, reveals a study from the University of Pittsburgh School of Pharmacy.
Almost all of these programs help students and other interested individuals into further learning and studying about hemp and marijuana properties, cannabidiol and other compounds, as well as the proper CBD dosage in products. More than exposing learners to the science of this plant, these educational courses and programs are preparing individuals for the business aspect and the ever-evolving nature of the industry.
The incorporation of these cannabis-centric courses shows that the stigma typically associated with marijuana is slowly diminishing. Backed by facts and figures, as well as countless researches and studies on the field, there is a sure sign that more people are seeing the benefits of marijuana and different CBD oil uses.
Reasons for Offering These Courses
While there is a rise of businesses in the marijuana sector – no doubt as a means to answer the growing demands of the industry – there remains a major whole in the educational aspects and opportunities afforded to individuals from this business. Not to mention, there is still a lack of preparation for people who are interested to venture and who are currently venturing into this field.
Though CNBC reports that some industry insiders are quick to dismiss individuals with academic background and knowledge on the subject, it cannot be denied that further skills and information acquired through education can give birth to explorations in wider fields. In addition, such education can also provide students with more career opportunities.
In fact, one of the main reasons why colleges and universities in the United States have jumped on this trend is because there is an increasing need for professionals and employees who have proper know-how on the subject. Moreover, there is a need for medical professionals who can safely advise patients on how to use medical marijuana products in their treatment.
At the same time, education in this budding industry offers unparalleled learnings that change the trajectory not just of marijuana use and awareness, but also other CBD oil products made over time.
The Bottom Line
Whether you intend to pursue your college education with these courses at the helm or simply further your knowledge on the field, there is an expansive choice of universities and topics to choose from. As the success of the cannabis industry continues to soar, so can you expect to see more courses and degree programs popping up in the future.
Returned Cannabis Products Becoming a Million-Dollar Problem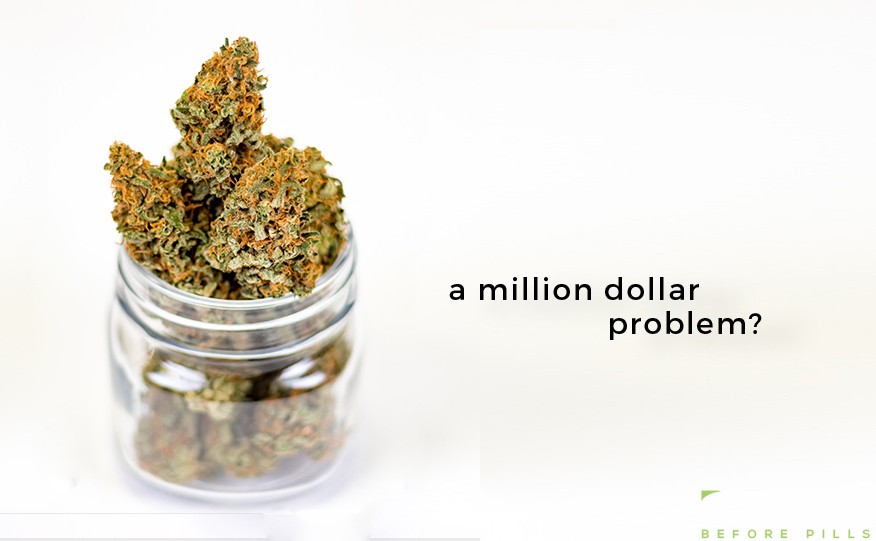 For Canopy Growth Corp., the mounting number of cannabis products returned to them is quickly proving to be a huge issue in Canada. Currently, the company is dealing with $26.9 million worth of returned products.
In a conference attended by investors and analysts last November, the company said that it was handling $20.5 million worth of items returned by provincial retailers. It also announced during the meeting that they were expecting another batch amounting to $6.4 million. Prior to the conference, the Ontario-based firm has also suffered from a writedown of $8 million because of items that went unsold.
According to CTV News, the issue of returned cannabis items is a "little-discussed" matter. Companies are forced to deal with items that are returned to them by retailers. Grounds for returns cover a wide range of reasons including lack of sales, consumer complaints, and quality issues. However, experts remarked that returns usually come from the side of sellers instead of consumers.
The report noted that analysts have difficulty determining return rates as provincial retailers and companies have varying systems for tracking such activities. Moreover, some of their organizations do not declare their numbers.
Reasons Behind the Returned Cannabis Products
Referring to the $8-million returns, Canopy vice president of communications Jordan Sinclair said that the oil and gel capsules were returned due to lack of sales. He noted that the products "didn't catch on in the recreational market as quickly as [they] had anticipated in part due to slower store rollout."
While this resulted in the writedown, Sinclair emphasized that the industry is a new arena for players in the market. Because of this, the company sees this issue as "natural friction" and is an avenue for learning about customer and retailer feedback.
In finding out the reason for the significant return impact, experts are looking into the number of players in the market. There has been a "predicted oversupply" of products since the legalization of the plant and infused products.
Meanwhile, the report said that the lack of sales is just one part of the problem. Other causes include voluntary recalls due to quality and legal issues. The late arrival of products leading to the retailers' failure to deliver the items is also another source of returns. Moreover, damages and wrong delivery both contribute to return rates.
Colorado State University to Offer Cannabis Degree Program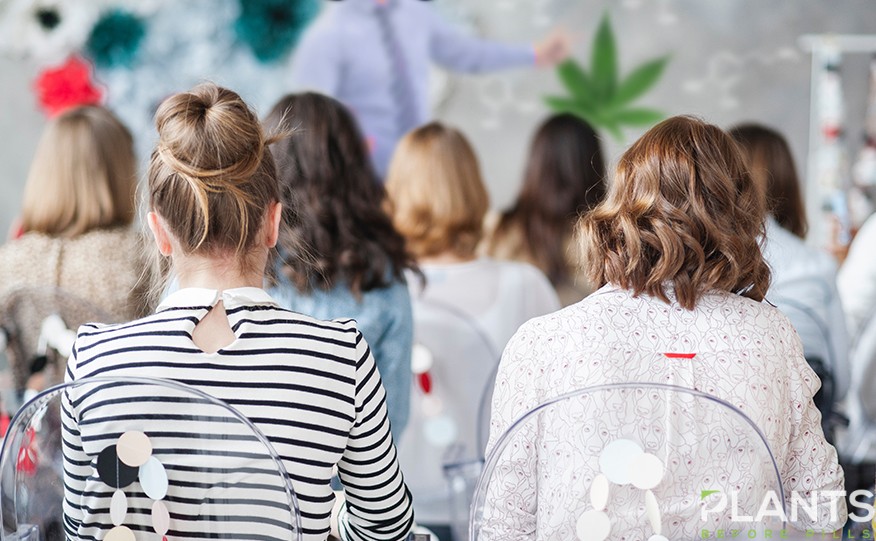 The Colorado State University will be unveiling a new bachelor's of science degree program in Cannabis Biology and Chemistry. The program will be made available to CSU-Pueblo after it has been approved by state officials last Friday, February 7, 2020. The program is slated to be made available come the fall 2020 semester.
The program is considered one of the pioneer offerings in the country. According to CSU-Pueblo Officials, "the new major is a pro-active response to a rapidly changing national scene regarding the cannabis plant."
The program's impending launch comes as the marijuana industry is undergoing heightened success and demand in the field.
The cannabis-centric course will be offered to undergraduate students who have expressed their interest to venture into the cannabis industry. Apart from studying the growing sector, the course will also allow students access to a laboratory designed to grow industrial hemp, providing means for students to work with cannabidiol (CBD).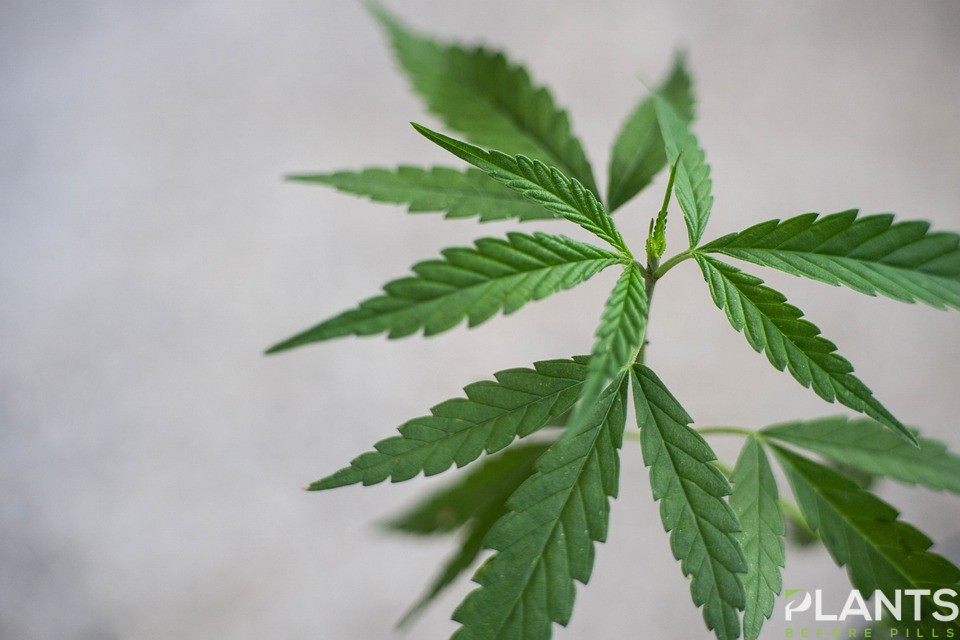 Moreover, the program will also gear its course towards the study of hemp plants and their genetic makeup. Besides this, the program will also provide courses in biochemistry, genetics, and neurobiology. Analytical chemistry will also be a core offering, says Newsweek, which focuses on the rightful components and concentrations of CBD-based products on the market.
College of Science and Mathematics dean, Dean Lehmpuhi said, "It's a rigorous degree geared toward the increasing demand coming about because of the cannabis industry."
Dean Lehmpuhi also said, "Hemp and marijuana [have] really come to the forefront in a lot of economic sectors in the country. We're not pro-cannabis or anti-cannabis. What we're about will be the science, and training students to look at that science."
Opportunities after the Cannabis Degree Program at Colorado State University
Students who graduated from the course may enter cannabis and hemp industries, as well as work in the government. In addition, graduates may also find careers in "a wide variety of businesses outside of the cannabis industry," including agriculture and environmental sciences.
The proposal made by CSU-Pueblo said, "Educating students who are capable of understanding cannabis science is required for the industry in all its aspects to be effective and safe for the consumer."
Upon the program's launch, the Colorado State University-Pueblo officials reveal that they anticipate around 60 students to enroll within 4 years. The Colorado Department of Higher Education is also positive that its decision could pave way for cannabis-centric degrees to be offered in other Colorado colleges.
Prior to this, other educational institutions such as the University of Maryland, and Lake Superior State University has already started their Cannabis degree programs last 2019.