Get to Know: Women Building Their Empires with Cannabis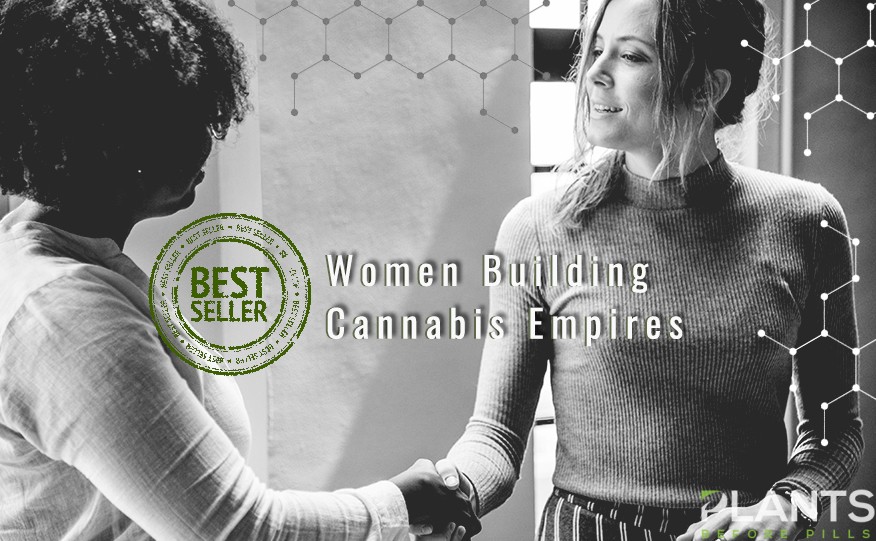 In history, women don't enjoy the same privileges as compared to men who were entitled to a myriad of opportunities. Up to this day, gender inequality still exists in some parts of the world, but women are starting to recognize their rights and stand up for each other and change the perception of society.
In light with this, women around the world are now making a name for themselves in different fields and industries. More importantly, some women are engaging in the cannabis industry, a multi-billion-dollar business that will soon change the world. These women are already successful in their respective careers, inspiring others to find their passion, go for their dreams and not be afraid of challenges.
Since marijuana's legalization in some parts of the globe including Canada and selected states in the US, people have access to alternative medicine. Cannabis is known and proven to be great for alleviating pain and inflammation, so people suffering from arthritis, muscle soreness and body pain can benefit from this wonder plant.
Get to know the women who are building their empire with cannabis:
Maya Elisabeth
(CEO, and Founder of Whoopi and Maya)
Ever since college, Maya Elisabeth had a 'very deep love' for cannabis medicine. After graduating from the university, she started working at a local dispensary where she had the opportunity to get to know more about this plant and how patients are benefiting from it. From there, she started to study and create her own medicine and eventually founded her company, Whoopy and Maya.
The type of business she's engaged in is mainly for medicinal purpose. The products range from cannabis oils, body balm, bath soak, edibles, and tincture. These products offer relaxation and aid to women experiencing severe pain brought on by menstrual cycle and PMS. The body rub and balm are also good for the skin and promote ease to mind and body.
Since Whoopi and Maya's release last 2016 in California, the brand already received good reviews from customers in California and is now licensed to distribute products to Colorado. CEO and Founder Maya Elisabeth also won eight High Times Cannabis Cup awards since 2008.
Sara Batterby,
(CEO marijuana networking organization Women Grow and Hifi Farm)
Women Grow is founded in 2014, which has the goal of educating leaders on the potentials of cannabis. Sara Batterby helps shape this organization and encourages more women to rise and start cannabis businesses in different US states. Members of Women Grow get access to monthly and annual leadership events that help them expand their cannabis business and develop newer techniques.
Sara Batterby also founded Hifi Farm, which is a sustainable marijuana plantation in Oregon. According to Esquire, it is one of the 'coolest cannabis farms in Oregon.' Moreover, she recently founded her very own company, which is Batterby Group, which aims to support start-up investing and distributing capital. In this platform, she's able to help passionate, driven and strong leaders who need support in their business.
Sara continues to thrive in these platforms, promoting empowerment to women who are already dominating the cannabis industry.
..some women are engaging in the cannabis industry, a multi-billion-dollar business that will soon change the world.
Jewel Zimmer
(Founder of Juna)
Before becoming an entrepreneur, Jewel was once a pastry chef, working at renowned restaurants in San Francisco and Washington, D.C. Her background to THC and CBD inspired her to discover more about marijuana and its healing properties. Being a chef too has helped her to know the importance of good ingredients to develop a good end product. One good thing about California, she has access to the best sun-grown cannabis flowers which are truly important in making cannabis products.
Currently, with Juna products, Jewel emphasized that she extracted all the botanical actives from the plant and created formulas that work for body pain and even for beauty. Microdose formulas in the form of a tincture and drops are good mood enhancers and designed to boost creativity.
The line currently enjoys international following and receives multiple good reviews from customers in San Francisco.
Jamie Perino
(Founder of Denver-based dispensary Euflora)
Before starting her own dispensary, Jamie had a realization that most dispensaries offer poor customer service which makes her uncomfortable. She emphasized that budtenders aren't patient with her, and you must wait a long time before you get your supply. This has made her eager and determined to create something that will not just offer premium cannabis but also quality service.
She wanted clean lines, more interaction between a customer and the budtender and of course, empower women. Because she sees a great potential to this industry, Jamie wanted to revolutionize how people get their supplies and go home feeling comfortable and satisfied.
Currently, Euflora has a total of six dispensaries serving Aurora, Denver, and Longmont. It carries top-quality strains, flowers, edibles, CBD products, concentrates, topicals, and vaporizers. Its success has now reached international news and continuously enjoys high sales each month.
Olivia Mannix
 (co-founder of Cannabrand)
Starting out as a marketing officer, Olivia thought it would take her years just to 'get a pay raise and a title change.' So, in 2014, she and her partner started a marketing agency that's mainly for cannabis. It is now the world's first marketing agency of its kind and has been making headlines since.
They are providing full-service marketing services to cannabis businesses to boost their sales, get better digital presence and improve their overall branding. Moreover, they help create campaigns that work for people who are still unaware of the potentials of cannabis.
Right now, Cannabrand is a distinguished marketing agency with clients all over the United States.
Role of Women in Multi-Billion Dollar Cannabis Industries
The legalization of marijuana has brought development to the cannabis industry as more have access to medical and recreational use. Women, specifically, have seen lots of potential to marijuana in curing symptoms related to PMS, menstruation and even menopause. Those who suffer extreme symptoms can simply rub, consume or smoke cannabis to numb the pain so they are in a better mood.
Although it's still a fact that more men are into the cannabis industry than women, the number is gradually decreasing as more women are engaging in marijuana-related businesses. In fact, according to Marijuana Business Daily, the percentage of women who held executive positions in the cannabis industry for 2015 is at 36%. This is a good number and is expected to rise through the years. Lots of opportunities await females as long as they're committed and continue to support the cannabis industry.
Women are also seen to create a softer side on the marijuana industry, with more dispensaries providing care and education to its customers. Take the Euflora for example, the founder Jaime Perino is pushing for top-quality service aside from merely providing people with the supplies that they need. Older people with complications can benefit from this change, as long lines can be reduced, and they can learn more products that can help deal with arthritis, muscle spasms, skin, and mental conditions.
What's in Store for Cannabis Industry
The future looks green, both literally and figuratively for the cannabis industry, with Americans spending roughly $40B annually for marijuana products and strains last 2018. In Canada, the amount is slightly lower but is significant at $6B for 2018 alone. Imagine how much more this number can increase if the whole of America and other Asian countries legalize the recreational use of this plant.
It is no wonder why CBD products are also on the rise with its non-psychoactive claim, unlike the THC compound. There are tons of products in the market ranging from beauty and skin care, cosmetics, body oils, topicals, vaporizers, edibles, and even beverages. Start-ups are also increasing in number, offering new and improved cannabis supplies that don't need a permit to buy. In fact, in some US states, ordering marijuana supply can be as easy as ordering a burger from a fast food chain.
Indeed, the industry is fast-growing, thanks to the minds behind every brand, plus the loosening of laws and regulations in different states and Canada.
One thing is for sure there will be more innovations in the coming years with the help of researchers and scientists who are continuously unveiling the capability of marijuana. We can expect to see more findings on the plant's healing powers and nourishing properties that are truly beneficial for the human body. Who knows, researchers can validate marijuana's potential to eradicate life-threatening diseases such as cancer, diabetes, coronary heart disease, and neurological conditions. And finally, stigma to cannabis use can be removed, with more people becoming aware of the properties of marijuana.
For now, people can enjoy cannabis for both medical and recreational use, providing they observe proper dosage and purchase quality strains. This is essential to the experience to get the desired effect for a specific period of time. It is also important to store strains in proper places, to preserve its quality, taste, and effect.
Why are Cannabis Delivery Services in San Diego so Popular?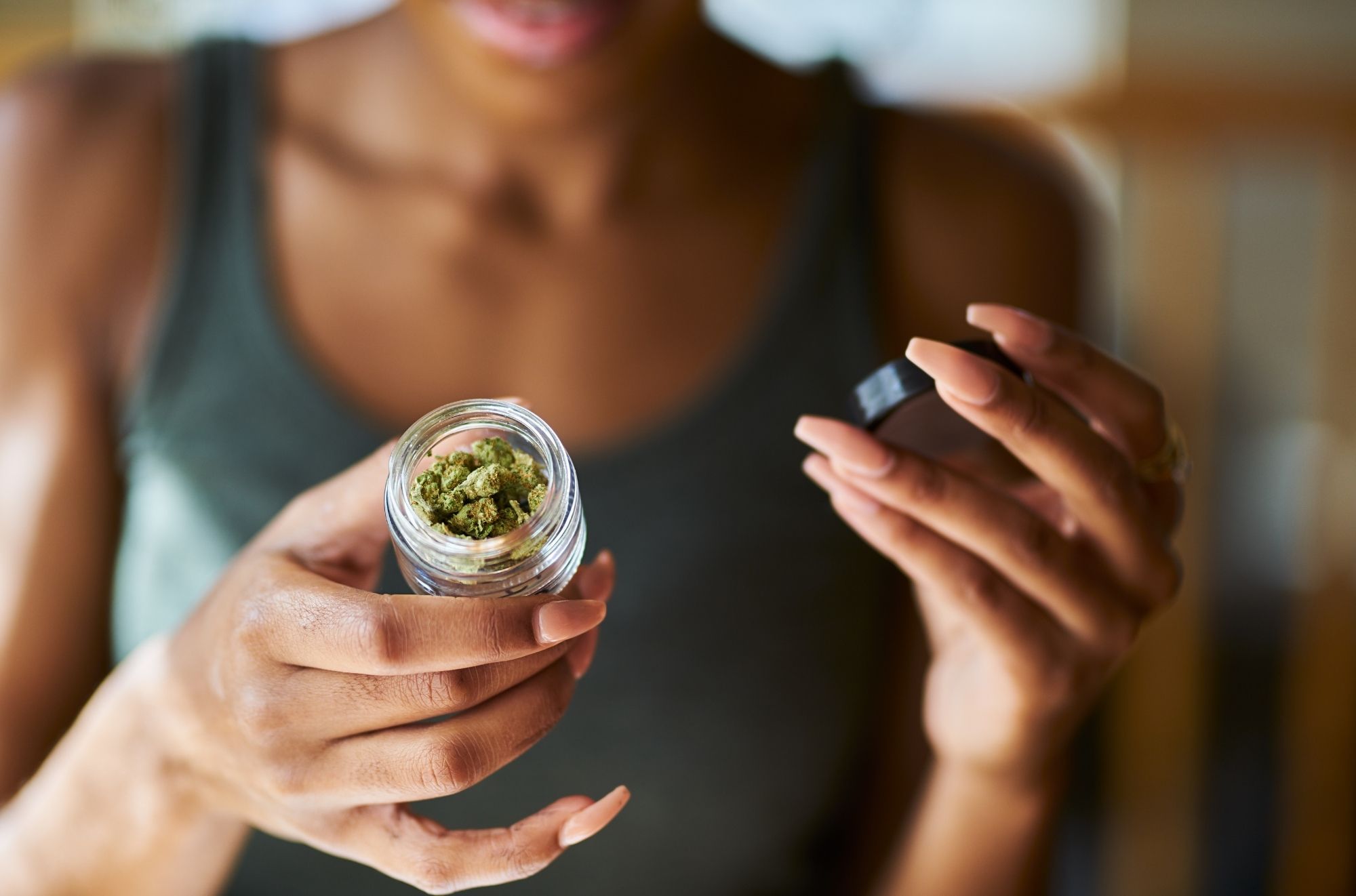 Imagine getting home on a warm afternoon in California, taking a load off, and settling into your favorite chair for some well-deserved relaxation. Your only worry is irritation from being out in the sun all day, which will peak at about 5ish if you know what we mean. Fortunately, though you're itching to take an aspirin or get some ibuprofen down your throat to relieve that throbbing ache, you haven't got any medicine on hand! That's where the best cannabis delivery service in San Diego comes into play big time! Instead of grinding teeth over the discomforts of life, enjoy them with a joint or some herbal relief that doesn't include anything you have to swallow.
Marijuana delivery services are ones that will deliver weed directly to your doorstep for a nominal fee. To some, cannabis delivery may sound new – but they don't know that this type of business has been around since the late-90s in San Diego. The increased use of cannabis during the COVID-19 Pandemic has elevated the popularity of these types of companies in San Diego. Many people are now looking for legal ways to purchase their cannabis from weed delivery services. One of the primary reasons this is going on is that it is legal to get your cannabis delivered when you buy from a licensed dispensary; not to mention you never have to leave home! 
Besides being convenient and discreet, you never have to worry about going to a dispensary in the first place. Since marijuana is legal in certain states, you can order online and receive your goods at home – no need to even leave the house!
Cannabis delivery services make it easier to get weed straight to your house. 
San Diego is full of excellent cannabis dispensaries, but not all are directly accessible. Luckily, legal delivery services allow you to buy cannabis right from a dispensary and have it sent directly to your doorstep. The interactions between a consumer and the delivery service representative can be completely anonymous, making things less stressful in a society where marijuana is still primarily associated with joy. Most legal cannabis delivery services don't charge high taxes either, which means even more savings!
Using cannabis delivery services can be the best way to get your favorite strain. 
With marijuana being relatively easy to get for recreational users, regular and consistent use can lead to burnout. Repeatedly consuming and enjoying weed is more accessible than managing the unpleasant experiences of tapering and provides more benefits than simply getting high, preventing addiction, and associated problems like anxiety and depression. Cannabis delivery will provide you with a safe, dependable source that you can trust each time you order weed online or use a smartphone app, like an Amazon weed app or WeedMaps.
Cannabis delivery services have a variety of strains that can be sent directly to your home. 
If you're looking for a quick and easy way to locate strains that suit your needs, cannabis delivery services can help. They offer the convenience of delivering straight to your home. They allow you to try many types of weed without visiting a dispensary; no need to make a stop on the way home from class or the office! All that is required for these eCommerce websites is an internet purchase; then, a doorbell ring will be all it takes before enjoying some quality cannabis on your couch! Weed delivery services offer various strains that can be delivered straight to your home.
Conclusion
As a busy professional or someone who finds themselves housebound due to a disability like lower back pain, finding the proper method of obtaining your medical marijuana products can be difficult. Luckily, there is something that will work for everyone – San Diego Weed Delivery Services. By doing a bit of research and asking yourself what you need out of these services, you can be sure to find the one that serves your needs best and get the relief you need in as little time as possible!
Epidiolex: The First FDA-Approved CBD Drug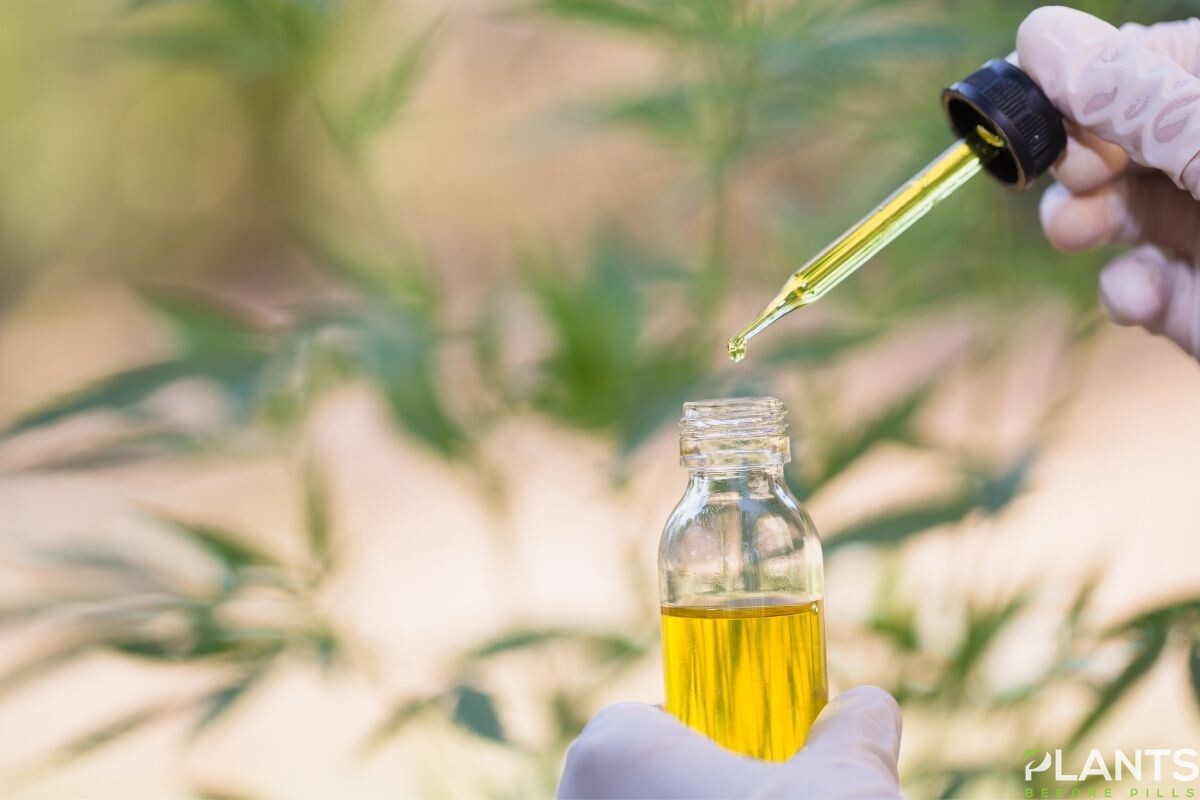 In this article, we'll talk about Epidiolex and the reason why FDA approved this drug. Read on for more details.
Many of you may have already heard of CBD being one of the two most talkable compounds of cannabis. But did you know that FDA has approved a drug extracted from marijuana?
What Is Epidiolex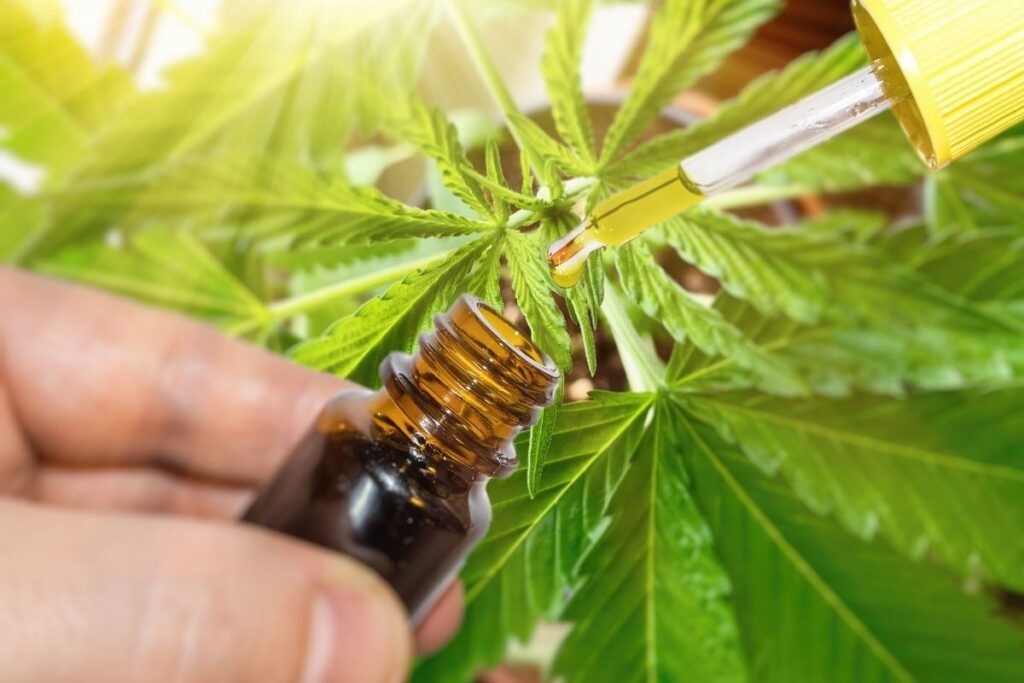 Epidiolex, a marijuana-extracted drug, was authorized by the FDA in 2018 for the management of Lennox-Gastaut syndrome and Dravet syndrome, two severe children epilepsy disorders.
A refined marijuana plant extract is used in Epidiolex, the FDA's first medicine approved for use by people with certain conditions. There are two FDA-approved drugs that include synthetic THC: dronabinol and nabilone. THC is the main psychoactive ingredient in marijuana and is also responsible for the drug's high, addictiveness, and a wide range of side effects in the brain.
It's proven difficult to separate the debilitating effects of THC from its medicinal potential while trying to produce safe medicines that work on the endocannabinoid system of the body.
Epidiolex includes cannabidiol, a medication prescribed by a doctor. It is administered orally in the form of a liquid solution. Children and adults above the age of one year are permitted to take Epidiolex. Epidiolex was a restricted drug when it was initially licensed for usage in 2018.
In 2020, Epidiolex was no longer be a restricted drug. Just so you know, when a drug is classified as a controlled substance, it means it has the potential for abuse or dependency. And the federal government has strict rules about how it may be used.
So now Epidiolex has been removed from the FDA's list of restricted drugs, clinicians will have an easier time prescribing it. People will be able to fill and transfer Epidiolex prescriptions more simply now that the rule has changed.
Uses of Epidiolex
Three uncommon diseases, Lennox-Gastaut syndrome, Dravet syndrome, and Tuberous sclerosis complex, are treated with Epidiolex, an FDA-approved drug. These three ailments are notoriously tough to deal with medically. Seizures caused by these diseases typically necessitate the use of many medications to control their frequency.
As long as the patient is over the age of one year, Epidiolex can be used on both adults and children. Epidiolex, on the other hand, has not been authorized for the treatment of pain. CBD appears to aid with pain relief in animals, according to research. Fewer research, on the other hand, have examined CBD's safety and efficacy as a pain reliever in people.
Side Effects
Epidiolex's negative effects might range from moderate to severe. Symptoms of overdose include tiredness and sleepiness. Other adverse effects include nausea, vomiting, diarrhea, and a rash.
Epidiolex's significant adverse effects, on the other hand, are less prevalent than its less severe ones, although they are nonetheless possible. Sedation, severe allergic response, and suicidal thoughts are some of the most significant adverse effects a patient may encounter when using this medication.
Conclusion
Epidiolex is the first-ever CBD-based marijuana drug that got approval from the FDA. Though this medication has shown effectivity in various situations and clinical trials, taking this without doctors' prescription and initial check ups are not recommended since drug overdose is still possible.
The Latest Developments in the West Coast Lifestyle Cannabis Scene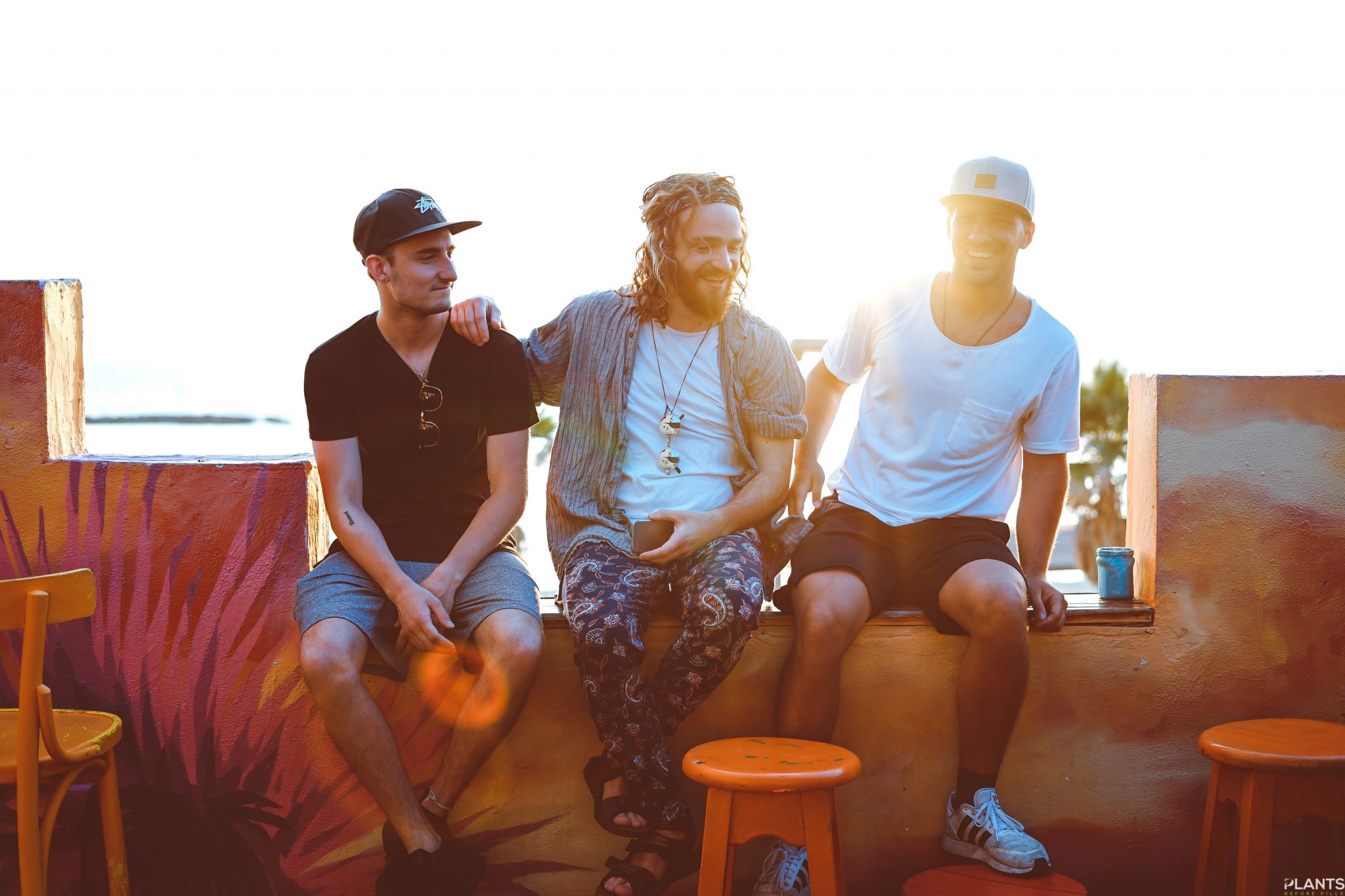 The cool, laid-back vibes of the west coast cannabis lifestyle are among the most popular in the United States. Many people enjoy a relaxing day and night out with friends, consuming cannabis, listening to music, or just decompressing at home with an excellent strain. There is no shortage of unique places to go for all your needs for those seeking this type of lifestyle. Since it is a part of the country (specifically California and Oregon) where recreational use is legal, you're free to indulge at will, with just some general guidelines to follow. Some places in these states even have dedicated lounges for these activities so enthusiasts and smokers can socialize without worrying about being judged or harassed.
The West Coast knows how to maximize the cannabis social and tech scene
The west coast cannabis lifestyle is a unique and exciting experience. From the various dispensaries that are open to all adults to the cultural diversity of cities such as Los Angeles and San Diego, it's hard not to get excited about the way the West Coast world does things. Additionally, as more states legalize cannabis for medicinal or recreational purposes, these western states will likely become hubs for those who want to live a marijuana-friendly lifestyle.
The culture in California has always been one of exploration and innovation; with the legalization of cannabis came an entirely new industry that can only be beneficial for the state's economy. With so many different options available on sites like Weedmaps, it's never been easier to find your perfect strain or dispensary.
Some of the most popular West Coast products and brands on the market are making big moves
Things have been shaking up in California and Oregon over the past few months. With some new vigor and intensity around M&As and the rebranding of some familiar cannabis companies, there is no shortage of movement in the cannabis space out west.
One company to take special note of is Unrivaled Inc, which Terra Tech acquired in March of this year. Unrivaled Inc is a well-run cannabis company that vertically integrates several highly recognized cannabis brands by distribution, manufacturing, and dispensary operations. Some of the brands which fall under the Unrivaled umbrella are; Korova, LTRMN, Sticks, Cabana, and The Spot. Look for them to continue to make waves in the cannabis industry on the west coast.
The West Coast is still popular as a Weed Tourism destination even through the pandemic
California's cannabis industry has long been a regional powerhouse, but recent years have seen the state become an international destination for weed tourism. In the past few months alone, there are already reports of over 700% growth in revenue from recreational marijuana sales. In addition, California is home to some of the best marijuana farms in North America and has produced quality bud since before prohibition. According to High Times Magazine, the Emerald Triangle – Humboldt County, Mendocino County, and Trinity County – accounts for more than 50% of American production. This means that you will be traveling through some serious 420 territories if you decide to take a weed-cation in this western state, even through the Covid-19 pandemic.
Conclusion
With all this new information, it's time to get out and explore the west coast. Whether you want a quick tour or an immersive experience, there are many options for cannabis-friendly tours in the West Coast lifestyle scene. Be sure to take advantage of these opportunities while you can and catch that lovely west coast vibe!