Get to Know: Women Building Their Empires with Cannabis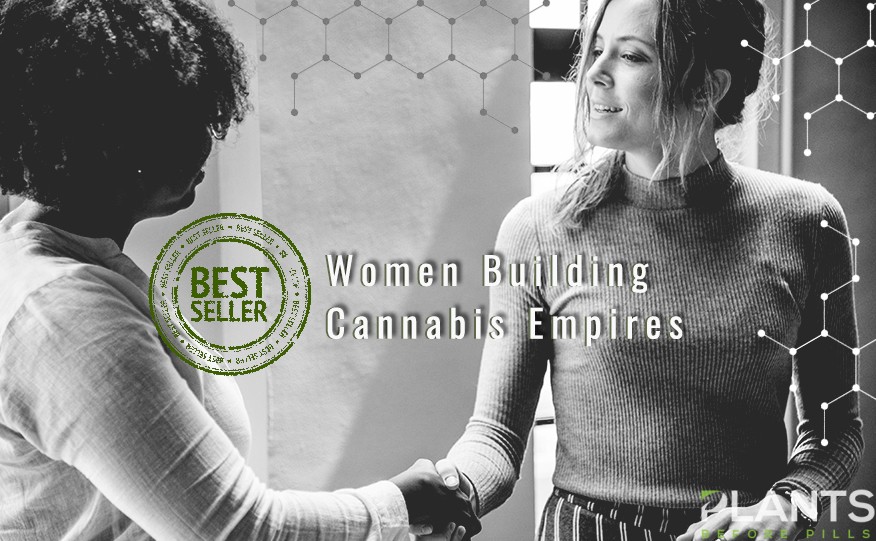 In history, women don't enjoy the same privileges as compared to men who were entitled to a myriad of opportunities. Up to this day, gender inequality still exists in some parts of the world, but women are starting to recognize their rights and stand up for each other and change the perception of society.
In light with this, women around the world are now making a name for themselves in different fields and industries. More importantly, some women are engaging in the cannabis industry, a multi-billion-dollar business that will soon change the world. These women are already successful in their respective careers, inspiring others to find their passion, go for their dreams and not be afraid of challenges.
Since marijuana's legalization in some parts of the globe including Canada and selected states in the US, people have access to alternative medicine. Cannabis is known and proven to be great for alleviating pain and inflammation, so people suffering from arthritis, muscle soreness and body pain can benefit from this wonder plant.
Get to know the women who are building their empire with cannabis:
Maya Elisabeth
(CEO, and Founder of Whoopi and Maya)
Ever since college, Maya Elisabeth had a 'very deep love' for cannabis medicine. After graduating from the university, she started working at a local dispensary where she had the opportunity to get to know more about this plant and how patients are benefiting from it. From there, she started to study and create her own medicine and eventually founded her company, Whoopy and Maya.
The type of business she's engaged in is mainly for medicinal purpose. The products range from cannabis oils, body balm, bath soak, edibles, and tincture. These products offer relaxation and aid to women experiencing severe pain brought on by menstrual cycle and PMS. The body rub and balm are also good for the skin and promote ease to mind and body.
Since Whoopi and Maya's release last 2016 in California, the brand already received good reviews from customers in California and is now licensed to distribute products to Colorado. CEO and Founder Maya Elisabeth also won eight High Times Cannabis Cup awards since 2008.
Sara Batterby,
(CEO marijuana networking organization Women Grow and Hifi Farm)
Women Grow is founded in 2014, which has the goal of educating leaders on the potentials of cannabis. Sara Batterby helps shape this organization and encourages more women to rise and start cannabis businesses in different US states. Members of Women Grow get access to monthly and annual leadership events that help them expand their cannabis business and develop newer techniques.
Sara Batterby also founded Hifi Farm, which is a sustainable marijuana plantation in Oregon. According to Esquire, it is one of the 'coolest cannabis farms in Oregon.' Moreover, she recently founded her very own company, which is Batterby Group, which aims to support start-up investing and distributing capital. In this platform, she's able to help passionate, driven and strong leaders who need support in their business.
Sara continues to thrive in these platforms, promoting empowerment to women who are already dominating the cannabis industry.
..some women are engaging in the cannabis industry, a multi-billion-dollar business that will soon change the world.
Jewel Zimmer
(Founder of Juna)
Before becoming an entrepreneur, Jewel was once a pastry chef, working at renowned restaurants in San Francisco and Washington, D.C. Her background to THC and CBD inspired her to discover more about marijuana and its healing properties. Being a chef too has helped her to know the importance of good ingredients to develop a good end product. One good thing about California, she has access to the best sun-grown cannabis flowers which are truly important in making cannabis products.
Currently, with Juna products, Jewel emphasized that she extracted all the botanical actives from the plant and created formulas that work for body pain and even for beauty. Microdose formulas in the form of a tincture and drops are good mood enhancers and designed to boost creativity.
The line currently enjoys international following and receives multiple good reviews from customers in San Francisco.
Jamie Perino
(Founder of Denver-based dispensary Euflora)
Before starting her own dispensary, Jamie had a realization that most dispensaries offer poor customer service which makes her uncomfortable. She emphasized that budtenders aren't patient with her, and you must wait a long time before you get your supply. This has made her eager and determined to create something that will not just offer premium cannabis but also quality service.
She wanted clean lines, more interaction between a customer and the budtender and of course, empower women. Because she sees a great potential to this industry, Jamie wanted to revolutionize how people get their supplies and go home feeling comfortable and satisfied.
Currently, Euflora has a total of six dispensaries serving Aurora, Denver, and Longmont. It carries top-quality strains, flowers, edibles, CBD products, concentrates, topicals, and vaporizers. Its success has now reached international news and continuously enjoys high sales each month.
Olivia Mannix
 (co-founder of Cannabrand)
Starting out as a marketing officer, Olivia thought it would take her years just to 'get a pay raise and a title change.' So, in 2014, she and her partner started a marketing agency that's mainly for cannabis. It is now the world's first marketing agency of its kind and has been making headlines since.
They are providing full-service marketing services to cannabis businesses to boost their sales, get better digital presence and improve their overall branding. Moreover, they help create campaigns that work for people who are still unaware of the potentials of cannabis.
Right now, Cannabrand is a distinguished marketing agency with clients all over the United States.
Role of Women in Multi-Billion Dollar Cannabis Industries
The legalization of marijuana has brought development to the cannabis industry as more have access to medical and recreational use. Women, specifically, have seen lots of potential to marijuana in curing symptoms related to PMS, menstruation and even menopause. Those who suffer extreme symptoms can simply rub, consume or smoke cannabis to numb the pain so they are in a better mood.
Although it's still a fact that more men are into the cannabis industry than women, the number is gradually decreasing as more women are engaging in marijuana-related businesses. In fact, according to Marijuana Business Daily, the percentage of women who held executive positions in the cannabis industry for 2015 is at 36%. This is a good number and is expected to rise through the years. Lots of opportunities await females as long as they're committed and continue to support the cannabis industry.
Women are also seen to create a softer side on the marijuana industry, with more dispensaries providing care and education to its customers. Take the Euflora for example, the founder Jaime Perino is pushing for top-quality service aside from merely providing people with the supplies that they need. Older people with complications can benefit from this change, as long lines can be reduced, and they can learn more products that can help deal with arthritis, muscle spasms, skin, and mental conditions.
What's in Store for Cannabis Industry
The future looks green, both literally and figuratively for the cannabis industry, with Americans spending roughly $40B annually for marijuana products and strains last 2018. In Canada, the amount is slightly lower but is significant at $6B for 2018 alone. Imagine how much more this number can increase if the whole of America and other Asian countries legalize the recreational use of this plant.
It is no wonder why CBD products are also on the rise with its non-psychoactive claim, unlike the THC compound. There are tons of products in the market ranging from beauty and skin care, cosmetics, body oils, topicals, vaporizers, edibles, and even beverages. Start-ups are also increasing in number, offering new and improved cannabis supplies that don't need a permit to buy. In fact, in some US states, ordering marijuana supply can be as easy as ordering a burger from a fast food chain.
Indeed, the industry is fast-growing, thanks to the minds behind every brand, plus the loosening of laws and regulations in different states and Canada.
One thing is for sure there will be more innovations in the coming years with the help of researchers and scientists who are continuously unveiling the capability of marijuana. We can expect to see more findings on the plant's healing powers and nourishing properties that are truly beneficial for the human body. Who knows, researchers can validate marijuana's potential to eradicate life-threatening diseases such as cancer, diabetes, coronary heart disease, and neurological conditions. And finally, stigma to cannabis use can be removed, with more people becoming aware of the properties of marijuana.
For now, people can enjoy cannabis for both medical and recreational use, providing they observe proper dosage and purchase quality strains. This is essential to the experience to get the desired effect for a specific period of time. It is also important to store strains in proper places, to preserve its quality, taste, and effect.
FTC Warns Three CBD Companies About Unfounded Health Claims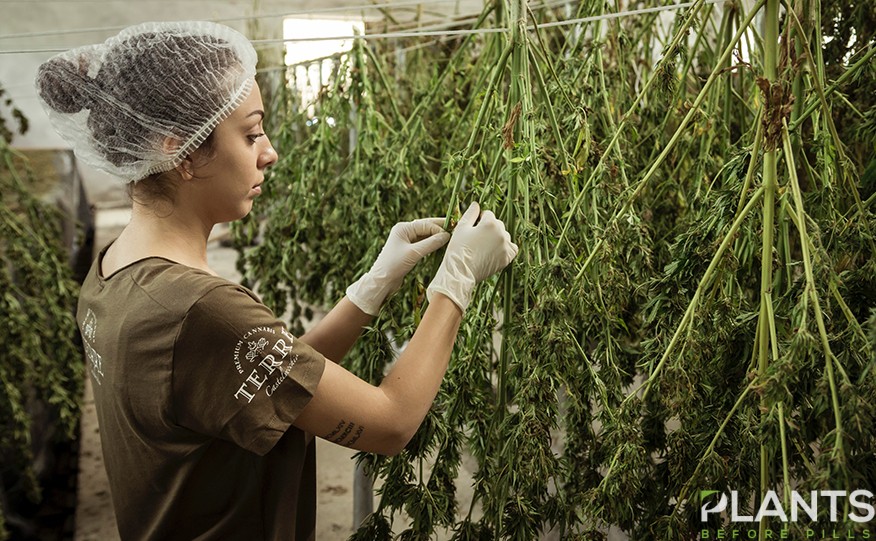 The Federal Trade Commission announced Tuesday, September 10, it has sent letters to three CBD companies cautioning them about the use of health claims that have no reliable scientific evidence to promote their products.
The FTC has refused to name the three CBD companies. However, the agency did go into some detail regarding the health claims that each company had made.
"One company's website claims CBD 'works like magic' to relieve 'even the most agonizing pain' better than prescription opioid painkillers," the FTC revealed in a statement. "To bolster its claims that CBD has been 'clinically proven' to treat cancer, Alzheimer's disease, multiple sclerosis (MS), fibromyalgia, cigarette addiction, and colitis, the company states it has participated in 'thousands of hours of research' with Harvard researchers."
Company two, on the other hand, is said to had claimed that CBD can treat autism, anorexia, bipolar disorder, post-traumatic stress disorder, schizophrenia, anxiety, depression, Alzheimer's disease, Lou Gehrig's Disease (ALS), stroke, Parkinson's disease, epilepsy, traumatic brain injuries, diabetes, Crohn's disease, psoriasis, MS, fibromyalgia, cancer, and AIDS. It was also reported that the company promotes CBD as a "miracle pain remedy" for acute and chronic pain, as well as for pain stemming from cancer treatment and arthritis.
Lastly, the third to get the warning letter is said to have advertised CBD gummies as an effective treatment for "the root cause of most major degenerative diseases, including arthritis, heart disease, fibromyalgia, cancer, asthma, and a wide spectrum of autoimmune disorders."
In addition, the company had also claimed that CBD cream can cure arthritis pain, and CBD oil serves as a good treatment alternative for "depression, PTSD, epilepsy, heart disease, arthritis, fibromyalgia, and asthma."
According to FTC, the use of unfounded health claims to promote CBD products could result in forced reimbursements to those who had purchased the items and even federal injunction. To date, the agency is giving the company a 15-day allowance to reply and provide details about the steps they have taken to address the concerns presented by the agency.
Earlier this year, the FTC, along with the Food and Drug Administration (FDA), had joined forces to send a previous round of letters to three CBD companies concerning their use of unproven health claims to sell their products.
"Before making claims about purported health effects of CBD products, advertisers need sound science to support their statements," the FTC wrote on its website. "The takeaway tip for anyone in the industry is that established FTC substantiation standards apply when advertisers make health-related representations for CBD products."
Community College in Illinois Now Offering Cannabis Course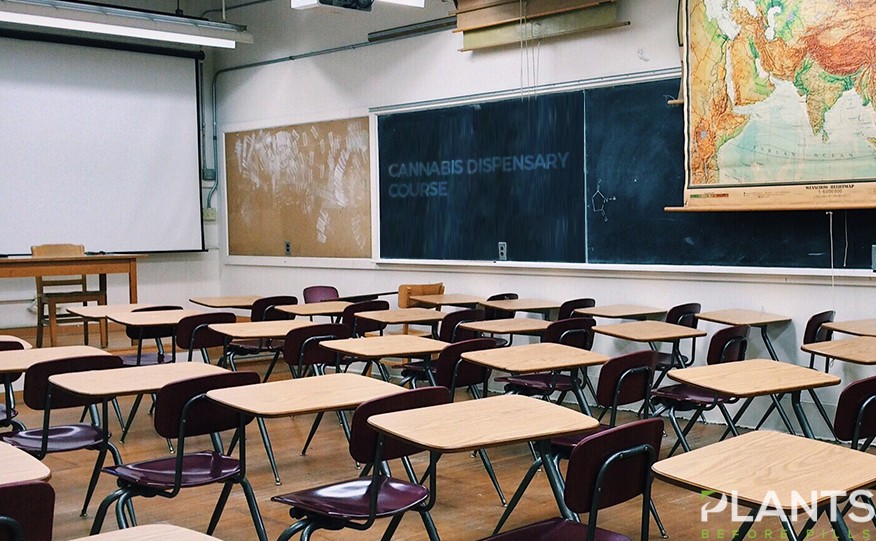 Aspiring budtenders at Illinois dispensaries can now get training certificates with the new cannabis dispensary course at Oakton Community College.
The course helps students prepare for the laws associated with legal marijuana use, consumption, types and treating terminal illnesses. Unlike blow-off classes, this course does not let students touch any marijuana inside the classroom, instead, make use of visuals so students can differentiate each type.
Aside from drug laws, students enrolled in the cannabis dispensary course will learn more about molecular biology and the technical knowledge of working in a marijuana dispensary.
Just recently, the University of Minnesota also opened its new undergraduate Cannabis course.
This is the first and only community college in Illinois that offers a certificate course in cannabis, which highlights practical knowledge on the subject to help students land a job in the multi-billion dollar industry. After the certificate program, students will be trained at a local cannabis dispensary and patient care specialists to help them prepare to work on both medical and recreational settings.
The course will have 12 credit hours with instruction in the business and dispensary operations.
According to the Oakton Community College Vice President for academic affairs, Ileo Lott, the course offering is backed by the increasing demand of people and industry needs. Most of the dispensaries, not only in Illinois, look for employees with relatively high knowledge about marijuana.
Lott added, "They're [dispensary owners] looking for people who know how to work with chronically ill patients and understand what they need. They're not looking for enthusiasts who love to use the product."
Marijuana Legalization In Illinois
The regulations about the medical cannabis patient program or MCPP is yet to be finalized by the Illinois legislation, in preparation for the legal commercial marijuana sales effective Jan. 1, 2020.
Additional medical conditions for the MCCP includes a minimum age of 21 for purchasing smokable medical cannabis like vaping products and other associated accessories. Registered MCCP patients can also grow up to five cannabis plants for personal consumption.
The new medical conditions that qualify for the MCCP include autism, chronic pain, migraines, anorexia nervosa, Ehlers-Danlos syndrome, Neuropathy, Ulcerative colitis, Polycystic Kidney diseases, Osteoarthritis, Superior canal dehiscence syndrome, irritable bowel syndrome, and Neuro-Bechet's autoimmune disease.
Medical practitioners such as nurses and caregivers can also apply for the MCCP to assist patients as opposed to only physicians.
Gov. J.B. Pritzker announced last Aug. 12, 2019, the permanent medical marijuana program and qualifying conditions for the MCCP.
Petition to Legalize Marijuana Submitted to Mississippi's Secretary of State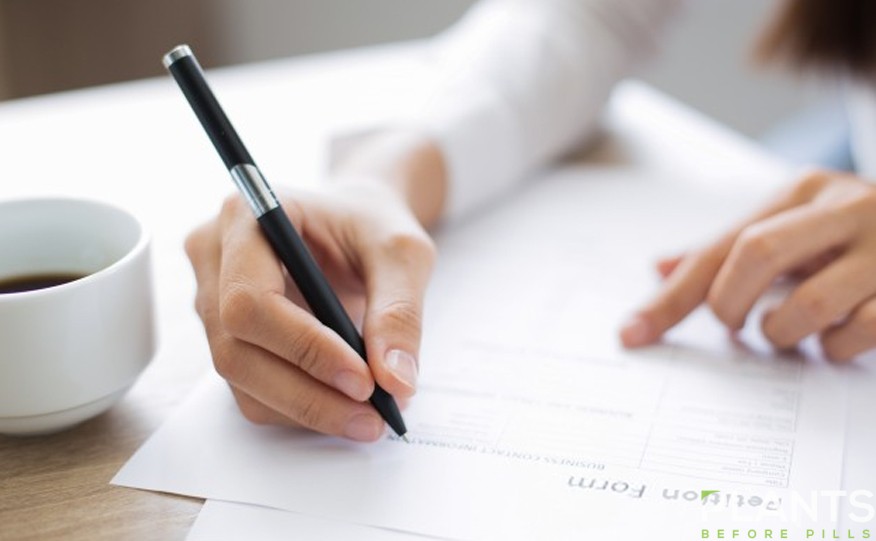 Mississippians for Compassionate Care, an organization advocating for medical marijuana legalization, turned in a petition to the secretary of state's office on Wednesday aiming to register medical marijuana on Mississippi's 2020 ballot.
According to a report from WLBT, the group has submitted a petition with a total of 105, 686 signatures. This totaled way above the minimum of 86,185 signatures required by state law to qualify Initiative 65, aka Medical Marijuana 2020, to appear on the ballot for next year's election.
Under the law, a minimum of 86,185 certified signatures, with at least 17,237 certified signatures from each of the state's five congressional districts, must be submitted to the Secretary of State in order for an initiative to be placed on the ballot. Moreover, all signatures must also be certified by county circuit clerks before submission.
The Mississippians for Compassionate Care had managed to originally collect 214,000 signatures in total. However, only 105,686 were certified by local clerks. Nevertheless, the group had insisted they were able to meet all the given requirements.
"The medical marijuana petition, No. 65, was filed [Wednesday]. At this time, we do not know whether the signature requirement has been fulfilled," said a spokesperson for the secretary of state. "We are in the process of reviewing and determining the number of signatures so as to file with the Legislature on the first day of the 2020 session in accordance with [state law]."
The legality of Cannabis in Mississippi
Under the current Mississippi law, medical and recreational marijuana use remains to be illegal. However, should the initiative be approved by the Secretary of State, the Medical Marijuana 2020 will appear on the ballot for Mississippians to vote on during the November 2020 election.
Once approved by the voters, doctors from Mississippi will be allowed to prescribe medical marijuana for certain medical conditions. This includes cancer, epilepsy, Parkinson's disease, chronic pain, multiple sclerosis, post-traumatic stress disorder, HIV, AIDS, glaucoma, Crohn's disease, and other debilitating diseases.
Although the petition had garnered an impressive number of signatures, many remain to be vocal in opposing the initiative. This includes Gov. Phil Bryant, who had previously shared his opposition on Facebook.
Nevertheless, the Mississippians for Compassionate Care said they remain to be confident that the initiative will be approved by the secretary of state's office.
"The polling is extremely positive," said Jamie Grantham, the group's spokesperson. "It polls above 77 percent, with every age group, religious affiliation, political affiliation, and other groups. Also, to that point, we saw the overwhelming support from the number of signatures we received."