Women Writers Who Loved Weed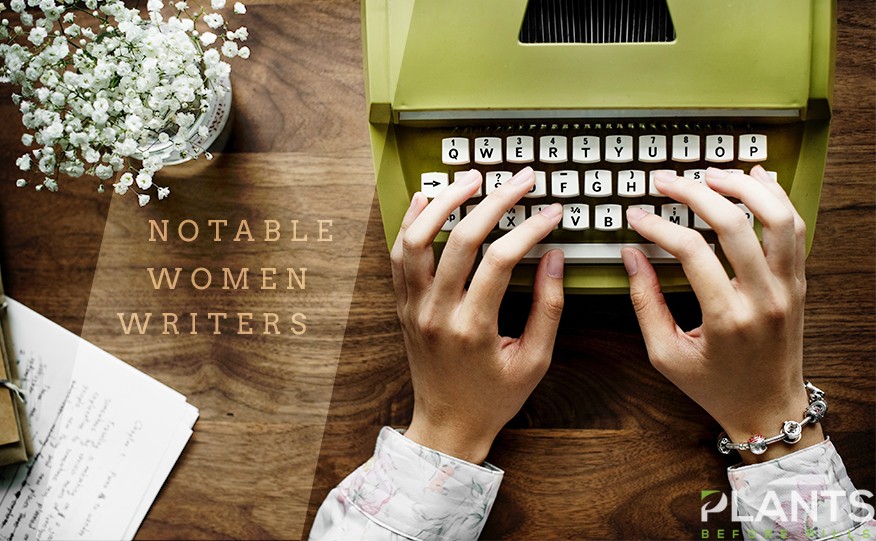 Writing has always commanded a sense of power and wonder for its readers. Apart from bringing readers to greater heights and newer worlds, the words on pages certainly do more just to educate and entertain their intended audience. Often, these works have the tendency to inspire and spark curiosity within.
Writing is definitely no easy task. As a matter of fact, individuals who are trying to write a novel, a book of poetry, their biography, or even dabble in screenplays might be undergoing a lot of stress. To help alleviate such concerns and to make writing so much easier for individuals, most people take weed. Women writers are not exempted from this, often revelling in the fact that it can boost their creative juices. Below are some of the notable women writers in history who are fond of taking their dose of pure cannabidiol by themselves or through the characters they write:
Louisa May Alcott
One of the most renowned writers in history is Louisa May Alcott. Author of the celebrated novels, Little Women and Good Wives, seems to be an avid fan of weed. Her short story titled Perilous Play touches on a pair of lovers smoking and getting high, later up ending up engaged with one another. One of the characters in the story exclaims that taking hashish is akin to moving into a dreamlike state, where everything is lovely and beautiful.
Meanwhile, her other story titled, A Modern Mephistopheles features a heroine which excitedly takes edible CBD oil disguised in candy form. After ingesting a piece of candy, the protagonist experienced a sense of "inward excitement… a wild desire to sing her very heart out." While Alcott remains mum about her use of cannabis, it appears that her characters reflect her sentiments about the herb.
Maya Angelou
Another prominent figure in history is Maya Angelou. Aside from being a famous poet and actor, she was also an important figure in the civil rights movement. Often, her writings reflect the political and economic climates of the times, with I Know Why the Caged Bird Sings remaining one of her most significant works.
In one of her autobiographies, titled Gather Together in My Name, Angelou wrote about her relationship with cannabis. Here, she recounts how pot allowed her to get in touch with her senses. In hindsight, this allowed her not only to elevate her appreciation for food, but she also recounted how taking CBD hemp oil changed the way she viewed life in general – with her mother, son, husband, and the relationships surrounding her.
Cheri Sicard
One of the more contemporary women writers who has fostered a fine relationship with this herb is Cheri Sicard. Her book titled Mary Jane: The Complete Marijuana Handbook for Women is an eye-opener for beginners who are only starting to get in on the use of ganja. Apart from laying out the basics and touching on a variety of strains, female readers will certainly delight in seeing careers they can take in the marijuana industry as well as exciting recipes for CBD oils and edibles.
Sicard has always been a foodie at heart, choosing to develop recipes that are infused with weed or CBD oil. If you are fond of trying new things and making dishes for your friends, trying this modern approach to cannabis is a great place to start.
Read these wonderful works from women authors who have loved cannabis throughout their lifetime. Apart from learning about their relationship with this plant, you can also gain a better understanding of the way they see the world.
Ringing in the New Year with Cannabis: What You Should Know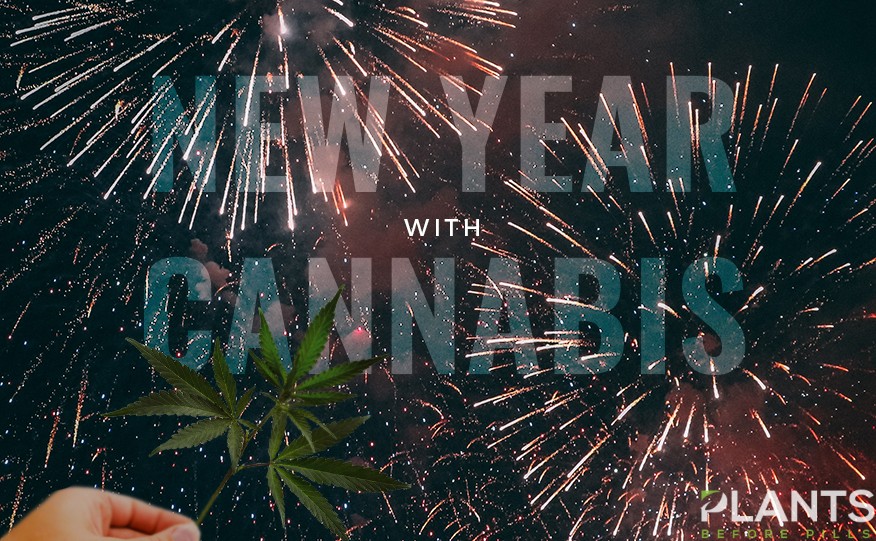 The festive season is around us, and with it brings the need to celebrate everything that happened in 2019. Not to mention, a proper celebration allows us to ring in the new year with a bang. What better way to celebrate this than with your trusty cannabis and CBD oil, right?
Before you get ahead of yourself, celebrating with cannabis comes with a lot of responsibilities. Apart from adhering to certain state laws and regulations, you also need to be mindful of the people around you and their preferences. In the same way, you also need to obtain your goods from licensed dispensaries and pharmacies.
Now that these pesky regulations are out of the way, here's what you should know when celebrating with marijuana and CBD oil products.
Why Have Cannabis on New Year?
Cannabis has always been celebrated by fanatics, now more than ever because of the legalization that's slated to take place come the first of January 2020. Though many states and countries have already provided medical marijuana, there are more states are taking their love for this plant even further.
Cannabis is known to treat certain illnesses and conditions, especially aiding in pain management. However, this also comes with a mind-altering effect due to its psychoactive component called tetrahydrocannabinol (THC). While many individuals get to 'enjoy' these, there are also people who frown upon its psychoactive component and what it can do. Because of this, finding another solution might work in your favor.
CBD Oil as Reliable Alternatives
Unfortunately, not every state has legalized recreational cannabis. In the unfortunate event, this falls in your area, you can opt for other safer and more legal alternatives – all without the unwanted effects of THC.
One of the more popular options available on the market is cannabidiol or CBD oil. This potent and downright powerful product provides most, if not all the benefits that come from cannabidiol. From pain management to treating insomnia, this is no doubt as to why this is celebrated as one of the revolutionary creations of all time.
CBD Oil and MJ Consumption
For states, countries, and areas that have legalized cannabis consumption, good for you. But for areas which require a little bit of a push from the local and federal government, sticking to cannabidiol might be a good choice. Below are some guidelines you need to heed when celebrating with this compound.
Eat Your CBD Edibles Early
To make sure you celebrate the year right and with a bang, remember to eat your edibles at least two hours before the stroke of midnight. This way, you can feel its effects as the ball drops. Not to mention, this will leave you feeling calm and collected even amidst the bustle and the fireworks.
Lace Your Food and Drinks with CBD Oil Products
While gummies and other edibles will work just fine, you can also create your own menu designed to celebrate the occasion and to highlight your guest of honor. Do this by making soups or salads with some drops of CBD oil or infusing the roast beef with some good ol' cannabutter.
If you want a more modern take to beverages, you can also experiment with adding and infusing cocktails with the cannabidiol product of your choice.
Let's face it, not everyone is into cannabidiol and cannabis and that's okay. If you are having guests over, don't forget to label the goods that are made with CBD. At the same time, provide other food options and activities which non-users and consumers can enjoy. This way, you are making an inclusive step to make everyone feels good in their element. Think of this as a great start for the year.
The Bottom Line
Now that you know what etiquette and regulations to observe, you can finally ring in the new year with good health and optimum wellness with cannabidiol. What are your plans for the upcoming holidays?
Best Books to Read by the Fireplace (And the Right CBD Product to Pair with Them!)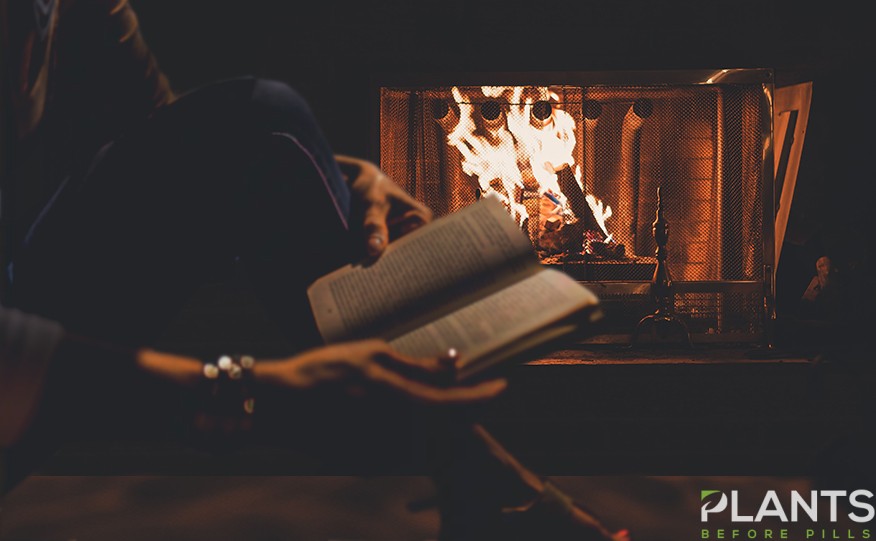 Ah, it's that time of the year again. Snow. Fireplace. Books. Warm Tea.
Surely, for the typical bibliophile, winter comes as the perfect season for reading. As the snow melancholy drop into the waiting ground and the breeze dances in its peak glory, individuals are given the chance to find comfort at the warmth of the fireplace with some books on their lap and food or drink by their side.
Now that the leaves have fallen and winter finally takes up the spotlight, it's time to set up your favorite couch, lit up the fireplace, ready your preferred CBD product, and pull out a book from your dusty shelves.
To make sure you'll have the best time in front of the enigmatic flames, we have compiled 3 of the best winter must-reads and the perfect CBD product to match with each of them.
Best Fireplace Books To Read and CBD Products to Pair With Them
FOR THE SENTIMENTAL READER
What to read: The Great Gatsby, F. Scott Fitzgerald
What CBD product to enjoy: CBD vape products
If you're up for some nostalgic, heart-wrenching story to read this season, then F. Scott Fitzgerald's 1925 Jazz Age novel is the perfect book to check out. Recognized to be one of the most prominent classics from twentieth-century literature, The Great Gatsby magnificently captures the high and madness that comes with the jazz age – from the decadent parties, wild Jazz music, fabulous romances, too, at last, the disintegration of the American dream.
Written in rich literary brilliance, this classic modern story of the romance and wickedness of the Jazz Age is one of the perfect fireplace books to read as you inhale the earthy flavor of your high-quality CBD vape juice.
FOR THE ADVENTUROUS READER
What to read: Don Quixote, Miguel de Cervantes
What CBD product to enjoy: CBD gummies
Dubbed to be the first modern novel, Miguel de Cervantes' Don Quixote stands as a classic literary masterpiece that any reader must not dare miss.
In the story, Don Quixote, an aging nobleman, spends his days and nights reading chivalry novels. Driven mad by reading such romances, he dresses up in old shining armor, mounts his skinny old horse Rocinante, and leaves his village in search of glory.
Written in experimental form and rich with literary playfulness, Don Quixote comes as a heart-warming, mind-boggling, and epiphany-inducing masterpiece that captures the contradictions between free will and fate, idealism and materialism, life and death.
Combined with the soothing effects of CBD gummies, your reading time is sure to make your winter break even more precious and therapeutic.
What to read: Brave New World, Aldous Huxley
What CBD Product to Enjoy: CBD Oil
Want to set out into a deep, thought-provoking adventure by the fireplace this winter? If you're the type who isn't afraid to explore the evils of a seemingly satisfied and successful society just like the one we have, then Aldous Huxley's 1932 dystopian novel, Brave New World, is the one you should pick out from the shelf this holiday.
Set in the year AF 632, Huxley's novel bravely takes us into a highly scientific and compartmentalized future where life is pain-free but meaningless. Heavily influenced by George Orwell's 1984, this classic sci-fi novel presents a nightmarish vision of a future society where children are created outside the womb, embryos are sorted and genetically-modified into different classes, and citizens are subjected under psychological manipulation and classical conditioning.
Dark, daring, and thought-provoking, Brave New World is the perfect match for your winter leisure time activity as you enjoy each drop of your premium CBD oil.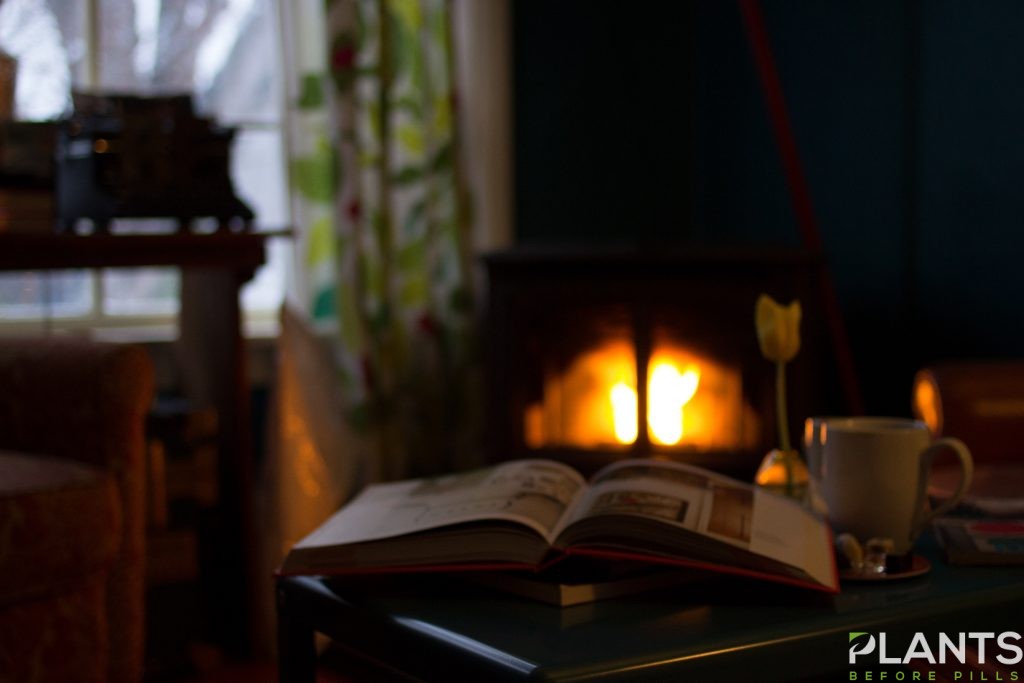 Surely, curling up by the fire with a book on your lap and a fine CBD product on your side is the best way to make the most out of your winter break.
With superb literary writing ready to be read and analyzed, combined with the therapeutic effects of some high-quality CBD items, your holiday season is sure to become the cherry on top that will complete a wonderful 2019.
Celebrating World Philosophy Day with Cannabis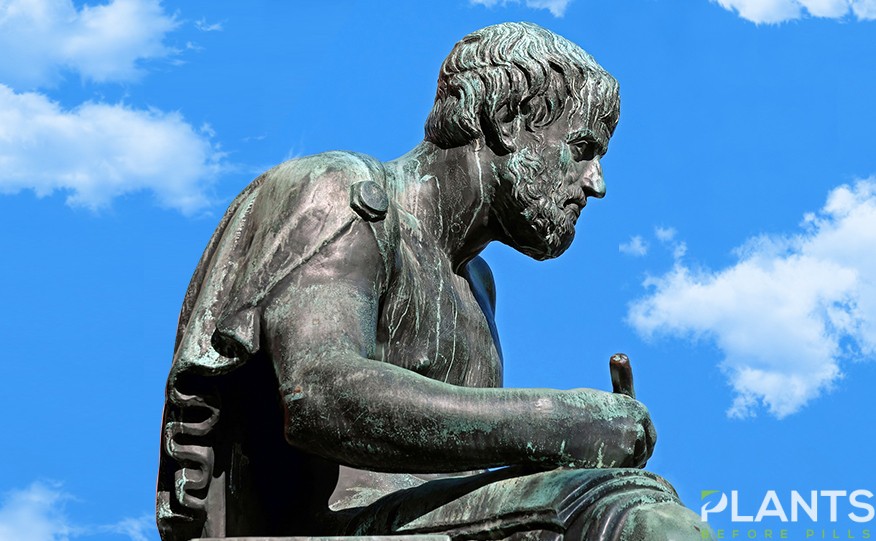 For some people, philosophy is one of the most important branches of the humanities as it helps shed light on virtually everything under the sun. Because of this, some take philosophy classes and get philo degrees, while others read and practice it during their own free time. If you appreciate what this field has to offer, you might want to commemorate World Philosophy Day in the best way you can.
Celebrated every third Thursday in November, World Philosophy Day has been observed since 2002. This year, people will be taking part in its celebrations on November 21. Cannabis enthusiasts might want to participate with no other than our beloved plant. Curious as to how you can use cannabis to practice philosophy? Here's what you need to know.
Why Celebrate Philosophy Day with Cannabis?
As an enthusiast of both cannabis and philosophy, you probably know that the plant can help you focus and have a clearer and relaxed mind. However, it is important to know how it can do so. Let's start by talking about the human body. Our body is equipped to process marijuana and its cannabinoids.
Why? Because we have a system to absorb and use the chemical compounds contained by the plant. In fact, our body even produces its own cannabinoids. This is why we are able to reap the benefits the plant has to offer. Now, these compounds interact with receptors placed in different systems in our body. There are cannabinoid receptors in the nervous, digestive and immunes systems. When cannabinoids bind with these receptors, we are able to feel the effects.
For philosophizing, the cannabinoids cannabidiol (CBD) and tetrahydrocannabinol (THC) can help improve your experience. The CB1 and CB2 receptors in the nervous system allows us to process THC and CBD efficiently and effectively. THC, which has the psychoactive effects, give users the unique creativity used in spouting what is now called "stoner philosophy." Meanwhile, CBD gives more focused and creative thinking. This is because the compound incites a calm, yet energizing effect, that improves cognitive functions.
How to Celebrate with Cannabis Products
Now that you know how exactly the plant can help make the most out of World Philosophy Day. To celebrate the day with the plant, here are some things you can do.
Gather Your Philosopher Friends
The thing about philosophy is that anyone can be a philosopher (but not everyone can philosophize, as the saying goes). Philosophers used to gather around a table and discuss a wide array of topics. Great philosophers such as Jean-Paul Sartre and Simon de Beauvoir used to sit in Café de Flore with their other thinker friends.
So, if you want to celebrate this day just like how these thinkers did, it is a good idea to gather them and start a roundtable discussion to exercise your minds. Of course, you can have any snack or beverage you want, including cannabis edibles.
Drink CBD Oil-Infused Coffee
When the powerhouse couple Sartre and de Beauvoir gathered with their friends, they usually gathered in coffee shops. In fact, many great philosophers such as Immanuel Kant, Voltaire and Soren Kierkegaard were all coffee drinkers. During your roundtable discussion, why not serve CBD-infused bullet coffee with your friends? This can energize your body and mind even more while giving you a cognitive boost.
You can even drink one while you stay at home and read, write, think and observe. Remember, reading, writing and thinking may be important parts of philosophizing but taking the time to observe is another valuable part of it.
So, sit back, relax and do your thing as you ponder the world's machinations. While you're at it, take the time to prepare a cannabis-infused treat to help you move your thoughts along.