What to Expect In 2019: Best Cannabis Stocks, Market, and New Products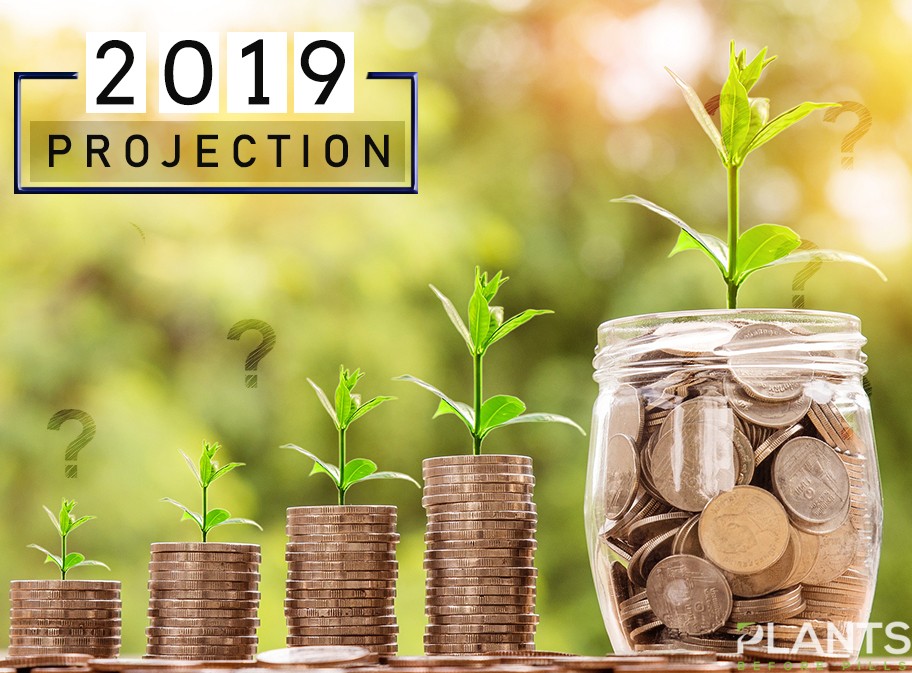 The year 2018 has been a good year for cannabis, with more opportunities for entrepreneurs to sell marijuana for medical and recreational use. We've also witnessed some of the greatest millstones for cannabis, with the Canadian legalization for recreational use. What followed this news was a rampant shortage of marijuana supply across the country. With the year 2018 coming close to an end, experts are predicting that the marijuana industry is set to become bigger by year 2019 with lots of countries pushing for less strict laws on the use of this wonder plant.
The question now is, what's in store for cannabis this year 2019? We've got a few things to spill:
Investment Interests in Cannabis
With Canada being the second country to legalize recreational marijuana use following Uruguay, more and more increase in investments have been witnessed in the country. Not only would local companies take advantage but also foreign investors, who are already eyeing Canada to drive more sales and earn a bigger profit. It is important to note that the height of the foreign investment drives is good for the economy as it offers more resources to produce cannabis-infused products.
Meanwhile, in the US, the federal law still recognize marijuana as a Schedule 1 drug but there are also lots of opportunities here involving the cannabis market. In the 30 states that legalized the use of this plant, businesses can get a permit to run a marijuana-related business like dispensaries.
Let's also not forget the increasing craze of the people with CBD or cannabidiol products, ranging from skin care to edibles, topicals, and oil for vape. These are continuously in demand, especially for those who suffer from mental disorders and chronic pain.With CBD not giving psychoactive effects, many people who are in the stricter states can benefit from these products.
Overall, 2019 will be a good time for people to list and invest in Canadian stock exchanges as more cannabis companies will likely produce more products.
Efficient Growth of High-Quality Marijuana Crops
The increasing number of countries that legalize the use of marijuana can be beneficial for the efficient growth of high-quality yields. Because cannabis is still not completely legal in the United States, growing this plant is both challenging in terms of money and physical labor. Some growers are guilty of planting marijuana in tiny spaces, therefore quality is sacrificed.
Quality is definitely important when it comes to marijuana as some bad weed can be associated with bad taste and bowel issues. Top-shelf marijuana are high-quality in terms of strains and taste, with a nice dank and beaster. Most consumers who are using marijuana for medical purposes need top-shelf quality to get the best out of this plant. Now that marijuana is already up for medical and recreational use, we can expect an efficient growth of quality crops from farmers and other cannabis growers.
Advances in Laboratory Testing
Other countries, particularly in Asia, still ban the use of marijuana as it is seen as an addictive compound. Given this situation, many researchers and scientists cannot perform various scientific experiments to test this plant. Stricter laws get in the way for these professionals to discover more potentials of cannabis and its effects on the human body.Although there are recent studies that proved the positive effects of cannabis and some of its active compounds like CBD and THC, there's still more to learn from this wonder plant.
Good news however, by year 2019, with Canada's legalization of marijuana use, scientists will have the freedom to test and explore cannabis. A  large conference is scheduled for July 2019which would be held in Bangkok, Thailand, to gather leaders and members of the academe to exchange notable research and experiences about marijuana. This conference will also shed light on medical cannabis and its potential to be an alternative to pharmaceuticals.
We can expect more studies concentrating on the benefits of cannabis and how it can treat diseases like cancer, arthritis and mental disorders like depression, schizophrenia and more.
Product Branding and Innovation
Lots of cannabis brands would likely be in a tight competition with more innovations by year 2019. Aside from quality and taste, branding is an equally important aspect of getting more loyal customers.The range of products invented plus the packaging and marketing can be a battle ground for cannabis businesses.
Consumers, on the other hand, will have lots of options with the broadening of the marijuana market. Different products will be made, from CBD oils, marijuana cigars, beverages, topicals, cosmetics, and even edibles.
New Cannabis Products to be On Trend this 2019
Gone are the days when using marijuana is a taboo. With new developments and studies on the potential of this plant, many people have changed their views of cannabis. In fact, some are ditching over-the-counter medicines as marijuana works well for chronic pain, stress and muscle pain. In addition, CBD oil, a compound found in marijuana, is used by many athletes participating in different sports like basketball, UFC, track and field, and boxing.
Listed below are some of the best products that would be on trend this year 2019:
This wonderful food staple is incredibly nutritious because it's rich in healthy fats, protein, and other minerals. It has a mild and nutty flavor, but overall, it won't affect your appetite. The hemp seeds are similar to chia seeds and flax seeds, containing approximately 18% of protein per serving. You can add these seeds to your fruit shake in the morning, pancakes and even pasta.
The good thing about this product is that it doesn't give off psychoactive effects as THC levels are greatly reduced. Hence, it's a perfect superfood to take in the morning for a great source of energy.
This year 2019, expect to see more hemp seeds in cannabis groceries and dispensaries. Take advantage of this product to nurture your body, boost your  immune system and have a healthy heart.
Enjoy the fruity flavor of this premium edible packed with essential proteins, minerals, and vitamins. This doesn't contain any additives like sugar and corn syrup, but rather, organic honey, antioxidant fruit juices and cannabis extract. Don't worry, the potency is just enough and it does not have any psychoactive effects. The best thing about this is, it's shaped in gummy bears, making it fun to eat.
Specs:
All natural product
Available in two flavors Citrus Bliss andBeary Berry
Contain 30 capsules
Made from cannabis sativa
Grass-fed collagen with a high concentration of proteins
Medical Cannabis Bath Salts
Year 2019 is a new year to start fresh and discover more products for self-care.Aside from food supplements, expect to see more body and skin care made from pure cannabis. The bath soak salt is an example of a product that would be hot this new year. it is produced by Whoopi & Maya. it's a bath salt that combines the benefits of medical marijuana in terms of pain relief and relaxation properties for a warm and fuzzy night.
This bath salt is pretty potent and can immediately relieve joint and muscle pain. Simply use a decent amount and soak in warm water. Aside from its pain relief properties, your skin can also be smooth and nourished after this amazing bath.
CBD-infused Sparkling Water
This refreshing drink can be purchased from selected convenience stores and gas stations in the United States. It comes in two variants, having either onlyCBD or THC. You can choose from these two plus a variety of flavors. Note that this product is derived from hemp, which means it doesn't evoke the feeling of getting 'high'. The THC variety, on the other hand, contains just enough potency for a nice and refreshing beverage, with a slight kick.
This no-calorie drink is a great innovation that people will love. It's not like any ordinary sparkling water and the special ingredient can be beneficial for the body.
Pain and Inflammation Cream
Topicals are famous products used to relieve joint, muscle pain and lessen inflammation. According to numerous studies, cannabis has an anti-inflammatory compound which can help in several conditions like arthritis and muscle pain. If you're suffering from any of these conditions, you can now purchase the best CBD oil for pain and inflammation cream, with a cannabis extract from the brand "Dr. Kerklaan Therapeutics", this magnificent cream can be used for muscle tensions, joint pain, and stiffness. It contains 15mg of THC and 15mg CBD, harnessing the power of cannabis to treat aches and pains. It comes in a neat and compact packaging, which you can carry with you anywhere you go. It also relieves symptoms of eczema, which is non-stop itchiness, dryness of skin and irritations. Simply wipe an ample amount to the skin and wait until the product is working.
Tons of exciting things await cannabis this year 2019. With less strict laws and regulations coupled with more countries legalizing the use of this wonder plant, we can expect more innovations and findings. Who knows, maybe this coming new year can bring marijuana to new heights with substantial discoveries that can benefit mankind.
CBD Gifts Perfect for Any Person in Your Life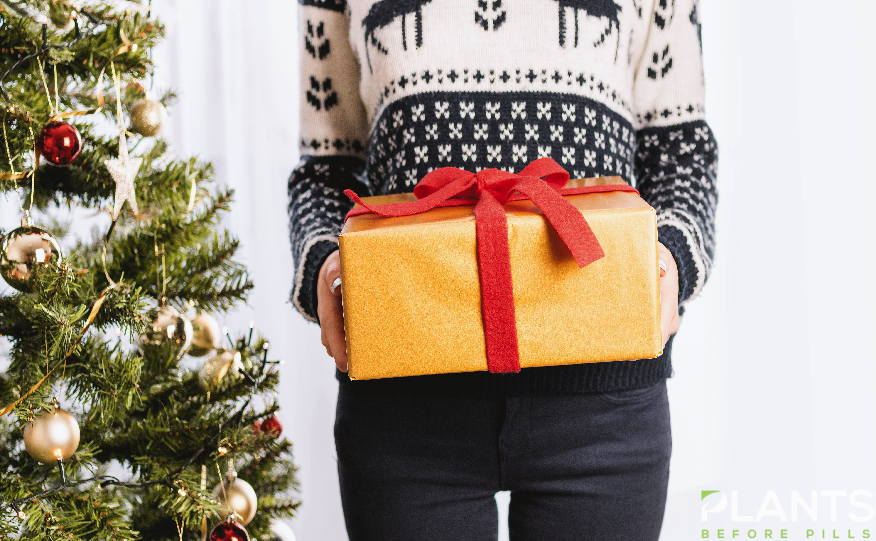 With the holidays just around the corner, getting your shopping dun just before the Christmas rush is essential. With the recent historic milestone for the marijuana and CBD oil industry, thanks to the legalization bill moving forward to the senate, CBD products are once again taking the spotlight. Because of the numerous cannabidiol items available on the market, shopping for just about everyone on your list becomes a little bit easier.
While gifting cannabis items to friends and loved ones is not exactly the norm, particularly for the more conservative individuals, taking this idea out for a spin might be a great idea. Apart from the numerous benefits associated with CBD oil, these also make for a fun and surprising treats everyone will surely love.
Packed with antioxidants, cannabidiol is known not only to manage and treat pain-related issues, but these also work well in other forms. From addressing anxiety to dealing with skin conditions, there's no surprise that there is a steady demand for these types of products.
Guide for Choosing the Best CBD Gifts
Still, can't choose what to give every person on our list? We have curated a special gift guide just for you.
For Your Boss – CBD Oil Coffee
You might see your boss coming in early and leaving the office late – and that's because he or she takes dedication and hard work to the next level. To keep them fired up and their energy levels high, why not give them the gift of coffee? With a little something on the side, these will help them work with an open mind and a much calmer disposition.
Flower Power Coffee co. already has cannabidiol-infused ground coffee ready to use as needed. Gifting this precious discovery to your boss will surely allow you to get in their good graces.
For Your Office Buddy – CBD Edibles
No matter how much you love your work, the office, and your colleagues, stress will always get the best of you. This can catch up on you and your officemates on a particularly long day or when your workload starts piling up and when you don't know where to start.
To show them that you care and that you understand their situation, adding in some gummies or other CBD oil edibles will work in your favor. Apart from easing their stress and lowering their anxiety levels, they'll appreciate having something to munch on in the middle of the day or during their shift. Choosing to go down the food route will also make cannabidiol consumption more subtle, especially since edibles can easily be disguised and blend in with normal food.
Kushly has some all-natural CBD gummies which contain 10 milligrams per piece. With its affordable rate, you might be tempted to give these edibles not just to your closest office buddy, but to your whole group as well.
For Your BFF – CannabidiolBitters Sampler Set
Who better to gift a cannabidiol bitters sampler set than your best friend forever, right? After all, with your shared love for all the finer things in life, what better way to celebrate the holidays than go all out?
A sampler set from Mountain Elixers will already fetch you five different cannabidiol-infused cocktail bitters. Whether you simply want to elevate your regular after-work drinking habit or experiment with something new, you and your BFF are guaranteed to find bitters that will pair well with just about any type of liquid. From tequila, whiskey, bourbon, tea, gin, or even sparkling water – these are sure to make get-togethers more exciting. Just think about all the sleepovers and dinners you'll have over these bitters.
For Your Skincare Enthusiast Friend – CBD Oil Serum
We all have that one friend whose skin is so flawless no matter the angle. If you have that one friend, chances are they're looking for new skincare products to help maintain their current skin condition. Since CBD oil is known for its soothing and anti-inflammatory properties, these will make for a valuable gift to add to their pile. These can easily treat the onset of pimples and bumps while keeping the skin soft and moisturized at all times.
One of the best CBD facial serums on the market today is the Hora Super Serum + CBD. Sold at Urban Outfitters, this line promises to protect and moisturize even the driest of skin types. Formulated with a blend of rosehip oil, argan oil, marine collagen, and vitamins A, B3, and C these will give your friend the supple skin she deserves. A limited edition skincare holiday ornament is also up for sale on their website and this already includes the serum and their famous overnight exfoliating mask.
For Your Partner – On-the-go Set
Your partner deserves to be pampered with every once in a while. But given his or her busy life and even crazier schedules, even a bit of relaxation can make them feel like they're not doing any work. If your significant other is anything like this, gifting them a set that they can take anywhere is perfect. Whether they're going to the gym or a work trip overseas, an on-the-go set made with cannabidiol is designed to calm their nerves.
For active partners who rarely have time for themselves, the Prima Activate & Gift Set is a godsend. Made with clean, natural, and organic ingredients, the formulations are also tested out by dermatologists ensuring only the highest quality. The gift set already includes soft gels, powder packets and elixirs designed for focus and wellbeing, and an advanced recovery rub for soothing their pains away.
For the Best Brother or Sister
Siblings have a special bond that no one else can take away. To show your love and appreciation for your pesky siblings, share a vaporizer that's designed to take the edge off. It will be just like sneaking away from your parents when you were kids.
The Immunity CBD Vaporizer from Wildflower comes with 500 milligrams of cannabidiol and contains less than .03% THC, meaning you won't get the high typically associated with marijuana. Instead, you can feel energized and refreshed after your session, especially with the vapors of eucalyptus, thyme, and myrrh combined with CBD oil. True to its name, you'll feel your immune and circulatory systems at their best.
For Your Darling Mother – Cannabidiol Wellness Set
If giving birth isn't hard enough, your darling mother also had to feed you, bathe you, kiss you good night, and everything else in between. To thank her for all the hard work she has given you in your life, why not give her a luxurious gift package right in her own home?
A cannabidiol wellness set called Cypress CBD Gift Set from Daughter of the Land might be a great stocking stuffer. These already include the brand's signature bath soak, balm, and bath and body oil. The plus side to using these products is that these are made from organic ingredients and are 100% fair trade.
This set makes for a thoughtful approach while still keeping your purchases eco-conscious.
For Your Dedicated Father – EVOO with CBD Oil
For the father who has discovered the joys of cooking and slaving away in the kitchen, giving away a luxe extra virgin olive oil laced with CBD oil is definitely the way to go. While your father may just be becoming a foodie, this EVOO formulation is guaranteed to enrich your meals with extra flavor.
Whether your father's a health buff who wants to drizzle their eggs and avocado toast with this creation or finishing meats with this oil, this olive oil can be used virtually any way they wish. This Plant People brand makes for a good option because these are non-GMO, gluten-free, pesticide-free, and vegan. A bonus is that cannabidiol's anti-inflammatory properties work well with this olive oil, giving you the best of both worlds.
For Your Grandparents – CBD Topical Ointment
Let's face it, your beloved grandparents are not getting any younger. Because of this, you might notice them hobbling down the stairs or even voicing out their concerns of joint pain. When you see them constantly wincing and even crying out in agony, it may be time to take matters into your own hands.
Many industry experts still believe that applying CBD topical ointments or lotions work best due to the instant relief it provides. Not only does it reduce inflammation, but it also addresses chronic pain by calming the nerves and 'numbing' the area.
Lord Jones is a popular brand in the industry and one of its most in-demand products today is its High CBD Formula Body Lotion. Dubbed as a "soothing, rich, luxurious lotion," this special formula ensures fast absorption and even faster action. Its cooling sensation also makes this a plus.
To Wrap it All Up
Gifting woes won't have to be a problem with this nifty guide. From showing your love to your partner to support for your friends, this list has got every person in your life covered just in time for the holiday season. Which of these would you like to have for yourself?
Black Friday Buying Tips and Finding the Best Cannabis Deals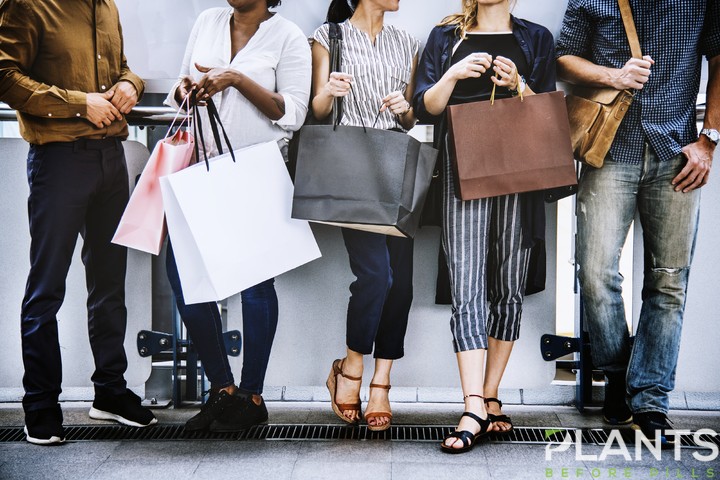 Black Friday is one of the busiest shopping days of the year, closing Thanksgiving with gift-giving tradition. The blackout sale is insane, and you can score the cheapest gadgets, home appliances, furniture, and all types of items. It is also the day when several dispensaries sell high-quality cannabis products like CBD oil, for lowest prices.
So far, there are lots of Black Friday deals on different cannabis online store. If you are running out on your strain supply and other cannabis-infused products, better check out these deals and plan your way through the biggest sale.
Shopping Guide for Black Friday
A few weeks before the Black Friday, you may be listing down the cannabis products you wish to buy for lower price. If you don't have time to visit a physical store or dispensary, you can always do online shopping and receive the package at your doorstep.
Before the big day, take in mind some tips that can be helpful in your shopping journey.
1. Take note of the sale information
Some sellers will start posting details on the Black Friday sale, with all the information you need. For example, the time when the sale would start, promotional codes, selected products, and others. As a consumer, being mindful of these things help to score discounted Cannabis oil, CBD tincture, and other products.
2. Beware of social media scams
Bad people will take advantage of the situation and post social media scams to lure people. The best thing to do is to ditch sketchy sites and pages, then head straight to reliable websites. This will save you from the troubles when you've entered card details to a suspicious page.
3. Enter valid code
List down valid promotional codes, if there is any. Sellers will be giving away codes with huge discounts up to 70% off. Make sure to double-check if you got the codes right, so it will work.
4. Don't skip reading product reviews
Still searching for cannabidiol products? It's still very early to look for the best products with awesome reviews. This is the best time to find the most-talked-about CBD oils, edibles, and vape, then verify by looking at product reviews.
5. Contact customer support
When in doubt, calling customer support is always a good idea. Contact the seller directly to find out about Black Friday deals, available items on sale, and other information.
Best Black Friday Deals to Watch Out For
This year is expected to be bigger with more cannabis brands selling new products. So far, here are the deals that you need to check:
On November 29 this year, you can enjoy 30% off on all orders with the promo code 'TBD.' 4 Corners Cannabis is participating in the nationwide blackout sale happening on Black Friday. Buy premium full-spectrum CBD oil drops, vape liquid, salve, CBD honey, pet tinctures, and more on the website.
Here is another brand that has 100% organically-grown hemp, selling full-spectrum CBD oil. Score 30% discount on all orders during the Black Friday. Use the promo code BLACK30 to get the discount. The sale will start on Nov. 22 until December 2, 2019.
Pet treats are on sale this Black Friday at Holispet. Get up to 35% off on all CBD products by using the code BLK35. CBD products include tinctures, oils, treats for stress and anxiety, and CBD capsules.
Stock up on your cannabidiol supply during the Black Friday as Diamond CBD gives away a 50% discount on selected products. Score discounted CBD products, from gummies, vitamins, facial creams, and oils. Even before the Black Friday sale starts, Diamond CBD already gave 25% discount on selected products.
Check out these deals and more during the Black Friday and enjoy discounted cannabis-infused products. Bookmark the websites today so it's easier to shop on November 29.
Celebrating the Holidays with a Cannabis Christmas Calendar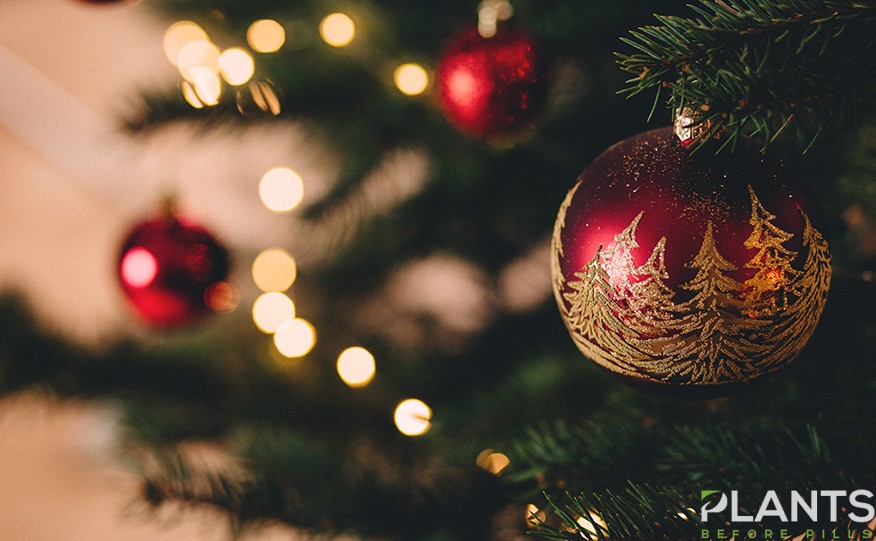 Those who celebrate Christmas are likely to be excited for this occasion as it is a festive time for people to get together. If you celebrate Christmas, you surely have your own traditions for the upcoming holiday. Whether you are into extravagant festivities or you are contented with an intimate get-together with friends and family on Christmas Eve, you might want to consider getting a cannabis Christmas calendar. Not familiar with them? Read on to find out more.
What is a Cannabis Christmas Advent Calendar?
Advent calendars cover the days leading up to Christmas, starting from December 1 to December 24. These have flaps on each day, which can contain an image related to the holiday, small treats or trinkets. A cannabis advent calendar follows the same concept, except that you can expect to get marijuana-infused items for each day.
MMJ patients and enthusiasts alike will definitely enjoy getting a small marijuana surprise for every day up to Christmas eve. If you are interested in having one for the upcoming celebrations, here are some cannabis items you can include.
Plain Ol' Flowers and Buds
Perhaps one of the most basic things you can stash into your calendar is a bunch of dried marijuana. You can also roll some joints or buy pre-rolled ones because what's better than waking up to find a spliff waiting for you every day? This can definitely complete the day of every marijuana lover.
To spice things up, you can even place different strains of cannabis for each day, giving you the chance to try out different varieties every day! There are 779 strains or probably more out there, so you will definitely find the experience of picking the best ones exciting.
CBD Products
If you are looking to give some cannabidiol-infused products a try, then this is a great opportunity for you. Think of items that you would want to check out. Perhaps you have been wanting to see if that cannabis shampoo can help your hair get that healthy glow. You might also be curious about the effects of CBD topicals for your skin.
Take this holiday season as a chance to try out these products. With the medicinal effects of the cannabinoid, you can get positive outcomes with these items, depending on different factors that can vary the effects of the cannabinoid on your body.
You can choose from a lot of different products such as topicals (creams, lotions), oils, pills and even vape pens.
Small Treats
Aside from the items mentioned above, you can also buy edibles. These are easy and fun to consume, especially if you have a sweet tooth. Many companies have released their own line of cannabis-infused candies, from chocolates to gummy bears.
Those who are into baking might want to make some treats themselves. If you are concerned about complicated recipes, worry not because these are definitely easy to make. You just need the usual ingredients for, say, brownies combined with decarboxylated cannabis buds. Just keep in mind that cannabinoids and terpenes can evaporate so, cooking using the right temperature is vital.
With marijuana-filled advent calendars, you can definitely make your December much more exciting. What's better is that these marijuana-filled calendars are also perfect as gifts. Just keep in mind that there are states that enforce strict rules against the plant, so make sure to verify if the receiver lives in a state in which such products are legal. Moreover, see to it that you keep these items out of the hands of minors as legal states only allow adults to handle such products.