What to Expect In 2019: Best Cannabis Stocks, Market, and New Products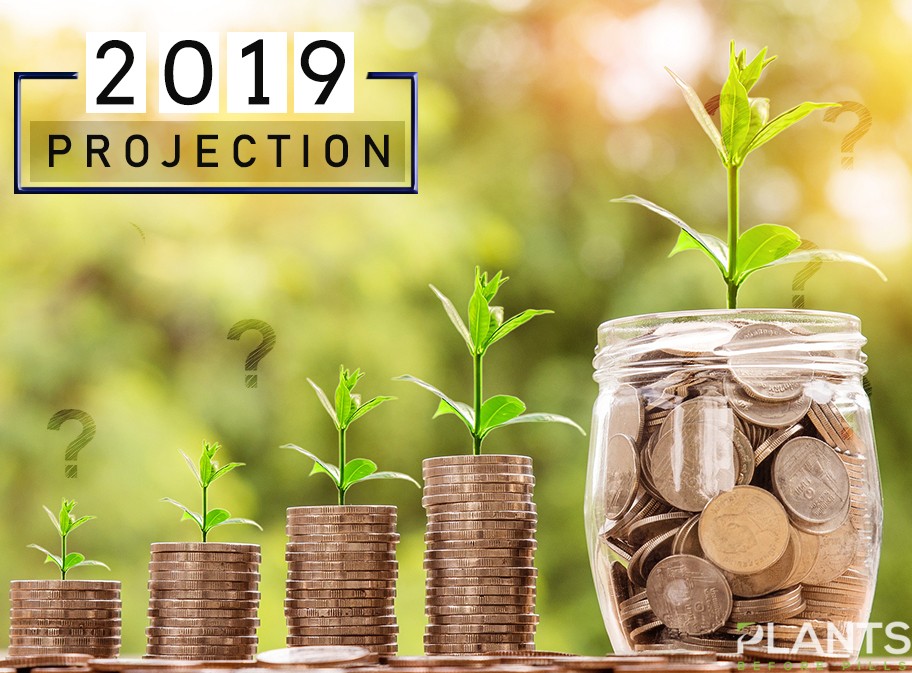 The year 2018 has been a good year for cannabis, with more opportunities for entrepreneurs to sell marijuana for medical and recreational use. We've also witnessed some of the greatest millstones for cannabis, with the Canadian legalization for recreational use. What followed this news was a rampant shortage of marijuana supply across the country. With the year 2018 coming close to an end, experts are predicting that the marijuana industry is set to become bigger by year 2019 with lots of countries pushing for less strict laws on the use of this wonder plant.
The question now is, what's in store for cannabis this year 2019? We've got a few things to spill:
Investment Interests in Cannabis
With Canada being the second country to legalize recreational marijuana use following Uruguay, more and more increase in investments have been witnessed in the country. Not only would local companies take advantage but also foreign investors, who are already eyeing Canada to drive more sales and earn a bigger profit. It is important to note that the height of the foreign investment drives is good for the economy as it offers more resources to produce cannabis-infused products.
Meanwhile, in the US, the federal law still recognize marijuana as a Schedule 1 drug but there are also lots of opportunities here involving the cannabis market. In the 30 states that legalized the use of this plant, businesses can get a permit to run a marijuana-related business like dispensaries.
Let's also not forget the increasing craze of the people with CBD or cannabidiol products, ranging from skin care to edibles, topicals, and oil for vape. These are continuously in demand, especially for those who suffer from mental disorders and chronic pain.With CBD not giving psychoactive effects, many people who are in the stricter states can benefit from these products.
Overall, 2019 will be a good time for people to list and invest in Canadian stock exchanges as more cannabis companies will likely produce more products.

For more information on investing in marijuana stocks, check out Stocks Marijuana Diary.
Efficient Growth of High-Quality Marijuana Crops
The increasing number of countries that legalize the use of marijuana can be beneficial for the efficient growth of high-quality yields. Because cannabis is still not completely legal in the United States, growing this plant is both challenging in terms of money and physical labor. Some growers are guilty of planting marijuana in tiny spaces, therefore quality is sacrificed.
Quality is definitely important when it comes to marijuana as some bad weed can be associated with bad taste and bowel issues. Top-shelf marijuana are high-quality in terms of strains and taste, with a nice dank and beaster. Most consumers who are using marijuana for medical purposes need top-shelf quality to get the best out of this plant. Now that marijuana is already up for medical and recreational use, we can expect an efficient growth of quality crops from farmers and other cannabis growers.
Advances in Laboratory Testing
Other countries, particularly in Asia, still ban the use of marijuana as it is seen as an addictive compound. Given this situation, many researchers and scientists cannot perform various scientific experiments to test this plant. Stricter laws get in the way for these professionals to discover more potentials of cannabis and its effects on the human body.Although there are recent studies that proved the positive effects of cannabis and some of its active compounds like CBD and THC, there's still more to learn from this wonder plant.
Good news however, by year 2019, with Canada's legalization of marijuana use, scientists will have the freedom to test and explore cannabis. A large conference is scheduled for July 2019which would be held in Bangkok, Thailand, to gather leaders and members of the academe to exchange notable research and experiences about marijuana. This conference will also shed light on medical cannabis and its potential to be an alternative to pharmaceuticals.
We can expect more studies concentrating on the benefits of cannabis and how it can treat diseases like cancer, arthritis and mental disorders like depression, schizophrenia and more.
Product Branding and Innovation
Lots of cannabis brands would likely be in a tight competition with more innovations by year 2019. Aside from quality and taste, branding is an equally important aspect of getting more loyal customers.The range of products invented plus the packaging and marketing can be a battle ground for cannabis businesses.
Consumers, on the other hand, will have lots of options with the broadening of the marijuana market. Different products will be made, from CBD oils, marijuana cigars, beverages, topicals, cosmetics, and even edibles.
New Cannabis Products to be On Trend this 2019
Gone are the days when using marijuana is a taboo. With new developments and studies on the potential of this plant, many people have changed their views of cannabis. In fact, some are ditching over-the-counter medicines as marijuana works well for chronic pain, stress and muscle pain. In addition, CBD oil, a compound found in marijuana, is used by many athletes participating in different sports like basketball, UFC, track and field, and boxing.
Listed below are some of the best products that would be on trend this year 2019:
This wonderful food staple is incredibly nutritious because it's rich in healthy fats, protein, and other minerals. It has a mild and nutty flavor, but overall, it won't affect your appetite. The hemp seeds are similar to chia seeds and flax seeds, containing approximately 18% of protein per serving. You can add these seeds to your fruit shake in the morning, pancakes and even pasta.
The good thing about this product is that it doesn't give off psychoactive effects as THC levels are greatly reduced. Hence, it's a perfect superfood to take in the morning for a great source of energy.
This year 2019, expect to see more hemp seeds in cannabis groceries and dispensaries. Take advantage of this product to nurture your body, boost your immune system and have a healthy heart.
Enjoy the fruity flavor of this premium edible packed with essential proteins, minerals, and vitamins. This doesn't contain any additives like sugar and corn syrup, but rather, organic honey, antioxidant fruit juices and cannabis extract. Don't worry, the potency is just enough and it does not have any psychoactive effects. The best thing about this is, it's shaped in gummy bears, making it fun to eat.
Specs:
All natural product
Available in two flavors Citrus Bliss andBeary Berry
Contain 30 capsules
Made from cannabis sativa
Grass-fed collagen with a high concentration of proteins
Medical Cannabis Bath Salts
Year 2019 is a new year to start fresh and discover more products for self-care.Aside from food supplements, expect to see more body and skin care made from pure cannabis. The bath soak salt is an example of a product that would be hot this new year. it is produced by Whoopi & Maya. it's a bath salt that combines the benefits of medical marijuana in terms of pain relief and relaxation properties for a warm and fuzzy night.
This bath salt is pretty potent and can immediately relieve joint and muscle pain. Simply use a decent amount and soak in warm water. Aside from its pain relief properties, your skin can also be smooth and nourished after this amazing bath.
CBD-infused Sparkling Water
This refreshing drink can be purchased from selected convenience stores and gas stations in the United States. It comes in two variants, having either onlyCBD or THC. You can choose from these two plus a variety of flavors. Note that this product is derived from hemp, which means it doesn't evoke the feeling of getting 'high'. The THC variety, on the other hand, contains just enough potency for a nice and refreshing beverage, with a slight kick.
This no-calorie drink is a great innovation that people will love. It's not like any ordinary sparkling water and the special ingredient can be beneficial for the body.
Pain and Inflammation Cream
Topicals are famous products used to relieve joint, muscle pain and lessen inflammation. According to numerous studies, cannabis has an anti-inflammatory compound which can help in several conditions like arthritis and muscle pain. If you're suffering from any of these conditions, you can now purchase the best CBD oil for pain and inflammation cream, with a cannabis extract from the brand "Dr. Kerklaan Therapeutics", this magnificent cream can be used for muscle tensions, joint pain, and stiffness. It contains 15mg of THC and 15mg CBD, harnessing the power of cannabis to treat aches and pains. It comes in a neat and compact packaging, which you can carry with you anywhere you go. It also relieves symptoms of eczema, which is non-stop itchiness, dryness of skin and irritations. Simply wipe an ample amount to the skin and wait until the product is working.
Tons of exciting things await cannabis this year 2019. With less strict laws and regulations coupled with more countries legalizing the use of this wonder plant, we can expect more innovations and findings. Who knows, maybe this coming new year can bring marijuana to new heights with substantial discoveries that can benefit mankind.
Kratom – Benefits, Uses, and Dosage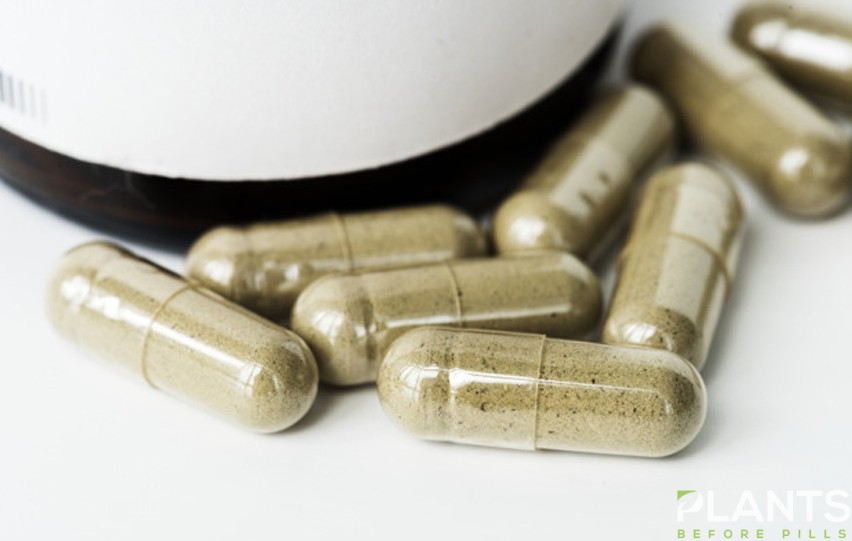 Curious about Kratom? Perhaps, you might have encountered the term while scrolling online. Or maybe, you've heard it somewhere and got curious on what the word refers to.
Often, for people who are familiar with the Southeast Asian culture, Kratom may originally refer to the herbal supplement used traditionally by the masses to relieve aches and pains in the past. However, to date, the identity of Kratom has become more complicated than that.
Specifically, from an herbal supplement, the plant shifted to a recreational drug often used to elevate mode, boost physical endurance, and even relieve opioid withdrawal symptoms.
Below, we have rounded up everything you need to know about this traditional herbal medicine, along with its benefits, uses, and dosage. Read on to know more.
What is Kratom?
Essentially, the term Kratom refers to a type of evergreen tree found in Thailand, Myanmar, Philippines and other South Asian countries.
What gave the tree a special status is its leaves, which are used as medicine and as recreational drug when chopped, chewed, or made into tea.
Are there Benefits Attached to Consuming Kratom?
Specifically, the leaves of Kratom contains two potent alkaloids, named the mitragynine and 7-hydroxymitragynine. When ingested, these alkaloids can produce euphoria and provide pain relieving, anti-inflammatory, and muscle relaxant effects.
Due to this, the plant has been used traditionally by local labourers in Asia to combat fatigue and relieve pain that come with their day-to-day tasks
However, that is just the beginning.
Soon, due to the plant's mood-boosting effects, it was later adapted to become an alternative med to treating mood disorders, such as depression and anxiety. Its sedative feature, which evokes feelings of euphoria, also made it an ideal treatment to ease withdrawal symptoms from illicit drug use.
How Much Kratom Should One Take?
Generally, consuming Kratom can lead to either a stimulant or sedative effect.
To achieve the first one, it is advised to take the substance in low doses, usually lower than 10 grams. When this happens, people who take the plant are expected to feel a boost in their energy, alertness, and giddiness. However, similar to the 'high' effect associated with marijuana, kratom consumption also leads to reduced motor coordination.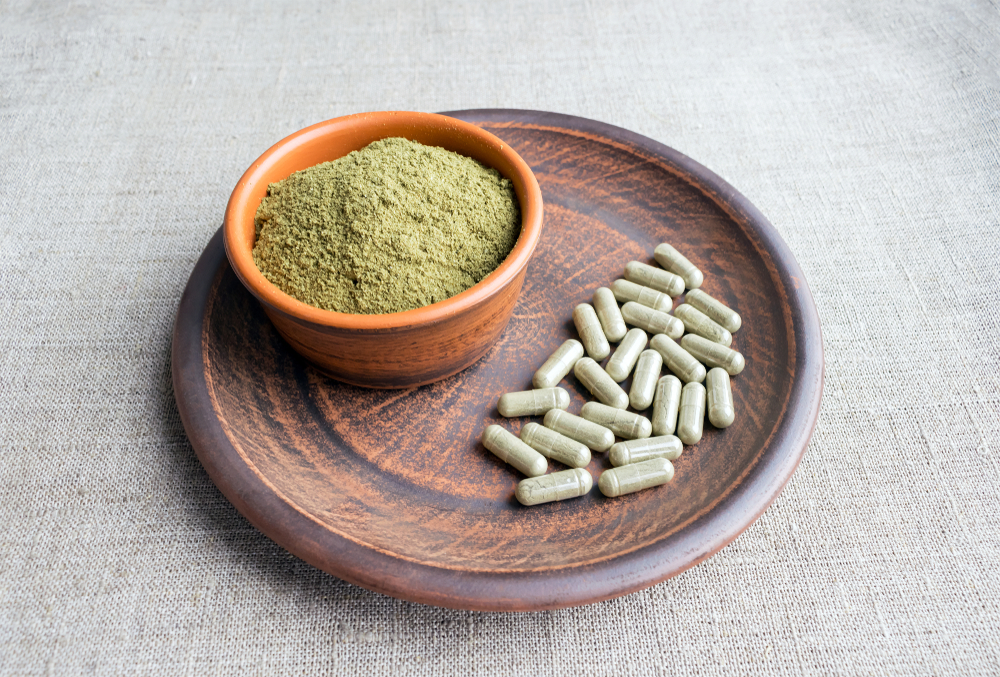 The effects are said to usually start within 10 minutes after ingesting the plant and can last up to one and half hour.
Meanwhile, when taken in larger dose, usually between 10 to 25 grams, users are to experience kratom's sedative effect, which are often described with general feelings of calmness and euphoria lasting up to six hours.
Why Is It Banned in Other Countries?
Generally, while there is good anecdotal emerging evidence that kratom are effective in relieving withdrawal symptoms, there are also a few studies suggesting that using the herbal medicine can lead to the development of another addiction.
In one particular study, for instance, people who took kratom for over six months were reported to had experienced withdrawal symptoms similar to those that occur after opioid use.
Other side effects also often linked to the drug include constipation, severe weight loss, insomnia, and loss of appetite.
Because of these, kratom remains to be a controversial medicine in the science field.
What Now?
To date, with still no sufficient clinical and rigorous studies focusing on kratom, its benefits remain to be deeply anecdotal.
However, despite this, many proponents still believe that the true medicinal potential of the herbal medicine is still yet to be unveiled.
A Guide on Using CBD Oil to Cope with Burnout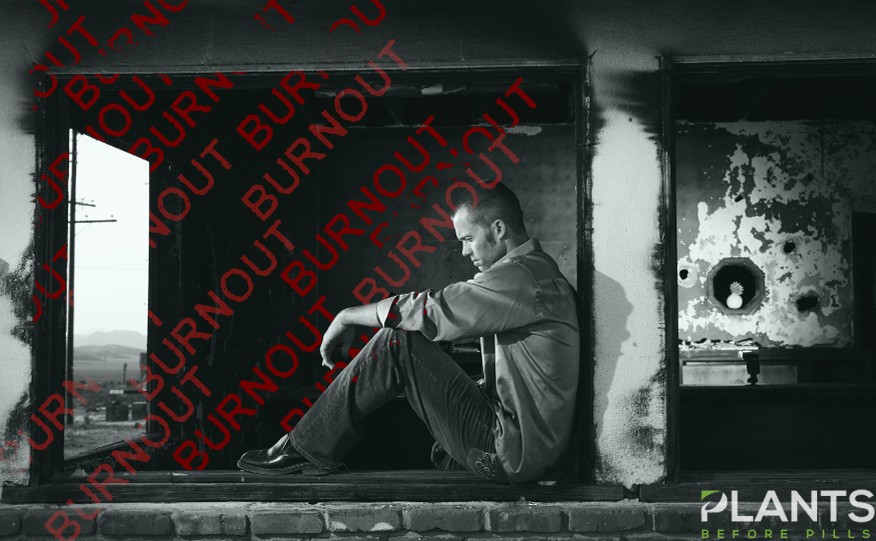 Numerous individuals around the world feel the need to break away from their work environment due to burnout. A professional can experience burnout in a variety of ways, often showing physical, mental, and emotional signs due to their workplace or stress related to their job. Apart from experiencing anxiety and even detachment, workers can also undergo physical pain such as muscle tension and headaches.
Recently, the World Health Organization (WHO) recognized burnout as an official medical condition. This is a disease which affects many people around the globe and today, it can now be considered as having a medical diagnosis.
Burnout happens when an individual experiences constant stress, resulting in high levels of cortisol. As an effect, the body encounters a challenging time in producing cortisol, therefore interfering with the body's ability to address sleep, digestion, and other bodily functions.
Why Use CBD Oil
Individuals who are working in high-stress careers or environments may be experiencing signs of burnout or burnout in itself. In a study published in Open Access Government, studies show that millions of individuals around the globe experience stress and anxiety, with 36% of Brits expressing that they experience anxiety and depression as a result of their careers.
CBD hemp oil can greatly reduce symptoms associated with burnout as well as anxiety, stress, and depression. With pure cannabidiol directly affecting and working with the endocannabinoid system of users, it can help regulate bodily functions such as the mood and appetite among others.
Made without THC compounds, CBD oil Canada does not contain psychoactive components. Unlike its intoxicating counterpart, cannabidiol seeks to alleviate stress and improve mood as well as treat a host of other conditions. With anti-inflammatory properties, this is also found to ease pain.
There are numerous research data detailing the effects of CBD oil for anxiety, and while more studies need to be conducted, initial data show that using cannabis is indeed beneficial.
How to Use CBD Hemp Oil
If you are interested in taking in pure cannabidiol and seeing firsthand its enviable effects, you might want to experiment and find something that works for you. Below are some no-fuss ways you can incorporate this into your life to avoid burnout:
Take a Gummy Bear at Work
The cannabis industry takes pride in offering a wide range of CBD oil edibles on the market. From cookies, brownies, sour tapes, and gummy bears – the list is endless. To stay inconspicuous at work and steer clear from the prying eyes of your workmates, you might want to start out by eating a piece of gummy with a small dosage.
Even better, take your lunch break outside and eat your gummy bear right after. You'll feel more relaxed after a short while.
Prepare a Delicious Meal
Prefer to make a delicious homecooked meal after coming home? An easy dish you can whip up after work is a cannabis-infused aglio olio pasta. While this usually calls for cannabutter, you can also use whatever CBD oil you have on hand.
All you need is to brown some garlic in some butter and olive oil, add some chili flakes, and a few drops of your cannabidiol. Toss in your pasta and garnish with some parsley and you're all set.
Drink Cannabis-Infused Cocktails
Wash down the stressful week with a cold and refreshing cocktail. An easy drink to make is the Afterschool Special, featuring a heady blend of citrus flavors. To make this, you need Pommeau, simple syrup, grapefruit vermouth, grapefruit juice, and 12 milligrams of CBD oil. Shake these together and garnish with grapefruit.
With the help of pure CBD oil, you can help treat the symptoms of burnout. Better yet, you can use this product to prevent burnout.
Skin is In: Cannabis-Infused Products Beauty Gurus Swear By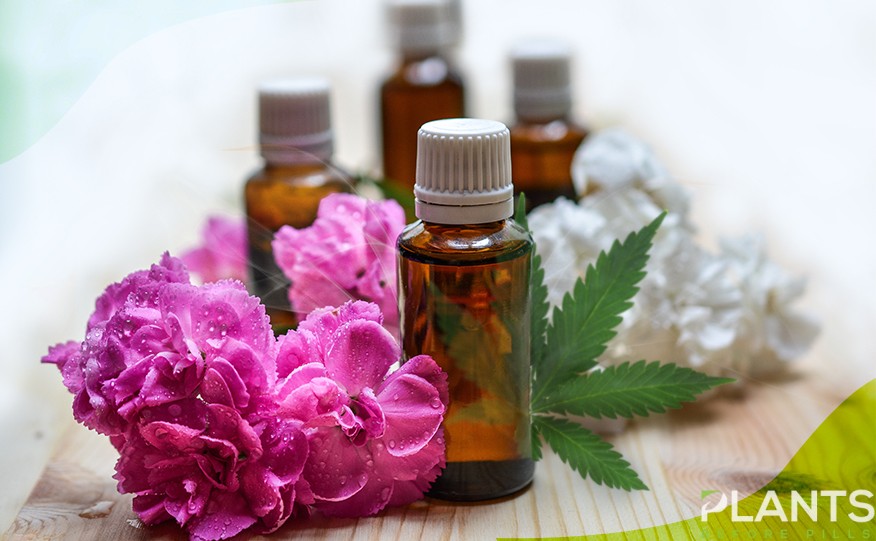 The changing weather conditions can take a toll on your skin. At times, you may notice your complexion becoming dull, sometimes even becoming peppered with dry patches. To look and feel your best at all times, pampering your skin with the best facial creams and treatments should be a priority when it comes to cannabis and CBD skincare.
Take a cue from your beloved and renowned beauty gurus. As individuals who rally for your best self and your best skin, these people know just how to nurse your skin back to its original condition. They might even make your face glowing and radiant than ever before.
One of the secrets that these skincare fanatics and beauty gurus share is trying out tons of products. One of the products these people swear by is using cannabis oil as one of their main skincare staples. If you are interested in getting your skin in its best state, take a look at some of the best cannabis-infused products and procedures you can do.
Cannabis-Infused Beauty Products and Procedures
If you are after the ultimate pampering session that's all kinds of luxurious, treating yourself to a wonderful afternoon of facials and spas is in order. According to Lauren Dana from Bustle, this life-changing treatment was not only a holistic experience, but it also allowed her to get in touch with her spirituality.
Should you wish to avail of this treatment yourself, visiting Harlem Skin and Laser Clinic is a great idea. Their session starts off with welcome rituals of sorts, with your feet being massaged with hemp oil balm, allowing you to release tension and anxiety from your body. This alone is telling that you're in for a one-of-a-kind session.
If a facial sounds way out of your league for the meantime, getting an equally luxurious product might do in a pinch. Hallie Gould from Byrdie reviewed I-Pekar Cannabis-Infused Tissue Repair Serum and said it did wonders for her face. Aside from helping heal acne, reduce inflammation, and stimulate cell regeneration, this serum also made her face feel more taut and smooth!
Want to go the extra mile? Take a leaf out of her book and use a derma roller. While the microneedles seem a little intimidating at first, using this item on your face in conjunction with the serum can yield the best results. Apart from boosting collagen in your face, you can also heal your skin.
You shouldn't stop at keeping your face moisturized. If you want your body to exude the same glow as your face, keeping it in good health should be in order. To do this, slathering on a generous pump of body lotion is the best way to go.
Lord Jones High CBD Formula Body Lotion is formulated with hemp oil that can help restore your skin's natural barrier. Not to mention, cannabidiol oil is perfect for relieving muscle pain and soreness from your body. If you want to indulge and soothe your tired body, make sure to put this lotion on right after your bath. You're guaranteed to have a restful sleep throughout the night.
Many people forget to keep their lips hydrated and moisturized. Whatever the season might be, it seems that these puckers just keep getting chapped! Since you won't want to be caught dead with cracked or peeling lips, swipe some lip balm right away. The Body Shop's Hemp Heavy Duty Lip Care is popular for a reason. Made with hemp oil, this will surely keep your lips smooth and kissable all year long.
Add these products in your arsenal and your skin is certainly on its way to looking its best. Who knows, you might even set a trend with your friends and loved ones!