Top 10 Cannabis Strains That You Should Try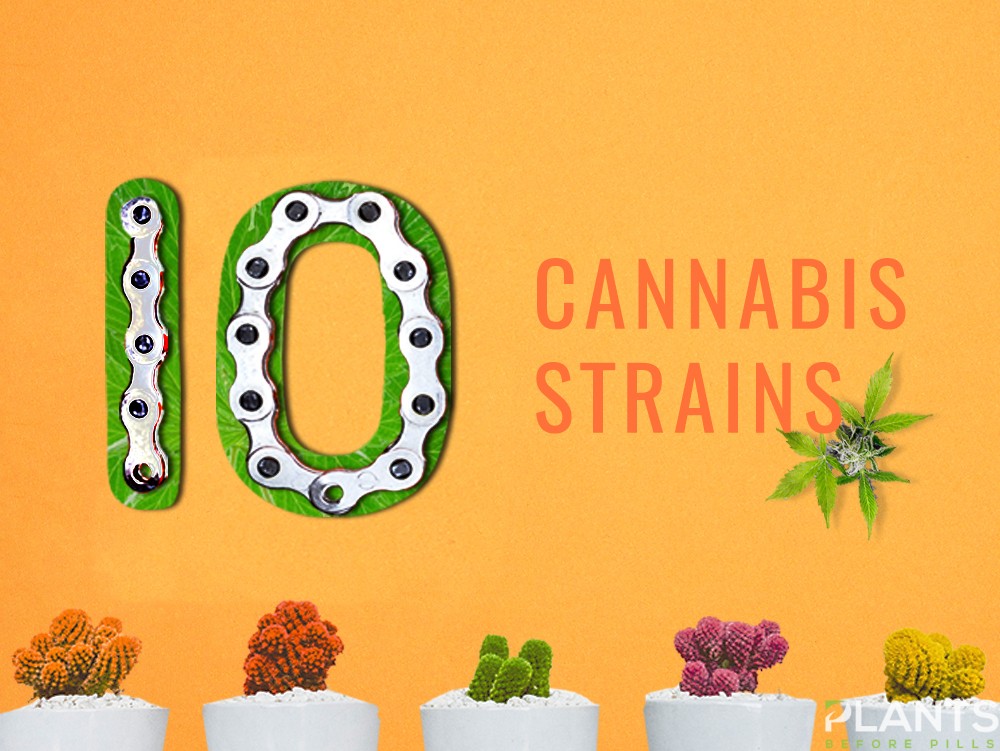 With all of these exciting new Cannabis strains available, marijuana consumption has never been more fun. You can choose from extremely medicinal to almost exclusively recreational types, depending on your needs.
Stephen Hawking Kush
Stephen Hawking Kush is a strain with record levels of THC at 12% (highest recorded) and CBD at 13.7%. Stephen Hawking Kush or SHK has been found to be a good addition to depression and insomnia treatments. It offers a nice brain high to induce creativity but would not be suitable if you were trying to produce more analytical work. Its effects are so subtle that you could carry on with your day-to-day activities after consuming moderate amounts of this strain.
Jack Herer
This strain is a sativa-dominant hybrid known to produce a balanced cerebral and body high due to its regulated THC content (15% to 24%). This balance can lead to consumers feeling relaxed while maintaining a focused mind. This is perfect for relief from mild stress and anxiety while also proving valuable for treating aches and pains. For best results, you can take it during the daytime as it can stimulate your thoughts and mood.
Ringo's Gift
This variety has been cross-bred specifically to be a highly medicinal strain. It is 60% sativa and 40% indica, with a 24:1 CBD to THC ratio. Due to its high CBD content, Ringo's Gift induces a stress-relieving experience for the users without keeping them on couch-lock. Mental conditions such as ADD/ADHD, PTSD, and depression, as well as physical ailments such as epilepsy, arthritis, and ALS, can be treated using this variety.
ACDC
ACDC is a popular medicinal variety of cannabis due to its high CBD and extremely low THC content. This half sativa-half indica hybrid is very popular with medicinal marijuana patients but is not the preferred variety among recreational users because it lacks the sought-after psychoactive effect. When smoked, ACDC gives a feeling of euphoria and peace, alongside a more focused and clearer head.
Suzy Q
If the therapeutic effects of ACDC are too subtle for you, perhaps you might want to try Suzy Q. It has an average of 20:1 CBD to THC ratio and top-quality batches can even go as high as 59:1 CBD to THC ratio. Because of the potentially high amounts of CBD, you might expect an overwhelming brain high, but surprisingly, Suzy Q offers a slow, uplifting effect. This type can be used for increasing appetite, to boost energy, and can act as an anti-inflammatory.
Cannatonic
For a stronger, more relaxing effect, Cannatonic offers a mix of pain-relieving and calming properties. With more than 6% THC and 6% to 17% CBD, this strain is perfect for morning or afternoon consumption. It soothes the muscles, relieves pain such as migraines and headaches, reduces nausea and acts as a mood enhancer.
Cannatsu
Cannatsu is a cross-breed between Cannatonic and Sour Tsunami. This strain has a balance of 8% to 11% THC and 10% CBD, giving users more of the medicinal benefits than the psychoactive effects. It does not alter the mind, but clears it out, making it perfect for increasing brain function.
Northern Lights
Northern Lights is an indica-dominant strain and is popular with recreational users as it offers a stronger body high. This strain is not recommended for beginners. With an average of 21% THC, this hybrid gives a sedated feeling, perfect for inducing a more restful sleep and for the treatment of insomnia.
Skunk # 1
Skunk #1 was created to have higher levels of THC. This 35% sativa and 65% indica hybrid contains record amounts of THC at 22.1%. With such high amounts of THC, users can expect maximum relaxation and extreme euphoria. Some users have even reported experiencing energy boosts, and it's perfect for managing aches and fatigue.
Willy's Wonder
If you want a purely recreational experience,Willy's Wonder is the strain for you. It has 17% to 26% THC and 0.1 to 0.7% CBD.  This strain provides an intensified psychoactive high. At the onset, you will experience an uplifted mood and heightened senses. However, it will, later on, give a powerful sense of calmness. This strain should be taken at nighttime and is not recommended for newbies.
Go to your local dispensaries and try these cannabis strains now!
The Latest Cannabis Trends to Follow this 2020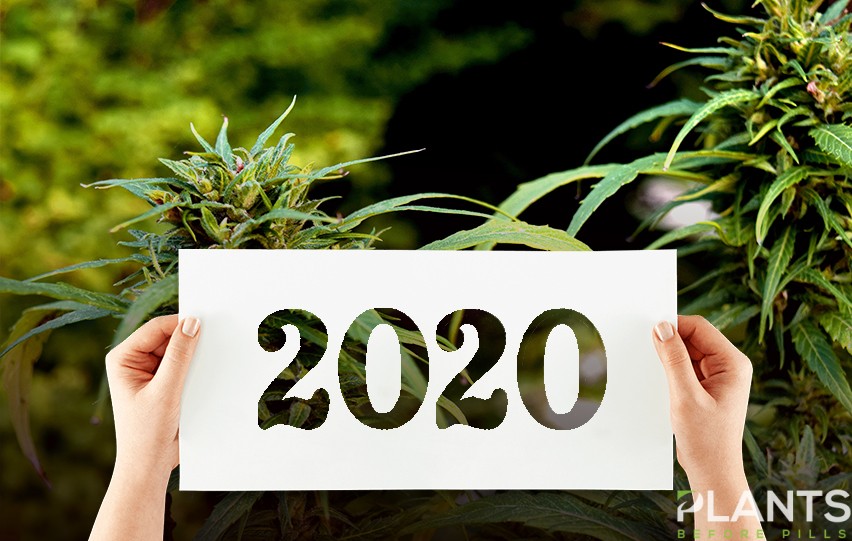 Cannabis may be around for thousands and thousands of years, but you can expect that the plant will undergo new developments as more research is conducted. With the legalization of the plant not only in specific states of the United States but also in entire countries such as Uruguay and Canada, there are bound to be valuable additions to research and development works related to cannabis.
With the mounting mainstream interest in medical and recreational marijuana, more entrepreneurs and companies are starting to focus on the plant. From health and leisure products to new and exciting strains, complete with cannabis-focused establishments, there are plenty of things you should watch out for this 2020. Want to know where to start? Read on!
New Cannabis Strains to Try
First up are newly developed strains that can make anyone's cannabis journey much more exciting. In the past, experts have estimated that there are almost 800 strains available in various communities across the globe. Quite possibly, there are a lot more cannabis strains than that.
Keep in mind that each strain has its own distinct characteristics that make that strain unique. When casual and expert growers find two strains that they find preferable, they tend to experiment by breeding them to create the perfect strain for them. Because of this, you can bet that there are over 800 varieties of the plant.
This year, you might want to try some of the newest and most exciting strains. Check them out below:
Let's start this list by talking about The New. Yes, this strain is called "The New" because it is, well, new. Developed by Humboldt Seed Organization and Sherbinski, this feminized variety is an indica-dominant hybrid. In fact, it is 80% indica. This means that it is bound to have high levels of tetrahydrocannabinol (THC), which can reach up to 28%.
To create this variety, the breeders crossed Sherbinski's Girl Scout Cookies and a special type of Larry OG. When growing these seeds, you will have to wait up to 65 to 7 days before you see flowers. It can be grown both indoors and outdoors.
Wedding Flowers one of the newest creations of Dr. Krippling, a UK-based cannabis research and development brand. In many ways, it is an improvement of the famous Wedding Cake. Wedding Flowers has a rich flavor and aroma profile.
Because it is a sativa and indica hybrid, you can enjoy a combination of cannabidiol and THC. This is an indica dominant strain, so it has high THC levels at 20%. It is known to have a flowering time of around 56 days.
Bred by G13 Labs, this auto-flowering hybrid is a mix of Sunset Sherbet and Girl Scout Cookies. As it is auto-flowering, it is easy to know that it is mixed with Cannabis ruderalis. This type of strain is known for its auto-flowering quality, which is the ability to switch from vegetative to flowering growth.
Because the two main plants are indica-dominant, you can expect a good amount of THC. However, it can also give cerebral stimulation. Fro-Yo auto's profile is sweet and fruity, combined with a hint of earthy tastes.
When it comes to regular strains, New Order is one of the most notable entries. It was developed by Mosca Seeds with a whopping 85% indica dominance. Its parents are Triangle Kush and Wookies #15 (mother) and Fire Alien White (father). It has a flowering time of 60 to 65 days with medium to large yields. According to the creator Mosca Seeds, this strain a personal favorite.
New Health and Leisure Cannabis Products
While growing and consuming leaves and buds is a great way for adventurous individuals and medical marijuana patients, there are people who would rather start slow or take it easy. This is simply a matter of consumption preference. These individuals prefer to consume the plant in order ways.
With the current climate surrounding marijuana, many different ways of consumption have been found. From orally ingesting food and beverage products to topical applications, consumers nowadays have can use cannabis and CBD oil products however they please. For the latest health and leisure products, here are some you should look out for:
Avon's CBD oil for skin care
Who hasn't heard of Avon? This beauty product company is known across the globe for its accessible and affordable products. In the past, customers could get their hands on a wide range of items such as skincare, fragrances, and cosmetics. While these are good deals for its patrons, CBD enthusiasts will be glad to know that it has entered the green market.
Avon just launched its very first CBD skincare product called Green Goddess. It is a facial oil infused with CBD oil along with other natural ingredients such as sunflower, jojoba, turmeric and squalene oil. This product is touted as a vegan, fragrance-free and hypoallergenic product, which has been tried and tested by dermatologists.
Pure BS Maple Shack's infused syrup
Even if you are not a pancake addict, you have probably craved pancakes in the past. And what can make pancakes perfectly sweet? Maple syrup, of course! This syrup does not offer a sickly-sweet taste to your breakfast. Instead, it has a mild flavor that goes well not only with pancakes but also with waffles and French toasts.
If you think that there is nothing better than adding maple syrup to your morning meal, then think again. Pure BS Maple Shack's syrup is infused with cannabinoids, THC to be exact! It has 500 mg of THC per four-ounce bottle. A lot of research has been done to perfect this product, so why not go and give this tasty treat a try?
Hapy Kitchen's award-winning gourmet edibles
We know that there are a lot of cannabis-infused edibles ever since the legalization of the plant in many parts of the world. In fact, this market has become one of the most profitable ventures in the past months. While you can definitely try every product in your dispensary, you might be craving for some gourmet-level edibles to match your high standards for marijuana buds.
Enter Hapy Kitchen, the Cannabis Cup 2019 winner from Portland, Oregon. This artisanal kitchen uses a secret proprietary technique to extract cannabinoids from the plant, allowing them to combine THC into their line of luxury chocolates and CBD to their tinctures and other edibles. The best thing is that they give exciting twists to their items such as the chai tincture.
New Cannabis-Focused Places to Check Out
Now, because the plant has been legalized and is slowly becoming more and more mainstream, many businesses are starting to offer services to enthusiasts and patients alike. These establishments are consumer-friendly, making them an ideal place to meet fellow marijuana consumers and experience the culture in your area. Here are some of the places you should check out:
Berkeley's vaping lounges
Those who live in Berkeley or are traveling to Berkeley will be glad to know that the city is planning to open lounges that would allow people to smoke, vape or generally consume marijuana. These lounges will be placed in the city's dispensaries. With these places, residents have a safe space to peacefully consume their preferred cannabis products. This is perfect for people who are not able to use the plant in the comfort of their own homes.
Colorado's Illegal Burger franchise
Burgers have always been decadent, but what makes Illegal Burger's menu much more appealing is the added benefit of CBD. Known as the very first CBD restaurant franchise Illegal Burger is owner Jordan Nixon's answer to the growing demand for infused products in Colorado. Nixon definitely knows what he is talking about as he himself is a medical marijuana patient.
Suffering from multiple sclerosis, CBD is what made him live his everyday life normally. Nixon is passionate about his advocacy and business that he also established a CBD brand named Illegal Brands, which the restaurant chain uses in preparing their food items.
If you think gambling and endless nights out are the only attractions in Las Vegas, you will be glad to know that you can now pamper yourself with cannabis in the city. And we do not mean consuming your cannabis products in Vegas, although that is one thing you can do in Sin City.
You can drop by Waldorf Astoria Spa to see how you can experience the best self-care and wellness treatments complete with CBD topicals such as massage creams. Choose from its luxurious packages such as the Essential Stress Release Massage. You can also take home jars of CBD cream used for your massage, leaving no waste behind.
From the health and beauty departments to leisure and even the culinary world, there's no denying that the prevalence of cannabis products has become ever-present in just about any field. As the marijuana industry continues to experience a growing demand, so can we expect to see more and new products in these fields.
Weed in Pot: Tips for Growing Cannabis in Your Backyard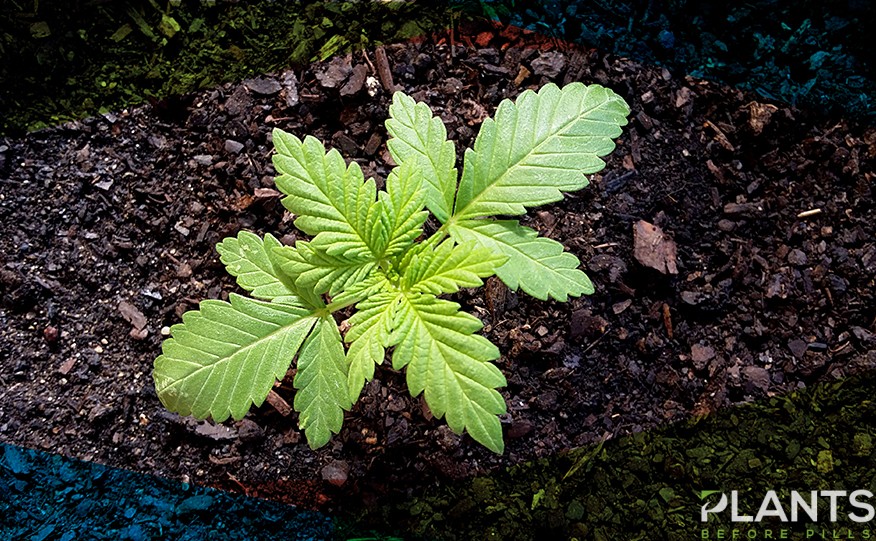 The legalization of medical cannabis in 33 states has made marijuana a household name. Even though the government restricts its use, many Americans become enthusiastic in using the plant as medicine and as part of their recreation. Many patients claim this plant provides cure to many of their ailments. From being skeptics, they turned out to become avid users of CBD oil, hemp oil, and other cannabis products.
Pot Planting Craze
Some people take this to the extremes by planting and cultivating weed in their backyard despite the limitations set by their respective state governments. The 2018 National Gardening Survey revealed that 15% of U.S. households would plant marijuana at home if legalized. Others even consider this a new hobby that gives their mood a new "high."
But planting marijuana indoors is not a walk in the park. This hobby is not for the faint-hearted, especially for first-time gardeners. Aside from legal issues, cultivating weed pose many challenges. Here are some things you should mind before you start digging the soil.
Cannabis Planting Tips
Check if weed gardening is legal in your state
But, even with the growing clamor for pot use and planting, politicians and various groups still debate on their health and security issues to the community. As a result despite decriminalizing medical marijuana, many states even prohibit planting pot in the backyard. As of this writing, only the 15 states allow indoor weed cultivation:
Alaska
Arizona
California
Colorado
Hawaii
Maine
Massachusetts
Michigan
Montana
Nevada
New Mexico
Oregon
Rhode Island
Vermont
Washington
You should also take note that even if it is legal to grow marijuana in the said states, authorities enforce specific stipulations regarding the number of plants, the proximity of cultivation site to a dispensary, and other criteria. Illegal planting of weed can lead to massive fines or can even bring you behind bars.
Choose the Seed that Fits you Need
As most states restrict you from converting your backyard into a marijuana plantation, you need to choose the seeds that you need. There are around a hundred strains of cannabis such as sativa, indica, ruderalis, and hybrids available online and at legal nurseries. So, you need to select which strains provided the best cure to your particular ailments. You should also consider the ones that have given you the best experience in the past.
Know Where to Grow the Pot
Now that you've made your choice, you should now consider your space and other circumstances. If you are planting in a small cupboard, you may want to pick small fast-maturing strains like auto-flowering ones or indicas. If you have a spacious backyard with fertile soil, you can grow one or more plants in pots or directly in the ground.
You should also consider the environment. Whenever possible, you should learn how to adjust the light, humidity, temperature and other elements with the right placement of plant, use of irrigation, and use of devices. These things will allow you to correct conditions whenever needed, which will save your plant. Aside from learning from websites and online videos, you may need to undergo training and seminars to ensure a bountiful harvest.
Buy Quality Soil
For plants like marijuana, you need to choose soil packed with nutrients. If you only grow your plants in a typical backyard soil, there is a big possibility that they will suffer from the deficiency in certain minerals and elements. The lack of essential nutrients from the soil might not only slow or even stunt their growth; the quality of their flowers may also get compromised. To make sure your crop gets ample nutrition for optimal growth, experts suggest using quality organic soil.
Like any other hobbies, you should grow cannabis with utmost passion and care. Not only that, you need to get advice and training from the experts to make sure you can benefit from your home-grown and home-made cannabis and CBD products.
Why Adding Terpenes in CBD Oil Can Make a Better Terp?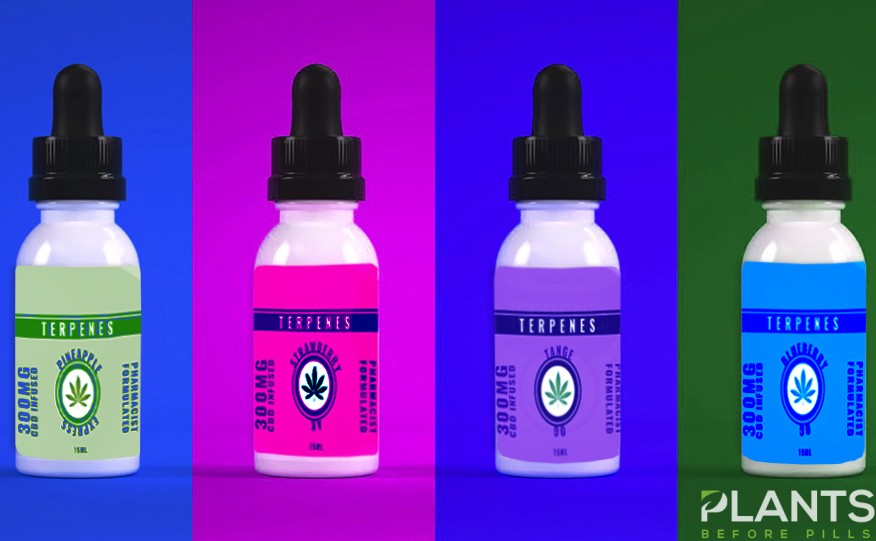 While cannabis oil, CBD oil, CBD, THC and other compounds from marijuana are getting mainstream attention, one compound from the plant is currently making waves in the cannabis world — terpenes. Like other substances from the plant, these compounds have health benefits that cannabis enthusiasts can enjoy.
What are Terpenes?
Terpenes [pronounced as tur-peens] are oils from cannabis secreted by the same glands that produce CBD, THC and other cannabinoids (compounds from cannabis). These substances provide distinct aromatic flavors like berry, citrus, mint or pine to different weed strains. Marijuana and hemp are not the only plants that produce terpenes. Other plant varieties, particularly conifers, also release these compounds.
These substances have many uses. Various plants secrete more than 20,000 of these oils to shoo away predators and attract pollinators. These compounds also delay maturation and regulate their metabolism. Without these chemicals, most plants, including marijuana, will never survive and reproduce.
Terpenes in Marijuana
Female marijuana plants have glandular trichomes, glands that look like small hairs that extend from plant's flowers and leaves. Trichomes contain vital compounds, which include THC and CBD and other cannabinoids, flavonoids, and terpenes.
Scientists have found more than 100 types of terpenes in cannabis. Each of them provides a distinct aromatic quality. Many factors influence marijuana's production and development of terpenes, which include age, climate, soil type, and weather.
When growers handle the plants delicately in such a way that the trichomes remain intact throughout the collection and processing, you can expect excellent cannabis with strong and unique colors, flavors, and aromas. Hence, it is essential to buy cannabis products from companies known for their strict production process.
Terpenes Health Benefits
Terpenes are the main ingredient for aromatherapy in most plants. Those in cannabis provide many health effects, depending on the strain. The therapeutic benefits are:
Gives deep relaxation
Manages stress
Reduces anxiety and depression
Relieves chronic pain
Enhances memory and other mental activities
Improves sleep quality
Uplifts the mood
Boosts the immune system
Helps fight Alzheimer's disease and other neurodegenerative diseases.
No wonder many aromatherapy enthusiasts are looking for cannabis terpenes in their storage of essential oils. Apart from their attractive smells, they provide tons of medical benefits for users.
Most Common Types
Myrcene – Apart from marijuana and hemp, this terpene produces earthy, musky, and fruity scent in mangoes, basil, hops, lemongrass, and thyme. It is the most common terpenes in cannabis, comprising almost up to 50% of the plant's entire terpenes. Myrcene has an anti-inflammatory property and can be used to promote sleep and as a muscle relaxant.
Pinene – This is the most common terpene in the world that gives pine needles their smell. It is also found in basil, parsley, orange peels, and rosemary. This type provides relief to asthma, anxiety, inflammation, pain, ulcers. Studies found this substance can counter short-term memory loss that comes from taking THC. It can also improve airflow to your lungs, and increase alertness.
Limonene – This gives a citrus odor in rinds of citrus fruits, juniper, peppermint, and rosemary. Smelling this terpene can elevate the mood and relieve stress. It also has potential medical benefits such as treatment of anxiety, depression, pain, inflammation, and cancer.
Caryophyllene – Also found in basils, cinnamon leaves, cloves, and black pepper, this terpene can relieve stress and provide cure to anxiety and depression. It also has anti-inflammatory properties.
Linalool – This substance gives off a floral scent that is also found in lavender. It can be used for enhancing the mood and inducing sleep and has the potential in helping treat anxiety, depression, pain, inflammation, and some neurodegenerative diseases.
Terpenes and CBD Oil: Perfect Combination
Aside from giving a fragrance, adding a cannabis terpene to CBD oil can increase their potency of these compounds in treating various diseases. The combination of cannabinoids (CBD and THC) and other compounds from weed like terpenes produce the Entourage Effect, which makes a mixture of cannabis substances more potent than when taken individually.
Terpenes provide more than fragrance to cannabis. It can also produce beneficial effects on your health and wellness.