Top 10 Cannabis Strains That You Should Try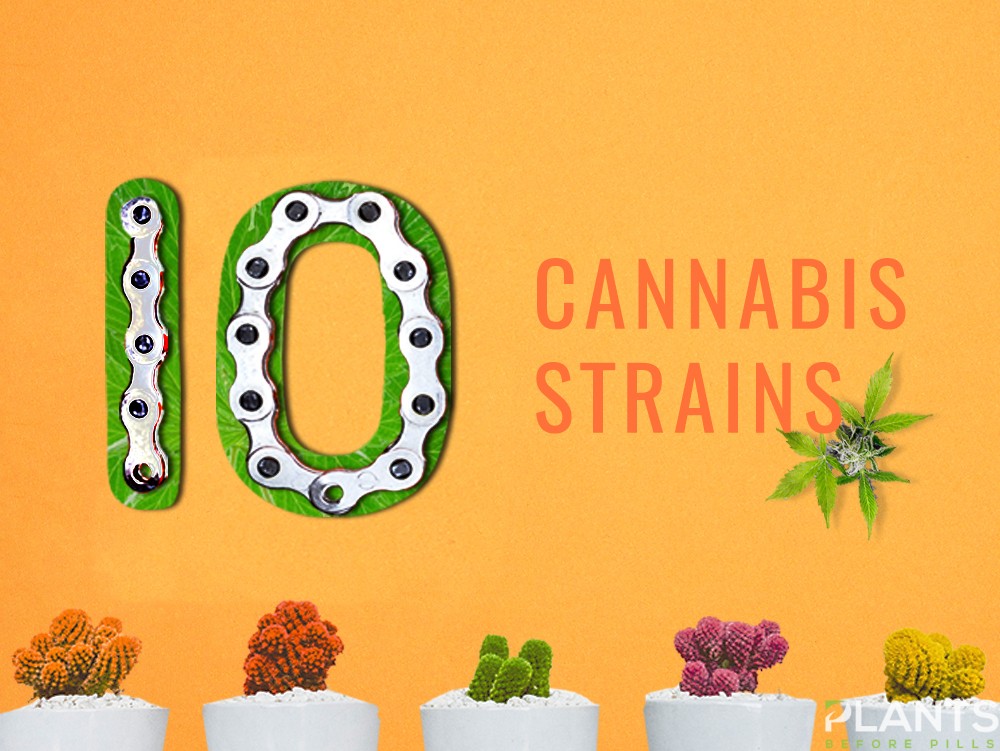 With all of these exciting new Cannabis strains available, marijuana consumption has never been more fun. You can choose from extremely medicinal to almost exclusively recreational types, depending on your needs.
Stephen Hawking Kush
Stephen Hawking Kush is a strain with record levels of THC at 12% (highest recorded) and CBD at 13.7%. Stephen Hawking Kush or
SHK
has been found to be a good addition to depression and insomnia treatments. It offers a nice brain high to induce creativity but would not be suitable if you were trying to produce more analytical work. Its effects are so subtle that you could carry on with your day-to-day activities after consuming moderate amounts of this strain.
Jack Herer
This strain is a sativa-dominant hybrid known to produce a balanced cerebral and body high due to its regulated THC content (15% to 24%). This balance can lead to consumers feeling relaxed while maintaining a focused mind. This is perfect for relief from mild stress and anxiety while also proving valuable for treating aches and pains. For best results, you can take it during the daytime as it can stimulate your thoughts and mood.
Ringo's Gift
This variety has been cross-bred specifically to be a highly medicinal strain. It is 60% sativa and 40% indica, with a 24:1 CBD to THC ratio. Due to its high CBD content, Ringo's Gift induces a stress-relieving experience for the users without keeping them on couch-lock. Mental conditions such as ADD/ADHD, PTSD, and depression, as well as physical ailments such as epilepsy, arthritis, and ALS, can be treated using this variety.
ACDC
ACDC is a popular medicinal variety of cannabis due to its high CBD and extremely low THC content. This half sativa-half indica hybrid is very popular with medicinal marijuana patients but is not the preferred variety among recreational users because it lacks the sought-after psychoactive effect. When smoked, ACDC gives a feeling of euphoria and peace, alongside a more focused and clearer head.
Suzy Q
If the therapeutic effects of ACDC are too subtle for you, perhaps you might want to try Suzy Q. It has an average of 20:1 CBD to THC ratio and top-quality batches can even go as high as 59:1 CBD to THC ratio. Because of the potentially high amounts of CBD, you might expect an overwhelming brain high, but surprisingly, Suzy Q offers a slow, uplifting effect. This type can be used for increasing appetite, to boost energy, and can act as an anti-inflammatory.
Cannatonic
For a stronger, more relaxing effect, Cannatonic offers a mix of pain-relieving and calming properties. With more than 6% THC and 6% to 17% CBD, this strain is perfect for morning or afternoon consumption. It soothes the muscles, relieves pain such as migraines and headaches, reduces nausea and acts as a mood enhancer.
Cannatsu
Cannatsu is a cross-breed between Cannatonic and Sour Tsunami. This strain has a balance of 8% to 11% THC and 10% CBD, giving users more of the medicinal benefits than the psychoactive effects. It does not alter the mind, but clears it out, making it perfect for increasing brain function.
Northern Lights
Northern Lights is an indica-dominant strain and is popular with recreational users as it offers a stronger body high. This strain is not recommended for beginners. With an average of 21% THC, this hybrid gives a sedated feeling, perfect for inducing a more restful sleep and for the treatment of insomnia.
Skunk # 1
Skunk #1 was created to have higher levels of THC. This 35% sativa and 65% indica hybrid contains record amounts of THC at 22.1%. With such high amounts of THC, users can expect maximum relaxation and extreme euphoria. Some users have even reported experiencing energy boosts, and it's perfect for managing aches and fatigue.
Willy's Wonder
If you want a purely recreational experience,Willy's Wonder is the strain for you. It has 17% to 26% THC and 0.1 to 0.7% CBD.  This strain provides an intensified psychoactive high. At the onset, you will experience an uplifted mood and heightened senses. However, it will, later on, give a powerful sense of calmness. This strain should be taken at nighttime and is not recommended for newbies. Go to your local dispensaries and try these cannabis strains now!
Are Kratom Strains Really that Different?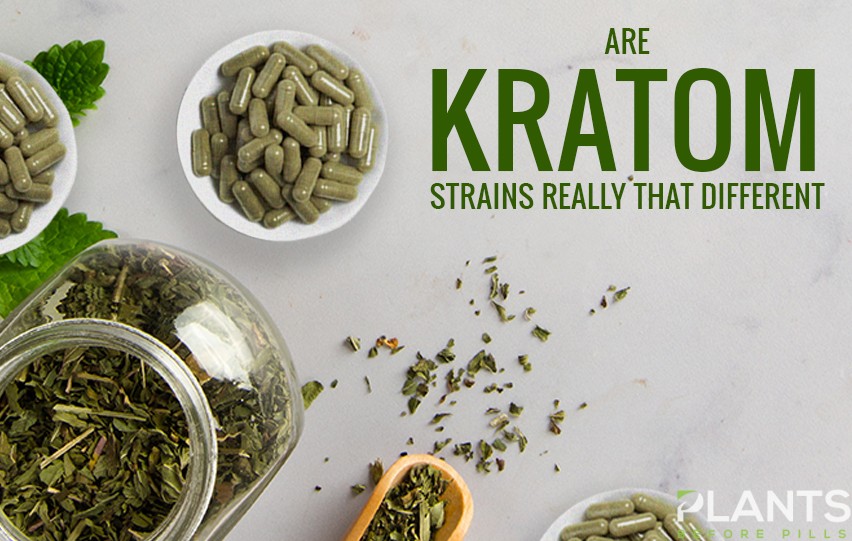 With the leaps in legislation and perception saw by the cannabis community, those who are advocates of health and wellness are also looking forward to progress with the kratom industry. Just like cannabis, kratom, also known as Mitragyna Speciosa is a plant that is known to have a variety of properties such as pain-relieving, psychedelic, and sedating, just to name a few. Some researchers are also investigating the potential of kratom as an alternative to opioids.
The thing with this plant is that different strains can have different effects, just like cannabis. However, some may be wondering if the various kratom strains have significant differences when compared side-by-side. Here are some key points that can help you understand whether or not strains possess distinct characteristics.
Kratom Varieties: A Simple Know-How
The simple answer to the primary question is this: Yes, kratom streams really are different from one another. To understand how kratom strains can differ, let us take a look at cannabis varieties. Cannabis sativa is high in CBD, which means that it can offer a brain high, while cannabis indica is high in THC, usually providing a body high.
The same difference applies to kratom varieties. The major types of this plant can be identified by looking at its leaf veins. There are three leaf veins observed in kratom: green, red and white. Leaves with green veins are typically energy-boosting, while those with red veins are known for their sedating and pain-relieving effects. Those with white veins are stimulating.
Now, aside from the type, another factor that plays in the differences among strains is the place in which the variety is native to. Some of the places in which this plant naturally grows include Thailand, Malaysia, Indonesia and the Philippines.
Some Strains You Should Check Out
What better way to know the differences among strains that by trying them yourself? If you live in a state where this plant is fully legal, then you should definitely check out these strains: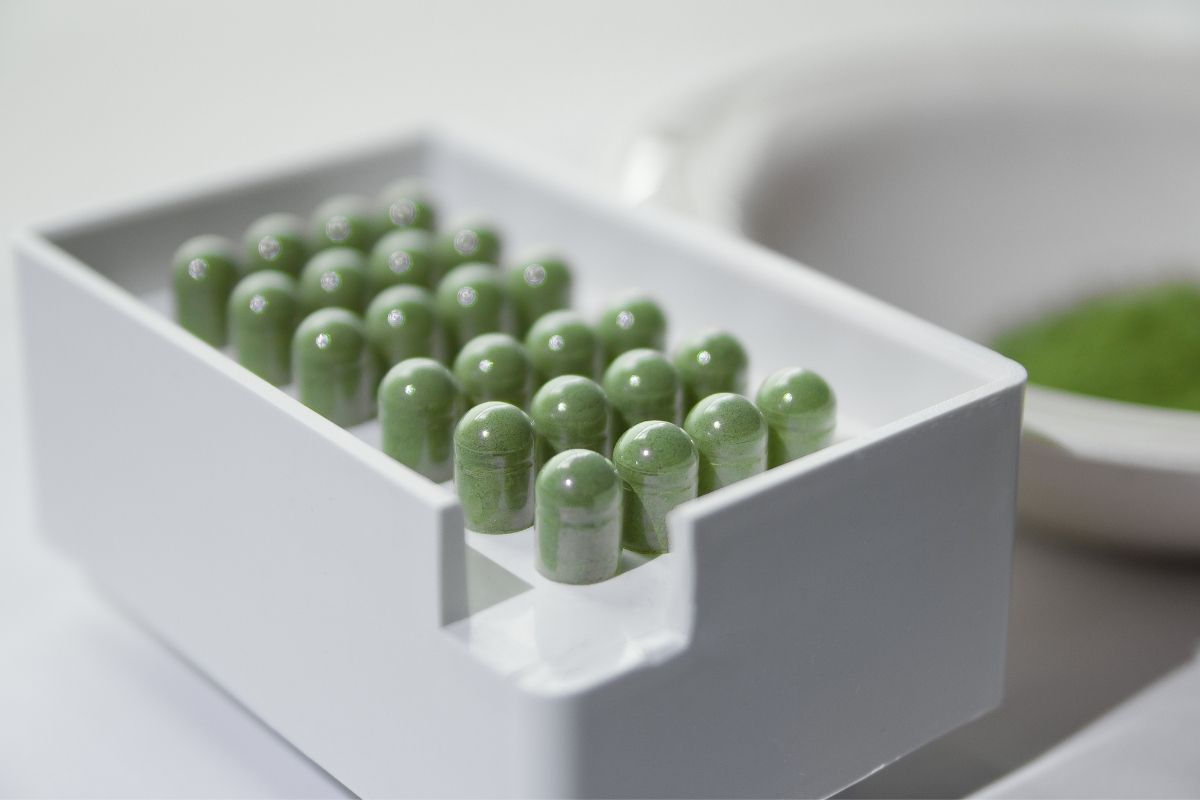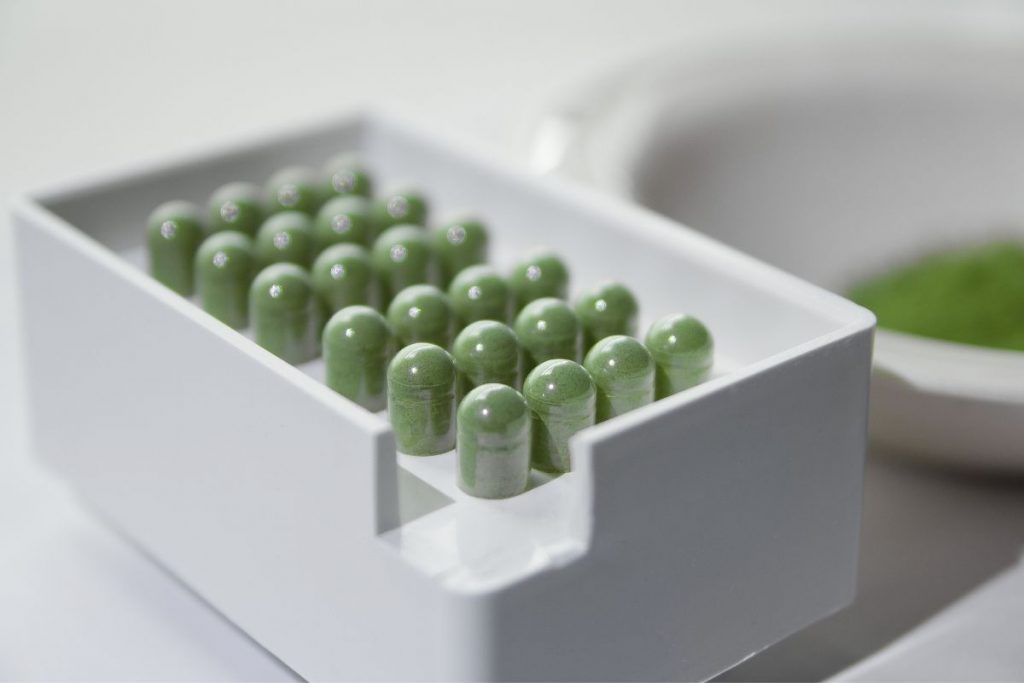 Maeng Da – This strain is known for giving an energy boost while offering pain relief. Because of this, you might think that this is a green variety. However, has red leaf veins. It also offers a euphoric feeling just as what you would expect from a red vein leaf.
Red Bali – While Maeng Da offers a mix of green and red characteristics, Red Bali offers a more classic red-veined effect. When you consume this, you are bound to feel a more sedating and opiate-like attribute. You can also expect a feeling of relaxation and pain relief.
Green Malay – This strain is known for boosting users' mood and energy. This is a classic characteristic of green-veined leaves. In fact, Green Malay is known as the original Malaysian strain, which means that you can expect traditional green effects from it.
White Vein Thai – Known for being the most stimulating among all white strains, the White Vein Thai offers less pain-relieving effect but with a longer-lasting stimulation.
Consuming Kratom
As this plant is endemic in some Southeast Asian countries, observing their cultures showed that it is consumed in a variety of ways. Its leaves can be chewed fresh or brewed into teas. It can also be dried and powdered to be used in cooking or drinking. Moreover, powders can be made into pills and tablets for easier kratom consumption.
The Bottom Line
Kratom can offer different effects depending on the strain you are consuming. To observe how these varieties differ, make sure to check out the various strains of this plant to see how this plant can work for you and your lifestyle.
What is Kratom: A Quick & Dirty Guide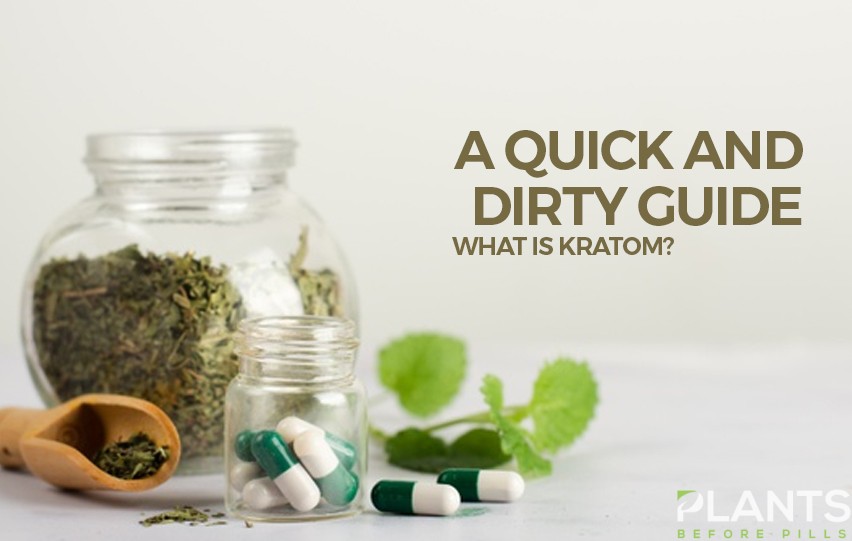 More and more individuals are looking for healthy and natural alternatives to medications. While this does not mean that such options will replace medicines, the presence of naturally occurring substitutes can benefit patients. Just look at the impact of cannabis is the medical community, which is now being studied as a safer and less addictive replacement to opioids.
Kratom is one of the naturally occurring options to some medications. Those who are in search of healthy and safe alternatives but are not familiar with this plant should take a look at the guide below:
Introducing the Plant
Kratom or Mitragyna speciosa, is a tropical tree found in parts of Southeast Asia such as Indonesia, Malaysia, Papua New Guinea, the Philippines, Thailand and Vietnam. It belongs to the botanical family Rubiaceae. There are three varieties of this tree such as those with white, red and green leaf veins. Each type contains varying levels of chemical compounds that gives it psychoactive effects.
Those with green leaf veins are known to give uplifting effects, which offers a boost of energy. Meanwhile, those with red veins are known for is sedating property. In some Southeast Asian cultures, this plant Is consumed as an intoxicant or as medicine. It can be consumed fresh or dried. Its leaves can be chewed fresh or it can be brewed into teas. It also comes in pill or tablet form.
Aside from its activating and sedative effects, these leaves are also known for being an analgesic and mood enhancers. When used for its medical properties, it can help in relieving pain and addressing sleep issues.
Kratom and other Similar Plants
Now that you know what this plant is and its effects, you might be wondering how it compares with other plants such as cannabis. Like cannabis, kratom is known for its psychoactive properties. Both are also used in folk medicine in various cultures because of their pain-relieving, uplifting and sedative effects. They also come from a family of flowering plants, and they have varieties that are valued for their respective medicinal and recreational effects.
However, they share some differences. The most obvious is that cannabis is becoming more mainstream and is even incorporated in federal and state legislations. Moreover, cannabis comes from the family cannabaceae, while kratom belongs in the family rubiaceae.
Speaker of families, did you know that kratom and coffee are related? They both belong in the family rubiaceae. They both have energy boosting and mood-enhancing attributes. Both are also rich in anti-oxidants. Kratom, however, has a sedative property. It also has a pain-relieving attribute, which coffee also has but to a limited extent.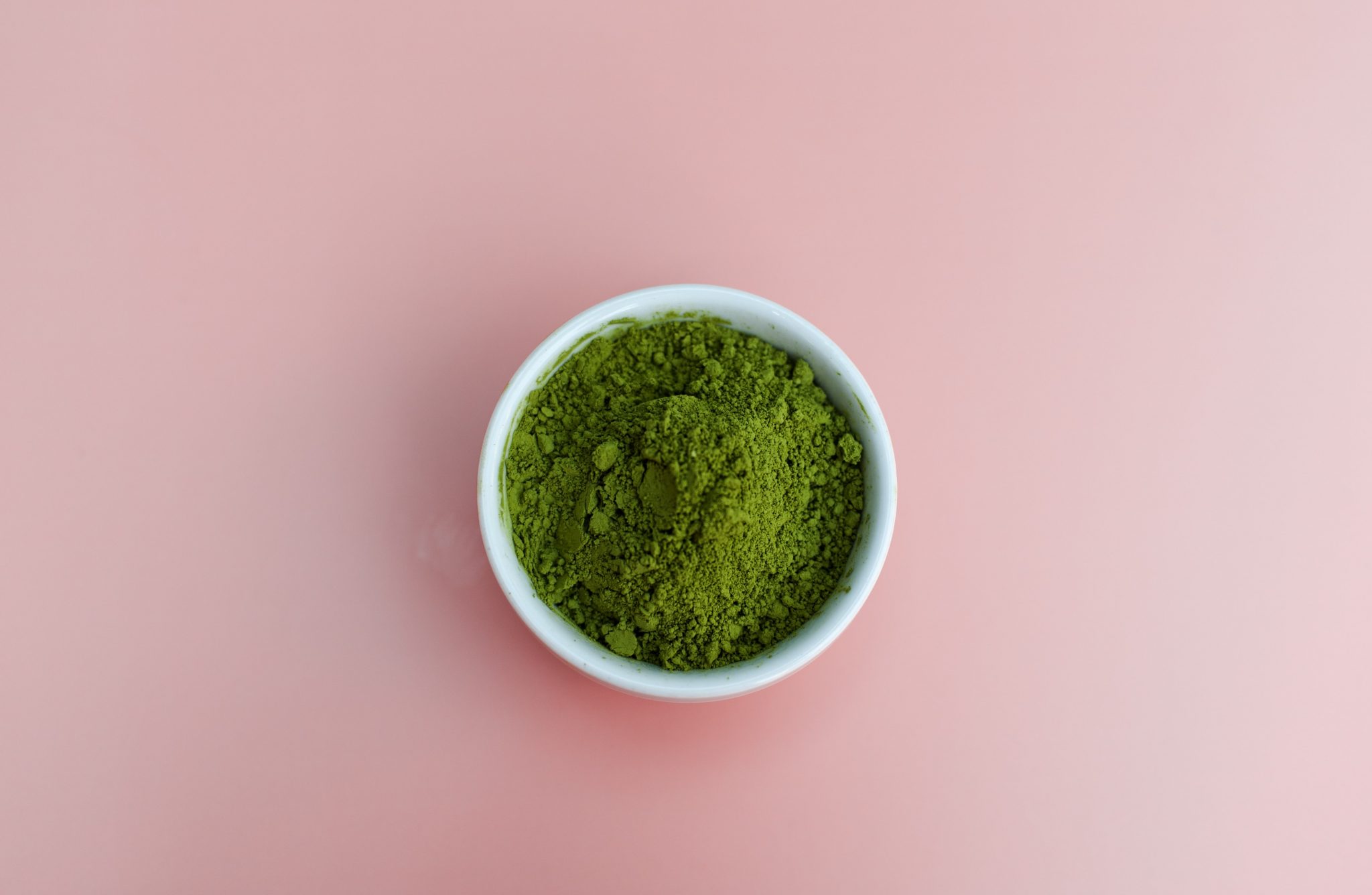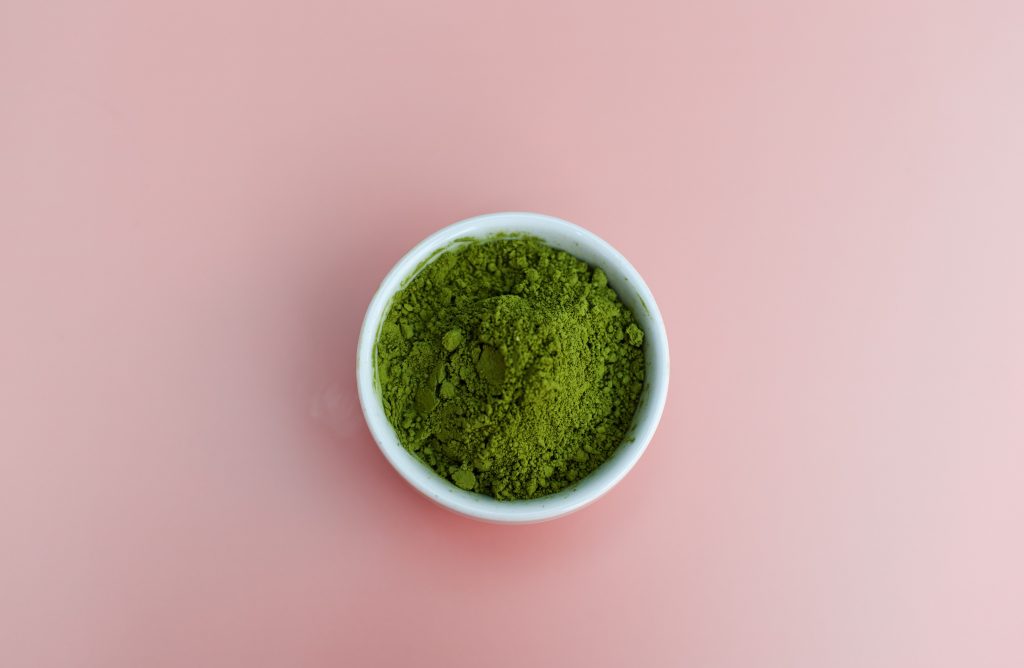 Legislation Regarding Kratom
We all know that cannabis is federally a Schedule I drug as per the Controlled Substances Act. It has also been legalized for medical use in more than 30 states and for recreational use in 11 of those, including DC.
Kratom is legal in almost all states except Alabama, Arkansas, Indiana, Rhode Island, Vermont and Wisconsin. In some states, it is fully legal, but in some prohibit it in some counties and cities. However, some are proposing that it should be included in the list of Schedule I drugs. You can also buy kratom powder online from various retailers.
Internationally speaking, the legality of this plant varies. Some countries such as Australia, Japan, Malaysia, Thailand, Russia and Poland do not allow the consumption of this plant.
Conclusion
Kratom can be the next big thing when it comes to naturally occurring alternatives. While no significant researches have been conducted, unlike in the case of cannabis, it might be worth considering, especially for scientists and those who are looking for natural options.
The Best Kratom for Opiate Withdrawal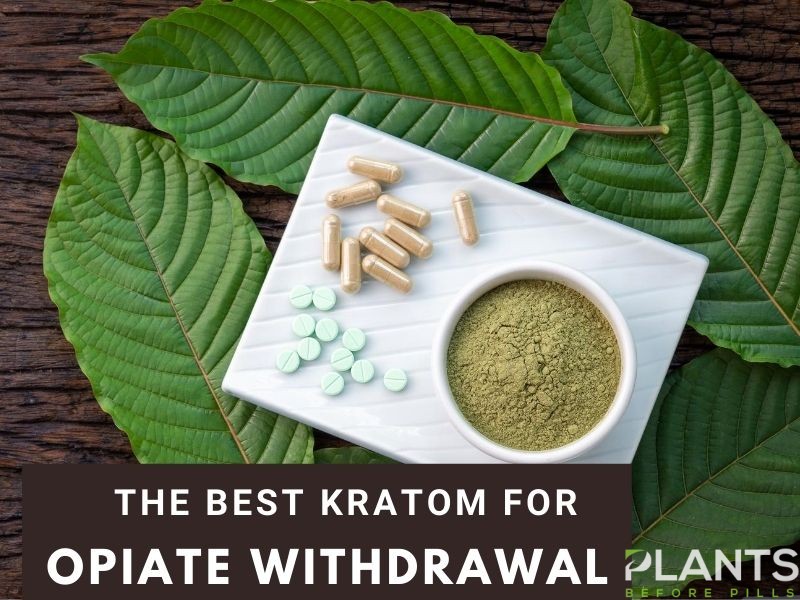 Opiate addiction has been climbing for years, with no signs of it slowing down any time soon. In fact, it has risen to such high levels that people have been moving away from prescription drugs to harder and less pure drugs like heroin and fentanyl to feed their addictions. This has unfortunately led to a shockingly high number of deaths, especially in the United States. Thankfully, there is a natural remedy for opiate addiction and opiate withdrawal. It's called Kratom, and it's growing in popularity all across the western world.
Kratom works very well for opiate withdrawal, without the side effects of other pharmaceutical alternatives. This is a substance stemming from the Mitragyna Speciosa tree that grows abundantly in the jungles of Southeast Asia. The history of kratom use spans many centuries and is still widely used today. In recent years, kratom use has spread to the West and is now helping countless people with opiate withdrawal.
Opiate usage comes with highly undesirable withdrawal symptoms when you cease all opiate usage immediately. Scientists have thankfully uncovered the presence of alkaloids that are inherently present within kratom. These alkaloids can get rid of even the most extreme opiate withdrawal symptoms. That is why people are increasingly looking to kratom for opiate withdrawal.
In fact, kratom now boasts a spot within the top treatments for opiate withdrawal. The science has been settled, and the success stories from thousands of people confirm the efficacy of kratom as an effective treatment for opiate withdrawal. But before you jump on the bandwagon, it's important to get educated about Kratom and how it works to help curve opiate withdrawals.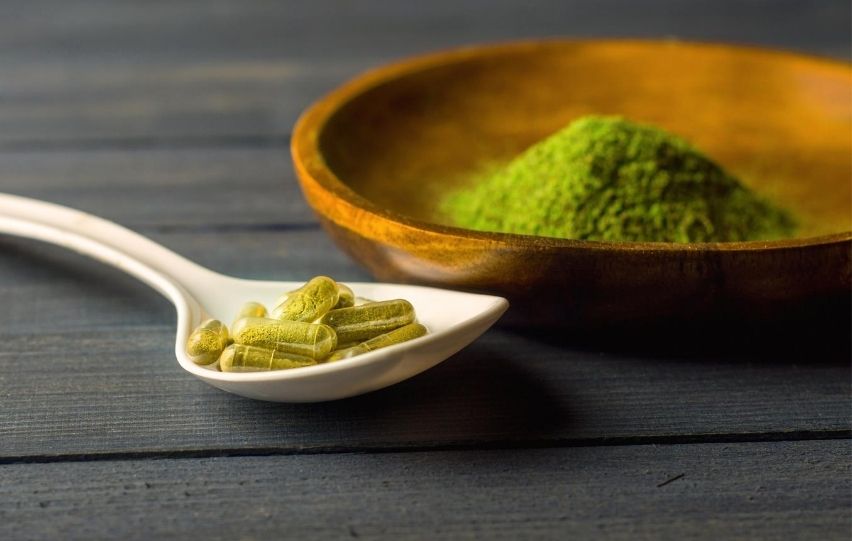 How Kratom Helps With Opiate Withdrawal
Kratom is a naturally-occurring substance in the leaves of the Mitragyna Speciosa tree. There are many alkaloids within the leaves, which are able to bond with your opioid receptors. An important distinction to note here is that while these alkaloids bond with opioid receptors, they do not lead to long-term addiction.
The primary effects of kratom involve feeling very relaxed and sedated due to kratom's impact on key receptors. This effect leads to those receptors returning to their normal state.
There are a number of ways kratom helps with opiate withdrawal. These include:
Reduced nausea
Reduced sleep apnea
Greater appetite
Reduced depression
Reduced suicidal thoughts
The Best Kratom for Opiate Withdrawal
If you're looking to buy Kratom to help with your opiate withdrawal, you'll want to do your research. And, while there's very little to go by when it comes to human studies and the effects of it, we have plenty of user reviews that point to its many benefits.. Out of all the many kratom strains available, users stated that the best kratom strains for opiate withdrawal are the following:
Maeng Da Kratom
Red Bali Kratom
Green Malay Kratom
Red Borneo Kratom
Green Borneo Kratom
Users usually comment on how red vein versions of kratom provide the most effective opiate withdrawal results. All the kratom strains listed earlier will also help, especially for managing the pain associated with opiate withdrawal. Also, they can act as mild sedatives to further make the process easier.
People suffering from opiate withdrawal will also sometimes experience anxiety, depression, and suicidal thoughts. The remarkable effects that kratom has on the body virtually eliminate these side effects. It becomes easier to pacify users, which also results in them getting better sleep.
All of the positive benefits of kratom put together help people going through opiate withdrawal to have an easier time doing so. Kratom has helped many get through this challenging experience, and it can help you as well if you are looking to get off opiates and go through a more effortless withdrawal experience.