Top 10 Cannabis Strains That You Should Try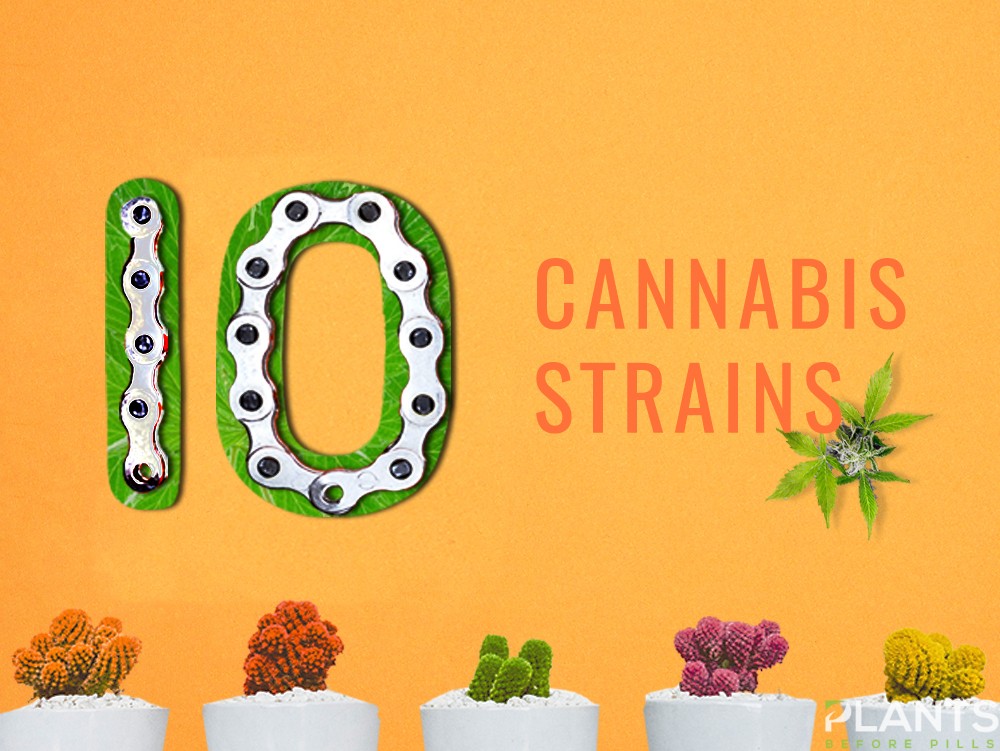 With all of these exciting new Cannabis strains available, marijuana consumption has never been more fun. You can choose from extremely medicinal to almost exclusively recreational types, depending on your needs.
Stephen Hawking Kush
Stephen Hawking Kush is a strain with record levels of THC at 12% (highest recorded) and CBD at 13.7%. Stephen Hawking Kush or
SHK
has been found to be a good addition to depression and insomnia treatments. It offers a nice brain high to induce creativity but would not be suitable if you were trying to produce more analytical work. Its effects are so subtle that you could carry on with your day-to-day activities after consuming moderate amounts of this strain.
Jack Herer
This strain is a sativa-dominant hybrid known to produce a balanced cerebral and body high due to its regulated THC content (15% to 24%). This balance can lead to consumers feeling relaxed while maintaining a focused mind. This is perfect for relief from mild stress and anxiety while also proving valuable for treating aches and pains. For best results, you can take it during the daytime as it can stimulate your thoughts and mood.
Ringo's Gift
This variety has been cross-bred specifically to be a highly medicinal strain. It is 60% sativa and 40% indica, with a 24:1 CBD to THC ratio. Due to its high CBD content, Ringo's Gift induces a stress-relieving experience for the users without keeping them on couch-lock. Mental conditions such as ADD/ADHD, PTSD, and depression, as well as physical ailments such as epilepsy, arthritis, and ALS, can be treated using this variety.
ACDC
ACDC is a popular medicinal variety of cannabis due to its high CBD and extremely low THC content. This half sativa-half indica hybrid is very popular with medicinal marijuana patients but is not the preferred variety among recreational users because it lacks the sought-after psychoactive effect. When smoked, ACDC gives a feeling of euphoria and peace, alongside a more focused and clearer head.
Suzy Q
If the therapeutic effects of ACDC are too subtle for you, perhaps you might want to try Suzy Q. It has an average of 20:1 CBD to THC ratio and top-quality batches can even go as high as 59:1 CBD to THC ratio. Because of the potentially high amounts of CBD, you might expect an overwhelming brain high, but surprisingly, Suzy Q offers a slow, uplifting effect. This type can be used for increasing appetite, to boost energy, and can act as an anti-inflammatory.
Cannatonic
For a stronger, more relaxing effect, Cannatonic offers a mix of pain-relieving and calming properties. With more than 6% THC and 6% to 17% CBD, this strain is perfect for morning or afternoon consumption. It soothes the muscles, relieves pain such as migraines and headaches, reduces nausea and acts as a mood enhancer.
Cannatsu
Cannatsu is a cross-breed between Cannatonic and Sour Tsunami. This strain has a balance of 8% to 11% THC and 10% CBD, giving users more of the medicinal benefits than the psychoactive effects. It does not alter the mind, but clears it out, making it perfect for increasing brain function.
Northern Lights
Northern Lights is an indica-dominant strain and is popular with recreational users as it offers a stronger body high. This strain is not recommended for beginners. With an average of 21% THC, this hybrid gives a sedated feeling, perfect for inducing a more restful sleep and for the treatment of insomnia.
Skunk # 1
Skunk #1 was created to have higher levels of THC. This 35% sativa and 65% indica hybrid contains record amounts of THC at 22.1%. With such high amounts of THC, users can expect maximum relaxation and extreme euphoria. Some users have even reported experiencing energy boosts, and it's perfect for managing aches and fatigue.
Willy's Wonder
If you want a purely recreational experience,Willy's Wonder is the strain for you. It has 17% to 26% THC and 0.1 to 0.7% CBD.  This strain provides an intensified psychoactive high. At the onset, you will experience an uplifted mood and heightened senses. However, it will, later on, give a powerful sense of calmness. This strain should be taken at nighttime and is not recommended for newbies. Go to your local dispensaries and try these cannabis strains now!
Will you sleep better with CBD?[VIDEO]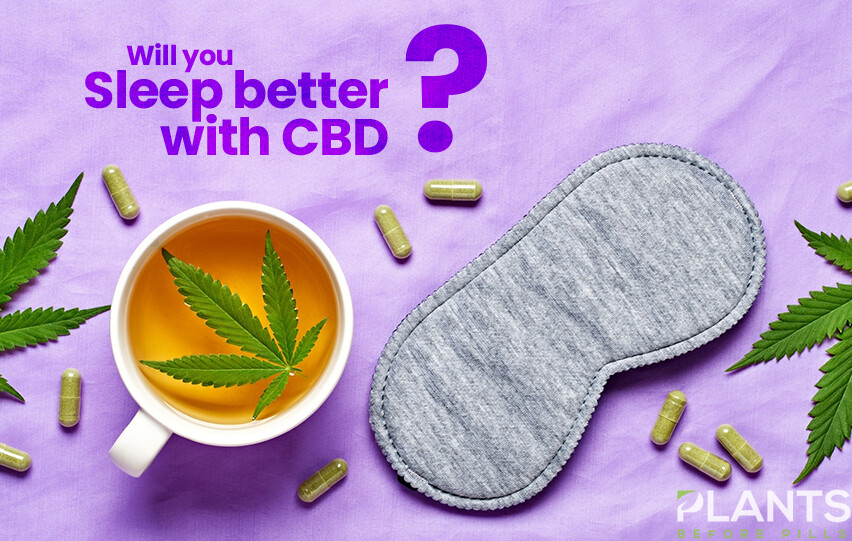 According to a recent Consumer Reports survey, plenty of of Americans say they have trouble sleeping at least once a week. Now, more and more people are turning to CBD, a compound in cannabis that won't get you high, to get some much needed sleep.
Is Hemp Flower A Good Way To Get CBD?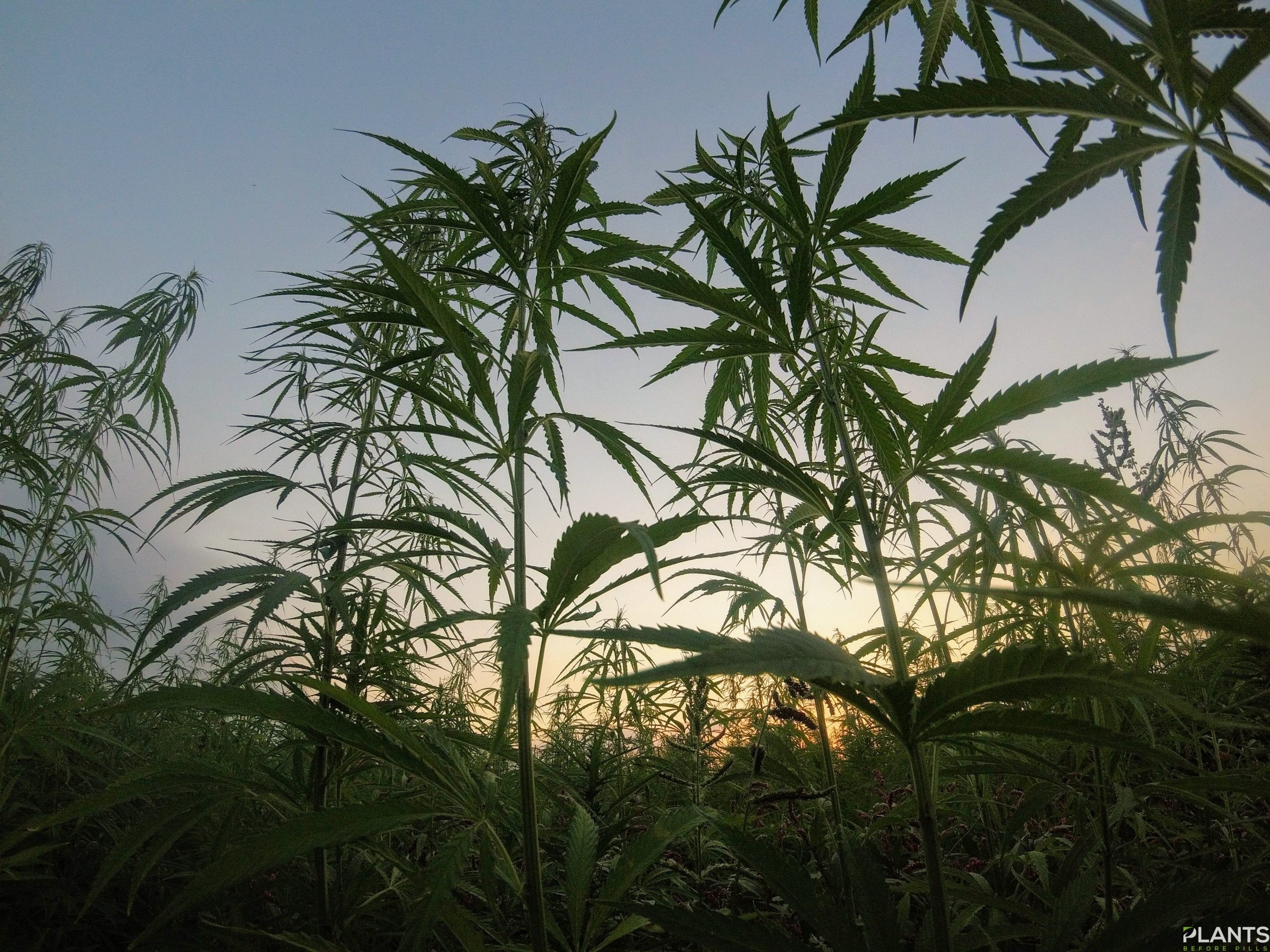 There is an ever-increasing number of ways available to consume CBD with the most popular being CBD Oil. You can buy topical applications, vaporizers, oils, sweets, and hemp flowers. Hemp flower is becoming a popular choice as many people believe it is a natural, unprocessed way to get CBD. In principle, this is correct, but the reality can vary greatly if the proper vetting is not done. Let's take a look.
What is CBD Hemp Flower?
CBD Hemp flower is the spiked yellow/green flower procured by the hemp plant. When dried, these flowers often referred to as buds. Like other parts of the hemp plant, the flowers contain CBD, and you can smoke it or use it as a food additive.
The Difference between Marijuana and Hemp Flowers
Just as hemp and marijuana plants are very similar in many respects, so are the flowers. As with other marijuana and organic hemp products, hemp flowers contain CBD and very little THC. It is incredibly difficult to tell the flowers apart by appearance alone. The only way to tell them apart with absolute certainty is to have them tested in a lab.
As Hemp and Marijuana flowers are so similar, it is essential to exercise caution if you want to avoid THC. The two flowers do get mixed up, both accidentally and intentionally. A mix up can leave a recreational user without their THC high and a medicinal user feeling slightly different from usual!
Why CBD Hemp Flower Must Be Vetted
Apart from the accidental consumption of THC, there are a few other reasons to study CBD Hemp Flower prior to purchase and consumption.
Unknown Contents: Unlike most other CBD products, hemp flower does not always have verifiable information about its origins and how it was processed. As a result, a substantial number of chemicals could remain on the hemp Flower from the growing and production process.
Low CBD Concentration: Without testing, it is impossible to know the amount of CBD in the hemp flower and how much you need to consume. Typically hemp flower will be high in CBDA but not necessarily CBD. CBDA is the inactive form of CBD, and your body doesn't process it in the same way.
Freshness: In the same way, it is hard to determine the origins of CBD hemp flower; it is just as difficult to determine the freshness. Other forms of CBD come with expiry dates or best before dates but not Hemp Flower.
Product Quality Guarantee
So, to sum up, if you have a verifiable CBD hemp flower source and know the flower is fresh, consuming it as a food additive should be safe. You will be uncertain of the flower's CBD levels, but the risk of chemical ingestion will be less. However, if you are buying CBD Hemp Flower and cannot verify the origin, it would be better to consider an alternative form of CBD. Vaporizers, Tinctures, Isolates, and edibles are all safer alternatives that will deliver a known amount of CBD from a verifiable source.
How to Find the Best Bud for Your Needs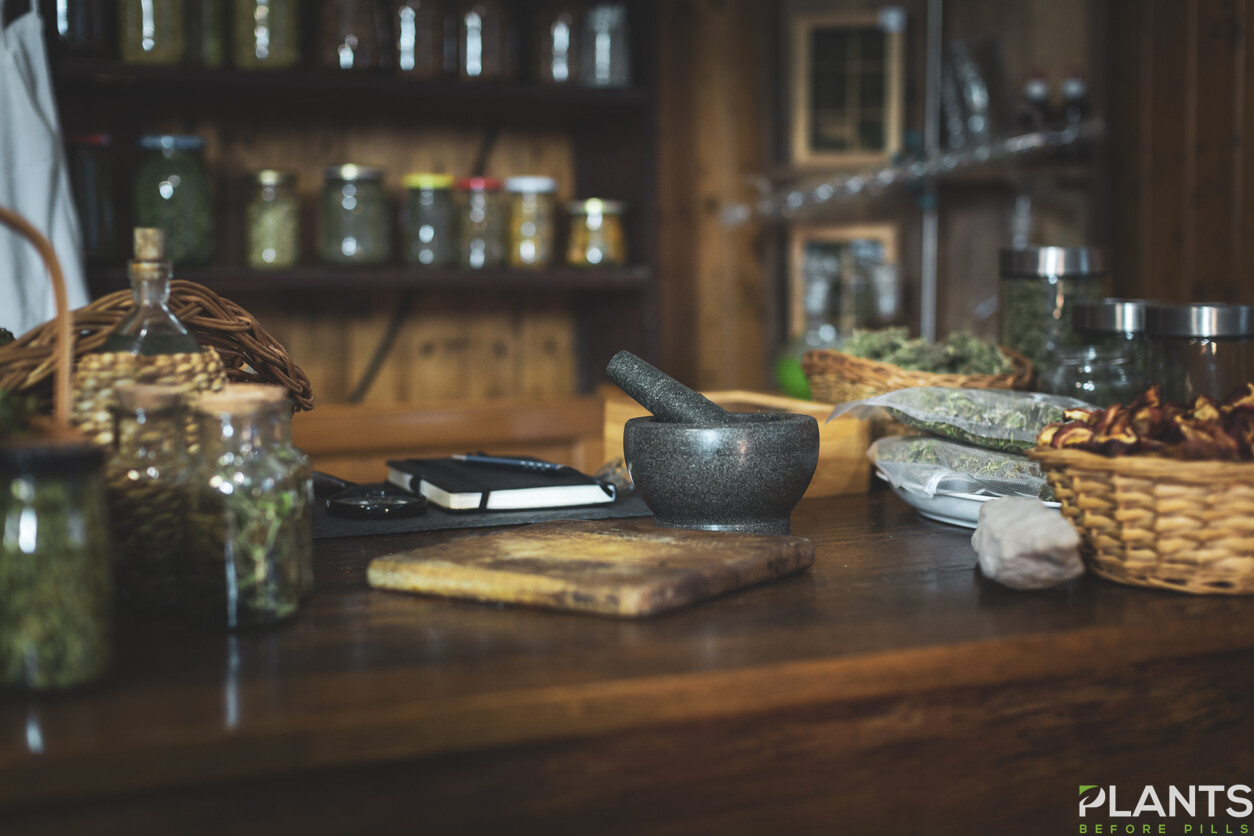 So, you've heard about cannabis. You hear that it gets you high and doesn't carry some of the worst parts of alcohol, like the hangover and dizziness. Now you're interested in trying it for yourself, but where do you begin?
Today's your lucky day. We will be looking at how to find the best bud for your needs at a marijuana dispensary right near you. Still, we have a few notes to go through before we begin. For starters, we've laid out the information below as a series of "either-or" questions. These help to direct you to a desired experience rather than a specific brand or type.
Additionally, we will be giving pointers in four different categories. See below for a brief explanation of each.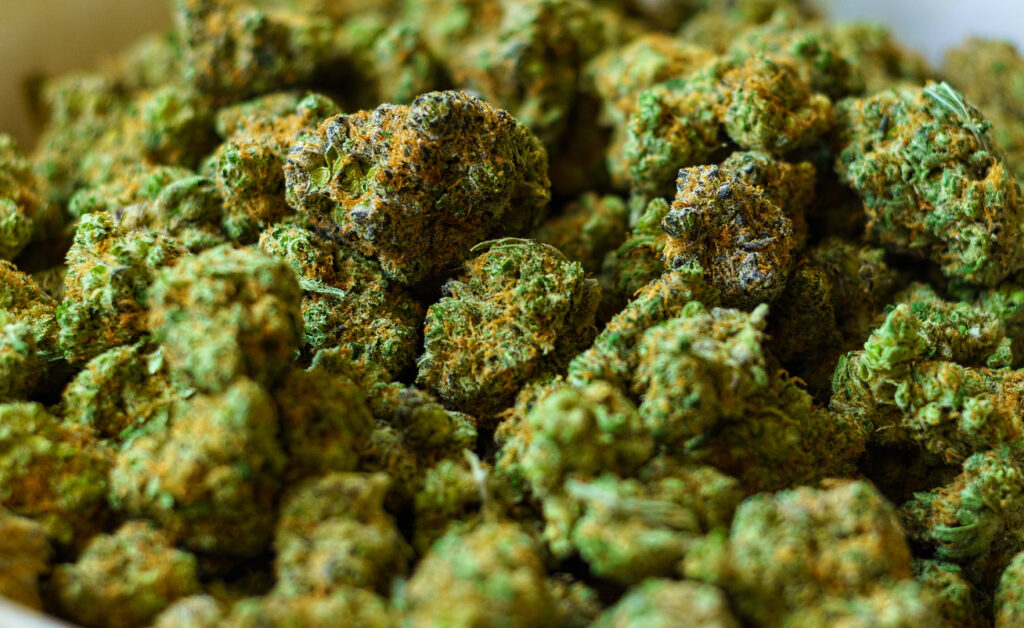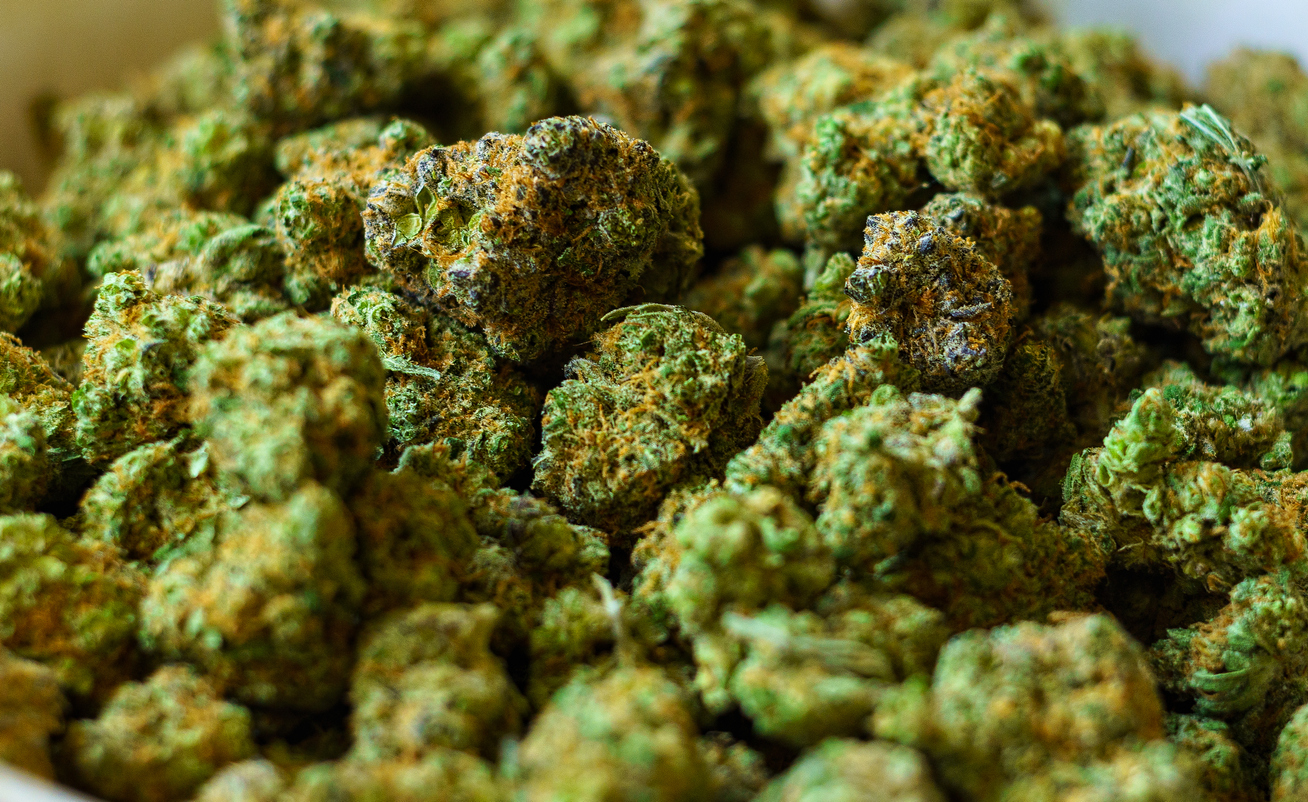 Sativa, indica or hybrid?
Sativa cannabis strains generally give users more pep and contain greater quantities of THC. Conversely, indica strains are used for relaxation and calmness more often than not and contain higher quantities of CBD.
Low, medium or high THC/ CBD?
As the active ingredient in marijuana, Tetrahydrocannabinol (THC) is what gets you high. Its counterpart, Cannabidiol (CBD), counteracts some of the effects of THC but gives a more mellow and relaxed feeling. Honestly, the dosing and differences between these two cannabinoids is a larger task than this article can tackle, so check here for more info.
Flavor Profile
The flavour profile of your marijuana can be one area where you have full control over the selection. If you want something fruity, spicey, sour, dank, piney or with hints of evergreen, simply get your nose involved in the selection process at your preferred marijuana dispensary.
Delivery Method
The delivery method you choose can play a big role in how the effects occur. Generally, inhalation will give you the quickest onset of feelings, whereas ingestion can take up to an hour to begin.
Active or Sedentary?
Active
Some people enjoy activity when they're stoned. Getting high can make exercise more enjoyable, increase your focus and (surprisingly) help the time pass quicker. If this describes your desired outcome, look for the following traits:
Sativa-dominant
Low-middle THC concentration
Fruity flavours
Fast-acting delivery method
Sedentary
The cliche experience you hear about marijuana imbibers is that they lay around doing nothing. While this couldn't be further from the truth, it is hard to ignore how much better watching television or playing video games can be with the proper substance. When it comes to selecting product at a marijuana dispensary for a better sedentary experience, these factors might get you closer to the goal:
Indica-dominant
Low CBD concentration
Evergreen, piney flavours
Gradual delivery method
Fun or Powerful?
Fun
Unlike the previous two choices, your options here can lead to the other. What we mean to say is that you can have a fun experience with powerful weed, and vice versa. Still, for beginners, it is essential knowledge that you do not need the highest THC to have a good time. When you are looking for something to bring to a house party or take a walk through the park, consider these objectives:
Sativa or indica dominant
Any THC concentration
Any flavour
Edibles, oils, smokeables, etc.
Powerful
If your objective is to get as high as possible, that can be a tall order. Marijuana affects everyone differently, and with experience comes an understanding of how different highs feel. As a result, it can be difficult to offer suggestions for the best experience possible due to how much of it will boil down to personal preference. Still, for those looking to head in a particular direction, prefer these traits in your cannabis:
Sativa or hybrid
High THC concentration (over 18%, generally)
Your favourite strain (kush or diesel yield positive results)
Concentrated products (oils, hashish, shatter, etc.)