Top 10 Cannabis Strains That You Should Try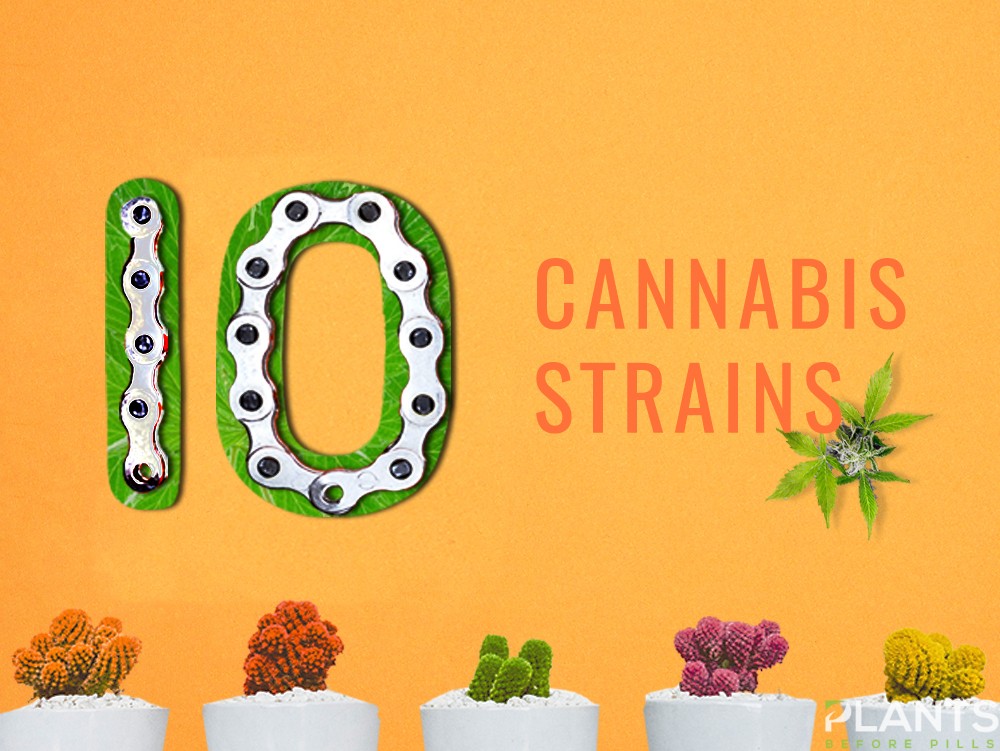 With all of these exciting new Cannabis strains available, marijuana consumption has never been more fun. You can choose from extremely medicinal to almost exclusively recreational types, depending on your needs.
Stephen Hawking Kush
Stephen Hawking Kush is a strain with record levels of THC at 12% (highest recorded) and CBD at 13.7%. Stephen Hawking Kush or SHK has been found to be a good addition to depression and insomnia treatments. It offers a nice brain high to induce creativity but would not be suitable if you were trying to produce more analytical work. Its effects are so subtle that you could carry on with your day-to-day activities after consuming moderate amounts of this strain.
Jack Herer
This strain is a sativa-dominant hybrid known to produce a balanced cerebral and body high due to its regulated THC content (15% to 24%). This balance can lead to consumers feeling relaxed while maintaining a focused mind. This is perfect for relief from mild stress and anxiety while also proving valuable for treating aches and pains. For best results, you can take it during the daytime as it can stimulate your thoughts and mood.
Ringo's Gift
This variety has been cross-bred specifically to be a highly medicinal strain. It is 60% sativa and 40% indica, with a 24:1 CBD to THC ratio. Due to its high CBD content, Ringo's Gift induces a stress-relieving experience for the users without keeping them on couch-lock. Mental conditions such as ADD/ADHD, PTSD, and depression, as well as physical ailments such as epilepsy, arthritis, and ALS, can be treated using this variety.
ACDC
ACDC is a popular medicinal variety of cannabis due to its high CBD and extremely low THC content. This half sativa-half indica hybrid is very popular with medicinal marijuana patients but is not the preferred variety among recreational users because it lacks the sought-after psychoactive effect. When smoked, ACDC gives a feeling of euphoria and peace, alongside a more focused and clearer head.
Suzy Q
If the therapeutic effects of ACDC are too subtle for you, perhaps you might want to try Suzy Q. It has an average of 20:1 CBD to THC ratio and top-quality batches can even go as high as 59:1 CBD to THC ratio. Because of the potentially high amounts of CBD, you might expect an overwhelming brain high, but surprisingly, Suzy Q offers a slow, uplifting effect. This type can be used for increasing appetite, to boost energy, and can act as an anti-inflammatory.
Cannatonic
For a stronger, more relaxing effect, Cannatonic offers a mix of pain-relieving and calming properties. With more than 6% THC and 6% to 17% CBD, this strain is perfect for morning or afternoon consumption. It soothes the muscles, relieves pain such as migraines and headaches, reduces nausea and acts as a mood enhancer.
Cannatsu
Cannatsu is a cross-breed between Cannatonic and Sour Tsunami. This strain has a balance of 8% to 11% THC and 10% CBD, giving users more of the medicinal benefits than the psychoactive effects. It does not alter the mind, but clears it out, making it perfect for increasing brain function.
Northern Lights
Northern Lights is an indica-dominant strain and is popular with recreational users as it offers a stronger body high. This strain is not recommended for beginners. With an average of 21% THC, this hybrid gives a sedated feeling, perfect for inducing a more restful sleep and for the treatment of insomnia.
Skunk # 1
Skunk #1 was created to have higher levels of THC. This 35% sativa and 65% indica hybrid contains record amounts of THC at 22.1%. With such high amounts of THC, users can expect maximum relaxation and extreme euphoria. Some users have even reported experiencing energy boosts, and it's perfect for managing aches and fatigue.
Willy's Wonder
If you want a purely recreational experience,Willy's Wonder is the strain for you. It has 17% to 26% THC and 0.1 to 0.7% CBD.  This strain provides an intensified psychoactive high. At the onset, you will experience an uplifted mood and heightened senses. However, it will, later on, give a powerful sense of calmness. This strain should be taken at nighttime and is not recommended for newbies.
Go to your local dispensaries and try these cannabis strains now!
Weed in Pot: Tips for Growing Cannabis in Your Backyard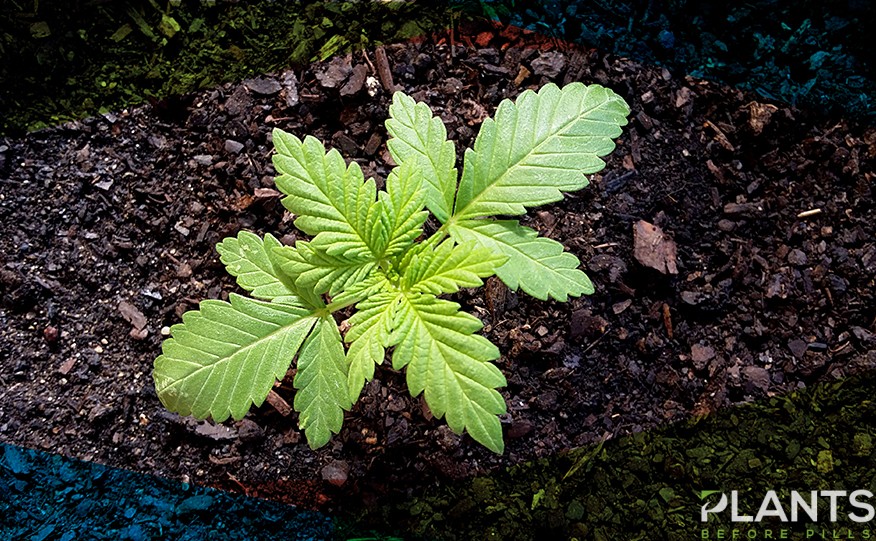 The legalization of medical cannabis in 33 states has made marijuana a household name. Even though the government restricts its use, many Americans become enthusiastic in using the plant as medicine and as part of their recreation. Many patients claim this plant provides cure to many of their ailments. From being skeptics, they turned out to become avid users of CBD oil, hemp oil, and other cannabis products.
Pot Planting Craze
Some people take this to the extremes by planting and cultivating weed in their backyard despite the limitations set by their respective state governments. The 2018 National Gardening Survey revealed that 15% of U.S. households would plant marijuana at home if legalized. Others even consider this a new hobby that gives their mood a new "high."
But planting marijuana indoors is not a walk in the park. This hobby is not for the faint-hearted, especially for first-time gardeners. Aside from legal issues, cultivating weed pose many challenges. Here are some things you should mind before you start digging the soil.
Cannabis Planting Tips
Check if weed gardening is legal in your state
But, even with the growing clamor for pot use and planting, politicians and various groups still debate on their health and security issues to the community. As a result despite decriminalizing medical marijuana, many states even prohibit planting pot in the backyard. As of this writing, only the 15 states allow indoor weed cultivation:
Alaska
Arizona
California
Colorado
Hawaii
Maine
Massachusetts
Michigan
Montana
Nevada
New Mexico
Oregon
Rhode Island
Vermont
Washington
You should also take note that even if it is legal to grow marijuana in the said states, authorities enforce specific stipulations regarding the number of plants, the proximity of cultivation site to a dispensary, and other criteria. Illegal planting of weed can lead to massive fines or can even bring you behind bars.
Choose the Seed that Fits you Need
As most states restrict you from converting your backyard into a marijuana plantation, you need to choose the seeds that you need. There are around a hundred strains of cannabis such as sativa, indica, ruderalis, and hybrids available online and at legal nurseries. So, you need to select which strains provided the best cure to your particular ailments. You should also consider the ones that have given you the best experience in the past.
Know Where to Grow the Pot
Now that you've made your choice, you should now consider your space and other circumstances. If you are planting in a small cupboard, you may want to pick small fast-maturing strains like auto-flowering ones or indicas. If you have a spacious backyard with fertile soil, you can grow one or more plants in pots or directly in the ground.
You should also consider the environment. Whenever possible, you should learn how to adjust the light, humidity, temperature and other elements with the right placement of plant, use of irrigation, and use of devices. These things will allow you to correct conditions whenever needed, which will save your plant. Aside from learning from websites and online videos, you may need to undergo training and seminars to ensure a bountiful harvest.
Buy Quality Soil
For plants like marijuana, you need to choose soil packed with nutrients. If you only grow your plants in a typical backyard soil, there is a big possibility that they will suffer from the deficiency in certain minerals and elements. The lack of essential nutrients from the soil might not only slow or even stunt their growth; the quality of their flowers may also get compromised. To make sure your crop gets ample nutrition for optimal growth, experts suggest using quality organic soil.
Like any other hobbies, you should grow cannabis with utmost passion and care. Not only that, you need to get advice and training from the experts to make sure you can benefit from your home-grown and home-made cannabis and CBD products.
Why Adding Terpenes in CBD Oil Can Make a Better Terp?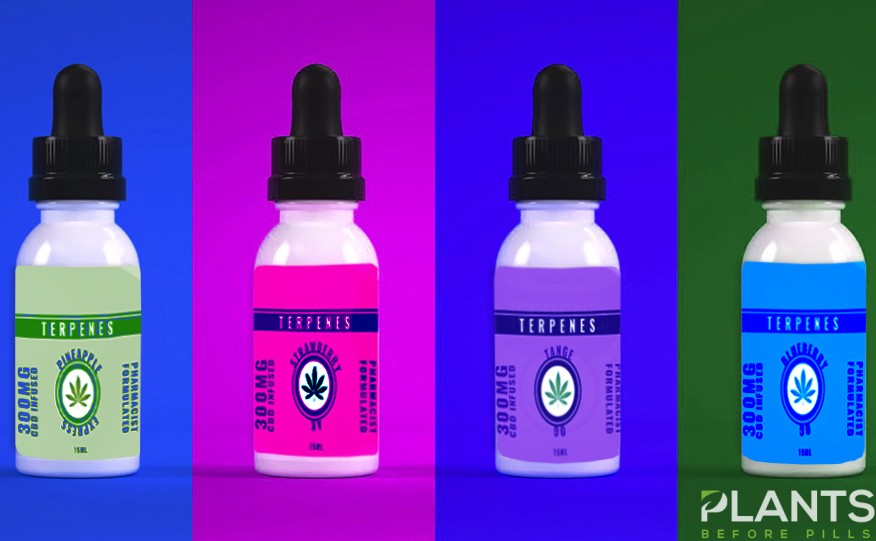 While cannabis oil, CBD oil, CBD, THC and other compounds from marijuana are getting mainstream attention, one compound from the plant is currently making waves in the cannabis world — terpenes. Like other substances from the plant, these compounds have health benefits that cannabis enthusiasts can enjoy.
What are Terpenes?
Terpenes [pronounced as tur-peens] are oils from cannabis secreted by the same glands that produce CBD, THC and other cannabinoids (compounds from cannabis). These substances provide distinct aromatic flavors like berry, citrus, mint or pine to different weed strains. Marijuana and hemp are not the only plants that produce terpenes. Other plant varieties, particularly conifers, also release these compounds.
These substances have many uses. Various plants secrete more than 20,000 of these oils to shoo away predators and attract pollinators. These compounds also delay maturation and regulate their metabolism. Without these chemicals, most plants, including marijuana, will never survive and reproduce.
Terpenes in Marijuana
Female marijuana plants have glandular trichomes, glands that look like small hairs that extend from plant's flowers and leaves. Trichomes contain vital compounds, which include THC and CBD and other cannabinoids, flavonoids, and terpenes.
Scientists have found more than 100 types of terpenes in cannabis. Each of them provides a distinct aromatic quality. Many factors influence marijuana's production and development of terpenes, which include age, climate, soil type, and weather.
When growers handle the plants delicately in such a way that the trichomes remain intact throughout the collection and processing, you can expect excellent cannabis with strong and unique colors, flavors, and aromas. Hence, it is essential to buy cannabis products from companies known for their strict production process.
Terpenes Health Benefits
Terpenes are the main ingredient for aromatherapy in most plants. Those in cannabis provide many health effects, depending on the strain. The therapeutic benefits are:
Gives deep relaxation
Manages stress
Reduces anxiety and depression
Relieves chronic pain
Enhances memory and other mental activities
Improves sleep quality
Uplifts the mood
Boosts the immune system
Helps fight Alzheimer's disease and other neurodegenerative diseases.
No wonder many aromatherapy enthusiasts are looking for cannabis terpenes in their storage of essential oils. Apart from their attractive smells, they provide tons of medical benefits for users.
Most Common Types
Myrcene – Apart from marijuana and hemp, this terpene produces earthy, musky, and fruity scent in mangoes, basil, hops, lemongrass, and thyme. It is the most common terpenes in cannabis, comprising almost up to 50% of the plant's entire terpenes. Myrcene has an anti-inflammatory property and can be used to promote sleep and as a muscle relaxant.
Pinene – This is the most common terpene in the world that gives pine needles their smell. It is also found in basil, parsley, orange peels, and rosemary. This type provides relief to asthma, anxiety, inflammation, pain, ulcers. Studies found this substance can counter short-term memory loss that comes from taking THC. It can also improve airflow to your lungs, and increase alertness.
Limonene – This gives a citrus odor in rinds of citrus fruits, juniper, peppermint, and rosemary. Smelling this terpene can elevate the mood and relieve stress. It also has potential medical benefits such as treatment of anxiety, depression, pain, inflammation, and cancer.
Caryophyllene – Also found in basils, cinnamon leaves, cloves, and black pepper, this terpene can relieve stress and provide cure to anxiety and depression. It also has anti-inflammatory properties.
Linalool – This substance gives off a floral scent that is also found in lavender. It can be used for enhancing the mood and inducing sleep and has the potential in helping treat anxiety, depression, pain, inflammation, and some neurodegenerative diseases.
Terpenes and CBD Oil: Perfect Combination
Aside from giving a fragrance, adding a cannabis terpene to CBD oil can increase their potency of these compounds in treating various diseases. The combination of cannabinoids (CBD and THC) and other compounds from weed like terpenes produce the Entourage Effect, which makes a mixture of cannabis substances more potent than when taken individually.
Terpenes provide more than fragrance to cannabis. It can also produce beneficial effects on your health and wellness.
Working with Cannabis: How Weed Makes You a Dynamic Worker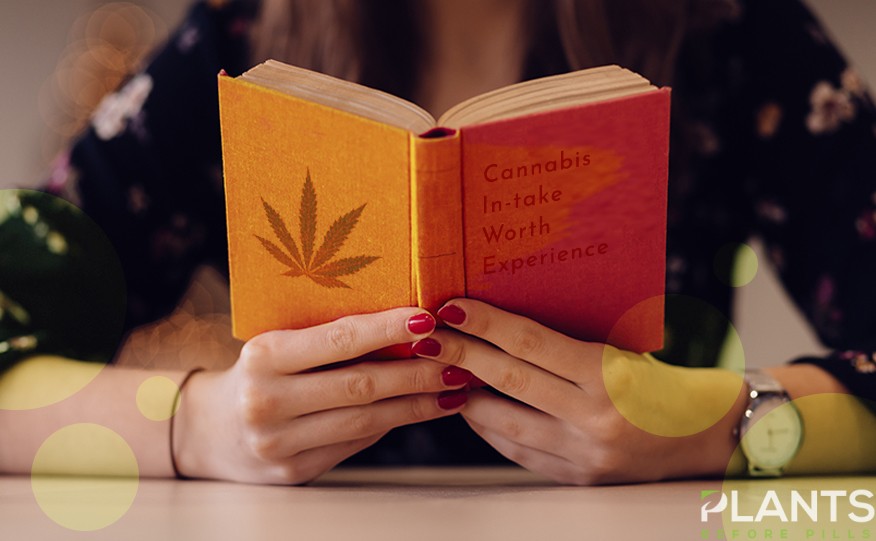 Every one of us goes to work, whether it is with your lifetime passion or with the simple need to earn a living. Those in the workforce for years might come to a point when earning a living becomes a constant drudgery, making you a less efficient worker.
No one wants to have this feeling and one way to combat this is to strive to be a dynamic worker who seeks continual self-improvements, effectivity, vigor and motivation. If you are looking for a way to work more dynamically, you might want to give cannabis a try. Here's how this plant works.
The Cannabis' Secret Ingredients
Cannabis owes its various properties to the 60+ chemical compounds it contains. These compounds, also known as cannabinoids, have a wide range of attributes including medical and recreational effects. In this age when medical marijuana is widely supported, one of the most popular cannabinoids is cannabidiol (CBD) precisely because of its numerous medicinal properties without the mind-altering effects of tetrahydrocannabinol (THC).
Aside from CBD, another important ingredient is tetrahydrocannabivarin (THCV) which is a psychoactive compound. Whilst THC and THCV have a similar name, they give different effects. THC gives a sedated, relaxed and buzzed feeling, making it a counterproductive substance. Meanwhile, THC-V together with CBD can make you become a dynamic worker and here's how:
CBD Improves Your Focus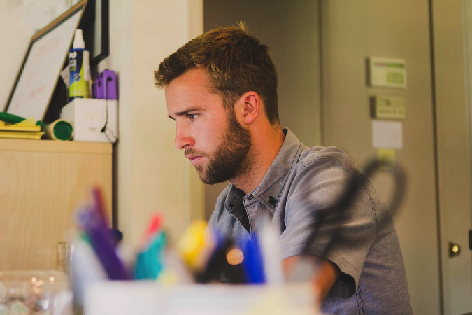 If you think a good feeling is the only type marijuana can bring, then you are wrong. Armed with CBD, this plant is perfect for improving your level of concentration and attention span. This is why many people prefer to ingest CBD-rich products such as isolated CBD oil at the beginning of their day. In addition to CBD's wonderful potentials for increasing your focus, THC-V's stimulating properties adds to the productivity this herb can bring. This mildly psychoactive compound induces clear-headedness, making your cannabis intake a more worth-it experience.
Cannabis Boosts Your Energy
CBD is also known to give a cerebral high, as opposed to THC's body high which can leave your body heavy on the couch. As it provides a more uplifting and invigorating feeling, you can rely on hemp oil benefits to supply your body with the energy you need to get through the day. Now, you can skip your morning coffee and have a hit of Durban Poison instead as it is rich in CBD and TCH-V.
It Enhances Creativity
Supplemental to the focus and energy boost marijuana brings, another thing you can expect from consuming this plant is a huge lift in your creativity. How do you think music and literary legends The Beatles and Bob Dylan were able to be prolific in their fields? A creativity boost from marijuana and pure, unadulterated genius, of course! If you are not into smoking the stuff, you can get your fix by lacing your breakfast with CBD oil.
CBD Oil Helps You Get Better Sleep
Aside from improving the way you work, this plant also makes you a dynamic worker by helping get the kind of sleep you need. This is helpful especially for individuals struggling with insomnia. If you have been waking up in the morning still feeling drained, try incorporating cannabis oil into your nightly routine. It is found to be useful in facilitating a good night's sleep, making you ready for the incoming day.
The human body has a natural endocannabinoid system armed with a variety of cannabinoid receptors that makes ingesting marijuana a productive thing. With the way this plant affects your body, consuming cannabis-infused products can surely make you a dynamic worker. Just make sure that you stay away from THC and you are good to go.