Top 10 Cannabis Strains That You Should Try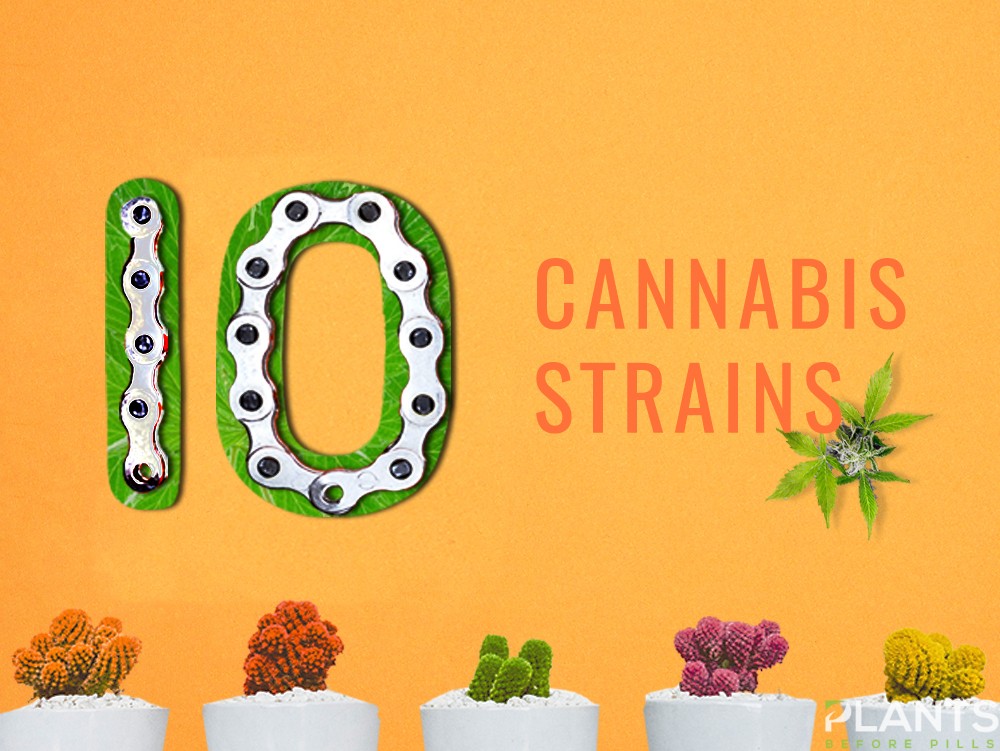 With all of these exciting new Cannabis strains available, marijuana consumption has never been more fun. You can choose from extremely medicinal to almost exclusively recreational types, depending on your needs.
Stephen Hawking Kush
Stephen Hawking Kush is a strain with record levels of THC at 12% (highest recorded) and CBD at 13.7%. Stephen Hawking Kush or
SHK
has been found to be a good addition to depression and insomnia treatments. It offers a nice brain high to induce creativity but would not be suitable if you were trying to produce more analytical work. Its effects are so subtle that you could carry on with your day-to-day activities after consuming moderate amounts of this strain.
Jack Herer
This strain is a sativa-dominant hybrid known to produce a balanced cerebral and body high due to its regulated THC content (15% to 24%). This balance can lead to consumers feeling relaxed while maintaining a focused mind. This is perfect for relief from mild stress and anxiety while also proving valuable for treating aches and pains. For best results, you can take it during the daytime as it can stimulate your thoughts and mood.
Ringo's Gift
This variety has been cross-bred specifically to be a highly medicinal strain. It is 60% sativa and 40% indica, with a 24:1 CBD to THC ratio. Due to its high CBD content, Ringo's Gift induces a stress-relieving experience for the users without keeping them on couch-lock. Mental conditions such as ADD/ADHD, PTSD, and depression, as well as physical ailments such as epilepsy, arthritis, and ALS, can be treated using this variety.
ACDC
ACDC is a popular medicinal variety of cannabis due to its high CBD and extremely low THC content. This half sativa-half indica hybrid is very popular with medicinal marijuana patients but is not the preferred variety among recreational users because it lacks the sought-after psychoactive effect. When smoked, ACDC gives a feeling of euphoria and peace, alongside a more focused and clearer head.
Suzy Q
If the therapeutic effects of ACDC are too subtle for you, perhaps you might want to try Suzy Q. It has an average of 20:1 CBD to THC ratio and top-quality batches can even go as high as 59:1 CBD to THC ratio. Because of the potentially high amounts of CBD, you might expect an overwhelming brain high, but surprisingly, Suzy Q offers a slow, uplifting effect. This type can be used for increasing appetite, to boost energy, and can act as an anti-inflammatory.
Cannatonic
For a stronger, more relaxing effect, Cannatonic offers a mix of pain-relieving and calming properties. With more than 6% THC and 6% to 17% CBD, this strain is perfect for morning or afternoon consumption. It soothes the muscles, relieves pain such as migraines and headaches, reduces nausea and acts as a mood enhancer.
Cannatsu
Cannatsu is a cross-breed between Cannatonic and Sour Tsunami. This strain has a balance of 8% to 11% THC and 10% CBD, giving users more of the medicinal benefits than the psychoactive effects. It does not alter the mind, but clears it out, making it perfect for increasing brain function.
Northern Lights
Northern Lights is an indica-dominant strain and is popular with recreational users as it offers a stronger body high. This strain is not recommended for beginners. With an average of 21% THC, this hybrid gives a sedated feeling, perfect for inducing a more restful sleep and for the treatment of insomnia.
Skunk # 1
Skunk #1 was created to have higher levels of THC. This 35% sativa and 65% indica hybrid contains record amounts of THC at 22.1%. With such high amounts of THC, users can expect maximum relaxation and extreme euphoria. Some users have even reported experiencing energy boosts, and it's perfect for managing aches and fatigue.
Willy's Wonder
If you want a purely recreational experience,Willy's Wonder is the strain for you. It has 17% to 26% THC and 0.1 to 0.7% CBD.  This strain provides an intensified psychoactive high. At the onset, you will experience an uplifted mood and heightened senses. However, it will, later on, give a powerful sense of calmness. This strain should be taken at nighttime and is not recommended for newbies. Go to your local dispensaries and try these cannabis strains now!
What is Kratom: A Quick & Dirty Guide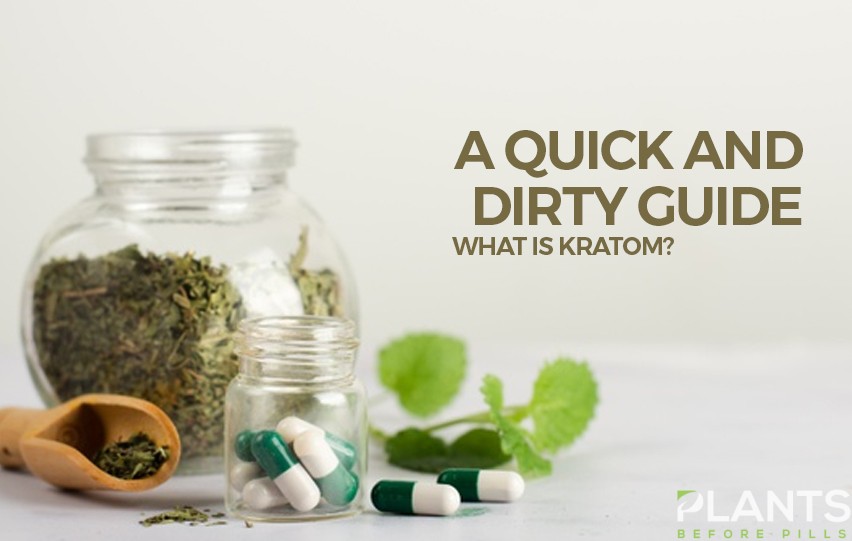 More and more individuals are looking for healthy and natural alternatives to medications. While this does not mean that such options will replace medicines, the presence of naturally occurring substitutes can benefit patients. Just look at the impact of cannabis is the medical community, which is now being studied as a safer and less addictive replacement to opioids.
Kratom is one of the naturally occurring options to some medications. Those who are in search of healthy and safe alternatives but are not familiar with this plant should take a look at the guide below:
Introducing the Plant
Kratom or Mitragyna speciosa, is a tropical tree found in parts of Southeast Asia such as Indonesia, Malaysia, Papua New Guinea, the Philippines, Thailand and Vietnam. It belongs to the botanical family Rubiaceae. There are three varieties of this tree such as those with white, red and green leaf veins. Each type contains varying levels of chemical compounds that gives it psychoactive effects.
Those with green leaf veins are known to give uplifting effects, which offers a boost of energy. Meanwhile, those with red veins are known for is sedating property. In some Southeast Asian cultures, this plant Is consumed as an intoxicant or as medicine. It can be consumed fresh or dried. Its leaves can be chewed fresh or it can be brewed into teas. It also comes in pill or tablet form.
Aside from its activating and sedative effects, these leaves are also known for being an analgesic and mood enhancers. When used for its medical properties, it can help in relieving pain and addressing sleep issues.
Kratom and other Similar Plants
Now that you know what this plant is and its effects, you might be wondering how it compares with other plants such as cannabis. Like cannabis, kratom is known for its psychoactive properties. Both are also used in folk medicine in various cultures because of their pain-relieving, uplifting and sedative effects. They also come from a family of flowering plants, and they have varieties that are valued for their respective medicinal and recreational effects.
However, they share some differences. The most obvious is that cannabis is becoming more mainstream and is even incorporated in federal and state legislations. Moreover, cannabis comes from the family cannabaceae, while kratom belongs in the family rubiaceae.
Speaker of families, did you know that kratom and coffee are related? They both belong in the family rubiaceae. They both have energy boosting and mood-enhancing attributes. Both are also rich in anti-oxidants. Kratom, however, has a sedative property. It also has a pain-relieving attribute, which coffee also has but to a limited extent.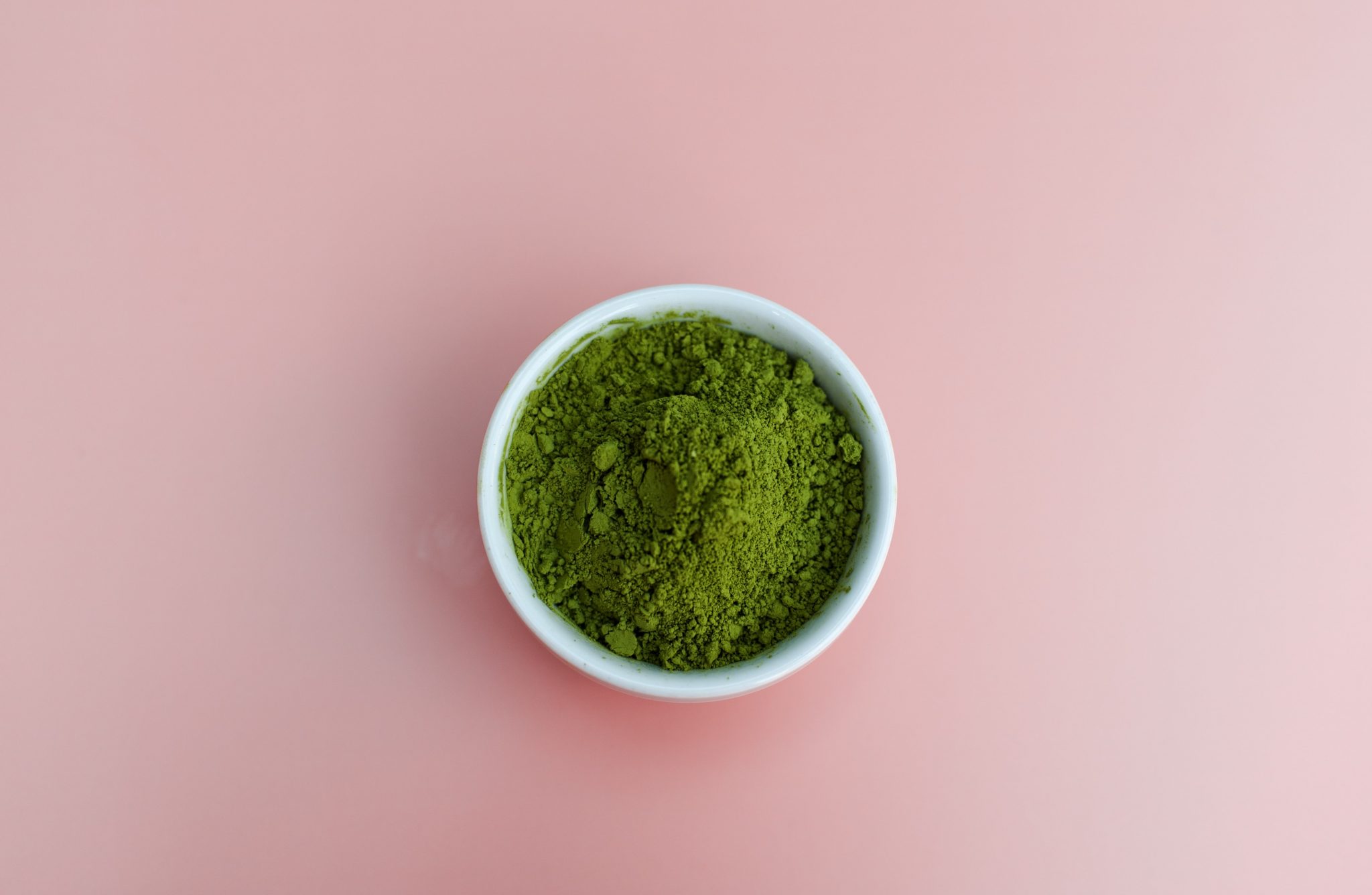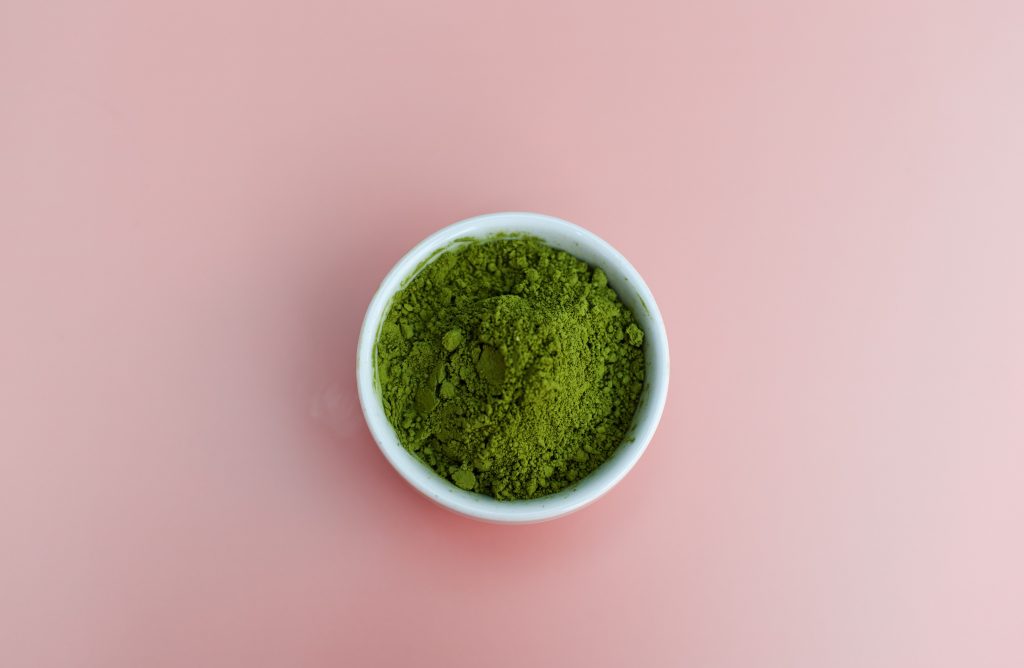 Legislation Regarding Kratom
We all know that cannabis is federally a Schedule I drug as per the Controlled Substances Act. It has also been legalized for medical use in more than 30 states and for recreational use in 11 of those, including DC.
Kratom is legal in almost all states except Alabama, Arkansas, Indiana, Rhode Island, Vermont and Wisconsin. In some states, it is fully legal, but in some prohibit it in some counties and cities. However, some are proposing that it should be included in the list of Schedule I drugs.
Internationally speaking, the legality of this plant varies. Some countries such as Australia, Japan, Malaysia, Thailand, Russia and Poland do not allow the consumption of this plant.
Conclusion
Kratom can be the next big thing when it comes to naturally occurring alternatives. While no significant researches have been conducted, unlike in the case of cannabis, it might be worth considering, especially for scientists and those who are looking for natural options.
Kratom – Benefits, Uses, and Dosage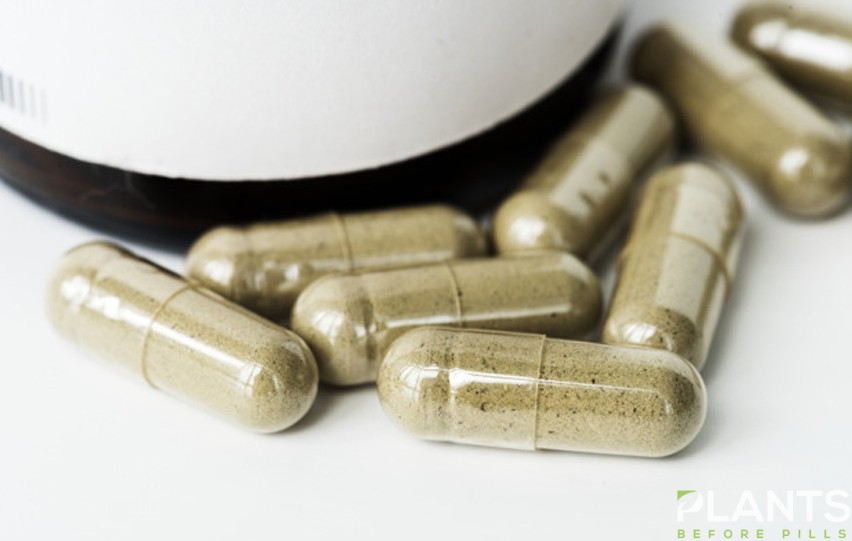 Curious about Kratom? Perhaps, you might have encountered the term while scrolling online. Or maybe, you've heard it somewhere and got curious on what the word refers to.
Often, for people who are familiar with the Southeast Asian culture, Kratom may originally refer to the herbal supplement used traditionally by the masses to relieve aches and pains in the past. However, to date, the identity of Kratom has become more complicated than that.
Specifically, from an herbal supplement, the plant shifted to a recreational drug often used to elevate mode, boost physical endurance, and even relieve opioid withdrawal symptoms.
Below, we have rounded up everything you need to know about this traditional herbal medicine, along with its benefits, uses, and dosage. Read on to know more.
What is Kratom?
Essentially, the term Kratom refers to a type of evergreen tree found in Thailand, Myanmar, Philippines and other South Asian countries.
What gave the tree a special status is its leaves, which are used as medicine and as recreational drug when chopped, chewed, or made into tea.
Are there Benefits Attached to Consuming Kratom?
Specifically, the leaves of Kratom contains two potent alkaloids, named the mitragynine and 7-hydroxymitragynine. When ingested, these alkaloids can produce euphoria and provide pain relieving, anti-inflammatory, and muscle relaxant effects.
Due to this, the plant has been used traditionally by local labourers in Asia to combat fatigue and relieve pain that come with their day-to-day tasks
However, that is just the beginning.
Soon, due to the plant's mood-boosting effects, it was later adapted to become an alternative med to treating mood disorders, such as depression and anxiety. Its sedative feature, which evokes feelings of euphoria, also made it an ideal treatment to ease withdrawal symptoms from illicit drug use.
How Much Kratom Should One Take?
Generally, consuming Kratom can lead to either a stimulant or sedative effect.
To achieve the first one, it is advised to take the substance in low doses, usually lower than 10 grams. When this happens, people who take the plant are expected to feel a boost in their energy, alertness, and giddiness. However, similar to the 'high' effect associated with marijuana, kratom consumption also leads to reduced motor coordination.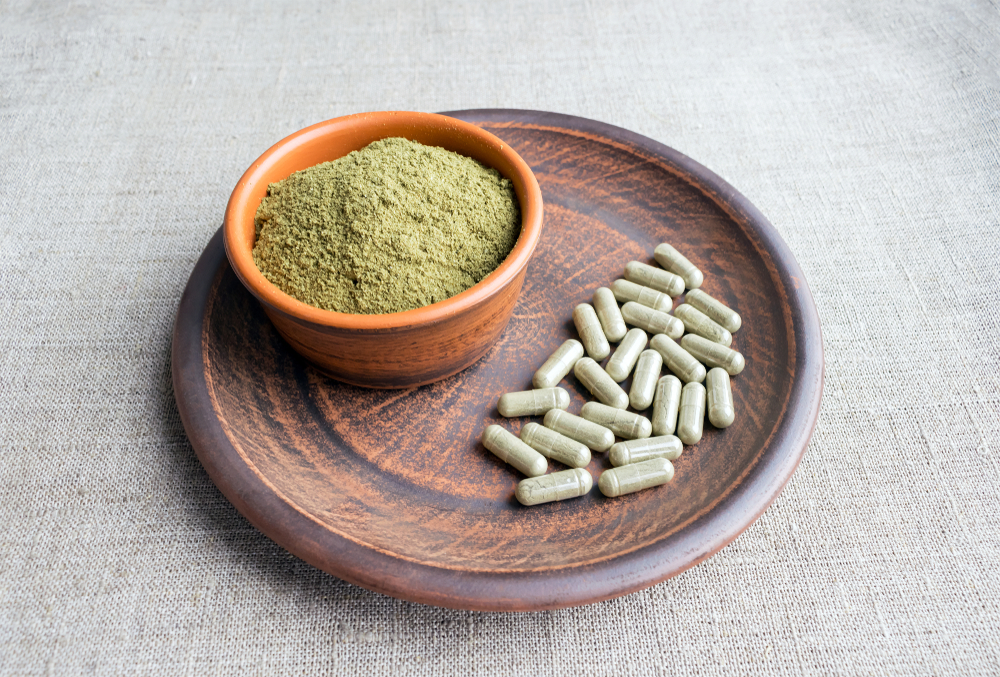 The effects are said to usually start within 10 minutes after ingesting the plant and can last up to one and half hour.
Meanwhile, when taken in larger dose, usually between 10 to 25 grams, users are to experience kratom's sedative effect, which are often described with general feelings of calmness and euphoria lasting up to six hours.
Why Is It Banned in Other Countries?
Generally, while there is good anecdotal emerging evidence that kratom are effective in relieving withdrawal symptoms, there are also a few studies suggesting that using the herbal medicine can lead to the development of another addiction.
In one particular study, for instance, people who took kratom for over six months were reported to had experienced withdrawal symptoms similar to those that occur after opioid use.
Other side effects also often linked to the drug include constipation, severe weight loss, insomnia, and loss of appetite.
Because of these, kratom remains to be a controversial medicine in the science field.
What Now?
To date, with still no sufficient clinical and rigorous studies focusing on kratom, its benefits remain to be deeply anecdotal.
However, despite this, many proponents still believe that the true medicinal potential of the herbal medicine is still yet to be unveiled.
A 7-Step Guide To Growing Marijuana at Home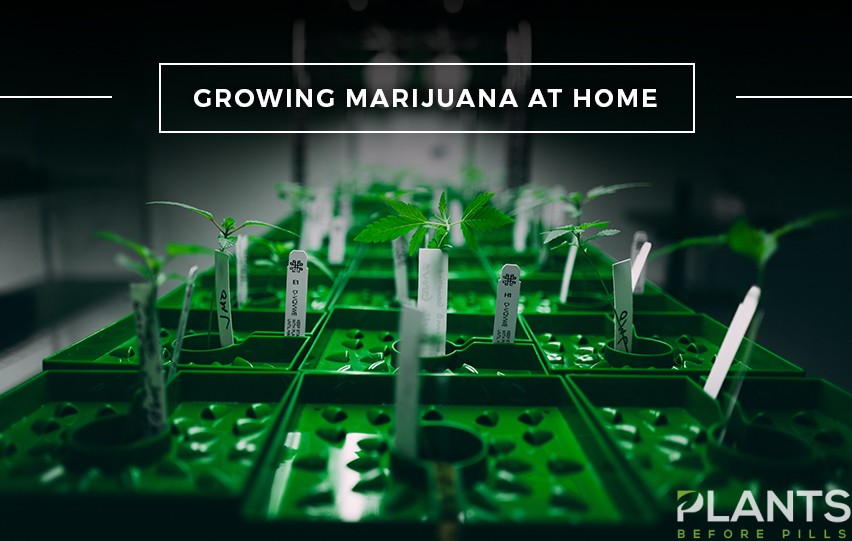 All the talk about cannabis can cause excitement to the point of getting your hands dirty and growing your very own plant. It can be a fun hobby and the start of an exciting business opportunity as well.
Also, for individuals using cannabis for medicinal value, it is possible to obtain the best quality buds grown with proper care. From seeds to buds, here are seven steps to follow to grow a cannabis plant at home.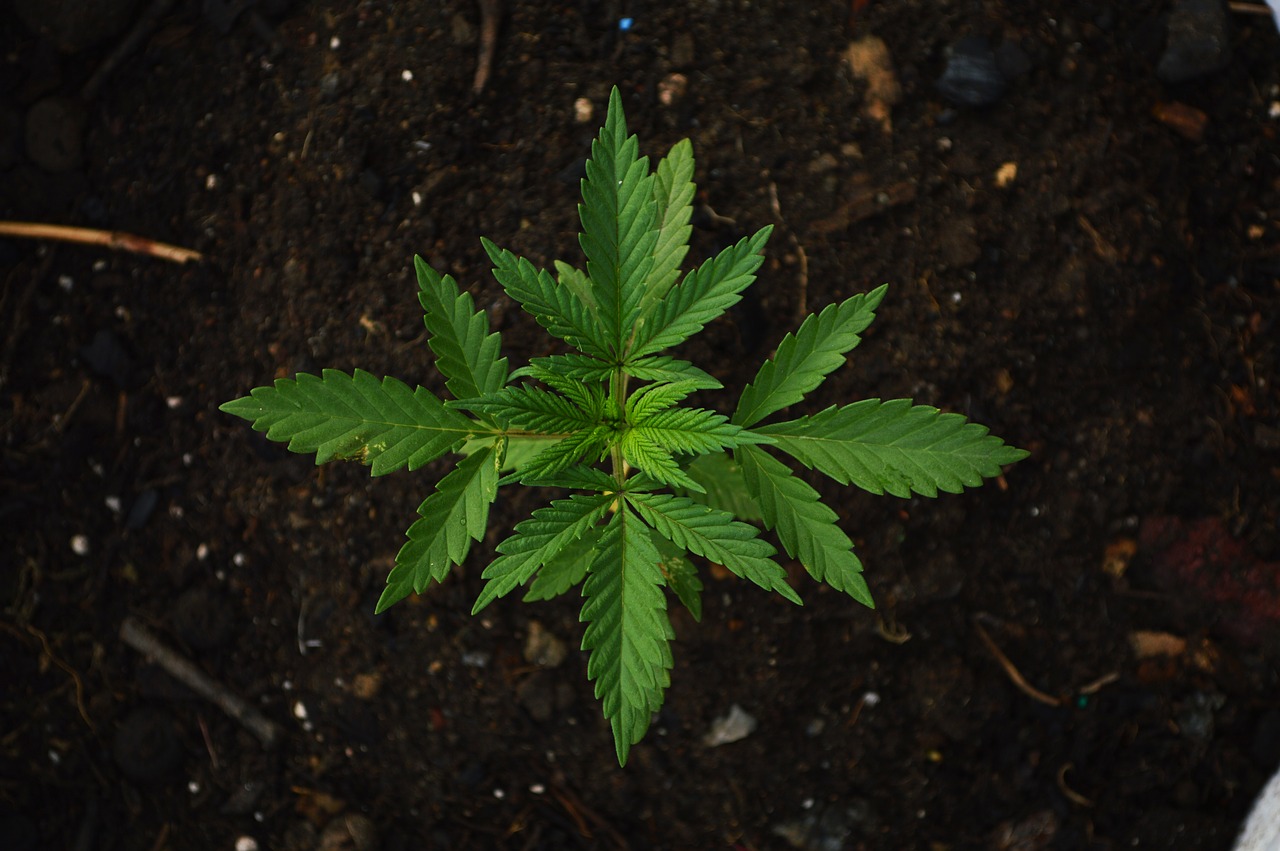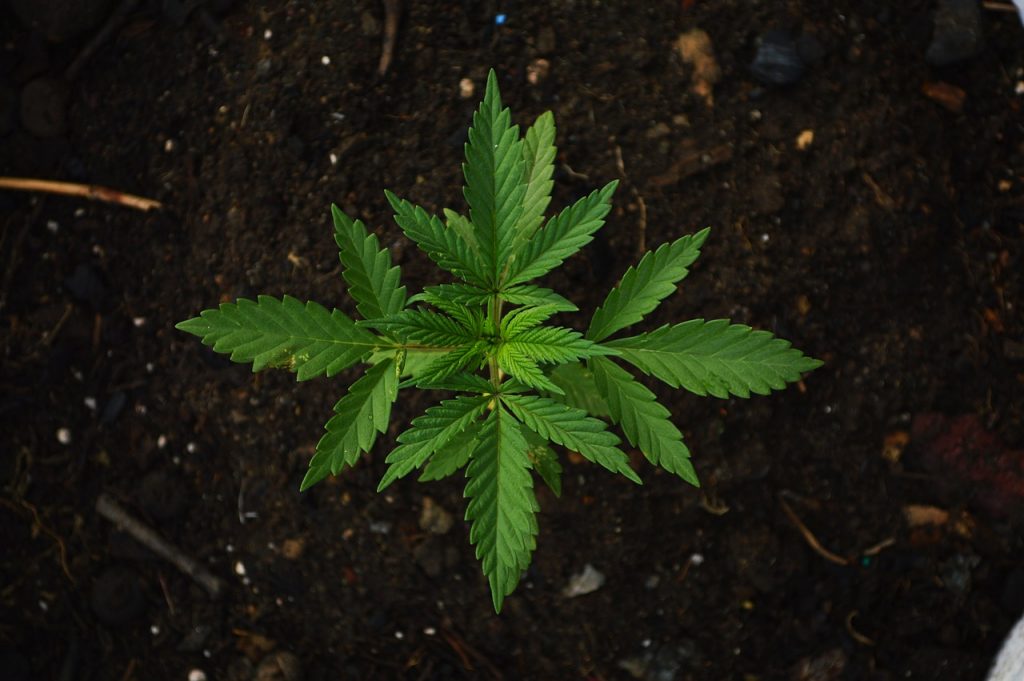 1. Choose the Perfect Spot
Finding the right location to place your cannabis plant is crucial. Although cannabis is not a demanding species, there are certain conditions required to ensure your yield is of the highest quality.
The place you select for your plant must be secluded and out of the way to reduce tampering. It must offer the liberty to control essential parameters such as temperature and light for the plant to grow well.
You can choose an empty room, basement, attic, garage, or any space available that is easy to clean and private to grow your very own cannabis.
2. Pick the Right Seeds
Choosing the right marijuana seeds helps to achieve a good yield for your use. If you are planning to grow any particular strain for medicinal usage, you can shop here from your trusted source of premium marijuana seeds.
If you are a first-time in growing marijuana at home, choose the easiest strain to care. It will help you learn about the plant, while not having to invest too much time, money, and other resources into it when growing marijuana at home.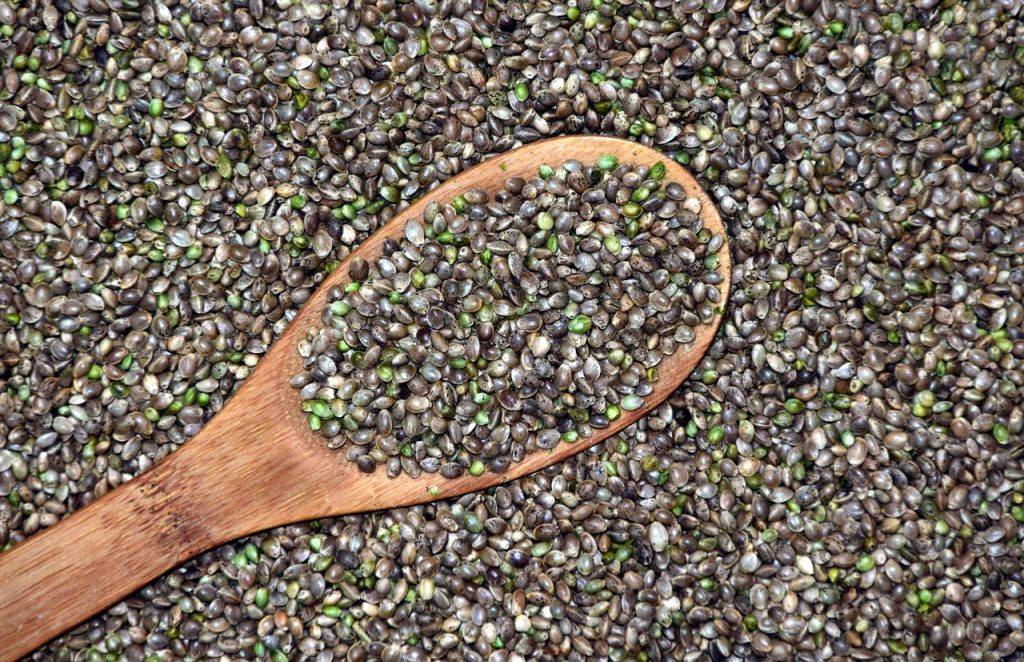 Among pure, feminized, and auto-flowering seeds, auto-flowering could be the best choice for novice growers. They produce 100 percent female plants that will give a completely usable yield.
Also, auto-flowering seeds eliminate the need for photoperiod control in cannabis plants, making it easy for first-time growers. The seeds are straightforward to grow, and a simple set can give you a healthy yield.
3. Choose Growth Medium
Once you know the right place to plant your cannabis, you need to prepare the area to support growth.
The growth medium is responsible for transferring nutrients through water, and the entire set up should be capable of doing so effectively. You can choose between growing in the soil, or soilless mediums, such as hydroponics.
In the case of soil as a medium, water the plants and add nutrients to the soil for the plant. But in hydroponics, you directly feed the necessary nutrients to the water that increases absorption efficiency and supports quicker growth. It also reduces some common problems with soil as a medium, such as pest infestations.
Although both pose specific advantages, using soil is the best choice for first-timers to make the process simple and straightforward.
4. Set Up the Growth Area
Now you can move on to work on the growth area to nurture and support your cannabis plant.
Make sure to create provisions for adequate light availability in the home growing area. You can rely on sunlight or invest in artificial lighting systems using LEDs, HIDs, or fluorescents to create the right light levels.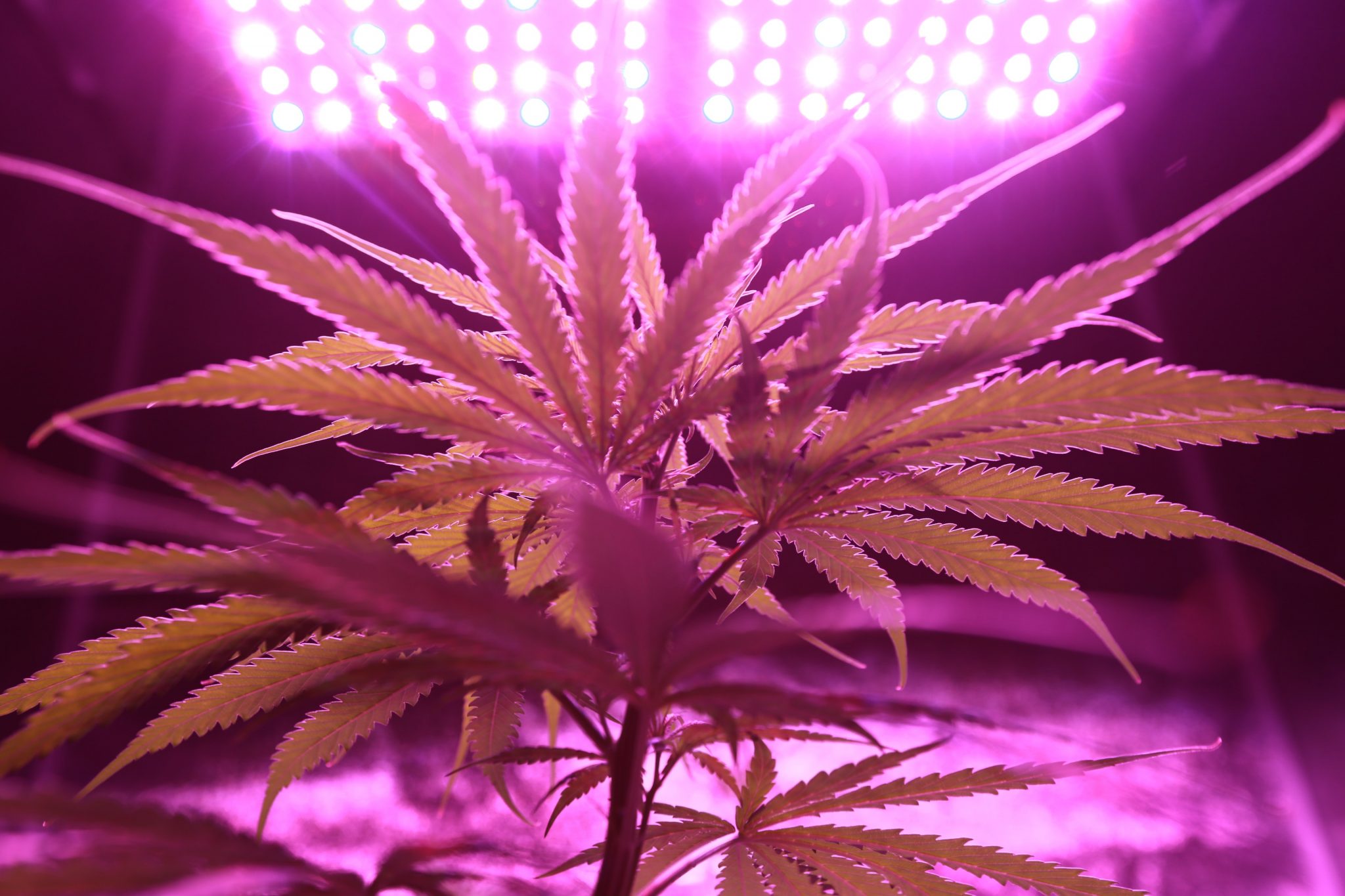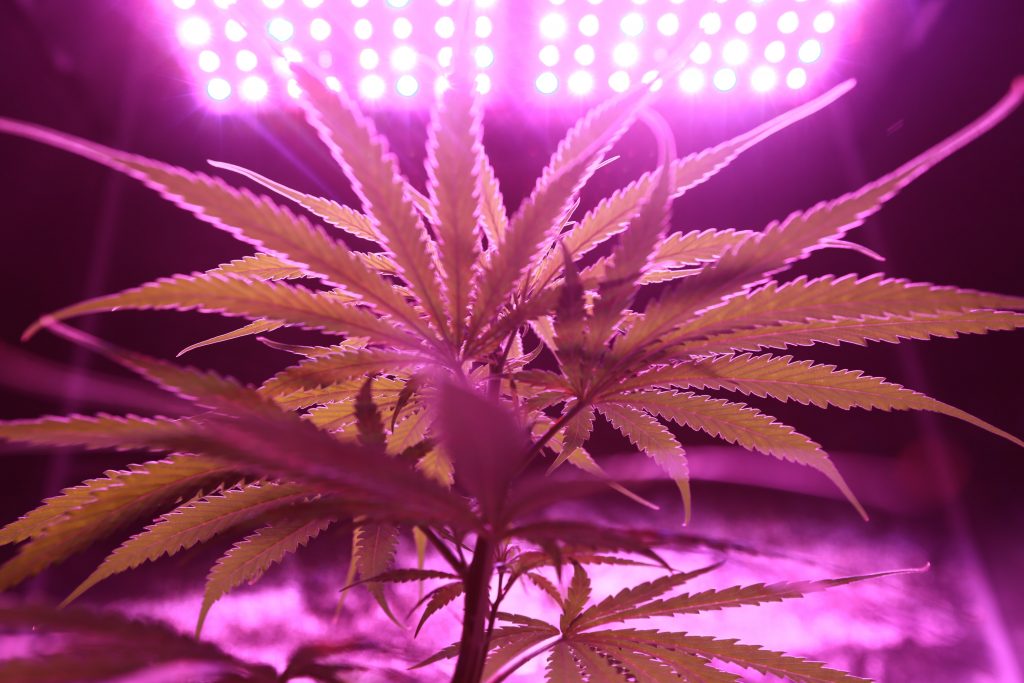 Measure the temperature and humidity levels and install ventilation mechanisms to keep these parameters in check when growing marijuana at home. It reduces the risk of pest infestations and mold and keeps the area from smelling pungent.
Check the pH levels of your growing medium. The ideal range should be between 6-7 for soil and between 5.5 – 6.5 for hydroponics.
Test the soil to understand the availability of essential nutrients and supplement with the rest to promote growth at different stages.
5. Germinate and Plant your Cannabis
The next step is to germinate your seeds. Place the seeds directly in a pot or in a wet paper towel and leave it for a few days to let it sprout. Using a pot as your germination medium is advisable as it reduces the transplanting shock in the next stage.
When you plant sprouts, transfer it along with the soil to a large pot or grow medium.
The plant is now going to transition into a vegetative stage where you will see the sprout grow into leaves. The temperature requirement is slightly higher during this time, and all the essential nutrients need to be adequately available for healthy growth.
Be mindful of light availability throughout this period. Monitor the growth and look out for any signs of plant deficiencies to provide the necessary remedies.
6. Monitor the Flowering Stage
The next step for your cannabis plant is the flowering stage. This is when your plant starts to form small flowers, which will eventually turn into buds that we consume. It is a critical phase in the life of a cannabis plant and requires maximum care and attention.
If you are working with pure cannabis seeds in growing marijuana at home, you might have to vary the photoperiod to lead your plant to this stage and weed out the males. Auto-flowering seeds reduce the effort in such areas and only require minimal adjustments in temperature.
Maintain the temperature between 64° F and 78°F and increase the watering levels to flush your plant with nutrients that contribute to aroma, taste, and potency.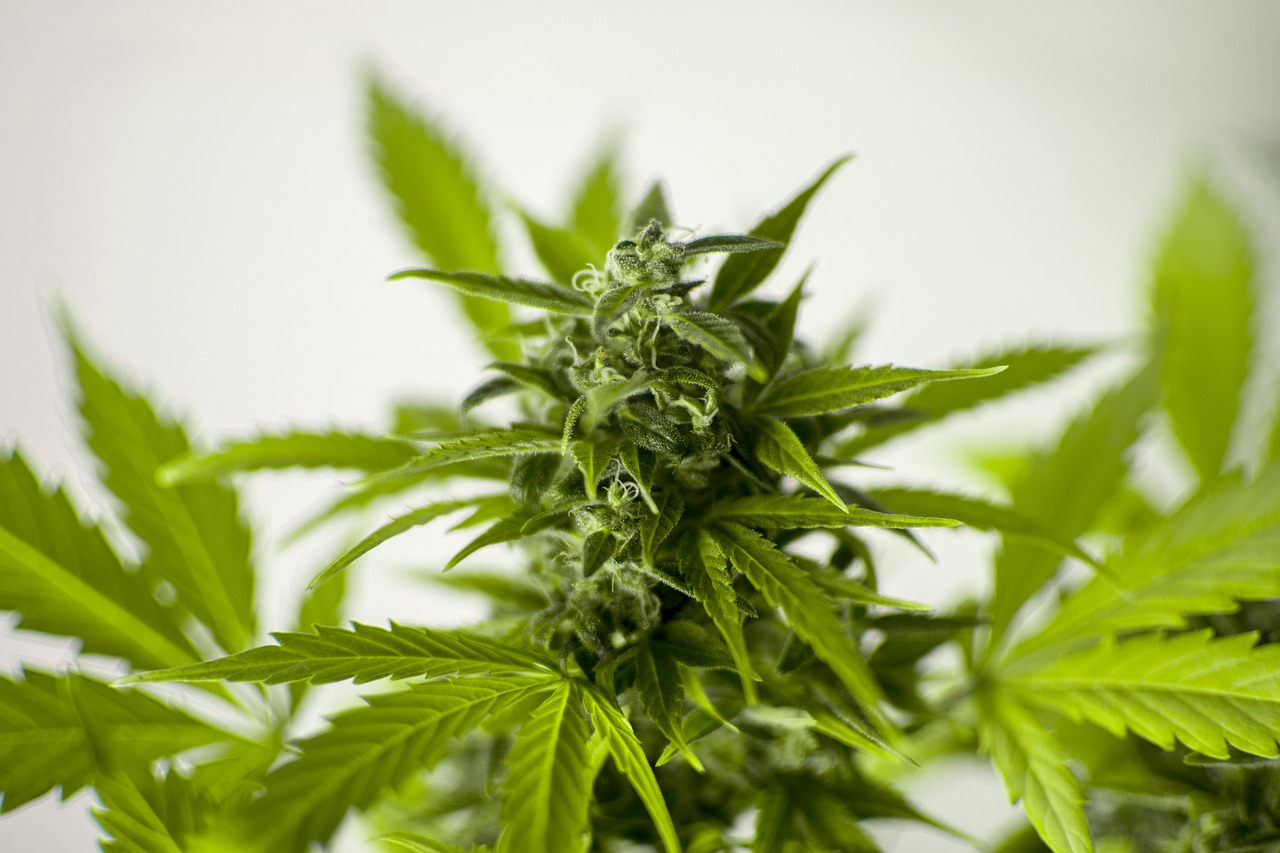 Your plant also requires some grooming during this stage to provide space for the flowers. Trim and bend the leaves to make sure your entire plant gets enough light and nutrients and is easy to maintain.
Watch out for signs such as yellowing of leaves or browning at the tips, which could indicate pH imbalance or nutrient deficiency. Caring for your plant during this stage will give you the best yield.
7. Get Ready to Harvest and Relish the Yield
Finally, the moment you have been waiting for. It is time to harvest the buds and relish your yield. The color depth of the pistils and hairs indicate the maturity and potency of the buds.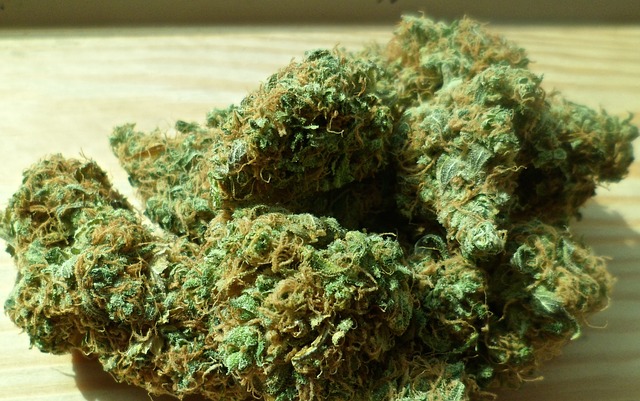 When they are about 50 – 70 percent dark, you will get a yield rich in THC content. If you wish to enjoy a relaxing effect from the buds, then wait for at least 80 percent of the flowers to become dark in color to harvest.
With the help of scissors, cut the buds and hang them upside down to dry out for five days. Place them in a jar and store in a cold, dry, and darkroom. Make sure to remove air from the container to let the buds cure and get ready for use.
Growing your cannabis at home can be a fun and exciting activity, but it can also be challenging at times. Although these instructions give you the basic idea of taking your cannabis seeds through the growth process to harvest, there are several strain-specific details, such as temperature levels and lighting requirements that need to be taken care of.
Research and gather these details and apply them wherever relevant to cherish the yield of your cannabis plant.