A Quick Round-Up of Cannabis Developments in 2018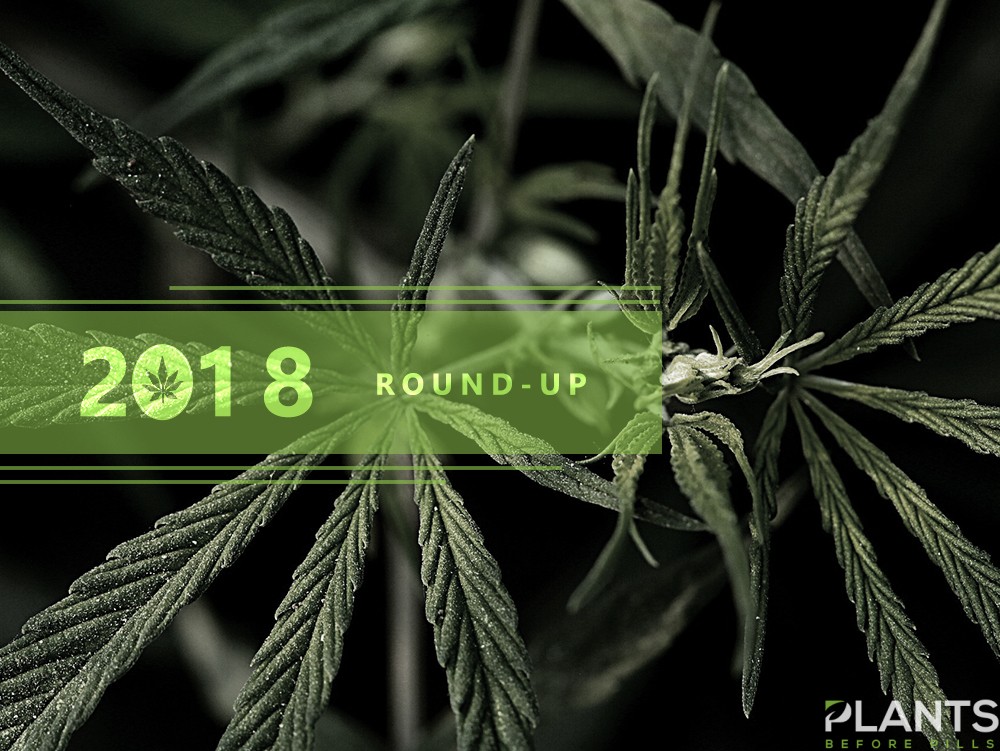 The year is fast coming to a close, and the marijuana industry is still riding the tide of all the changes that 2018 brought. From the widespread legalization of marijuana to the release of different marijuana-infused products, isn't it any wonder that so many marijuana enthusiasts around the world are celebrating? Let's kick off our 2018 round-up with a few significant facts:
2018 Facts and Figures
Cannabis has two major species, namely sativa, and indica.
Marijuana (commonly used for smoking) and hemp (scientifically known as sativa L., cultivated for industrial purposes) are two varieties of the cannabis plant.
There are 779 strains that we know of. With various budtenders cross-breeding one strain with another, it is reasonable to assume that there are more than 779 varieties you can sample and enjoy.
Because of hybridization practices, breeders have developed various rare and exotic strains that are highly sought after for their unique flavors, aromas, and appearances, as well as the one-of-a-kind sensations they give.
Statista's latest report on the number of medicinal marijuana patients shows that there are millions of patients benefiting from this plant's properties. In May 2018, California had the highest number of users with 915,845 patients followed by Michigan with 269,553 patients.
There was an anticipated increase in product sales in 2018 from USD 2.9 billion to USD 3.8 billion.
Recent Developments in Cannabis Legalization
With a little more insight into the successes of the industry, you might be curious as to what brought on these advancements. The answer is simple: it is slowly but surely being accepted and legalized in many places. Just this October 2018, Canada followed in the footsteps of Uruguay and legalized the recreational and medicinal use of marijuana nationwide. There are various laws in every province or territory, but this sure is a welcome change in the country. These laws cover various aspects of marijuana possession, distribution, and price. Following the mid-term elections in November 2018, medical marijuana is now legal in 33 US states and Washington, DC. Of the 33 states, 9 (including Washington, DC) permit the use of cannabis for recreational purposes. CBD, with low THC content, is permitted for medicinal use in 14 states. So far, only three states, namely Idaho, South Dakota, and Kansas, maintain a complete ban on cannabis and cannabinoids. Meanwhile, American lawmakers have reached an agreement on the Farm Bill which will legalize hemp as an agricultural commodity. In light of these developments, it is important to mention that the Canadian company, Canopy Growth Corporation, was able to make its first legal transfer of cannabis products. In fact, the US
Drug Enforcement Administration
(DEA) gave them an import permit, allowing them to get these marijuana products to a research partner in the US. Canopy Growth Corporation is a leader when it comes to maximizing what the plant has to offer. These developments in legalization are huge wins for the cannabis industry not only because of the projected increase in sales but more importantly the benefits of this plant becoming more accessible.
Latest News in Research and Development
The
legalization of marijuana
has led to some important developments in the area of R&D in 2018. Here are some of the highlights:
Marijuana Breathalyzer
While it cannot be denied that there is a degree of social acceptance when it comes to the possession and use of cannabis, the fact remains that the authorities still maintain that, on a federal level, it is illegal. Of course, rules such as driving under the influence still apply to all users. Researchers at the National Institute of Standards and Technology (NIST) are working on ways to measure the THC and CBD levels in a driver, the same way alcohol breathalyzers work. While they can successfully detect the presence of THC and CBD levels on the breath; they do face other challenges like the rapid rate at which cannabinoids leave the bloodstream.
It Lowers Opioid Use
In April 2018, it was discovered that government-approved medicinal marijuana could dramatically reduce opioid use. This is good news considering the number of people who are addicted to, abusing and overdosing on opiates such as morphine and fentanyl.
Cannabis Products that Emerged in 2018
In the 60s and 70s, there was only one way to consume marijuana: by smoking it. Now there are a wide variety of cannabis strains you can experiment with and nothing to stop you from exploring what this herb can do. Some of the latest products that have emerged this year include:
• Edibles and Drinkables
What better way to ingest this wonder herb than to mix it with delicious treats and satisfying drinks? With the growing popularity of homemade baked goods, businesses took the opportunity to sell high-quality marijuana-infused products. Kiva is one of the leading manufacturers and sellers of these goodies. From fruity gummies and fresh mints to delectable chocolate bars and even non-chocolate confection, you can try out these mouth-watering sweets that offer a unique kick. If you are craving a good drink, just head to your local dispensary, and you are sure to find cannabis drinkables. Looking to soothe your senses? You might want to try one of Kikoko's teas. Their herbal drinks are mixed with a helping of this wonder plant. The great thing is you can choose a variety that can help improve your sleep, lift your mood, relieve your pains, and enhance your sex life. Those in need of their morning coffee fix should check out marijuana coffee from Pot-o-Coffee. There is a wide selection of blends that offer various experiences for your taste buds. Enjoy a full-bodied brew for your morning cup or get one with caramel and vanilla tones for a more tasty helping.
• Body and CBD Beauty Care
Perhaps one of the most innovative ways cannabis is being ingested in 2018 is through body and beauty care products. With CBD being hyped as a highly medicinal compound, more and more people are adding it to their beauty regiment. From marijuana-laced soap bars and shampoos to CBD-rich ointments and balms, you can use these products to treat dandruff, acne, and even psoriasis. Clean your pores using The CBD Skincare Co.'s CBD-Infused Exfoliating Cleanser and rid your face of dirt and grime and prevent blackheads. If 'bags under the eyes' is your problem, you might want to try CBD for Life's eye serum. With seed oil and hyaluronic acid, you can go about your day without worrying about the bags under your eyes. 2018 saw many body and beauty care companies focusing on using cannabis as a way to improve their products so keep your eyes peeled for those.
• CBD Vape Pens
The infamy surrounding cigarettes was matched only by the rise of
CBD Vape Pens
as an alternative. Even without the marijuana content, these devices are gaining ground because vaping offers a healthier means of ingesting nicotine and even non-nicotine juices. With the introduction of cannabis, vaping has become a more exciting experience. You can choose from a variety of juices with varied amounts of CBD and THC content. What's exciting about this new way of consuming cannabinoids is that you get to pick flavors that suit your taste. Whether you like fruity notes or savory ones, you can get an e-juice that can satisfy your taste buds. This way, you can easily get your cannabinoid fix in a fun and tasty way, while perfectly blending in with the vaping crowd.
• 'Luxury Pot'
This herb is becoming more and more mainstream as the years go by. With its impending mainstream popularity, various brands have emerged to provide a 'luxury' version of this miracle plant. Defonce Chocolatier offers artisanal chocolate bars infused with dried buds in a wide range of flavors. These 20-dollar candies come in matcha, coffee, and mint flavors. You can also check out the selections from Beboe. Dubbed '
The Hermes of Marijuana
,' their items come in luxe packaging with an equally sleek appearance. Try out their stylish vape pens or take some of their pastilles to get your quick fix of this herb.
• Dog Treats
Who would have thought you could
feed cannabis products to your dogs
? With recent developments, you can now share the benefits of this herb with your animal companion. Giving your dog these treats can address problems such as inflammation, mood issues, skin conditions, and muscle spasms. Keep in mind that these items are mixed with a lower dosage of cannabinoids to make it more compatible with a dog's body. Moreover, make sure that you only give a controlled amount to your pet. Cannabis is indeed a wonder plant but what's more wonderful is the continuous developments the industry has enjoyed in 2018 — new products, legal progress, and even new strains have made this year one for the books for the marijuana industry and enthusiasts. With greater support for this miracle herb, we can certainly look forward to another year full of good news and weedy goodness.
Hobo Cannabis Wants Delivery Service to be Legal in BC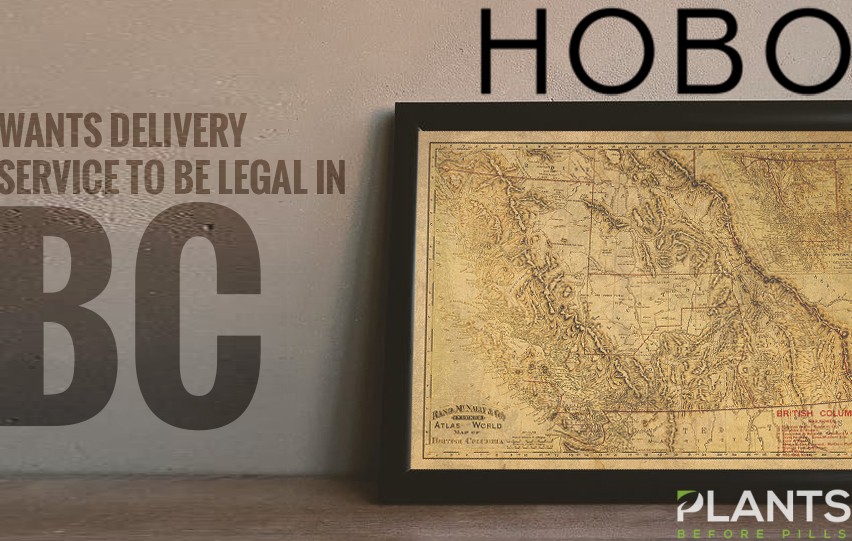 Cannabis store chain Hobo Cannabis is urging legislators to make delivery service legal in British Columbia, said CBC. This call is a step toward stopping illegal dealing in the province. The licensed dispensary, along with other certified vendors, argued that they are "at a disadvantage against unlicensed competitors who deliver weed." The report emphasized that BC does not have cannabis laws allowing the delivery of cannabis products.
This issue has been a concern for many licensed vendors for a long time, said Harrison Stoker, vice president of Donnelly Group, the company that owns Hobo Cannabis. However, the illicit delivery of cannabis products has become more rampant over the past few months because of the virus pandemic, as customers choose to get their products delivered to protect themselves from the public health risk.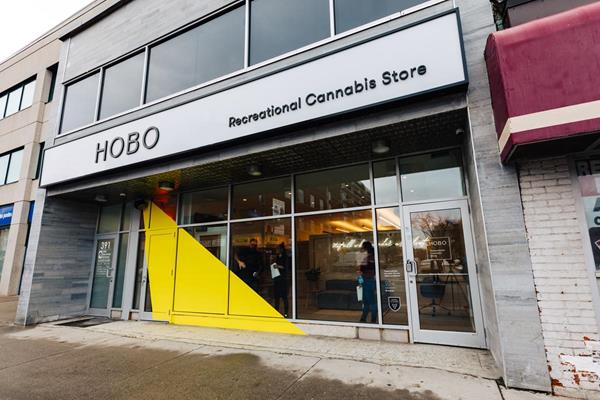 According to Stoker, "The illicit market [in BC] is very intelligent, very strategic and very mature in their business models." He also said that the pandemic was a prime time for the illegitimate industry. Stoker asserts that legalizing delivery services can help them compete with such illegal sellers. It could also help fight the black market.
The CBC report noted that consumers can have their products legally delivered through mail by going through the government-operated BC Cannabis Store. However, packages take a few days before they arrive, as opposed to delivery options that could be same-day.
The article also cited Weedmaps, a cannabis-focused website, which offers a list of delivery services in the Lower Mainland. It even guarantees quick delivery, usually within one hour. Stoker argues that modern times call for a more updated approach as "people expect these kinds of modern retail features."
By allowing licensed stores to deliver, customers do not have to opt for black market products. Instead, they can choose among authorized products just like what happens in Saskatchewan, Manitoba and Ontario, where delivery is legal.
Meanwhile, the province's Ministry of Public Safety said that it is now evaluating the possibility of legalizing deliveries. It has also been taking steps to crack down on the illicit industry, despite facing significant challenges because many of them operate online. The Ministry is in charge of the legal cannabis program in the province.
Mark Haden from the UBC School of Population and Public Health with experience in writing about drug regulation said that legalizing deliveries is a great short-term move. The better action in the long-run is to "bring the illegal sector into line with the law."
Cannabis Beverages as a Refreshing Option for Consumers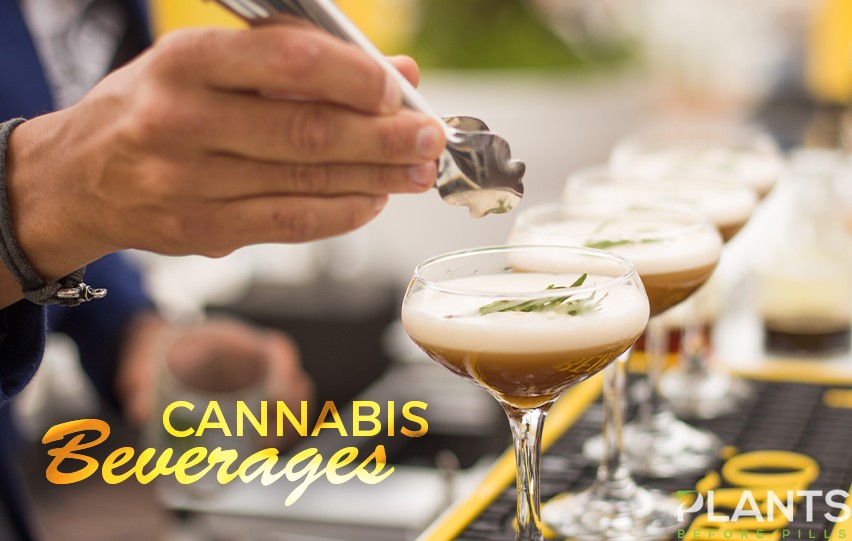 The cannabis industry remains on a roll despite some economic setbacks over the past few months. More and more infused products are being developed, paving the way for further innovation. This also provides consumers with more choices, from different types of edibles to items that can be consumed in other ways such as through vaping.
Those who are familiar with cannabis in the market know that edibles are some of the most popular products. In fact, gummies and baked goods have swept the industry immensely. However, one type of product has the potential to be another hit among consumers of the plant and infused items: drinkables. These are beverages infused with cannabinoids. If this is the first time you are hearing about this, then here's what you need to know.
Why Check Out Cannabis Beverages?
As the name implies, you can bet that these drinks are mixed with THC and/or CBD. Those who are looking for a refreshing way to consume infused products, then this is your best bet. Beverages are ideal for consumers of the plant as they can go well with a nice meal.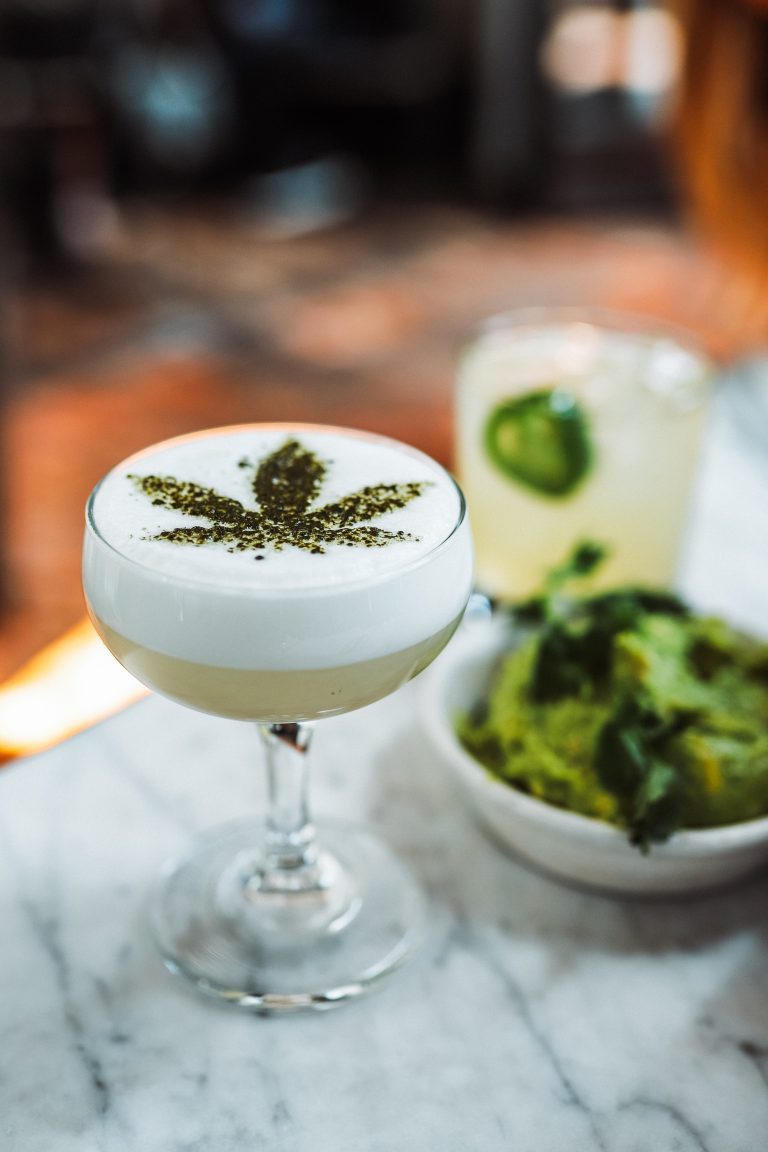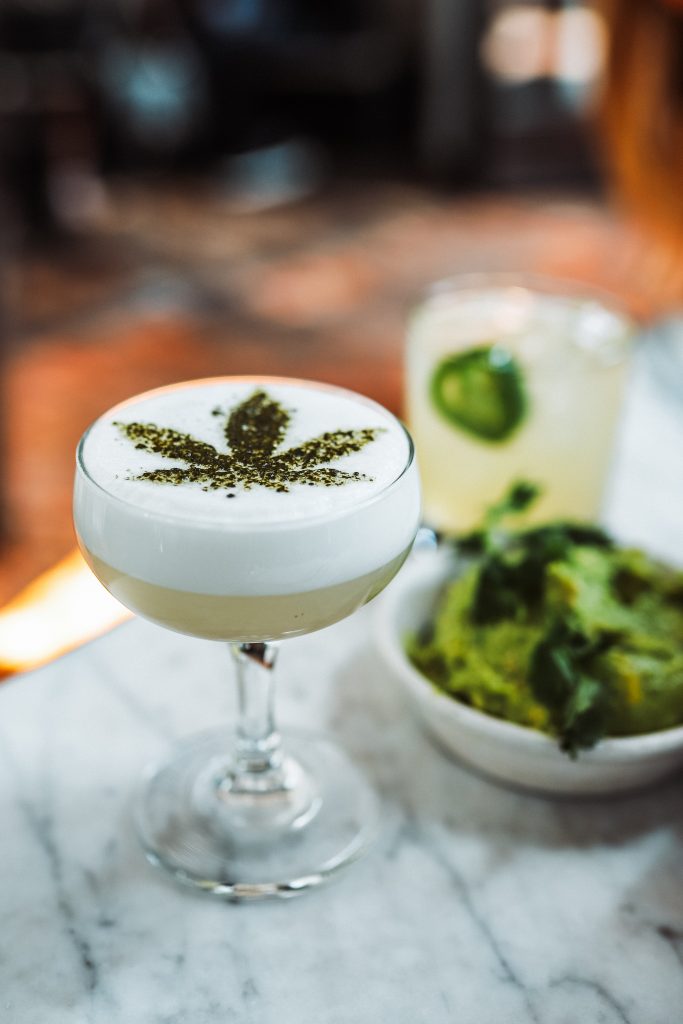 Now, you might be hesitating to jump into the trend because you are not sure how it would fare, taste-wise. The main thing about recent drinkables is that producers no longer depend on outdated tech to create new products. Instead, they use state-of-the-art technology to infuse cannabinoids into tonics, non-alcoholic beers and teas. Combining alcohol and cannabis is illegal in the United States, so you can rest assured that any legitimate drinkable bought from licensed dispensaries will be safe to ingest.
As mentioned, these can come with THC and/or CBD. This is why you should make sure that you have a medical marijuana card if you seek to get a THC-infused drink in states that have not legalized adult-use products.
3 Cannabis Beverages to Satisfy Your Thirst
If you are keen on getting a swig of a cannabis beverage but you are not sure where to start, you might want to check out these particular products:
Tweed's Soda and Distilled Cannabis
Soda offers one of the most refreshing sensations, which is why carbonated drinks are some of the most popular ones in the market. If you want that same thirst-quenching feeling you get from drinking sodas without all the sugar, then you might want to try Tweed's Houndstooth & Soda. It contains 2 mg of THC in a 355 mL can, which is best served chilled or iced.
Tweed also has Houndstooth, a distilled drink. This one has higher THC content at 10 mg in 150 mL bottles. One bottle can yield 5 one-ounce servings. This is non-carbonated but it is perfect for blending with non-alcoholic mixers.
Outbound's Hemp Infused Craft Malt Beverage
If you are looking for a brewed experience just like what beer has to offer, then Outbound's products are the best for you. It contains less than 0.5% alcohol per bottle, which is essentially insignificant. The best thing about these items is that they come in different flavors. You can choose among varieties such as Blood Orange Haze, Pale Haze and Grapefruit Haze.
Somatik's House of Saka
Artisanal and luxurious, Somatik's House of Saka has one of the most elegant brandings you will find. It offers non-alcoholic cannabis wine that comes in sophisticated packaging. You can choose between Saka Pink and Saka White, handcrafted using fresh grapes.
Exploring what the industry has to offer is one of the exciting things about being a cannabis consumer. With these beverages, you can definitely find a refreshing option that can satisfy your need for the plant.
Here's How CBD Can Help You While Stuck in Quarantine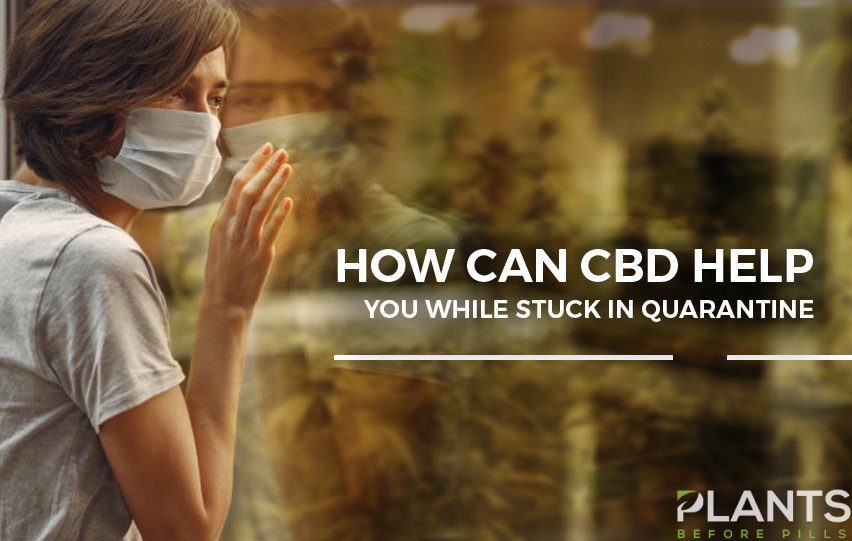 Even before the onset of the COVID-19 pandemic, wonders of CBD have already been circulating online. From its pain-relieving effects, anti-inflammatory promises, to anti-anxiety features, the health benefits attached to the substance are quite impressive.
Now, with the world still stuck in quarantine due to the COVID-19, it's no surprise that CBD is among the first products many turn to for immediate relief while dealing with lockdown boredom and anxiety. Thanks to the product's lengthy list of promises, many make take CBD as the indoor alternative to make their quarantine less awful and more bearable.
If you're feeling the weight of lockdown getting heavy on your health lately, you might want to know some of the most probable ways CBD could help alleviate those burdens. Here, we have compiled among the most common uses of cannabidiol that you might also want to try out while stuck at home. Check them out below!
CBD for Anxiety Relief
It's no secret that CBD offers anti-anxiety properties. In fact, this feature alone is one of the major contributors to the substance's booming career in the market. To date, with most of us still required to stay at home and maintain social distancing, heightened feeling of isolation and loneliness are expected to arise. Since CBD comes with anti-anxiety effects, it can help alleviate such negative emotions.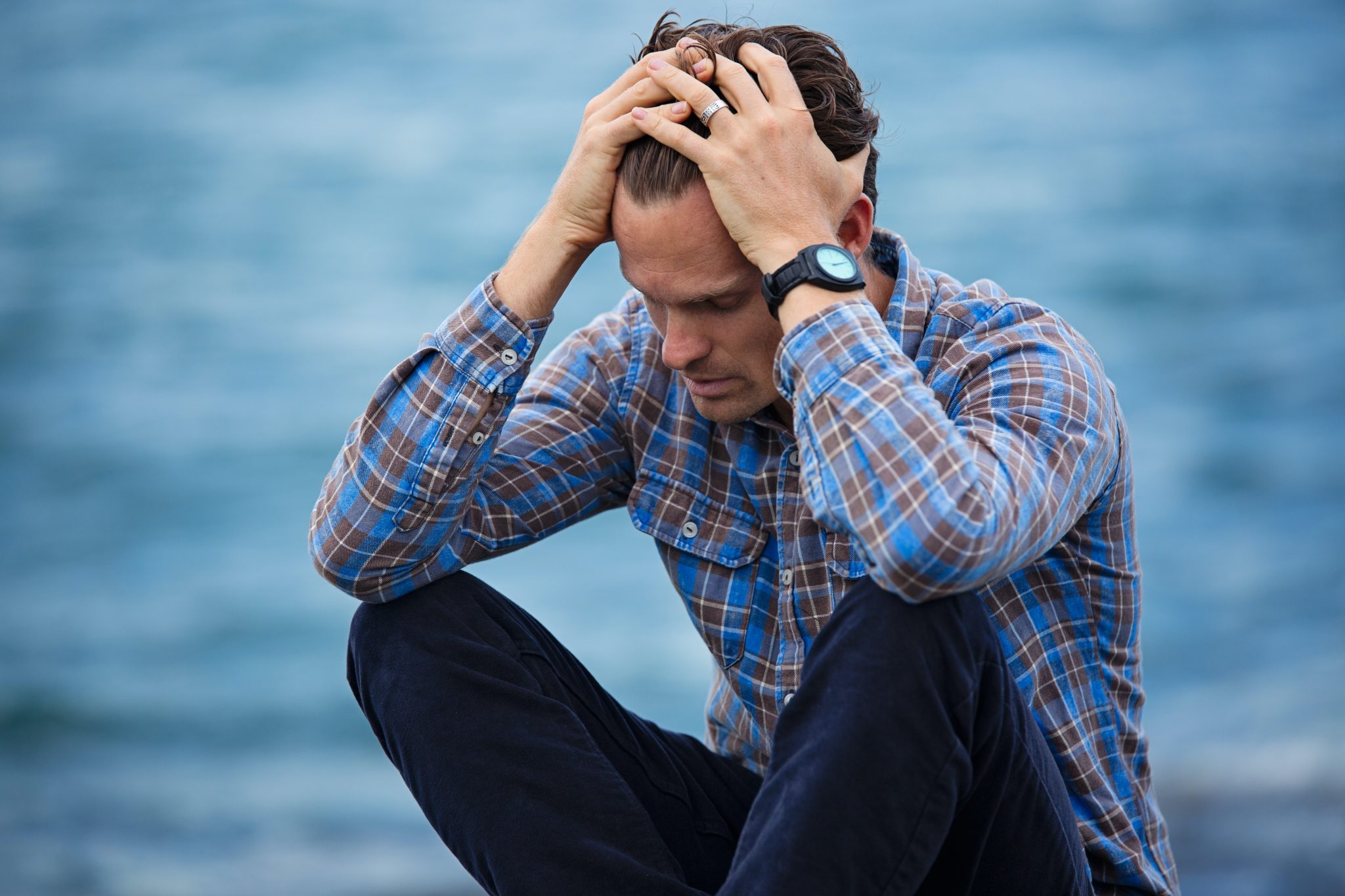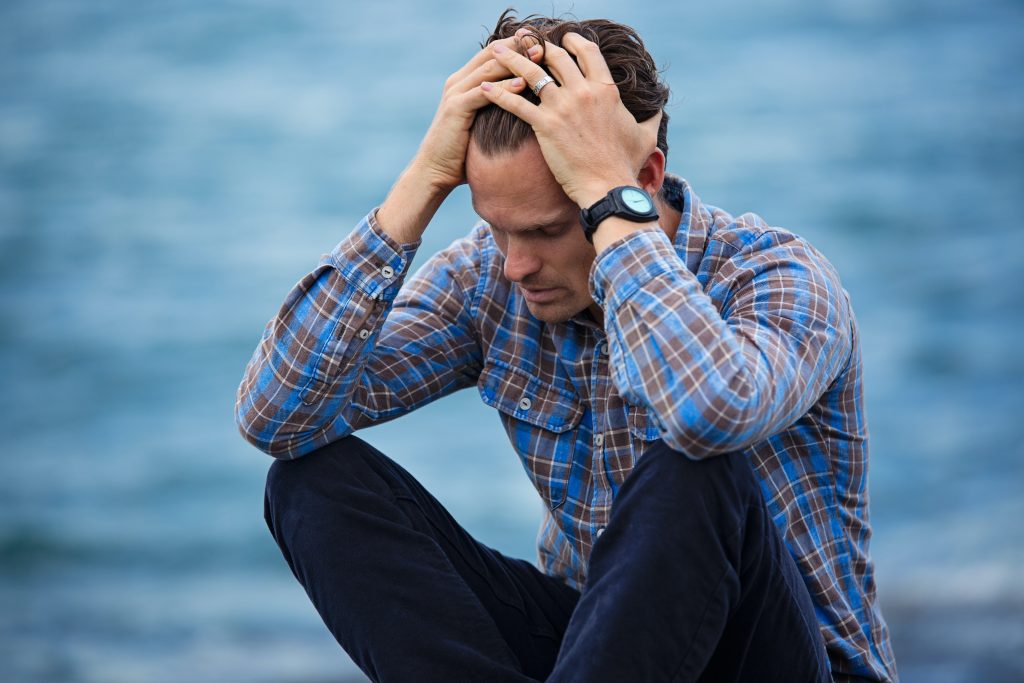 To date, while the exact way CBD works to treat anxiety is not yet fully understood, different preliminary studies already offer pieces of evidence that the substance has been effective in alleviating symptoms of different forms of anxiety, including Generalized Anxiety Disorder, Social Anxiety Disorder, as well as Panic Disorder.
CBD for Improved Sex Life
Another health benefit being linked to CBD is how it can boost one's sex life. Specifically, the claim stems from the fact that cannabidiol can relieve pain, increase blood flow, and reduce anxiety – which can all contribute to overall better sex experience.
Moreover, since the Endocannabinoid System's main task is to maintain homeostasis in the body, various experts claim that CBD can help maintain appropriate body balance hormone levels, which can increase sex drive.
With this, it's not surprising that many people, especially husbands and wives, are turning to CBD products to spice up their sex lives during quarantine.
CBD as a Gym Buddy
If you're eyeing to shred off some weight during lockdown, taking CBD might benefit you greatly. Since cannabidiol comes with pain-relieving effects, you can use it to augment your exercise regime.
Specifically, since the substance help reduce pain and inflammation, this will, in turn, lead to speedier recovery from injuries or muscle pain. This will also help you extend your workout longer than usual without the typical stress and fatigue after.
CBD for Sleep Disorders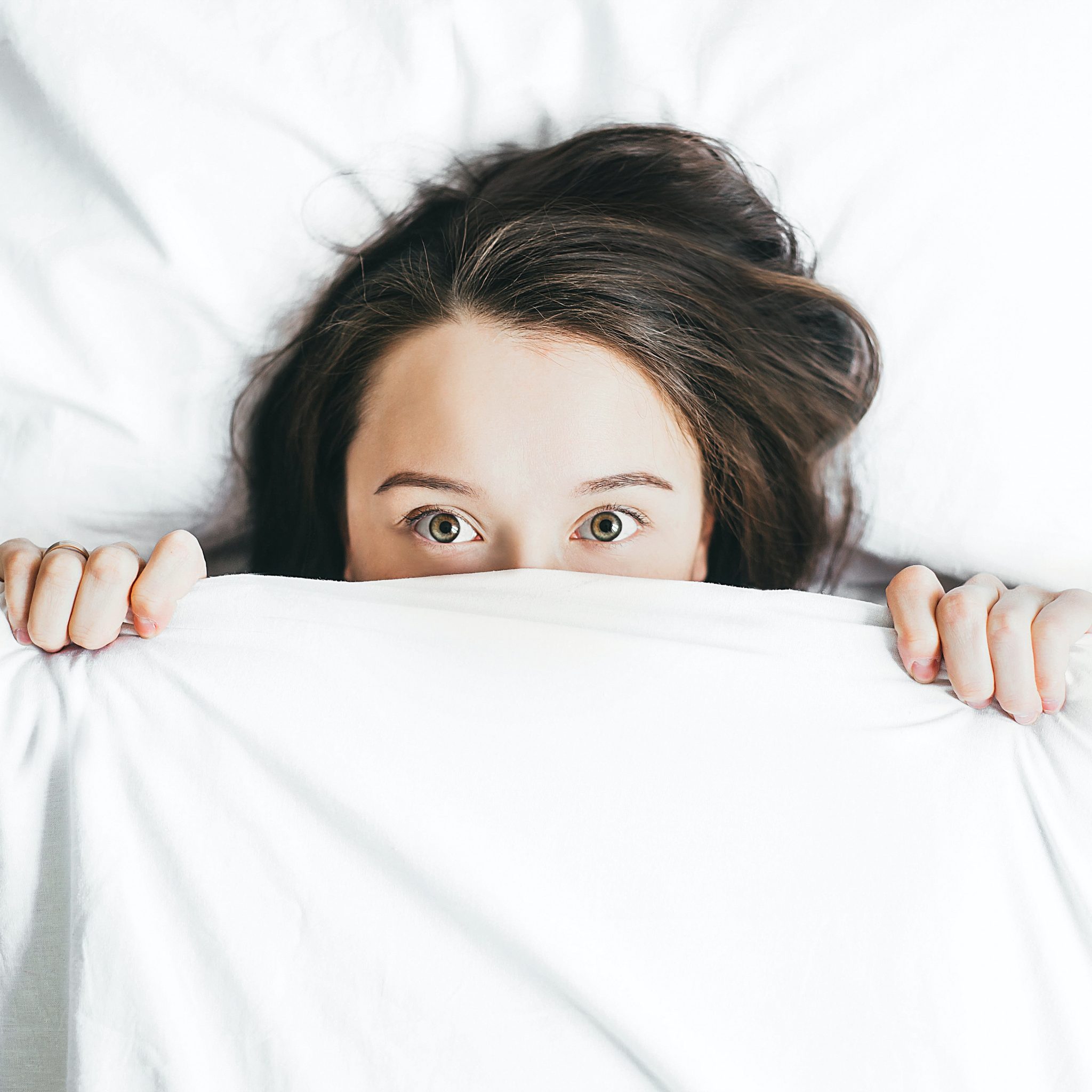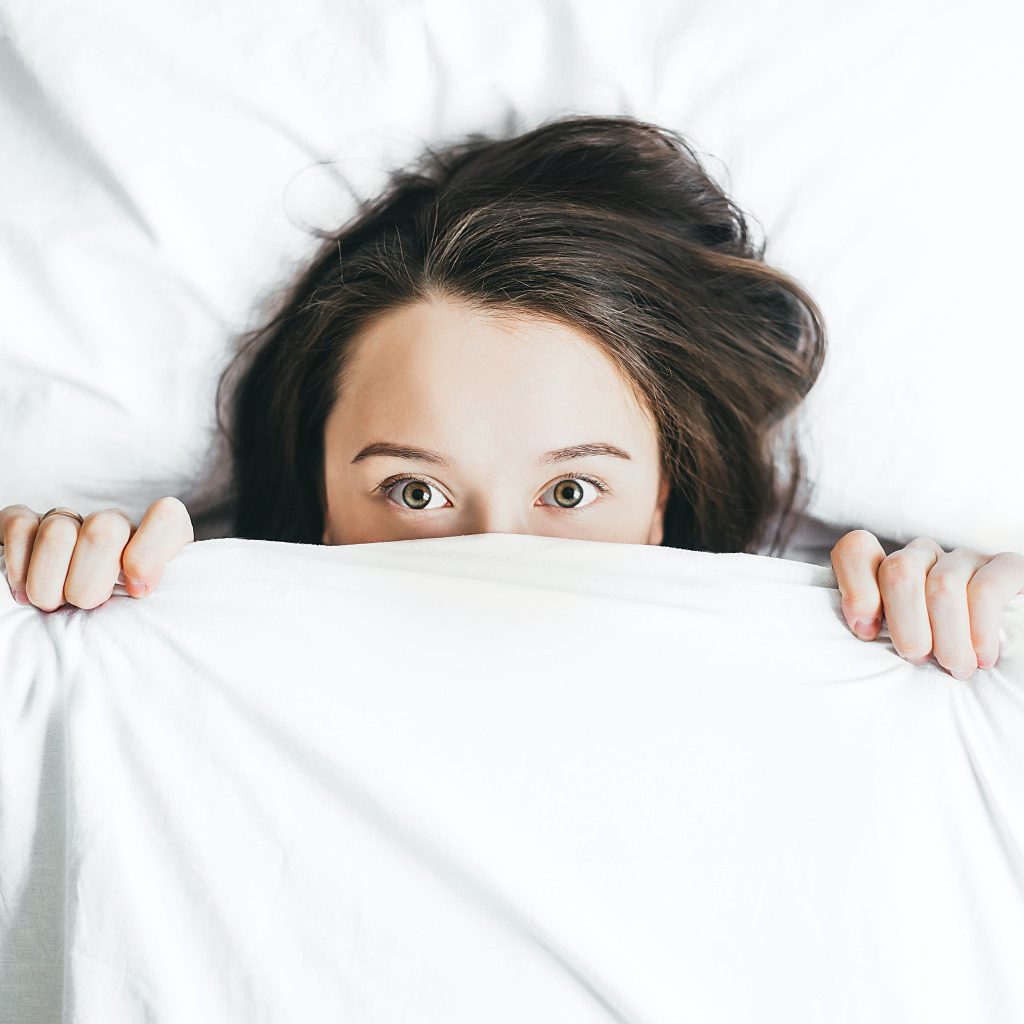 Another possible perk you can get from taking CBD during lockdown is improved sleeping experience. While this claim still needs further studies, cannabidiol's abilities to alleviate anxiety and provide comfort are believed to help improve sleep and allow a person to remain asleep longer.
Due to this, some people who are experiencing trouble falling asleep often turn to CBD to improve their sleep experiences. If you're facing difficulty falling or remaining asleep during quarantine, you might want to give CBD a chance.
The Bottom Line
Interested to test whether CBD can live up to its name? Which among these effects listed above appealed to you the most?
Feel free to reach out to your doctor and see for yourself how CBD can help improve your overall quarantine experience.