A Quick Round-Up of Cannabis Developments in 2018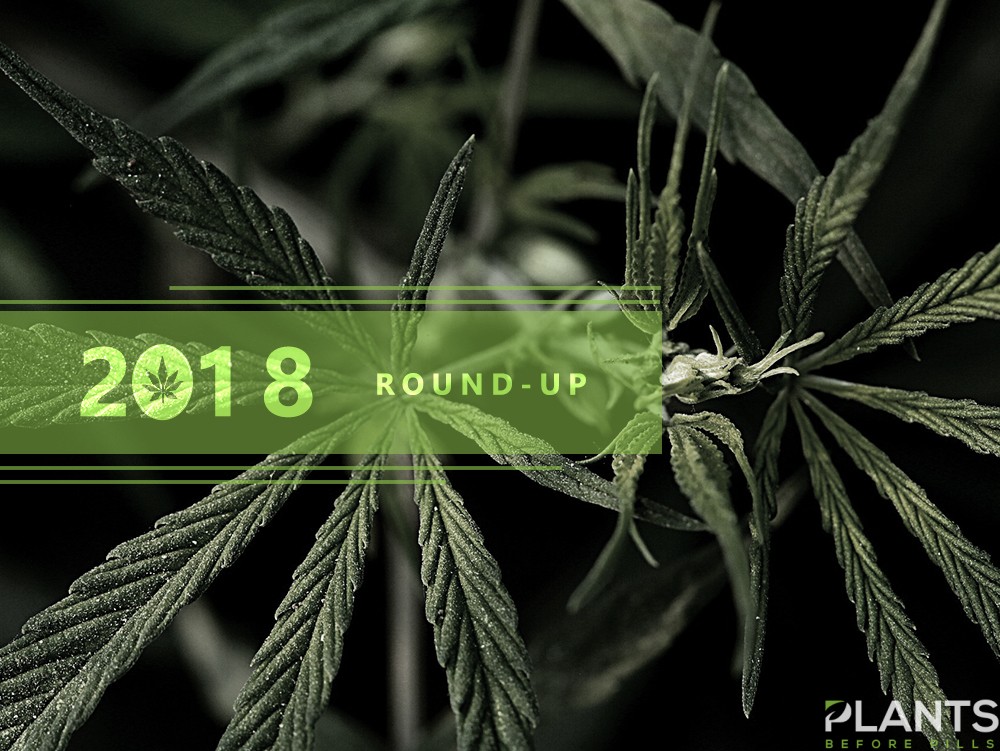 The year is fast coming to a close, and the marijuana industry is still riding the tide of all the changes that 2018 brought. From the widespread legalization of marijuana to the release of different marijuana-infused products, isn't it any wonder that so many marijuana enthusiasts around the world are celebrating? Let's kick off our 2018 round-up with a few significant facts:
2018 Facts and Figures
Cannabis has two major species, namely sativa, and indica.
Marijuana (commonly used for smoking) and hemp (scientifically known as sativa L., cultivated for industrial purposes) are two varieties of the cannabis plant.
There are 779 strains that we know of. With various budtenders cross-breeding one strain with another, it is reasonable to assume that there are more than 779 varieties you can sample and enjoy.
Because of hybridization practices, breeders have developed various rare and exotic strains that are highly sought after for their unique flavors, aromas, and appearances, as well as the one-of-a-kind sensations they give.
Statista's latest report on the number of medicinal marijuana patients shows that there are millions of patients benefiting from this plant's properties. In May 2018, California had the highest number of users with 915,845 patients followed by Michigan with 269,553 patients.
There was an anticipated increase in product sales in 2018 from USD 2.9 billion to USD 3.8 billion.
Recent Developments in Cannabis Legalization
With a little more insight into the successes of the industry, you might be curious as to what brought on these advancements. The answer is simple: it is slowly but surely being accepted and legalized in many places. Just this October 2018, Canada followed in the footsteps of Uruguay and legalized the recreational and medicinal use of marijuana nationwide. There are various laws in every province or territory, but this sure is a welcome change in the country. These laws cover various aspects of marijuana possession, distribution, and price. Following the mid-term elections in November 2018, medical marijuana is now legal in 33 US states and Washington, DC. Of the 33 states, 9 (including Washington, DC) permit the use of cannabis for recreational purposes. CBD, with low THC content, is permitted for medicinal use in 14 states. So far, only three states, namely Idaho, South Dakota, and Kansas, maintain a complete ban on cannabis and cannabinoids. Meanwhile, American lawmakers have reached an agreement on the Farm Bill which will legalize hemp as an agricultural commodity. In light of these developments, it is important to mention that the Canadian company, Canopy Growth Corporation, was able to make its first legal transfer of cannabis products. In fact, the US
Drug Enforcement Administration
(DEA) gave them an import permit, allowing them to get these marijuana products to a research partner in the US. Canopy Growth Corporation is a leader when it comes to maximizing what the plant has to offer. These developments in legalization are huge wins for the cannabis industry not only because of the projected increase in sales but more importantly the benefits of this plant becoming more accessible.
Latest News in Research and Development
The
legalization of marijuana
has led to some important developments in the area of R&D in 2018. Here are some of the highlights:
Marijuana Breathalyzer
While it cannot be denied that there is a degree of social acceptance when it comes to the possession and use of cannabis, the fact remains that the authorities still maintain that, on a federal level, it is illegal. Of course, rules such as driving under the influence still apply to all users. Researchers at the National Institute of Standards and Technology (NIST) are working on ways to measure the THC and CBD levels in a driver, the same way alcohol breathalyzers work. While they can successfully detect the presence of THC and CBD levels on the breath; they do face other challenges like the rapid rate at which cannabinoids leave the bloodstream.
It Lowers Opioid Use
In April 2018, it was discovered that government-approved medicinal marijuana could dramatically reduce opioid use. This is good news considering the number of people who are addicted to, abusing and overdosing on opiates such as morphine and fentanyl.
Cannabis Products that Emerged in 2018
In the 60s and 70s, there was only one way to consume marijuana: by smoking it. Now there are a wide variety of cannabis strains you can experiment with and nothing to stop you from exploring what this herb can do. Some of the latest products that have emerged this year include:
• Edibles and Drinkables
What better way to ingest this wonder herb than to mix it with delicious treats and satisfying drinks? With the growing popularity of homemade baked goods, businesses took the opportunity to sell high-quality marijuana-infused products. Kiva is one of the leading manufacturers and sellers of these goodies. From fruity gummies and fresh mints to delectable chocolate bars and even non-chocolate confection, you can try out these mouth-watering sweets that offer a unique kick. If you are craving a good drink, just head to your local dispensary, and you are sure to find cannabis drinkables. Looking to soothe your senses? You might want to try one of Kikoko's teas. Their herbal drinks are mixed with a helping of this wonder plant. The great thing is you can choose a variety that can help improve your sleep, lift your mood, relieve your pains, and enhance your sex life. Those in need of their morning coffee fix should check out marijuana coffee from Pot-o-Coffee. There is a wide selection of blends that offer various experiences for your taste buds. Enjoy a full-bodied brew for your morning cup or get one with caramel and vanilla tones for a more tasty helping.
• Body and CBD Beauty Care
Perhaps one of the most innovative ways cannabis is being ingested in 2018 is through body and beauty care products. With CBD being hyped as a highly medicinal compound, more and more people are adding it to their beauty regiment. From marijuana-laced soap bars and shampoos to CBD-rich ointments and balms, you can use these products to treat dandruff, acne, and even psoriasis. Clean your pores using The CBD Skincare Co.'s CBD-Infused Exfoliating Cleanser and rid your face of dirt and grime and prevent blackheads. If 'bags under the eyes' is your problem, you might want to try CBD for Life's eye serum. With seed oil and hyaluronic acid, you can go about your day without worrying about the bags under your eyes. 2018 saw many body and beauty care companies focusing on using cannabis as a way to improve their products so keep your eyes peeled for those.
• CBD Vape Pens
The infamy surrounding cigarettes was matched only by the rise of
CBD Vape Pens
as an alternative. Even without the marijuana content, these devices are gaining ground because vaping offers a healthier means of ingesting nicotine and even non-nicotine juices. With the introduction of cannabis, vaping has become a more exciting experience. You can choose from a variety of juices with varied amounts of CBD and THC content. What's exciting about this new way of consuming cannabinoids is that you get to pick flavors that suit your taste. Whether you like fruity notes or savory ones, you can get an e-juice that can satisfy your taste buds. This way, you can easily get your cannabinoid fix in a fun and tasty way, while perfectly blending in with the vaping crowd.
• 'Luxury Pot'
This herb is becoming more and more mainstream as the years go by. With its impending mainstream popularity, various brands have emerged to provide a 'luxury' version of this miracle plant. Defonce Chocolatier offers artisanal chocolate bars infused with dried buds in a wide range of flavors. These 20-dollar candies come in matcha, coffee, and mint flavors. You can also check out the selections from Beboe. Dubbed '
The Hermes of Marijuana
,' their items come in luxe packaging with an equally sleek appearance. Try out their stylish vape pens or take some of their pastilles to get your quick fix of this herb.
• Dog Treats
Who would have thought you could
feed cannabis products to your dogs
? With recent developments, you can now share the benefits of this herb with your animal companion. Giving your dog these treats can address problems such as inflammation, mood issues, skin conditions, and muscle spasms. Keep in mind that these items are mixed with a lower dosage of cannabinoids to make it more compatible with a dog's body. Moreover, make sure that you only give a controlled amount to your pet. Cannabis is indeed a wonder plant but what's more wonderful is the continuous developments the industry has enjoyed in 2018 — new products, legal progress, and even new strains have made this year one for the books for the marijuana industry and enthusiasts. With greater support for this miracle herb, we can certainly look forward to another year full of good news and weedy goodness.
Reaching New Audiences: Cannabis in the Age of Social Media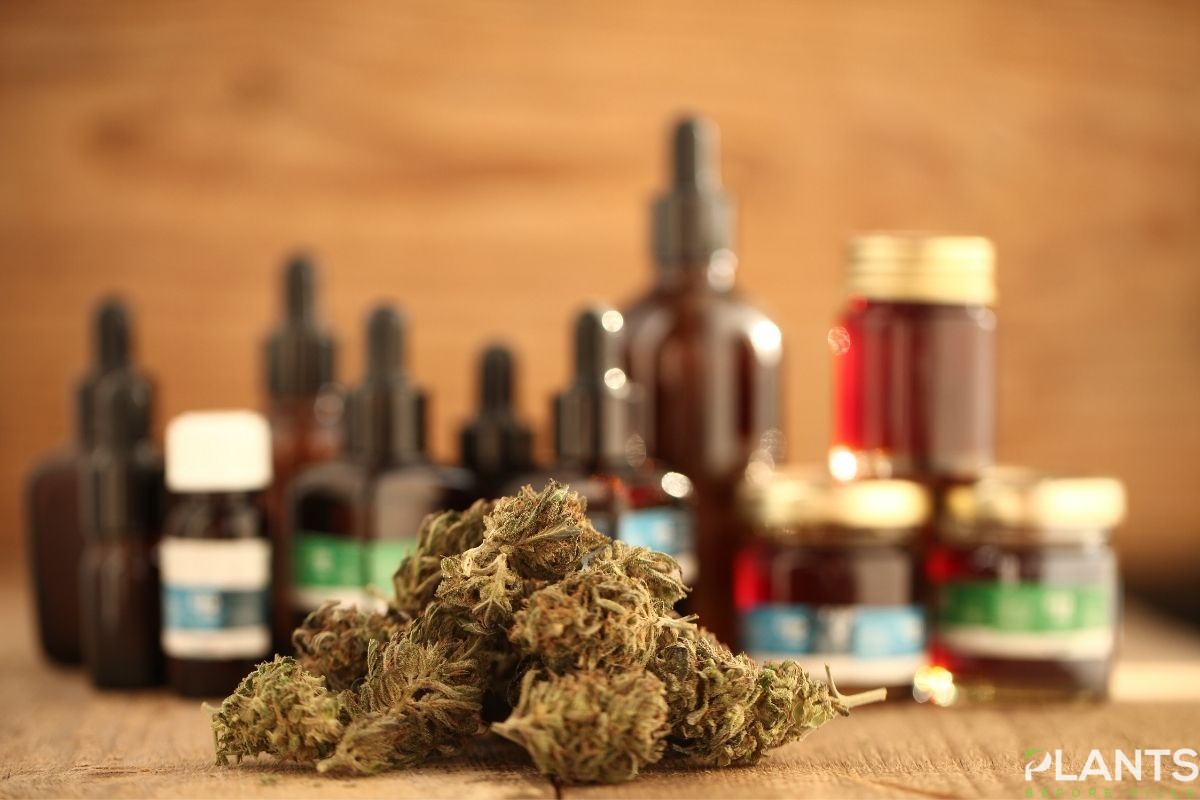 The cannabis industry is undoubtedly one of the hottest topics just about anywhere you look today. After all, while it is an ever-evolving landscape that calls for prevalence, decriminalization, legality, and accessibility, especially towards the public, there is still very much a stigma surrounding the use of this plant and other cannabis products on the market.
Often, cannabis brands and companies get a bad reputation for conjuring images of lawlessness and regulatory abandon, as well as the perennial stoner archetype that seeks to lump cannabis culture into one tight category. Alongside the continuing fight against prejudices, cannabis products and businesses have grappled to maintain relevance and presence in the public eye through the various social media platforms.
Besides furthering the discussion on the current political climate and economic realities surrounding businesses, medical marijuana and healthcare, and of course, criminal justice, the social networks of today stronghandedly help transform the way we see, think, and consume these cannabis products.
The shift from traditional marketing and advertisement to social media allowed organizations to break barriers and reach more audiences than they can ever imagine. Gone are the days when individuals and businesses solely relied on word-of-mouth marketing or even brick-and-mortar establishments. Today, social media platforms have set a revolutionary approach to marketing and they are certainly not going back.
Cannabis in Social Media Networks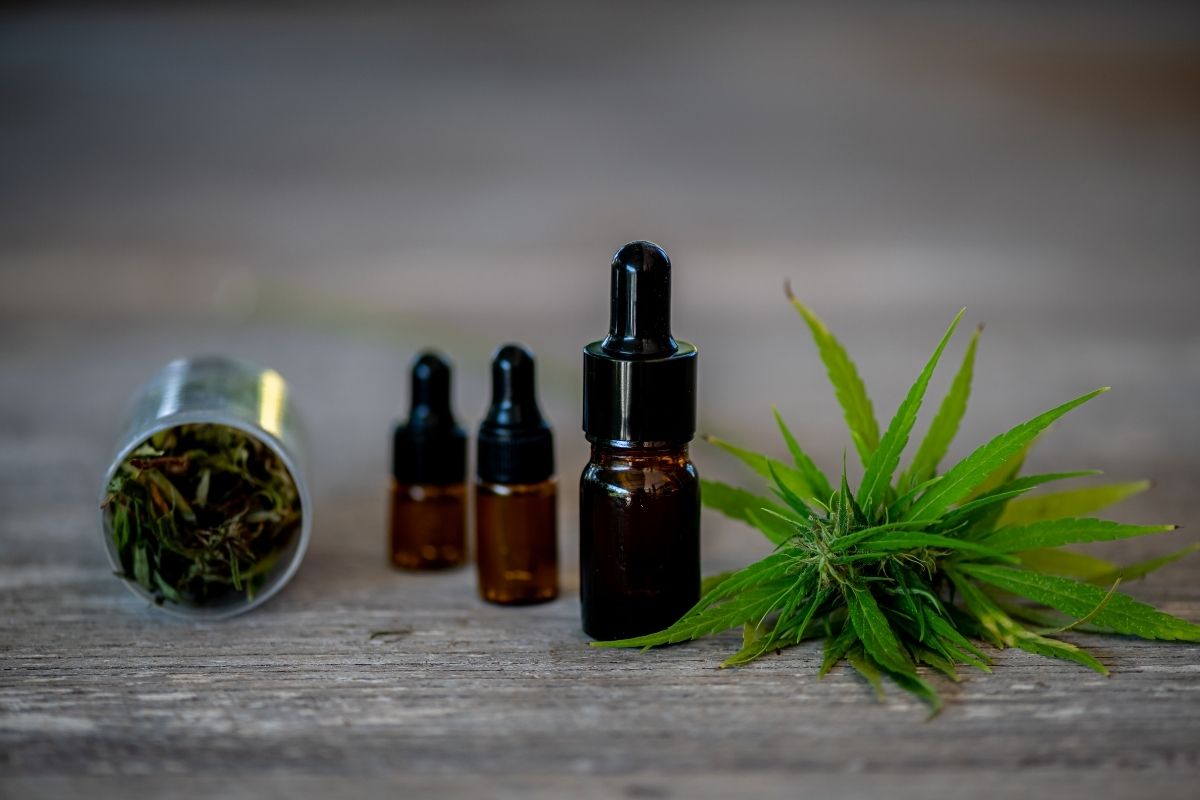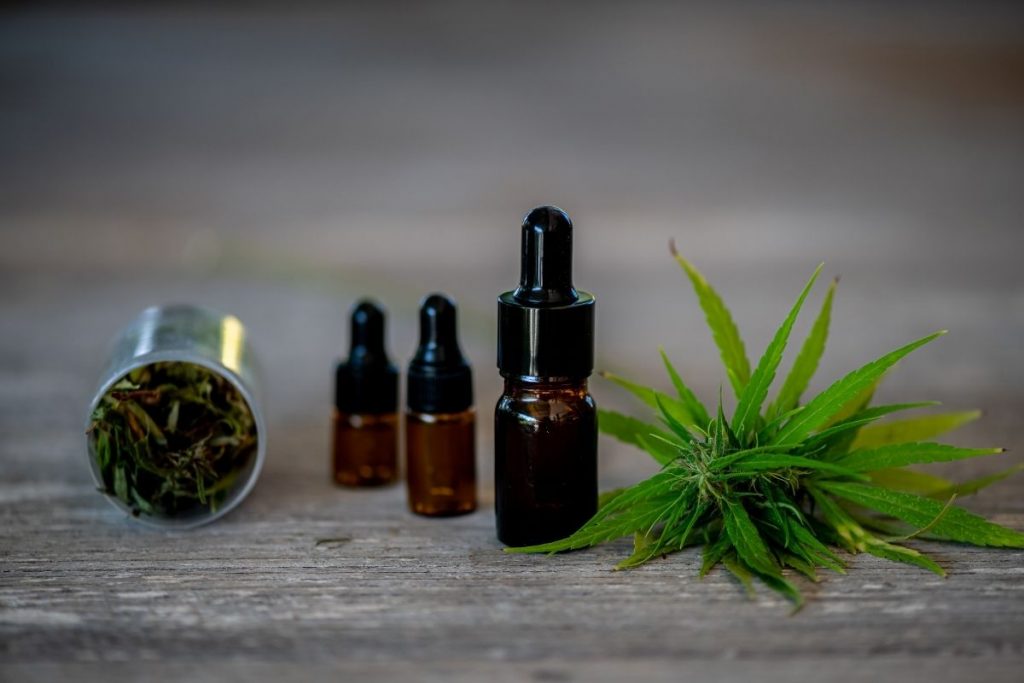 Perhaps the three most influential and powerful social media networks of all time are Facebook, Instagram, and Twitter. All three generally command a strong following and provide a community for discussions, and recently, for selling products.
For a cannabis brand, however, even these platforms may appear restricting, what with the numerous restrictive rules and regulations and place. As a matter of fact, for many marijuana companies, the life in these platforms can be quite gruesome, and truth be told, a different kind of warfare.
Apart from the cutthroat competition, the complex algorithms of these platforms also make it a tough landscape to navigate. One wrong move – whether it be a post that "violates" community standards and whatnot – can get followers removed from accounts, or worse, accounts being disabled. These algorithms can make or break a brand, from followers seeing content churned out by firms to content being closely monitored to closing accounts entirely.
Despite these, all three platforms, particularly Instagram, has served as a revolutionary marketing tool that allowed businesses to thrive and reach new heights. Although these cannabis businesses aren't exactly permitted to operate businesses on social media, they have come to carve their own niche in these spaces.
To continue reaching audiences organically, cannabis products and related content must adhere to community rules and standards, such as putting age restrictions. With e-commerce out of the picture for those in the marijuana industry, businesses in this category have taken to fresher and more innovative approaches to attract consumer interest and to grow sales. Case in point? Highlighting lifestyle and education, rather than simply erring on traditional promotional and retail techniques.
While there certainly are restrictions in place, there is no surprise that Instagram remains king in marketing. It has become an essential platform for building a cannabis presence and increasing engagement. Not to mention, this also serves as a gateway for getting and bartering goods.
Instagram, after all, has become synonymous for curating beautiful images that tell a story, thereby driving consumers to connect to the growing interest towards cannabis culture and vise versa. One study even shows that despite the restrictions of this Facebook-owned network, cannabis advertisements are still very much prevalent, and have been, in fact, responsible for the increase in cannabis use and interest, including in younger generations.
While Instagram is definitely at the top of the social media marketing game, that is not to say the other platforms are not doing its thing. More than anything, Twitter is serving as an avenue for conversation and dialogue surrounding the various issues the cannabis industry faces. Twitter is also at the forefront of sharing news and all the latest happenings.
Meanwhile, Reddit provides different insights towards the growing interest in stocks, as well as the place to come for more (in-depth) community talk. Meanwhile, YouTube is not behind these platforms, with the video-sharing and content page providing clips and videos of various topics – from growing your marijuana plants, cleaning your CBD vape pen and even reviewing CBD beauty products.
Branching Out to Other Media Sources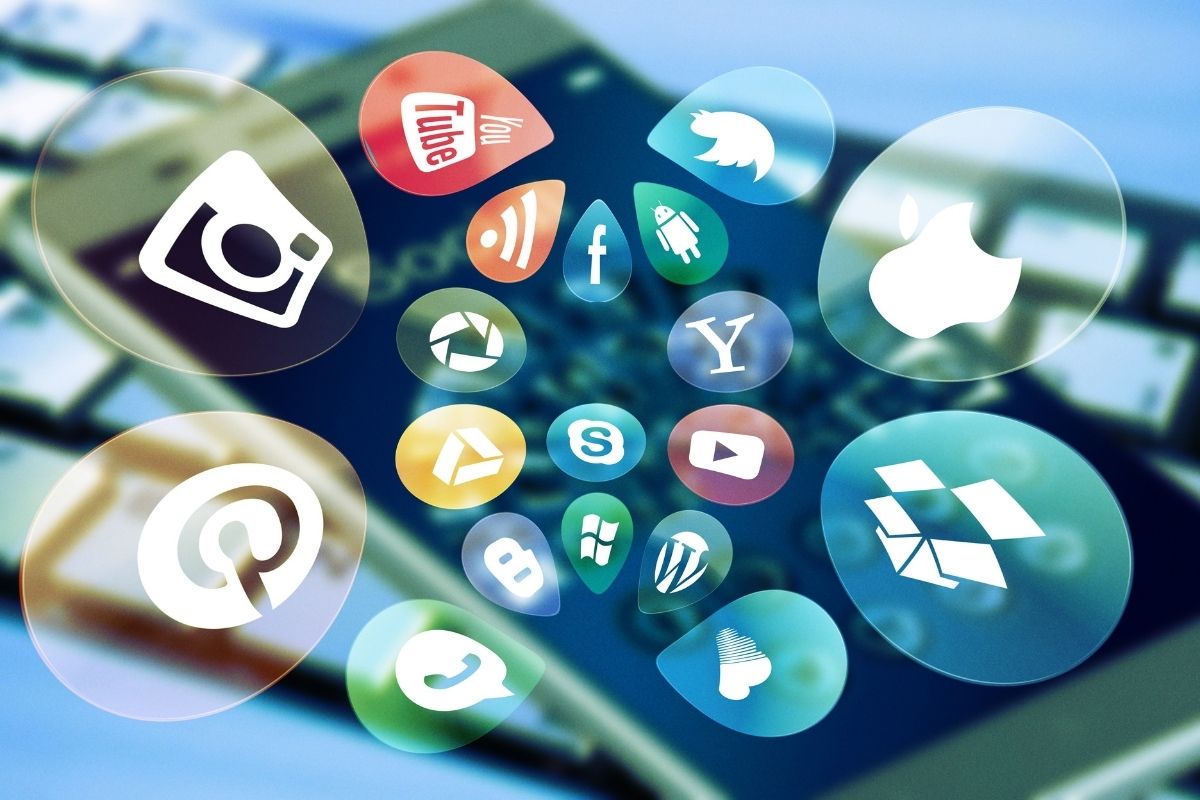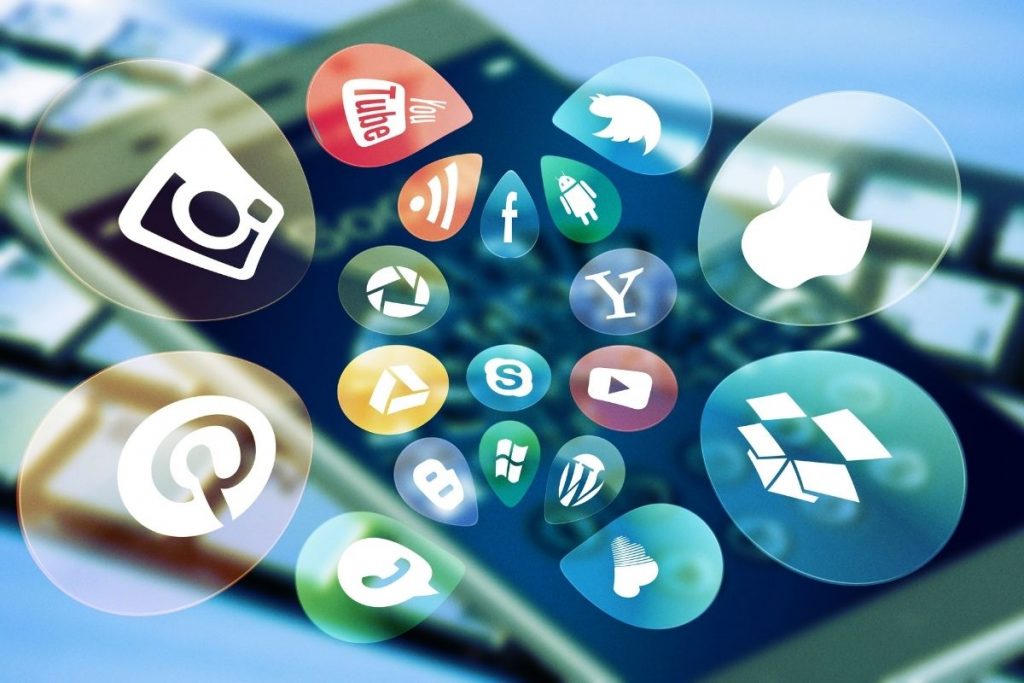 Apart from the aforementioned social networking sites, other platforms are also joining the trend and the advocacy of not only legalizing marijuana, but also decriminalizing it. While the majority of the states in America today have legalized the use and selling of this plant, there is still much push against its federal restrictions.
One of the biggest names in the media industry that you can come across is Netflix. This streaming giant has become a household name in the past few years thanks to the extensive collection of titles under its name. In the past few years, Netflix has helped bring cannabis-centric televisions shows and documentaries closer to the people.
One of the more provocative yet downright enlightening shows that center on marijuana is Grass is Greener. More than tackling the war on drugs, this documentary film explores the racial injustices that are still deeply rooted in the United States and its relation to the plant.
Just this 2020, Netflix produced yet another original creation, Cooked with Cannabis, this time attempting to destigmatize the plant by providing viewers with an elevated dining experience. This show emphasizes the artful and creative interpretation of THC and CBD oil creations in food.
Other marijuana documentaries that are worth giving a shot is The Culture High, with Snoop Dogg, Wiz Khalifa, Joe Rogan, and Sir Richard Branson all participating in one hilarious and deeper insight on the drug. Kid Cannabis is also a beautiful and real-life representation surrounding the use of this plant.
Meanwhile, HBO is not far from Netflix, with the network having its own High Maintenance comedy series attract thousands, if not millions, of viewers. Disjointed has also seen millions of viewers get hooked with its content on HBO.
Ronin, on the other hand, has taken cannabis media consumption to a whole new level – dedicating a streaming service entirely for this plant and other CBD oil-related content. Some of the highly controversial and engaging shows that people can watch are Marijuana Mania and Pot Pie.
Even established publications such as the likes of Playboy are using their platform to help change the current landscape. In many ways, these once traditional pillars of publishing, advertisement, and entertainment are now calling for a new kind of advocacy or awareness.
In a recent op-ed, Playboy called for the legalization, decriminalization, and destigmatization of cannabis. Alongside their fight towards cannabis law reform, the brand has kicked off a mentorship and advocacy campaign that assists the underserved and underrepresented entrepreneurs within the cannabis industry.
Another prominent figure that is challenging mainstream media and gearing to put cannabis into the limelight is David Hershkovits. Known for establishing Paper Magazine and a writer for different publication with the likes of GQ and Vanity Fair, Hershkovits is now using podcast closer to the people through this Light Culture segment in partnership with Vancouver's Burb Cannabis.
Other podcasts that are worth listening to if you have the time is Blunt Blowin' Mama. This is primarily women-led and centered on moms and who consume cannabis products, which is certainly a breath of fresh air on its own.
How to Know More About Cannabis Culture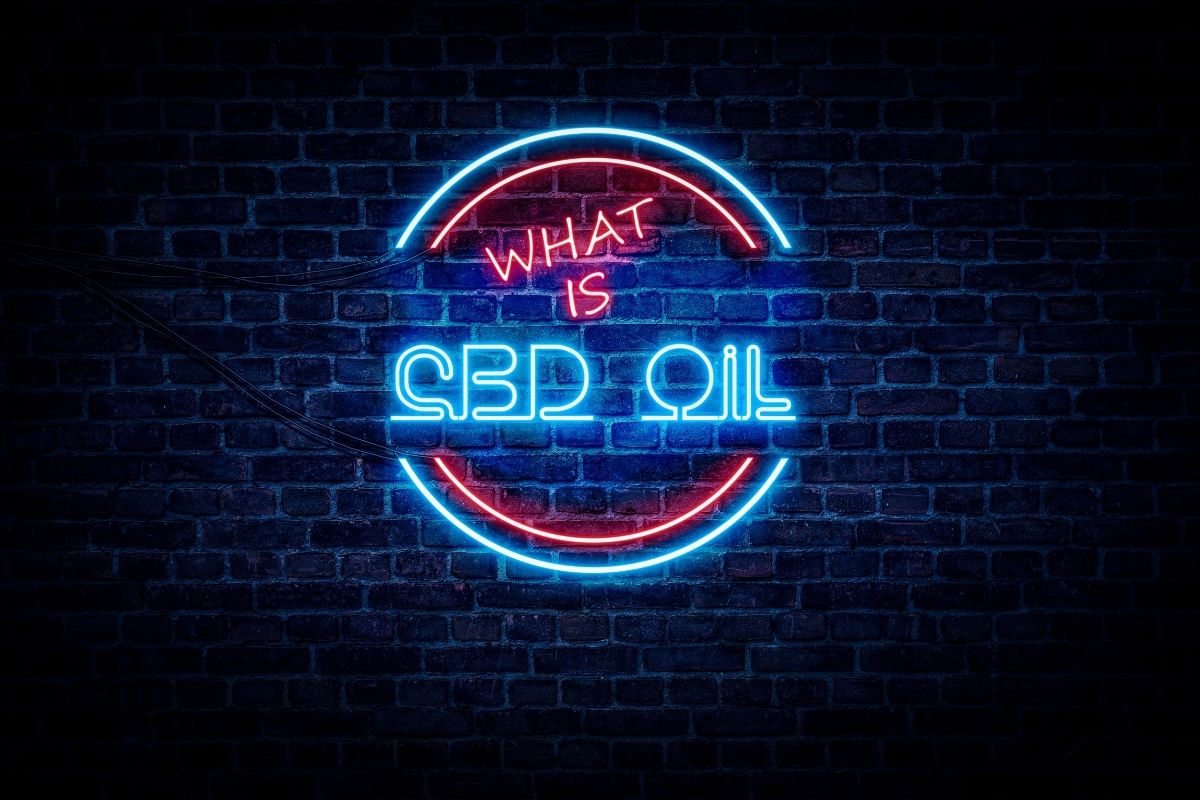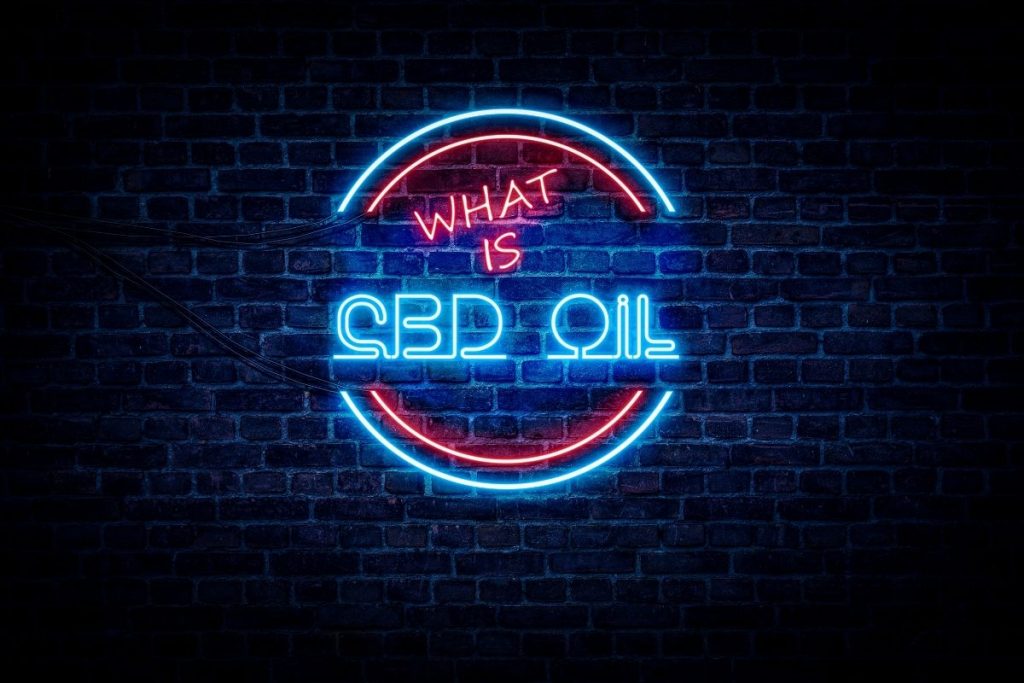 Given that the cannabis landscape is constantly changing and expanding, you might want to also grow your knowledge on the various issues and concerns tackled today. If you are interested in appreciating cannabis on your feed and furthering your insights, below are cannabis-focused social media sites and pages to check out:
Plants Before Pills is an online publication which provides a great resource on all the latest events and happenings on all things cannabis. They deliver high-quality educational content and stories – from news articles to how-tos ane everything else in between. This is one resource you can find on IG, Twitter, and Facebook.
No stranger to us, this is arguably one of the most significant and transcendent online marijuana-centric publications around the globe. It lends timely news surrounding the plant, as well as a wealth of other topics such as enjoying cannabis and CBD products, politics, features, and many others.
Old Pal Provisions (@oldpal on Instagram)
Old Pal Provisions is a cannabis company that offers a number of quality artisan goods ranging from clothes, paraphernalia to good old marijuana itself. Rather than going the more popular route and tapping influencers, this brand surely carves its own path by working with people who truly identify with cannabis culture.
Old world, groovy meets edgy, modern visuals, Old Pal succeeds in standing out from its competitors by putting up a series of posts that seemingly create a poster-like appearance. More than its eye-catching visuals, the brand is worth a visit because it continually supports and promotes causes – from the feminist movement to the recent Black Lives Matter movement.
The Bottom Line
The prevalence of cannabis in the age of social media shows that there is a high demand for content and connection with the culture. With these platforms, you can definitely immerse yourself in the movement and learn more about the plant and the culture surrounding it.
Can You Consume CBD Without Smoking?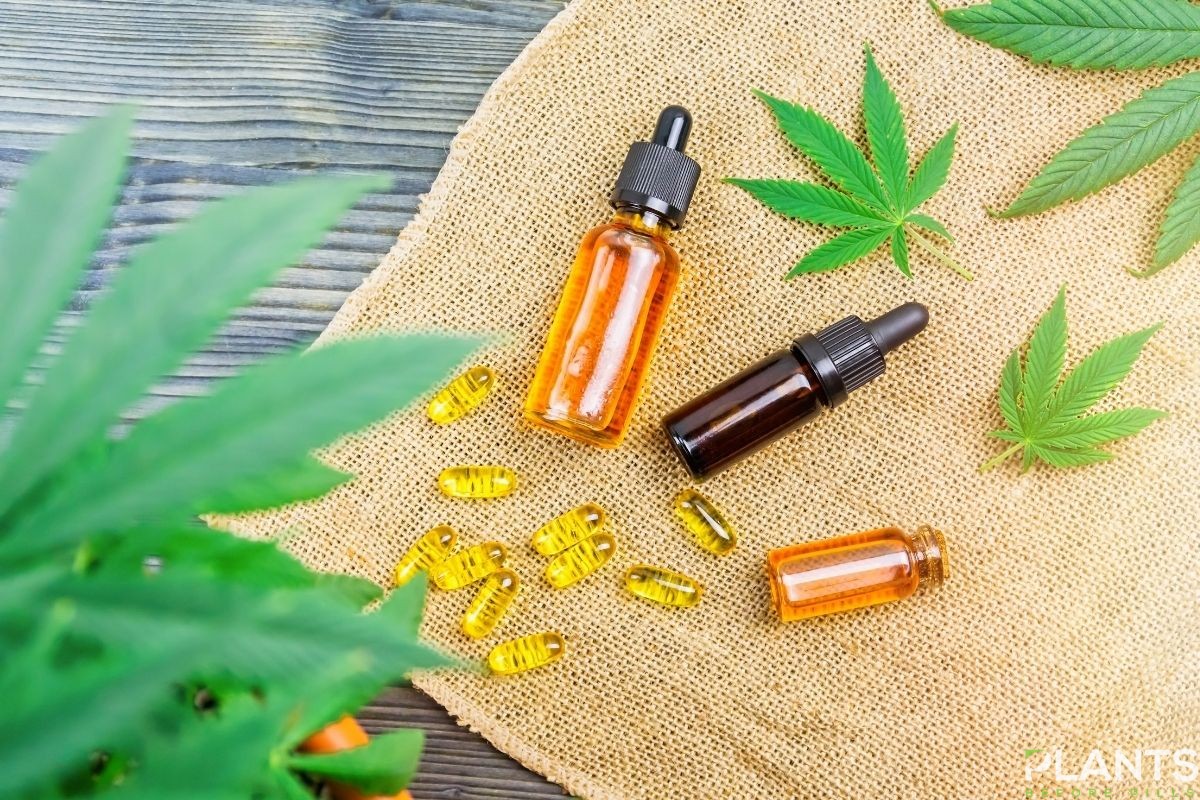 Cannabidiol is one of the trendy substances today, especially with the progress seen in terms of cannabis and hemp laws. With the 2018 Farm Bill and cannabis reforms in individual states, many people nowadays have easier access to CBD products.
However, some are hesitant about even checking out this substance because of the stigma attached to cannabis. Plus, many are wary about smoking cannabis. Because of this, it is important to clear the air about consuming cannabidiol.
So, is it possible to consume cannabidiol without smoking?
The simple answer is yes, you can. One thing many people need to realize about the plant and its cannabinoids is that even flowers can be consumed in other ways than smoking. Plus, these compounds can be extracted and incorporated in easier to consume products, which gives consumers a variety of options to take this substance.
Best Options for Consume CBD Without Smoking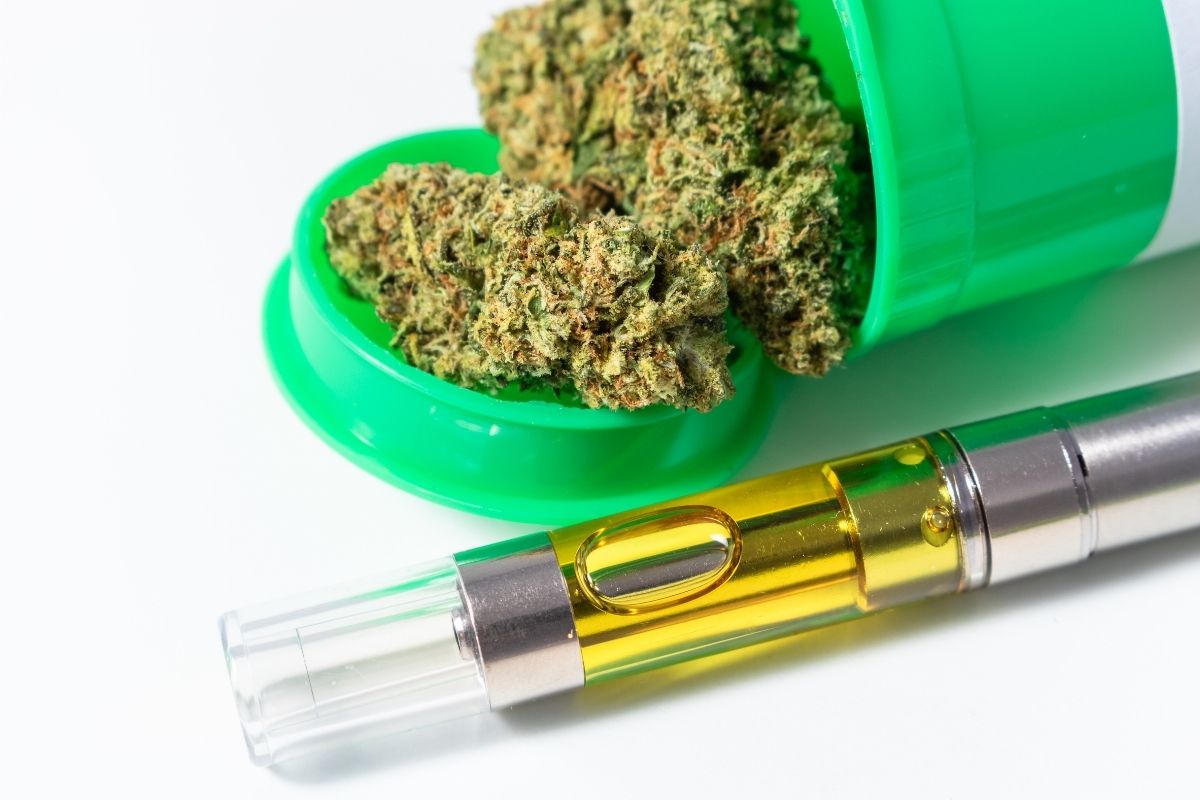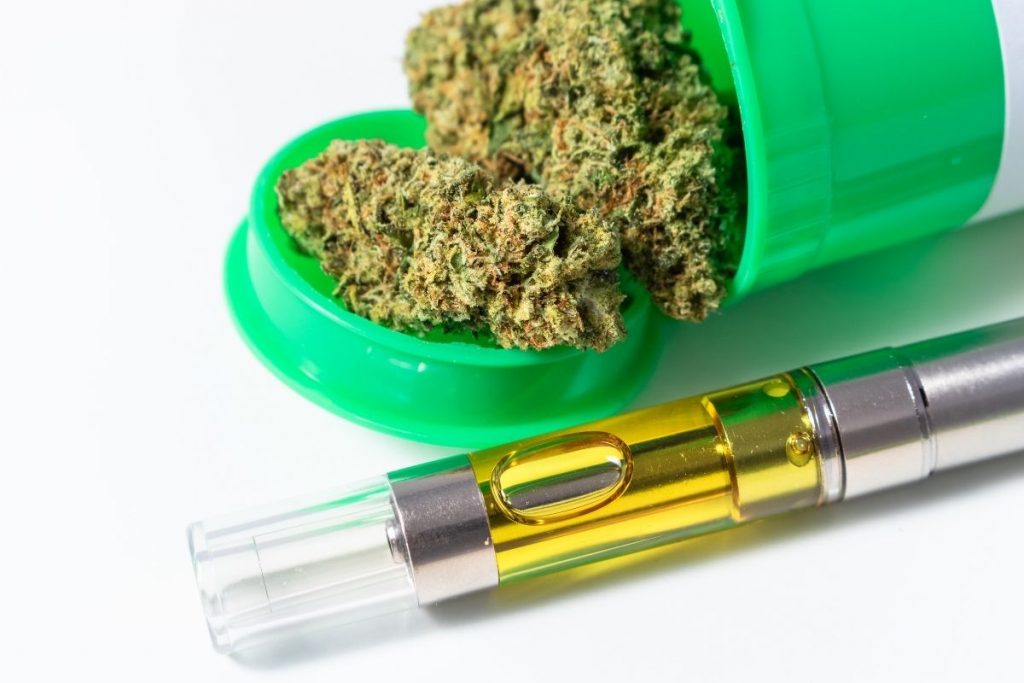 Individuals who have quit smoking are understandably hesitant to try smoking cannabis for CBD. Many former smokers found a preferred alternative in vaping. This method involves using e-juice and vaporizing the liquid, which is then inhaled by the consumer.
When it comes to cannabidiol, you will be glad to know that dispensaries sell vape pens that equipped with CBD oil cartridges. So, you do not need to inhale smoke, while simulating the act of smoking. Just remember to take good care of your pen to ensure that it works properly and minimize risks.
One of the most popular and simplest ways to consume cannabis is by placing a few drops under your tongue. This is because that particular part of your mouth has glands that can efficiently absorb the CBD tinctures or oils. However, you might need to wait a few minutes before the product takes effect. Do not be tempted to add more to avoid overconsuming.
Perhaps this is a method preferred by many. The endocannabinoid system, or the system that is in charge of absorbing endo- and exo-cannabinoids have receptors in the digestive system.
When it comes to oral consumption, you have a lot of options. You can incorporate CBD oil and tinctures into your food to create a hearty cannabinoid-infused dish or drink. You can even consume food items, baked goods and snacks that are infused with this cannabinoid.
This makes oral consumption the most accessible option. Plus, you can get your fix discreetly. You just need to pop a gummy into your mouth and you are good to go.
Another option is to buy this compound in soft gel or capsule form. This makes it easier to take this substance in fixed dosages.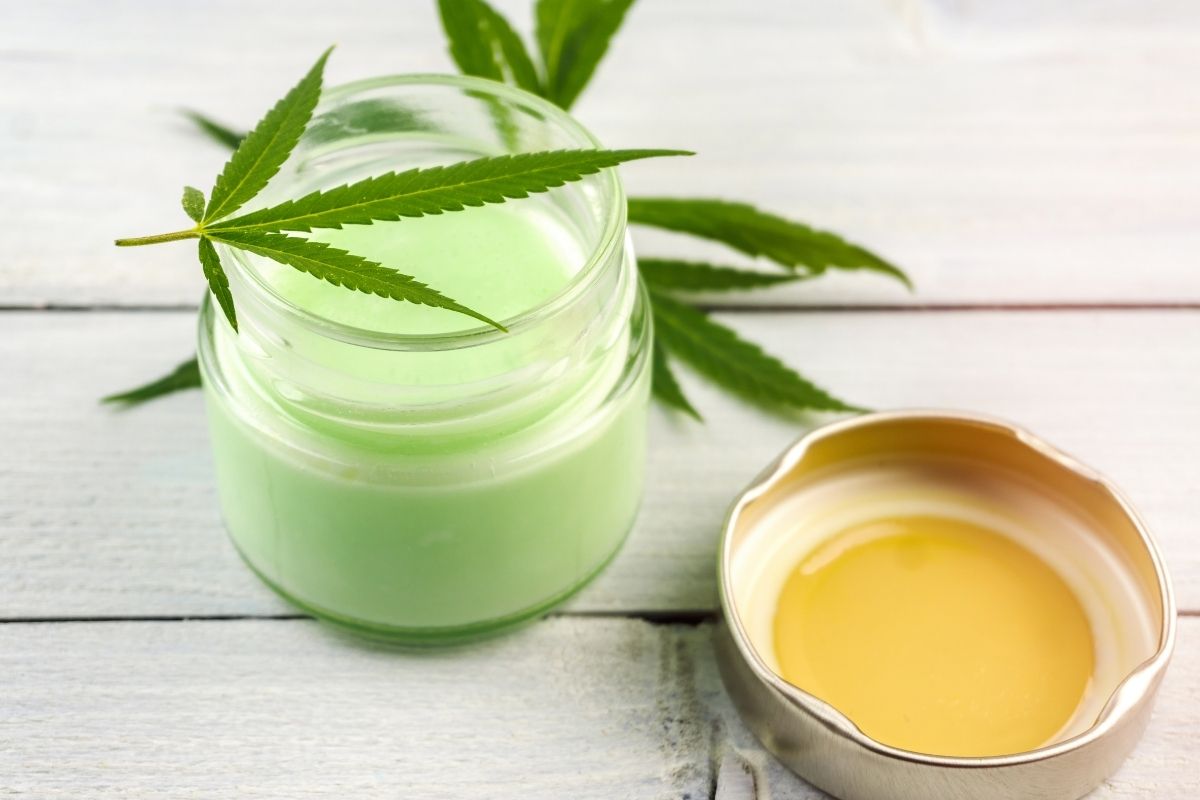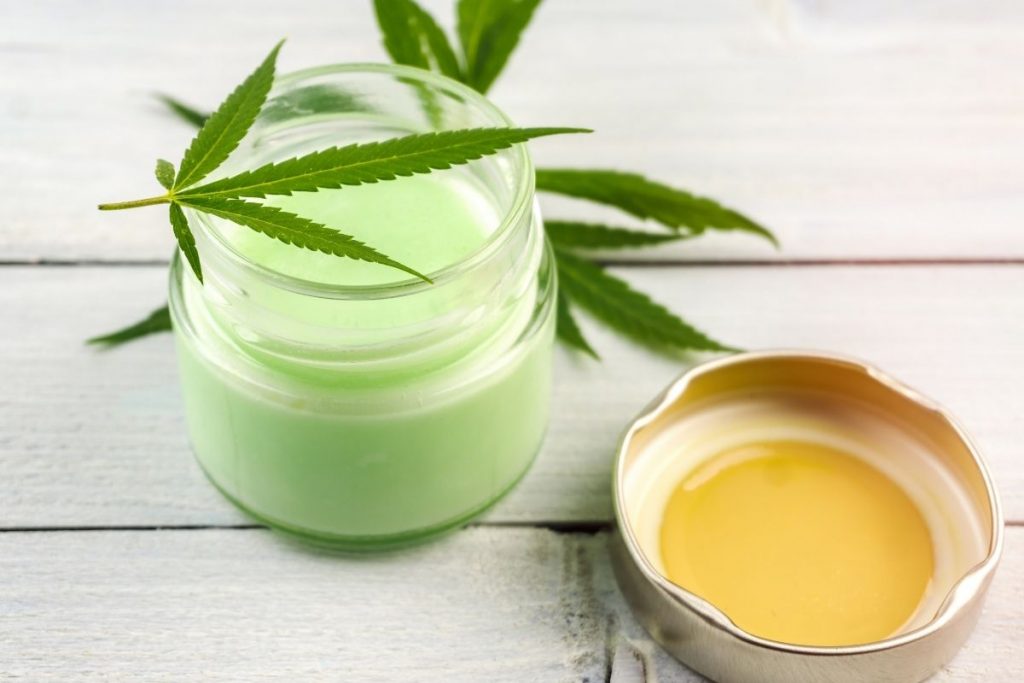 CBD is known to have regulating effects on the skin, which means that it can hydrate your skin or minimize moisture when needed. It is also known to be effective in relieving pains, aches, itches and inflammations.
The best way to use this substance for these issues is by applying it directly onto the affected area. Topicals are your best option if you are looking to use it for these purposes. You can purchase creams, balms, lotions and ointments that are infused with cannabidiol.
Beauty enthusiasts will be glad to know that there are various cosmetic and skincare products fortified with this cannabinoid.
The Bottom Line
You do not have to worry about inhaling smoke just to get your fix of cannabidiol. With these options, you can consume CBD in a manner that you prefer and that would be effective for your goal. This way, you can customize your consumption and enjoy your journey.
The Cost of Medical Marijuana in Florida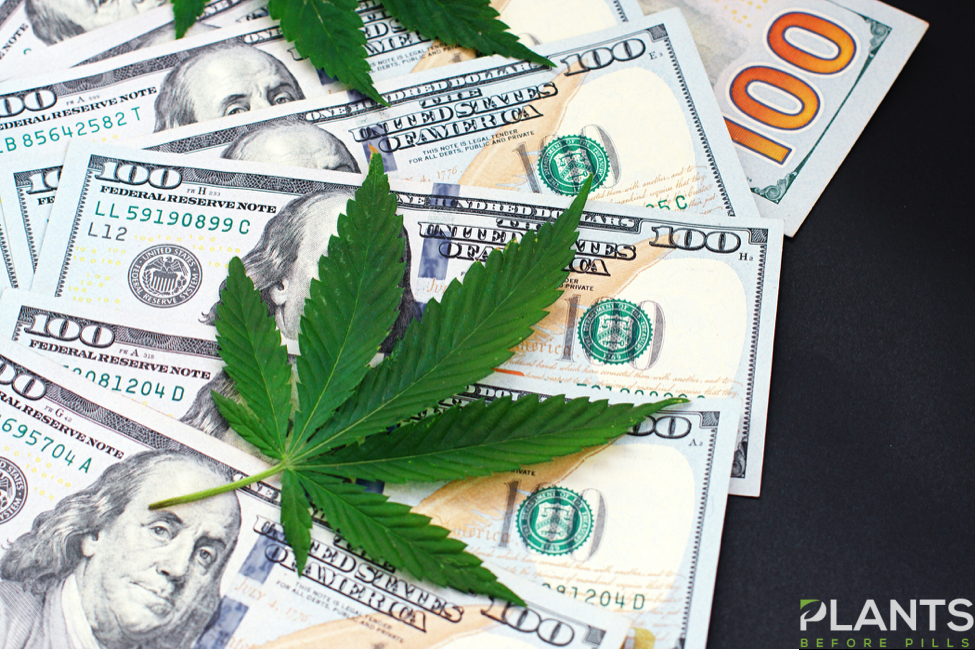 One of the most common questions we receive is how much does medical marijuana cost in Florida?
There isn't a definitive answer that encompasses all of the different types of medical marijuana products in the Sunshine State. From budget ounces to boutique-grade grams, we'll dive into the nitty-gritty aspects of medical marijuana pricing.
Read along as we take an in-depth look at the cost of medical marijuana in Florida. Once you understand the varying prices available in Florida, you can fine-tune your budget to meet your medical marijuana needs.
The Cost of Medical Marijuana Flower
The most popular type of product in Florida is none other than cannabis flowers.
However, the price of medical marijuana flower is subject to the grade and weight. As you can imagine, top-shelf flowers exceed the cost of budget medical weed. Remember, you will have to decide if you seek quality or quantity.
As we browse a handful of popular medical marijuana dispensaries in Florida, we can glimpse into the average pricing for medical marijuana flowers.
Top-Shelf Medical Marijuana Flowers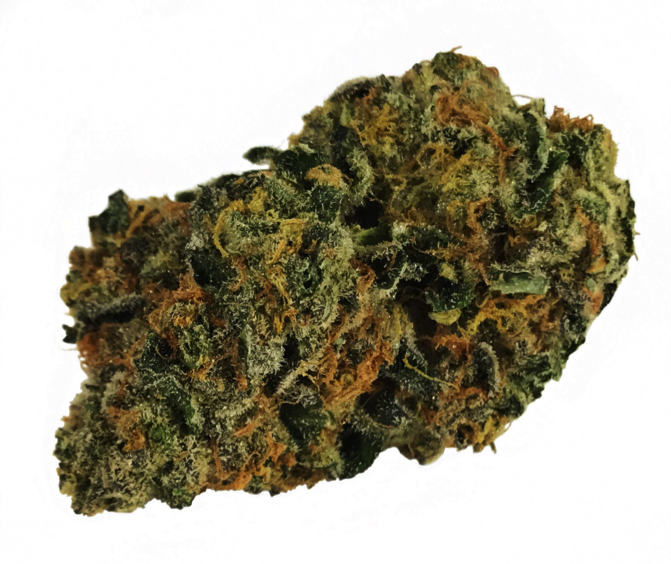 According to three popular medical marijuana dispensaries, such as Trulieve, Surterra, and Fluent, the average price per gram of high-end weed is roughly $11 per gram. Furthermore, the average cost per eighth is $45.
Overall, the price of medical marijuana flowers is slightly above the averages found on the West Coast.
Medium-Grade Medical Marijuana Flowers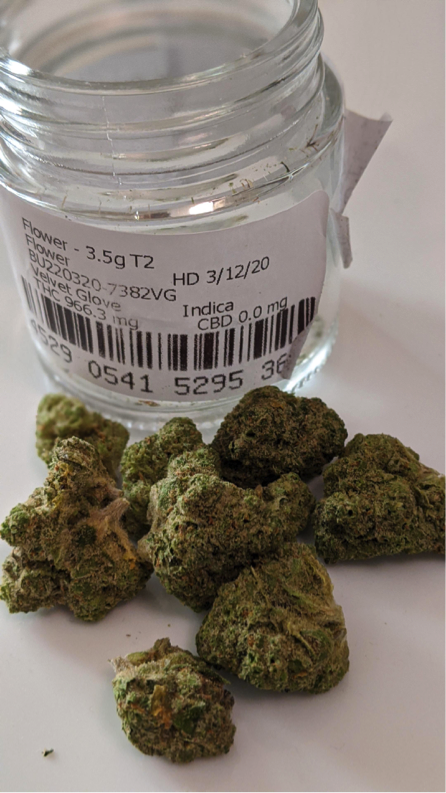 Medium-grade flowers are for you if you don't want to break the bank on effective medicine.
Overall, medium-grade medical marijuana flowers contain high levels of THC and produce a pungent aroma. However, medium-grade flowers lack the mind-blowing bag appeal of their top-shelf counterparts.
The average cost per gram of medium-grade medical marijuana flowers is $9. Furthermore, the price per eighth is pegged at $33. At these prices, medical marijuana becomes affordable and attractive to those on a budget.
Budget Medical Marijuana Flowers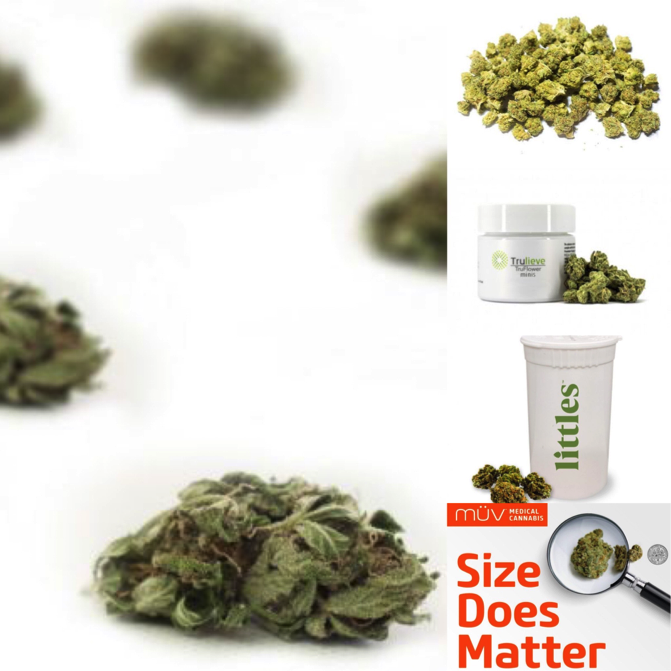 Last but not least is budget-oriented medical marijuana flowers.
This category is all about quantity and for those who seek the best-bang-for-their-buck. However, budget-grade medical marijuana flowers are not meant to impress.
Many medical marijuana dispensaries in Florida offer budget ounce deals at attractive prices. However, the flowers are typically under-sized, which are known as popcorn nugs. Furthermore, budget medical marijuana flowers are not fresh and contain far fewer trichomes than medium or top-shelf cannabis flowers.
The average price per gram of budget-grade medical marijuana flowers is $6. Typically, you can find deals such as $50 for seven grams or half an ounce for $79. If you aren't picky, each of these deals are a steal. Keep in mind that the popularity is quite high on these, so they do note stay on shelves long and usually have a limit on quantity purchased.
The Cost of Medical Marijuana Concentrates
The cost of medical marijuana concentrates is far higher than cannabis flowers because of the work involved to produce them.
Let's look at the price of popular medical marijuana concentrates, such as vape cartridges and extracts.
The Price of Medical Marijuana Extracts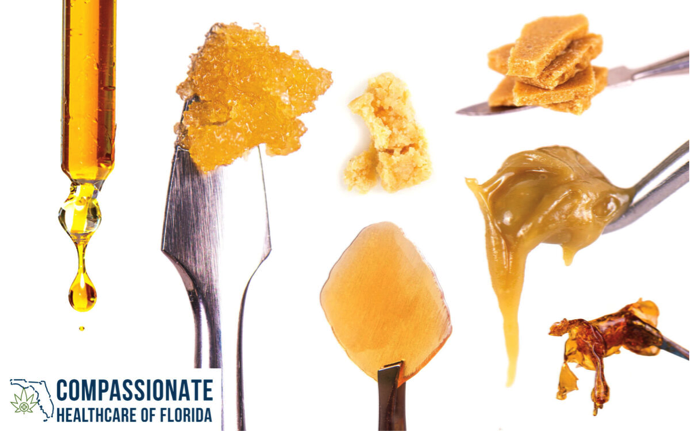 The world of medical marijuana extracts is vast. From shatter to rosin and everything in between, your head will spin with an overwhelming selection.
Popular dispensaries, such as Trulieve, sell various extracts at $65 per 0.5g to $75 per 1g. Overall, the final price is dependent on the quality of the cannabis extract. If you seek niche products, such as rosin, you may pay more than those looking for shatter.
Furthermore, popular products, such as THC distillate or crumble, are found at $60 per 1g. Remember, concentrates contain ultra-high amounts of THC. In other words, medical marijuana extracts should hold you over longer.
Lastly, if you're budget-minded, you can obtain kief for lower prices, such as .5-grams for $20. Overall, it's up to your personal preference and budget to determine which medical marijuana extract is best for you.
The Price of Medical Marijuana Vape Products
Those of you who don't want to risk your lungs' health — medical marijuana vape cartridges are a welcome option.
Typically, medical marijuana dispensaries in Florida price vape cartridges at $45-55 per .5g. If you'd rather have access to a full gram, you can expect to pay $75-95.
Once again, the final price is heavily reliant on the quantity of the product. However, you should always seek high-quality vape products to protect the health of your lungs.
The Cost of Medical Marijuana Edibles
Medical marijuana dispensaries in Florida recently received the green light to sell cannabis-infused edibles.
Now, you can choose between palate-pleasing edibles as your go-to medicine. From chocolate bars to delicious fruit-inspired gels, the edible scene is booming with innovative products.
Overall, you can expect to pay $25 per edible package. Laws in Florida stipulate that each cannabis edible package may contain up to 100mg of THC.
The beauty of cannabis-infused edibles is the ease-of-dosing. By breaking the edible into equal parts, you can budget your doses accordingly.
However, you must understand that edibles in Florida are a recent development, and not all dispensaries are fully stocked.
The Best Medical Marijuana Prices in Florida
Before you can find the best medical marijuana deals in Florida, you'll need to grab your medical marijuana license first.
With Florida's leading alternative medicine practitioner, qualifying patients can rest assured that they will have their medical marijuana card in no time.
If you're ready to experience the best and most affordable medical marijuana products that Florida has to offer, head over to Compassionate Health Care of Florida to schedule an appointment today.  To save even more, see special offers from local dispensaries on our MMTC discounts page.