A Quick Round-Up of Cannabis Developments in 2018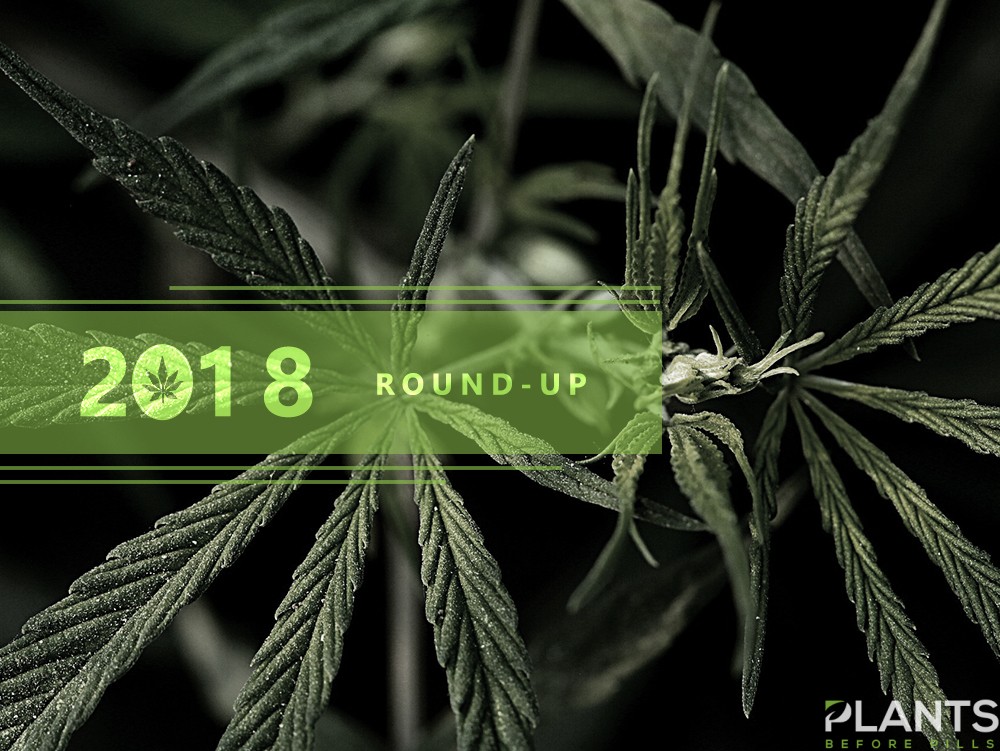 The year is fast coming to a close, and the marijuana industry is still riding the tide of all the changes that 2018 brought. From the widespread legalization of marijuana to the release of different marijuana-infused products, isn't it any wonder that so many marijuana enthusiasts around the world are celebrating? Let's kick off our 2018 round-up with a few significant facts:
2018 Facts and Figures
Cannabis has two major species, namely sativa, and indica.
Marijuana (commonly used for smoking) and hemp (scientifically known as sativa L., cultivated for industrial purposes) are two varieties of the cannabis plant.
There are 779 strains that we know of. With various budtenders cross-breeding one strain with another, it is reasonable to assume that there are more than 779 varieties you can sample and enjoy.
Because of hybridization practices, breeders have developed various rare and exotic strains that are highly sought after for their unique flavors, aromas, and appearances, as well as the one-of-a-kind sensations they give.
Statista's latest report on the number of medicinal marijuana patients shows that there are millions of patients benefiting from this plant's properties. In May 2018, California had the highest number of users with 915,845 patients followed by Michigan with 269,553 patients.
There was an anticipated increase in product sales in 2018 from USD 2.9 billion to USD 3.8 billion.
Recent Developments in Cannabis Legalization
With a little more insight into the successes of the industry, you might be curious as to what brought on these advancements. The answer is simple: it is slowly but surely being accepted and legalized in many places. Just this October 2018, Canada followed in the footsteps of Uruguay and legalized the recreational and medicinal use of marijuana nationwide. There are various laws in every province or territory, but this sure is a welcome change in the country. These laws cover various aspects of marijuana possession, distribution, and price.
Following the mid-term elections in November 2018, medical marijuana is now legal in 33 US states and Washington, DC. Of the 33 states, 9 (including Washington, DC) permit the use of cannabis for recreational purposes. CBD, with low THC content, is permitted for medicinal use in 14 states. So far, only three states, namely Idaho, South Dakota, and Kansas, maintain a complete ban on cannabis and cannabinoids. Meanwhile, American lawmakers have reached an agreement on the Farm Bill which will legalize hemp as an agricultural commodity.
In light of these developments, it is important to mention that the Canadian company, Canopy Growth Corporation, was able to make its first legal transfer of cannabis products. In fact, the US Drug Enforcement Administration (DEA) gave them an import permit, allowing them to get these marijuana products to a research partner in the US. Canopy Growth Corporation is a leader when it comes to maximizing what the plant has to offer.
These developments in legalization are huge wins for the cannabis industry not only because of the projected increase in sales but more importantly the benefits of this plant becoming more accessible.
Latest News in Research and Development
The legalization of marijuana has led to some important developments in the area of R&D in 2018. Here are some of the highlights:
Marijuana Breathalyzer
While it cannot be denied that there is a degree of social acceptance when it comes to the possession and use of cannabis, the fact remains that the authorities still maintain that, on a federal level, it is illegal. Of course, rules such as driving under the influence still apply to all users. Researchers at the National Institute of Standards and Technology (NIST) are working on ways to measure the THC and CBD levels in a driver, the same way alcohol breathalyzers work.
While they can successfully detect the presence of THC and CBD levels on the breath; they do face other challenges like the rapid rate at which cannabinoids leave the bloodstream.
It Lowers Opioid Use
In April 2018, it was discovered that government-approved medicinal marijuana could dramatically reduce opioid use. This is good news considering the number of people who are addicted to, abusing and overdosing on opiates such as morphine and fentanyl.
Cannabis Products that Emerged in 2018
In the 60s and 70s, there was only one way to consume marijuana: by smoking it. Now there are a wide variety of cannabis strains you can experiment with and nothing to stop you from exploring what this herb can do. Some of the latest products that have emerged this year include:
• Edibles and Drinkables
What better way to ingest this wonder herb than to mix it with delicious treats and satisfying drinks? With the growing popularity of homemade baked goods, businesses took the opportunity to sell high-quality marijuana-infused products. Kiva is one of the leading manufacturers and sellers of these goodies. From fruity gummies and fresh mints to delectable chocolate bars and even non-chocolate confection, you can try out these mouth-watering sweets that offer a unique kick.
If you are craving a good drink, just head to your local dispensary, and you are sure to find cannabis drinkables. Looking to soothe your senses? You might want to try one of Kikoko's teas. Their herbal drinks are mixed with a helping of this wonder plant. The great thing is you can choose a variety that can help improve your sleep, lift your mood, relieve your pains, and enhance your sex life.
Those in need of their morning coffee fix should check out marijuana coffee from Pot-o-Coffee. There is a wide selection of blends that offer various experiences for your taste buds. Enjoy a full-bodied brew for your morning cup or get one with caramel and vanilla tones for a more tasty helping.
• Body and CBD Beauty Care
Perhaps one of the most innovative ways cannabis is being ingested in 2018 is through body and beauty care products. With CBD being hyped as a highly medicinal compound, more and more people are adding it to their beauty regiment. From marijuana-laced soap bars and shampoos to CBD-rich ointments and balms, you can use these products to treat dandruff, acne, and even psoriasis.
Clean your pores using The CBD Skincare Co.'s CBD-Infused Exfoliating Cleanser and rid your face of dirt and grime and prevent blackheads. If 'bags under the eyes' is your problem, you might want to try CBD for Life's eye serum. With seed oil and hyaluronic acid, you can go about your day without worrying about the bags under your eyes.
2018 saw many body and beauty care companies focusing on using cannabis as a way to improve their products so keep your eyes peeled for those.
• CBD Vape Pens
The infamy surrounding cigarettes was matched only by the rise of CBD Vape Pens as an alternative. Even without the marijuana content, these devices are gaining ground because vaping offers a healthier means of ingesting nicotine and even non-nicotine juices. With the introduction of cannabis, vaping has become a more exciting experience. You can choose from a variety of juices with varied amounts of CBD and THC content.
What's exciting about this new way of consuming cannabinoids is that you get to pick flavors that suit your taste. Whether you like fruity notes or savory ones, you can get an e-juice that can satisfy your taste buds. This way, you can easily get your cannabinoid fix in a fun and tasty way, while perfectly blending in with the vaping crowd.
• 'Luxury Pot'
This herb is becoming more and more mainstream as the years go by. With its impending mainstream popularity, various brands have emerged to provide a 'luxury' version of this miracle plant. Defonce Chocolatier offers artisanal chocolate bars infused with dried buds in a wide range of flavors. These 20-dollar candies come in matcha, coffee, and mint flavors. You can also check out the selections from Beboe. Dubbed 'The Hermes of Marijuana,' their items come in luxe packaging with an equally sleek appearance. Try out their stylish vape pens or take some of their pastilles to get your quick fix of this herb.
• Dog Treats
Who would have thought you could feed cannabis products to your dogs? With recent developments, you can now share the benefits of this herb with your animal companion. Giving your dog these treats can address problems such as inflammation, mood issues, skin conditions, and muscle spasms. Keep in mind that these items are mixed with a lower dosage of cannabinoids to make it more compatible with a dog's body. Moreover, make sure that you only give a controlled amount to your pet.
Cannabis is indeed a wonder plant but what's more wonderful is the continuous developments the industry has enjoyed in 2018 — new products, legal progress, and even new strains have made this year one for the books for the marijuana industry and enthusiasts. With greater support for this miracle herb, we can certainly look forward to another year full of good news and weedy goodness.
Ways to Include Cannabis to Show Support to LGBTQ this Pride Month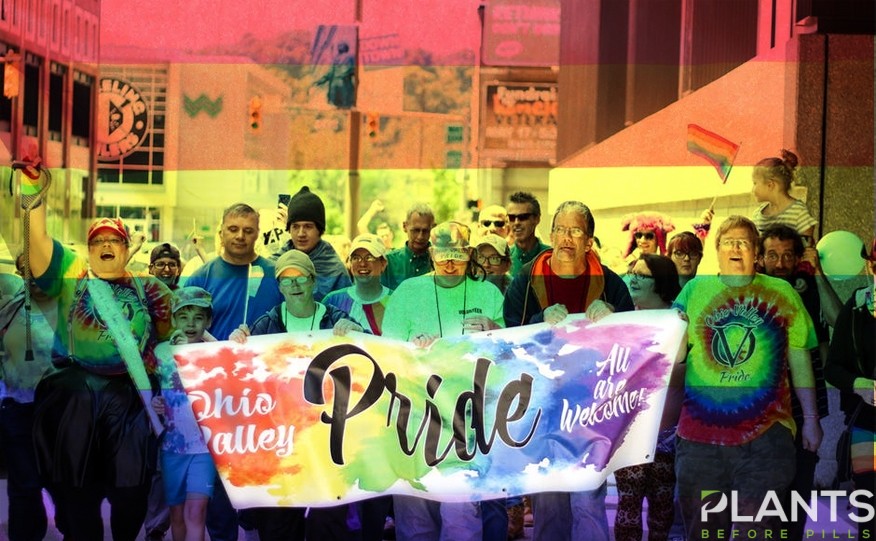 There's no denying that people around the world gained more access to cannabis. With numerous health benefits under its name, it is difficult to explore the allures this plant brings. However, what many individuals don't know is that the legalization and advancement of cannabis in the industry would not be possible without the help and support of the LGBTQ community.
Members of this sector have greatly contributed to advancing the cause, leading to the legalization and accessibility of cannabis in several states today. Take for example pivotal figures in history – such as Dennis Peron and Harvey Milk – who rallied to make marijuana available to people. Today, everywhere you look, these personalities showing support for cannabis and CBD oil products are more present than ever.
Celebrate Pride Month by showing full support for LGBTQ-owned and partnered cannabis-based brands, companies, and products. Below are some ideas and products you may want to include as you celebrate this occasion:
Purchase Pride Merch
Pride Month merch is not necessarily limited to t-shirts, flags, bracelets, lanyards, and banners. As a matter of fact, there are pure cannabidiol oil-based merch you can purchase from select brands. One of these special partnerships includes Lowell Herb Co.'s limited edition offering of Pride Pack pre-rolls.
"..the legalization and advancement of cannabis in the industry would not be possible without the help and support of the LGBTQ community."
Buying a pack of these pre-rolls allows you to get maximum convenience. Not to mention, 10 percent of each pack sold will go to GLAAD, a non-profit institution supporting the LGBTQ community. The partnership is reportedly made with an LGBTQ artist, Diana Rodriguez, so every purchase of this for the month of June will also get you a poster designed by the artist. Sashay away and walk the streets with your poster in hand.
Get CBD Oil-Infused Drinks
Start pre-gaming with your friends and family before the actual event. If this is your first time rallying and marching on the streets, you can calm yourself by getting a CBD oil-infused drink at a nearby pub. Should you be in the area, you may want to drop by Flore in the San Francisco Bay area. They make mean CBD oil-based drinks, and if you want a refreshing cocktail, ask them for their signature Castro Cup to jumpstart your day.
Pack Some CBD Oil Edibles
Since you'll be walking for quite a long time, chances are you need to keep your energy up for the day ahead. For a mid-afternoon treat, one of the more popular options for this year is the Fruit Slabs Pride Passion fruit strips. Made with real fruit and cannabis, this is perfect for individuals who are looking for a boost of energy. For fans of RuPaul's Drag Race, you'll be happy to know that the company collaborated with no other than Laganja Estranja for this specific product.
Another great choice to stash in your bag and to share with friends and family is the Kushly vegan CBD gummies. Since these come in a sturdy bottle, you won't have to worry about it creating a mess in your backpack.
End Your Day with CBD Infused Beauty Products
After a long, tiring, yet exciting day, pamper yourself with CBD beauty products. Whether you intend to get a CBD oil massage from your favorite neighbourhood haunt or simply want a quick fix at home, there are tons of options you can choose from. In keeping with the Pride Month theme, you may want to avail of a Kush Queen bath bomb. This Pride Rainbow CBD oil bath bomb is guaranteed to give your bath more life and color.
Support these LGBTQ-owned cannabis businesses and partnerships and you can certainly get the best of both worlds. Look out for these products to enjoy the good that the community and the plant have to offer.
Amid the Gray Mist: Why Skip Smoking and Start Vaping Marijuana!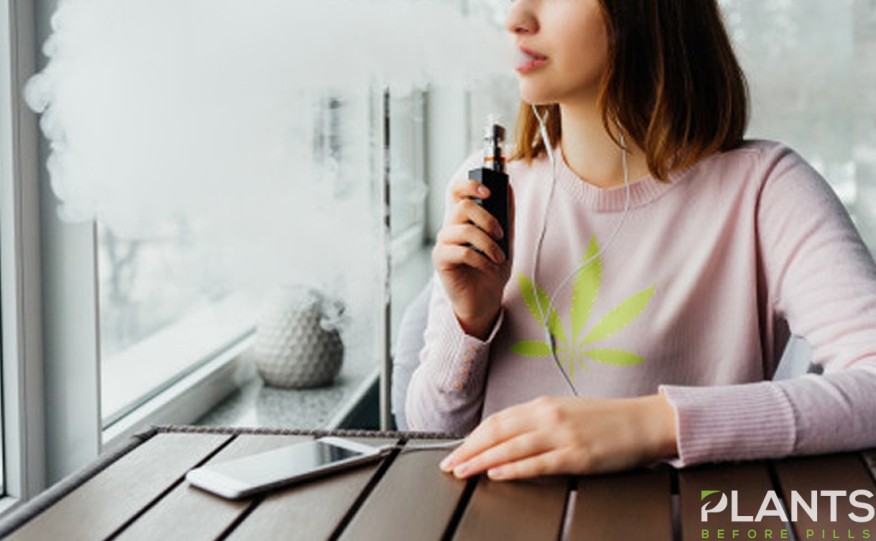 For centuries, the consumption of marijuana has long been limited to smoking the flower through a joint or blunt. However, with the rise of the modern world, the practice of vaping marijuana came into the light and provided a new alternative for the loud and proud cannabis enthusiasts.
But which is better between the two? For decades, this question has been a subject of debate for many cannabis users.  Should one opt to remain faithful to the classic smoking of marijuana roll, or should he/she choose to embrace vaporization in its full grandeur?
Here, we have compiled 5 reasons why vaping is better than smoking a marijuana.
To cut to the chase, here they are:
Vaping Cannabis offers More Pronounced Flavor
Let's face it. Nothing gives you the full flavor of marijuana other than vaping. By vaporizing the plant, you are more likely to taste all the delicate differences in its flavor. Unlike when smoking, vaping does not burn the plant to a carcinogen crisp; thus, making the flavor taste much cleaner, clearer … and yes, yummier.
Plus, you can actually set the temperature of your vape through its setting. With this, you can have full control over the texture and flavor of your cannabis and tune them according to your taste like a pro. Although it will probably take a lot of effort and trial to arrive at the best temperature that suits your preference, taking a try will definitely bring you a range of effects that could take from mild to intense euphoric experiences.
Safer Cannabis experience
Ever since the debut of vape pens in the market, various studies have already been conducted in relation to the health benefits of vaping. Generally, burning plant material produces a multitude of compounds that are harmful to human health, such as carcinogens and tar. However, by vaporizing cannabis, you can reduce these harmful by-products and expose yourself to safer and inhalable vapor.
Although there are still yet to discover about vaporizing cannabis, recent studies on vaping nicotine revealed that vaporizing cigarettes is about 95% safer than traditional smoking. From there, many are quick to take a huge leap and make the same assumption with marijuana.
Discreet
Smoking marijuana is almost heavenly. That's a shared knowledge every cannabis enthusiast agrees on. But how about the plant's odor? Now, that's something that might call for a debate. For many, smoking cannabis can be the perfect leisure activity if only without its strong, earthy smell. Thanks to vaping, you can now enjoy the flavor of marijuana without its harsh odor.
Although some vapes do still emit a noticeable vapor and smell, most devices are much more discreet than smoking a blunt. Thus, you can now savor the heavenly taste of cannabis without the hassles of the stubborn smell of marijuana smoke that could linger around for days in your clothes and furniture.
Quicker effect
Compared to the traditional smoking of marijuana roll, vaping promises a more instantaneous effect to users, kicking off from 1 to 3 minutes and lasting from 1 to 3 hours. This is because vaping delivers a higher amount of THC compared to smoking. In fact, in a collaborative study conducted by California NORML and MAPS, it was revealed that vaporizing marijuana could convert 46% of its THC into vapor. This is superior compared to the average marijuana roll, which could convert less than 25% of THC into vapor. The THC, or the Tetrahydrocannabinol, is the principal psychoactive constituent of cannabis, which is responsible for producing the "high" sensation related to the use of marijuana.
Savoring cannabis has never been more heavenly with the practice of vaping. Want to go way beyond the typical and experience the extraordinary? Try for yourself and see the difference. Here is a guide for vaping CBD oil.
Chinese Tombs With Cannabis Traces Found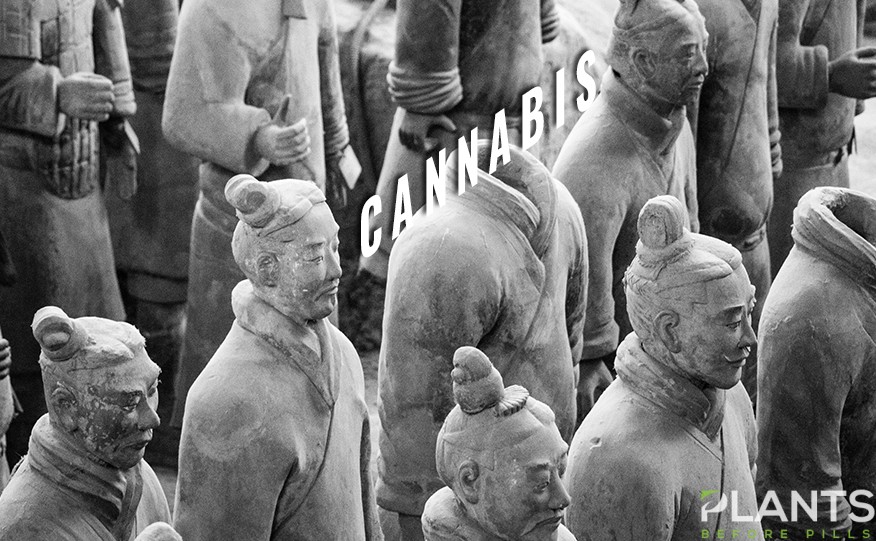 Researchers in China have discovered traces of cannabis from tombs hailing from western China. According to CNN, the first directive evidence found about the use of cannabis can be traced back to a 2,500-year-old tomb. This is considered as the first clear and known evidence of humans using cannabis.
Strong Evidence
The Atlantic reports that researchers from China and Germany found braziers as the strongest evidence of humans using this plant. These braziers, also known as wooden incense burners, reportedly contain high levels of THC from cannabis.
The team of scientists were able to identify the sample obtained from the burners through vaporizing a sample. Afterwards, The Atlantic states that the scientists painstakingly separated its components and classified the level of chemicals found within the compounds.
Apart from finding burners at the Jirzankal Cemetery, researchers were also able to dig up human bones. The origins of the human bones point to individuals coming from a variety of places, including Pamirs that were previously part of the Silk Road.
Such findings led the scientists to link cannabis to these individuals, with individuals suggesting that these plants may have been traded in the Silk Road.
Besides burners, the team successfully retrieved numerous artifacts. These include wooden bowls and plates, glass beads, harps, pieces of silk, and pieces of skulls and human bones, reports the New York Times.
Discovery of Different Uses of Cannabis
Compared to more modern uses of marijuana, the traces of cannabis found at the Jirzankal Cemetery were found to contain higher traces of THC, the psychoactive compound. Based on the report released by BBC, it appears that ancient individuals put marijuana leaves on top of hot stones and inhaled the smoke.
BBC notes that the high altitude of the region resulted in marijuana plants naturally producing plants with higher THC levels.
Apart from these suggested uses, scientists suggest that marijuana leaves were used for burial ceremonies as a means to communicate with souls or the divinity. The Atlantic reports that burning these plants also served as a vessel to safely guide and move the deceased towards the afterlife. The news site also mentions that cannabis may have been used to alter the mind and talk with divine entities.
Given the high levels of THC found in these plants, marijuana may also be used for deodorizing corpses.
The study of this tomb and its connection with marijuana was published in the journal of Science Advances, notes the New York Times.