4 Innovative Cannabis Drinkables You Shouldn't Miss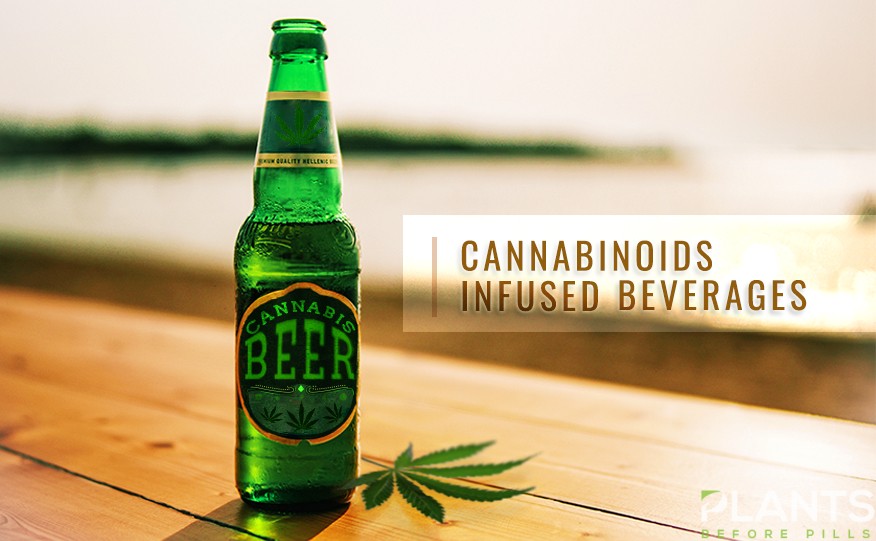 Along with the rise of edibles, more and more Cannabis drinkables are also available in the market. If you have done your exploration of edibles and you want a drink to go with that, then you are in for a treat. These four innovative cannabinoid-infused beverages are something you shouldn't miss:
Non-Alcoholic Cannabis-Infused Wine
Liquor enthusiasts will be excited to learn that an exciting and highly beneficial product is now available to them: the non-alcoholic cannabis wine! Rebel Coast Winery has just introduced its brand-new addition to its selection, in their quest to provide everybody with a choice of wine that is perfect for their taste.
With its newly released Cannabis-Infused Sauvignon Blanc, the winery offers an option for cannabis enthusiasts who nurses an appreciation for liquor or vice versa. Instead of containing alcohol, this non-alcoholic wine includes a whopping 20 milligrams tetrahydrocannabinol (THC), the psychoactive component of the plant.
For the health conscious, this drinkable is an excellent alternative to traditional wines. "Why?" you might ask. Well, most of the calories you get from wine is from the alcohol and without this ingredient, you can enjoy your sauvignon consuming minimal amounts of calories.
If you prefer beer, the wine's more accessible cousin, then you are in luck. Ontario brewery Lost Craft Beer is collaborating with Province Brands of Canada to bring us beer brewed not from barley, but the cannabis plant! Province Brands of Canada is working on a method to brew high-quality from cannabis for two years now. The best thing about this is that the brewery is using parts of the plant such as stems, roots, and stalks.
Just like Rebel Coast's Sauvignon, this brewed cannabis drink is rid of alcohol, making it healthier concerning calories. With this, you can enjoy your dose of the herb without the stomach-turning feeling alcohol tends to give people.
Steering away from non-alcoholic wines and beers, we will find another drink that not only offers you a dose of cannabinoids but also quenches your thirst. Mountjoy Sparkling recently agreed with Green Reef Distributing, allowing them to sell sparkling water infused with the herb.
Mountjoy Sparkling offers two varieties of their cannabis-infused product. On the one hand, you can purchase a bottle of sparkling water that only contains THC, while on the other, you can get one laced only with cannabidiol (CBD). As you may remember, CBD is cannabinoid with hundreds of medicinal attributes. With these options, you can choose the drink that gives you a brain or a body high.
Aside from THC or CBD, there are various flavours you can choose from, making the experience more fun and delicious one.
Cannabis-Infused Coffee and Tea
Those who prefer the more refreshing and sophisticated taste of coffee will be pleased to know that they can also have their caffeine and cannabinoid fix with just one cup. House of Jane introduced Jane's Brew Hemp Coffee Blend, which is perfect for your morning or afternoon mug of Joe. A cup of this blend can give you the energy boost caffeine provides, as well as the creativity the wonder plant offers.
House of Jane also offers teas and energy drinks, all infused with cannabis and cannabinoids.  This will give you a free hand to choose the type of beverage you prefer.
With the rise of cannabis edibles and drinkables, enthusiasts are not left wanting for more. These four innovative drinks are not only sure to quench your thirst, but they are also great for satisfying your cannabinoid dose and letting you enjoy the beneficial highs this plant has to offer.
Top CBD Gift Ideas to Give this Holiday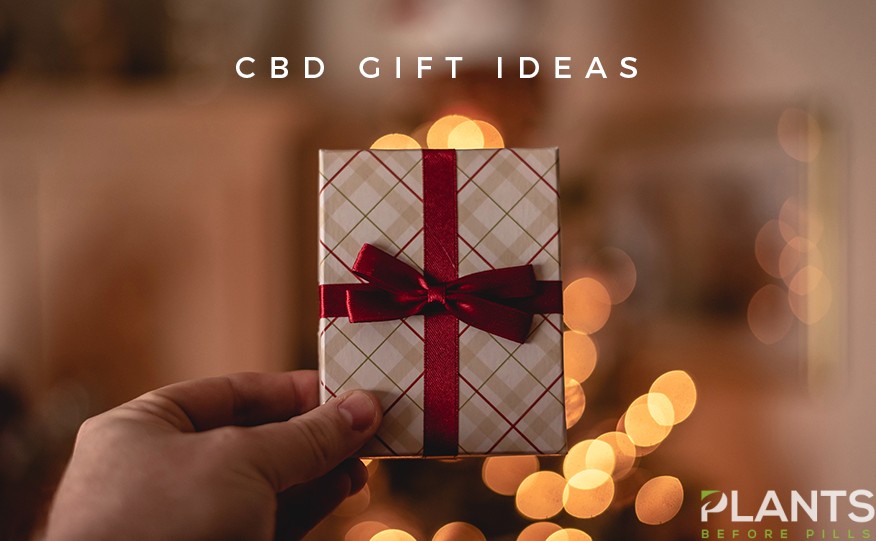 Stumped on what type of gift you should get for everyone on your list? As CBD increasingly dominates today's market, it is easy to find interesting items that are sure to accurately relay your message and appreciation. From edibles, beauty products, to fashion items, there now comes an infinite sea of CBD products you can choose from.
To help you cut down your options and arrive at the best CBD gift ideas out there, we have prepared a brief list of the top must-have products available in the marketplace.
CBD Holiday Gift Ideas
For your father: CBD COFFEE BUNDLE
What better way to gift your dad this Christmas other than a taste of his favorite morning drink infused with the soothing power of CBD? To date, a broad number of CBD coffee and tea are now available in both online and physical retailers that are sure to deliver tons of therapeutic benefits to the drinker.
By giving your dad a set of high-quality CBD coffee, you are giving him the chance to further enjoy his early morning routine with an additional boost of good vibes. Overall, this will not only energize your pop early in the morning, but it will also help combat those annoying joint pains that have been bugging him for so long.
For your mother: CBD BATH BOMBS
Let your mom wash away her weariness and take a dip in the soothing tub with the help of premium CBD bath bombs.
Unlike ordinary bath products, CBD bath bombs are powered with the pain-relieving and mind-unwinding properties of cannabidiol that is perfect for mothers who spend their days looking after their loved ones and attending work or household chores.
Once the bomb dissolves into hot water, your mom can already enjoy a soothing, spa-day-at-home experience that is sure to enshroud her in relaxing scents and soothing essential oils.
For your sister: CBD BODY SELF-CARE KIT
Want to give your sister a trendy yet health-driven gift this holiday? With CBD body self-care kits, you can now deliver beauty and wellness in a single package together.
From cannabidiol-infused facial masks, lip balms, bath salts, to lotions, there comes a range of different CBD body self-care products that are sure to benefit your sibling. Not only will these help combat pain, inflammatory skin conditions, and more, but they also promise relaxing experiences that are sure to help your sister take a break from the hustle-bustle of her daily routine.
For your brother: CBD OIL COLLECTION
Looking for the best cannabis gift to get for your bro? If we were to look through the wide variety of CBD products available in the market, no other item would appeal better than high-quality CBD oils.
Since brothers are essential to the diverse breed, the flexible nature of CBD oil will allow them to maximize the product's full potential at any length. With this, they are free to mix the product with their snacks, take a drop before they hit the gym, or come up with their own CBD oil-infused items.
Not only will this enable them to experiment and explore the wonders of CBD, but it will also allow them to enjoy and experience the active ingredient's therapeutic benefits.
For your special someone: CBD CHOCOLATE SET
Nothing screams love and romance other than a box of chocolate. With this, it is only natural to say that providing your partner with a CBD chocolate set comes as the most appropriate thing to do.
Since most chocolate products now come in delightful packages and shapes, you can now deliver them to your special someone to let them enjoy the taste of your love and the wonders of CBD.
Conclusion
When it comes to CBD, you will never run out of the perfect item to give to your loved ones. From your parents down to your partner, expect that there will always be a certain CBD product that matches their interests.
What You Need to Know About Cannabis Vodka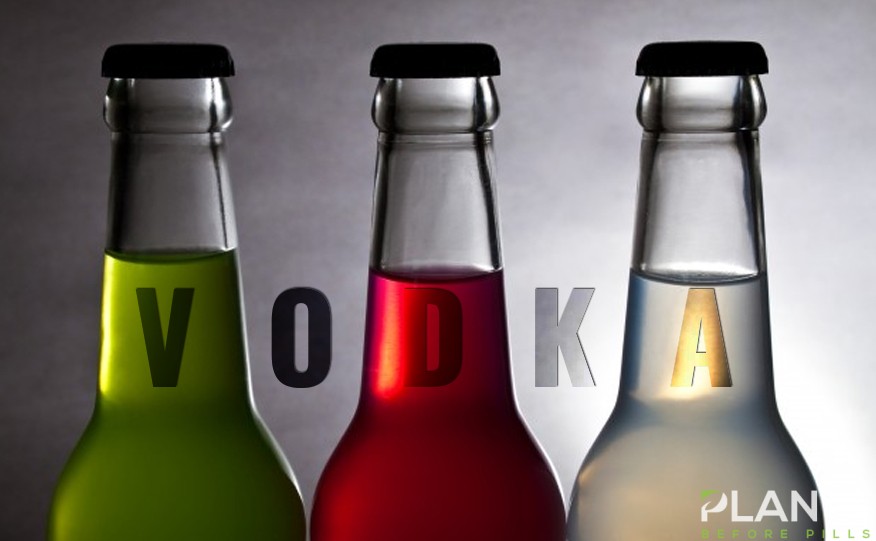 With the continually rising popularity of cannabis, more and more infused products are emerging in the market. You can find marijuana-infused chocolates, gummies, sodas and even beers.
Of course, hard liquor will not be left behind when it comes to getting with the current trends. The development of cannabis vodka is getting the attention of enthusiasts and curious individuals alike. If you are one of these people, here's what you should know about this unique blend.
Is Cannabis Vodka Safe?
Perhaps the most pressing question before consuming cannabis vodka is whether it is safe to take. One important thing to note is that the plant contains a variety of chemical compounds, with cannabidiol (CBD) and tetrahydrocannabinol (THC) taking the lead. When isolated, these two cannabinoids have different effects.
So, when discussing whether is it safe to mix cannabis with alcohol, it is necessary to determine whether you are going to mix both CBD and THC, or only one cannabinoid with alcohol.
According to experts, mixing THC's euphoric and psychoactive effects with the stimulating and sedating effects of alcohol can be dangerous. This can lead to impaired judgment, motor skills and cognitive functions, which can result in accidents and even death.
On the other hand, CBD stimulates cognition, brings a relaxed feeling and improves your mood. When mixed with alcohol in moderate amounts, drinkers can reduce the negative effects of the beverage because of the medicinal effects of the cannabinoid.
Many Brands Contain Minimal THC
If you are interested in trying out cannabis vodka, you will be glad to know that you can buy a bottle of the Russian drink that is already infused with marijuana. One of your options is Humboldt's Finest. Developed by Humboldt Distillery, this beverage contains only 0.3% THC which is not enough to give the psychoactive effect of the cannabinoid. According to the distillery's owner, the drink has the notable herbal taste of the plant.
You can also consider trying out Weedka, which is crafted using natural marijuana terpenes. This gives the drink the natural flavor and aroma of the plant without any of the effects it gives. It does not have any trace of THC, making it easily accessible. When you choose Weedka, you are drinking cannabis oil (without THC, of course) extremely diluted with vodka, giving you an authentic experience.
You Can Make Your Own Cannabis Vodka with CBD Oil
Cannabis Vodka can be expensive, especially as these are special blends. If you are looking for a more budget-friendly alternative, you might want to try to make one using CBD hemp oil. You just need to place a few drops of the oil into a serving of your favorite vodka or vodka-based drink.
Keep in mind that the compound affects individuals differently, so make sure to take it easy. You can start with fewer drops and increase the dosage as you get familiar with the CBD cocktails. This is a great match for CBD edibles such as cookies, brownies and even full-blown dishes!
For adventurous individuals, it is possible to make your own infused drink using buds or leaves. Just make sure to get a strain that has extremely low levels of THC. You only need a double boiler, vodka, cannabis and a thermometer. Simply heat the vodka at the lowest setting, no more than 60C as alcohol can evaporate in high heat. Then place the buds and heat for 2 to 3 hours.
While satisfying your adventurous spirit is a great motivation to try cannabis vodka, safe and responsible consumption is always the best way to go. So, make sure to try this drink and enjoy the unique experience it has to offer while watching out for your health.
Here's Everything You Need to Know About CBD Cocktails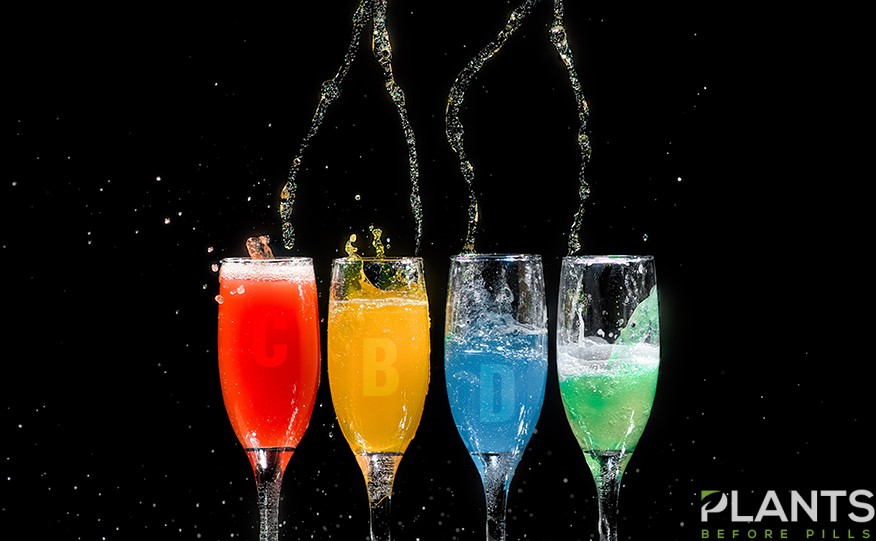 Going through a tough week? We all have our fair shares when it comes to stress and anxiety. For most people, embarking on a weekend fun night with friends by their sides and cocktails on their hands come as a good option to relieve the stress brought by the long week.
However, would you believe that you could even raise your cocktail gaming into the next level? With the popularity of CBD products in the marketplace, CBD-infused cocktails are also now taking up the hospitality realm by storm.
For your immediate reference, here are 5 things you need to know about CBD cocktails.
Read on and enjoy (responsibly, of course!)
What are the CBD Cocktails?
With the rise of CBD-infused drinks and edibles, it is not surprising that it has already found its way onto everyone's favorite happy hour drink: cocktails. As the name implies, these drinks refer to cocktails mixed with some dosage of cannabidiol (CBD), a compound found in cannabis.
The CBD typically comes in two different forms: oil and tincture. When mixing with cocktails, CBD oil floats on top of the drink, making it an ideal topper for people who love to see and smell the oil as they take a sip. It also makes the drink taste earthy and plant-like.
Meanwhile, since CBD tinctures are alcohol-based. This makes them blend with the alcohol seamlessly, thus promising a more integrated taste that can be enjoyed up until the last drop.
Are CBD Cocktails safe to drink?
Unlike THC, the principal psychoactive constituent of cannabis, CBD will not get you "high." Thus, mixing CBD with alcohol promises no immediate adverse effects. Although there isn't enough research on how alcohol interacts with CBD yet, many claims that there comes no considerable difference in terms of effects when you drink alcohol with or without CBD.
"If you're a happy drunk, then CBD could make you a happier drunk," said James Giordano, professor of neurology and biochemistry at Georgetown University Medical Center. "If you're an angry or violent drunk, the CBD may certainly disinhibit some of that."
To date, many bars are already offering CBD cocktails as part of their menu, making it readily-available for customers who want to experience an even happier hour with their favorite pals.
What are its possible side effects of CBD Cocktails?
As mentioned earlier, there is still no sufficient record on how alcohol interacts with CBD. However, initial studies related to alcohol and cannabidiol suggest that taking CBD cocktails could grant you a number of positive effects.
For your guide, here are a few you should know:
Improved relaxation: With the combined properties of cocktails and CBD, drinkers are expected to experience stronger and longer relaxation time. Since cannabidiol are famous for its calming properties, mixing it with the sedating quality of alcohol increases the feel-good effect of the drink and promises a lighter feeling for the drinker.
"On CBD, you're very chill, very lighthearted, mellow. The alcohol will make that more intense," Professor Giordano explained.
Lower blood alcohol levels: In a study published in the Psychopharmacology journal, researchers have discovered that combining alcohol with CBD could result in significantly lower blood alcohol levels in drinkers.
In the study, 10 volunteers were given placebo, CBD and orange juice, alcohol, or CBD and alcohol. Basing on the assessments, the researchers noticed that participants who were given the alcohol-CBD combination showed significantly lower blood alcohol levels.
Seeking for a happier hour this weekend? Embrace a relaxing night ahead and get ready to unwind with the help of CBD cocktails.
Stop by the nearest bar in your area and get a taste of this remarkable drink (responsibly).