4 Innovative Cannabis Drinkables You Shouldn't Miss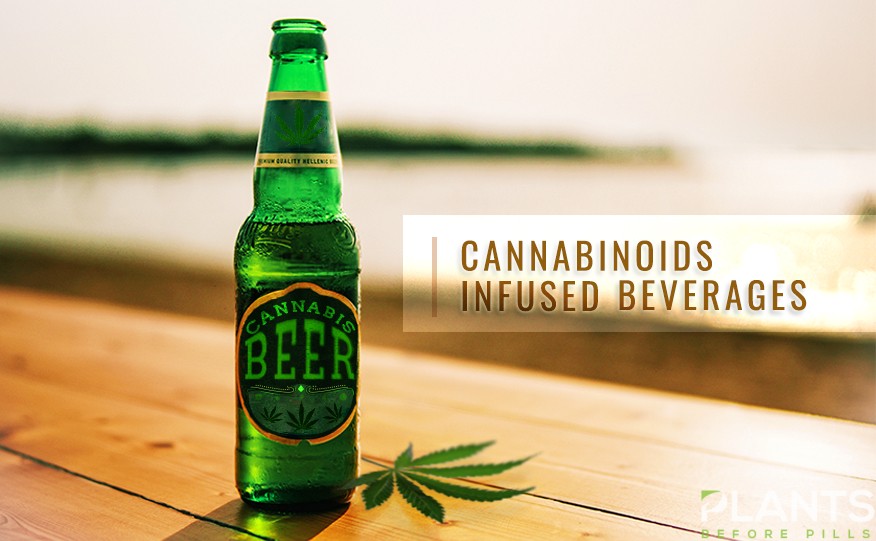 Along with the rise of edibles, more and more Cannabis drinkables are also available in the market. If you have done your exploration of edibles and you want a drink to go with that, then you are in for a treat. These four innovative cannabinoid-infused beverages are something you shouldn't miss:
Non-Alcoholic Cannabis-Infused Wine
Liquor enthusiasts will be excited to learn that an exciting and highly beneficial product is now available to them: the non-alcoholic cannabis wine! Rebel Coast Winery has just introduced its brand-new addition to its selection, in their quest to provide everybody with a choice of wine that is perfect for their taste.
With its newly released Cannabis-Infused Sauvignon Blanc, the winery offers an option for cannabis enthusiasts who nurses an appreciation for liquor or vice versa. Instead of containing alcohol, this non-alcoholic wine includes a whopping 20 milligrams tetrahydrocannabinol (THC), the psychoactive component of the plant.
For the health conscious, this drinkable is an excellent alternative to traditional wines. "Why?" you might ask. Well, most of the calories you get from wine is from the alcohol and without this ingredient, you can enjoy your sauvignon consuming minimal amounts of calories.
If you prefer beer, the wine's more accessible cousin, then you are in luck. Ontario brewery Lost Craft Beer is collaborating with Province Brands of Canada to bring us beer brewed not from barley, but the cannabis plant! Province Brands of Canada is working on a method to brew high-quality from cannabis for two years now. The best thing about this is that the brewery is using parts of the plant such as stems, roots, and stalks.
Just like Rebel Coast's Sauvignon, this brewed cannabis drink is rid of alcohol, making it healthier concerning calories. With this, you can enjoy your dose of the herb without the stomach-turning feeling alcohol tends to give people.
Steering away from non-alcoholic wines and beers, we will find another drink that not only offers you a dose of cannabinoids but also quenches your thirst. Mountjoy Sparkling recently agreed with Green Reef Distributing, allowing them to sell sparkling water infused with the herb.
Mountjoy Sparkling offers two varieties of their cannabis-infused product. On the one hand, you can purchase a bottle of sparkling water that only contains THC, while on the other, you can get one laced only with cannabidiol (CBD). As you may remember, CBD is cannabinoid with hundreds of medicinal attributes. With these options, you can choose the drink that gives you a brain or a body high.
Aside from THC or CBD, there are various flavours you can choose from, making the experience more fun and delicious one.
Cannabis-Infused Coffee and Tea
Those who prefer the more refreshing and sophisticated taste of coffee will be pleased to know that they can also have their caffeine and cannabinoid fix with just one cup. House of Jane introduced Jane's Brew Hemp Coffee Blend, which is perfect for your morning or afternoon mug of Joe. A cup of this blend can give you the energy boost caffeine provides, as well as the creativity the wonder plant offers.
House of Jane also offers teas and energy drinks, all infused with cannabis and cannabinoids.  This will give you a free hand to choose the type of beverage you prefer.
With the rise of cannabis edibles and drinkables, enthusiasts are not left wanting for more. These four innovative drinks are not only sure to quench your thirst, but they are also great for satisfying your cannabinoid dose and letting you enjoy the beneficial highs this plant has to offer.
[VIDEO] CBD-infused coffee is growing in popularity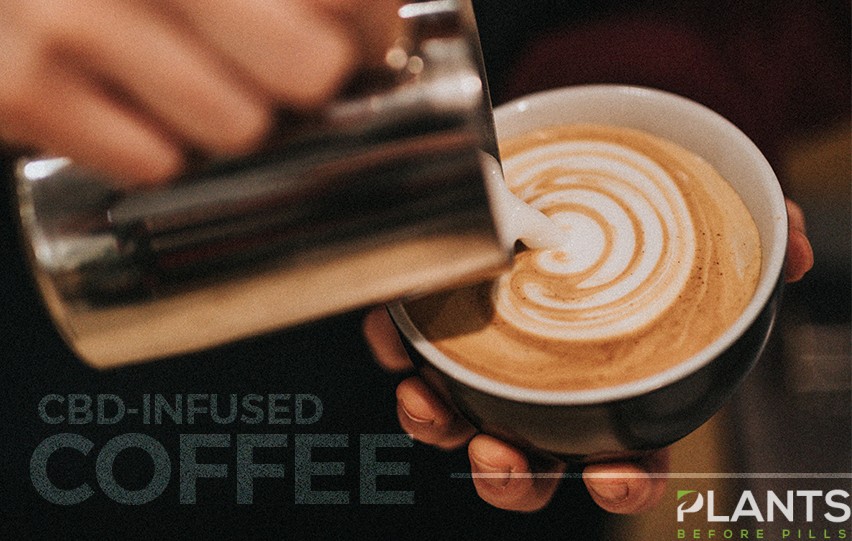 There's a growing buzz about CBD-infused coffee and for good reason. CBD coffee lets you enjoy the health benefits of cannabis, but without getting high. Taking CBD is said to bring plenty of health advantages– such as improved mood, balanced hormone levels, mental alertness, and the like. Find out more about this intriguing health drink by watching this video.
We Tried CBD Gummies To See What Happens | Jezebel [VIDEO]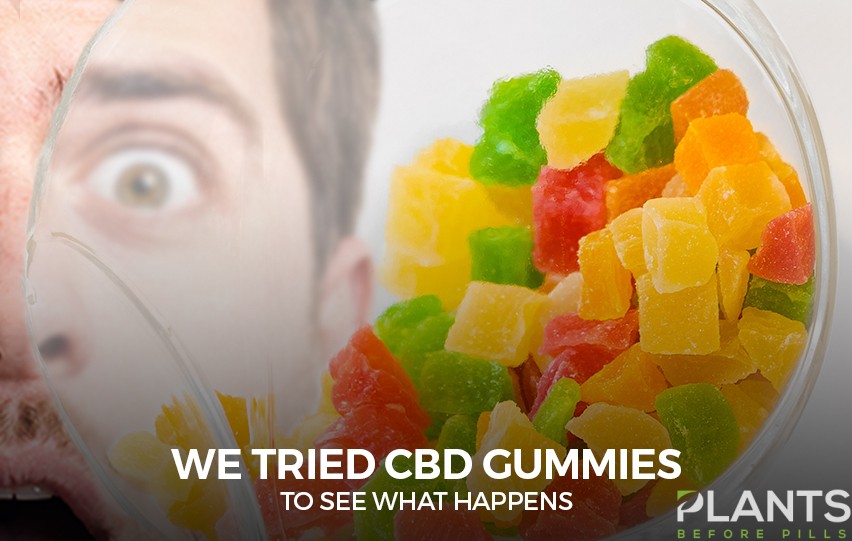 Have you been dying to try out CBD gummies? Not only can they be good treats, but they also have some interesting benefits as well. Watch this video to get a better idea of how it tastes and feels like.
5 CBD Gummy Brands You Must Try for Your Health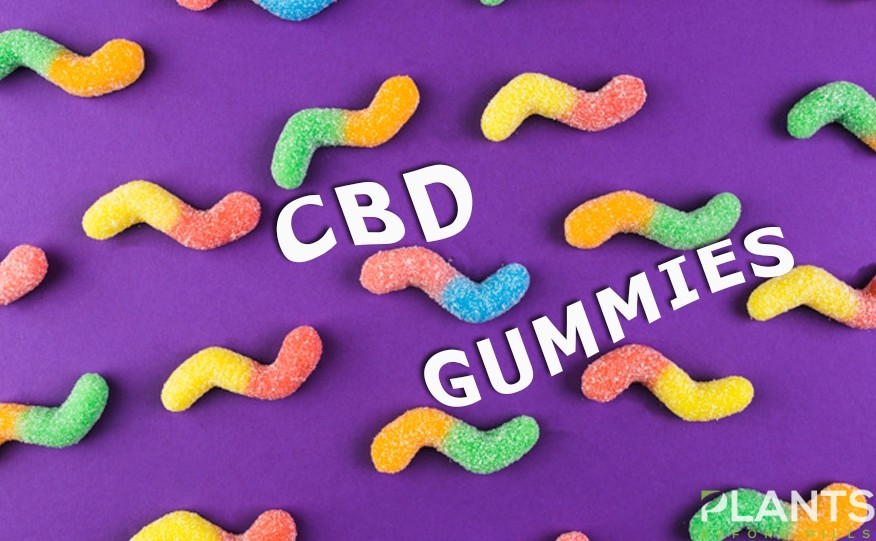 The discovery and legalization of medical marijuana have led to the emergence of an industry with promising benefits to humans. Many scientists believe we know only a fraction of the potential benefits of cannabis and its related substances to our body and wellbeing. One of the healthiest compounds that we can extract from this plant is cannabidiol.
Thanks to cannabidiol's science-backed properties, this substance has been hailed as one of the most promising health-boosting compounds known today. You can now take cannabidiol in various forms like tinctures, oils, and even edibles. A popular way to ingest this substance is by chewing tasty CBD gummies.
Benefits of CBD Gummies
Many people find the taste of pure CBD oil unpleasant. To make this substance appealing to your liking, manufacturers have come up with cannabidiol-infused chewable candies for people who love sweets. With cannabidiol-infused gummies, you can take your daily dose of this compound without even noticing its tangy flavor.
Because of the emerging popularity of medical cannabis, CBD gummies was the third most-Googled food item in the entire U.S on 2018. These sweet bite-size CBD-filled nuggets contain healthy properties that can help treat various health conditions, including anxiety and depression, arthritis, chronic pain, inflammation, to name a few. Some research even found their potency in fighting against life-threatening diseases like cancer, cardiovascular diseases, and Alzheimer's disease.
Top-Rated CBD Gummies
But in taking CBD gummies, you need to make sure you are consuming brands with the highest potency (and taste). To enjoy both the taste and quality of what you're eating, choose only the ones that pass the scrutiny of critics. Here are among the highest-rated brands that you can buy online and in leading dispensaries.
This manufacturer won the Best CBD Product in 2018 for many reasons. Aside from selling some of the most delectable CBD edibles in the market, each gummy also contains 10 mg to 50 mg (depending on the variant) of high-quality isolate cannabidiol. The gummies also come in various shapes, flavors, and colors that will satisfy not only your taste but also your eyes. You can buy Relax Bears, Fruit Bites, and Relief Toads. You can also choose from its vegan options.
Proleve takes pride in attending to its customers to the point that it is willing to answer the questions of its customers around-the-clock. Even though their products cost higher than the competition, they make sure their products contain CBD extracted from organic hemp plants and are tested by third-party labs. Each gummy contains 25mg or 50mg of cannabidiol, depending on the variant.
If you want the purchase the brand that offers the best bang for the buck, choose sweet cannabidiol treats from CBDistillery. While the company is known for its cannabidiol oil, but it also takes pride in its budget-friendly yet highly potent gummies. Even though the firm only offers a limited number of flavors and sizes, you can rest assured that each gummy contains 30 mg of organic and vegan cannabidiol.
CBD Gummies by Kats Botanicals
Kats Botanicals has simplicity in mind when producing its products. You can only buy gummies in the form of tiny squares that come in two mouthwatering flavors – Watermelon and Blue Raspberries. But each gummy is THC free and sourced from organically grown hemp.
If you want fast relief to your anxiety and a mental boost, then chewing a Sunday Scaries gummy is best for you. Aside from containing a full-spectrum CBD, each gummy also contains Vitamin B12 and Vitamin D3 for a relaxed and focused mind. The founders of the company ensure that they are creating the perfect dose of the cannabinoid for relaxation and mental boost during and after a stressful day.
With these CBD gummies, you can enjoy a delectable treat that is both pleasing to your mouth and beneficial to your health.