Four Notable Plants to Help Treat Your Ills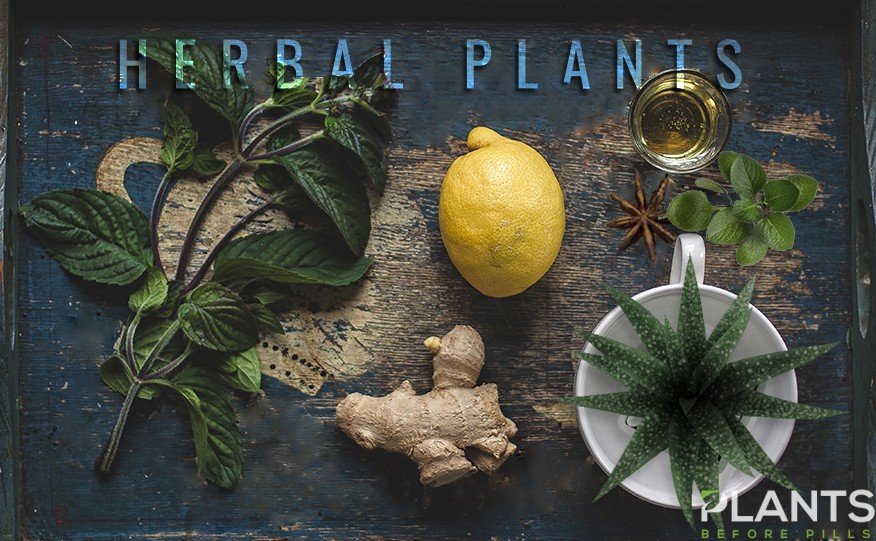 The cannabis plant has been gaining traction for its medicinal properties. CBD and even THC have their own health benefits that make the herb a valuable therapeutic aid. Since being legalized in parts of the country, medical and recreational cannabis herbal treatments are gaining in popularity.
Whilst cannabis is available to many, some people might be looking for other plant-based treatments for their health dilemma. We have compiled a list of remarkable plants that have significant therapeutic effects.
Herbal Plants to Try
Oregano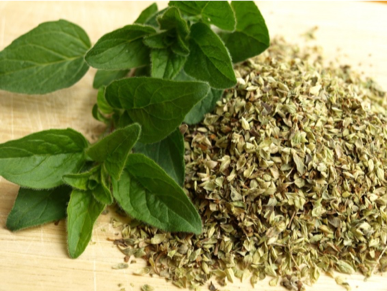 First on our list is a cousin of the mint plant. This herb is popular for various therapeutic applications. In fact, many people use essential oils extracted from its leaves to treat skin conditions. They also use it for patients with respiratory tract conditions such as coughs and bronchitis.
A study published in the scientific journal Molecules revealed that some oregano is an effective anti-inflammatory, anti-microbial, anti-viral and anti-fungal treatment.  Moreover, they discovered varieties such as the O. dictamnus as a great antiproliferative, so it hinders the growth of tumor cells.
Aloe Vera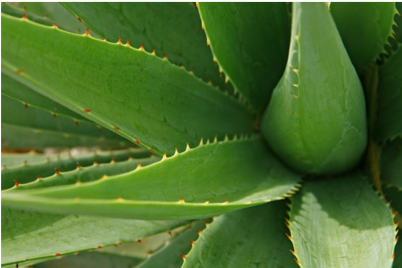 Next up is aloe vera, which is known for its versatility. They use it in many types of applications such as skin care, burn treatments and bowel movement issues. This plant is characterized by its long, juicy leaves, which is the source of the gooey and watery substance many topicals contain.
If you are a skincare enthusiast, the first thing that will come to mind is the skin moisturizing products containing aloe vera extract. With its watery sap full of vitamins, minerals, and amino acids, there is no wonder this is a staple ingredient in skin care products. Aside from its potential for moisturization, this plant has proven to have immediate itch and pain relief on the skin, making it an ideal component for soothing creams.
Ginger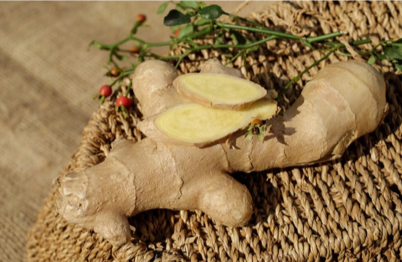 This plant is a popular and delicious culinary ingredient, but did you know that it also has a wide variety of health benefits? This plant is rich in compounds and metabolites allowing it to be effective in aiding your health. You can use it to treat gastrointestinal irritation by increasing saliva and bile secretion, therefore calming down your tract.
Infusing this plant in tea is one of the most known uses. Drinking ginger tea is a great way to relieve nausea and sickness, as well as to help treat colds and flu. This is because of its diaphoretic properties that cause sweating and warmth.
We can address other conditions with the help of ginger including pain, inflammation, and cardiovascular health.
Cinnamon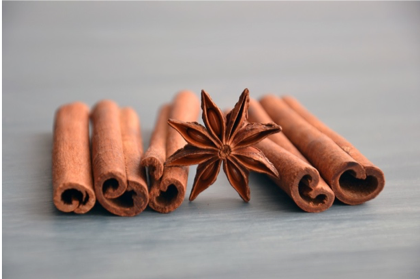 Another delicious ingredient on our list is cinnamon. Popular for being a tasty addition to coffee, baked goods, and even savory dishes, this spice is not only for cooking. You can also ingest this to lower your blood pressure and sugar, especially the cassia variety. In addition to a great way to care for your cardiovascular health, consuming cinnamon also aids in minimising brain degeneration illnesses, as well as fighting HIV and cancer. You can also eat cinnamon-infused food as a health aid making it a great ingredient to always have in your pantry.
When it comes to your health, it is always a good thing to have a lot of options. What better option to have than to be able to add natural products to your regimen? Aside from having cannabis as a choice, you can consider consuming more of these items and see for yourself how effective they can be.
Can CBD Help Relieve Foot & Ankle Pain?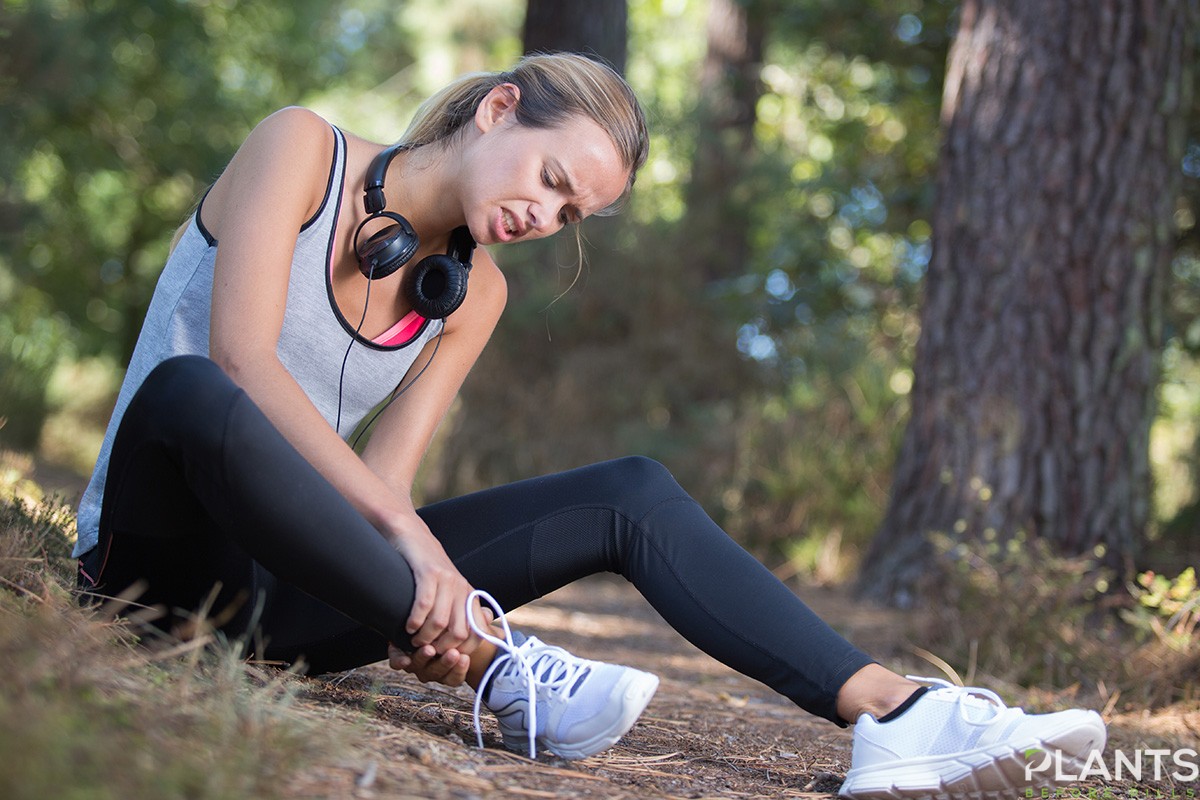 There is no secret that CBD has incredible potential to treat many common ailments, including its anti-inflammatory effects. Products like CBD oil and CBD bath bombs aim to help with a multitude of aches and pains within the human body. Many athletes and active people use CBD to reduce inflammation and relieve pain, so we wanted to take a moment to dig into this topic a bit deeper to gain some additional insights on if this could be helpful specifically for foot and ankle pain.
What is CBD exactly?
Cannabidiol, or CBD for short, is derived from the cannabis sativa plant and is the non-psychoactive sister of THC. CBD does not give users that "high" feeling as THC does, but it has many healing properties. It has been used for many years to treat all sorts of illnesses such as anxiety, insomnia, seizures, and more. Since the body has its endogenous cannabinoid system, the receptors in the brain and nervous system can be assisted with CBD by regulating pain signals.
Now that we have a solid understanding of CBD itself, it would be good to consider how it can help with foot and ankle pain. Is CBD viable in treating foot and ankle pain? Would a podiatrist in Wellington FL recommend something like this to patients? What we observed after speaking to some credible sources on the subject is an astounding YES!
CBD oil and CBD topicals tend to be the most widely used products for foot and ankle doctors. Acute sprains and achilles tendonitis seem to benefit the most from topical CBD. We've also heard of people using CBD oil in a foot wraps to allow their feet to absorb this magical oil and all of it's healing properties.
Another way that CBD has been used is for natural pain relief for plantar fasciitis. Being one of the most annoyingly painful ailments of the foot, plantar fasciitis can be painfully burdensome and can take ages to heal on its own. If you have ever dealt with it, you know just how hard it is to recover from it as every step you take can potentially cause more microtears in the tendons, causing more and more pain.
There have even been some reports of people using CBD after foot surgery to help with inflammation and pain relief. Although results may vary from person to person, it might be worth considering using CBD products to help during recovery if you have recently had foot surgery.
We encourage you to seek out reputable CBD brands online or purchase them in stores with trustworthy products. There are so many CBD companies out there who have products of inferior quality and even mislabeled amounts of the active ingredients, so it is imperative to do your research and get your CBD from well-known sources.
Conclusion
With more people consuming CBD daily for all types of illnesses and diseases, we feel that it's worth a try to help with your foot and ankle pain. We recommend working closely with a foot doctor that has experience in treating foot pain with CBD that can recommend the right dosages and a progressive treatment plan. We wish you the best of luck with your natural healing process!
Introducing CBD Water – What Is It and Should You Try It?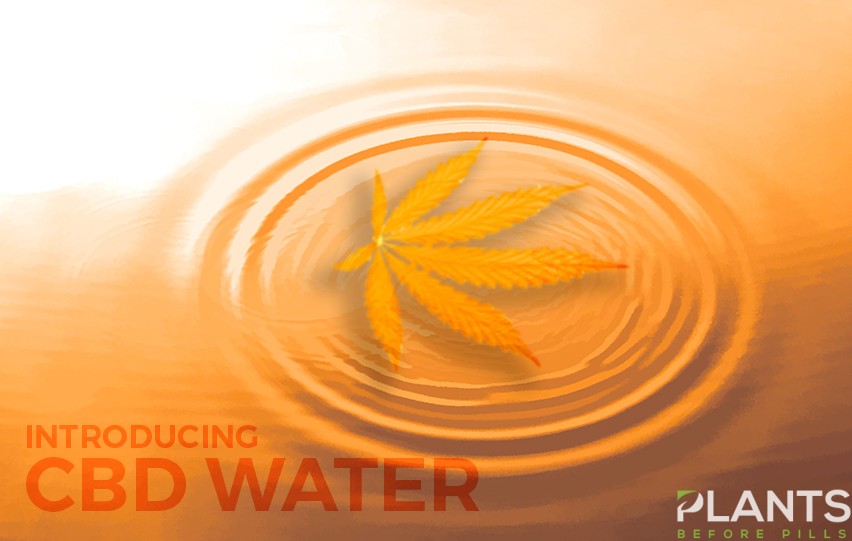 The CBD craze has brought forth a broad variety of CBD products in the market. From edibles, drinks, oil, skin care products, capsules, tinctures, to more, the list almost appears endless. With the apparent buzz the substance is getting, it's no surprise that companies are doing the best they can to provide products that will suit consumers from all walks of life.
If you're one among those who love to try out popular CBD products in the market, there's a big chance you've already heard of CBD water before. Sure, while the existence of drinks infused with CBD doesn't come as a news anymore, such as CBD coffee, beers, and more, it still often comes as surprise for many whenever they first hear of CBD water.
Here, we have prepared a brief guide focusing on what this product really is. If you have heard of this but haven't tried it yet, here is everything you need to know about CBD water that might help you determine whether you should give it a go.
A Brief Background: What is CBD?
CBD, or a cannabidiol, is a chemical compound found naturally in the cannabis plant. To date, the substance enjoys a booming status in the market, especially with its impressive health potentials.
Specifically, as what various preliminary studies suggest, CBD has the potential to alleviate symptoms of anxiety, relieve pain, ease inflammation, and help with treating seizures. Unlike THC, or Tetrahydrocannabinol, another chemical found naturally in cannabis, cannabidiol doesn't generate a psychoactive effect that is known as "high." This means that people can safely consume it without getting "stoned."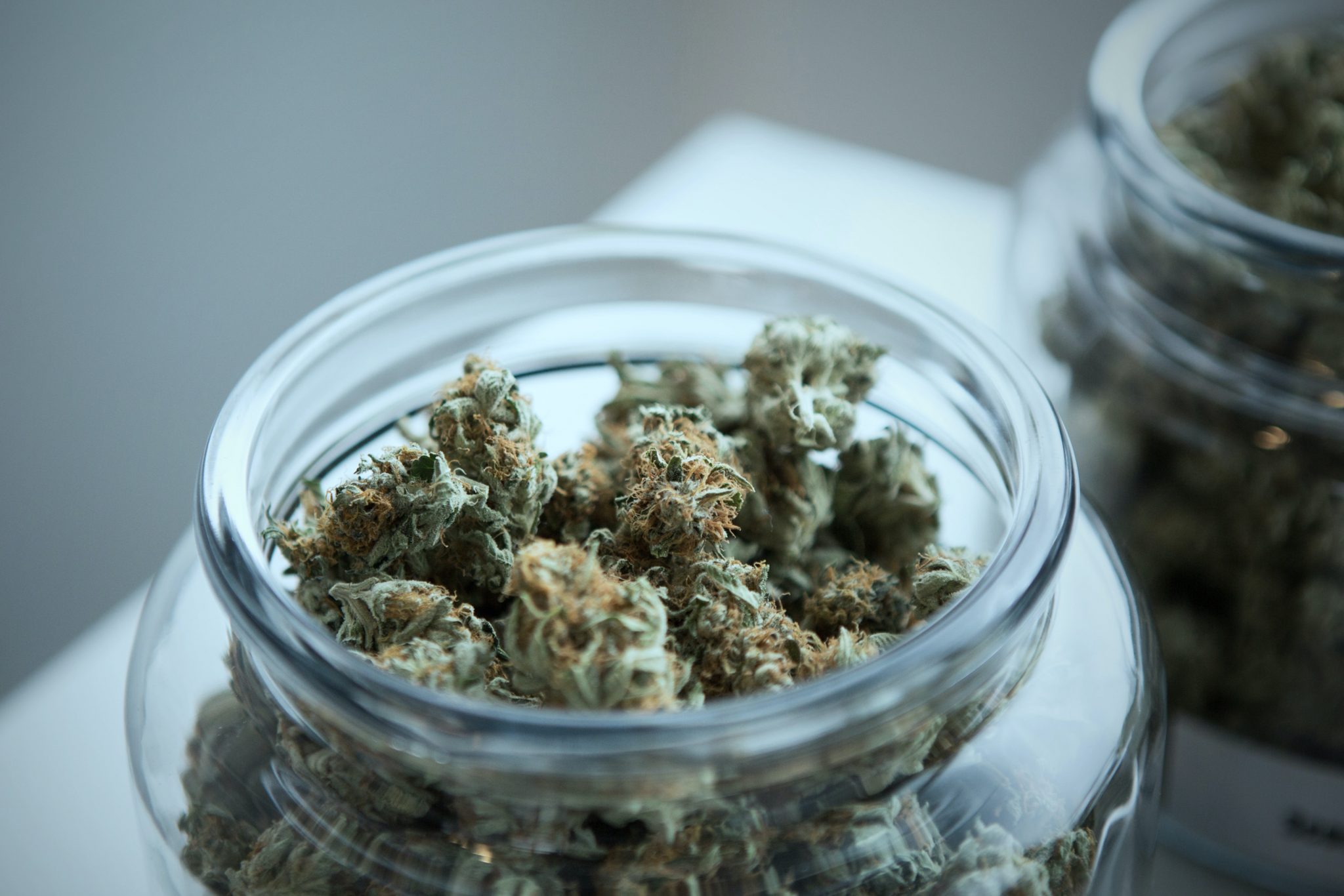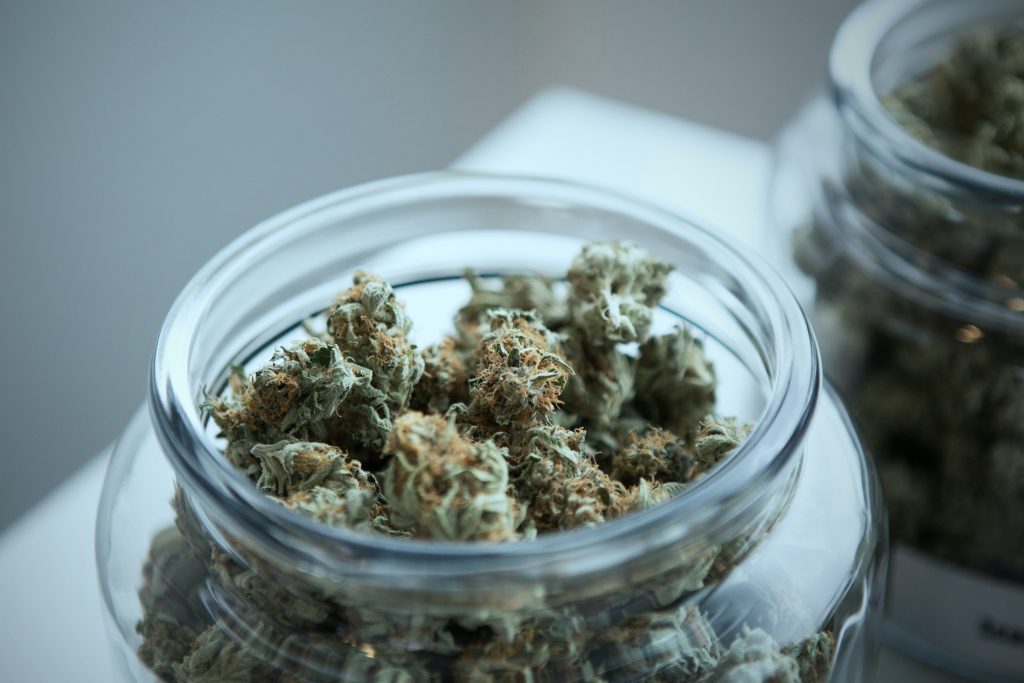 To date, due to CBD's promising potentials, the substance is currently among the top subjects in the health and wellness industry. Different products have also been produced, which takes the substance as among its major ingredients. Among these include CBD oil, CBD edibles, CBD capsules, CBD personal care products, CBD pet products, to many more.
CBD Water- What Is It?
Essentially, CBD Water is just another product produced as a result of the CBD craze. As the name suggests, the product refers to plain drinking water infused with CBD particles.
However, the product isn't as simple as what its name suggests. In fact, companies that manufacture CBD Water rely on quantum physics to create such product.
Specifically, they use nanotechnology to reduce CBD to nanoparticles size. Once they have shrunk it, it will be easier to infuse the substance with water.
Generally, the introduction of CBD Water resulted to two different reactions – with some impressed and other's displeased.
For many, the main reason for the discontentment stems from the fact that most CBD water brands contain very little CBD, amounting only between 2 to 5 mg.
Manufacturers, however, argue that since CBD has been shrunk using nanotechnology, it will be easier for a person's body to absorb and take advance of the potentials of the compound.
Moreover, since water is naturally healthy for the body, combining it with the powers of cannabidiol will provide the body with a more considerable boost in immunity.
To date, since research on the effects of nanotechnology on CBD absorption remains limited, many relies on anecdotal evidence to prove the effects of CBD water to the body.
Specifically, to date, most users report reduced level of pain and faster recovery times when using CBD water. One study published in 2015 also suggests that lipid-based CBD nanoparticles may be, indeed, better absorbed by the body.
What Now?
With the numerous health benefits being associated with CBD, it comes as a no surprise that many health promises are also being attached to CBD water as well. Among the most common claims include its ability to relieve pain, provide anti-anxiety and anti-inflammatory effects, and many more.
If you want to try out and see for yourself what this product offers, feel free to search for reputable CBD water brands and consult an expert today.
Hot Products: 20 CBD Oils for Anxiety (July 2020 Round-Up)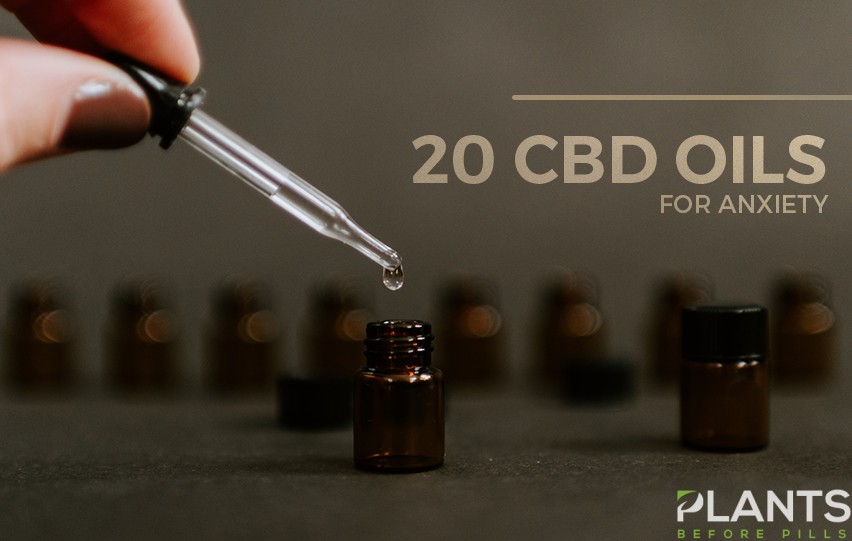 As the cannabidiol (CBD) craze spreads like wildfire in 2019, the trend continues to spike, with many brands entering the market. From oils to edibles, topical, and supplements, anything branded with CBD seems to be driving sales.
The abundance of choices basically opened more doors for consumers to discover brands and products that provide high-quality results. From easing muscle pain, fatigue, joint pain, to treating mental disorders like anxiety and depression, CBD seems to be the way for natural healing.
Some of the best CBD oils for anxiety use high-quality hemp, reassuring potency, GMO-free, and very low traces of Tetrahydrocannabinol (THC). Here are some of the hottest CBD oils that you can buy today (in no particular order). 
1. FabCBD Oil
FabCBD is one of the CBD brands that remain significant in the market because of the lab-tested, safe, and fairly priced products. Its flagship CBD oil product is derived from non-GMO hemp, consisting of five flavors to meet customer preferences and satisfaction.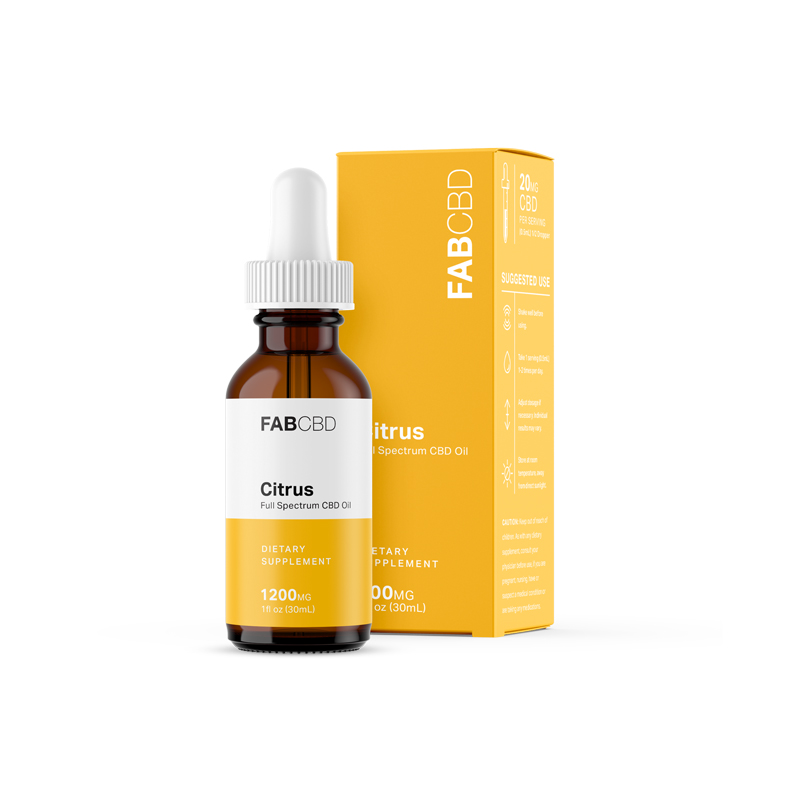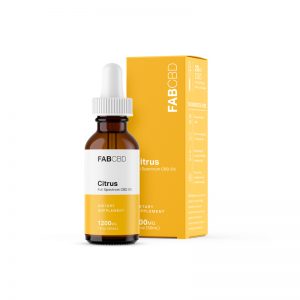 The hemp source came from Colorado, characterized by full-spectrum cannabinoid blend, with no traces of gluten and is CO2-extracted. The hemp is organically grown and contains 0.3% THC. The price starts at $0.08 to $0.17 per mg.
2. Verna Natural Oil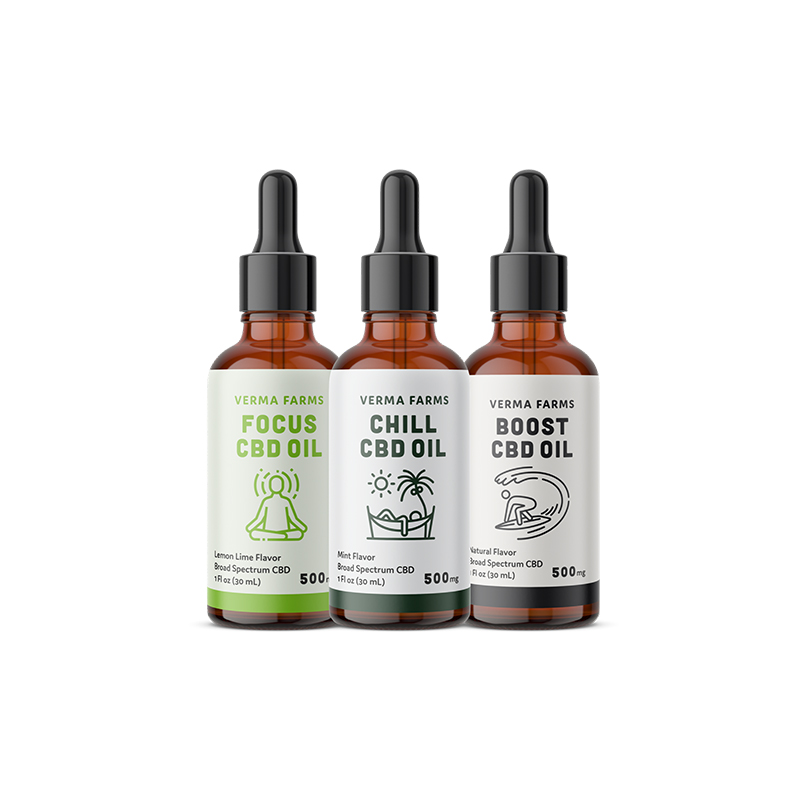 Taste and quality-wise, Verna Farms Focus Oil definitely hits the sweet spot. One of the best tasting CBD oils in the market, the Natural Oil is an all-natural, organic, and American-made product, inspired by the islands of Hawaii.  
The brand crafts three major oils, which gear towards the distinct needs of consumers. From getting a relaxed mindset to providing energy and getting a good night's rest, the oils are proven effective. The best part is, hemp source is pesticide-free, containing no THC.
3. Cheef Botanicals CBD Oil
The oil suited for individuals experiencing anxiety and depression, Cheef Botanicals CBD Oil is considered one of the most reliable products in the market. It is organic, non-GMO, dairy-free, and gluten-free, perfect for vegan lifestyle.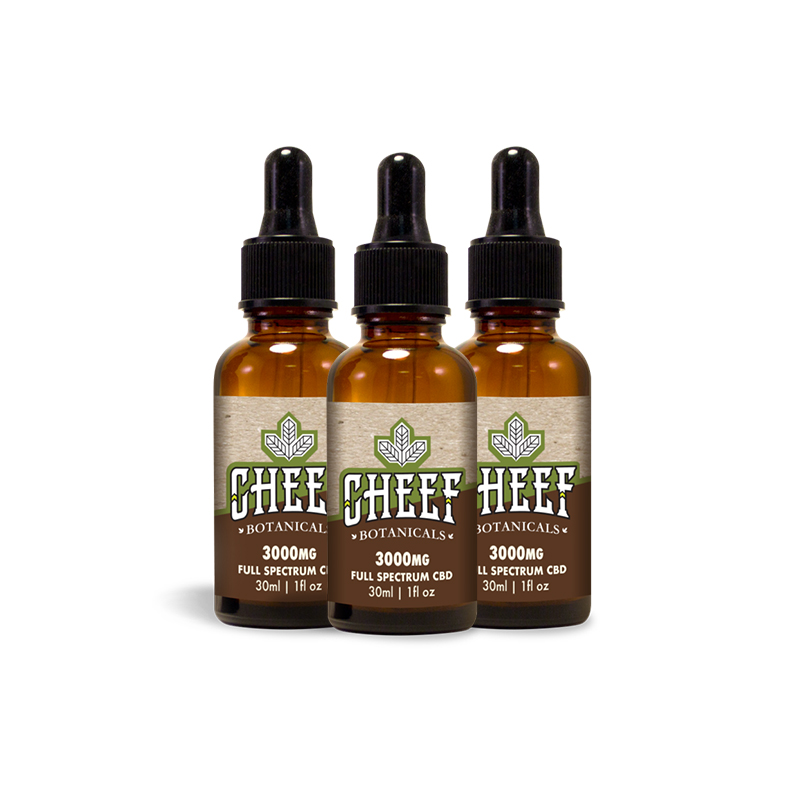 All Cheef Botanicals products are created in an in-house chemical lab with over 25 years of experience in organic food supplement and wellness products. The brand partners with a large band of Colorado-based hemp growers, ensuring the all-organic practices and consistency of extracts.
This CBD oil is unflavored and with no traces of THC.
4. Kanibi Full Spectrum CBD Oil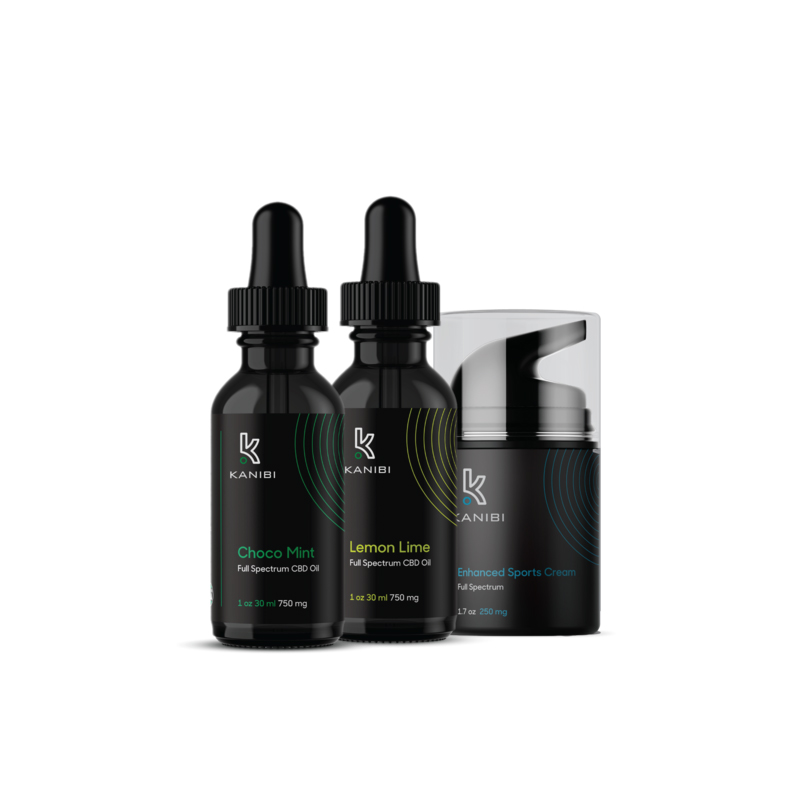 The Utah-based company that's making waves in the CBD market is Kanibi. Offering full spectrum cannabidiol oil, the brand offers cutting-edge soothing results, designed for individuals with anxiety disorder. The oil contains minimal THC content of 0.3% threshold.
Kanibi takes pride in the 100% organic US-grown hemp, lab-tested to ensure potency and safety. The oil provides an entourage effect, which also benefits arthritis sufferers. The CBD ingredient of the product complements other cannabinoids of the hemp plant, providing a desirable effect.
5. Joy Organics
The go-to brand for excellent broad-spectrum cannabidiol oil is Joy Organics. Made from Colorado-grown, organic hemp, the oil provides maximum ease for people suffering from chronic pain, insomnia, and mental disorders like anxiety.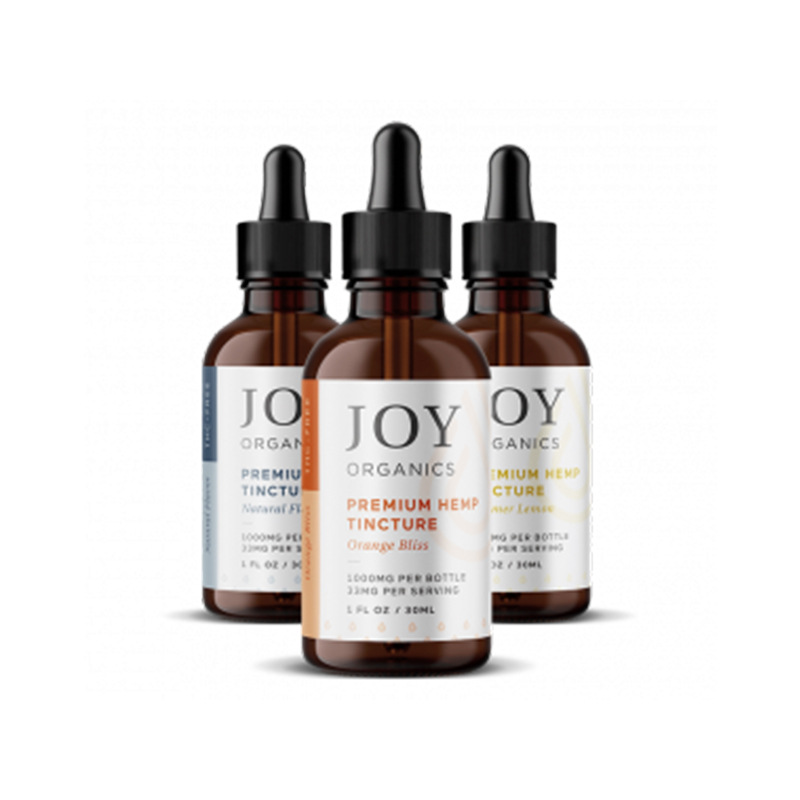 The premium-grade, unflavored oil is free from THC, a result of the unique purification process. A third-party laboratory tests all Joy Organics' products to ensure high-quality effect, potency, and absence of other contaminants.
The flavors available for the CBD oil include Tranquil Mint, Natural, Summer Lemon, and Orange Bliss. The brand offers a 30-day full refund guarantee for all its products.
6. NuLeaf Naturals
Specializing in sustainable farming practices, NuLeaf Naturals offer full-spectrum oils best for coffee, food, and post-workout shakes. The brand cultivates hemp from Colorado-licensed farmers with organic practices to grow the hemp plant.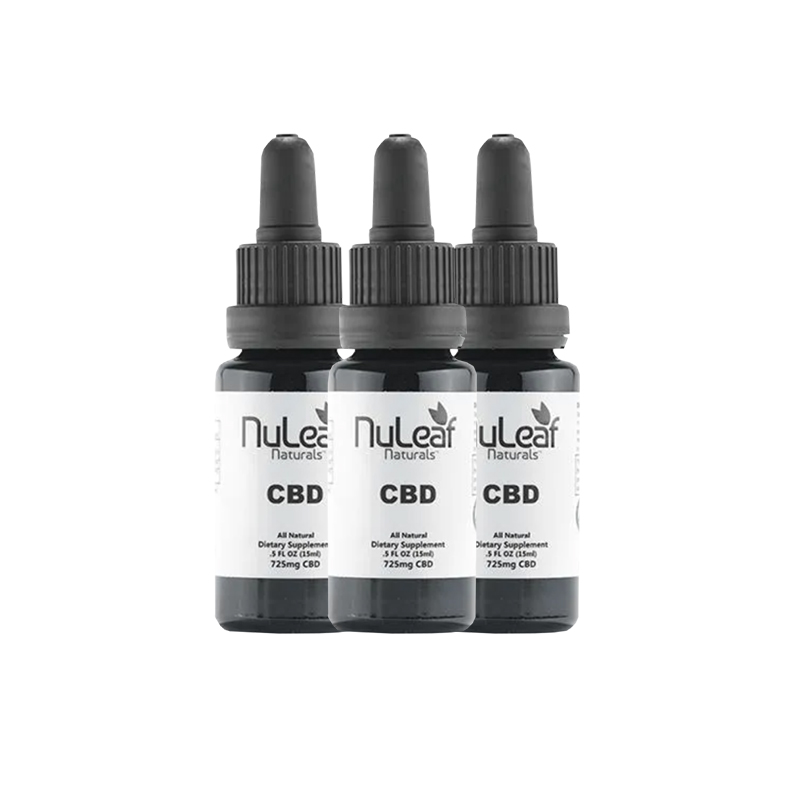 As a result, the CBD oils are guaranteed high quality and excellent for soothing pain. Consumption also provides relaxation, which is a CBD natural healing. More than human consumption, the brand also sells CBD oil for pets experiencing anxiety and depression.
The highlight of this oil is the easy dosing and consistent concentration. A third-party laboratory also tests all the products to ensure 100% pure, clean, and solvent-free CBD oil.
7. CBDistillery
Combining the goodness of cannabidiol oil and other naturally occurring plant proteins and minerals, CBDistillery Oil is a tested product that offers relief. The brand maintains a high level of quality control, from farming down to the filtration process.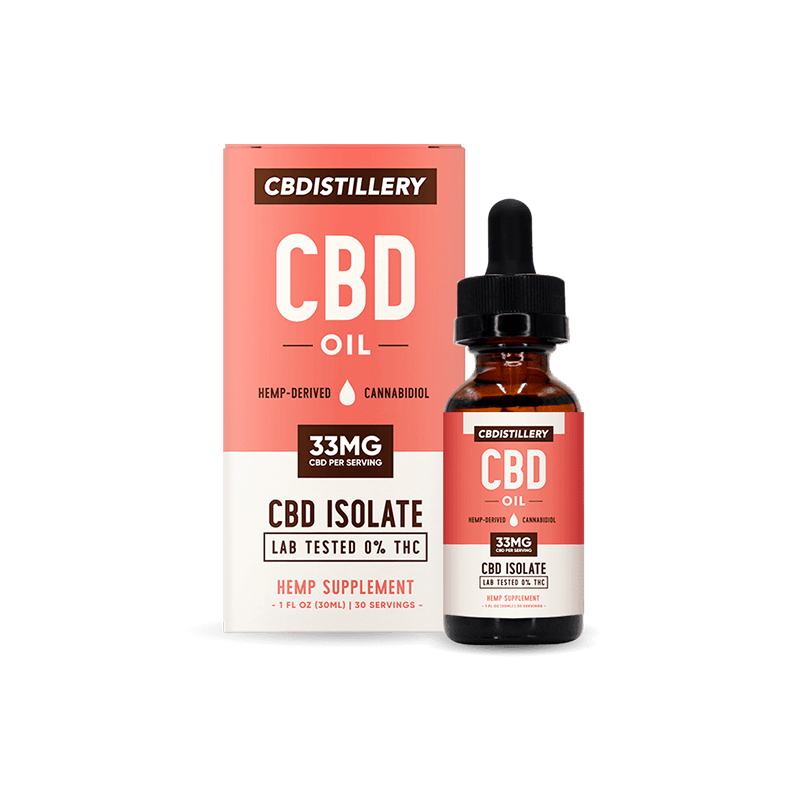 All the products are subjected to battery of tests by third-party labs to testify the potency, purity, and safety for consumption. The oil is THC-free and has two variants, natural and flavorless.
8. PureKana CBD Oil
What make PureKana CBD Oil a popular product are its high-quality effects and unique flavors. A top-tier product when it comes to relaxing effects, this oil can aid individuals suffering from insomnia, anxiety, depression, and chronic pain.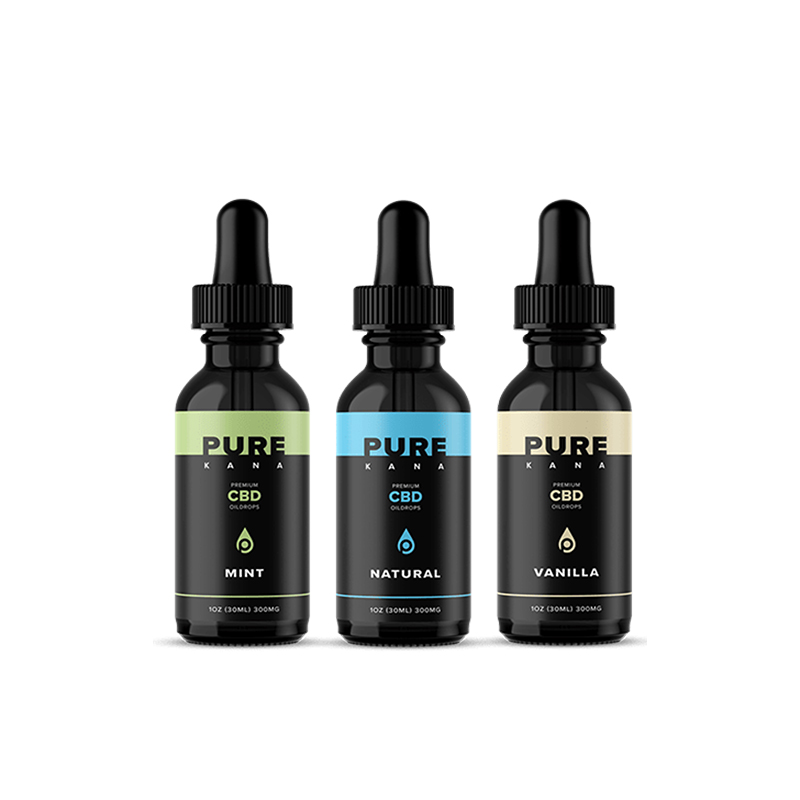 Derived from gluten-free, non-GMO hemp, this product is extremely potent. PureKana formulates a state-of-the-art extraction process that gets rid of THC content. Customer reviews of the CBD oil make the brand trusted when it comes to high-quality cannabidiol products.
9. Green Roads CBD Oil
The best-suited CBD oil for anxiety is Green Roads' Premium CBD Oil. Considering the brand's good reputation and positive effects of the product, many people can vouch for its fast, and excellent effects. Work and nighttime anxiety triggered by several factors can be eased by this powerful oil.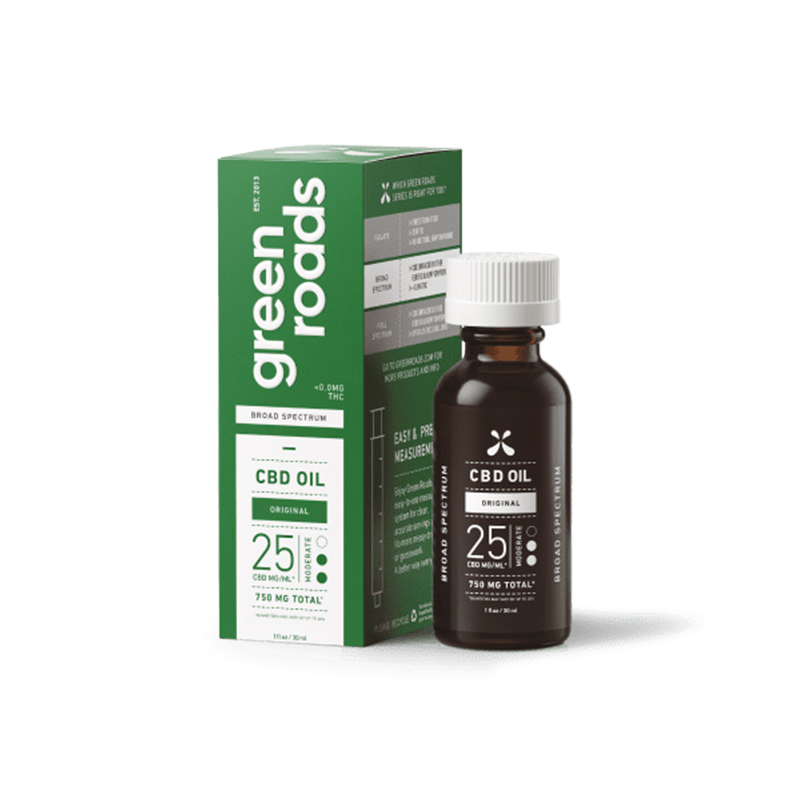 Just like other brands, Green Roads consult a third-party laboratory to look over its products' quality. The CBD oil is unflavored, making it a good choice for mixing in coffee and other beverages. The best part is the price, because Green Roads CBD Oil cost $44.99 per 10mg.
10. Hemp Bombs Oil
Hemp Bombs is a good place to shop premium CBD oils with a decent price tag. The brand offers non-GMO oil that provides improvements to a person's mood, sleep quality, and stress. Following health and industry standards in manufacturing cannabidiol oils, Hemp Bombs is certified organic and THC-free.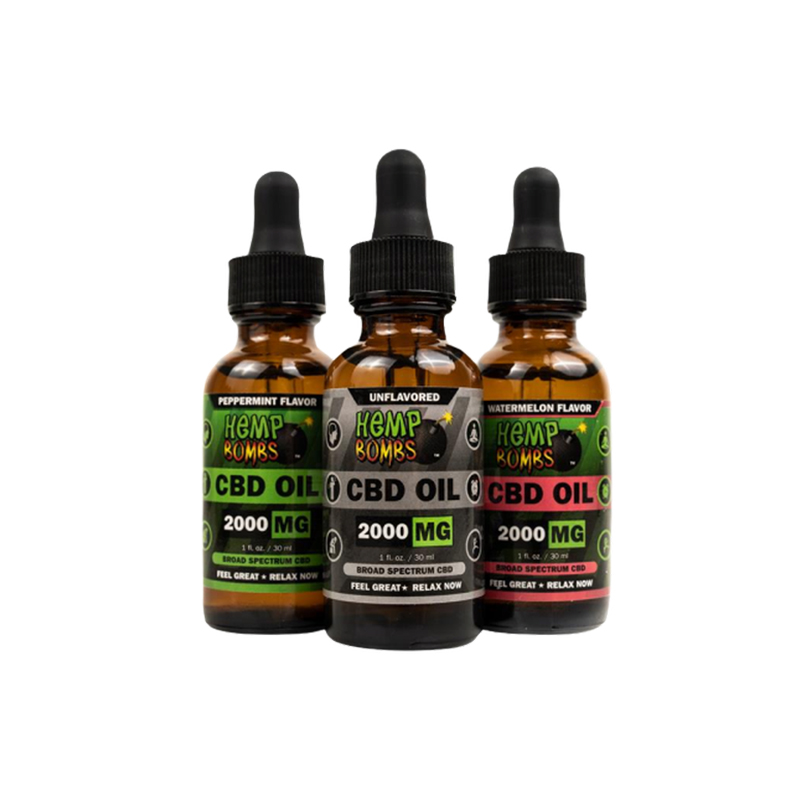 All the products are highly tested to guarantee effects, from hemp supply to manufacturing process. Doses available are 300mg, 600mg, 1,000mg, 2,000mg, and 4,000mg.
11. Nature's Script CBD Oil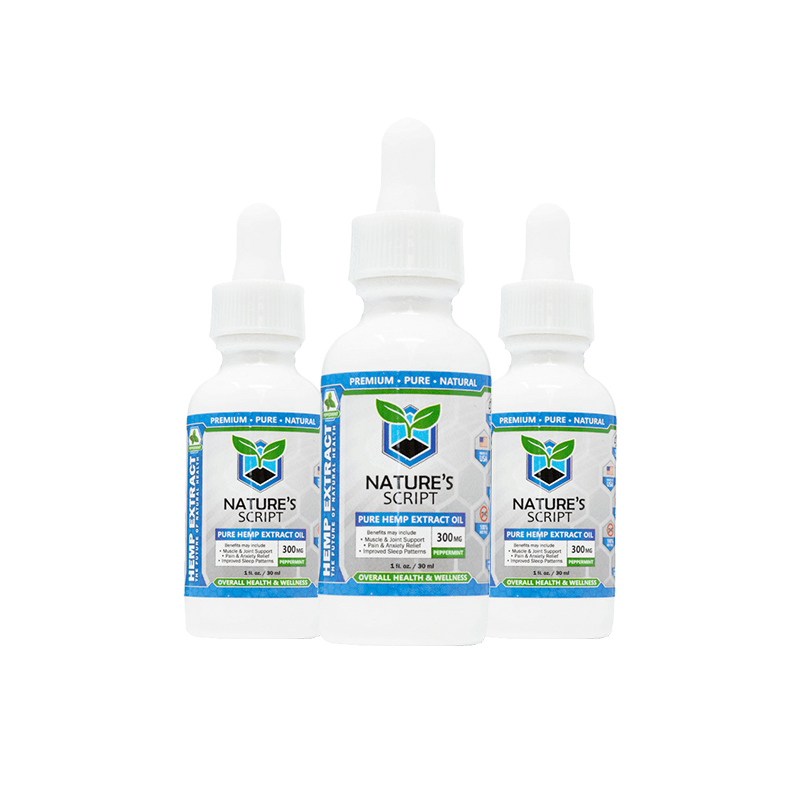 Nature Script seeks to bring premium cannabidiol oil in the purest form. The CBD oil is derived from hemp, that's why the THC content doesn't exceed 0.3 percent on a dry-weight. The brand reports 99 percent purity of unwanted residuals.
All the products are made in-house, sourced from regulated farms with sustainable practices. The CBD oil is isolated from all kinds of metal, pesticides, and contaminants through CO2 extraction. Result-wise, Nature's Script CBD Oil provides immediate ease from all sorts of pain and even lowers stress levels and anxiety symptoms.
12. Koi Naturals Oil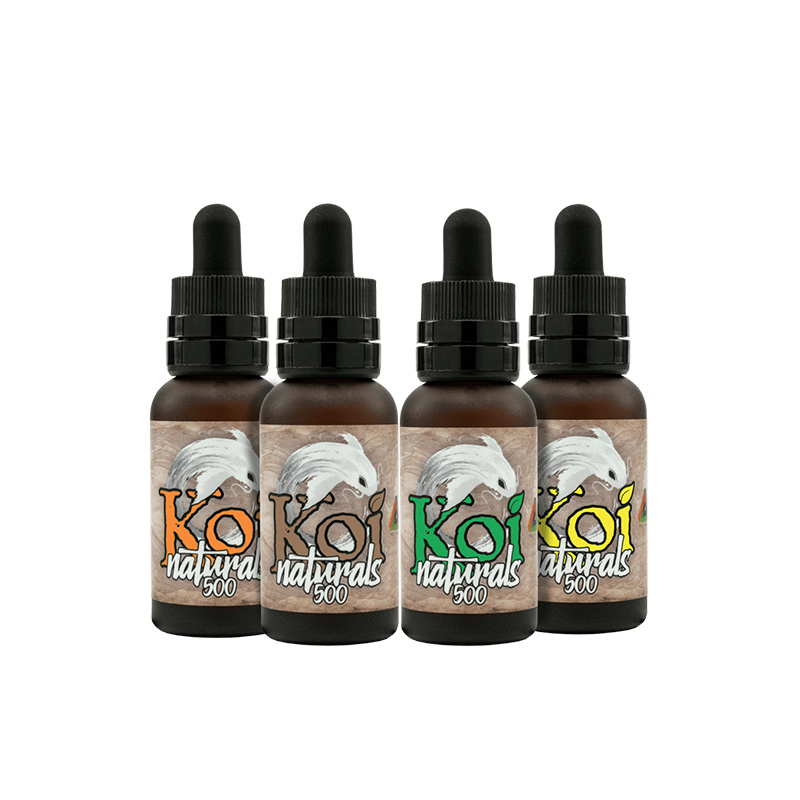 Experience a natural-tasting form of CBD with absolutely no contaminants and GMO. Koi Naturals CBD Oil has broad-spectrum tinctures with zero THC content. Based in California, the brand has been in the industry even before the Farm Bill was passed.
With market-tested products, Koi Naturals gained popularity especially with their oils. Coming in six variants, Lemon-Lime, Orange, Natural, Strawberry, Spearmint, and Peppermint. These oils come in three strengths: 250mg, 500mg, and 1,000mg.
13. CBDfx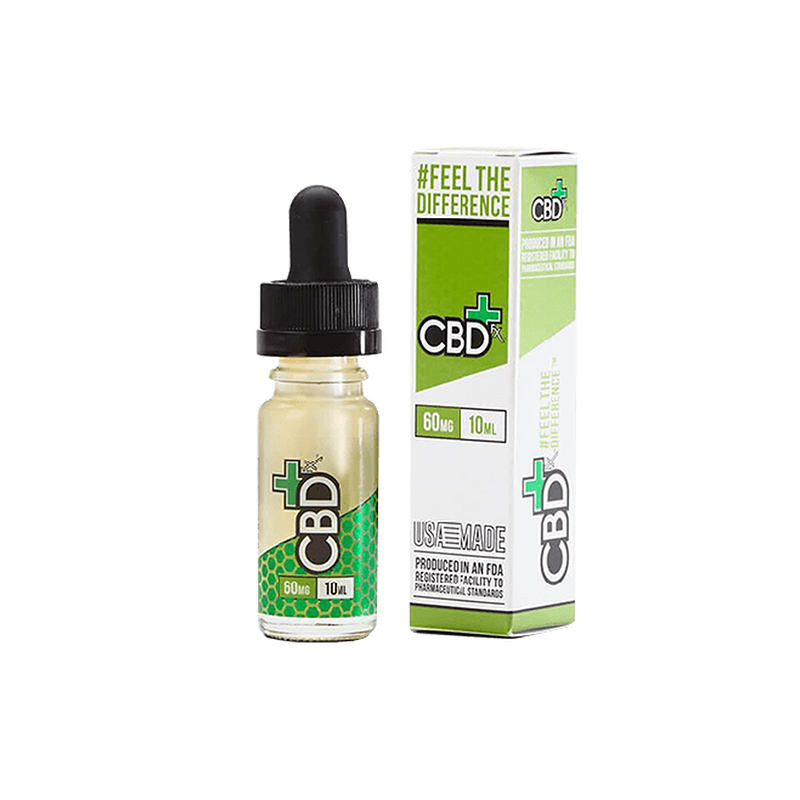 For vegan lifestyle enthusiasts, finding cannabidiol oil with organic, animal-free ingredients is serious business. Thanks to brands like CBDfx, consumers can get 100% vegan and organic CBD oil with zero THC content.
All CBDfx products are made from U.S.-grown hemp, which prides itself as the most digestive oil in the market. Providing relief for muscle and joint pain, and even lowers behavioral signs of anxiety, this CBD oil is a holy grail.
14. Charlotte's Web CBD Oil
Charlotte's Web takes pride in high-cannabidiol, low-tetrahydrocannabinol products proven to provide health benefits especially to individuals with anxiety and depression. The brand's plant-based oil has a unique formula consisting of phytocannabinoids, terpenes, flavonoids, and essential fatty acids.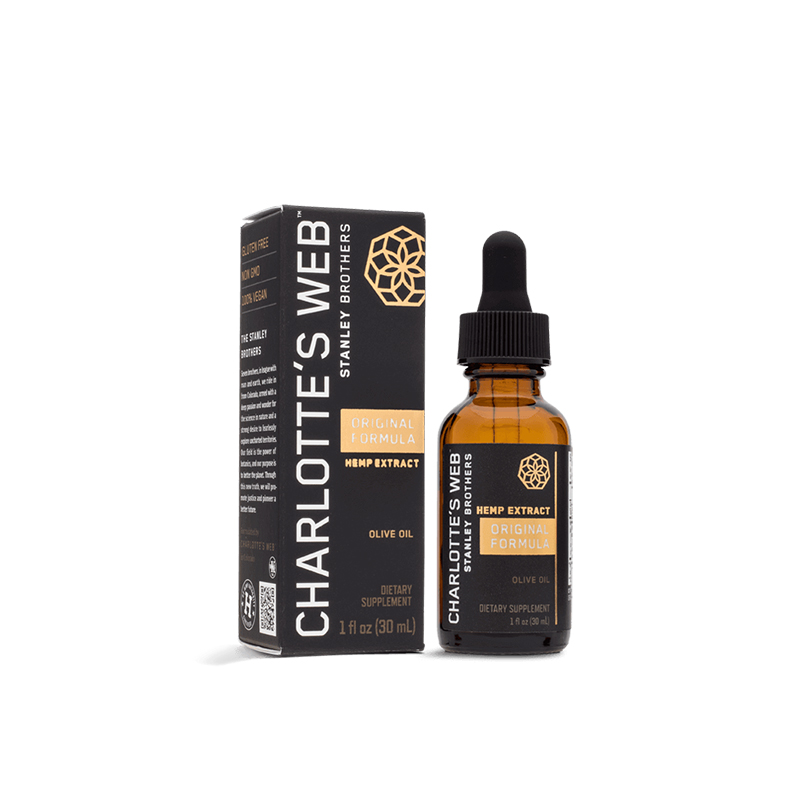 More than flavors, people are talking about this CBD oil because of the desirable results. Consumers can guarantee consistent dosing, with no artificial additives.
15. Populum CBD Oil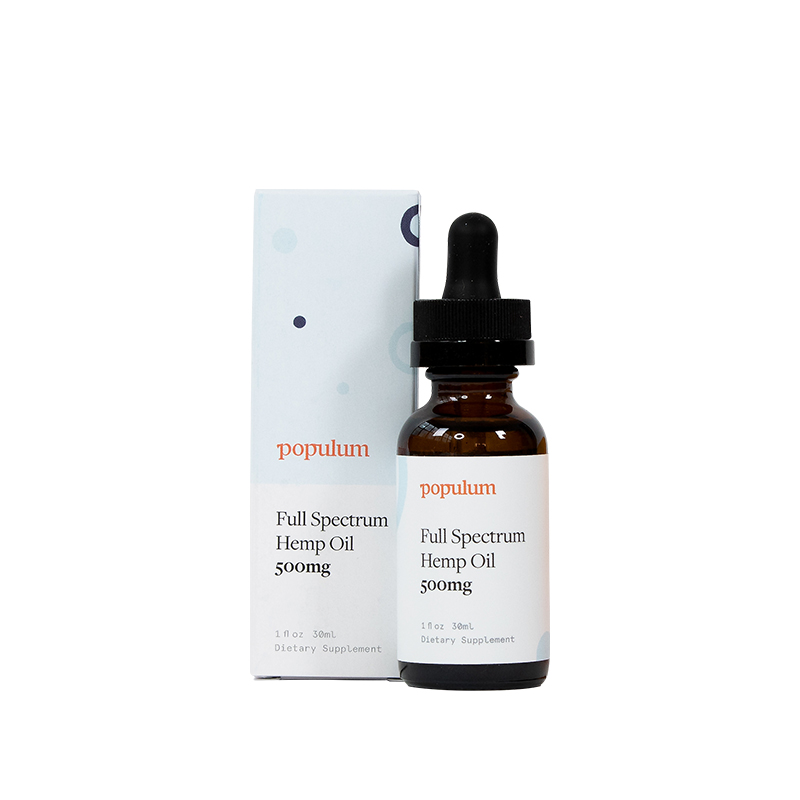 Another premium CBD oil that has excellent effects that kick immediately is Populum's CBD Oil. With hemp source from registered farms in Colorado, the brand supplies all CBD products that are worth every dollar.
This oil is great for sleep and anxiety, lowering stress levels and putting an individual in a relaxed state. It comes in three dosing, 250mg, 500mg, and 1,000mg. Everything that the brand carries are lab-tested and ethically grown.
16. Ananda Hemp Oil
The brand Ananda Hemp is pioneering in wellness products derived from full spectrum hemp oils. The product relaxes the mind and body, which benefits those who are suffering from chronic pain, mental disorders, and chronic stress.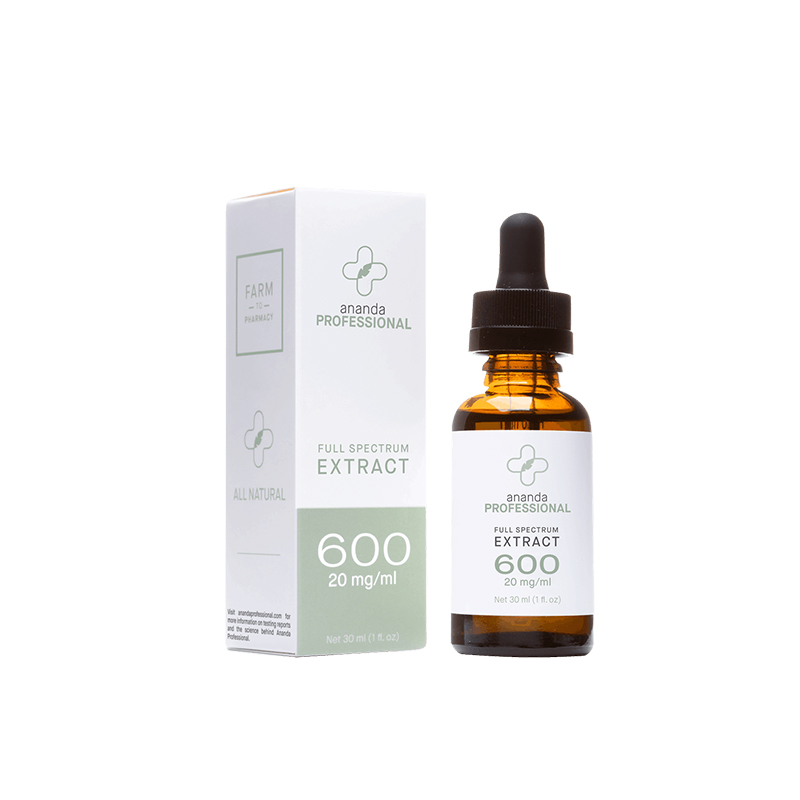 The CBD hemp oil is cold-pressed from the seed, before it undergoes safe processes to remove contaminants. The tincture contains 300mg of active cannabinoids, ensuring desirable effects after consumption or use. Ananda Hemp is among the first brands to come into the market back in 2014, hence, it has already built a name in the industry.
17. Lazarus Naturals
With a mission to craft safe and high-quality CBD products, Lazarus Naturals deliver both affordable and excellent cannabidiol oils. The high-potent oils come in three variants, and contain no traces of THC.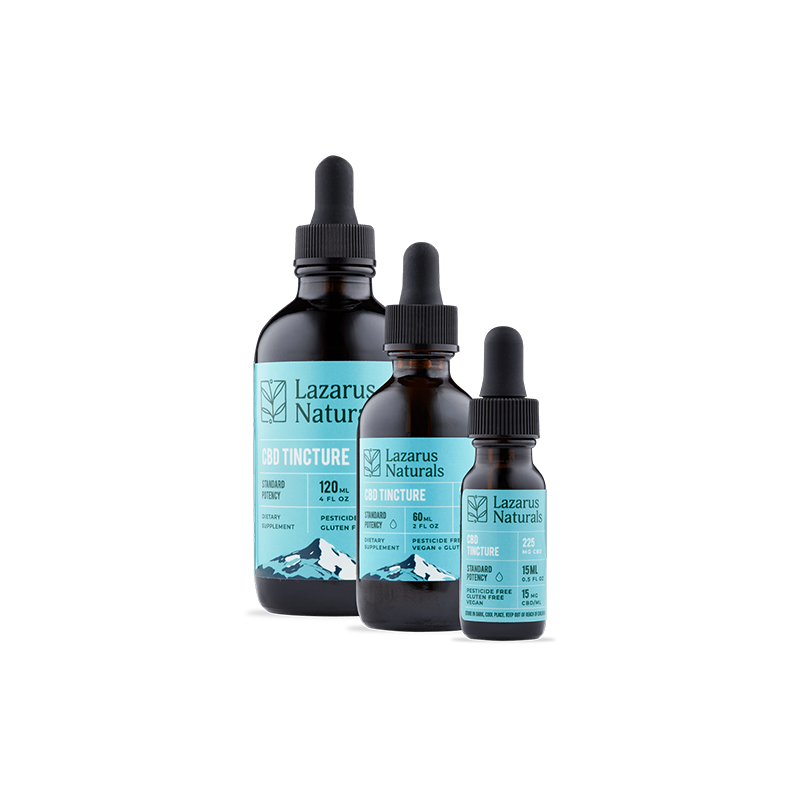 For those who are after relaxing effects, Lazarus Naturals' CBD oil definitely is worth the money. With delicately crafted flavors, consumers can surely enjoy the taste of the oil.
18. MedTerra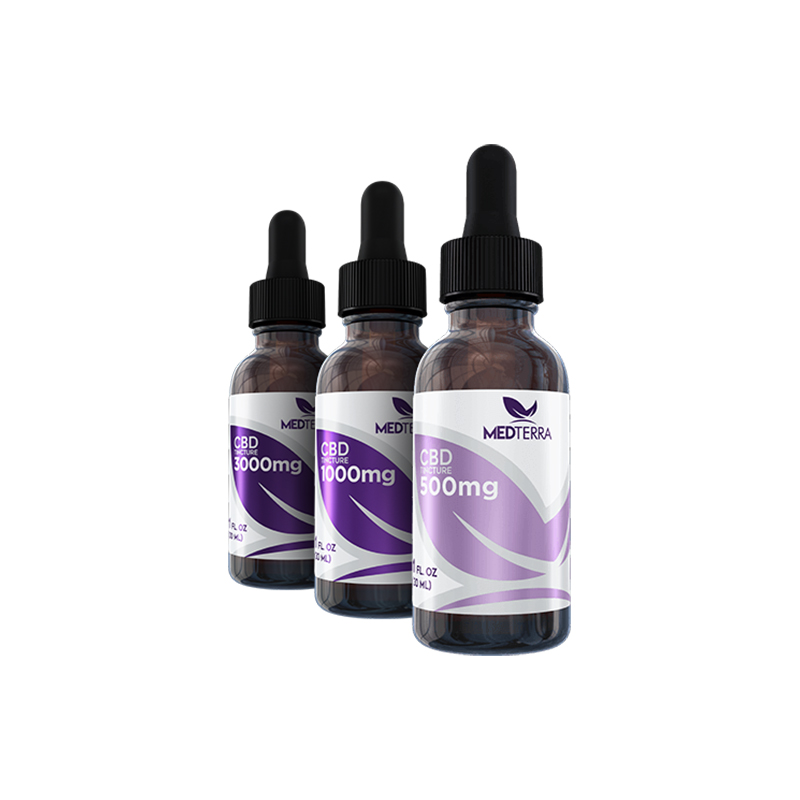 MedTerra is highly competitive in the market, with its very own CBD oils that have up to 2,000mg dosing. The company branded its oils as meditating and mind healing, as it provides a unique state of relaxation to users.
Made with 99% pure cannabidiol extract, the CBD oil tincture provides natural relief with no after effects caused by THC. MedTerra promotes zero THC content, which leaves no euphoria and doesn't cloud the mind.
19. Spruce CBD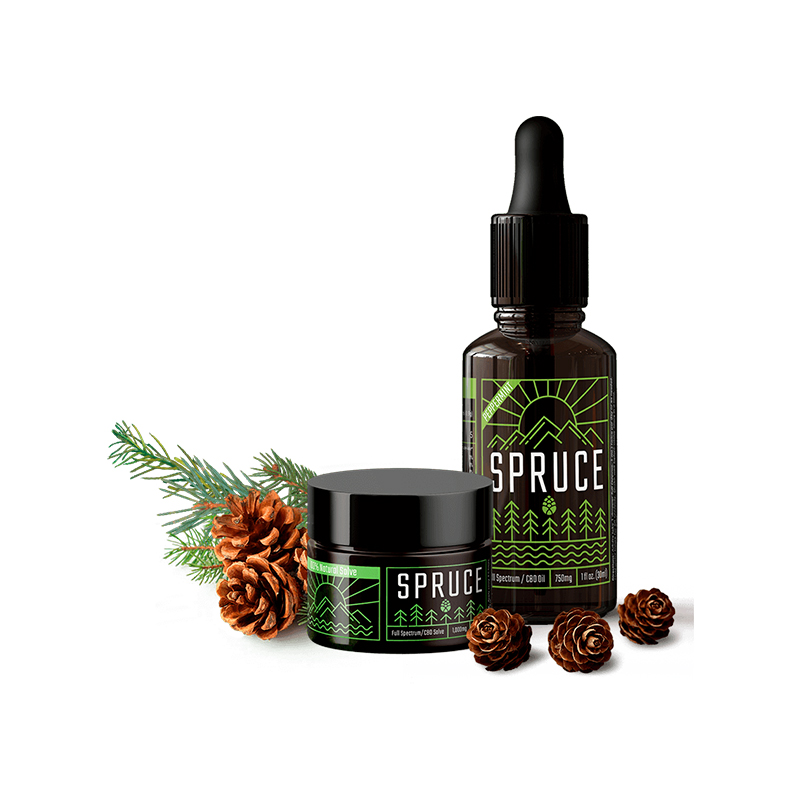 While there's no such thing as perfect CBD oil, the formulation of Spruce's CBD oil is both energy boosting and offers relaxing effects. Made with 100% natural and organic hemp, it offers consistent dosing for relief.
The CBD oils are lab-grade, and come with a graduated dropper to ensure accuracy in serving size. In addition to the gluten-free content, Spruce CBD oil is also vegan and with no artificial flavors.
20. Sensei CBD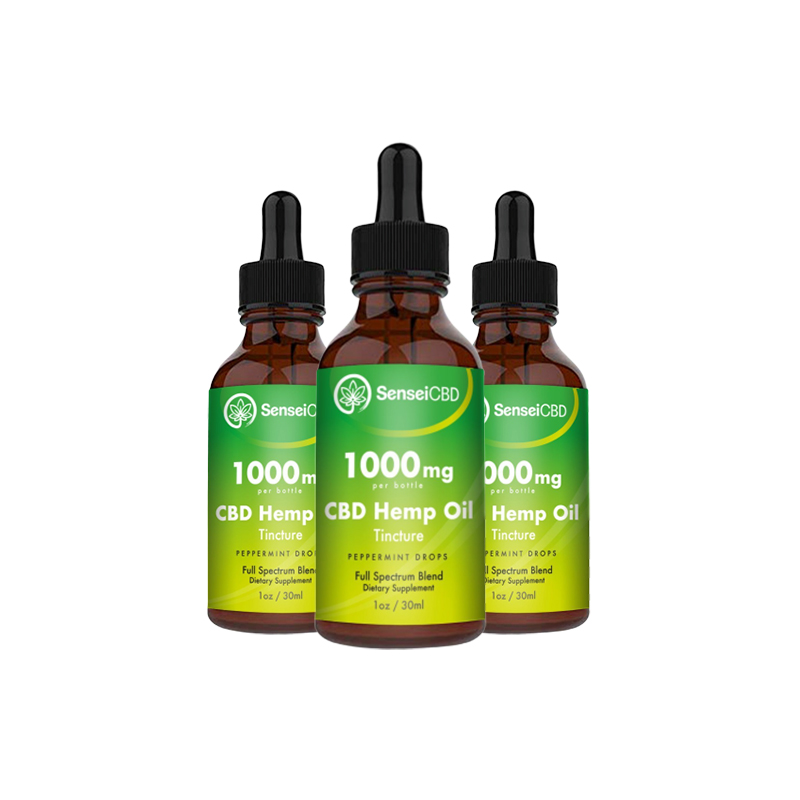 A rising brand in the saturated CBD market is Sensei CBD, offering curated selection of full spectrum oils for relief. The product is proven effective for easing muscle and joint pain, plus providing relaxation effects upon consumption.
Sensei CBD also offers strongest CBD oil with 5,000mg dosing to help individuals deal with symptoms linked to PTSD and fibromyalgia.
Conclusion
Cannabidiol oils and products provide a number of benefits, including relief for pain, lowering stress levels, and easing anxiety symptoms. Get your hands on these premium and top-tier CBD oils to get instant relief from increased heart rate, breathlessness, and chronic pain.