Four Notable Plants to Help Treat Your Ills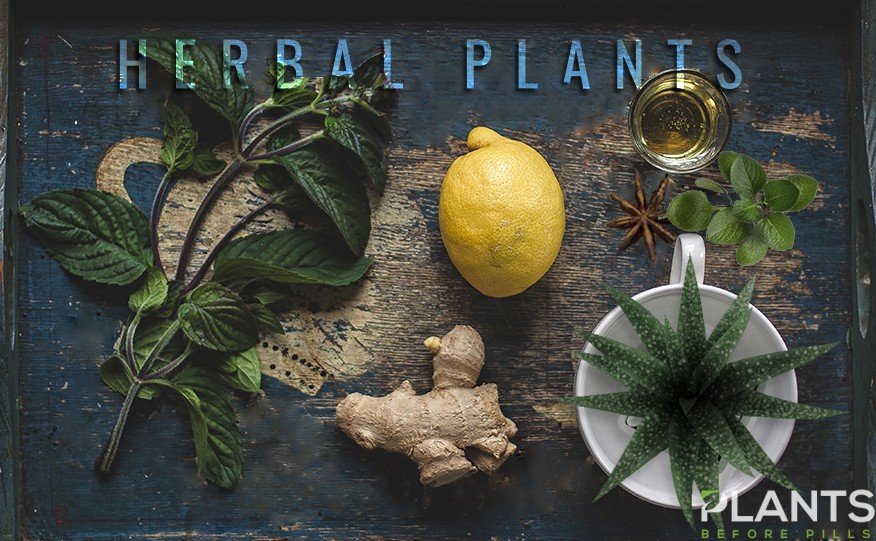 The cannabis plant has been gaining traction for its medicinal properties. CBD and even THC have their own health benefits that make the herb a valuable therapeutic aid. Since being legalized in parts of the country, medical and recreational cannabis herbal treatments are gaining in popularity.
Whilst cannabis is available to many, some people might be looking for other plant-based treatments for their health dilemma. We have compiled a list of remarkable plants that have significant therapeutic effects.
Herbal Plants to Try
Oregano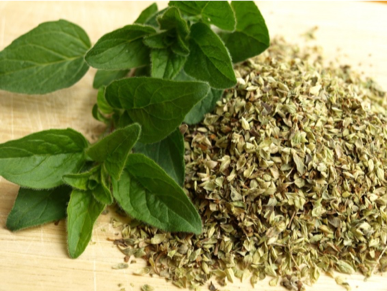 First on our list is a cousin of the mint plant. This herb is popular for various therapeutic applications. In fact, many people use essential oils extracted from its leaves to treat skin conditions. They also use it for patients with respiratory tract conditions such as coughs and bronchitis.
A study published in the scientific journal Molecules revealed that some oregano is an effective anti-inflammatory, anti-microbial, anti-viral and anti-fungal treatment.  Moreover, they discovered varieties such as the O. dictamnus as a great antiproliferative, so it hinders the growth of tumor cells.
Aloe Vera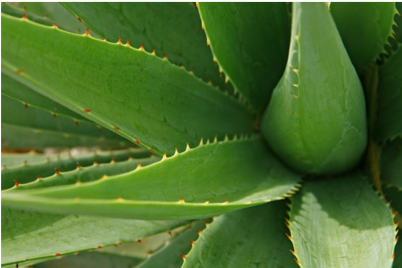 Next up is aloe vera, which is known for its versatility. They use it in many types of applications such as skin care, burn treatments and bowel movement issues. This plant is characterized by its long, juicy leaves, which is the source of the gooey and watery substance many topicals contain.
If you are a skincare enthusiast, the first thing that will come to mind is the skin moisturizing products containing aloe vera extract. With its watery sap full of vitamins, minerals, and amino acids, there is no wonder this is a staple ingredient in skin care products. Aside from its potential for moisturization, this plant has proven to have immediate itch and pain relief on the skin, making it an ideal component for soothing creams.
Ginger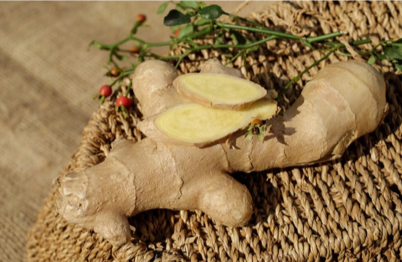 This plant is a popular and delicious culinary ingredient, but did you know that it also has a wide variety of health benefits? This plant is rich in compounds and metabolites allowing it to be effective in aiding your health. You can use it to treat gastrointestinal irritation by increasing saliva and bile secretion, therefore calming down your tract.
Infusing this plant in tea is one of the most known uses. Drinking ginger tea is a great way to relieve nausea and sickness, as well as to help treat colds and flu. This is because of its diaphoretic properties that cause sweating and warmth.
We can address other conditions with the help of ginger including pain, inflammation, and cardiovascular health.
Cinnamon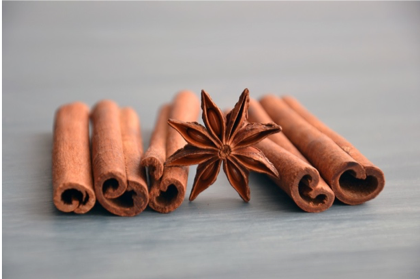 Another delicious ingredient on our list is cinnamon. Popular for being a tasty addition to coffee, baked goods, and even savory dishes, this spice is not only for cooking. You can also ingest this to lower your blood pressure and sugar, especially the cassia variety. In addition to a great way to care for your cardiovascular health, consuming cinnamon also aids in minimising brain degeneration illnesses, as well as fighting HIV and cancer. You can also eat cinnamon-infused food as a health aid making it a great ingredient to always have in your pantry.
When it comes to your health, it is always a good thing to have a lot of options. What better option to have than to be able to add natural products to your regimen? Aside from having cannabis as a choice, you can consider consuming more of these items and see for yourself how effective they can be.
Best Cannabis Recipes To Serve This Thanksgiving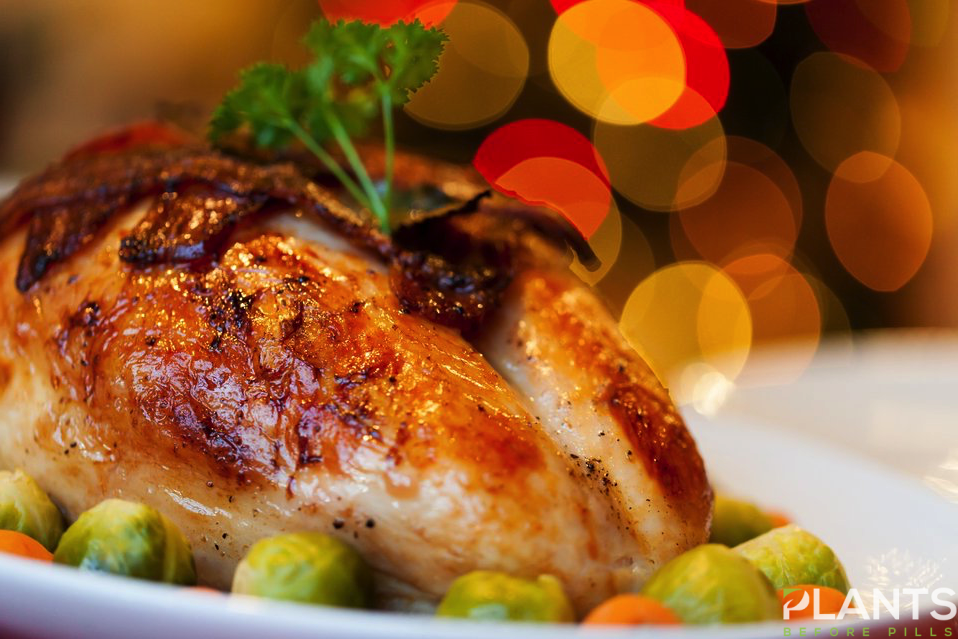 Make Thanksgiving extra special this year by serving the most delightful dishes infused with CBD oil. The added ingredient will enhance meals, making the food experience a bliss. Because cannabis heightens the sensory receptors, everything tastes better with a hint of umami.
If you worry about the side effects, note that with an adequate amount of cannabidiol oil, everything will turn out great. You can serve Turkey with CBD oil for added buttery taste minus the greasiness. Desserts can also have this exciting ingredient for sweet and flavorful cakes, cupcakes, or chocolates.
Key Cannabis Ingredients
Aside from the cannabis oil, you also need cannabutter for making desserts and adding texture and flavor to the turkey. Cannabutter can be homemade, and some dispensaries have this specialty butter. Its only difference with the normal butter is that added cannabis oil.
For homemade cannabutter recipe, you can mix 1 cup of butter with 1 cup of ground, decarboxylated cannabis, about 10 grams. Slow cook the mixture for two to three hours then cool off before using.
Tips For Cooking on Thanksgiving With CBD Oil
Dosing is a crucial factor when cooking with cannabidiol oil. Applying a few drops into the recipe is already enough. Overdosing can only happen if you will put more oil into the recipe. Remember, if you plan to put CBD to entrée, appetizers, and desserts, you need to balance out the dosing to avoid side effects like lightheadedness, dry mouth, and change in appetite.
The best thing to do is to take it easy on the oil, distribute it to other meals and you are good to go. Additionally, you need to find a good CBD product supplier to get the desired results.
Herb-Roasted Turkey Infused With Cannabis
The main entrée of the day is none other than Turkey. Make sure to buy a huge one to serve more batches during Thanksgiving.
Ingredients
1 whole turkey
1 tablespoon chopped rosemary, thyme, sage
1 tablespoon cannabutter
2 large onions cut into wedges
4 large carrots, halved crosswise
2 stalks celery, halved crosswise
1 pinch of Kosher salt and freshly ground pepper
Directions
1. Preheat oven and mix together cannabutter, chopped herbs, season with salt, and pepper in a small bowl.
2. Prepare and stuff the turkey. Fill in the neck cavity but avoid overstuffing. Tie two legs using cotton kitchen twine then bend wings underneath the bird. Position the turkey breast side down.
3. Rub cannabutter mixture into the skin and the rack before generously seasoning the turkey with salt and pepper. Roast for one hour then baste every 30 minutes.
4. Transfer turkey into the serving platter then let it cool for ten minutes.
5. Serve with gravy.
Cannabis Lobster Mac 'n Cheese
Instead of mashed potato, you can serve the turkey with mac 'n cheese on the side. This recipe is easy to make and you only need a fresh lobster to make it special.
Ingredients
1 pound elbow macaroni
1-quart milk
1 ½ pounds cooked lobster meat
1 tablespoon CBD oil
12 ounces grated cheese
1 cup fresh white bread crumbs
Kosher salt, pepper to taste
Directions
1. Preheat the oven to 375 degrees F.
2. Bring macaroni to boil then add half a teaspoon CBD oil. Drain well after five to eight minutes, until cooked.
3. Heat the milk then add remaining CBD oil, flour. Mix until it thickened.
4. Off the heat, add the cheddar cheese, pinch of salt, pepper then stir well.
5. Add the cooked macaroni and lobster. Stir evenly and place in gratin dishes.
6. Melt butter and cheese with bread crumbs then bake for 35 minutes.
7. Cool then serve.
CBD Chocolate Pistachio Bar
To cap off the lunch or dinner, serve a chocolate bar embedded with pistachio nuts. It is a quick bite and definitely delicious with a drizzle of salt.
Ingredients
1 cup hemp chocolates with coconut oil
½ cup butter
2 tablespoons coconut flour
2 tablespoons cocoa powder
4 tablespoons pistachio nuts, chopped
Directions
1. Mix CBD oil and butter in a low heat pan then set aside.
2. Whisk in coconut flour and cocoa powder. Freeze for 10 minutes.
3. Pour the mixture into a baking dish and top with pistachio bits. Place back into the freezer for about 20 minutes.
4. Break apart and serve with vanilla ice cream.
Celebrating Thanksgiving doesn't need to be bland and dull because you can always serve new recipes for everyone. This year, surprise family and friends with these tasty meals.
How You Should Talk to Your Family About Cannabis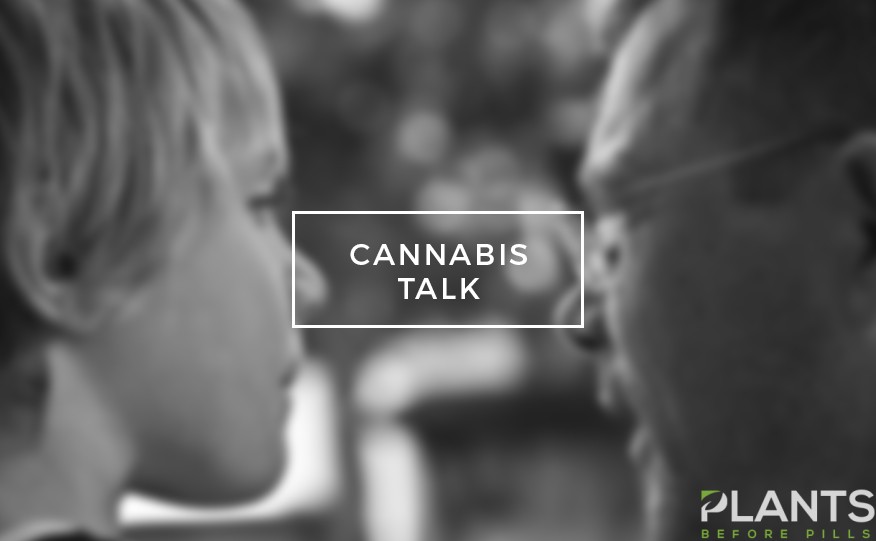 The holiday season is no doubt a time for gatherings and endless family reunions. Often, immediate family members and even nosy relatives can't help but pry into the most intimate aspects of your life. From investigating what's going on in your personal life to asking your opinion on politics and marijuana, there are numerous topics families can get into.
While it's easier to dismiss their queries on love and dating, your insights regarding cannabis and the legalization of this drug may be harder to avoid. After all, with state laws and legalizations coming up left and right, they may be hard-pressed to find out where you stand on this specific issue.
Most of your family members come from different generations and standpoints, so there is no surprise that they may hold different beliefs as well. However, as the booming marijuana and CBD oil industry take center stage, your family might be more curious about the second phase of legalization and what it means to use it in this age.
Rather than greeting their questions with raised eyebrows and sarcastic remarks, taking on a more educational stance might be of use, especially when you all get into a healthy discussion on the consumption of this plant. Parents or someone with authority in your family should have a guideline on discussing different aspects of cannabis. To know how you can best handle these questions, make sure to observe the following guidelines below.
Educate Them on Cannabis and CBD Oil Benefits
Contrary to popular belief, cannabis and its derivatives do more than just make you high. While smoking and ingesting its leaves and buds offers elevated feelings and feelings of euphoria due to its THC (tetrahydrocannabinol) content, it also provides more benefits than that.
For one, studies show that cancer patients who are prescribed and who use medical marijuana significantly manage their pain. Often, the use of this plant is also known to effectively control chronic pain. According to Harvard, marijuana is also used to treat nausea and weight loss.
CBD oil and CBD products also offer similar therapeutic effects, although these do not contain high levels of THC. Goods of this kind have proven effectivity in alleviating symptoms of anxiety, depression, insomnia, and even addressing conditions such as epilepsy.
Talk About Marijuana Laws and Regulations
Even at the height of cannabis legalization, discussing laws and state regulations are still challenging. While the drug is still not legal on a federal level, there are now a number of states which have recreationally legalized the use of this plant. In 30 states, those who have medical conditions and who are certified by a professional may be allowed to get a medical card that provides access to medical marijuana. In other states, CBD hemp oil is legally recognized as well.
In the neighboring country of Canada, the recreational use of cannabis has just been legalized last October 17, 2019. This means that visitors who wish to use the product may do. However, as with other state regulations, bringing the product out of the country is a federal offense.
Introduce a Variety of Cannabis Products
Baby boomers and other older generations have different perceptions of the product. While smoking marijuana was initially linked to "stoner" culture, more and more individuals are now keeping an open mind when it comes to cannabis.
To clue in your family members and relatives on what's happening in the industry today, ease them in by naming the variety of cannabis and CBD products available on the market today. From CBD edibles, beverages, hemp oil beauty products, to vaping paraphernalia, consumption of this controversial plant does not necessarily have to be limited to traditional use. By informing your respective families on these offerings, the more likely they'll be open to the idea of cannabis and its benefits existing in society today.
Above everything else, keep the discussion respectful and within the parameters of the law. By sticking to the facts and avoiding making exaggerated claims, you'll be able to educate your family and the people around you. Stick with these steps and people might just find budding interest in the topic sooner rather than later.
Iowa to Consider Changes to State's Medical Cannabis Program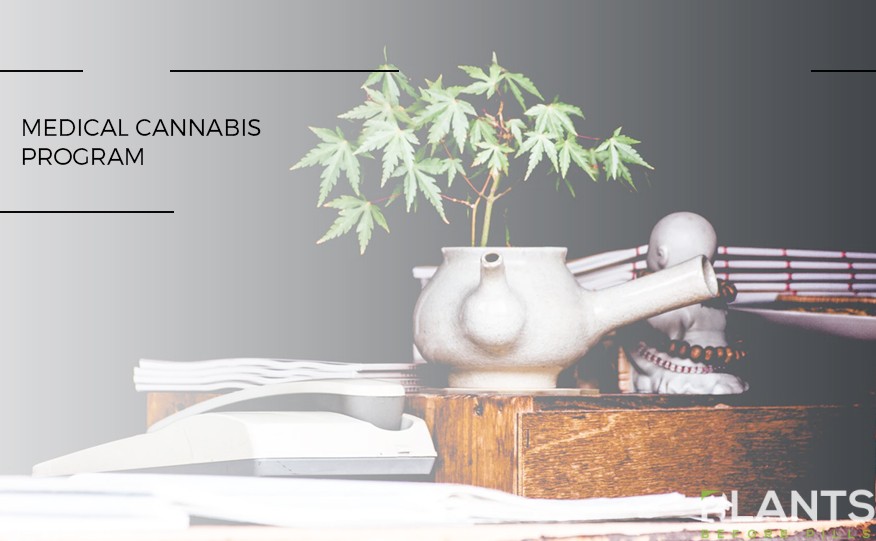 Iowa's Medical Cannabidiol Board, the office that regulates Iowa's medical marijuana program, is set to meet on Friday to consider changes to the state's medical-marijuana program. Among the petitions include adding qualifying conditions and replacing the 3% limit on THC with a purchase limit.
The board is said to vote on petitions that would allow people with post-traumatic stress disorder (PTSD), opioid use disorder, Alzheimer's disease, and intellectual disability with aggression and/or self-injury to qualify for the state's medical marijuana program.
Iowa's Medical Cannabis Program
If approved, this will add four conditions to the list of Iowa's current qualifying conditions for medical cannabis program, which originally include cancer, seizures, Crohn's disease, untreatable pain, multiple sclerosis, AIDS/HIV, Amyotrophic lateral sclerosis (ALS), Parkinson's disease, terminal illness (with less than one year probable life expectancy), Ulcerative colitis, Corticobasal Degeneration, severe, intractable autism with self-injurious or aggressive behaviour, and severe, intractable pediatric autism with self-injurious or aggressive behaviour.
The petitions to add PTSD, Alzheimer's disease, and opioid abuse disorder were submitted by MedPharm Iowa, the first manufacturer and dispensary of medical cannabis in Iowa.
MedPharm General Manager Lucas Nelson said the petition stands as a comprehensive proposal with "more than 60 sources" that demonstrate the effectiveness of medical marijuana for people with the condition.
"It's not going to work for every single patient, but in this compassionate care program, there's no reason it would not be one of the approved conditions," Nelson said.
Aside from the petition to add qualifying conditions, the board is also set to vote on a recommendation to remove the 3 percent THC cap on products on Friday and replace it with a purchase limit instead.
Under the current Iowa law, medical marijuana products must not contain more than 3 percent THC. If the new proposal is to be approved, products can now exceed the given 3% THC limit. However, in turn, people would only be allowed to purchase products that contain a total of up to 4.5 grams of THC in a 90-day period.
In May this year, a bill that would have increased the allowable THC dosage for therapeutic cannabis products has been vetoed by the Republican Gov. Kim Reynolds.
"This change was not recommended by the board," said Gov Reynolds in a statement in June. "And if approved, it would drastically expand Iowa's medical CBD program far beyond its original scope of CBD-based treatments and could open the door to significant unintended consequences to the health and safety of Iowans."
If the board approves the said petitions, they will be forwarded to the Iowa Medical Board for a vote.