The Weed to Win: An Athlete's Guide to CBD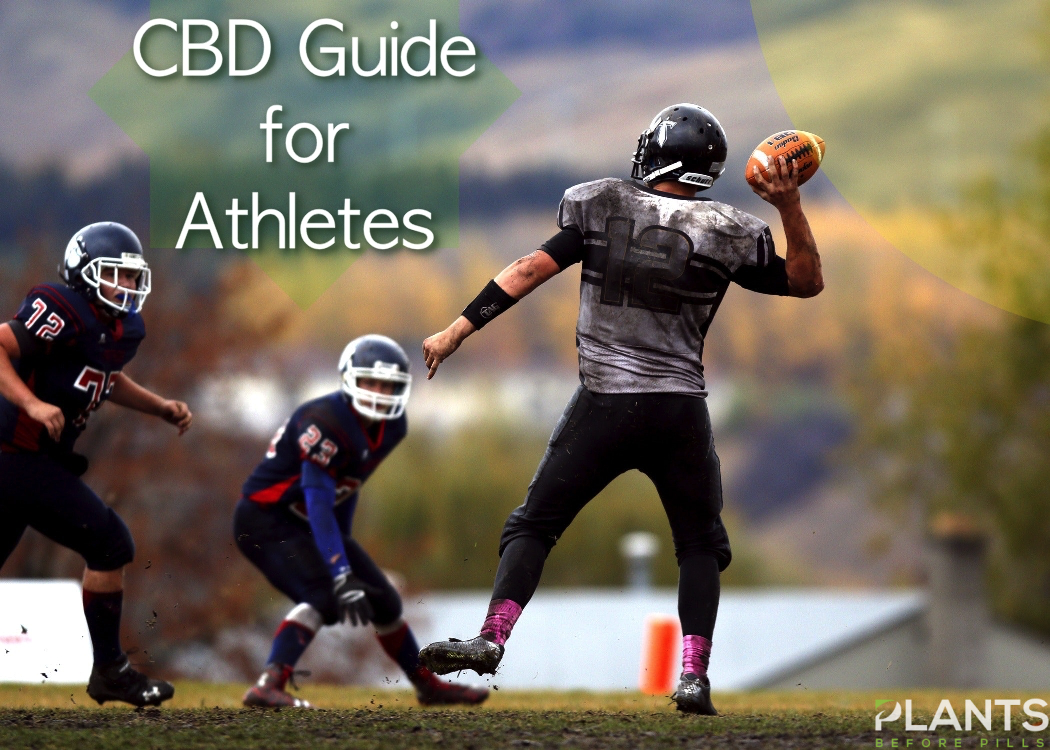 Cannabidiol has become so popular and widespread. From being virtually unknown, it is now used not only by patients with severe conditions and for recreation but also by healthy people like sports enthusiasts and athletes. But while many of them are starting to take CBD oil during training, performance, and recovery, other sports buffs are still questioning the cannabinoid's efficacy especially to people who are in top physical health.
Are CBD products, which get accolades for their medicinal properties, beneficial (and legal) for amateur and professional athletes? Read on to find out.
Medical marijuana has been legalized in 33 U.S. states for its capacity to treat a wide range of health issues from anxiety, Alzheimer's disease, Parkinson's disease, and many others. But its multiple benefits do not stop in the treatment of diseases. Cannabidiol can also boost the performance of professionals, including athletes.
To improve their chances of winning, athletes use a variety of supplements. Part of their regimen is taking stimulants, protein powders and other performance-enhancing substances to gain an advantage over their rivals. For these people, even a tiny edge over their competitors or previous records can lead to a win.
How CBD Help Athletes Bring Out Their A-Game
To win, athletes need to work out their muscles through regular, intense training and body conditioning. Here are some benefits CBD can provide for those who want to win the coveted medal.
It lowers the release of stress hormones
Pro athletes and other people who often engage in sports put a lot of strain on both their body and mind. The stress coming from intense training can result in physical trauma to the point of injuring themselves. These people find joy and satisfaction in testing the limits of their body. As such they are prone to severe pain from muscle strains, cramps, and other injuries.
During strenuous training, the body including the organs responsible for producing hormones must work harder, which can trigger an overproduction of cortisol, the stress hormone. Having an abundance of cortisol in the blood can lead to tissue damage and can impact your health and performance.
CBD has a unique ability to reduce the production of cortisol during extreme training. A study by the University of Sao Paulo in Brazil found that this cannabinoid can limit the production of stress hormone.
CBD has potent anti-inflammatory and pain-relieving properties.
Inflammation of muscles, especially during intense physical activities can result in pain. Apart from experiencing muscle aches, swelling in your body can have a severe impact on your performance. Cannabidiol has properties that can effectively relieve swelling.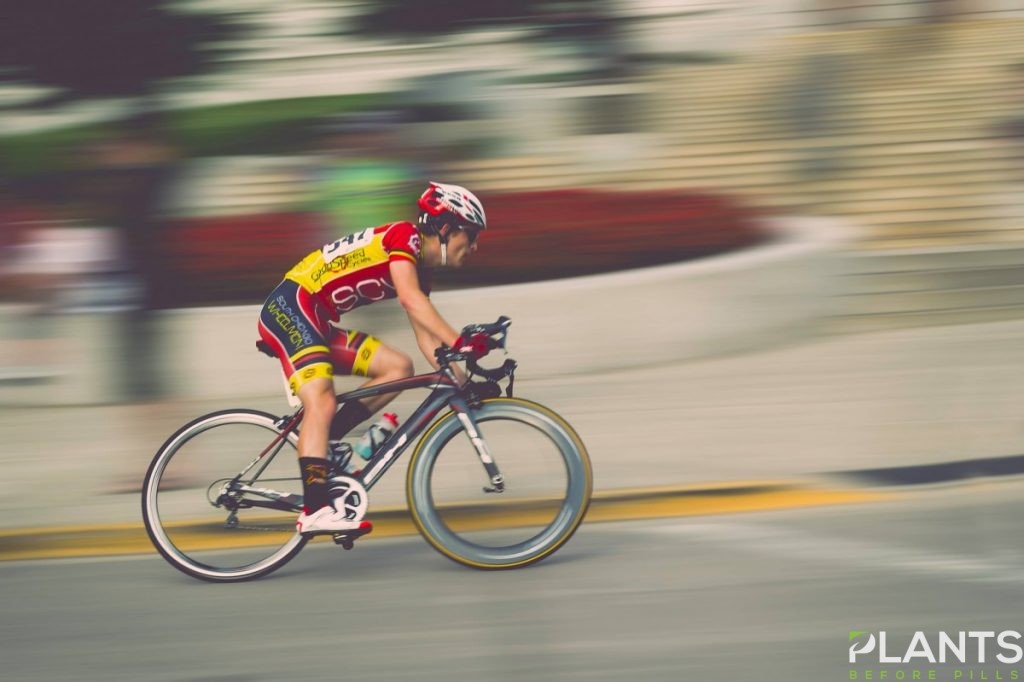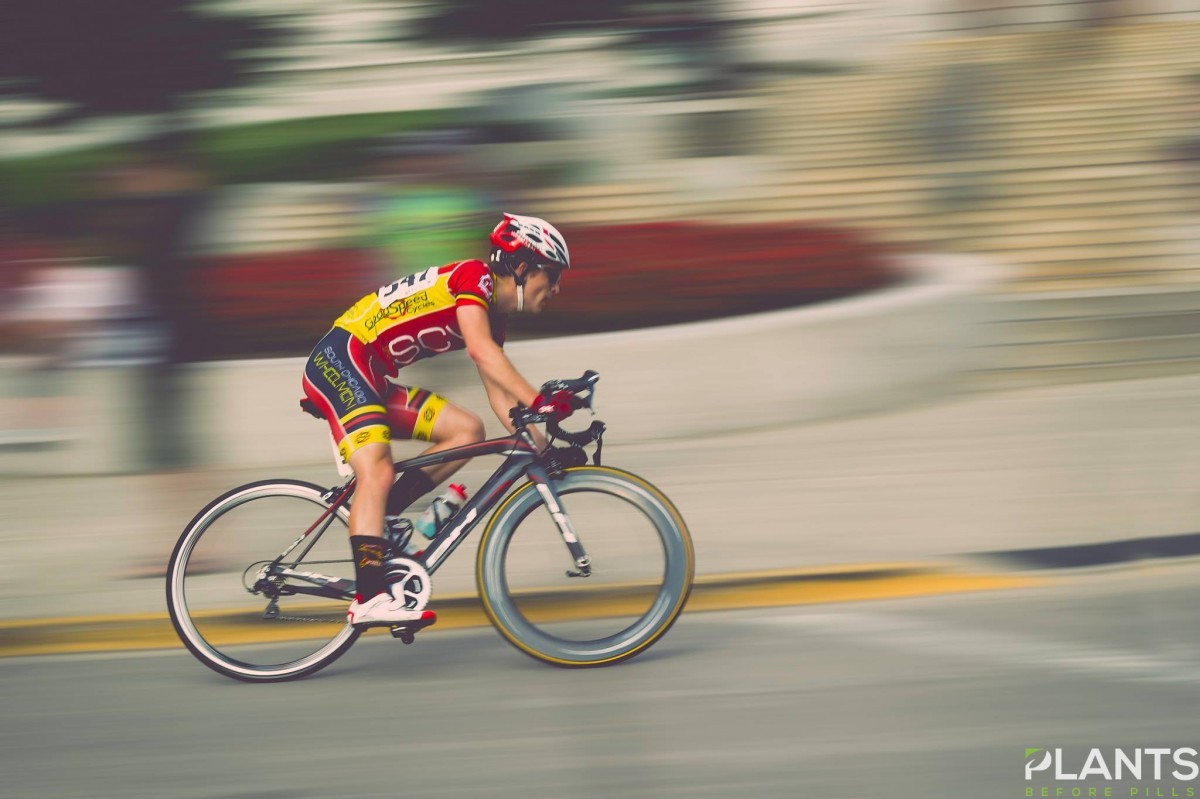 A study by the National Institutes of Health's Laboratory for Integrative Neuroscience found that CBD can suppress the body's inflammatory response. With its anti-inflammatory property, some CBD oil advocates even say this cannabinoid may replace many prescription medicines that curb inflammation, including pain relievers.
Athletes are accustomed to pain, especially after an extreme workout. If not given relief, the excruciating pain can limit their physical activity to the point that they can no longer move their muscles. Having potent painkillers in their medical kits can make them regain their performance level. The best part of taking CBD is it is safe with a minimal side effect.
Help resolve your gut problems
Athletes are prone to inflammation in the small and large intestines, which can cause extreme discomfort. In fact, this condition is among the leading reasons endurance athletes quit from racing.
While CBD will not solve these problems in the gut brought about by dehydration and overheating mainly to those engaged in endurance sports, it can help treat inflammation during or after physical training that can lead to gut problems. In these cases, CBD can be useful for lowering these symptoms.
Getting quality sleep every night is highly beneficial for athletes to get the most from their training. Sleep allows their body to repair itself after enduring long hours of exhausting workouts. This activity also keeps their brain sharp, especially during competitions where even a small error can lead to a devastating loss.
Many athletes who take CBD report the cannabinoid helps them to fall asleep with ease and improve their sleep quality. After an action-packed day, many athletes find a hard time getting sufficient restful slumber in the evening. This condition has a lot to do with the overproduction of stress hormones. Stress is one of the deterrents for having deep shuteye. CBD can relieve stress by interacting with the body's endocannabinoid system (ECS), which is responsible for regulating the activities inside the body, including sleep. Hence, a regular dose of CBD can help physically active people get restful slumber every night.
The soreness athletes experience after a competition or hard gym session is a product of damage and inflammation of muscles. This inflammatory response is a process that the body does to heal itself. However, for athletes, the symptoms of this natural bodily process can impact their training. To counter the inflammatory response, many of them resort to taking measures that will hasten recovery. They often use methods like putting on ice and compression that divert blood away from the swollen area.
With CBD, they can get relief faster as the substance can interact with the ECS. Once CBD communicates with the endocannabinoid receptors, it can signal the brain to reduce the inflammation.
Reduces Fear and Anxieties
Just like other people, athletes can suffer from periods of fear and anxiety, particularly during competition. Many of them fear of losing and getting injured.  Some of them even have social anxiety that can impair their performance when they are playing in sports arenas with large crowds. Failure to cope with these anxieties can lead to lackluster performance.
Many studies show CBD's ability to reduce anxiety in people suffering from extreme social anxiety. Different research papers found that CBD oil can lower the intensity of fear memories, which are a challenging symptom of PTSD. Another study, this time on CBD oil effects on people with performance-based anxiety, finds that the administration of the cannabinoid decreased the anxiety of people before and during delivering a public speech. These findings can help athletes overcome their deepest fears that can hinder them from giving a remarkable performance during a competition.
Athletes also have a problem maintaining weight just like most people do. In some sports like boxing wherein maintaining a specific weight is crucial, they do different methods to keep the desired weight that can sometimes adversely affect their performance. Many of them increase or decrease their food intake. While this method allows them to reach their intended weight, it can negatively affect their performance during the match.
Taking a regular dose of cannabidiol can help them keep the right weight without the endangering their health. In 2016, Korean researchers found that cannabidiol has three ways of effecting fat browning. Aside from finding out that the substance activates the proteins and genes responsible for increasing the breakdown of fat, they also discovered that it could multiply mitochondria's number and activity, which intensify the body's capability to burn calories.
Legality of CBD for Athletes
After reading the many benefits of CBD for athletes, the next question is whether they can use the substance legally. The answer is a resounding yes. Since the early part of 2018, the World Anti-Doping Agency (WADA) removed cannabidiol from its list of prohibited substances whether inside or outside of competition. Following WADA's lead, the US Anti-Doping Agency (USADA) also did the same.
However, athletes should take note that the WADA only removes CBD from the list. THC and other cannabinoids are still prohibited. However, with their new guideline, WADA has set a urinary threshold of 150 nanograms per milliliter. Hence, these professionals should only buy pure CBD oil from reputable stores and dispensaries to make sure that it is free from even trace amounts of other cannabinoids.
How to Use CBD?
Cannabidiol products come in many forms. CBD can be taken orally through capsules, tinctures or oil. Athletes can also inhale it through a vape pen. They can also drink CBD-infused beverage such as sports drinks, tonics, and recovery drinks. For muscle ache and pain, they can also apply topical creams and lotions that contain CBD on the affected part.
CBD is also available in two varieties – full spectrum or isolate. Full spectrum cannabidiol products are composed of CBD and other compounds coming from the original plant, which may include traces of THC. Products infused with CBD isolate only contain CBD. CBD isolate and CBD produced from hemp are better choices, as they contain only minute amounts of THC that can put the career of athletes at risk.
Athletes need to take supplements and other legal substances that will improve their chances of winning. Many research and anecdotal evidence say CBD oil can give them a winning edge. However, they need to check the type and quality of the brand they are using because it may contain traces of THC that can endanger their careers.
Can CBD Help with Tinnitus?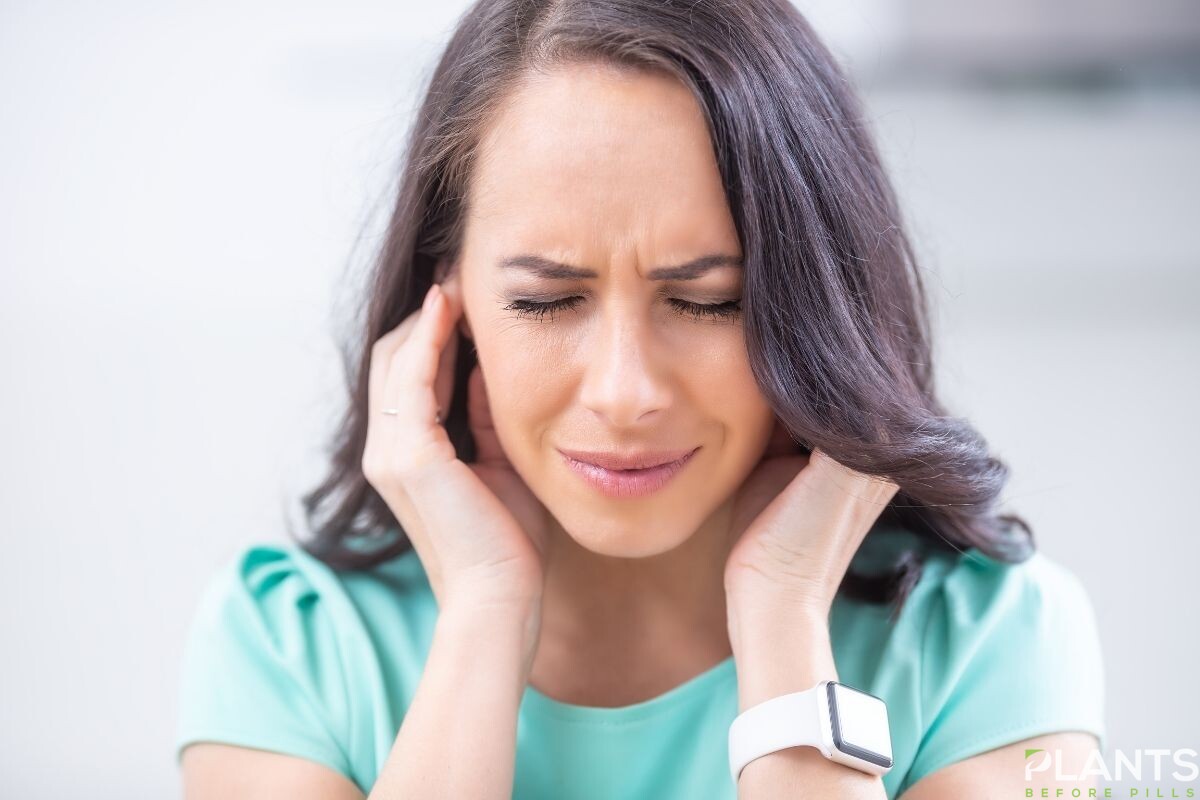 High-pitched tones and ringing in your ears might already be a normal phenomenon to you, but this condition called tinnitus is actually a type of condition that many other people deal with, especially as they grow older over time.
People have heard that cannabidiol has been great for people dealing with different types of health conditions, from chronic pain, anxiety, insomnia and many others. With its prominence in the field, it comes as no surprise that there are many people who believe that this can help deal with tinnitus as well.
This article will let you in on what CBD products can do to help with tinnitus or if it can even help at all. Read on to find out.
What is Tinnitus?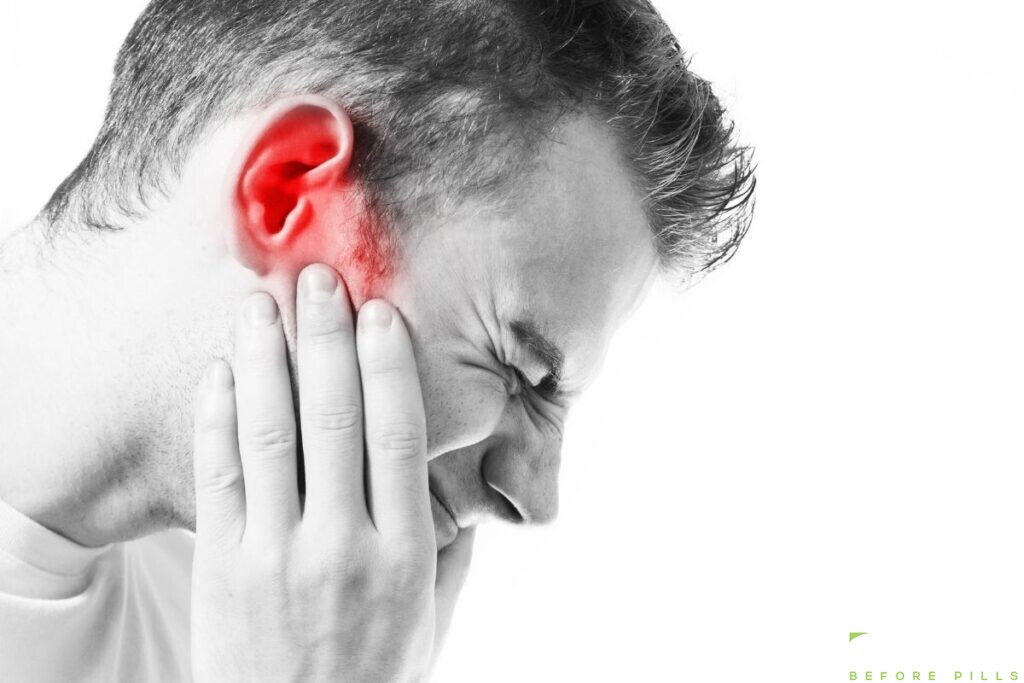 Tinnitus is commonly described as a term when you hear ringing in your ears. Apart from ringing, you can also encounter high-pitched sounds, a buzzing or hissing sound, whistling, and other similar sounds. This particular condition can actually disrupt or interfere with how you normally hear or perceive sounds.
Tinnitus is often referred to as a symptom primarily because it points to other underlying conditions. For example, this can be caused by an ear injury, hearing loss due to age, high or low blood pressure, wax buildup in the ear canal, and problems relating to the neck, jaw, or teeth, to name a few.
Those who suffer from this condition for prolonged periods of time tend to develop stress, anxiety, and even depression.
This condition is treated and managed with the help of hearing aids, sound generators, environmental enrichment devices such as CD and mp3 recordings, and relaxation techniques.
How CBD Can Ease This Condition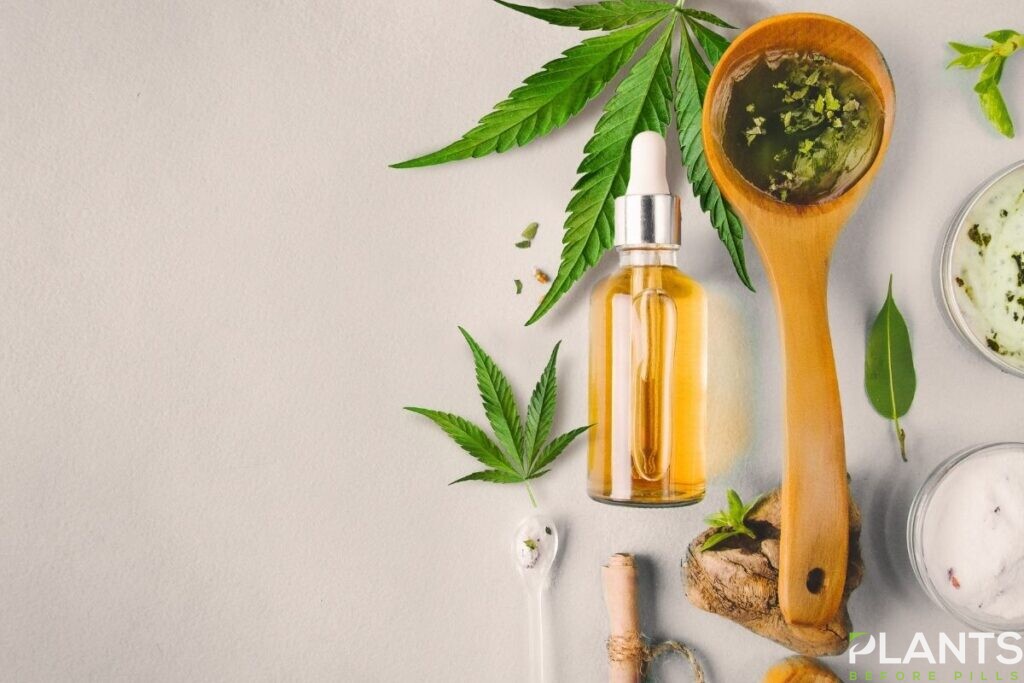 Individuals have their own endocannabinoid system (ECS). This is comprised of the naturally-occurring cannabinoids in the body, enzymes, as well as cannabinoid receptors. The main goal of the ECS is to provide balance and regulation to our different bodily functions.
The cannabinoid receptors in our body, namely CB1 and CB2 receptors respond to cannabinoids we take, such as that of CBD.
Help Calm Nerves
CBD oil and other cannabidiol products have the capacity to help calm the nerves and the body. With cannabinoids being found to be of great help in neural processing within the auditory system, using CBD products can slow down these neural impulses. In turn, tinnitus, and the ringing it brings in your ears, can be toned down.
Potential to Reduce Hearing Loss
A study conducted in 2020 shows a positive disposition towards the use of cannabidiol and treating hearing conditions such as tinnitus. Since CBD is known to have anti-inflammatory and soothing effects, this can reportedly aid with the condition and reduce the chances of hearing loss.
Address Side Effects That Come with Tinnitus
As mentioned, people dealing with tinnitus, especially those who have dealt with this condition for a long time now, tend to develop stress, depression, and anxiety. CBD products are effective in reducing these feelings by interacting with the serotonin receptors in the brain.
The Bottom Line
There is still quite a way to go in studying the effects of CBD on tinnitus. However, with the preliminary studies conducted, it shows that cannabidiol is promising with its ability to manage symptoms of this condition.
Best CBD for Sleep [VIDEO]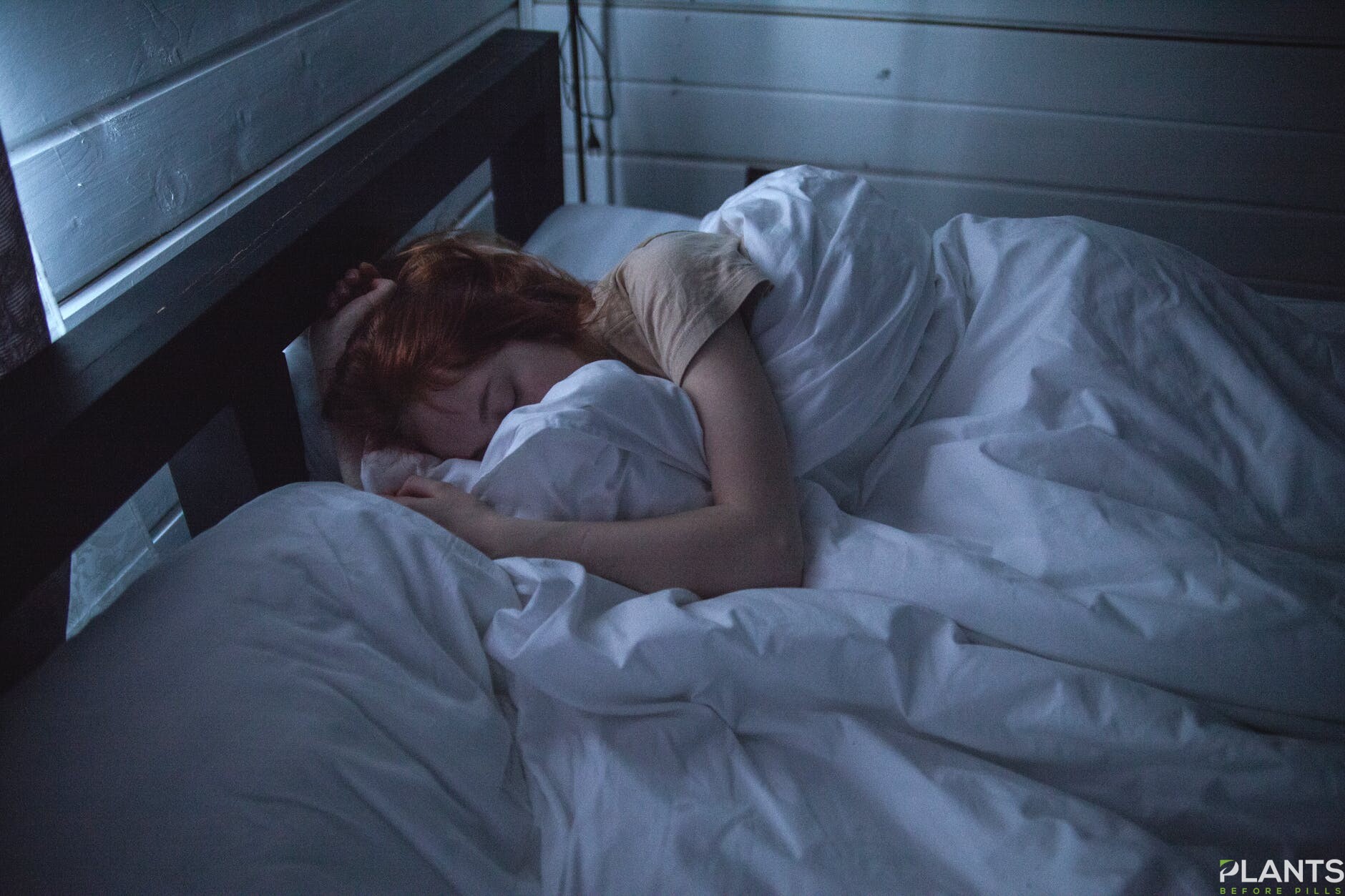 In recent years, CBD has become a buzzwordd for its ability to reduce anxiety and treat poor slumber. However, when it comes to addressing sleep problems, not all CBD is created equal. If you're dealing with insomnia or any kind of bedtime issues, then find out which type of CBD should you use.
How to Take Epidiolex and What Are Its Side Effects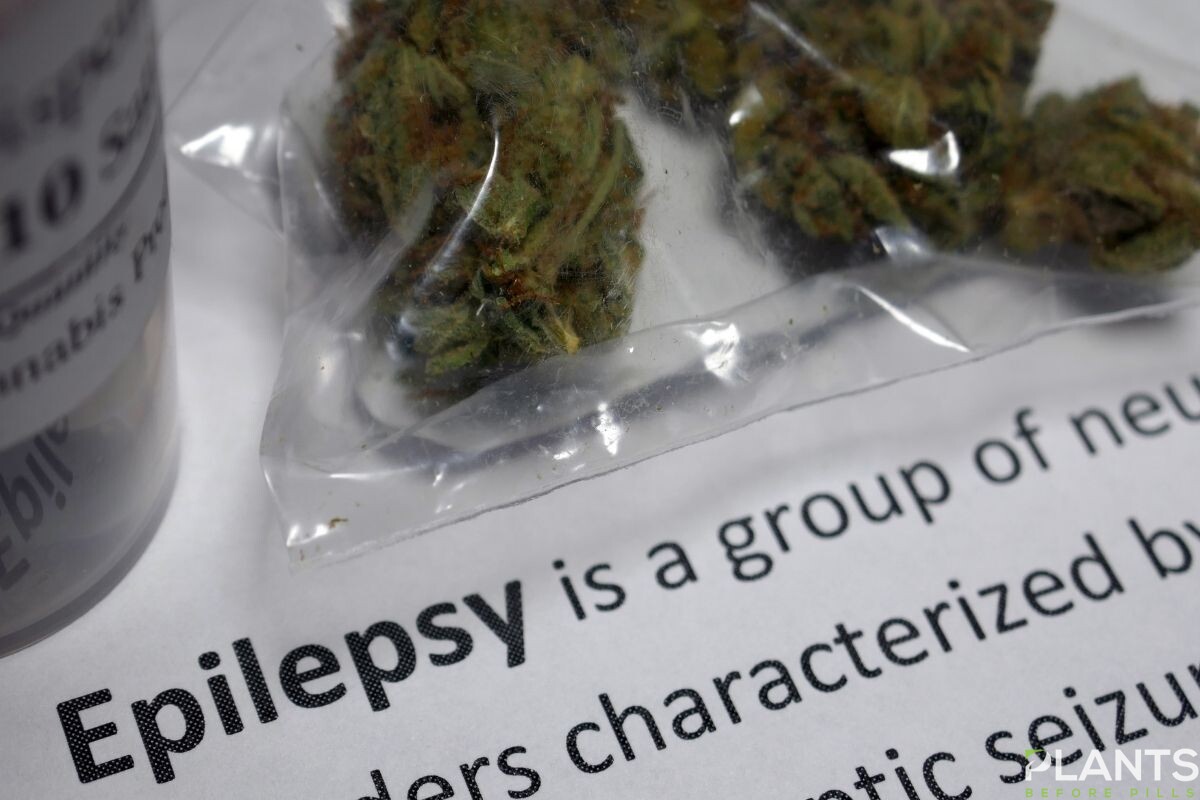 Epilepsy sufferers with Lennox-Gastaut syndrome and Dravet syndrome can now use Epidiolex oral solution, which was approved by the US Food and Drug Administration on June 25, 2018. To our knowledge, this is the first marijuana-derived medication to be authorized by the FDA. For the first time, an FDA-approved medicine has been approved for the treatment of Dravet syndrome patients. But aside from being the first-ever accepted CBD drug, do we really know what Epidiolex is? In this article, we will give you more information about this drug, the benefits, and side effects. Read on for more details.
Epidiolex and Its Effectiveness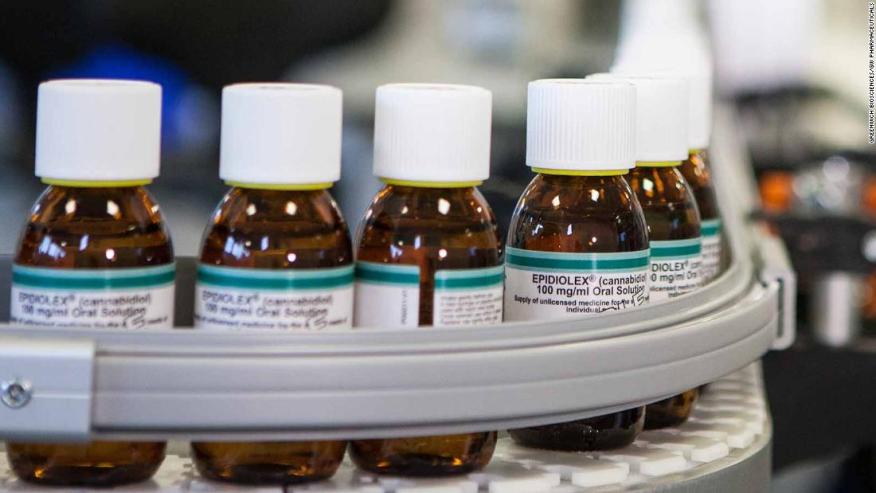 To treat seizures caused by Lennox-Gastaut, Dravet, or Tuberous Sclerosis Complex (TSC) in persons 1 year of age and older, Epidiolex is prescribed. For those using the medicine, Epidiolex was found to reduce the number of seizures they had during clinical trials. Cannabidiol is the active component in this medication. It's only available under the brand name. Isn't presently accessible as a generic medication.
How to Use Epidiolex
As instructed by your doctor, take Epidiolex medicine twice a day by mouth. With or without meals, this drug should be taken in the same manner for each and every dose. Choosing one method and sticking to it is essential. How much medicine you take is determined by your health status and any other drugs you may be taking. If you're taking any kind of medication, whether prescription or non-prescription, inform your doctor and pharmacist about it. Your doctor may instruct you to begin taking this medicine at a lower dosage and gradually raise your dosage in order to minimize the chance of adverse effects. Your doctor may also gradually lower your dosage if you are told to stop using this medicine. Observe your doctor's advice to the letter. Using a specific spoon or measuring equipment, carefully measure the dosage. Avoid using a household spoon since you may not receive the right dosage.
Side Effects
Sleepiness, exhaustion, difficulty falling asleep or staying asleep, a lack of energy and a decrease in appetite, weight loss, or diarrhea are all possibilities. It's important to notify your doctor or pharmacist if any of these side effects continue or worsen. Remember that your doctor ordered this medicine because he or she believes that the benefits outweigh the risks. The majority of people who use this medicine do not have any substantial adverse effects. Signs of liver damage should be reported to your doctor as soon as possible. Anti-seizure medicines may cause depression, suicidal thoughts, or other mental/mood issues in a tiny percentage of people. The risk of a severe allergic response to this medication is quite low. However, if you detect any signs of a severe allergic response, such as a rash, itching, swelling, severe dizziness, or difficulty breathing, you should seek immediate medical attention.
How Much Is Epidiolex?
The price of Epidiolex might vary, just like the price of any other drug. Epidiolex may only be available at a specialized pharmacy. Specialty drugs are permitted to be sold at this pharmacy. Patients may need assistance from a healthcare professional in order to properly and efficiently utilize these medications. Your insurance provider may demand that you obtain prior authorization before covering Epidiolex. As a result, before your insurance company will pay a prescription medication, your doctor and insurance company must talk about it. Whether or not a medicine is covered by insurance depends on the outcome of the prior authorization request. Your insurance provider can help you determine whether or not you need prior permission for Epidiolex.
Conclusion
Though Epidiolex is an
FDA-approved drug
, there are no guaranteed similar good effects on every person. So if you ever encountered side effects that are listed above or anything that makes you feel uncomfortable after taking Epidiolex, it is recommended to consult your doctor immediately.