Exciting Cannabis-Filled Easter Basket Ideas!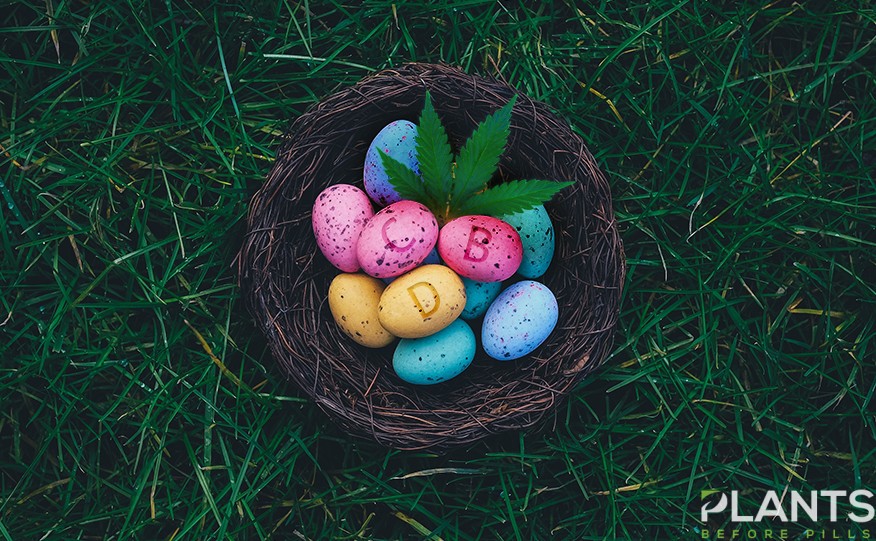 4/20 is not the only holiday you should be anticipating come April. With Lent already in full bloom, the month of April also comes with other holidays that honor the life, death, and resurrection of Christ. In observance of this religious celebration, some of your friends might have abstained from taking cannabis and CBD oil as a way to show their reverence and respect for this special time.
If you have friends and family who have temporarily given up this plant for the meantime, finding creative ways to put this back into their lives is only the right thing to do. One of the most thoughtful and ingenious ways you can ignite the spark for this herb is by giving a cannabis-filled gift Easter basket for your friends. Interested in creating a one-of-a-kind basket that caters to everyone's needs? Find out how through the help of this article.
Weeding Your Way Through Easter
Children have always taken delight in being offered treats, candies, and everything sweet come Easter. As a matter of fact, during this holiday, kids have the privilege of finding Easter eggs and looking for the Easter bunny who is also bearing goodies for them. Most of the time, adults tend to take the back seat and leave the fun to the children.
If you find that your friends have long been deprived of having fun and games, why not give them a piece of what they love on this joyous occasion to remind them of what childhood really is about? Giving them treats which they can enjoy is also a great idea. Apart from providing them with a stash they can use anytime they wish, your friends will certainly appreciate the fact that you have gone through lengths in order to give them the time of their lives.
Take a look at some ideas you might want to incorporate for your weed baskets.
Pure Cannabidiol Goodness for Everyone
For the Beauty Lover
These days, more and more individuals are getting into the groove of skincare. With the Korean glass skin trend and the natural no-makeup look staying on top of everyone's wish lists, giving your BFFs their favorite skincare items will certainly amp up their pampering game.
Opt for CBD oil products that have benefits for face. Known for its anti-inflammatory properties and anti-fungal nature, cannabidiol oil can help fight acne and other impurities. More than this, this miracle worker can readily inject hydration into the skin, allowing it to glow and delay signs of aging with continued use.
One of the best CBD facial serums available on the market is the KHUS KHUS Sen Facial Serum. Formulated with CO2-extracted hemp oil and other organic ingredients, this serum can help keep inflammation at bay. Skin conditions that easily flare up, such as acne, psoriasis, and eczema can easily absorb this facial oil. If the price is too steep for your liking, the Jeffrey Hames Botanicals The Glow Serum can be your new best friend. All skin types can use its lightweight formula, even in hot weather.
Aside from facial oils, you can also add a facial mask to help your friends relax after a stressful week. Origins Hello, Calm Relaxing & Hydrating Face mask is formulated with CBD hemp oil made from cold-pressed hemp seeds. This will definitely address signs of dryness and redness. Complete your small yet well-curated gift basket with a bath bomb that will make evening showers and bathtub time a bit more fun. Bella Bomba da Bagno is perfect for weekly self-care routines, especially with its relaxing eucalyptus scent.
For the Cosmetics Enthusiast
Some individuals are just naturally blessed with glowing, blemish-free skin. With this in mind, some of your friends might be better off having some makeup to help elevate their looks and features. Not only can they use this to beautify themselves on special occasions, but your loved ones can also use this for their everyday life.
Whether they are going to the office or having a dinner date, these cosmetic products can help them prepare in style. As an added bonus, cannabis-infused makeup products can help destress users and even clear up the skin. Think of these cosmetics as a 2-in-1 product: skincare and makeup in one.
For loved ones who just adore enhancing their natural-given features, including the Milk Makeup Kush High Volume Mascara is one of the best ways to highlight eyes and lashes. Made with pure cannabidiol oil, this mascara can help thicken lashes with continuous use. Meanwhile, a small pot of Vertly's CBD infused lip balm will have your recipient glowing for days.
Finish off their beauty routine with a fresh scent that will have anyone envious and curious. Fresh's Cannabis Santal perfume has a blend of vanilla musk, magnolia, chocolate, and many more, making for a sensual yet refreshing scent that will stay all day long.
For the Sports Fanatic
If sports fans will be coming to your get together, giving them a small token of appreciation is a good way to show your support for their hobbies. While sports enthusiasts may not actually say it out loud, their bodies tend to get sore after an intense gym session or rough game with their buddies.
Men are particularly iffy about using too many products on their bodies, often preferring a quick rinse and go routine. However, a small yet potent dosage of CBD hemp oil allows them to get the relief they need. One of the best way to take CBD oil for pain is through topical or ointment forms.
Giving your best bud CBD Daily's Soothing Serum can provide them immediate relief. With this, your loved one can rub the pain away and instantly soothe sore muscles. Even your female sports-loving friends will love this item, particularly when they have their shark week or their red days. Since sweating it out at the court or at the gym can leave your buds smelling a little funky, adding Herb Essentls Perfume Oil to their gift basket will certainly be a godsend. Infused with cannabis buds, this handy and portable oil perfume fits even the smallest of pockets.
For the Foodie
Who can ever forget the foodie in every group, right? Most of the time, you and your loved ones might constantly be asking this food enthusiast about their insider scoop on the newest restaurants and hole in the walls in town. If this is the case, giving them cannabis edibles might just help widen their perspectives and food preferences.
Perfectly fitting for Easter festivities, giving your friend with CBD-infused jelly beans might bring them back to their childhood. Rightly so since the Jelly Belly creator, David Klein has now launched an offshoot of his company called Spectrum Confections. Under this, you can choose from 38 different CBD oil-infused flavors. Take your pick from the strawberry cheesecake, toasted marshmallow, pina colada, mango, and many more. Chocolate treats such as the Satori CBD-Rich Salted Caramel Almonds and the Care by Design Cannabis-Infused Dark Chocolate can help satisfy their sweet tooth.
Other CBD edibles that can make your foodie friends happy is giving them food items that they can use in their everyday life, as well as other special occasions. Cannabutter, VCC CBD Me So Honey Straws, and Kikoko Sympa-Tea are only some products they will certainly appreciate. They can use this for their coffee, sweetening up their tea, or even for cooking unique dishes for their loved one. Who knows, you might be invited for dinner sometime soon!
Improved Easter Celebration
If you are keen on having everyone for an Easter get together, make your celebration more fun and exciting by throwing a themed party as well. Play with the symbols of the occasion. Since this holiday only happens once a year, why not get creative with your gathering?
A great way to get everyone in on the fun is by making them wear crazy and unique hats and sombreros ala The Mad Hatter. If you want, you can even make everyone dress up and join you for an Alice in Wonderland celebration. Here, you can hold a tea party that captures the spirit of the day.
Give a new definition to high tea by throwing your own cannabis-themed tea party. Partner up with Kikoko and they can help provide guidelines and a variety of teas you can use for the day. Their teas have a small dosage of THC, containing 3 milligrams of THC and 20 milligrams of CBD. This is a perfect alternative for people wanting to get a bit high but not completely blacked out from the day's events. They will help you with everything you might ever need, from providing snazzy invitations, tea guidelines, food options, and even props you can use for the day.
Celebrate this holiday with these cool tips and you might just have new traditions of your own. With these nifty recommendations, your BFFs will definitely feel loved and appreciated with the gift baskets they receive.
High and Wealthy: Top 8 Richest People Who Have Used Marijuana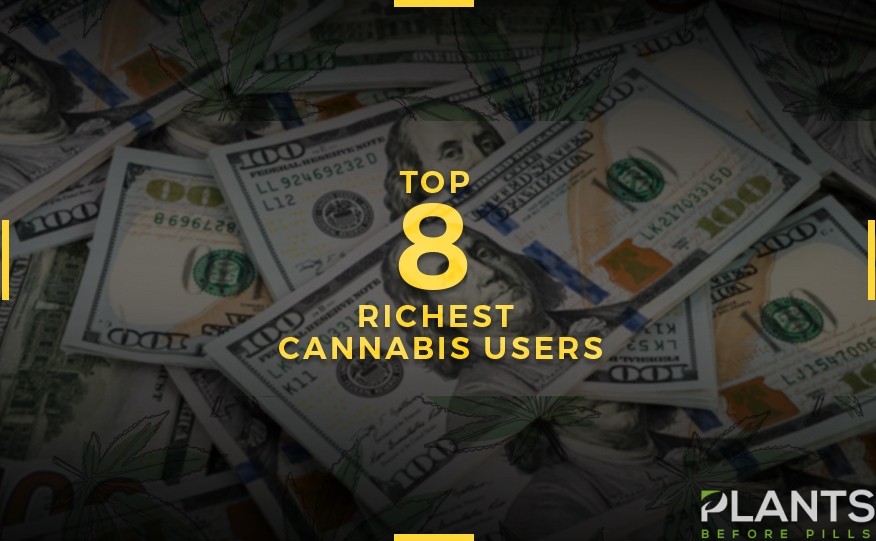 For years, the word "rich" carries a broad range of possible connotations – classy, refined, eloquent, regal … and high?
Gone were the days when the wealthy are boxed within the "prim and proper" notion. Today, the newer generations of the top 1% are more than willing to break the strict expectations and experience a different dose of high and wildness.
From business tycoons, politicians, to award-winning artists, here are 8 of the richest cannabis users.
Get to know them:
Perhaps, it is safe to say that almost every guy has heard the name "George Zimmer" before. He is, after all, the founder and former CEO of the popular clothing chain, Men's Warehouse. Although Zimmer was fired as executive chairman in 2013 due to his "unwillingness to hand over the reins," the entrepreneur remains to be one of the biggest fish in the cannabis pond.
In fact, in 2010, Zimmer has openly showcased his support for the legalization of cannabis by donating a staggering $70, 500 to support the Proposition 19 in California.
Five years later, in an interview with CNBC, the former CEO said he has been regularly smoking marijuana for half a century already. When asked about his stand about the marijuana prohibition, Zimmer is quick to respond, saying: "This is the biggest con that has been perpetrated on this country in the last century."
No one can debunk the unpleasant stereotypes linked to marijuana users more than the American billionaire Ted Turner. Not only is he famous for founding the first 24-hour news network, CNN, but he is also regarded as America's second-largest individual landowner and a self-made billionaire. In 2014, Forbes estimated Ted Turner's net worth at $2.2 billion. Today, Turner continues to rise as one of the top media tycoons in the country.
For years, Ted Turner has been rumored to have been a marijuana user. Some sources even claimed he had been caught growing marijuana in his dorm room at school. Although the mega-mogul refused to clarify the rumors, his vocal support for the legalization of cannabis and his consistent role as a sponsor of the Kentucky Hemp Museum already seem to confirm the report.
Richard Branson is not the kind to back out from anything – even from admitting he smokes marijuana. In fact, in an interview with GQ magazine, the founder of the Virgin empire had admitted he tried using cocaine, ecstasy, Viagra, and marijuana.
"I haven't tried skunk, I have smoked cannabis though. I mean, I went with my son on his gap year, for God's sake. We learned to surf and had some nights where we laughed our heads off for eight hours," the multi-millionaire airline boss told Piers Morgan.
As a bonus, the British entrepreneur also said that the first person to teach him how to roll a joint is none other than Rolling Stones guitarist Keith Richards.
For years, Branson has been one of the most devoted supporters of the legalization of marijuana and even said he'd put in on sale if it were to become legal.
No one lives the "American Dream" more accurately than Hugh Hefner. From astounding mansions, fanciful lifestyle, dream girls, to regular puffing of cannabis – this magazine tycoon seems to has it all. Despite his death in 2017, the founder and editor-in-chief of Playboy magazine remains to be one of the biggest faces of celebrity cannabis users.
"I don't think there's any question that marijuana should be legalized because to not legalize it, we're paying the same price we paid for prohibition," he told Fox News on 2010 when asked about his stand on the legalization of the plant. "In other words, it is a medical concern and it should be handled that way."
In a book called High in America: The True Story Behind NORML and the Politics of Marijuana, Hefner shared how marijuana made him see sex in a different light. "Smoking helped put me in touch with the realm of the senses. I discovered a whole other dimension to sex. I discovered the difference between fucking and making love," the Playboy magnate told Patrick Anderson.
Nothing tops Michael Bloomberg when it comes to being the face of success. Not only is he the co-founder and CEO of the financial, software, data, and media giant, Bloomberg L.P, but he also became a three-term Mayor of New York City. Forbes estimated his net worth to be a stunning $55B and was even hailed as the 9th richest people in the world.
In 2001, Bloomberg was asked by New York Magazine whether he had ever tried marijuana, in which he responded with the iconic line: "You bet I did. And I enjoyed it."
He then later came to regret making the comment when the National Organization for the Reform of Marijuana Laws Foundation unveiled a $500,000 ad campaign featuring his face alongside the quote.
"In terms of, I had, certainly when I was younger, as I suppose most people in my generation, experimented," he told during a news conference. "I never lie, so if somebody asked me a question, I told them. Do I, in retrospect, wish I didn't say it that day so they couldn't quote it? Of course."
However, despite his experience with the plant, Bloomberg was not fond of decriminalizing marijuana. In 2013, he even called medical marijuana "one of the greatest hoaxes of all time."
The American business magnate and co-founder of Microsoft isn't just commendable for having the world's largest private charitable foundation but also for his vocal support for the legalization of marijuana13 in his home state of Washington.
Although the Microsoft's mogul has been mum on whether he had used to smoke cannabis, his 1994 interview with Playboy seem to suggest a possible answer. During the said interview, Gates was asked if he had ever taken drugs, particularly LCD. He responded by saying: "My errant youth ended a long time ago."
When asked to further his answer, the American entrepreneur only said: "That means there were things I did under the age of 25 that I ended up not doing subsequently."
Bill Gates now stands as the top 2 richest individuals in the world, according to Forbes.
Aside from his vocal support for democratic ideals and causes, the Hungarian-American billionaire George Soros is also a faithful supporter of the legalization of marijuana. In fact, since 1984, he has been injecting more than $80 million of his money to various alliances and networks for the advancement of the legalization of marijuana.
Although he said he finds no use for drugs, the prominent international investor admitted he once tried smoking cannabis.
"I tried marijuana and enjoyed it, but it did not become a habit and I have not tasted it in many years," Soros said in an interview.
As a well-known humanitarian, George Soros believed that the marijuana laws are doing more harm to people than good.
"The criminalization of marijuana did not prevent marijuana from becoming the most widely used illegal substance in the United States and many other countries. But it did result in extensive costs and negative consequences," he asserted.
Perhaps, we can all agree that no other CEO could top the grand stature of Steve Jobs when it comes to the public realm. After all, who would forget the genius mind behind the Apple gadgets? In 2010, he was hailed by Forbes to be the 17th most powerful person. And even when he succumbed to cancer in 2011, he was still regarded as one of the leading pioneers of the microcomputer revolution.
Prior to his death, Jobs' involvement in recreational drug use is not a secret to the public. In fact, he was even able to give a talk about his drug experiences, particularly with LSD and marijuana. During the interview, the Apple Co-Founder expressed that his use of LSD was one of the "two or three most important things" he ever did in his life. He also said he and his friends used to smoke marijuana and eat pot brownies for some time before. For Jobs, the reason behind his marijuana usage stems from the relaxing effect the plant provides, along with its creative significances.
Today, Steve Job's legacy continues to affect the computer, wireless, and even cannabis industries.
After his death, Daniel Kottke, an old friend of Jobs' told CNN that Jobs' experiments with drugs stopped with the dawn of his company, Apple.
"Once Apple started, Steve was really focused with all of his energy on making Apple successful… and he didn't need psychedelics for that," he explained.
Conclusion:
Surely, the "high" and wealthy will always have their own ways to stay on top. From CEOs, politicians, sports personalities, to celebrities, there always comes a broad list of rich people who find leisure in the company of the green plant.
Who among these people do you fancy sharing a joint with?
Paul Wilmot Communications Ventures to Cannabis Territory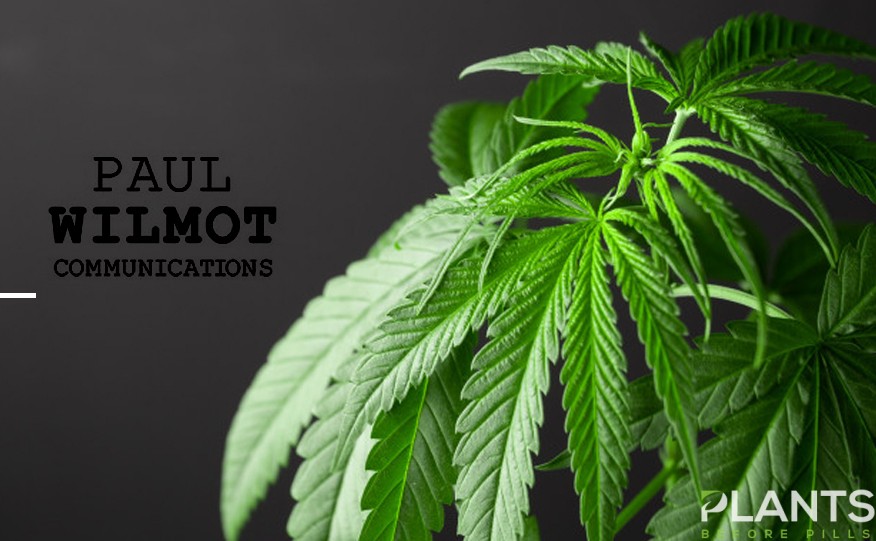 Paul Wilmot Communications (PWC), a public relations firm servicing companies in and out of the United States, is the latest agency to venture into the cannabis industry. The agency's expansion follows in the wake of Havas Media's entrance to the world of marijuana early in July 2019.
The communications agency intends to create a cannabis division which focuses solely on catering to marijuana products in the market. In particular, Paul Wilmot aims to provide access to clients and companies who are handling CBD and THC products.
Taking the Road Less Travelled
With the wave of legalization hitting the different areas in the United States and the global market, Paul Wilmot Communications believes that it has the capacity to "provide the opportunity to introduce the new uses of CBD within the broader cannabis category."
In line with the growing market opportunities in the field, PWC chief executive officer Hampton Carney states that the niche creates a "tremendous opportunity to educate the general public on their benefits while creating broader, mainstream acceptance and understanding of the category."
Samantha Kain, managing director of the company, shares that the new division was created specifically to address the growing needs and demands of the industry. With over two decades of experience, the agency hopes to cement its place by continuously creating strategic brand awareness.
Beautiful Partnerships
Following news of its departmental expansion, PWC reveals in its press release that its services have been retained by three clients in the CBD and cannabis-derived industry. The services will range from influencer campaigns, media relations, community management and engagement, corporate communications, and thought leadership.
Despite giving the public a glimpse of its future endeavors, the communications agency remains mum on the list of clients it is currently working with. According to its press release, the company will name its three partners later this fall.
What the Future Holds
Under its newly-established division, Women's Wear Daily predicts that the agency will be working closely with brands in the beauty and skincare sector, particularly with the firm saying it is slated to roll out CBD and THC products and retail concepts that cover skincare and beauty items. The line will include body balms, tinctures, supplements, and many more.
Besides these, the new PWC division will also be responsible for handling fashion lines and accessories related to the industry.
Alongside the new division, PWC's broadcast and podcast team will work towards giving new clients exposure through initiating conversations surrounding cannabis.
Flower Co. Raises $2.8 Million Fund to Expand Operations in California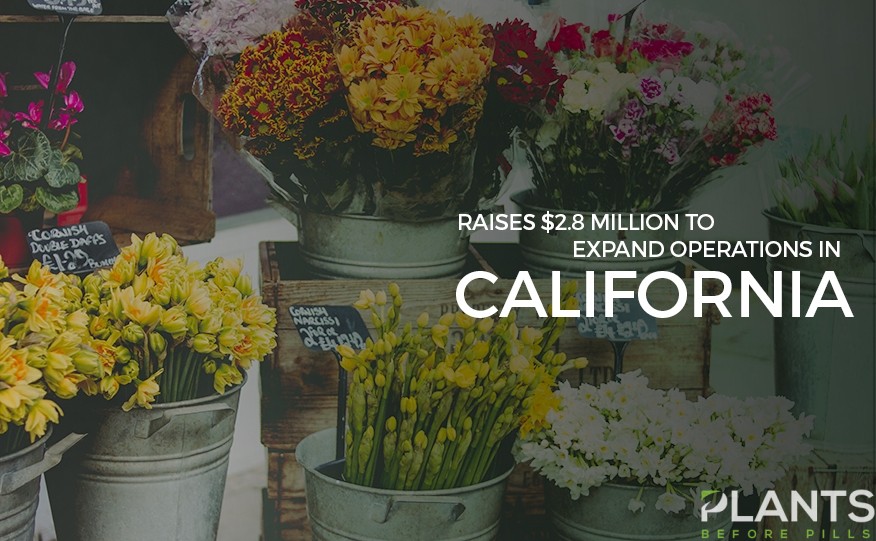 The online wholesale cannabis seller Flower Co. recently announced it had raised about $2.8 million fund in a seed round. Investors include firms such as Slome Capital and Prehype, as well as some individuals.
With the funding, the firm aims to tap black market patrons to buy legally through its better deals and accessibility using its platform. While anyone can purchase cannabis on the site, Flower Co. can considerably slash the prices of its merchandise for its members. With an annual membership of $119, loyal buyers can avail their favorite cannabis strain or products with up to 40% off the original price.
Calling itself "the Costco of cannabis," the cannabis merchant offers a wide range of services for its ordinary buyers and members. Aside from the discounts, customers can also get the products through the company's fast delivery service. Members can also gain access to the company's exclusive events and concerts.
Making Cannabis Purchases Legal
In many U.S. states where medical cannabis and recreational cannabis are legal, sales in the black market are higher than in legitimate merchants.
In California, where selling and using marijuana both for medical and recreational purposes is legal, the black market still dominates because of the high prices driven by high taxes.
The regulated cannabis market is merely one-fourth the size of the unregulated market, Ted Lichtenberger, Flower Co. CEO said.
Black Market Dominance in California
Last year, California authorities seized around $30 million in marijuana products after increasing the number of raids on unlicensed cannabis dispensaries. Even so, industry leaders said enforcement is still insufficient to break the superiority of the black market in the state.
In 2018, the first year when licenses were issued to dispensaries, the Bureau of Cannabis Control of the state worked with local law enforcers to serve six search warrants on illegal pot shops. During the same year, the agency seized some 1,594 pounds of marijuana products amounting to $13.5 million.
The bureau's drive to control the proliferation of black market has continued this year. During the first half of 2019, the agency served 19 search warrants on unlicensed sellers, seizing more than 2,500 pounds of illegal marijuana products valued at around $16.5 million, according to a recently released data. The state has also confiscated a total of $219,874 in cash from illegal pot shops.
Starting this month, Gov. Gavin Newsom imposed fines of up to $30,000 per day against illicit marijuana growers and sellers to strengthen enforcement further.