Exciting Cannabis-Filled Easter Basket Ideas!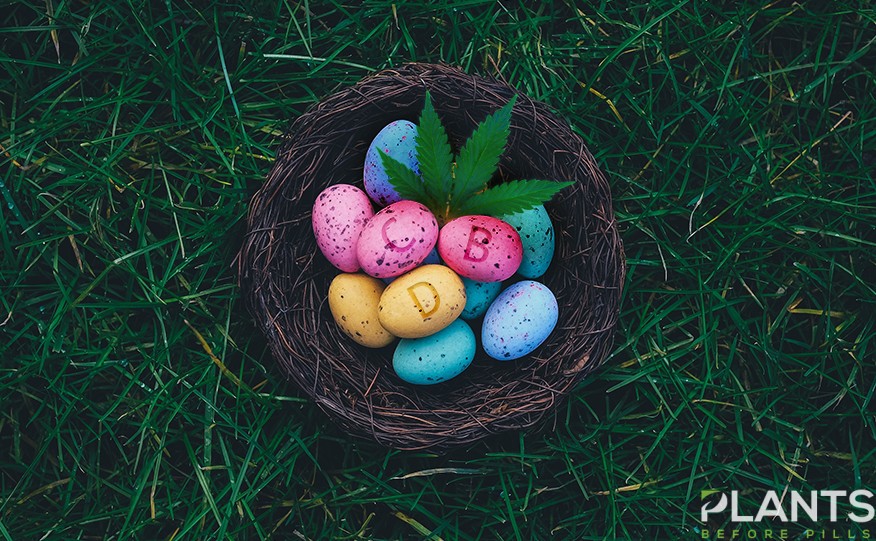 4/20 is not the only holiday you should be anticipating come April. With Lent already in full bloom, the month of April also comes with other holidays that honor the life, death, and resurrection of Christ. In observance of this religious celebration, some of your friends might have abstained from taking cannabis and CBD oil as a way to show their reverence and respect for this special time.
If you have friends and family who have temporarily given up this plant for the meantime, finding creative ways to put this back into their lives is only the right thing to do. One of the most thoughtful and ingenious ways you can ignite the spark for this herb is by giving a cannabis-filled gift Easter basket for your friends. Interested in creating a one-of-a-kind basket that caters to everyone's needs? Find out how through the help of this article.
Weeding Your Way Through Easter
Children have always taken delight in being offered treats, candies, and everything sweet come Easter. As a matter of fact, during this holiday, kids have the privilege of finding Easter eggs and looking for the Easter bunny who is also bearing goodies for them. Most of the time, adults tend to take the back seat and leave the fun to the children.
If you find that your friends have long been deprived of having fun and games, why not give them a piece of what they love on this joyous occasion to remind them of what childhood really is about? Giving them treats which they can enjoy is also a great idea. Apart from providing them with a stash they can use anytime they wish, your friends will certainly appreciate the fact that you have gone through lengths in order to give them the time of their lives.
Take a look at some ideas you might want to incorporate for your weed baskets.
Pure Cannabidiol Goodness for Everyone
For the Beauty Lover
These days, more and more individuals are getting into the groove of skincare. With the Korean glass skin trend and the natural no-makeup look staying on top of everyone's wish lists, giving your BFFs their favorite skincare items will certainly amp up their pampering game.
Opt for CBD oil products that have benefits for face. Known for its anti-inflammatory properties and anti-fungal nature, cannabidiol oil can help fight acne and other impurities. More than this, this miracle worker can readily inject hydration into the skin, allowing it to glow and delay signs of aging with continued use.
One of the best CBD facial serums available on the market is the KHUS KHUS Sen Facial Serum. Formulated with CO2-extracted hemp oil and other organic ingredients, this serum can help keep inflammation at bay. Skin conditions that easily flare up, such as acne, psoriasis, and eczema can easily absorb this facial oil. If the price is too steep for your liking, the Jeffrey Hames Botanicals The Glow Serum can be your new best friend. All skin types can use its lightweight formula, even in hot weather.
Aside from facial oils, you can also add a facial mask to help your friends relax after a stressful week. Origins Hello, Calm Relaxing & Hydrating Face mask is formulated with CBD hemp oil made from cold-pressed hemp seeds. This will definitely address signs of dryness and redness. Complete your small yet well-curated gift basket with a bath bomb that will make evening showers and bathtub time a bit more fun. Bella Bomba da Bagno is perfect for weekly self-care routines, especially with its relaxing eucalyptus scent.
For the Cosmetics Enthusiast
Some individuals are just naturally blessed with glowing, blemish-free skin. With this in mind, some of your friends might be better off having some makeup to help elevate their looks and features. Not only can they use this to beautify themselves on special occasions, but your loved ones can also use this for their everyday life.
Whether they are going to the office or having a dinner date, these cosmetic products can help them prepare in style. As an added bonus, cannabis-infused makeup products can help destress users and even clear up the skin. Think of these cosmetics as a 2-in-1 product: skincare and makeup in one.
For loved ones who just adore enhancing their natural-given features, including the Milk Makeup Kush High Volume Mascara is one of the best ways to highlight eyes and lashes. Made with pure cannabidiol oil, this mascara can help thicken lashes with continuous use. Meanwhile, a small pot of Vertly's CBD infused lip balm will have your recipient glowing for days.
Finish off their beauty routine with a fresh scent that will have anyone envious and curious. Fresh's Cannabis Santal perfume has a blend of vanilla musk, magnolia, chocolate, and many more, making for a sensual yet refreshing scent that will stay all day long.
For the Sports Fanatic
If sports fans will be coming to your get together, giving them a small token of appreciation is a good way to show your support for their hobbies. While sports enthusiasts may not actually say it out loud, their bodies tend to get sore after an intense gym session or rough game with their buddies.
Men are particularly iffy about using too many products on their bodies, often preferring a quick rinse and go routine. However, a small yet potent dosage of CBD hemp oil allows them to get the relief they need. One of the best way to take CBD oil for pain is through topical or ointment forms.
Giving your best bud CBD Daily's Soothing Serum can provide them immediate relief. With this, your loved one can rub the pain away and instantly soothe sore muscles. Even your female sports-loving friends will love this item, particularly when they have their shark week or their red days. Since sweating it out at the court or at the gym can leave your buds smelling a little funky, adding Herb Essentls Perfume Oil to their gift basket will certainly be a godsend. Infused with cannabis buds, this handy and portable oil perfume fits even the smallest of pockets.
For the Foodie
Who can ever forget the foodie in every group, right? Most of the time, you and your loved ones might constantly be asking this food enthusiast about their insider scoop on the newest restaurants and hole in the walls in town. If this is the case, giving them cannabis edibles might just help widen their perspectives and food preferences.
Perfectly fitting for Easter festivities, giving your friend with CBD-infused jelly beans might bring them back to their childhood. Rightly so since the Jelly Belly creator, David Klein has now launched an offshoot of his company called Spectrum Confections. Under this, you can choose from 38 different CBD oil-infused flavors. Take your pick from the strawberry cheesecake, toasted marshmallow, pina colada, mango, and many more. Chocolate treats such as the Satori CBD-Rich Salted Caramel Almonds and the Care by Design Cannabis-Infused Dark Chocolate can help satisfy their sweet tooth.
Other CBD edibles that can make your foodie friends happy is giving them food items that they can use in their everyday life, as well as other special occasions. Cannabutter, VCC CBD Me So Honey Straws, and Kikoko Sympa-Tea are only some products they will certainly appreciate. They can use this for their coffee, sweetening up their tea, or even for cooking unique dishes for their loved one. Who knows, you might be invited for dinner sometime soon!
Improved Easter Celebration
If you are keen on having everyone for an Easter get together, make your celebration more fun and exciting by throwing a themed party as well. Play with the symbols of the occasion. Since this holiday only happens once a year, why not get creative with your gathering?
A great way to get everyone in on the fun is by making them wear crazy and unique hats and sombreros ala The Mad Hatter. If you want, you can even make everyone dress up and join you for an Alice in Wonderland celebration. Here, you can hold a tea party that captures the spirit of the day.
Give a new definition to high tea by throwing your own cannabis-themed tea party. Partner up with Kikoko and they can help provide guidelines and a variety of teas you can use for the day. Their teas have a small dosage of THC, containing 3 milligrams of THC and 20 milligrams of CBD. This is a perfect alternative for people wanting to get a bit high but not completely blacked out from the day's events. They will help you with everything you might ever need, from providing snazzy invitations, tea guidelines, food options, and even props you can use for the day.
Celebrate this holiday with these cool tips and you might just have new traditions of your own. With these nifty recommendations, your BFFs will definitely feel loved and appreciated with the gift baskets they receive.
Can You Take CBD at Work? Find Out Here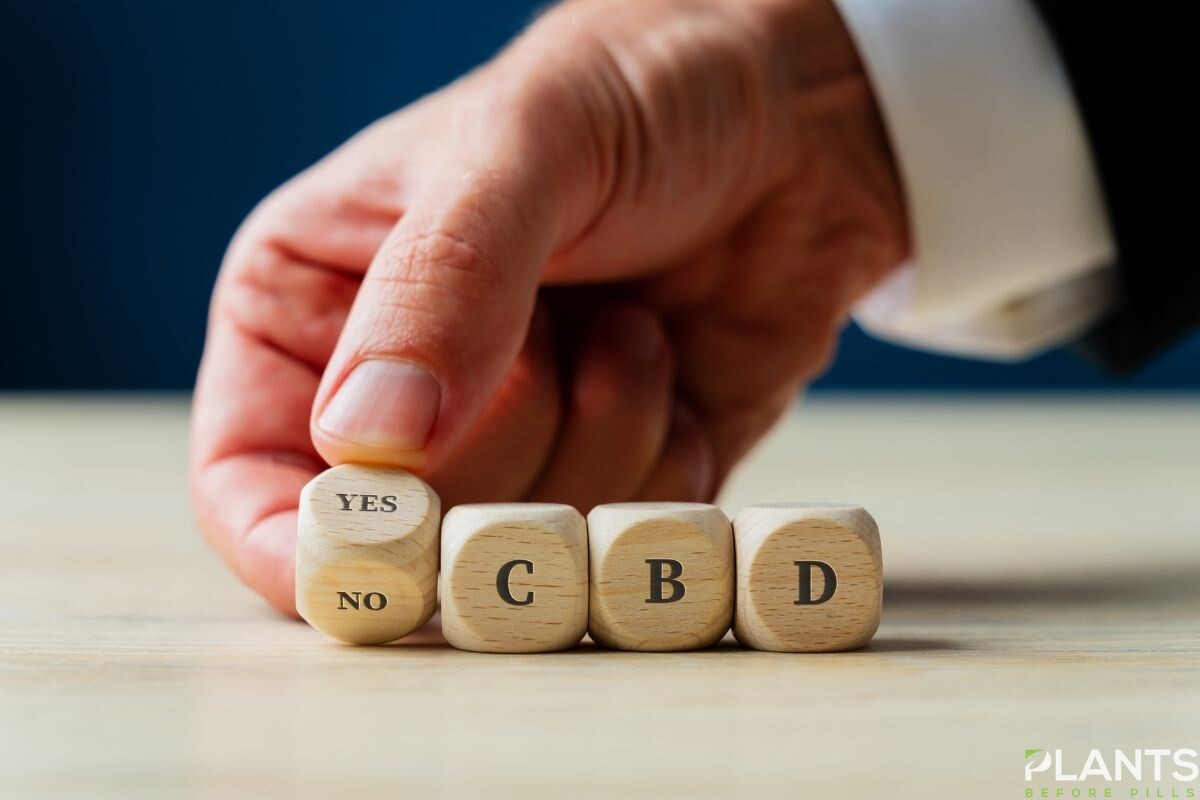 Cannabidiol's legalization has made it a permanent fixture in the lives of tens and thousands of people around the globe, particularly those who suffer from chronic pain, anxiety, and other medical conditions.
With CBD products available in just about every state in the country, it cannot be denied that workplace rules and regulations around the use of these items have come to light. After all, many employers are concerned not only about the performance of these employees in the workplace, but also whether or not it's appropriate to even take CBD at work in the first place.
A Brief Overview on CBD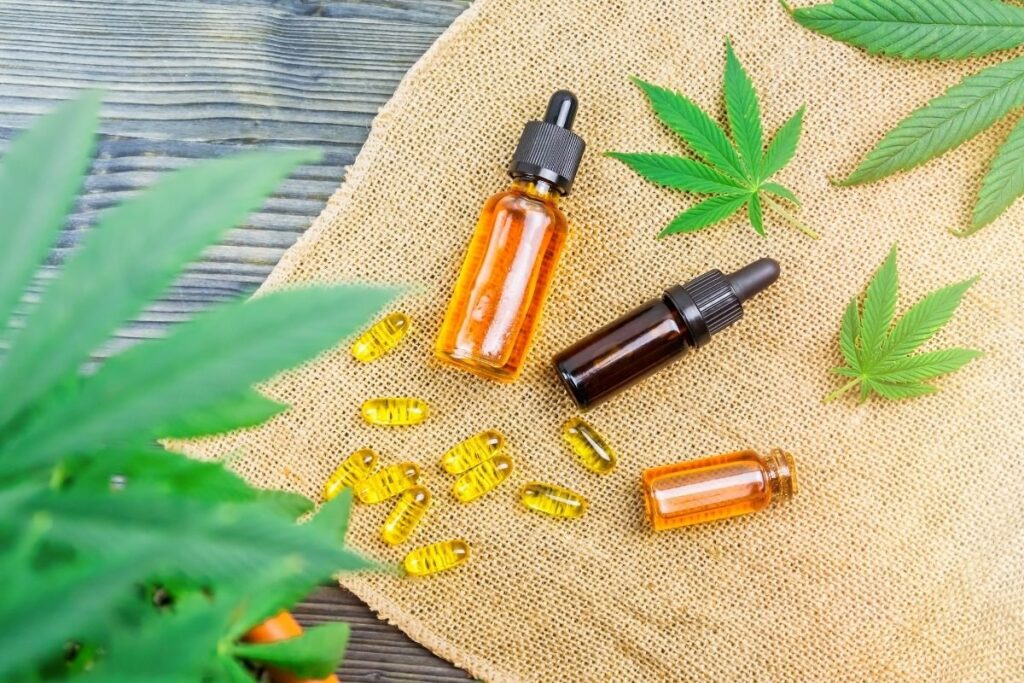 Cannabidiol (CBD) is one of the chemicals found in cannabis and hemp plants. Unlike tetrahydrocannabinol (THC), this compound does not cause users to feel intoxicated or to be high as it is a non-psychoactive compound.
Under the Farm Bill of 2018, all hemp-derived products are now considered legal. This means that cannabidiol oil and products from hemp can now be sold and be available on the market. However, the Food and Drug Administration (FDA) has only approved one drug that uses CBD to treat epilepsy, namely Epidiolex.
Cannabidiol is highly praised in the cannabis community not only for its non-psychoactive components, but also for its numerous health claims. It is often used for treating chronic pain, anxiety, insomnia, addiction, and a host of other medical conditions.
CBD at Work and the impairment and intoxication it brings
Despite being legal throughout different states, it is not surprising that CBD still garners a certain stigma to it, especially since there are still unregulated products out there are that are not 100% pure CBD. This means that not only does it exceed the allowed 0.3% THC, which is still not intoxicating, but it can potentially alter employee performance.
Unless a product has been thoroughly tested and verified by a third-party laboratory saying that cannabidiol products from this brand and line do not contain THC, individuals run the risk of employees testing positive for marijuana in case they are subjected to a drug test by their employers.
As a matter of fact, there have been numerous instances in the past where employees have been fired from their work after testing positive for the drug, even though they have only taken CBD-marketed products. This resulted in lawsuits against manufacturers who claimed that their products are made from pure CBD.
Since impure cannabidiol products can have effects on users, there have been agencies such as the Department of Transportation (DOT) that have issued mandates against the use of cannabidiol in the workplace. These include school bus drivers, truck drivers, and even police officers.
However, for those not under the jurisdiction of the Department of Transportation, the use of cannabidiol at work remains under the existing employer-employee contracts and under the current rules and regulations. This means that individuals who opt to use CBD in the workplace may not be covered by protections who test positive for the drug, unlike those who are using medical marijuana.
Communication at the Core
For all concerned parties to be given the proper protection they need, education and communication should remain at the center. This entails employees being given the education and implications of using CBD, and by extension, the potential contamination of THC into these products.
At the same time, it is imperative that workers are in the know about the existing drug and alcohol policies in the workplace. While the use of cannabidiol will not put individuals under the influence, there are still accompanying risks to using CBD and there are implications when a positive marijuana test is obtained.
Conclusion
Although there are certain states such as New York that are now taking strides in changing existing labor laws on employee cannabis drug testing, there is still a long way to go when it comes to revising these drug testing policies and how it perceives CBD use. So, be sure to be wary about using cbd at work in the meantime and learn about your workplace drug rules to be on the safe side.
CBD OIL BENEFITS + what it did to my skin! [VIDEO]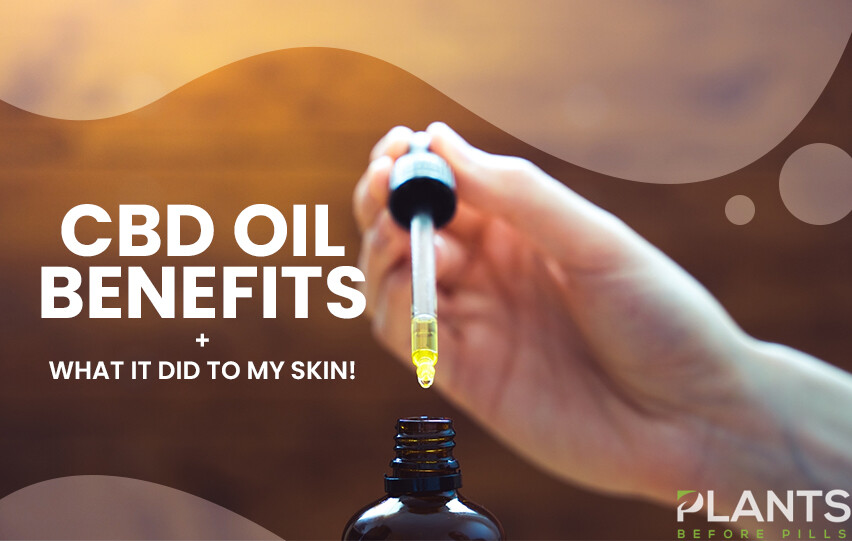 This video talks about the benefits of CBD oil for skin. Many users are starting to notice how CBD can work well in making the skin more healthy, plump, and supple. It can also address a variety of skin issues such as acne and redness.
Is CBD Oil Good for Pets?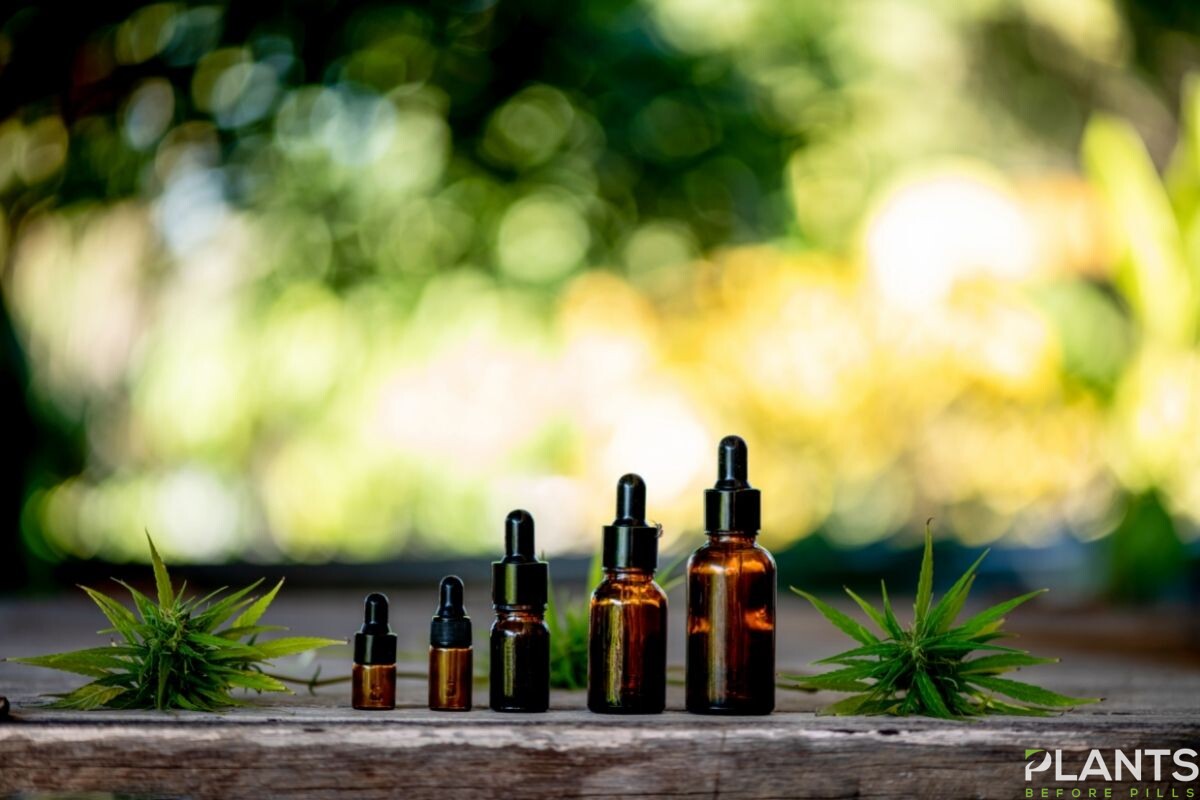 When it comes to CBD oil for pets, like with any other pet wellness fad, there is a lot of information circulating around online, and it's tough to tell what's true and what's not. Medical marijuana is a legal alternative in several jurisdictions for those suffering from seizures, discomfort, stress, and other conditions.
CBD for dogs, in the form of products like CBD oil for dogs or CBD dog treats, is naturally causing pet parents and vets to question if it might give the same advantages. You'll discover more about how CBD affects your dogs in this article. Continue reading.
How Does CBD Affects Pets?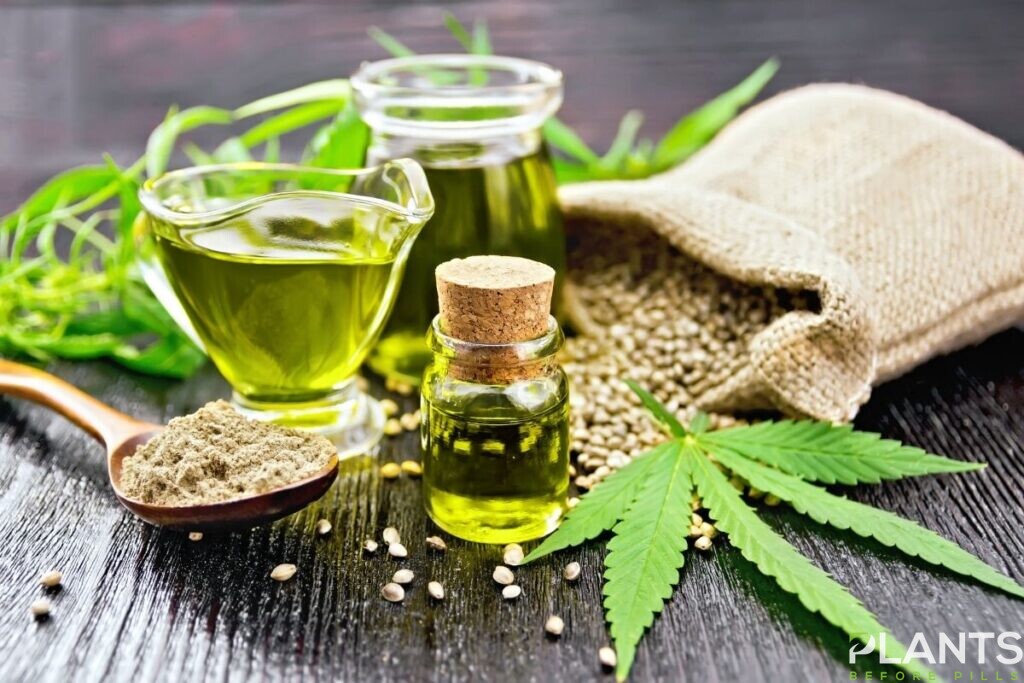 There hasn't been a scientific research on how CBD influences animals yet. Cannabinoids act with endocannabinoid receptors in the peripheral sensory neurological networks, which assist regulate bodily equilibrium and keep it in a healthy normal condition, according to experts.
Possible Benefits of CBD for Pets
CBD has been found to be very helpful to dogs in recent research. It helps dogs with anxiety, seizures, discomfort, and inflammation, as well as improving skin problems.
For pets, CBD may offer even greater advantages. It has been found to help with depression, stomach problems, glaucoma, insomnia, and other conditions in people. Because people and dogs appear to be influenced by CBD in similar ways, several scientists are now attempting to determine if dogs may benefit from CBD in the same ways as humans.
While there is no conclusive scientific proof that CBD may alleviate pain, specifically neuropathic pain, or assist control seizures in dogs, there is circumstantial evidence from dog owners that it can.
CBD is also utilized for anti-inflammatory qualities, cardiac benefits, anti-nausea effects, hunger stimulation, anti-anxiety effects, and perhaps anti-cancer advantages, according to Dr. Klein, but there is no convincing research on this application.
Look Out for the Risks
The efficacy and risks of CBD use in pets are still to be investigated. CBD has not been authorized by the US Food and Drug Administration, therefore there is no dosage schedule available. Reports appear concerning dogs becoming drowsy or sedated after receiving exceptionally high dosages of CBD, however these effects tend to go away eventually.
When CBD is given to a pet that is on an anti-inflammatory medicine like Rimadyl, it appears to have no pharmacological complications.
Any medicine or supplement has the potential to cause a negative response. When feeding your dog something new, it's usually a good idea to start with tiny quantities and then constantly monitor the results. Also, please consult your veterinarian before taking any action.
Choose the Right CBD Product for Your Pet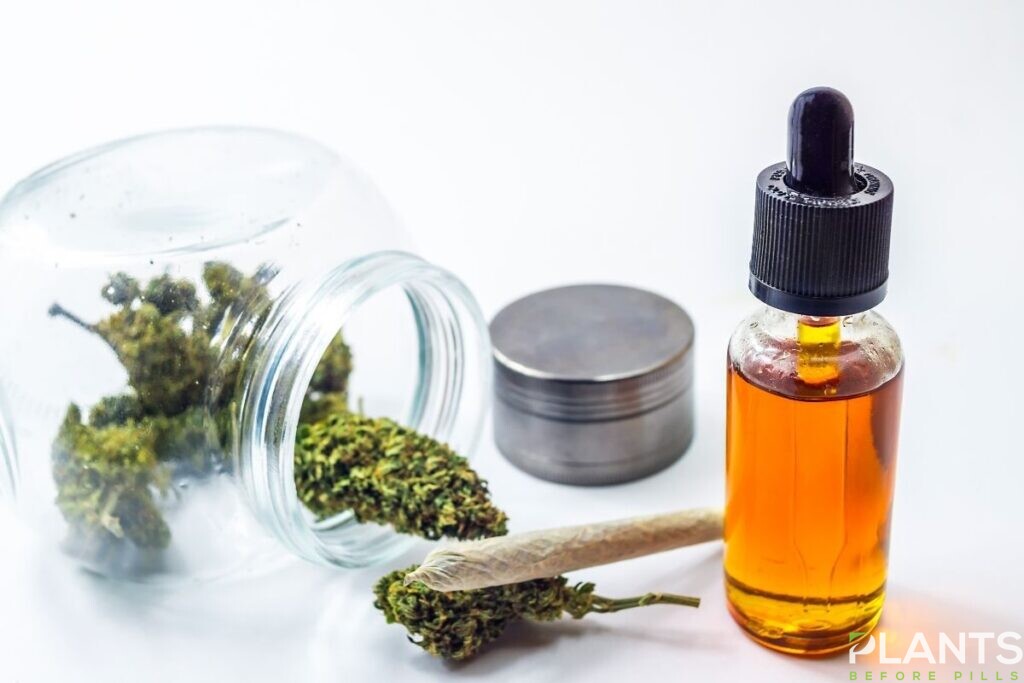 When it comes to administering CBD to your pet, there are several factors to keep in mind when looking for the finest CBD products. To begin, make certain you're feeding your dog high-quality CBD oil.
There are several firms that provide CBD oil for dogs, but only a few provide high-quality goods. They should be able to produce documents proving that their items have been tested. It's also a good idea to look into internet reviews to see if a company follows through on their claims.
Full-spectrum CBD oil is the finest CBD oil for pets. This is preferable to a product termed "CBD isolate." Full-spectrum CBD oil has trace quantities of additional useful cannabinoids that act in tandem with CBD oil to enhance its effect. Instead of CBD isolate, most doctors prescribe full-spectrum CBD oil for dogs.
Conclusion
CBD can be extremely beneficial to pet parents worldwide, since it offers several benefits for our canine companions. If you're unsure, see a veterinarian. There are many excellent CBD products available for your dogs; you simply have to search hard.