5 Cannabis Influencers That You Should Follow Now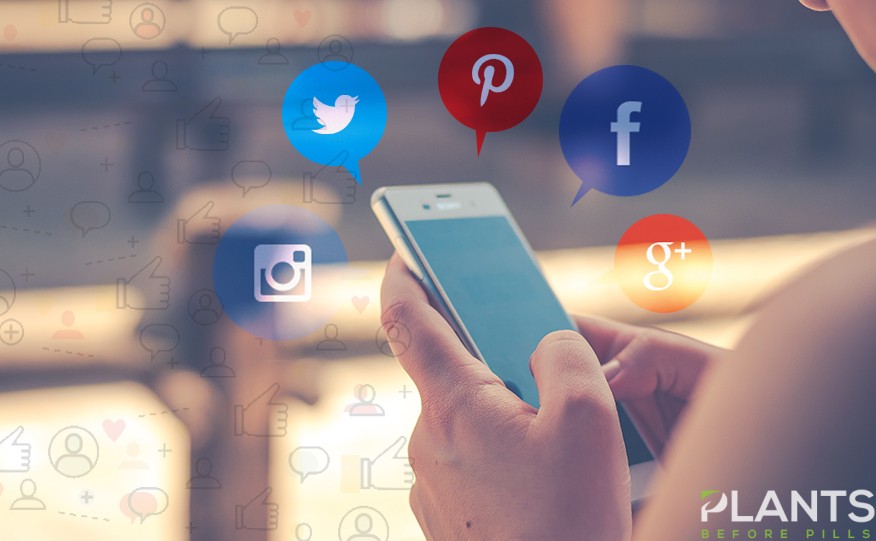 Because of the overwhelming support of many politicians and doctors, the demand for cannabis and CBD oil skyrocketed. But even so, many are still unaware of its myriad health benefits while some are misinformed about the plant's legal and medical status. To further boost the promotion and information campaign on this plant, marketers, and advocates look for different avenues and communication channels. One reliable way to spread the good news of medical marijuana, especially in the age of digital communication, is by using influencer marketing.
Influencer Marketing 101
Social media has become a favorite communication medium, especially for the younger generations. According to Mashable, 3 billion or 40% of people around the world are active social media users. Given the overwhelming number of people who use Facebook, Instagram, Pinterest, and other channels, some people take advantage of producing blogs, video clips, and other content that appeals to netizens. Some of them became celebrities and authority figures in a specific niche because of the number of people consuming their posts. In the social media lingo, they are influencers.
Digital marketers, too, capitalize on the growing popularity of influencers by involving them in their marketing campaigns. Just like in traditional media, sharing the post or just even citing the name of an influencer can boost their promotional efforts.
5 Leading Cannabis Influencers
The cannabis industry is not left behind in the use of influencer marketing. Here are some cannabis influencers that you can follow or subscribe:
CNN's health correspondent is also making waves in the cannabis community by being a promoter of weed. Dr. Sanjay is one of the most active advocates of marijuana legalization. He is also an endorser of cannabis and CBD products in his social media accounts. What's interesting about his case is his popularity to social media users soared after he apologized in 2009 for being critical of marijuana.
Phil was a Canadian biker for over ten years. His passion for the sport was put on halt after developing fibromyalgia, which was probably triggered by abusing his body. When he was compelled to quit from his athletic endeavors, he established a cannabis business named Maitiri that promotes cannabis to active and curious folks. His Instagram account alone has more than 10.6k followers.
Steve has been a marijuana activist, advocate, entrepreneur, and educator for four decades. In those years, he has inspired and educated millions of people about the many benefits of weed. As a cannabis leader, Steve advocates for using the plant as a medicine that will promote personal wellness and must not be used to get intoxicated. He is still active in speaking in conferences and special events to tell his audience about his own experiences in using cannabis, making him an excellent role model, authority and celebrity for all cannabis supporters.
As a US-based chef, Jessica became a cannabis influencer by using it as an ingredient in the meals she is preparing. She also rose to digital popularity because of cooking strain-specific foods and writing "The Ganja Kitchen Revolution," a cookbook for medical cannabis patients and lovers. She now has 15k followers on Instagram for her love for food and marijuana
Aside from being a marijuana expert, Aaron is also an entrepreneur and an activist for drug law reform.  He is the president of the Bud & Roses dispensary, with a mission of creating the ultimate cannabis shopping experience. Because of his passion for the plant, his business is consistently growing and has received multiple awards. He keeps his commitment of being the voice of marijuana legislation educating different weed enthusiasts anywhere in the world.
You can get deeper insights on marijuana by following these influencers. Follow them now.
Cannabis and Weight Loss – What You Need to Know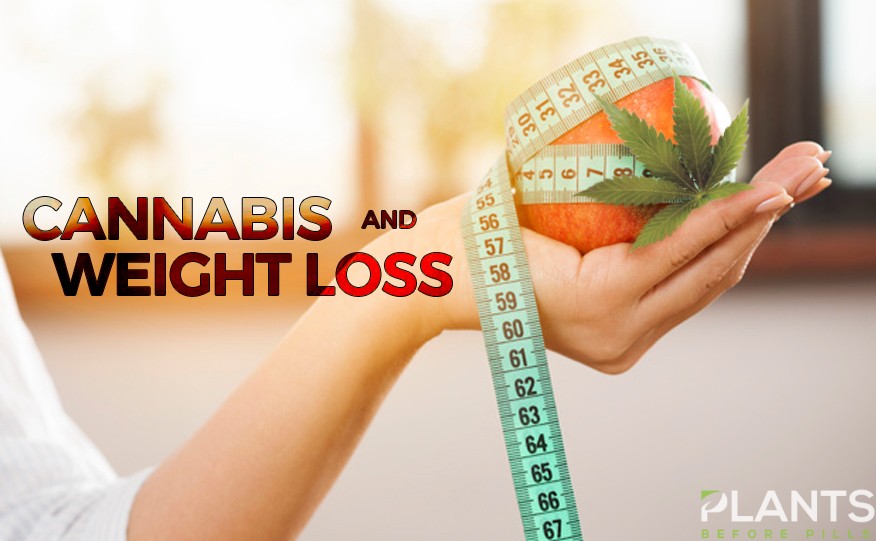 If we were to review the classic portrayal of marijuana users, it can be extracted that most of them are presented to be way thinner than the general population. In fact, it cannot be denied that using cannabis has long been associated with weight loss.
With this in mind, it is not surprising that many are wondering whether CBD, the compound found in cannabis that is currently conquering the modern market, promises the same result. Does it lead to weight loss, or does it contribute to weight gain?
If you're one among the many who are curious whether CBD could drive you towards your body goals, here is a brief summary of the latest discoveries about the relationship of CBD with body weight.
Read on.
What is CBD?
Cannabidiol, or CBD, is one of the many chemical compounds found in marijuana and hemp. Unlike THC, another compound found in the cannabis plant known to be its principal psychoactive constituent, CBD is a non-psychoactive compound. This means that consuming it won't get you the feeling of "high" associated with marijuana usage.
What Propelled the CBD Craze?
While CBD and THC share almost similar medical benefits, it is the former that is currently making waves in the global market given its non-psychoactive feature. This enables consumers to experience and enjoy the medical promises linked to cannabis without ending up in a "high" state that is usually accompanied by a high level of euphoria, slower perception of time, elevated heart rate, dehydration, or even mild visual and auditory hallucinations.
How Do You Use CBD?
Given the high demand for CBD in the global market, manufacturers have developed many possible ways on how to use the compound. Generally, there are 4 common ways to enjoy CBD. These include:
Similar to tobacco users, cannabis enthusiasts can consume CBD either by rolling a fine cannabis flower into a joint or using a vaporizer that has a cartridge containing CBD oil. Whatever the case, vaping or smoking CBD promises the quickest effects among all other options. This is because both practices allow the CBD to go directly into your bloodstream, making it quicker for the compound to reach your brain and deliver its calming effects.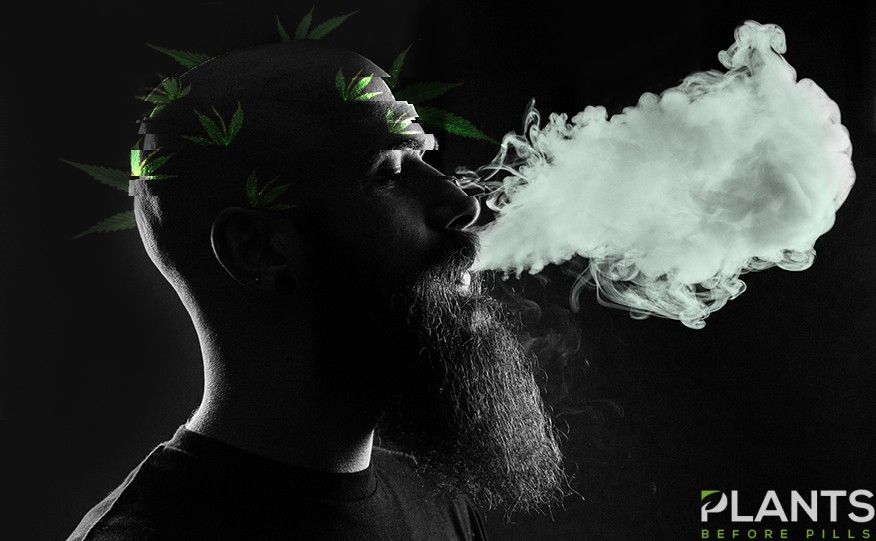 However, between the two, vaping CBD is commonly preferred over smoking cannabis. This is because the latter involve setting the joint on fire and inhaling everything that's burning, which contains carcinogens that can cause respiratory irritation. Moreover, since vaping CBD oil doesn't include the cannabis plant itself, the vapor produced comprises mostly cannabinoids, resulting to quicker and stronger effects.
If you're not a fan of vaping or smoking, you can still consume CBD and experience its therapeutic effects by turning to CBD-infused edibles. To date, there now comes a range of CBD edibles available in the market, including gummies, chocolates, brownies, to many more.
However, as opposed to vaping and smoking, taking CBD through edibles will require up to two hours for the effects to kick in. This is because eating CBD will lead the compound directly into your liver and digestive tract, resulting in the product to be partially broken down.
Generally, only about 20 to 30 per cent of CBD can be absorbed when you consume it orally through edibles.
Another option you might want to try is to experience the wonders of CBD via sublingual products. Generally, these could take on the form of tinctures, sprays, oils, or lozenges.
In this method, the user applies a few drops of the solution under the tongue and wait for the product to be absorbed.
Similar to vaping and smoking CBD, sublingually consuming cannabidiol promises users with faster results.
While some prefer to consume CBD, some also want to simply apply the compound directly to the skin. Since cannabidiol is known for its anti-inflammatory and pain-relieving properties, many tend to turn to the compound as a natural remedy for joint or muscle pain.
To date, many CBD topicals are now available for purchase, including CBD-infused lotions, balms, creams, salves, and transdermal patches.
Since the product won't enter the bloodstream, using topicals doesn't promise stronger therapeutic effects to users. However, it does offer relief from pain caused by inflammation of joints or muscles.
Marijuana and Weight Loss: How Are They Linked?
For years, the connection between marijuana usage and weight loss has been a hot topic in medical science. To date, while information about the subject remains to be inadequate, available studies have somewhat established a few important notes about it.
In 2011, for instance, a group of researchers has reviewed two representative epidemiologic surveys from the National Epidemiologic Survey on Alcohol and Related Conditions and the National Comorbidity Survey–Replication to evaluate the prevalence of obesity as a function of cannabis use. Basing on the results of the survey, which involved adults aged 18 years or older, the researchers had concluded that rates of obesity were higher among people who were not using marijuana over those who had consumed the compound at least 3 days a week.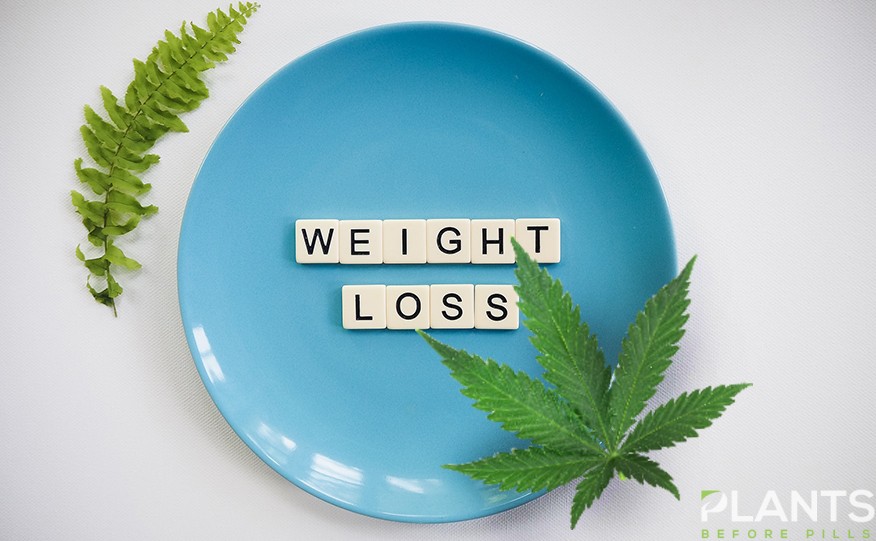 The results mirror an earlier study conducted in 2010, which aimed to examine the association between cannabis use and overweight/obesity in young adults by observing the frequency of cannabis use and body mass index (BMI) of 2566 young adults. In the said study, researchers were able to conclude that there is lower prevalence of overweight and obesity among young adults who use cannabis compared to those who don't.
The authors, however, noted that "further research is needed to examine the mechanism of this association."
CBD and Weight Loss: Weighing the Possible Connection
To date, as CBD continues its rise in popularity, many are concerned as to how it could affect a person's body weight. Since there is still little research about the correlation of marijuana with body loss, information about CBD's effect on body weight remain to be lacking as well.
However, since research on CBD's effect on the body continues to expand, some experts have a few theories on how CBD interacts with the body and result in weight loss. Among these theories include:
It promotes 'browning' of fat cells
In 2016, a study conducted by researchers from the Department of Biotechnology at Daegu University found that CBD has the ability to turn white fat (increases risk of heart disease, diabetes, etc.) into brown fat (can burn calories).
According to the study, CBD offers three major effects on fat stores in the body. These include stimulating genes and proteins involved in enhancing the breakdown of fat, increasing the number of mitochondria that results in improved ability to burn energy in the body, and minimizing the production of specific proteins involved in forming new fat cells in the body.
These discoveries had led the researchers to conclude CBD's potential as a possible agent in the treatment of obesity.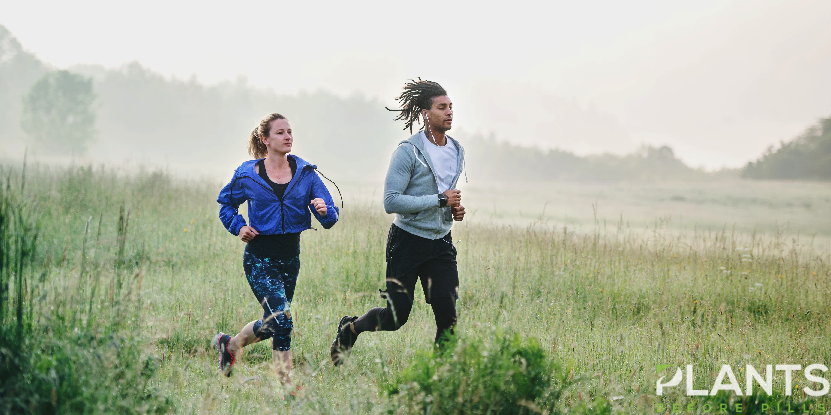 In a study involving animals conducted in 2008, researchers found that CBD has a role to play in enhancing the body's metabolism. According to researchers, this happens when CBD interacts with the CB1 and CB2 receptors residing in the brain and the digestive tract. By stimulating the said receptors, which assist in metabolising the compounds absorbed from food during the digestion process, CBD helps boost the body's metabolism, therefore promoting weight loss.
While THC is known to stimulate one's appetite, CBD is believed to do the opposite. In a 2018 study, researchers found that although CB1 receptors help activate one's hunger pangs, its antagonist receptors help in blocking it.
Since CBD has the ability to stimulate other molecules, including those that are considered to be CB1 receptor agonists, researchers believe that this could help prevent people from experiencing frequent hunger pangs that may lead to overeating.
The Bottom Line
To date, as CBD continues to emerge as a multi-billion industry, many are wondering what possible perks and advantages can still be extracted from the compound. Sure, while there remain to be tons of unanswered questions engulfing the product, various preliminary studies that lay down CBD's medical and therapeutic promises open a world of possibilities.
Be sure to talk to your doctor to know more about the possible effects of CBD usage.
Marijuana Stocks – What to Know When Investing In Cannabis Industry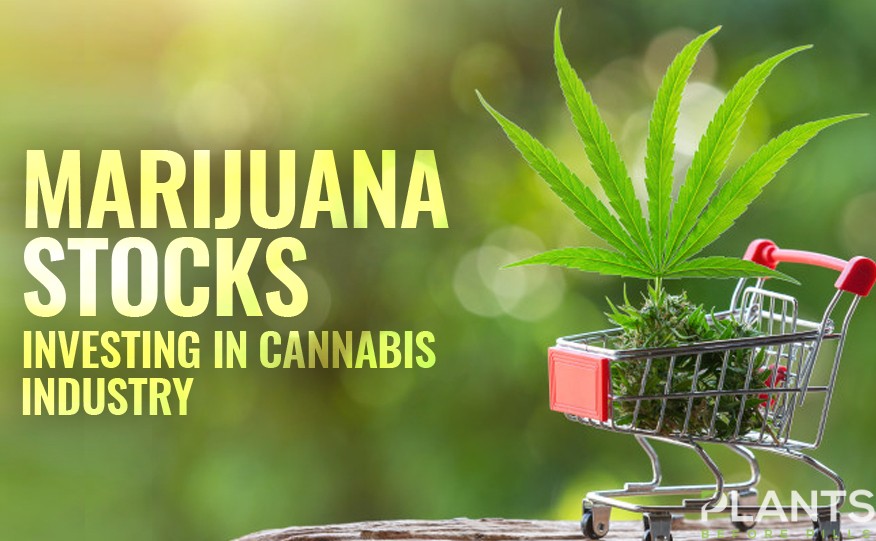 As the decade starts, you might be keen on finding ways on how to better handle your finances and even grow your money. Financial advisers and even industry experts would say that one of the best ways to do this is by investing in marijuana stocks. This is where cannabis products and CBD products come in.
If you have been keeping your eyes peeled on the news, you might have seen marijuana stocks on the rise. Not to mention, the industry is undoubtedly growing at a slow and steady pace that's been predicted to keep rising in the next few years.
Whether you are an avid enthusiast of the old green herb or simply an individual who is eager to take charge of his future, there's no denying that the money is on cannabis.
Because of the steady climb and the momentum MJ has been getting, investing in some of the hottest companies and stocks are ideal. While it is indeed quite a challenge to part with your hard-earned money, there is no time like the present to strike while the iron is hot.
Why Invest in CBD Products
Before you jump in headfirst, it is always best to know what makes your chosen industry stand out from the crowd. In this case, we are talking about marijuana.
Alongside the recent waves of legalization hitting different parts of the United States of America as well as other countries, it seems that the new year has only brought prosperity in the region. More than providing a sense of hope after a nine-month downfall, marijuana stocks are once again seeing a rise in demand not just within different states in the country, but also in other parts of the globe.
The popularity of these can be chalked up to the public support rallying for marijuana legalization in the country. According to the Pew Research Center, 59 percent of adults in the United States say cannabis should be legal on both the recreational and medical level. With more people showing support and interest for the businesses, one can certainly expect returns in investment in the near future.
In addition to the growing support from different sectors of society, there are now more avenues and dispensaries where MJ goods and CBD oil products are now sold. From online websites to brick and mortar stores, it appears that one of the key factors why cannabis is getting more attention these days is its accessibility. After all, in a day and age where buyers are all about buying bang for buck deals, they can find establishments and licensed producers to give the down-low on what they intend to purchase.
Above all, more brands and products are joining the market. Together with the rise of new businesses and the strengthening of old ones, the novelty of new products seems to pique everyone's interest.
Different Types of Cannabis Products
Prior to investing in the stock market, it is essential to have a deeper understanding of the different cannabis products at play in the market today. This allows potential investors like you to determine which route seems the best for you and what falls in line with your interest.
Edibles, marijuana, skincare vapes, concentrate– you might be asking, "what categories do these fall into?" On the one hand, there is medical marijuana. This category focuses on providing pain relief and pain management, as well as administering treatment to patients whose medical conditions can greatly be managed with marijuana. Among the products on the market, the most popular modes are tetrahydrocannabinol or THC, which contains the psychoactive compound, and cannabidiol or CBD, the non-psychoactive counterpart.
Recreational marijuana, on the other hand, focuses mainly on providing the public with access to products that are geared towards their enjoyment and relaxation. This mainly involves using THC-based goods. However, CBD oil items still remain highly in demand because of its versatility and potency – such as those found in skincare, edibles, and the like.
Marijuana Stocks Making Waves
Now that you are aware of the types of goods available on the market, it is high time that you learn more about the different players and companies in the field. Take a look.
Ancillary Product and Service Providers
These players are responsible for providing products and services that allow MJ-related businesses need. These include lighting systems and another equipment one may need to grow marijuana in the best conditions, and sometimes that includes fertilizer. These industry specialists are also regarded for their consulting and management services.
Drugs and medicine are undoubtedly one of the biggest players in the field because it caters to a wide range of patients with varying conditions. This is a primary reason why numerous biotech companies dedicate their operation and their resources towards developing and manufacturing cannabis-based drugs for its customers.
In short, biotech firms are in charge of creating medicines or treatments. These are usually aimed towards reducing and alleviating pain, reducing inflammation, relaxing muscles, stimulating appetite, and battling cancer cells.
One of the success stories is the rise of Epidiolex. Finally, approved in the United Kingdom by the Food and Drug Administration (FDA), the drug is now able to cater to Dravet Syndrome and LGS, two kinds of rare epilepsy found in children. GW Pharmaceuticals, with its Sativex brand targeting multiple sclerosis, also took 19 years in the making prior to making an outbreak in the sector.
Cannabis Exchange-Traded Funds (ETFs)
An ETF is responsible for providing investors with the chance to lower the risk of their investment. Rather than putting your money all in one place, an ETF provides individuals with investments in different fields within the industry. Apart from those found in this list, many ETFs are delving into partnerships and acquisitions of cannabis research facilities.
Growers, Producers, and Manufacturers of CBD Products and Cannabis
Cannabis items and CBD oil goods remain at the core of this thriving industry. This sector is mainly responsible for planting and growing marijuana as well as selling marijuana-based products in licensed establishments and dispensaries.
CBD firms, on the other hand, are focused on using the non-psychoactive component of the hemp plant and using it for other benefits such as pain relief, inflammation control, and the like.
What to be Mindful of When Investing in Cannabis Stocks and Products
Although the United States has taken steps to legalize both medical and recreational cannabis in the country, legalization on a federal level is something investors have to contend with. As such, companies that dabble in this business would have to result to use over-the-counter trading and buying as well as listing shares on the neighboring Canadian stock market.
Because cannabis remains to be illegal on the federal level, many financial institutions such as banks hesitate to work with MJ-related businesses. Moreover, related transactions are also not being services by these companies. With this, many businesses and consumers will need to keep on using cash instead of other more convenient options such as credit cards and online payment methods.
Since the marijuana industry and its foray into the legal scene is still in its infancy stages, you will need to give it time. More importantly, investors need to lend their patience, especially as the market is still coming back from its continuous decline in the past.
You also need to remember that scientists are still studying the plant, leading to the discovery and research of new cannabinoids. Moreover, the United States still considers the plant as a Schedule I drug, which hinders larger researches on the federal level. This means that there is more to learn and research about cannabis.
While this can be a good thing, the length and speed of research on newly discovered cannabinoids can lead to slow developments. Basically, current knowledge and trending products about marijuana will remain to be the mainstream knowledge until future significant discoveries occur.
The Law of Supply and Demand
The United States is not the only country to produce and sell marijuana on the market. In fact, there are countries that have fully legalized the plant. Countries such as Uruguay and Canada allow their residents to consume recreational marijuana, given that the companies and consumers abide by regulations. Because of this, companies have more freedom when it comes to growing, producing and distributing the plant and infused products.
Now, when it comes to supply and demand, the number of companies that venture into this business is rapidly growing. This includes big, international businesses that operate in the US and abroad, as well as local business owners. With the entry of big and small businesses, you can expect that the market will be saturated with products.
Conclusion
The cannabis market and industry continues to grow, especially with the optimistic mainstream perception of the plant. This is why now is a great time to invest in marijuana stocks and businesses. Just keep in mind that there are regulations you should consider and that legislation can change depending on your location.
Study: Over 20% of HS Seniors Consumed Marijuana Through Vaping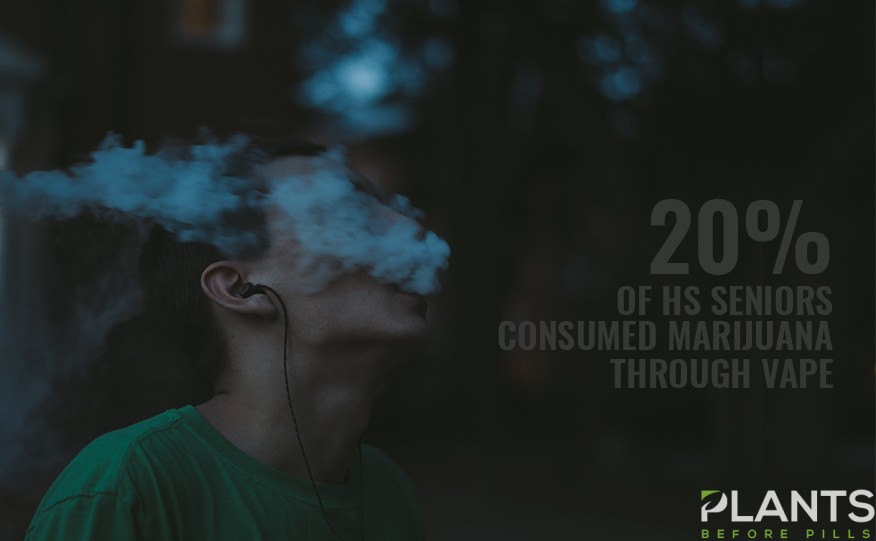 A study commissioned by the National Institutes of Health (NIH) recently revealed that more than 20% of high school seniors in the United States have vaped THC in marijuana. Reuters cited the study which said that the 2019 figure is "the second-largest single-year increase in any substance of abuse ever recorded."
Reuters noted that the research findings "are alarming" in light of the recent deaths related to vaping. In fact, there are four new cases of deaths reported this week associated with fatal lung illness supposedly caused by vaping. This number is part of the 52 deaths and 2,400 hospitalization due to respiratory illness.
Marijuana Vaping – A Recent Study
The study, published in the Journal of the American Medical Association (JAMA), showed that a lot of students have vaped THC in the past year. This includes students from the 12th grade (21%), 10th grade (19%) and 8th grade (7%).
A significant number of students admitted to vaping THC in the past month. In fact, 14% of 12th graders said they did. There is also a 5.6% increase in the number of 10th graders who did, amounting to 12.6% of the respondents. Moreover, there is a 1.3% increase among 8th graders who did so, which brings the number up to 3.9%.
According to the research named "Monitoring the Future," these figures amount to an increase of around 1 million THC vapers in 2019 compared to the numbers in 2018.
The study regarding national drug use trends is conducted annually. In its 45 years, researchers found that the 7.7 percentage-point increase in THC use among 12th-grade students is the second largest for any substance. Nicotine vaping holds the title of being the largest increase with 10.9 percentage points.
Richard Miech, the researcher who led the study remarked that the increase can be attributed to the small form factor of vape pens. These devices are small and discreet, making it easy to conceal. This allows students to easily get away with vaping these substances.
Tobacco control expert Stanton Glantz said that young individuals who have tried vaping nicotine can be more inclined to vape THC or smoke cigarettes. In connection with this, the report revealed that 35% of 12th grade students vaped nicotine. This shows a growth of 5.6 percentage points.
National Institute on Drug Abuse director Dr. Nora Volkow said that regular use of marijuana poses a 50% risk of becoming addicted.