3 Delectable CBD-Infused Recipes to Whip Up on 420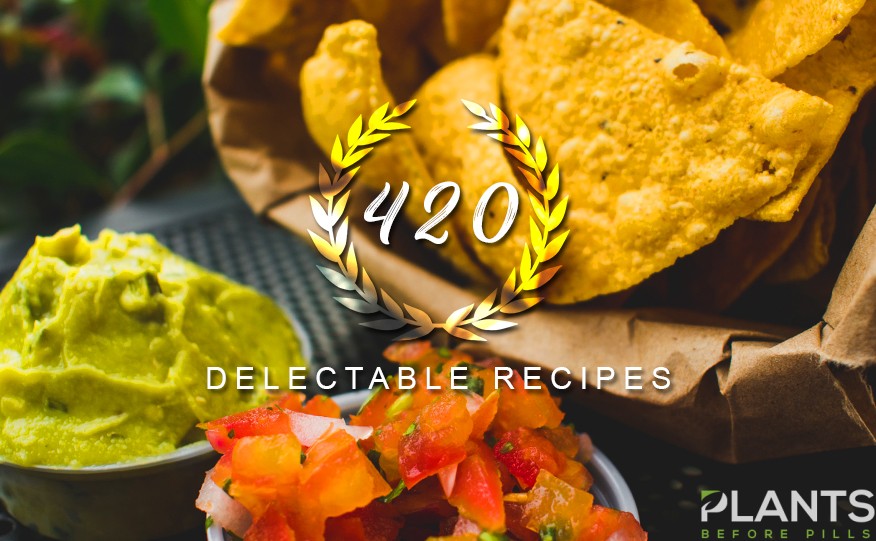 The month of April brings more than just one holiday. Sure, Lent and Easter Sunday should not be missed, especially for Catholics who observe this religious occasion. However, for stoners and weed enthusiasts, this month is highly anticipated for the coming of 420. This unofficial holiday celebrates not only how far the cannabis movement and culture has come, but also the increasing awareness towards marijuana and CBD oil.
With 420 being a momentous event for many stoners around the world, celebrating and making a big deal out of it is certainly one you should not miss. Whether you want to invite people into your home or make plans to attend a friend's party, making plans with your closest buds is a must.
What is a celebration without having food, right? When you expect to get munchies as the day progresses, having delectable food that's yummy and healthy should definitely be on the table. Apart from serving CBD oil edibles, below are some easy CBD oil-infused recipes you can whip up on 420:
CBD Oil and Finger Foods!
Kale Chips
If you expect people to get hungry over time, having healthy snacks on hand is a must. Kale chips are one of the tastiest snacks you can serve your guests, perfect for a night of talking with your friends and for watching stoner-themed films.
To make this, all you need are a pound of organic kale, 2 teaspoons of minced garlic, the zest of one lemon, around two tablespoons of lemon juice, a generous drizzle of olive oil, sea salt, black pepper, and a small amount of your CBD oil.
Cut the kale into bite-sized pieces and discard the stems since this can be bitter. Mix this together with the other ingredients in a small bowl. Once you have incorporated everything together, spread the leaves onto a tray and bake it for at least an hour and a half. If you wish, you can also add parmesan on top so you can enjoy cheesy goodness with every bite.
Nachos with Guacamole
No gathering is complete without the crowd favorite: nachos with guacamole. This is perfect if you want to bring something light and refreshing to the party, something which almost everyone will appreciate.
For this recipe, you will need 4 pieces of smashed, ripe avocados, a cup of diced tomatoes, half a cup of chopped white onions, half a cup of finely chopped cilantro, two tablespoons of lime or lemon juice, and five drops of your favorite CBD hemp oil. All you need to do is mix all of these ingredients together and you are done. However, to let the cannabidiol fully incorporate in your guacamole, it is highly advised to let the mixture sit for a minimum of 5 minutes.
Serve this with your kale chips, store-bought crispy nachos, and even some carrot and celery sticks! This versatile dip is even perfect for toasts topped with an egg.
Sloppy Joe Tacos
If you want to take your favorite comfort food to new heights, making Sloppy Joe tacos will definitely take the cake. Bon Appetit's recipe is easy enough to follow, using only select ingredients. For the filling, you will need 2 pounds of ground beef chuck, around 2 tablespoons of olive olive, chopped yellow onions, chopped garlic cloves, a can of whole peeled tomatoes, a bottle of tomato-based chili sauce, a quarter cup of Worcestershire sauce, and spices such as garlic powder, onion powder, and cumin.
After browning the beef, you will need to cook the garlic and onions. Add the tomatoes and cook until thickened, and add the remaining ingredients and cook until a crust forms. Add 3 to 5 drops of CBD hemp oil, mix, and let it sit until you are ready to serve.
Taco shells, lettuce or cabbage, and sour cream will complete this meal.
There you have it! These three easy cannabis-infused recipes will certainly be the highlight of your gathering during 420.
Ben and Jerry's Intends to Make CBD Ice Cream, Enter Cannabis Industry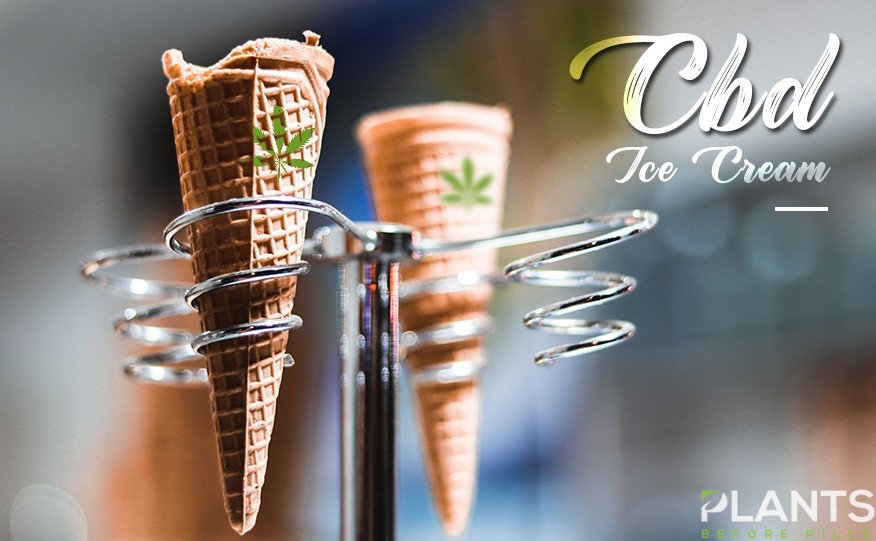 The summer is coming very soon.  With this in mind, renowned ice cream giant, Ben & Jerry's, plans to enter the cannabis industry and make CBD-infused goods for the public.
Last Thursday, May 30, 2019, the company released a mock-up of its pint in social media platform Instagram. The tub featured an all-green design, an ode to cannabis and its green color.
The release of the company's teaser on Instagram is accompanied by the caption, "Trend alert! CBD-infused ice cream is (maybe, hopefully) coming to a freezer near you." Following this, Metro reports that numerous individuals voiced support for the business, with one commenter going as far as saying that they are the "best ice cream company out there."
CBD Ice Cream – A Careful Consideration
Ben & Jerry's is not one to merely jump on trends, states the company in its newly released statement. More than catering its thousands of fans and loyalists around the globe, the business is focusing on working with local and sustainable materials to help CBD-infused ice cream come to life. Should CBD oil be legalized on a federal level, the industry giant plans to work with Vermont locals.
While the corporation states that it is more than happy to churn out a CBD-infused flavor profile, the company is hopeful that the Food and Drug Administration will put a motion for the legalization of CBD edibles and beverages, especially with the support of the people.
The statement reads that the company is "open to bringing CBD-infused ice cream to your freezer as soon as it's legalized at the federal level."
The Guardian reports that the company submitted a comment stating support for the legalization of cannabis. It has also urged its fans to comment on the issue and show backing to the cause, with the consultation period lasting through early July.
Show of Support
Ben & Jerry's have always supported legalized marijuana. Apart from naming their flavors Half Baked and Dave Matthews Band Magic Brownies, the corporation has also shown backing for numerous cannabis-related events.
Business Insider notes that last April 20, 2019 – also known as Weed Day – Ben & Jerry's partnered up with Caliva, a marijuana dispensary in California. Caliva donated 4.20 percent of its sales to Code for America's Clear My Record Program, designed to help individuals who have been arrested on marijuana possession. Meanwhile, the business reportedly gave away free pints of ice cream to individuals living in the state.
CBD for E-Sports Gamers: 4 Things You Should Know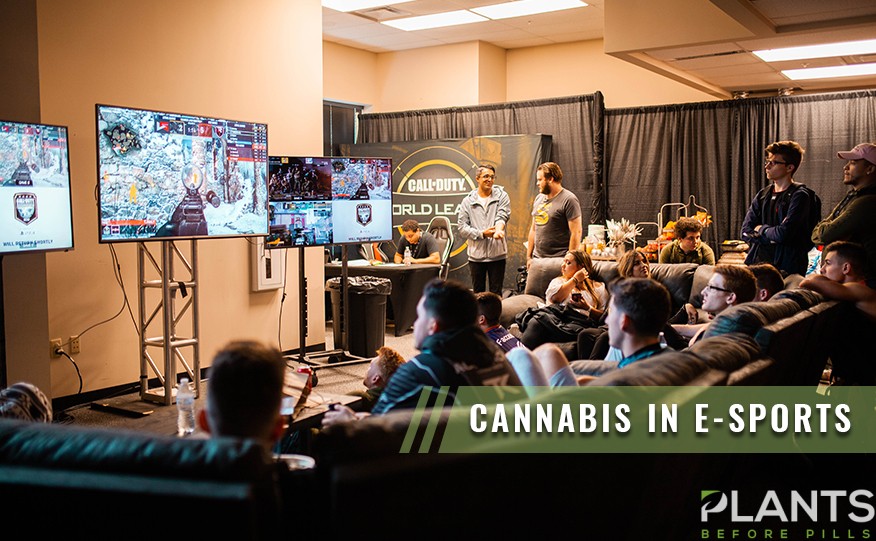 Some people can be quick to deny that eSports is indeed a sport. With policies addressing doping and performance enhancement, it is easy to see that professional gaming is considered and is operated just like traditional sports. If you love cannabis and you are a passionate gamer or even a professional one, you may be wondering about the legality of using cannabis in eSports. Here's what you need to know:
Marijuana is included in the list of banned substances
One of the most important things you should know about combining cannabis and professional gaming is that this plant is one of the prohibited substances in the eSports League (ESL). This policy was implemented back in 2015 when it enacted its anti-doping policy. This policy follows a list released by the Nationale Anti-Doping Agentuer (NADA) and the World Anti-Doping Agency (WADA). Some of the substances prohibited in-competition include marijuana, amfetamine, and fentanyl among others.
To prevent stoned gamers from joining, the ESL decided to get players tested for any of these substances. So, if you are aspiring to become a professional gamer, keep in mind that you would not be able to consume any marijuana from the start of the completion day to the very end of the competition itself.
ESL is not the only one
Aside from eSports League, there are other tournaments and organizations that banned marijuana during the series. This includes the FIFA eWorld Cup, which pits players of the video game version of the football world cup against one another. The World Cyber Games (now known as the World Electronic Sports Games), a smaller version of the ESL, also bans this plant. Lastly, Major League Gaming announced its adoption of the 'Fair Play' concept, which is an anti-doping policy.
Professional gamers can still consume Cannabis, but…
For those of you wanting to be a pro esports player, you might have had your spirits dampened by this news. However, you can reawaken your dreams of joining the league because you do not have to absolutely abstain from your favorite plant. You can still light up as often as you would like as long as it is not within the competition period.
This is a good thing because some cannabinoids are known to enhance focus and cognitive functions. This can make you more alert and responsive to in-game elements, making you a better player. By intaking marijuana during your training sessions, you can improve your neurocognitive functions and who knows, you may even bring your improved senses to the competition itself without consuming marijuana.
Good news: Cannabidiol (CBD) is allowed in-competition!
If you think that being able to consume marijuana outside of the competition is good enough, you will be glad to know that you can even take CBD-infused products during the competition itself! According to the list released by the WADA, natural and synthetic cannabinoids are prohibited during the tournament. However, cannabidiol is an exception to this rule.
By consuming CBD-edibles and drinks during the day of the tournament, you can enjoy enhanced concentration, improved cognition, relaxed disposition and energized feeling. As these qualities are essential to performing excellently
Stoned Gamer Championship Series is a great alternative
For professional gamers who absolutely want to compete while loaded with marijuana, this tournament is for you. Started by Zeus Tipado as a website dealing with independent game development, Stoned Gamer makes professional gaming competitions available for cannabis enthusiasts. With this, Tipado aims to create a culture that takes joy in both gaming and cannabis.
Combining two of your most beloved things can give you the best feeling ever. By knowing these facts about cannabis and professional gaming, you can pursue your dreams and passions in an informed and smart manner!
Cannabis in Pots: Tips for Cooking Meals With CBD Oil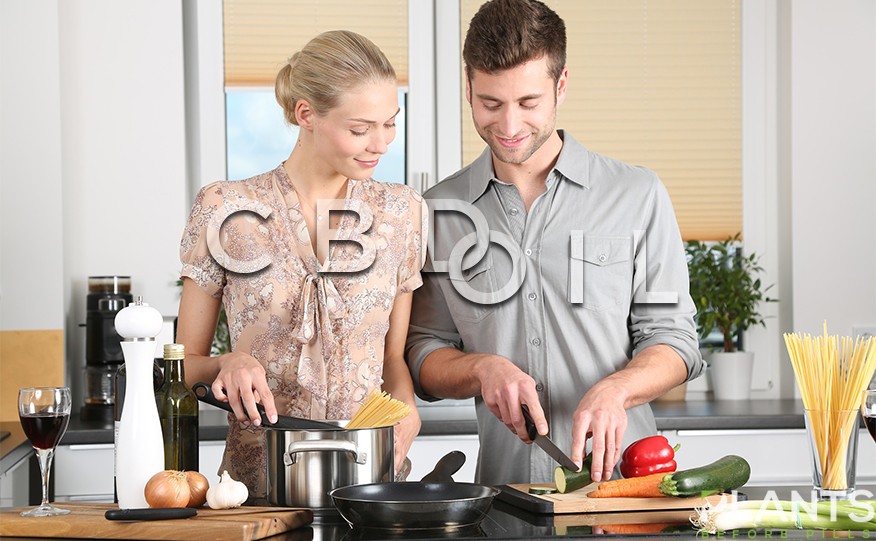 Since scientists discovered multiple health benefits of cannabidiol (CBD), it has become one of the most in-demand substances in the market today. Hence, manufacturers have come up with a wide variety of CBD-infused products in the market. From gummies and brownies to sodas and tonic water, this cannabinoid is slowly becoming a part of the American diet.
Research has shown that this compound derived from cannabis and hemp has a wide range of health-promoting properties. Aside from relieving pain, it can also help prevent and treat anxiety, depression, epileptic seizures, and other serious, life-threatening diseases such as cancer, Alzheimer's disease and a lot more based on clinical and anecdotal evidence.
Because of these health-promoting qualities, many mothers and homemakers are slowly using CBD oil (especially hemp-derived ones) in preparing nutritious and energy-boosting meals. Since medical marijuana has been legalized in 33 states, anyone can buy CBD oil for cooking online or in dispensaries. With this new ingredient, anyone can enjoy a hearty meal containing the healing powers of cannabidiol.
Tips for Cooking with CBD Oil
But before you experiment with CBD oil in your kitchen, you should first take note of some tips from cannabis experts:
Start Small
CBD oil is relatively new to your taste buds. Like any other ingredients foreign to you, need to find the right amount that will suit your palate. Cannabidiol has a particular texture that might not please some people. Some even have allergic reactions to this substance. So, to avoid problems, start with a small dosage in your salad, cookies, and even your coffee and smoothies. Then, gradually increase it once you and your family get used to it.
Buy Only High-Quality Brands
An inferior CBD oil does not only have an unattractive taste; it can also put your health at risk. In extracting cannabidiol from cannabis or hemp, many brands, particularly those with ridiculously low price may use toxic solvents. Also, it might contain high amounts of THC that can make you intoxicated or "stoned." Instead of promoting health and wellness, buying inferior brands might even cause lead to health problems.
To buy high-quality variants, you should do some research online to find out which companies produce the best CBD hemp oil. Aside from determining the reputation of the manufacturer, you should also check whether the brand you are buying passes quality standards and lab results.
Temperature Matters
The overall quality of cannabidiol breaks down when exposed to extreme heat (more than 200 degrees Fahrenheit). So, to maintain the purity of CBD oil, you must not present it on a direct flame. Doing so can lead to the loss of terpenes and other essential nutrients where the substance's health benefits come from.
Also, be sure to stir the food on a regularly during cooking. This action will help distribute the CBD oil throughout the dish while preventing it from overheating.
Store It Properly
Cannabidiol products are sensitive to both heat and light. The best place to store it is a cool and dry pantry. And while you can store it in the refrigerator, you should also check the temperature as CBD oil can become thick once it gets too cold.
If properly stored, CBD oil can last a year or even more. You should also be aware of the cannabinoid's carrier liquid. Cannabidiol extracts are diluted in a carrier liquid such as oils from hemp seed or coconut. Just store your CBD oil in the same method you would use in storing the carrier liquid. Also, see to it that you keep it in a place that small children cannot reach.
By cooking dishes with CBD Oil, you can now have a delectable meal that would also boost the health and wellness of your family.