How Does CBD Oil Help in Strength Training? [A Quick Guide]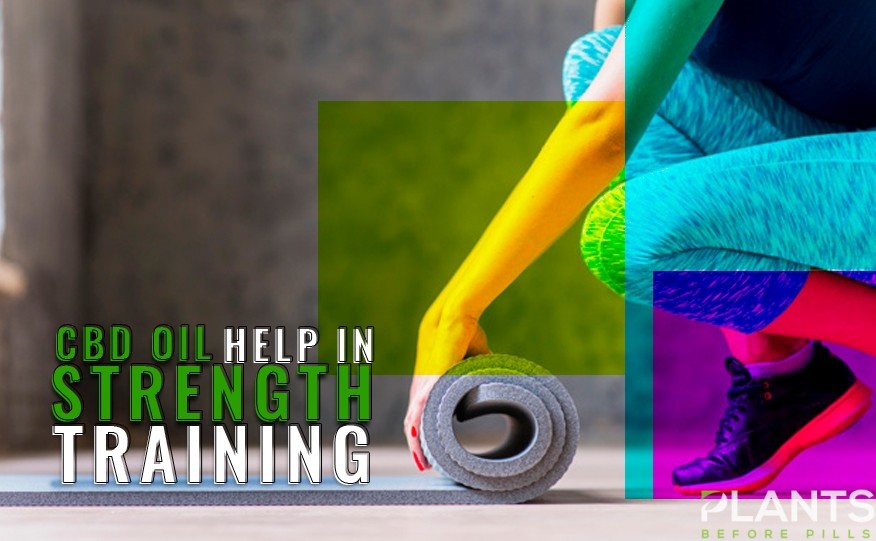 In just a matter of years, CBD oil has become one of the hottest medical products. Researchers have been studying this cannabis-derived compound and found out astounding results from it. Its medicinal properties range from providing pain relief to slowing down the progress of Alzheimer's disease and heart disease. But this compound is not only for therapeutic purposes; it is also helpful as a supplement for your fitness regimen. Find out how this miracle compound can assist in your muscle-building activities.
Muscle Power
Fitness workouts are not complete without strength-building exercises. While aerobic exercises can improve blood circulation, they are usually not enough to give your tone your body and make it fit and healthy. Another part of any fitness routine is engaging in muscle-building activities.
Researchers found that building muscles can provide many health benefits, such as:
Helps you lose weight – Aside from burning fats and calories, strength training can also develop muscle tissues that extend the calorie-burning process. Muscle tissue torches up to 15 times more calories every day than does fat tissue, even when you're not doing anything!
Promotes mental health – Your mind and emotions also benefit from lifting weights. Apart from running and other aerobic exercises, psychologists and psychiatrists now recommend muscle-building activities for boosting your mental health such as helping ease the symptoms of depression and anxiety. Having a leaner body can also make you feel energized and more confident about yourself.
Helps fight free radicals – Research shows regularly lifting weights can result in lesser damage to their body from free radicals. These damaging cells can cause cancer, cardiovascular diseases, neurological ailments like Alzheimer's disease, cataracts, and other health conditions.
Gives you a healthy heart – A body with denser muscles can perform better even with less oxygen. By having a leaner and muscular shape, your heart doesn't have to pump hard when you're carrying out strenuous physical activities. What's more, strong muscles are good for lowering blood pressure.
Improves your looks – As your blood circulation increases while building muscles in the gym, you can have a more chiseled and presentable body. Through regular sessions at the gym, you can have lesser unwanted fat and cellulite, particularly at the most prominent parts of your body.
Protects your joints – Your joints need assistance when doing physical activities. Strength training aims to build more muscle power that will put less strain on joints and connective tissue. With well-built muscles, your joints will not suffer too much pressure from lifting heavy objects.
Boosts your energy – Being sedentary is dangerous to your health. To have toned muscles, you need to move your body and be active. You can't get toned muscles from popping a pill, maintaining a healthy diet, or taking supplements.
CBD for Building Muscles
But while taking medication cannot give you stronger muscles, it can help you during the process of strengthening them. One potent supplement that has received attention from health specialists is CBD.
As a compound extracted from the cannabis Sativa plant, cannabidiol is packed with the medicinal properties of the plant but without its mood-altering effects. Because of its unique ability to interact with the body's endocannabinoid system (ECS), it offers a wide variety of benefits in strength building. One crucial role of ECS is to maintain the internal balance or homeostasis in the body. It is also is responsible for various bodily processes such as appetite, pain management, mood, and memory.
CBD binds to ECS receptors found in your brain, nerves, muscles, and some vital organs. The compound tends to regulate and normalize these receptors in these body parts.
Benefits of Using CBD Oil in Strength Training
With this amazing ability, pure CBD oil and other cannabidiol-infused products can do wonders in your strength-building activities, such as:
Speeding up your metabolism
As mentioned earlier, beefing up your muscles will help you lose weight by boosting your metabolism. CBD oil can make the stored fat in your body more readily burned for fuel during your workout. This process speeds up your metabolism and helps you reduce the energy you need to both produce and maintain healthy muscles.
Lifting heavy weights while building muscle requires strong and healthy bones. To have denser bones, especially if you're in your advanced age, you can use CBD as an excellent supplement. Carrying out tedious work like lifting barbells can lead to injuries and aggravate osteoporosis. Using the substance can help some people with bone problems and diseases to make their bones sturdier for strength building.
Help treat health conditions that prevent muscle gain
Some health issues prevent people from building muscles through resistance and strength training. Conditions such as arthritis, muscle atrophy, and muscle spasms are just some of the health issues that can hamper your muscle-building activities. Another is sarcopenia, a condition wherein muscle tissue loses that naturally takes place as you age. Taking CBD could help you treat these conditions so that you can push your body to build muscles by minimizing the symptoms of these diseases.
Building strong muscles is not limited to the amount of effort or diet. Your hormones also play a crucial role in gaining or retaining muscle mass. Most fitness experts prescribe testosterone and growth hormone supplements to assist in your workouts. While these treatment options are highly beneficial, they can have adverse side effects that may include muscle, nerve and joint pain, aggression, and high cholesterol. CBD is a safer natural alternative to these treatment methods.
CBD is known in the medical world to ease inflammation, soothe muscle spasms, manage pain, and reduce anxiety. These qualities make this substance a good supplement for ardent exercisers, especially after a tedious workout. Many studies show that CBD oil is one of the best anti-inflammatory supplements today as it helps heal the torn muscles faster than traditional products.
This substance can also help you get quality sleep, which is the best activity for muscle recovery. When sleeping, the body produces melatonin, a hormone that puts you to relax and facilitates muscle recovery. Having great bedtime every night can help relieve aching and swollen muscles.
CBD also gives your body the ability to recharge after an energetic workout. Many professionals even say CBD oil is more potent than nutrition-packed post-workout meals when it comes to boosting muscle recovery after rigorous training.
Who Will Benefit from CBD for Strength Training?
You can use CBD whether you want to tone your muscles or you need assistance for building your strength training endeavors.
If you're already engaged in high-intensity workouts and strength-building activities, taking cannabidiol would help reduce cortisol levels in the blood. More popularly known as the stress hormone, too much cortisol in the blood can lead to accumulation of fat. By controlling the release of the hormone, CBD oil can prevent fat deposits while promoting better muscle tissue growth. Less cortisol release also means a more restful sleep, which is perfect for nocturnal muscle growth.
Taking cannabidiol is more helpful for those who need a supplement for particular health concerns like the elderly and those recovering from injuries. If you're one of them, consuming cannabidiol products will provide you relief from chronic pain, muscle inflammation, and fatigue.
Ways to Consume Cannabidiol
While you can choose from various ways of taking your daily prescribed dosage of cannabidiol, experts recommend the ideal method for your specific need. Using CBD oils, tinctures, edibles, and capsules may be the best application methods if you've only started using CBD oil. Both are discreet, and their effect will last for a few hours, often long enough to last throughout your workout.
Inhaling CBD vape oil may not best for first-time users. While vaping the substance is generally safe, some brands contain additives that could adversely impact your health. So, you should check the ratings and reviews of the product and its manufacturer before purchasing any cannabis-based product.
Overall choosing which CBD product to consume depends on your personal preference.
When it comes to the ideal dosage, you should always follow the recommendation on your CBD product. If you're still unsure where to start, a good rule of thumb to find out your ideal dosage is to take 1–6 mg of CBD for every 10 pounds of body weight.
One website has set the serving standard of 25mg cannabidiol taken twice daily. If the dosage is not enough, you can increase your dosage by 25mg every three to four weeks until you reach the amount that works best for you.
Cannabidiol is regarded as safe for consumption even at high dosages, according to the WHO. Many high ranking people use CBD in DC, the nations capital. Even so, you still need to discuss CBD use to your doctors, as it can lead to chemical reactions with other medications you're already taking.
Many studies and anecdotal evidence attest to the benefits of using CBD hemp oil for building muscles and muscle recovery. By taking this cannabis-extracted substance, you can receive a wide range of health and fitness benefits that only a few substances and supplements can match.
Top 4 Best CBD Edibles For Anxiety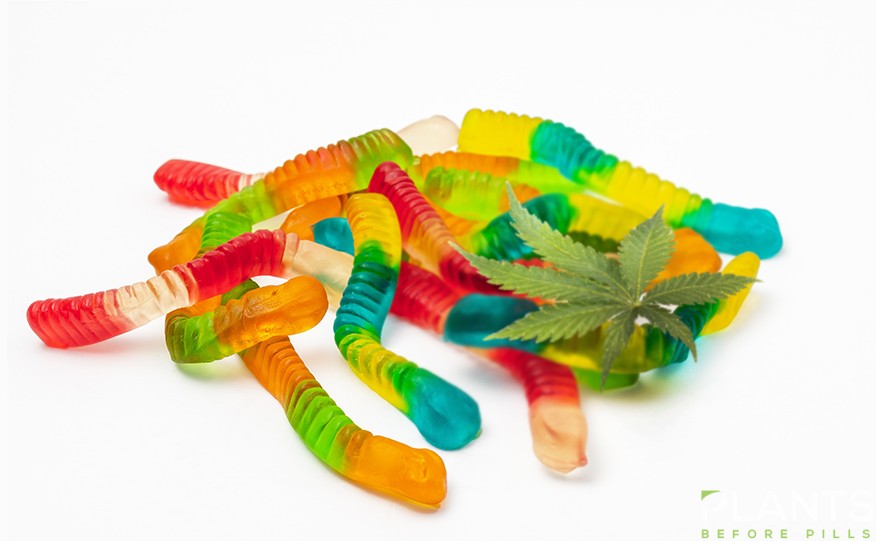 Experiencing anxiety in everyday living is considered normal, however, if symptoms are starting to bug you off, it can lead to constant stress and excessive worrying. For some people, anxiety becomes a huge problem as it triggers physical symptoms like increased heart rate, sweating, trembling, feeling weak and trouble concentrating.
Aside from seeking professional help, you can also take cannabidiol to ease the symptoms and make yourself calm.
How CBD Helps With Anxiety
There are studies and researches that claim the promising ability of cannabis in relieving a generalized anxiety disorder. For instance, a 2010 study found out that cannabidiol revealed changes in blood flow to the regions in the brain linked to feelings of anxiety. Moreover, cannabidiol, which is an active compound in marijuana, reduces symptoms linked to post-traumatic stress and anxiety-provoked sleep disorder in children.
Although more tests are needed to prove the effectiveness of CBD in easing anxiety symptoms, researchers are positive that this compound can be an alternative 'treatment.'
Why Choose CBD Edibles
Taking CBD edibles is like eating candies and chocolates because these CBD products contain different flavors. It can be in the form of gummy bears, brownies, cakes, candies, chocolates, and more.
A research conducted in 2016 suggests that negative health effects can be associated with smoking cannabis. Smoking cannabis can lead to addiction, according to research because a person experiences ease in anxiety. Edibles, by far, are completely safe to take and have fixed dosing. Depending on the amount consumed, it can provide just the right effect on a person.
CBD Effects
When consumed or used, cannabidiol can instantly provide relaxation as it interacts with the body's endocannabinoid system. This system is the who regulates different functions such as sleep, pain, emotions, and appetite.
People who tried cannabidiol for the first time can attest to how effective it is in enhancing sleep, reducing stress levels, and basically improving one's quality of life.
Best CBD Edibles For Anxiety
With the popularity of cannabidiol among adults, the demand increases. Manufacturers cater to this demand and produce new products for safe consumption. If you search online, you can easily find a wide selection of CBD edibles. Given this vast market, you need to be careful about buying products because not all of these promise sound results.
For anxiety relief, here are the best six cannabidiol edibles you can buy.
Kushly CBD Gummies ($55)
If you are after a tasty CBD edible, the Kushly CBD gummies are your best bet. Every gummy contains 30mg of cannabidiol and it gives a natural fruity taste. Recommended dosing is up to two gummies per day.
The best thing about this product is, it is free from the THC content, which is the compound opposite CBD. THC provides psychoactive effects linked to being 'high.' With Kushly CBD Gummies, you can instantly get the goodness of CBD minus the high sensation.
CBDistillery ($60)
Looking for vegan CBD edibles? The search is over because the CBDistillery is 100% vegan and GMO-free. These are flavored gummies in grape, cane juice, and organic concentrate. Derived from US-grown cannabis, every piece of gummy is sure to provide quality results. Each CBD edible contains 30mg of cannabidiol, a good dose for daily consumption.
Relax Bears CBD Daily Dose Gummie ($55)
For mood regulation, the Relax Bears CBD Daily Dose Gummie is considered a holy grail. Each container contains 30 gummies with 10mg cannabidiol. Specially made for anxiety, it provides instant relief for increased heart rate, nervousness, panic attacks, and fatigue.
Hemp Bombs, Original Gummies ($99.99)
One of the best CBD gummies for anxiety is the Original Gummies by Hemp Bombs. It is one of the leading brands that provide high-quality cannabis products at a decent price. The edibles are categorized into three: Original Gummies, High Potency CBD Gummies, and the CBD Sleep Gummies. Each bottle has 60 gummies with 15mg dosage per gummy.
Anxiety disorder is one of the most common mental illnesses in the world, next to depression. It affects millions of adults and is highly curable with the help of professionals and alternative medication. In case you want to try a natural remedy in the form of cannabidiol, make sure to get yourself some CBD edibles for a delightful treat.
How To Tell Which CBD Products You Should Be Taking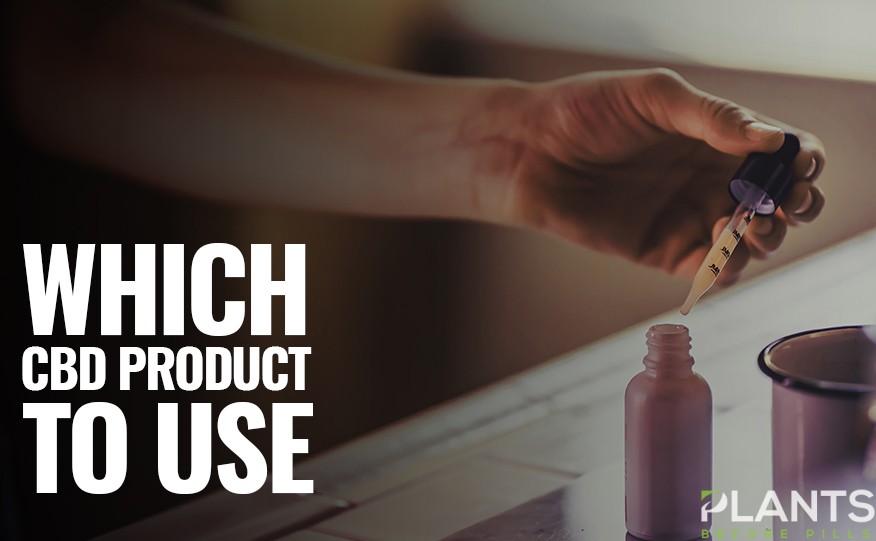 Because CBD's market is enormous nowadays, more and more cannabidiol-infused products occupy the store shelves. This means buying products take time as there are lots of options for edibles, skincare, CBD hemp oil, supplements, and more.
For some people, cannabidiol intake helps relieve symptoms linked to arthritis, muscle and body pain, skin issues, and anxiety. Choosing products carefully helps you find the best one that suits your lifestyle, concerns, and preferences.
Read on to find out all the things you should be considering when buying CBD products.
Determining Reason To Use CBD Products
Before choosing any product, consider asking yourself why you want to use CBD products. While laws about marijuana use are complicated in the United States, significant anecdotal evidence can back up cannabis's variety of applications. For instance, medical properties of cannabidiol ease pain related to skin, bone and mental disorders. Additionally, CBD also helps other people get quality sleep, eliminating insomnia.
Other benefits of CBD include:
Ease back, joint and nerve pain
Reduces inflammation
Promote weight loss from supplement products
Clears acne
Ease anxiety and depression symptoms
Improve the quality of sleep
Deter neurodegenerative diseases
Buy Pure Cannabidiol Or Full-Spectrum
In case you are unaware, the marijuana plant has over 100 active compounds. CBD and THC or Tetrahydrocannabinol are the best-known compounds recognized by science. What is meant when a product has a Full Spectrum label is, it contains other compounds aside from cannabidiol. Full or broad-spectrum products are said to have a synergistic effect, that's why it is considered top of the range. However, the only concern is, THC provides psychoactive effects or the feeling of being high.
Choosing isolate CBD is preferable for someone who just wants the result of CBD and not gets the psychoactive ones. This type of product is also recommended for cooking, as it is tasteless and safe for everyone.
Finding The Right Strength
While CBD is non-toxic and non-addictive, it is crucial to find the right strength for products you will take. At the end of the day, you don't want to consume a high dosage of this active compound for fun. There are minor CBD oil side effects one can experience, including nausea, fatigue, and constipation. After all, not all bodies react well with a high dose of cannabidiol. Therefore, going low is best for first-time users.
Out of all the CBD products, oils are easier to tailor for servings. You can easily increase or decrease the dosage, depending on your needs. While experimenting with the strength and serving size, it's best to start low, usually 10 to 20mg per serving or use. Once you already know what strength works for you, then you can get products at the right dose.
Consumption Methods for CBD Products
There are different methods of cannabidiol consumption. You have to consider a number of factors when determining the method, as some promote faster results compared to others. For instance, the tincture works best for beginners because adding a dose is easy with a dropper. Although tinctures are concentrated, you can easily add a few drops in case you aren't satisfied with the effects.
For people who want to be sure when it comes to dosing, capsules are the best CBD products to get. Each capsule has an accurate dose, making it easy to take and less intimidating. Even older people can pop a pill into your mouth and get the desired results.
Finally, there are edibles, topicals, patches, and vaping products that you can take depending on your needs. For instance, edibles can serve as a snack and topicals can be rubbed on the skin for relief.
Taking CBD provides a host of benefits. Make sure that you will study your options and check the product reviews before buying any product. Most importantly, consider going for a low dose at first, to get your body used to the compound.
European Commission Approves EPIDYOLEX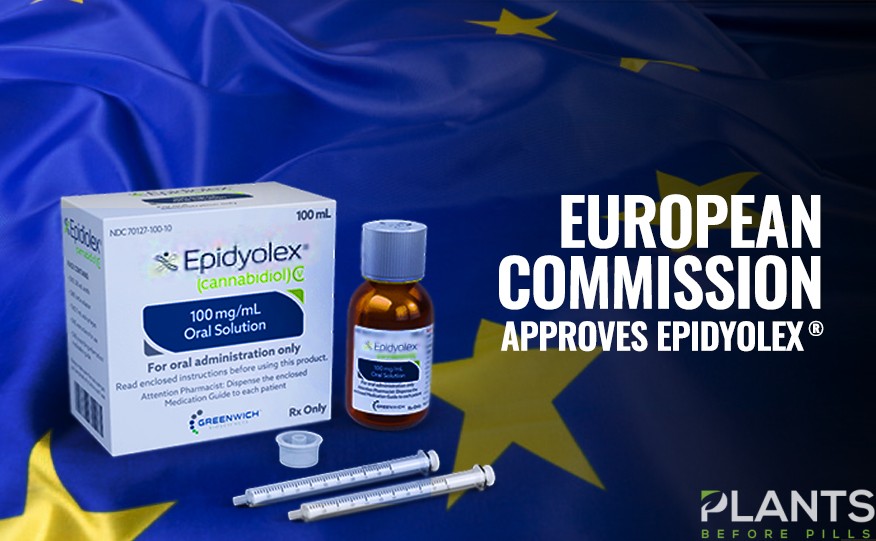 GW Pharmaceuticals, the global leader in developing cannabinoid-based medicines, announced Monday, Sept 23, the European Commission (EC) has approved the marketing authorization for CBD-based seizure medication EPIDYOLEX®.
The European Commission, along with the support of the European Medicines Agency (EMA), has approved Epidyolex for treating seizures associated with two severe forms of epilepsy, namely the Lennox-Gastaut syndrome (LGS) and Dravet syndrome.
With the said approval, patients who are diagnosed with either Lennox-Gastaut syndrome (LGS) or Dravet syndrome can now avail EPIDYOLEX® in the UK and the rest of Europe.
"The approval of EPIDYOLEX® marks a significant milestone, offering patients and their families the first in a new class of epilepsy medicines and the first and only EMA-approved CBD medicine to treat two severe and life-threatening forms of childhood-onset epilepsy," said Justin Gover, CEO of GW Pharmaceuticals, in a press release.
"This approval is the culmination of many years of dedication and collaboration between GW, physicians and the epilepsy community," he continued. "We believe patients and physicians deserve access to rigorously tested and evaluated cannabis-based medicines, manufactured to the highest standards and approved by medicines regulators, and we are delighted to be the first to offer this solution to the epilepsy community."
Lennox-Gastaut Syndrome (LGS) and Dravet Syndrome (DS) are two types of rare epileptic disorders classified under epileptic encephalopathies. Patients who are diagnosed with either LGS or Dravet suffer multiple seizures a day.
Epidyolex, a strawberry-flavored oral solution with cannabidiol (CBD), helps significantly reduced the frequency of seizures in patients diagnosed with LGS and Dravet syndrome. The drug is considered to be non-psychoactive and contains only less than 0.1 percent THC, the principal psychoactive constituent of cannabis.
"LGS and Dravet syndrome are two of the most severe and difficult-to-treat forms of childhood-onset epilepsy, with few patients achieving adequate seizure control," said Professor Elinor Ben-Menachem, professor of neurology and epilepsy at the University of Gothenburg's Sahlgren Academy. "The EMA approval of Epidyolex will bring hope to patients and families, with the potential to better control seizures and improve quality of life."
To date, an estimate of about 50,000 children and young adults in Europe are diagnosed to have one of the two syndromes, with about 10,000 coming from the UK.
Meanwhile, this CBD oral solution has already been approved by the U.S. Food and Drug Administration (FDA) back in June 2018 under the trade name EPIDIOLEX®.