How Does CBD Oil Help in Strength Training? [A Quick Guide]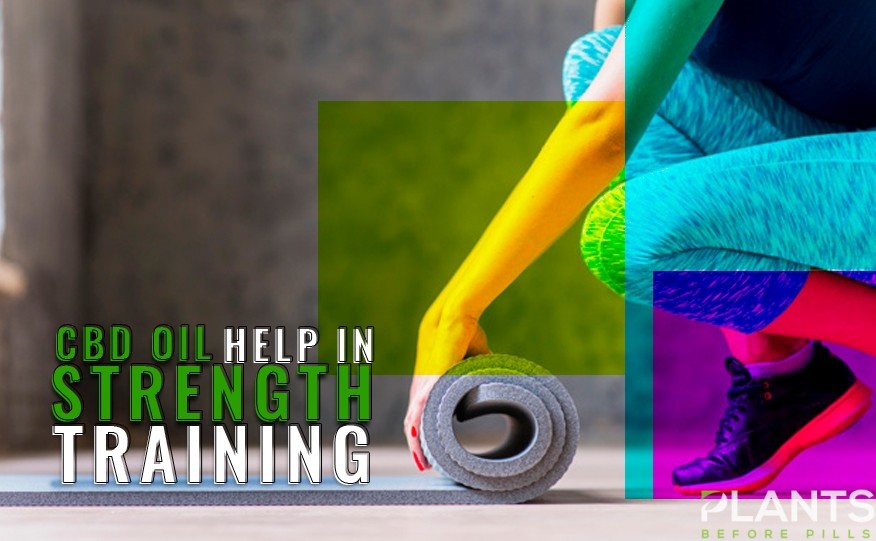 In just a matter of years, CBD oil has become one of the hottest medical products. Researchers have been studying this cannabis-derived compound and found out astounding results from it. Its medicinal properties range from providing pain relief to slowing down the progress of Alzheimer's disease and heart disease. But this compound is not only for therapeutic purposes; it is also helpful as a supplement for your fitness regimen. Find out how this miracle compound can assist in your muscle-building activities.
Muscle Power
Fitness workouts are not complete without strength-building exercises. While aerobic exercises can improve blood circulation, they are usually not enough to give your tone your body and make it fit and healthy. Another part of any fitness routine is engaging in muscle-building activities.
Researchers found that building muscles can provide many health benefits, such as:
Helps you lose weight – Aside from burning fats and calories, strength training can also develop muscle tissues that extend the calorie-burning process. Muscle tissue torches up to 15 times more calories every day than does fat tissue, even when you're not doing anything!
Promotes mental health – Your mind and emotions also benefit from lifting weights. Apart from running and other aerobic exercises, psychologists and psychiatrists now recommend muscle-building activities for boosting your mental health such as helping ease the symptoms of depression and anxiety. Having a leaner body can also make you feel energized and more confident about yourself.
Helps fight free radicals – Research shows regularly lifting weights can result in lesser damage to their body from free radicals. These damaging cells can cause cancer, cardiovascular diseases, neurological ailments like Alzheimer's disease, cataracts, and other health conditions.
Gives you a healthy heart – A body with denser muscles can perform better even with less oxygen. By having a leaner and muscular shape, your heart doesn't have to pump hard when you're carrying out strenuous physical activities. What's more, strong muscles are good for lowering blood pressure.
Improves your looks – As your blood circulation increases while building muscles in the gym, you can have a more chiseled and presentable body. Through regular sessions at the gym, you can have lesser unwanted fat and cellulite, particularly at the most prominent parts of your body.
Protects your joints – Your joints need assistance when doing physical activities. Strength training aims to build more muscle power that will put less strain on joints and connective tissue. With well-built muscles, your joints will not suffer too much pressure from lifting heavy objects.
Boosts your energy – Being sedentary is dangerous to your health. To have toned muscles, you need to move your body and be active. You can't get toned muscles from popping a pill, maintaining a healthy diet, or taking supplements.
CBD for Building Muscles
But while taking medication cannot give you stronger muscles, it can help you during the process of strengthening them. One potent supplement that has received attention from health specialists is CBD.
As a compound extracted from the cannabis Sativa plant, cannabidiol is packed with the medicinal properties of the plant but without its mood-altering effects. Because of its unique ability to interact with the body's endocannabinoid system (ECS), it offers a wide variety of benefits in strength building. One crucial role of ECS is to maintain the internal balance or homeostasis in the body. It is also is responsible for various bodily processes such as appetite, pain management, mood, and memory.
CBD binds to ECS receptors found in your brain, nerves, muscles, and some vital organs. The compound tends to regulate and normalize these receptors in these body parts.
Benefits of Using CBD Oil in Strength Training
With this amazing ability, pure CBD oil and other cannabidiol-infused products can do wonders in your strength-building activities, such as:
Speeding up your metabolism
As mentioned earlier, beefing up your muscles will help you lose weight by boosting your metabolism. CBD oil can make the stored fat in your body more readily burned for fuel during your workout. This process speeds up your metabolism and helps you reduce the energy you need to both produce and maintain healthy muscles.
Lifting heavy weights while building muscle requires strong and healthy bones. To have denser bones, especially if you're in your advanced age, you can use CBD as an excellent supplement. Carrying out tedious work like lifting barbells can lead to injuries and aggravate osteoporosis. Using the substance can help some people with bone problems and diseases to make their bones sturdier for strength building.
Help treat health conditions that prevent muscle gain
Some health issues prevent people from building muscles through resistance and strength training. Conditions such as arthritis, muscle atrophy, and muscle spasms are just some of the health issues that can hamper your muscle-building activities. Another is sarcopenia, a condition wherein muscle tissue loses that naturally takes place as you age. Taking CBD could help you treat these conditions so that you can push your body to build muscles by minimizing the symptoms of these diseases.
Building strong muscles is not limited to the amount of effort or diet. Your hormones also play a crucial role in gaining or retaining muscle mass. Most fitness experts prescribe testosterone and growth hormone supplements to assist in your workouts. While these treatment options are highly beneficial, they can have adverse side effects that may include muscle, nerve and joint pain, aggression, and high cholesterol. CBD is a safer natural alternative to these treatment methods.
CBD is known in the medical world to ease inflammation, soothe muscle spasms, manage pain, and reduce anxiety. These qualities make this substance a good supplement for ardent exercisers, especially after a tedious workout. Many studies show that CBD oil is one of the best anti-inflammatory supplements today as it helps heal the torn muscles faster than traditional products.
This substance can also help you get quality sleep, which is the best activity for muscle recovery. When sleeping, the body produces melatonin, a hormone that puts you to relax and facilitates muscle recovery. Having great bedtime every night can help relieve aching and swollen muscles.
CBD also gives your body the ability to recharge after an energetic workout. Many professionals even say CBD oil is more potent than nutrition-packed post-workout meals when it comes to boosting muscle recovery after rigorous training.
Who Will Benefit from CBD for Strength Training?
You can use CBD whether you want to tone your muscles or you need assistance for building your strength training endeavors.
If you're already engaged in high-intensity workouts and strength-building activities, taking cannabidiol would help reduce cortisol levels in the blood. More popularly known as the stress hormone, too much cortisol in the blood can lead to accumulation of fat. By controlling the release of the hormone, CBD oil can prevent fat deposits while promoting better muscle tissue growth. Less cortisol release also means a more restful sleep, which is perfect for nocturnal muscle growth.
Taking cannabidiol is more helpful for those who need a supplement for particular health concerns like the elderly and those recovering from injuries. If you're one of them, consuming cannabidiol products will provide you relief from chronic pain, muscle inflammation, and fatigue.
Ways to Consume Cannabidiol
While you can choose from various ways of taking your daily prescribed dosage of cannabidiol, experts recommend the ideal method for your specific need. Using CBD oils, tinctures, edibles, and capsules may be the best application methods if you've only started using CBD oil. Both are discreet, and their effect will last for a few hours, often long enough to last throughout your workout.
Inhaling CBD vape oil may not best for first-time users. While vaping the substance is generally safe, some brands contain additives that could adversely impact your health. So, you should check the ratings and reviews of the product and its manufacturer before purchasing any cannabis-based product.
Overall choosing which CBD product to consume depends on your personal preference.
When it comes to the ideal dosage, you should always follow the recommendation on your CBD product. If you're still unsure where to start, a good rule of thumb to find out your ideal dosage is to take 1–6 mg of CBD for every 10 pounds of body weight.
One website has set the serving standard of 25mg cannabidiol taken twice daily. If the dosage is not enough, you can increase your dosage by 25mg every three to four weeks until you reach the amount that works best for you.
Cannabidiol is regarded as safe for consumption even at high dosages, according to the WHO. Many high ranking people use CBD in DC, the nations capital. Even so, you still need to discuss CBD use to your doctors, as it can lead to chemical reactions with other medications you're already taking.
Many studies and anecdotal evidence attest to the benefits of using CBD hemp oil for building muscles and muscle recovery. By taking this cannabis-extracted substance, you can receive a wide range of health and fitness benefits that only a few substances and supplements can match.
CBD Oil for Colds and Flu – Is it Effective?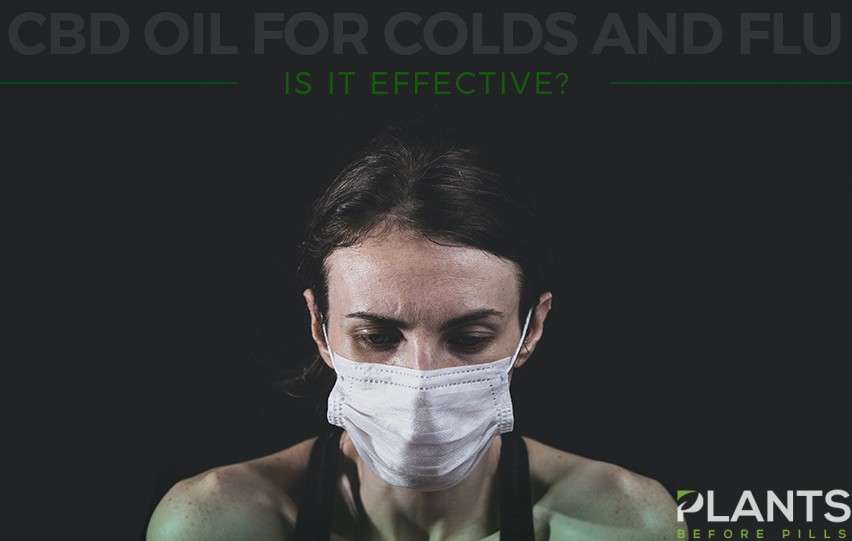 Coughs and flu can blindside you at any given moment. From having a sore throat, stuffy nose, cough, and even migraines, flu can amp all of these up by giving you fever, body malaise, and fatigue. This can even leave you feeling as if a train has gone through you and back.
With the virus pandemic in full swing and the changing of seasons just around the corner, the weather and the stress can be wreaking havoc on just about everyone's bodies. This leaves our immune system compromised. While most people opt for the traditional and readily available flu vaccine, many have been exploring their options and going off the beaten path by trying CBD oil and other similar natural remedies.
Although taking medication and a flu shot can drastically reduce your symptoms, letting your symptoms take its course with the help of more natural aids or treatments can do wonders for your body. With CBD products available in a variety of forms, these types of remedies can readily boost your immune system and help keep you from contracting viruses that cause these.
Colds and Flu – What are These?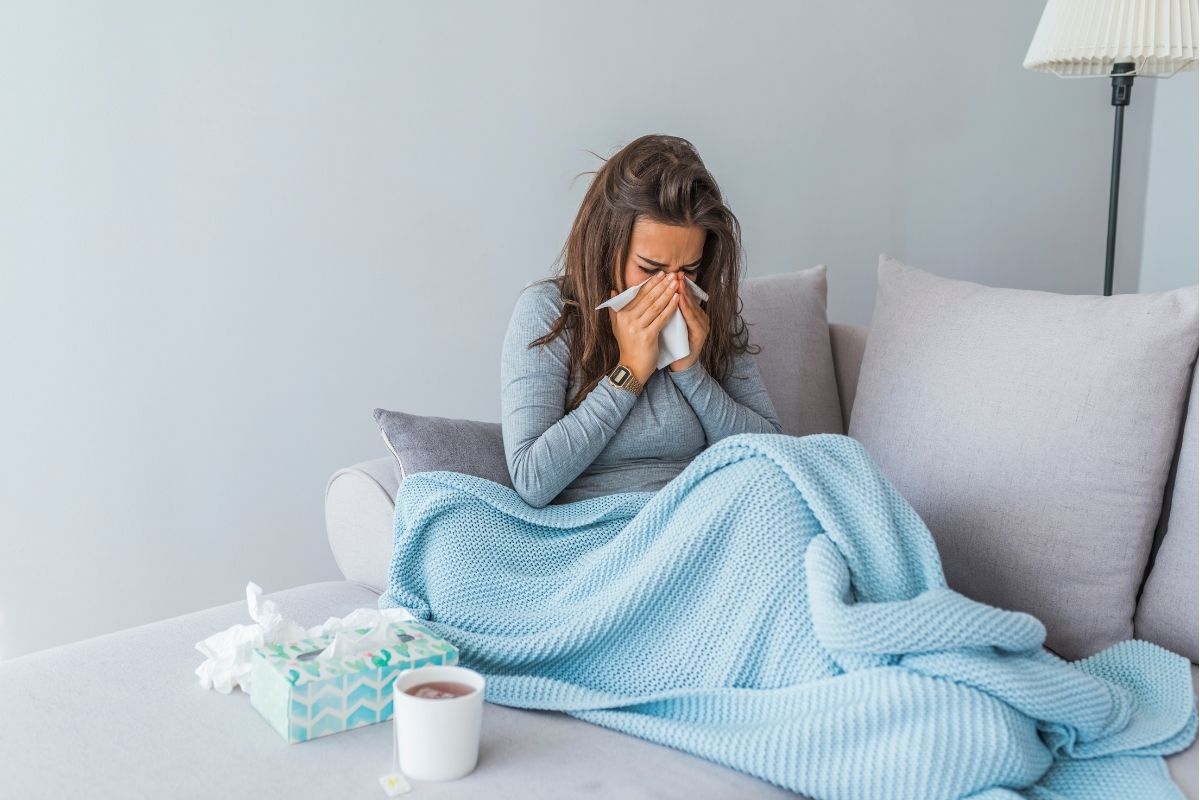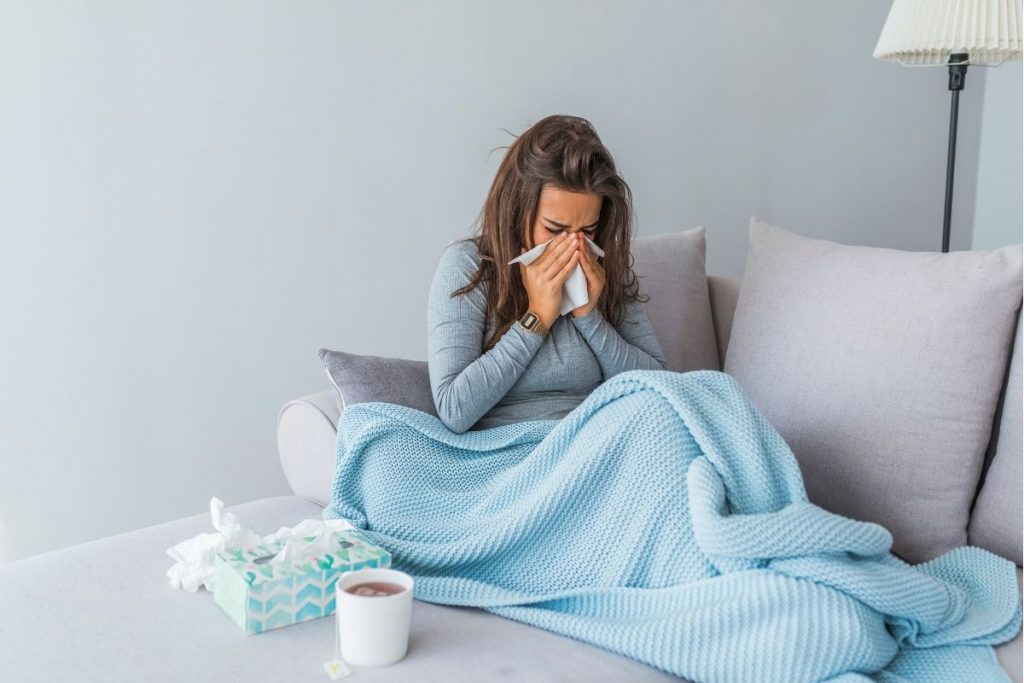 Colds are caused by viruses, such as rhinovirus, and these are characterized mainly by sore throat, cough, runny nose, and congestion. On the other hand, influenza or the flu, is caused by the flu virus. These are commonly accompanied by coughing fits, headaches, migraines, and even fever and fatigue. Many individuals die from this year after year, especially during epidemics.
Influenza and other deadly viruses are highly contagious as they can be spread via tiny droplets of mucus by sneezing or coughing. Both common colds and the flu are prevalent during wintertime.
Causes of Colds and Flu
There are varying reasons why we catch these types of illnesses. Most of the time, these are respiratory infections that affect our immune systems. Other times, these can stem from being confined with individuals who have these viruses in their bodies. Individuals who are sick with colds and types of flu can easily spread their germs on various non-porous surfaces or via droplets in the air.
Apart from the aforementioned causes, lack of sleep, stress, and anxiety, can also factor in the deterioration of your immune system. During rest or sleep, the immune system is said to release cytokines which help fight inflammation or infections. However, sleep deprivation, as well as stress and other similar factors, decrease the production of these cytokines.
Effectiveness of CBD Oil for Colds and Flu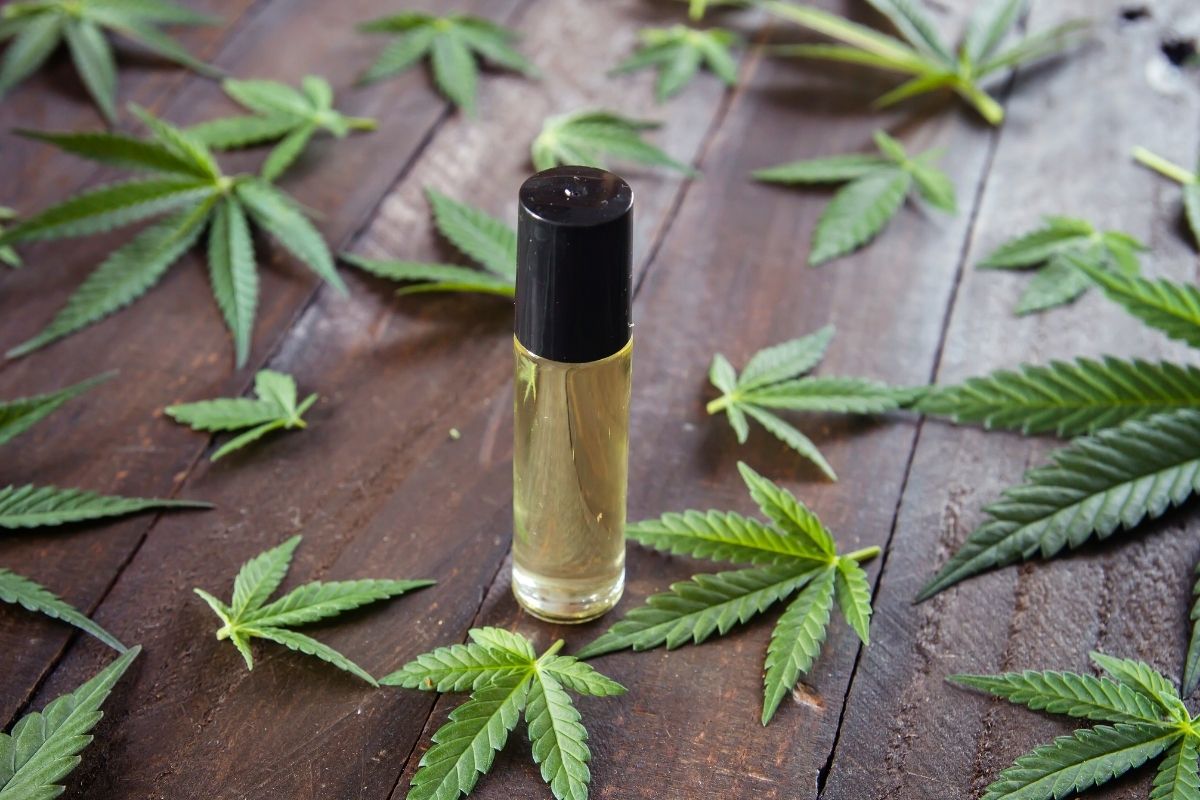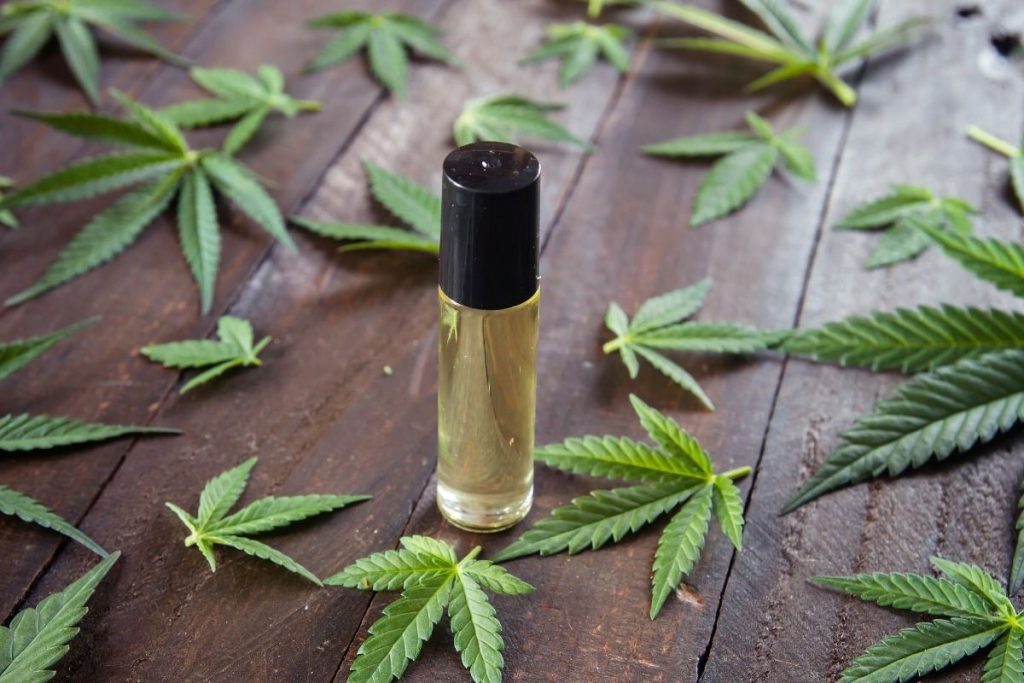 Cannabidiol and even tetrahydrocannabinol (THC) may help ease symptoms of colds and the flu. The former is imbued with anti-inflammatory and antibacterial properties which can help reduce or prevent infections from further developing.
At the same time, taking CBD oil can also help reduce bodily pain and inflammation, allowing individuals suffering from these conditions to heal and rest from their illness. Moreover, CBD products are also effective in reducing migraines, body malaise, headaches and more, by suppressing the receptors within the body thanks to the cannabinoids working together with the body's endocannabinoid system.
While cannabidiol products may not necessarily be able to directly cure a common cold or take away the flu, it can help provide individuals with relief. In the same way, it can also help drastically reduce the symptoms of individuals who take this.
The Bottom Line
Cannabidiol is one of the most medicinal chemical compounds found in the cannabis plant. With the benefits it offers for addressing cough and flu symptoms, you can rely on this cannabinoid for relief. So, make sure to stock up on CBD products so that you will be ready when you need it.
Will CBD Oil Help With A Toothache?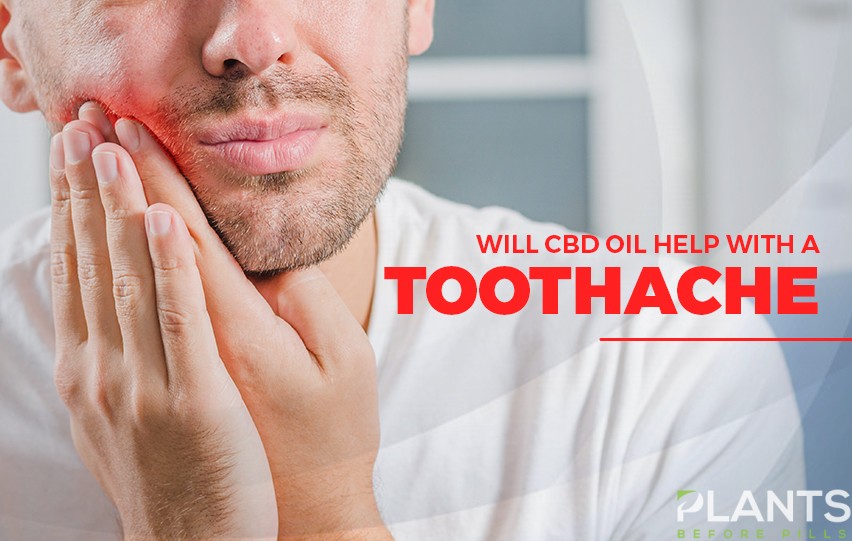 By now, you have probably heard of the various CBD oil benefits, especially as this cannabinoid has been legalized in almost all states except three. One of the most popular properties of this chemical compound is that it has pain-relieving effects. It is known to treat chronic pain and minor aches, which makes it a pretty handy addition to your medical aid kit.
If you often suffer from toothaches, you might be wondering if CBD oil help relieve this issue. Here's what you need to know:
Why Do You Have Toothaches?
Before we begin, you might be wondering what causes toothaches. The most general way to answer this is that it is pain caused by the irritation of the nerve of an affected tooth or surrounding it. There are many reasons why such nerves are irritated. This includes tooth infections, decays, injuries, sensitivity, tooth loss and gum disease. Extraction can also result in dental pain.
The thing about toothaches is that it not only impacts the affected tooth, but also other parts of the body. Toothaches can result in pains in the jaw, ear and sinuses, which can make the experience much more uncomfortable.
Can You Use CBD Oil for Toothaches?
Will CBD Oil Help wth a toothache? Yes, it is a great option for alleviating minor toothaches. This cannabinoid can help relieve debilitating and chronic pain, thus increasing the quality of life of patients. So, cannabidiol will not have problems relieving small toothaches.
Now, notice that we say that this compound can treat minor or small toothaches. This is because there are aches that come and go without issues. An example of this is when your teeth are sensitive to hot and cold temperatures.
However, if the source of the pain is much more serious such as decays, infections and diseases, it is better to use CBD oil for pain as a temporary reliever. Then, make sure to visit your dentist to ensure that the root of the problem is addressed so that you can experience long-term pain relief and healthier dental state.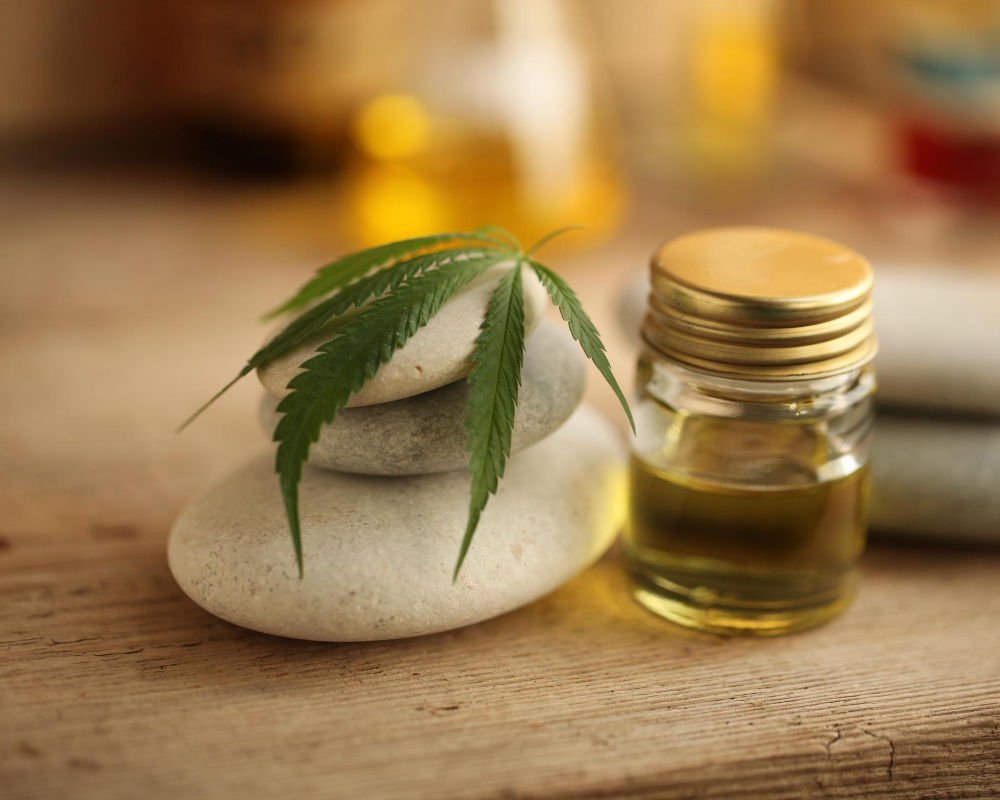 Ways to Use Cannabidiol Oil to Relieve Toothaches
Now that you know that you can use this cannabinoid to treat minor aches or to temporarily relieve pain from serious conditions, you may be curious as to how you can use it for this purpose. Check out the most effective and efficient ways to use this product for tooth pains.
Apply Directly on the Tooth
The best way to use this oil is to apply it on the affected tooth. Usually, these products come in small bottles with droppers, making it easier to drop it directly to the affected area. This way, the compound can act on the site, giving you quick relief.
Another common way to consume this product is to place it under the tongue and wait for your glands to absorb it. This may take some time to take effect. However, you can bet that some of this product may escape toward other parts of your mouth, including your teeth.
If you do not want to place oil into your mouth, then your best option is to use soft gels that contain cannabidiol oil. This will take longer to take effect, so you should give it a few minutes.
Tinctures work like oils. The only difference is that oils are, well, cannabidiol-infused oils, while tinctures are alcohol-based. You can apply it directly onto the affected area or place it under your tongue.
The Bottom Line
CBD oil offers great potential in relieving toothaches. So, if you are bothered by minor or major dental pains, then this can offer some relief. Just make sure to see your dentist for any serious discomforts and issues.
For quality Full Spectrum CBD products check out Hemping. They aim for the betterment of all and to change the views on how CBD impacts our day to day lives!
Grave's Disease: What is it and Can CBD Help?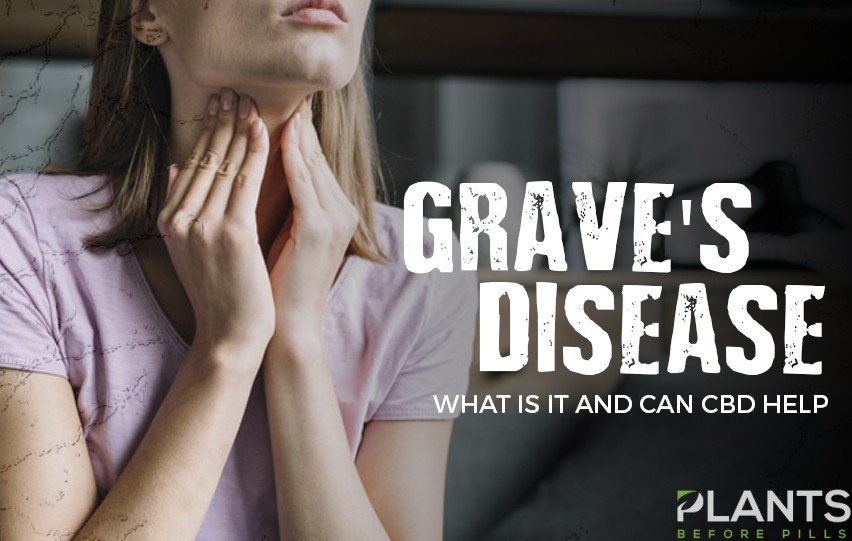 Cannabidiol (CBD) is known as the most medicinal chemical compound in the cannabis plant. In fact, this cannabinoid is infused in many products, including cosmetic and wellness items. With many people using CBD oil and other similar products, you might be wondering if you can use it as a treatment aid for your medical condition. If you have Grave's Disease, then this article is for you. Read on to know more:
What is Grave's Disease?
For the uninitiated, Grave's Disease is an autoimmune disorder or one that causes your body to attack itself. This disease causes your immune system to attack your thyroid, which leads to it creating more thyroid hormone than what you actually need, resulting in hyperthyroidism. One of the responsibilities of the thyroid hormone in your body's use of energy, which means that it can affect almost all systems of your body.
This disease is hereditary and is common in women between 30 to 50 years old, although men can get this disorder, as well. Those with other autoimmune disorders can develop the disease, too.
Some of the most common symptoms of Grave's Disease include increased anxiety and irritability, tremors, fast or irregular heartbeat, change in the menstrual cycle, goiter, bulging eyes or Grave's ophthalmopathy, fatigue, weight loss despite normal eating, restlessness and insomnia.
Treatment options include medicine, radioiodine therapy and thyroid surgery. Keep in mind that hyperthyroidism, while usually related to Grave's Disease, can be caused by a wide variety of disorders.
How Can Cannabidiol Help?
Now that you know what this disease is, you might be wondering how you can incorporate cannabidiol into your treatment regimen. Here are some ways it can aid in your journey to treating this condition: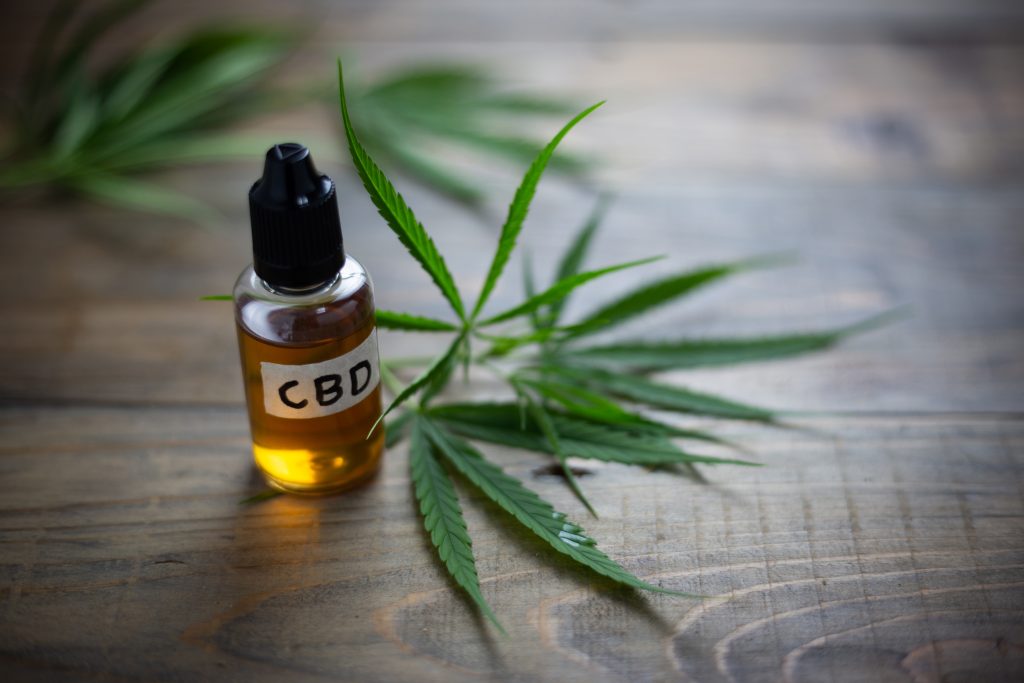 Reduce Anxiety and Depression
As mentioned, this condition can cause irritation and anxiety because of hormonal imbalance caused by increase thyroid hormones in your body. This can cause a decreased quality of life and more serious mental disorders when left untreated. CBD oil and other products can aid in minimizing anxious feelings and irritation, especially as it induces relaxation.
Aid in Relaxation and Sleep
Speaking of relaxation, CBD is a great compound to take if you want to address the restlessness you are feeling due to this disease, which can also cause sleep irregularity such as insomnia. This cannabinoid is known to clear consumers' minds when needed.
Boost Energy
The thing about CBD is that it works like a two-way street. This means that it can help when you need to relax and it can also help when you need an extra energy boost. In fact, many people use this at the start of their day as part of their morning routine. Some infuse it with their coffee or tea, and even in meals.
Overall Regulation
Another thing to know about this compound and cannabinoids in general is that they interact with your body's internal cannabinoid receptors, which is part of your endocannabinoid system. There are receptors in certain parts of your nervous, digestive and immune systems, which means that it has the potential to address the issue at its roots. When it comes to regulating your energy, CBD is a great and valuable option.
The Bottom Line
If you are taking medications to address your disorder, you need to make sure that you consult your doctor before taking cannabidiol. Once your doctor signs off on this plan, you can visit a dispensary near you to get the best product for your needs. If you live in a place where you can easily access CBD, then all the better.