How Long Does CBD Oil Last?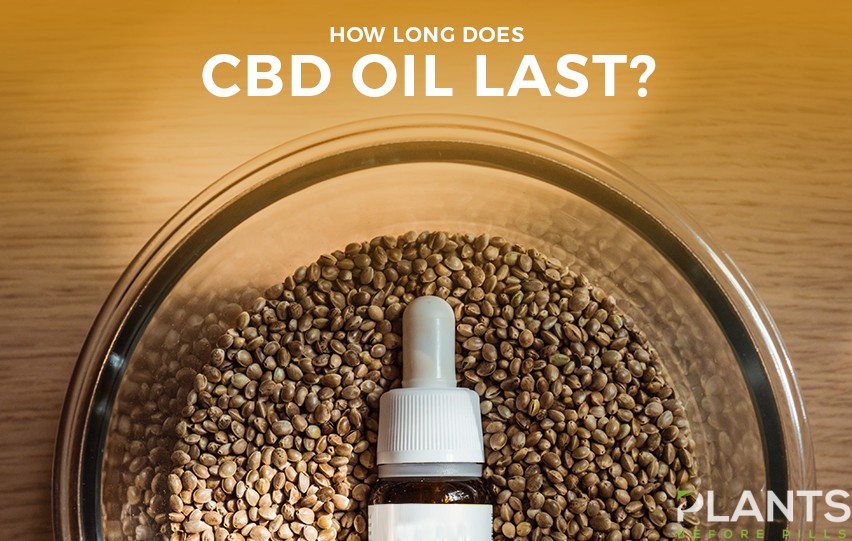 Cannabidiol oil seems to be one of the latest and lasting trends to stay in the cannabis industry. Besides the buzz surrounding the plant, the numerous benefits that people claim to see and experience are more than enough to urge many others to try this miracle worker.
These days, many people take CBD products and cannabidiol oil-based items on the daily. Whether it's to alleviate some of their chronic pain, to treat stress and anxiety, to help manage inflammation and other similar conditions, or to simply feel energized yet zen, there are tons of reasons why individuals are flocking to this product.
Because of the popularity and the recent surge of interest in cannabidiol in the industry, it appears that interested users and even seasoned players have a lot of questions surrounding this liquid gold. One of the most common questions about this is how long it lasts – whether this refers to its shelf life or its effects on the body.
This is certainly a great question. After all, a bottle of high-quality CBD oil is quite hard to come by, especially when it tends to command a relatively high price point. If you are not one to waste cannabis products and want to prolong your use of this oil for as long as you can, you might only end up using a few drops a day, thus taking a bottle a few months' time or even a year before you can fully consume this.
If you are wondering the same thing, worry not. This article has got you covered.
CBD Oil – What is It?
CBD oil, short for cannabidiol, is a substance derived from the cannabis sativa plant. This is also known as marijuana. Although marijuana is known for its intoxicating and mind-altering substance thanks to the presence of tetrahydrocannabinol, otherwise known as THC, cannabidiol is free from the psychoactive effects the plant is known for.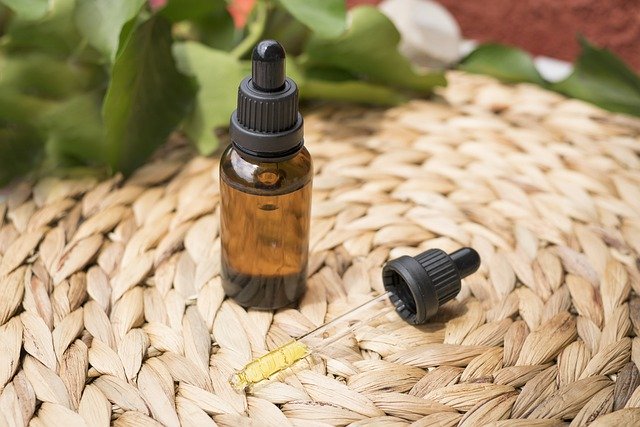 How CBD Oil Works
Instead of giving users a feeling of intoxication or a sense of 'high,' cannabidiol works by inhibiting, interacting, and stimulating the endocannabinoid system of the body in order to produce more cannabinoids. The endocannabinoid system is responsible for controlling a wide range of bodily functions, including pain and pleasure reception, sleep, mood, memory, appetite, and many others.
Besides stimulating the endocannabinoid system to produce more cannabinoids, cannabidiol is also recognized for its ability to prolong the presence of cannabinoids in the body.
This compound also works by influencing non-cannabinoid receptors, meaning it can address and treat different conditions within an individual, such as managing psychotic disorders, treating pain and inflammation, and even address stress and anxiety.
Effects of CBD Oil on the Body
Highly regarded for its non-psychoactive properties, cannabidiol oil makes for an ideal addition to managing a wealth of conditions. As mentioned, this is used for managing stress, anxiety, and depression, and even treating symptoms of post-traumatic stress disorder (PTSD).
One study even links the consumption of cannabidiol in the reduction of certain heart conditions, like those of heart attacks and strokes. It is also used in addressing different types of epilepsy as well as treating chronic pain and inflammation.
The effects of CBD oil on the body from one user to another. This can depend on the dosage taken by the user and how this was consumed (i.e. mixed with food sources, straight like a tincture, capsules, topicals, and the like). Other factors that may influence this are your body's weight, metabolism, frequency of use,
In general, the effects of such products can stay in the body for at least two to eight hours. However, the effects can kick in as early as 15 minutes if this is consumed sublingually or via vaping. It may take an hour or two for effects to take place when edibles and topicals are taken.
Those new to the scene are advised to take it slow and small, meaning a low serving of approximately five to 10 milligrams. This way, you can ascertain the effects this compound has on you and your body. You can easily work your way up once you are accustomed to its effects.
Shelf Life of CBD Oil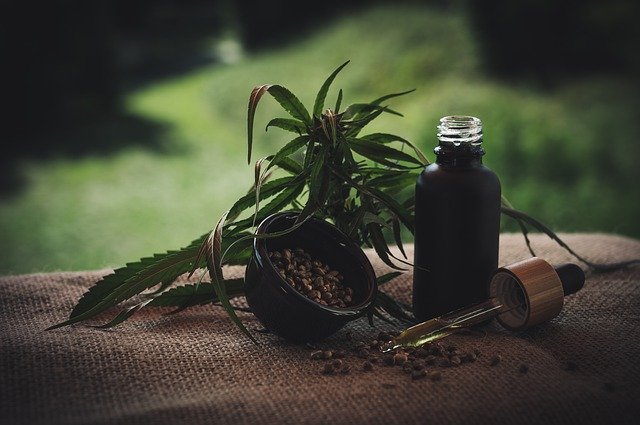 CBD oil products are said to have a shelf life ranging anywhere from 14 to 24 months. While those past its prime won't necessarily turn bad or go rancid right away, the product may lose some of its potency over time. Past its date of expiration, the enzymes present within the product may oxidize and break down, making the product become less effective than before.
Some indications that cannabidiol oil has already gone bad are the presence of a funky and skunky aroma, or an otherwise assaulting odor, as well as rancidity and cloudiness within the oil. Moreover, oil that is already past its prime may appear to have a thicker texture and have some bubbling inside, thereby losing its smooth and silky consistency.
A change in color may also indicate that the product has already gone to a point of no return. Use this with caution. While this may not make you sick if you consume this in small doses, it's best to toss bottles away that have been sitting in your shelves or storage spaces for far too long.
Just like the product's effectiveness on the body, there are a number of factors that play in determining the shelf life of CBD.
One of the main considerations you have to bear in mind is the manufacturing and extracting process. The hemp or marijuana plant it was derived from plays a huge role in its shelf life. Those that are grown in nutrient-rich soil and without the use of artificial preservatives may bring forth a more potent and healthier plant, which can help in producing quality results, especially when paired with quality and state-of-the-art extraction methods.
In contrast, plants that are placed in poor conditions and are extracted using industrial methods tend to have a shorter shelf life. In terms of extraction methods, the industry standard is said to be those that use C02 extraction method. This type of extraction helps the compound stay fresher and more stable than ever because it does not destabilize the compounds within.
The packaging of the CBD oil is also a factor in determining its shelf life. Tinctures or oil products stored in dark blue or amber bottles are protected against the sun, light and air, all of which break down the presence of cannabinoids and the potency of CBD oil extracts.
Your way of storing these items also play a role in extending your item's shelf life. Those that are stored away from the sun, heat, and air tend to stay fresher for a longer period of time.
Prolonging the Life of CBD Oil
CBD oil can be quite expensive, particularly if you use it on a daily basis. Because of this, you want to ensure that your hard-earn liquid gold lasts for a long time. One way to do this is by storing these away from heat and sunlight, and instead, placing these in cool, dark places. These can be placed in room temperature on the shelf, just make sure these are not exposed to the heat of the kitchen or other similar environments.
Other people go the extra mile to prolong their cannabidiol oil by refrigerating it. While this can produce a cooling effect, this can slightly alter the consistency of the product, so be wary when trying this approach out for yourself.
For those directly using CBD oil under their tongue, make sure not to let the tip of the dropper touch any part of your mouth. This prevents contamination of the said products and hinders the production of germs within the bottle. Better yet, you can use a spoon.
The Bottom Line
Now that you know the answers to your questions, you can now practice these storage guides not only to prolong the shelf life of CBD oil, but also to help you get bang for your buck. With these steps, you can ensure that your miracle product won't go to waste.
4 Smart Ways Cannabis Companies can Promote their Business on Social Media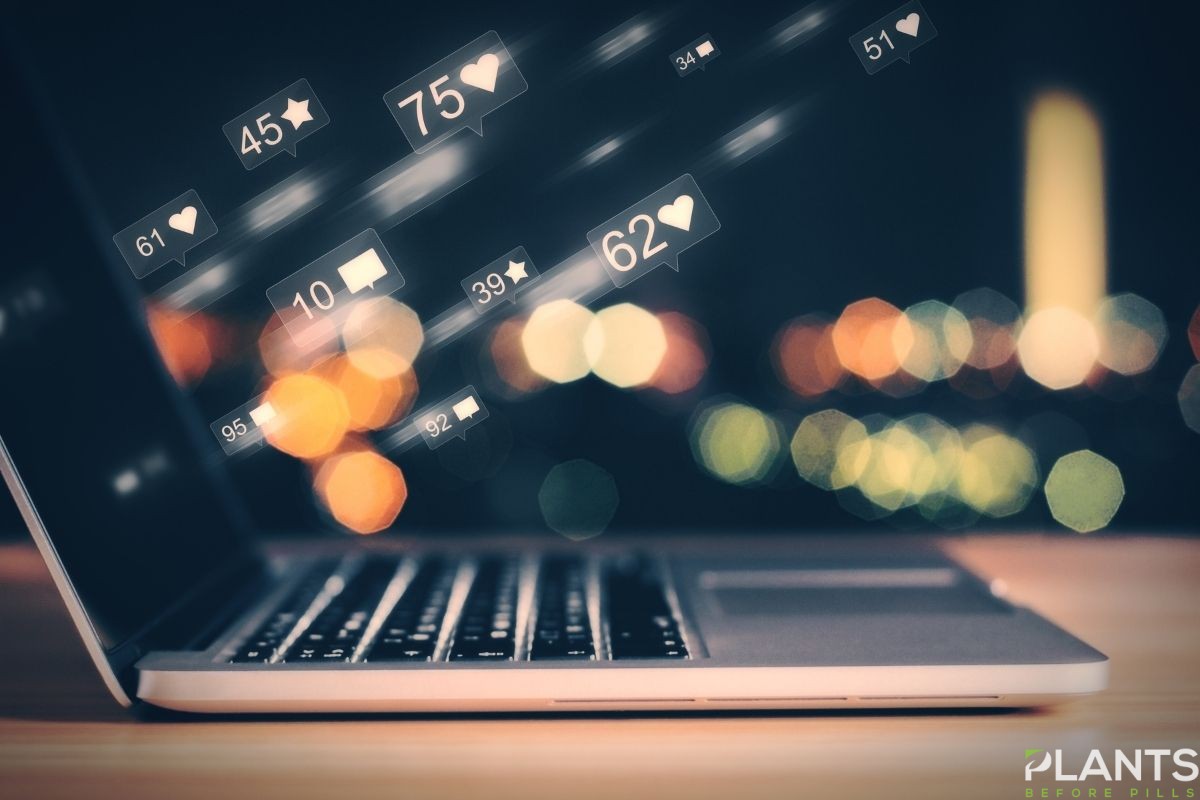 In recent times, the cannabis industry has been booming with no signs of slowing up soon. In the last few years, more and more states have legalized the use of cannabis. In fact, most states have legalized the use of medical cannabis, and a few have even legalized it for recreational use. Cannabis has grown from a taboo subject to a high-flying billion-dollar industry. With many people wanting to try cannabis products, it is no surprise that the industry has grown so rapidly. The industry is going through a significant change, and much of it is thanks to social media.
Here are four smart ways that cannabis companies today are utilizing the benefits of cannabis social media to promote their products and services:
1. Utilize Hashtags to your advantage.
One of the fundamental aspects of getting your post discovered by people interested in your products and services is by making sure your keyword is hashtagged in your posts. Adding a #hastag to your posts allows people searching for that specific keyword or keyword phrase to find your posts easily. This could open some excellent doors for you and your cannabis business. Not only that, by properly hashtagging your posts, you enhance your chances of making it to the coveted "explore" page on Instagram.
2. Using Facebook to promote your Cannabis Product.
If you're in the Cannabis industry, then you need to be on Facebook. It's as simple as that. Facebook has over 2 Billion users, and it's estimated that around 30% of them use Facebook to find places to eat and drink and find/buy products and services. Although it's pretty challenging to promote your cannabis products or services on FB due to its current policies, there are clever ways you can still get the word out about your brand utilizing Facebook and its pixel as a conduit. You can run campaigns both paid and unpaid that highlight the benefits of your product. Let's say you have a cannabis gummy product; you could create an ad or post that shows how natural health can help cure anxiety and depression. Once they land on your website, your Facebook pixel will "cookie" them, and you can retarget them in another campaign where you can work on collecting email addresses to run a more targeted campaign to your desired demographic.
3. Twitter is a powerful platform for social signaling
Twitter is not just a social network. It is also a powerful platform for social signaling. In the business world, social signaling is a powerful tool. When you post a tweet on your Twitter account, not only do people on Twitter see it, but it also gets some love from Google themselves. Google sees your post and gives a tiny bit of "link juice" and some trust signals as well! This is important in terms of Search Engine Optimization(SEO).
4. Working with a TikTok Influencer to boost your cannabis brands visibility
Working with TikTok influencers can help your cannabis brand's exposure. Tiktok has been all of the rage lately, and the engagement on that platform is immense. Cannabis brands can look to work with micro-influencers subtly to push their products to the influencer's audience. This can be a great way to increase exposure through microchannels and influencers on TikTok.
Conclusion
Social media is a great way to promote a cannabis business in a variety of ways. Social media is generally the beginning of building your company's presence online, but it definitely should not be your only marketing strategy. With careful thought and a little creativity, it's possible to build a strong following and a thriving business using social media.
We hope you enjoyed our article on how to promote your marijuana business on social media!
Why are Cannabis Delivery Services in Los Angeles so Popular?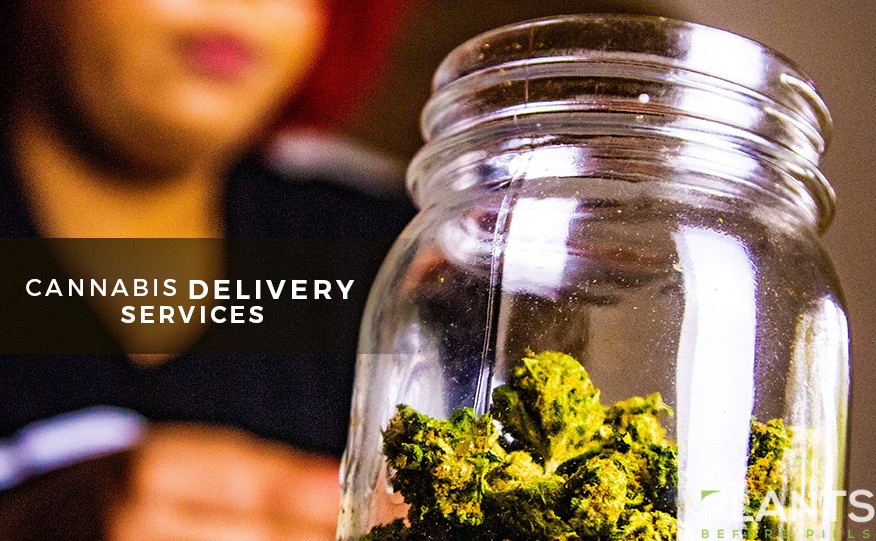 Imagine sitting at home on a cool California evening, smoking a spliff and nestled in with a good flick on TV. You are just enjoying some downtime, and you realize you're out of weed, and you are in no shape to operate a motor vehicle! Unless you have someone there with you that can make a quick supply run for you, you may end the day coming down from an incredibly relaxing high that was too short-lived. That is where cannabis delivery Los Angeles can make a real impact in your life!
You may have heard of weed delivery services before, but you may not know how they operate. Marijuana delivery services are companies that will deliver weed directly to your doorstep for a nominal fee. The heightened use of cannabis during the COVID-19 Pandemic has elevated the popularity of these types of businesses in LA. One of the main reasons this is going on is that it is legal to get your cannabis delivered to you when you buy from a licensed dispensary. This is fantastic as you never even have to leave your home to get quality cannabis. Not only that, it's super convenient, and you never have to worry about being seen at a dispensary and being judged by those that don't get down with cannabis consumption.
Cannabis delivery services are a super-easy way to get weed straight to your home
A legal dispensary tied in with a cannabis delivery service can be a perfectly convenient way to get weed at your home in Los Angeles. An increasing array of online services allows you to order weed from dispensaries and deliver it right to your door. This means no more having difficulty buying cannabis in public since the transaction can be done entirely behind closed doors.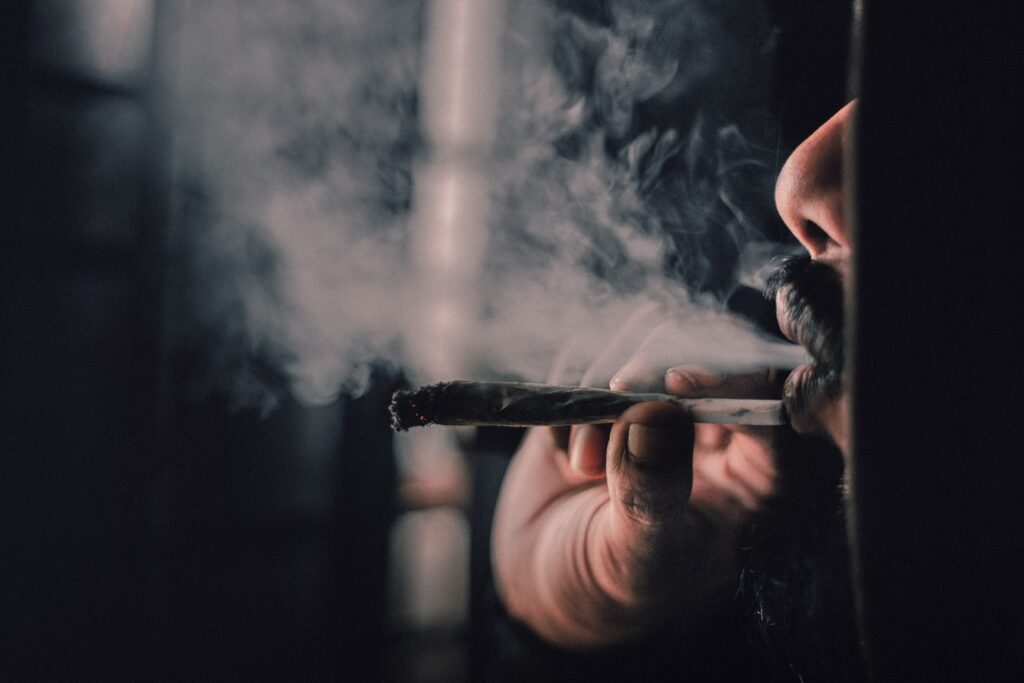 Weed delivery services are an easy and discreet way of getting weed
If you're looking for a sensible and straightforward way to get weed without the hassle of having to travel or interact with anyone in person, then using a cannabis delivery is your best bet. Many different services can deliver marijuana right to your home (even during this Pandemic). The process itself is simple: order from any one of these cannabis delivery services, and they'll deliver it right to your door!
Weed delivery services offer a wide variety of strains that can be delivered directly to your home
If you're looking for an easy way to find strains that suit your needs, weed delivery services can do just the trick. They offer convenience by delivering straight to your door. They allow you to try multiple types of cannabis without having to visit dispensaries yourself; no need to stop on the way home from work! All that is required for these eCommerce websites are an internet purchase; then, a doorbell ring will be all it takes before you're enjoying some quality cannabis on your couch! If you want to enjoy convenient, high-quality marijuana at home but don't like the idea of going outside and buying it yourself; online weed delivery services have got your back.
Conclusion
If you are a busy professional or have an injury that prevents you from driving and getting your weed, there is something that will work for everyone: weed delivery services in Los Angeles. You can save time by selecting which dispensary is closest to your home then reading reviews about each location before deciding which one best suits your needs.
Everything You Need to Know About Packwood Pre-Rolled Blunts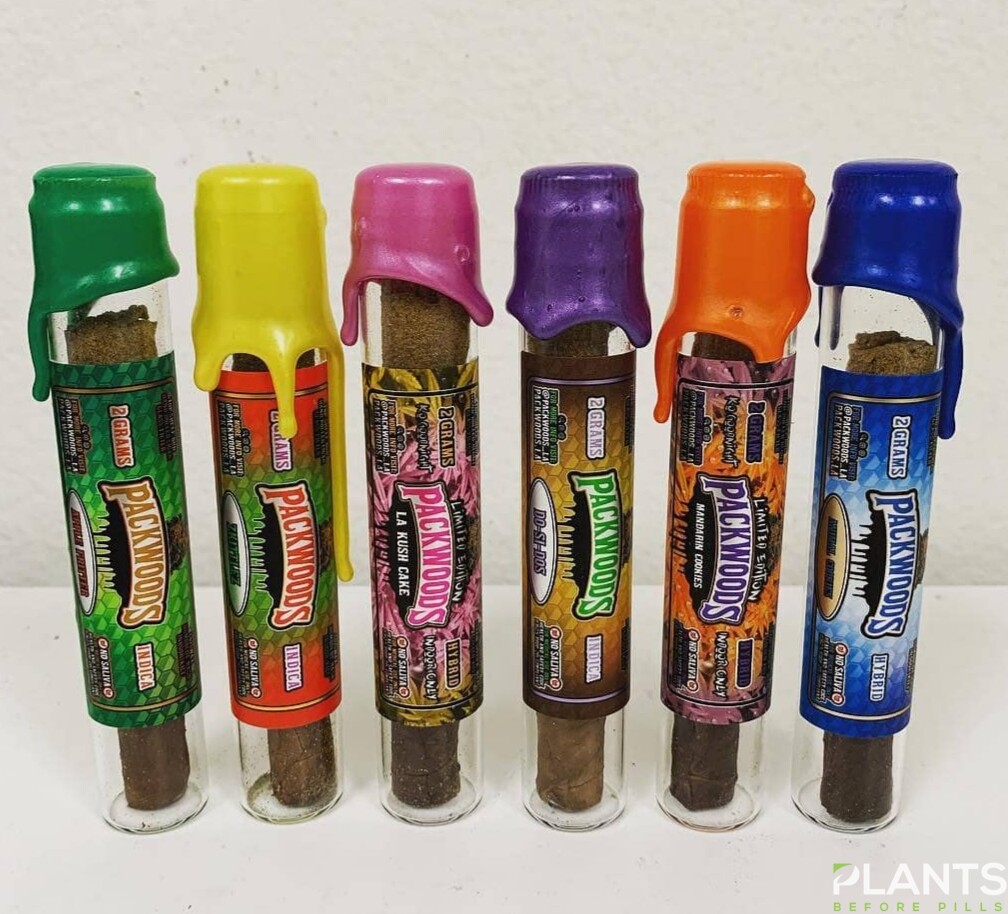 Not a fan of rolling? There's a convenient solution. Packwood blunts are pre-rolled and hand-rolled masterpieces made for every cannabis connoisseur. Think of premium types of cigarettes that are 100% tobacco-free. It's an easy way to enjoy its rich flavor, carefully crafted for you so that the experience will be full and the draw will be smooth from tip to end.
Packwoods is a pre-rolled blunt maker. They are based in Los Angeles, but their products are available in different dispensaries. You can purchase their pre-rolled blunts only in licensed dispensaries. For instance, Ice Kream Shop carries them but is still subject to availability. Best to contact them before dropping by. Better yet, online purchases are also possible, and delivery can be done within minutes if you are within the dispensary vicinity.
How do pre-rolled blunt work?
One of the common misconceptions of pre-rolled blunt work is that it is prepared by hand. However, what most people do not know is that it is loaded and rolled using a machine. It varies simply in weight and potency, which makes it unique.
The structure of a pre-rolled blunt consists first of the glass filter at one end where you draw. The outer covering is a smooth and slow-burning wrap made of a natural leaf or usually a hemp leaf that's 100% tobacco-free.
Inside the wrap is 2 grams of high-potency concentrate of a premium strain of your choice, with extract-infused flower. Every pre-rolled blunt contains only top-shelf and lab-tested ingredients. It is handled carefully with the component hand-broken and not grounded. The outer part of the wrap is dusted in kief.
Wait for 30 minutes to 2 hours to be able to experience the full results of pre-rolled blunts. The duration will depend on two factors – the fill of the pre-roll and the tolerance of the user.
Pre-rolled blunt options
The following are some of the Packwood pre-rolled blunts products to choose from:
Classic blunts
This classic is the most in-demand of all. Each blunt contains 2 grams of premium flower with a high-potency concentration of extracts. Each roll is dusted in kief in a 100% tobacco-free wrap.
Packarillos
Talk about cuties. Packarillos are the mini versions of the classics but with a slight difference. Each blunt contains 0.75 grams of premium flower and has a cross-cut glass filter for a better draw of a smaller blunt. If you are wondering how to purchase these minis, this product comes in 3 pieces per packet.
These items are a hit for it has different types of packaging and colors to differentiate each one. Some of these are Animal cookies, platinum sherbet, Strawnana, Gelato, Mint Kush, Gorilla Cookies, and Venom OG.
Roll Your Own (RYO) Kits
RYO kits are like the deconstructed version of the pre-rolled blunts. Inside every kit are 3.5 grams of premium flowers, a book of 1 ¼ size Vibes rolling sheet, and three pieces of cross-cut glass filters. The RYO box looks exciting and yummy, so in case a child accidentally gets hold of the box, rest assured that its child-proof features will keep it from opening. The box is also smell-proof for safer transport. RYO kits are the latest addition to Packwood's product lineups.
Packwood Collaboration
Packwoods has also collaborated with other brands, including Cookies, Runtz, Sherbinskis, Gashouse, and Big Al's, to create unique mixes of pre-rolled blunts.
Cookies Collab
When peeking inside the Cookies collab pre-rolled blunts, consumers will see 2 grams of cannabis flower that are hand-broken mixed with 0.25g high-potency Nug Run sauce. This combination is then wrapped using a 100% tobacco-free Packwrap. Just like any other Packwoods pre-rolled blunts, this collab also has a glass filter finish.
Runtz Collab
Believe it or not, Runtz Collab is one of the top pre-rolls that are used to feel relaxed. Aside from its eye-catching and cool packaging, customers love buying this product because of its sugary-sweet profile. These characteristics are brought about by its cross between Gelato and Zkittlez and is one of the rarest strains of cannabis in the world. These pre-rolls hold 2g of either Pink Runtz, White Runtz, or Original Runtz wrapped with the signature 100% tobacco-free wrap of Packsoowds. It is also dusted in 0.25g in indoor Keif and an engineered glass filter.
Sherbinskis Collab
This collab between Sherbinskis and Packwoods is composed of 2 grams of hemp blunt and 0.25 g of nurgrun sauce. After combining these two, it is then coated with 0.25 g of Sherbinskis indoor kief. Its composition offers a rich, thick, and heavy smoke. This is primarily from the characteristics of its mashup of Thin Mint Cookies (OG Kush and F1) and Sunset Sherbert (Pink Panties and Girl Scout Cookies).
It also has a unique taste of heady, earthy tones alongside a hint of sweetness as if you're eating a bowl of yummy gelato. Keep in mind, however, that this strain has higher THC compared to other Gelato strains. Therefore, this is not recommended for those users who are only starting. Its characteristics are perfect for high-tolerance smokers who are smoking day in day out.
Gas House Collab
This Gas House collab is composed of 2 grams of Gas House premium indoor flower with 0.25 grams of premium nugrun sauce from Gas House and dusted with 0.25 grams of Kief. Due to its high levels of THC, it provides soothing cerebral relaxation alongside sensory pleasure and excellent body simulation. However, this high-potency THC is not friendly to the cannabis world newcomers.
Planning To Buy One?
So how much does it cost? That depends, but each blunt costs around $10 to $35, depending on the product type. Packarillos will be about $40 to $45.
Some of the most in-demand flavors include strawnana, gelato, guava, lemon drop, and mint. Every Packwoods product has to undergo testing for safety requirements. Packwood blunts pre-rolled are best when it's fresh. Pro tip when purchasing? Ask for the latest batches and choose from there.