How Long Does CBD Oil Last?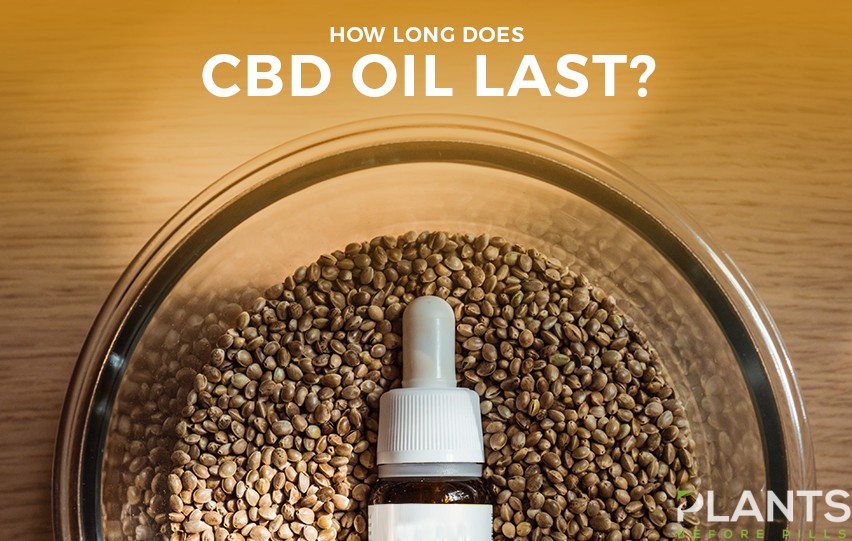 Cannabidiol oil seems to be one of the latest and lasting trends to stay in the cannabis industry. Besides the buzz surrounding the plant, the numerous benefits that people claim to see and experience are more than enough to urge many others to try this miracle worker.
These days, many people take CBD products and cannabidiol oil-based items on the daily. Whether it's to alleviate some of their chronic pain, to treat stress and anxiety, to help manage inflammation and other similar conditions, or to simply feel energized yet zen, there are tons of reasons why individuals are flocking to this product.
Because of the popularity and the recent surge of interest in cannabidiol in the industry, it appears that interested users and even seasoned players have a lot of questions surrounding this liquid gold. One of the most common questions about this is how long it lasts – whether this refers to its shelf life or its effects on the body.
This is certainly a great question. After all, a bottle of high-quality CBD oil is quite hard to come by, especially when it tends to command a relatively high price point. If you are not one to waste cannabis products and want to prolong your use of this oil for as long as you can, you might only end up using a few drops a day, thus taking a bottle a few months' time or even a year before you can fully consume this.
If you are wondering the same thing, worry not. This article has got you covered.
CBD Oil – What is It?
CBD oil, short for cannabidiol, is a substance derived from the cannabis sativa plant. This is also known as marijuana. Although marijuana is known for its intoxicating and mind-altering substance thanks to the presence of tetrahydrocannabinol, otherwise known as THC, cannabidiol is free from the psychoactive effects the plant is known for.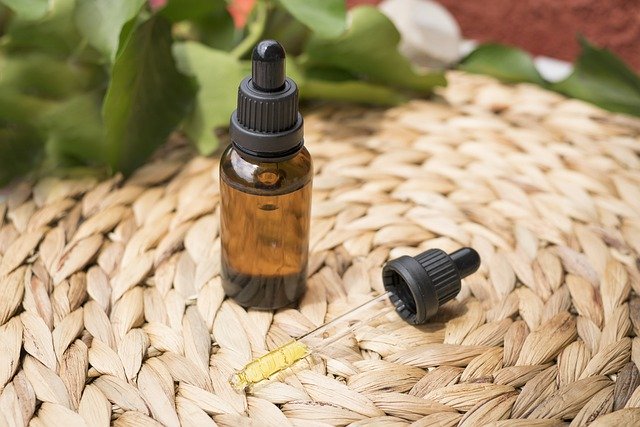 How CBD Oil Works
Instead of giving users a feeling of intoxication or a sense of 'high,' cannabidiol works by inhibiting, interacting, and stimulating the endocannabinoid system of the body in order to produce more cannabinoids. The endocannabinoid system is responsible for controlling a wide range of bodily functions, including pain and pleasure reception, sleep, mood, memory, appetite, and many others.
Besides stimulating the endocannabinoid system to produce more cannabinoids, cannabidiol is also recognized for its ability to prolong the presence of cannabinoids in the body.
This compound also works by influencing non-cannabinoid receptors, meaning it can address and treat different conditions within an individual, such as managing psychotic disorders, treating pain and inflammation, and even address stress and anxiety.
Effects of CBD Oil on the Body
Highly regarded for its non-psychoactive properties, cannabidiol oil makes for an ideal addition to managing a wealth of conditions. As mentioned, this is used for managing stress, anxiety, and depression, and even treating symptoms of post-traumatic stress disorder (PTSD).
One study even links the consumption of cannabidiol in the reduction of certain heart conditions, like those of heart attacks and strokes. It is also used in addressing different types of epilepsy as well as treating chronic pain and inflammation.
The effects of CBD oil on the body from one user to another. This can depend on the dosage taken by the user and how this was consumed (i.e. mixed with food sources, straight like a tincture, capsules, topicals, and the like). Other factors that may influence this are your body's weight, metabolism, frequency of use,
In general, the effects of such products can stay in the body for at least two to eight hours. However, the effects can kick in as early as 15 minutes if this is consumed sublingually or via vaping. It may take an hour or two for effects to take place when edibles and topicals are taken.
Those new to the scene are advised to take it slow and small, meaning a low serving of approximately five to 10 milligrams. This way, you can ascertain the effects this compound has on you and your body. You can easily work your way up once you are accustomed to its effects.
Shelf Life of CBD Oil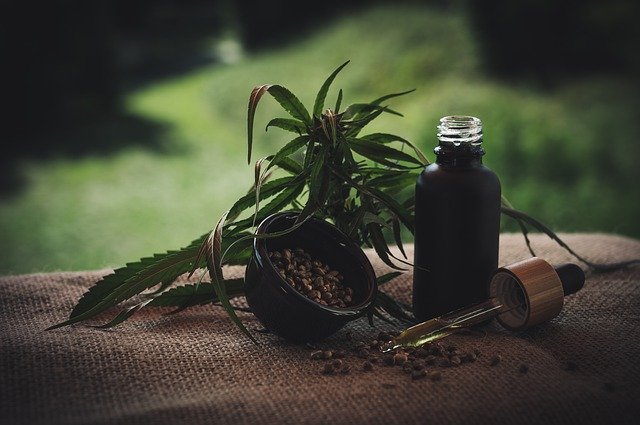 CBD oil products are said to have a shelf life ranging anywhere from 14 to 24 months. While those past its prime won't necessarily turn bad or go rancid right away, the product may lose some of its potency over time. Past its date of expiration, the enzymes present within the product may oxidize and break down, making the product become less effective than before.
Some indications that cannabidiol oil has already gone bad are the presence of a funky and skunky aroma, or an otherwise assaulting odor, as well as rancidity and cloudiness within the oil. Moreover, oil that is already past its prime may appear to have a thicker texture and have some bubbling inside, thereby losing its smooth and silky consistency.
A change in color may also indicate that the product has already gone to a point of no return. Use this with caution. While this may not make you sick if you consume this in small doses, it's best to toss bottles away that have been sitting in your shelves or storage spaces for far too long.
Just like the product's effectiveness on the body, there are a number of factors that play in determining the shelf life of CBD.
One of the main considerations you have to bear in mind is the manufacturing and extracting process. The hemp or marijuana plant it was derived from plays a huge role in its shelf life. Those that are grown in nutrient-rich soil and without the use of artificial preservatives may bring forth a more potent and healthier plant, which can help in producing quality results, especially when paired with quality and state-of-the-art extraction methods.
In contrast, plants that are placed in poor conditions and are extracted using industrial methods tend to have a shorter shelf life. In terms of extraction methods, the industry standard is said to be those that use C02 extraction method. This type of extraction helps the compound stay fresher and more stable than ever because it does not destabilize the compounds within.
The packaging of the CBD oil is also a factor in determining its shelf life. Tinctures or oil products stored in dark blue or amber bottles are protected against the sun, light and air, all of which break down the presence of cannabinoids and the potency of CBD oil extracts.
Your way of storing these items also play a role in extending your item's shelf life. Those that are stored away from the sun, heat, and air tend to stay fresher for a longer period of time.
Prolonging the Life of CBD Oil
CBD oil can be quite expensive, particularly if you use it on a daily basis. Because of this, you want to ensure that your hard-earn liquid gold lasts for a long time. One way to do this is by storing these away from heat and sunlight, and instead, placing these in cool, dark places. These can be placed in room temperature on the shelf, just make sure these are not exposed to the heat of the kitchen or other similar environments.
Other people go the extra mile to prolong their cannabidiol oil by refrigerating it. While this can produce a cooling effect, this can slightly alter the consistency of the product, so be wary when trying this approach out for yourself.
For those directly using CBD oil under their tongue, make sure not to let the tip of the dropper touch any part of your mouth. This prevents contamination of the said products and hinders the production of germs within the bottle. Better yet, you can use a spoon.
The Bottom Line
Now that you know the answers to your questions, you can now practice these storage guides not only to prolong the shelf life of CBD oil, but also to help you get bang for your buck. With these steps, you can ensure that your miracle product won't go to waste.
Can CBD Oil Help With Athletic Performance?
You've probably heard of CBD by now. But you might be confused about what it is or how its effects relate to other cannabinoids like THC and CBD. The good news is that we can help clear things up:
CBD, or cannabidiol, is one of the many compounds found in the hemp plant (also called cannabis). Like its cousin THC (tetrahydrocannabinol), it interacts with receptors throughout our body—but unlike THC, CBD does not produce euphoria or make people feel "high" upon consumption. If you're looking for relief from pain and inflammation without getting stoned, then CBD could be worth checking out! In addition to relieving pain and inflammation by interacting with CB1 and CB2 receptors in your endocannabinoid system (ECS), there are other reasons why CBD can help athletes achieve peak performance.
Because inflammation is often associated with pain, using CBD for pain may help to relieve both conditions.
The endocannabinoid system is an integral part of the body's internal communication system. It helps regulate many processes, including appetite, mood, sleep, and pain.
The endocannabinoid system is a collection of cell receptors that respond to compounds called cannabinoids, which are produced by the body itself and some plants like hemp. These receptors can be found throughout your body and work together with other chemicals to influence how cells communicate with each other. The two types of receptors are CB1 and CB2:
CB1 receptors are located in the brain but present in other parts of the nervous system and some organs. They play roles in memory formation, learning ability (particularly short-term), coordination control (movement), motivation/reward sensation (pleasure), and pain perception/management; they've even been linked to regulating genes related to cancerous growths!

CB2 receptors are mainly found on immune cells (white blood cells) within certain parts of your body, like lymph nodes or peripheral nerves. They act as part of your immune response by helping coordinate responses such as inflammation or tissue repair when needed – and help prevent harmful inflammation from occurring when not required.
Aching muscles are common for athletes or other highly active people after a workout or competition.
Aching muscles are common for athletes or other highly active people after a workout or competition. CBD oil can help reduce inflammation and muscle pain. It's also non-addictive and has no side effects—but it's still subject to some regulations.
While CBD oil is not psychoactive, it's still considered a drug by the U.S Drug Enforcement Administration (DEA). So if you have any legal trouble, don't expect your coach to get you out of it by saying you were using medical marijuana on the field. This may lead you to look for CBD oil for sale online. CBD oil isn't for everyone: It can cause nausea, diarrhea, and dry mouth in some users—and sometimes even rapid heartbeat and dizziness for those with low blood pressure.
Cannabidiol oil interacts with your body's endocannabinoid system to reduce inflammation and help you recover from sports-related aches and pains.
Cannabidiol oil interacts with your body's endocannabinoid system to reduce inflammation and help you recover from sports-related aches and pains.
Cannabidiol oil is not the same as marijuana, which contains THC (the psychoactive ingredient), but it does contain CBD, which has been shown to have anti-inflammatory properties. Cannabidiol is non-addictive and doesn't make you drowsy, unlike over-the-counter anti-inflammatory painkillers like ibuprofen or acetaminophen.
What You Should Consider When Buying Cannabis Online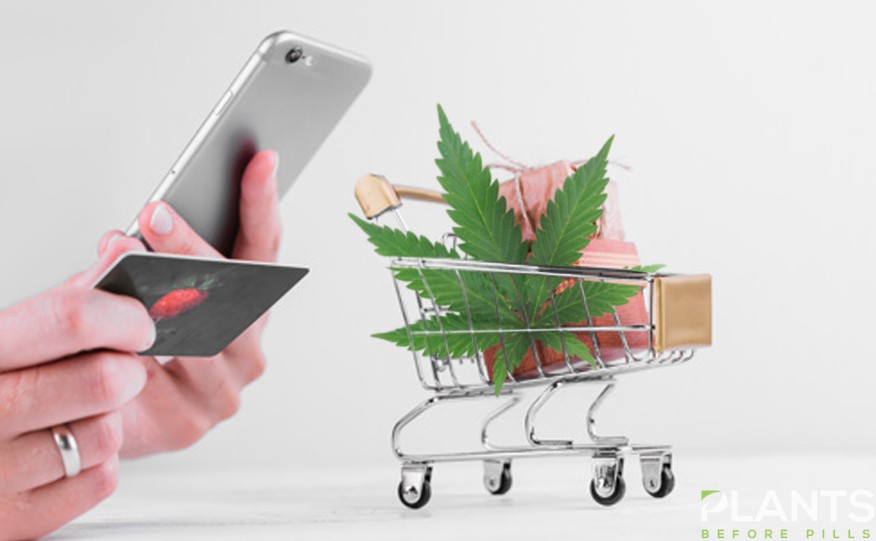 Buying cannabis online is the best way to have it delivered directly to your door. However, if you're shopping for cannabis online for the first time, you'll need to make sure you have a good grasp of the task at hand. There are many things you'll need to consider before making your purchase. This will ensure you get the quality cannabis you deserve at the right price and delivered right to your door. With that being said, let's dive into some of the considerations you should make when buying cannabis online.
Decide what type of cannabis you want.
You should know what you want. Are you looking to buy flower or edibles? Do you want a high THC content, or would you prefer your cannabis to have more CBD in it? Do you have a price range that works for you? What kind of strain do you want to buy, and what experience are you looking for? These are the main questions you should ask yourself if you're going to buy cannabis online.
Do your research
Whether you're purchasing cannabis online in Canada or elsewhere, the most important thing to do when buying weed online is to do your research. Here are some things to keep in mind before handing over your hard-earned money:
Check out the company website: Before making a purchase, always make sure that you check out the website and see what type of products they sell. Some companies only sell one or two types of cannabis products, while others can be more diverse or specialize in specific items.

Find out what type of deals they offer: Depending on where you live, there may be restrictions on how much recreational marijuana you can buy at once. If so, you won't need to purchase large quantities at once anyway; however, for those who choose to buy in bulk or want larger amounts and don't have restrictions, it might be a good idea to buy wholesale. Some companies will offer discounts for bulk orders while others may not. Finding this information ahead of time ensures that you find exactly what you need at a fair price.
Read the reviews
Reviews are one of the best ways to determine the legitimacy and quality of a company. A few red flags to look out for include:
The number and recency of reviews. If there is only a handful of reviews, or they are all old, this may indicate that the company hasn't been around long or has lost its customer base.

The overall quality of the reviews. While some people will inevitably be unhappy with their cannabis purchases, if every review discusses bad products and/or poor experiences with customer service, you might want to steer clear.

Look for indications that reviews may be fake: poor grammar, too many exclamation marks (!!!), overuse of superlatives (best ever!), etc.
Set your budget and stick to it
It's important to remember everyone has different needs, so setting a budget that works for you and your lifestyle is important. If you're buying cannabis to treat a medical condition, make sure you look into how much it will cost to treat yourself compared with how much your health insurance may cover. If you're looking for recreational cannabis, be honest with yourself about how often you'll use it and what kinds of strains and products you like.
Many websites offer discounts for first-time buyers or regular promotions and coupon codes. You can also check out the company's return policy. Some companies may offer free returns via mail or in-store exchanges for customers who don't like their products or received the wrong ones.
Buying weed online can be super convenient with the correct information.
While you may be excited to purchase your first strain of cannabis online, you can consider a few things before leaping.
Know your limits: It's easy to get swept up in all the cool-sounding names and descriptions of different strains. You see terms like "Cotton Candy" or "Sour Diesel" and think, "Wow! This sounds like something I have to try!" But no matter how awesome something sounds, it's imperative that you stick to your limits. Make sure that you're well educated on what you're buying so that you don't end up taking more than you want to—or, worse yet, too much for someone new to it. This is especially important if this is your first time using cannabis products.

What do people say about the products?: Because legalization is relatively new for many states, it can be hard to know exactly where each product is coming from and what kind of quality standards are being held by the manufacturers/growers. It can also be difficult (if not impossible) for manufacturers/growers who adhere strictly to high-quality control standards and test their products against contaminants (such as mold or pesticides). However, reputable companies out there make their clients' safety a priority while still producing quality products at a reasonable price point. Look into what people say about different brands before making any purchases so that you can rest assured knowing that
Conclusion
We hope you enjoyed our article about what you should consider when buying cannabis online. We wanted to provide this article to our readers so that they can make an informed decision about the products they buy. If you have any questions about cannabis or our products on our site, please don't hesitate to contact us. We're always happy to help!.
Can THCV Isolate Help You Meet Your Health Goals?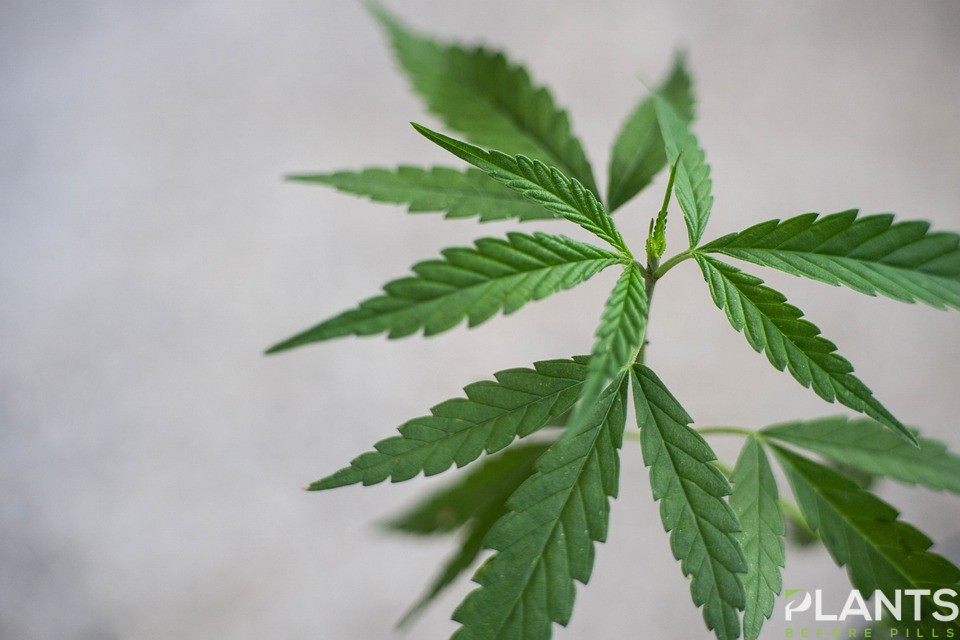 Some of you out there are probably scratching your head and asking yourself, "what is THCV Isolate?". You would not be alone. Thanks to a team of chemists and scientists over at NIH, we now have access to a non-intoxicating cannabis compound that can help us meet our health goals. THCV, or tetrahydrocannabivarin, is a cannabis compound that can help us lose weight and have more energy. In short, THCV can help make your workout plan more effective and give you the power to achieve your health goals.
What is THCV?
THCV is a cannabinoid or an active chemical compound found in the Cannabis sativa plant. It's a close relative of THC(tetrahydrocannabinol) and one of many phytocannabinoids. Phytocannabinoids are compounds that interact with our endocannabinoid system (ESS), including the receptors CB1 and CB2.
What is THCV isolate?
THCV isolate is a fine powder made of THCV. It's pure, odorless, flavorless, and water-soluble, making it easy to dose and use in cooking or baking.
How Does THCV Interact with the Endocannabinoid System?
While THCV may be less well known than other cannabinoids like CBD, it's an intelligent cannabinoid to add to your lifestyle because of its health-promoting properties. Like all cannabinoids, THCV interacts with your body's endocannabinoid system (ECS) to produce effects that support your physical and psychological wellbeing.
The ECS is a complex network of receptors, enzymes, and neurotransmitters that play an essential role in the functioning of our bodies and minds. These systems are spread throughout the body, but most are concentrated in cells found in the central nervous system and immune system. The primary role of the ECS is to help keep us balanced by regulating processes like sleep, appetite, and mood. Cannabinoids interact with this system by binding with two main types of receptors: CB1 receptors found mainly in the brain and CB2 receptors that are primarily located on immune cells.
Here Are Some of the Benefits of Using THCV.
THCV may suppress appetite. This could potentially help with weight loss and be a valuable tool for patients suffering from eating disorders such as anorexia.

THCV may help with anxiety. It can potentially relieve symptoms caused by PTSD, OCD, and other related conditions.

THCV may help with Parkinson's disease. Tests have shown that the compound effectively relieves the muscle spasms associated with the disease.

THCV is linked to lowering blood sugar levels. One study showed decreased insulin resistance and controlled glucose levels, which has obvious benefits for people who struggle with diabetes or prediabetes.

THCV may help strengthen bones in older women and men prone to osteoporosis or fracture risk due to low bone density.

THCV could treat seizures caused by epilepsy and other seizure disorders through its ability to activate a receptor in our body called TRPV2, which helps regulate neurological activity within the brain and nervous system.

Since psoriasis is an inflammatory skin condition, cannabis compounds like CBD have been used to alleviate symptoms of this common skin condition (CBD does not contain any psychoactive properties).
Can You Get High from THCV?
THCV doesn't get you high. This is why a lot of people are interested in THCV. There are two strains of cannabinoid receptors in the body: CB1 and CB2. THC has a high affinity for both, but CBD has a low affinity for both. While CBD can interact with both receptors, it does so at lower levels than THC. Therefore, CBD doesn't cause intoxication, which comes about because of THC's interaction with CB1 receptors in the brain.
THCV also doesn't have a high affinity for CB1 receptors like THC does, but it does have a high affinity for CB2 and TRPV1, and TRPA1 receptors. It works differently from other cannabinoids like CBD and especially THC to produce its effects on the human body. That's why people who use cannabis products containing both THCV and some amount of tetrahydrocannabinol don't experience any psychoactive effects (i.e., they don't get high).
Where Can You Buy THCV?
You can purchase pure THCV products from several online retailers, including isolates. Although it may be harder to find, some companies also sell pure THCV in brick and mortar shops.
When buying THCV or any cannabinoid product online, it's important to make sure that:
the product is from a reputable source

it's from a trusted manufacturer

it is lab tested for purity and potency
Additionally, make sure that both the brand and retailer are reputable sources to trust that you're getting what you paid for.
Here's how to use it responsibly and how you might benefit from using it.
Store it in a cool, dry place.

Please keep it away from pets and children.

Make sure to get it from a reputable source.

Make sure you use THCV isolate that is legal for sale in your state or country. Check with your local laws before purchasing it!
Conclusion
Those looking to meet their health and wellness goals with a non-psychoactive cannabinoid may have heard of THCV. This is found in small amounts in some cannabis strains. It is said to be a sleep aid, appetite suppressant, and painkiller. We'd also like to point out that THCV isn't always detectable on drug tests, but this can vary based on dose and frequency of use. Check with your doctor if you're concerned about possible effects on drug tests or interactions with other pharmaceuticals.