How to Find Quality CBD Beauty Products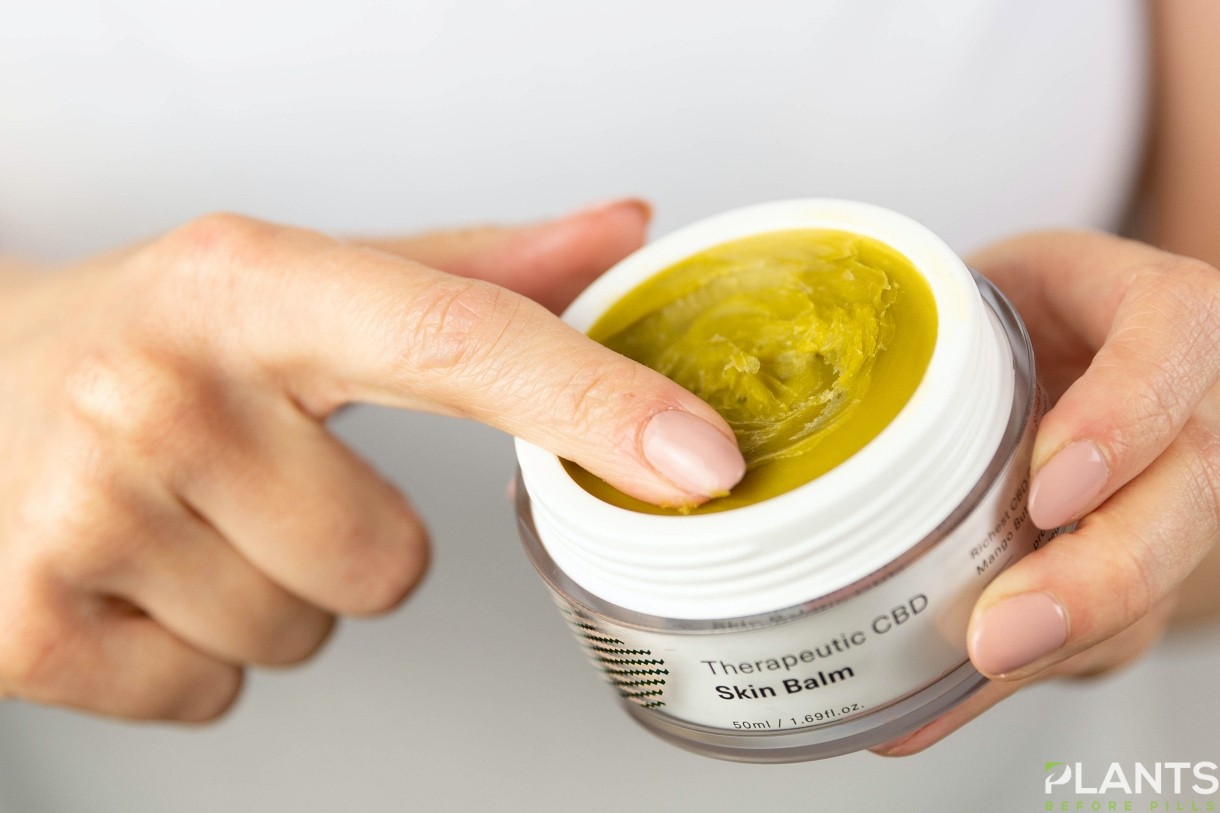 Taking care of yourself from the inside out is essential, especially in a time when stressors are rampant everywhere we look. Besides cooking, cleaning, and working out, another popular form of self-care than many people practice today is indulging in CBD beauty products. 
Known for its antioxidant and anti-inflammatory properties, as well as its soothing and comforting capabilities, cannabidiol oil is often praised for the extensive benefits it can do for the skin alone. More than this, this miracle worker is also called as such primarily because it can relieve pain and even aid in calming your skin and body.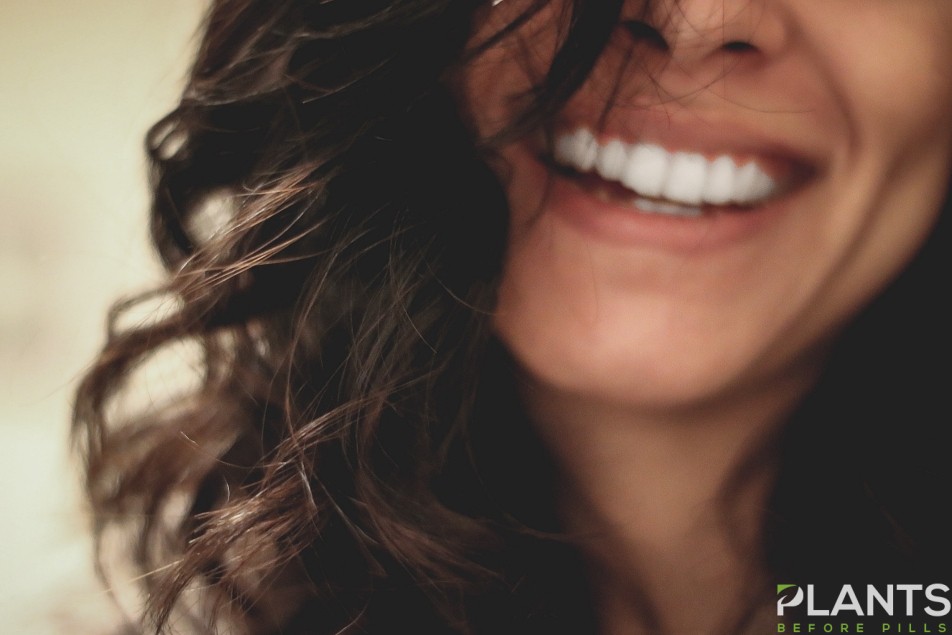 With the green boom still very much on a high (no pun intended), there are certainly a number of CBD beauty products available on the market – from bath bomb and serums to even body balms and even moisturizers. Despite the abundance of cannabidiol-based products, there is still a whole market of unregulated goods. 
Because of this, looking into the world of CBD might be in your favor. Apart from learning more about the quality of cannabidiol oils being used in your beauty products, you will also become more aware of the current practices in place. Take a look at some of these tips. 
• Method of Producing CBD Oil
The method of producing high-quality cannabidiol matters, especially now that the manufacturing landscape for these products is still largely unregulated. Bear in mind that these skincare items are something you put on your face and body, so you want to ensure that you are using cannabidiol that has been manufactured with industry standards and practices upheld. 
In order to gauge the method of producing CBD oil, take a look at companies that have been in the industry for at least three years. This makes it easier for you to look into their certifications and their approvals, particularly from the Food and Drug Administration (FDA). 
To guarantee the safety of these beauty and skincare items, consulting with a third-party laboratory is your best bet. Besides gaining access to lab results and manufacturing methods, you'll also be privy to information such as the THC levels, level of impurities, and the like. 
• Potency of CBD Oil
To ensure that you are getting your money's worth, you may also want to look into the potency of these products. These tell you how much cannabinoids are present in the items and if applicable, the percentage of THC.
If you want to double-check these details, don't hesitate to read the label and the fine print prior to making any purchase. A company that opts to use full-spectrum or the whole plant ensures that you are able to maximize the benefits of cannabidiol via the whole plant, including its flavonoids and terpenes which all work together with the CBD component.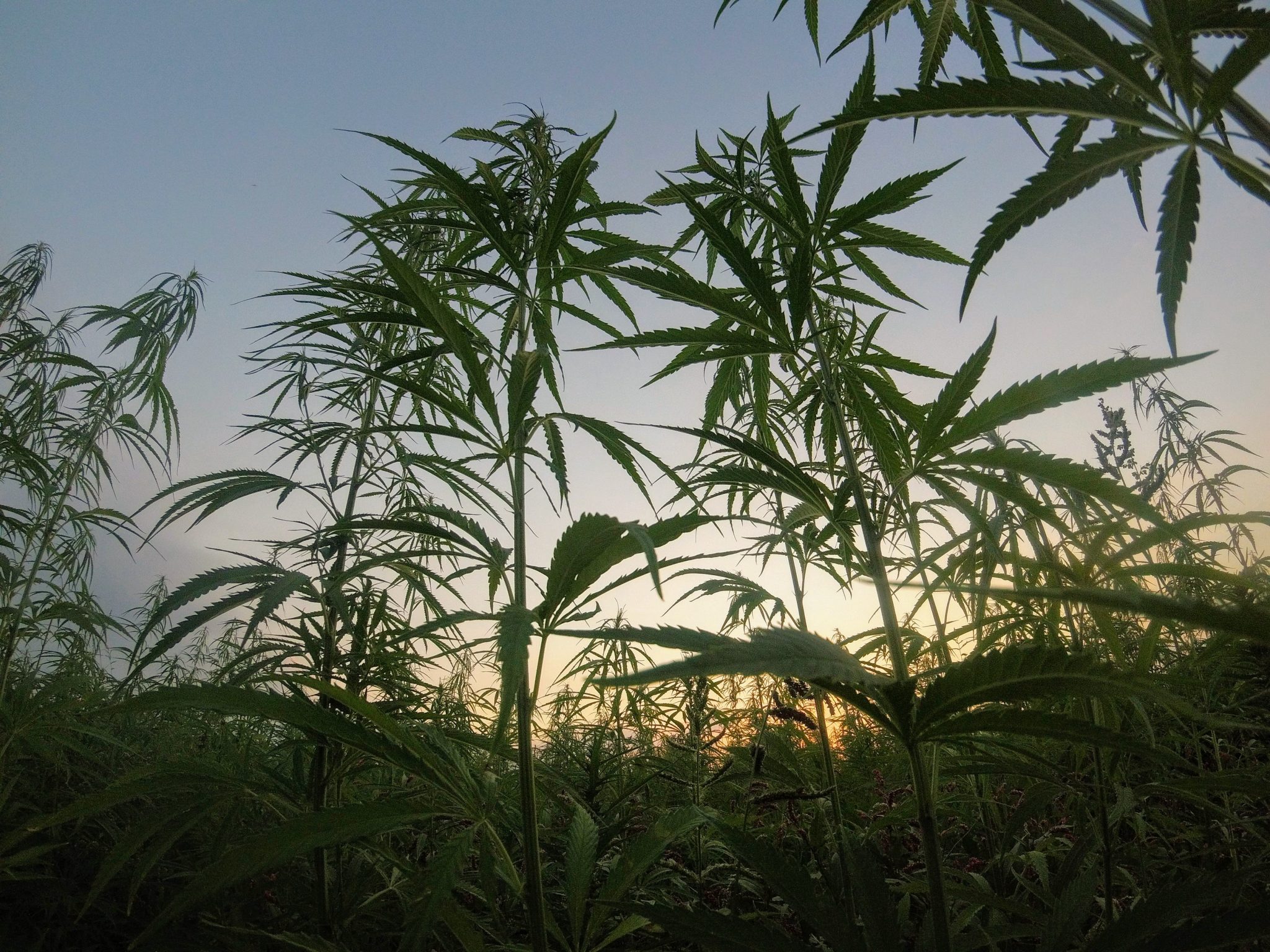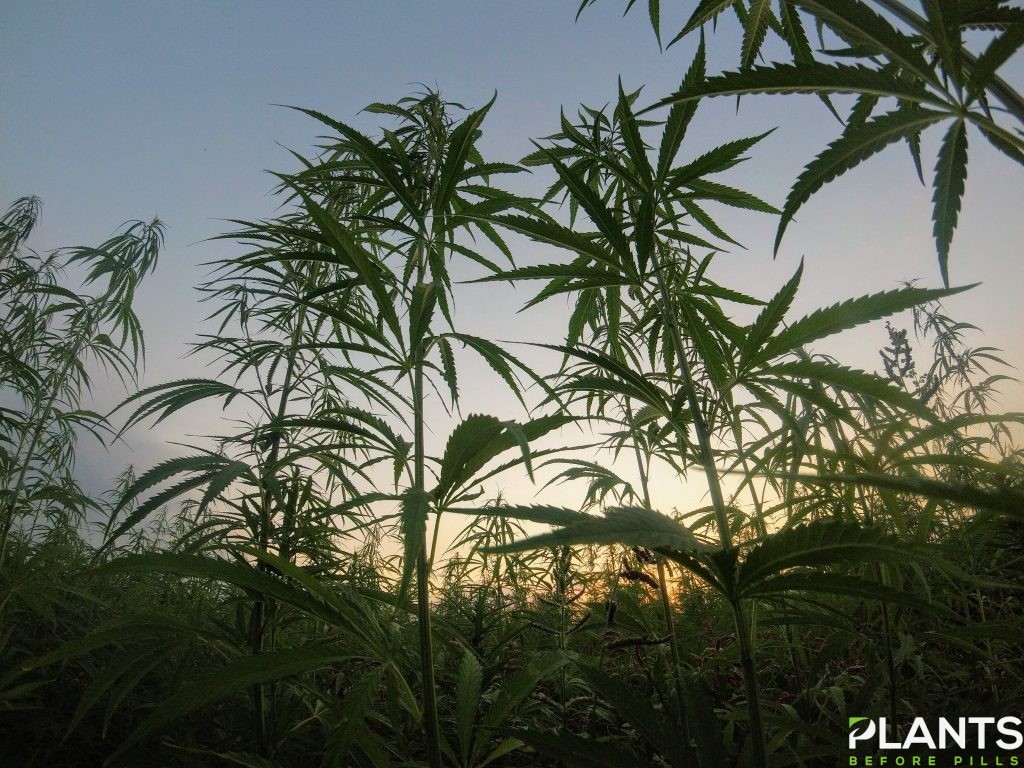 • Research on Where the Hemp is Grown
While it may look like it won't matter much, factoring the place where the hemp is grown should be on the top of your list. With hemp having the ability to absorb almost everything in its surrounding soil or ground, you may want to look into the place where it's planted. 
If it is grown in organically rich and healthy soil, chances are it will also yield high-quality plants. On the other hand, if it is grown in pesticides and soil with high levels of toxins and contaminants, this may be harmful for your consumption or use.
Conclusion 
In this day and age, taking care of your skin and body should be a priority. With these tips, you can finally find the best product for you that's safe and efficient all at the same time.
Can CBD Help Relieve Eczema?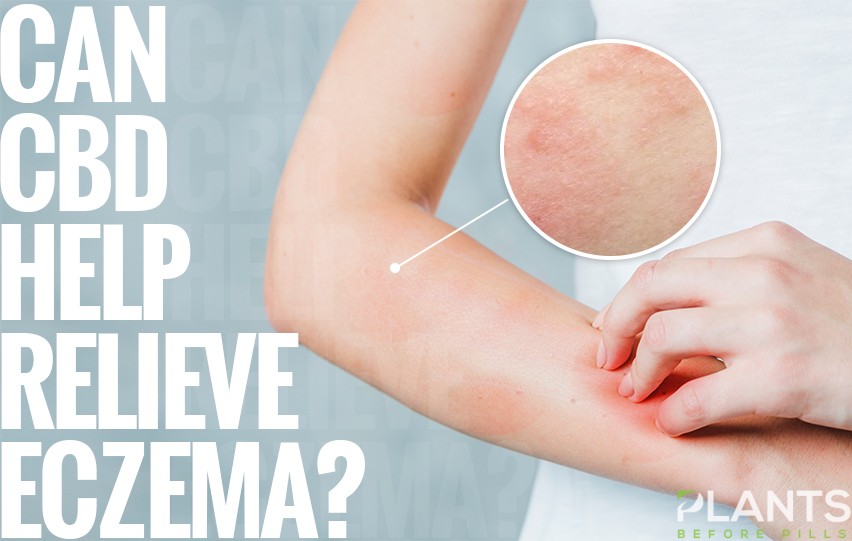 Over the years, research has shown that cannabidiol is one of the highly medicinal compounds found in the cannabis plant. In fact, products infused with CBD extract is allowed in almost all 50 states in the US with different restrictions on cannabinoid content depending on state laws. Because of this, more and more people can try out such products and see the results themselves.
One of the most popular types of CBD-infused product is in topical form. This makes it easy to use to treat skin-related conditions such as eczema. If you have eczema, then you may be wondering whether CBD can help improve your condition. Here's what you need to know:
What is Eczema?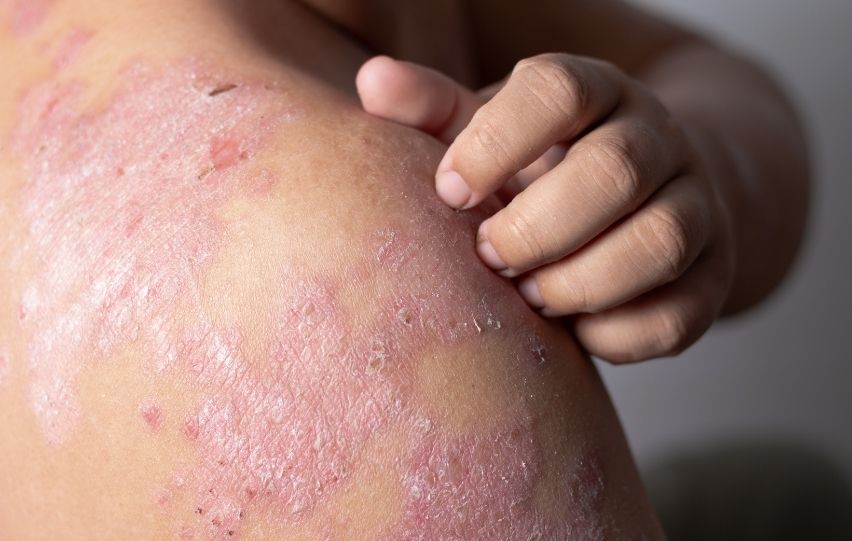 Before we talk about the effects of cannabidiol on individuals with this condition, it is important to discuss what exactly eczema is and what causes it. As you know, the term eczema refers to a group of skin conditions characterized by itchiness, inflammation, swelling, dryness and sensitivity, oozing, change in texture and a rash-like appearance.
The thing about this condition is that it is common, with more than 31 million Americans have one of the seven types. You can develop some form of this skin issue at different stages in your life, from childhood to adulthood, ranging in degree from mild to severe. While this condition is not communicable, there is no cure for it, but you can definitely treat it.
How CBD Can Help Relieve Eczema
Eczema Treatment depends on the cause and severity of the condition. Some remedies include over-the-counter medications, prescription topicals, immunosuppressants, biologic drugs and phototherapy.
As mentioned, no cure has been found for eczema, so do not expect these products to heal your condition. What it can do, however, is to help alleviate the symptoms using topical CBD such as lotions, balms, creams oils. Want to know why cannabidiol can do so? Check out this list.
Applying CBD on the affected area will help reduce swelling.
One of the most known attributes of cannabidiol is that it can relieve inflammation. The thing about cannabinoids is that they interact with the body through an internal system dedicated to cannabinoids.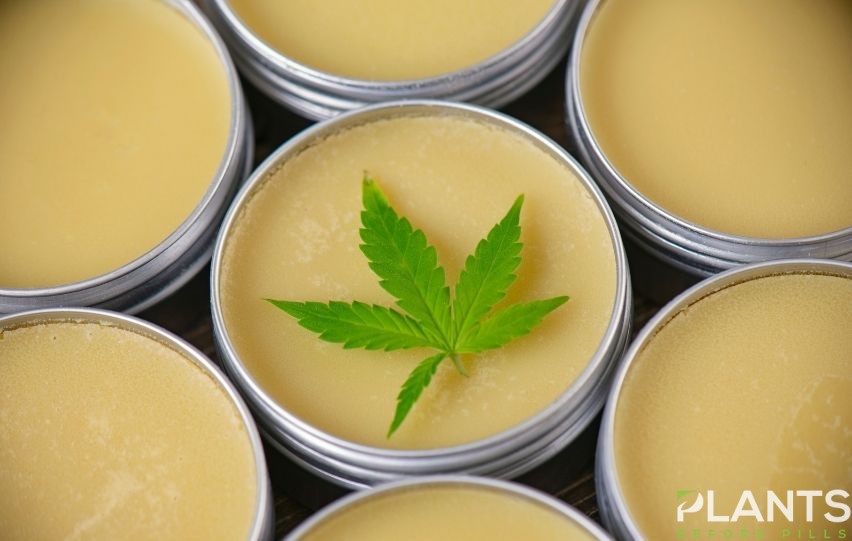 This system is called the endocannabinoid system. It is responsible for releasing and utilizing endocannabinoids. Cannabinoids from cannabis work well with this system. It can relieve inflammation by attaching itself to receptors located in the immune system. Cannabidiol is such a great anti-inflammatory that it is prescribed to epilepsy patients.
It Can Relieve Pain and Itchiness
Aside from inflammation, pain and itchiness often come during eczema attacks. This can be caused by the inflammation, but sometimes, extreme dryness of the infected site can also be the culprit. This is a great way to hit two birds with one stone, as they say. You can apply topicals to relieve such sensations, while also addressing the inflammation.
What's better than hitting two birds with one stone? Hitting three with one shot, of course! Using topicals to treat inflammation, pain and itchiness can also help address the dryness of your skin. This is because CBD has a hydrating effect.
You should know that CBD has a regulating property, which means that if your skin is dry, the compound can rehydrate it, and if it is oily, CBD can help tone down the sebum production.
Conclusion
Cannabidiol may not be able to entirely rid your skin of eczema, but it can definitely help alleviate the situation. So, if you are looking for ways to address your symptoms, you should buy CBD oil and other infused products.
CBD (Cannabis) Infused – Luxury Body Butter – DIY Lotion Making [VIDEO]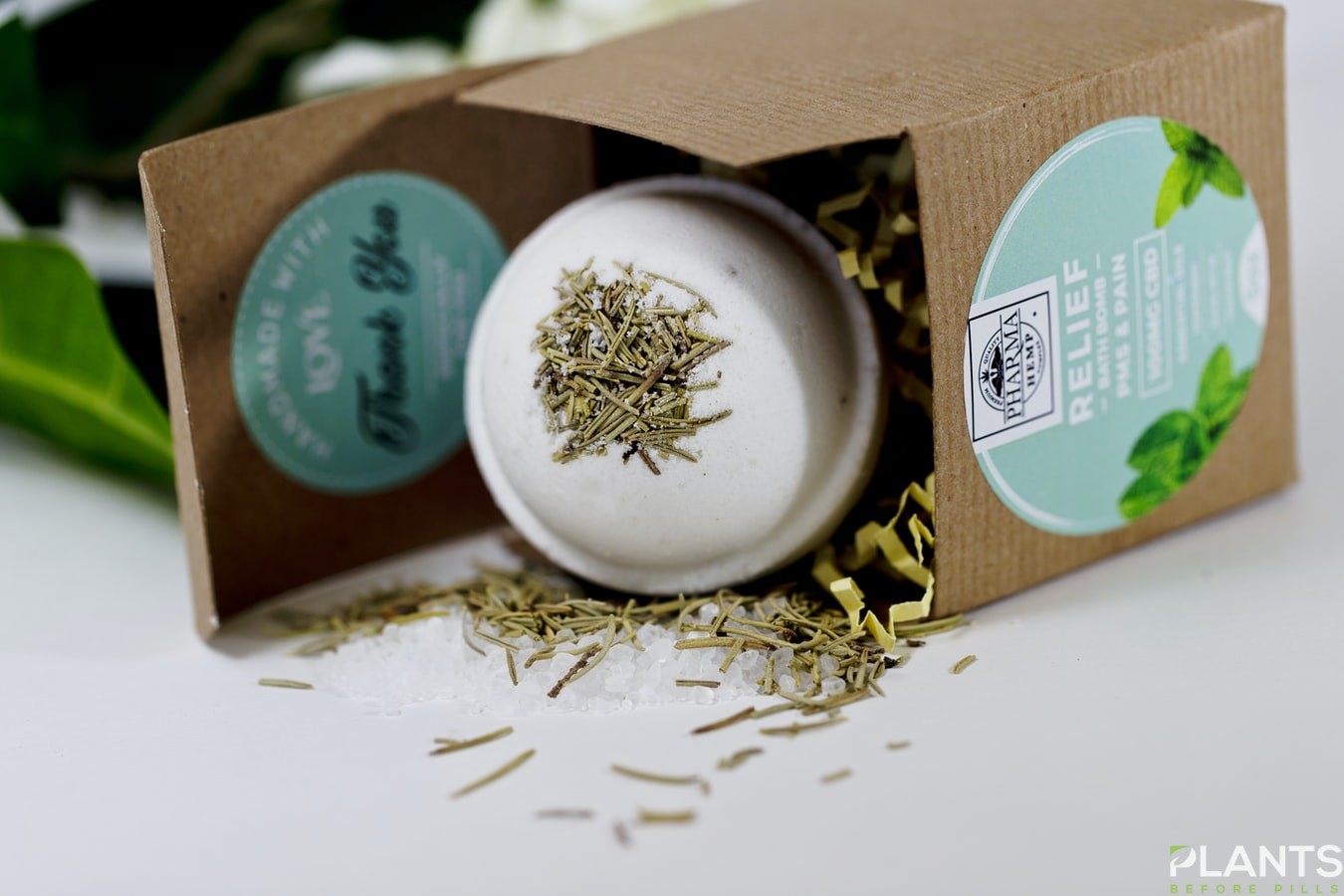 CBD, the non-pyschoactive component derived from Hemp Plant, has a wide plethora of uses. Aside from being the primary component of medical marijuana, it can also be used in various applications such as food and skincare. In this video, we will learn how to make this DIY CBD-infused body butter. You can use it yourself or sell it for business. Watch and learn.
The Importance of "Clean" CBD Skincare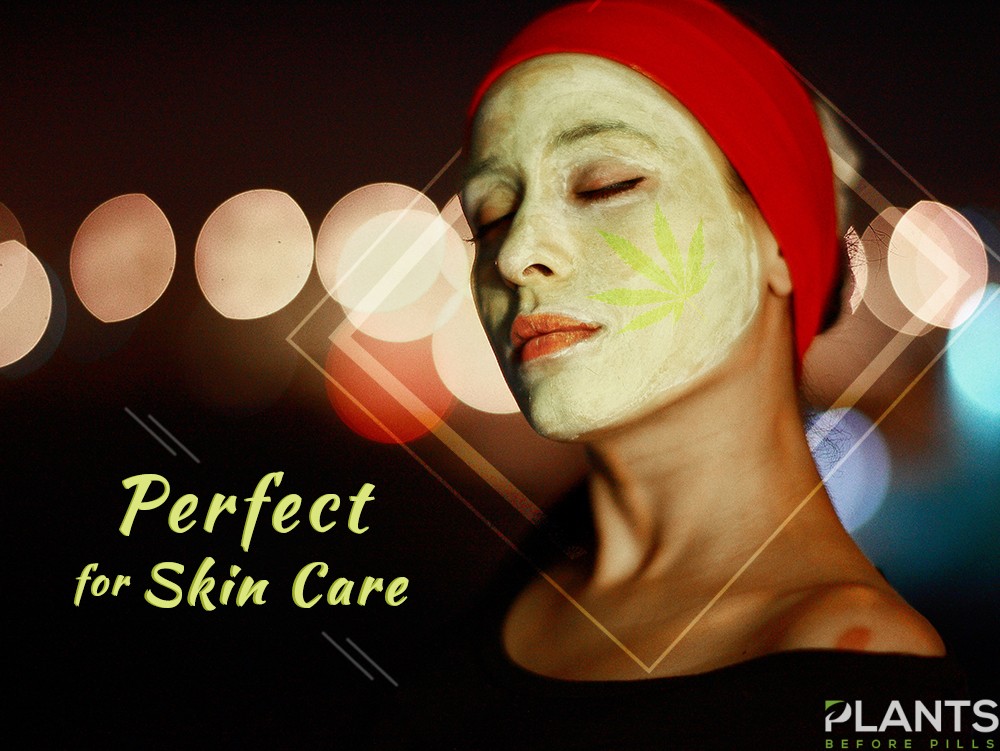 There is certainly no shortage of buzz around CBD in the world today. Now that many countries have made this hemp-derived substance 100% legal, the market explosion has taken place and looks to continue for many years to come. Tons of products incorporate them into their propriety blends, and with good reason. CBD is touted to have anti-inflammatory properties and also helps with the overall hydration of the skin.
Before we go further into the importance of clean skincare, it is good to know what "CBD" is. CBD is short for cannabidiol, and it is derived from the Cannabis Sativa plant. Hemp is often a root source of CBD as it has a higher CBD profile and less THC (the active ingredient in Marijuana that gives the user a "high" feeling). In the United States, CBD products must not contain more than 0.03% THC to be sold in retail stores and/or online.
There are many types of CBD products on the market today, and one of the ones that have been making the biggest waves deal directly with skincare. Not only is it known to help with inflammation and provide pain relief to the skin, but it also helps balance and regulate the skin's oil production via the sebaceous glands. This can help influence future acne breakouts from happening.
The skin is the largest organ in the body, and making sure the products used on it are pure is vital. The skin is the wall of defense for the immune system and blocks out any foreign invaders before they even can damage anything internally. So why would you ever think to put anything on your skin that could potentially harm your body's first line of defense?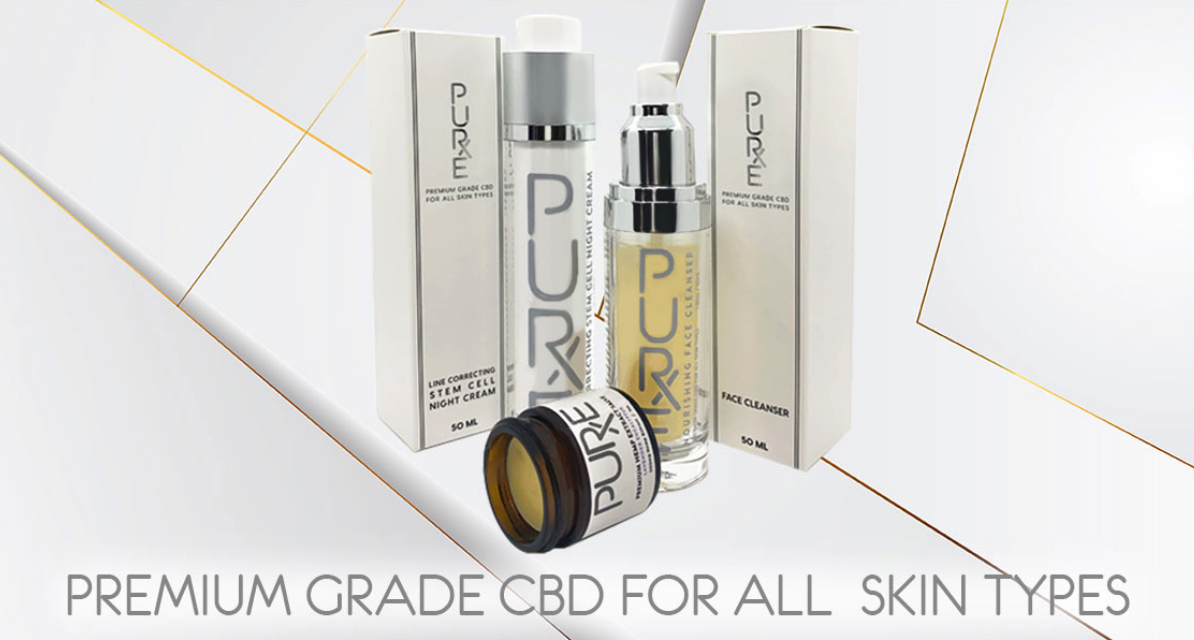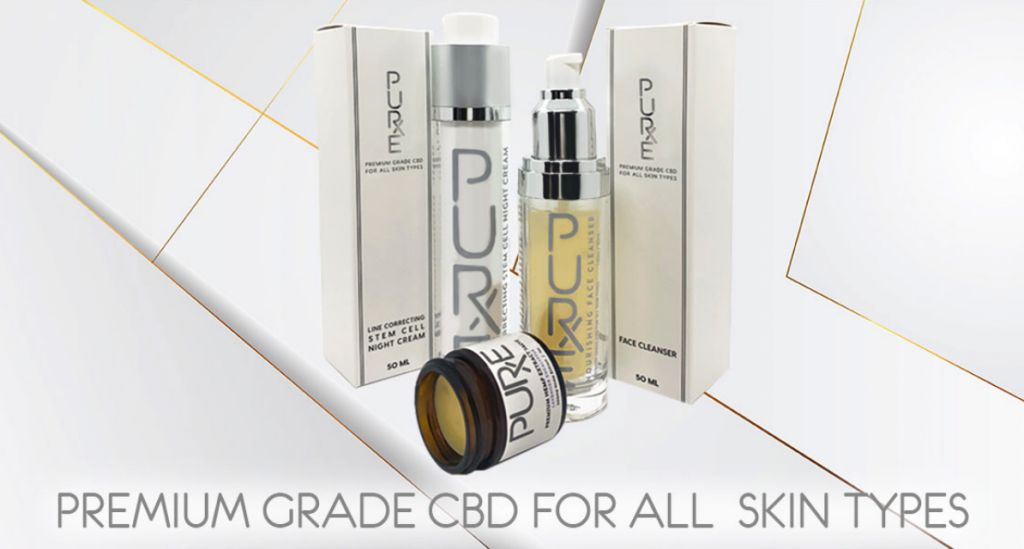 When purity comes to mind, we think of companies like PURxE, who place a lot of emphasis on quality with the skincare products they make. Their mission is to "provide a green infused lifestyle complimented by our Broad Spectrum CBD." They do this by having their CBD harvested in the USA, and all of their products are lab tested, Non-GMO, and 100% organic. They mention that their products are free of THC, toxins, pathogens, and pesticides. These points are critical as many CBD skincare products cut corners on quality to increase their profit margins. It's good for them, but very bad for your skin!
So the next time you are in the market for "clean" CBD skincare, make sure you do your due diligence and choose a brand that prides itself in its overall quality and ethics. Not all CBD skincare companies are the same, and you certainly don't want to be putting anything toxic on your skin. Protect the skin you're in!