What You Need to Know About Cannabis

According to some reports, around 182 million people across the globe consume marijuana, however, the United Nation's World Drug Report estimates the number to be closer to 238 million. With North American countries, such as the United States and Canada, showing leniency in the production, use, and distribution of this plant, many people might be curious to know what the hype is all about.
Here are some essential things you need to know about cannabis, the so-called 'miracle plant'.
The Basics About Cannabis
When people hear the word 'marijuana,' a lot of them think about the negative connotations associated with this naturally-occurring plant. This is why it's important to go back to the most basic question: what is cannabis? Cannabis is a plant that grows naturally in various climates, especially tropical and temperate areas. In fact, it is so easy to grow that it can even be cultivated indoors.
What makes this crop different is its chemical contents. It has compounds (also called cannabinoids) such as tetrahydrocannabinol (THC), cannabidiol (CBD), and cannabinol (CBN). These compounds induce different effects on the human body, depending on the amount ingested or applied.
The marijuana plant has three primary species, namely Cannabis sativa, indica, and ruderalis. Sativa is known to give a 'head' high, which gets the creative juices flowing. It also gives an energy boost and enhances focus, making it perfect for use during the day. These effects are due to its balance of THC and CBD content.
Indica produces a 'body' high, which contains considerable amounts of THC, the psychoactive component of marijuana. It has sedative properties, allowing for effective pain relief and insomnia treatment. Meanwhile, ruderalis has low amounts of THC, but what makes it special for many budtenders is its auto-flowering attributes, making it easier to grow. Many growers are cross-breeding these different species to create hybrid strains that have the desired amount of cannabinoid and growth.
Medical Marijuana Through the Ages
You might be thinking that the medicinal use of marijuana is a modern-day discovery. In truth, the medical application of this crop can be traced way, way back to ancient times. Research shows that as early as 2737 BC, the ancient Chinese used this herb as a treatment for a wide variety of conditions such as rheumatism and gout. There is also evidence of cannabis being used to cure medical conditions in ancient Egypt. One of the oldest medical textbooks, The Ebers Papyrus, written circa 1550 BC, details how hemp was used to treat depression, glaucoma, hemorrhoids and even cancer.
The cannabis plant is valued by other cultures too for its religious, recreational and even spiritual significance. These cultures include ancient Japan and India. Even in the Medieval Ages, marijuana was incorporated into folk medicine, especially for treating ailments and illnesses like coughs and tumors.
Today, modern research is only beginning to recognize hemp for its valuable potential in medicine. Marijuana is now helping care for and treat a wide range of both minor and severe conditions, including epilepsy and cancer. In fact, CBD oil is found to be effective in minimizing extreme conditions in people suffering from a rare form of epilepsy. Moreover, it shows promise in reducing nausea and vomiting in cancer patients. It also aids in regaining lost weight brought on by cachexia, a cancer-related wasting disease similar to anorexia.
Other conditions that marijuana and its cannabinoids can help with include multiple sclerosis, HIV/AIDS, diabetes, Alzheimer's Disease, and many other debilitating diseases and symptoms.
Other Uses of Cannabis
Aside from using hemp to treat minor and major medical conditions, this plant also has huge potential in sexual health and skin health. According to research, this herb increases sexual desire in women by up to 20%. THC is said to activate a part of a woman's brain that deals with sexual arousal, increasing the libido and creating a healthier sex life. Moreover, it is found to reduce discomfort during sex, making the experience a more pleasurable one for women.
CBD also exhibits the most potential for skin care in that it can address many issues encountered by many people, including acne attacks, oily skin, dehydration, aging, and itching. It has anti-inflammatory and pain-relieving properties that can prevent swelling and pimples, as well as treat acne and even bug bites. CBD has two working effects in the skin:  it can moisturize skin or regulate oil production, when needed.
Of course, no list is complete without mentioning the recreational use of marijuana. Whether to uplift your mood or to energize yourself, this plant can definitely improve your disposition. Aside from treating mood and mental disorders, it is used to relieve stress and induce relaxation.
Legalization of Cannabis Across the Globe
With more and more studies being conducted on this so-called miracle plant, many countries around the world are allowing the medical and even recreational use of cannabis. As of today, 30 countries permit the use of medical hemp. Check out the status of marijuana legalization across the globe:
When it comes to marijuana laws, Uruguay is most noteworthy. This South American country was the first to legalize cannabis fully way back in 2013. The reason for the legalization was to facilitate efficient treatments for patients. With the production and distribution of cannabis being legalized, and thus regulated by the government, Uruguay anticipated lower drug-related crime statistics.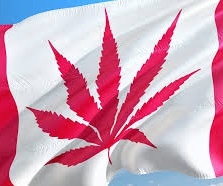 Canada was the second country to legalize the medical and recreational use of cannabis countrywide. Regulation is also the reason why this plant was legalised in Canada. Because it is regulated, the government can prevent minors from using it, while increasing tax revenues and preventing criminal organizations from profiting.
The midterm elections held in November 2018 resulted in further legalizing medical marijuana throughout the United States to include Utah and Missouri, the two most recent states that allow the use of this herb for medicinal purposes. Out of the 33 US states that have legalized marijuana to date, ten of them, including Washington, DC, also permit the recreational use. However, marijuana remains illegal on a federal level.
Europe is seen as the most progressive region when it comes to therapeutic hemp. European countries like The Netherlands, Poland, Romania, Norway, and Germany have allowed patients easier access to this plant and its compounds. Nations such as France and Spain allow using cannabis-derived medicine only for specific conditions.
Regarding African countries, Zimbabwe is a trailblazer when it comes to allowing this plant for medical use. Patients seeking to use this herb should have the appropriate permits.
Marijuana Products You Can Use
Smoking marijuana in rolled, cigarette-form is one of the most popular ways to consume it. In states in which marijuana is legal, for recreational and medical uses, you can purchase dried buds and joints in accredited dispensaries. If you want to avoid the negative effects of smoking, inhaling vapors might be your best option. These dispensaries are also likely to carry vape liquids infused with cannabinoids.
Should you prefer a more discreet option, you might want to get edibles. These are food products and drinkables infused with cannabis. You can get these in candy form such as gummies, chocolates, and suckers. Have a liking for baked goods? You are in for a treat as you can get cakes, brownies, and cookies mixed with hemp, as well!
If you choose not to consume hemp orally, topical products are perfect for you. You can get these in the form of tinctures, creams, balms, and ointments. These are great for relieving muscle and joint pains as you can directly apply them to targeted sites. Moreover, using topicals allows for the fairly discreet consumption of cannabis. You can also orally ingest tinctures by simply placing a few drops under your tongue.
Cannabis-based products are not only good for your skin, but also your hair. This is why there are shampoos infused with cannabinoids. Other products you can buy include capsules, lotions and essential oils.
When getting these products, make sure that you have a good grip on the marijuana laws in your state, and then find a licensed dispensary. Take note of the dosage, as well as the cannabinoid content and percentages. This way, you can get the dosage you need and want. Keep in mind that you can purchase products mixed with cannabis with high amounts of CBD but without THC. This means that it will not get you high but still give you the benefits of consuming cannabis.
Final Words
From the medical, religious and recreational uses of marijuana in ancient times to the recent modern-day developments, it cannot be denied that this plant is gaining ground in many parts of the world. These developments have helped many patients and recreational users to get easier and safer access to this naturally-occurring substance. With the increasing amount of support given to, and research into, studying and legalizing cannabis, more people can take advantage of what cannabis has to offer.
The State of Cannabis Legislation In Africa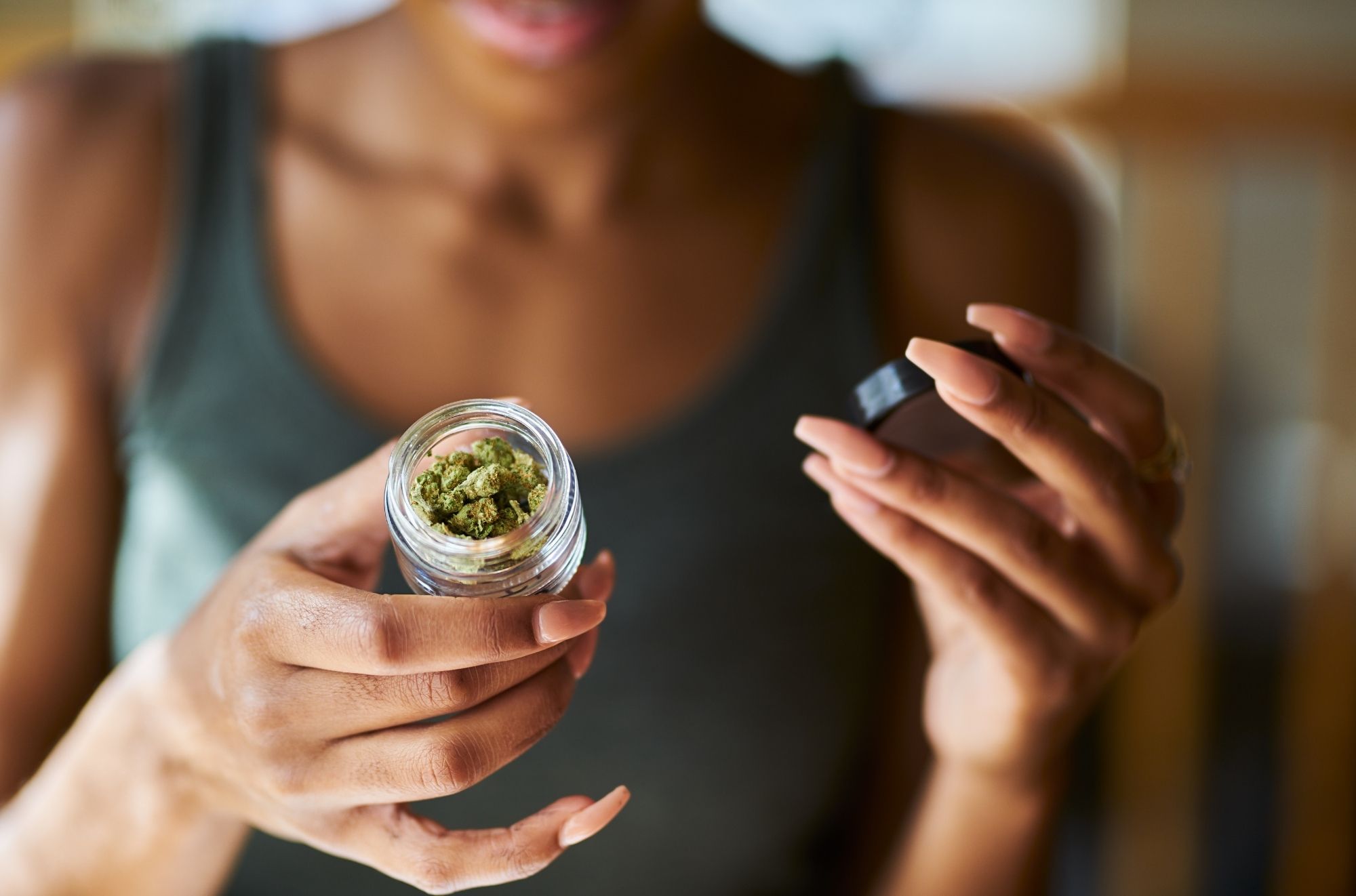 Cannabis is one of the most widely used drugs in the world, with an estimated 192 million people using it globally. Despite this, the drug remains illegal in many countries, including in most African countries. In this blog post, we will explore the state of cannabis legislation in Africa and the challenges facing those who wish to see the drug legalized for medicinal or recreational use.
Current Cannabis Laws in Africa
In Africa, cannabis is illegal in the vast majority of countries. According to the United Nations Office on Drugs and Crime, only a handful of African countries have legalized cannabis in any form. These countries include Lesotho, Zimbabwe, South Africa, and Malawi. In most other countries, cannabis is illegal and possession, use, and sale of the drug can result in criminal charges.
One of the main reasons for the strict cannabis laws in Africa is the influence of international drug treaties, such as the United Nations Single Convention on Narcotic Drugs. These treaties classify cannabis as a Schedule 1 drug, along with heroin and cocaine, and place strict controls on its use and production.
Challenges Facing Cannabis Legalization in Africa
Despite growing support for the legalization of cannabis, there are a number of challenges facing those who wish to see the drug legalized in Africa. One of the main challenges is the lack of political will to change the law. In many countries, politicians are hesitant to support cannabis legalization due to fears about the potential impact on public health and safety. It can also be difficult to source cannabis from Africa at this time.
Another challenge is the lack of scientific research on the potential benefits and harms of cannabis. While there is some evidence to suggest that cannabis can be effective in treating a range of conditions, there is still a lack of high-quality research on the subject. This has led to a cautious approach from medical professionals, who are hesitant to prescribe a treatment without sufficient evidence of its safety and efficacy.
In addition to these challenges, there are also concerns about the potential for corruption and organized crime to take advantage of a legal cannabis industry in Africa. In countries where the rule of law is weak, there is a risk that legalizing cannabis could lead to an increase in illegal production and trafficking of the drug.
Progress Towards Cannabis Legalization in Africa
Despite these challenges, there are some signs of progress towards cannabis legalization in Africa. In recent years, there has been a growing awareness of the potential economic benefits of a legal cannabis industry. Legalizing cannabis could create new jobs, generate tax revenue, and reduce the burden on law enforcement and the criminal justice system.
Countries such as Lesotho, Zimbabwe, and South Africa have already taken steps towards legalizing cannabis for medicinal or recreational use. In Lesotho, for example, the government has granted licenses for the production and export of cannabis for medicinal use. In South Africa, the Constitutional Court has ruled that the personal use and cultivation of cannabis is legal, although commercial production and sale of the drug remains illegal.
In addition to these developments, there is also growing support for cannabis legalization from civil society organizations and activists. These groups argue that legalizing cannabis could help to reduce the harm caused by the illegal drug trade and improve access to medicinal cannabis for patients who need it.
Conclusion
In conclusion, the state of cannabis legislation in Africa is complex and varies from country to country. It is essential to continually research this topic to ensure you know the most current regulations.
Strawberry Cough Marijuana Strain: A Grower's Guide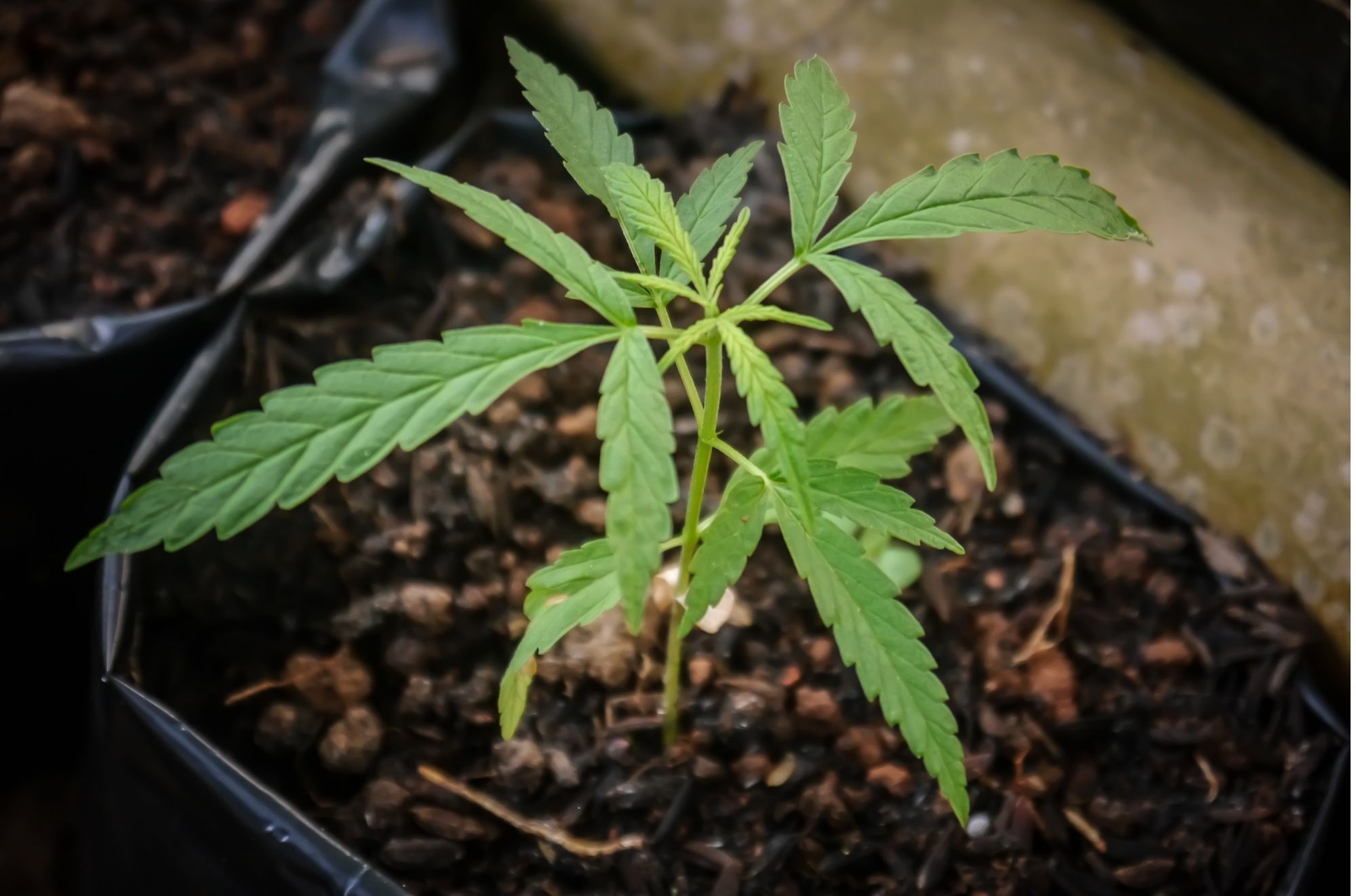 Are you looking to grow a hardy, high-quality strain of marijuana? Look no further than the Strawberry Cough Marijuana strain. This fruity, easy-to-grow cannabis is becoming increasingly popular among growers for its unique and flavorful effects. With its robust growth habit and high yields, it's an excellent choice for both outdoor and indoor cultivators alike. In this blog post, we'll be providing an in-depth guide on how to grow the Strawberry Cough marijuana strain. We will cover everything from seed selection all the way through to harvesting and curing your buds. So if you're interested in learning more about this delicious cannabis variety, read I Love Growing Marijuana!
Introduction to Strawberry Cough
The Strawberry Cough marijuana strain is a crowd favorite for its sweet taste and potent effects. But what exactly is Strawberry Cough, and how do you grow it?
This guide will introduce you to the basics of Strawberry Cough, including its history, genetics, and key characteristics. We'll also provide some tips on how to grow this delicious strain.
So read on to learn everything you need to know about Strawberry Cough!
The Different Types of Strawberry Cough
1. Strawberry Cough is a sativa dominant hybrid that was created by crossing Haze and Strawberry Fields. It gets its name from the fact that it tastes like strawberries and smells like fresh strawberries.
2. The effects of Strawberry Cough are cerebral, uplifting, and energizing. It's a great strain for daytime use as it doesn't make you feel drowsy or couch-locked.
3. Strawberry Cough is known for its large, dense buds that are covered in trichomes. The buds are light green in color with orange and red hairs.
4. The THC content of Strawberry Cough can vary depending on the grower, but it typically ranges from 12-22%. CBD levels are usually low, around 0.1%.
5. Strawberry Cough is relatively easy to grow, even for beginner growers. It's a good option for those who want to grow their own cannabis but don't want to deal with the hassle of high-maintenance strains.
How to Grow Strawberry Cough
To grow Strawberry Cough, you'll need to start with a high-quality cannabis seed. Once you have your seeds, you'll need to plant them in a soil mix and water them regularly. When the plants are about 6 inches tall, you'll need to begin training them by bending and tying the main stem. This will encourage the plant to grow sideways, which will increase the yield of buds. After about 2 months of vegetative growth, your plants will be ready to flowering. The flowering stage lasts for about 8 weeks, during which time you should reduce the amount of water you give your plants. Around week 6 or 7 of flowering, you may want to begin flushing your plants with plain water to remove any residual nutrients from the soil mix. This will help improve the taste of your final product. Once your plants have finished flowering, they'll be ready for harvest. Depending on the size of your plants, this can take anywhere from 3-8 weeks. Once your buds are dry and cured, they're ready to be enjoyed!
Pros and Cons of Growing Strawberry Cough
When it comes to deciding whether or not to grow the Strawberry Cough marijuana strain, there are a few things to consider. Here are some of the pros and cons of growing this strain:
Pros:
-The Strawberry Cough strain is known for being a high-yielding plant, so you can expect a good return on your investment if you decide to grow it.
-This strain is also relatively easy to grow, so even beginner growers can have success with it.
-Strawberry Cough has a delicious strawberry flavor that many people enjoy, making it a popular choice for smokers.
Cons:
-The Strawberry Cough plant can be quite tall, so make sure you have enough space in your grow room before you start growing it.
-This strain is also susceptible to powdery mildew, so be sure to keep an eye out for signs of this disease and treat it accordingly.
Conclusion
Strawberry Cough is an easy and rewarding strain to grow, with its sweet flavor and calming effects. With a little patience and knowledge, you can learn how to cultivate this popular plant and achieve great results. Whether you are growing it indoors or outdoors, Strawberry Cough has the potential to be a profitable crop if done correctly. From controlling pests and diseases to harvesting at the right time, taking care of your plants is essential for producing large yields of top-quality buds. Investing in education about proper cultivation techniques will help ensure that your strawberry cough marijuana strain grows healthy and strong every season!
5 Essential Products For The Cannabis Connoisseur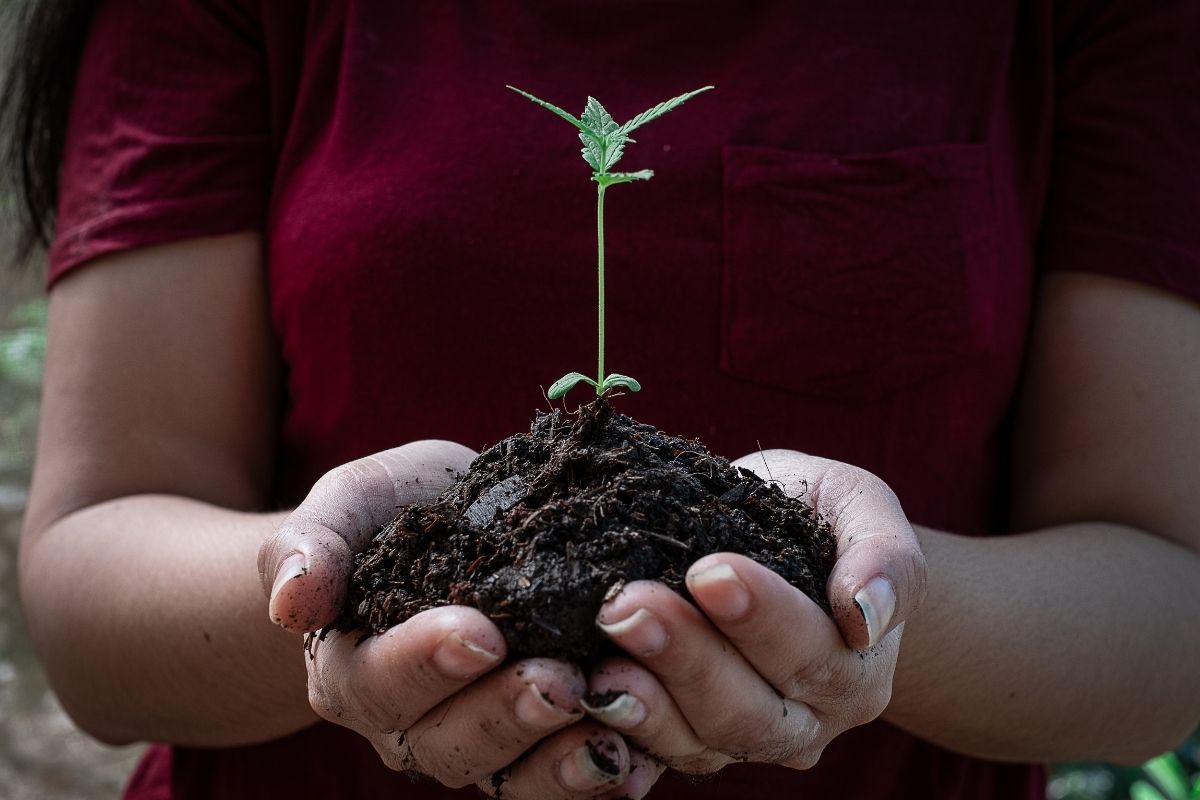 With the growing legalization of cannabis around the world, more and more people are becoming cannabis connoisseurs. These individuals have a deep understanding and appreciation of the cannabis plant and all its nuances. For these individuals, having the right products and accessories can make all the difference. In this blog post, we will explore 5 essential products for the cannabis connoisseur, including a smell proof preroll holder.
Quality Grinder
One of the essential products for any cannabis connoisseur is a high-quality grinder. Grinders are used to break up cannabis buds into smaller pieces, which makes it easier to smoke or vaporize. A good grinder will produce consistent, even-sized pieces of cannabis, which helps ensure a smooth and even burn. There are many different types of grinders on the market, including manual and electric grinders. The manual grinders are usually cheaper and more portable, while electric grinders can handle larger amounts of cannabis more quickly.
Glass Water Pipe
Another essential product for the cannabis connoisseur is a glass water pipe. Also known as a bong, a water pipe is designed to cool and filter the smoke as it passes through water before it is inhaled. This process helps to remove harmful toxins and particles from the smoke, resulting in a smoother and cleaner inhale. Glass water pipes come in a variety of shapes and sizes, and many are decorated with intricate designs and patterns.
Vaporizer
For those who prefer a more discreet and portable way to consume cannabis, a vaporizer is a must-have accessory. Vaporizers work by heating cannabis to a temperature that releases the active compounds without burning the plant material. This produces a vapor that can be inhaled, which is much less harsh than smoking. There are many different types of vaporizers available, including portable and desktop models. Portable vaporizers are small and easy to carry around, while desktop vaporizers are larger and designed for home use.
Smell Proof Preroll Holder

For those who enjoy smoking pre-rolled joints, a smell proof preroll holder is an essential accessory. These holders are designed to keep pre-rolled joints fresh and prevent the smell of cannabis from escaping. But they come with a twist. These holders also double as a smell proof pipe. They are made from high-quality borosilicate glass and are designed to be airtight with childproof caps. Smell proof preroll holders are also available in a variety of shapes and sizes, making it easy to find one that suits your needs. They are usually child proof, fully discreet and travel ready but this one has you covered.

Cannabis Storage Container
Finally, a cannabis storage container is an essential product for any cannabis connoisseur. These containers are designed to keep cannabis fresh and prevent it from drying out. They are usually made from high-quality materials such as glass or metal and are airtight to prevent moisture and air from getting inside. Some cannabis storage containers are also equipped with humidity control technology, which helps to maintain the perfect level of moisture for the cannabis. Proper storage is essential for preserving the potency and flavor of cannabis over time.
In conclusion, being a cannabis connoisseur is about more than just enjoying the effects of the plant. It's about understanding the nuances of different strains, appreciating the subtle differences in flavor and aroma, and having the right products and accessories to enhance the overall experience. A quality grinder, glass water pipe, vaporizer, smell proof preroll holder, and cannabis storage container are all essential products for the cannabis connoisseur. By investing in these products, you can take your cannabis experience to the next level and truly appreciate all that this amazing plant has to offer.