What You Need to Know About Cannabis

According to some reports, around 182 million people across the globe consume marijuana, however, the United Nation's World Drug Report estimates the number to be closer to 238 million. With North American countries, such as the United States and Canada, showing leniency in the production, use, and distribution of this plant, many people might be curious to know what the hype is all about.
Here are some essential things you need to know about cannabis, the so-called 'miracle plant'.
The Basics About Cannabis
When people hear the word 'marijuana,' a lot of them think about the negative connotations associated with this naturally-occurring plant. This is why it's important to go back to the most basic question: what is cannabis? Cannabis is a plant that grows naturally in various climates, especially tropical and temperate areas. In fact, it is so easy to grow that it can even be cultivated indoors.
What makes this crop different is its chemical contents. It has compounds (also called cannabinoids) such as tetrahydrocannabinol (THC), cannabidiol (CBD), and cannabinol (CBN). These compounds induce different effects on the human body, depending on the amount ingested or applied.
The marijuana plant has three primary species, namely Cannabis sativa, indica, and ruderalis. Sativa is known to give a 'head' high, which gets the creative juices flowing. It also gives an energy boost and enhances focus, making it perfect for use during the day. These effects are due to its balance of THC and CBD content.
Indica produces a 'body' high, which contains considerable amounts of THC, the psychoactive component of marijuana. It has sedative properties, allowing for effective pain relief and insomnia treatment. Meanwhile, ruderalis has low amounts of THC, but what makes it special for many budtenders is its auto-flowering attributes, making it easier to grow. Many growers are cross-breeding these different species to create hybrid strains that have the desired amount of cannabinoid and growth.
Medical Marijuana Through the Ages
You might be thinking that the medicinal use of marijuana is a modern-day discovery. In truth, the medical application of this crop can be traced way, way back to ancient times. Research shows that as early as 2737 BC, the ancient Chinese used this herb as a treatment for a wide variety of conditions such as rheumatism and gout. There is also evidence of cannabis being used to cure medical conditions in ancient Egypt. One of the oldest medical textbooks, The Ebers Papyrus, written circa 1550 BC, details how hemp was used to treat depression, glaucoma, hemorrhoids and even cancer.
The cannabis plant is valued by other cultures too for its religious, recreational and even spiritual significance. These cultures include ancient Japan and India. Even in the Medieval Ages, marijuana was incorporated into folk medicine, especially for treating ailments and illnesses like coughs and tumors.
Today, modern research is only beginning to recognize hemp for its valuable potential in medicine. Marijuana is now helping care for and treat a wide range of both minor and severe conditions, including epilepsy and cancer. In fact, CBD oil is found to be effective in minimizing extreme conditions in people suffering from a rare form of epilepsy. Moreover, it shows promise in reducing nausea and vomiting in cancer patients. It also aids in regaining lost weight brought on by cachexia, a cancer-related wasting disease similar to anorexia.
Other conditions that marijuana and its cannabinoids can help with include multiple sclerosis, HIV/AIDS, diabetes, Alzheimer's Disease, and many other debilitating diseases and symptoms.
Other Uses of Cannabis
Aside from using hemp to treat minor and major medical conditions, this plant also has huge potential in sexual health and skin health. According to research, this herb increases sexual desire in women by up to 20%. THC is said to activate a part of a woman's brain that deals with sexual arousal, increasing the libido and creating a healthier sex life. Moreover, it is found to reduce discomfort during sex, making the experience a more pleasurable one for women.
CBD also exhibits the most potential for skin care in that it can address many issues encountered by many people, including acne attacks, oily skin, dehydration, aging, and itching. It has anti-inflammatory and pain-relieving properties that can prevent swelling and pimples, as well as treat acne and even bug bites. CBD has two working effects in the skin:  it can moisturize skin or regulate oil production, when needed.
Of course, no list is complete without mentioning the recreational use of marijuana. Whether to uplift your mood or to energize yourself, this plant can definitely improve your disposition. Aside from treating mood and mental disorders, it is used to relieve stress and induce relaxation.
Legalization of Cannabis Across the Globe
With more and more studies being conducted on this so-called miracle plant, many countries around the world are allowing the medical and even recreational use of cannabis. As of today, 30 countries permit the use of medical hemp. Check out the status of marijuana legalization across the globe:
When it comes to marijuana laws, Uruguay is most noteworthy. This South American country was the first to legalize cannabis fully way back in 2013. The reason for the legalization was to facilitate efficient treatments for patients. With the production and distribution of cannabis being legalized, and thus regulated by the government, Uruguay anticipated lower drug-related crime statistics.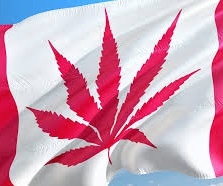 Canada was the second country to legalize the medical and recreational use of cannabis countrywide. Regulation is also the reason why this plant was legalised in Canada. Because it is regulated, the government can prevent minors from using it, while increasing tax revenues and preventing criminal organizations from profiting.
The midterm elections held in November 2018 resulted in further legalizing medical marijuana throughout the United States to include Utah and Missouri, the two most recent states that allow the use of this herb for medicinal purposes. Out of the 33 US states that have legalized marijuana to date, ten of them, including Washington, DC, also permit the recreational use. However, marijuana remains illegal on a federal level.
Europe is seen as the most progressive region when it comes to therapeutic hemp. European countries like The Netherlands, Poland, Romania, Norway, and Germany have allowed patients easier access to this plant and its compounds. Nations such as France and Spain allow using cannabis-derived medicine only for specific conditions.
Regarding African countries, Zimbabwe is a trailblazer when it comes to allowing this plant for medical use. Patients seeking to use this herb should have the appropriate permits.
Marijuana Products You Can Use
Smoking marijuana in rolled, cigarette-form is one of the most popular ways to consume it. In states in which marijuana is legal, for recreational and medical uses, you can purchase dried buds and joints in accredited dispensaries. If you want to avoid the negative effects of smoking, inhaling vapors might be your best option. These dispensaries are also likely to carry vape liquids infused with cannabinoids.
Should you prefer a more discreet option, you might want to get edibles. These are food products and drinkables infused with cannabis. You can get these in candy form such as gummies, chocolates, and suckers. Have a liking for baked goods? You are in for a treat as you can get cakes, brownies, and cookies mixed with hemp, as well!
If you choose not to consume hemp orally, topical products are perfect for you. You can get these in the form of tinctures, creams, balms, and ointments. These are great for relieving muscle and joint pains as you can directly apply them to targeted sites. Moreover, using topicals allows for the fairly discreet consumption of cannabis. You can also orally ingest tinctures by simply placing a few drops under your tongue.
Cannabis-based products are not only good for your skin, but also your hair. This is why there are shampoos infused with cannabinoids. Other products you can buy include capsules, lotions and essential oils.
When getting these products, make sure that you have a good grip on the marijuana laws in your state, and then find a licensed dispensary. Take note of the dosage, as well as the cannabinoid content and percentages. This way, you can get the dosage you need and want. Keep in mind that you can purchase products mixed with cannabis with high amounts of CBD but without THC. This means that it will not get you high but still give you the benefits of consuming cannabis.
Final Words
From the medical, religious and recreational uses of marijuana in ancient times to the recent modern-day developments, it cannot be denied that this plant is gaining ground in many parts of the world. These developments have helped many patients and recreational users to get easier and safer access to this naturally-occurring substance. With the increasing amount of support given to, and research into, studying and legalizing cannabis, more people can take advantage of what cannabis has to offer.
Why You Should Check the Label Before Consuming Cannabis Products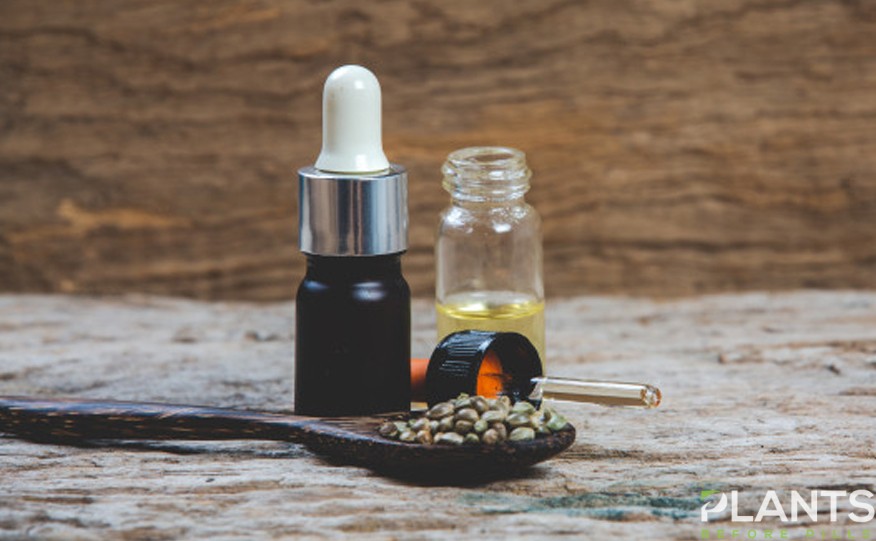 In a consumerist society, customers make a choice every step of the day. From what type of products to use to the brand they purchase, consumers are faced with this dilemma. The same issue applies to the current state of the cannabis markets. With the popularity of cannabis and CBD products, a lot of marijuana-infused brands have sprouted left and right giving consumers a wide range of options to choose from. It is a good practice to have a keen eye on checking cannabis product labels.
It is important to keep in mind that making a choice often comes with responsibility. Whether you are considering your budget or your diet, your pick is influenced by your priorities. When buying cannabis products, part of your responsibility as a consumer is to check the label before purchasing and consuming them. Here's why:
3 Reasons to Look at the Cannabis Product Labels
Compliance with the Law
In states where adult-use recreational marijuana is legal, marijuana laws outline the proper labeling of items, especially those that contain THC, the main psychoactive component of the plant. Meanwhile, states in which only the medical use of the plant is allowed, you can bet that only those with very minimal THC and more CBD will be available.
To verify whether the products you are about to purchase is legal in your state, one of the best things to do is to check the label. This way, you do not have to deal with legal issues should you find yourself in a situation in which you need to prove the legality of the product you are carrying.
Varying Effects on Individuals
Aside from compliance with your state's laws, checking the label can help you regulate your consumption of the item. Remember, cannabinoids have varying levels of effect on an individual's body. One person may need to consume more CBD before they feel a certain level of effect, while another may need to consume less to achieve the same degree.
By checking the label, you will have an idea of how much CBD or THC the products contain. This is useful, especially for CBD gummies, capsules, and tablets. Other items such as tinctures and edibles should also have labels that disclose the estimated amount of cannabinoids are contained per gram.
Personal Health and Safety
If you are looking for more reasons why checking the label is the responsible thing to do, you just need to remember that it is a way to keep yourself safe and healthy. In fact, you should check labels even when you are not buying cannabis-infused items. This way, you can look at the nutritional value of the item while also being informed about warnings such as the inclusion of allergens or other ingredients that may be personally harmful.
What You Should Look for in Cannabis Products Labels
When checking the labels, you need to check for a variety of things. Here are some of them:
CBD content – Cannabis products, especially those in medical use-only states, often contain CBD only. Make sure to see how much CBD the item contains in order to adjust your consumption.
THC content – On the federal level, marijuana items should contain no more than 0.3% of THC. If you live in a state in which recreational use is not legal, then see to it that the product only contains such a small amount of THC.
Other indicators – In Canada, products infused with the plant bear a logo that indicates this fact. So, make sure to look for this logo to ensure that you are purchasing a legitimate item.
Allergens and other warnings – As mentioned, products can contain ingredients that can trigger allergies such as nuts, seafood, and other similar components.
Be a responsible cannabis consumer by always checking the label of the products you are considering to buy and consume. This way, you can make the right and safe choice.
Study: Over 20% of HS Seniors Consumed Marijuana Through Vaping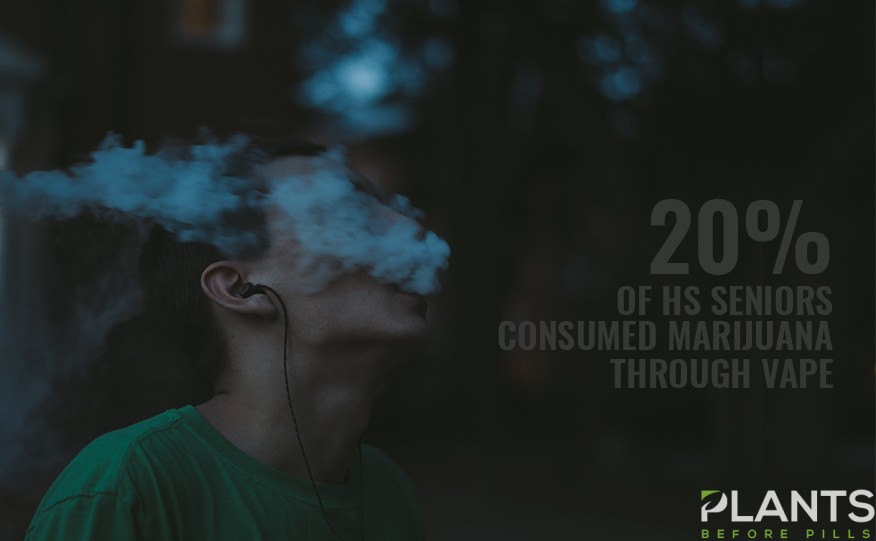 A study commissioned by the National Institutes of Health (NIH) recently revealed that more than 20% of high school seniors in the United States have vaped THC in marijuana. Reuters cited the study which said that the 2019 figure is "the second-largest single-year increase in any substance of abuse ever recorded."
Reuters noted that the research findings "are alarming" in light of the recent deaths related to vaping. In fact, there are four new cases of deaths reported this week associated with fatal lung illness supposedly caused by vaping. This number is part of the 52 deaths and 2,400 hospitalization due to respiratory illness.
Marijuana Vaping – A Recent Study
The study, published in the Journal of the American Medical Association (JAMA), showed that a lot of students have vaped THC in the past year. This includes students from the 12th grade (21%), 10th grade (19%) and 8th grade (7%).
A significant number of students admitted to vaping THC in the past month. In fact, 14% of 12th graders said they did. There is also a 5.6% increase in the number of 10th graders who did, amounting to 12.6% of the respondents. Moreover, there is a 1.3% increase among 8th graders who did so, which brings the number up to 3.9%.
According to the research named "Monitoring the Future," these figures amount to an increase of around 1 million THC vapers in 2019 compared to the numbers in 2018.
The study regarding national drug use trends is conducted annually. In its 45 years, researchers found that the 7.7 percentage-point increase in THC use among 12th-grade students is the second largest for any substance. Nicotine vaping holds the title of being the largest increase with 10.9 percentage points.
Richard Miech, the researcher who led the study remarked that the increase can be attributed to the small form factor of vape pens. These devices are small and discreet, making it easy to conceal. This allows students to easily get away with vaping these substances.
Tobacco control expert Stanton Glantz said that young individuals who have tried vaping nicotine can be more inclined to vape THC or smoke cigarettes. In connection with this, the report revealed that 35% of 12th grade students vaped nicotine. This shows a growth of 5.6 percentage points.
National Institute on Drug Abuse director Dr. Nora Volkow said that regular use of marijuana poses a 50% risk of becoming addicted.
New to Cannabis Community? Here's Why You Should Check it Out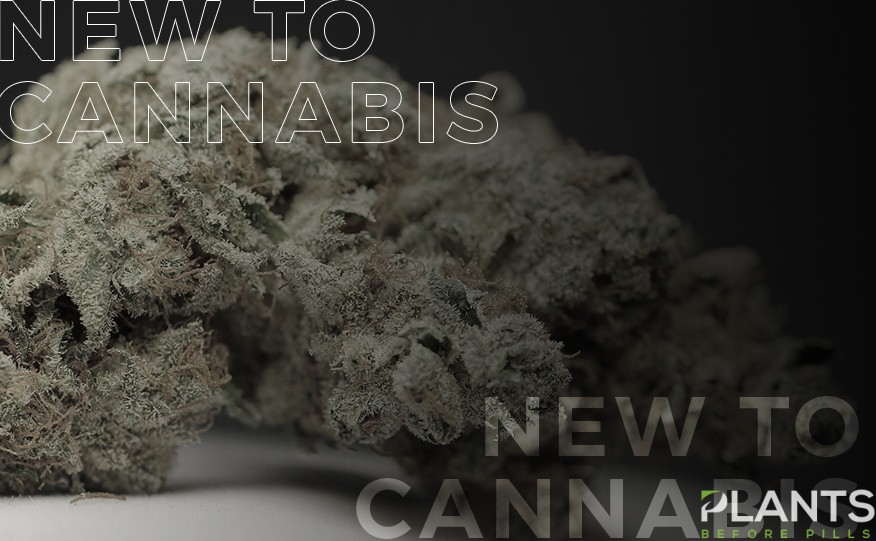 Medical marijuana and cannabis products are being raved left and right, especially with the legalizations that have been happening across the globe. Combined with the huge shift toward healthier lifestyles and alternatives, cannabis and CBD products have reached cult status. Because of this, non-consumers of marijuana might be curious as to what all the buzz is all about. Discover the facts about cannabis community.
Why Be in Cannabis Community?
If you are inclined to enter the cannabis community but you need more convincing, here's a list of things that can encourage you more.
CBD Products Have the Potential to Improve Your Lifestyle
Let's start with a more practical reason. At this point, you have probably heard the praises given to cannabis and CBD by various kinds of individuals. From health gurus to social media personalities such as Kim Kardashian-West, the various virtues of the plant and its cannabinoids are all over all kinds of media.
If this is not enough to convince you, then it could help to know that many of these positive claims are supported by scientific research. There are a lot of studies that show CBD's potential to replace opioids, treat various diseases and illnesses and even improve consumers' quality of life.
Even if you are not a patient, you can use legal cannabis and CBD to elevate your lifestyle. Having trouble falling asleep at night? Lacking appetite? Perhaps you suffer from slow cognition due to fatigue and stress? CBD can help you without it. The great thing about it is that CBD works both ways due to the endocannabinoid system and the cannabinoids' regulatory function, so this compound can also induce wakefulness, regulate appetite and induce calmness.
Cannabis Feeds Your Adventurous Spirit
Individuals who like discovering things might find the same satisfaction when they experiment with cannabis. There are hundreds of strains you can choose from, making your journey more exciting. Moreover, you can try out different infused products from edibles and tinctures to topicals and capsules.
So, if you like checking out your gadgets or you simply like exploring what music streaming sites have to offer, cannabis can definitely give you the adventure you are looking for. What's better is that this plant and cannabinoid can even help you enjoy those things more as it can let you focus and elevate your mood.
It Can Make Your Daily Activities More Fun
As mentioned, you can get more out of the things you love when you do them while consuming marijuana. This plant is known to elevate consumer's moods, making it a great aid for recreational activities with or without the psychoactive ingredient THC. It is even prescribed to patients with mental disorders such as depression and anxiety.
So, if you suffer from too much stress induced by a combination of work and personal life, which is aggravated by anxiety, then this can definitely help. You can even focus and enjoy your hobbies more because of the energy, creativity, and cognition boosting properties of this plant. This way, you can bring out the best in you while doing things that you love. It can even help you perform duties that you kind of hate doing!
The Cannabis Community Strives for Inclusivity and Social Justice
The prohibition and prejudice against marijuana have roots in racism and socioeconomic inequality. Many individuals from the lower strata of the society have suffered jail time for possession because of the society's produced view of the plant. With legalization, many people are fighting against these injustices.
In fact, the industry has even generated jobs that benefit not only the economy but also the financial matters of those who landed cannabis jobs. Moreover, the sector is showing signs of inclusivity as there are many business owners in the cannabis industry who are women and members of the LGBTQ+.
There are a lot of reasons why you should try cannabis products. With safe and responsible consumption, you can rest assured that you can have a positive experience with this plant and infused products.