What You Need to Know About Cannabis

According to some reports, around 182 million people across the globe consume marijuana, however, the United Nation's World Drug Report estimates the number to be closer to 238 million. With North American countries, such as the United States and Canada, showing leniency in the production, use, and distribution of this plant, many people might be curious to know what the hype is all about.
Here are some essential things you need to know about cannabis, the so-called 'miracle plant'.
The Basics About Cannabis
When people hear the word 'marijuana,' a lot of them think about the negative connotations associated with this naturally-occurring plant. This is why it's important to go back to the most basic question: what is cannabis? Cannabis is a plant that grows naturally in various climates, especially tropical and temperate areas. In fact, it is so easy to grow that it can even be cultivated indoors.
What makes this crop different is its chemical contents. It has compounds (also called cannabinoids) such as tetrahydrocannabinol (THC), cannabidiol (CBD), and cannabinol (CBN). These compounds induce different effects on the human body, depending on the amount ingested or applied.
The marijuana plant has three primary species, namely Cannabis sativa, indica, and ruderalis. Sativa is known to give a 'head' high, which gets the creative juices flowing. It also gives an energy boost and enhances focus, making it perfect for use during the day. These effects are due to its balance of THC and CBD content.
Indica produces a 'body' high, which contains considerable amounts of THC, the psychoactive component of marijuana. It has sedative properties, allowing for effective pain relief and insomnia treatment. Meanwhile, ruderalis has low amounts of THC, but what makes it special for many budtenders is its auto-flowering attributes, making it easier to grow. Many growers are cross-breeding these different species to create hybrid strains that have the desired amount of cannabinoid and growth.
Medical Marijuana Through the Ages
You might be thinking that the medicinal use of marijuana is a modern-day discovery. In truth, the medical application of this crop can be traced way, way back to ancient times. Research shows that as early as 2737 BC, the ancient Chinese used this herb as a treatment for a wide variety of conditions such as rheumatism and gout. There is also evidence of cannabis being used to cure medical conditions in ancient Egypt. One of the oldest medical textbooks, The Ebers Papyrus, written circa 1550 BC, details how hemp was used to treat depression, glaucoma, hemorrhoids and even cancer.
The cannabis plant is valued by other cultures too for its religious, recreational and even spiritual significance. These cultures include ancient Japan and India. Even in the Medieval Ages, marijuana was incorporated into folk medicine, especially for treating ailments and illnesses like coughs and tumors.
Today, modern research is only beginning to recognize hemp for its valuable potential in medicine. Marijuana is now helping care for and treat a wide range of both minor and severe conditions, including epilepsy and cancer. In fact, CBD oil is found to be effective in minimizing extreme conditions in people suffering from a rare form of epilepsy. Moreover, it shows promise in reducing nausea and vomiting in cancer patients. It also aids in regaining lost weight brought on by cachexia, a cancer-related wasting disease similar to anorexia.
Other conditions that marijuana and its cannabinoids can help with include multiple sclerosis, HIV/AIDS, diabetes, Alzheimer's Disease, and many other debilitating diseases and symptoms.
Other Uses of Cannabis
Aside from using hemp to treat minor and major medical conditions, this plant also has huge potential in sexual health and skin health. According to research, this herb increases sexual desire in women by up to 20%. THC is said to activate a part of a woman's brain that deals with sexual arousal, increasing the libido and creating a healthier sex life. Moreover, it is found to reduce discomfort during sex, making the experience a more pleasurable one for women.
CBD also exhibits the most potential for skin care in that it can address many issues encountered by many people, including acne attacks, oily skin, dehydration, aging, and itching. It has anti-inflammatory and pain-relieving properties that can prevent swelling and pimples, as well as treat acne and even bug bites. CBD has two working effects in the skin:  it can moisturize skin or regulate oil production, when needed.
Of course, no list is complete without mentioning the recreational use of marijuana. Whether to uplift your mood or to energize yourself, this plant can definitely improve your disposition. Aside from treating mood and mental disorders, it is used to relieve stress and induce relaxation.
Legalization of Cannabis Across the Globe
With more and more studies being conducted on this so-called miracle plant, many countries around the world are allowing the medical and even recreational use of cannabis. As of today, 30 countries permit the use of medical hemp. Check out the status of marijuana legalization across the globe:
When it comes to marijuana laws, Uruguay is most noteworthy. This South American country was the first to legalize cannabis fully way back in 2013. The reason for the legalization was to facilitate efficient treatments for patients. With the production and distribution of cannabis being legalized, and thus regulated by the government, Uruguay anticipated lower drug-related crime statistics.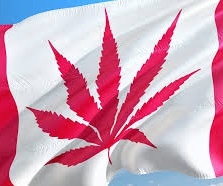 Canada was the second country to legalize the medical and recreational use of cannabis countrywide. Regulation is also the reason why this plant was legalised in Canada. Because it is regulated, the government can prevent minors from using it, while increasing tax revenues and preventing criminal organizations from profiting.
The midterm elections held in November 2018 resulted in further legalizing medical marijuana throughout the United States to include Utah and Missouri, the two most recent states that allow the use of this herb for medicinal purposes. Out of the 33 US states that have legalized marijuana to date, ten of them, including Washington, DC, also permit the recreational use. However, marijuana remains illegal on a federal level.
Europe is seen as the most progressive region when it comes to therapeutic hemp. European countries like The Netherlands, Poland, Romania, Norway, and Germany have allowed patients easier access to this plant and its compounds. Nations such as France and Spain allow using cannabis-derived medicine only for specific conditions.
Regarding African countries, Zimbabwe is a trailblazer when it comes to allowing this plant for medical use. Patients seeking to use this herb should have the appropriate permits.
Marijuana Products You Can Use
Smoking marijuana in rolled, cigarette-form is one of the most popular ways to consume it. In states in which marijuana is legal, for recreational and medical uses, you can purchase dried buds and joints in accredited dispensaries. If you want to avoid the negative effects of smoking, inhaling vapors might be your best option. These dispensaries are also likely to carry vape liquids infused with cannabinoids.
Should you prefer a more discreet option, you might want to get edibles. These are food products and drinkables infused with cannabis. You can get these in candy form such as gummies, chocolates, and suckers. Have a liking for baked goods? You are in for a treat as you can get cakes, brownies, and cookies mixed with hemp, as well!
If you choose not to consume hemp orally, topical products are perfect for you. You can get these in the form of tinctures, creams, balms, and ointments. These are great for relieving muscle and joint pains as you can directly apply them to targeted sites. Moreover, using topicals allows for the fairly discreet consumption of cannabis. You can also orally ingest tinctures by simply placing a few drops under your tongue.
Cannabis-based products are not only good for your skin, but also your hair. This is why there are shampoos infused with cannabinoids. Other products you can buy include capsules, lotions and essential oils.
When getting these products, make sure that you have a good grip on the marijuana laws in your state, and then find a licensed dispensary. Take note of the dosage, as well as the cannabinoid content and percentages. This way, you can get the dosage you need and want. Keep in mind that you can purchase products mixed with cannabis with high amounts of CBD but without THC. This means that it will not get you high but still give you the benefits of consuming cannabis.
Final Words
From the medical, religious and recreational uses of marijuana in ancient times to the recent modern-day developments, it cannot be denied that this plant is gaining ground in many parts of the world. These developments have helped many patients and recreational users to get easier and safer access to this naturally-occurring substance. With the increasing amount of support given to, and research into, studying and legalizing cannabis, more people can take advantage of what cannabis has to offer.
Best Cannabis Recipes To Serve This Thanksgiving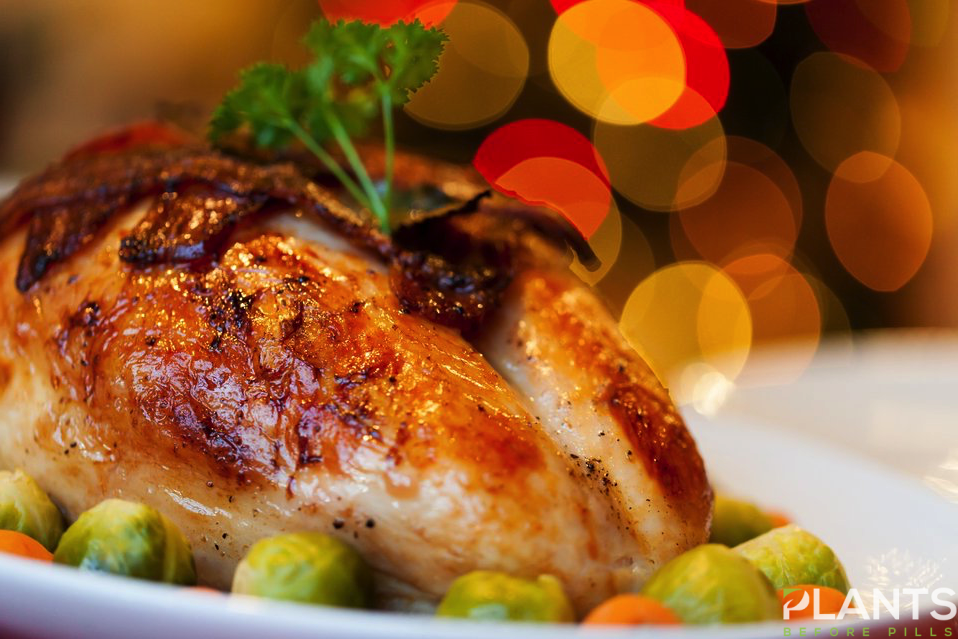 Make Thanksgiving extra special this year by serving the most delightful dishes infused with CBD oil. The added ingredient will enhance meals, making the food experience a bliss. Because cannabis heightens the sensory receptors, everything tastes better with a hint of umami.
If you worry about the side effects, note that with an adequate amount of cannabidiol oil, everything will turn out great. You can serve Turkey with CBD oil for added buttery taste minus the greasiness. Desserts can also have this exciting ingredient for sweet and flavorful cakes, cupcakes, or chocolates.
Key Cannabis Ingredients
Aside from the cannabis oil, you also need cannabutter for making desserts and adding texture and flavor to the turkey. Cannabutter can be homemade, and some dispensaries have this specialty butter. Its only difference with the normal butter is that added cannabis oil.
For homemade cannabutter recipe, you can mix 1 cup of butter with 1 cup of ground, decarboxylated cannabis, about 10 grams. Slow cook the mixture for two to three hours then cool off before using.
Tips For Cooking on Thanksgiving With CBD Oil
Dosing is a crucial factor when cooking with cannabidiol oil. Applying a few drops into the recipe is already enough. Overdosing can only happen if you will put more oil into the recipe. Remember, if you plan to put CBD to entrée, appetizers, and desserts, you need to balance out the dosing to avoid side effects like lightheadedness, dry mouth, and change in appetite.
The best thing to do is to take it easy on the oil, distribute it to other meals and you are good to go. Additionally, you need to find a good CBD product supplier to get the desired results.
Herb-Roasted Turkey Infused With Cannabis
The main entrée of the day is none other than Turkey. Make sure to buy a huge one to serve more batches during Thanksgiving.
Ingredients
1 whole turkey
1 tablespoon chopped rosemary, thyme, sage
1 tablespoon cannabutter
2 large onions cut into wedges
4 large carrots, halved crosswise
2 stalks celery, halved crosswise
1 pinch of Kosher salt and freshly ground pepper
Directions
1. Preheat oven and mix together cannabutter, chopped herbs, season with salt, and pepper in a small bowl.
2. Prepare and stuff the turkey. Fill in the neck cavity but avoid overstuffing. Tie two legs using cotton kitchen twine then bend wings underneath the bird. Position the turkey breast side down.
3. Rub cannabutter mixture into the skin and the rack before generously seasoning the turkey with salt and pepper. Roast for one hour then baste every 30 minutes.
4. Transfer turkey into the serving platter then let it cool for ten minutes.
5. Serve with gravy.
Cannabis Lobster Mac 'n Cheese
Instead of mashed potato, you can serve the turkey with mac 'n cheese on the side. This recipe is easy to make and you only need a fresh lobster to make it special.
Ingredients
1 pound elbow macaroni
1-quart milk
1 ½ pounds cooked lobster meat
1 tablespoon CBD oil
12 ounces grated cheese
1 cup fresh white bread crumbs
Kosher salt, pepper to taste
Directions
1. Preheat the oven to 375 degrees F.
2. Bring macaroni to boil then add half a teaspoon CBD oil. Drain well after five to eight minutes, until cooked.
3. Heat the milk then add remaining CBD oil, flour. Mix until it thickened.
4. Off the heat, add the cheddar cheese, pinch of salt, pepper then stir well.
5. Add the cooked macaroni and lobster. Stir evenly and place in gratin dishes.
6. Melt butter and cheese with bread crumbs then bake for 35 minutes.
7. Cool then serve.
CBD Chocolate Pistachio Bar
To cap off the lunch or dinner, serve a chocolate bar embedded with pistachio nuts. It is a quick bite and definitely delicious with a drizzle of salt.
Ingredients
1 cup hemp chocolates with coconut oil
½ cup butter
2 tablespoons coconut flour
2 tablespoons cocoa powder
4 tablespoons pistachio nuts, chopped
Directions
1. Mix CBD oil and butter in a low heat pan then set aside.
2. Whisk in coconut flour and cocoa powder. Freeze for 10 minutes.
3. Pour the mixture into a baking dish and top with pistachio bits. Place back into the freezer for about 20 minutes.
4. Break apart and serve with vanilla ice cream.
Celebrating Thanksgiving doesn't need to be bland and dull because you can always serve new recipes for everyone. This year, surprise family and friends with these tasty meals.
New Jersey Community College Launches Cannabis Course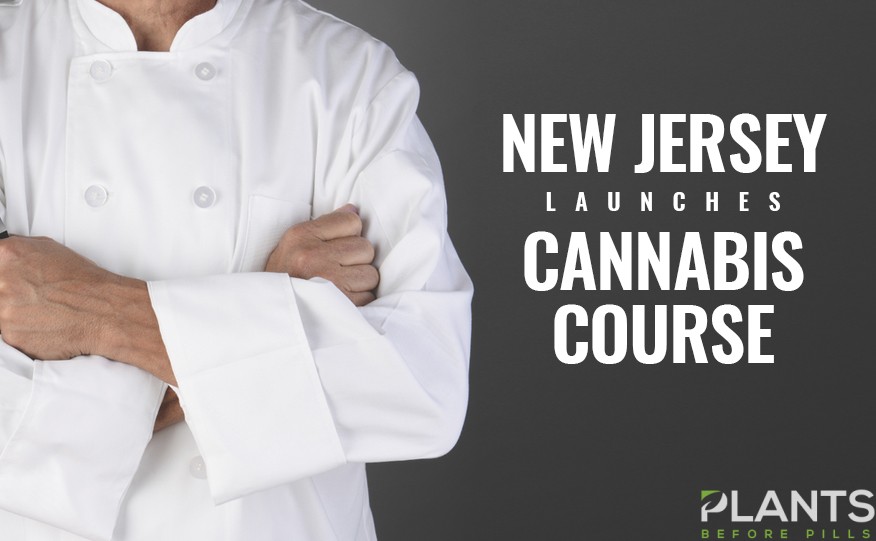 New Jersey-based Atlantic Cape Community College introduced a zero-credit cannabis course within the institution. The course is titled, "Cannabis 101: Essential Knowledge for a Growing Industry."
Thre are now 13 students have already enrolled for the six-week course. The class reportedly started last month.
In attempts to provide more insight on the flourishing cannabis industry, the Atlantic Cape Community College launched a course that delves deeper into the industry. Vice President of Academic Affairs Josette Katz said the course "[is] an overview. Rather than starting out with a credit class, we wanted to gauge the interest that the constituents in Atlantic and Cape May counties had on the topic."
Cannabis Course – How it Came to Be
The course's introduction to the college comes amid the legalizations happening left and right in the United States. Moreover, the class comes at a crucial time in history, in particular, during the continued pursuit of obtaining state cannabis licenses and providing more dispensaries and marijuana facilities in various locations of the country.
The zero-credit course is done with support and participation with the New Jersey CannaBusiness Association. The organization reportedly helps college students and faculty alike to shed more insight on cannabis from an academic perspective.
After holding the short course, Katz expressed her sentiments, saying the college hopes to gain more understanding and awareness about the pans student have after learning about the cannabis industry. Following student feedback, Atlantic Cape will provide classes as a response to the enthusiasm and reception of the initial offering.
Apart from the Atlantic Cape Community College, other educational centers have already pioneered this in the state. Ashbury Park Press shares that Stockton University and Union County College have also debuted cannabis-centric courses within their institutions. Both of the classes were also done in partnership with CannaBusiness Association. The course names supposedly took on a pun-filled name.
Of these courses, Stockton University initially offered a minor in cannabis studies in 2018. As the interest of the students and the public grew, so did the course offerings by the New Jersey-based university.
Besides education access to this budding industry, the New Jersey educational institutions also look forward to providing research and internship opportunities in the future.
Currently, the state of New Jersey has strengthened its medical marijuana program for patients. Today, approximately 51,000 patients, 2,000 caregivers, and 1,000 doctors have joined in on the initiative. However, the state remains at a standstill on the legalization of recreational cannabis in the area.
How You Should Talk to Your Family About Cannabis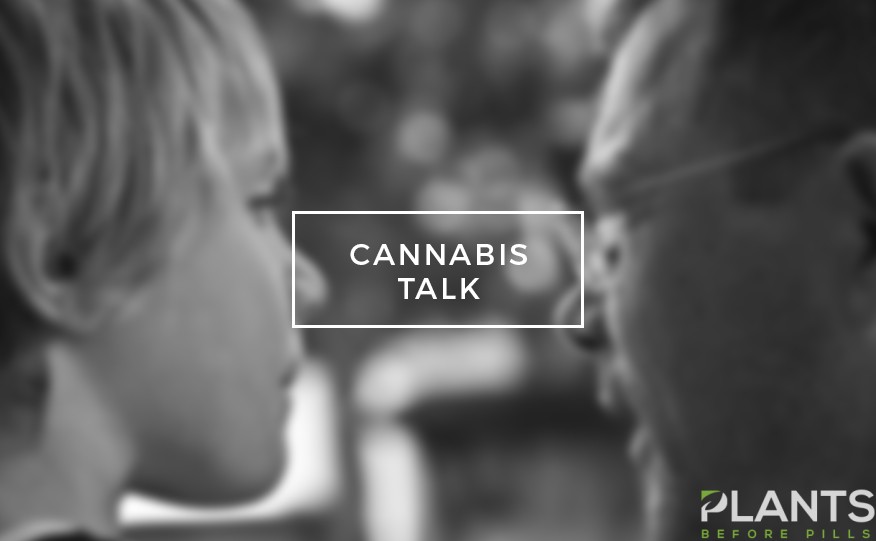 The holiday season is no doubt a time for gatherings and endless family reunions. Often, immediate family members and even nosy relatives can't help but pry into the most intimate aspects of your life. From investigating what's going on in your personal life to asking your opinion on politics and marijuana, there are numerous topics families can get into.
While it's easier to dismiss their queries on love and dating, your insights regarding cannabis and the legalization of this drug may be harder to avoid. After all, with state laws and legalizations coming up left and right, they may be hard-pressed to find out where you stand on this specific issue.
Most of your family members come from different generations and standpoints, so there is no surprise that they may hold different beliefs as well. However, as the booming marijuana and CBD oil industry take center stage, your family might be more curious about the second phase of legalization and what it means to use it in this age.
Rather than greeting their questions with raised eyebrows and sarcastic remarks, taking on a more educational stance might be of use, especially when you all get into a healthy discussion on the consumption of this plant. Parents or someone with authority in your family should have a guideline on discussing different aspects of cannabis. To know how you can best handle these questions, make sure to observe the following guidelines below.
Educate Them on Cannabis and CBD Oil Benefits
Contrary to popular belief, cannabis and its derivatives do more than just make you high. While smoking and ingesting its leaves and buds offers elevated feelings and feelings of euphoria due to its THC (tetrahydrocannabinol) content, it also provides more benefits than that.
For one, studies show that cancer patients who are prescribed and who use medical marijuana significantly manage their pain. Often, the use of this plant is also known to effectively control chronic pain. According to Harvard, marijuana is also used to treat nausea and weight loss.
CBD oil and CBD products also offer similar therapeutic effects, although these do not contain high levels of THC. Goods of this kind have proven effectivity in alleviating symptoms of anxiety, depression, insomnia, and even addressing conditions such as epilepsy.
Talk About Marijuana Laws and Regulations
Even at the height of cannabis legalization, discussing laws and state regulations are still challenging. While the drug is still not legal on a federal level, there are now a number of states which have recreationally legalized the use of this plant. In 30 states, those who have medical conditions and who are certified by a professional may be allowed to get a medical card that provides access to medical marijuana. In other states, CBD hemp oil is legally recognized as well.
In the neighboring country of Canada, the recreational use of cannabis has just been legalized last October 17, 2019. This means that visitors who wish to use the product may do. However, as with other state regulations, bringing the product out of the country is a federal offense.
Introduce a Variety of Cannabis Products
Baby boomers and other older generations have different perceptions of the product. While smoking marijuana was initially linked to "stoner" culture, more and more individuals are now keeping an open mind when it comes to cannabis.
To clue in your family members and relatives on what's happening in the industry today, ease them in by naming the variety of cannabis and CBD products available on the market today. From CBD edibles, beverages, hemp oil beauty products, to vaping paraphernalia, consumption of this controversial plant does not necessarily have to be limited to traditional use. By informing your respective families on these offerings, the more likely they'll be open to the idea of cannabis and its benefits existing in society today.
Above everything else, keep the discussion respectful and within the parameters of the law. By sticking to the facts and avoiding making exaggerated claims, you'll be able to educate your family and the people around you. Stick with these steps and people might just find budding interest in the topic sooner rather than later.