Massachusetts Orders a 4-Month Ban on Vaping Products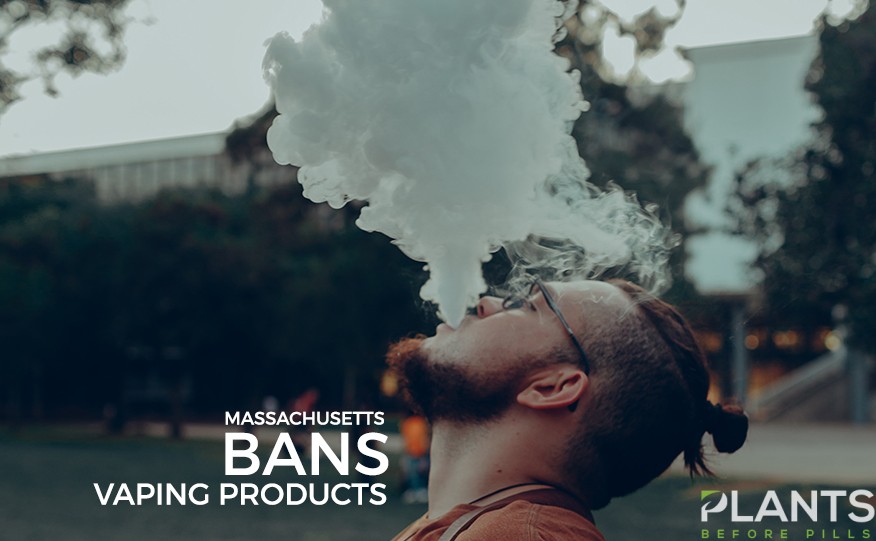 Massachusetts has become the latest state to issue a ban on vaping products sales. following the outbreak of vaping-related lung illnesses and deaths in the U.S. The ban was officially rolled out on Tuesday, Sept 24, after Republican Gov. Charlie Baker of Massachusetts issued an emergency order banning all vaping products statewide.
The ban was approved by the Massachusetts Public Health Council on the same date and went into immediate effect. The policy is currently set to last for four months, with a possibility of extension.
"I'm officially declaring a public health emergency in the Commonwealth due to severe lung disease associated with the use of e-cigarettes and marijuana-infused vaping products," Gov. Baker announced during the press conference.
"I'm requesting that the public health council order a four-month temporary ban on the sale of all vaping products in retail establishments, online and through any other means, effective immediately. We as a Commonwealth need to pause sales in order for our medical experts to collect more information about what is driving these life-threatening vaping-related illnesses," he added.
Ban of Vaping Products on Other State
The state's recent prohibition is the most extensive state-level crackdown on e-cigarettes yet in response to the alarming growth of vaping-related deaths in the U.S. In early September, Michigan became the first state to issue an emergency ban on the online and retail sale of flavored vaping products. It was then followed by New York days after by implementing a state-wide ban on the same products.
Unlike the first two states, Massachusetts' recent prohibition covers not just flavored vaping products but also includes sales on tobacco and marijuana e-cigarettes.
"The purpose of this public health emergency is to temporarily pause all sales of vaping products so that we can work with our medical experts to identify what is making people sick and how to better regulate these products to protect the health of our residents," Gov. Baker explained in a statement.
Weeks before the announcement, the Massachusetts Department of Public Health has released an order mandating that state physicians must report any unexplained vaping-associated lung illness to the department. To date, a total of 61 cases have already been reported to the department.
"Vaping is a public health crisis and it is imperative that we understand its impact at both the individual and overall health care system level," Marylou Sudders, Massachusetts' Secretary of the Executive Office of Health & Human Services, said on Tuesday.
As of the writing, there are now 4 states that prohibit vaping products statewide. These are  Michigan, New York, Massachusetts, and Rhode Island. Rhode Island issued the ban a day after Massachusetts issued theirs.
Why are Cannabis Delivery Services in San Diego so Popular?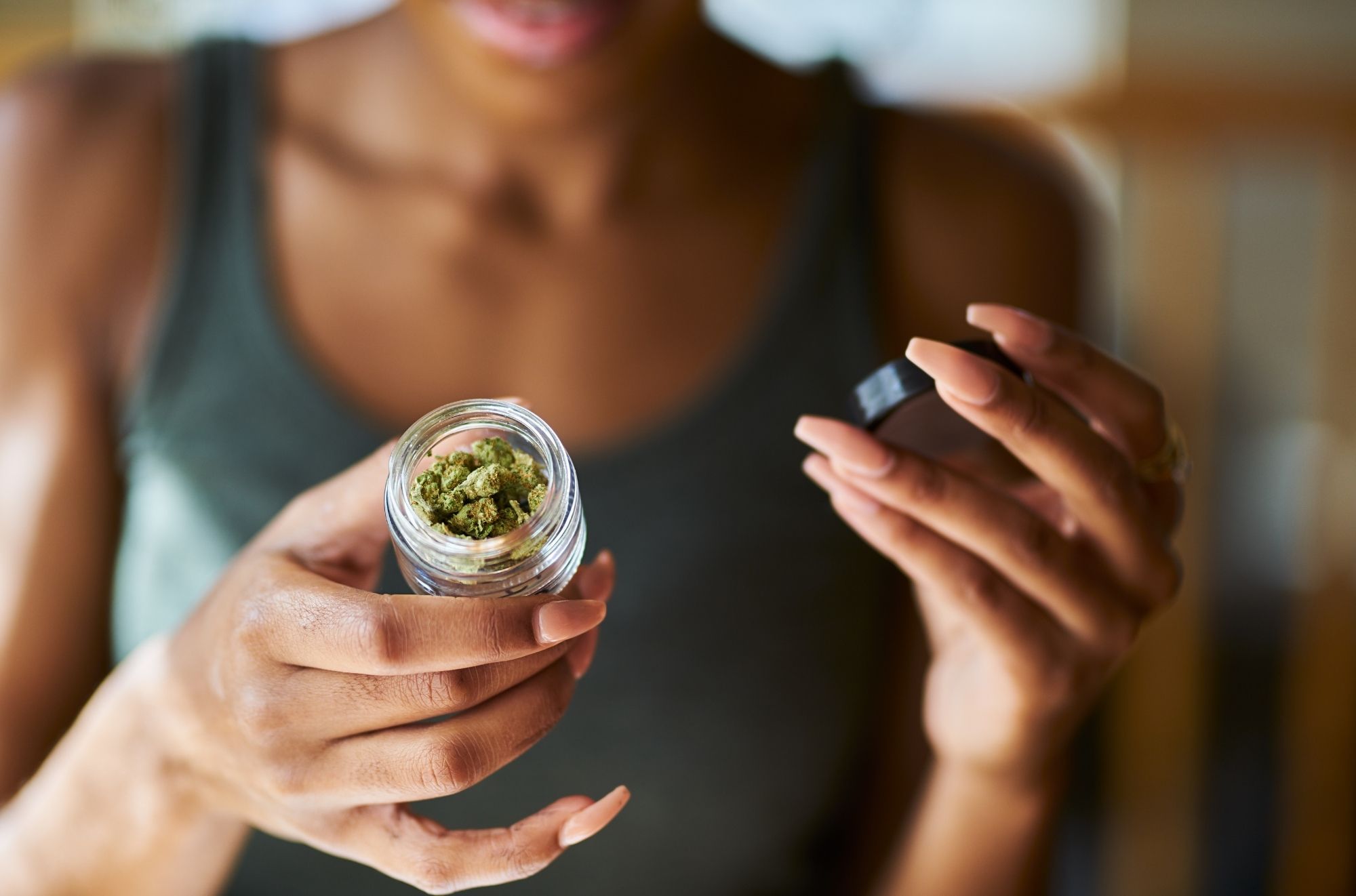 Imagine getting home on a warm afternoon in California, taking a load off, and settling into your favorite chair for some well-deserved relaxation. Your only worry is irritation from being out in the sun all day, which will peak at about 5ish if you know what we mean. Fortunately, though you're itching to take an aspirin or get some ibuprofen down your throat to relieve that throbbing ache, you haven't got any medicine on hand! That's where the best cannabis delivery service in San Diego comes into play big time! Instead of grinding teeth over the discomforts of life, enjoy them with a joint or some herbal relief that doesn't include anything you have to swallow.
Marijuana delivery services are ones that will deliver weed directly to your doorstep for a nominal fee. To some, cannabis delivery may sound new – but they don't know that this type of business has been around since the late-90s in San Diego. The increased use of cannabis during the COVID-19 Pandemic has elevated the popularity of these types of companies in San Diego. Many people are now looking for legal ways to purchase their cannabis from weed delivery services. One of the primary reasons this is going on is that it is legal to get your cannabis delivered when you buy from a licensed dispensary; not to mention you never have to leave home! 
Besides being convenient and discreet, you never have to worry about going to a dispensary in the first place. Since marijuana is legal in certain states, you can order online and receive your goods at home – no need to even leave the house!
Cannabis delivery services make it easier to get weed straight to your house. 
San Diego is full of excellent cannabis dispensaries, but not all are directly accessible. Luckily, legal delivery services allow you to buy cannabis right from a dispensary and have it sent directly to your doorstep. The interactions between a consumer and the delivery service representative can be completely anonymous, making things less stressful in a society where marijuana is still primarily associated with joy. Most legal cannabis delivery services don't charge high taxes either, which means even more savings!
Using cannabis delivery services can be the best way to get your favorite strain. 
With marijuana being relatively easy to get for recreational users, regular and consistent use can lead to burnout. Repeatedly consuming and enjoying weed is more accessible than managing the unpleasant experiences of tapering and provides more benefits than simply getting high, preventing addiction, and associated problems like anxiety and depression. Cannabis delivery will provide you with a safe, dependable source that you can trust each time you order weed online or use a smartphone app, like an Amazon weed app or WeedMaps.
Cannabis delivery services have a variety of strains that can be sent directly to your home. 
If you're looking for a quick and easy way to locate strains that suit your needs, cannabis delivery services can help. They offer the convenience of delivering straight to your home. They allow you to try many types of weed without visiting a dispensary; no need to make a stop on the way home from class or the office! All that is required for these eCommerce websites is an internet purchase; then, a doorbell ring will be all it takes before enjoying some quality cannabis on your couch! Weed delivery services offer various strains that can be delivered straight to your home.
Conclusion
As a busy professional or someone who finds themselves housebound due to a disability like lower back pain, finding the proper method of obtaining your medical marijuana products can be difficult. Luckily, there is something that will work for everyone – San Diego Weed Delivery Services. By doing a bit of research and asking yourself what you need out of these services, you can be sure to find the one that serves your needs best and get the relief you need in as little time as possible!
Epidiolex: The First FDA-Approved CBD Drug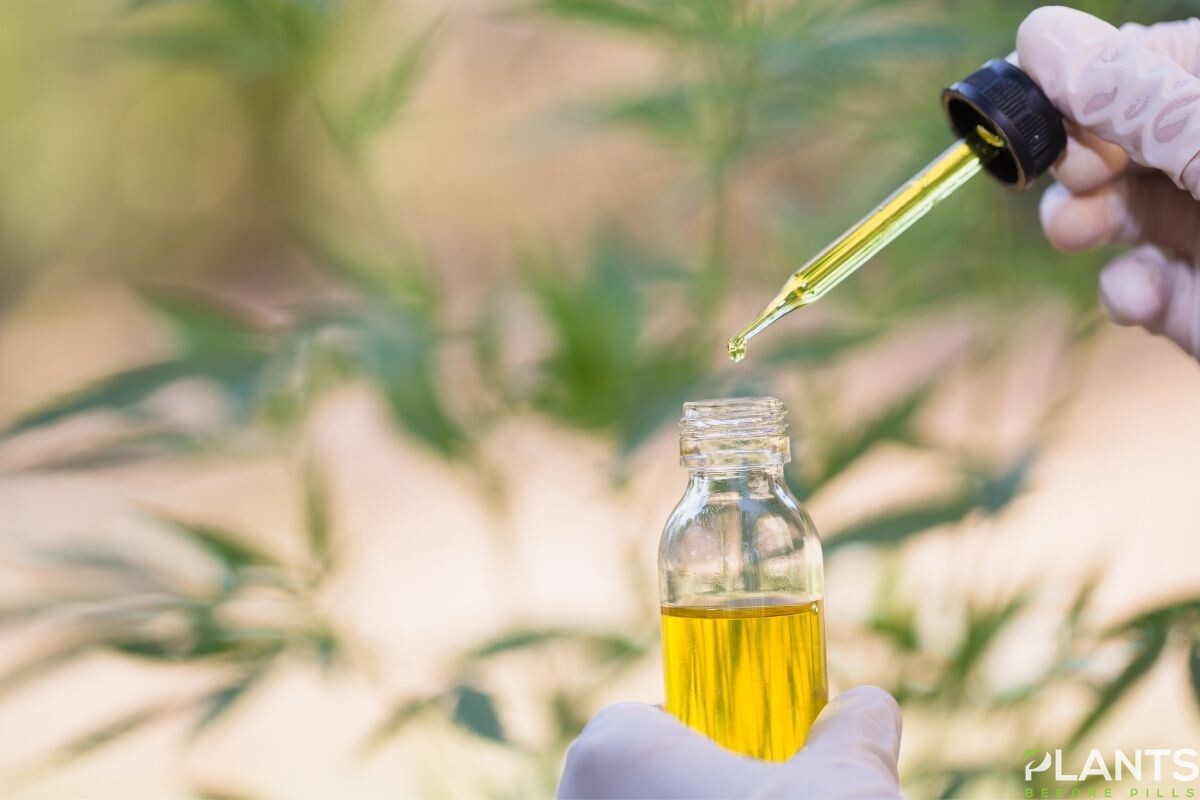 In this article, we'll talk about Epidiolex and the reason why FDA approved this drug. Read on for more details.
Many of you may have already heard of CBD being one of the two most talkable compounds of cannabis. But did you know that FDA has approved a drug extracted from marijuana?
What Is Epidiolex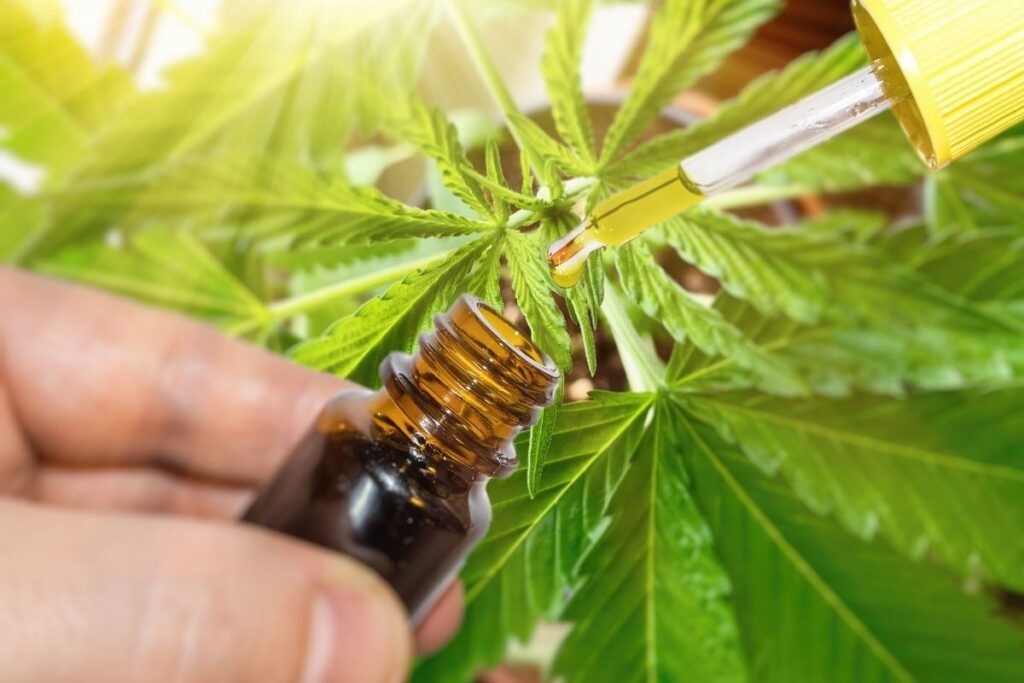 Epidiolex, a marijuana-extracted drug, was authorized by the FDA in 2018 for the management of Lennox-Gastaut syndrome and Dravet syndrome, two severe children epilepsy disorders.
A refined marijuana plant extract is used in Epidiolex, the FDA's first medicine approved for use by people with certain conditions. There are two FDA-approved drugs that include synthetic THC: dronabinol and nabilone. THC is the main psychoactive ingredient in marijuana and is also responsible for the drug's high, addictiveness, and a wide range of side effects in the brain.
It's proven difficult to separate the debilitating effects of THC from its medicinal potential while trying to produce safe medicines that work on the endocannabinoid system of the body.
Epidiolex includes cannabidiol, a medication prescribed by a doctor. It is administered orally in the form of a liquid solution. Children and adults above the age of one year are permitted to take Epidiolex. Epidiolex was a restricted drug when it was initially licensed for usage in 2018.
In 2020, Epidiolex was no longer be a restricted drug. Just so you know, when a drug is classified as a controlled substance, it means it has the potential for abuse or dependency. And the federal government has strict rules about how it may be used.
So now Epidiolex has been removed from the FDA's list of restricted drugs, clinicians will have an easier time prescribing it. People will be able to fill and transfer Epidiolex prescriptions more simply now that the rule has changed.
Uses of Epidiolex
Three uncommon diseases, Lennox-Gastaut syndrome, Dravet syndrome, and Tuberous sclerosis complex, are treated with Epidiolex, an FDA-approved drug. These three ailments are notoriously tough to deal with medically. Seizures caused by these diseases typically necessitate the use of many medications to control their frequency.
As long as the patient is over the age of one year, Epidiolex can be used on both adults and children. Epidiolex, on the other hand, has not been authorized for the treatment of pain. CBD appears to aid with pain relief in animals, according to research. Fewer research, on the other hand, have examined CBD's safety and efficacy as a pain reliever in people.
Side Effects
Epidiolex's negative effects might range from moderate to severe. Symptoms of overdose include tiredness and sleepiness. Other adverse effects include nausea, vomiting, diarrhea, and a rash.
Epidiolex's significant adverse effects, on the other hand, are less prevalent than its less severe ones, although they are nonetheless possible. Sedation, severe allergic response, and suicidal thoughts are some of the most significant adverse effects a patient may encounter when using this medication.
Conclusion
Epidiolex is the first-ever CBD-based marijuana drug that got approval from the FDA. Though this medication has shown effectivity in various situations and clinical trials, taking this without doctors' prescription and initial check ups are not recommended since drug overdose is still possible.
The Latest Developments in the West Coast Lifestyle Cannabis Scene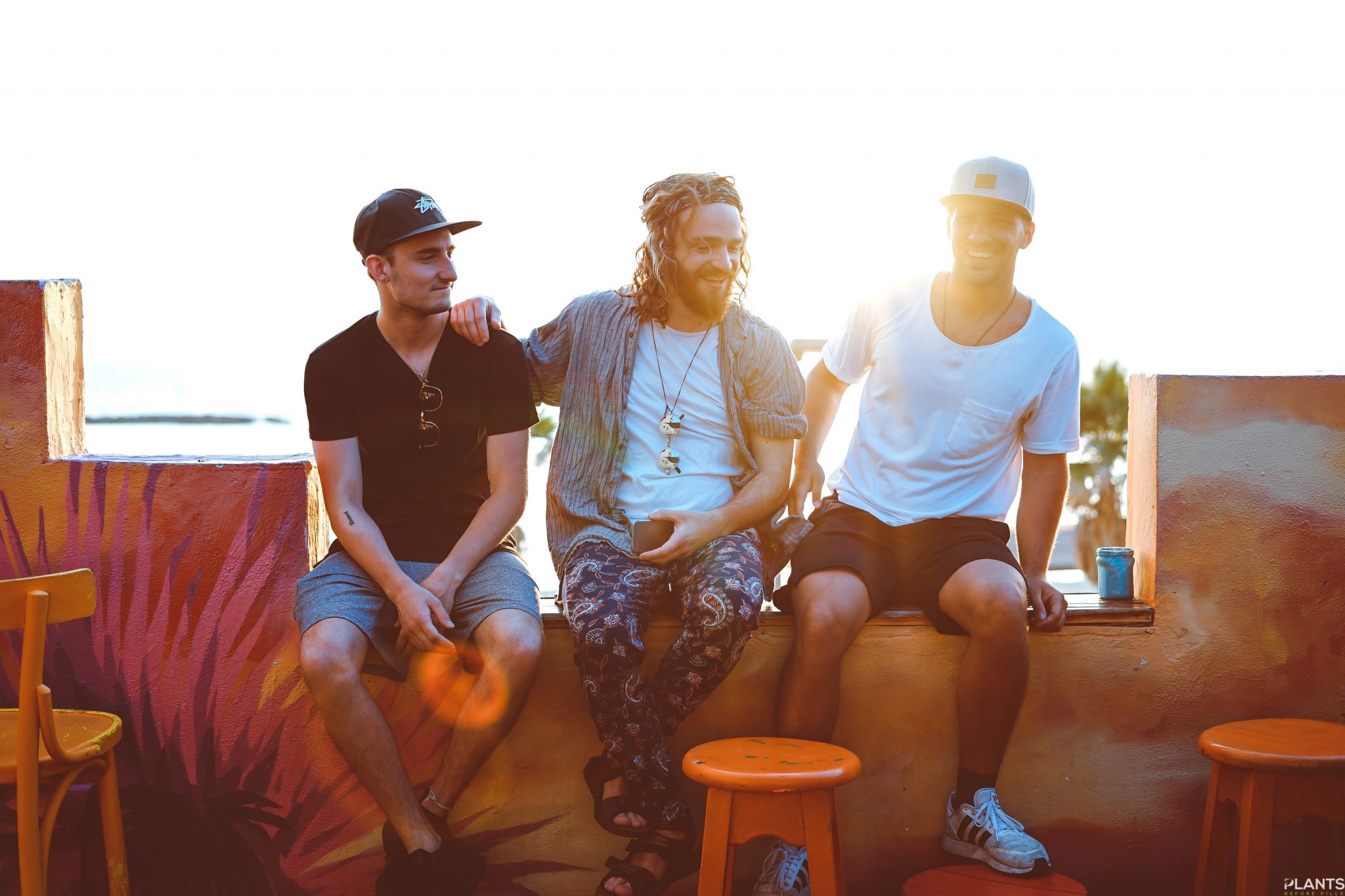 The cool, laid-back vibes of the west coast cannabis lifestyle are among the most popular in the United States. Many people enjoy a relaxing day and night out with friends, consuming cannabis, listening to music, or just decompressing at home with an excellent strain. There is no shortage of unique places to go for all your needs for those seeking this type of lifestyle. Since it is a part of the country (specifically California and Oregon) where recreational use is legal, you're free to indulge at will, with just some general guidelines to follow. Some places in these states even have dedicated lounges for these activities so enthusiasts and smokers can socialize without worrying about being judged or harassed.
The West Coast knows how to maximize the cannabis social and tech scene
The west coast cannabis lifestyle is a unique and exciting experience. From the various dispensaries that are open to all adults to the cultural diversity of cities such as Los Angeles and San Diego, it's hard not to get excited about the way the West Coast world does things. Additionally, as more states legalize cannabis for medicinal or recreational purposes, these western states will likely become hubs for those who want to live a marijuana-friendly lifestyle.
The culture in California has always been one of exploration and innovation; with the legalization of cannabis came an entirely new industry that can only be beneficial for the state's economy. With so many different options available on sites like Weedmaps, it's never been easier to find your perfect strain or dispensary.
Some of the most popular West Coast products and brands on the market are making big moves
Things have been shaking up in California and Oregon over the past few months. With some new vigor and intensity around M&As and the rebranding of some familiar cannabis companies, there is no shortage of movement in the cannabis space out west.
One company to take special note of is Unrivaled Inc, which Terra Tech acquired in March of this year. Unrivaled Inc is a well-run cannabis company that vertically integrates several highly recognized cannabis brands by distribution, manufacturing, and dispensary operations. Some of the brands which fall under the Unrivaled umbrella are; Korova, LTRMN, Sticks, Cabana, and The Spot. Look for them to continue to make waves in the cannabis industry on the west coast.
The West Coast is still popular as a Weed Tourism destination even through the pandemic
California's cannabis industry has long been a regional powerhouse, but recent years have seen the state become an international destination for weed tourism. In the past few months alone, there are already reports of over 700% growth in revenue from recreational marijuana sales. In addition, California is home to some of the best marijuana farms in North America and has produced quality bud since before prohibition. According to High Times Magazine, the Emerald Triangle – Humboldt County, Mendocino County, and Trinity County – accounts for more than 50% of American production. This means that you will be traveling through some serious 420 territories if you decide to take a weed-cation in this western state, even through the Covid-19 pandemic.
Conclusion
With all this new information, it's time to get out and explore the west coast. Whether you want a quick tour or an immersive experience, there are many options for cannabis-friendly tours in the West Coast lifestyle scene. Be sure to take advantage of these opportunities while you can and catch that lovely west coast vibe!