May Day: Where Cannabis Stands in Industry and Employment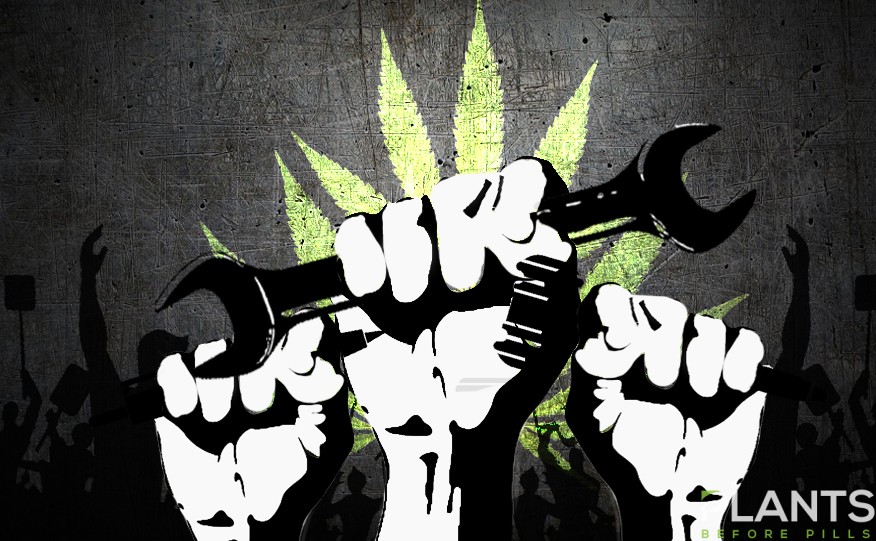 The end of April is coming fast, which brings us closer to Labor Day, also known as May Day. On May 1st, we will be celebrating the International Workers Day. If you are having a smoke while reading this, you may be curious how the pot sector has impacted labor, industry and employment. Well, you are in luck. Read on to find out where weed stands in the complicated world of industry and employment.
What significant developments should we know?
In order to see where weed stands in industry and employment, we need to take a look at how far legal marijuana has gone in the past year until now. Here are just some of the most significant developments related to cannabis and employment:
The US Farm Bill 2018 was Passed
Towards the end of 2018, the US Farm Bill was passed by the Congress. This bill makes the cultivation, extraction and use of hemp (Cannabis sativa L.) legal. Hemp is the variety of cannabis plant that is rich in cannabidiol and fiber but is low in tetrahydrocannabinol (THC). This plant is known to be very easy to cultivate and has a high growth rate. Because it is fiber-rich, it can be used to make biodegradable plastic, paper and other similar products. Aside from this, the plant is seen as a potential biofuel source.
The Industry Generated Thousands of Jobs
With the legalization of medical and recreational cannabis in some states, there is no wonder why weed cultivation companies and dispensaries are popping up left and right. Along with this, there is a significant increase in the number of cannabis-related jobs, especially with the passing of Farm Bill. According to a special report released just this year, over 211,000 Americans are able to provide for their families and support their communities with legal marijuana jobs.
This number is expected to grow more in the coming years. In fact, experts say that there will be 340,000 or more cannabis jobs by 2022. This is pretty significant, especially as it amounts to 21% growth every year!
Latest Court Decisions Involving MMJ Backs Employees
In the past, employees are fired when their employers learn that they consume weed. In fact, there are individuals who retracted when prospective employers find out that they are medical marijuana users. While this type of situation can still occur even today, the American Bar Association revealed that recent trends regarding marijuana and the workplace favor employees.
This brings us to our next point.
Some States Enact Employee Protection Laws
Perhaps the reason why court decisions pan towards employees is that legislation regarding medical marijuana and employment are being enforced in some states. As of March 2019, 14 states have employee protection laws in place. This means that there are policies to be followed regarding MMJ and employment. However, because the legalization of cannabis (whether recreational or medical) is fairly new, legislators need to put careful consideration in formulating and implementing policies.
Does the gender gap exist in cannabis industry jobs?
With the wide disparity between the number of men as compared to women working in some sectors, it is important to look at how women fare in a sector that is known to be 'dominated by white men.' When asking whether or not the gender wage gap exists in the cannabis industry, the short answer is yes. According to Patriot Care, women in the sector are 'closing the gender gap,' which means that it exists, but that the situation is getting better. In fact, women are represented in many fields in the weed industry with 63% of high-level positions and 48% of senior-level posts held by women.
Want to get to know some of the ladies that are rocking the industry? Read on to find out who they are.
Shaleen Title and Danielle Schumacher
First on this list are best friends Shaleen Title and Danielle Schumacher. These two ladies founded THC Staffing Group, a company that deals with recruiting a more diverse workforce in the cannabis industry. In an interview with Ladybud, Title reveals that they established THC Staffing Group because of the highly noticeable lack of women during weed-related conferences and events.
With hundreds of cannabis businesses saying that they want to be more diverse in hiring, Title and Schumacher took the first step by providing them with a pool of women and people of color candidates. Now that's a big leap compared to the usual list of applicants which is 95% white men.
However, Title emphasizes that their company does not aim to dismiss the contributions of the usual candidates in the pot sector. Instead, they aim to address the effects of the prejudice placed to people of color due to marijuana prohibition and the war on drugs.
Another significant pioneer in the marijuana community is Wanda James, who is now known as the 'first black owner of a marijuana dispensary' in her home state, Colorado. James used to work as a Navy lieutenant and is not operating not one, but three marijuana-related companies. First is Simply Pure, a dispensary that caters to medical and recreational pot users. She also runs Cannabis Global Initiative (CGI), a cooking school, which also handles catering orders. Lastly, James handles a consultation company that focuses on matters related to weed.
Just like Title who aims to use her pot business as a way to address real social matters experienced by people of color, James also seeks to use the legalization of weed to pursue social equity. The reason for her advocacy? She cites her experience with her younger brother who was given a 10-year sentence for having a small amount of weed on his possession.
Next up is Chanda Macias, who owns and manages the National Holistic Healing Center (NHHC). Based in Washington, D.C., the organization offers medical cannabis care to patients suffering from debilitating conditions and other specific illnesses. Aside from providing care, the NHHC also educates and support patients with qualifying conditions.
Macias has a Ph.D. with focus in Cell Biology, and with training in breast, prostate and bone cancer. There is no wonder that she is working to help patients with debilitating medical conditions. After all, one of the qualifying conditions for medical marijuana is cancer. With her dedication to the healthcare industry, Macias is set on finding the most innovative solutions and this includes medical cannabis.
Even before reaching 30 years old, Hope Wiseman is already making waves in the weed sector not only as a businesswoman, but as the 'youngest black woman to own a cannabis dispensary' in the US. She runs Mary and Main, the first dispensary in Prince George's County. This facility carries a wide variety of strains and therapeutics, making these products available to locals. Aside from being a dispensary, Wiseman envisions Mary and Main to be an events place for enthusiasts.
Title, James, Macias and Wiseman are members of Women Grow, an organization concentrated on cultivating female leadership in the pot sector.
How is medical cannabis received in workplaces around the world?
The developments in some states in the U.S. are already a tremendous win, especially when combined with the nationwide legalization in Canada. With the industry's huge victories in North America, it is important to know how this plant fares in other parts of the world.
Here's an executive summary of the developments across the globe:
In Asia, one of the most important developments is Thailand's legalization of medical marijuana. There might still be a need to craft laws and policies related to work and marijuana.
Some parts of the continent seem to be much less inclined to follow Thailand's footsteps.
After Canada legalized the plant, Japan issued a warning to its citizens saying that laws pertaining to marijuana still applies to Japanese citizens abroad. This essentially prohibits Japanese citizens from consuming any form of cannabis even when they are in a country where this herb is legal.
There are talks of medical marijuana legalization in other parts including the Philippines and India.
Uruguay is the first country to legalize medical marijuana nationwide.
With various developments in the U.S., the future seems to be bright for cannabis and the workplace, especially with the relaxing workplace policies in the country, as well as the positive impact on job creation. With this, cannabis seems to have a place in labor and industry. This is true, with the narrowing gender gap in the industry and what it does for people of color. However, elsewhere in the world, the plant needs more support in order to gain a footing.
This May Day, take the time to recognize the contributions of the marijuana sector in labor, industry and employment. Come May 1, make sure to light up a joint to show your solidarity with the community, as well as with the workers around the world.
New Jersey Community College Launches Cannabis Course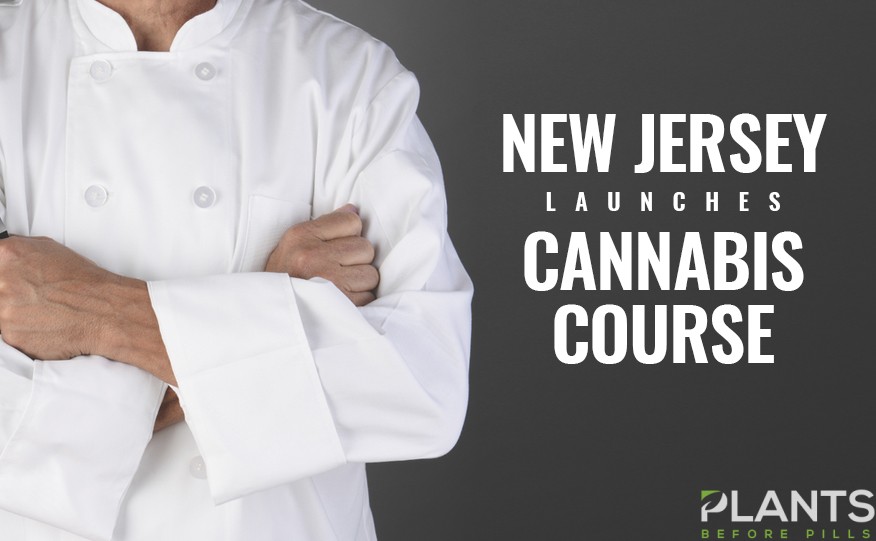 New Jersey-based Atlantic Cape Community College introduced a zero-credit cannabis course within the institution. The course is titled, "Cannabis 101: Essential Knowledge for a Growing Industry."
Thre are now 13 students have already enrolled for the six-week course. The class reportedly started last month.
In attempts to provide more insight on the flourishing cannabis industry, the Atlantic Cape Community College launched a course that delves deeper into the industry. Vice President of Academic Affairs Josette Katz said the course "[is] an overview. Rather than starting out with a credit class, we wanted to gauge the interest that the constituents in Atlantic and Cape May counties had on the topic."
Cannabis Course – How it Came to Be
The course's introduction to the college comes amid the legalizations happening left and right in the United States. Moreover, the class comes at a crucial time in history, in particular, during the continued pursuit of obtaining state cannabis licenses and providing more dispensaries and marijuana facilities in various locations of the country.
The zero-credit course is done with support and participation with the New Jersey CannaBusiness Association. The organization reportedly helps college students and faculty alike to shed more insight on cannabis from an academic perspective.
After holding the short course, Katz expressed her sentiments, saying the college hopes to gain more understanding and awareness about the pans student have after learning about the cannabis industry. Following student feedback, Atlantic Cape will provide classes as a response to the enthusiasm and reception of the initial offering.
Apart from the Atlantic Cape Community College, other educational centers have already pioneered this in the state. Ashbury Park Press shares that Stockton University and Union County College have also debuted cannabis-centric courses within their institutions. Both of the classes were also done in partnership with CannaBusiness Association. The course names supposedly took on a pun-filled name.
Of these courses, Stockton University initially offered a minor in cannabis studies in 2018. As the interest of the students and the public grew, so did the course offerings by the New Jersey-based university.
Besides education access to this budding industry, the New Jersey educational institutions also look forward to providing research and internship opportunities in the future.
Currently, the state of New Jersey has strengthened its medical marijuana program for patients. Today, approximately 51,000 patients, 2,000 caregivers, and 1,000 doctors have joined in on the initiative. However, the state remains at a standstill on the legalization of recreational cannabis in the area.
German Resto Accidentally Served Cannabis Cake at a Funeral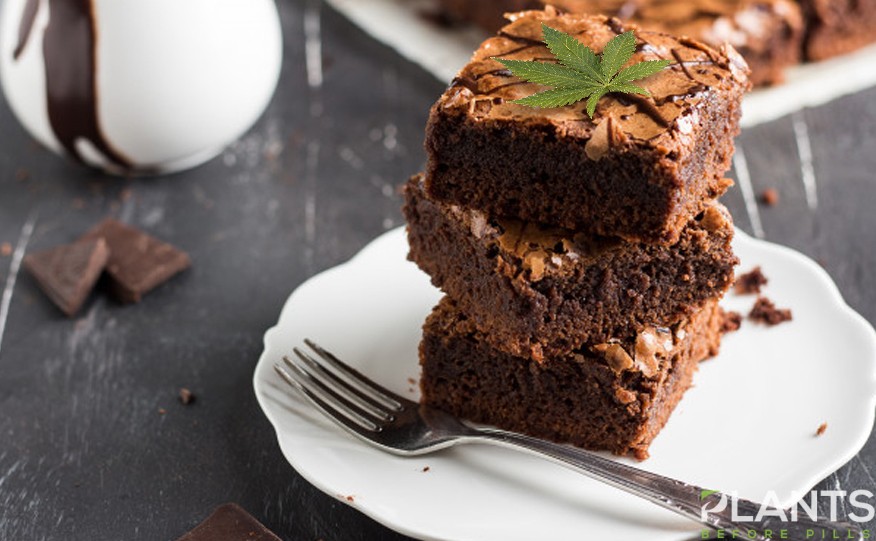 German police recently reported that a funeral party in the city of Rostock was supplied with cannabis cake. The Guardian reported that the restaurant served the marijuana-infused cake by mistake.
According to the authorities, attendees of the burial in Wiethagen stopped by the resto after the funeral for coffee and cake, in accordance with German customs. However, 13 people reported feeling dizzy and nauseous after consuming the cake served by the restaurant. The mourners also required medical assistance.
Upon examining the case, police discovered that the confection served by the restaurant was laced with the plant. According to the report, the staff responsible for the cakes asked her daughter to bake the cake.
The 18-year-old daughter obliged, however, opted to bake another one for a different event. The other cake was infused with cannabis. When the mourners ordered confections, the mother mistakenly served the cannabis-laced cake.
As of this writing, the staff's daughter is currently being investigated.
Cannabis Legalization in Germany
The incident occurred back in August and that authorities decided to make it public recently as respect to the funeral attendees.
With this incident, there is no better time to discuss the status of marijuana legalization in Germany. German Chancellor Angela Merkel's party, Christian Democratic Union (CDU) has recently been considering the complete legalization of the plant, Deutsche Welle reported.
Maria Wendt, CDU's interior policy spokesperson, said that "cannabis could be freed for personal use, of course with controlled production and distribution." She also noted that the "resources freed in the police and judiciary should be used to fight the illegal trade" of the plant.
The CDU's complete shift in its stance of marijuana came in light of the new drug czar's liberal stand on the matter. According to drug commissioner Daniela Ludwig, it is important to "stop with the ideologically charged black-or-white debates" regarding cannabis. She also stated that drug-related laws should focus on practicality as a progressive approach can help protect the health of the people.
Currently, the plant is only legal for medicinal use. The Federal Institute for Drugs and Medical Devices allow the cultivation, selling, owning and exportation of the plant, as long they the interested parties acquire permission.
Regarding prosecution, Germany typically does not take cases involving possession of 6 grams or less to court. This limit is agreed upon by interior ministers in 2018.
Iowa to Consider Changes to State's Medical Cannabis Program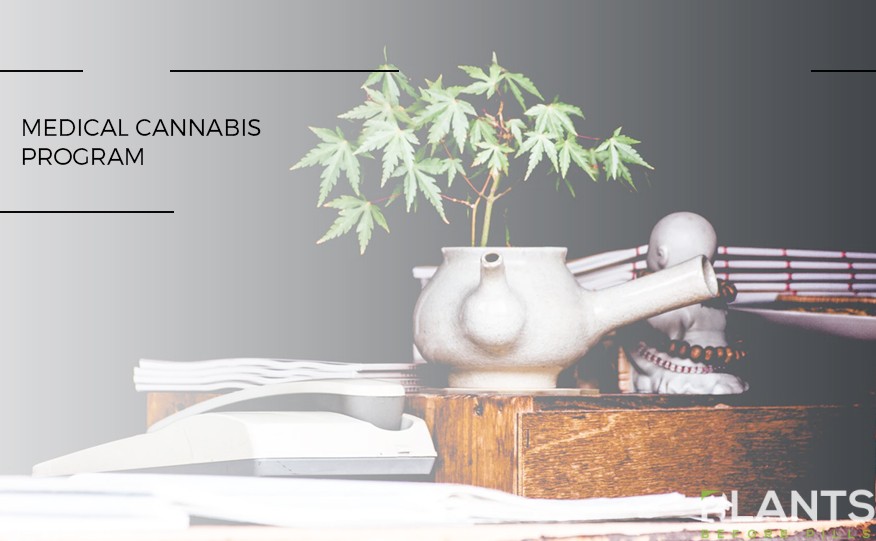 Iowa's Medical Cannabidiol Board, the office that regulates Iowa's medical marijuana program, is set to meet on Friday to consider changes to the state's medical-marijuana program. Among the petitions include adding qualifying conditions and replacing the 3% limit on THC with a purchase limit.
The board is said to vote on petitions that would allow people with post-traumatic stress disorder (PTSD), opioid use disorder, Alzheimer's disease, and intellectual disability with aggression and/or self-injury to qualify for the state's medical marijuana program.
Iowa's Medical Cannabis Program
If approved, this will add four conditions to the list of Iowa's current qualifying conditions for medical cannabis program, which originally include cancer, seizures, Crohn's disease, untreatable pain, multiple sclerosis, AIDS/HIV, Amyotrophic lateral sclerosis (ALS), Parkinson's disease, terminal illness (with less than one year probable life expectancy), Ulcerative colitis, Corticobasal Degeneration, severe, intractable autism with self-injurious or aggressive behaviour, and severe, intractable pediatric autism with self-injurious or aggressive behaviour.
The petitions to add PTSD, Alzheimer's disease, and opioid abuse disorder were submitted by MedPharm Iowa, the first manufacturer and dispensary of medical cannabis in Iowa.
MedPharm General Manager Lucas Nelson said the petition stands as a comprehensive proposal with "more than 60 sources" that demonstrate the effectiveness of medical marijuana for people with the condition.
"It's not going to work for every single patient, but in this compassionate care program, there's no reason it would not be one of the approved conditions," Nelson said.
Aside from the petition to add qualifying conditions, the board is also set to vote on a recommendation to remove the 3 percent THC cap on products on Friday and replace it with a purchase limit instead.
Under the current Iowa law, medical marijuana products must not contain more than 3 percent THC. If the new proposal is to be approved, products can now exceed the given 3% THC limit. However, in turn, people would only be allowed to purchase products that contain a total of up to 4.5 grams of THC in a 90-day period.
In May this year, a bill that would have increased the allowable THC dosage for therapeutic cannabis products has been vetoed by the Republican Gov. Kim Reynolds.
"This change was not recommended by the board," said Gov Reynolds in a statement in June. "And if approved, it would drastically expand Iowa's medical CBD program far beyond its original scope of CBD-based treatments and could open the door to significant unintended consequences to the health and safety of Iowans."
If the board approves the said petitions, they will be forwarded to the Iowa Medical Board for a vote.