May Day: Where Cannabis Stands in Industry and Employment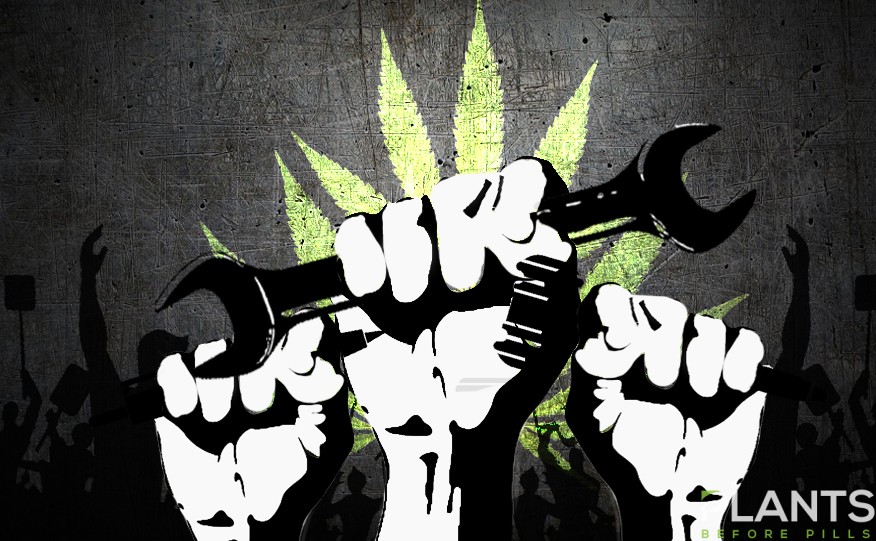 The end of April is coming fast, which brings us closer to Labor Day, also known as May Day. On May 1st, we will be celebrating the International Workers Day. If you are having a smoke while reading this, you may be curious how the pot sector has impacted labor, industry and employment. Well, you are in luck. Read on to find out where weed stands in the complicated world of industry and employment.
What significant developments should we know?
In order to see where weed stands in industry and employment, we need to take a look at how far legal marijuana has gone in the past year until now. Here are just some of the most significant developments related to cannabis and employment:
The US Farm Bill 2018 was Passed
Towards the end of 2018, the US Farm Bill was passed by the Congress. This bill makes the cultivation, extraction and use of hemp (Cannabis sativa L.) legal. Hemp is the variety of cannabis plant that is rich in cannabidiol and fiber but is low in tetrahydrocannabinol (THC). This plant is known to be very easy to cultivate and has a high growth rate. Because it is fiber-rich, it can be used to make biodegradable plastic, paper and other similar products. Aside from this, the plant is seen as a potential biofuel source.
The Industry Generated Thousands of Jobs
With the legalization of medical and recreational cannabis in some states, there is no wonder why weed cultivation companies and dispensaries are popping up left and right. Along with this, there is a significant increase in the number of cannabis-related jobs, especially with the passing of Farm Bill. According to a special report released just this year, over 211,000 Americans are able to provide for their families and support their communities with legal marijuana jobs.
This number is expected to grow more in the coming years. In fact, experts say that there will be 340,000 or more cannabis jobs by 2022. This is pretty significant, especially as it amounts to 21% growth every year!
Latest Court Decisions Involving MMJ Backs Employees
In the past, employees are fired when their employers learn that they consume weed. In fact, there are individuals who retracted when prospective employers find out that they are medical marijuana users. While this type of situation can still occur even today, the American Bar Association revealed that recent trends regarding marijuana and the workplace favor employees.
This brings us to our next point.
Some States Enact Employee Protection Laws
Perhaps the reason why court decisions pan towards employees is that legislation regarding medical marijuana and employment are being enforced in some states. As of March 2019, 14 states have employee protection laws in place. This means that there are policies to be followed regarding MMJ and employment. However, because the legalization of cannabis (whether recreational or medical) is fairly new, legislators need to put careful consideration in formulating and implementing policies.
Does the gender gap exist in cannabis industry jobs?
With the wide disparity between the number of men as compared to women working in some sectors, it is important to look at how women fare in a sector that is known to be 'dominated by white men.' When asking whether or not the gender wage gap exists in the cannabis industry, the short answer is yes. According to Patriot Care, women in the sector are 'closing the gender gap,' which means that it exists, but that the situation is getting better. In fact, women are represented in many fields in the weed industry with 63% of high-level positions and 48% of senior-level posts held by women.
Want to get to know some of the ladies that are rocking the industry? Read on to find out who they are.
Shaleen Title and Danielle Schumacher
First on this list are best friends Shaleen Title and Danielle Schumacher. These two ladies founded THC Staffing Group, a company that deals with recruiting a more diverse workforce in the cannabis industry. In an interview with Ladybud, Title reveals that they established THC Staffing Group because of the highly noticeable lack of women during weed-related conferences and events.
With hundreds of cannabis businesses saying that they want to be more diverse in hiring, Title and Schumacher took the first step by providing them with a pool of women and people of color candidates. Now that's a big leap compared to the usual list of applicants which is 95% white men.
However, Title emphasizes that their company does not aim to dismiss the contributions of the usual candidates in the pot sector. Instead, they aim to address the effects of the prejudice placed to people of color due to marijuana prohibition and the war on drugs.
Another significant pioneer in the marijuana community is Wanda James, who is now known as the 'first black owner of a marijuana dispensary' in her home state, Colorado. James used to work as a Navy lieutenant and is not operating not one, but three marijuana-related companies. First is Simply Pure, a dispensary that caters to medical and recreational pot users. She also runs Cannabis Global Initiative (CGI), a cooking school, which also handles catering orders. Lastly, James handles a consultation company that focuses on matters related to weed.
Just like Title who aims to use her pot business as a way to address real social matters experienced by people of color, James also seeks to use the legalization of weed to pursue social equity. The reason for her advocacy? She cites her experience with her younger brother who was given a 10-year sentence for having a small amount of weed on his possession.
Next up is Chanda Macias, who owns and manages the National Holistic Healing Center (NHHC). Based in Washington, D.C., the organization offers medical cannabis care to patients suffering from debilitating conditions and other specific illnesses. Aside from providing care, the NHHC also educates and support patients with qualifying conditions.
Macias has a Ph.D. with focus in Cell Biology, and with training in breast, prostate and bone cancer. There is no wonder that she is working to help patients with debilitating medical conditions. After all, one of the qualifying conditions for medical marijuana is cancer. With her dedication to the healthcare industry, Macias is set on finding the most innovative solutions and this includes medical cannabis.
Even before reaching 30 years old, Hope Wiseman is already making waves in the weed sector not only as a businesswoman, but as the 'youngest black woman to own a cannabis dispensary' in the US. She runs Mary and Main, the first dispensary in Prince George's County. This facility carries a wide variety of strains and therapeutics, making these products available to locals. Aside from being a dispensary, Wiseman envisions Mary and Main to be an events place for enthusiasts.
Title, James, Macias and Wiseman are members of Women Grow, an organization concentrated on cultivating female leadership in the pot sector.
How is medical cannabis received in workplaces around the world?
The developments in some states in the U.S. are already a tremendous win, especially when combined with the nationwide legalization in Canada. With the industry's huge victories in North America, it is important to know how this plant fares in other parts of the world.
Here's an executive summary of the developments across the globe:
In Asia, one of the most important developments is Thailand's legalization of medical marijuana. There might still be a need to craft laws and policies related to work and marijuana.
Some parts of the continent seem to be much less inclined to follow Thailand's footsteps.
After Canada legalized the plant, Japan issued a warning to its citizens saying that laws pertaining to marijuana still applies to Japanese citizens abroad. This essentially prohibits Japanese citizens from consuming any form of cannabis even when they are in a country where this herb is legal.
There are talks of medical marijuana legalization in other parts including the Philippines and India.
Uruguay is the first country to legalize medical marijuana nationwide.
With various developments in the U.S., the future seems to be bright for cannabis and the workplace, especially with the relaxing workplace policies in the country, as well as the positive impact on job creation. With this, cannabis seems to have a place in labor and industry. This is true, with the narrowing gender gap in the industry and what it does for people of color. However, elsewhere in the world, the plant needs more support in order to gain a footing.
This May Day, take the time to recognize the contributions of the marijuana sector in labor, industry and employment. Come May 1, make sure to light up a joint to show your solidarity with the community, as well as with the workers around the world.
New Jersey Now Accepting Applicants for Marijuana Growers and Sellers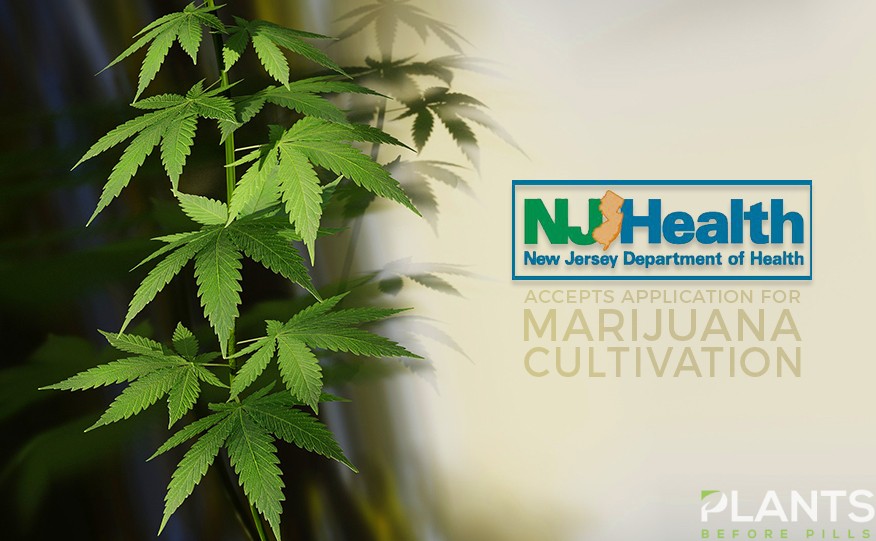 In the move to expand the medical marijuana program, the New Jersey Department of Health now accepts profit and non-profit cultivation of marijuana in the state.
Aspiring cannabis growers, retailers, and distributors can send in their applications until Aug. 21 this year. The health agency will be needing five major cultivation centers, 15 dispensaries and 4 verticals that combines facility, processor and retail storefront. Only top growers and retailers will be given the license to operate and sell cannabis within the state.
The cost for the application is $20,000 but the $18,000 will be returned to those who will not make it through.
Applicants need to submit criminal background checks, approval of local community to operate, security plan and environmental impact statement. In addition to these documents, applicants must also show significant evidence of years of experience in cultivating, manufacturing and retailing marijuana. Quality control and assurance plans are also needed by the Jersey health agency.
The Philadelphia Inquirer reports that pre-application guidelines will be held on Aug. 2 to answer the questions of applicants. However, medical marijuana assistant commissioner Jeff Brown said, "We probably won't be able to answer them all, but we'll focus on the top-line issues."
Potential growth in the Marijuana Business
In the aspect of business, many experts believe that cannabis can attract more tech companies that would make growing and selling marijuana easier. The recent innovation of robots growing marijuana plant is an example, but there are few more that are evolving.
Artificial Intelligence or AI are becoming a trend because of improved security, lower operational costs, and lower energy use. Hence, this will make businesses more profitable in the competitive market.
Published industry reports note that cannabis business can hit a $15 billion profit this year, with the expansion of medical cannabis regulations in some parts of the US, including New Jersey.
Cannatech firms are expected to bloom in New Jersey in line with the expansion of the state's medical marijuana. With a license to produce the plant and sell it to people, chosen companies will benefit.
The marijuana expansion bill in New Jersey legalizes the possession and personal use of small amounts of weed for people at least 21 years old. Under this bill, licensed cannabis growers, producers, and distributors can freely conduct their business as long as necessary documents are complete.
Medical Marijuana Market Booming in Asia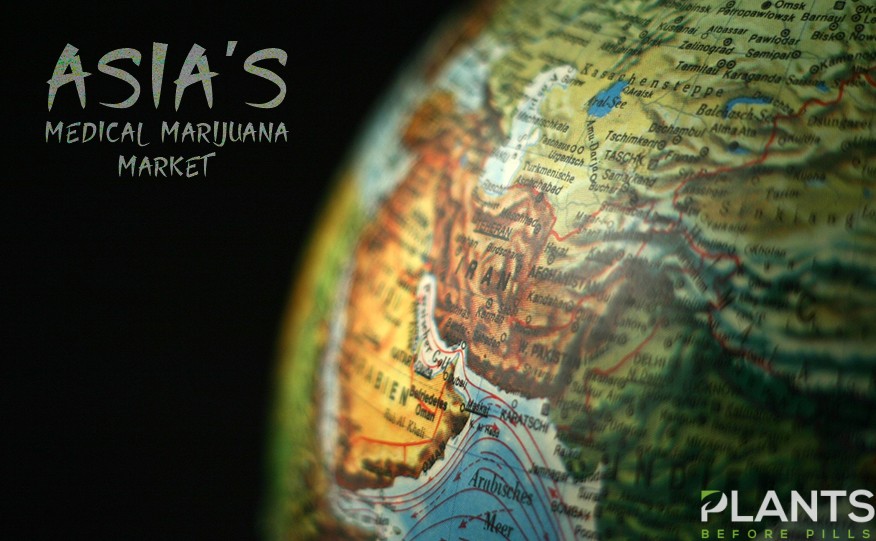 A lot of countries in Asia are opening up to the possibility of legal medical marijuana. In light on legalization of cannabis for medical uses by the Thai government, specialists foresee that its neighboring countries will follow its footsteps.
Experts are optimistic about the "softening" attitude of Asian countries towards the plant. This is despite some nations implementing strict penalties to drug law offenders, including the Philippines with its "ongoing bloody war on drugs."
Just recently, Malaysia's Health Minister Dzulkefly Ahmad released a statement saying that drugs have been instrumental in the destruction of many lives. However, he also remarked that "wrongheaded" laws implemented by the government have destroyed more.
Regarding Malaysia's war on drugs, Ahmad said that it is "obvious" that such policies "have not worked." As such, decriminalizing drugs could be the answer, adds Ahmad.
Meanwhile, Seoul, South Korea, and Bangkok, Thailand are in the position of spearheading the legalization of this herb. However, CNBC noted that the distribution and consumption of MMJ would be with proper licenses from their respective governments.
Singapore and China, both previously strict on implementing anti-drug policies, have been working to study the medicinal uses of cannabis. On the other hand, Japan has also been involved in clinical research regarding Epidiolex, an oral solution infused with the cannabidiol (CBD) used to treat epilepsy.
Aside from CBD, the medicinal cannabinoid from the plant, the European Monitoring Centre for Drugs and Addiction said that tetrahydrocannabinol (THC) is also used in medicine. However, THC and CBD are applicable for different conditions and symptoms.
MMJ market value
According to a Grand View Research report as cited by CNBC, the market for legal marijuana on the international level is worth $13.8 billion just in 2018. The same report says that this number will balloon to $66.3 billion by 2025.
In Asia, research by Prohibition Partners said that the Asian medical Cannabis market can surge up to $5.8 billion by 2024. It also remarked that Japan is expected to be a large consumer of medical marijuana because of its huge elderly population.
Meanwhile, CNBC notes that many investors remain reluctant to place their capitals on the plant as public perception may be filled with stigma.
As of this writing, only two countries have completely legalized the medical and recreational use of the plant. CNBC also noted Israel, Australia, and Germany, among others, for their "piecemeal legalization" of the medical application of cannabis.
Dairy Queen Employee Fired, Confused Marijuana with Moana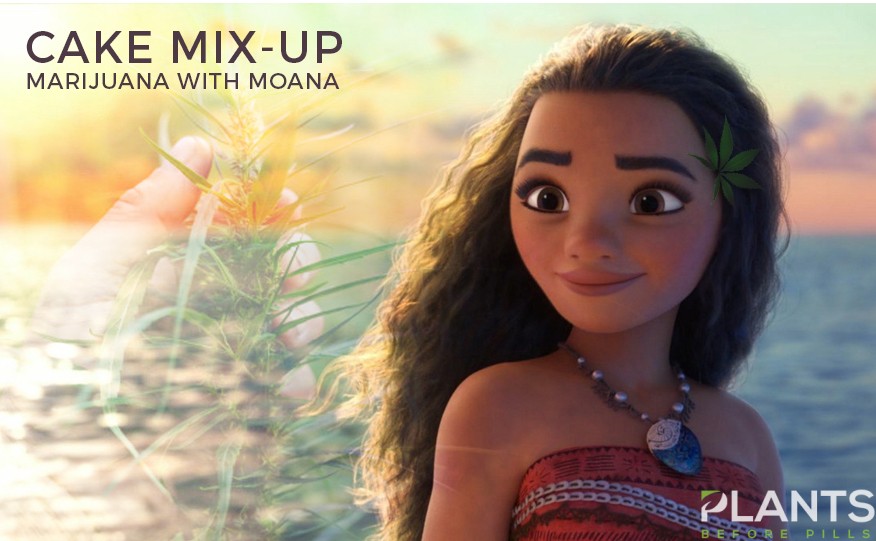 The Dairy Queen employee, Cassandra Walker, was reportedly fired after a birthday cake mix-up. According to sources, the employee made a marijuana-themed birthday cake, instead of the original Moana-themed design ordered by the customer.
Based on the article released by USA Today, the birthday celebrant, Kensli Taylor Davis, posted a picture on social media platform Facebook showing the marijuana cake created by Walker. The photograph showed a cake design which features a marijuana leaf together with a "My Little Pony" character with red, bloodshot eyes. The pony also appeared to be under the influence of the plant, with a puff of smoke coming out from its lips.
In her Facebook post, Davis notes that her mom asked for a Moana-themed design knowing how much she loved the film. However, her post also indicates that the employees working in the ice cream store may have misheard the word 'Moana' for 'marijuana.'
The post went viral, garnering more than 14,000 shares, over 2,000 likes, and more than 200 comments.
Related :  Grandpa Accidentally Give Marijuana Cake to Nurses as 'Thank You Gift'
Taking the Fall
Hailing from Milledgeville, Georgia, Cassandra Walker was fired from her post on July 8, 2019. Incidentally, the company fired the employee on her birthday, reports Yahoo! News. However, the company reached out to Walker to offer her old job back, which the former employee refused.
Yahoo! notes that the former employee refused the job offer because of the way the management handled the situation. Another manager from another shift supposedly offered the position back.
In an interview with USA Today, Cassandra said that "to be at this job for almost a year and not have a write-up, not be in trouble, and to just be let go because of [a] mistake, it's not funny to me."
Based on Walker's statement, the shift manager misheard the order and simply relayed the instructions to her. Moreover, the said manager watched as Walker chose pictures from the internet as well as the decoration process.
Company Statement
Following the decorating mishap, the company issued a statement saying, "Our cake decorator designed a cake based on what she thought she heard the customer order. When the customer picked it up and said it was not what she ordered, we immediately apologized for the error and offered to redesign it the way she originally intended. The customer said it was fine, paid for the cake and left."
The company failed to issue a statement regarding the involvement of the manager and how it handled Cassandra's situation, states USA Today.