May Day: Where Cannabis Stands in Industry and Employment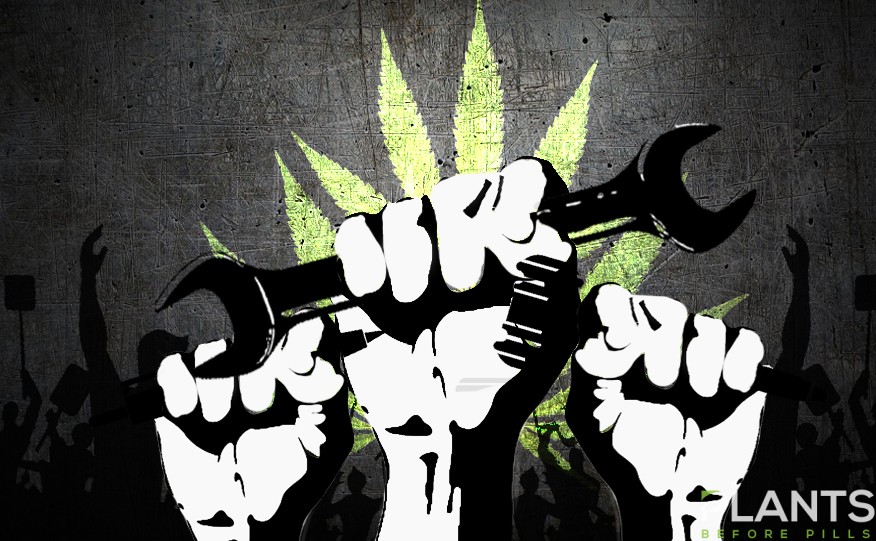 The end of April is coming fast, which brings us closer to Labor Day, also known as May Day. On May 1st, we will be celebrating the International Workers Day. If you are having a smoke while reading this, you may be curious how the pot sector has impacted labor, industry and employment. Well, you are in luck. Read on to find out where weed stands in the complicated world of industry and employment.
What significant developments should we know?
In order to see where weed stands in industry and employment, we need to take a look at how far legal marijuana has gone in the past year until now. Here are just some of the most significant developments related to cannabis and employment:
The US Farm Bill 2018 was Passed
Towards the end of 2018, the US Farm Bill was passed by the Congress. This bill makes the cultivation, extraction and use of hemp (Cannabis sativa L.) legal. Hemp is the variety of cannabis plant that is rich in cannabidiol and fiber but is low in tetrahydrocannabinol (THC). This plant is known to be very easy to cultivate and has a high growth rate. Because it is fiber-rich, it can be used to make biodegradable plastic, paper and other similar products. Aside from this, the plant is seen as a potential biofuel source.
The Industry Generated Thousands of Jobs
With the legalization of medical and recreational cannabis in some states, there is no wonder why weed cultivation companies and dispensaries are popping up left and right. Along with this, there is a significant increase in the number of cannabis-related jobs, especially with the passing of Farm Bill. According to a special report released just this year, over 211,000 Americans are able to provide for their families and support their communities with legal marijuana jobs.
This number is expected to grow more in the coming years. In fact, experts say that there will be 340,000 or more cannabis jobs by 2022. This is pretty significant, especially as it amounts to 21% growth every year!
Latest Court Decisions Involving MMJ Backs Employees
In the past, employees are fired when their employers learn that they consume weed. In fact, there are individuals who retracted when prospective employers find out that they are medical marijuana users. While this type of situation can still occur even today, the American Bar Association revealed that recent trends regarding marijuana and the workplace favor employees.
This brings us to our next point.
Some States Enact Employee Protection Laws
Perhaps the reason why court decisions pan towards employees is that legislation regarding medical marijuana and employment are being enforced in some states. As of March 2019, 14 states have employee protection laws in place. This means that there are policies to be followed regarding MMJ and employment. However, because the legalization of cannabis (whether recreational or medical) is fairly new, legislators need to put careful consideration in formulating and implementing policies.
Does the gender gap exist in cannabis industry jobs?
With the wide disparity between the number of men as compared to women working in some sectors, it is important to look at how women fare in a sector that is known to be 'dominated by white men.' When asking whether or not the gender wage gap exists in the cannabis industry, the short answer is yes. According to Patriot Care, women in the sector are 'closing the gender gap,' which means that it exists, but that the situation is getting better. In fact, women are represented in many fields in the weed industry with 63% of high-level positions and 48% of senior-level posts held by women.
Want to get to know some of the ladies that are rocking the industry? Read on to find out who they are.
Shaleen Title and Danielle Schumacher
First on this list are best friends Shaleen Title and Danielle Schumacher. These two ladies founded THC Staffing Group, a company that deals with recruiting a more diverse workforce in the cannabis industry. In an interview with Ladybud, Title reveals that they established THC Staffing Group because of the highly noticeable lack of women during weed-related conferences and events.
With hundreds of cannabis businesses saying that they want to be more diverse in hiring, Title and Schumacher took the first step by providing them with a pool of women and people of color candidates. Now that's a big leap compared to the usual list of applicants which is 95% white men.
However, Title emphasizes that their company does not aim to dismiss the contributions of the usual candidates in the pot sector. Instead, they aim to address the effects of the prejudice placed to people of color due to marijuana prohibition and the war on drugs.
Another significant pioneer in the marijuana community is Wanda James, who is now known as the 'first black owner of a marijuana dispensary' in her home state, Colorado. James used to work as a Navy lieutenant and is not operating not one, but three marijuana-related companies. First is Simply Pure, a dispensary that caters to medical and recreational pot users. She also runs Cannabis Global Initiative (CGI), a cooking school, which also handles catering orders. Lastly, James handles a consultation company that focuses on matters related to weed.
Just like Title who aims to use her pot business as a way to address real social matters experienced by people of color, James also seeks to use the legalization of weed to pursue social equity. The reason for her advocacy? She cites her experience with her younger brother who was given a 10-year sentence for having a small amount of weed on his possession.
Next up is Chanda Macias, who owns and manages the National Holistic Healing Center (NHHC). Based in Washington, D.C., the organization offers medical cannabis care to patients suffering from debilitating conditions and other specific illnesses. Aside from providing care, the NHHC also educates and support patients with qualifying conditions.
Macias has a Ph.D. with focus in Cell Biology, and with training in breast, prostate and bone cancer. There is no wonder that she is working to help patients with debilitating medical conditions. After all, one of the qualifying conditions for medical marijuana is cancer. With her dedication to the healthcare industry, Macias is set on finding the most innovative solutions and this includes medical cannabis.
Even before reaching 30 years old, Hope Wiseman is already making waves in the weed sector not only as a businesswoman, but as the 'youngest black woman to own a cannabis dispensary' in the US. She runs Mary and Main, the first dispensary in Prince George's County. This facility carries a wide variety of strains and therapeutics, making these products available to locals. Aside from being a dispensary, Wiseman envisions Mary and Main to be an events place for enthusiasts.
Title, James, Macias and Wiseman are members of Women Grow, an organization concentrated on cultivating female leadership in the pot sector.
How is medical cannabis received in workplaces around the world?
The developments in some states in the U.S. are already a tremendous win, especially when combined with the nationwide legalization in Canada. With the industry's huge victories in North America, it is important to know how this plant fares in other parts of the world.
Here's an executive summary of the developments across the globe:
In Asia, one of the most important developments is Thailand's legalization of medical marijuana. There might still be a need to craft laws and policies related to work and marijuana.
Some parts of the continent seem to be much less inclined to follow Thailand's footsteps.
After Canada legalized the plant, Japan issued a warning to its citizens saying that laws pertaining to marijuana still applies to Japanese citizens abroad. This essentially prohibits Japanese citizens from consuming any form of cannabis even when they are in a country where this herb is legal.
There are talks of medical marijuana legalization in other parts including the Philippines and India.
Uruguay is the first country to legalize medical marijuana nationwide.
With various developments in the U.S., the future seems to be bright for cannabis and the workplace, especially with the relaxing workplace policies in the country, as well as the positive impact on job creation. With this, cannabis seems to have a place in labor and industry. This is true, with the narrowing gender gap in the industry and what it does for people of color. However, elsewhere in the world, the plant needs more support in order to gain a footing.
This May Day, take the time to recognize the contributions of the marijuana sector in labor, industry and employment. Come May 1, make sure to light up a joint to show your solidarity with the community, as well as with the workers around the world.
How Using CBD Oil Can Lead to Better Sleep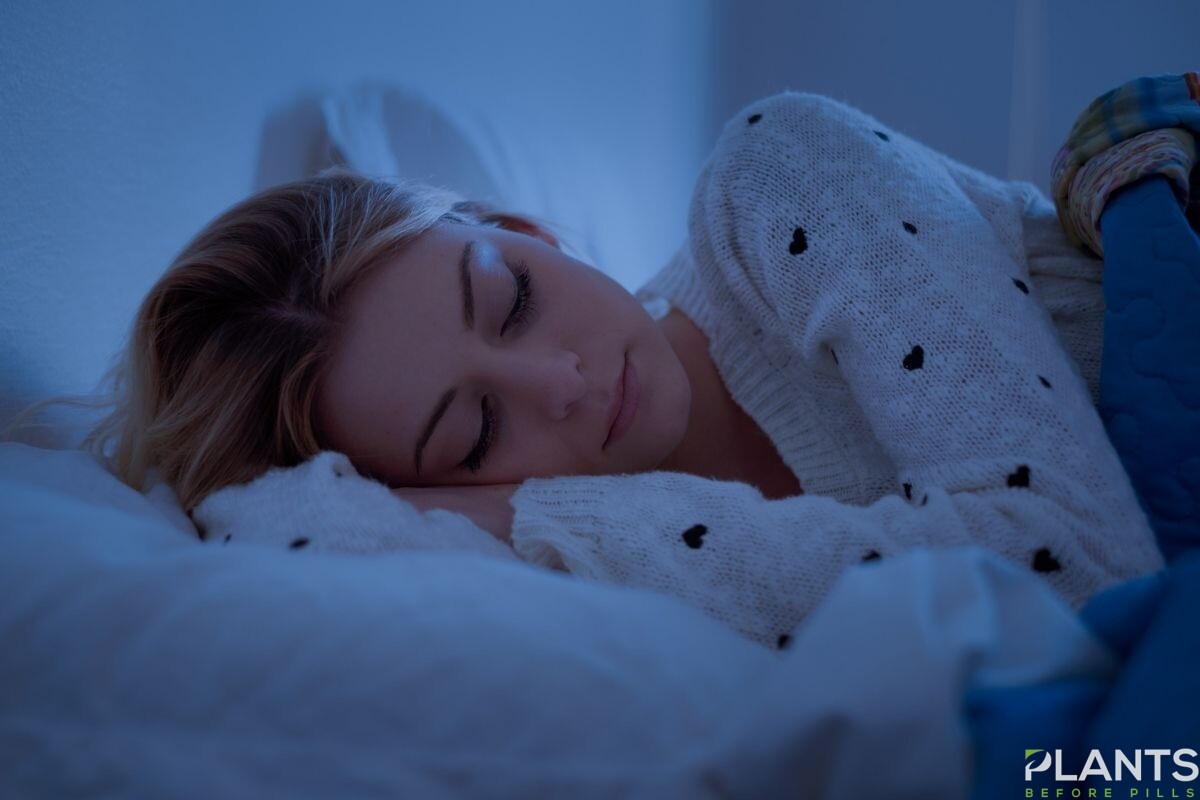 Sleep is an essential part of our lives and while its importance is emphasized every so often, there are people who simply do not get to have the luxury to lie in bed at peace every night. For those unlucky ones, you definitely know how hard it is to go about your day.
While sleeping aids and pills are the norm, these can make one feel like they did not even sleep well. Thankfully, there are now many options where cannabidiol or CBD oil can help address these concerns and help individuals get the best sleep of their life. Learn more about CBD in this article.
CBD Oil for Sleep and Insomnia – Why it Works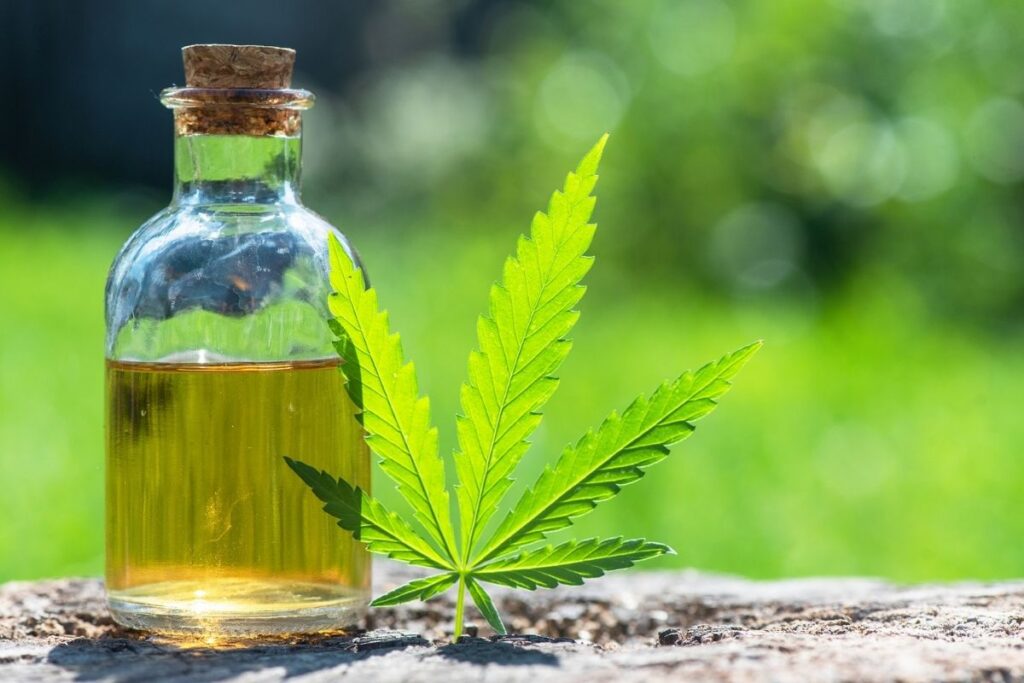 Cannabidiol is a cannabis compound that is normally extracted from the hemp or the cannabis plant. It does not have psychoactive properties compared to that of tetrahydrocannabinol (THC) and is non-impairing. It is usually taken by individuals who suffer from chronic pain, but there have been studies where it has been found to be effective as a sleep aid as well.
People who have insomnia generally have little not to sleep due to stress or other mental health concerns. Those who have anxiety or stress are also found to have high cortisol levels. Both of these lead to more nighttime awakenings, and therefore, less sleep.
There are studies and analyses that show CBD products, taken in conjunction with other prescribed medications, significantly improved the sleeping patterns of individuals who suffered from stress and insomnia at lower doses. A higher dose of cannabidiol can be otherwise sedating.
Although anxiety is not a sleep disorder per se, it can contribute to one's poor sleep quality. CBD oil can help combat the symptoms of anxiety and other disorders related to this by inhibiting receptors that are in charge of regulating fear and anxiety, leading individuals to get better sleep over time.
Incorporating Cannabidiol in Your Nightly Routine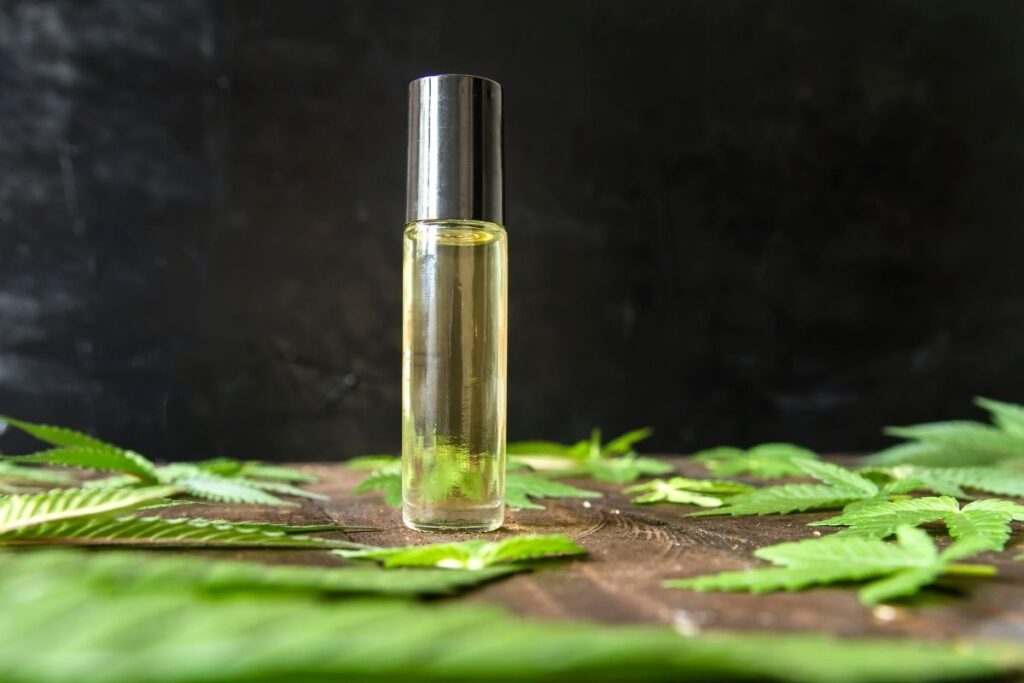 There are still no standard dosing recommendations and regulations for taking CBD oil products. However, manufacturers often provide their instructions for taking these depending on their formulation and product.
Bear in mind that starting low and small is the best way to go, especially for beginners who simply want to improve their sleep. This can be anywhere from 5 to 25 milligrams depending on the person. Taken orally, cannabidiol can work its effects from 30 minutes to around 2 hours.
You can start by making your own CBD sleep cocktail as a delicious way to cap of your night. This recipe by writer and cannabidiol expert Gabriel Aly is simple enough to make, with a blend of cherry juice and white grape juice taking center stage.
Alternatively, you can also take CBD gummies and pop one or a couple right before bed and let it work its magic.
The Bottom Line
For those of you who are not getting enough sleep and want to try anything other than prescription and over-the-counter drugs, using CBD products might work wonders for your beauty rest. With an extensive variety on the market to choose from, you are sure to find one that you'll love through and through.
Make Cannabis More Eco-Friendly Using These Four Techniques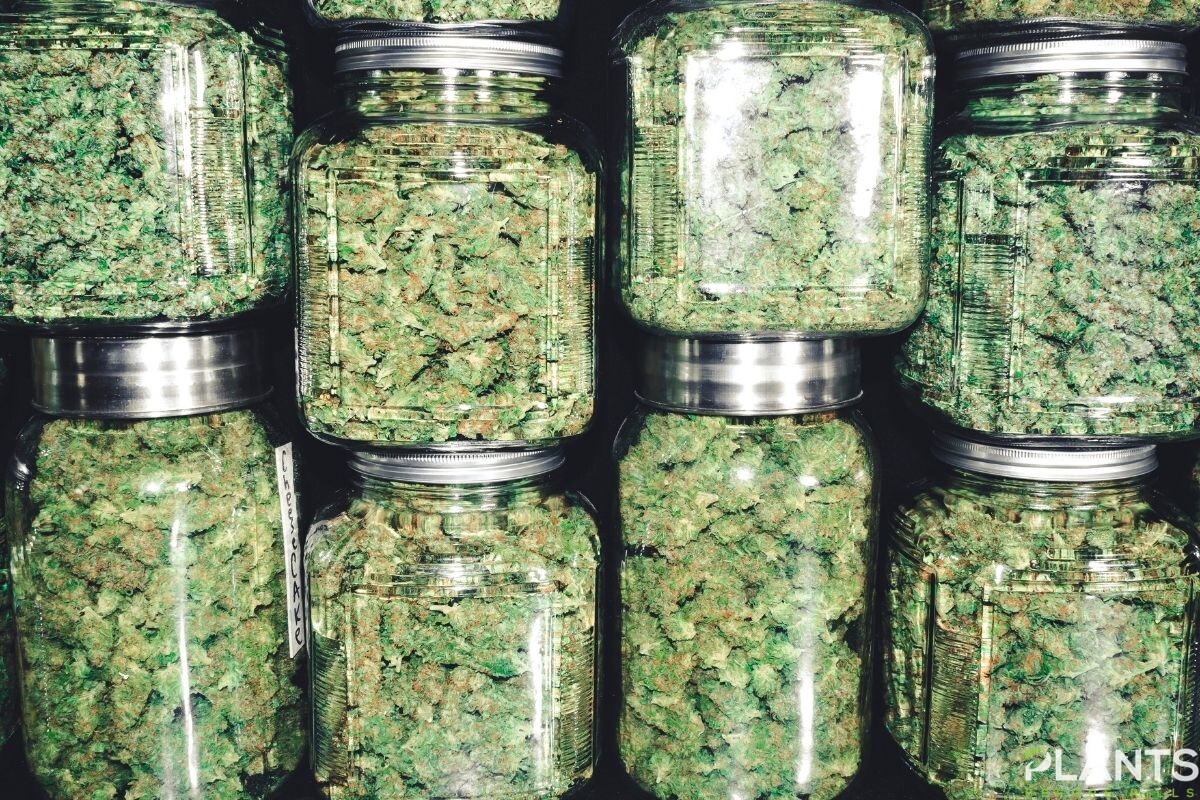 The most prominent sustainability concerns that come to mind for most of us are energy sources, deforestation, agribusiness, and dumps. However, you may be overlooking companies whose ecologically damaging activities are frequently veiled in smoke.
Environmental sustainability is the key to industrial development. It can not only help the firm develop, but it may also have a long-term good influence on the economy. The cannabis industry is one of the areas where ecology has become critical.
As the cannabis business continues to develop tremendously, many natural resources are being exploited to meet the enormous demand for sustainable, high-quality cannabis products. If not handled correctly, cannabis' demand for water, land, light pollution, and single-use packages can have a significant environmental impact.
You'll learn four distinct strategies to make pot more environmentally friendly in this post. Read on for more details.
#1 Minimize Energy Consumption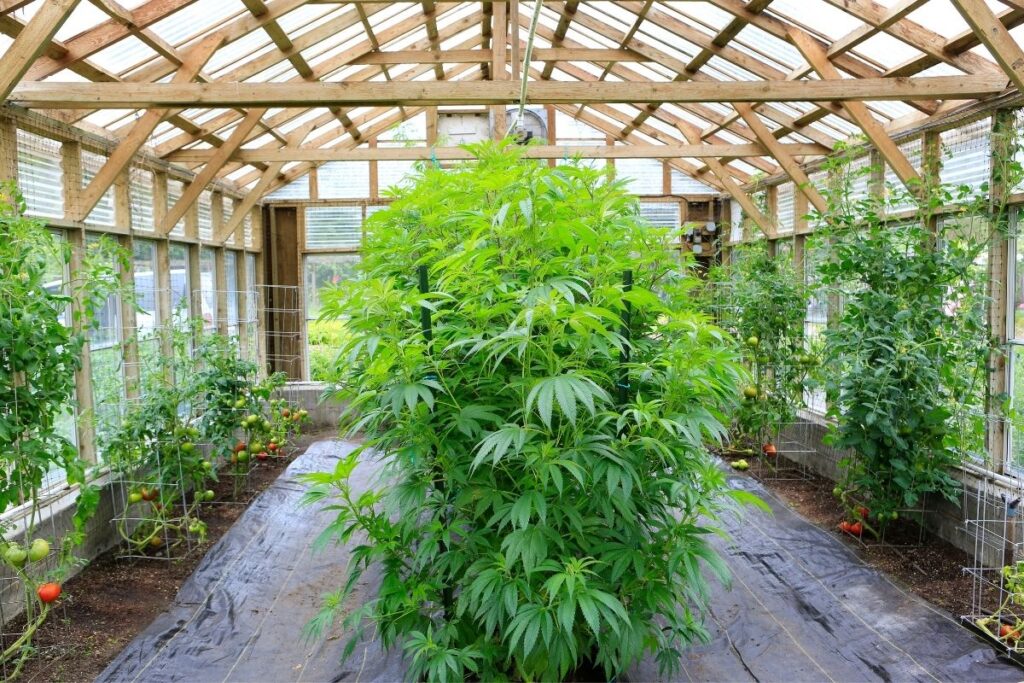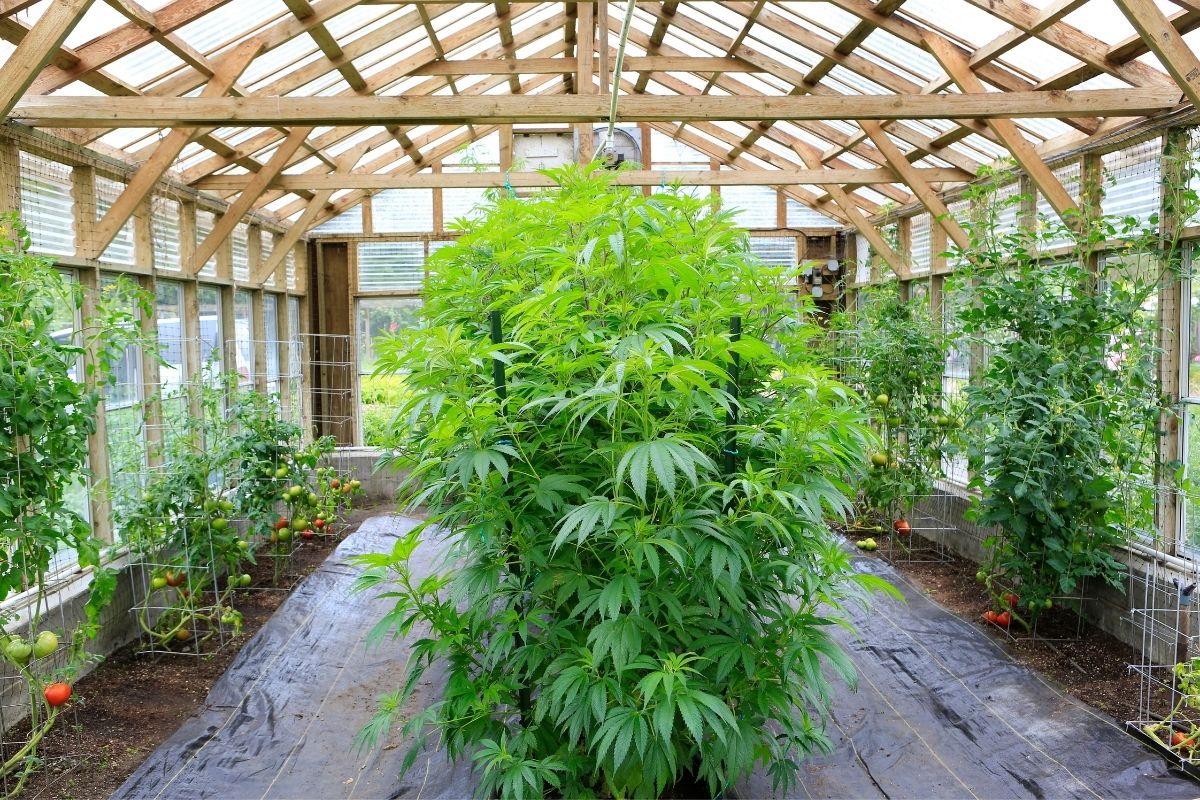 Most producers are compelled to spend energy to cultivate pot indoors in places where it is illegal to grow the plant outdoors. The indoor plant uses energy-intensive lights since they do not have access to the sun. Additionally, the power consumption by the fans, heaters, air conditioners, and dehumidifiers.
Moving pot manufacturing from indoor spaces to conservatories and the beautiful surroundings is the greatest approach to help reduce the legal cannabis industry's carbon impact.
Adopting solar and wind energy to power light sources and using chilled water sources for heating or cooling and cooling rather than HVAC systems are two steps indoor growers may take to become more ecological.
#2 Reduce the Use of Plastics
While it is critical to offer customers child-resistant packaging and clear labeling, this results in a significant quantity of plastic trash, which contributes to the estimated 150 million tons of cannabis waste created yearly.
The demand for sustainable packaging solutions has never been stronger as the cannabis business becomes a bigger part of our living world. Investing in recycling programs and adopting eco-friendly sources of raw materials are some of the ways that businesspeople may de-emphasize plastic usage.
#3 Waste Reduction
Unsustainable cannabis growing and packaging techniques are mostly due to a lack of environmentally friendly rules governing legal cannabis. Few legal jurisdictions, for example, permit outdoor cultivation, which is a considerably better energy-efficient option than indoor cultivation.
Many established businesses require pot to be grown inside for "protection" and "safety" concerns, but the drawback is that this form of production requires more energy. Fortunately, the cannabis business is evolving for the better, and more environmentally friendly options are being investigated across the country.
To understand the large-scale impact, both farmers and consumers must educate themselves on the impact marijuana may have on the environment and what actions can be done to mitigate it.
#4 Lessen Chemical Exposure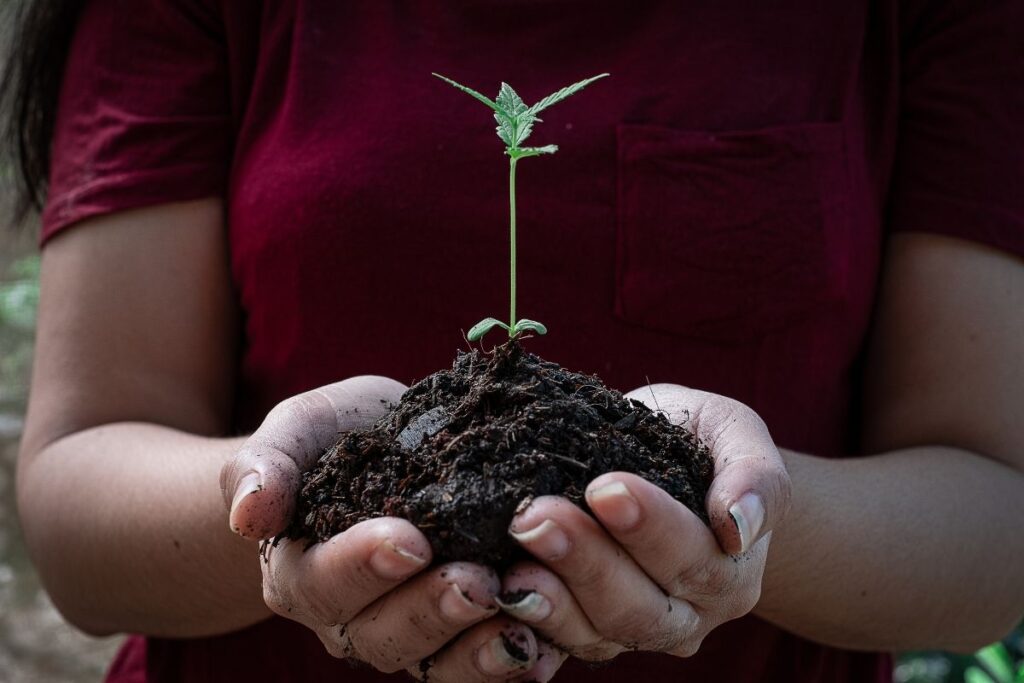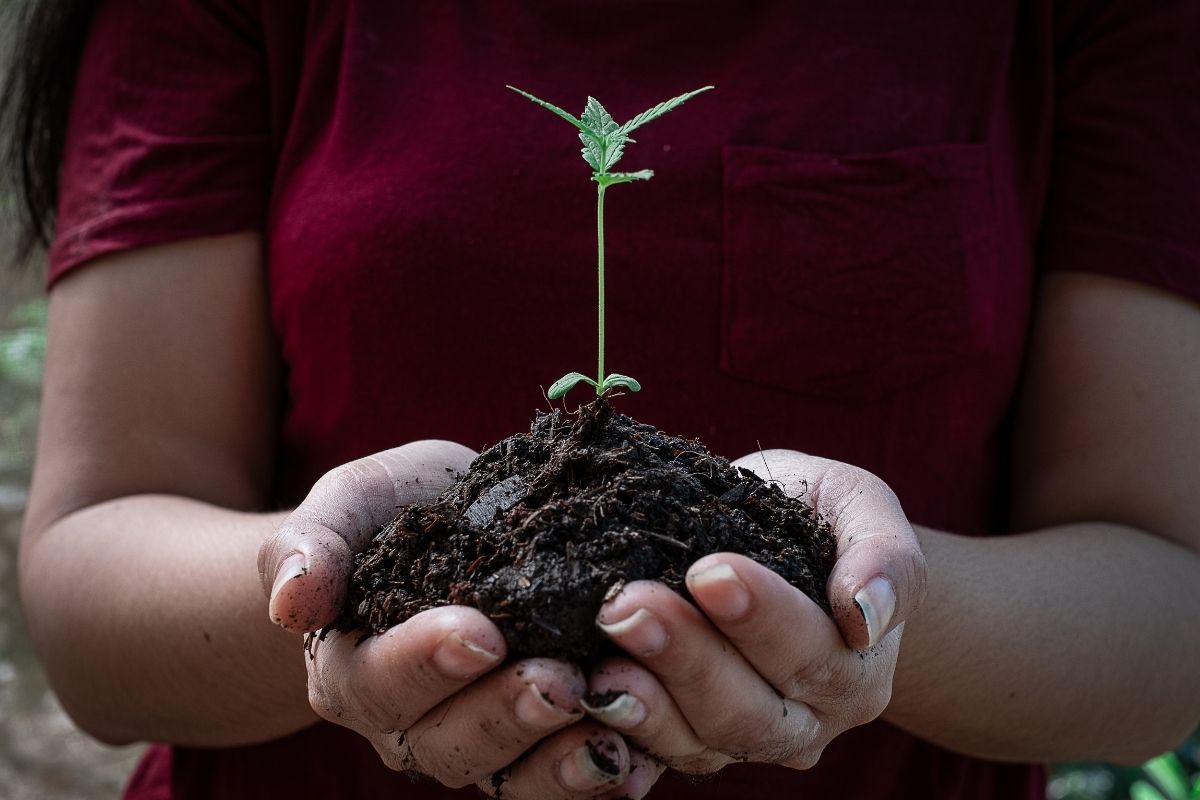 Though outdoor cultivation is more efficient, it still has certain natural drawbacks, such as water usage and chemical use. Pot production requires a lot of water. Water loss may occur at shockingly inefficient rates when large-scale production of any crop, particularly water-hungry crops like marijuana.
There are some things both small and big companies can do to assist keep customers and the environment clean in terms of health and sustainability. They can use all-natural fertilizers or switch to more natural insecticides.
Final Thoughts
To preserve the environment from further harm, the entire globe is moving toward sustainability. You can assist preserve environmental balance while reaping the advantages of the cannabis business by using the four strategies provided above.
How to make a CBD latte: Wild & the Moon's secret recipe [VIDEO]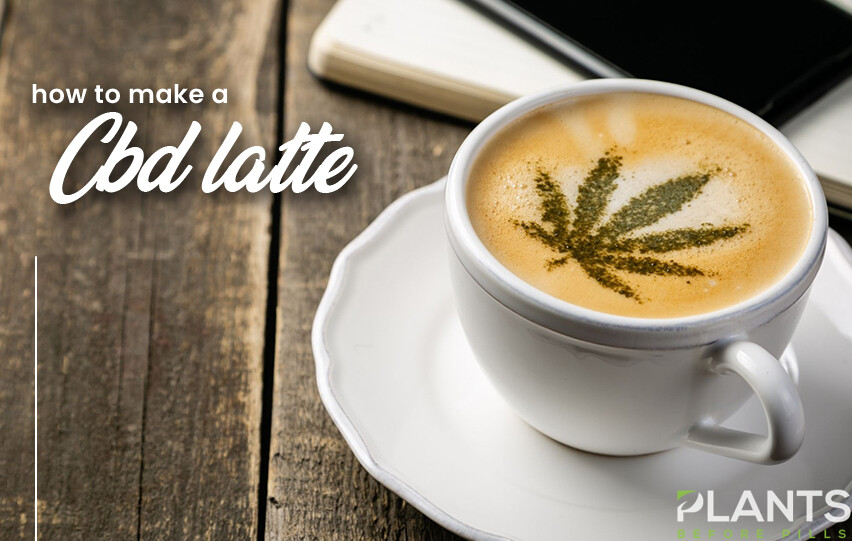 The vegan food joint known and loved by Parisians, Wild & the Moon has opened up its secret recipe book for Vogue Paris to show us how to make their CBD latte 'Hollyweed' made with vegan milk. Follow this recipe step by step and enjoy the relaxing properties of this yummy food trend.