May Day: Where Cannabis Stands in Industry and Employment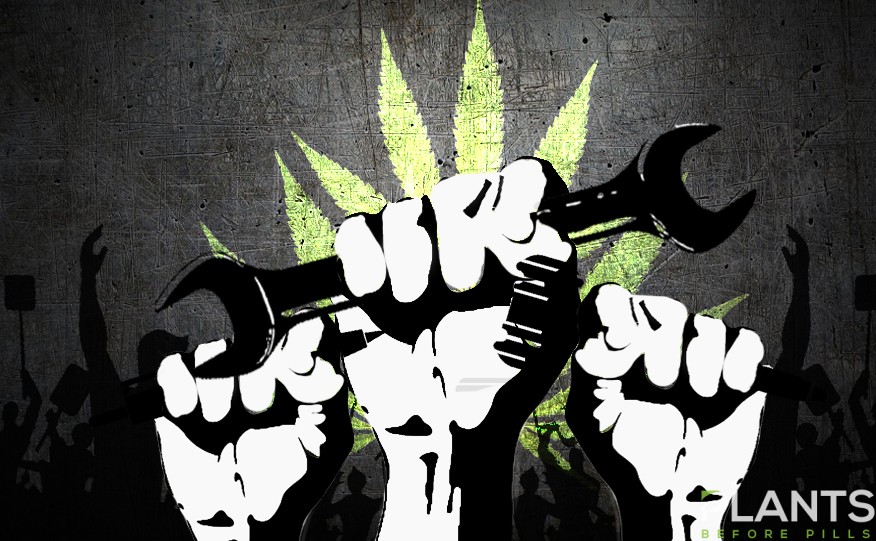 The end of April is coming fast, which brings us closer to Labor Day, also known as May Day. On May 1st, we will be celebrating the International Workers Day. If you are having a smoke while reading this, you may be curious how the pot sector has impacted labor, industry and employment. Well, you are in luck. Read on to find out where weed stands in the complicated world of industry and employment.
What significant developments should we know?
In order to see where weed stands in industry and employment, we need to take a look at how far legal marijuana has gone in the past year until now. Here are just some of the most significant developments related to cannabis and employment:
The US Farm Bill 2018 was Passed
Towards the end of 2018, the US Farm Bill was passed by the Congress. This bill makes the cultivation, extraction and use of hemp (Cannabis sativa L.) legal. Hemp is the variety of cannabis plant that is rich in cannabidiol and fiber but is low in tetrahydrocannabinol (THC). This plant is known to be very easy to cultivate and has a high growth rate. Because it is fiber-rich, it can be used to make biodegradable plastic, paper and other similar products. Aside from this, the plant is seen as a potential biofuel source.
The Industry Generated Thousands of Jobs
With the legalization of medical and recreational cannabis in some states, there is no wonder why weed cultivation companies and dispensaries are popping up left and right. Along with this, there is a significant increase in the number of cannabis-related jobs, especially with the passing of Farm Bill. According to a special report released just this year, over 211,000 Americans are able to provide for their families and support their communities with legal marijuana jobs.
This number is expected to grow more in the coming years. In fact, experts say that there will be 340,000 or more cannabis jobs by 2022. This is pretty significant, especially as it amounts to 21% growth every year!
Latest Court Decisions Involving MMJ Backs Employees
In the past, employees are fired when their employers learn that they consume weed. In fact, there are individuals who retracted when prospective employers find out that they are medical marijuana users. While this type of situation can still occur even today, the American Bar Association revealed that recent trends regarding marijuana and the workplace favor employees.
This brings us to our next point.
Some States Enact Employee Protection Laws
Perhaps the reason why court decisions pan towards employees is that legislation regarding medical marijuana and employment are being enforced in some states. As of March 2019, 14 states have employee protection laws in place. This means that there are policies to be followed regarding MMJ and employment. However, because the legalization of cannabis (whether recreational or medical) is fairly new, legislators need to put careful consideration in formulating and implementing policies.
Does the gender gap exist in cannabis industry jobs?
With the wide disparity between the number of men as compared to women working in some sectors, it is important to look at how women fare in a sector that is known to be 'dominated by white men.' When asking whether or not the gender wage gap exists in the cannabis industry, the short answer is yes. According to Patriot Care, women in the sector are 'closing the gender gap,' which means that it exists, but that the situation is getting better. In fact, women are represented in many fields in the weed industry with 63% of high-level positions and 48% of senior-level posts held by women.
Want to get to know some of the ladies that are rocking the industry? Read on to find out who they are.
Shaleen Title and Danielle Schumacher
First on this list are best friends Shaleen Title and Danielle Schumacher. These two ladies founded THC Staffing Group, a company that deals with recruiting a more diverse workforce in the cannabis industry. In an interview with Ladybud, Title reveals that they established THC Staffing Group because of the highly noticeable lack of women during weed-related conferences and events.
With hundreds of cannabis businesses saying that they want to be more diverse in hiring, Title and Schumacher took the first step by providing them with a pool of women and people of color candidates. Now that's a big leap compared to the usual list of applicants which is 95% white men.
However, Title emphasizes that their company does not aim to dismiss the contributions of the usual candidates in the pot sector. Instead, they aim to address the effects of the prejudice placed to people of color due to marijuana prohibition and the war on drugs.
Another significant pioneer in the marijuana community is Wanda James, who is now known as the 'first black owner of a marijuana dispensary' in her home state, Colorado. James used to work as a Navy lieutenant and is not operating not one, but three marijuana-related companies. First is Simply Pure, a dispensary that caters to medical and recreational pot users. She also runs Cannabis Global Initiative (CGI), a cooking school, which also handles catering orders. Lastly, James handles a consultation company that focuses on matters related to weed.
Just like Title who aims to use her pot business as a way to address real social matters experienced by people of color, James also seeks to use the legalization of weed to pursue social equity. The reason for her advocacy? She cites her experience with her younger brother who was given a 10-year sentence for having a small amount of weed on his possession.
Next up is Chanda Macias, who owns and manages the National Holistic Healing Center (NHHC). Based in Washington, D.C., the organization offers medical cannabis care to patients suffering from debilitating conditions and other specific illnesses. Aside from providing care, the NHHC also educates and support patients with qualifying conditions.
Macias has a Ph.D. with focus in Cell Biology, and with training in breast, prostate and bone cancer. There is no wonder that she is working to help patients with debilitating medical conditions. After all, one of the qualifying conditions for medical marijuana is cancer. With her dedication to the healthcare industry, Macias is set on finding the most innovative solutions and this includes medical cannabis.
Even before reaching 30 years old, Hope Wiseman is already making waves in the weed sector not only as a businesswoman, but as the 'youngest black woman to own a cannabis dispensary' in the US. She runs Mary and Main, the first dispensary in Prince George's County. This facility carries a wide variety of strains and therapeutics, making these products available to locals. Aside from being a dispensary, Wiseman envisions Mary and Main to be an events place for enthusiasts.
Title, James, Macias and Wiseman are members of Women Grow, an organization concentrated on cultivating female leadership in the pot sector.
How is medical cannabis received in workplaces around the world?
The developments in some states in the U.S. are already a tremendous win, especially when combined with the nationwide legalization in Canada. With the industry's huge victories in North America, it is important to know how this plant fares in other parts of the world.
Here's an executive summary of the developments across the globe:
In Asia, one of the most important developments is Thailand's legalization of medical marijuana. There might still be a need to craft laws and policies related to work and marijuana.
Some parts of the continent seem to be much less inclined to follow Thailand's footsteps.
After Canada legalized the plant, Japan issued a warning to its citizens saying that laws pertaining to marijuana still applies to Japanese citizens abroad. This essentially prohibits Japanese citizens from consuming any form of cannabis even when they are in a country where this herb is legal.
There are talks of medical marijuana legalization in other parts including the Philippines and India.
Uruguay is the first country to legalize medical marijuana nationwide.
With various developments in the U.S., the future seems to be bright for cannabis and the workplace, especially with the relaxing workplace policies in the country, as well as the positive impact on job creation. With this, cannabis seems to have a place in labor and industry. This is true, with the narrowing gender gap in the industry and what it does for people of color. However, elsewhere in the world, the plant needs more support in order to gain a footing.
This May Day, take the time to recognize the contributions of the marijuana sector in labor, industry and employment. Come May 1, make sure to light up a joint to show your solidarity with the community, as well as with the workers around the world.
The Inside Story of Cannabidiol – What are the Benefits of CBD? [VIDEO]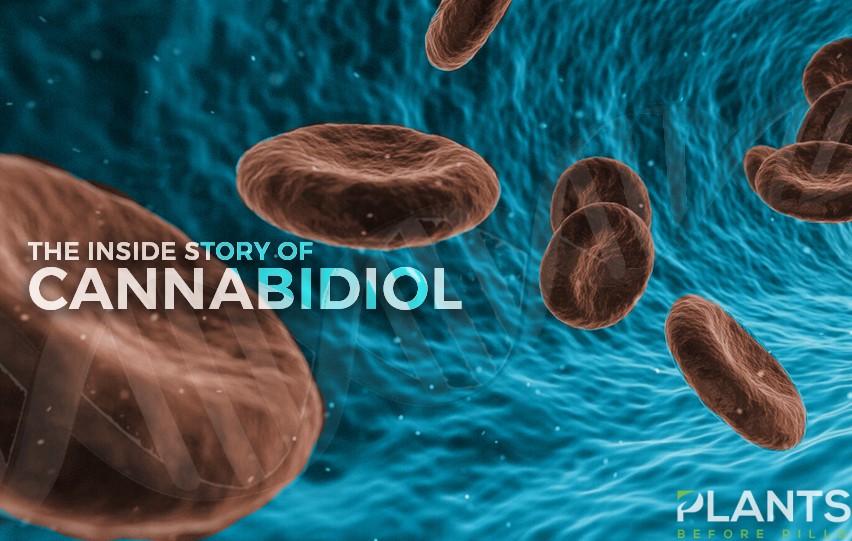 Let's go back to basics. How does CBD actually work in our body and why it can be extremely beneficial to our health?
Hobo Cannabis Wants Delivery Service to be Legal in BC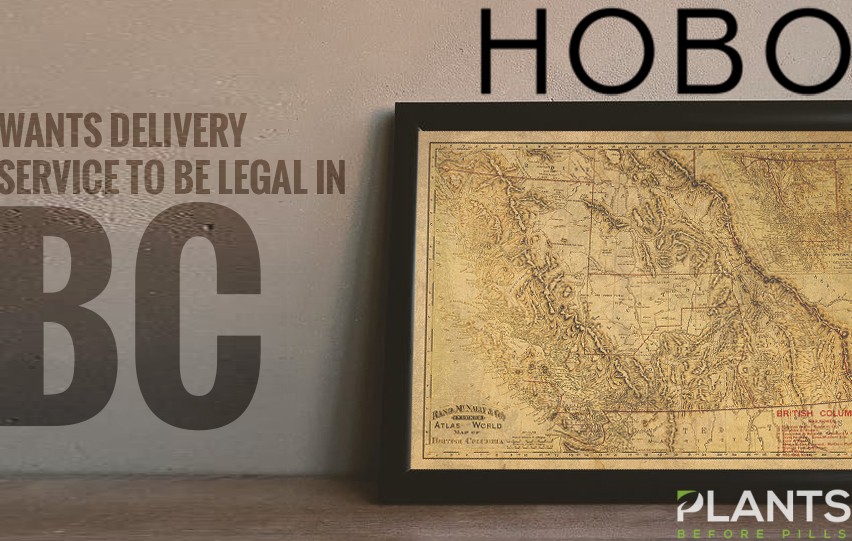 Cannabis store chain Hobo Cannabis is urging legislators to make delivery service legal in British Columbia, said CBC. This call is a step toward stopping illegal dealing in the province. The licensed dispensary, along with other certified vendors, argued that they are "at a disadvantage against unlicensed competitors who deliver weed." The report emphasized that BC does not have cannabis laws allowing the delivery of cannabis products.
This issue has been a concern for many licensed vendors for a long time, said Harrison Stoker, vice president of Donnelly Group, the company that owns Hobo Cannabis. However, the illicit delivery of cannabis products has become more rampant over the past few months because of the virus pandemic, as customers choose to get their products delivered to protect themselves from the public health risk.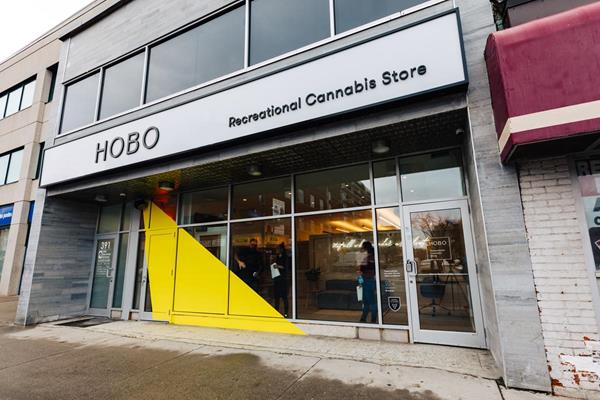 According to Stoker, "The illicit market [in BC] is very intelligent, very strategic and very mature in their business models." He also said that the pandemic was a prime time for the illegitimate industry. Stoker asserts that legalizing delivery services can help them compete with such illegal sellers. It could also help fight the black market.
The CBC report noted that consumers can have their products legally delivered through mail by going through the government-operated BC Cannabis Store. However, packages take a few days before they arrive, as opposed to delivery options that could be same-day.
The article also cited Weedmaps, a cannabis-focused website, which offers a list of delivery services in the Lower Mainland. It even guarantees quick delivery, usually within one hour. Stoker argues that modern times call for a more updated approach as "people expect these kinds of modern retail features."
By allowing licensed stores to deliver, customers do not have to opt for black market products. Instead, they can choose among authorized products just like what happens in Saskatchewan, Manitoba and Ontario, where delivery is legal.
Meanwhile, the province's Ministry of Public Safety said that it is now evaluating the possibility of legalizing deliveries. It has also been taking steps to crack down on the illicit industry, despite facing significant challenges because many of them operate online. The Ministry is in charge of the legal cannabis program in the province.
Mark Haden from the UBC School of Population and Public Health with experience in writing about drug regulation said that legalizing deliveries is a great short-term move. The better action in the long-run is to "bring the illegal sector into line with the law."
Cannabis Beverages as a Refreshing Option for Consumers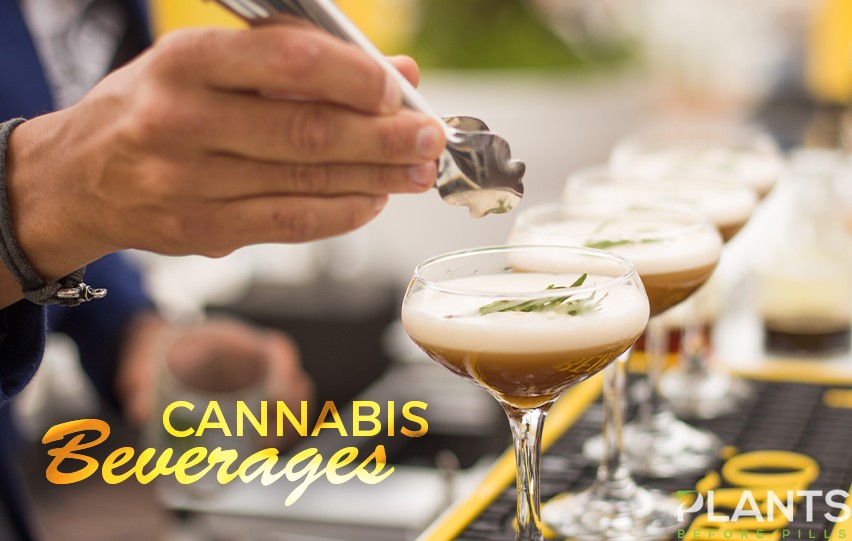 The cannabis industry remains on a roll despite some economic setbacks over the past few months. More and more infused products are being developed, paving the way for further innovation. This also provides consumers with more choices, from different types of edibles to items that can be consumed in other ways such as through vaping.
Those who are familiar with cannabis in the market know that edibles are some of the most popular products. In fact, gummies and baked goods have swept the industry immensely. However, one type of product has the potential to be another hit among consumers of the plant and infused items: drinkables. These are beverages infused with cannabinoids. If this is the first time you are hearing about this, then here's what you need to know.
Why Check Out Cannabis Beverages?
As the name implies, you can bet that these drinks are mixed with THC and/or CBD. Those who are looking for a refreshing way to consume infused products, then this is your best bet. Beverages are ideal for consumers of the plant as they can go well with a nice meal.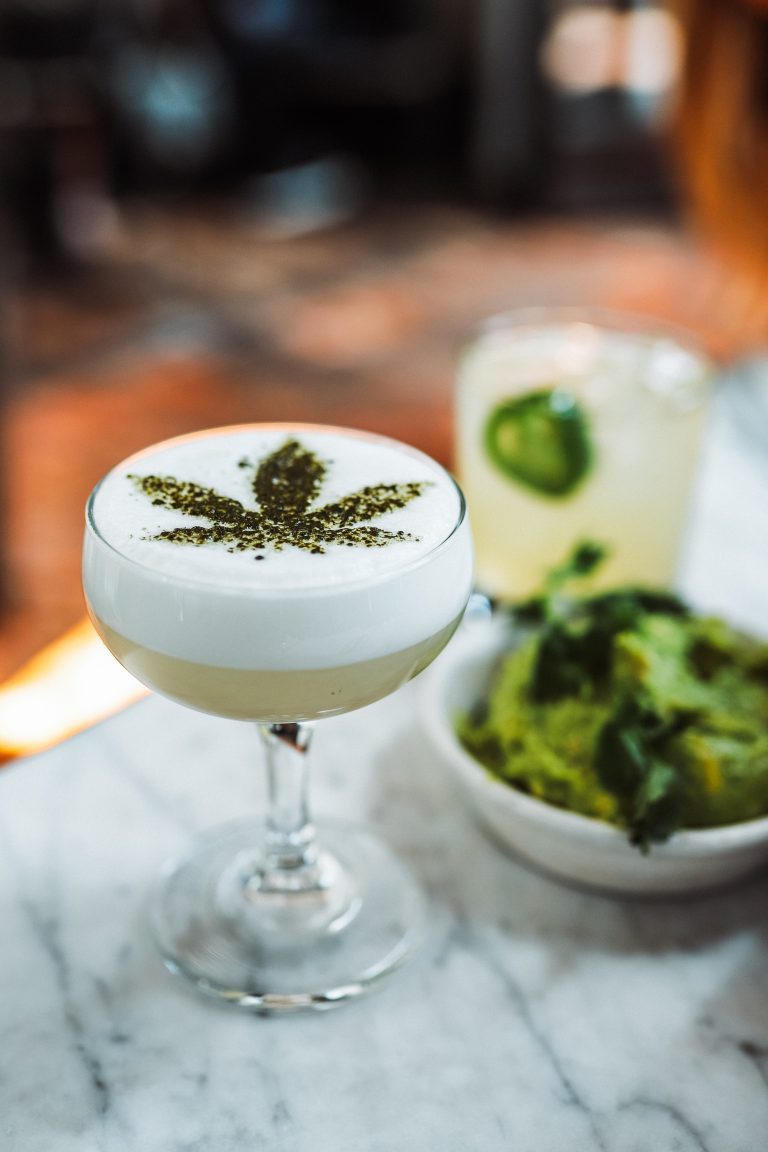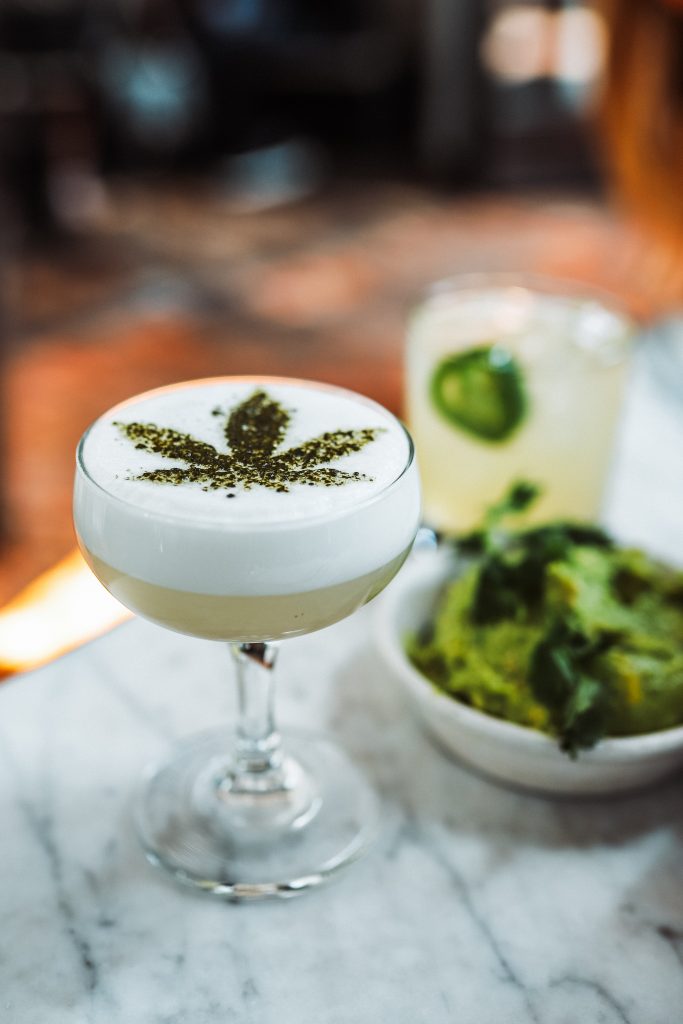 Now, you might be hesitating to jump into the trend because you are not sure how it would fare, taste-wise. The main thing about recent drinkables is that producers no longer depend on outdated tech to create new products. Instead, they use state-of-the-art technology to infuse cannabinoids into tonics, non-alcoholic beers and teas. Combining alcohol and cannabis is illegal in the United States, so you can rest assured that any legitimate drinkable bought from licensed dispensaries will be safe to ingest.
As mentioned, these can come with THC and/or CBD. This is why you should make sure that you have a medical marijuana card if you seek to get a THC-infused drink in states that have not legalized adult-use products.
3 Cannabis Beverages to Satisfy Your Thirst
If you are keen on getting a swig of a cannabis beverage but you are not sure where to start, you might want to check out these particular products:
Tweed's Soda and Distilled Cannabis
Soda offers one of the most refreshing sensations, which is why carbonated drinks are some of the most popular ones in the market. If you want that same thirst-quenching feeling you get from drinking sodas without all the sugar, then you might want to try Tweed's Houndstooth & Soda. It contains 2 mg of THC in a 355 mL can, which is best served chilled or iced.
Tweed also has Houndstooth, a distilled drink. This one has higher THC content at 10 mg in 150 mL bottles. One bottle can yield 5 one-ounce servings. This is non-carbonated but it is perfect for blending with non-alcoholic mixers.
Outbound's Hemp Infused Craft Malt Beverage
If you are looking for a brewed experience just like what beer has to offer, then Outbound's products are the best for you. It contains less than 0.5% alcohol per bottle, which is essentially insignificant. The best thing about these items is that they come in different flavors. You can choose among varieties such as Blood Orange Haze, Pale Haze and Grapefruit Haze.
Somatik's House of Saka
Artisanal and luxurious, Somatik's House of Saka has one of the most elegant brandings you will find. It offers non-alcoholic cannabis wine that comes in sophisticated packaging. You can choose between Saka Pink and Saka White, handcrafted using fresh grapes.
Exploring what the industry has to offer is one of the exciting things about being a cannabis consumer. With these beverages, you can definitely find a refreshing option that can satisfy your need for the plant.