The Best Cannabis Cookbooks To Have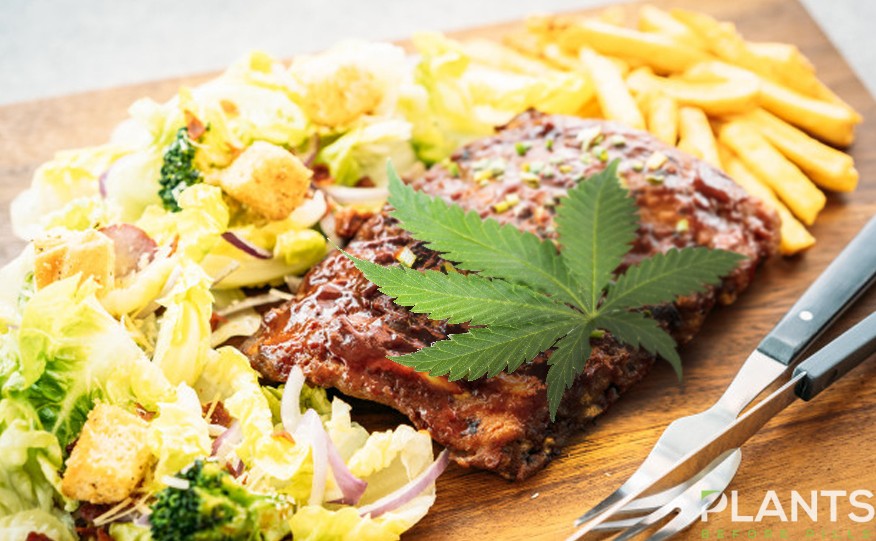 Wowing your friends and family may take more than just store-bought CBD oil edibles found on the market. While these can certainly provide a sense of calmness and relaxation to users, these don't necessarily provide a delicious and lasting taste that leaves their discerning palate wanting more. To shake things up in your weekly or monthly gatherings, why not make more meals and goods that go outside the box?
With the help of exceptional cannabis cookbooks in your kitchen, you can easily whip up exciting dishes for everyone to enjoy. Through these nifty kitchen aids, you can ensure restaurant-quality CBD oil cooking at the comforts of your own home.
Below are 3 of the best cannabis cookbooks you should get your hands on.
For Those Who Like Their Dishes with a Touch of History
Brownie Mary's Marijuana Cookbook and Dennis Peron's Recipe for Social Change by Mary Rathbun and Dennis Peron
Dennis Peron is touted as one of the earliest advocates of medical marijuana in the state of California. Mary Rathbun was, too. So, if you want your tastebuds to take a trip down memory lane, make sure to order this recipe book slash history book.
By providing a personal peek into the evolution of marijuana in history, both Peron and Rathbun's take will definitely allow you to appreciate the lengths it took to legalize cannabis. Along with classic CBD oil recipes such as the brownie, you'll find anecdotes and lessons peppered here and there.
For Seasoned Professionals
Bong Appetit: Mastering the Art of Cooking with Weed by Editors of Munchies
Born out of the popular Munchies and Viceland television series of the same name, this drool-worthy cookbook deserves a spot for individuals who have more advanced cooking skills. Highlighting 65 of the best recipes ranging from appetizers, mains to cocktails, this bible for cannabis connoisseurs will take everything to the next level.
Plus, Bong Appetit provides tips coming from industry professionals, thereby ensuring top-notch and high-quality results each and every time. You're also guaranteed to take something away from the discussions on politics and the recommendations on strain pairings scattered throughout the book.
For Beginners
The Cannabis Kitchen Cookbook: Feel Good for Home Cooks by Robyn Griggs Lawrence
There's nothing to be ashamed of when you're just starting out cooking in your kitchen. With this starter kit of sorts from Robyn Lawrence, you're sure to find easy yet delectable cannabis recipes that will help you master the basics. From making and extracting your own CBD oil to preparing tinctures, this book featuring 100 recipes will guide your way through the kitchen.
Complete with input and stylized takes from cannabis chefs in the United States, as well as step-by-step instructions, you won't have to be intimidated with experimenting with what this plant has to offer. With strain profiles and dosage recommendations, you're all set for the night.
Whether you're a newbie or a pro chef, you have something to learn from this wide range of cookbooks. So, go ahead, buy one of these and prepare for the best night ahead.
Relaxing CBD Drinks to Help You Through These Trying Times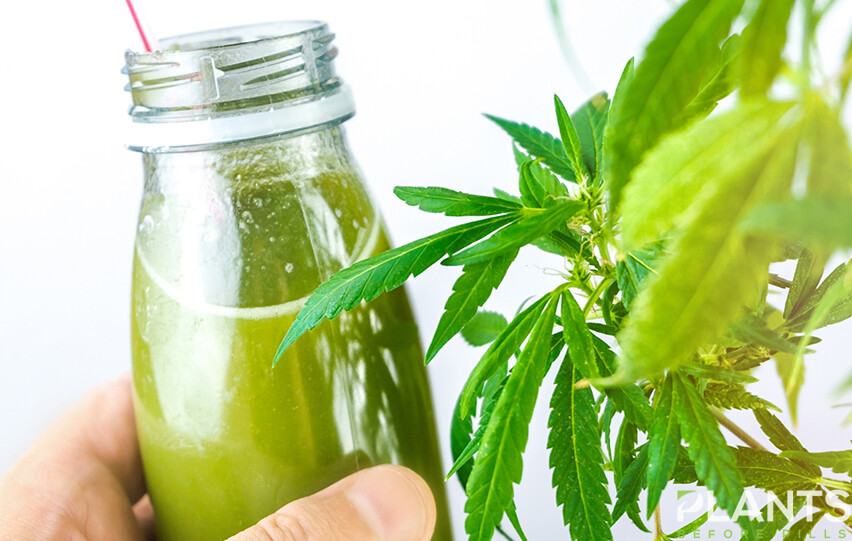 The global health crisis has undoubtedly put people from all over the world in a state of distress and panic. Because of this, more and more individuals are turning to home cooking and eating in order to help alleviate some of their anxiety about what's happening around the globe. With people discovering healthier alternatives and additions to their lives, many have discovered the wonders of cannabidiol. This cannabis compound does wonders for the body, not only providing relief from pain but also aiding in the reduction of stress and anxiety.
Why CBD Oil?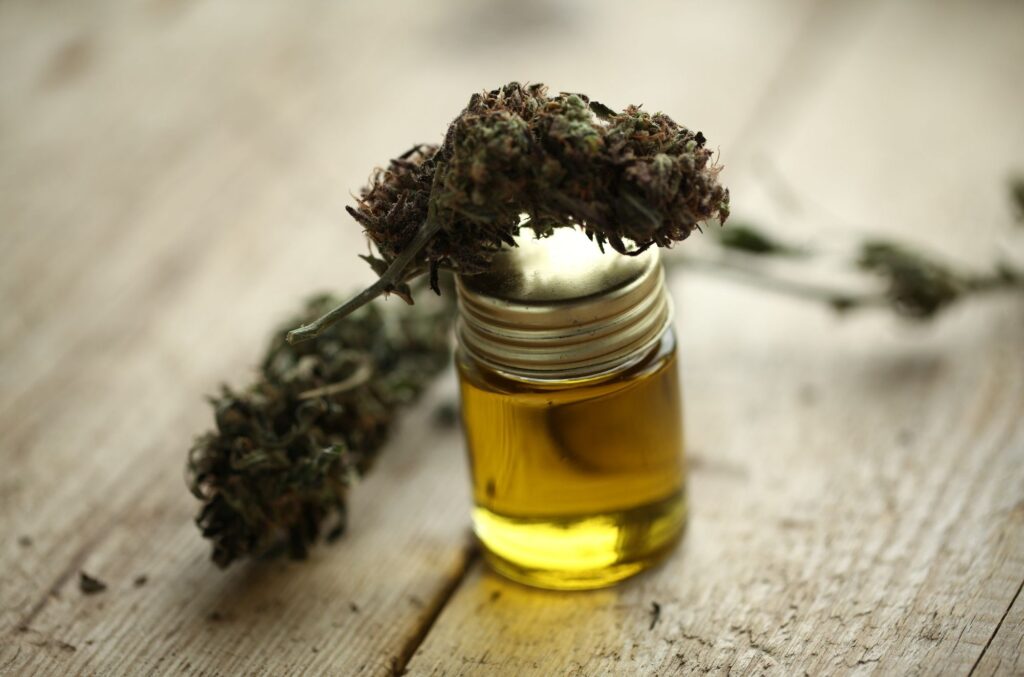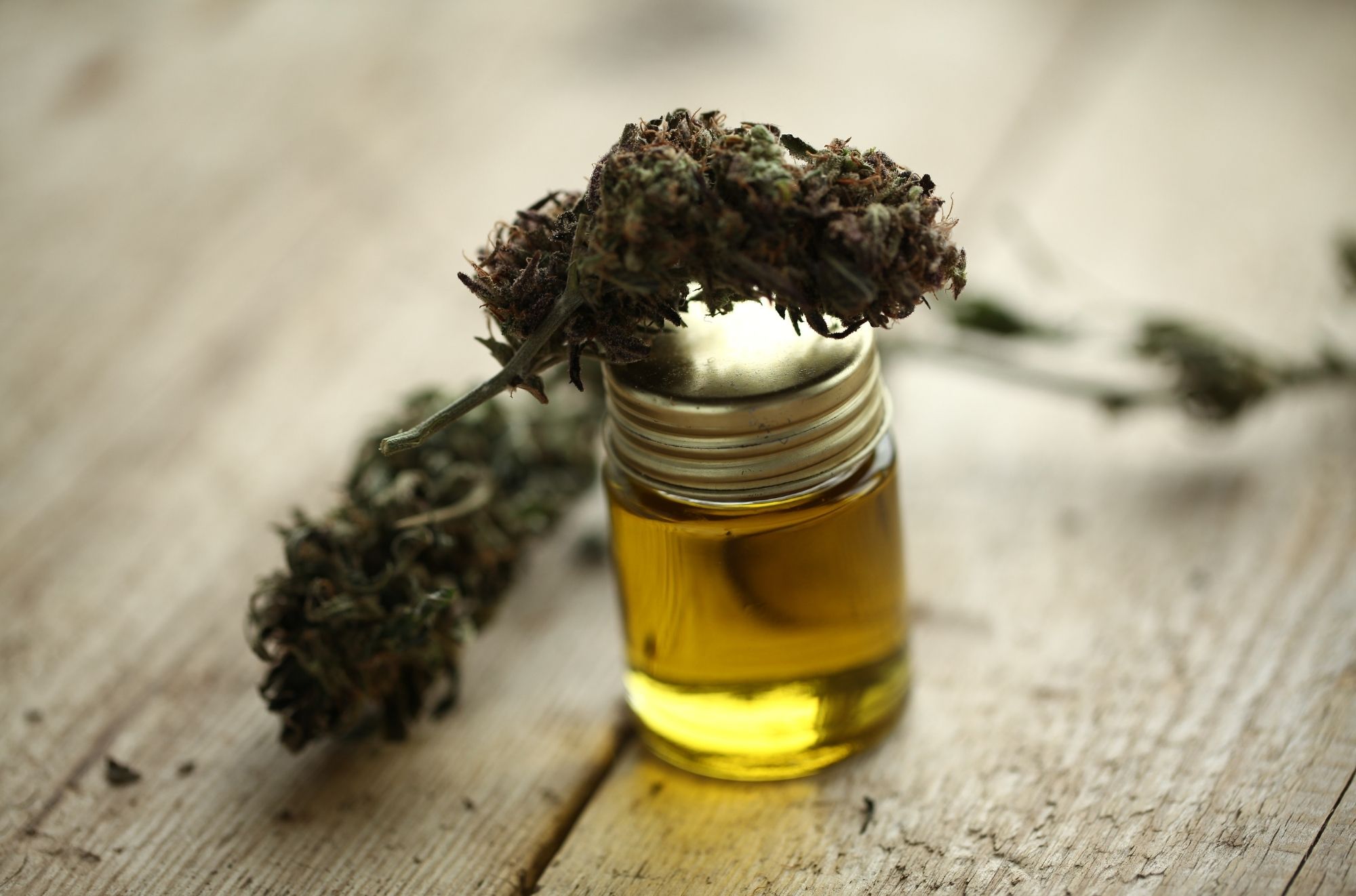 Because does not contain tetrahydrocannabinol or THC, the compound responsible for producing the 'high' and putting users under the influence, is non-psychoactive. Instead, it interacts with other receptors of the body, which in turn boost the level of cannabinoids within.
CBD oil products
are found effective in treating pain and inflammation. While cannabidiol does not easily bind with the endocannabinoid receptors in the body, its interactions with neurotransmitters and serotonin and opioid receptors yield better results, thereby reducing pain. Individuals who have taken cannabidiol also found that it can alleviate anxiety and stress. Unlike prescription medication, however,
CBD oil
does not pose risks for addiction and substance abuse. In addition, taking a small dosage of this also promotes better sleep, thereby helping individuals relax and have a better disposition. With that said, let's take a look at some
CBD beverages
you can make from home.
Easy CBD Drinks to Try
Lemon Honey Tea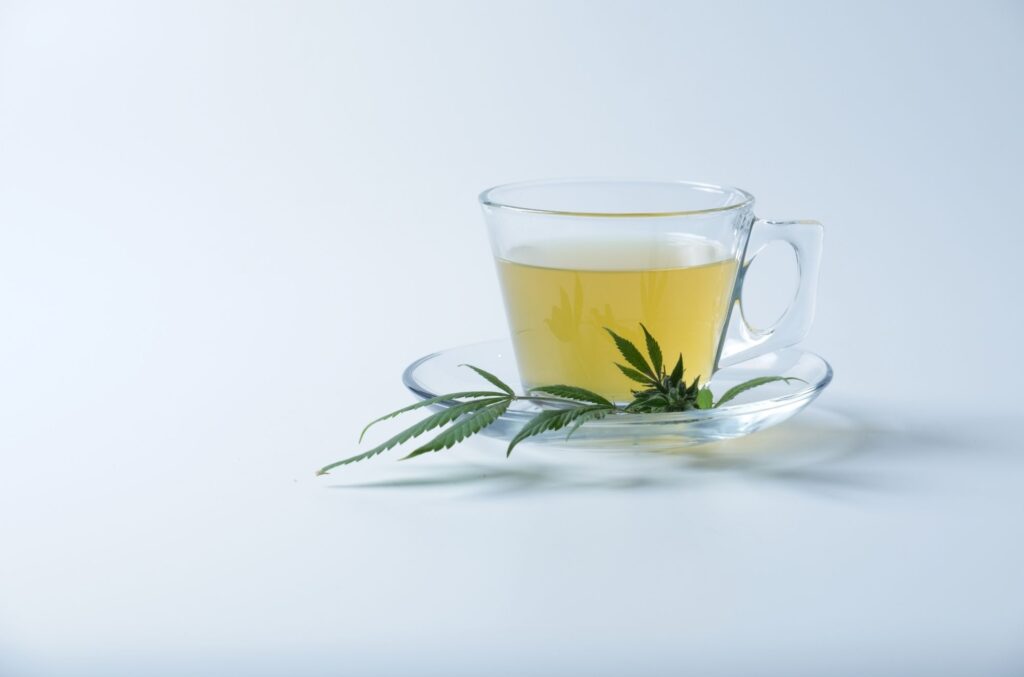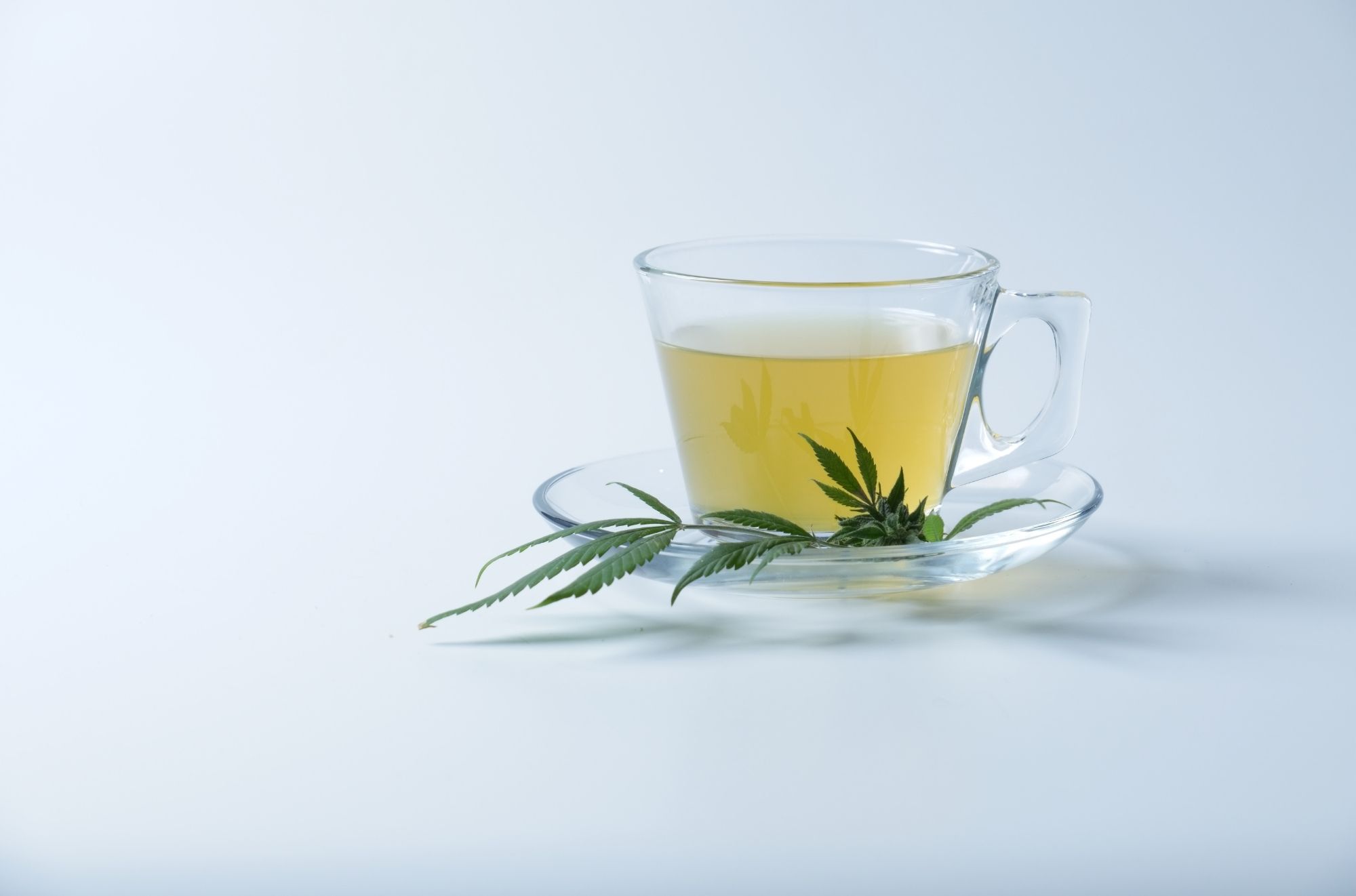 Boosting your strength and immunity is more important than ever, what with the virus pandemic posing threats to our immune system. Help ward off coughs and colds with this lemon honey tea. Soothing in every sense of the word, this easily brightens up your day while giving you a healthy dose of vitamin C. To make this, simply steep a teabag of your choice in water, add lemon and honey to your liking, and add a few drops of high potency
CBD oil
.
Golden Milk
This recipe is guaranteed to be beneficial, especially as it contains healthy ingredients other than CBD. To make this milk, you will need turmeric and ginger. Turmeric is known for its anti-inflammatory and pain-relieving properties, while ginger has some nausea-fighting and digestive effects. Combined with the cannabinoid,
Golden Milk
can be the ultimate anti-inflammatory drink. To make this drink, you just need to add the turmeric, ginger and milk in a saucepan, then cook the concoction for 10 minutes over low heat. Then turn off the heat and transfer the milk into mugs. Add your preferred amount of
CBD oil
and mix thoroughly. If you are not one for ginger or turmeric, you can easily omit these and simply use honey instead and add this to warm milk. This still gives you a golden-tinted glass of milk with the amazing effects of the chemical compound.
Peppermint Mocha
Those who love the rich taste of coffee combined with chocolate will find this
CBD Drink
the most alluring one. Plus, it comes with a merry twist in the form of peppermint. You just need milk, espresso, chocolate syrup, peppermint extract, and CBD. You can start by heating the milk in a saucepan, then remove it. Whisk it, then add all the other ingredients, including the oil. This is best served in mugs during a cold night huddled around the fireplace. This is definitely a relaxing drink complete with the exciting minty taste of peppermint and the benefits of the cannabinoid.
The Bottom Line
Cannabidiol is a great addition to your
favorite drinks
. With the various health effects offered by this compound, you are not only making drinks that can soothe your nerves, but also whipping up concoctions with other advantageous effects.
How To Make Honey Whole Weed Bread (Cannabis Infused Multi Grain Loaves) [VIDEO]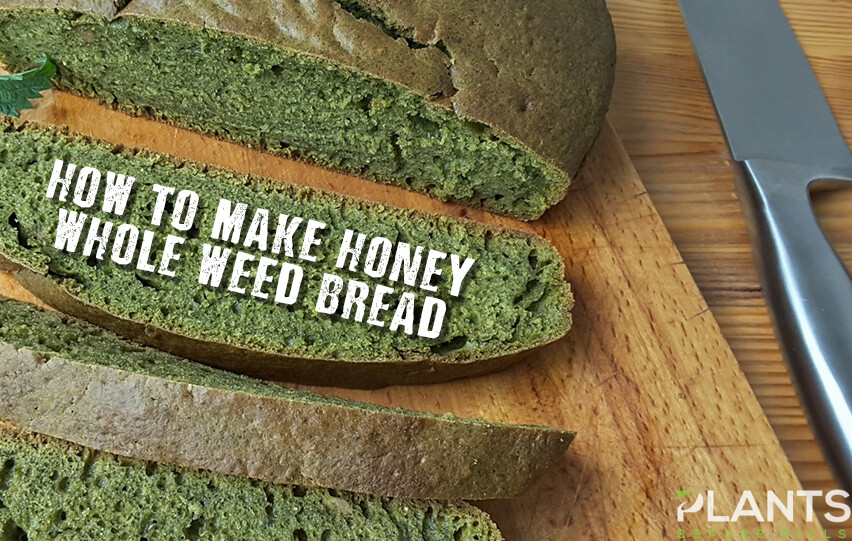 If you're looking for a wheat bread that's extra-healthy, then this honey whole weed bread recipe is a must try. Watch this video and learn how to make this at home.
How to make CBD Mug Cake at Home [VIDEO]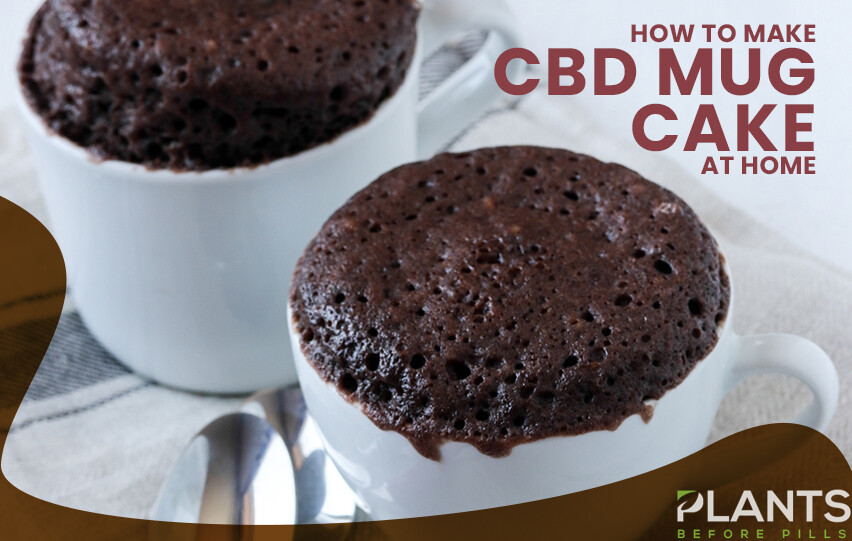 If you are looking for more ways to infuse CBD into your daily routine, then this easy-to-make CBD cake is a must-try. It's a healthy way to satisfy your sweet tooth.