Top 3 CBD Recipes to Try Over the Weekend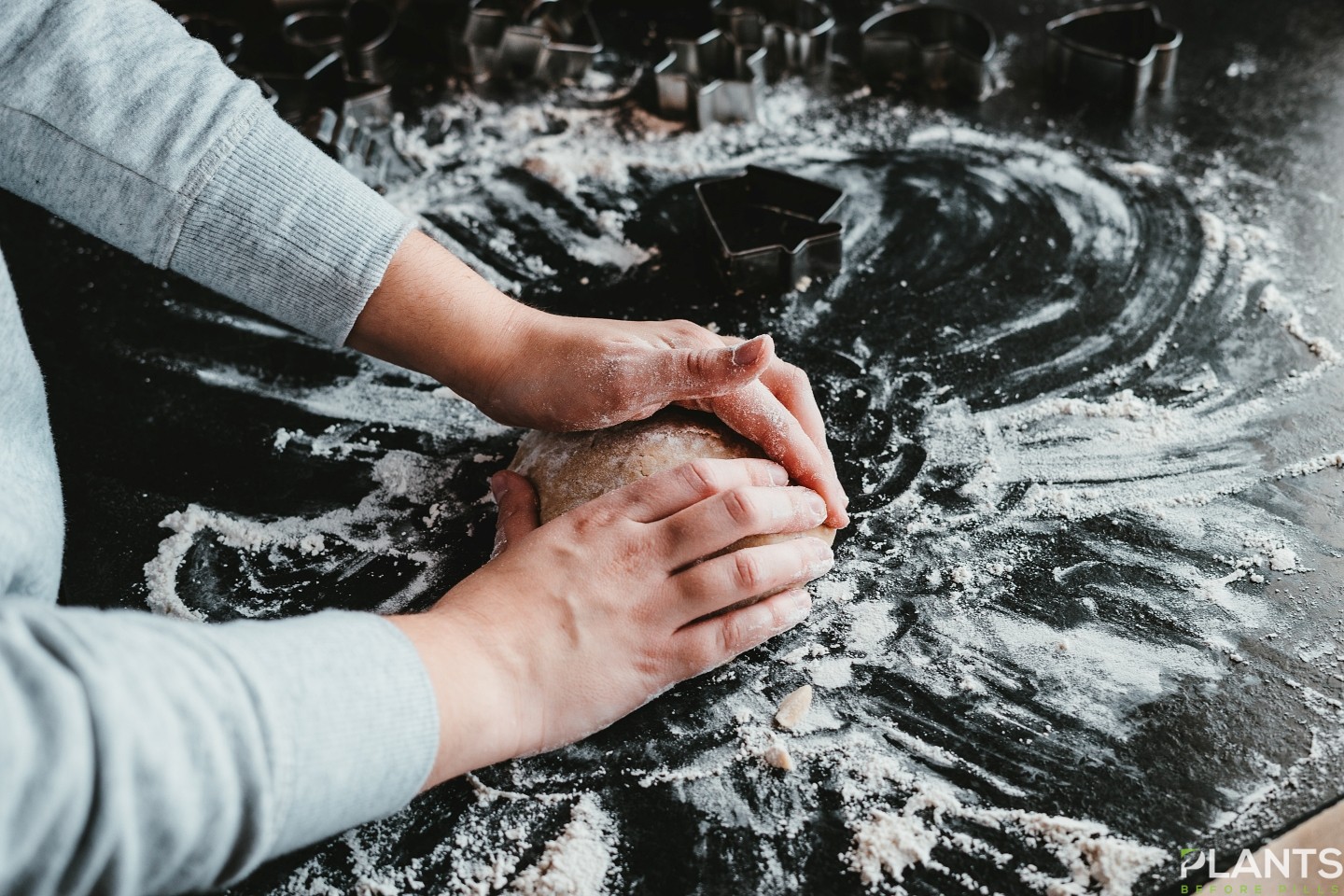 Feeling burned out? Sick of merely spending the day in bed while scrolling through your social media? If you want to add a wholesome twist in your quarantine experience, trying out some of the best CBD recipes might help enliven your time spent at home.
Here, we have compiled 3 of the best CBD recipes that you could try out while stuck in quarantine. Whether you're craving for something sweet, a fruity treat, or a cooling drink, these recipes are sure to give you a boost in positivity amid the challenging time.
Excited to know each one? Check them out below!
Recipe #1: CBD Chocolate Chip Cookies
Ingredients:
Flour (3 cups)
Baking soda (1 teaspoon)
Vanilla extract (2 teaspoons)
Salted butter (1 cup)
Sugar (1 cup of brown and 1 cup of white)
Chocolate chips (200g or 2 cups)
Eggs (2 pieces)
Hot water
CBD Oil
Instructions:
Step 1: Preheat the oven to 350 degrees Fahrenheit.
Step 2: Mix the butter with brown and white sugar in a bowl. Add the CBD oil. Stir until the mixture achieves a creamy texture.
Step 3: Add the eggs one at a time into the mixture. Stir again.
Step 4: Add the vanilla extract.
Step 5: Add the flour. Stir well.
Step 6: In a separate bowl. Dissolve the baking soda using 2 teaspoons of hot water. Once done, add it to the mixture.
Step 7: Pour in the chocolate chips.
Step 8: Stir again.
Step 9: Scoop the mixture out of the bowl using a spoon and put them on the baking tray.
Step 10: Bake them for about 10 minutes.
Recipe #2: CBD Pancakes
Ingredients:
Baking powder (5 teaspoons)
Flour (5 cups)
Melted cannabutter (3 tablespoons)
Egg (1 piece)
Sugar (preferably white suger; 1 tablespoon)
Milk (25 cups)
CBD Oil
Instructions:
Step 1: Pour the flour into a bowl.
Step 2: Add the baking powder.
Step 3: Make a shallow dent in the center. Pour in the milk, sugar, and egg there.
Step 4: Whisk until you achieve a smooth, creamy mixture.
Step 5: Add CBD Oil.
Step 6: Stir well.
Step 7: Heat the pan using cannabutter.
Step 8: Cook the mixture as how you usually cook pancakes.
Recipe #3: CBD Mango Smoothie
To make CBD mango smoothie, you will be needing the following:
Ingredients:
Mango (preferably 2 cups of peeled, chopped mangoes)
Banana (1 piece; chopped)
Milk (1/2 cup)
Yogurt (1/2 cup)
CBD Oil
Instructions:
Step 1: Put the chopped mangoes and banana into a blender.
Step 2: Add ½ cup of milk.
Step 3: Add ½ cup of yogurt.
Step 4: Pour the CBD oil into the mixture.
Step 5: Stir well until you achieve a smooth and creamy mixture.
Step 6: Blend in some ice.
The Bottom Line
Impressed about these simple yet mouth-watering recipes? Who says a quality CBD edible can only be ordered from reputable cafes? With a bit of creativity and a dose of CBD, you are sure to enjoy a plate/glass of these delicious, fun, and relaxing treats while staying at home.
Which among these CBD recipes caught your interest? Prepare the ingredients, click a few tutorial videos, and get ready to enjoy a mouthful of these incredible CBD treats that will bring you joy and relaxation amid the quarantine.
Making CBD Chocolates At Home![VIDEO]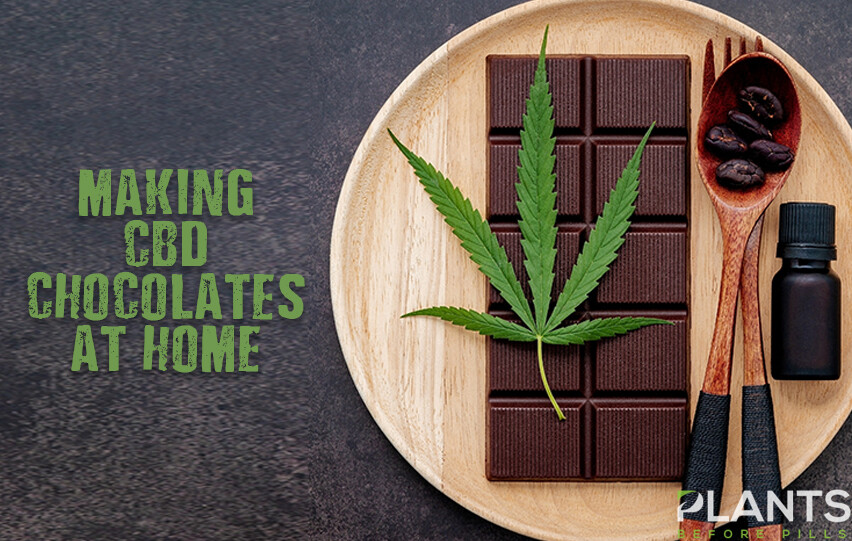 This chocolate recipe is such such a yummy way to enjoy your CBD! Learn the art of making CBD-infused chocolates
Baked CBD Cheesecake [VIDEO]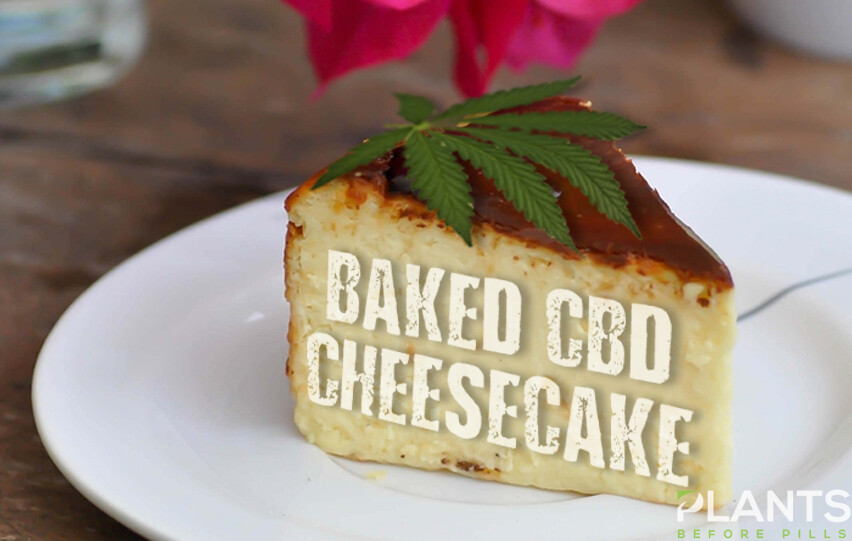 An out of this world recipe! This plant-based CBD Cheesecake recipe is a treat for all the nutrition buffs out there. Plus, it's a great way to enjoy the benefits of CBD.
Should You Try CBD Gummies?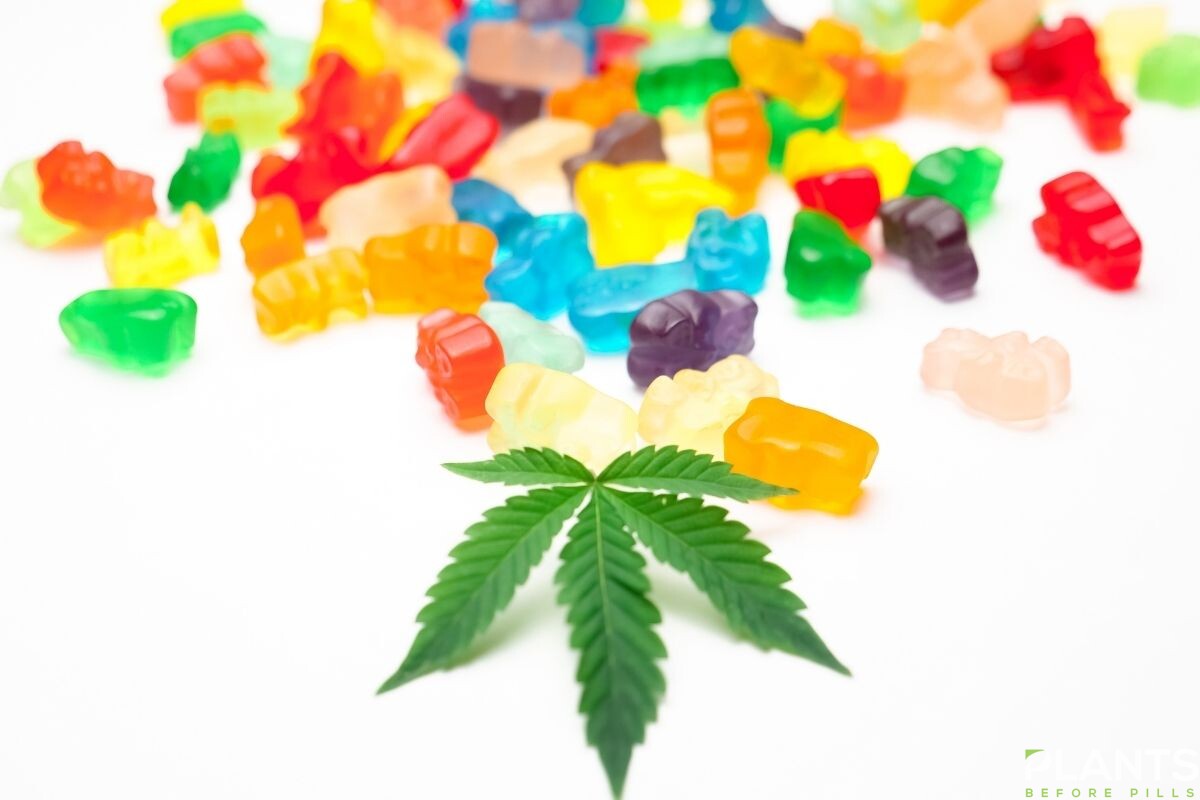 CBD gummies are the newest craze in the cannabis world. Although there are some excellent CBD-infused edibles on the shelf, it can be challenging to say which ones offer a high-quality experience. These special gummies are a tasty way to get CBD's calming effects. It can help to disguise the earthy flavor and make it possible to digest CBD oil.
They are available from various manufacturers, although it may take time to choose one that is right for you. If you're using CBD for anxiety or pain relief, you need to know everything there is to know about one of the most common CBD-infused goods available in the stores today. In this article, you'll learn what CBD gummies are and why you should try them.
What Are CBD Gummies?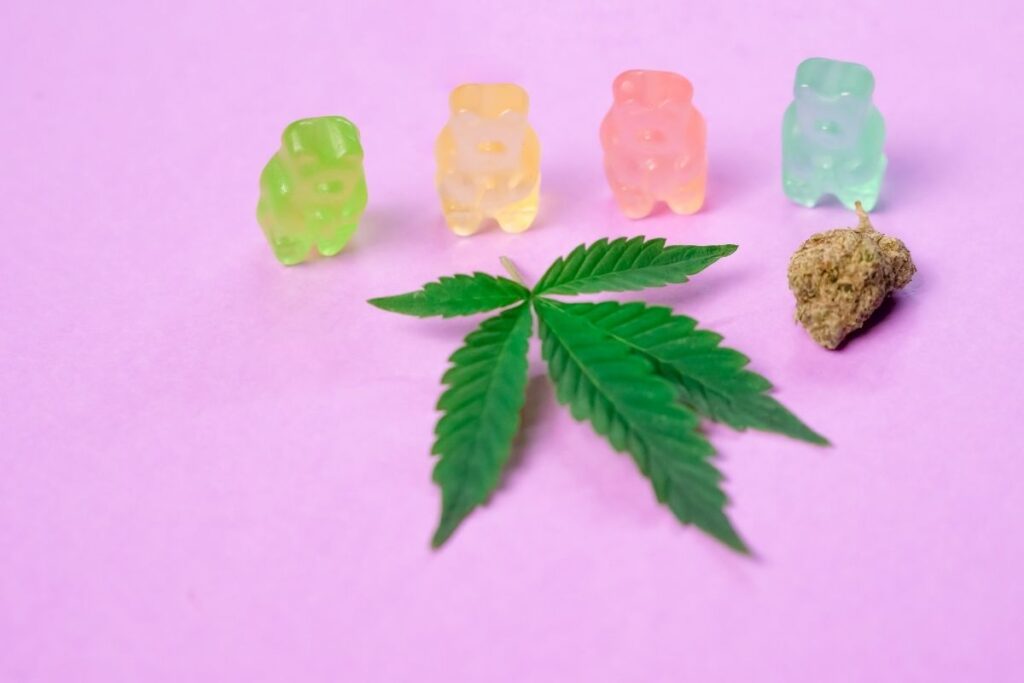 CBD gummies are a form of cannabidiol candy. Some foods contain CBD; a beneficial compound derived from the cannabis plant. They're available in a variety of flavors, shades, forms, and CBD doses. Gummies are a pleasant and convenient way to consume CBD, and many producers' successful advertising campaigns have boosted their success among long-term CBD consumers and recreational users alike.
If you're new to CBD, you may be wondering why CBD-infused edibles like gummies don't make you feel euphoric. CBD gummies, as the name implies, are candies made from the non-psychoactive component of cannabis.
Benefits of CBD Gummies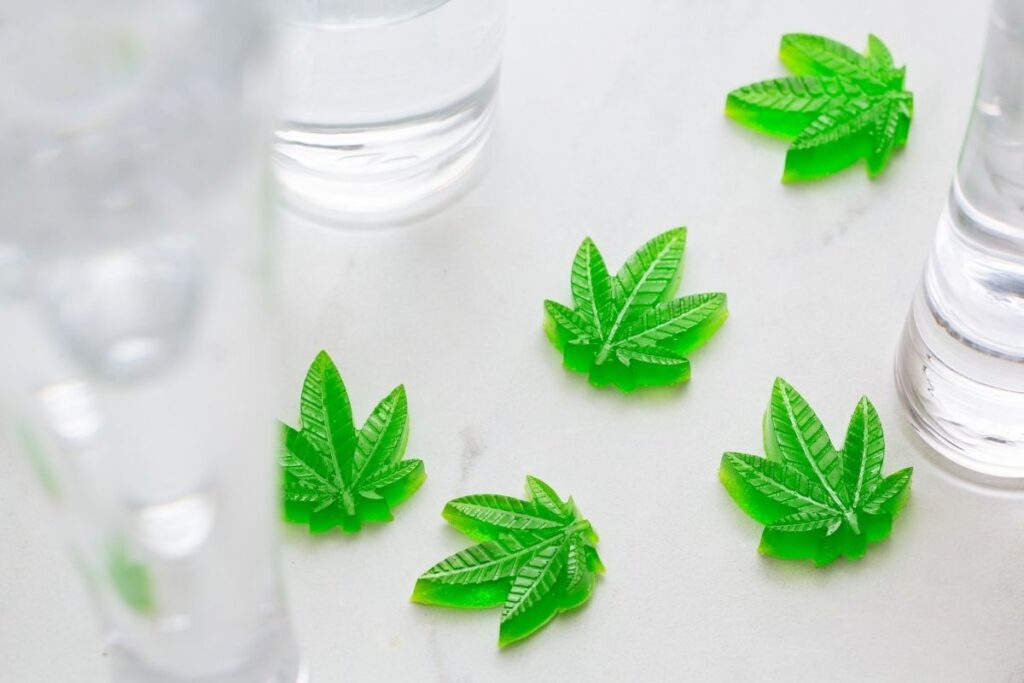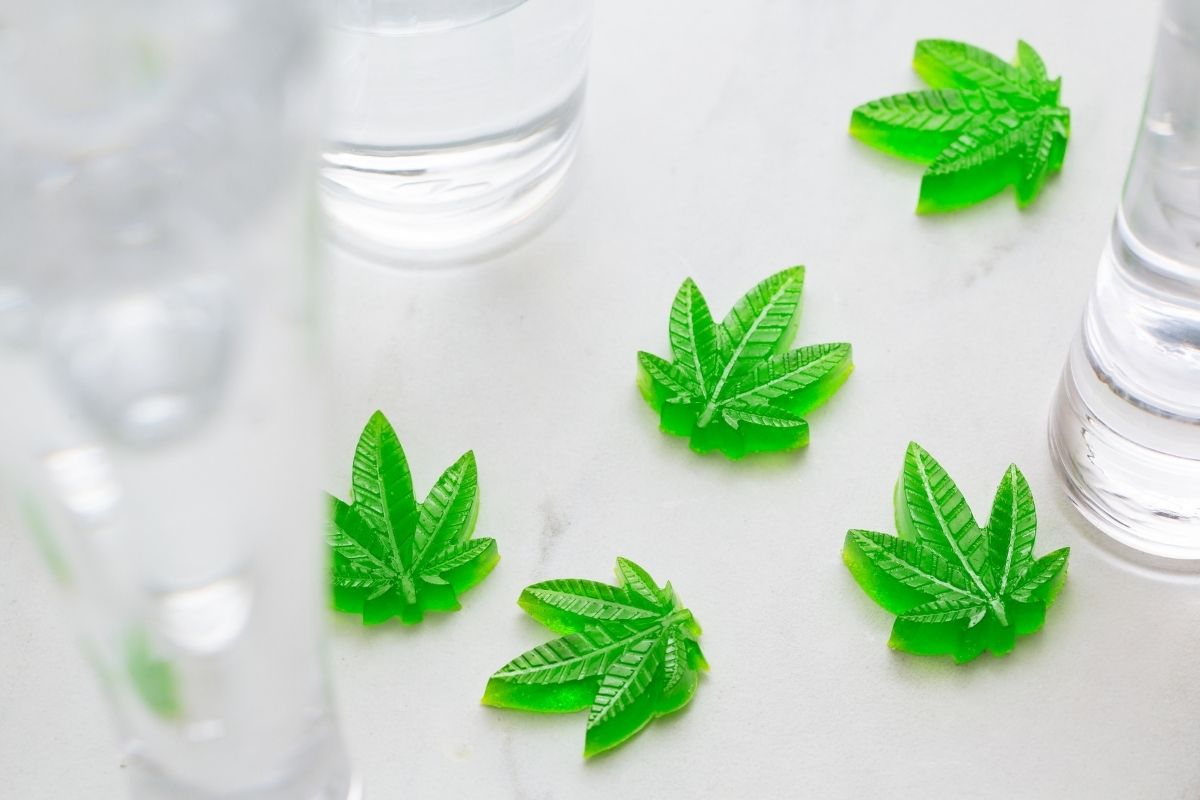 It's producers say that the substance can help with panic, stress, discomfort, swelling, and sleep. Epidiolex, a CBD medication, has been authorized by the FDA to treat epilepsy. Gummies are a tasty, all-natural alternative.
You must, however, guarantee that your gummies contain no more than 0.3 percent THC. If it's higher than that, the CBD foods can be classified as marijuana, which is also illegal in the United States. People with minor anxiety, depression, and sleeping problems will also benefit from these special gummies. CBD gummies, as per reports, can spontaneously relieve pain and reduce inflammation.
CBD Gummies Legality Status
Hemp-derived goods are acceptable as long as the THC level is less than 0.3 percent. Full-spectrum edibles are effective and have just a hint of THC. It is ideal for patients who need a high THC to CBD ratio to treat their symptoms. However, broad-spectrum ones include CBD without the THC. It's a natural substitute for anyone who doesn't want to use the hallucinogenic substance at all.
Your top priority should be regulations and laws. It's best to purchase from companies that put their cannabidiol goods into stringent third-party testing monitoring to prove consistency and safety.
Research facility checks are performed on the edibles to ensure that they do not have any toxic additives and validate the CBD concentrations. The lab research findings can be found on the retail sites of your preferred brand.
Conclusion
CBD gummies are not only an alternative to the conventional drugs that can induce unexpected side effects, but they are also an alter to other types of CBD that may not be attractive to other individuals. These special gummies CBD edibles are available in delectable variations that would help you forget they're good.
CBD is one of the fastest-growing segments of the marijuana market today for its efficacy. If you have a health condition, you can first see a doctor. CBD is not controlled by the FDA, and study on all its results, while positive, is not definitive.