Quarantine Cooking: Cannabis Recipes to Tide You Over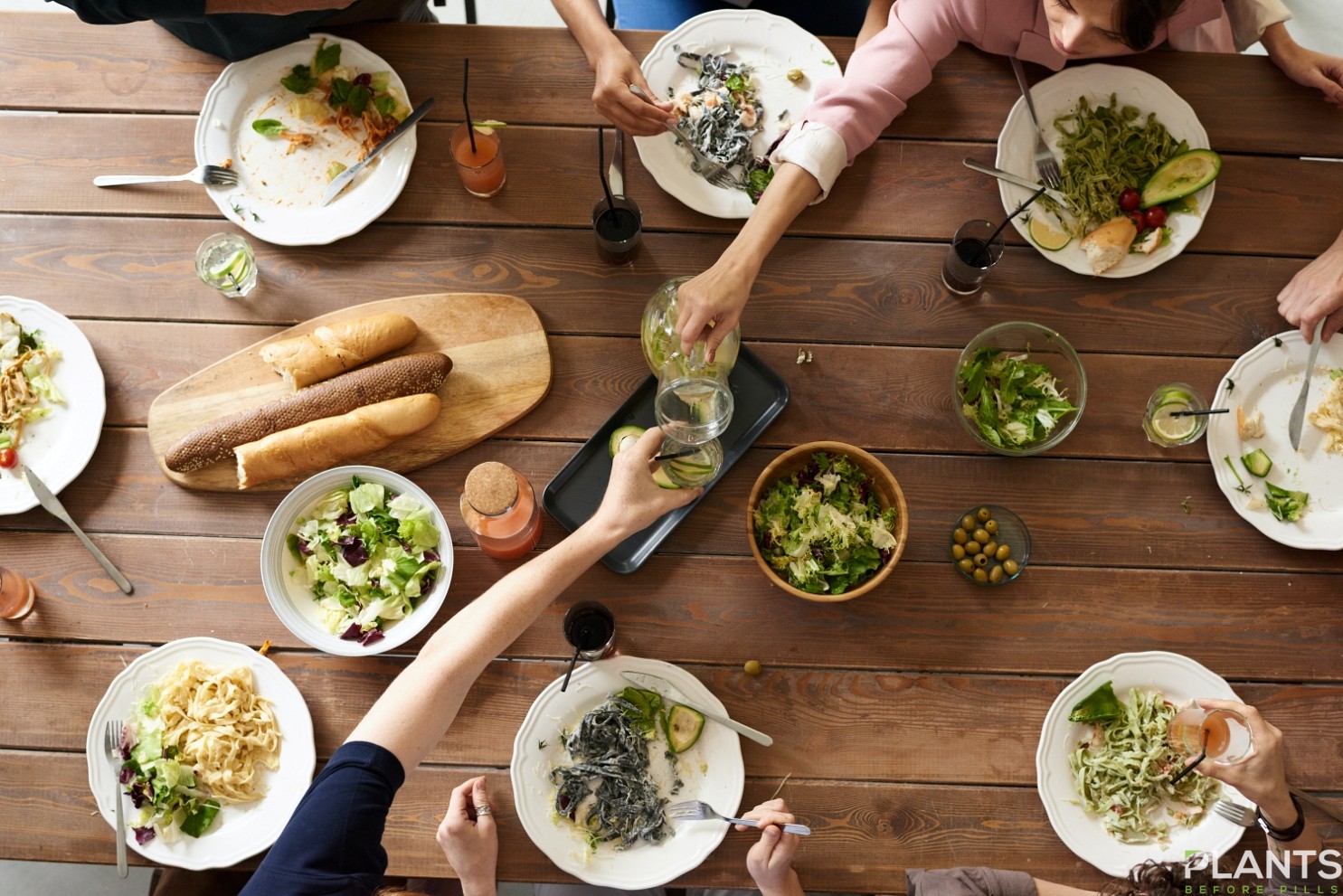 The virus pandemic has shuttered people away into their homes, drastically changing the way people lead their everyday lives. While medical professionals, hospital staff, and other essential workers are thrust into a whole new battlefield and landscape, people at home have also been forced to grapple with a new reality: how they work, socialize, and of course, how they eat – all these have changed with the coming of the coronavirus pandemic.
There's no denying that these have been unprecedented times, especially on an economic, social, and political scale. With individuals and governments alike dealing with the virus pandemic, we certainly find ourselves in a unique situation. On the one hand, our routines and habits have been disrupted and altered to fit the 'new normal' – from thinking smart about food spending and food waste to taking precautions when we go out. On the other hand, this virus pandemic opened up new possibilities and avenues for people, with most turning to their pantries, kitchens, and stoves to cook.
As people continue to stay quarantined in efforts to help flatten the curve, many individuals have turned into cooking and baking their way at home as a means to cope with stress, anxiety, and the collective trauma the pandemic has caused. Although an unfortunate situation for everyone to be in, there is perhaps a silver lining to all of this: people are cooking and spending more time in their kitchens, getting a sense of normalcy, and taking care of themselves.
More than cooking for sustenance and daily nutrition, people have been turning to cook for comfort, relief, and entertainment. Alongside their kitchen ventures (and mishaps), many individuals have resulted in experimenting with CBD oil and cannabis cooking to help put them into a more relaxed state.
Why Cook with CBD
For those who are lucky to live in states and areas where dispensaries and cannabis delivery services are available, cooking with CBD oil might be a good idea. For those who don't know, cannabidiol is highly regarded for its pain- and stress-relieving properties. Unlike its tetrahydrocannabinol (THC) counterpart which contains the psychoactive compound of cannabis, CBD is not psychoactive, meaning it won't get you feeling inebriated when you do consume it.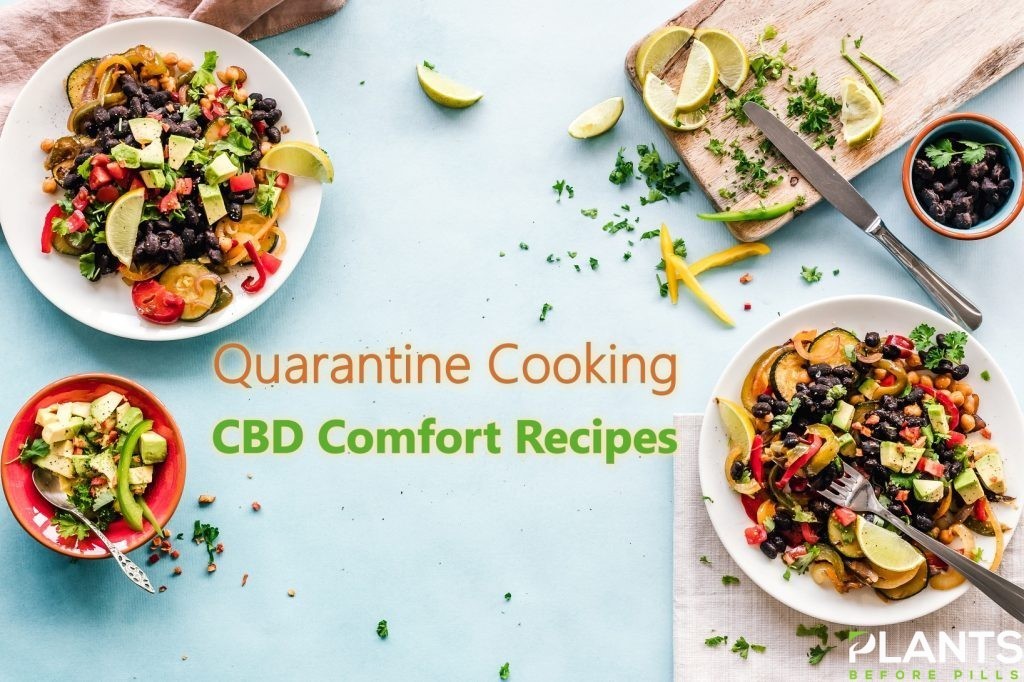 Instead, cannabidiol acts as an effective pain-relieving treatment without altering your state of mind. More than addressing pain, there have been studies which found that CBD oil is actually effective in reducing anxiety and depression, thus making it the perfect accompaniment during this collective traumatic time for each and every one.
Thanks to its anti-inflammatory properties, CBD oil is also great for individuals who normally suffer from breakouts or acne, especially when used directly on the skin as a serum or moisturizer of sorts. However, directly consuming or ingesting this also works from within as it helps lower high blood pressure, thereby boosting heart health.
In a time where emotions and stress levels are running high, and let's face it, the virus threatening our immune system, working with CBD oil in the kitchen is sure to add wonders not our general health and wellbeing, it can also act as a welcome respite for our current mental state.
Due to its wealth of benefits and health properties, cannabidiol certainly makes its case for quarantine cooking.
The Case for Quarantine Cooking
For many people, cooking and baking have always been associated with comfort and healing. It can help provide a sense of escape and happiness in this pandemic. At the same time, this very art acts as a way for individuals to keep their mind off of things, while also giving them a sense of pride and accomplishment with every dish or baked goods they churn out.
As governments and countries around the world call for social and or physical distancing in the time of corona, food can still very much serve its purpose even when people are miles away, that is to bring people together. Despite ordinances and initiatives surrounding social distancing, the very notion of food perseveres and communities come together by sharing their creations and recipes on social media. It has become a huge online support group, with almost all members trying to navigate this challenging and terrifying landscape.
Today, many even share their blessings and home-cooked meals to less fortunate people by sharing their time and talent and taking these to the streets or soup and food kitchens in numerous parts of the world. Some even bring food to frontliners in the hopes of expressing support (and as a way to give sustenance) to these brave souls.
More than fostering a sense of community via social media, food aficionados and newly inspired home cooks are now seeing cooking and baking as a means of deviating from the anxieties the outside world brings – albeit temporarily.
Comforting Pantry Recipes with CBD Oil
Now that the case for cooking with CBD in the time of coronavirus has been made, it's high time we jump onto some comforting recipes you can do in your own home. Not to worry, though, as most ingredients are already found in your own pantry. In case you might be lacking some things, it's easy enough to forego or even entirely substitute these ingredients for something else that can work. During this time when food and essentials have been more important than ever, it's time to get creative.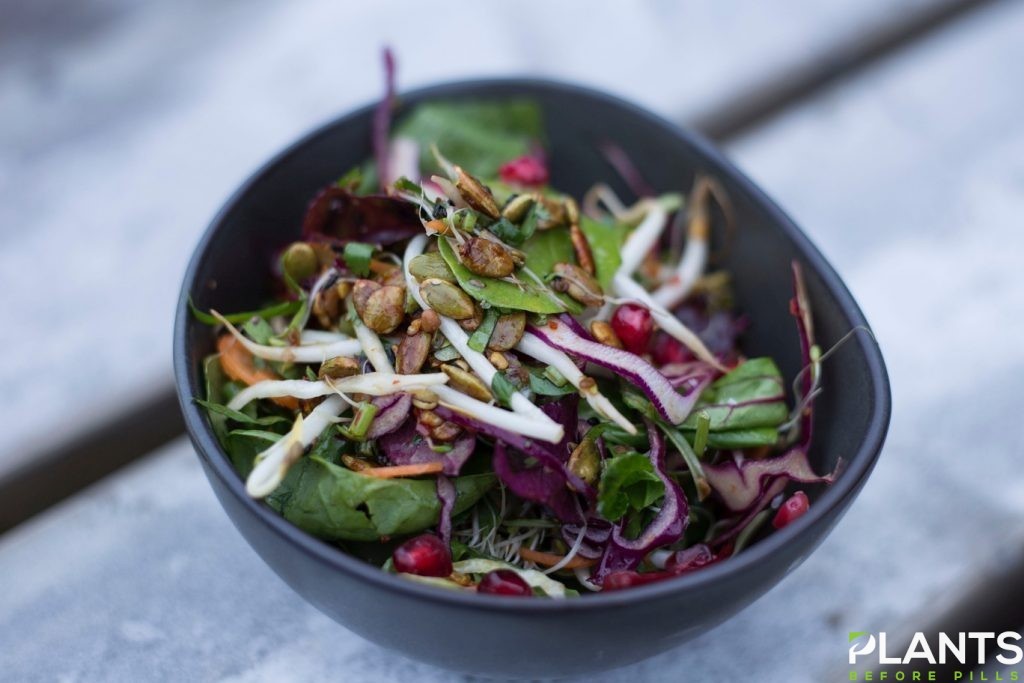 Appetizer: Green Salad with CBD Hemp Oil Vinaigrette
While comfort foods are all the rage these days, it's also essential to consume healthy meals and dishes to keep your immune system strong. One way you can do this is by eating a bowl of salad greens for lunch or dinner or serving your sandwich with a side of these greens.
For this recipe, you will only need ¼ cup of EVOO, 2 tablespoons of apple cider vinegar, a quarter of a lemon, squeezed, a teaspoon of honey, and 2 full droppers of your CBD hemp oil. Place all ingredients in a jar and shake well until incorporated. Pour over your green salad. Top your salad with more healthy ingredients such as soft boiled eggs, flax seeds, tomatoes, and yes, even cheese.
Entrée: Cilantro Cashew Pesto Pasta
For a refreshing take on good ol' pesto pasta, why not switch up your nuts and your oil of choice? For this recipe, you'll be using a cup of cashews (or any nut of choice), a cup of cilantro, a handful of scallions, 2 garlic cloves, 3 tablespoons of honey, a tablespoon of apple cider vinegar, 3 tablespoons of CBD-infused olive oil, and a teaspoon of salt.
Cook your pasta in a heavily salted pot of boiling water until al dente. In a separate bowl, simply combine all ingredients. Alternatively, you may also use a food processor if you wish and blend the mixture until smooth. However, more chunks and textures allow you to achieve a rustic-looking and tasting sauce. Pour the mixture over the cooked pasta and serve. You may also drizzle the sauce over fish, steaks, or even other veggie-based dishes.
Dessert: CBD Oil Brownies
Nothing spells comfort food like brownies, especially those that are fresh and warm from the oven. You can just imagine this gooey, fudgy goodness hugging your whole being. Plus, its very contents help you calm down thanks to its wealth of CBD oil benefits.
For this recipe by Tastemade, you'll need the following:
240 grams of ground almonds
50 grams of cocoa powder
2 tablespoons of baking power
½ teaspoon of salt
50 grams of coconut oil
180 grams of coconut sugar
10 milliliters of CBD oil
2 eggs
2 teaspoons of plant-based milk
2 teaspoons of vanilla extract
200 grams dark chocolate chips
To make this, preheat your oven to 100 C/140 C with the fan on. Line your 20 x 20 centimeter brownie tray with parchment paper and grease until all sides have been covered. In a bowl, simply mix all dry ingredients together. Then, in another bowl, combine all the wet ingredients.
Pour the wet ingredients to the dry ingredients and mix until all ingredients have been fully incorporated. Add the chocolate chips and place this onto the brownie tray. Feel free to add more chocolate chips on top. Bake for around 30 minutes. Allow to cool then serve.
For a more decadent treat, go ahead and top your serving with a heaping scoop of vanilla ice cream.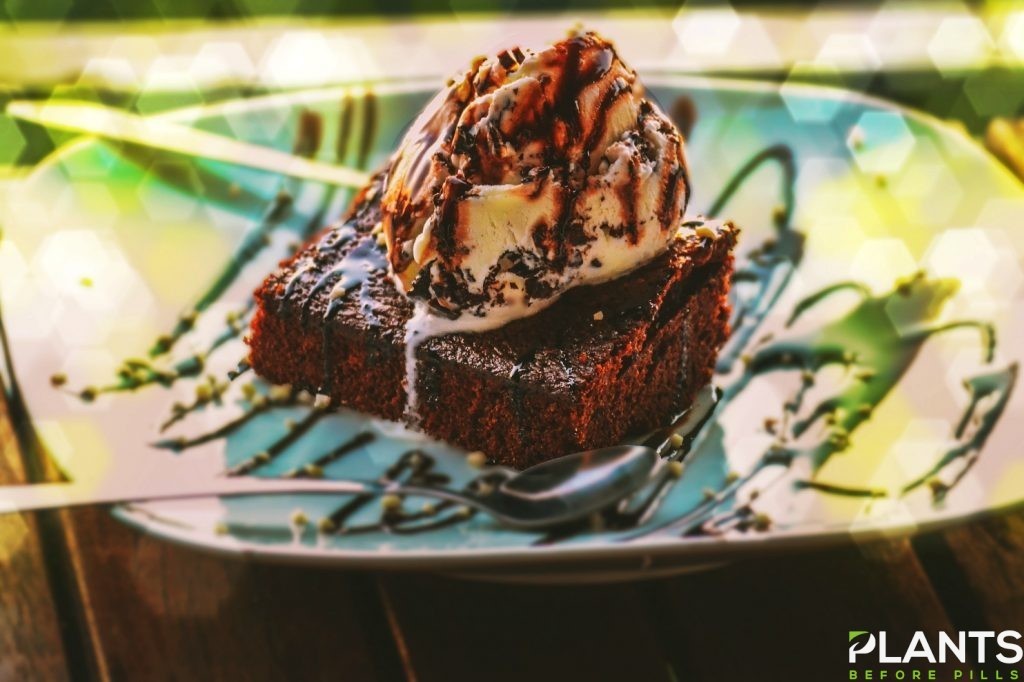 Bonus: CBD Moscow Mule
It's always five o'clock somewhere, right? If the days have been going by in a blur and have been making you extra antsy, ease your worries away with a cool and refreshing glass of Moscow mule laced with CBD.
Make this by filling a copper mug with ice. Then, add 2 ounces of vodka, an ounce of fresh lime juice, CBD ginger syrup or a few drops of CBD oil, and ice. Top the mixture with ginger beer and finish it off with a sprig of mint and a side of a lime wedge.
The Bottom Line
Cooking may be a solitary activity, especially during life in quarantine. However, with these new and rediscovered recipes, you can bridge gaps and still bring the cooking community something new.
Top 5 Cannabis Beverages to Try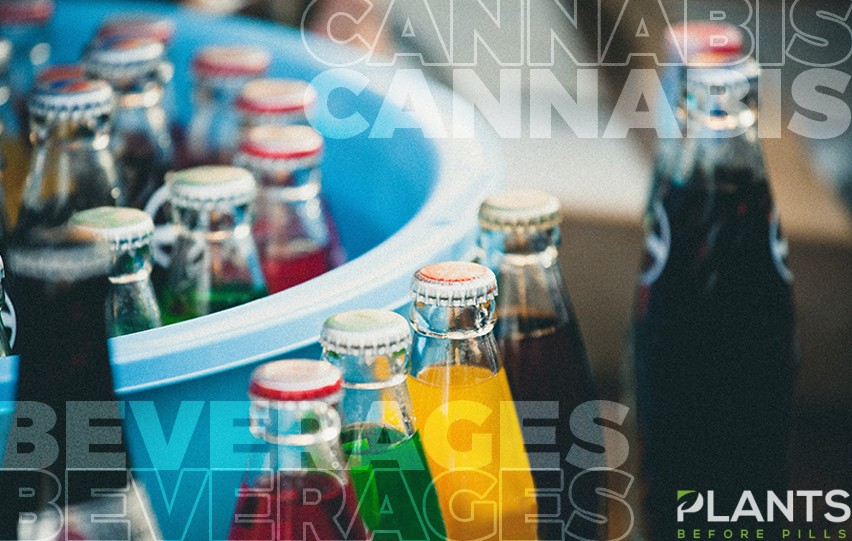 Cannabidiol, the cousin of Tetrahydrocannabinol, is a marijuana compound that has no psychoactive effects. Since its fame, anything with CBD is selling like hotcakes—edibles, topicals, supplements, and even beverages.
The effects of CBD make way for its popularity, and that includes the production of endocannabinoids, which help reduce anxiety, pain, and inflammation. More and more people consume cannabis to reap the benefits linked to this active compound.
Cannabidiol beverages are entering the market, providing an easy way to consume CBD. The hype will stay for long, now that this drink is becoming trendy. Here are the 5 best cannabis beverages that you should try.
1. Enjoy, It's Legal
Looking for a carbonated beverage with a twist? Enjoy, It's Legal is a brand of cannabis-infused cold and sparkling tonics that have 20 milligrams of THC for a nice buzz. The drink comes with five flavors with unique experiences. 
Those who are only interested in CBD variety can go for the cranberry flavor. Other flavors like rainier cherry, pomegranate, lemon ginger, and espresso mocha are packed with Sativa and Indica strain extracts for pure cannabis bliss.
2. Canna Cola
Canna Cola is probably one of the most popular beverage brands. These drinks are ready to drink beverages with cannabidiol content. Comes in seven exciting flavors—classico, coco loco, citron, black cherry, peach mango, fruit punch, and wild berry, these drinks are low on sugar and have 10mg CBD.
These drinks are sparkling soda with non-psychoactive effects, with very minimal THC presence. Canna Cola products are all natural, without artificial flavoring, and potent. All drinks have only 5 grams of cane sugar for added sweet notes.
3. Cannabis Quencher
California is the land of marijuana, probably, leading recreational cannabis. The brand Cannabis Quencher is based in California, selling bottled quencher with a twist and THC content. They offer delightful cannabis beverages in exciting flavors like old fashion lemonade, strawberry lemonade, mango, and hibiscus.
The brand sells a drink with a whopping 100mg of THC for that strong psychoactive kick, to very minimal 2mg content per serving. Each 16oz bottle contains 20 calories, with no added sugar. Aside from the refreshing drinks, Cannabis Quencher also sells crafted and brewed tea with 5mg CBD.
4. Know Label
Wine tinctures are definitely a must-try, especially Greenway's Know Label brand, offering exciting cannabis drinks in unique flavors. Each bottle is unique and tastes amazing, with flavors like blue cheese weed, which is an extract from the same strain.
Know Label is only sold in California, but these wine tinctures are the bomb. The brand is owned by singer-songwriter Melissa Etheridge, a marijuana and CBD advocate.
5. HiFi Hops
Looking for a zero-calorie cannabis beverages? HiFi Hops is a sparkling water infused with an equal amount of THC and CBD for that amazing kick, not getting you too high. This drink is both refreshing and relaxing, providing a slight buzz to cap off the night.
What's great about these drinks is the non-alcohol content, and zero-carb high. With pure and absolute extracts, consumers can guarantee no artificial flavoring.
Bottom Line
These are only some of the most popular brands of marijuana beverages. In the coming months and years, expect more of these products popping left and right, as people stay out of alcoholic drinks for that sweet buzz and high minus the hangover. Regardless if you want CBD only, or with higher THC, choose from the wide range of products available.
How To Make Kratom Tea: A Simple Guide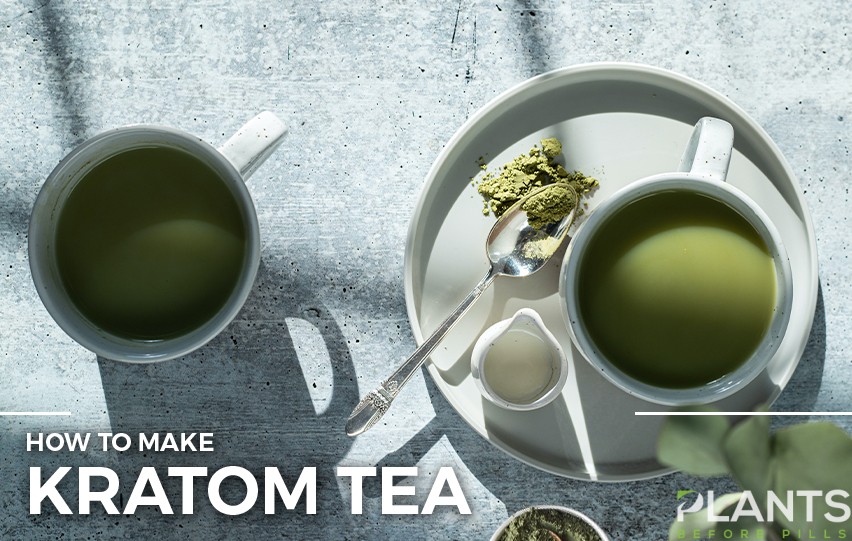 The kratom tree is native to Southeast Asia. You can use its leaves to make kratom tea. These leaves are rich in alkaloids and mitragynine, the two ingredients that make for the basis of the kratom. Kratom is familiar to people worldwide as a natural stimulant, and it has a soothing and relaxing effect.
One of the most popular ways of taking kratom is drinking kratom tea. The tea can treat chronic pain and anxiety, help with opiate withdrawal, etc.
There are three strains of kratom: white vein, green vein, and red vein. Just like you can enjoy the benefits of kratom in different ways, there are several different ways to make kratom tea.
After reading this, you will want to kratom powder near me and enhance your health by making kratom tea, perfect for everyday use.
Kratom Tea Preparation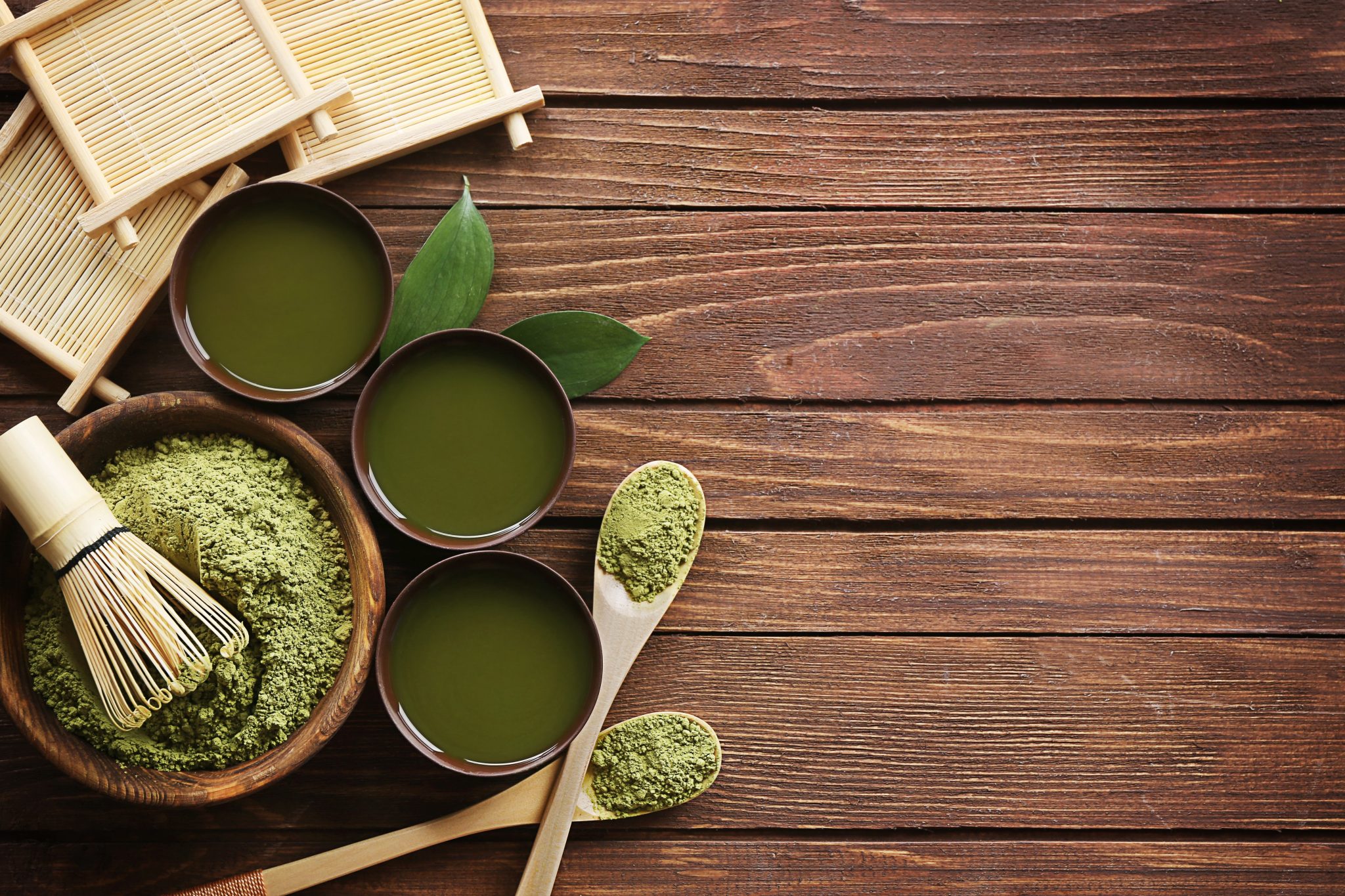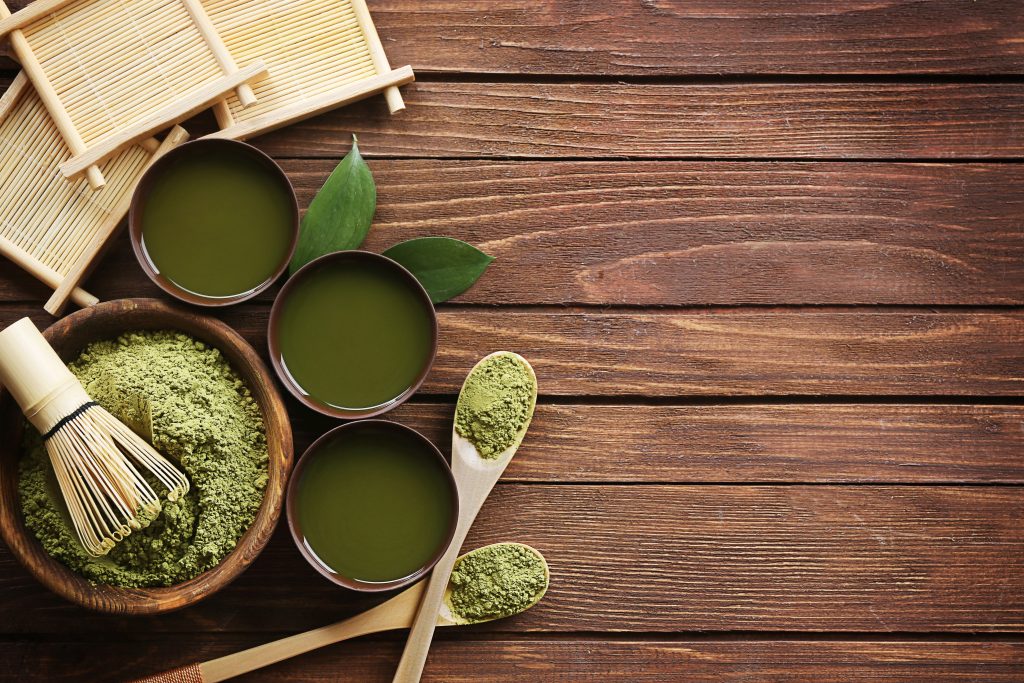 Now, let's delve into how to make kratom tea. The first important thing is to choose a potent strain.
Since each kratom strain is rich in natural alkaloids, letting your powder or leaf roll in boiling water isn't a good idea. Never put your kratom leaves or powder in the boiling water. Instead, let your teapot cool down for a couple of minutes.
The best way to prepare kratom tea is to let it simmer for a while. That's one of the best ways to ensure maximum potency of your tea. To make it extra delicious, feel free to add some lemon juice to your powder or leaf as the citrusy acid keeps the alkaloids consistent.
It's also essential to mention that both the effect and flavor depend on how long you let your tea steep. You should start with small doses, 1-2 grams of kratom per cup. Here are a couple of methods to make tea.
Boiling Pot
Boiling pot is probably the most common method of preparing kratom tea. Put water in your pot and let it boil. Add the right dosage of kratom powder or leaves and allow it to simmer for 10-20 minutes.
Take a cheesecloth or mesh strainer and pour your tea through it into a container for storage or serving. Since kratom tea is quite bitter, use any sweetener or honey and lemon.
Teapot
The teapot method requires tea bags that you can either buy or stuff yourself. Simply place the amount of powder or leaf in a tea bag and place it directly in the teapot. Pour hot water over it and let it soak for 10-20 minutes.
When you're making kratom tea, it's important to harness the full potential of your brew. The following tips will help you do that.
Don't Use Boiling Water!
Since kratom is rich in alkaloids, the active chemicals that bring all the health benefits, the best way to get the most out of your kratom crushed leaf or powder is by using hot water that has been slowly cooled. Instead of boiling kratom in the pot, simply add hot water to your kratom tea mix.
Add Citrus Fruits for Extra Refreshment
The nitrogen in kratom alkaloids tends to degenerate when exposed to high temperatures over longer periods. This affects the potency and flavor of your brew. However, you can refresh your tea by adding citrus fruits such as a lemon or an orange.
You can also add an acidic ingredient such as vinegar or an apple cider. It will slow down the degeneration of the chemical compounds in the tea, thus improving the flavor and adding a refreshing twist to your brew.
Add Some Sweeteners to Mask the Bitterness
Kratom is known to have a very, almost unpleasant bitter taste. This could be a turn off for most people. Since kratom tea brings many benefits for your health and well-being, it would be such a waste to discard all these benefits over something so trivial as bitterness.
So, to get rid of that nasty bitter taste, you can add any sweetener you like. The most recommended ones would be agave juice, honey, or stevia.
Add Additional Flavorings
While you're at the sweeteners, why not improve the taste by adding additional flavorings. The range is extensive, but the best guesses would be cinnamon, citrus zest, or ginger.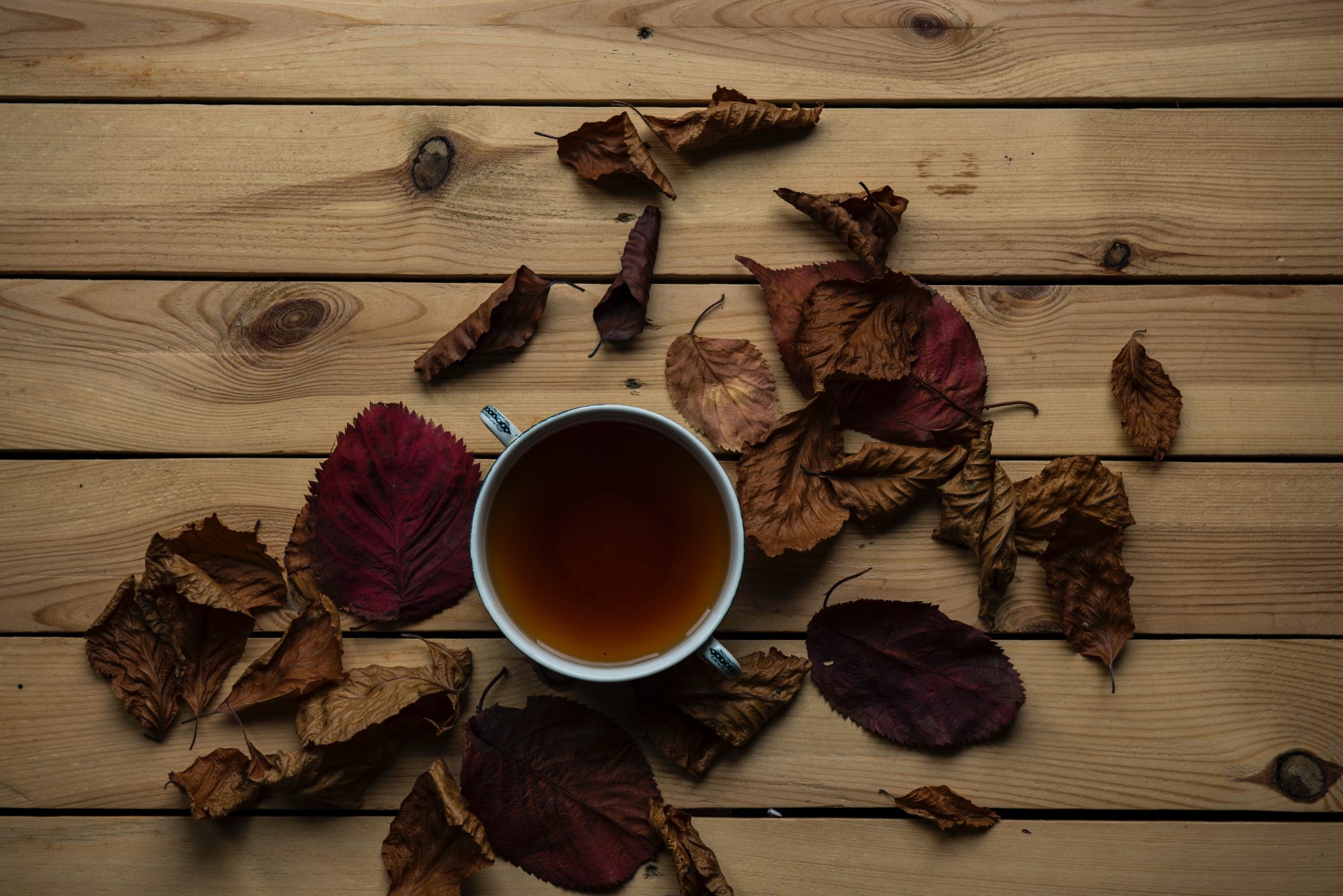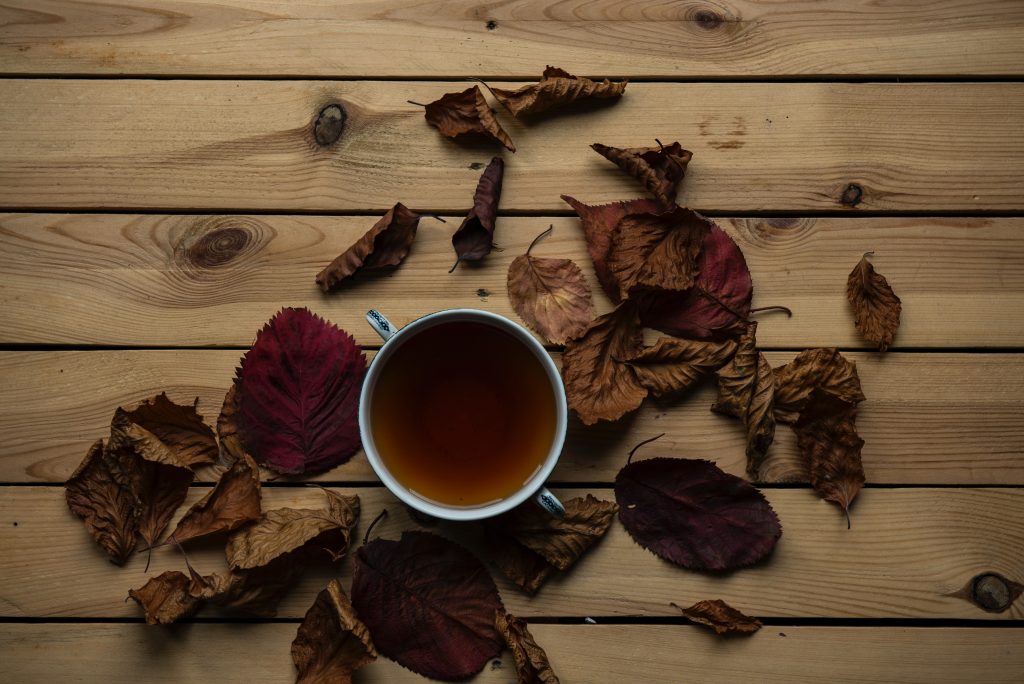 Stir, Stir, Stir
Stirring is a must when preparing kratom tea, especially if you're using powder. Unless you want to end up with kratom powder sticking to your palette and continually reminding you of the bitterness you were trying to avoid, you must stir constantly.
This will allow you to create a smooth texture of your tea flavor while ensuring maximum potency.
So, there you have it. We have gone through the process of preparing kratom tea, and we shared some helpful tips. With all this information, you're sure to get a perfect cup of kratom tea. Enjoy!
BudTrader TV | CBD Infused French Toast | The Cannabis Kitchen [VIDEO]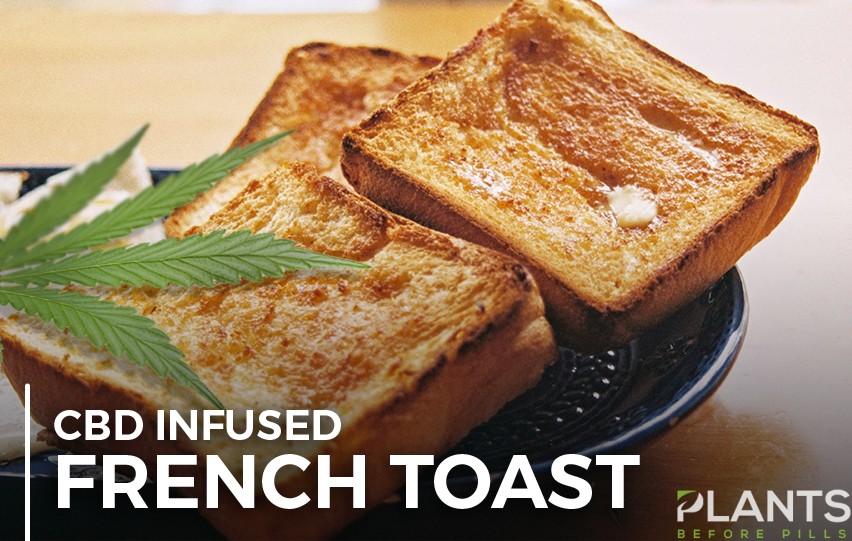 Wants something nutritious and filling for breakfast? This CBD infused French Toast with berry honey is the perfect way to start the day. Click the video for the recipe.