Quarantine Cooking: Cannabis Recipes to Tide You Over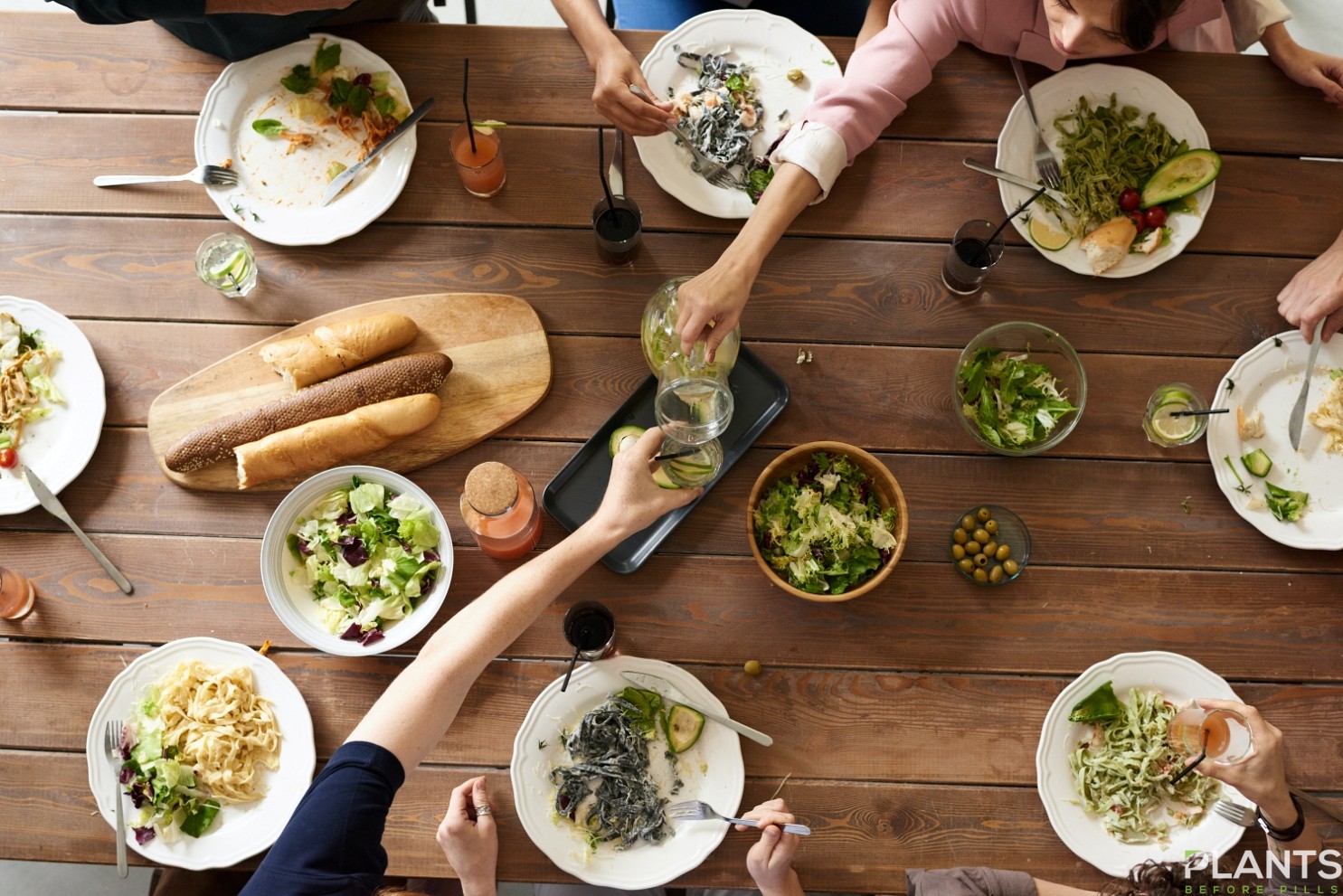 The virus pandemic has shuttered people away into their homes, drastically changing the way people lead their everyday lives. While medical professionals, hospital staff, and other essential workers are thrust into a whole new battlefield and landscape, people at home have also been forced to grapple with a new reality: how they work, socialize, and of course, how they eat – all these have changed with the coming of the coronavirus pandemic.
There's no denying that these have been unprecedented times, especially on an economic, social, and political scale. With individuals and governments alike dealing with the virus pandemic, we certainly find ourselves in a unique situation. On the one hand, our routines and habits have been disrupted and altered to fit the 'new normal' – from thinking smart about food spending and food waste to taking precautions when we go out. On the other hand, this virus pandemic opened up new possibilities and avenues for people, with most turning to their pantries, kitchens, and stoves to cook.
As people continue to stay quarantined in efforts to help flatten the curve, many individuals have turned into cooking and baking their way at home as a means to cope with stress, anxiety, and the collective trauma the pandemic has caused. Although an unfortunate situation for everyone to be in, there is perhaps a silver lining to all of this: people are cooking and spending more time in their kitchens, getting a sense of normalcy, and taking care of themselves.
More than cooking for sustenance and daily nutrition, people have been turning to cook for comfort, relief, and entertainment. Alongside their kitchen ventures (and mishaps), many individuals have resulted in experimenting with CBD oil and cannabis cooking to help put them into a more relaxed state.
Why Cook with CBD
For those who are lucky to live in states and areas where dispensaries and cannabis delivery services are available, cooking with CBD oil might be a good idea. For those who don't know, cannabidiol is highly regarded for its pain- and stress-relieving properties. Unlike its tetrahydrocannabinol (THC) counterpart which contains the psychoactive compound of cannabis, CBD is not psychoactive, meaning it won't get you feeling inebriated when you do consume it.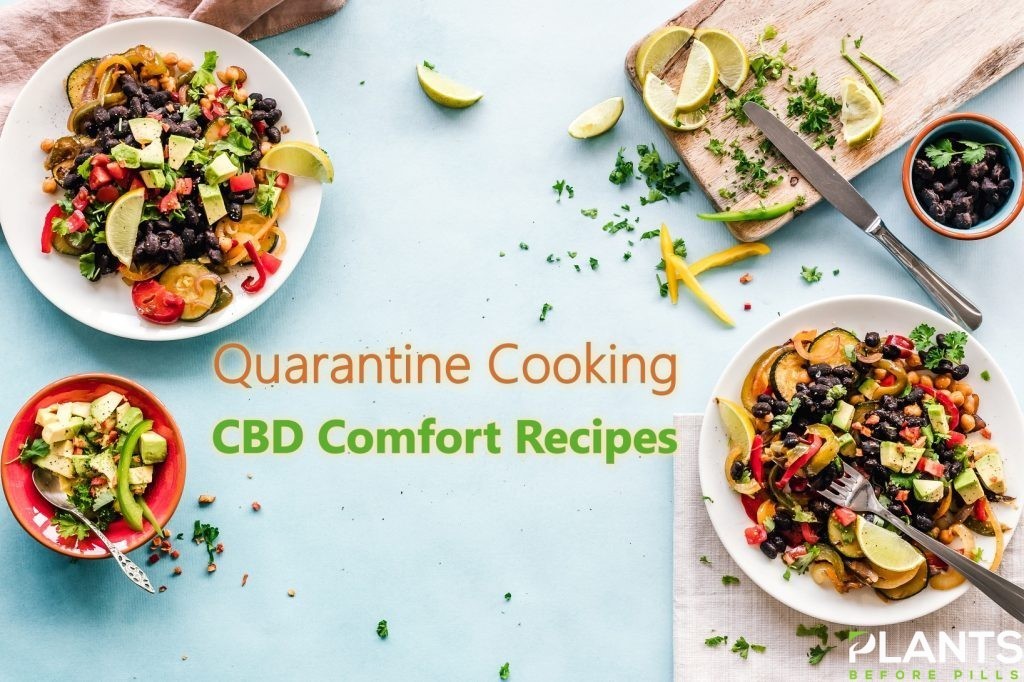 Instead, cannabidiol acts as an effective pain-relieving treatment without altering your state of mind. More than addressing pain, there have been studies which found that CBD oil is actually effective in reducing anxiety and depression, thus making it the perfect accompaniment during this collective traumatic time for each and every one.
Thanks to its anti-inflammatory properties, CBD oil is also great for individuals who normally suffer from breakouts or acne, especially when used directly on the skin as a serum or moisturizer of sorts. However, directly consuming or ingesting this also works from within as it helps lower high blood pressure, thereby boosting heart health.
In a time where emotions and stress levels are running high, and let's face it, the virus threatening our immune system, working with CBD oil in the kitchen is sure to add wonders not our general health and wellbeing, it can also act as a welcome respite for our current mental state.
Due to its wealth of benefits and health properties, cannabidiol certainly makes its case for quarantine cooking.
The Case for Quarantine Cooking
For many people, cooking and baking have always been associated with comfort and healing. It can help provide a sense of escape and happiness in this pandemic. At the same time, this very art acts as a way for individuals to keep their mind off of things, while also giving them a sense of pride and accomplishment with every dish or baked goods they churn out.
As governments and countries around the world call for social and or physical distancing in the time of corona, food can still very much serve its purpose even when people are miles away, that is to bring people together. Despite ordinances and initiatives surrounding social distancing, the very notion of food perseveres and communities come together by sharing their creations and recipes on social media. It has become a huge online support group, with almost all members trying to navigate this challenging and terrifying landscape.
Today, many even share their blessings and home-cooked meals to less fortunate people by sharing their time and talent and taking these to the streets or soup and food kitchens in numerous parts of the world. Some even bring food to frontliners in the hopes of expressing support (and as a way to give sustenance) to these brave souls.
More than fostering a sense of community via social media, food aficionados and newly inspired home cooks are now seeing cooking and baking as a means of deviating from the anxieties the outside world brings – albeit temporarily.
Comforting Pantry Recipes with CBD Oil
Now that the case for cooking with CBD in the time of coronavirus has been made, it's high time we jump onto some comforting recipes you can do in your own home. Not to worry, though, as most ingredients are already found in your own pantry. In case you might be lacking some things, it's easy enough to forego or even entirely substitute these ingredients for something else that can work. During this time when food and essentials have been more important than ever, it's time to get creative.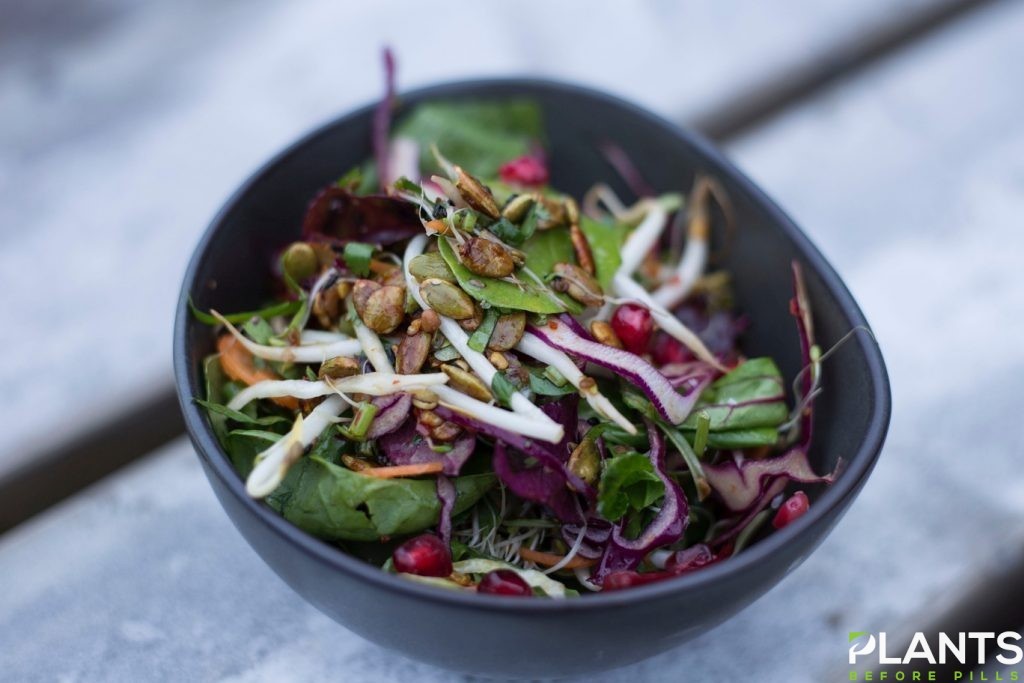 Appetizer: Green Salad with CBD Hemp Oil Vinaigrette
While comfort foods are all the rage these days, it's also essential to consume healthy meals and dishes to keep your immune system strong. One way you can do this is by eating a bowl of salad greens for lunch or dinner or serving your sandwich with a side of these greens.
For this recipe, you will only need ¼ cup of EVOO, 2 tablespoons of apple cider vinegar, a quarter of a lemon, squeezed, a teaspoon of honey, and 2 full droppers of your CBD hemp oil. Place all ingredients in a jar and shake well until incorporated. Pour over your green salad. Top your salad with more healthy ingredients such as soft boiled eggs, flax seeds, tomatoes, and yes, even cheese.
Entrée: Cilantro Cashew Pesto Pasta
For a refreshing take on good ol' pesto pasta, why not switch up your nuts and your oil of choice? For this recipe, you'll be using a cup of cashews (or any nut of choice), a cup of cilantro, a handful of scallions, 2 garlic cloves, 3 tablespoons of honey, a tablespoon of apple cider vinegar, 3 tablespoons of CBD-infused olive oil, and a teaspoon of salt.
Cook your pasta in a heavily salted pot of boiling water until al dente. In a separate bowl, simply combine all ingredients. Alternatively, you may also use a food processor if you wish and blend the mixture until smooth. However, more chunks and textures allow you to achieve a rustic-looking and tasting sauce. Pour the mixture over the cooked pasta and serve. You may also drizzle the sauce over fish, steaks, or even other veggie-based dishes.
Dessert: CBD Oil Brownies
Nothing spells comfort food like brownies, especially those that are fresh and warm from the oven. You can just imagine this gooey, fudgy goodness hugging your whole being. Plus, its very contents help you calm down thanks to its wealth of CBD oil benefits.
For this recipe by Tastemade, you'll need the following:
240 grams of ground almonds
50 grams of cocoa powder
2 tablespoons of baking power
½ teaspoon of salt
50 grams of coconut oil
180 grams of coconut sugar
10 milliliters of CBD oil
2 eggs
2 teaspoons of plant-based milk
2 teaspoons of vanilla extract
200 grams dark chocolate chips
To make this, preheat your oven to 100 C/140 C with the fan on. Line your 20 x 20 centimeter brownie tray with parchment paper and grease until all sides have been covered. In a bowl, simply mix all dry ingredients together. Then, in another bowl, combine all the wet ingredients.
Pour the wet ingredients to the dry ingredients and mix until all ingredients have been fully incorporated. Add the chocolate chips and place this onto the brownie tray. Feel free to add more chocolate chips on top. Bake for around 30 minutes. Allow to cool then serve.
For a more decadent treat, go ahead and top your serving with a heaping scoop of vanilla ice cream.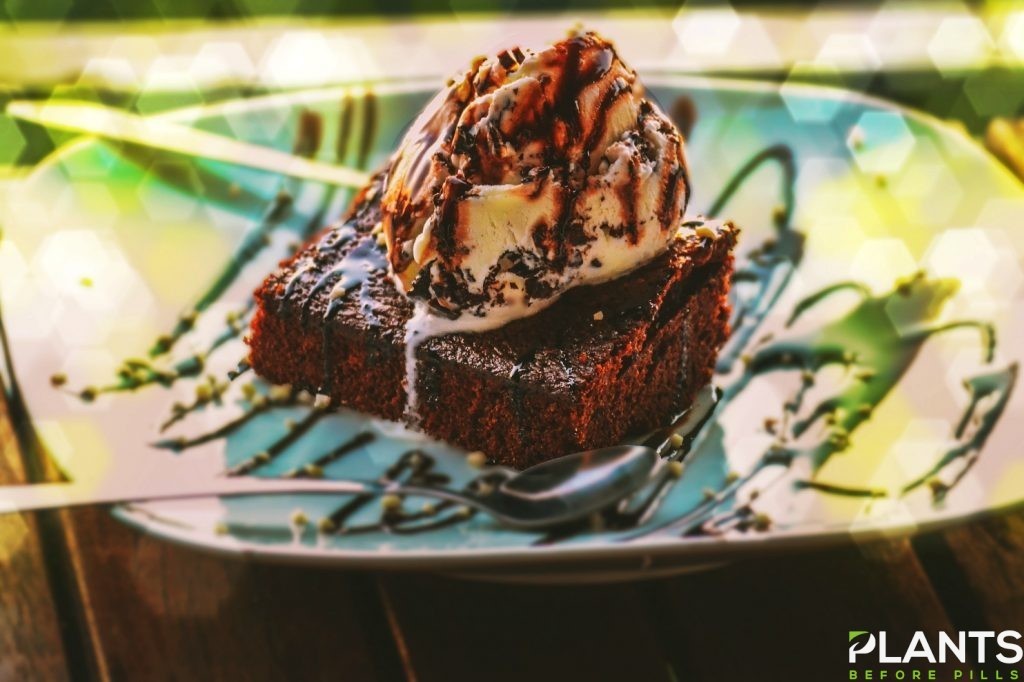 Bonus: CBD Moscow Mule
It's always five o'clock somewhere, right? If the days have been going by in a blur and have been making you extra antsy, ease your worries away with a cool and refreshing glass of Moscow mule laced with CBD.
Make this by filling a copper mug with ice. Then, add 2 ounces of vodka, an ounce of fresh lime juice, CBD ginger syrup or a few drops of CBD oil, and ice. Top the mixture with ginger beer and finish it off with a sprig of mint and a side of a lime wedge.
The Bottom Line
Cooking may be a solitary activity, especially during life in quarantine. However, with these new and rediscovered recipes, you can bridge gaps and still bring the cooking community something new.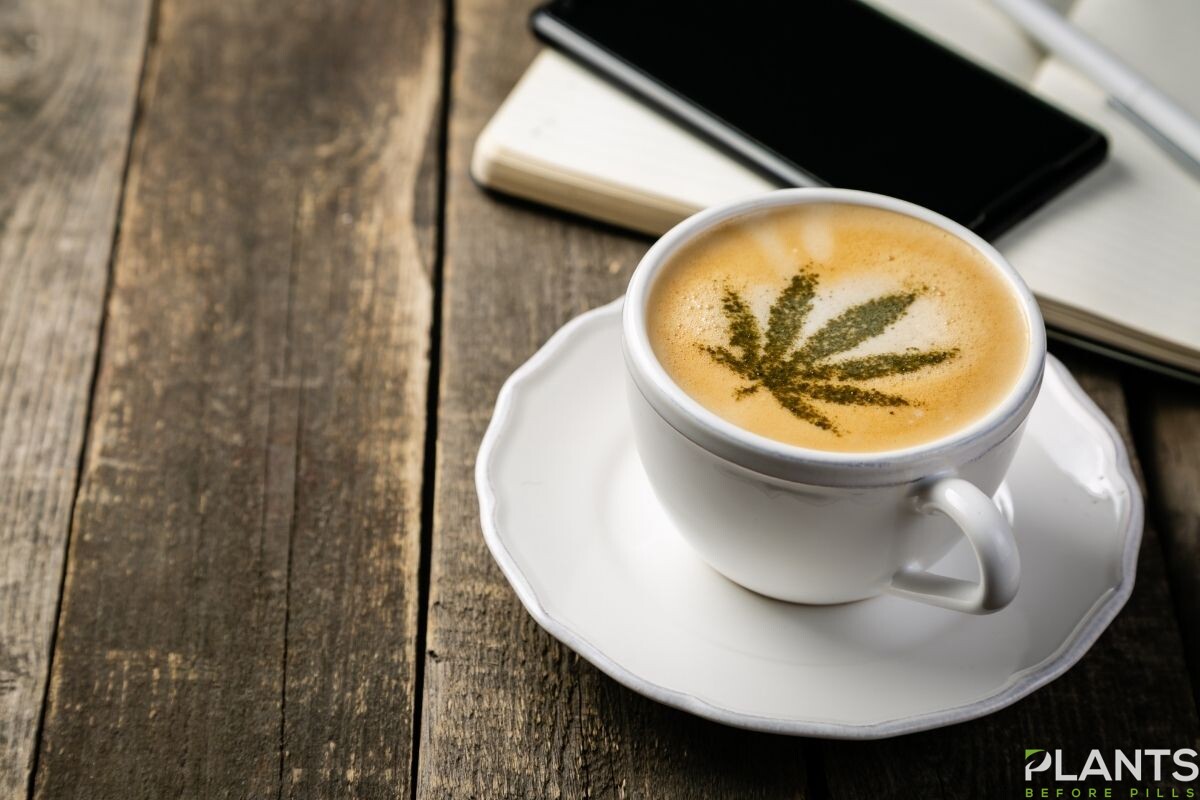 It is no surprise that we have coffee and anxiety in a country where more than 83% of its population drink coffee. What if the anxiety could be reduced? Cannabidiol (CBD) coffee might be just what you need to relax your nerves while still keeping you buzzed.
CBD is a chemical compound that has piqued the interest of those seeking some of the beneficial effects of THC, the psychoactive component, without the psychoactive side effects. In other words, it may help foster a sense of calmness and relaxation when refined into oil or processed into an edible, but it won't get you stoned.
Although CBD may not make you feel euphoric or drugged, many people report a general sense of wellness after taking it, and some people use it for pain relief. It's also often prescribed for anxious people, and it's been shown to help with epilepsy in some instances. In this article, we've listed topics where you'll discover the effects of CBD and coffee when mixed in a cup.
What Is CBD Coffee?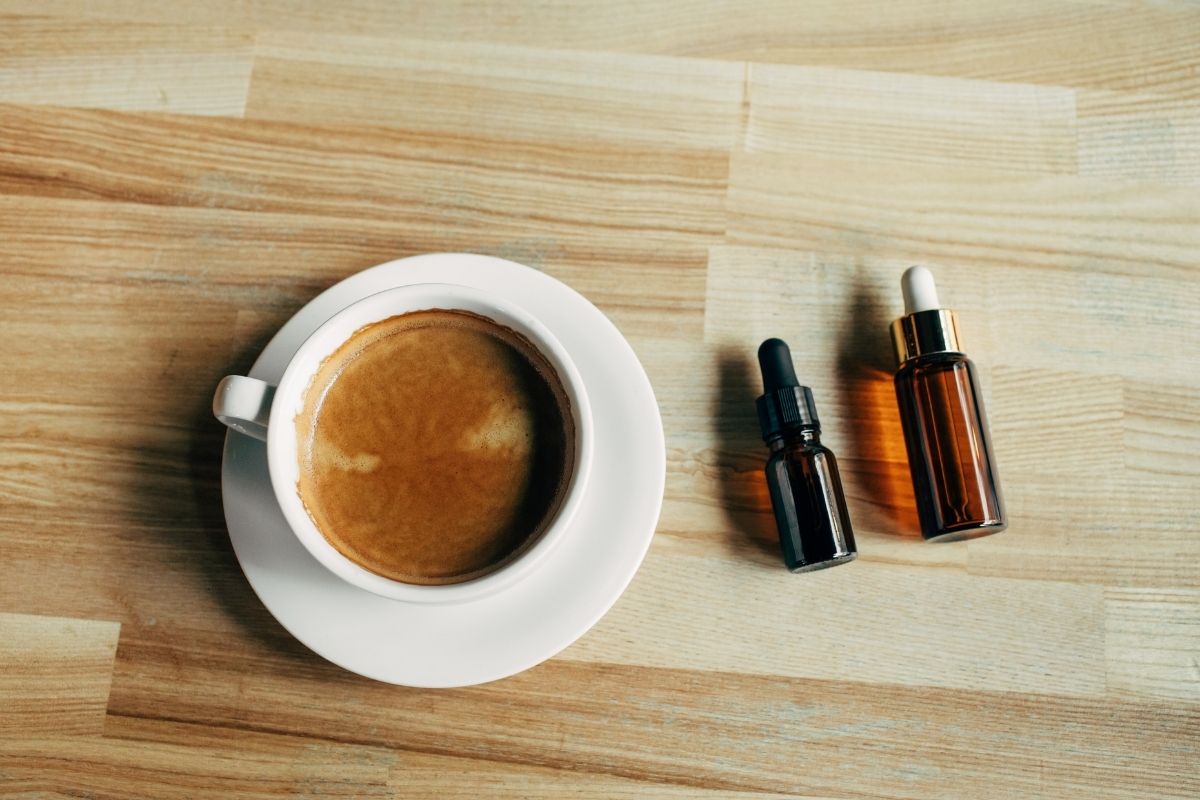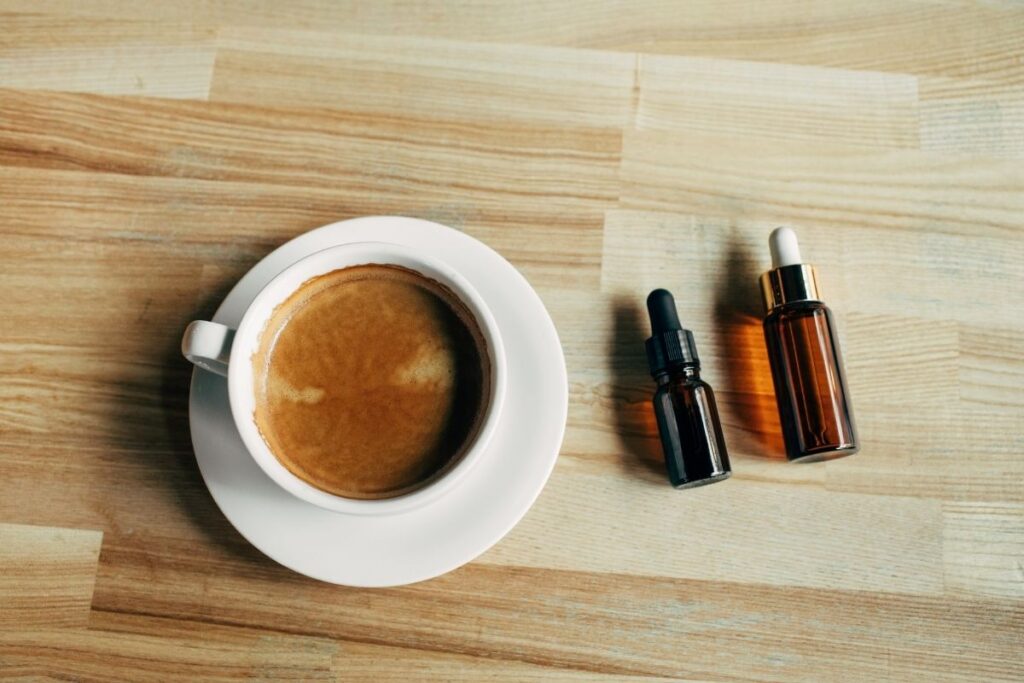 There are various ways to bring CBD into your body, and coffee is one way to rise in popularity. It is not surprising, particularly as coffee bars and specialty coffee shops are always looking for new and interesting flavors.
Coffee owners are still looking for new ways of attracting customers. Many coffees are submerged and sweetened with fructose syrup in calorie-rich creamers. It's time for coffee, which has potential advantages such as CBD.
Some coffee beans are infused with CBD by CBD firms. You grind and pack the coffee beans for sale. In this way, you can make baristas in a coffee shop or make a cup in your home privacy. However, CBD coffee is more common by incorporating CBD tinctures. CBD coffee is just as it sounds like: CBD-infused coffee, without intoxication, harnesses the beneficial effects of cannabis. CBD is perfectly legal to sell and consume CBD coffee, as opposed to weed.
Benefits of CBD Coffee (h3)
There are several advantages to making coffee and adding CBD to it. First of all, because caffeine speeds up the secretion and dopamine production, it plays a key role in the motives for reward-motivated actions to add CBD to your coffee.
Serotonin has the effect of a moderate antidepressant. The signs of depression can not be alleviated, but non-patients can take a more rosy view as they all want to go back to sleep.
Caffeine also makes the muscles stronger than themselves. It helps you to feel solid, secure, and ready for the morning journey. These are just a few of what a cup of CBD Coffee can offer to your system.
How CBD Coffee Works on Your Body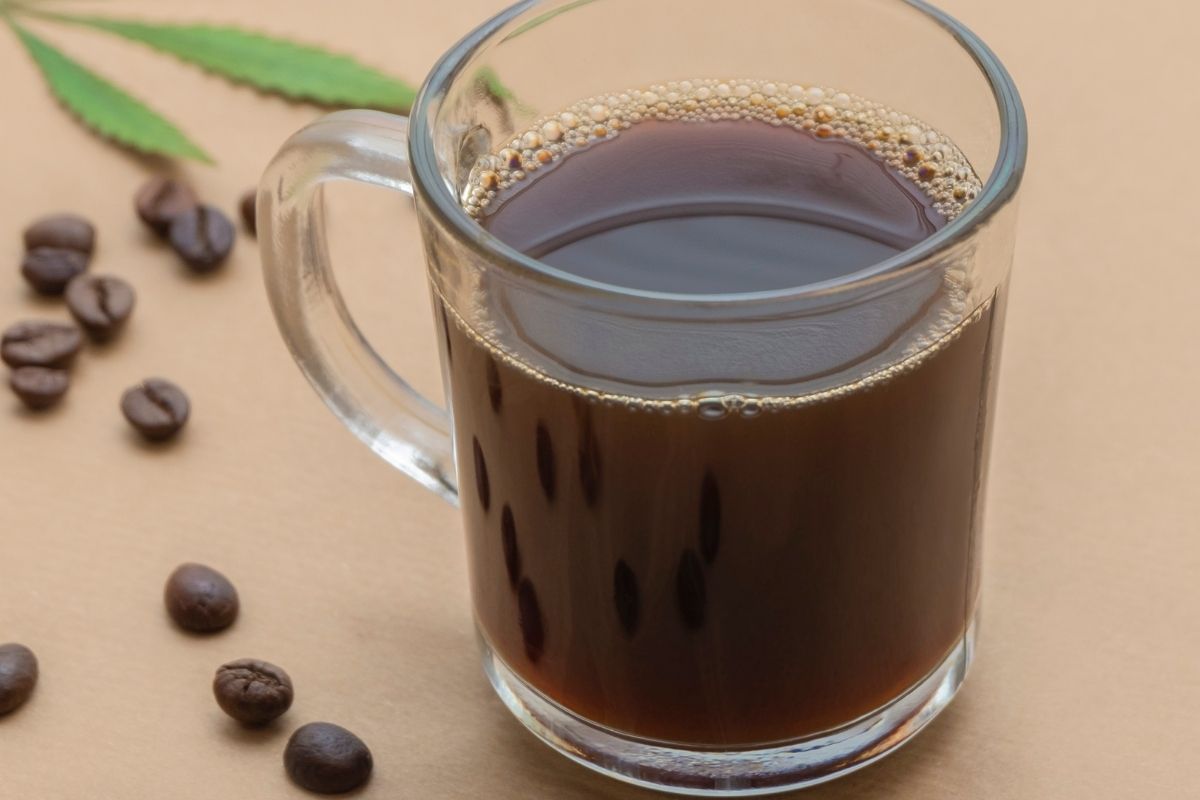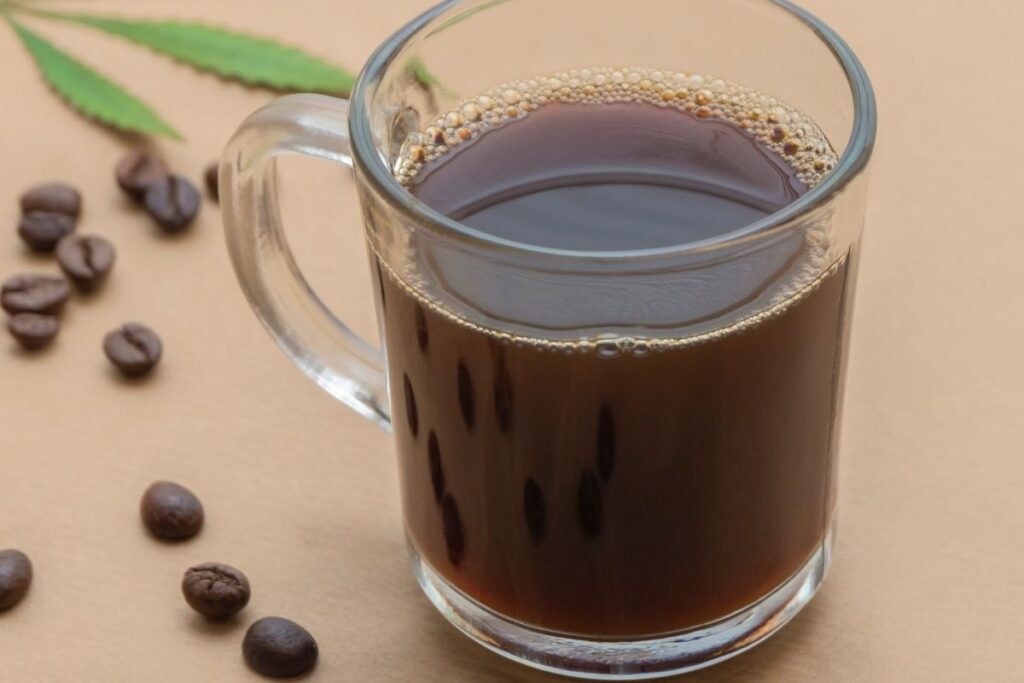 Before brewing a CBD coffee, it's best to understand if it is good for you. Caffeine joins the body as we drink coffee. It is structurally similar to adenosine which is a substance that binds to adenosine receptors. This association triggers a chemical reaction in the receptors of adenosine and nerves. As a result, we get exhausted.
Caffeine can bind to adenosine receptors because it is similar to adenosine. Caffeine, on the other hand, has no sleepy side effects. Caffeine, rather than waking us up, prevents adenosine from causing us to fall asleep.
Although caffeine is an excellent source of energy, it can also spark a harsh afternoon depression. Caffeine withdrawal symptoms can range from mood swings to jitters. Since CBD is often used to promote relaxation, some people love incorporating it into their coffee.
Takeaway
CBD coffee is a common topic right now, thanks to the many beneficial effects that consumers and experts claim it can have. Despite the new legalization of hemp cultivation for CBD, less testing has been conducted. However, it is understood that it isn't a psychoactive drug, it won't get you high, and it can help with a variety of health problems, like chronic pain.
You'll have to know for yourself whether it's appropriate for you. Before doing it, it's also a good idea to seek medical advice.
The Wonderful World of Weed Edibles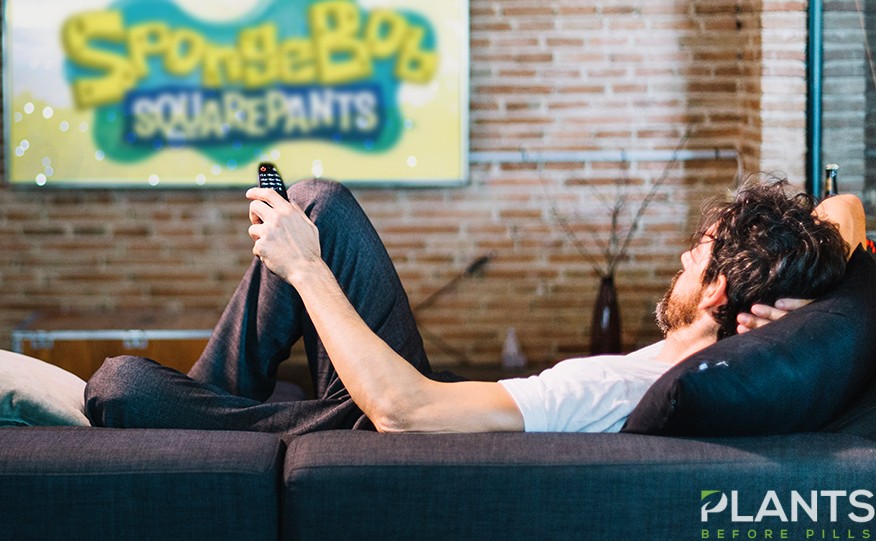 Smoking anything can be very harmful to your body and many people prefer not to smoke. Although some people believe that smoking marijuana is better for your overall health than smoking cigarettes, the smoke can still have harmful effects. Many people want and sometimes NEED an alternative to this. They want to feel the effects of marijuana, without actually smoking it. Weed edibles are the best way to do so. In this article. we're going to be talking about what are weed edibles and how they affect your body and the modern cannabis market of today.
What Are Weed Edibles?
Weed edibles are different kinds of foods and drinks that have been infused with marijuana. This is achieved by creating marijuana oil and adding it to a desired food or drink. Some may argue that a drink infused with marijuana is not a weed edible, as you drink it, not eat it, but they may refer to it as a weed drink. The most common types of edibles include baked goods and candies, but the possibilities are endless when it comes to weed edibles. If marijuana and weed edibles are legal in your state or whichever country you live in, you can purchase premade weed edibles at a marijuana dispensary. You can also make your own if you have access to some cannabis.
How Do Weed Edibles Effect The Body?
There are two main types of weed edibles that you can purchase; THC weed edibles or CBD weed edibles which both have different effects. THC or Tetrahydrocannabinol is a cannabinoid and the main psychoactive component in marijuana. CBD or Cannabidiol is one of the major active ingredients in cannabis that comes from the hemp plant which is apart of the marijuana family. If you choose a weed edible with THC, then you will feel a high or a sense of euphoria and some sedation, whereas if you choose CBD, then you won't experience a high, but you may feel more relaxed or relief from any chronic pain you may be suffering from.
Weed edibles can be a great option if you don't want to smoke marijuana, but you do need to be careful of how much you eat as they are a lot more potent than your average joint. When eating weed edibles, it is absorbed differently than if you were to smoke it. In short, when cannabis is consumed rather than smoked, it gets metabolized by the liver and changed from delta-9 THC to 11-hydroxy-THC. This creates more of a psychedelic effect which is completely different compared to your average high.
Another thing is that it is a lot easier to dose yourself correctly when you smoke because you can control how much weed you want in your joint, blunt, or bong. With weed edibles, if you eat too much, you may experience extreme paranoia especially if you are inexperienced with marijuana plus it takes longer to feel the effects from an edible than if you were to smoke, so it can be very easy to consume too much. If you are new to marijuana and experimenting, then it is advisable if you decide to eat a weed edible, you only eat a small amount and see how you feel after 30 minutes- 1 hour.
To conclude, weed edibles can be the perfect alternative if you want to feel the effects of marijuana without smoking. There are tons of options in regards to the type of edibles you can get and the effects they have on your body. Whether you choose a CBD weed edible or a THC weed edible, make sure to do your research beforehand and decide which type and how much is right for you. Talk to friends and family that have experience which weed edibles and marijuana or even a budtender at your local dispensary as they may be able to guide you in the right direction. Just have fun and be safe while experimenting, because marijuana has great effects and can be a lot of fun plus help with a lot of issues.
3 CBD Baked Treats to Make in Time for Easter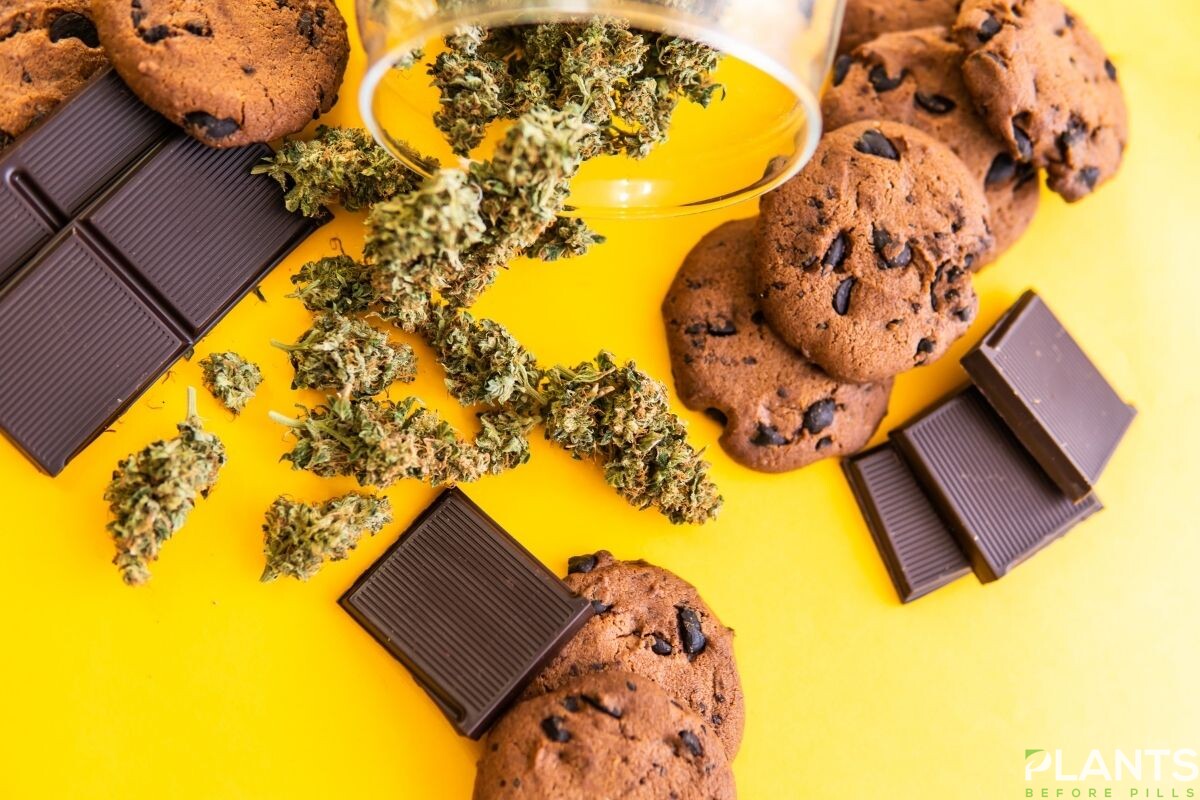 Easter marks the beginning of spring for many people. For those who are observant of cannabis culture, this occasion is often marked with numerous treats they often look forward to. While there is still quite a global health scare plaguing the rest of the world, there's nothing like finding the joy in the simplest of things, right?
For those who have discovered the wonders of cooking and baking in the past year, you might be interested in making CBD oil baked goods for like-minded friends and loved ones. Not only is this a great way to express your love and send your thoughts even while you are miles away, but this also ensures the safety and protection of everyone else while doing so.
Making treats with cannabidiol is an ideal way to enjoy the benefits of CBD in a more delectable way. Not only do you and your recipients get to reap its full effects, but you also get to explore different types of baked goods.
CBD Baked Treats for Easter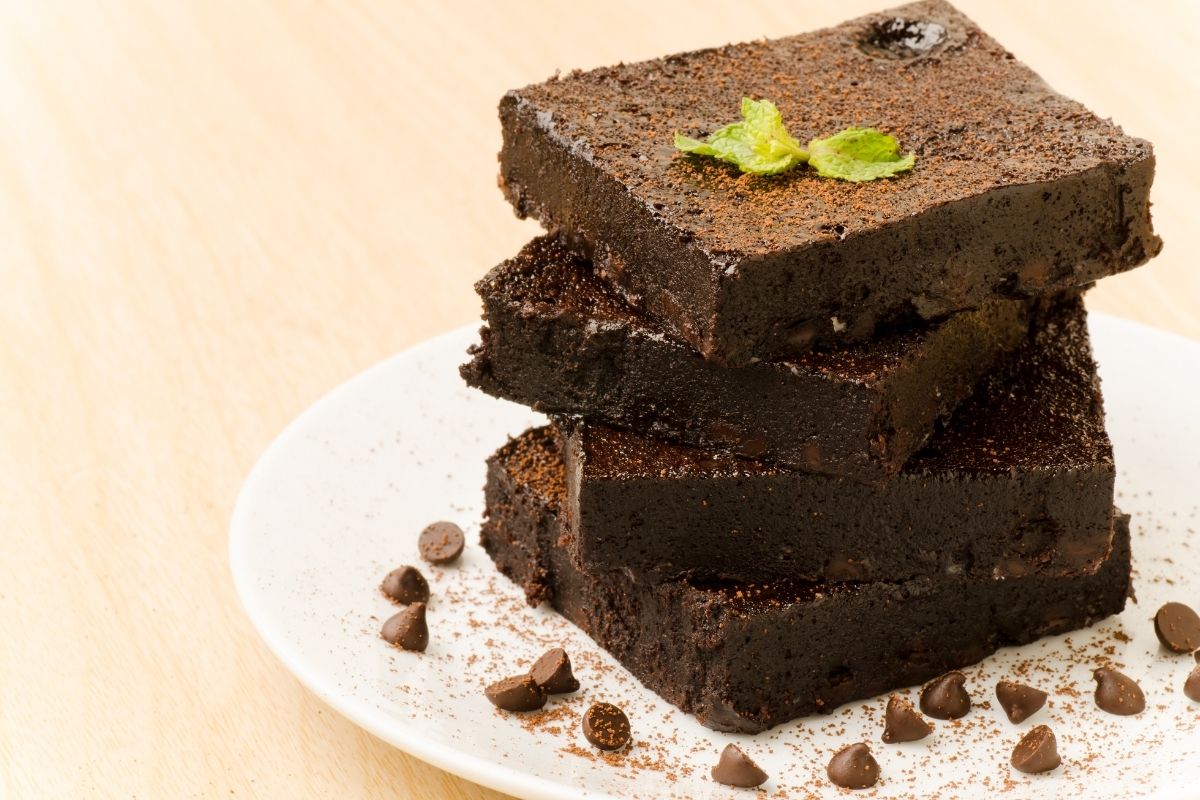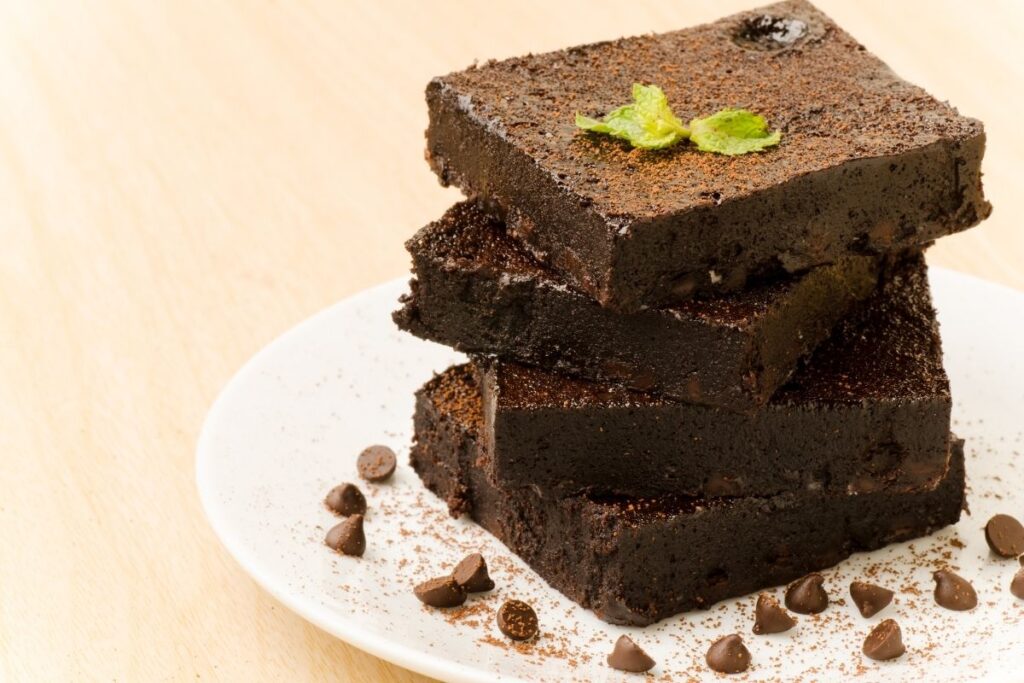 CBD is renowned in the field for its various benefits. These include having soothing, calming, and pain-relieving properties, something which is helpful for chronic pain sufferers and those who simply want to relax after a tiring work week.
Taken in edible form, however, the effects of CBD oil can last significantly longer in the body primarily because these are dispersed as food is digested. Since it is non-psychoactive, it can safely be consumed without having to experience the dangers that come with that unwanted "high."
Since cannabidiol can alter the flavor of food items and baked goods, as well as decrease the active compounds, in high temperatures, make sure to regulate the heating element when baking. Likewise, it's best to start slow and small, especially if you are sharing these with beginners in your circle.
Without further ado, below are some of the best CBD baked treats to make and share just in time for the Easter holiday.
CBD Crème-Filled Eggs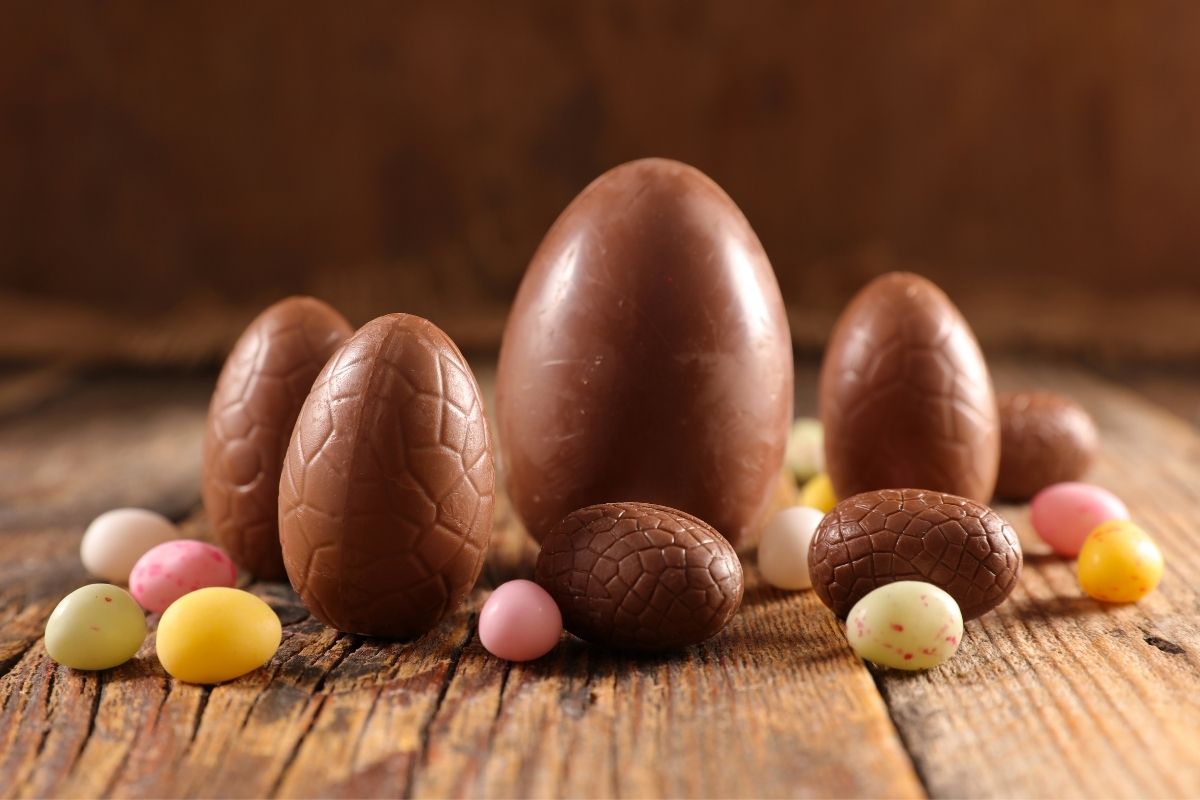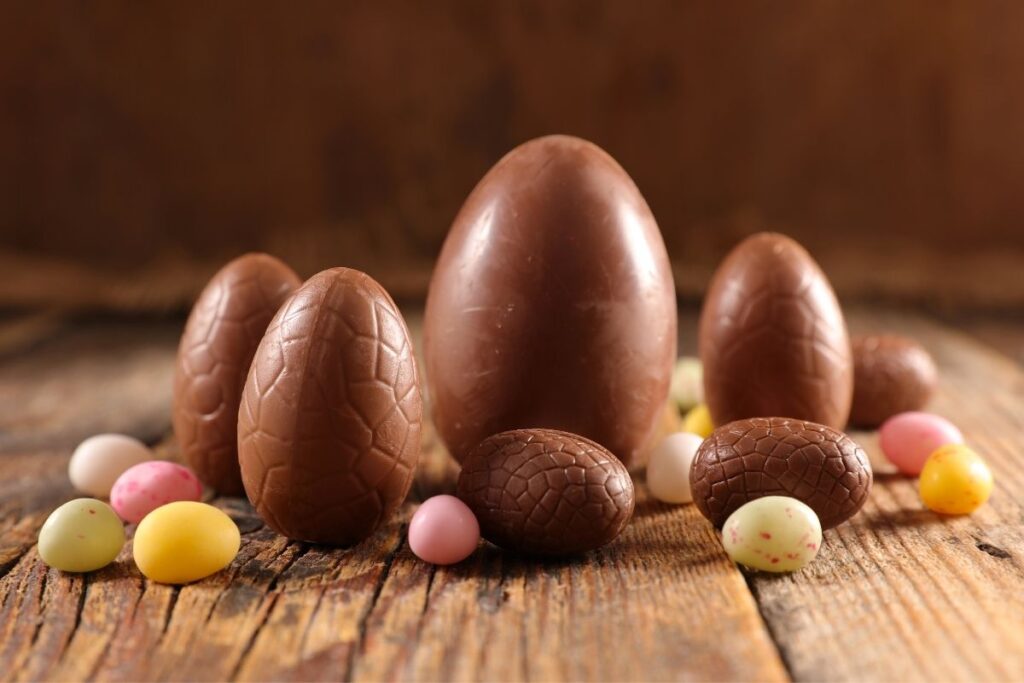 As a child, you may have experienced waking up on Easter and being rounded up to find decorated eggs around your house or property. If you want to recreate this feeling and sense of nostalgia, take a walk down memory lane with this CBD crème-filled egg recipe from Texas Weed Syndicate. Made with cannabutter, this imparts a rich and flavorful taste that melds perfectly with the chocolate of your choice. Taking a bite of this will surely put you in for a welcome surprise.
CBD Chocolate Chip Cookies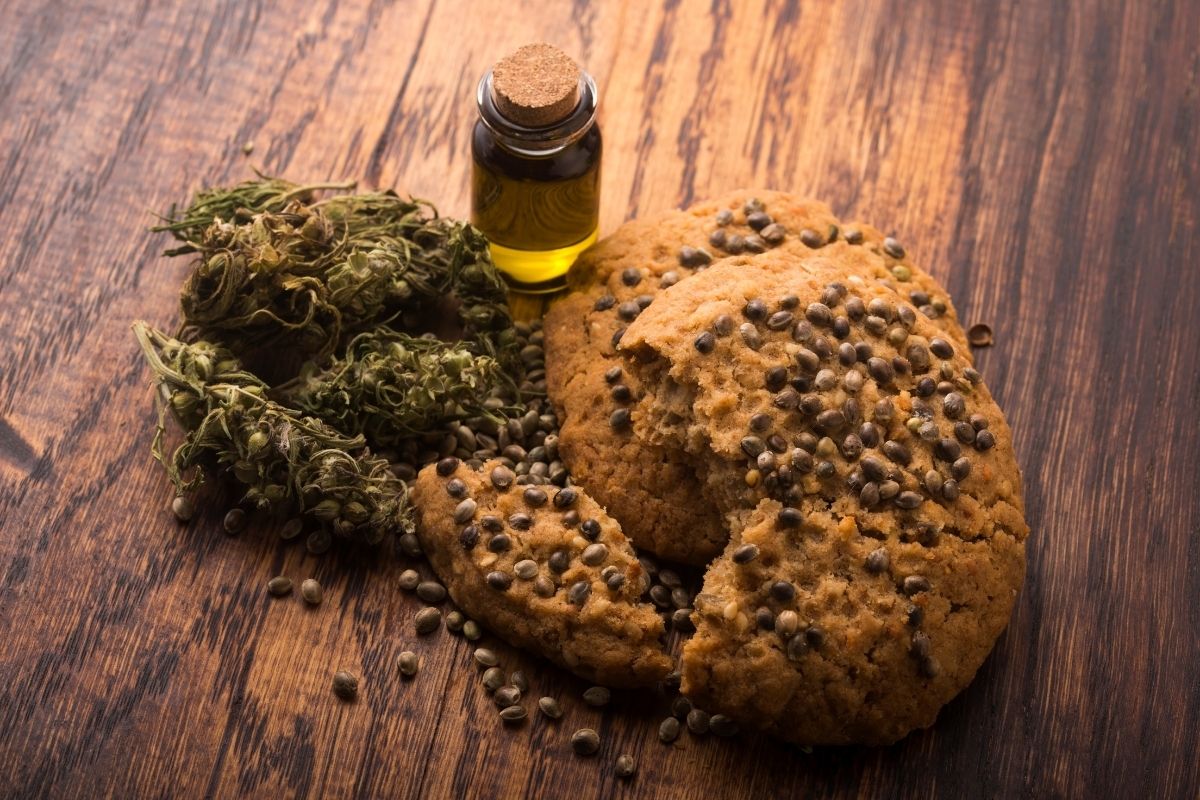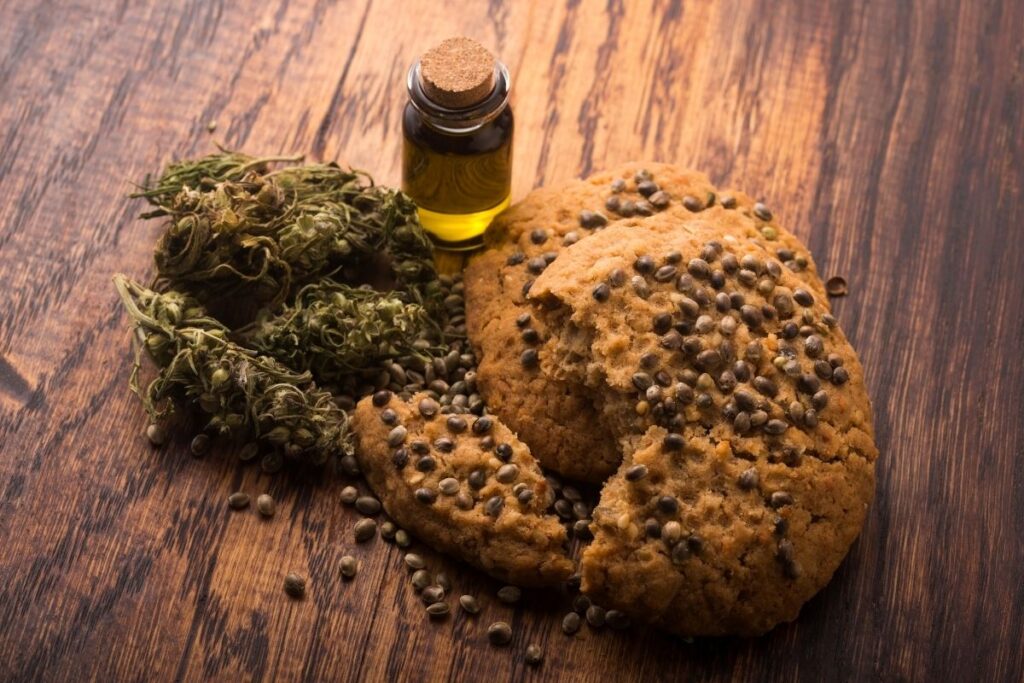 Chocolate chip cookies are a perennial party favorite wherever you go. Amp up the ante with some CBD oil in the mix and you are good to go. The best thing about this is that there are now CBD oil-flavored vanilla options on the market, making for a delightful flavor bomb that gives you the benefits of cannabidiol in just a serving.
This CBD chocolate cookie recipe from AllRecipes is worth trying. Not only is this beginner-friendly, but this also opens up an array of possibilities for you to explore. Apart from vanilla, you can also try flavoring your cookies with strawberry mint and other types of CBD oil, something which can certainly elevate the humble cookie.
CBD Carrot Cake
When it comes to the Easter Bunny, its unofficial dessert may be the rich and luscious carrot cake and for good reason. After all, carrots are filled with vitamin A which helps improve eye health. This recipe from Grateful even has the added benefit of cannabidiol, something which might be new for many.
The recipe calls for 280 milligrams of cannabidiol, but you may want to start small to get accustomed to the taste, although we doubt it'll be apparent as it is covered in cream cheese goodness. According to Bakerpedia, the dosing guide for carrot cakes starts at around 8 to 17 milligrams for those of medium usage and tolerance.
The Bottom Line
Take a look at these CBD Baked treats recipes we have rounded up for you just in time for Easter. With these, you are guaranteed to keep the blues at bay and instead, usher in some sunshine (and some delicious treats) in your life.