What to Say to Your Family About Cannabis During Thanksgiving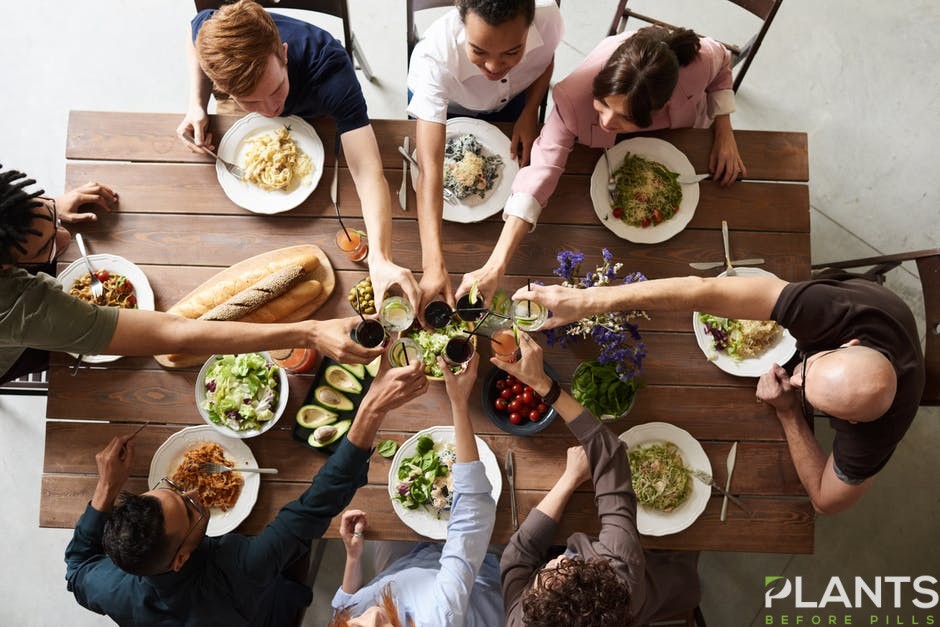 Thanksgiving is a time for gathering and spending time with friends and loved ones. During this national holiday, people all over the globe fly and travel home in order to spend much-needed quality time with their families. While the celebration is a time for reconnecting and catching up, there are just some nosy relatives who can't help but create more drama and awkwardness for the whole group.
While Thanksgiving poses itself as a warm and cozy gathering with love, the reality is that this event can be stressful to many. If you are already privy to the benefits of using cannabis products, you may be thinking of using it during your get together to help relieve some anxiety. The thing is, not everyone of your relatives and family members will understand the appeal of using these, much more smoking and vaping these products.
Since you are all spending the day with one another, Thanksgiving might be a good time as any to talk about cannabis with your family.
Start with the Facts About Cannabis
Crackdown on marijuana use started with the war on drugs. Although statistics say the fight against injustices and unfair practices are still far from over, starting from this point allows you to establish context with your family.
To provide an objective stance, make sure to start with the facts and build your case from there. Many boomers and older generations have negative notions and misconceptions on cannabis during their time. That said, ask them what their thoughts are and where these came from. Then, dispute their claims and ease them towards the benefits of cannabis and CBD oil products by providing data obtained from reputable sources.
Relate with Their Struggles
If your aunt Becky or your grandmother has been struggling from joint pain as they grow older, you can connect your discussion with their struggles. After all apart, besides treating chronic pain, cannabis and CBD oil has been proven effective in addressing conditions such as anxiety, depression, insomnia, and many more. By trying to contextualize the benefits and its potential in treating their case, you might just be able to strike close to home.
Though recreational cannabis use remains big until today, the great is that the use of this miracle worker isn't limited to everything fun. There are many health benefits these can provide if only one knows where to look.
End Thanksgiving Dinner on a Lighter Note and Touch on CBD Products
Above all, keep your cool. Since we're all about education and enlightenment these days instead of simply attacking and shaming, the best course of action is taking the high road. By being 'chill' about your stance and presenting your views in a calm demeanor, you are actually establishing your credibility on the subject.
The difference between generations and the actual societal context may factor in the differences of your perspectives. Know that while you are on the right about cannabis, it may take some time for older generations and relatives to warm up to the idea.
Don't push your stance and instead, end on a lighter note. You might even want to talk about CBD recipes and the possibility of incorporating these dishes into your next Thanksgiving or gathering. Better yet, why not volunteer to host the next Thanksgiving and serve them with CBD-infused dishes? A turkey basted with some CBD oil or cannabutter will surely elevate your dining experience.
This Thanksgiving, be grateful for the opportunity to discuss and educate about the wonders of cannabis and the corresponding cannabidiol products available on the market today. By taking these small steps and approaching the subject with caution, you can start by creating and effecting change in your family one step at a time.
Product Review: Innovative Extracts Night Time CBD Gummies w/ Melatonin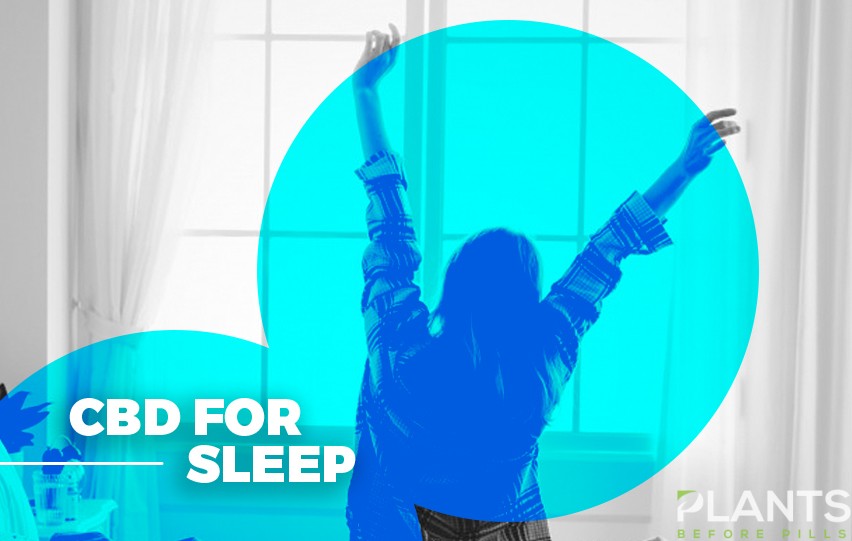 Nearly 1 year ago, I did a review on the 20 CBD Gummies for Sleep where I took a look at some of the industry's top products specifically designed for helping you get those zzz's. Since this time, I have looked into other products that help with sleep, and one that piqued my interest was Innovative Extracts sleep gummies. It was one product I found to be captivating specifically because not only does it have CBD as an active ingredient but also another well-known sleep aid, melatonin.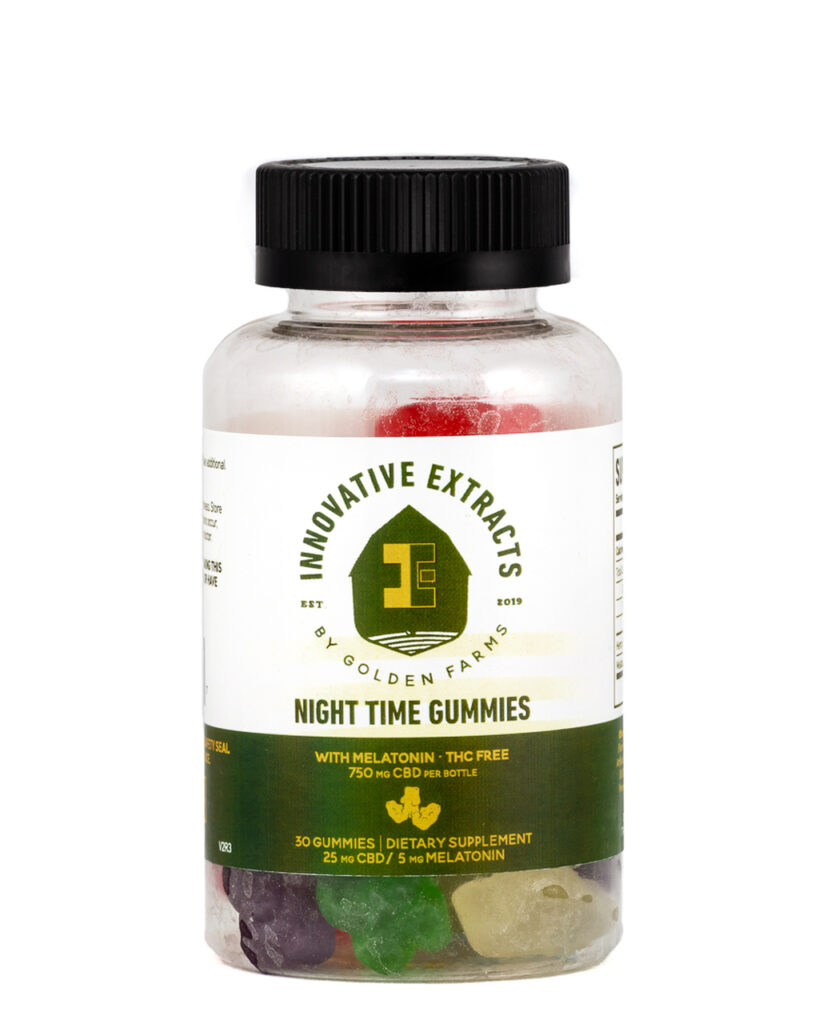 How did it measure up you ask? Here is what I discovered after I gave these a try for a full 7 days:
Taste
I found that the flavors of the gummies were not overpowering and tasted good. There are several different colors, indicating different flavors however, they tasted rather similar to me. On a scale of 1-10, with 1 being the worst, and 10 being the best, I would give these and 8.75-9 out of 10 on taste. Another facet of taste I considered was texture and the gummies were right on par in terms of texture. Very similar to the standard candy gummies you get at your local grocery store. A stellar 10 out of 10 on texture and they didn't melt or stick together like some of the other gummies in the space.
Look
Simple "bear-shaped" gummies look great and the packaging was just as appealing. I also liked the variety of colors/flavors. No qualms here.
Effectiveness
The most important attribute for this review is just how well it helped me sleep. In general, I do find it hard to go to sleep and stay asleep for more then 3-4 hours at a time. I sometimes take CBD oil before bed or melatonin gummies, which both work well most times. For the Innovative Extracts gummies, and the combination of CBD+Melatonin, I can say is a fantastic combination. I was able to stay asleep for 5-6 hours on average after consuming 1 gummy before bed. I am now curious if I were to take my previous CBD oil and melatonin together if it would have the same effectiveness, but at this point, why bother? Innovative Extracts gummies are a one-stop-shop for better sleep.
Conclusion
In conclusion, I really liked the Innovative Extracts Night Time CBD Gummies with Melatonin and its effectiveness. I would give this product a solid 9.5 out of 10 and recommend others to try to help them get better sleep in a hurry!
The Wonderful World of Weed Edibles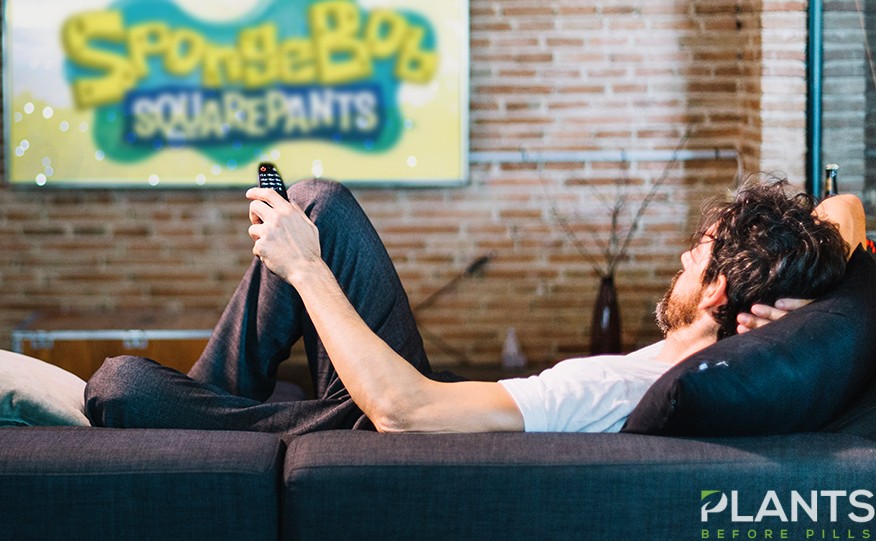 Smoking anything can be very harmful to your body and many people prefer not to smoke. Although some people believe that smoking marijuana is better for your overall health than smoking cigarettes, the smoke can still have harmful effects. Many people want and sometimes NEED an alternative to this. They want to feel the effects of marijuana, without actually smoking it. Weed edibles are the best way to do so. In this article. we're going to be talking about what are weed edibles and how they affect your body and the modern cannabis market of today.
What Are Weed Edibles?
Weed edibles are different kinds of foods and drinks that have been infused with marijuana. This is achieved by creating marijuana oil and adding it to a desired food or drink. Some may argue that a drink infused with marijuana is not a weed edible, as you drink it, not eat it, but they may refer to it as a weed drink. The most common types of edibles include baked goods and candies, but the possibilities are endless when it comes to weed edibles. If marijuana and weed edibles are legal in your state or whichever country you live in, you can purchase premade weed edibles at a marijuana dispensary. You can also make your own if you have access to some cannabis.
How Do Weed Edibles Effect The Body?
There are two main types of weed edibles that you can purchase; THC weed edibles or CBD weed edibles which both have different effects. THC or Tetrahydrocannabinol is a cannabinoid and the main psychoactive component in marijuana. CBD or Cannabidiol is one of the major active ingredients in cannabis that comes from the hemp plant which is apart of the marijuana family. If you choose a weed edible with THC, then you will feel a high or a sense of euphoria and some sedation, whereas if you choose CBD, then you won't experience a high, but you may feel more relaxed or relief from any chronic pain you may be suffering from.
Weed edibles can be a great option if you don't want to smoke marijuana, but you do need to be careful of how much you eat as they are a lot more potent than your average joint. When eating weed edibles, it is absorbed differently than if you were to smoke it. In short, when cannabis is consumed rather than smoked, it gets metabolized by the liver and changed from delta-9 THC to 11-hydroxy-THC. This creates more of a psychedelic effect which is completely different compared to your average high.
Another thing is that it is a lot easier to dose yourself correctly when you smoke because you can control how much weed you want in your joint, blunt, or bong. With weed edibles, if you eat too much, you may experience extreme paranoia especially if you are inexperienced with marijuana plus it takes longer to feel the effects from an edible than if you were to smoke, so it can be very easy to consume too much. If you are new to marijuana and experimenting, then it is advisable if you decide to eat a weed edible, you only eat a small amount and see how you feel after 30 minutes- 1 hour.
To conclude, weed edibles can be the perfect alternative if you want to feel the effects of marijuana without smoking. There are tons of options in regards to the type of edibles you can get and the effects they have on your body. Whether you choose a CBD weed edible or a THC weed edible, make sure to do your research beforehand and decide which type and how much is right for you. Talk to friends and family that have experience which weed edibles and marijuana or even a budtender at your local dispensary as they may be able to guide you in the right direction. Just have fun and be safe while experimenting, because marijuana has great effects and can be a lot of fun plus help with a lot of issues.
Top 5 Medicinal Herbs and Plants for Daily Wellness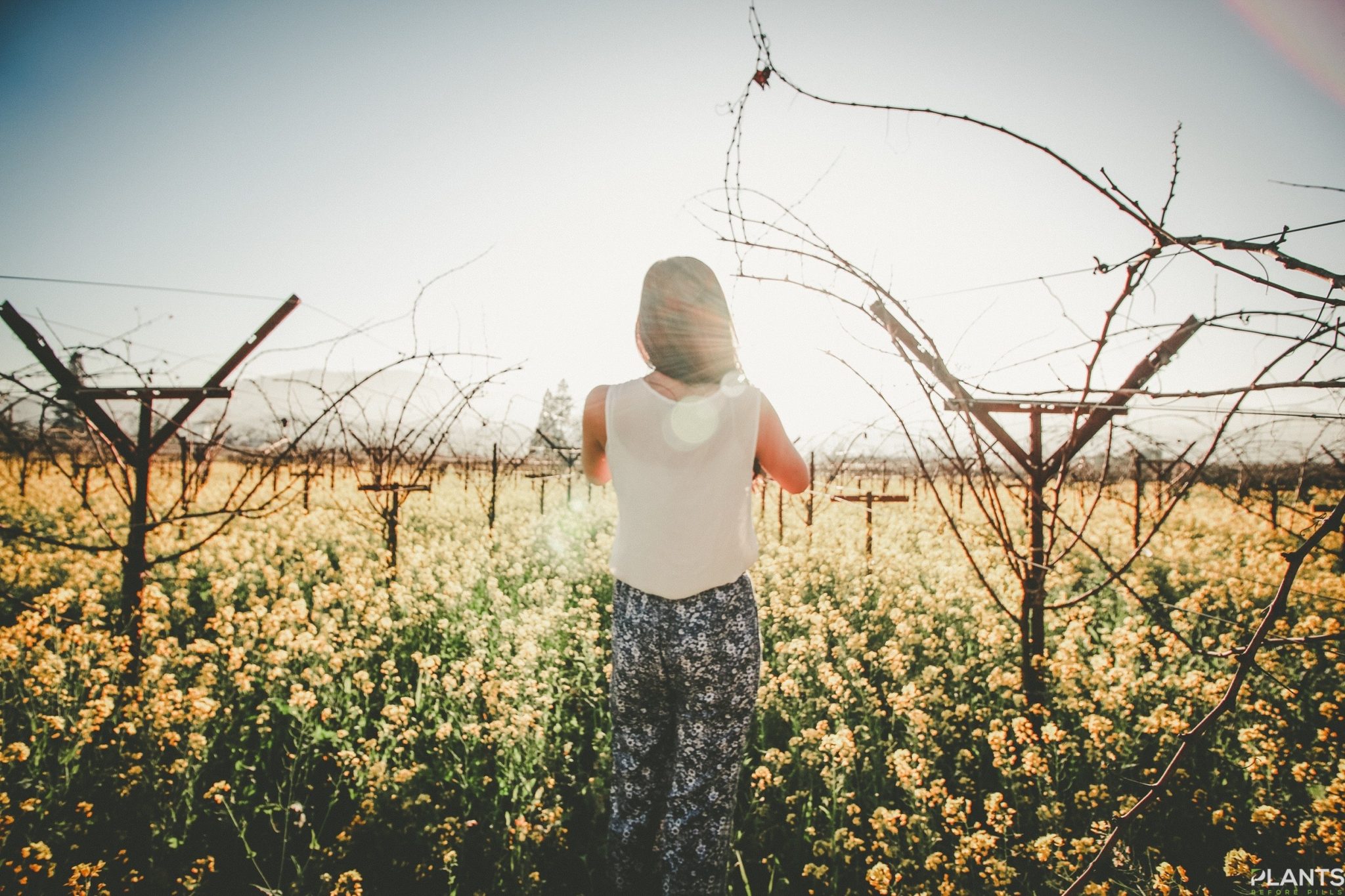 Plant medicine has been practiced for centuries by people in every area of the world, used to treat acute and chronic conditions, support overall wellness, and as a religious and cultural practice. If you are newly dipping your toes into medicinal herbs, you will likely have already discovered your options are virtually endless. Indeed, which can make narrowing it down a difficult task. In this simple guide, we will demystify some of the basics of medicinal herbs by sharing five of the most beneficial plants for supporting daily health and wellness.
What are Medicinal Herbs & Plants
Since ancient times, people have been using medicinal herbs – long before we began writing down remedies and mass-producing pharmaceuticals. It was a time when families were passing down traditional methods of healing generation after generation. As such, medicinal herbs and plant-based medicines are varieties of what is known as flora. Flora is known to support human health and wellness. Some medicinal plants and herbs are only medicinal in part; for example, the plant's roots. In comparison, specific plants contain therapeutic benefits and remedies in their entirety.
While most plants – like fruits, vegetables, and greens – hold nutritional value, one must not categorize all as medicinal. For instance, an apple is rich in fiber and vitamin C, two essential nutrients for healthy digestion and general health. But, an apple tree is not a medicinal plant, nor is the apple itself since it doesn't have the necessary compounds to treat specific ailments.
On the other hand, garlic contains more than 200 chemical ingredients, proving to effectively prevent cardiovascular disease and related ailments. Garlic acts as an antibacterial and antifungal treatment, an antioxidant, and an immune booster. It even contains antitumoral properties, proving an effective treatment against specific cancer cells. Most medicinal plants are distinguished according to their high concentration of disease-fighting chemicals (phytochemicals): alkaloids, flavonoids, polysaccharides, terpenes, tannins, and more.
Essential Medicinal Plants & Herbs
While there are thousands of medicinal plants and herbs in existence, there is no need to worry about trying them all. Many plants contain similar compounds and offer the same benefits, so it is all about finding the right ones for you. While it ultimately comes down to personal preference, some medicinal herbs are widely considered essential for any herbalist's medicine cabinet. Here are five amazing plant medicines to support daily health and wellbeing:
Turmeric
Turmeric, a member of the same plant family as ginger, is native to India and other Southeast Asia areas where it became a key ingredient in Ayurvedic medicine. Turmeric root possesses a beautiful deep golden hue, making it useful for dying cloth. A slightly bitter and aromatic flavor makes it delicious in various East Asian, Middle Eastern, and Mediterranean dishes.
As a medicinal herb, turmeric root is used to reduce inflammation, boost liver function, fight infection, and aid in healthy digestion. Specifically, many individuals use turmeric root to combat conditions like urinary tract infections, rheumatoid arthritis, menstrual cramping, loss of appetite, gastrointestinal distress, and various other ailments. To further enhance the anti-inflammatory effects of turmeric root, combine it with the power of CBD. Turmeric CBD oil can be taken on its own, added to a meal, or mixed in with a cup of tea, a smoothie, or a simple glass of water.
Ashwagandha
Ashwagandha is a nightshade plant – like tomatoes and eggplants – native to India, China, Nepal, and Yemen. Small burnt-orange fruits with dull green leaves, ashwagandha is primarily used for its roots. The ashwagandha roots have a distinctly horse-like odor, giving the plant its name, which derives from the Sanskrit ashva (horse) and gandha (smell).
Individuals who practice traditional Ayurvedic medicine commonly use ashwagandha roots to create a remedial tonic. The ashwagandha roots offer diuretic properties to cleanse your body of toxins while reducing inflammation in the joints, stomach, intestines, and muscles. Also regarded as a stimulant, individuals can also take ashwagandha to improve memory, reduce the effects of neurological diseases, and treat stress.
To reduce stress at the end of a long day and to prepare yourself for a night of restful sleep, trying making ashwagandha infused Moon Milk:
Warm 8 oz. milk of your choice in a small saucepan until just simmering
Whisk ½ tsp. powdered ashwagandha root, ½ tsp. cinnamon, and ¼ tsp. ginger into the warm milk until combined
Add 1 tsp. coconut oil plus 1 tsp. of your favorite natural sweetener (like honey, agave, or maple syrup), pour the mixture into a mug, and enjoy!
Hemp CBD
Hemp, like marijuana, is a variety of cannabis plants originally native to Central Asia before spreading throughout Europe, the Middle East, and the Americas. Unlike marijuana, hemp does not contain the psychoactive compound "THC." When one consumes hemp – or CBD – they will not feel the typical 'high' and psychoactive effect of weed. Instead, hemp is rich in a different cannabinoid known as CBD. Its scientific name is cannabidiol. CBD is known for the myriad of health benefits it has to offer, including anti-inflammatory, pain-reducing, anxiety-reducing, anti-tumor, and neuroprotective properties. Hemp CBD has even been used to alleviate the symptoms of debilitating epilepsy, MS, rheumatoid arthritis, and other physically limiting conditions.
Further, hemp can be taken in various consumption methods. For example, CBD can come in a pill form, edible, oil or tincture, or even a topical like body lotion. No matter how you use the herb, be sure to source yours from a trusted CBD company whose ingredients you can trust.
As such, the most compelling evidence of direct sourcing is Mana Botanic's full line of Hawaiin CBD products containing Hawaiin-grown hemp. Not only does Mana Botanic harvest their product using forward-thinking ethical practices, but they also formulate the products to have the ultimate bioavailability. Ultimately, allowing you to enjoy all of the potent effects and therapeutic benefits of CBD for a shyer price.
Tulsi
While belonging to the same family as the basil plant, tulsi is a small, fragrant bush. Centuries ago, people were predominantly using tulsi in Ayurvedic medicine. Sometimes called 'holy basil,' tulsi is commonly used as a culinary herb, favored for its bright and peppery taste.
Tulsi's primary purpose is to promote balance in the body, reduce blood pressure, prevent inflammation, normalize blood glucose levels, and even protect vital organs from free-radicals in the body. Tulsi also contains several other beneficial compounds, including terpenes to reduce pain, flavonoids to flush out toxins, and vital compounds to promote mental health and wellbeing.
Most commonly, tulsi is taken as a tea to reduce stress and address inflammation. To make your own tulsi tea, one can brew dried tulsi leaves in hot water with other medicinal herbs like chamomile and enjoy hot or cold.
Comfrey
Native to parts of Asia and Eastern Europe, the comfrey plant is commonly kept as a decorative plant thanks to its beautiful bell-shaped flowers and deep green leaves. Underground and beneath the thick foliage, comfrey roots are large, long, and tuberous, appearing deep brown on the outside and snow-white on the inside. The first accounts of comfrey as a medicinal herb come from ancient Greece and Rome, where the plant was used to treat bruising and sprains.
After more than 2,000 years of use, comfrey remains a popular herbal medicine used by people today to increase healing, reduce pain, treat scarring, and stimulate cellular regeneration. When used to treat acute pain or wounds, comfrey has proven effective in increasing the healing rate while reducing overall pain and discomfort.
When applied topically, comfrey can treat muscle, nerve, and joint pain, increase blood flow to the area for rapid healing and eliminate lingering discomfort. Simply spread an herbal hemp balm infused with comfrey onto the affected area, and you'll experience sweet relief in minutes.
Final Thoughts
While knowledge of medicinal herbs has been passed down for centuries, you don't need to be a master herbalist to enjoy plant medicine benefits. Plant medicine is for everyone. In light of a renewed interest by consumers in natural remedies, plenty of products are available today that can help you discover which medicinal herbs will work for you.