What to Say to Your Family About Cannabis During Thanksgiving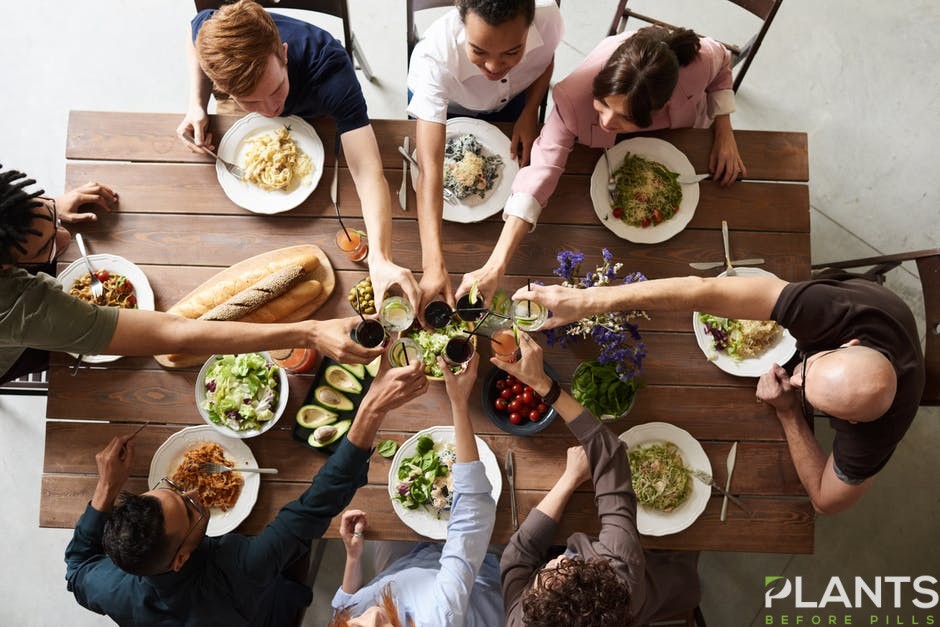 Thanksgiving is a time for gathering and spending time with friends and loved ones. During this national holiday, people all over the globe fly and travel home in order to spend much-needed quality time with their families. While the celebration is a time for reconnecting and catching up, there are just some nosy relatives who can't help but create more drama and awkwardness for the whole group.
While Thanksgiving poses itself as a warm and cozy gathering with love, the reality is that this event can be stressful to many. If you are already privy to the benefits of using cannabis products, you may be thinking of using it during your get together to help relieve some anxiety. The thing is, not everyone of your relatives and family members will understand the appeal of using these, much more smoking and vaping these products.
Since you are all spending the day with one another, Thanksgiving might be a good time as any to talk about cannabis with your family.
Start with the Facts About Cannabis
Crackdown on marijuana use started with the war on drugs. Although statistics say the fight against injustices and unfair practices are still far from over, starting from this point allows you to establish context with your family.
To provide an objective stance, make sure to start with the facts and build your case from there. Many boomers and older generations have negative notions and misconceptions on cannabis during their time. That said, ask them what their thoughts are and where these came from. Then, dispute their claims and ease them towards the benefits of cannabis and CBD oil products by providing data obtained from reputable sources.
Relate with Their Struggles
If your aunt Becky or your grandmother has been struggling from joint pain as they grow older, you can connect your discussion with their struggles. After all apart, besides treating chronic pain, cannabis and CBD oil has been proven effective in addressing conditions such as anxiety, depression, insomnia, and many more. By trying to contextualize the benefits and its potential in treating their case, you might just be able to strike close to home.
Though recreational cannabis use remains big until today, the great is that the use of this miracle worker isn't limited to everything fun. There are many health benefits these can provide if only one knows where to look.
End Thanksgiving Dinner on a Lighter Note and Touch on CBD Products
Above all, keep your cool. Since we're all about education and enlightenment these days instead of simply attacking and shaming, the best course of action is taking the high road. By being 'chill' about your stance and presenting your views in a calm demeanor, you are actually establishing your credibility on the subject.
The difference between generations and the actual societal context may factor in the differences of your perspectives. Know that while you are on the right about cannabis, it may take some time for older generations and relatives to warm up to the idea.
Don't push your stance and instead, end on a lighter note. You might even want to talk about CBD recipes and the possibility of incorporating these dishes into your next Thanksgiving or gathering. Better yet, why not volunteer to host the next Thanksgiving and serve them with CBD-infused dishes? A turkey basted with some CBD oil or cannabutter will surely elevate your dining experience.
This Thanksgiving, be grateful for the opportunity to discuss and educate about the wonders of cannabis and the corresponding cannabidiol products available on the market today. By taking these small steps and approaching the subject with caution, you can start by creating and effecting change in your family one step at a time.
Kratom: 4 Reasons Why It's Worth Exploring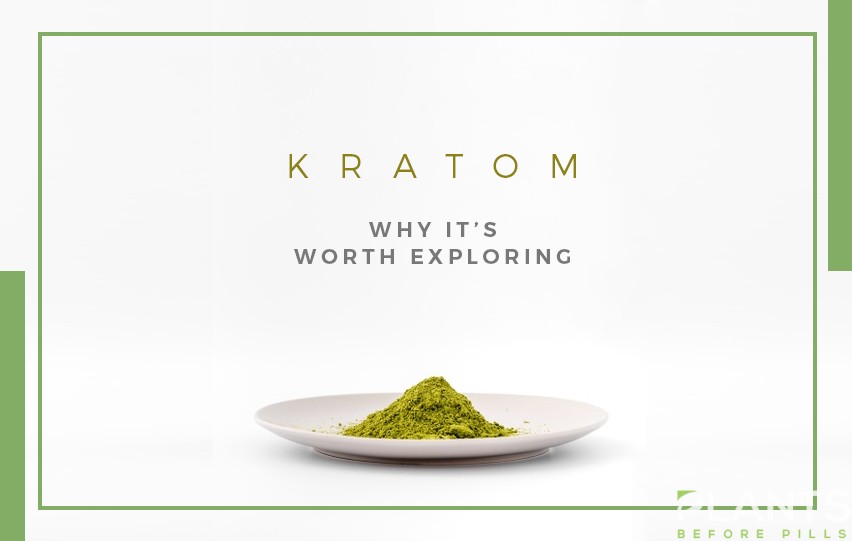 If you have been closely monitoring the Internet and been finding ways to keep yourself healthy, chances are you've seen this term once or twice. You might have even seen or heard about this in the news, especially with the Food and Drug Administration (FDA) and the Drug Enforcement Agency (DEA)'s interest in cracking down on these products.  
While Kratom tends to draw flak from these government agencies, there's still a large buzz surrounding this product, now more than ever thanks to many claims that it helped them wean off their addiction. However, apart from serving as a relief of sorts for opioid addiction and withdrawal, there has been a growing following for this herbal supplement/recreational drug because of its mood-boosting capabilities.
With all the mix of information around Kratom, it may be challenging to know exactly what's what. To shed more light on this product, we'll be tackling what this really is and why you should explore this herbal plant/recreational drug. Take a look.
What is Kratom?
Before anything else, kratom, otherwise known as Mitragyna speciosa, comes from a tree with the same name. Native to Indonesia, Malaysia, Papua New Guinea, and Thailand, its leaves have been used as herbal medicine to treat a variety of conditions. In particular, it has been used to address pain as it attaches to similar nerve cells in your brain to even helping manage sleep and other health conditions.  
Today, it is also being utilized as a recreational drug of sorts and is consumed in a number of ways. The most popular being brewed into a tea, being utilized in cooking, and even being chewed. It is also being smoked or ingested through the use of ground-up pills.
Why You Should Incorporate Kratom in Your Life
Provide Pain Relief 
Though the FDA and the DEA claim that kratom has no medical benefits, it has long been used in different parts on the globe, particularly in Asian regions, to treat chronic pain and even opiate-related withdrawal pain.  
Other illnesses and conditions such as diarrhea, diabetes, fever, and hypertension have also found significant results when this is consumed. All of these pain-relieving benefits can be attributed to the alkaloid found within kratom, such as mitragynine which is recognized for its analgesic properties.
Enhance Mood 
More than physical pain, this herbal drug is also considered a miracle worker as it eases emotional pain by promoting a euphoric feeling, thus inducing a general feeling of contentedness and even happiness.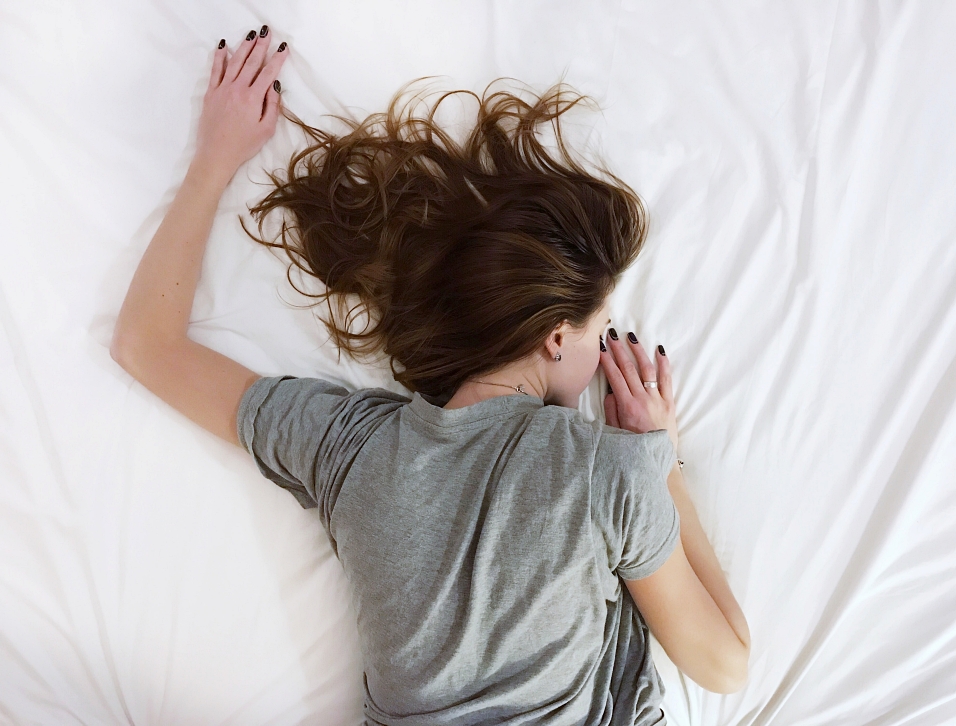 Address Sleep Problems 
One of the effects of consuming this is drowsiness. Higher doses of this drug can lead to sleepiness and even induce individuals to be in a dreamlike state. By consuming this plant, you can help treat sleeping problems such as insomnia as it can help lull you into a deep and restful slumber, allowing you to take the next day feeling much more energized. If you wish to address this particular concern, taking a cup of tea might work in your favor. 
Boost Immune System 
For those who wish to feel more energetic and who want to strengthen their immune system, this drug will provide the burst of energy that you need to conquer the day. Moreover, it can also help you to become more relaxed and reduce your stress and anxiety levels, both of which tend to trigger and agitate your immune system.
The Bottom Line 
Though there are still many studies conducted on kratom, there's no denying the possible health benefits it can afford individuals. With the guidelines above, you can best gauge how you can incorporate this into your everyday life and why it's even worth exploring in the first place.
Life in Quarantine: Coping with CBD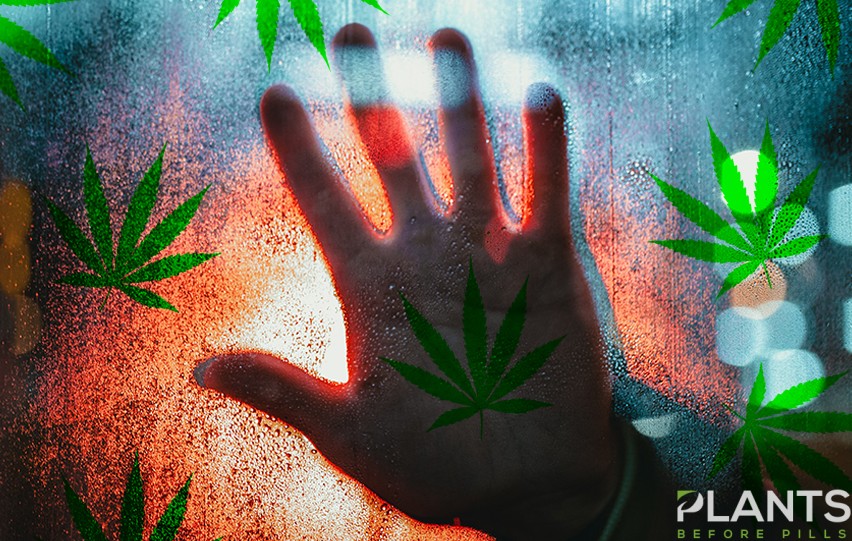 Now that almost everyone has been biding their time indoors (no thanks to coronavirus COVID-19), people around the globe have been forced to grapple with their new normal. For many, these include practicing physical distancing, going out only to get their necessities, using video chats and calls in place of weekly, if not daily, socialization, and the overall stop in tradition and workflow.
While life in quarantine has been a welcome change for many individuals – mainly to spend time with their family and to focus on themselves – this has been a particularly hard time for some people. Whether it's the idea of isolation and physical distance from friends and loved ones and the break from routine, there's no denying that this lockdown has been stressful for people.
In unprecedented times, there's no one right way to go about navigating life. Although some are focused on being productive and keeping themselves sharp and active, many of us are struggling to merely make it through such stressful times. If these events ring close to home, chances are you're finding ways to help you feel more grounded and less anxious. Thankfully, there are a variety of approaches and methods you can take to deal with life in quarantine – especially with CBD oil in your arsenal.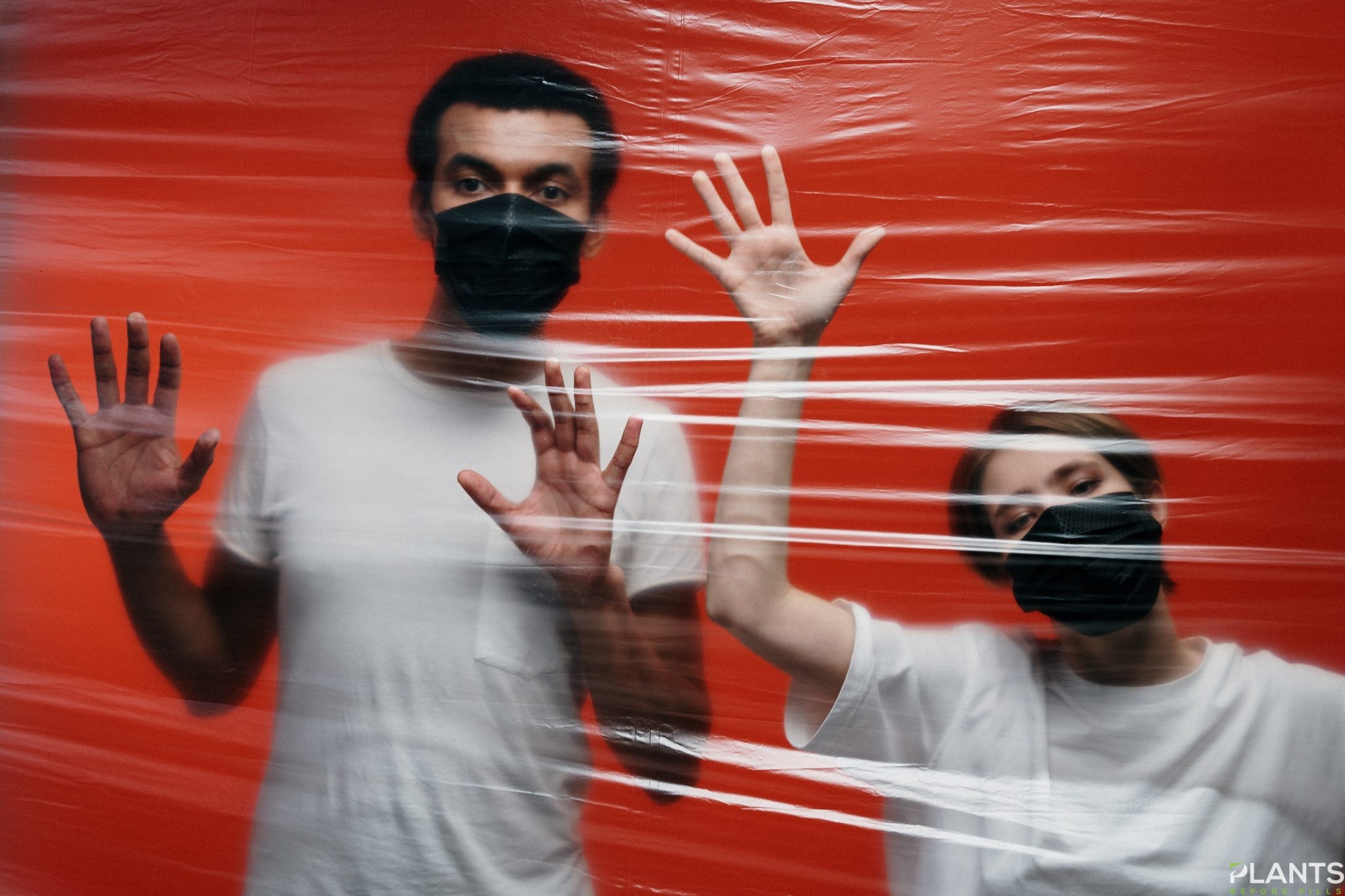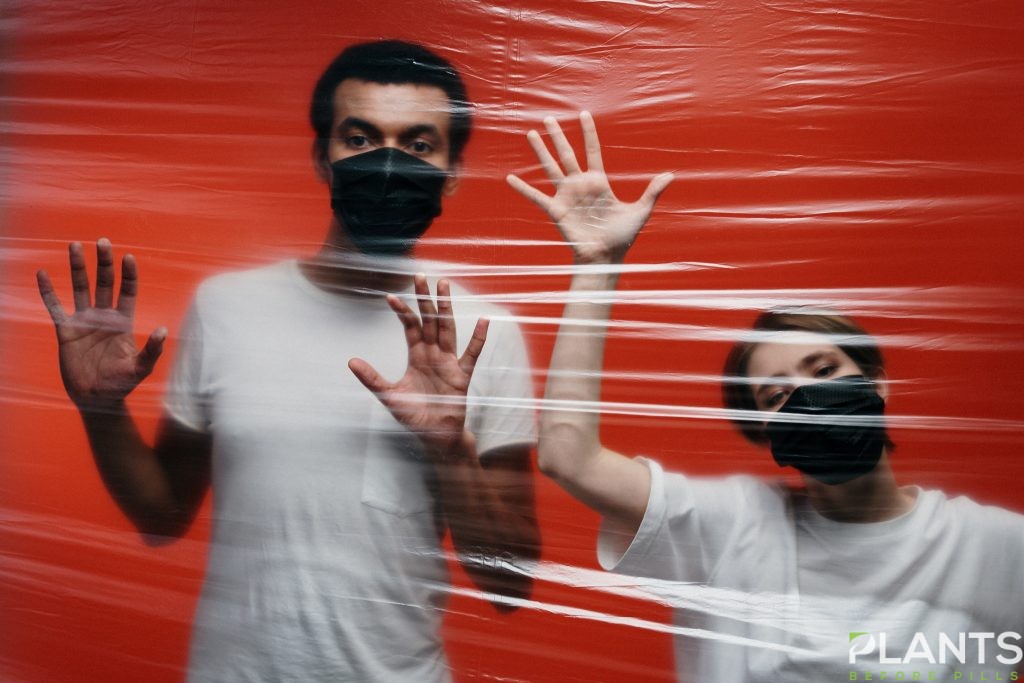 Why Productivity Isn't Always Exactly the Answer
The Internet has been highlighting the need to be productive, what with the plethora of how-to articles abounding everywhere you look. There has even been an influx of new CBD companies sprouting up during this time using white label CBD services. However, with a global pandemic in the midst of everything and almost every aspect of life revolving around this, it has become increasingly harder to focus on the now and be productive.
Undergoing through all this unnecessary pressure and anxiety only furthers you and other people in the same boat to become counterproductive. In a time that's already highly stressful in itself, it's certainly not doing you any good to dwell on pushing yourself towards your limits.
Because of this, taking a backseat and doing the absolute minimum is okay. It's okay to do nothing and feel at peace with it. From sitting on your couch with your trusty vape pen with cbd live resin to eating your carefully prepared gentle CBD oil-based foods, there's nothing like taking a step back and dealing with the curveballs life throws at you – one step at a time.
How CBD Oil Can Help Soothe Anxieties Away
If you're lucky to be in a state where cannabis consumption has been legalized, chances are you've stocked up on your goods just as states and the whole nation has announced steps to mitigate the pandemic. Should this be the case, consider yourself lucky that you have your stash with you to get you through this quarantine.
A type of cannabinoid, cannabidiol, otherwise known as CBD, is naturally found in cannabis plants. Throughout history, studies show that CBD oil has helped reduced anxiety and stress within individuals, as well as address other feelings and signs of pain and discomfort.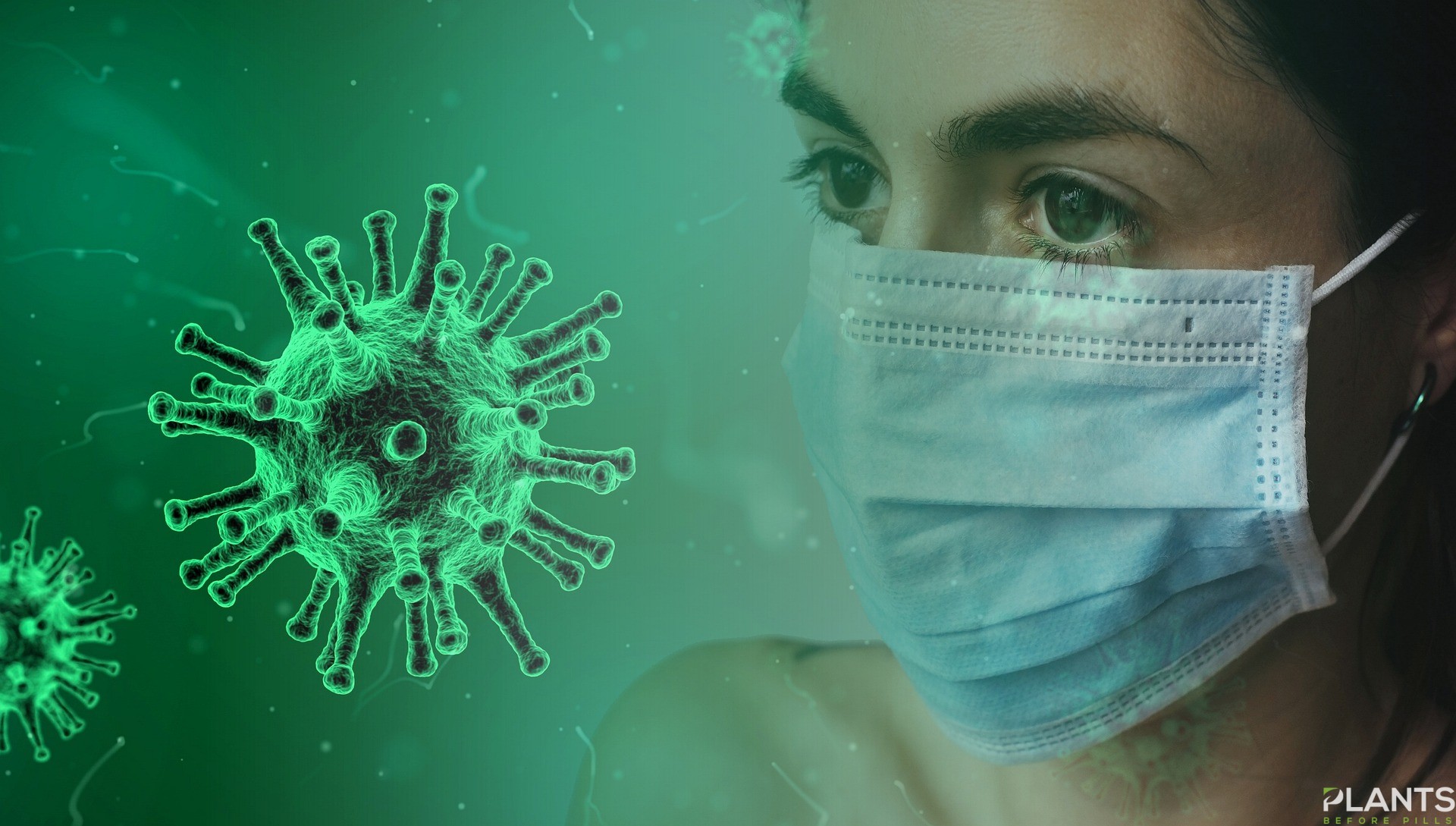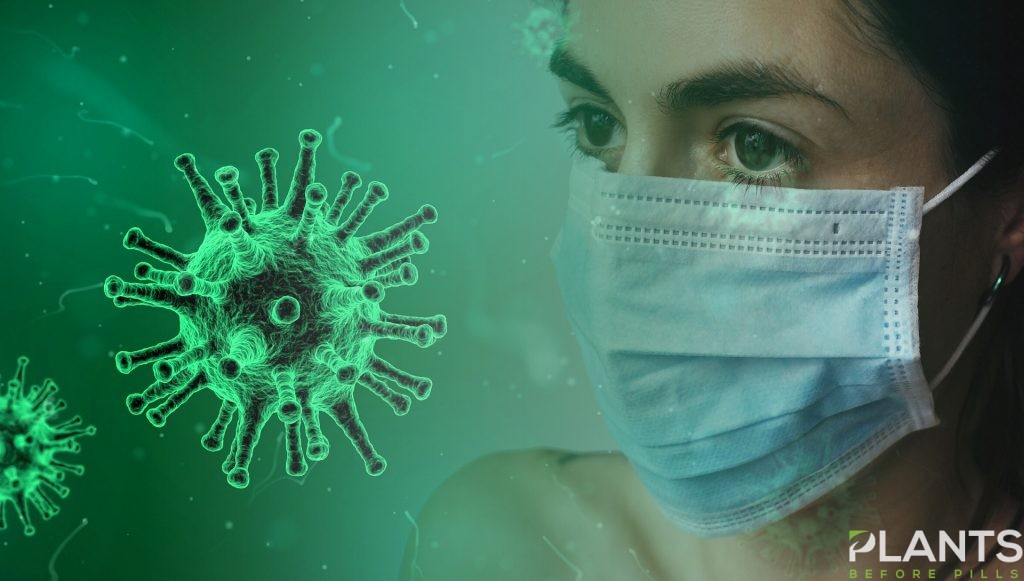 While consuming cannabis these days definitely has its benefits, especially with its capacity to move users to a state of intoxication and 'high,' this may only trigger feelings of paranoia and disassociation in some users. An in a global pandemic, a trip to the hospital – where doctors and other medical professionals are treating COVID-19 patients and other people showing such symptoms – is the last thing you want right now.
Because of this, sticking to cannabidiol might be in your favor. Taking this as a form of treatment have resulted in individuals reducing their anxiety and stress levels. It has also greatly helped in treating depression and other similar conditions, all without the unwanted effects of antipsychotic drugs.
Ways of Managing Stress During the Quarantine with CBD Products
Now that you know that CBD oil for anxiety can be a useful option in these events, it may be high time to consider this as you manage your stress and deal with life in quarantine. Below are some activities that will hopefully bring you a much-needed sense of calmness to your everyday routine. Who knows, these might just give a sense of normalcy and respite that you have been desperately in need of.
Practicing Self-Care with CBD Beauty Products
Being in quarantine doesn't mean you're letting yourself go. This does not give you the excuse to skip your daily face regimen. As a matter of fact, this may be the best time to stick with your skincare routine and emerge from this outbreak with much-renewed skin. Just think of yourself as a dewy dumpling that absolutely thrives in feeding your skin (especially your face) with moisture.
While quarantine has left your mental health in a slightly less than the attractive state, there's a silver lining in all of this: your skin is finally breathing better. Without all the makeup you put on a daily basis and without the daily commute on trains and buses, your skin may have just achieved a whole new level of glow.
If you're interested in trying new cannabis skincare and body products, now may be the best time. Not only can you monitor your skin vigorously over the next few days and weeks, but you can also feel a bit more luxurious now that you have the time to really go over skincare routine.
Breaking out due to the stress and anxiety that the pandemic has brought you? A CBD oil-based facial oil is Herbivore Botanicals' Emerald CBD + Adaptogens Deep Moisture Glow Oil. Apart from soothing inflammation and keeping acne at bay, it's also hydrating enough to seal in your moisturizer. If you have a tub to soak into, you might also want to go the extra mile and take a cannabidiol bath bomb in preparation for a good night's sleep.
Keeping an Active Lifestyle
Gyms and other exercising locations may be closed given the virus outbreak. In fact, you might even notice that social distancing guidelines are in place. However, there are still other ways you can maintain an active lifestyle no matter how big or small your home is. From doing apartment-friendly aerobic exercises to hardcore HIIT, exercising keeps your body fit and healthy. Not to mention, it can help you release those much-needed endorphins, otherwise known as the hormones that make you feel happy and be more optimistic.
To aid in your post-workout recovery, working with CBD oil has been found to be effective. Aside from allowing you to deal with your current situation stress-free, you'll also feel less-inflamed after a brutal workout. It's a better alternative compared to traditional medicine or anti-inflammatories.
Maintaining a Healthy Diet with CBD Oil Edibles
Stress is a huge factor in changing the way you eat and how you process your food. At times, it can even take a toll on your body, leading to a weakened immune system. Now that the whole world is battling an unseen enemy, experts have advised people to boost their immune system by keeping a healthy diet. Among these, of course, include eating leafy greens, fruits, and vegetables. Doing so will help nourish your body from inside out and allow you to better deal with your stress.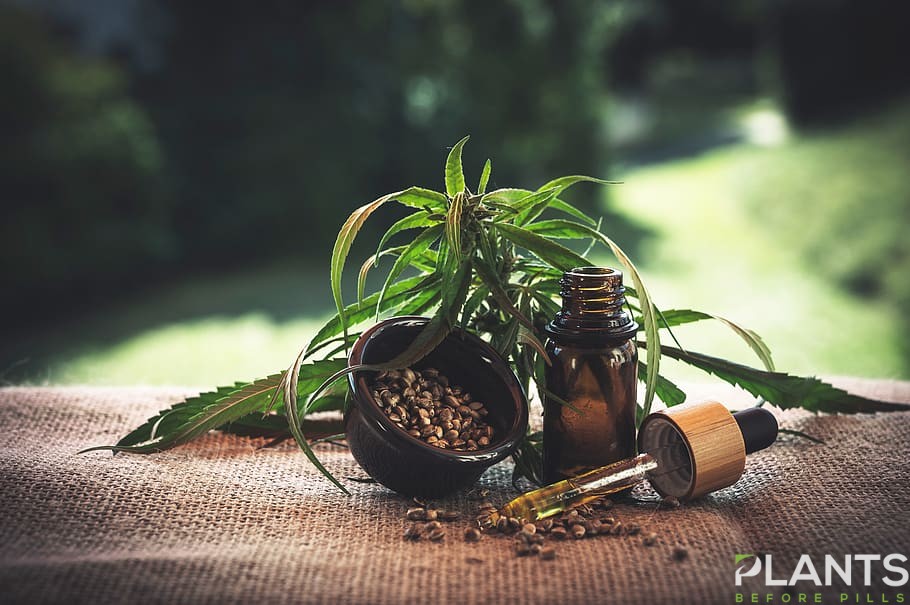 With more and more people turning to home cooking and baking as a coping mechanism – not only to lessen going out and also to maximize their pantry ingredients – you might want to try your hand on a number of quarantine cooking recipes.
Bon Appetit has tons of easy dishes you can cook at home whether you're a beginner or seasoned professional. One of the easy dishes you can try is their brothy pasta with chickpeas. Think of this as a chickpea pasta soup of sorts. It calls for a drizzle of olive oil at the end. But, to make your creation a tad notch higher (pun intended), lace it with Wonder Valley x Lily's CBD Olive Oil. It boasts of a peppery, herbal quality that works well with a variety of dishes. Since this is a flavor enhancer, you can expect its sharp and fruity notes to stand out.
Watching Films and Television Shows
If you're not up for anything that will require productivity, and instead, simply want to retire to a quiet and peaceful distraction, then Netflix and chill (the wholesome kind) might be up your alley. Watching television shows and films are a perfect way to relax and learn. One of the films that are worthy to be watched at the video streaming platform right now is Dude.
Centered on the lives of four teenager friends on the verge of leaving high school, Dude shows just how important cannabis in dealing with different circumstances. From coming to terms with grief to celebrating new milestones in life, the young group shows that cannabis remains a central part of their lives even when they're about to move miles away from Los Angeles, California. A coming-of-age, bittersweet film, this Netflix movie deserves to be up there on your list.
Quarantine and CBD – Conclusion
Life in quarantine is opening up ways for people to come to terms with a new normal sooner rather than later. By following these steps, you can help manage your stress with the help of CBD products and lend a sense of normalcy to help you cope with these unprecedented times.
Pot for Pets: Benefits of CBD Oil for Furry Friends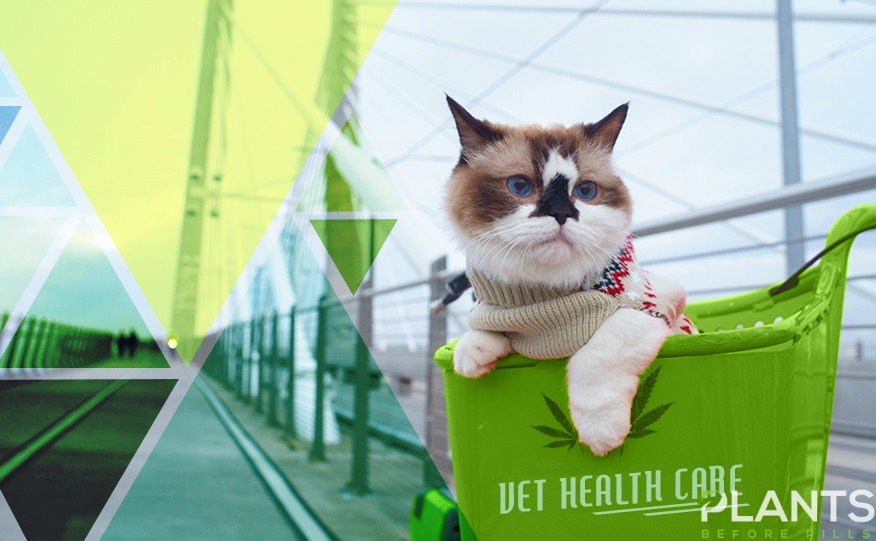 Many American individuals or households consider dogs, cats or other domesticated animals as part of the family. According to data published by the American Pet Products Association, 60.2 million US households own at least one dog, 47.1 million at least one cat and 12.5 million at least one freshwater fish in 2017-2018. In terms of pet population, freshwater fish tops the list with 139.3 million, followed by cats with 94.2 million and dogs with 89.7 million.
Americas' Love for Pets
And these pets are not just a mere companion; they also receive lavish treatment just like a human family member. Americans, particularly millennials, prefer to choose pets over human companions and love interests. According to the Institute for Family Studies, instead of starting a family, many 20-somethings opt to buy dogs or cats. A study by the American Pet Products Association echoed this finding, saying that 73% of this demographic own a pet.
Not only that, since 2012, these cuddly companions are getting a greater share of the personal income of their owners. As of 2017, Americans are spending $70 billion a year on products and services for their pets. Now, pooches and kitties have their spa and grooming day. They also get pampered by their owners with expensive food. In a recent The Wall Street Journal report, millennials are feeding their pets with expensive food than even well-known brands like Pedigree or Purina. In another study, this time by Nielsen, households spend around 37% on pet food every year between 2007 to 2017. With this lavish treatment, dogs and pets are not just best friends for many Americans — they are "fur children" for this cohort.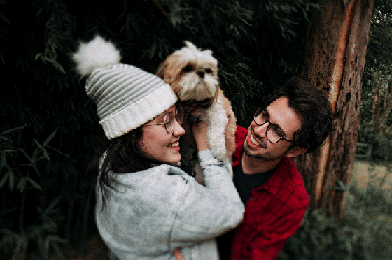 Vet Health Care
As pampered "kids," pets now receive the best health care than in the previous generations. From 1991 to 2015 spending for veterinary care ballooned from $4.5 billion to $35 billion. As the demand for veterinary care surges, experts also forecast the pet health insurance industry to double from slightly over $1 billion in 2017 to $2 billion in 2022. The market is growing at a rate of more than 14% per year.
Pet owners like you can use their coverage to provide treatment to pets, which are getting as costly and complicated as human health care. Nowadays there are diagnostic testing with an MRI machine that costs a whopping $400 per scan. Moreover, veterinarians are now providing treatment to advance clinical conditions in animals. They are now treating dogs for depression and other mental health issues. Cats suffering from arthritis and fractures can now get water therapy.
Not only that, some veterinarians are giving holistic medical treatment to our ailing fur friends. You can now hear clinics that administer acupuncture, aromatherapy, homeopathic, chiropractic, and laser therapy. Some veterinarians also prescribe herbal supplements to avoid the dangerous side effects that your furry friends get from traditional prescription medicine.
CBD Oil for Pets
Just as the pet healthcare industry is booming, so as the medical cannabis industry in humans. Both markets saw exponential growth over the past years, and there are no signs of slowing down. The cannabis industry — particularly cannabidiol (CBD) — is expected to generate $22 billion in total sales by 2022.
In humans, CBD and other substances from marijuana and hemp are providing a host of medical benefits. More and more studies about this wonder therapeutic substance are proving its efficacy. Now that 33 states legalize medicinal marijuana, more consumers are trying to incorporate this compound to their health and wellness regimen as many patients report improvement in their condition after taking cannabis products such as CBD oil and THC oil.
Many pet owners are also giving doses of CBD oil and other products to their pets after hearing testimonials in the news or from their friends and experiencing relief first-hand. They believe that their ailing pets will receive the same benefits just like humans.
The cannabis hype becomes more resounding after the passage of the 2018 Farm Bill that lifts the ban for hemp-derived products, including cannabidiol. Now, pet care companies are including CBD oil in their products. Because CBD has no psychoactive effect, it is regarded safe by medical organizations, including the WHO. The claim of CBD's safety and its numerous health benefits for humans and mammals attract more and more dog owners to buy these products for their ailing furry friends, many veterinarians say.
While some vet healthcare professionals are still doubtful of cannabidiol's potency to pets because of lack of scientific research, many cannabis researchers and veterinary health specialists prescribe CBD oil mainly for the following reasons:
All animals have an endocannabinoid system (ECS). Even primitive animals like sea squirts are found to have cannabinoid receptors, which comprise a considerable part of the ECS. This system in our body is responsible for balance body functions including pain and appetite. It can also influence the development of neurodegenerative disorders, rheumatoid arthritis and even some types of cancer. The CBD can stimulate the ECS, which can result in improved homeostasis and reduction in pain sensation and inflammation.
CBD has no harmful effect on animals
Unlike THC, the other compound from cannabis with health benefits, CBD gives no "high" on animals. THC oil and other products can be dangerous to animals, said Dr Gary Richter, a veterinarian of 20 years and a cannabis researcher for pets in an interview with GreenState. He said that even a minute quantity of THC in the blood of animals could lead to various complications, including death.
CBD Health Benefits for Pets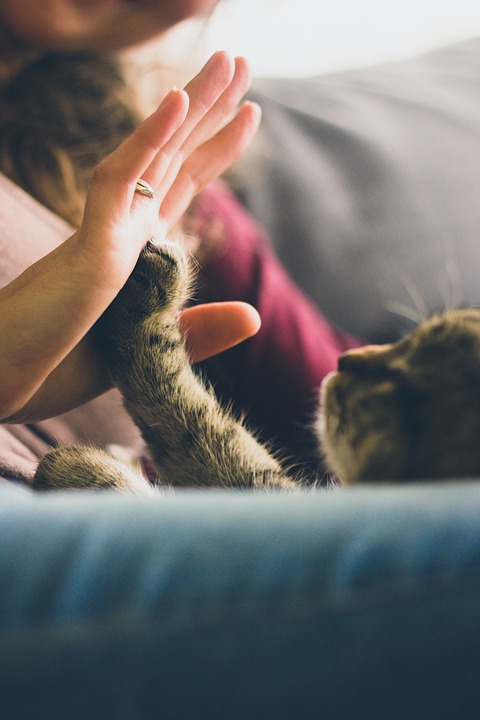 Veterinarians and cannabis experts who look forward to the CBD as medication for pets say the compound can provide the following health benefits for animals:
Relieves chronic and severe pain
There is no other devastating sight for a pet lover than seeing a furry friend wriggling in pain. Injecting or administering CBD oil for pain can a potent relief to a suffering pet. The cannabinoid oil can temporarily stop the body from absorbing anandamide, a neurotransmitter that helps lower pain signals in the brain.
Just like humans, dogs and cats too, suffer from separation anxiety and noise phobias. Dogs that experience anxiety show symptoms such as aggression, drooling, panting, urinating or defecating in the house, destructive behavior, excessive barking, restlessness, compulsive behaviors, and depression. If not treated, an anxious pooch might either act aggressively toward people or become withdrawn or inactive. CBD calm the mind and relieve stress.
Has a potent anti-inflammatory property
Cannabidiol also has an anti-inflammatory property. For many researchers and doctors, this property is one of the main reasons this substance is highly useful in healing a wide variety of health issues.  Aside from reducing the pain from arthritis, CBD can also treat multiple sclerosis, irritable bowel disease and other conditions brought about by inflammation.
Stops Nausea and Vomiting
Nausea and vomiting can lead to many worrisome symptoms like lack of appetite, diarrhea, dehydration, rapid weight loss, and fatigue. Many studies have proven that CBD hemp oil can control nausea and vomiting while improving appetite.
Treats Seizures and Epilepsy
According to estimates, around 5% of dogs suffer from seizures. Most dogs with seizures given drugs like phenobarbital and potassium bromide, which can be extremely harmful to their liver and other organs. One of CBD's most popular uses is its capacity to help treat seizures, spasms, tics, and tremors. Some studies even showed the cannabinoid oil is instrumental in restoring order to neurons that causes the seizures.
Cannabidiol is beneficial for the heart of both humans and pets. Studies found that this compound can limit the damage from dysfunctional blood vessels and irregular heartbeat. This compound can also protect blood vessels from getting damaged and dilation of the arteries.
Protects the nervous system
Like humans, many dogs also suffer problems in their nervous system such as amyotrophic lateral sclerosis (ALS), Alzheimer's disease, Parkinson's disease, and other neurodegenerative diseases. Cannabidiol has the amazing capacity to restore damaged brain parts.
Like humans, cancer and malicious tumors affect pets. Many animals receive chemotherapy as a treatment for this fatal disease. However, this treatment can lead to a variety of side effects, including fatigue, diarrhea, vomiting, and loss of appetite. CBD can relieve pets from these side effects. What's more, some studies prove the compound has anticancer effects on their body.
Recommended Dosage
Giving CBD hemp oil to your pets should be guided by a veterinarian. First, you should consult a veterinarian to make sure that the compound will not interfere with your pet's treatments, medications or health conditions.
Most veterinarians prescribe an initial dosage of 1mg of CBD for every 10 lbs. of the pet's body weight, once or twice a day. You can gradually increase the dosage of CBD every week until you see progress in their health. Also, take time to monitor your pet for hours after giving them CBD to ensure they are okay.
CBD oil provides a wide range of benefits for humans and pets alike. Just make sure to consult with veterinarians to avoid putting your pet pals in danger.