Why People are Microdosing Mushrooms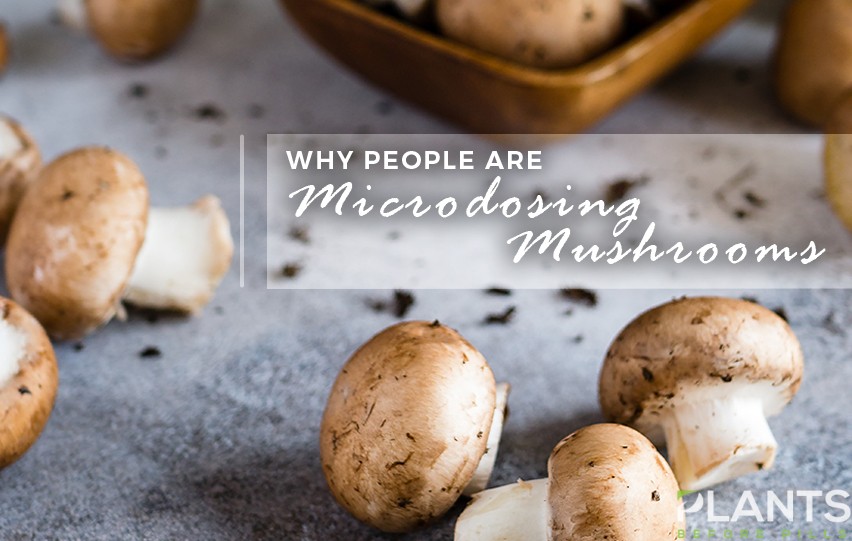 Over the past years, there are reports of various types of people – professionals, artists, shroomers and Redditors – using microdoses of mushrooms. Even the type-A experts in Silicon Valley were reportedly using super small amounts of psychedelic mushrooms to stay on top of the game. The extent of shrooms being used in microdoses has become so expansive that more and more individuals are getting interested in such fungi.
Microdosing, which is the practice of consuming a one-tenth dose of the psychedelic, is said to give a boost in energy, creativity, cognition, mood and focus because of a compound called psilocybin. With this, scientists worked to see whether these claims are factual or simply a placebo. Here's what they found:
The Benefits of Microdosing Mushrooms
Higher Convergent Thinking
Convergent thinking, or the ability to process abstract concepts in problem-solving, is observed to be increased when people take microdoses of psilocybin. This type of thinking is used when looking for correct and fixed answers to well-defined questions. This means that microdosing can improve a person's ability to solve standard problems.
Higher Divergent Thinking
Meanwhile, divergent thinking, or the ability to processes unique ideas and exhibit mental flexibility, is also improved when microdosing. It fuels the imagination of users, which leads them to find new opportunities, innovations and unconventional solutions. Simply put, small doses of psilocybin can help individuals find creative solutions to problems.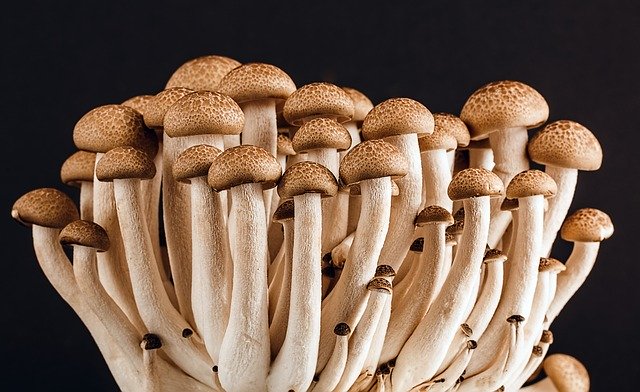 Better Creative Performance
The thing about convergent and divergent thinking is that both are involved in creativity, according to psychologists. If you are wondering why psilocybin has such effects, it is important to understand that it binds with neurotransmitter receptors, particularly receptors for serotonin.
Serotonin is known to regulate your happiness and overall wellbeing. In fact, not enough serotonin in the body can result in depression, for example. Now, when a small amount of the compound found in binds to the neurotransmitter activates the part of the brain that handles imagination, introspection and control reflection.
Another scientific study found that microdosing improves creativity. However, it also found that it helps users focus and become more self-efficient. When people consume small amounts of psychedelics, they become more aware, mindful and engaged in what they are doing.
Moreover, they also experience an improvement in their motivation, confidence and sense of agency. Nevertheless, the study found that they also show more concern with self-care in the form of meditation, introspection and behaviors related to mental health. When combined, these two effects can result in increased productivity.
Aside from those mentioned above, microdosing also showed positive effects on the consumer's mood and energy levels. In fact, improved mood is the most prominent effect of microdosing, according to this study. Users report a boost in happiness, peace, calm and well-being.
Meanwhile, this practice also results in alertness and stimulation. It also induces wakefulness, which coincides with some claims that users do not feel the need to consume coffee when they microdose.
A Word to Remember
While many people, even professionals, are microdosing, it is important to remember that some psychedelic mushrooms remain to be banned in many places in the United States. Just like cannabis, these shrooms are listed as Schedule I items as per the Controlled Substances Act.
Conclusion Results found by scientific studies show that magic mushrooms do have positive effects when consumed in microdoses. As more and more people are starting to get on with this trend, there are calls to legalize this fungus in order to make it available for people to use as a way to improve their quality of life and performance.
Must-Dos Before, During and After Your Cannabis Dispensary Visit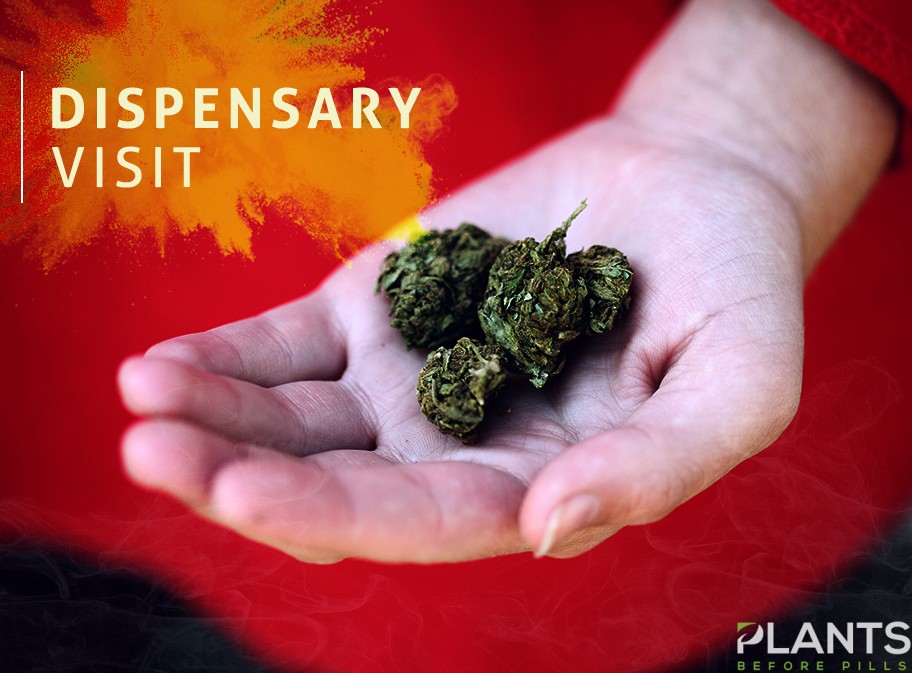 With all the buzz around marijuana and hemp, more people are becoming curious about trying these products for themselves. This is why talking about the best ways to get your hands on these items has become all the more essential. If you are planning on going to a cannabis dispensary, here's what you need to do before, during and after your visit:
Before Your Visit Cannabis Dispensary
Nothing beats the feeling of going to your trusted dispensary for a visit – aside from the feeling you get when you ingest your cannabis, of course! Whether you are a long-time enthusiast or a newbie to the cannabis world, keep in mind that it is always important to prepare for your dispensary visit. These are some of the things you should do before you go:
• Check Your State's Marijuana Laws
There is no denying that this plant has been widely used in the United States for decades. However, recent changes to legislation have made the medicinal and recreational use of cannabis legal in a number of states. As of today, 33 states have legalized medicinal marijuana, 10 of which (with the addition of Washington, D.C.) allow its use for recreational purposes too. Moreover, cannabinoids such as cannabidiol (CBD) and a controlled amount of tetrahydrocannabinol (THC) are permitted in a majority of the states, except Idaho, South Dakota and Kansas. So, before you go to a dispensary, ensure that using this herb for your intended purpose is allowed in your state.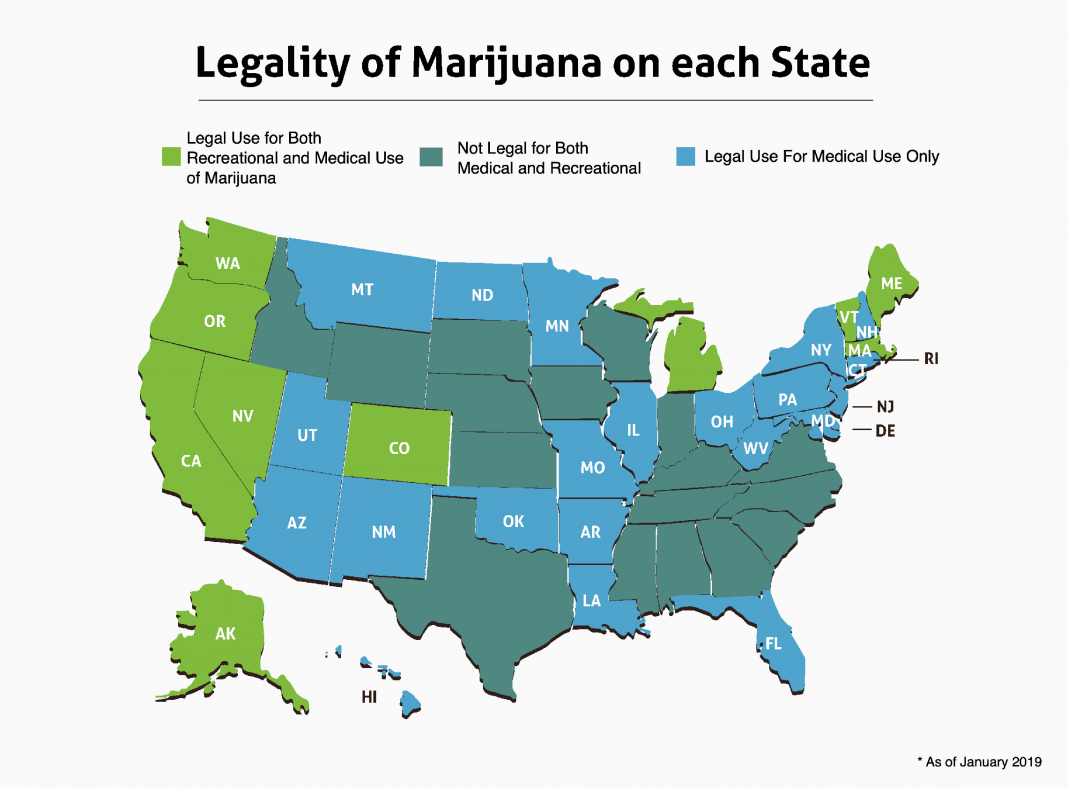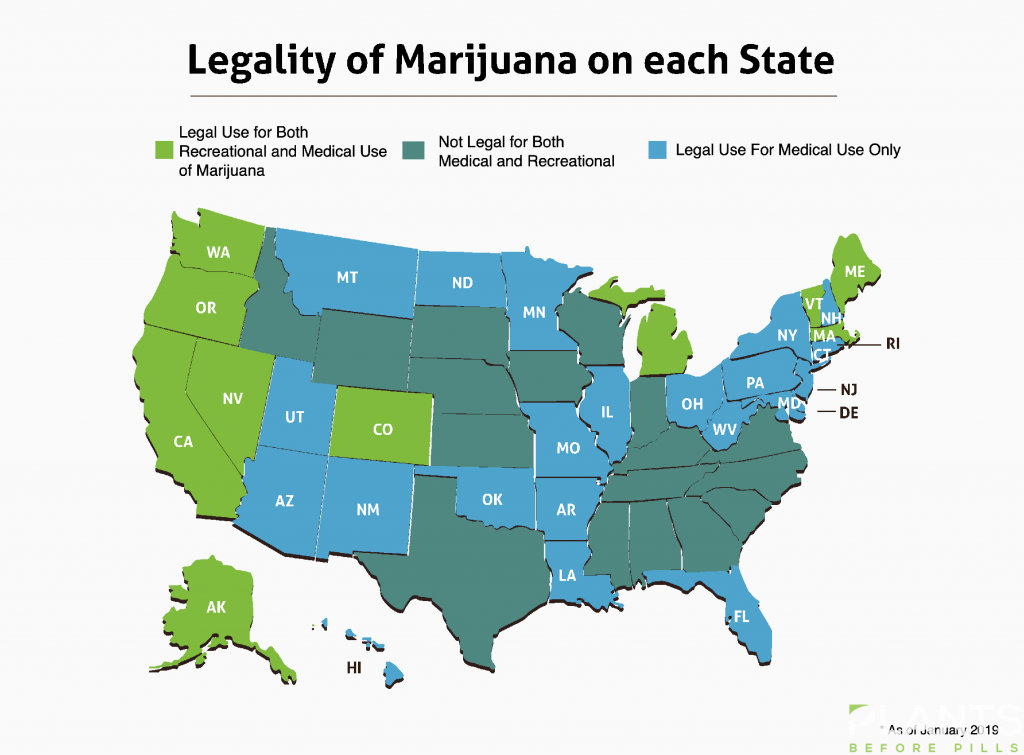 Once you are sure that possessing and using cannabis (and cannabinoids) for medicinal or recreational purposes is permitted in your state, you should take note of the specific details of such permissions. How much cannabis are you allowed to possess on your person? How about in your place of residence? Are you required to obtain an MMJ card before you can get your dose of cannabis? Keeping tabs on the policies can help give you peace of mind in knowing that you are aware of the fundamentals and on the right side of the law when purchasing this plant.
• Do Your Research
Another important step you should take before you travel to your dispensary is to do due diligence on such dispensary. Aside from knowing the law, you might want to do further research to make sure that your trip is worth all the effort. A quick look online to get the best marijuana dispensaries in your area is a good idea. Look for a local dispensary that operates legally, and that offers excellent products, services, and variety. The best way to do this is to scour the internet for reviews about a particular dispensary. Take note of what they have to offer, how their budtenders interact with customers and the overall quality of the shop.
You also need to make sure that you know how CBD and THC works. Basically, these compounds bind with the body's cannabinoid receptors located in the central and peripheral nervous system, as well as in the digestive and immune systems. What's fascinating is that our bodies have a natural endocannabinoid system and the compounds from the herb simply enhance its functions. It is also crucial to know that a 1:1 ratio of CBD and THC improves the effects of these two cannabinoids.
By knowing how cannabis works, you will be more confident about getting these products. This knowledge can also help you decide which products will best suit your needs to achieve the desired results.
• List Down Your Expectations
To guarantee that you get the effects you are aiming for, be sure of your needs and preferences. First, determine what you want to get from the product. Are you looking to take advantage of cannabis' medicinal properties? Or do you simply want it for the recreational effects it offers? This will help you determine what kind of item to get.
For the dispensary itself, you might want to set a time and place that is amenable to your schedule. A word of caution though, you might want to set aside more time for your visit, especially if you are getting medical marijuana. Just like regular medical clinics, these places can have licensed medical practitioners who will conduct consultations, and these can take time.
• Bring These Essentials
When heading out to the dispensary of your choice, you want to ensure that your visit will be successful. To guarantee that you will be going home with goodies in your bag, make sure that you have these with you before you leave home:
o An ID – In states where recreational cannabis is legal, dispensaries are only permitted to distribute these products to people 21 years old and over. The dispensary may require their customers to present identification cards, so see to it that you bring one that shows your date of birth.
o Your MMJ Card – For people under the age of 21 and in need of medicinal cannabis, make sure that you have your doctor's recommendation. If you are a patient who incorporates this herb into your medical routine, make a point of having your MMJ card with you.
o Cash – Bear in mind that this herb remains illegal federally. Hence many banks and financial service companies prohibit transactions involving marijuana. If you are thinking of going cashless, reconsider this plan and go with cash instead.
During Your Visit
So, you found a place that has great reviews, and you are ready to go. While you are there, you want to make sure that you get the best product. Check out these helpful tips on how to pick the cannabis item that perfectly suits your taste:
• Survey the Selections
With the variety of cannabis products available on the market, these shops are likely to carry a wide selection of items. Take the time to see which of these items might suit you the best. You may find a combination of dried buds, baked goods, and cannabinoid extracts. Decide for yourself the intake method you prefer. Is it the old-school way of smoking a joint? Or perhaps you want to give your experience a delicious twist and get cannabis-infused food products.
Whatever your thoughts, if you ever get confused and overwhelmed, do not hesitate to get help from the budtender. Remember, these people know the items they are selling, and they are there to assist you on your journey.
• Dig Deeper
You may have decided to get, say, the dried buds. You've found the type of product you think you might like. But remember, there is more to marijuana than meets the eye. You still need to decide which strain will certainly hit the spot for you. Again, your budtender will be your best source of information if you're unsure of what to get. If you are looking for a body high, their staff is likely to recommend an indica-based strain, while they can suggest getting a sativa-dominant variety for a head high.
• Go Beyond the Mainstream
Aside from getting mainstream products like dried buds, baked goods, and extracts, you can also get more artisanal ones. From finely made cannabis-infused chocolates and coffees to vape juices and cosmetic items mixed with cannabinoids, you can be as adventurous as you like when choosing a product.
After Your Visit
Congratulations! You have just purchased your cannabis item! You must be excited to consume your newly-purchased goodies. However, the best experience comes when you make the most of these products. Need help? See to it that you keep these pointers in mind:
• Pick the Best Time
You want to make sure that your intake will work to your advantage, so it's important to pick an optimal time for your consumption. If you want a brain high, it is likely that you purchased a CBD-rich item. These products are great for daytime, especially for mornings, as they will boost your energy and creativity levels. For those who work in the afternoon or at night, you can also ingest it before you start.
On the other hand, THC-rich treats give you a body high based on its sedative, relaxing and euphoric effects, making it better to consume these products during your downtime or before you rest.
• Take it Slow
The cannabis experience may vary, depending on the individual. For some, just one hit gives them the effect they are looking for, while for others, it takes time to show results. If you do not get the feeling you are looking for, take our word of advice: avoid taking it all in one go! Give it time to work its magic, and sure enough, you will feel its effects. This way, you are not getting more of a dose than intended, and you will be practicing healthy and safe consumption.
• Enjoy Your Cannabis!
Lastly, the best advice we can give you is just sit back (or get up!) and enjoy the goodness cannabis provides. This way, you can take advantage of what the plant has to offer without worries. Who knows, you might be on your way to becoming a cannabis enthusiast if you aren't one already.
Along with the push to legalize cannabis, the call for proper education on procuring these items is on the rise. This helpful guide is a valuable resource to a smarter, safer and more effective way to avail of and use these products, allowing you to benefit from this wonderful plant.
Why Do People Gravitate To the Pineapple Kush Strain of Cannabis?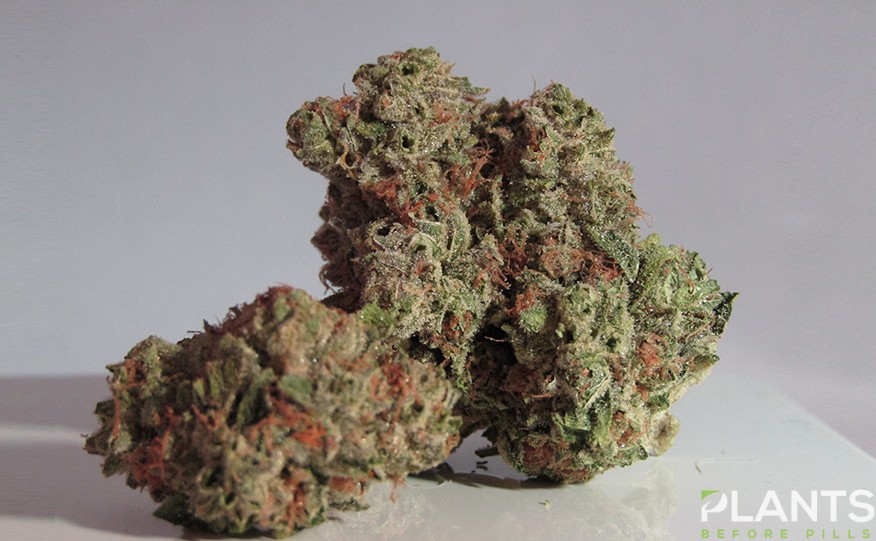 With its legalization in certain states, Cannabis use is on the rise. Popularly known as marijuana, cannabis has become a popular product along with its other compounds such as CBD. While on here, we usually focus on the different aspects of CBD, we would like to touch base on the mother plant, explain the difference between its strains, and let you know what the most popular strain is. From our research, we have determined that Pineapple Kush is one of the top searched for strains. So why do people gravitate towards Pineapple Kush and what differentiates it from other strains?
What is a marijuana strain?
Whether you are a marijuana expert or not, you are probably familiar with the terms Sativa, Indica, or hybrid. Those are the three main distinguishers of marijuana that many of us have become familiar with in mainstream culture. Although a great starting point, research shows that there is not a great deal of consistency when examining different marijuana plants to be able to successfully classify them into just those three categories. The many differences have created many categories that cannabis could be placed into, and that is how strains were created.
Different strains create different effects on the mind and body, and that is how the plants are classified. Similarly, to how different breeds of dogs have different characteristics, and when you are picking out a breed you know what kind of dog to expect, the same works with marijuana. By doing research and determining what effect you are looking for, you can adjust your use to only that strain or something with a similar makeup.
What are the different strains?
Although there are hundreds of different types of strains of marijuana, they are identified by measuring the percentage of Sativa properties versus Indica properties. So what are these properties we speak of?
Sativa is probably one of the most popular strains of marijuana, it is known to create a "head buzz" meaning that you will not get that lethargic feeling you may have heard about. It is generally uplifting and stimulating, and perfect for daily use as it will not put you to sleep.
Indica, on the other hand, is a more relaxing and sedating type of strain. It will give you that body high, lethargic feeling that many of us heard about. It is best suited for evening use or sleep aid.
What is Pineapple Kush?
Pineapple Kush is one of our most requested strains of cannabis to be reviewed and its seeds can be purchased here. It has grown extremely popular and judging by our research, it is a great strain, to begin with. It has a slightly fruity flavor and scent, which is where the name comes in. It is an Indica strain with a slight Sativa influence, the approximate ratio is 80/20. It is a great strain for relaxing during the night times and it is highly potent. It will also ensure that you get deep and restful sleep if you are someone that struggles with insomnia or staying asleep. Many people prefer this strain for their nighttime use to any other alternatives.
How to Take CBD Oil for Skin Topical vs Oral [VIDEO]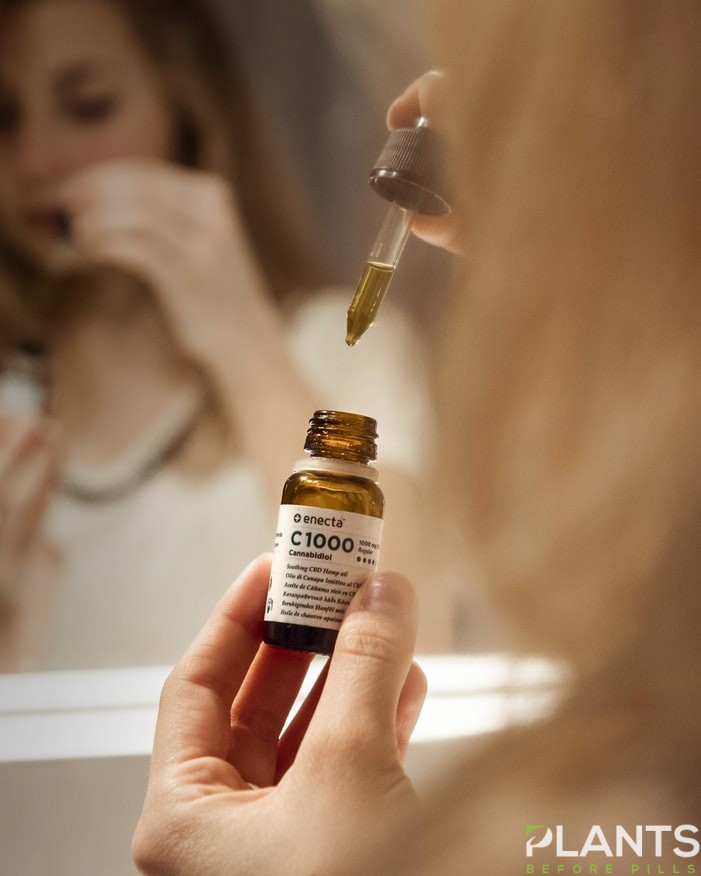 If you're suffering from acne, comedones, or other types of skin irritation — there's a chance that you might here someone recommending CBD to you. CBD has increasingly become a known skincare treatment, as number of CBD skincare products have been released the past few years. If you want to make the most of using CBD for your skin, you might wonder: should I drink it or should I apply it? This video explores the pros and cos of taking CBD orally vs. topically for your skin.