5 Common CBD Vaping Mistakes [VIDEO]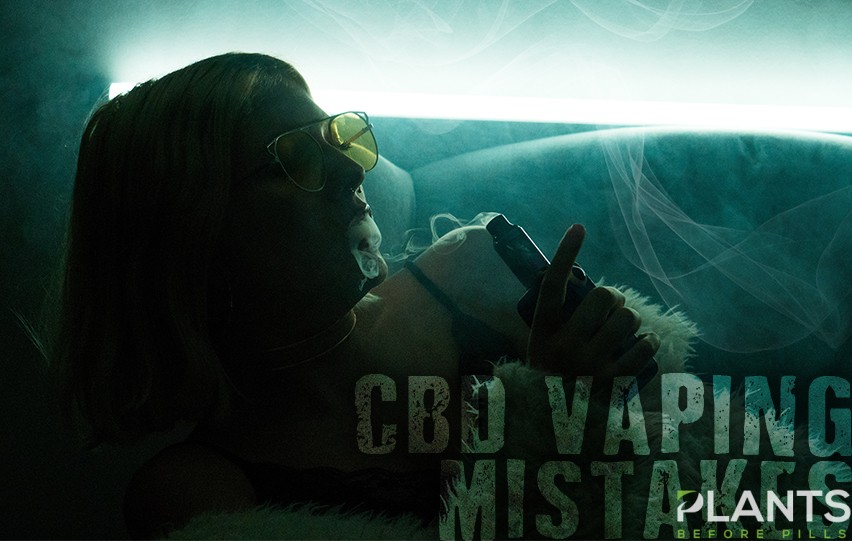 CBD is the non-psychoactive substance derived from Hemp. Due to the radical developments when it comes to marijuana legalization, the marijuana landscape has irreparably changed. Hence, all kinds of marijuana products have become readily available and can be consumed in most places at one's convenience. One of these products is CBD Vape. If you've heard about CBD Vape and want to give it a try, then this video is a must-watch.
Things to Consider When Choosing a CBD Manufacturer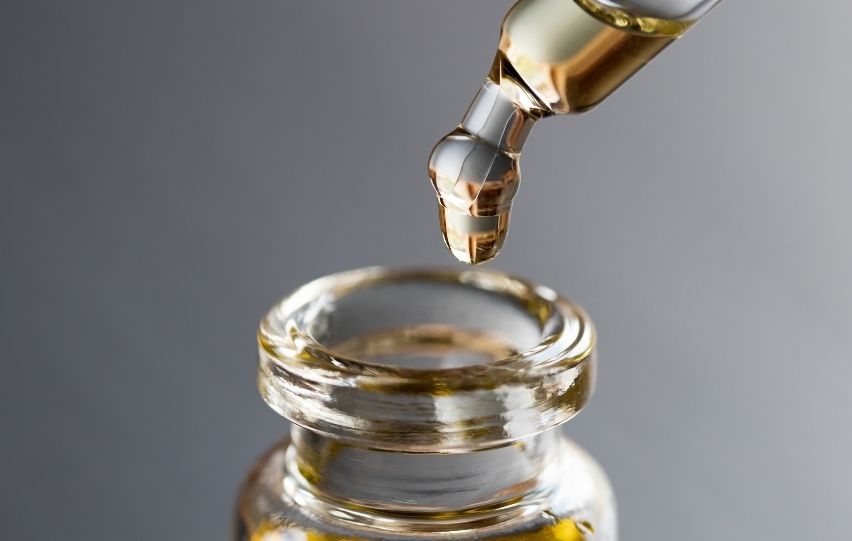 Surveys find that one in seven Americans are currently using products that contain cannabidiol. It is to no surprise that the CBD market is booming and with that, the demand for CBD manufacturers is rising as well. Deciding which manufacturer to work with when it comes to your CBD business is one of the most important decisions you can make. Providing your customers with a product that is of the quality you want your brand to reflect is key. But what should you look for when the options are ample? Below are some things to look for when deciding which CBD manufacturer fits your business goals.
Always Go with a Company That Fits Your Brand Standards
If your brand claims to sell an all-organic, high-quality product, make sure that your manufacturer supports this. Is your product being grown sustainably? How about the processing of the product? Does the manufacturer have proof of an actual facility in which your product is created? Those are all questions to ask when choosing a CBD manufacturer.
Choose Manufacturers That Have Regulatory Licenses
Selling a product with an active ingredient, such as CBD, can prove to be quite difficult. Unfortunately, at the time being, there is little regulation in the CBD industry, and just about anyone claim that their product is of high quality without being fact-checked. For you to ensure that your customers receive only the best quality, consistent, and safe product, you must work with a manufacturer that is being regulated. A couple of regulatory licenses you should consider when choosing your manufacturer are the Good Manufacturing Process (GMP) and Governance and Professional Practice (GPP).
Manufacturers with the EU GMP rating is especially important when choosing a CBD manufacturer UK, as it is European specific regulation. By choosing an EU GMP contracted facility, you are ensuring that your product and its manufacturing is government regulated, safe, and effective. Although having the GMP or GPP certification can reflect in the pricing of the product, it is highly recommended. This will ensure that your finalized product is of consistent quality and ready to be distributed directly to the consumer.
Choose a Partnership
In business, you must have a great working relationship between yourself and the suppliers. Having open and transparent communication will make both of your jobs easier and help avoid any larger issues down the road. By choosing a CBD distributor that has a reliable customer service team that is available to answer any of your questions, it promotes transparency. Having a team that can resolve complaints before they escalate into further problems enables you to smoothly run your operations. By opting in for a partnership with an easily accessible manufacturer, you will save heaps of time spent on issue escalation and communication.
Whether you are a beginner in the CBD field or are looking to upgrade your current CBD manufacturer, there are many factors to consider that are personal to you and your brand. The three above, however, are universal rules of thumb that will decrease any potential problems you may experience with your manufacturer and increase your chances of success in this rapidly growing market.
What's All of the Hype About with Hemp Toilet Paper?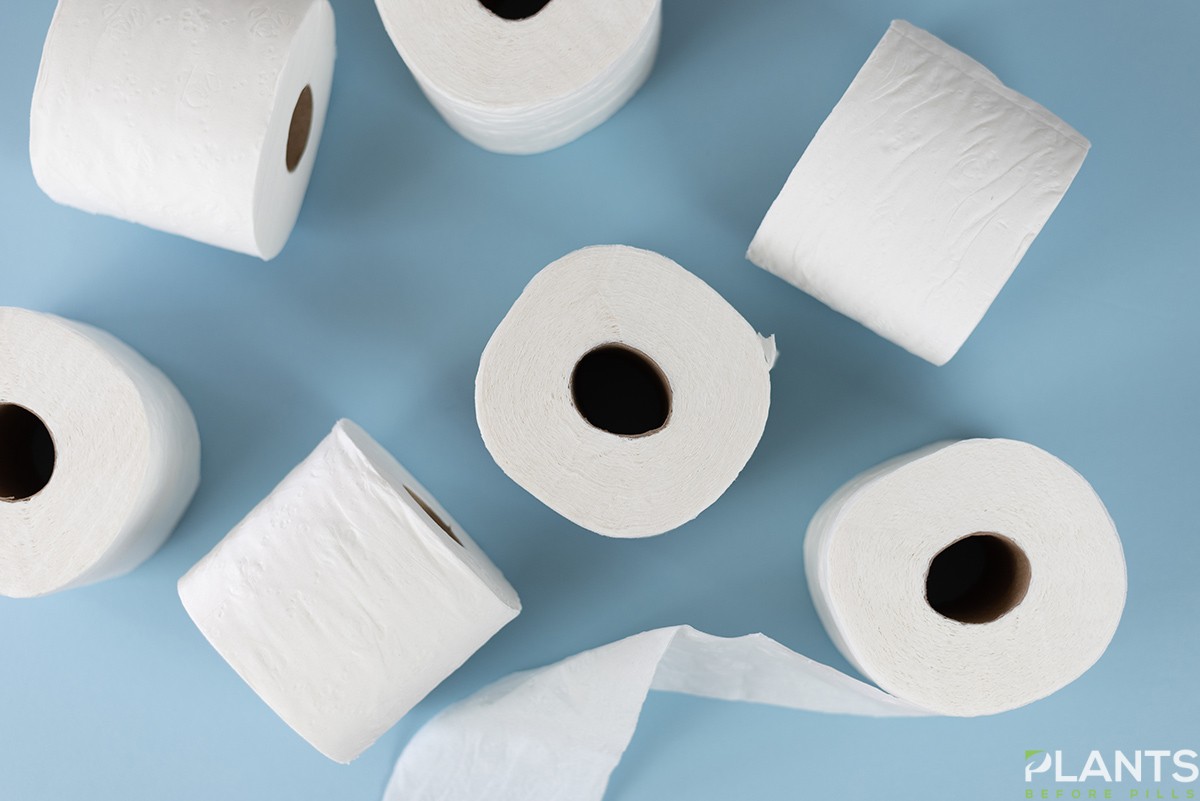 Needless to say, sustainability is the new cool. While many people are choosing to stay away from single-use plastic, carrying their own reusable grocery bags, or opting in for a water filtration system, few of us actually consider that our bathroom essential -toilet paper – may also offer a more sustainable alternative.
Worry not, being sustainable doesn't mean having to completely give up your tissue, but there are certain alternatives that you should consider on your next trip, one of them being hemp toilet paper.
What is hemp toilet paper?
Hemp toilet paper is a less chemically processed toilet paper alternative made out of the Cannabis Sativa plant. While the process of turning hemp into paper is similar to that of trees and bamboo, due to its softer fibers, hemp requires little to no processing or chemical treatment. This makes hemp toilet paper a much more sustainable alternative to your regular "ole" toilet paper.
Using hemp to create paper products is no novelty. The hemp plant has been used around the world for hundreds of years for a myriad of products. The Chinese were one of the first people to turn hemp into paper, and up until the twentieth century, nearly all of the paper production came from hemp.
Why hemp toilet paper can be the better choice?
An average of 270,000 trees a day are cut down in order to support the average use of toilet paper in the United States. Three rolls of toilet paper a week may not sound like a huge amount, but it does have a heavy impact on the environment and creates a lot of excess waste. By choosing a more environmentally friendly alternative, you are not also helping the environment, but making a better choice for yourself, here's why:
1. Hemp toilet paper is said to be softer than conventional toilet paper. Due to the naturally soft fibers of hemp, it is gentle and soft on your skin without all the extra processing.
2. Hemp is naturally antibacterial. Toilet paper is a cause of many different types of infections and we must be especially careful about what we use in sensitive areas. Wiping with hemp toilet paper reduces the risk of a bacterial infection, which is especially important for any woman.
3. Hemp toilet paper absorbs 5x its weight in water. It is also a lot more durable and stronger than traditional toilet paper.
How is hemp toilet paper better for the environment?
Hemp is a renewable resource, and although so are trees, hemp harvests are ready in a much shorter amount of time – an average of 4 months. It can also be recycled several more times than standard paper can. Hemp is also biodegradable. Due to the fact that hemp is typically processed with fewer toxins and harmful chemicals than traditional paper, it can be safely composted and degraded back into the earth. Last but not least, producing hemp toilet paper requires one-fourth of the amount of pulp as producing the same amount of toilet paper from trees. It can help prevent deforestation and save precious land and resources.
Whether your reasons for switching to hemp toilet paper are sustainability or you are looking for an overall better alternative for your own benefit, there is little doubt over the potential huge gain incorporating this hemp alternative has for your life.
Why Giving Your "FurBaby" CBD Can Be Beneficial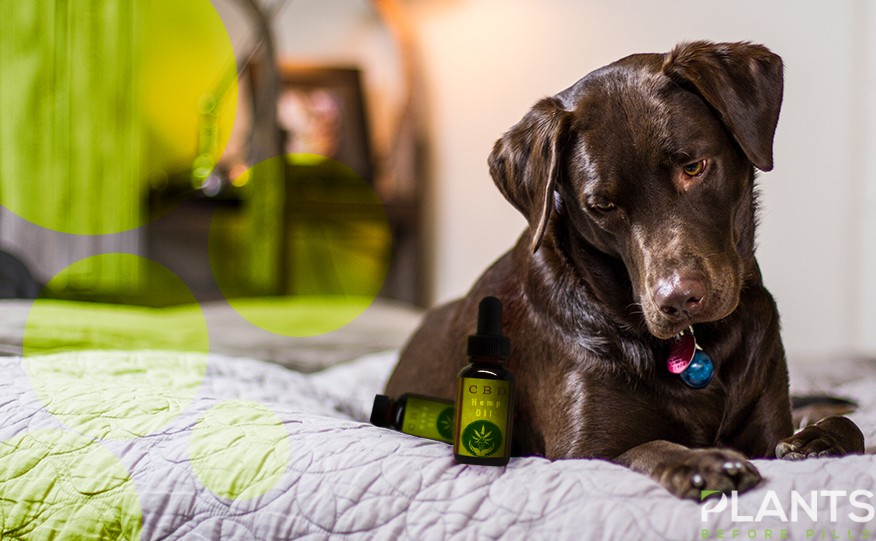 While many are familiar with the incredible benefits of CBD in the human body, only a few are aware that similar effects are attainable for their furry friends. While CBD is part of Cannabis Sativa, rest assured, your pet will not get high from ingesting it, however, they can benefit from it greatly, as cats, dogs, and other pets also have an endocannabinoid system, and since many conditions that exist in humans are also present in animals, they will reap the same benefits from incorporating CBD into their lifestyle as humans would.
How CBD can help your pet depends on what conditions your pet suffers from, below is a list of benefits that CBD provides to pets and their owners. If any of those conditions apply to you or your loyal companion, you might want to take a closer look at CBD products for pets.
CBD Is an Anticonvulsant 
CBD has become a widely known treatment for seizures, that applies to animals as well. Numerous studies have proven that CBD is an effective treatment in controlling tremors, tics, seizures, and spasms. CBD is also able to help manage seizures caused by epilepsy and spasticity due to multiple sclerosis. CBD is a powerful anticonvulsant that can help restore order to the overreactive neurons and allow them to fire at a normal rate, reducing the number of convulsions.
CBD Reduces Stress and Anxiety
While you may be familiar with an emotional support animal for those that suffer from anxiety, pets can too suffer from the same conditions. Animals, similarly to humans, suffer from stress, anxiety, and phobias. CBD has become an alternative to the commonly used anxiety medication due to its similar effects on the body and mind. CBD can help temporarily boost serotonin levels in the brain and decrease stress, making it an effective treatment for anxiety in both pets and humans.
CBD Is Anti-Inflammatory and a Painkiller 
CBD is a powerful anti-inflammatory compound that reduces pain symptoms caused by conditions such as arthritis, multiple sclerosis, migraines, and even cancer. By reducing the inflammation in the body, not only does CBD help reduce pain, but it also helps to manage the condition itself. CBD has also been proven to be a painkiller by its ability to stop the absorption of anandamide. With the increased levels of anandamide in the body, the pain signals to the brain are significantly reduced, therefore allowing for temporary ease in the amount of pain your pet is feeling.
CBD helps ease vomiting and nausea 
Nausea and vomiting are extremely common symptoms in both humans and pets. They can be a result of various conditions or a side effect of certain medications. Although common, they are no less bothersome and can cause a variety of other symptoms such as dehydration, fatigue, etc. Studies show that CBD is a very effective antiemetic and helps to control nausea as well as vomiting, all while stimulating the appetite. While being a powerful treatment for nausea, it lacks the common side effects of traditional medications, making it a safe choice for your pet.
Whether your pet suffers from any chronic conditions or you simply want to better the quality of their life, CBD is a safe for pets supplement that you can easily incorporate into their routines to decrease stress, and increase overall well-being.