5 Travel Items To Take To Make Your Trip Super Enjoyable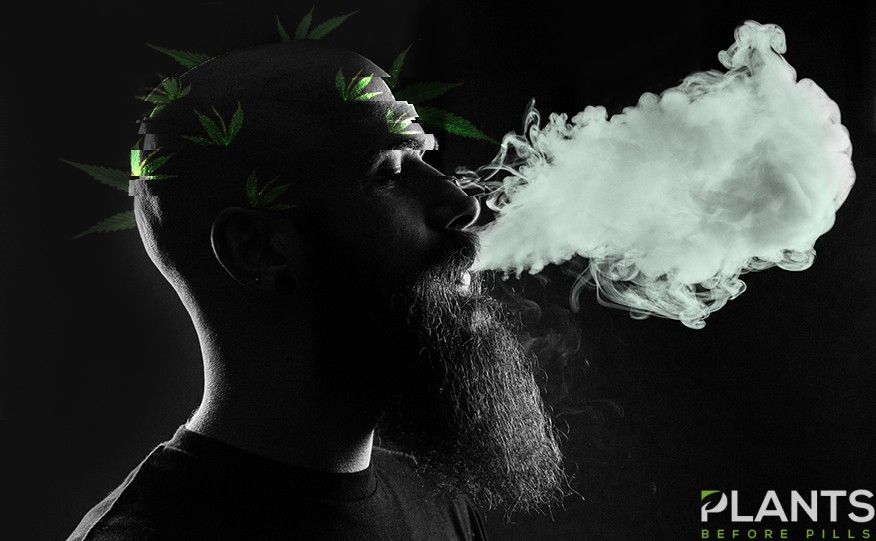 Packing is never easy. That's why we all a few things that we bring with us everywhere. However, it's always nice to hear what's on other people's list of "must-brings" just to make sure you haven't forgotten anything important.
So, here's a list of 5 essential items that we never travel without:
1. Manual Vape
A general rule of carry-on luggage is the less electronics, the better. In fact, this rule can apply to all luggage. So, what am I to do about my vapes? I don't exactly want to declare it at the airport, but I also don't want to spend my holiday without a few puffs.
Luckily, I've found a loophole. That loophole comes in the shape of the Dynavap M 2020. What makes it different most vapes? First of all, it's manual. Yes, I know, very old-fashioned, but it doesn't miss a beat. It also doesn't contain any electrical components – perfect.
Better yet is that the Dynavap M 2020 is entirely portable. Often, when I've had my bags packed to the brim, I can still slip it down the side of a pocket. Plus, it's discrete, so you can enjoy a candid vape on-the-go.
However, truly the best feature of the Dynavap M 2020 is that it breaks up into 5 separate pieces whenever I want to clean it. It doesn't require any extra cleaning tools or a thorough scrub, just some water. Perfect for when I'm traveling from pillar to post and don't have to rest.
Better yet is that the Dynavap M 20202 doesn't lack in performance simply because it's manual. Its adjustable oven cooks my herb just right, squeezing out every last drop without ever burning it. And all I have to do it light it with a simple lighter and wait for the click that lets me know the vape is at optimal temperature.
It's a no-nonsense, no-fuss vape that allows me to vape a considerable amount of herb (0.5g – 1g) at a time. And that's all you need to enjoy your holidays!
2. First aid kit
As much as I like to stay chilled out with my Dynavap; it's my sturdy first aid kit that gives me real peace of mind. Seriously, it's kind of like having my own personal nurse in my pocket while on the go.
Of course, it's only meant to take care of the small cuts and bruises, but they happen quite often. Especially if you plan on hiking or spending whole days exploring through winding city streets.
And that's not all; a first aid kit can hold so much more. I even keep my earplugs for the plane in there! And what does every good first aid kit have? That's right, scissors! Do you know how many times I've had to cut tags off the clothes I bought abroad? Which I would've probably been doing with my teeth otherwise? Too many.
You'll even find tweezers in most first aid kits, so really, they can even function as a grooming kit.
Why not pop into Boots and pick up their famed travel first aid kit? You'll be getting ice packs, wound dressing, burn gel, eye wash, a first aid guide, and so much more. I particularly like the burn gel that comes with it, great for soothing and pesky sunburns.
3. Disinfectant Hand Gel or Wet Wipes
If you're living through or have lived through 2020 – you already know what I'm talking about. Plane seats, hotels, public transport; it can all get pretty germy. And germs make you sick. In fact, touch one wrong germ, and you might end up suffering for your entire holiday.
Nobody wants that.
The simple solution is to carry a few wet wipes or disinfectant gel with you everywhere you go. Then anything that looks like it's a risky bacteria hotspot can get wiped clean! And don't worry, no one will judge you for being cautious these days.
Another benefit of carrying around disinfectant wipes is cleaning your hands or anywhere on your body whenever you need to. Think about it, with the amount of restaurant eating we tend to do on holidays, it's needed. Better yet, if you plan on testing the local street food, you won't have to worry about finding napkins or a place to wash your hands.
So, believe it or not, some trusty wipes and disinfectant could be the holiday savior that you never knew you needed before! I always slot them into pockets of my day-travel bag to make for easy access.
4. Charger Adapters
If there's anything that charge adapters are more known for than being convenient, it's forgettable. In fact, I can't remember the last time I was in an airport that didn't have crowds surrounding the charger adapter displays in the shops.
So, I put this is the first item in my bag if I plan on going somewhere that uses different sockets. And that's another thing to remember, always check what sockets your destination country uses. You don't want to be left high and dry with a phone on 1% – nightmare.
5. Reusable bottle
Maybe you can't get a full bottle through airport security, but you can definitely pass with an empty one – handy. That's one reason why I carry a water bottle as I travel. The second is that I can fill up a water bottle almost anywhere. There'll always be a tap, fountain, hose, or even a freshwater lake. Either way, you'll get your refreshing fill.
Also, sustainability is the order of the day, and there's little more sustainable than a reusable water bottle. When I'm on my travels, I could easily get through 3 – 4 bottles of water a day. Could you imagine if I bought each of those bottles from a shop? That's a lot of plastic. It's also a lot of money and too much time wasted in shops.
So, I always carry around my stainless-steel, sustainable bottle. I fill it up at every chance I get and drink it dry whenever I feel like it. It's the guilt-free way of traveling. No waste, no worries.
You're going to be faced with a mountain of brands if you start looking for reusable bottles, and that can make it hard to pick. My solution is to go to my local shop and pick out the one made of high-grade stainless-steel (reliable), which can hold the amount of water I'll need.
I went for Chily's Black Stainless Steel 500ml. It's simple, stylish, durable, and gets the job done!
And there you have it, the 5 things that you'll always find in my luggage no matter where I'm going. I hope you've found some packing inspiration! By far, my Dynavap M 2020 is always at the top of my packing list, so don't miss the chance to pick one up. You won't regret it!

The 510 Thread Battery and Why It Is So Popular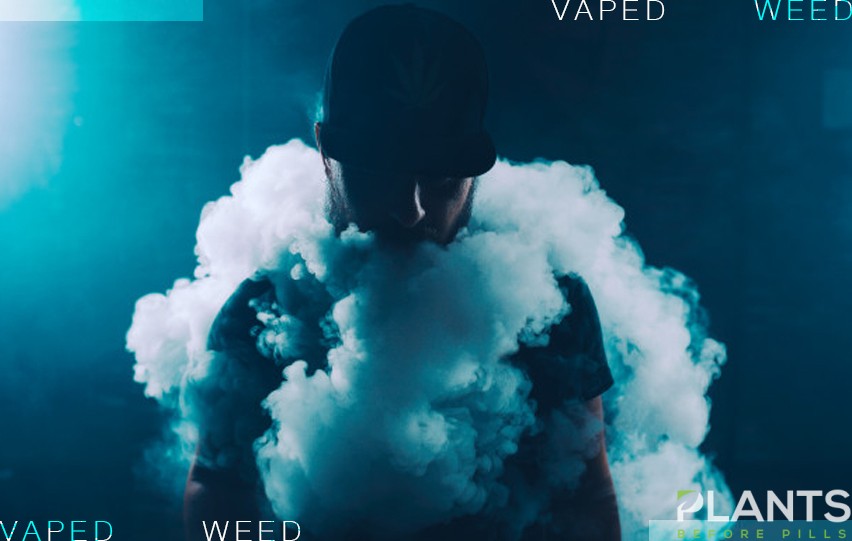 The 510-battery is a unit that is generally used for vaporizing either marijuana or nicotine. While the term "510" has become a generic name for vape pens and their components, the name is actually derived from the OG e-cigarette producers. The threaded connection used to join parts, "510" literally describes 10 threads at 5 millimeters. This kind of threaded connection quickly ended up being the default for most vaporizers, e-cigarettes, and vape pens, making it much easier to use the various cartridges and pens together. Now, most 510 thread batteries and cartridges are compatible with each other. A pre-filled oil cartridge screws onto a rechargeable battery base that warms the oil so that it can be evaporated and then inhaled.
Why are 510-batteries so popular?
One of the main reasons is the cross-compatibility between various vape batteries and cartridges. 510-batteries and cartridges will connect seamlessly. Many variations of 510-threaded cartridges and batteries (also different brand names) will function perfectly well with each other.
Another great benefit is that these battery and cartridge combinations are both lightweight and mobile. The size and shape of a 510-battery can vary; however, one of the most popular (and most portable) is the pen design. 510-batteries are also very discreet. Many 510-batteries and cartridges can fit in a pocket, and for those who prefer to keep their cannabis usage to themselves, plenty of 510-batteries and cartridges appear to look the same as e-cigarettes.
An additional benefit of a vape battery is that most have a timeout set right into their breathing cycle. This implies that the size and also heaviness of smoke are controlled by both time and temperature. Dosage monitoring is vital for people to use cannabis for specific medical conditions, microdosing, or those exploring their tolerance degrees.
Features vary from vape pen to pen, some will immediately activate when puffed and also others require holding down a switch, in addition to a myriad of other alternatives as well as style information that supply fringe benefits.
Utilizing A 510-threaded Battery: Tips & Techniques
Setting up and using a 510-thread battery is easy. Some batteries come pre-charged while others require a charge first. Once fully charged, just screw on a cartridge of your choice and you're good to go!
In cooler environments, oil inside the cartridge might thicken. You can simply hold the cartridge in the palm of your hand few 1-2 minutes and that should be enough to bring back the original viscosity of the oil.
With regards to cleaning, 510-threaded batteries require very little maintenance. If any dirt or debris deposits appear on the threads, just clean it with a cotton swab dipped in rubbing alcohol.

Do you utilize 510 thread batteries? We'd love to hear from you on our Facebook page!
5 Common CBD Vaping Mistakes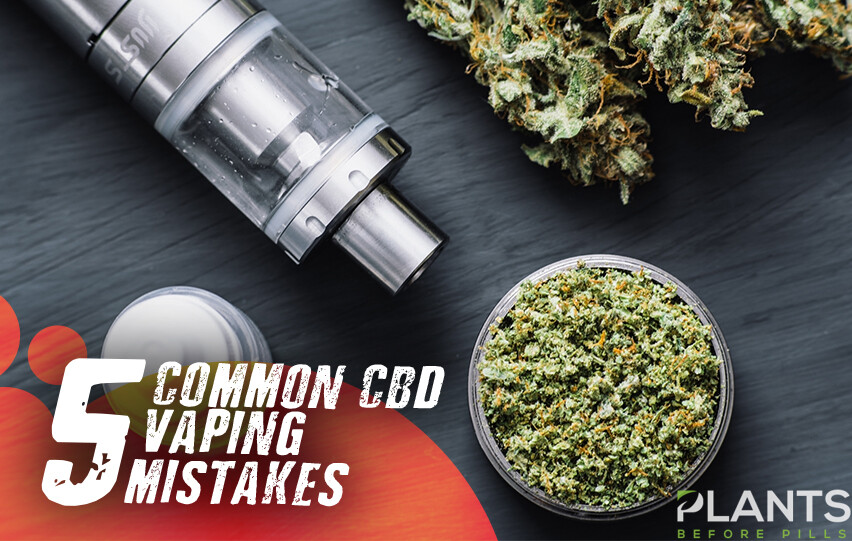 Vaping is one of the most preferred ways to consume CBD. However, if you're a beginner, there will be a tendency to commit one or a few of these CBD Vaping mistakes. Watch this video to have a better idea of how to vape CBD in the proper way.
Why Are Delta-8 THC Cartridges Becoming So Popular?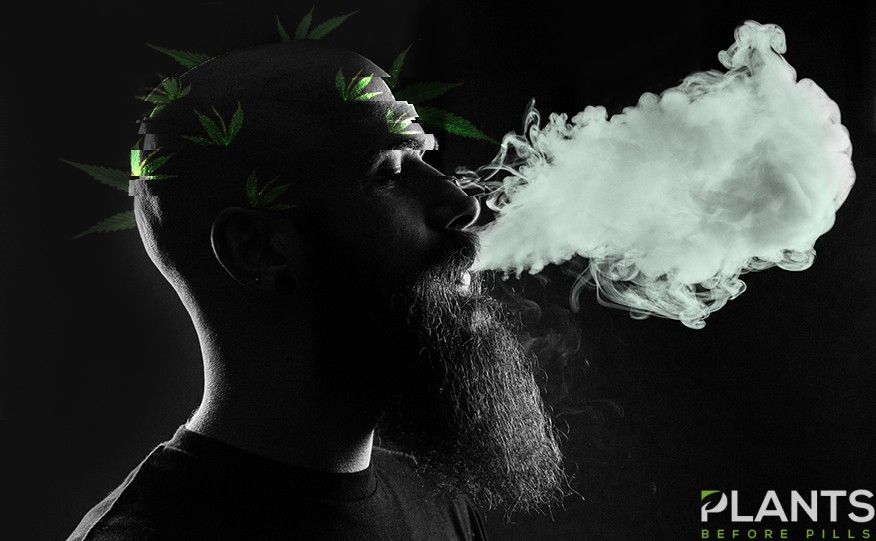 Fun Fact: When most of us think of THC from the cannabis Sativa plant or Hemp, we are actually thinking of Delta-9 THC. This particular form of THC is excellent however, it can ignite some rather unpleasant side effects such as anxiety, paranoia, and even dizzy spells for some people. For many, this is one of the main reasons they shy away from the consumption of cannabis. These ill-effects led many cannabis users to seek an alternative that didn't have as many unwanted consequences.
It was there where Delta-8 THC was born.
What is Delta-8 THC?
For some of you, I know your exact thoughts right now; "What the heck is Delta-8 THC anyways?". Well, let's jump right in with some context to help you understand why it has become so popular in recent years.
In short, Delta-8 THC is a form of THC that's touted to have a more subtle and smooth "ride" in terms of psychoactivity than it's sister THC type, Delta-9. Since the chemical bond that separates the two types are so similar, it's no wonder why they have very similar effects (with some key differences of course). Delta-8 tends to provide the user with more relaxation and focus than Delta-9 and is generally less potent. This type of THC profile may be desired for those who want to continue to be productive in daily activities while getting the best benefits along the way. Another advantage of Delta-8 THC is that it can stimulate the appetite when it's down. This is particularly helpful for those with diseases that require treatments that cause appetite suppression.
Additionally, many people experience less anxiety and more pain relief than they do with Delta-9 THC, along with a more relaxed high. There is no substantiated evidence that concludes these claims are valid, so taking their observations for face value is essential. These are just generalizations of people who have been asked in the past.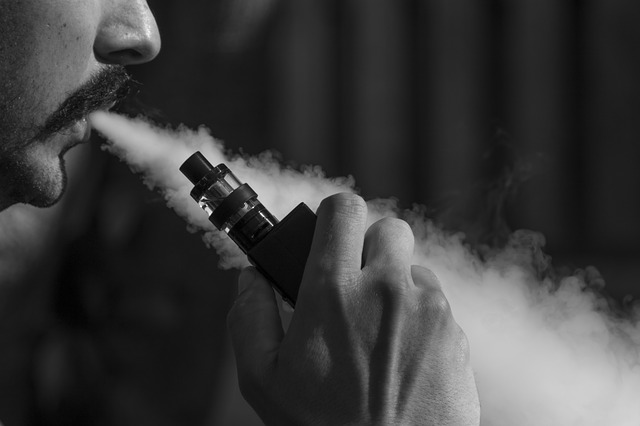 Why Do People Seek Delta-8 THC Cartridges Particularly?
Cartridges are convenient and less odorific than traditional smoking. Simply attach a power supply, which is usually a rechargeable battery pack, and away you puff. So with these added benefits, it's quite clear to see why people are rushing to online retailers or local shops that carry Delta-8 THC cartridges. Get all of the great benefits of vaporizing marijuana without the nasty side effects. This has led many marijuana companies to add this product variation to their inventory offerings, and the consumer has eaten this up. As the popularity continues to increase, look for more companies to produce this variation and more shops and online retailers to stock it.
Conclusion
As labs become more sophisticated and science continues to advance, there is no doubt that Delta-8 THC will be one of the mainstream ways recreational and medicinal users alike will seek to consume over Delta-9. With all of the added benefits, such as a more smooth "high" and less paranoia/anxiety, it looks like Delta-8 THC is here to stay.
Have you tried Delta-8 THC before? We'd love to hear from you on our Twitter page here.