5 Travel Items To Take To Make Your Trip Super Enjoyable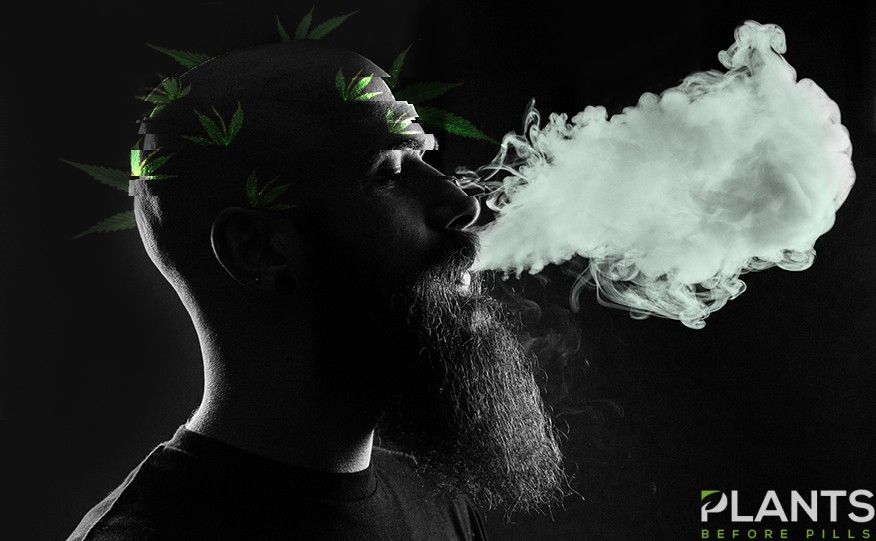 Packing is never easy. That's why we all a few things that we bring with us everywhere. However, it's always nice to hear what's on other people's list of "must-brings" just to make sure you haven't forgotten anything important.
So, here's a list of 5 essential items that we never travel without:
1. Manual Vape
A general rule of carry-on luggage is the less electronics, the better. In fact, this rule can apply to all luggage. So, what am I to do about my vapes? I don't exactly want to declare it at the airport, but I also don't want to spend my holiday without a few puffs.
Luckily, I've found a loophole. That loophole comes in the shape of the Dynavap M 2020. What makes it different most vapes? First of all, it's manual. Yes, I know, very old-fashioned, but it doesn't miss a beat. It also doesn't contain any electrical components – perfect.
Better yet is that the Dynavap M 2020 is entirely portable. Often, when I've had my bags packed to the brim, I can still slip it down the side of a pocket. Plus, it's discrete, so you can enjoy a candid vape on-the-go.
However, truly the best feature of the Dynavap M 2020 is that it breaks up into 5 separate pieces whenever I want to clean it. It doesn't require any extra cleaning tools or a thorough scrub, just some water. Perfect for when I'm traveling from pillar to post and don't have to rest.
Better yet is that the Dynavap M 20202 doesn't lack in performance simply because it's manual. Its adjustable oven cooks my herb just right, squeezing out every last drop without ever burning it. And all I have to do it light it with a simple lighter and wait for the click that lets me know the vape is at optimal temperature.
It's a no-nonsense, no-fuss vape that allows me to vape a considerable amount of herb (0.5g – 1g) at a time. And that's all you need to enjoy your holidays!
2. First aid kit
As much as I like to stay chilled out with my Dynavap; it's my sturdy first aid kit that gives me real peace of mind. Seriously, it's kind of like having my own personal nurse in my pocket while on the go.
Of course, it's only meant to take care of the small cuts and bruises, but they happen quite often. Especially if you plan on hiking or spending whole days exploring through winding city streets.
And that's not all; a first aid kit can hold so much more. I even keep my earplugs for the plane in there! And what does every good first aid kit have? That's right, scissors! Do you know how many times I've had to cut tags off the clothes I bought abroad? Which I would've probably been doing with my teeth otherwise? Too many.
You'll even find tweezers in most first aid kits, so really, they can even function as a grooming kit.
Why not pop into Boots and pick up their famed travel first aid kit? You'll be getting ice packs, wound dressing, burn gel, eye wash, a first aid guide, and so much more. I particularly like the burn gel that comes with it, great for soothing and pesky sunburns.
3. Disinfectant Hand Gel or Wet Wipes
If you're living through or have lived through 2020 – you already know what I'm talking about. Plane seats, hotels, public transport; it can all get pretty germy. And germs make you sick. In fact, touch one wrong germ, and you might end up suffering for your entire holiday.
Nobody wants that.
The simple solution is to carry a few wet wipes or disinfectant gel with you everywhere you go. Then anything that looks like it's a risky bacteria hotspot can get wiped clean! And don't worry, no one will judge you for being cautious these days.
Another benefit of carrying around disinfectant wipes is cleaning your hands or anywhere on your body whenever you need to. Think about it, with the amount of restaurant eating we tend to do on holidays, it's needed. Better yet, if you plan on testing the local street food, you won't have to worry about finding napkins or a place to wash your hands.
So, believe it or not, some trusty wipes and disinfectant could be the holiday savior that you never knew you needed before! I always slot them into pockets of my day-travel bag to make for easy access.
4. Charger Adapters
If there's anything that charge adapters are more known for than being convenient, it's forgettable. In fact, I can't remember the last time I was in an airport that didn't have crowds surrounding the charger adapter displays in the shops.
So, I put this is the first item in my bag if I plan on going somewhere that uses different sockets. And that's another thing to remember, always check what sockets your destination country uses. You don't want to be left high and dry with a phone on 1% – nightmare.
5. Reusable bottle
Maybe you can't get a full bottle through airport security, but you can definitely pass with an empty one – handy. That's one reason why I carry a water bottle as I travel. The second is that I can fill up a water bottle almost anywhere. There'll always be a tap, fountain, hose, or even a freshwater lake. Either way, you'll get your refreshing fill.
Also, sustainability is the order of the day, and there's little more sustainable than a reusable water bottle. When I'm on my travels, I could easily get through 3 – 4 bottles of water a day. Could you imagine if I bought each of those bottles from a shop? That's a lot of plastic. It's also a lot of money and too much time wasted in shops.
So, I always carry around my stainless-steel, sustainable bottle. I fill it up at every chance I get and drink it dry whenever I feel like it. It's the guilt-free way of traveling. No waste, no worries.
You're going to be faced with a mountain of brands if you start looking for reusable bottles, and that can make it hard to pick. My solution is to go to my local shop and pick out the one made of high-grade stainless-steel (reliable), which can hold the amount of water I'll need.
I went for Chily's Black Stainless Steel 500ml. It's simple, stylish, durable, and gets the job done!
And there you have it, the 5 things that you'll always find in my luggage no matter where I'm going. I hope you've found some packing inspiration! By far, my Dynavap M 2020 is always at the top of my packing list, so don't miss the chance to pick one up. You won't regret it!