3 CBD Edibles for Your Halloween Party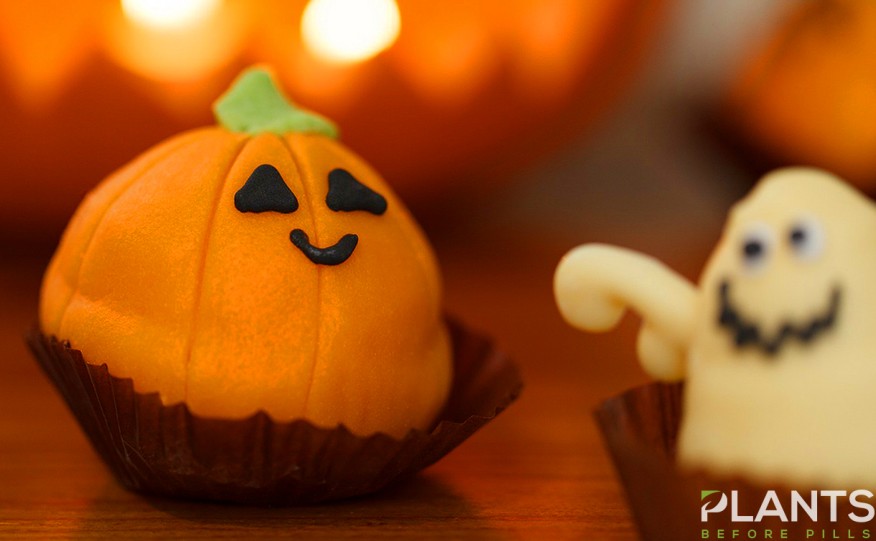 With Halloween only less than a month away, you may have found yourself dreaming up of some Halloween-themed edibles to go with your costume. From the hardcore characters of La Casa de Papel (Money Heist) to the Harry Potter trio crowd favorite, there are surely endless designs to complement your next haunted gathering. Whether you're looking for CBD oil edibles to cannabis-laced drinks, these Halloween-themed snacks are sure to knock your socks off.
CBD Edibles – Easy to Prepare Recipes
Canna-Caramels
One of the easiest treats you can make all throughout the year is canna-caramels. With its only ingredients being half a cup of sugar, 1 and a half sticks of cannabutter, 3 tablespoons of light corn syrup, and a can of sweetened condensed milk, you might just find yourself making these every so often.
To make this, simply combine all of the ingredients together over a medium-sized pot or saucepan placed over medium heat. Allow this to boil, then proceed with lowering the heat. Simmer and allow to thicken for around 7 to 10 minutes. Once the mixture turns into a golden-brown color, you'll know that this is ready. Afterward, pour the caramel into a pan lined with wax paper and allow to cool for 1 to 2 hours. Once it hardens, cut into bite-sized pieces. To go the extra mile, decorate this with some chocolate chips which can act as the eyes and drizzle with chocolate sauce for that mummy effect.
Cannabis Caramel Apple
Caramel apples have long been a Halloween tradition for many. If you want to serve this elevated childhood staple to your guests, make sure to add some of that CBD oil into the mix and let it work its magic.
The ingredients you'll need to make these include 8 Fuji apples, half a cup of cannabutter, half a cup of brown sugar, half a cup of light corn syrup, half a cup of sweetened condensed milk, 2 tablespoons of vanilla extract, and some nuts and candies of choice to decorate. If you are not a fan of red Fuji apples, you can also opt to use green apples as a replacement. You also need some parchment paper, wooden sticks, and a candy thermometer.
Start by placing the sticks in the apples and cleaning it thoroughly. Then, combine all the remaining ingredients except for the vanilla extract, nuts, and candies over medium-high heat. Bring the mixture to a boil and mix constantly, carefully ensuring no burnt areas. Allow the caramel to thicken for 25 to 30 minutes. Then, stir in the vanilla. Once your mixture is ready, dip and swirl the apples to achieve a smooth, even coating. Decorate the apples and allow it to cool.
Dirt Pudding Cups with CBD Gummy Edibles
Dirt pudding cups are a treat for kids at heart. With colorful CBD gummy edibles topping your creation, you're sure to encourage guests to take more than their share. Dig in and find treasures within.
For this recipe, you need a 15-ounce package of Oreos or other similar chocolate sandwich cookies, a 3.9 ounce instant chocolate pudding, 2 cups of cold milk, 8 ounces of whipped cream or any whipped topping, and 24 pieces of gummy edibles.
To make the dirt, crush the chocolate cookies until fine inside a plastic bag with the help of a rolling pin. In a separate bowl, make the pudding by mixing the packet with milk. Whisk until smooth and let sit until the mixture thickens. Once it has set, add the cream or whipped topping and half of the cookie crumbs. Divide the mixture into separate cups, top with more cookie crumbs, and decorate with CBD gummies. And voila, you're done!
Make your celebrations more interesting this Halloween. With these cannabis recipes, you can definitely have a real good time with fellow cannabis enthusiasts.
Cann Social Tonics Gains $5m in Funding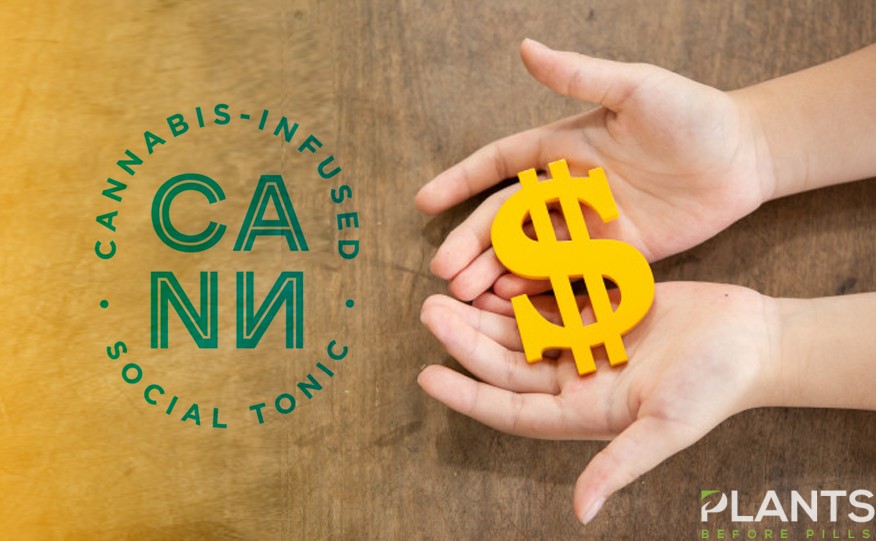 Los Angeles-based cannabis-infused drink producer, Cann Social Tonics, announced its successful acquisition of $5 million investment funding. The funding round was spearheaded by Imaginary and JM10, an early-stage investment firm and marijuana company, respectively.
Cann's beverages include 4 milligrams of CBD and 2 milligrams of THC. Unlike beer and other alcoholic drinks, this market offering is geared towards people who want to enhance socialization without the hangover, notes Forbes.
In a statement, the drink is said to be "uniquely designed to be approachable even for someone who has never previously considered cannabis as a part of their social lives – and appealing to that consumer is what it takes for a product to break the 'stoner' stigma and cross over into the mainstream," shares co-founder Luke Anderson.
As of writing, the continued success of Cann is astonishing, with the brand just having sold 150,000 of its beverages.
Both Anderson and fellow co-founder Jake Bullock shared that the initial public response toward their products is astounding, especially having sold out a couple of times. Despite their increasing popularity with target audiences, Tech Crunch reports that there are still regulatory and supply chain challenges that stand in the way.
JM10's investment in the cannabis-infused company allows it to expand its strong cannabis portfolio, with the likes of Lord Jones in its ranks. Founding partner JM10 Gregory Thomaier said, "Cann is unique in that its flavor profiles, ingredient purity and smokeless format sets the brand apart not only within the cannabis space, but also the beverage industry as a whole. We feel beverages like Cann provide the perfect product for the cannabis-curious."
Meanwhile, Forbes reports that Cann is Imaginary's first foray into marijuana investment markets and opportunities. Prior to this cannabis-infused drink maker, Imaginary only reportedly invested in renowned direct to consumer brands, including Daily Harvest, Everlane, Glossier, Reformation, and Kim Kardashian-West's Skims.
According to Forbes, the $5 million seed investment round is slated to boost the growth of Cann's cannabis-infused social tonic throughout different parts of California. In addition, the business is expected to bring its offerings to other states this 2020, as well.
Cann Social Tonics also plans to use its funding toward growing its business in new legal markets. Moreover, the brand intends to intensify is production capacity, as well as investing in product development to meet the demands of its existing pool of clients and potential customers.
4 Cannabis Kitchen Essentials to Have This Holiday Season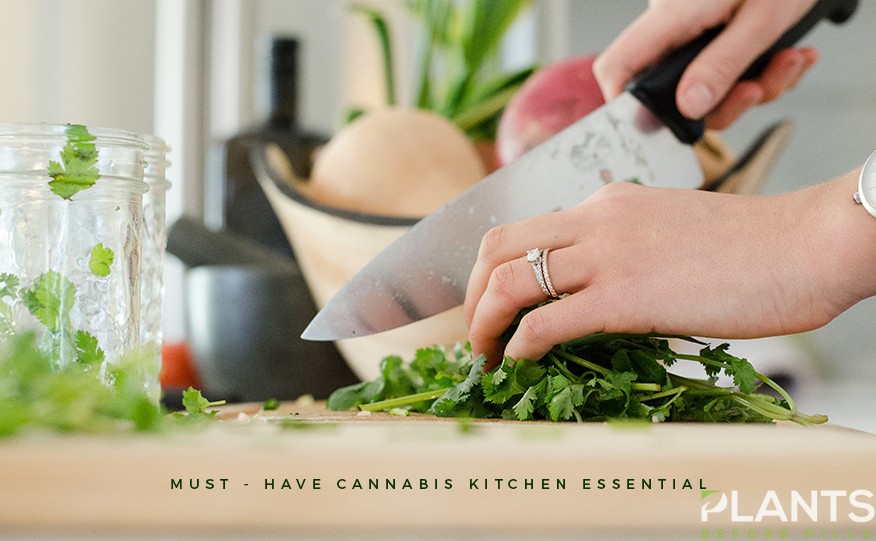 Now that the holiday season is here, parties and gatherings may have started to fill your social events calendar. In fact, these get-togethers may already be finding their way to your refrigerator. Filled to the brim, your fridge may not just be the ones taking in more goods (and baggage) they can handle.
While social gatherings serve as a time for friends and family to catch up on one another, these may be more stressful for cooks and chefs who need to cater to everyone's discerning palate. Thankfully, there are more cannabidiol-based goodies that help these hardworking individuals relax. Even their guests are more than welcome to partake of these cannabis kitchen essentials this holiday season.
Why Use Cannabidiol?
Studies show that cannabidiol or CBD has potent properties that help soothe inflammation and reduce pain. It can also treat insomnia, address stress and anxiety, as well as treat certain skin conditions.
Because of the numerous benefits attached to this creation, adding to any kitchen, yours included, would certainly be a game-changer. Apart from introducing you to a host of possibilities in the culinary realm, these could also help you relax and de-stress – even while you're cooking a huge batch of food for your gathering.
Must-Have Cannabis Kitchen Essentials
CBD Oil for Just About Anything
What makes CBD oil so easy and attractive to use for just about anything and everything – yes, even sweets and baked goods. Because of its versatility, this ingredient makes for a good addition to all types of meals. From your healthy salad dressings for your appetizers to drizzling over your soups, this wonderful kitchen essential will bring an earthier flavor that will ground your dishes.
If you are adventurous enough, you may also use drops of CBD oil into your cocktails and other beverages.
Cannabutter for Baking, Sautéing, and Finishing Dishes
A complementary ingredient, cannabutter is equally versatile and useful as its CBD oil counterpart. You can use it to infuse your dishes and use it as a base for sautéing vegetables, baking and roasting food for a deeper flavor, or for adding something extra to any meal. Even using a pat of this cannabutter on your toast or your cacio e pepe dinner will make a world of difference. Trust us.
CBD Edibles for Snacking Woes
Cooking for guests can take a toll on anyone. After all, with many dishes to prepare throughout the occasion, you might find yourself slaving over the kitchen for the whole day. If this is the case, your energy levels may become depleted over time, leaving you hungry.
Thankfully, there are CBD gummies and edibles available on the market. Pop one (or two or three) into your mouth and allow its invigorating properties to bring you back to your element. If gummies are not your thing, you can also opt for the more traditional food products such as brownies and chocolates. Not to mention, these can also double as dessert for your visitors.
Cannabis Hand Wash for Rinsing
After taking on the day's tasks and making everything from scratch, it is high time you wash the day's grime with a relaxing and soothing cannabis-infused hand wash. This way, you can rest your tired hands and eliminate any unwanted smells. Malin+Goetz makes a heavenly scented cleansing gel that's meant to hydrate your skin after a hard day's work.
Conclusion
If you're prepping your kitchen as early as now in time for Thanksgiving, Christmas, New Year, and other events in between, make sure to stock up on these cannabis essentials. You're sure to keep your guests happy and yourself proud of all the effort you've put in.
Which of these Cannabis products would you like to have in your kitchen?
Best Cannabis Recipes To Serve This Thanksgiving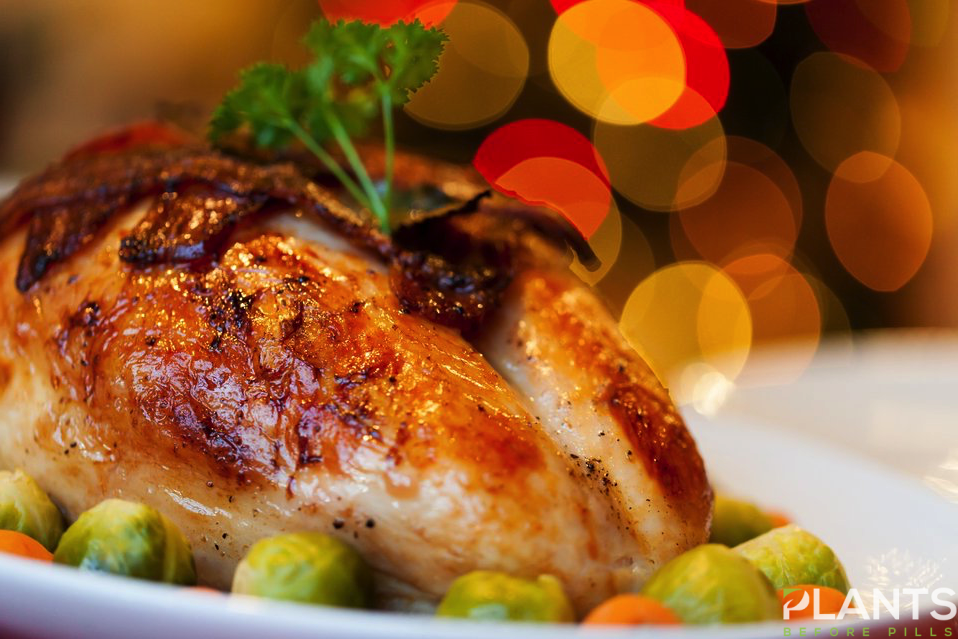 Make Thanksgiving extra special this year by serving the most delightful dishes infused with CBD oil. The added ingredient will enhance meals, making the food experience a bliss. Because cannabis heightens the sensory receptors, everything tastes better with a hint of umami.
If you worry about the side effects, note that with an adequate amount of cannabidiol oil, everything will turn out great. You can serve Turkey with CBD oil for added buttery taste minus the greasiness. Desserts can also have this exciting ingredient for sweet and flavorful cakes, cupcakes, or chocolates.
Key Cannabis Ingredients
Aside from the cannabis oil, you also need cannabutter for making desserts and adding texture and flavor to the turkey. Cannabutter can be homemade, and some dispensaries have this specialty butter. Its only difference with the normal butter is that added cannabis oil.
For homemade cannabutter recipe, you can mix 1 cup of butter with 1 cup of ground, decarboxylated cannabis, about 10 grams. Slow cook the mixture for two to three hours then cool off before using.
Tips For Cooking on Thanksgiving With CBD Oil
Dosing is a crucial factor when cooking with cannabidiol oil. Applying a few drops into the recipe is already enough. Overdosing can only happen if you will put more oil into the recipe. Remember, if you plan to put CBD to entrée, appetizers, and desserts, you need to balance out the dosing to avoid side effects like lightheadedness, dry mouth, and change in appetite.
The best thing to do is to take it easy on the oil, distribute it to other meals and you are good to go. Additionally, you need to find a good CBD product supplier to get the desired results.
Herb-Roasted Turkey Infused With Cannabis
The main entrée of the day is none other than Turkey. Make sure to buy a huge one to serve more batches during Thanksgiving.
Ingredients
1 whole turkey
1 tablespoon chopped rosemary, thyme, sage
1 tablespoon cannabutter
2 large onions cut into wedges
4 large carrots, halved crosswise
2 stalks celery, halved crosswise
1 pinch of Kosher salt and freshly ground pepper
Directions
1. Preheat oven and mix together cannabutter, chopped herbs, season with salt, and pepper in a small bowl.
2. Prepare and stuff the turkey. Fill in the neck cavity but avoid overstuffing. Tie two legs using cotton kitchen twine then bend wings underneath the bird. Position the turkey breast side down.
3. Rub cannabutter mixture into the skin and the rack before generously seasoning the turkey with salt and pepper. Roast for one hour then baste every 30 minutes.
4. Transfer turkey into the serving platter then let it cool for ten minutes.
5. Serve with gravy.
Cannabis Lobster Mac 'n Cheese
Instead of mashed potato, you can serve the turkey with mac 'n cheese on the side. This recipe is easy to make and you only need a fresh lobster to make it special.
Ingredients
1 pound elbow macaroni
1-quart milk
1 ½ pounds cooked lobster meat
1 tablespoon CBD oil
12 ounces grated cheese
1 cup fresh white bread crumbs
Kosher salt, pepper to taste
Directions
1. Preheat the oven to 375 degrees F.
2. Bring macaroni to boil then add half a teaspoon CBD oil. Drain well after five to eight minutes, until cooked.
3. Heat the milk then add remaining CBD oil, flour. Mix until it thickened.
4. Off the heat, add the cheddar cheese, pinch of salt, pepper then stir well.
5. Add the cooked macaroni and lobster. Stir evenly and place in gratin dishes.
6. Melt butter and cheese with bread crumbs then bake for 35 minutes.
7. Cool then serve.
CBD Chocolate Pistachio Bar
To cap off the lunch or dinner, serve a chocolate bar embedded with pistachio nuts. It is a quick bite and definitely delicious with a drizzle of salt.
Ingredients
1 cup hemp chocolates with coconut oil
½ cup butter
2 tablespoons coconut flour
2 tablespoons cocoa powder
4 tablespoons pistachio nuts, chopped
Directions
1. Mix CBD oil and butter in a low heat pan then set aside.
2. Whisk in coconut flour and cocoa powder. Freeze for 10 minutes.
3. Pour the mixture into a baking dish and top with pistachio bits. Place back into the freezer for about 20 minutes.
4. Break apart and serve with vanilla ice cream.
Celebrating Thanksgiving doesn't need to be bland and dull because you can always serve new recipes for everyone. This year, surprise family and friends with these tasty meals.