3 CBD Edibles for Your Halloween Party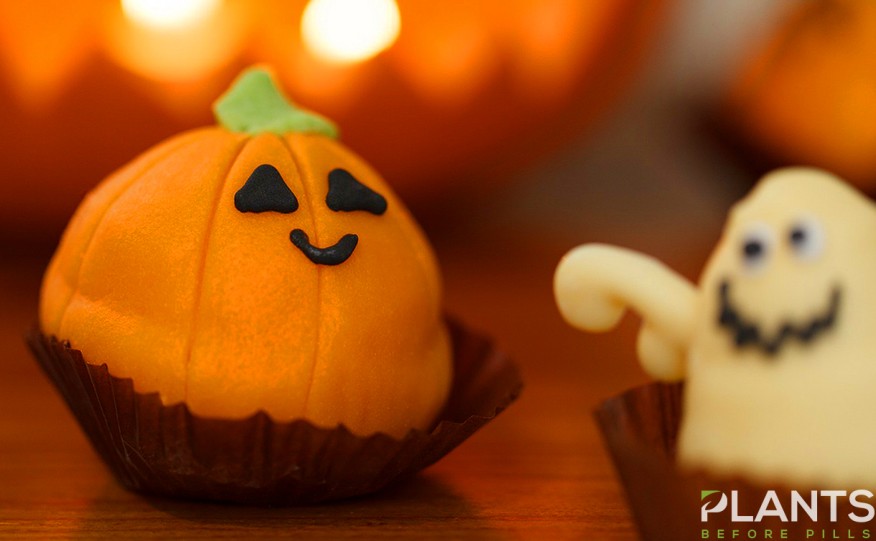 With Halloween only less than a month away, you may have found yourself dreaming up of some Halloween-themed edibles to go with your costume. From the hardcore characters of La Casa de Papel (Money Heist) to the Harry Potter trio crowd favorite, there are surely endless designs to complement your next haunted gathering. Whether you're looking for CBD oil edibles to cannabis-laced drinks, these Halloween-themed snacks are sure to knock your socks off.
CBD Edibles – Easy to Prepare Recipes
Canna-Caramels
One of the easiest treats you can make all throughout the year is canna-caramels. With its only ingredients being half a cup of sugar, 1 and a half sticks of cannabutter, 3 tablespoons of light corn syrup, and a can of sweetened condensed milk, you might just find yourself making these every so often.
To make this, simply combine all of the ingredients together over a medium-sized pot or saucepan placed over medium heat. Allow this to boil, then proceed with lowering the heat. Simmer and allow to thicken for around 7 to 10 minutes. Once the mixture turns into a golden-brown color, you'll know that this is ready. Afterward, pour the caramel into a pan lined with wax paper and allow to cool for 1 to 2 hours. Once it hardens, cut into bite-sized pieces. To go the extra mile, decorate this with some chocolate chips which can act as the eyes and drizzle with chocolate sauce for that mummy effect.
Cannabis Caramel Apple
Caramel apples have long been a Halloween tradition for many. If you want to serve this elevated childhood staple to your guests, make sure to add some of that CBD oil into the mix and let it work its magic.
The ingredients you'll need to make these include 8 Fuji apples, half a cup of cannabutter, half a cup of brown sugar, half a cup of light corn syrup, half a cup of sweetened condensed milk, 2 tablespoons of vanilla extract, and some nuts and candies of choice to decorate. If you are not a fan of red Fuji apples, you can also opt to use green apples as a replacement. You also need some parchment paper, wooden sticks, and a candy thermometer.
Start by placing the sticks in the apples and cleaning it thoroughly. Then, combine all the remaining ingredients except for the vanilla extract, nuts, and candies over medium-high heat. Bring the mixture to a boil and mix constantly, carefully ensuring no burnt areas. Allow the caramel to thicken for 25 to 30 minutes. Then, stir in the vanilla. Once your mixture is ready, dip and swirl the apples to achieve a smooth, even coating. Decorate the apples and allow it to cool.
Dirt Pudding Cups with CBD Gummy Edibles
Dirt pudding cups are a treat for kids at heart. With colorful CBD gummy edibles topping your creation, you're sure to encourage guests to take more than their share. Dig in and find treasures within.
For this recipe, you need a 15-ounce package of Oreos or other similar chocolate sandwich cookies, a 3.9 ounce instant chocolate pudding, 2 cups of cold milk, 8 ounces of whipped cream or any whipped topping, and 24 pieces of gummy edibles.
To make the dirt, crush the chocolate cookies until fine inside a plastic bag with the help of a rolling pin. In a separate bowl, make the pudding by mixing the packet with milk. Whisk until smooth and let sit until the mixture thickens. Once it has set, add the cream or whipped topping and half of the cookie crumbs. Divide the mixture into separate cups, top with more cookie crumbs, and decorate with CBD gummies. And voila, you're done!
Make your celebrations more interesting this Halloween. With these cannabis recipes, you can definitely have a real good time with fellow cannabis enthusiasts.
Best Cannabis Recipes To Serve This Thanksgiving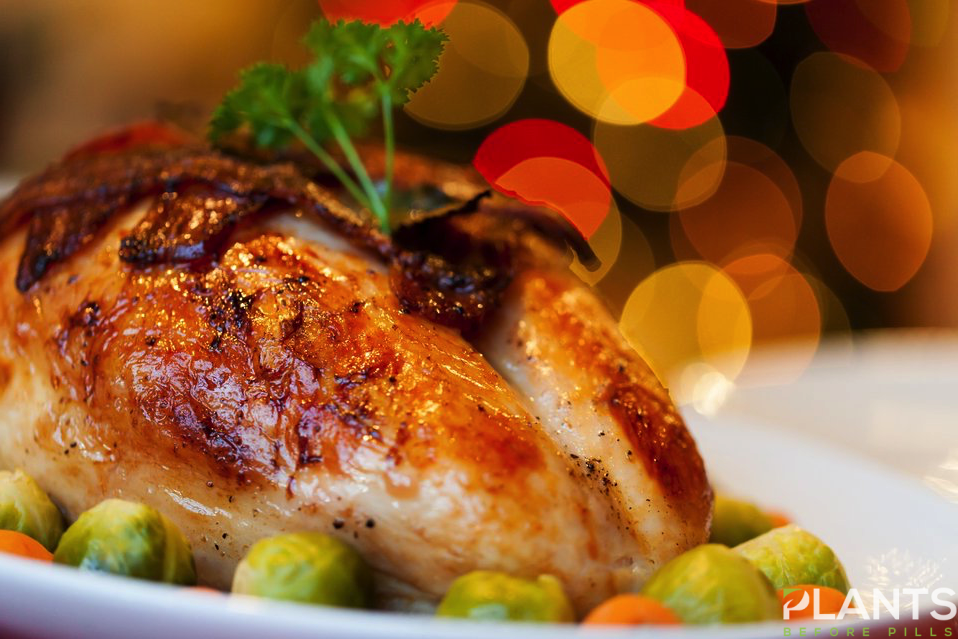 Make Thanksgiving extra special this year by serving the most delightful dishes infused with CBD oil. The added ingredient will enhance meals, making the food experience a bliss. Because cannabis heightens the sensory receptors, everything tastes better with a hint of umami.
If you worry about the side effects, note that with an adequate amount of cannabidiol oil, everything will turn out great. You can serve Turkey with CBD oil for added buttery taste minus the greasiness. Desserts can also have this exciting ingredient for sweet and flavorful cakes, cupcakes, or chocolates.
Key Cannabis Ingredients
Aside from the cannabis oil, you also need cannabutter for making desserts and adding texture and flavor to the turkey. Cannabutter can be homemade, and some dispensaries have this specialty butter. Its only difference with the normal butter is that added cannabis oil.
For homemade cannabutter recipe, you can mix 1 cup of butter with 1 cup of ground, decarboxylated cannabis, about 10 grams. Slow cook the mixture for two to three hours then cool off before using.
Tips For Cooking on Thanksgiving With CBD Oil
Dosing is a crucial factor when cooking with cannabidiol oil. Applying a few drops into the recipe is already enough. Overdosing can only happen if you will put more oil into the recipe. Remember, if you plan to put CBD to entrée, appetizers, and desserts, you need to balance out the dosing to avoid side effects like lightheadedness, dry mouth, and change in appetite.
The best thing to do is to take it easy on the oil, distribute it to other meals and you are good to go. Additionally, you need to find a good CBD product supplier to get the desired results.
Herb-Roasted Turkey Infused With Cannabis
The main entrée of the day is none other than Turkey. Make sure to buy a huge one to serve more batches during Thanksgiving.
Ingredients
1 whole turkey
1 tablespoon chopped rosemary, thyme, sage
1 tablespoon cannabutter
2 large onions cut into wedges
4 large carrots, halved crosswise
2 stalks celery, halved crosswise
1 pinch of Kosher salt and freshly ground pepper
Directions
1. Preheat oven and mix together cannabutter, chopped herbs, season with salt, and pepper in a small bowl.
2. Prepare and stuff the turkey. Fill in the neck cavity but avoid overstuffing. Tie two legs using cotton kitchen twine then bend wings underneath the bird. Position the turkey breast side down.
3. Rub cannabutter mixture into the skin and the rack before generously seasoning the turkey with salt and pepper. Roast for one hour then baste every 30 minutes.
4. Transfer turkey into the serving platter then let it cool for ten minutes.
5. Serve with gravy.
Cannabis Lobster Mac 'n Cheese
Instead of mashed potato, you can serve the turkey with mac 'n cheese on the side. This recipe is easy to make and you only need a fresh lobster to make it special.
Ingredients
1 pound elbow macaroni
1-quart milk
1 ½ pounds cooked lobster meat
1 tablespoon CBD oil
12 ounces grated cheese
1 cup fresh white bread crumbs
Kosher salt, pepper to taste
Directions
1. Preheat the oven to 375 degrees F.
2. Bring macaroni to boil then add half a teaspoon CBD oil. Drain well after five to eight minutes, until cooked.
3. Heat the milk then add remaining CBD oil, flour. Mix until it thickened.
4. Off the heat, add the cheddar cheese, pinch of salt, pepper then stir well.
5. Add the cooked macaroni and lobster. Stir evenly and place in gratin dishes.
6. Melt butter and cheese with bread crumbs then bake for 35 minutes.
7. Cool then serve.
CBD Chocolate Pistachio Bar
To cap off the lunch or dinner, serve a chocolate bar embedded with pistachio nuts. It is a quick bite and definitely delicious with a drizzle of salt.
Ingredients
1 cup hemp chocolates with coconut oil
½ cup butter
2 tablespoons coconut flour
2 tablespoons cocoa powder
4 tablespoons pistachio nuts, chopped
Directions
1. Mix CBD oil and butter in a low heat pan then set aside.
2. Whisk in coconut flour and cocoa powder. Freeze for 10 minutes.
3. Pour the mixture into a baking dish and top with pistachio bits. Place back into the freezer for about 20 minutes.
4. Break apart and serve with vanilla ice cream.
Celebrating Thanksgiving doesn't need to be bland and dull because you can always serve new recipes for everyone. This year, surprise family and friends with these tasty meals.
Fright Night: 5 Horror Movies to Match with your CBD Snacks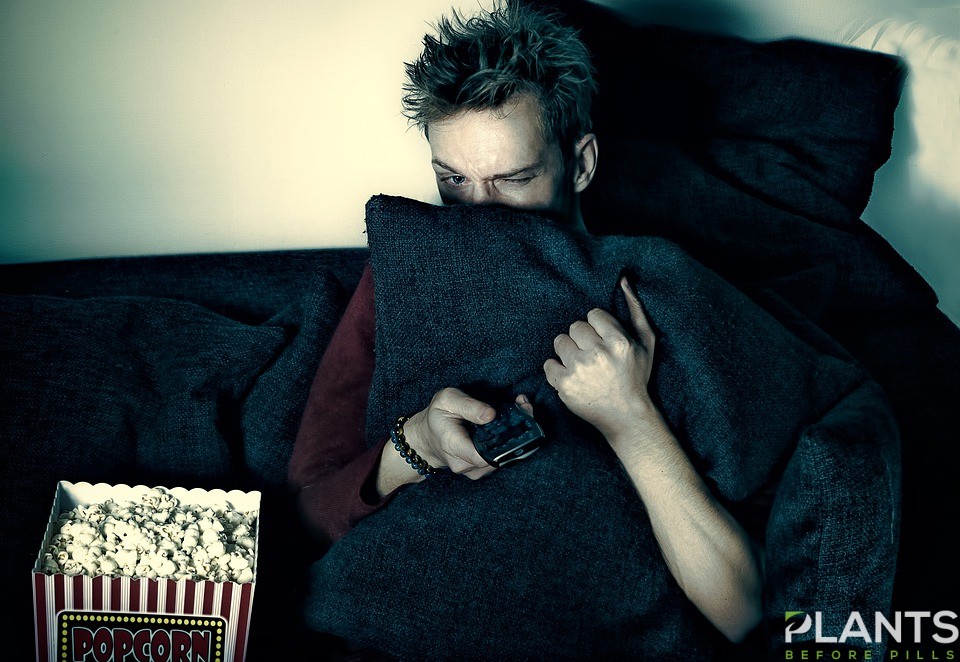 Looking for the best horror movies to stream this Halloween? Whether you're a fan of the classic horror films or prefer the newer ones, expect that you will never run out of unforgettable spooky films to watch this season. With the right dose of CBD tinctures and a few edibles on the side table, you and your friends are sure to enjoy the most memorable fright night ever.
To let you enjoy the eeriest movie marathon of your life while munching some of your favorite CBD edibles to keep your cool, we have compiled 5 of the top horror films to add in your marathon list.
Turn out the lights, tune in the volume, ready the snacks, and be ready to experience a fun, memorable, and thrilling Halloween celebration with these 5 amazing horror films.
Horror Movies to Watch this Halloween
What better way to start your marathon other than re-watching one of the most profitable horror movies of all time? If you're seeking for some heart-pounding, scream-inducing film from its first second to the last scene, William Friedkin's The Exorcist is something you should not miss to see.
In the story, a 12-year-old girl has been possessed by the devil and a young priest, who is beginning to doubt his faith, is the only one who could save her.
Dark, thrilling, and nerve-wracking, this classic horror film is sure to make your late-night Halloween celebration even more unforgettable … well, maybe in the most frightening way possible (but hey, what's the point of having some fine CBD edibles, right?).
Recognized to be one of the most popular classic horror films, the House of Wax follows the story of a group of teens trapped inside a wax museum. The twist? The life-like wax sculptures on display are actually the remains of murdered victims, and now they must engage in a bloody battle for survival to save themselves from becoming the next exhibit.
Disturbing, maddening, but yes, entertaining, House of Wax comes as another thriller that is sure to make your Halloween night even livelier than ever (mostly because of the screams and uncontrollable curses).
In this classic Japanese horror film, a reporter and her ex-husband try to investigate a haunted videotape that is said to kill the viewer days after watching it.
Terrifying, unforgettable, and rich with an overwhelming sense of dread, Ring is the perfect horror film to match with your CBD snacks as you try to keep your cool to solve the grand mystery of the plot.
A Nightmare on Elm Street
Who would ever forget about this film? Dubbed to be one of the most unforgettable horror films of all time, A Nightmare on Elm Street follows the story of five teenagers as they battle to keep themselves alive by staying awake all the time. The reason behind it? Freddy Krueger – a sinister man with a disfigured face is killing them in their dreams, and now, they must fight to keep themselves out of the dreamland.
Featuring one of the most threatening horror villains in the movie realm, A Nightmare on Elm Street is sure to make your spooky experience even more unsettling.
Want to ditch the spiritual den and focus more on the physical evils? With Night of the Living Dead, you can now welcome (with shaking hands!) some legions of corpses that wander around the night to devour the living.
Recognized to be one of the most influential zombie movies ever made, the Night of the Living Dead is a classic horror that is sure to make your CBD snack time even more thrilling and utterly enjoyable.
Are you ready for some fun, exciting, yet chilling movie marathon this Halloween? Whether you're seeking for some murder mysteries, evil possessions, or plain gore encounters, expect that there will come a lengthy list of horror movies that are sure to make your Halloween night even spookier and livelier.
What else are you waiting for? Sit on the couch, ready the snacks, and hit the "play" button to start the best fright night of your life.
P.S. Don't let the jumpscares get to you! Be sure to keep a rich bowl of CBD edibles at your side table to keep your chill and composure amid the series of disturbing scenes that will come your way.
Top 7 Cartoons to Watch with CBD Edibles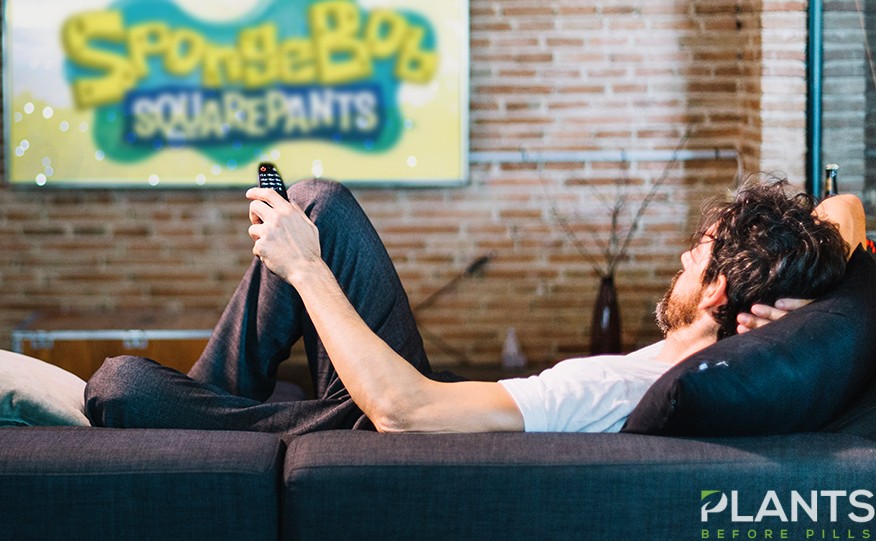 Looking for ways to further enjoy your snack time with CBD edibles? Listening to your favorite playlist might knock you out straight into the dreamland. Flipping through some books could at times be boring. Going on a video game war with your favorite pals might get too chaotic. The perfect alternative? Take a break, enjoy the serenity, and re-watch your favorite childhood cartoon series, of course!
As most of you already know, there is a broad range of cartoons that are best watched with a little help from cannabidiol. Given these shows' simple plotlines, interesting set of characters, out-of-this-world settings, and surprisingly laughable conflicts, checking them out during your leisure times with CBD will make your rest day even more relaxing and therapeutic.
Although CBD edibles won't give you that "high" sensation, turning on to cartoons could do the job. From talking animals, intergalactic travels, twisted dark humor, to unexpected political commentaries, there comes an array of animated shows that are sure to give you that same 'high' energy while munching some of your favorite CBD delights.
To kickstart your cartoon marathon, here are 7 of the best kid's shows that are worthy to be watched with some CBD edibles on your side table.
Check them out:
What better way to start out list other than with everyone's favorite sponge? From living in a pineapple under the sea, having a best friend that is … well … a dum-dum, living alongside a depressed neighbor, working under a greedy capitalist, and many more, there comes a broad range of reasons why Spongebob Squarepants stands as one of the best shows to watch if you want to welcome some loads of good vibes.
Not only does the show present subtle humor that only adults can understand, but it also features quirky misadventures that could leave anyone laughing out loud. From Spongebob's surprising level of obliviousness, Patrick's hilarious feats, Squidward's laughable misfortunes, to the story's overall nautical nonsense, this show is the perfect ingredient to make your snack time even more exciting.
Get ready to follow Spongebob as he wakes up high and ready, attends boating school, unknowingly puts another block of misery to his neighbor's life, and sell his labor for such a cheap rate in the name of his love for burgers.
Combining childish humor with twisted plots and relatable set of characters, Spongebob Squarepants is sure to make your CBD day the best day.
From intergalactic travels, daddy issues, to weird but undeniably striking humor, Rick & Morty seems to have all the necessary requirements to become one of the top shows to watch if you want to have a good laugh.
Following the story of a mad, alcoholic scientist, along with his naïve grandson, the animated sitcom features the adventures of two misfits as they set on a never-ending quest across time, dimension, and space.
Blending loads of dark humor, action, madness, and philosophy, the series had managed to present a brilliantly funny and toxic Back To The Future-style story that is sure to leave its viewers with surprising epiphanies and uncontrollable laughter.
You bet it. For years, Family Guy has stood as one of the top shows to check on if anyone wants to have a good time. From having a talking smart dog, a grotesque teenager, to a diabolical baby, Family Guy perfectly features a twisted, outrageous, and undoubtedly hilarious storyline that never fails to give its viewers a solid "Oh, come on" moments.
Given these features, Family Guy stands as a perfect bet when it comes to enjoying your relaxing time with some CBD snacks.
From terrorism, religion, disabilities, sex, to … wait for it … marijuana, the show is never the type to back down from any topic. Following the misadventures of a far-from-the-typical family and the chaos they cause to nearly everybody, Family Guy is sure to give you a good laugh as you happily munch some of those edibles.
Imagine this: A fat, alcoholic father, together with a supermom, tries his best (or, perhaps, his worst) to look after a trio of misfits: an evil son, a nerdy daughter, and a silent infant. Can you foresee the chaos, madness, and hilarity those set of characters could cause?
Featuring a satirical depiction of the modern working-class family, The Simpsons allows you to make fun of the things that normally make you miserable. As a bonus, the show is even believed to present a few hints on what lies ahead in the future (at least that's what many fans say!).
For years, no other animated sitcom had managed to present a hapless and dysfunctional family as hilarious and as relatable as The Simpsons. From offering adult humor that could make you laugh out loud in disbelief to referencing popular culture and real-life celebrities with fearsome accuracy, this show is, no doubt, one of the best classics for the typical CBD lover.
Adventure Time isn't your typical kid's show. Despite its colorful world and sing-along segments, this cartoon remarkably exhibits a surreal masterpiece. Following the story of a boy and his magical shape-shifting dog, this animated epic epitomizes what it means to live a 'high' life.
Set on a post-apocalyptic world packed with vampires, princesses, witches, and other magical creatures, this series features a unique plot and type of humor that can give you a few "What am I watching" moments.
From candy zombies, cyclical nightmares, devastating adventures to the pits of hell, to other weird yet interesting adventures, this show excellently blends magical positivity with dark humor, and in turn, creates a bold, fun, colorful, and strange world that could help enjoy your edibles even more.
No other duo tops our list of most iconic frenemies other than Tom and Jerry. Complete with violence, treacherous alliances, misadventures, and action-packed competitions, the show stands as one of the most recognized cartoons that are sure to give viewers a quick catharsis.
Following a non-stop, hysterical war between a greedy yet pitiful cat and a smart, always lucky mouse, Tom and Jerry is sure to take you into a world of unending rivalry and slapstick humor.
Although the two never really talked – except for the occasional singing, laughing, yelling, and "Aha!" – Tom and Jerry remain to be a classic masterpiece for people who love to experience a blend of pity and amusement.
Another classic contender on our list is none other than Nickelodeon's CatDog. Following the story of a conjoined cat and dog sibling, as they struggle to live a normal life, the show remarkably offers a good dose of humor and interesting oddness.
Combining Cat's smart yet mostly selfish antics to Dog's clumsiness and gullible nature, the show managed to display a hilarious and interesting plotline that could leave anyone in a seemingly 'high' state despite the pitiful state of the protagonists.
Set in a world where cats and dogs could be siblings, rats are blue, rabbits can be extremely authoritarian, and delinquent dogs roam around for trouble, CatDog promises a comical yet relatable story that is sure to leave you in tears for laughing out loud – with, of course, a little help from CBD!
Conclusion:
Have you decided which cartoon best fits your CBD snacks? Whether you're on the mood for some sci-fi comedy adventures or just plain animals living their human-like lives, you can expect that there lies a worthy set of cartoons waiting for you to click the "Play" button.
Be sure to experience a different kind of high and hilarity with these top 7 cartoons that will give you a boost of positivity as you munch on your favorite edibles.
Which show picked your interest the most? Find a good place to sit at, ready the snacks, and kickstart your colorful marathon with these amazing shows today!