Hot Products: 20 CBD Gummies for Sleep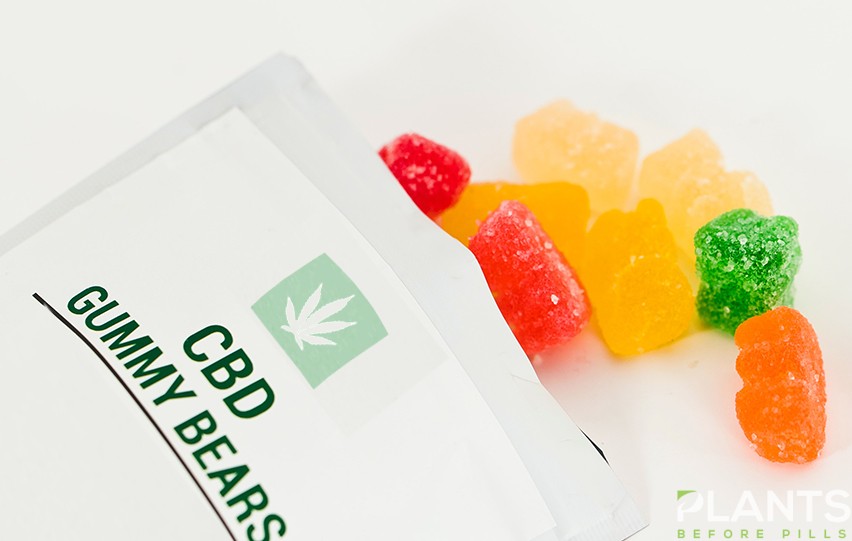 With the apparent attention CBD is getting, it's hard to find someone who isn't the least bit familiar with the substance now. From physical shops to online stores, you can now easily spot CBD in almost everywhere you go.
Given this, it's not surprising that a wide variety of CBD products are now flooding the marketplace. From oils, capsules, drinks, lotions, facial wash, to many more, the substance has already taken on many forms in an effort to meet the growing demands of the public.
If you're one among those who love to try out some of the best CBD gummies for sleep out there, there's a big chance you've already tried out numerous brands of CBD gummies. After all, these edibles are among the most popular and most common CBD products you'll come across in the modern market.
CBD Gummies 101: What are They?
Remember the jelly, chewable sweets you usually buy in packs? The ones that comes in different shapes, sizes, and flavors? Well, that's exactly what CBD Gummies are. However, as the name implies, what makes them different from normal gummies is that these gelatine-based edibles are infused with cannabidiol.
Similar to the typical gummies you buy on normal stores, CBD gummies also take on different forms, flavors, and sizes. In most cases, you may find them in shapes of bears, worms, fruits, or in other funky forms.
As an edible, CBD Gummies enjoy a popular status in the CBD world, and demand for the product has gone through a drastic rise in recent years. Generally, its success is often attributed to its pleasant taste and promising potentials.
Specifically, since these gummies are infused with cannabidiol, they are advertised by manufacturers to help relieve anxiety, reduce pain, and improve overall sleep experience when consumed. With these claims, people often take the product not just to satisfy their sweet tooth but to also take advantage of the gummies' therapeutic effects.
To date, CBD gummies in the market are infused with different types of CBD – with some using full-spectrum CBD, some containing broad-spectrum, and others using CBD isolate.
While studies on the true effects of CBD gummies still fall short to uncover its true impact on the body, anecdotal evidence provided by some users suggests that there are benefits involved in taking the product, such as being able to sleep faster and managing to stay asleep longer.
Top 20 CBD Gummies for Sleep
If you're having trouble falling asleep lately or can't stay asleep longer than what's needed, trying out some of the best CBD sleep gummies might help you overcome such type of dilemma. Sure, while further research is still needed to prove the product's effect on a person's sleeping behaviour, you're still free to try it out and see for yourself whether the candies live up to their promises.
Here, we have prepared a countdown of the 20 best CBD gummies you can try out for better sleep experience. Check them out below!
July 2020 Round Up – What Brand of CBD Gummies Should You Buy?
#1. CBDistillery Nighttime Gummies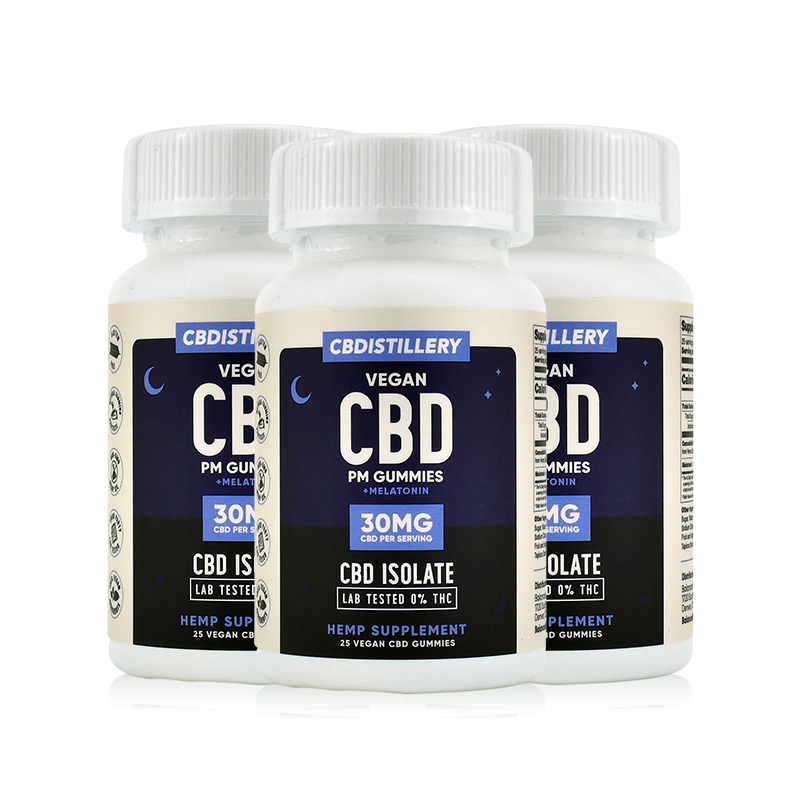 Manufactured by CBDistillery, Nighttime Gummies boasts of its premium quality cannabidiol content that makes it a top gummies choice for many.
Specifically, every piece of Nighttime Gummies comes with 30mg of 99% pure CBD isolate, combined with 1.5mg of melatonin, making it the ideal yummy supplement for a relaxing night at bed. The product is also vegan, gluten-free, allergen-free, and non-GMO.
#2: Hemp Bombs CBD Sleep Gummies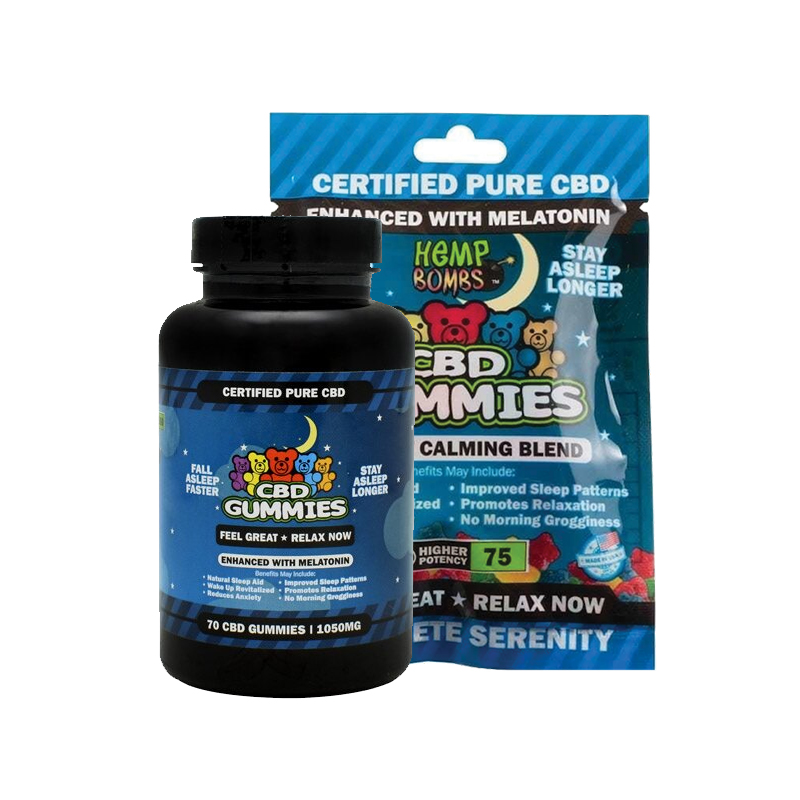 Generally, there comes a ton of factors that may prevent you from falling asleep. One among which is anxiety. Hemp Bombs' Sleep Gummies are specifically designed to help users deal with this type of dilemma.
Specifically, each gummy in Hemp Bombs CBD Sleep Gummies comes with 15 mg of broad-spectrum CBD and 5 mg of melatonin, which both help in reducing anxiety by delivering calming effects to boost mental and physical health of users.
#3: Verma Farms CBD Gummies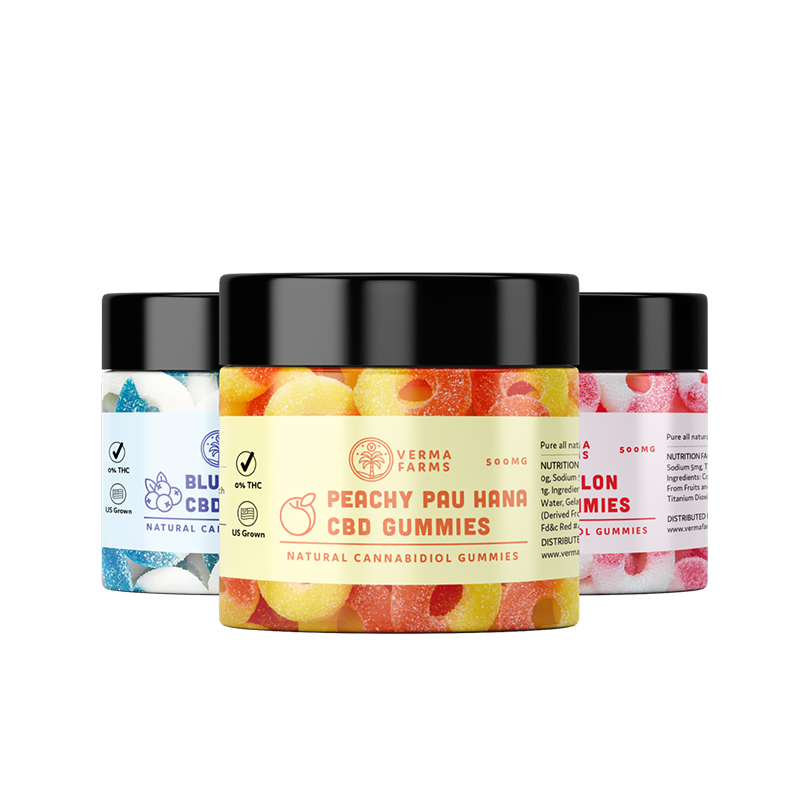 Undoubtedly, Verma Farms CBD Gummies are among the best-known cannabidiol-infused edibles in today's market. Generally, its success is mostly attributed to its impressive combo of pleasant flavor and premium quality.
In particular, each gummy of Verma Farms contains about 21 mg of CBD isolate. Normally, the product is taken as a supplement to calm the mind and boost one's mental state. Given these promises, these gummies are also often consumed to achieve a calmer disposition that can help people fall asleep faster at night.
#4: Sunday Scaries CBD Gummies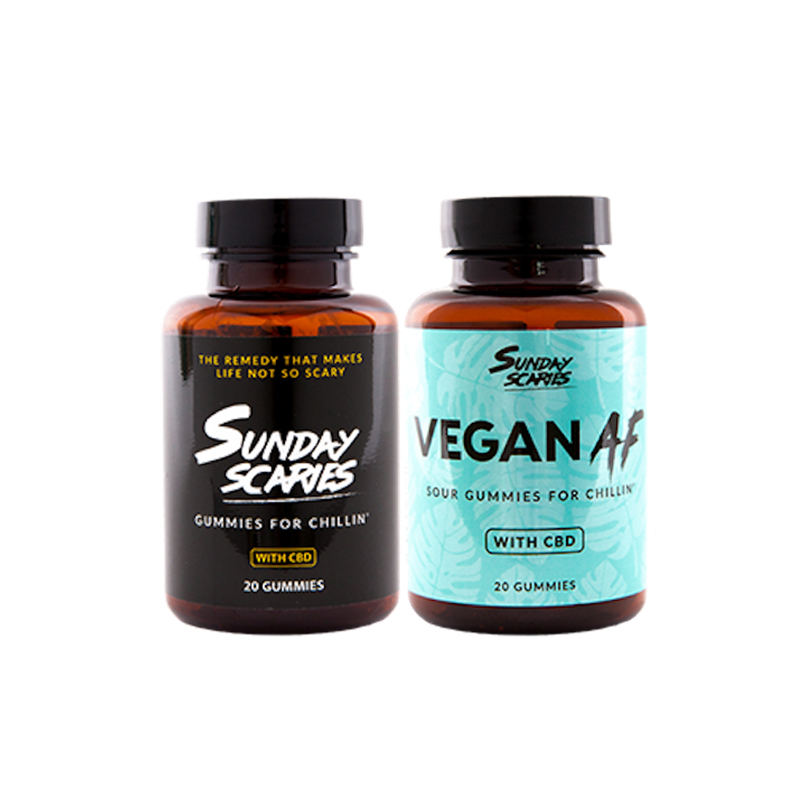 Described to be a product especially made to "eliminate manifestations of worry, overcome moral hangovers and deal with everyday frustrations," the Sunday Scaries CBD Gummies contains full-spectrum CBD, accompanied with vitamins B-12 and D-3.
When taken, the gummies can help boost one's mood and, therefore, aid in better sleep experience.
#5: Pure Relief CBD Gummies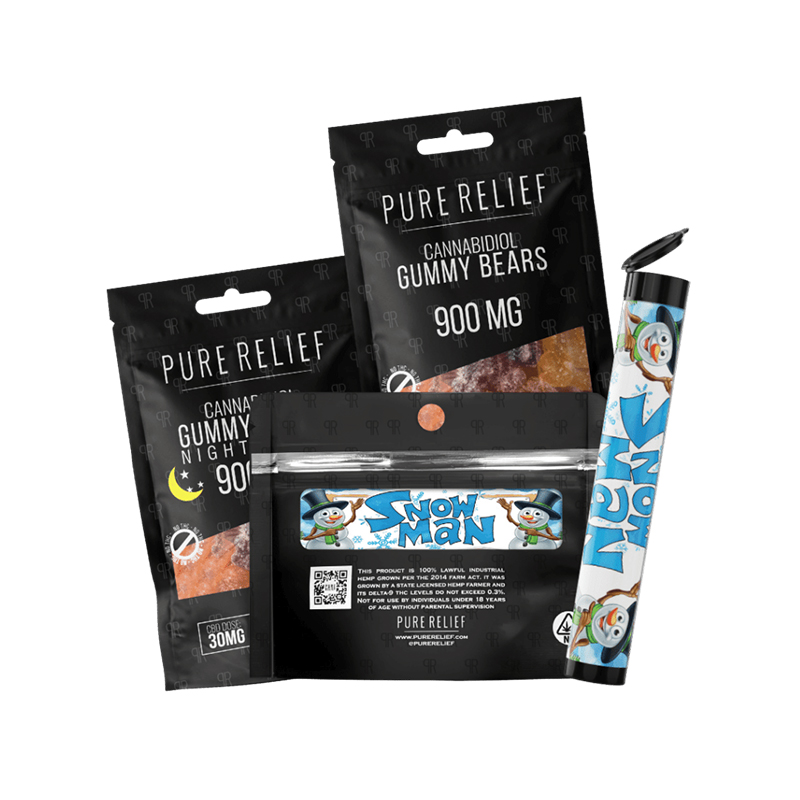 If you're dealing with pain, Pure Relief CBD Gummies might be the best bet for you. Specifically, the product promises 30 mg of CBD Isolate in each gummy. When consumed, it helps ease the pain one is experiencing and provide relief for faster and longer sleep time.
Originally, manufacturers of the product recommend that the gummies be taken at one piece per day. However, consumers can increase the dose if they feel the need to.
#6: CBDfx Gummies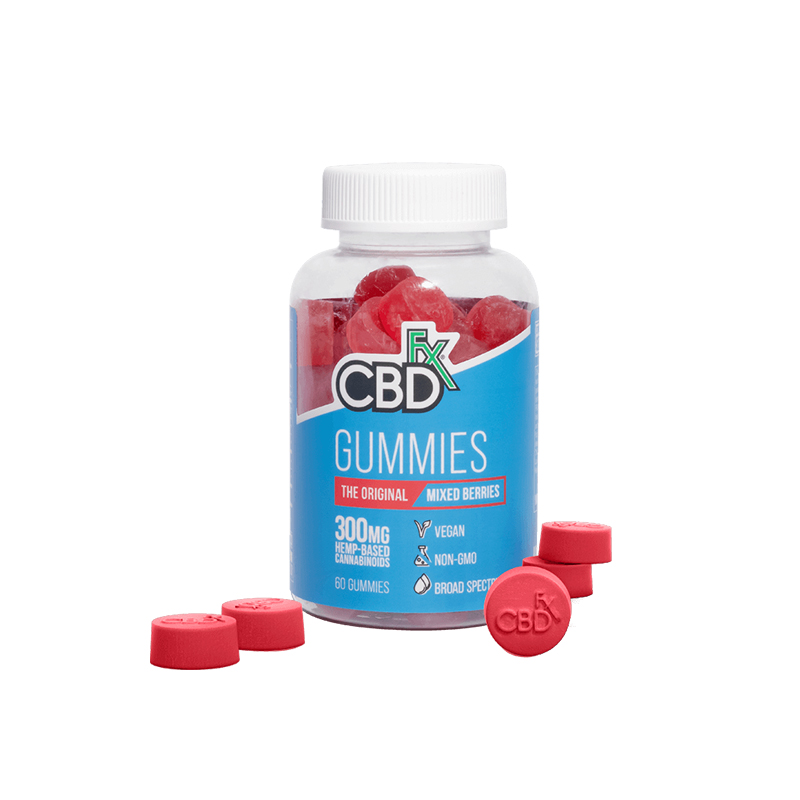 It's hard to talk about CBD products without the mention of CBDfx Gummies. Known for their "broad-spectrum" formulation, the CBDfx Gummies are made from organic, non-GMO, 100% vegan ingredients, making them the ideal choice for people who want to stay faithful to their vegan diet.
Each gummy contains 5mg of active broad-spectrum CBD, with less than 0.3% THC. The product is also gluten-free, with no corn syrup or artificial sweeteners.
#7: Charlotte's Web Calm CBD Gummies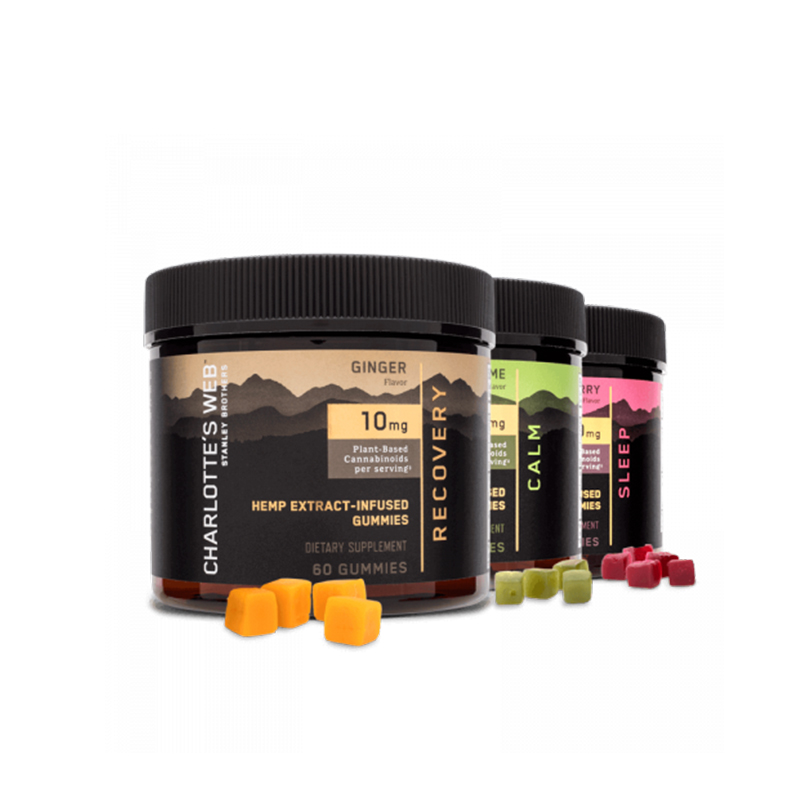 Stressing over something? Charlotte's Web Calm CBD Gummies may somehow help ease your frustrations that can lead to better sleep quality. As the name suggests, the product is specially formulated to counter stress and provide a sense of calm and relaxation to users, which is especially important to those who are having trouble falling or staying asleep.
Each gummy contains 10 mg of full-spectrum CBD, combined with lemon balm and l-theanine. Recommended does of the product is two gummies per day.
#8: Green Roads Relax Bears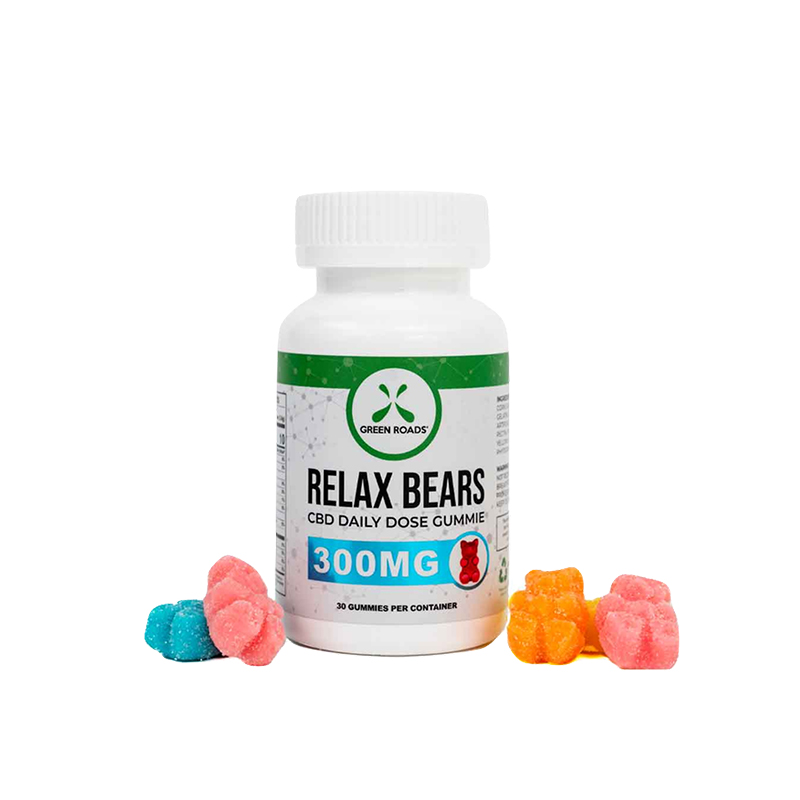 Claiming to be the "best-tasting CBD Gummies on the market," Green Roads Relax Bears come as another worthy candidate in our list. Each sweet n' sour gummy bear offers 10mg of hemp-derived cannabinoid extracts that can help combat stress and heighten one's sense of relaxation and calmness.
The gummies are also non-GMO and contain no THC.
#9: Penguin CBD Gummies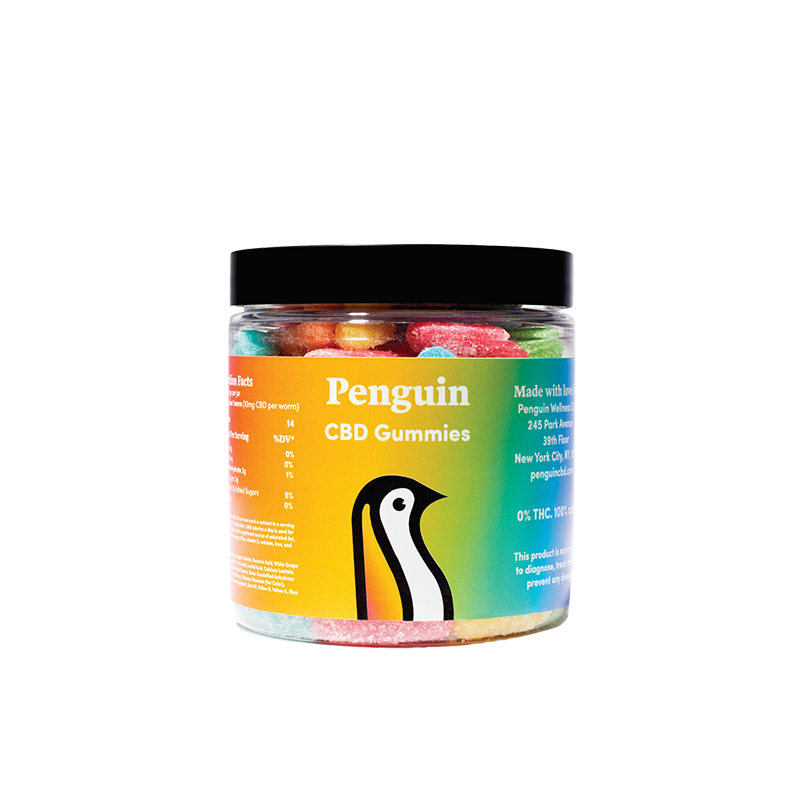 Colorful, soft, and sweet and sour to the tongue, the Penguin CBD Gummies can also be taken as a dietary supplement for better and longer sleep. In particular, the product contains the purest CBD isolate, along with other ingredients, such as white grape juice from concentrate, citric acid, lactid acid, calcium lactate, glycerin, corn syrup, and more.
One bottle of Penguin CBD Gummies contains 30 counts of gummy worms for your taking.
#10: Joy Organics CBD Gummies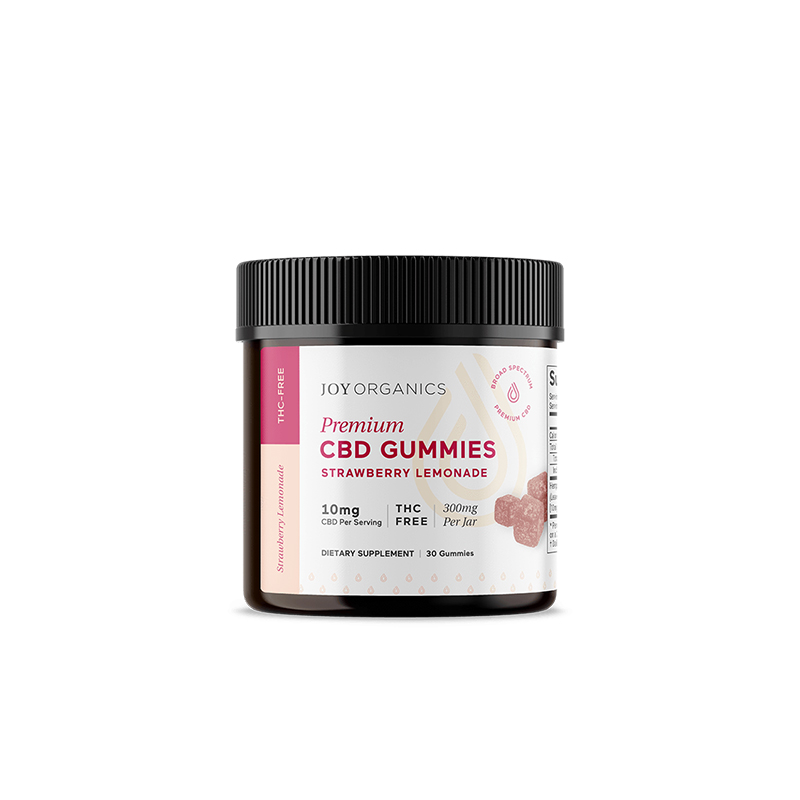 Another brand you might not want to miss out is the Joy Organics CBD Gummies. Specifically, the product offers 10mg of CBD per gummy, accompanied by other natural ingredients, such as organic tapioca syrup and organic cane sugar.
Similar to Penguin's, a bottle of Joy Organics CBD Gummies contains 30 counts of mouth-watering gelatine-based candies. They are also gluten free, vegan, and free of THC.
#11: Not Pot CBD Gummies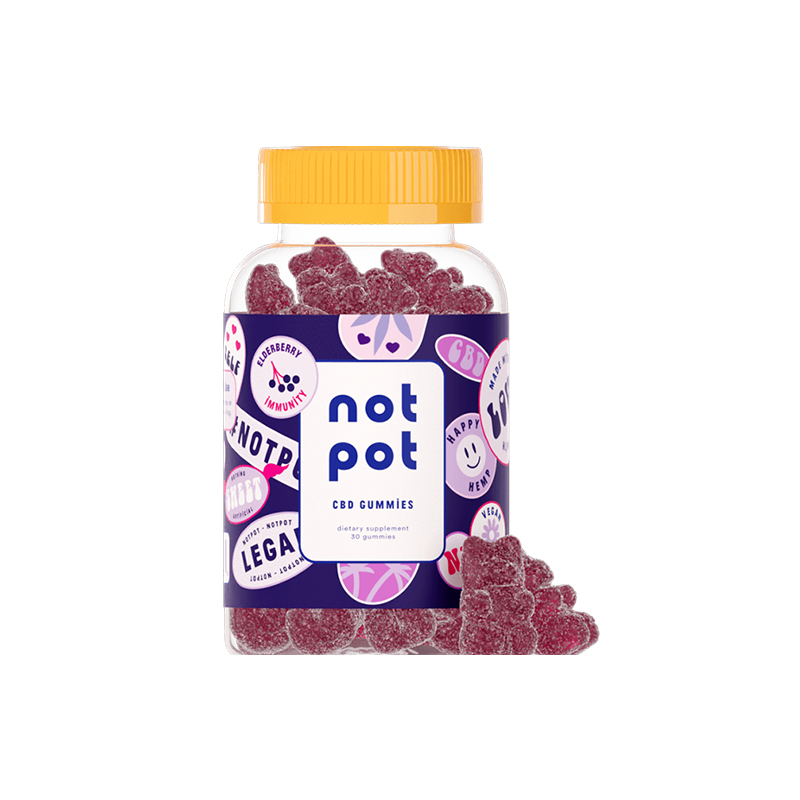 Created by the popular CBD brand Not Pot, this product has been deemed by many to be the "world's chillest CBD gummy" – thanks to its quirky vibe and socially conscious campaigns.
Specifically, Not Pot CBD Gummies are lab-tested and drug-free, making it a safe bet for the majority. The gummies are also non-GMO, are THC-free, and contain no gluten, no artificial dyes, no artificial flavors, and no sugar alcohols.
#12: Balance CBD Gummies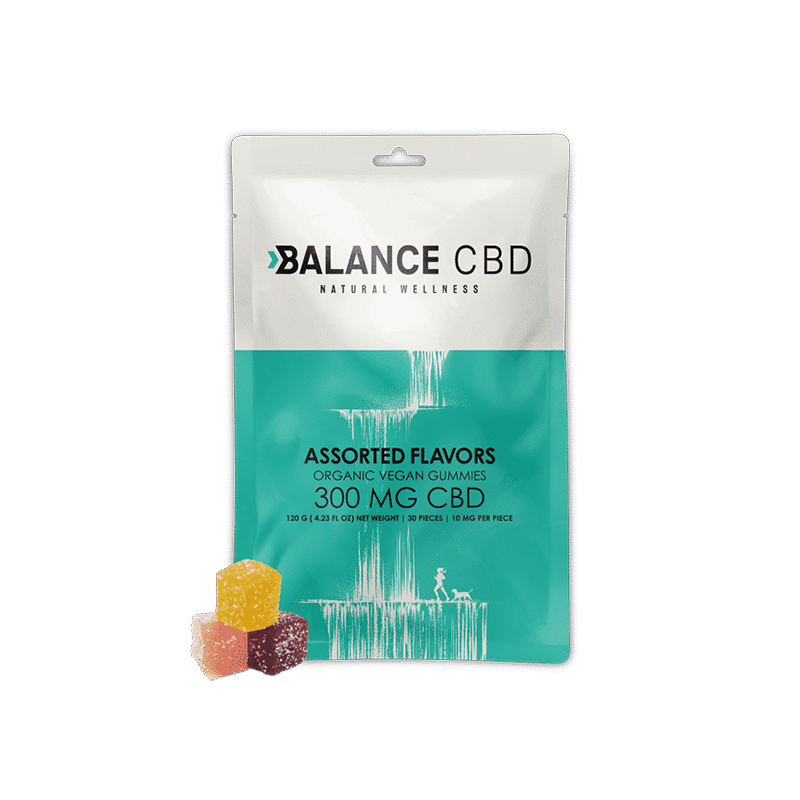 Another a well-known brand, Balance CBD takes pride in its premium CBD gummies that are available in different flavors, dosages, shapes, and sizes. Each piece of the edibles is infused with 10mg of the highest quality Pure CBD and made from organic ingredients.
Balance CBD Gummies are doctor-formulated and third-party lab tested. They now come in flavors, such as Raspberry, Wildberry, Orange Dreamsicle, and Cotton Candy. They are also described to be vegan and are gluten-free.
#13: Royal CBD Gummies
Although bearing a title that seems to suggest luxury, the Royal CBD Gummies is actually highly accessible to almost everyone, thanks to its favourable and straightforward pricing. What more, despite its budget-friendly costs, the gummies still boast of their high-quality, full-spectrum offering.
Royal CBD gummies are completely THC-free and claims to help improve focus, boost one's mood, deliver pain relief, and secure improved sleep quality.
#14: Premium Jane CBD Gummies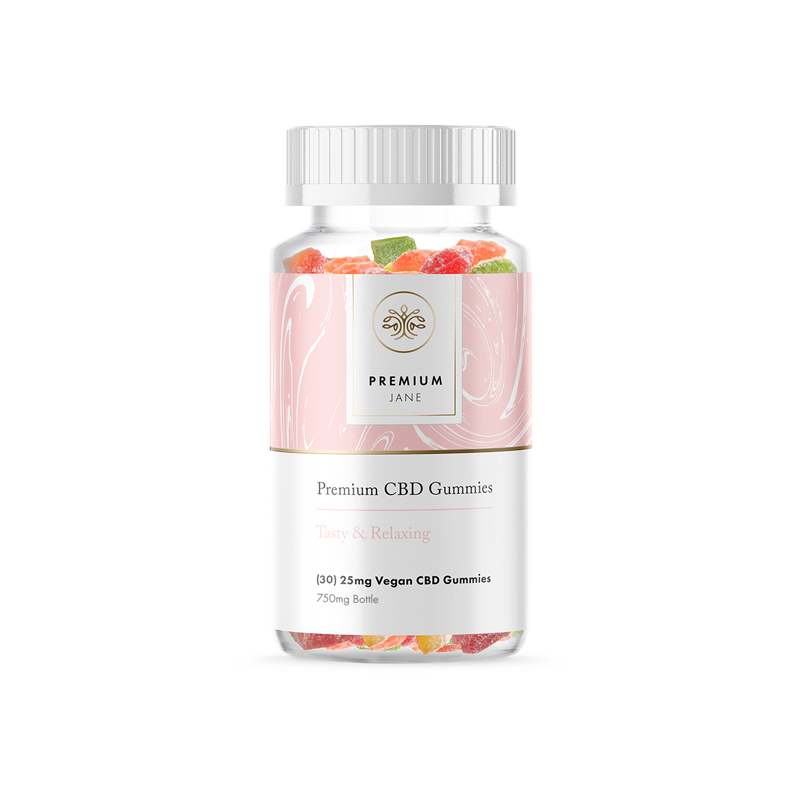 If you're familiar with Premium Jane, you've probably heard about their CBD Gummies already. Known for their quality, lab-tested products, the brand boasts of its gummies that are both impressive in terms of content and quality.
In particular, each piece of Premium Jane CBD gummies is infused with 25mg of CBD. The product is also organic, non-GMO, and free from pesticides, solvents, and chemical fertilizers.
#15: PureKana CBD Vegan Gummies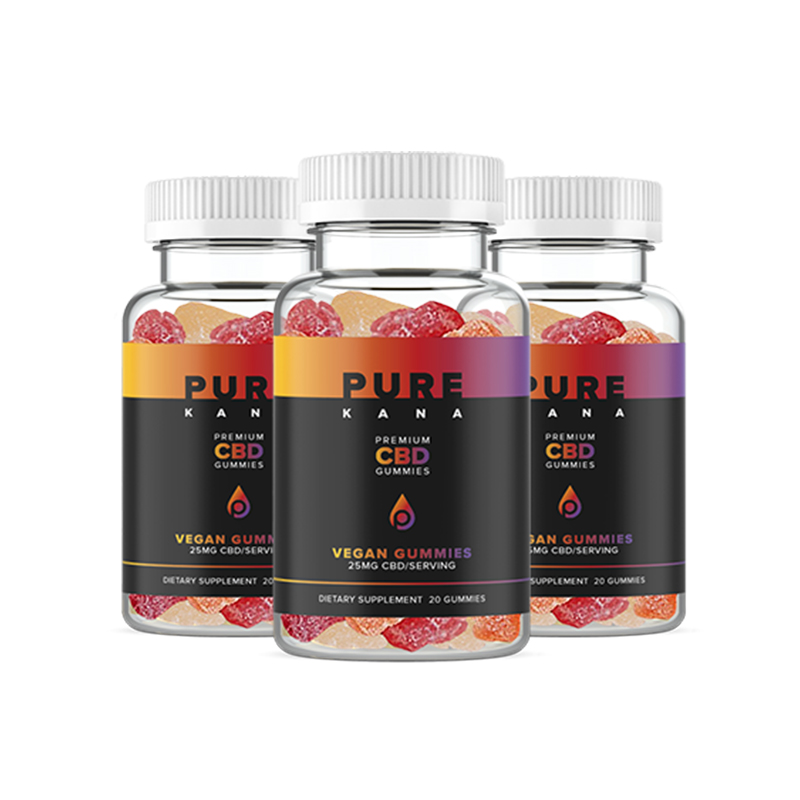 It's almost impossible to find a CBD enthusiast who isn't familiar with premium cannabidiol vendor PureKana. After all, the manufacturer comes as one of the most popular CBD businesses today. Its Vegan Gummies, especially, enjoy a favoured status in the CBD market.
Specifically, the product offers 25mg of CBD per gummy. It is also non-GMO and 100% vegan. Since the gummies offer relaxing properties, taking one piece at night can help you achieve a more peaceful sleep as well.
#16: PLUS Sleep CBD Infused Gummies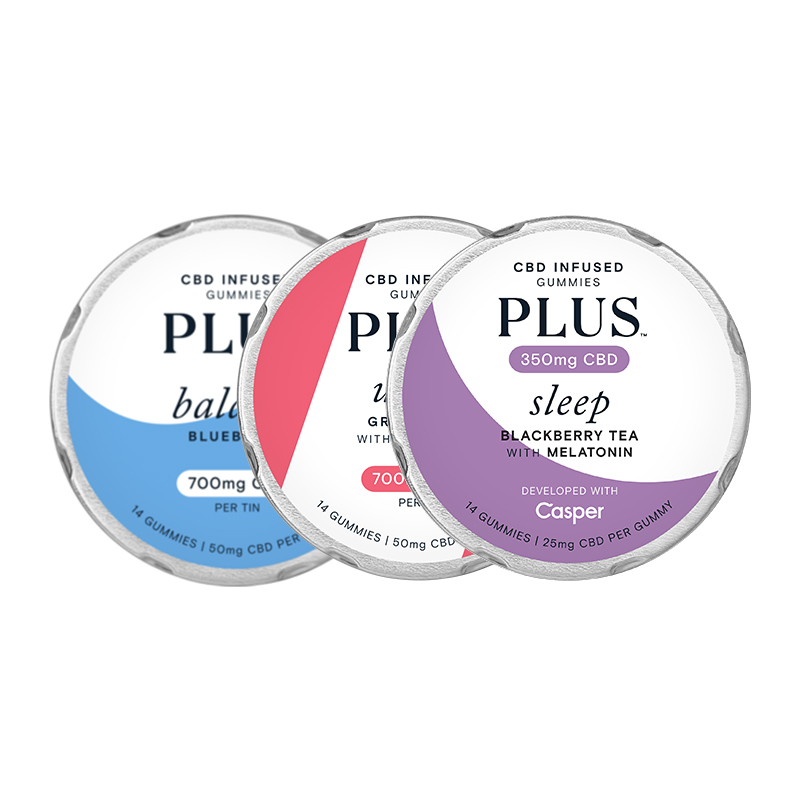 If you're looking for a premium quality product that is safe and tasty, you might want to browse through PLUS CBD's product portfolio. Generally, the brand offers three different types of infused gummies. However, if you're having trouble falling asleep, the best choice is its Sleep CBD Infused Gummies.
As the name suggests, the product is especially formulated to help a person sleep well after a long day. Each of these bedtime gummies come with 25mg of CBD and 1mg of melatonin, which are the best combo for helping anyone "power down" at night.
#17: Fab CBD Chews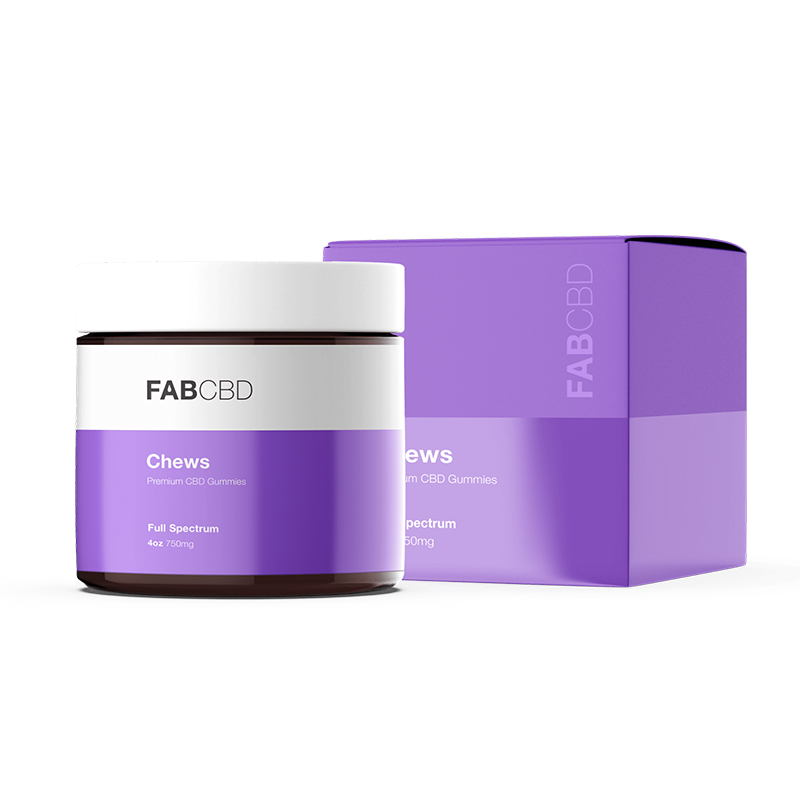 Although identifying itself as "chews" instead of "gummies," the Fab CBD Chews still deserves your attention, especially with its high-quality full-spectrum CBD formula that is sure to help you get into the dreamland faster.
Similar to most products mentioned in this list, the Fab CBD Chews are gluten free, non-GMO, and Vegan. On top of that, they are also fruit flavoured, making them extremely pleasant to the tongue. The product is available for 30 counts per bottle and contains 25mg CBD isolate per gummy.
#18: CBD American Shaman Gummies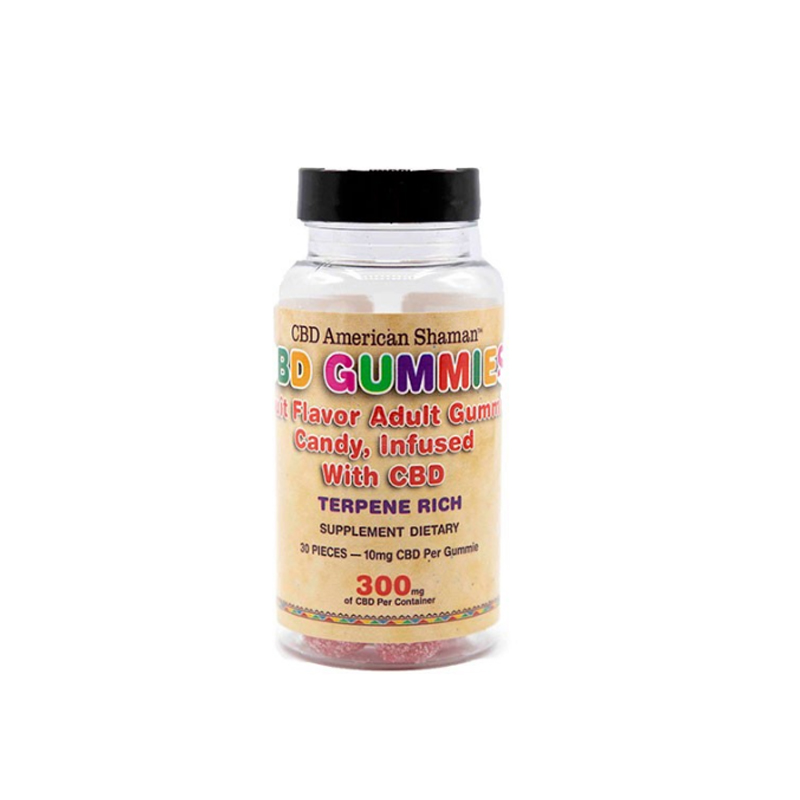 Formulated with terpene rich hemp oil, CBD American Shaman Gummies can also serve as your ultimate bedtime sidekick. The gummies are not only pleasing in the eyes, but they are also tasty and safe as well. Specifically, the edibles are created using non-GMO hemp plants, and they are also lab-tested for purity and potency.
Each piece of CBD American Shaman Gummies is infused with 10mg CBD.
#19: Lord Jones CBD Gummies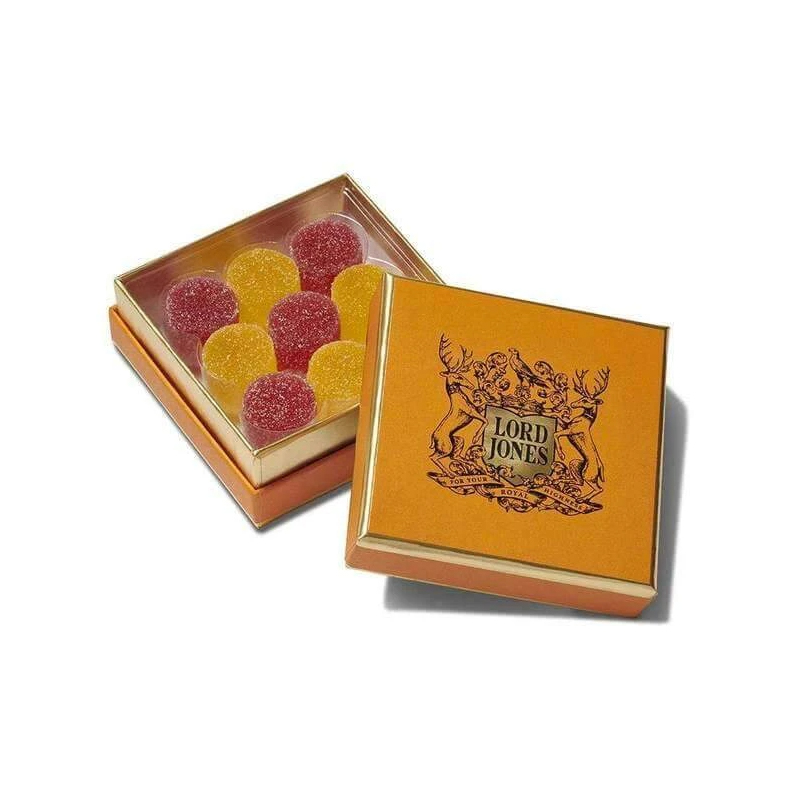 Known as the premium CBD brand, the Lord Jones made sure that its CBD gummies live up to the company's tagline of tagline 'The World's Finest CBD Infused Products.'
Specifically, the gummies, which take on the form of gumdrops, are made by hand using the finest broad-spectrum hemp oil, combined with natural fruit flavors, gelatin, citric acid, and sugar.
Each Lord Jones CBD gummies contains 20mg of cannabidiol.
#20: cbdMD CBD gummies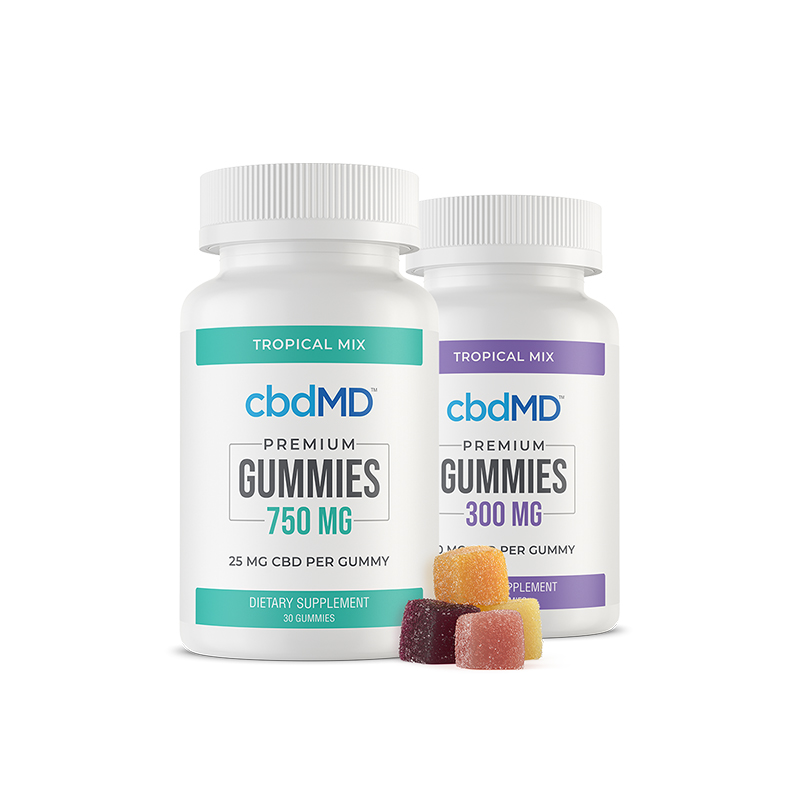 Finally, last but not the least is the cbdMD gummies, which possess a CBD strength of 10 to 25 milligram per piece.
The product comes with relaxing properties perfect for a good night sleep. It is also made from organic and non-GMO hemp and is also vegan and gluten-free.
The Bottom Line
Have you found which among these 20 CBD Gummies should you try out tonight? Whether you're having difficulty falling or staying asleep, trying out some of these might help you find your way straight into the dreamland faster than before.
Feel free to consult your doctor and ask if your current health permits you to take CBD gummies for better sleep experience as early as today!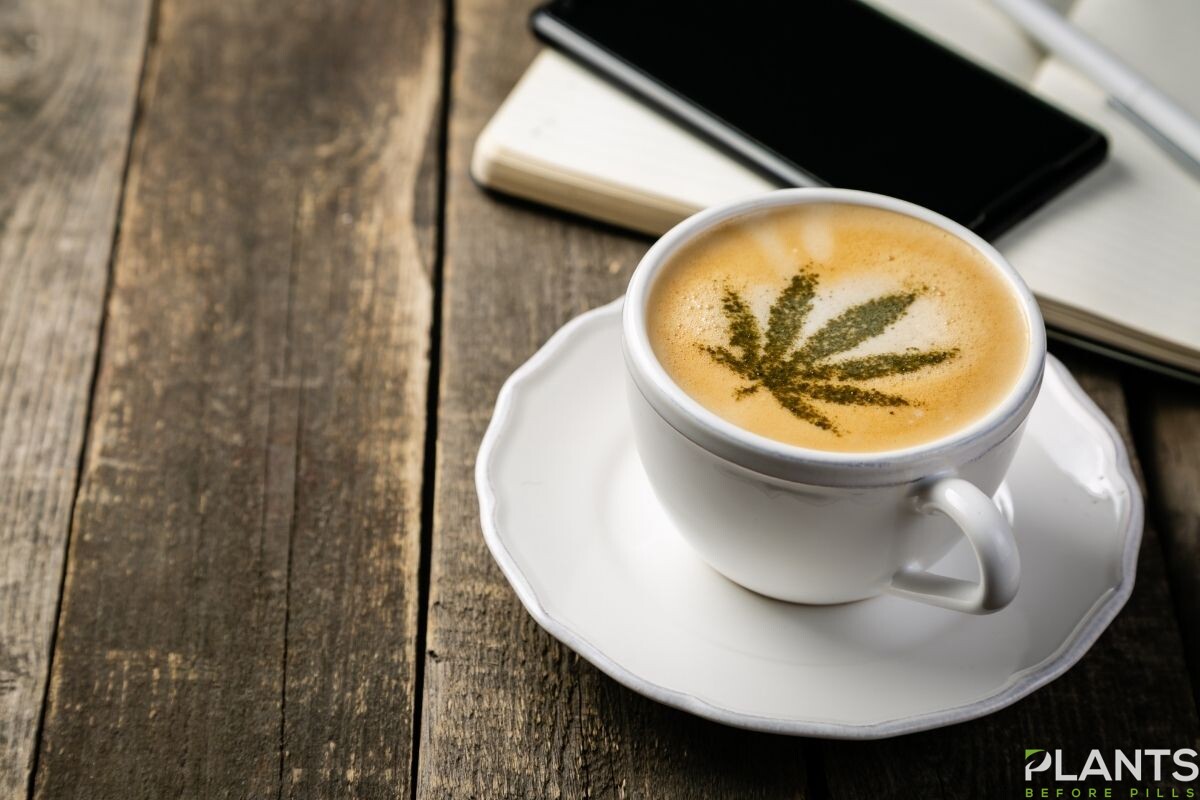 It is no surprise that we have coffee and anxiety in a country where more than 83% of its population drink coffee. What if the anxiety could be reduced? Cannabidiol (CBD) coffee might be just what you need to relax your nerves while still keeping you buzzed.
CBD is a chemical compound that has piqued the interest of those seeking some of the beneficial effects of THC, the psychoactive component, without the psychoactive side effects. In other words, it may help foster a sense of calmness and relaxation when refined into oil or processed into an edible, but it won't get you stoned.
Although CBD may not make you feel euphoric or drugged, many people report a general sense of wellness after taking it, and some people use it for pain relief. It's also often prescribed for anxious people, and it's been shown to help with epilepsy in some instances. In this article, we've listed topics where you'll discover the effects of CBD and coffee when mixed in a cup.
What Is CBD Coffee?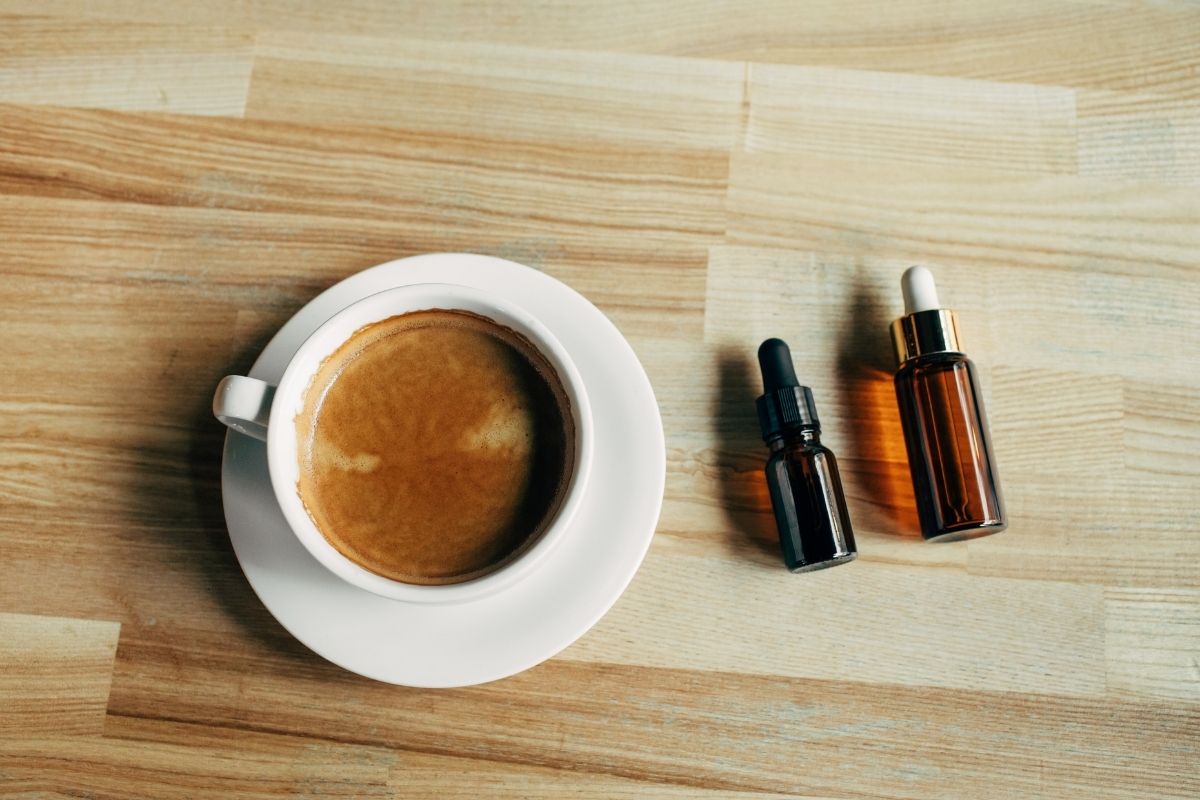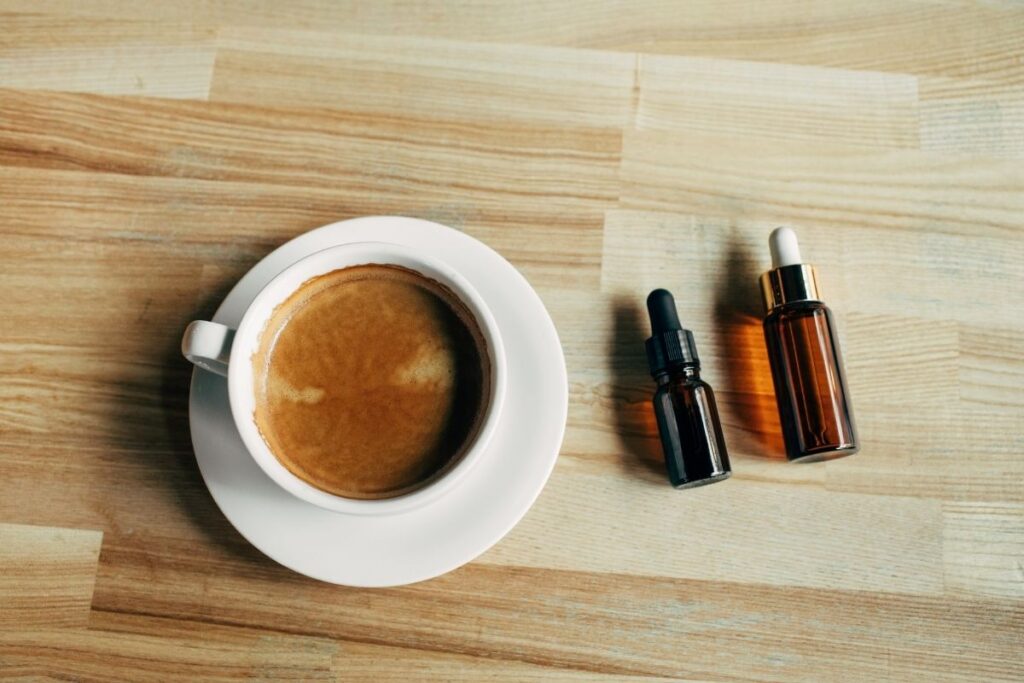 There are various ways to bring CBD into your body, and coffee is one way to rise in popularity. It is not surprising, particularly as coffee bars and specialty coffee shops are always looking for new and interesting flavors.
Coffee owners are still looking for new ways of attracting customers. Many coffees are submerged and sweetened with fructose syrup in calorie-rich creamers. It's time for coffee, which has potential advantages such as CBD.
Some coffee beans are infused with CBD by CBD firms. You grind and pack the coffee beans for sale. In this way, you can make baristas in a coffee shop or make a cup in your home privacy. However, CBD coffee is more common by incorporating CBD tinctures. CBD coffee is just as it sounds like: CBD-infused coffee, without intoxication, harnesses the beneficial effects of cannabis. CBD is perfectly legal to sell and consume CBD coffee, as opposed to weed.
Benefits of CBD Coffee (h3)
There are several advantages to making coffee and adding CBD to it. First of all, because caffeine speeds up the secretion and dopamine production, it plays a key role in the motives for reward-motivated actions to add CBD to your coffee.
Serotonin has the effect of a moderate antidepressant. The signs of depression can not be alleviated, but non-patients can take a more rosy view as they all want to go back to sleep.
Caffeine also makes the muscles stronger than themselves. It helps you to feel solid, secure, and ready for the morning journey. These are just a few of what a cup of CBD Coffee can offer to your system.
How CBD Coffee Works on Your Body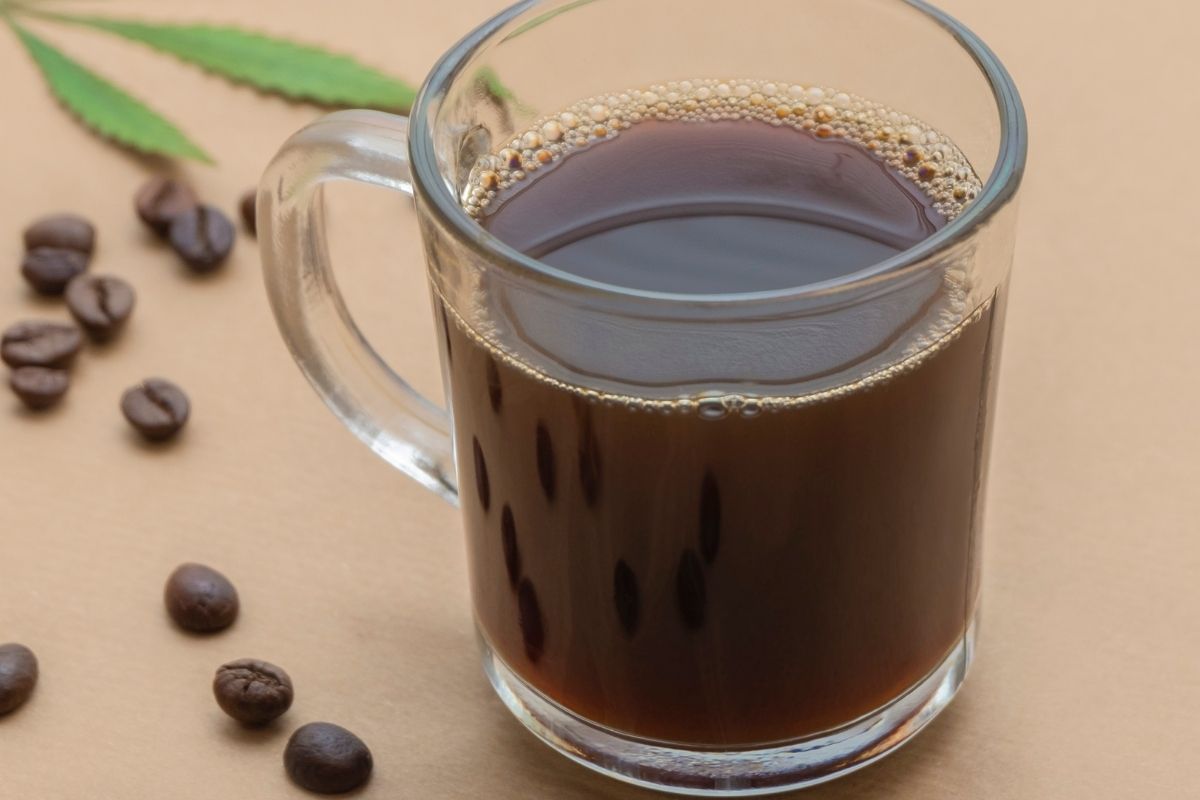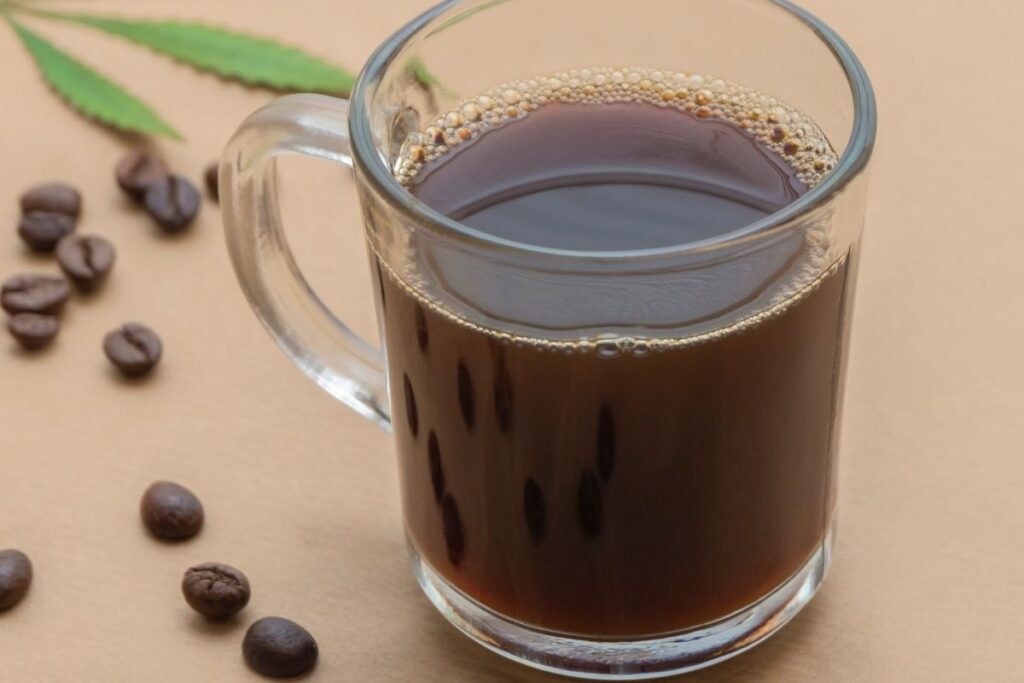 Before brewing a CBD coffee, it's best to understand if it is good for you. Caffeine joins the body as we drink coffee. It is structurally similar to adenosine which is a substance that binds to adenosine receptors. This association triggers a chemical reaction in the receptors of adenosine and nerves. As a result, we get exhausted.
Caffeine can bind to adenosine receptors because it is similar to adenosine. Caffeine, on the other hand, has no sleepy side effects. Caffeine, rather than waking us up, prevents adenosine from causing us to fall asleep.
Although caffeine is an excellent source of energy, it can also spark a harsh afternoon depression. Caffeine withdrawal symptoms can range from mood swings to jitters. Since CBD is often used to promote relaxation, some people love incorporating it into their coffee.
Takeaway
CBD coffee is a common topic right now, thanks to the many beneficial effects that consumers and experts claim it can have. Despite the new legalization of hemp cultivation for CBD, less testing has been conducted. However, it is understood that it isn't a psychoactive drug, it won't get you high, and it can help with a variety of health problems, like chronic pain.
You'll have to know for yourself whether it's appropriate for you. Before doing it, it's also a good idea to seek medical advice.
The Wonderful World of Weed Edibles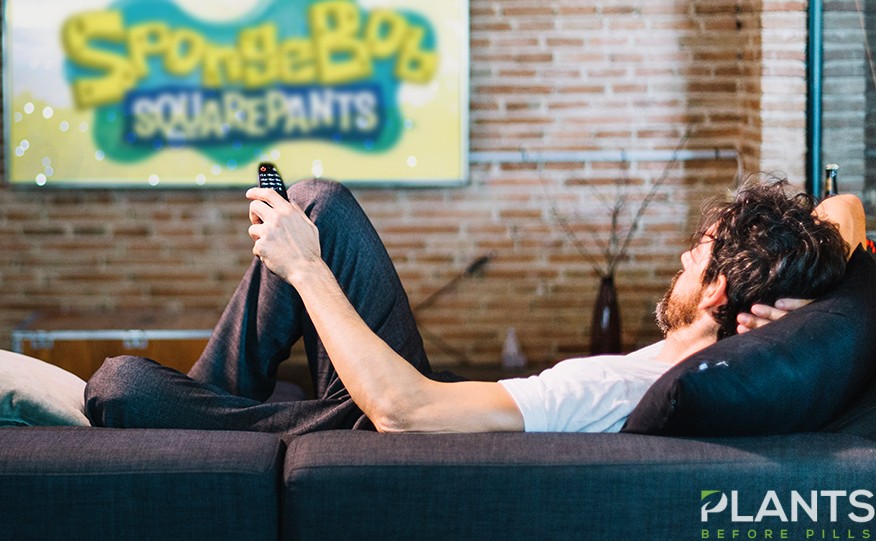 Smoking anything can be very harmful to your body and many people prefer not to smoke. Although some people believe that smoking marijuana is better for your overall health than smoking cigarettes, the smoke can still have harmful effects. Many people want and sometimes NEED an alternative to this. They want to feel the effects of marijuana, without actually smoking it. Weed edibles are the best way to do so. In this article. we're going to be talking about what are weed edibles and how they affect your body and the modern cannabis market of today.
What Are Weed Edibles?
Weed edibles are different kinds of foods and drinks that have been infused with marijuana. This is achieved by creating marijuana oil and adding it to a desired food or drink. Some may argue that a drink infused with marijuana is not a weed edible, as you drink it, not eat it, but they may refer to it as a weed drink. The most common types of edibles include baked goods and candies, but the possibilities are endless when it comes to weed edibles. If marijuana and weed edibles are legal in your state or whichever country you live in, you can purchase premade weed edibles at a marijuana dispensary. You can also make your own if you have access to some cannabis.
How Do Weed Edibles Effect The Body?
There are two main types of weed edibles that you can purchase; THC weed edibles or CBD weed edibles which both have different effects. THC or Tetrahydrocannabinol is a cannabinoid and the main psychoactive component in marijuana. CBD or Cannabidiol is one of the major active ingredients in cannabis that comes from the hemp plant which is apart of the marijuana family. If you choose a weed edible with THC, then you will feel a high or a sense of euphoria and some sedation, whereas if you choose CBD, then you won't experience a high, but you may feel more relaxed or relief from any chronic pain you may be suffering from.
Weed edibles can be a great option if you don't want to smoke marijuana, but you do need to be careful of how much you eat as they are a lot more potent than your average joint. When eating weed edibles, it is absorbed differently than if you were to smoke it. In short, when cannabis is consumed rather than smoked, it gets metabolized by the liver and changed from delta-9 THC to 11-hydroxy-THC. This creates more of a psychedelic effect which is completely different compared to your average high.
Another thing is that it is a lot easier to dose yourself correctly when you smoke because you can control how much weed you want in your joint, blunt, or bong. With weed edibles, if you eat too much, you may experience extreme paranoia especially if you are inexperienced with marijuana plus it takes longer to feel the effects from an edible than if you were to smoke, so it can be very easy to consume too much. If you are new to marijuana and experimenting, then it is advisable if you decide to eat a weed edible, you only eat a small amount and see how you feel after 30 minutes- 1 hour.
To conclude, weed edibles can be the perfect alternative if you want to feel the effects of marijuana without smoking. There are tons of options in regards to the type of edibles you can get and the effects they have on your body. Whether you choose a CBD weed edible or a THC weed edible, make sure to do your research beforehand and decide which type and how much is right for you. Talk to friends and family that have experience which weed edibles and marijuana or even a budtender at your local dispensary as they may be able to guide you in the right direction. Just have fun and be safe while experimenting, because marijuana has great effects and can be a lot of fun plus help with a lot of issues.
3 CBD Baked Treats to Make in Time for Easter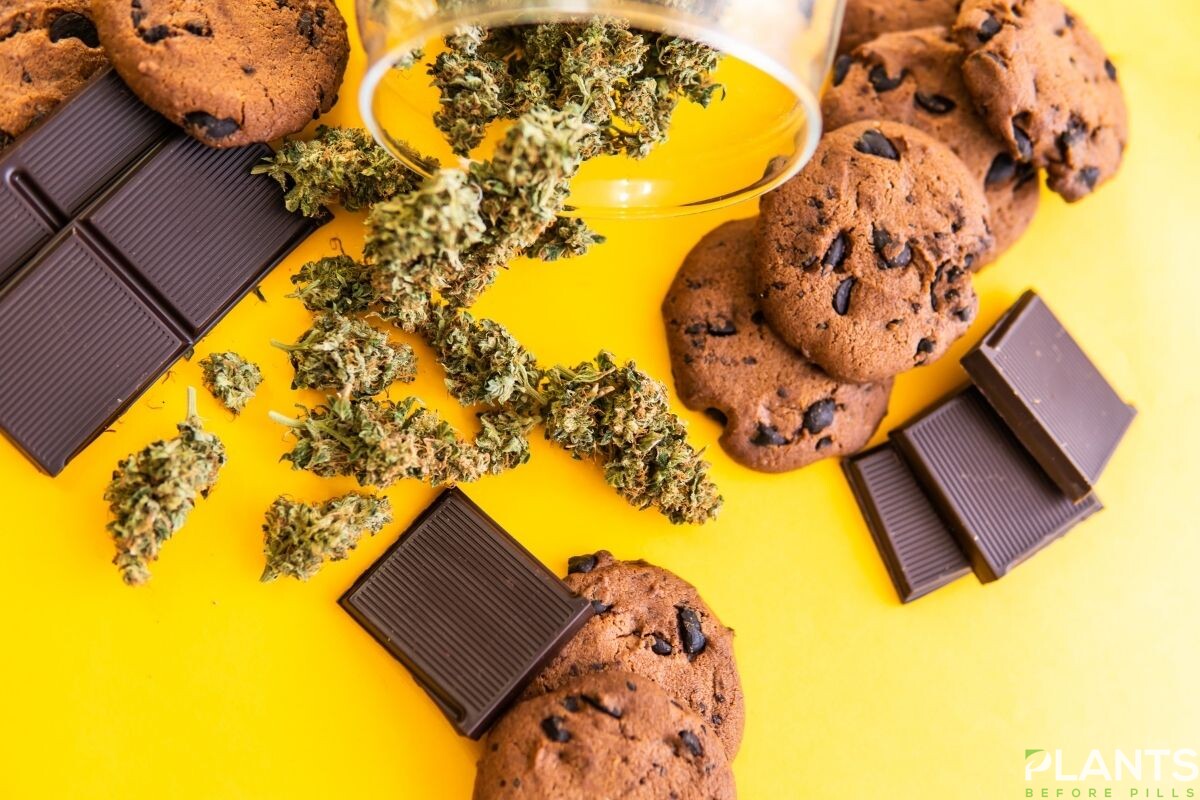 Easter marks the beginning of spring for many people. For those who are observant of cannabis culture, this occasion is often marked with numerous treats they often look forward to. While there is still quite a global health scare plaguing the rest of the world, there's nothing like finding the joy in the simplest of things, right?
For those who have discovered the wonders of cooking and baking in the past year, you might be interested in making CBD oil baked goods for like-minded friends and loved ones. Not only is this a great way to express your love and send your thoughts even while you are miles away, but this also ensures the safety and protection of everyone else while doing so.
Making treats with cannabidiol is an ideal way to enjoy the benefits of CBD in a more delectable way. Not only do you and your recipients get to reap its full effects, but you also get to explore different types of baked goods.
CBD Baked Treats for Easter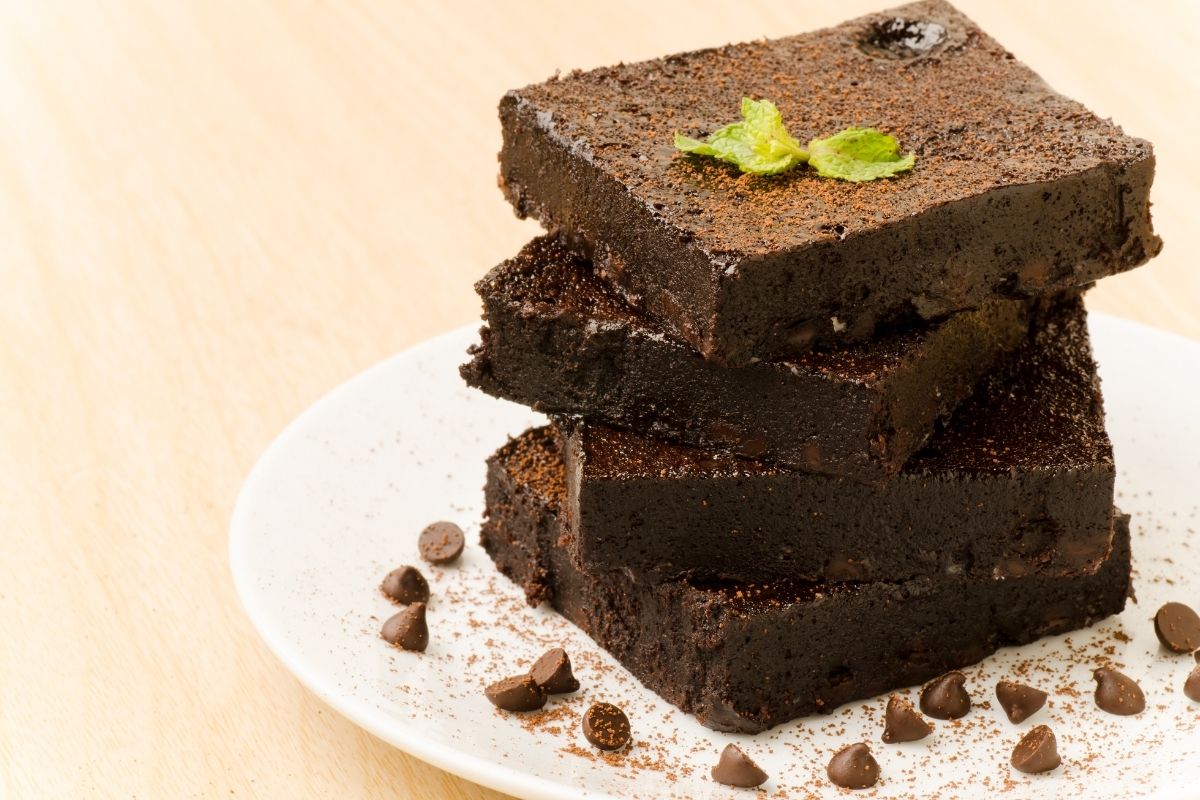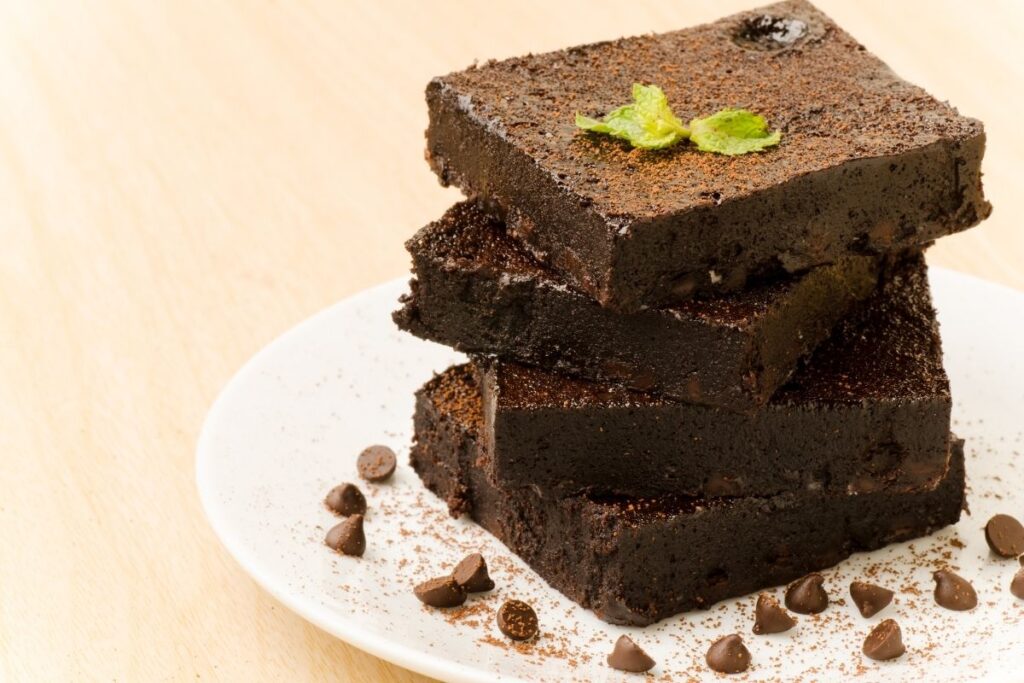 CBD is renowned in the field for its various benefits. These include having soothing, calming, and pain-relieving properties, something which is helpful for chronic pain sufferers and those who simply want to relax after a tiring work week.
Taken in edible form, however, the effects of CBD oil can last significantly longer in the body primarily because these are dispersed as food is digested. Since it is non-psychoactive, it can safely be consumed without having to experience the dangers that come with that unwanted "high."
Since cannabidiol can alter the flavor of food items and baked goods, as well as decrease the active compounds, in high temperatures, make sure to regulate the heating element when baking. Likewise, it's best to start slow and small, especially if you are sharing these with beginners in your circle.
Without further ado, below are some of the best CBD baked treats to make and share just in time for the Easter holiday.
CBD Crème-Filled Eggs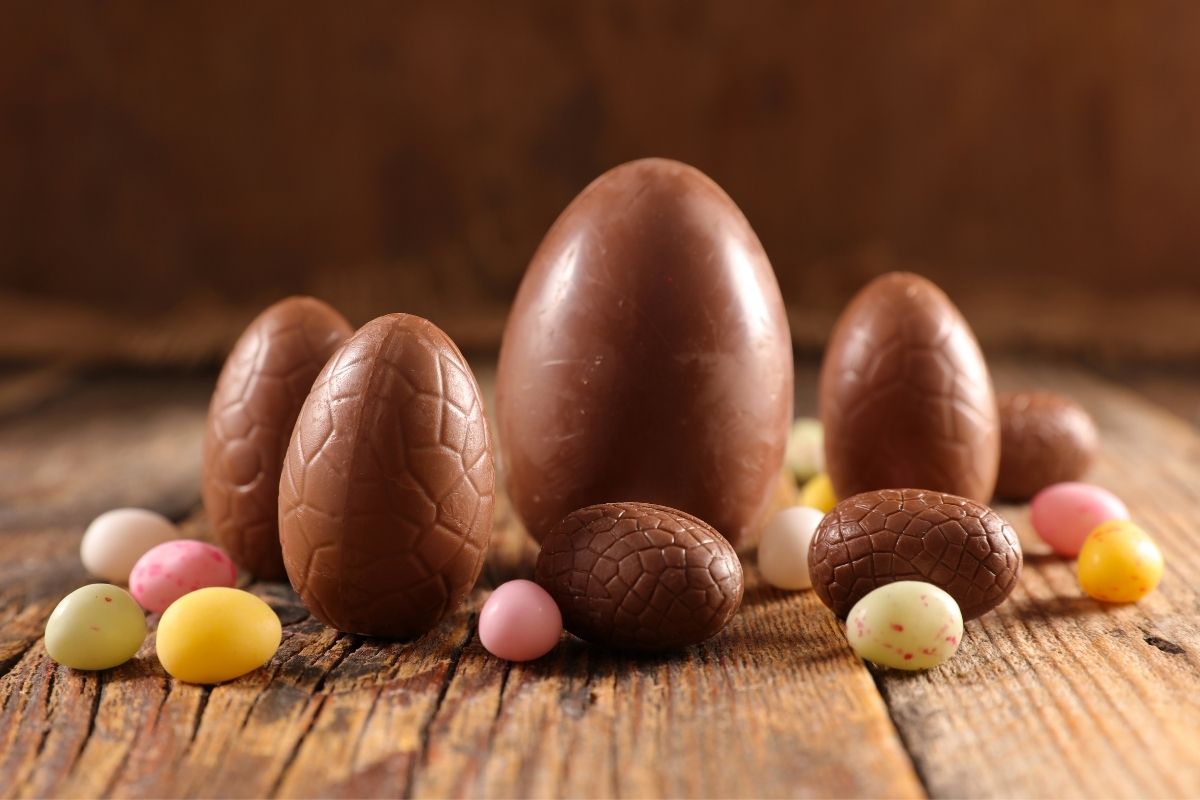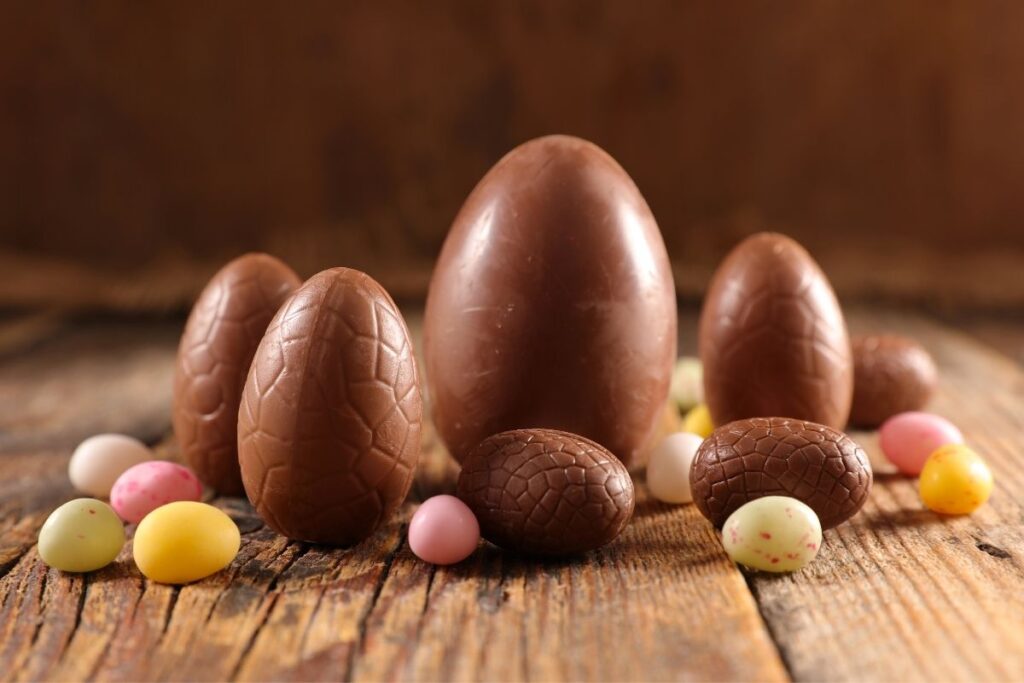 As a child, you may have experienced waking up on Easter and being rounded up to find decorated eggs around your house or property. If you want to recreate this feeling and sense of nostalgia, take a walk down memory lane with this CBD crème-filled egg recipe from Texas Weed Syndicate. Made with cannabutter, this imparts a rich and flavorful taste that melds perfectly with the chocolate of your choice. Taking a bite of this will surely put you in for a welcome surprise.
CBD Chocolate Chip Cookies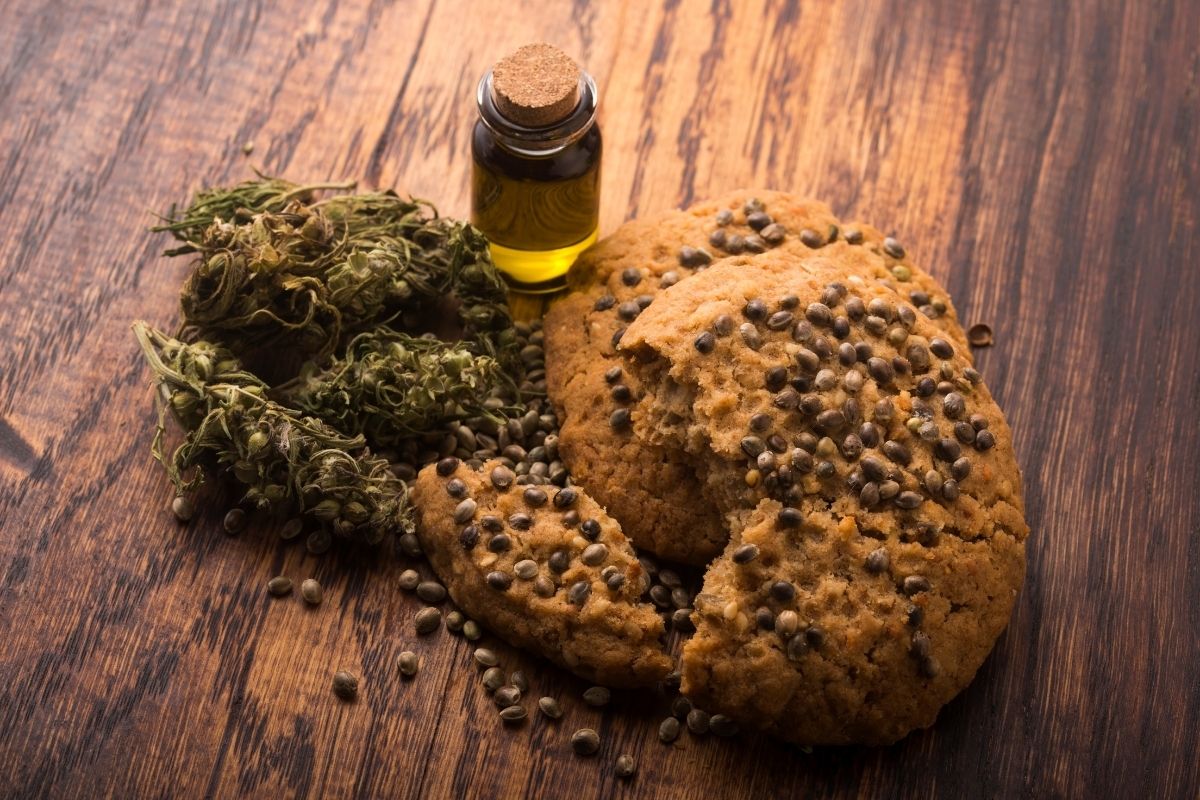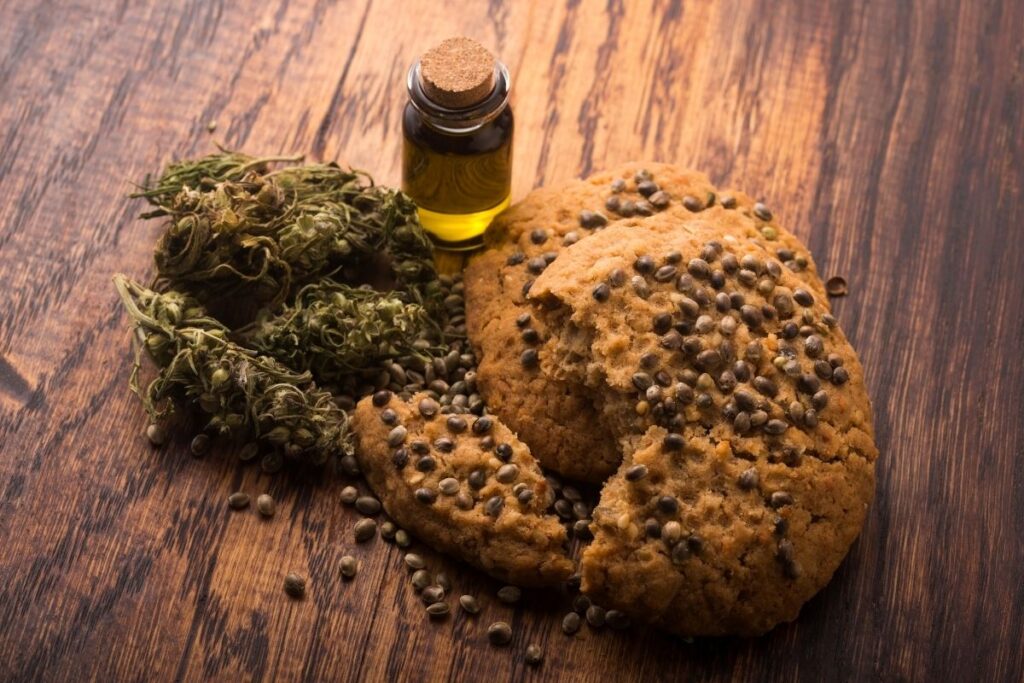 Chocolate chip cookies are a perennial party favorite wherever you go. Amp up the ante with some CBD oil in the mix and you are good to go. The best thing about this is that there are now CBD oil-flavored vanilla options on the market, making for a delightful flavor bomb that gives you the benefits of cannabidiol in just a serving.
This CBD chocolate cookie recipe from AllRecipes is worth trying. Not only is this beginner-friendly, but this also opens up an array of possibilities for you to explore. Apart from vanilla, you can also try flavoring your cookies with strawberry mint and other types of CBD oil, something which can certainly elevate the humble cookie.
CBD Carrot Cake
When it comes to the Easter Bunny, its unofficial dessert may be the rich and luscious carrot cake and for good reason. After all, carrots are filled with vitamin A which helps improve eye health. This recipe from Grateful even has the added benefit of cannabidiol, something which might be new for many.
The recipe calls for 280 milligrams of cannabidiol, but you may want to start small to get accustomed to the taste, although we doubt it'll be apparent as it is covered in cream cheese goodness. According to Bakerpedia, the dosing guide for carrot cakes starts at around 8 to 17 milligrams for those of medium usage and tolerance.
The Bottom Line
Take a look at these CBD Baked treats recipes we have rounded up for you just in time for Easter. With these, you are guaranteed to keep the blues at bay and instead, usher in some sunshine (and some delicious treats) in your life.