Hot Products: 20 CBD Gummies for Sleep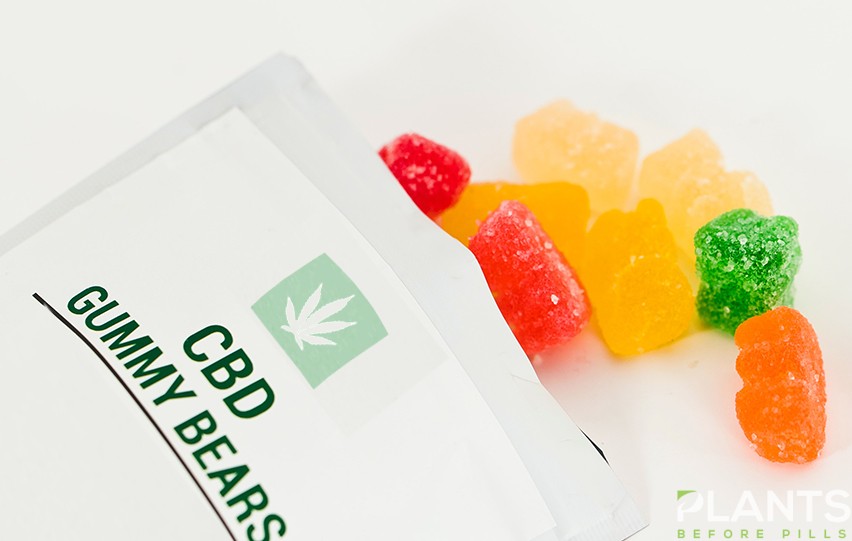 With the apparent attention CBD is getting, it's hard to find someone who isn't the least bit familiar with the substance now. From physical shops to online stores, you can now easily spot CBD in almost everywhere you go.
Given this, it's not surprising that a wide variety of CBD products are now flooding the marketplace. From oils, capsules, drinks, lotions, facial wash, to many more, the substance has already taken on many forms in an effort to meet the growing demands of the public.
If you're one among those who love to try out some of the best CBD products out there, there's a big chance you've already tried out numerous brands of CBD gummies. After all, these edibles are among the most popular and most common CBD products you'll come across in the modern market.
CBD Gummies 101: What are They?
Remember the jelly, chewable sweets you usually buy in packs? The ones that comes in different shapes, sizes, and flavors? Well, that's exactly what CBD Gummies are. However, as the name implies, what makes them different from normal gummies is that these gelatine-based edibles are infused with cannabidiol.
Similar to the typical gummies you buy on normal stores, CBD gummies also take on different forms, flavors, and sizes. In most cases, you may find them in shapes of bears, worms, fruits, or in other funky forms.
As an edible, CBD Gummies enjoy a popular status in the CBD world, and demand for the product has gone through a drastic rise in recent years. Generally, its success is often attributed to its pleasant taste and promising potentials.
Specifically, since these gummies are infused with cannabidiol, they are advertised by manufacturers to help relieve anxiety, reduce pain, and improve overall sleep experience when consumed. With these claims, people often take the product not just to satisfy their sweet tooth but to also take advantage of the gummies' therapeutic effects.
To date, CBD gummies in the market are infused with different types of CBD – with some using full-spectrum CBD, some containing broad-spectrum, and others using CBD isolate.
While studies on the true effects of CBD gummies still fall short to uncover its true impact on the body, anecdotal evidence provided by some users suggests that there are benefits involved in taking the product, such as being able to sleep faster and managing to stay asleep longer.
Top 20 CBD Gummies for Sleep
If you're having trouble falling asleep lately or can't stay asleep longer than what's needed, trying out some of the best CBD sleep gummies might help you overcome such type of dilemma. Sure, while further research is still needed to prove the product's effect on a person's sleeping behaviour, you're still free to try it out and see for yourself whether the candies live up to their promises.
Here, we have prepared a countdown of the 20 best CBD gummies you can try out for better sleep experience. Check them out below!
July 2020 Round Up – What Brand of CBD Gummies Should You Buy?
#1. CBDistillery Nighttime Gummies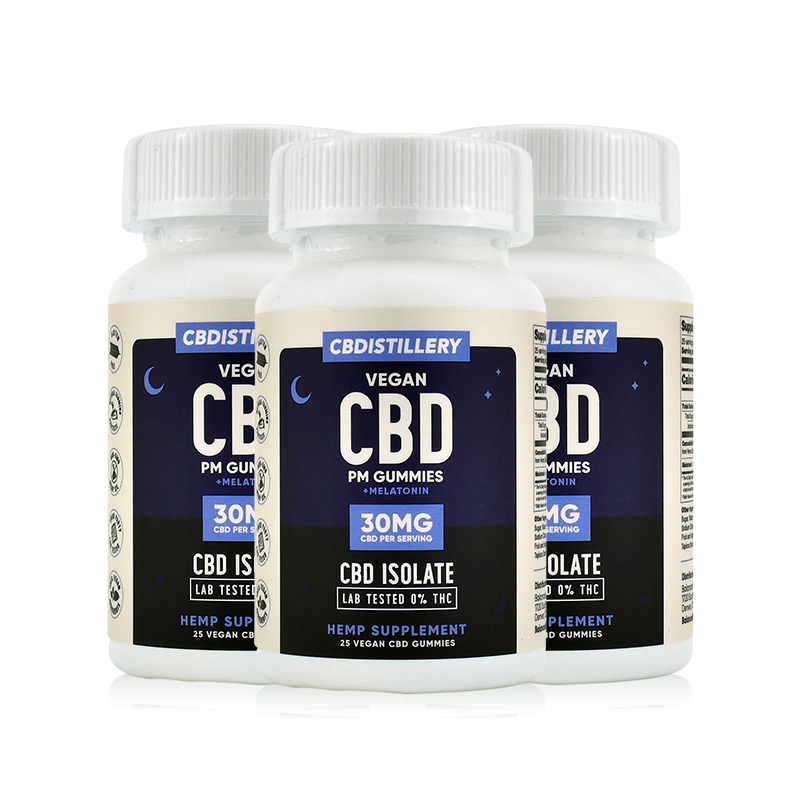 Manufactured by CBDistillery, Nighttime Gummies boasts of its premium quality cannabidiol content that makes it a top gummies choice for many.
Specifically, every piece of Nighttime Gummies comes with 30mg of 99% pure CBD isolate, combined with 1.5mg of melatonin, making it the ideal yummy supplement for a relaxing night at bed. The product is also vegan, gluten-free, allergen-free, and non-GMO.
#2: Hemp Bombs CBD Sleep Gummies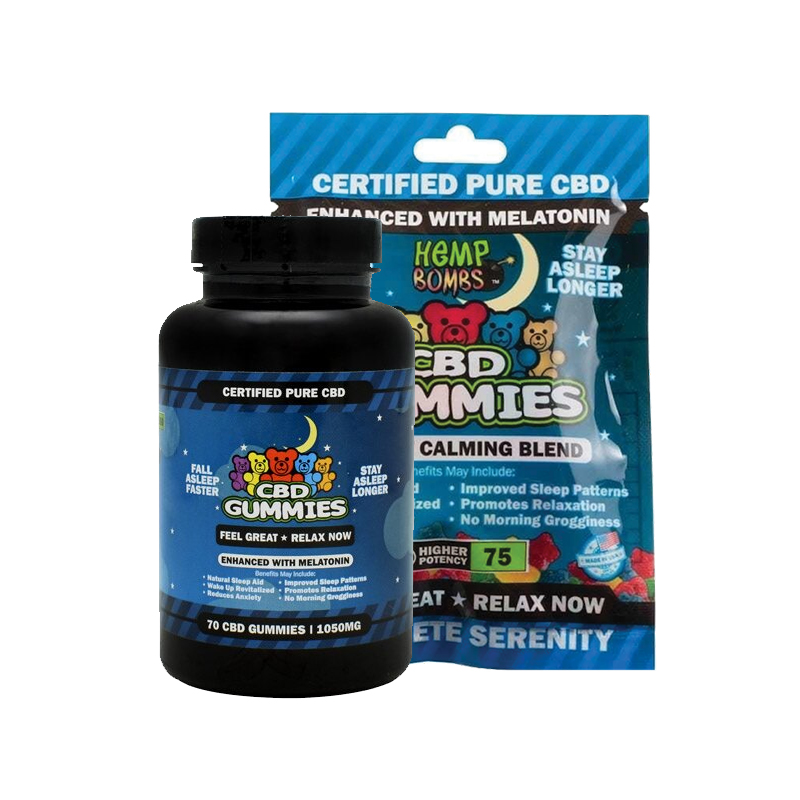 Generally, there comes a ton of factors that may prevent you from falling asleep. One among which is anxiety. Hemp Bombs' Sleep Gummies are specifically designed to help users deal with this type of dilemma.
Specifically, each gummy in Hemp Bombs CBD Sleep Gummies comes with 15 mg of broad-spectrum CBD and 5 mg of melatonin, which both help in reducing anxiety by delivering calming effects to boost mental and physical health of users.
#3: Verma Farms CBD Gummies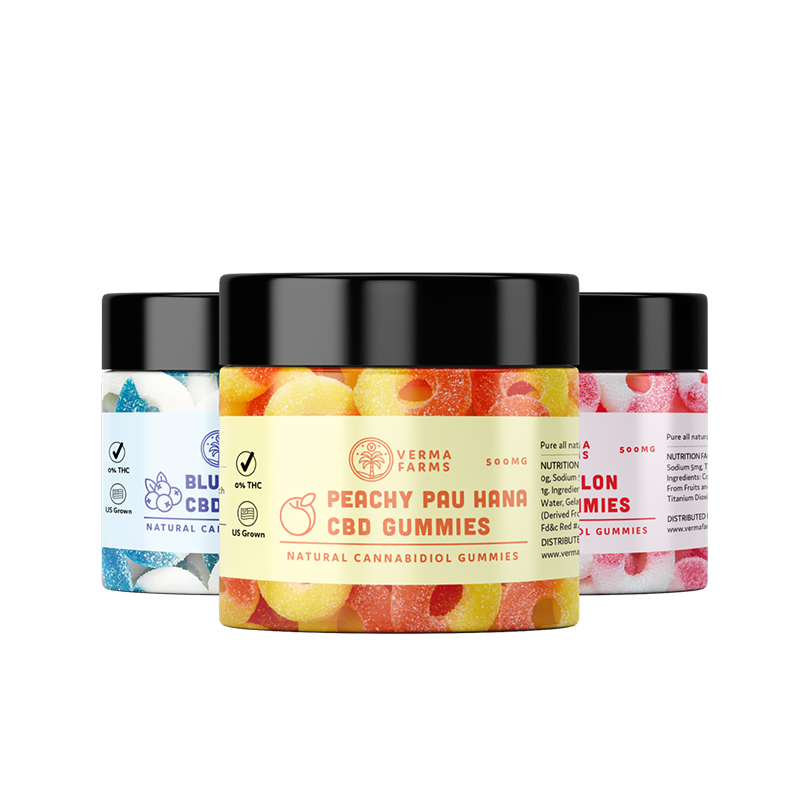 Undoubtedly, Verma Farms CBD Gummies are among the best-known cannabidiol-infused edibles in today's market. Generally, its success is mostly attributed to its impressive combo of pleasant flavor and premium quality.
In particular, each gummy of Verma Farms contains about 21 mg of CBD isolate. Normally, the product is taken as a supplement to calm the mind and boost one's mental state. Given these promises, these gummies are also often consumed to achieve a calmer disposition that can help people fall asleep faster at night.
#4: Sunday Scaries CBD Gummies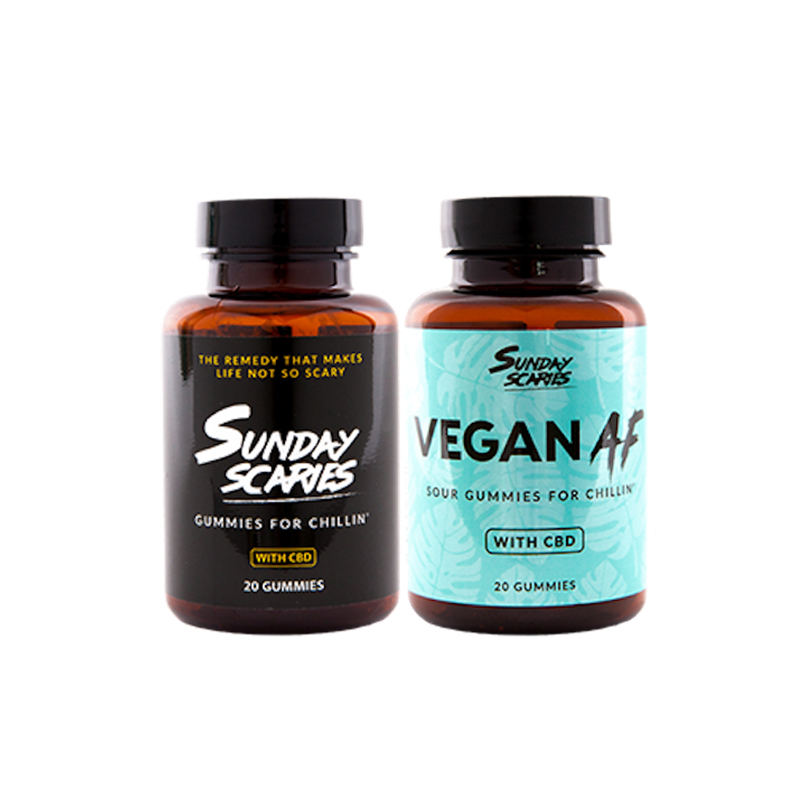 Described to be a product especially made to "eliminate manifestations of worry, overcome moral hangovers and deal with everyday frustrations," the Sunday Scaries CBD Gummies contains full-spectrum CBD, accompanied with vitamins B-12 and D-3.
When taken, the gummies can help boost one's mood and, therefore, aid in better sleep experience.
#5: Pure Relief CBD Gummies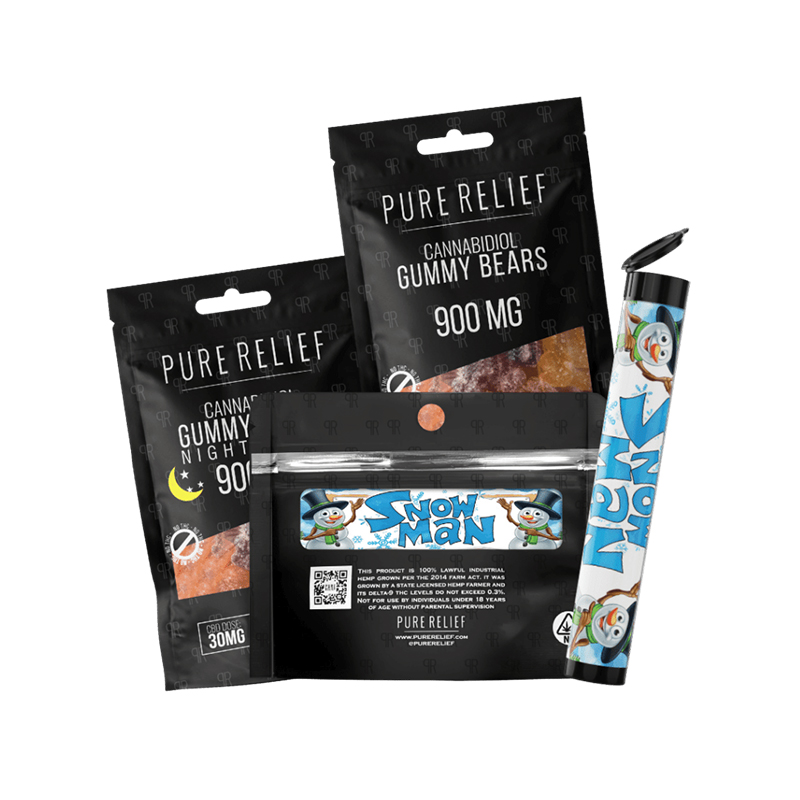 If you're dealing with pain, Pure Relief CBD Gummies might be the best bet for you. Specifically, the product promises 30 mg of CBD Isolate in each gummy. When consumed, it helps ease the pain one is experiencing and provide relief for faster and longer sleep time.
Originally, manufacturers of the product recommend that the gummies be taken at one piece per day. However, consumers can increase the dose if they feel the need to.
#6: CBDfx Gummies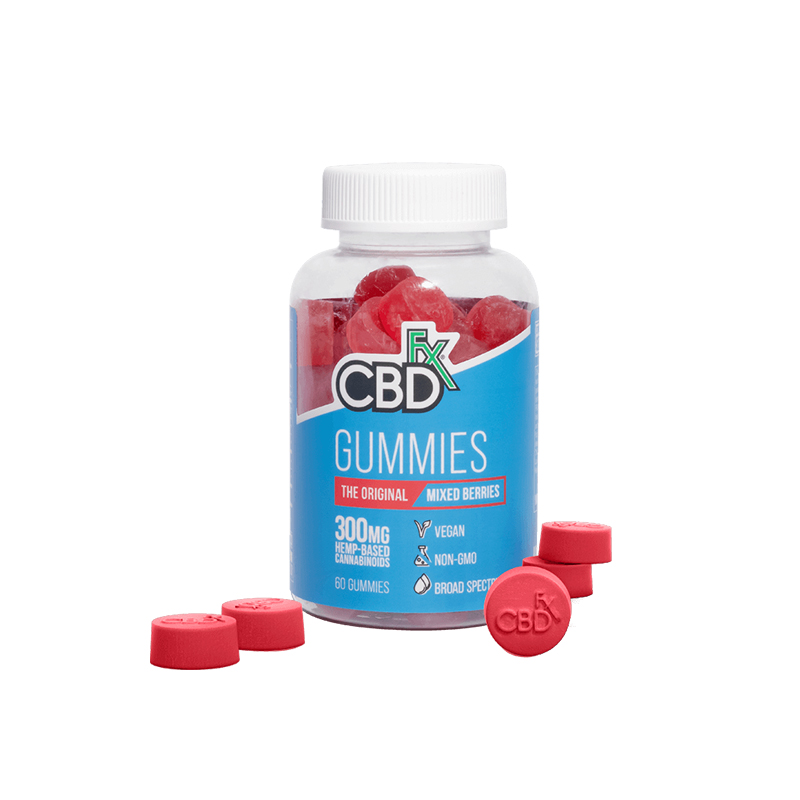 It's hard to talk about CBD products without the mention of CBDfx Gummies. Known for their "broad-spectrum" formulation, the CBDfx Gummies are made from organic, non-GMO, 100% vegan ingredients, making them the ideal choice for people who want to stay faithful to their vegan diet.
Each gummy contains 5mg of active broad-spectrum CBD, with less than 0.3% THC. The product is also gluten-free, with no corn syrup or artificial sweeteners.
#7: Charlotte's Web Calm CBD Gummies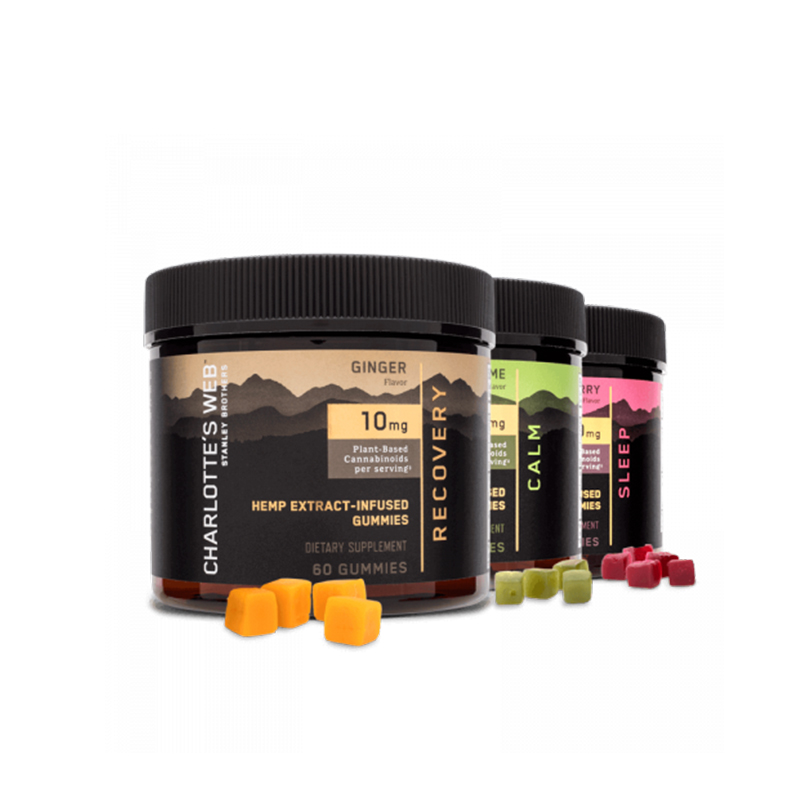 Stressing over something? Charlotte's Web Calm CBD Gummies may somehow help ease your frustrations that can lead to better sleep quality. As the name suggests, the product is specially formulated to counter stress and provide a sense of calm and relaxation to users, which is especially important to those who are having trouble falling or staying asleep.
Each gummy contains 10 mg of full-spectrum CBD, combined with lemon balm and l-theanine. Recommended does of the product is two gummies per day.
#8: Green Roads Relax Bears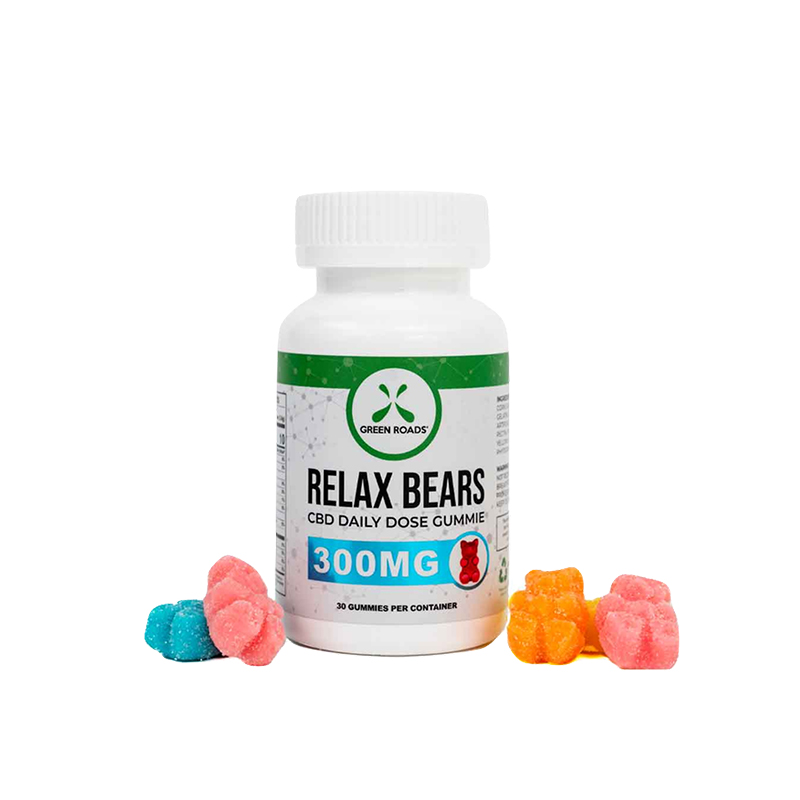 Claiming to be the "best-tasting CBD Gummies on the market," Green Roads Relax Bears come as another worthy candidate in our list. Each sweet n' sour gummy bear offers 10mg of hemp-derived cannabinoid extracts that can help combat stress and heighten one's sense of relaxation and calmness.
The gummies are also non-GMO and contain no THC.
#9: Penguin CBD Gummies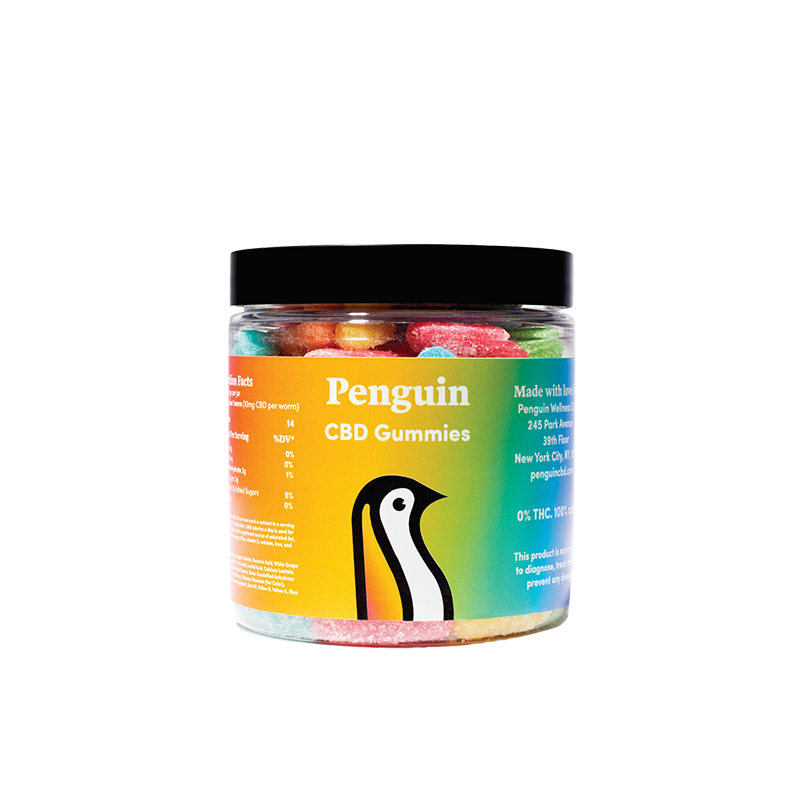 Colorful, soft, and sweet and sour to the tongue, the Penguin CBD Gummies can also be taken as a dietary supplement for better and longer sleep. In particular, the product contains the purest CBD isolate, along with other ingredients, such as white grape juice from concentrate, citric acid, lactid acid, calcium lactate, glycerin, corn syrup, and more.
One bottle of Penguin CBD Gummies contains 30 counts of gummy worms for your taking.
#10: Joy Organics CBD Gummies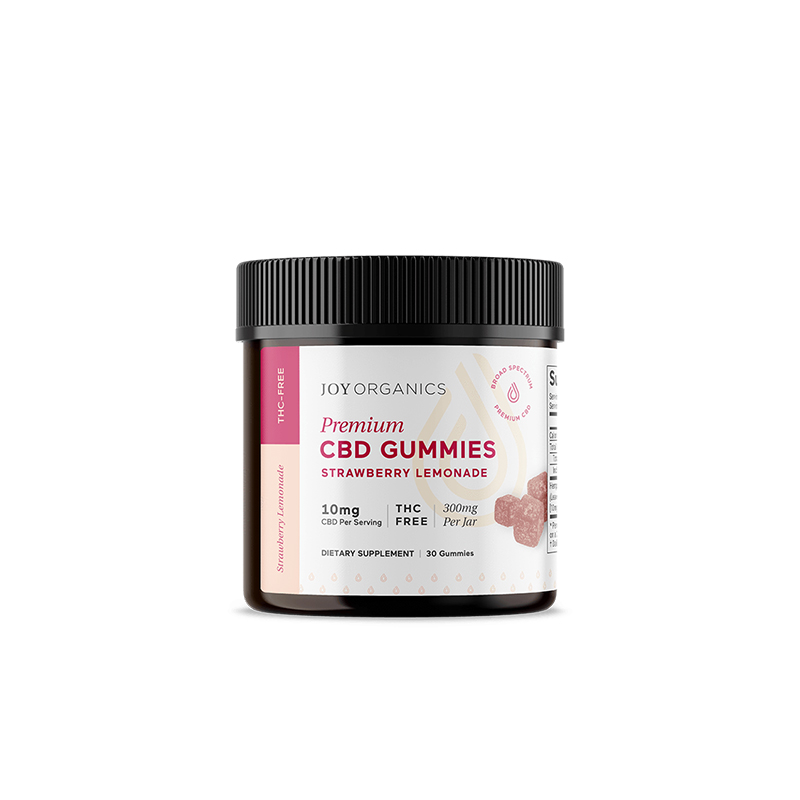 Another brand you might not want to miss out is the Joy Organics CBD Gummies. Specifically, the product offers 10mg of CBD per gummy, accompanied by other natural ingredients, such as organic tapioca syrup and organic cane sugar.
Similar to Penguin's, a bottle of Joy Organics CBD Gummies contains 30 counts of mouth-watering gelatine-based candies. They are also gluten free, vegan, and free of THC.
#11: Not Pot CBD Gummies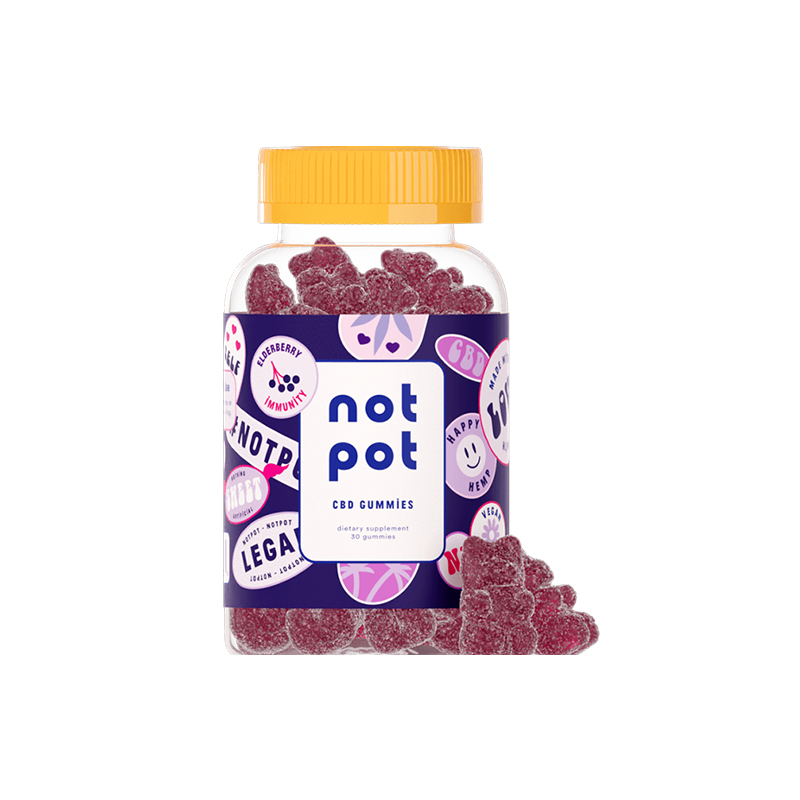 Created by the popular CBD brand Not Pot, this product has been deemed by many to be the "world's chillest CBD gummy" – thanks to its quirky vibe and socially conscious campaigns.
Specifically, Not Pot CBD Gummies are lab-tested and drug-free, making it a safe bet for the majority. The gummies are also non-GMO, are THC-free, and contain no gluten, no artificial dyes, no artificial flavors, and no sugar alcohols.
#12: Balance CBD Gummies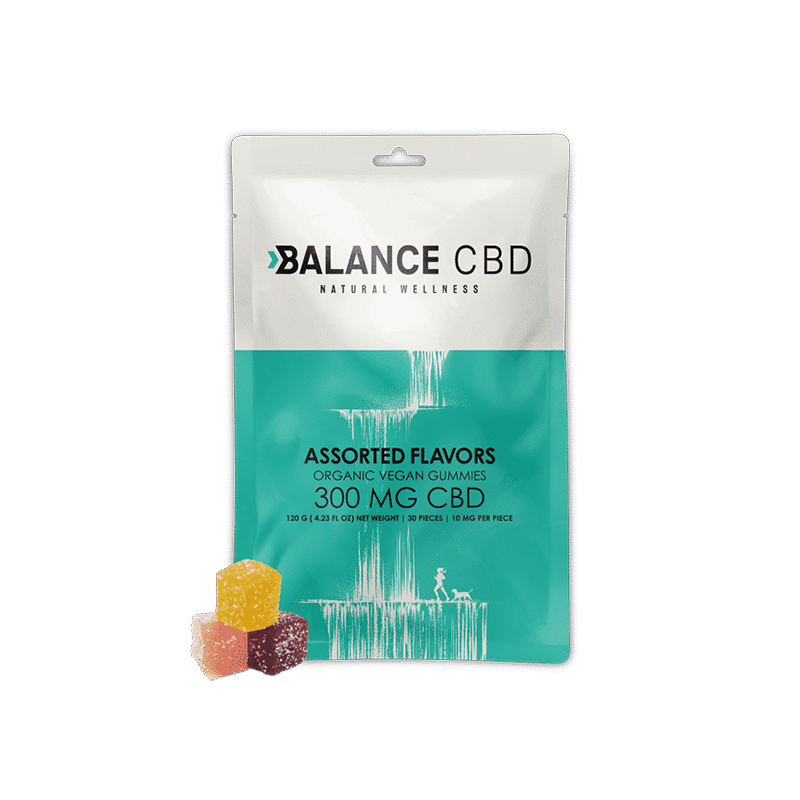 Another a well-known brand, Balance CBD takes pride in its premium CBD gummies that are available in different flavors, dosages, shapes, and sizes. Each piece of the edibles is infused with 10mg of the highest quality Pure CBD and made from organic ingredients.
Balance CBD Gummies are doctor-formulated and third-party lab tested. They now come in flavors, such as Raspberry, Wildberry, Orange Dreamsicle, and Cotton Candy. They are also described to be vegan and are gluten-free.
#13: Royal CBD Gummies
Although bearing a title that seems to suggest luxury, the Royal CBD Gummies is actually highly accessible to almost everyone, thanks to its favourable and straightforward pricing. What more, despite its budget-friendly costs, the gummies still boast of their high-quality, full-spectrum offering.
Royal CBD gummies are completely THC-free and claims to help improve focus, boost one's mood, deliver pain relief, and secure improved sleep quality.
#14: Premium Jane CBD Gummies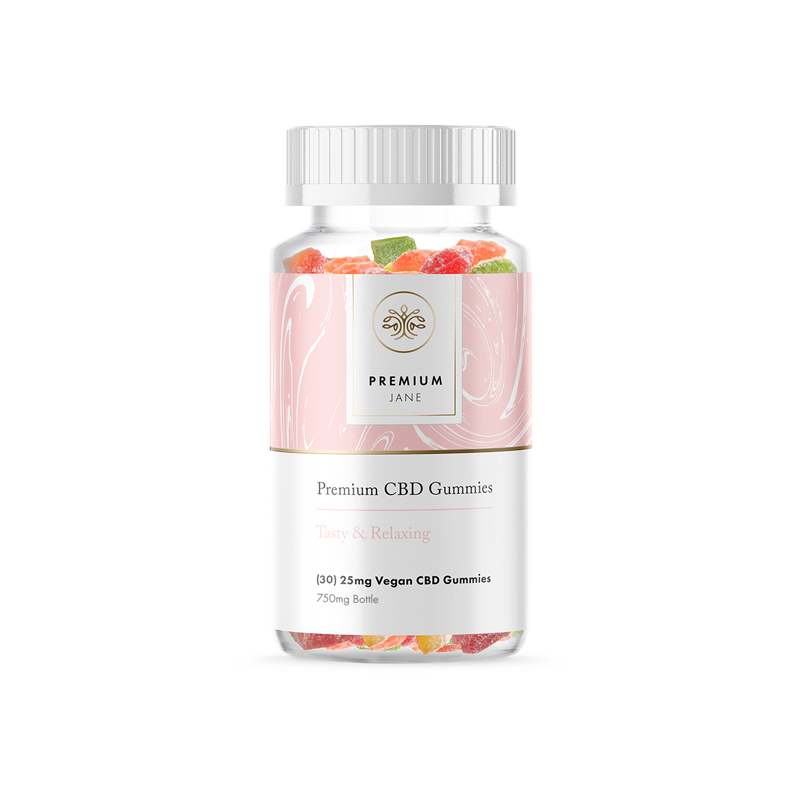 If you're familiar with Premium Jane, you've probably heard about their CBD Gummies already. Known for their quality, lab-tested products, the brand boasts of its gummies that are both impressive in terms of content and quality.
In particular, each piece of Premium Jane CBD gummies is infused with 25mg of CBD. The product is also organic, non-GMO, and free from pesticides, solvents, and chemical fertilizers.
#15: PureKana CBD Vegan Gummies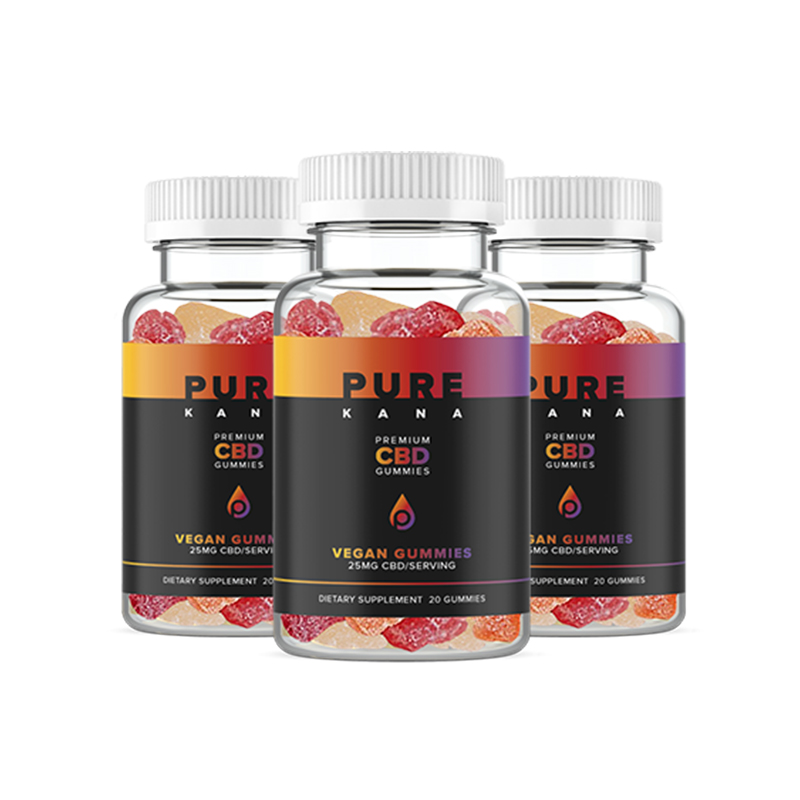 It's almost impossible to find a CBD enthusiast who isn't familiar with premium cannabidiol vendor PureKana. After all, the manufacturer comes as one of the most popular CBD businesses today. Its Vegan Gummies, especially, enjoy a favoured status in the CBD market.
Specifically, the product offers 25mg of CBD per gummy. It is also non-GMO and 100% vegan. Since the gummies offer relaxing properties, taking one piece at night can help you achieve a more peaceful sleep as well.
#16: PLUS Sleep CBD Infused Gummies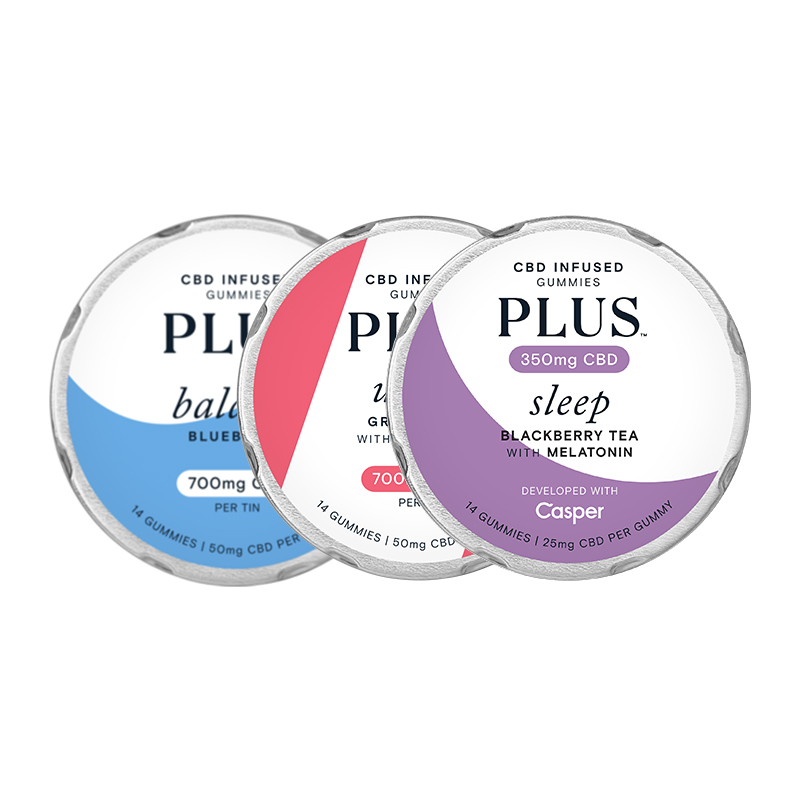 If you're looking for a premium quality product that is safe and tasty, you might want to browse through PLUS CBD's product portfolio. Generally, the brand offers three different types of infused gummies. However, if you're having trouble falling asleep, the best choice is its Sleep CBD Infused Gummies.
As the name suggests, the product is especially formulated to help a person sleep well after a long day. Each of these bedtime gummies come with 25mg of CBD and 1mg of melatonin, which are the best combo for helping anyone "power down" at night.
#17: Fab CBD Chews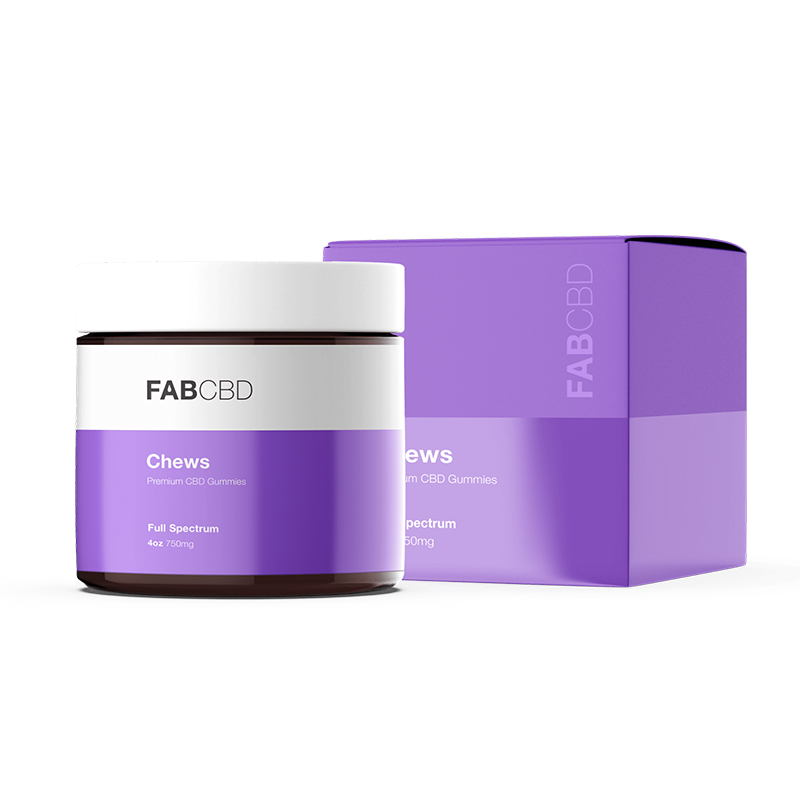 Although identifying itself as "chews" instead of "gummies," the Fab CBD Chews still deserves your attention, especially with its high-quality full-spectrum CBD formula that is sure to help you get into the dreamland faster.
Similar to most products mentioned in this list, the Fab CBD Chews are gluten free, non-GMO, and Vegan. On top of that, they are also fruit flavoured, making them extremely pleasant to the tongue. The product is available for 30 counts per bottle and contains 25mg CBD isolate per gummy.
#18: CBD American Shaman Gummies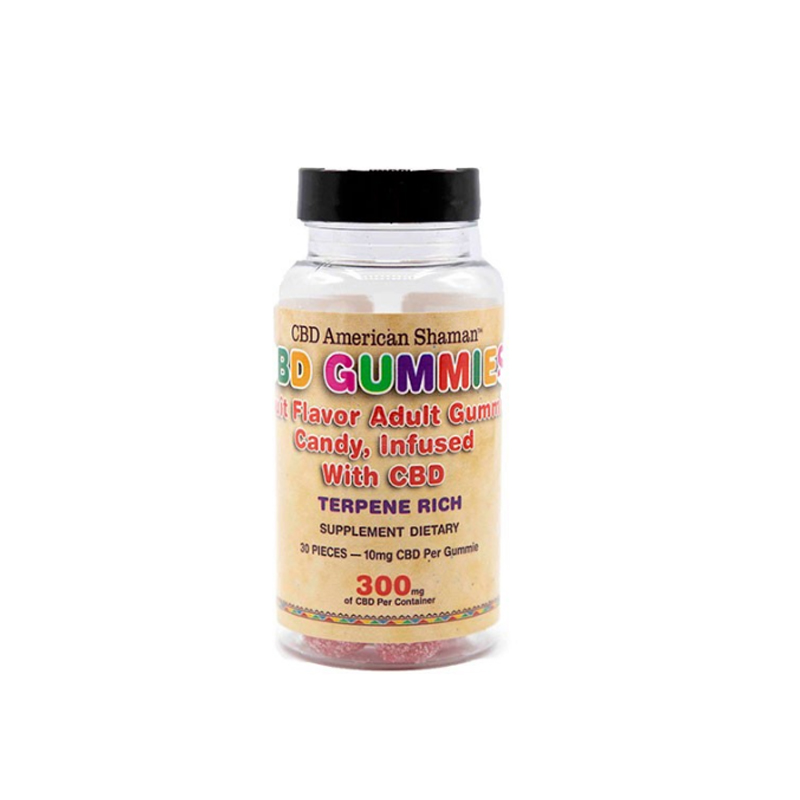 Formulated with terpene rich hemp oil, CBD American Shaman Gummies can also serve as your ultimate bedtime sidekick. The gummies are not only pleasing in the eyes, but they are also tasty and safe as well. Specifically, the edibles are created using non-GMO hemp plants, and they are also lab-tested for purity and potency.
Each piece of CBD American Shaman Gummies is infused with 10mg CBD.
#19: Lord Jones CBD Gummies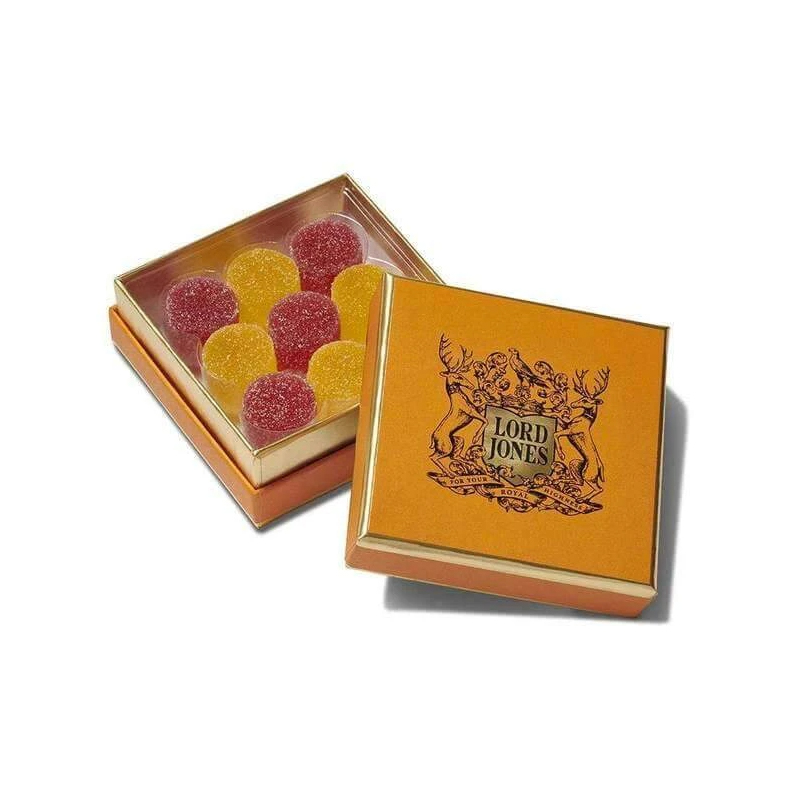 Known as the premium CBD brand, the Lord Jones made sure that its CBD gummies live up to the company's tagline of tagline 'The World's Finest CBD Infused Products.'
Specifically, the gummies, which take on the form of gumdrops, are made by hand using the finest broad-spectrum hemp oil, combined with natural fruit flavors, gelatin, citric acid, and sugar.
Each Lord Jones CBD gummies contains 20mg of cannabidiol.
#20: cbdMD CBD gummies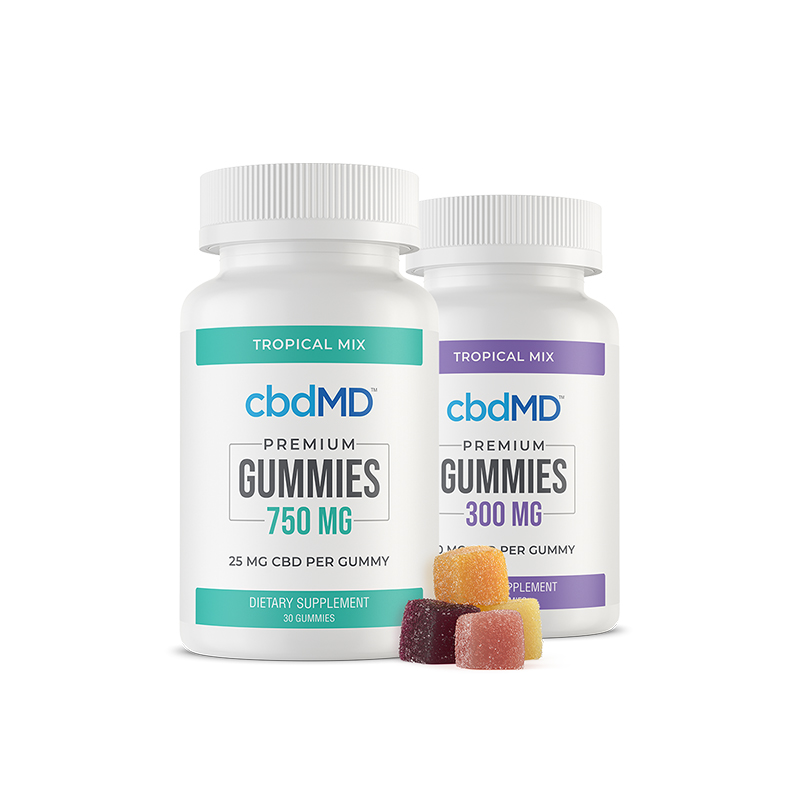 Finally, last but not the least is the cbdMD gummies, which possess a CBD strength of 10 to 25 milligram per piece.
The product comes with relaxing properties perfect for a good night sleep. It is also made from organic and non-GMO hemp and is also vegan and gluten-free.
The Bottom Line
Have you found which among these 20 CBD Gummies should you try out tonight? Whether you're having difficulty falling or staying asleep, trying out some of these might help you find your way straight into the dreamland faster than before.
Feel free to consult your doctor and ask if your current health permits you to take CBD gummies for better sleep experience as early as today!
Top 5 Cannabis Beverages to Try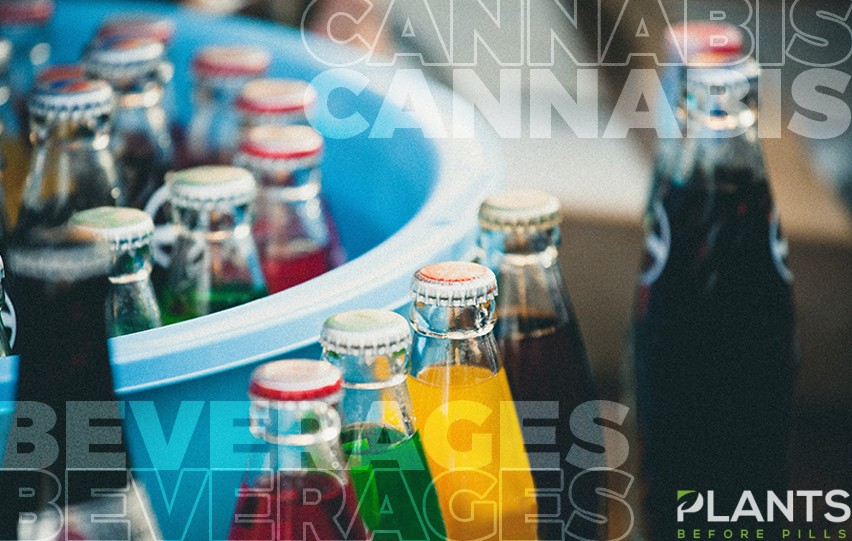 Cannabidiol, the cousin of Tetrahydrocannabinol, is a marijuana compound that has no psychoactive effects. Since its fame, anything with CBD is selling like hotcakes—edibles, topicals, supplements, and even beverages.
The effects of CBD make way for its popularity, and that includes the production of endocannabinoids, which help reduce anxiety, pain, and inflammation. More and more people consume cannabis to reap the benefits linked to this active compound.
Cannabidiol beverages are entering the market, providing an easy way to consume CBD. The hype will stay for long, now that this drink is becoming trendy. Here are the 5 best cannabis beverages that you should try.
1. Enjoy, It's Legal
Looking for a carbonated beverage with a twist? Enjoy, It's Legal is a brand of cannabis-infused cold and sparkling tonics that have 20 milligrams of THC for a nice buzz. The drink comes with five flavors with unique experiences. 
Those who are only interested in CBD variety can go for the cranberry flavor. Other flavors like rainier cherry, pomegranate, lemon ginger, and espresso mocha are packed with Sativa and Indica strain extracts for pure cannabis bliss.
2. Canna Cola
Canna Cola is probably one of the most popular beverage brands. These drinks are ready to drink beverages with cannabidiol content. Comes in seven exciting flavors—classico, coco loco, citron, black cherry, peach mango, fruit punch, and wild berry, these drinks are low on sugar and have 10mg CBD.
These drinks are sparkling soda with non-psychoactive effects, with very minimal THC presence. Canna Cola products are all natural, without artificial flavoring, and potent. All drinks have only 5 grams of cane sugar for added sweet notes.
3. Cannabis Quencher
California is the land of marijuana, probably, leading recreational cannabis. The brand Cannabis Quencher is based in California, selling bottled quencher with a twist and THC content. They offer delightful cannabis beverages in exciting flavors like old fashion lemonade, strawberry lemonade, mango, and hibiscus.
The brand sells a drink with a whopping 100mg of THC for that strong psychoactive kick, to very minimal 2mg content per serving. Each 16oz bottle contains 20 calories, with no added sugar. Aside from the refreshing drinks, Cannabis Quencher also sells crafted and brewed tea with 5mg CBD.
4. Know Label
Wine tinctures are definitely a must-try, especially Greenway's Know Label brand, offering exciting cannabis drinks in unique flavors. Each bottle is unique and tastes amazing, with flavors like blue cheese weed, which is an extract from the same strain.
Know Label is only sold in California, but these wine tinctures are the bomb. The brand is owned by singer-songwriter Melissa Etheridge, a marijuana and CBD advocate.
5. HiFi Hops
Looking for a zero-calorie cannabis beverages? HiFi Hops is a sparkling water infused with an equal amount of THC and CBD for that amazing kick, not getting you too high. This drink is both refreshing and relaxing, providing a slight buzz to cap off the night.
What's great about these drinks is the non-alcohol content, and zero-carb high. With pure and absolute extracts, consumers can guarantee no artificial flavoring.
Bottom Line
These are only some of the most popular brands of marijuana beverages. In the coming months and years, expect more of these products popping left and right, as people stay out of alcoholic drinks for that sweet buzz and high minus the hangover. Regardless if you want CBD only, or with higher THC, choose from the wide range of products available.
How To Make Kratom Tea: A Simple Guide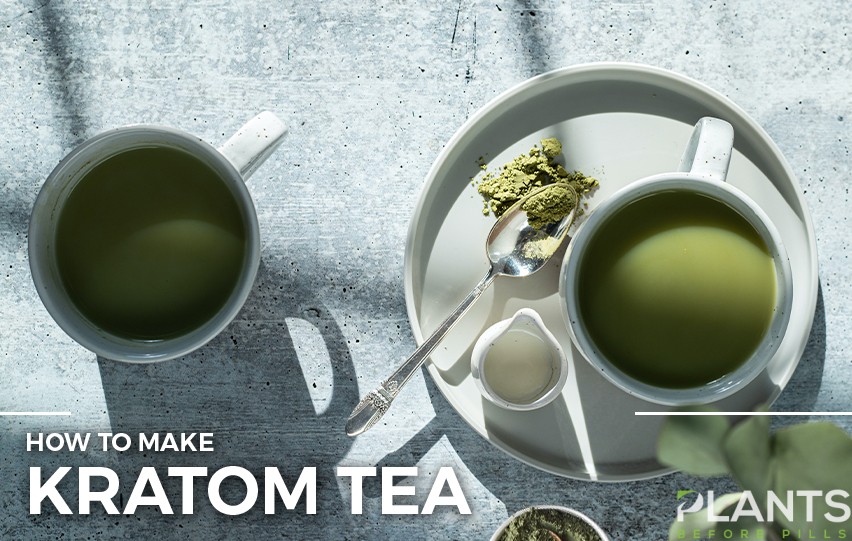 The kratom tree is native to Southeast Asia. You can use its leaves to make kratom tea. These leaves are rich in alkaloids and mitragynine, the two ingredients that make for the basis of the kratom. Kratom is familiar to people worldwide as a natural stimulant, and it has a soothing and relaxing effect.
One of the most popular ways of taking kratom is drinking kratom tea. The tea can treat chronic pain and anxiety, help with opiate withdrawal, etc.
There are three strains of kratom: white vein, green vein, and red vein. Just like you can enjoy the benefits of kratom in different ways, there are several different ways to make kratom tea.
After reading this, you will want to kratom powder near me and enhance your health by making kratom tea, perfect for everyday use.
Kratom Tea Preparation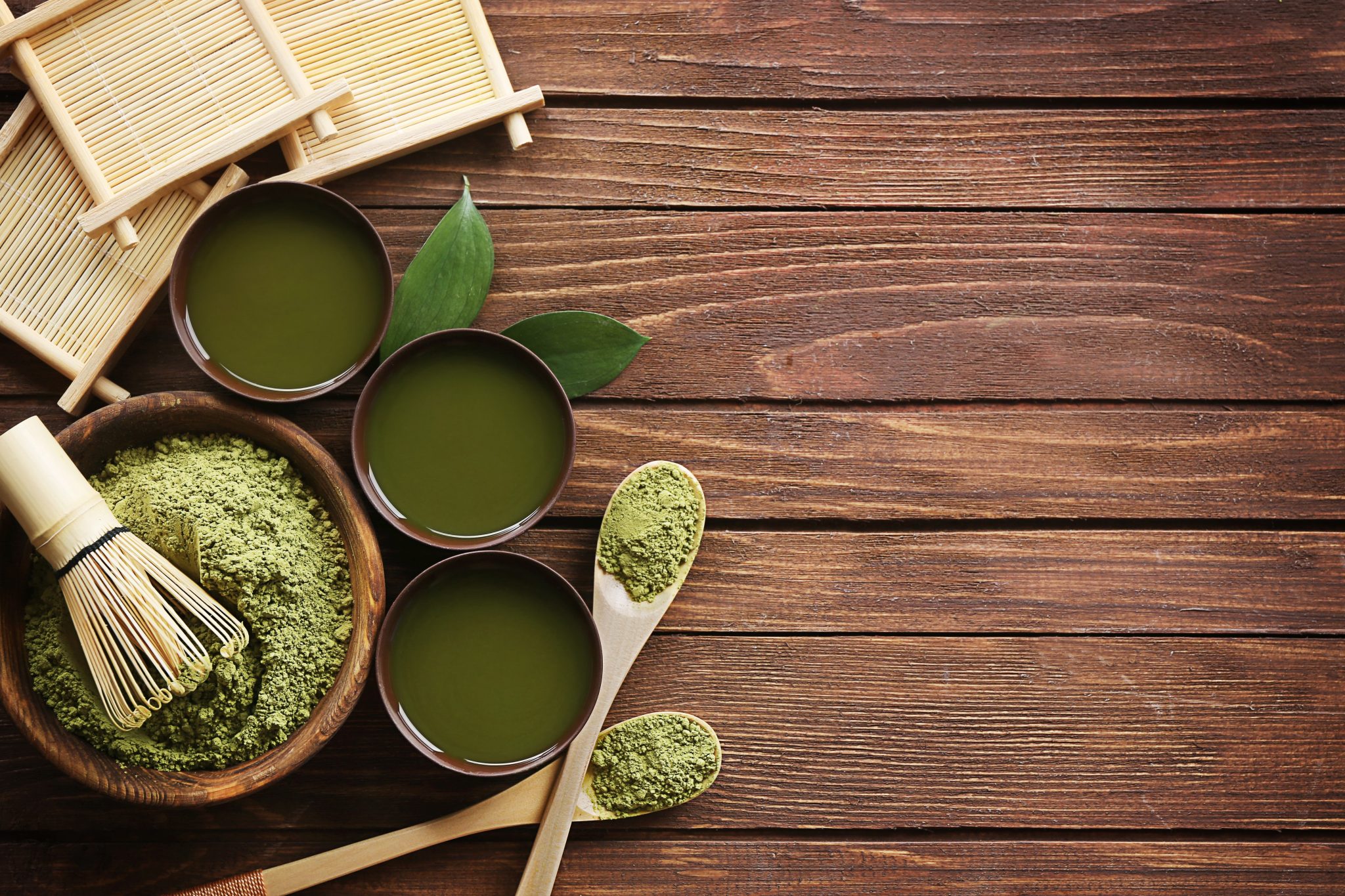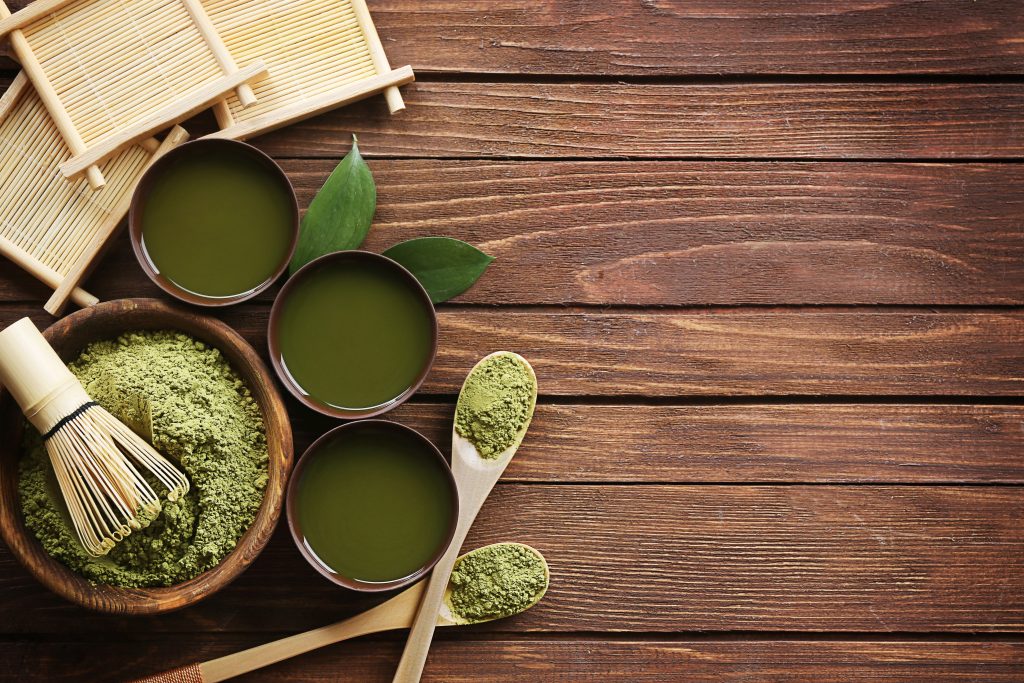 Now, let's delve into how to make kratom tea. The first important thing is to choose a potent strain.
Since each kratom strain is rich in natural alkaloids, letting your powder or leaf roll in boiling water isn't a good idea. Never put your kratom leaves or powder in the boiling water. Instead, let your teapot cool down for a couple of minutes.
The best way to prepare kratom tea is to let it simmer for a while. That's one of the best ways to ensure maximum potency of your tea. To make it extra delicious, feel free to add some lemon juice to your powder or leaf as the citrusy acid keeps the alkaloids consistent.
It's also essential to mention that both the effect and flavor depend on how long you let your tea steep. You should start with small doses, 1-2 grams of kratom per cup. Here are a couple of methods to make tea.
Boiling Pot
Boiling pot is probably the most common method of preparing kratom tea. Put water in your pot and let it boil. Add the right dosage of kratom powder or leaves and allow it to simmer for 10-20 minutes.
Take a cheesecloth or mesh strainer and pour your tea through it into a container for storage or serving. Since kratom tea is quite bitter, use any sweetener or honey and lemon.
Teapot
The teapot method requires tea bags that you can either buy or stuff yourself. Simply place the amount of powder or leaf in a tea bag and place it directly in the teapot. Pour hot water over it and let it soak for 10-20 minutes.
When you're making kratom tea, it's important to harness the full potential of your brew. The following tips will help you do that.
Don't Use Boiling Water!
Since kratom is rich in alkaloids, the active chemicals that bring all the health benefits, the best way to get the most out of your kratom crushed leaf or powder is by using hot water that has been slowly cooled. Instead of boiling kratom in the pot, simply add hot water to your kratom tea mix.
Add Citrus Fruits for Extra Refreshment
The nitrogen in kratom alkaloids tends to degenerate when exposed to high temperatures over longer periods. This affects the potency and flavor of your brew. However, you can refresh your tea by adding citrus fruits such as a lemon or an orange.
You can also add an acidic ingredient such as vinegar or an apple cider. It will slow down the degeneration of the chemical compounds in the tea, thus improving the flavor and adding a refreshing twist to your brew.
Add Some Sweeteners to Mask the Bitterness
Kratom is known to have a very, almost unpleasant bitter taste. This could be a turn off for most people. Since kratom tea brings many benefits for your health and well-being, it would be such a waste to discard all these benefits over something so trivial as bitterness.
So, to get rid of that nasty bitter taste, you can add any sweetener you like. The most recommended ones would be agave juice, honey, or stevia.
Add Additional Flavorings
While you're at the sweeteners, why not improve the taste by adding additional flavorings. The range is extensive, but the best guesses would be cinnamon, citrus zest, or ginger.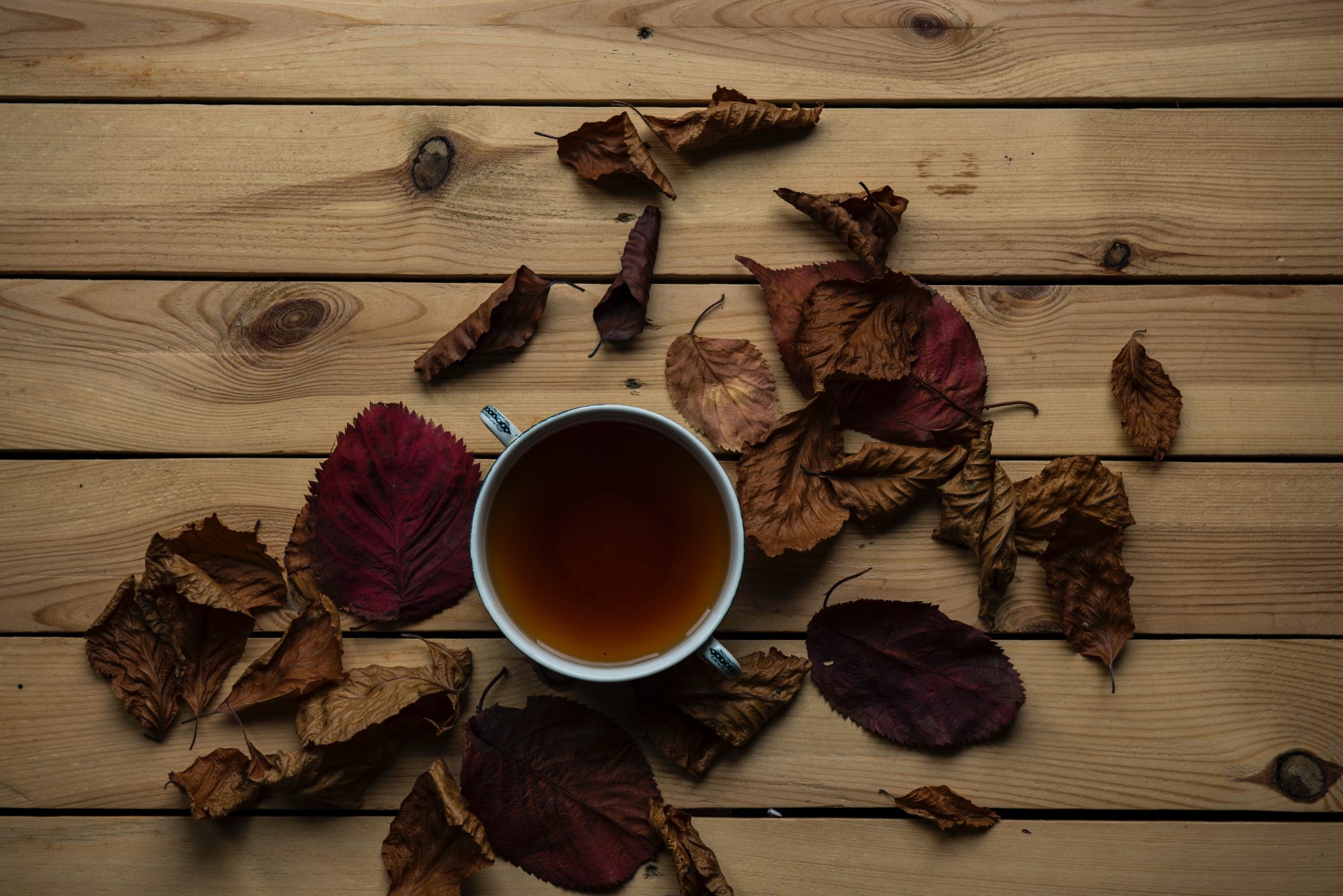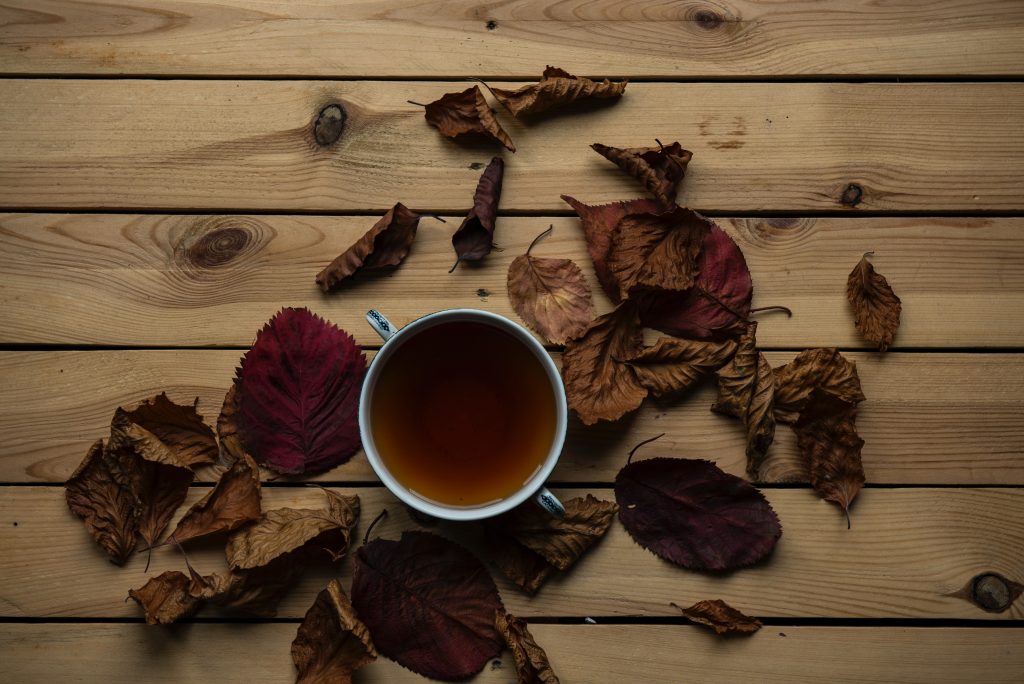 Stir, Stir, Stir
Stirring is a must when preparing kratom tea, especially if you're using powder. Unless you want to end up with kratom powder sticking to your palette and continually reminding you of the bitterness you were trying to avoid, you must stir constantly.
This will allow you to create a smooth texture of your tea flavor while ensuring maximum potency.
So, there you have it. We have gone through the process of preparing kratom tea, and we shared some helpful tips. With all this information, you're sure to get a perfect cup of kratom tea. Enjoy!
BudTrader TV | CBD Infused French Toast | The Cannabis Kitchen [VIDEO]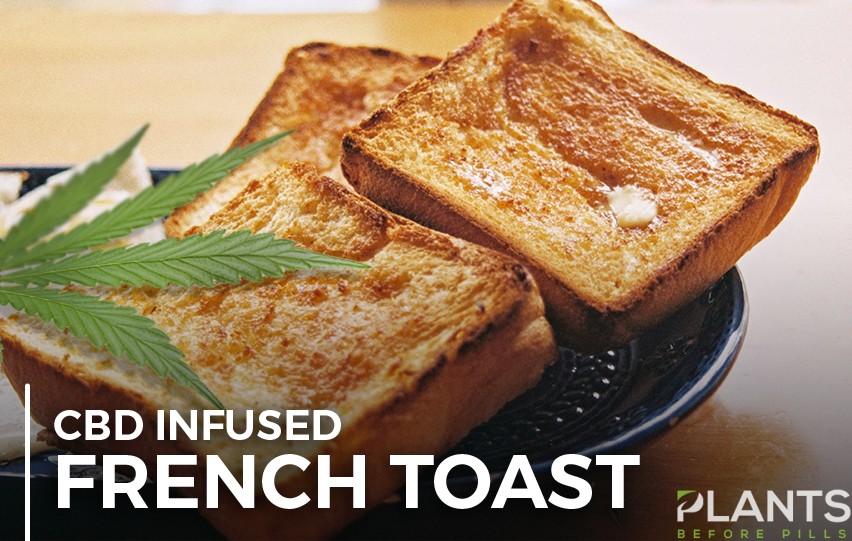 Wants something nutritious and filling for breakfast? This CBD infused French Toast with berry honey is the perfect way to start the day. Click the video for the recipe.