3 Science-Backed CBD Claims You Need to Know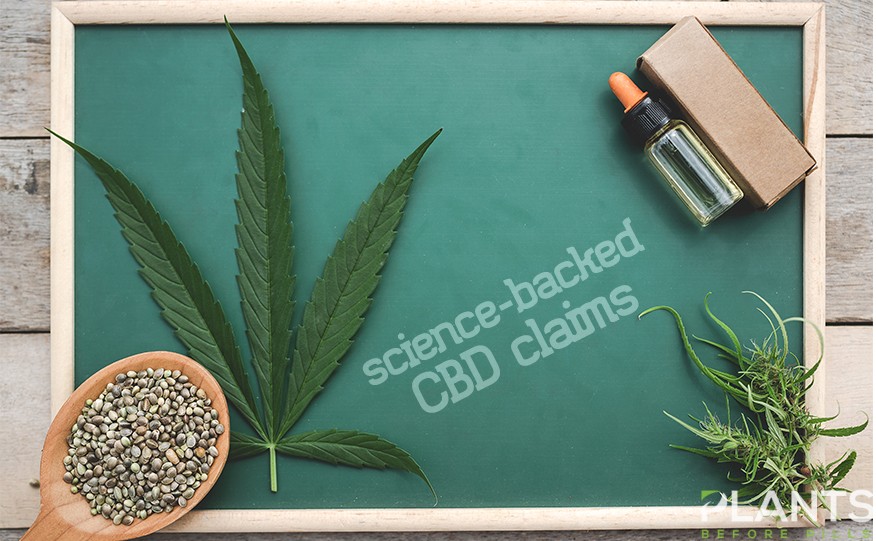 With the rise of many CBD-infused products in the market, it is likely that you'll encounter some health claims from different manufacturers regarding the effects of CBD on your body. Although some of these claims may be true, there is a high risk that some companies may be using unproven health claims to promote their products. After all, despite the numerous health benefits associated with CBD, only a few have been already been proven by science.
To help you avoid falling victim to any of the many unfounded health claims made by CBD companies, it is important to educate yourself on a few facts about the use of this drug. To help you with that, we have gathered 3 science-backed health benefits associated with CBD.
Be sure to keep them in mind as you go and search for new products to purchase.
CBD Claims Proven by Science
CBD Shows Promising Results in Pain Relief
One of the most common reasons why many tend to turn to CBD-infused products is because of CBD's large potential to reduce pain and inflammation. In fact, several studies have already shown promising results on the use of CBD in relieving chronic pain.
For example, in a study conducted in 2017, researchers have discovered that injecting CBD to rats has reduced the pain response of the animals to surgical incision.
To date, despite the strong number of scientific studies showing the potential of cannabis in pain management, little is still known about which parts of marijuana are helpful and whether the "high" state that comes with THC can be avoided.
In an attempt to shed more light into the real score between CBD and pain, the U.S. government announced in September it will be injecting $3 million to nine research grants to discover the "potential pain-relieving properties and mechanisms of actions of the diverse phytochemicals in cannabis."
CBD Reduces Seizures in Epilepsy
Among the many health benefits linked to the consumption of CBD, its ability to reduce seizures in epilepsy remains to have the strongest scientific evidence.
In fact, on June 2015, the U.S. Food & Drug Administration (FDA) has approved EPIDIOLEX®, a CBD-based seizure medication for two of the cruelest childhood epilepsy syndromes, the Lennox-Gastaut syndrome,  and Dravet syndrome. The approval has made EPIDIOLEX® the first ever FDA approved medication to treat seizures in Dravet syndrome.
Over a year later, the European Commission followed FDA's move and approved the marketing authorization for EPIDYOLEX®, making the medicine become available for customers in UK and the rest of Europe.
Could Help Reduce Anxiety and Depression
Although CBD's effect on one's mental health is still enshrouded with mist and uncertainty, various studies have already shown that CBD features promising potential in reducing anxiety and depression.
In one study conducted in Brazil, for example, 57 men have been divided into two groups. During the experiment, the first group received a single dose of 600mg CBD, while the second group was given a placebo. About 1 and hour later, the participants were put into a simulated public speaking test. From there, researchers have observed how the group that was given CBD displayed significant reductions in their anxiety and discomfort during the activity compared to the other group.
Many believe that CBD's anti-anxiety effects can be attributed to its ability to activate the brain receptors for serotonin, which contributes to a person's wellbeing and happiness.
To date, researchers are still trying to unravel the true connection between CBD and mental health.
For years, various health claims have already been associated with the use of cannabidiol. Although some have already been proven, many remain to fall on the list of unfounded claims linked to CBD.
Don't let yourself get fooled by the rise of many unbacked health claims promoted by big CBD companies. To learn more, don't hesitate to read the latest cannabis-related studies or talk to the experts today.
Must-Dos Before, During and After Your Cannabis Dispensary Visit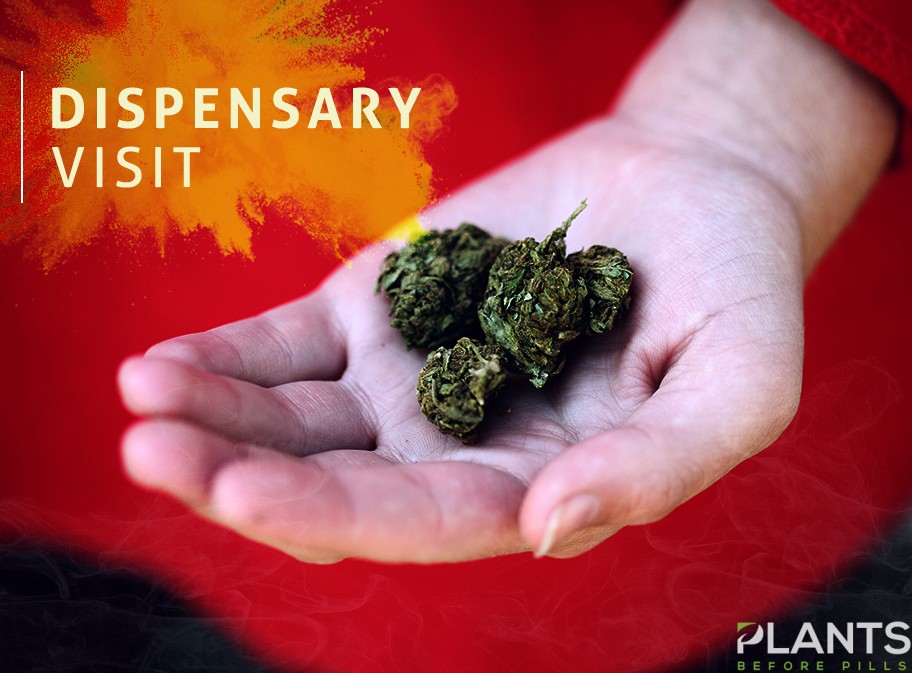 With all the buzz around marijuana and hemp, more people are becoming curious about trying these products for themselves. This is why talking about the best ways to get your hands on these items has become all the more essential. If you are planning on going to a cannabis dispensary, here's what you need to do before, during and after your visit:
Before Your Visit Cannabis Dispensary
Nothing beats the feeling of going to your trusted dispensary for a visit – aside from the feeling you get when you ingest your cannabis, of course! Whether you are a long-time enthusiast or a newbie to the cannabis world, keep in mind that it is always important to prepare for your dispensary visit. These are some of the things you should do before you go:
• Check Your State's Marijuana Laws
There is no denying that this plant has been widely used in the United States for decades. However, recent changes to legislation have made the medicinal and recreational use of cannabis legal in a number of states. As of today, 33 states have legalized medicinal marijuana, 10 of which (with the addition of Washington, D.C.) allow its use for recreational purposes too. Moreover, cannabinoids such as cannabidiol (CBD) and a controlled amount of tetrahydrocannabinol (THC) are permitted in a majority of the states, except Idaho, South Dakota and Kansas. So, before you go to a dispensary, ensure that using this herb for your intended purpose is allowed in your state.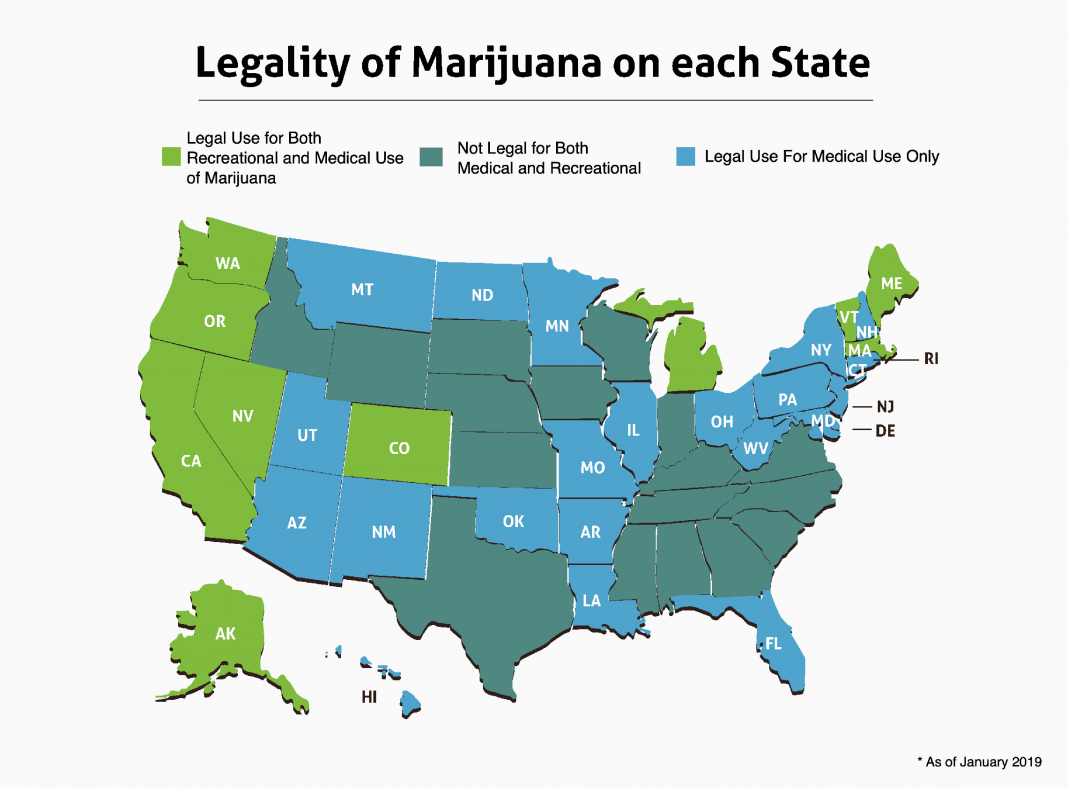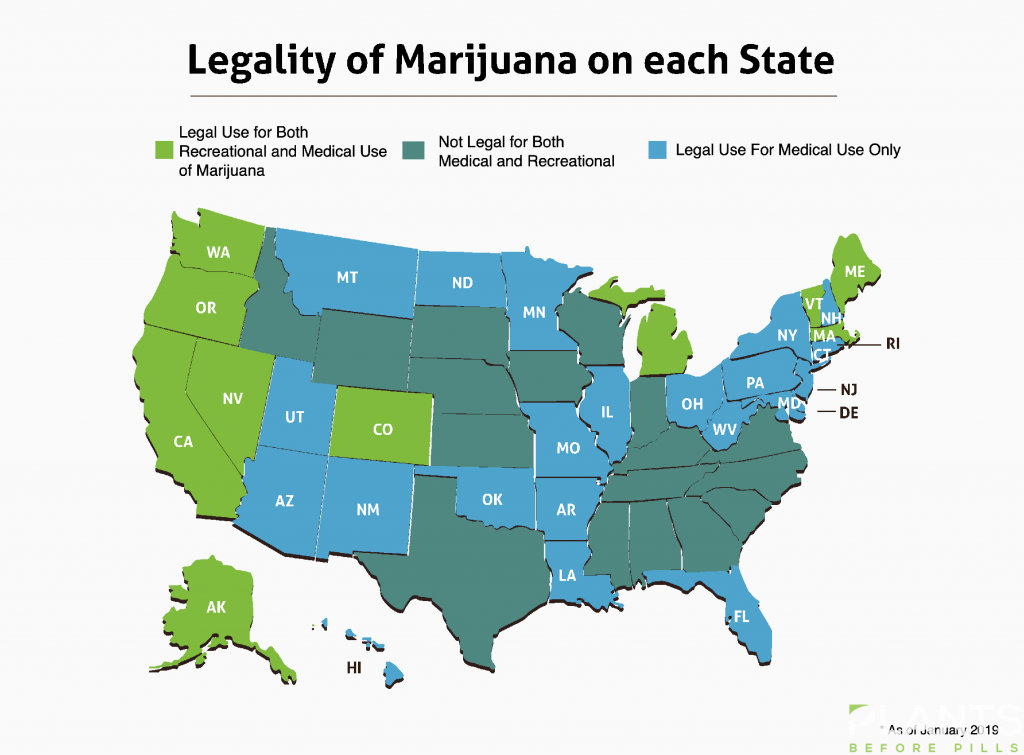 Once you are sure that possessing and using cannabis (and cannabinoids) for medicinal or recreational purposes is permitted in your state, you should take note of the specific details of such permissions. How much cannabis are you allowed to possess on your person? How about in your place of residence? Are you required to obtain an MMJ card before you can get your dose of cannabis? Keeping tabs on the policies can help give you peace of mind in knowing that you are aware of the fundamentals and on the right side of the law when purchasing this plant.
• Do Your Research
Another important step you should take before you travel to your dispensary is to do due diligence on such dispensary. Aside from knowing the law, you might want to do further research to make sure that your trip is worth all the effort. A quick look online to get the best marijuana dispensaries in your area is a good idea. Look for a local dispensary that operates legally, and that offers excellent products, services, and variety. The best way to do this is to scour the internet for reviews about a particular dispensary. Take note of what they have to offer, how their budtenders interact with customers and the overall quality of the shop.
You also need to make sure that you know how CBD and THC works. Basically, these compounds bind with the body's cannabinoid receptors located in the central and peripheral nervous system, as well as in the digestive and immune systems. What's fascinating is that our bodies have a natural endocannabinoid system and the compounds from the herb simply enhance its functions. It is also crucial to know that a 1:1 ratio of CBD and THC improves the effects of these two cannabinoids.
By knowing how cannabis works, you will be more confident about getting these products. This knowledge can also help you decide which products will best suit your needs to achieve the desired results.
• List Down Your Expectations
To guarantee that you get the effects you are aiming for, be sure of your needs and preferences. First, determine what you want to get from the product. Are you looking to take advantage of cannabis' medicinal properties? Or do you simply want it for the recreational effects it offers? This will help you determine what kind of item to get.
For the dispensary itself, you might want to set a time and place that is amenable to your schedule. A word of caution though, you might want to set aside more time for your visit, especially if you are getting medical marijuana. Just like regular medical clinics, these places can have licensed medical practitioners who will conduct consultations, and these can take time.
• Bring These Essentials
When heading out to the dispensary of your choice, you want to ensure that your visit will be successful. To guarantee that you will be going home with goodies in your bag, make sure that you have these with you before you leave home:
o An ID – In states where recreational cannabis is legal, dispensaries are only permitted to distribute these products to people 21 years old and over. The dispensary may require their customers to present identification cards, so see to it that you bring one that shows your date of birth.
o Your MMJ Card – For people under the age of 21 and in need of medicinal cannabis, make sure that you have your doctor's recommendation. If you are a patient who incorporates this herb into your medical routine, make a point of having your MMJ card with you.
o Cash – Bear in mind that this herb remains illegal federally. Hence many banks and financial service companies prohibit transactions involving marijuana. If you are thinking of going cashless, reconsider this plan and go with cash instead.
During Your Visit
So, you found a place that has great reviews, and you are ready to go. While you are there, you want to make sure that you get the best product. Check out these helpful tips on how to pick the cannabis item that perfectly suits your taste:
• Survey the Selections
With the variety of cannabis products available on the market, these shops are likely to carry a wide selection of items. Take the time to see which of these items might suit you the best. You may find a combination of dried buds, baked goods, and cannabinoid extracts. Decide for yourself the intake method you prefer. Is it the old-school way of smoking a joint? Or perhaps you want to give your experience a delicious twist and get cannabis-infused food products.
Whatever your thoughts, if you ever get confused and overwhelmed, do not hesitate to get help from the budtender. Remember, these people know the items they are selling, and they are there to assist you on your journey.
• Dig Deeper
You may have decided to get, say, the dried buds. You've found the type of product you think you might like. But remember, there is more to marijuana than meets the eye. You still need to decide which strain will certainly hit the spot for you. Again, your budtender will be your best source of information if you're unsure of what to get. If you are looking for a body high, their staff is likely to recommend an indica-based strain, while they can suggest getting a sativa-dominant variety for a head high.
• Go Beyond the Mainstream
Aside from getting mainstream products like dried buds, baked goods, and extracts, you can also get more artisanal ones. From finely made cannabis-infused chocolates and coffees to vape juices and cosmetic items mixed with cannabinoids, you can be as adventurous as you like when choosing a product.
After Your Visit
Congratulations! You have just purchased your cannabis item! You must be excited to consume your newly-purchased goodies. However, the best experience comes when you make the most of these products. Need help? See to it that you keep these pointers in mind:
• Pick the Best Time
You want to make sure that your intake will work to your advantage, so it's important to pick an optimal time for your consumption. If you want a brain high, it is likely that you purchased a CBD-rich item. These products are great for daytime, especially for mornings, as they will boost your energy and creativity levels. For those who work in the afternoon or at night, you can also ingest it before you start.
On the other hand, THC-rich treats give you a body high based on its sedative, relaxing and euphoric effects, making it better to consume these products during your downtime or before you rest.
• Take it Slow
The cannabis experience may vary, depending on the individual. For some, just one hit gives them the effect they are looking for, while for others, it takes time to show results. If you do not get the feeling you are looking for, take our word of advice: avoid taking it all in one go! Give it time to work its magic, and sure enough, you will feel its effects. This way, you are not getting more of a dose than intended, and you will be practicing healthy and safe consumption.
• Enjoy Your Cannabis!
Lastly, the best advice we can give you is just sit back (or get up!) and enjoy the goodness cannabis provides. This way, you can take advantage of what the plant has to offer without worries. Who knows, you might be on your way to becoming a cannabis enthusiast if you aren't one already.
Along with the push to legalize cannabis, the call for proper education on procuring these items is on the rise. This helpful guide is a valuable resource to a smarter, safer and more effective way to avail of and use these products, allowing you to benefit from this wonderful plant.
How 'Someone Great' Normalized Women Consuming Weed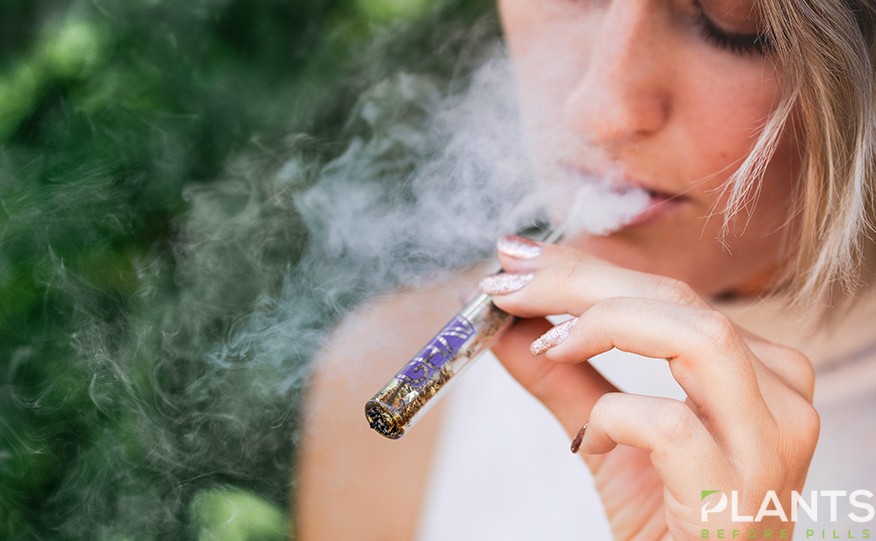 For the longest time, there was a societal misconception that only men had the right and the ability to use weed. Often, stoner films and even musicians centered on male personalities who have been taking this herb. As a matter of fact, these films show men huddling around and passing their joint to one another, as well as sharing their marijuana with fellow weed enthusiasts.
Today, it cannot be denied that the use of cannabis and even CBD Hemp oil has already been normalized in society, albeit far and few in between. After all, having a daily dose of pure cannabidiol or a hit of a joint is no different from having a glass of wine to relax, particularly after a long day. Someone Great, Netflix's newest film is showing viewers just how women are taking back their space and showing the use of weed in their everyday life.
Setting the Pace
Television shows have already featured strong female personalities who have used cannabis. In fact, the characters of Abbi Jacobson and Ilana Glazer in Broad City have had numerous adventures with this plant. One of these hilarious escapades includes Ilana transporting cannabis and keeping it safe under her lady bits.
Mary + Jane from MTV also takes pride in showing two strong women breaking through a male-dominated weed delivery company in Los Angeles. Even Disjointed featured a commanding female presence through a cannabis activist who runs her own dispensary, perfectly depicted by Kathy Bates.
A More Relatable Approach
While these shows paved the way for the plant and the many CBD hemp oil benefits to become known, it seems that the film Someone Great appears more relatable, particularly for women who are not only experiencing a breakup but also those who are going through overwhelming changes in life.
Here, the character of Gina Rodriguez, the protagonist of the breakup comedy named Jenny, is finally moving from the Big Apple to sunny San Francisco. Having recently broken up with her boyfriend of nine years, Jenny makes it a point to leave the city with a bang. To do this, she meets with her two girlfriends, Erin (DeWanda Wise) and Blair (Brittany Snow) and goes on a series of wild exploits throughout Manhattan.
What makes these 20-something women relatable, apart from their kinship and their struggles, is their love for pot. As they began their thrilling journey around the city, each of these female characters either smokes up a joint or inhale the vapor of their CBD oil vape pen. Whether it be having sexual trysts or doing some work and grinding it up, this film illustrates that women are still capable of doing whatever they set their mind do even while taking cannabis.
This Netflix movie successfully showed using weed has become more accepted not only in society but also as a part of people's lifestyle. In many ways, this has also become akin to taking a generous serving of wine at night, particularly when it comes to relaxing.
Various Uses of Cannabis
Jenny, Erin, and Blair all showed how they used cannabis in their life. Come to think of it, while each of these characters used it hastily, all of these individuals benefited from taking this herb. One enjoyed sex better, one became more relaxed and equipped in dealing with work, and so on.
Apart from using these in non-traditional ways, cannabis can also be used to alleviate pain and to treat a variety of illnesses and health concerns. The market now has CBD oil for pain management, CBD beauty products, and so on, thus upping the hemp game of the industry.
Someone Great shows that women are also adept with dealing with cannabis on screen. More than this, the film depicts a sense of rawness and relatability that allows viewers to see for themselves that weed does not have to be shunned. Give it a go and see just how eye-opening this movie can be.
Kratom: 4 Reasons Why It's Worth Exploring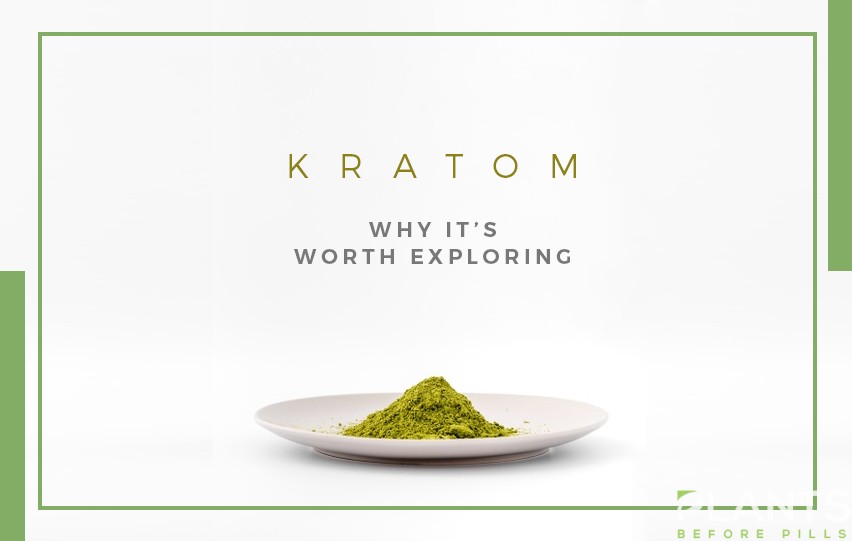 If you have been closely monitoring the Internet and been finding ways to keep yourself healthy, chances are you've seen this term once or twice. You might have even seen or heard about this in the news, especially with the Food and Drug Administration (FDA) and the Drug Enforcement Agency (DEA)'s interest in cracking down on these products.
While Kratom tends to draw flak from these government agencies, there's still a large buzz surrounding this product, now more than ever thanks to many claims that it helped them wean off their addiction. However, apart from serving as a relief of sorts for opioid addiction and withdrawal, there has been a growing following for this herbal supplement/recreational drug because of its mood-boosting capabilities.
With all the mix of information around Kratom, it may be challenging to know exactly what's what. To shed more light on this product, we'll be tackling what this really is and why you should explore this herbal plant/recreational drug. Take a look.
What is Kratom?
Before anything else, kratom, otherwise known as Mitragyna speciosa, comes from a tree with the same name. Native to Indonesia, Malaysia, Papua New Guinea, and Thailand, its leaves have been used as herbal medicine to treat a variety of conditions. In particular, it has been used to address pain as it attaches to similar nerve cells in your brain to even helping manage sleep and other health conditions.
Today, it is also being utilized as a recreational drug of sorts and is consumed in a number of ways. The most popular being brewed into a tea, being utilized in cooking, and even being chewed. It is also being smoked or ingested through the use of ground-up pills.
Why You Should Incorporate Kratom in Your Life
Provide Pain Relief
Though the FDA and the DEA claim that kratom has no medical benefits, it has long been used in different parts on the globe, particularly in Asian regions, to treat chronic pain and even opiate-related withdrawal pain.
Other illnesses and conditions such as diarrhea, diabetes, fever, and hypertension have also found significant results when this is consumed. All of these pain-relieving benefits can be attributed to the alkaloid found within kratom, such as mitragynine which is recognized for its analgesic properties.
Enhance Mood
More than physical pain, this herbal drug is also considered a miracle worker as it eases emotional pain by promoting a euphoric feeling, thus inducing a general feeling of contentedness and even happiness.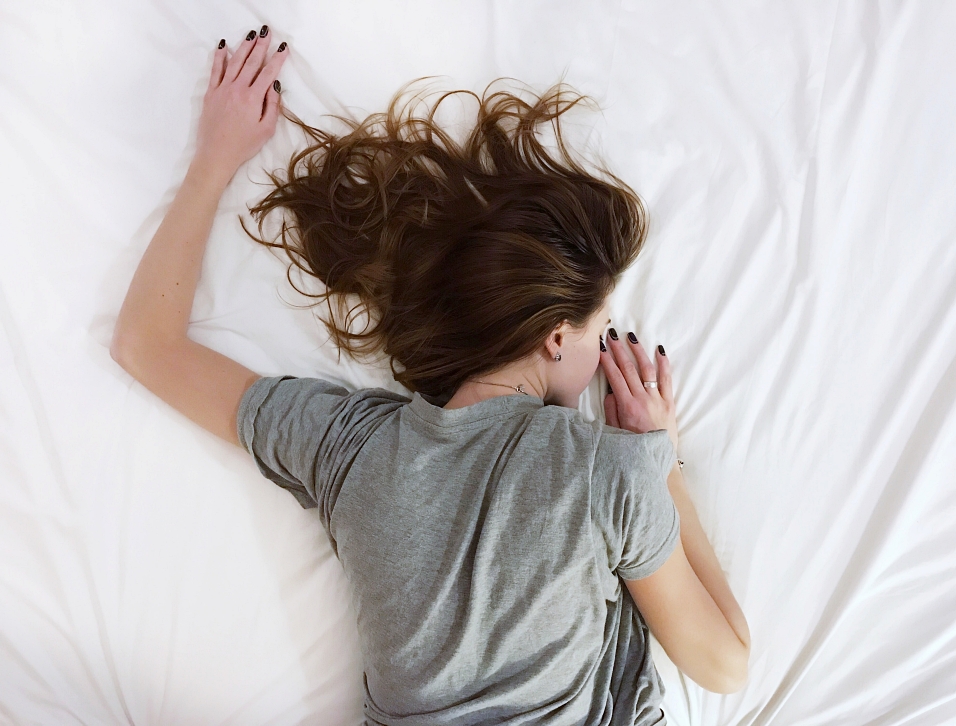 Address Sleep Problems
One of the effects of consuming this is drowsiness. Higher doses of this drug can lead to sleepiness and even induce individuals to be in a dreamlike state. By consuming this plant, you can help treat sleeping problems such as insomnia as it can help lull you into a deep and restful slumber, allowing you to take the next day feeling much more energized. If you wish to address this particular concern, taking a cup of tea might work in your favor.
Boost Immune System
For those who wish to feel more energetic and who want to strengthen their immune system, this drug will provide the burst of energy that you need to conquer the day. Moreover, it can also help you to become more relaxed and reduce your stress and anxiety levels, both of which tend to trigger and agitate your immune system.
The Bottom Line
Though there are still many studies conducted on kratom, there's no denying the possible health benefits it can afford individuals. With the guidelines above, you can best gauge how you can incorporate this into your everyday life and why it's even worth exploring in the first place. If you decide to purchase, there are many places to find kratom for sale online as well as locally in retail shops.