3 Science-Backed CBD Claims You Need to Know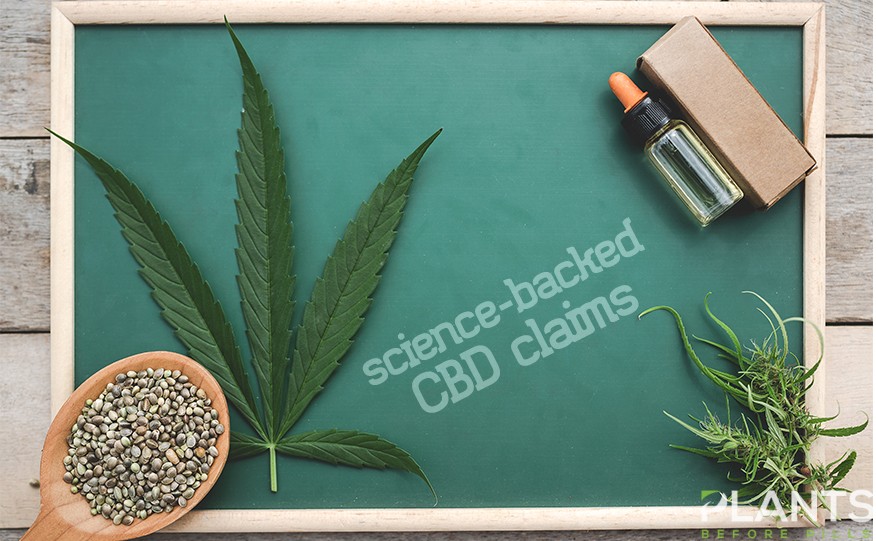 With the rise of many CBD-infused products in the market, it is likely that you'll encounter some health claims from different manufacturers regarding the effects of CBD on your body. Although some of these claims may be true, there is a high risk that some companies may be using unproven health claims to promote their products. After all, despite the numerous health benefits associated with CBD, only a few have been already been proven by science.
To help you avoid falling victim to any of the many unfounded health claims made by CBD companies, it is important to educate yourself on a few facts about the use of this drug. To help you with that, we have gathered 3 science-backed health benefits associated with CBD.
Be sure to keep them in mind as you go and search for new products to purchase.
CBD Claims Proven by Science
CBD Shows Promising Results in Pain Relief
One of the most common reasons why many tend to turn to CBD-infused products is because of CBD's large potential to reduce pain and inflammation. In fact, several studies have already shown promising results on the use of CBD in relieving chronic pain.
For example, in a study conducted in 2017, researchers have discovered that injecting CBD to rats has reduced the pain response of the animals to surgical incision.
To date, despite the strong number of scientific studies showing the potential of cannabis in pain management, little is still known about which parts of marijuana are helpful and whether the "high" state that comes with THC can be avoided.
In an attempt to shed more light into the real score between CBD and pain, the U.S. government announced in September it will be injecting $3 million to nine research grants to discover the "potential pain-relieving properties and mechanisms of actions of the diverse phytochemicals in cannabis."
CBD Reduces Seizures in Epilepsy
Among the many health benefits linked to the consumption of CBD, its ability to reduce seizures in epilepsy remains to have the strongest scientific evidence.
In fact, on June 2015, the U.S. Food & Drug Administration (FDA) has approved EPIDIOLEX®, a CBD-based seizure medication for two of the cruelest childhood epilepsy syndromes, the Lennox-Gastaut syndrome,  and Dravet syndrome. The approval has made EPIDIOLEX® the first ever FDA approved medication to treat seizures in Dravet syndrome.
Over a year later, the European Commission followed FDA's move and approved the marketing authorization for EPIDYOLEX®, making the medicine become available for customers in UK and the rest of Europe.
Could Help Reduce Anxiety and Depression
Although CBD's effect on one's mental health is still enshrouded with mist and uncertainty, various studies have already shown that CBD features promising potential in reducing anxiety and depression.
In one study conducted in Brazil, for example, 57 men have been divided into two groups. During the experiment, the first group received a single dose of 600mg CBD, while the second group was given a placebo. About 1 and hour later, the participants were put into a simulated public speaking test. From there, researchers have observed how the group that was given CBD displayed significant reductions in their anxiety and discomfort during the activity compared to the other group.
Many believe that CBD's anti-anxiety effects can be attributed to its ability to activate the brain receptors for serotonin, which contributes to a person's wellbeing and happiness.
To date, researchers are still trying to unravel the true connection between CBD and mental health.
For years, various health claims have already been associated with the use of cannabidiol. Although some have already been proven, many remain to fall on the list of unfounded claims linked to CBD.
Don't let yourself get fooled by the rise of many unbacked health claims promoted by big CBD companies. To learn more, don't hesitate to read the latest cannabis-related studies or talk to the experts today.
Study: Over 20% of HS Seniors Consumed Marijuana Through Vaping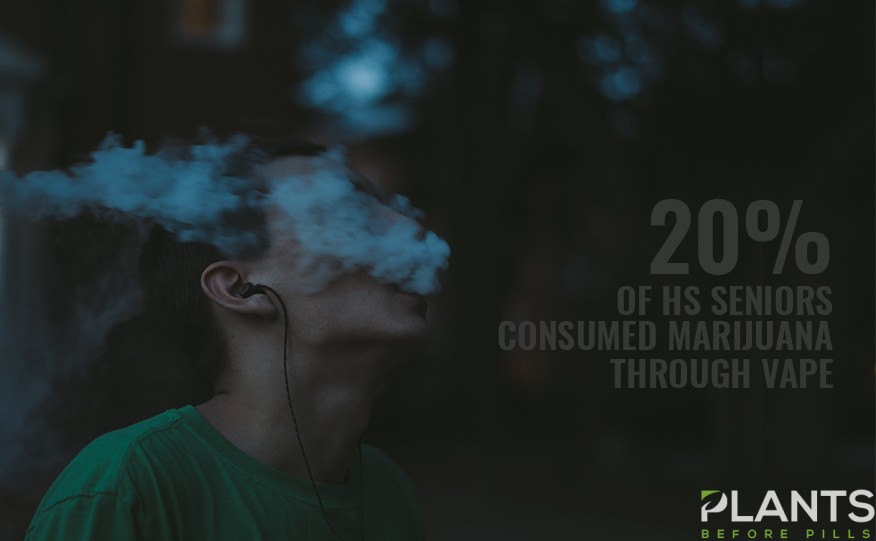 A study commissioned by the National Institutes of Health (NIH) recently revealed that more than 20% of high school seniors in the United States have vaped THC in marijuana. Reuters cited the study which said that the 2019 figure is "the second-largest single-year increase in any substance of abuse ever recorded."
Reuters noted that the research findings "are alarming" in light of the recent deaths related to vaping. In fact, there are four new cases of deaths reported this week associated with fatal lung illness supposedly caused by vaping. This number is part of the 52 deaths and 2,400 hospitalization due to respiratory illness.
Marijuana Vaping – A Recent Study
The study, published in the Journal of the American Medical Association (JAMA), showed that a lot of students have vaped THC in the past year. This includes students from the 12th grade (21%), 10th grade (19%) and 8th grade (7%).
A significant number of students admitted to vaping THC in the past month. In fact, 14% of 12th graders said they did. There is also a 5.6% increase in the number of 10th graders who did, amounting to 12.6% of the respondents. Moreover, there is a 1.3% increase among 8th graders who did so, which brings the number up to 3.9%.
According to the research named "Monitoring the Future," these figures amount to an increase of around 1 million THC vapers in 2019 compared to the numbers in 2018.
The study regarding national drug use trends is conducted annually. In its 45 years, researchers found that the 7.7 percentage-point increase in THC use among 12th-grade students is the second largest for any substance. Nicotine vaping holds the title of being the largest increase with 10.9 percentage points.
Richard Miech, the researcher who led the study remarked that the increase can be attributed to the small form factor of vape pens. These devices are small and discreet, making it easy to conceal. This allows students to easily get away with vaping these substances.
Tobacco control expert Stanton Glantz said that young individuals who have tried vaping nicotine can be more inclined to vape THC or smoke cigarettes. In connection with this, the report revealed that 35% of 12th grade students vaped nicotine. This shows a growth of 5.6 percentage points.
National Institute on Drug Abuse director Dr. Nora Volkow said that regular use of marijuana poses a 50% risk of becoming addicted.
New to Cannabis Community? Here's Why You Should Check it Out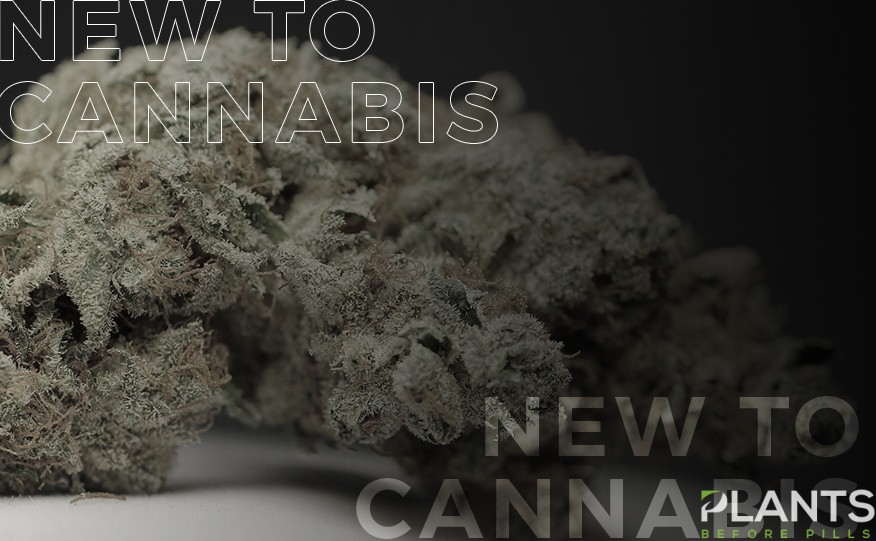 Medical marijuana and cannabis products are being raved left and right, especially with the legalizations that have been happening across the globe. Combined with the huge shift toward healthier lifestyles and alternatives, cannabis and CBD products have reached cult status. Because of this, non-consumers of marijuana might be curious as to what all the buzz is all about. Discover the facts about cannabis community.
Why Be in Cannabis Community?
If you are inclined to enter the cannabis community but you need more convincing, here's a list of things that can encourage you more.
CBD Products Have the Potential to Improve Your Lifestyle
Let's start with a more practical reason. At this point, you have probably heard the praises given to cannabis and CBD by various kinds of individuals. From health gurus to social media personalities such as Kim Kardashian-West, the various virtues of the plant and its cannabinoids are all over all kinds of media.
If this is not enough to convince you, then it could help to know that many of these positive claims are supported by scientific research. There are a lot of studies that show CBD's potential to replace opioids, treat various diseases and illnesses and even improve consumers' quality of life.
Even if you are not a patient, you can use legal cannabis and CBD to elevate your lifestyle. Having trouble falling asleep at night? Lacking appetite? Perhaps you suffer from slow cognition due to fatigue and stress? CBD can help you without it. The great thing about it is that CBD works both ways due to the endocannabinoid system and the cannabinoids' regulatory function, so this compound can also induce wakefulness, regulate appetite and induce calmness.
Cannabis Feeds Your Adventurous Spirit
Individuals who like discovering things might find the same satisfaction when they experiment with cannabis. There are hundreds of strains you can choose from, making your journey more exciting. Moreover, you can try out different infused products from edibles and tinctures to topicals and capsules.
So, if you like checking out your gadgets or you simply like exploring what music streaming sites have to offer, cannabis can definitely give you the adventure you are looking for. What's better is that this plant and cannabinoid can even help you enjoy those things more as it can let you focus and elevate your mood.
It Can Make Your Daily Activities More Fun
As mentioned, you can get more out of the things you love when you do them while consuming marijuana. This plant is known to elevate consumer's moods, making it a great aid for recreational activities with or without the psychoactive ingredient THC. It is even prescribed to patients with mental disorders such as depression and anxiety.
So, if you suffer from too much stress induced by a combination of work and personal life, which is aggravated by anxiety, then this can definitely help. You can even focus and enjoy your hobbies more because of the energy, creativity, and cognition boosting properties of this plant. This way, you can bring out the best in you while doing things that you love. It can even help you perform duties that you kind of hate doing!
The Cannabis Community Strives for Inclusivity and Social Justice
The prohibition and prejudice against marijuana have roots in racism and socioeconomic inequality. Many individuals from the lower strata of the society have suffered jail time for possession because of the society's produced view of the plant. With legalization, many people are fighting against these injustices.
In fact, the industry has even generated jobs that benefit not only the economy but also the financial matters of those who landed cannabis jobs. Moreover, the sector is showing signs of inclusivity as there are many business owners in the cannabis industry who are women and members of the LGBTQ+.
There are a lot of reasons why you should try cannabis products. With safe and responsible consumption, you can rest assured that you can have a positive experience with this plant and infused products.
Cannabis-Laced Ideas for New Year's Eve Celebrations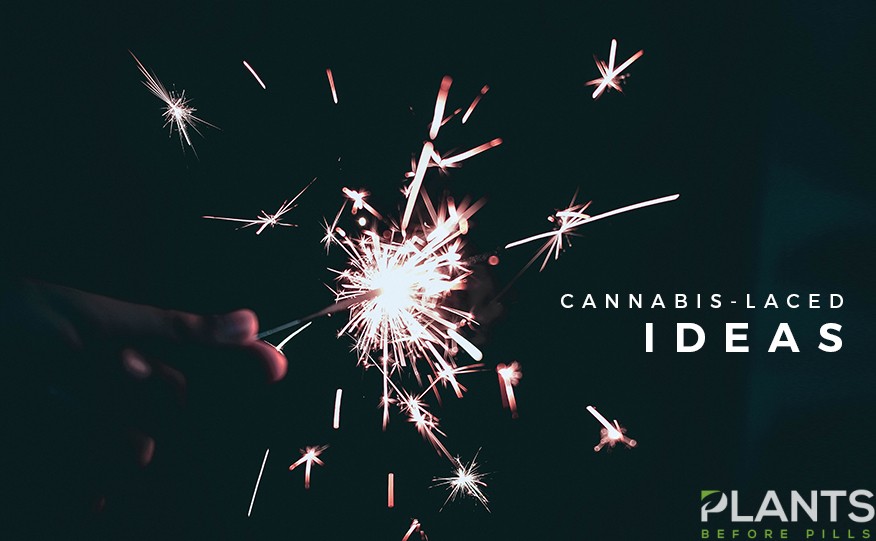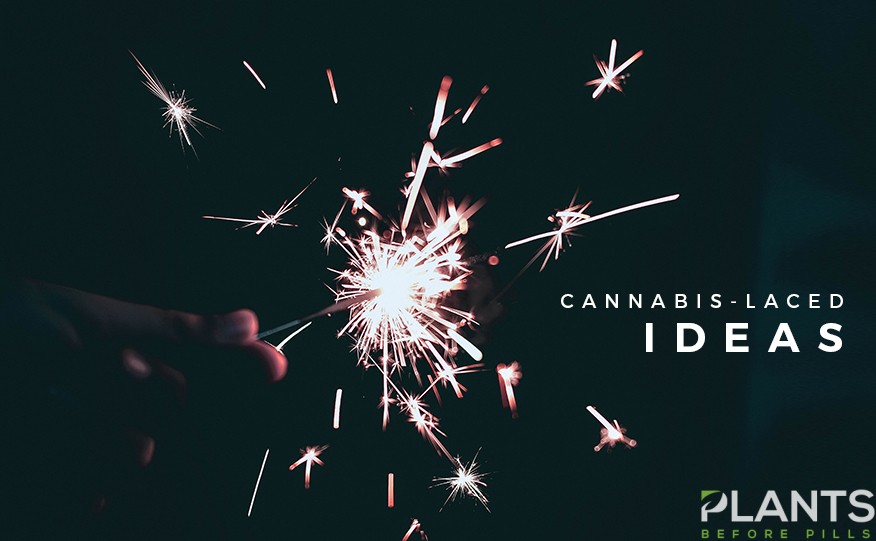 The New Year is something many people look forward to because of the hope and opportunity it signifies. It also offers a fresh start for individuals who want to leave all the bad vibes of 2019 behind. If you are one of these people, sending off 2019 and welcoming 2020 is a great way to celebrate the year's end.
For cannabis enthusiast, this idea becomes better when you throw in cannabis into the mix. Interested in celebrating the New Year's Eve with this beloved plant? Here are some ideas you can consider:
New Year's Eve Celebration Ideas
With Your Friends and Family:
Prepare Cannabis-Infused Food
When it comes to celebrating any occasion, you cannot count food out. In fact, many people look forward to consuming hearty meals and drinking tasty beverages – aside from spending time with loved ones, of course. If you are into sharing the goodness that is cannabis and cannabis products to your guests, this idea is perfect for you.
There are tons of savory cannabis-infused dishes and lush dessert recipes you can follow. You can prepare cannabis pesto featuring leaves of the cannabis plant, or you can serve chocolate treats infused with CBD oil. This is a great way of sharing time with friends and family, all while sharing your love for this plant and its benefits.
Give Away CBD Products Loot Bags
We know CBD products can be costly, but if you are generous enough to give away some to your close friends and family, then it will be a great treat for them. This way, they can experience what this cannabinoid has to offer all while enjoying the gathering and your company. Some of the products you can place into your loot bag include gummies, tinctures, and drinks.
Munch On Edibles as You Wait for the Countdown
While waiting for the countdown, you can munch on edibles to pass the time. You can play board games, video games or party games all why enjoying edibles such as CBD-infused jellybeans, chocolates and cocktails. This can definitely enhance the mood of your gather while giving you all a great time.
With Yourself:
Watch New Year's Themed Movies
If you are alone during the New Year's Eve, you can spend quality time with yourself watching movies appropriate for the season such as Rent, Happy New Year, Charlie Brown! and New Year's Eve. In fact, you can watch any movie or show you want. After all, it's your me-time as you welcome 2020. Just make sure you have a rich stash of cannabis and CBD products and you will be good to go.
Do Your Planning and Resolutions
Should you get tired binging on shows and movies, you can bust out your planner and start planning your 2020. Planning on traveling within the year? Pencil it in right at the start of the year. This way, you have a lot of time preparing for the trip.
You can also start listing down resolutions. To do this, think of some things you want to improve about yourself. Do you want to pledge to wake up earlier? How about saving more money? List those down to remind you of your promises to yourself!
Take in the Feeling of Entering a New Year
Lastly, the New Year is a freeing time for many people. It is a great time to look back on 2019, as crappy as it is and to look forward to 2020 as bleak as the future may be. So, take some CBD and meditate on the occasion and you are sure to emerge a new person as 2020 comes.
By celebrating the New Year's Eve with cannabis, you can rest assured that you will have a good time. You can have this all while consuming the products you have come to love.