3 Science-Backed CBD Claims You Need to Know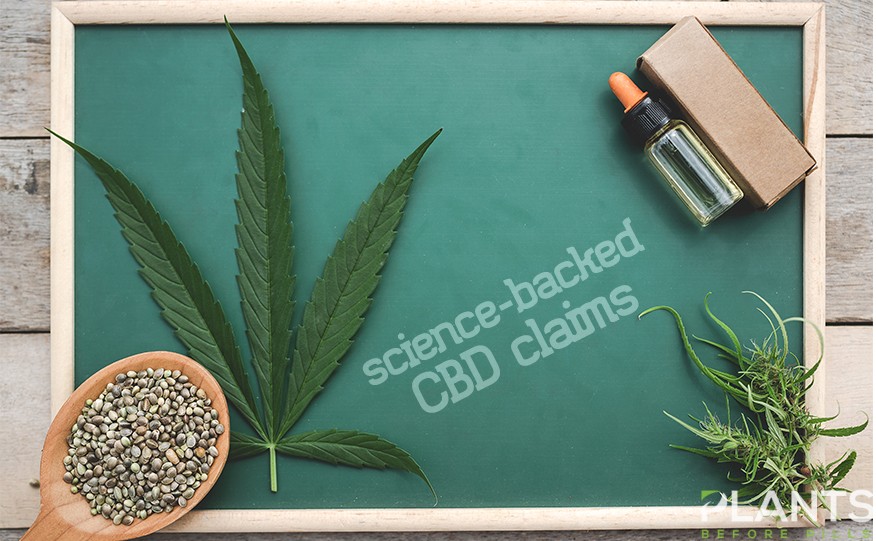 With the rise of many CBD-infused products in the market, it is likely that you'll encounter some health claims from different manufacturers regarding the effects of CBD on your body. Although some of these claims may be true, there is a high risk that some companies may be using unproven health claims to promote their products. After all, despite the numerous health benefits associated with CBD, only a few have been already been proven by science.
To help you avoid falling victim to any of the many unfounded health claims made by CBD companies, it is important to educate yourself on a few facts about the use of this drug. To help you with that, we have gathered 3 science-backed health benefits associated with CBD.
Be sure to keep them in mind as you go and search for new products to purchase.
CBD Claims Proven by Science
CBD Shows Promising Results in Pain Relief
One of the most common reasons why many tend to turn to CBD-infused products is because of CBD's large potential to reduce pain and inflammation. In fact, several studies have already shown promising results on the use of CBD in relieving chronic pain.
For example, in a study conducted in 2017, researchers have discovered that injecting CBD to rats has reduced the pain response of the animals to surgical incision.
To date, despite the strong number of scientific studies showing the potential of cannabis in pain management, little is still known about which parts of marijuana are helpful and whether the "high" state that comes with THC can be avoided.
In an attempt to shed more light into the real score between CBD and pain, the U.S. government announced in September it will be injecting $3 million to nine research grants to discover the "potential pain-relieving properties and mechanisms of actions of the diverse phytochemicals in cannabis."
CBD Reduces Seizures in Epilepsy
Among the many health benefits linked to the consumption of CBD, its ability to reduce seizures in epilepsy remains to have the strongest scientific evidence.
In fact, on June 2015, the U.S. Food & Drug Administration (FDA) has approved EPIDIOLEX®, a CBD-based seizure medication for two of the cruelest childhood epilepsy syndromes, the Lennox-Gastaut syndrome,  and Dravet syndrome. The approval has made EPIDIOLEX® the first ever FDA approved medication to treat seizures in Dravet syndrome.
Over a year later, the European Commission followed FDA's move and approved the marketing authorization for EPIDYOLEX®, making the medicine become available for customers in UK and the rest of Europe.
Could Help Reduce Anxiety and Depression
Although CBD's effect on one's mental health is still enshrouded with mist and uncertainty, various studies have already shown that CBD features promising potential in reducing anxiety and depression.
In one study conducted in Brazil, for example, 57 men have been divided into two groups. During the experiment, the first group received a single dose of 600mg CBD, while the second group was given a placebo. About 1 and hour later, the participants were put into a simulated public speaking test. From there, researchers have observed how the group that was given CBD displayed significant reductions in their anxiety and discomfort during the activity compared to the other group.
Many believe that CBD's anti-anxiety effects can be attributed to its ability to activate the brain receptors for serotonin, which contributes to a person's wellbeing and happiness.
To date, researchers are still trying to unravel the true connection between CBD and mental health.
For years, various health claims have already been associated with the use of cannabidiol. Although some have already been proven, many remain to fall on the list of unfounded claims linked to CBD.
Don't let yourself get fooled by the rise of many unbacked health claims promoted by big CBD companies. To learn more, don't hesitate to read the latest cannabis-related studies or talk to the experts today.
How to Make it Big in the Cannabis Industry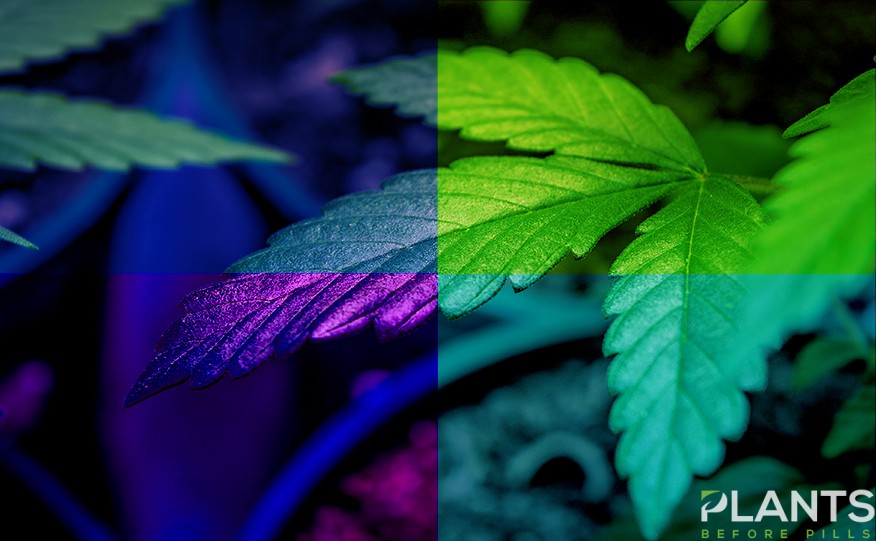 Success in the world of marijuana is now more accessible to more people, especially for those who are truly passionate about the plant. Part of this can be attributed to the growing demand for legal marijuana. Market studies even predict that spending on the marijuana industry will continue to grow. It is foreseen to reach a whopping $31.3 billion by 2022. Because of this, more and more individuals are planning to jump into the fast-growing market.
Feasible Marijuana-Related Opportunities
If you are looking for ways to make it big in the industry, then you should definitely check out these feasible opportunities.
Apply for Jobs in the Industry
One of the best ways to enter the community is by working in a cannabis-focused business. Because of the still increasing demand for this plant, more and more entrepreneurs are striving to supply the public's request. In fact, this sector has been one of the greatest job generators in the country. Just last year, the marijuana community added over 64,000 cannabis jobs which shows a whopping 44% increase.
With such optimistic numbers, it is definitely worthwhile to consider working in the industry. There are a variety of opportunities when it comes to the cannabis industry. You can work as a budtender who works directly with dispensary clients, much like what a bartender is to bar customers. Working as a grower, trimmer or harvester at a cultivation site is also a viable option for those with a green thumb.
Other opportunities you should consider also include cooking cannabis-infused dishes, packaging products and delivering clients' orders.
Provide Ancillary Services for the Industry
Aside from jobs directly dealing with the plant, professionals from other sectors are welcome and needed in the cannabis industry. Businesses are in need of warm bodies not only in production sites and dispensaries but also in the back offices. How do you think businesses are able to manage their finances without accountants? You can also work as a graphic artist, writer, developer and marketing specialist for cannabis-related clients.
If working as an employee or as an individual service provider does not sound that much appealing to you, then you should definitely consider launching an ancillary cannabis company. These are businesses that specifically cater to marijuana-focused companies. The scope of these businesses is wide, giving you a whole lot of ideas to choose from.
When deciding what your prospective business should specialize in, it is important to consider your expertise. Are you currently a legal practitioner? Perhaps you want to focus on marijuana laws and build a firm that specializes in this area. Do you currently run a security company? You might want to cater to the security needs of cannabis dispensaries.
There is a lot you can do when you choose to launch an ancillary business. The only challenge is whether you pick the right option at the right time.
Establish Your Own Cannabis Business
So, you may be interested in working directly with the plant, but you do not want to run an ancillary business. The most obvious choice is building your own marijuana-focused business. This lets you truly become a cannabis entrepreneur which is a great thing, especially if you plan to fully immerse yourself into this industry.
Those who have a background in culinary arts might want to try their hand in running cannabis edibles production business. You can experiment in various food containing cannabinoids CBD, THC and even actually buds. Your choices can range from chocolates, baked goods, candies, and even full-blown meal courses. If you have the means, skills and knowledge, you can even dive into the production of marijuana products such as CBD oil, vape pens and capsules.
If production is not your thing, then you might want to look into distribution options. You can establish a brick-and-mortar dispensary which will allow you to sell products to clients. If you want to take it one step further, why not launch an online dispensary complete with shipping services? This way, you are providing a worthwhile service to medical marijuana patients and enthusiasts alike.
Other great business ideas include cafes and restaurants.
Set Up a Cultivation Site
Hardcore plant lovers can definitely make it big in the industry by growing their own plants. If you are one of these people, then you should be ready to dedicate a space for your farm. You should also be prepared to capitalize on various things including seeds, pots, equipment, and utility.
Keep in mind that you can optimally grow these plants under specific conditions. This includes adequate lighting, watering, ventilation and spacing. Expert growers will tell you that vigilant monitoring is one of the best ways to track the growth of your plant. You want to make sure that they are at the right temperature and humidity, as these can affect the growth of the buds as well.
To ensure that this venture goes successfully, you might want to take classes or do enough research on growing the plant.
Invest in High-Yield Marijuana Stocks
Those who are into market trading might want to invest in cannabis stocks. Because of the demand growth experienced by the sector, more and more investors are taking an interest in such businesses. Likewise, more companies are becoming successful in the trading area.
As such, you need to watch out for the best marijuana stocks in the market. According to various companies will begin offering initial public offerings (IPOs). Purchasing shares from these entities gives you the opportunity not only to own part of the company but also to earn from them. You can earn through dividend payments or by trading your share.
Keep in mind that timing and luck play a huge role in market trading. This is because while stocks are high-yield investments, they are also highly volatile. This means that their values can fluctuate frequently and that a high-value share can become low-value in just a short while. So, make sure to keep your eyes on your investment and you will do great in cannabis stocks trading.
Events that Help You Explore Marijuana Opportunities
If you are intent on joining the sector, there are a few things you can do to find the best opportunities. Check them out below.
Cannabis Expos and Festivals
One of the best ways to learn more about the industry and the numerous opportunities it brings is to attend events such as the California Cannabis Business Expo, Canna Grow Expo and Hemp Fest Canada. These events bring together many entrepreneurs and businesses in order to show off what they have to offer.
Those who have been growing some plants for their personal consumption might want to join competitions to see how their breeds will fare. One of the most prominent contests is the High Times' Cannabis Cup in South and North California, Denver, Michigan, Seattle, Amsterdam, Detroit and the Bay Area. In fact, there is an upcoming Cannabis Cup in Oregon.
These events give you the chance to show off your growing and breeding skills. Who knows, you might even win, which can be a free marketing opportunity for your buds!
If you have been working professionally in the sector, you can join various summits. These conferences serve as a venue to discuss social, cultural, political and legislative impacts of the plant. The North American Cannabis Summit, New West Summit and Canadian Cannabis Summit are just some of the conferences you can participate in.
Tips for Launching Your Own Marijuana-Focused Business
Before you dive in and start your career or venture in marijuana, here are some tips you should definitely look into:
Take the Time to Learn About the Plant – Just like any business, you need to do your research about your prospective product. The plant has a long history with humanity and learning about its historical, cultural, social, political and economic importance is the responsible thing to do. You also need to learn about the science of marijuana, including its variety and medicinal effects. This way, you are getting into a business that you truly understand.
Make Sure to Take All Legal Steps – If you are getting into a business, it is important to do it right. You do not want to encounter legal issues in the future, or worse, worry about the legality of your business the entire time. So, see to it that you get the right licenses required to get your company up and running.
Look into Cryptocurrencies and Blockchain Tech – Remember that marijuana, whether medical or recreational, is still not legal on the federal level. This is why many banks are wary of doing business involving marijuana and related companies. Some owners keep their earnings in the form of cryptocurrencies. Moreover, some also use digital cash for transactions, making it easier for sellers and buyers to do business.
Your cannabis career can be the greatest it can be if you choose the right path. So, whether you are planning to work in the industry or join it as a business owner, taking the right steps is always the best way. From learning about the plant to joining contests, there is a lot you can do to jumpstart your marijuana career and eventually make it big in the industry.
Top 7 Cartoons to Watch with CBD Edibles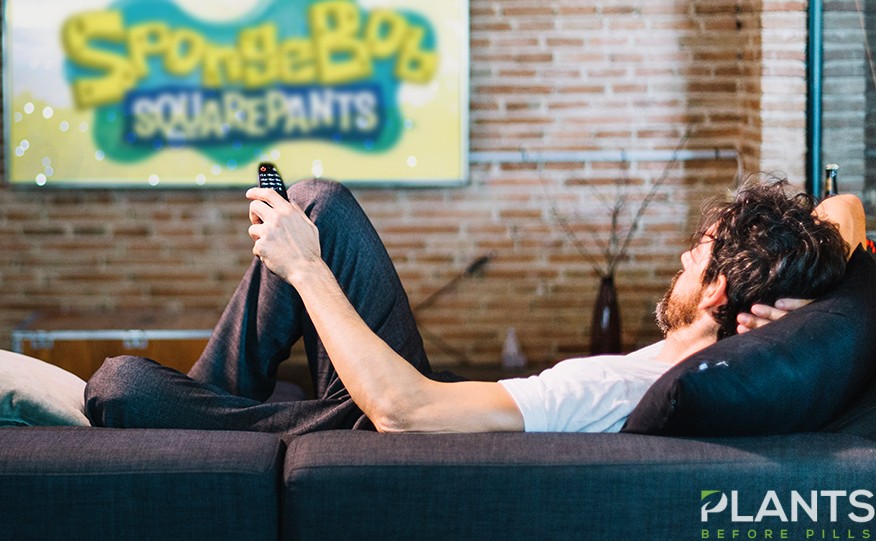 Looking for ways to further enjoy your snack time with CBD edibles? Listening to your favorite playlist might knock you out straight into the dreamland. Flipping through some books could at times be boring. Going on a video game war with your favorite pals might get too chaotic. The perfect alternative? Take a break, enjoy the serenity, and re-watch your favorite childhood cartoon series, of course!
As most of you already know, there is a broad range of cartoons that are best watched with a little help from cannabidiol. Given these shows' simple plotlines, interesting set of characters, out-of-this-world settings, and surprisingly laughable conflicts, checking them out during your leisure times with CBD will make your rest day even more relaxing and therapeutic.
Although CBD edibles won't give you that "high" sensation, turning on to cartoons could do the job. From talking animals, intergalactic travels, twisted dark humor, to unexpected political commentaries, there comes an array of animated shows that are sure to give you that same 'high' energy while munching some of your favorite CBD delights.
To kickstart your cartoon marathon, here are 7 of the best kid's shows that are worthy to be watched with some CBD edibles on your side table.
Check them out:
What better way to start out list other than with everyone's favorite sponge? From living in a pineapple under the sea, having a best friend that is … well … a dum-dum, living alongside a depressed neighbor, working under a greedy capitalist, and many more, there comes a broad range of reasons why Spongebob Squarepants stands as one of the best shows to watch if you want to welcome some loads of good vibes.
Not only does the show present subtle humor that only adults can understand, but it also features quirky misadventures that could leave anyone laughing out loud. From Spongebob's surprising level of obliviousness, Patrick's hilarious feats, Squidward's laughable misfortunes, to the story's overall nautical nonsense, this show is the perfect ingredient to make your snack time even more exciting.
Get ready to follow Spongebob as he wakes up high and ready, attends boating school, unknowingly puts another block of misery to his neighbor's life, and sell his labor for such a cheap rate in the name of his love for burgers.
Combining childish humor with twisted plots and relatable set of characters, Spongebob Squarepants is sure to make your CBD day the best day.
From intergalactic travels, daddy issues, to weird but undeniably striking humor, Rick & Morty seems to have all the necessary requirements to become one of the top shows to watch if you want to have a good laugh.
Following the story of a mad, alcoholic scientist, along with his naïve grandson, the animated sitcom features the adventures of two misfits as they set on a never-ending quest across time, dimension, and space.
Blending loads of dark humor, action, madness, and philosophy, the series had managed to present a brilliantly funny and toxic Back To The Future-style story that is sure to leave its viewers with surprising epiphanies and uncontrollable laughter.
You bet it. For years, Family Guy has stood as one of the top shows to check on if anyone wants to have a good time. From having a talking smart dog, a grotesque teenager, to a diabolical baby, Family Guy perfectly features a twisted, outrageous, and undoubtedly hilarious storyline that never fails to give its viewers a solid "Oh, come on" moments.
Given these features, Family Guy stands as a perfect bet when it comes to enjoying your relaxing time with some CBD snacks.
From terrorism, religion, disabilities, sex, to … wait for it … marijuana, the show is never the type to back down from any topic. Following the misadventures of a far-from-the-typical family and the chaos they cause to nearly everybody, Family Guy is sure to give you a good laugh as you happily munch some of those edibles.
Imagine this: A fat, alcoholic father, together with a supermom, tries his best (or, perhaps, his worst) to look after a trio of misfits: an evil son, a nerdy daughter, and a silent infant. Can you foresee the chaos, madness, and hilarity those set of characters could cause?
Featuring a satirical depiction of the modern working-class family, The Simpsons allows you to make fun of the things that normally make you miserable. As a bonus, the show is even believed to present a few hints on what lies ahead in the future (at least that's what many fans say!).
For years, no other animated sitcom had managed to present a hapless and dysfunctional family as hilarious and as relatable as The Simpsons. From offering adult humor that could make you laugh out loud in disbelief to referencing popular culture and real-life celebrities with fearsome accuracy, this show is, no doubt, one of the best classics for the typical CBD lover.
Adventure Time isn't your typical kid's show. Despite its colorful world and sing-along segments, this cartoon remarkably exhibits a surreal masterpiece. Following the story of a boy and his magical shape-shifting dog, this animated epic epitomizes what it means to live a 'high' life.
Set on a post-apocalyptic world packed with vampires, princesses, witches, and other magical creatures, this series features a unique plot and type of humor that can give you a few "What am I watching" moments.
From candy zombies, cyclical nightmares, devastating adventures to the pits of hell, to other weird yet interesting adventures, this show excellently blends magical positivity with dark humor, and in turn, creates a bold, fun, colorful, and strange world that could help enjoy your edibles even more.
No other duo tops our list of most iconic frenemies other than Tom and Jerry. Complete with violence, treacherous alliances, misadventures, and action-packed competitions, the show stands as one of the most recognized cartoons that are sure to give viewers a quick catharsis.
Following a non-stop, hysterical war between a greedy yet pitiful cat and a smart, always lucky mouse, Tom and Jerry is sure to take you into a world of unending rivalry and slapstick humor.
Although the two never really talked – except for the occasional singing, laughing, yelling, and "Aha!" – Tom and Jerry remain to be a classic masterpiece for people who love to experience a blend of pity and amusement.
Another classic contender on our list is none other than Nickelodeon's CatDog. Following the story of a conjoined cat and dog sibling, as they struggle to live a normal life, the show remarkably offers a good dose of humor and interesting oddness.
Combining Cat's smart yet mostly selfish antics to Dog's clumsiness and gullible nature, the show managed to display a hilarious and interesting plotline that could leave anyone in a seemingly 'high' state despite the pitiful state of the protagonists.
Set in a world where cats and dogs could be siblings, rats are blue, rabbits can be extremely authoritarian, and delinquent dogs roam around for trouble, CatDog promises a comical yet relatable story that is sure to leave you in tears for laughing out loud – with, of course, a little help from CBD!
Conclusion:
Have you decided which cartoon best fits your CBD snacks? Whether you're on the mood for some sci-fi comedy adventures or just plain animals living their human-like lives, you can expect that there lies a worthy set of cartoons waiting for you to click the "Play" button.
Be sure to experience a different kind of high and hilarity with these top 7 cartoons that will give you a boost of positivity as you munch on your favorite edibles.
Which show picked your interest the most? Find a good place to sit at, ready the snacks, and kickstart your colorful marathon with these amazing shows today!
The LGBTQ Community in the Growing Cannabis Industry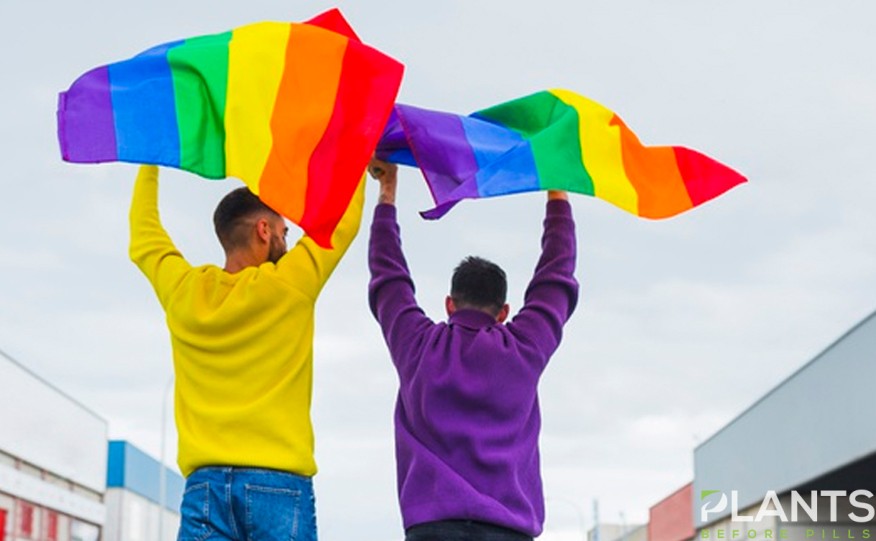 There is no denying that the LGBTQ and marijuana communities have some form of connection. In fact, the two have strongly significant relations.
The best way to start tackling the contributions of the LGBTQ and marijuana communities is by introducing Dennis Peron. A member of the LGBTQ himself, Peron is known as one of the first advocates of medical marijuana legalization in the United States. He started pushing for legalization as his partner died of AIDS.
With Propositions P and 215, two ballot initiatives that advocated for medical legalization, MMJ was made accessible in California in 1996. He also established the San Francisco Cannabis Buyers Club, which is the first public dispensary in the country.
He also worked with LGBTQ hero Harvey Milk to stop San Francisco from arresting and prosecuting individuals who are found growing, distributing and possessing marijuana.
LGBTQ Cannabis Entrepreneurs
With such intertwined histories, the two communities remain to be related until today. In fact, some LGBTQ members are making contributions to the marijuana sector today by way of entrepreneurship. Check out these LGBTQ cannabis entrepreneurs.
Adult film star and transman Buck Angel decided to enter the legal cannabis market with Pride Wellness, a dispensary that sells marijuana products with the LGBTQ community in mind. The dispensary became an avenue for Angel to talk about their stories and to educate people about the plant. It also has a delivery service that operates in Los Angeles.
Growing up lesbian, Angel found comfort in the company of gay men. He felt accepted and at home with them, which no doubt influenced his decision to help the LGBTQ community in the best way he can. He decided to venture into the industry especially after seeing his friends suffer from AIDS symptoms.
This delivery division employs people from marginalized groups. The service has drivers who are queer and people of color. Aside from Pride Wellness, Angel works with brands such as Quim Rock with the same goals in mind.
Renee Gagnon is a transwoman and founder of HollyWeed, a Canada-based marijuana dispensary. Before establishing HollyWeed, she founded Thunderbird Biomedical (called Emerald Health Therapeutics later on), which is one of the four companies that participated in Canada's medical cannabis research and development initiative.
However, there were concerns at Emerald regarding her transition affecting the desirability of the company in the eyes of potential investors. Because of this, she stepped down from her position and chose to mentor female entrepreneurs in the sector. She went on to establish HollyWeed.
Queer entrepreneur Jamie McCormick is also thriving in the marijuana sector. Also known as Flower Daddy, McCormick works as a florist and event planner who gives his events a twist. He incorporates cannabis in his work, from placing the plant in his flower arrangements to arranging a wedding complete with a marijuana bar which offered a rolling area, infused edibles, chocolate fountain, and a CBD station.
Through his work, he aims to break down stereotypes regarding enthusiasts. In fact, some of his clients even replace the traditional first toast to a more theme-appropriate first toke. His events remain elegant but more spontaneous, thanks to the plant.
To expand his business, he worked to establish his very own retail florist shop in LA.
Lastly, cannabis chef and lesbian woman of color Zairilla Bacon is making waves in the industry. As a queer woman of color, Bacon has experienced discrimination when finding clients for her cooking business. In fact, one client who was highly impressed by her reputation turned her down because of her identity.
However, she finds the landscape much easier to navigate today, especially with the public becoming more open-minded. Bacon now cooks for popular celebrities such as Mike Tyson, 2 Chainz and Tommy Chong. She also sees to it that her fellow people of color and members of the community get the help they need.
Ways to Support the Marijuana Industry
Knowing how the LGBTQ community has contributed to the emergence of the marijuana legalization we know today is pretty enlightening. If you are looking for ways to show your support to the cannabis community, here are the best ways that you can do so:
Only Buy from Legit Dispensaries
One of the main things that shed a negative light on the plant is underground selling. Black market product only paints the plant as an illicit substance, even when we now have legal stores which you can buy from. So, it is important to make it a point that you buy your supply only from legitimate retailers. This way, you can guarantee that the product complies with safety and health regulations, while also supporting the legal marijuana industry.
In connection with this, buying from legitimate dispensaries contribute to the strengthening of the market. Remember, investors seek to make money when they invest in any kind of market. By purchasing from legal retailers, you are showing investors that the industry is a viable and profitable investment. This can make the industry flourish even more in the future.
Aside from black market products, another source of the negative reputation of the plant is irresponsible to use. While marijuana has a whole lot of benefits, it can react negatively with other substances such as alcohol and illicit drugs such as LSD, heroin, and cocaine.
According to studies, mixing alcohol and THC will intensify the hallucinatory effect of the plant. This is because the liver prioritizes the metabolization of alcohol, leading to the accumulation of THC before it can be processed. The increased effect can cause impaired judgment which can then lead to dangerous situations. Other potential effects include dehydration, issues with vomiting and increased side effects.
For your safety and those of other people around you, make sure that you consume the plant responsibly. This can help not only in reducing unfortunate incidents but also in building the reputation of cannabis is a beneficial plant.
Seek Out Passionate Establishments
If you advocate for anything, you only seek out sources that also support your causes. For example, environment-advocates only patronize companies that take steps to become environment-friendly. The same goes for advocates of animal welfare, education and equality.
So, if you are looking for a place that will replenish your cannabis supply, you might want to look for a passionate dispensary. Of course, most of these establishments are passionate about the plant, so that is definitely a plus. However, it is no secret that some can take advantage of its popularity just to make money without recognizing the roots of the plant. This is why it is important to look for companies that truly adore marijuana including its benefits and history.
Advocate for Legalization
What better way to show your support for the industry than to advocate for its legalization? After all, we now have access to medical and recreational marijuana because of the people who fought for its legalization. Unfortunately, years and years of prejudice against the plant has been inculcated in the public's consciousness.
This is why it is all the more important to show your support for cannabis. There are many ways you can advocate for the plant. Simply recommending CBD oil and other cannabis-infused products to your friends and family can be a huge help. Moreover, voting for legalization is instrumental. After all, some states have legalized the plant through ballot initiatives.
While you may understand the benefits of this plant, there is no doubt that many individuals have misconceptions regarding cannabis. The best way to address such myths is to dispel them. So, why not educate your friend about the medical uses of cannabis?
Even for recreational purposes, the plant is proven to be useful. You can also inform them of the benefits of CBD even to everyday life. Who knows, you might end up turning them into advocates, increasing the number of individuals supporting the plant! Moreover, you will surely change their life simply by introducing them to its wonders.
In supporting the marijuana community, another important thing you should remember is that many enthusiasts are known to be peace-loving and very chill individuals. In fact, the hippie counterculture in the 1960s is known for its slogan, "Make Love Not War." The Psychedelic 60s and 70s is teeming with calls for peace, love, freedom, and equality.
With these values closely linked to the cannabis community, it is important that we uphold such values, especially in light of the connection between the two communities.
Just like Taylor Swift sang, "Shade never made anybody less gay," or in this case, it never made anybody less enthusiastic about cannabis. In fact, the years of marijuana prohibition only resulted in a stronger push toward legalization.
With the successful businesses and contributions of the LGBTQ community to the cannabis industry, marijuana enthusiasts certainly have an ally in these people. Likewise, the cannabis industry is opening up to queer individuals showing how intertwined the two communities are.