$8.6 Million Worth of Cannabis Plants Seized in Nevada Police Raid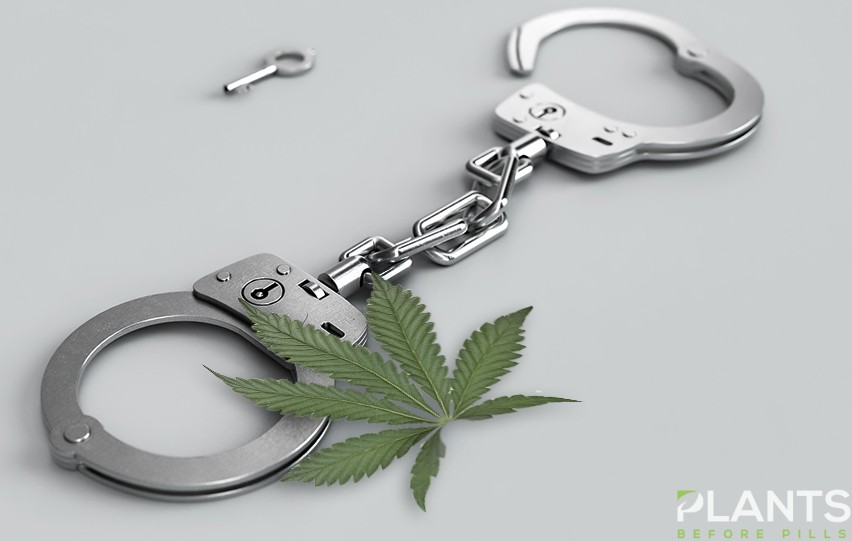 A total of 5,700 cannabis plants were seized in the state of Nevada by the Las Vegas Metropolitan Police Department on a raid conducted Wednesday, April 15. The operation, which resulted in the confiscation of marijuana plants valued at $8.6 million, marks the largest bust of an indoor grow operation for the jurisdiction, the agency revealed.
According to a report from KNTV, the raid was done on a warehouse situated on Judson Avenue, near Lamb Boulevard and Carey Avenue. The operation was said to be part of a months-long investigation that remains ongoing up until today.
During the raid, police discovered that a large portion of the targeted warehouse had been converted and used for illegal marijuana grows. Among the things discovered on the scene include "lighting, ballasts, duct work, chemicals, charcoal filters and other items associated with a large-scale growth operation," KTV reported.
Cannabis in Nevada
Effective January 1 of 2017, the recreational use of marijuana was declared legal in Nevada. However, under existing law, only individuals aged 21 and older are allowed to grow cannabis at home for personal consumption at the condition that there is no available state-licensed retail marijuana store within 25 miles of their residence. The maximum number of marijuana plants that can be cultivated is set at up to six plants per person, but no more than 12 in a household.
To date, although legal marijuana businesses saw sharp rise in delivery amid the COVID-19 pandemic, overall sales remain to score lower than normal.
"It's safe to say sales are below 50 percent statewide, many stores are below that, and some are (temporarily) closed," Riana Durrett, executive director of the Nevada Dispensary Association, told Reno Gazette Journal earlier this month.
In a bid to contain the spread of the virus, Gov. Steve Sisolak has limited the sales of legal marijuana to delivery-only purchases. This switch in business operation, according to Durrett, has led to the increase of operating cost of businesses, especially since retailers are now compelled to buy vehicles, hire drivers, and follow further precautions to maintain a sustainable model while their storefronts are closed.
How To Start a Cannabis Delivery Service
"(It) was a mixture of the lack of capacity to meet the market demand through delivery, a drop in tourism and because people had already stocked up," added Durrett.
The latest drug bust now stands as the largest marijuana grow operation for the local police, succeeding in the 2013 raid that had led to the seizure of 3,244 plants.
Check Plants Before Pills for the latest cannabis news, and update on the industry.
CBD Oil a Growing Trend in the Japanese Market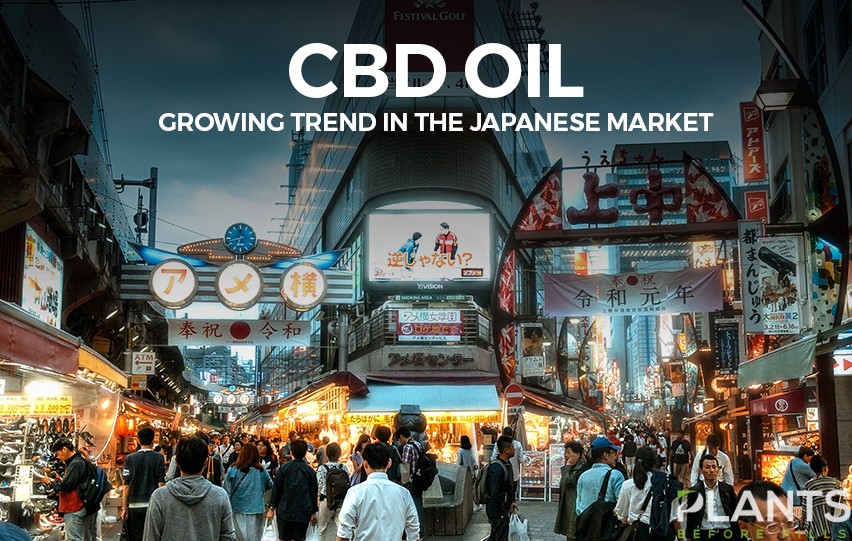 CBD Oil has definitely been gaining ground in various parts of the world, especially in the more progressive socio-political climate of the United States. More than half of the states in the US have legalized cannabis and its cannabinoids for medicinal purposes, while 10 of them has allowed recreational consumption.
Because of the medicinal properties of CBD, a particular chemical compound found in cannabis, more and more people in the United States are taking on a more positive attitude toward cannabidiol. This cannabinoid is also legal in many parts of Europe.
While the relatively positive perception of CBD in more progressive regions comes as no surprise, learning that this compound is becoming a trend in the more conservative country of Japan is fairly unexpected. Read on to know more about CBD oil in the Japanese market.
How Popular is Cannabidiol in Japan?
Cannabidiol is fast gaining popularity in Japan. In fact, it is becoming more popular by 100% year over year. CBD Oil and Cannabidiol products are so popular that they are now available in various health food stores in the country. They come in various kinds, especially in cosmetic products and oils.
Reasons Why Cannabidiol is Popular in the Japanese Market
You may be wondering why this cannabinoid has become so popular in this largely conservative country. Here are some of the factors that contribute to its popularity.
It is Legal in Japan
Perhaps one of the most important reasons why cannabidiol has become so well-liked in Japan is the fact that it is legal. Residents can purchase this product online and offline. However, there are legal guidelines to follow when buying online, especially from abroad. The only legal CBD products are those containing less than 0.03% THC. Any amount over this percentage will be punishable by up to 10 years in prison and a 3 million yen fine.
Because of this, you want to purchase products from a Japanese manufacturer, as they legally produce such items. Buying offline in Japanese stores is the safer bet, especially as those sold within the country are more likely to follow regulations.
If you are curious whether you can cultivate a cannabis plant, even hemp, for CBD, keep in mind that these plants are bound to contain THC levels, which you cannot control as you grow the plant. So, it is safe to say that it is not legal to grow a plant even for cannabidiol.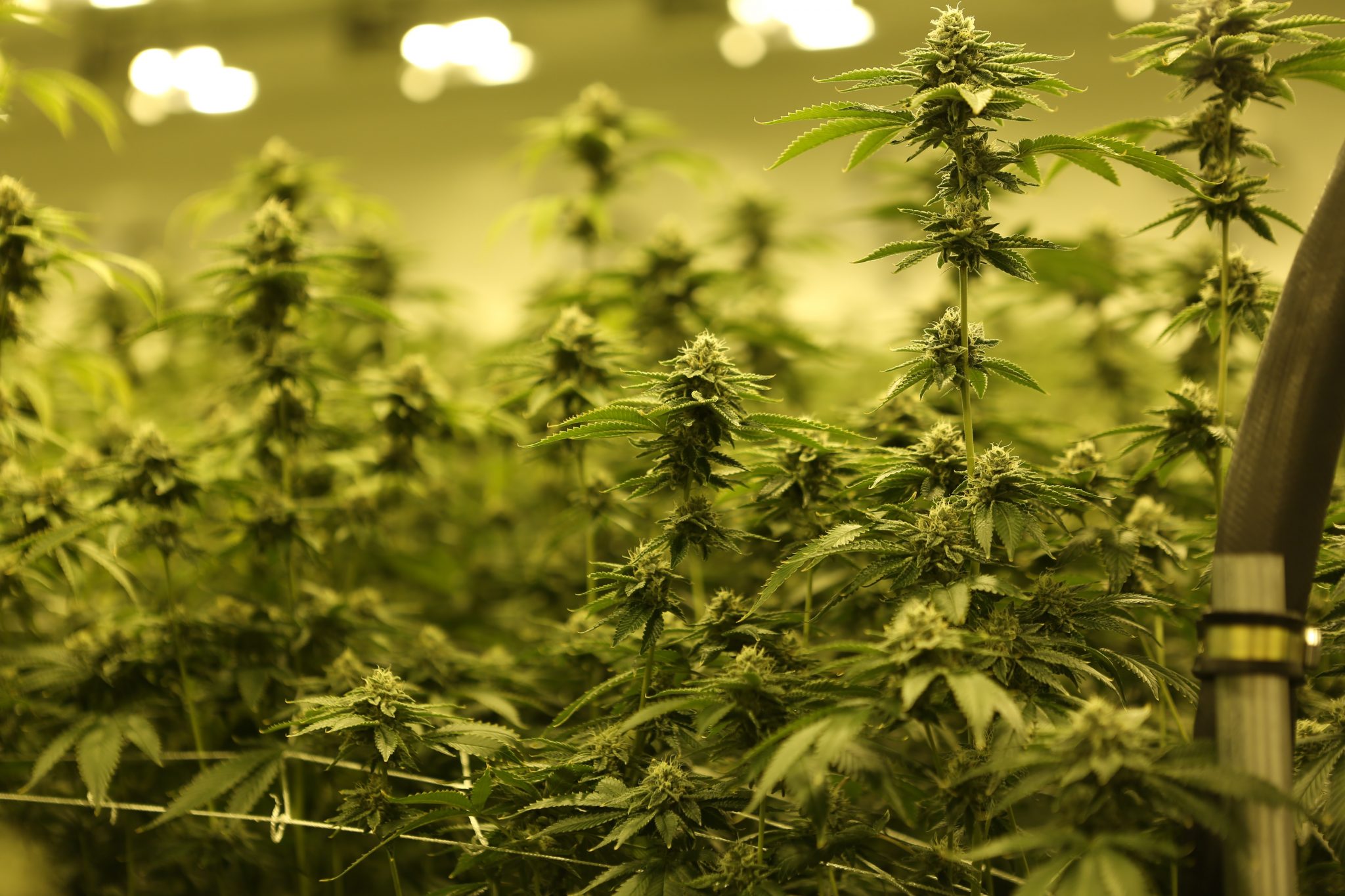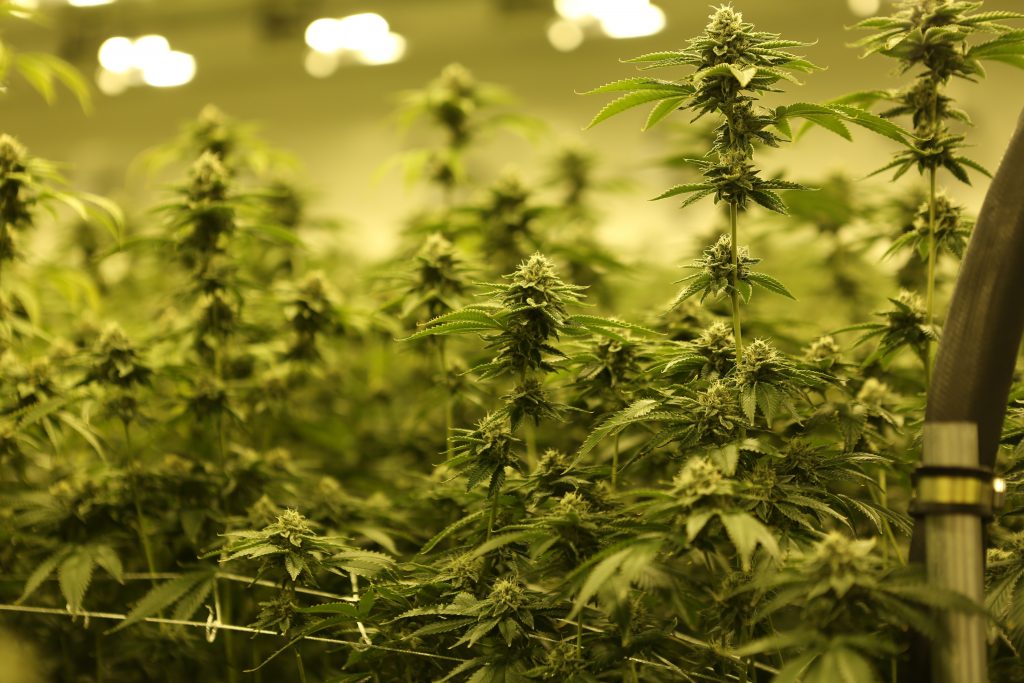 Its Benefits
Another important factor that contributed to the popularity of this cannabinoid is that it is known to have skincare and health benefits. In terms of skincare, CBD is known to regulate the skin, which means that you can use it to control sebum production if over-oiliness is your problem, and it can also increase it if dry skin is the issue. Infused products include toners, serums and creams.
In terms of health and wellness, this compound has been proven to be effective in pain relief, anti-inflammation, energy-boosting, mood-enhancing and anti-stress. It also has calming and relaxing effects, perfect for those struggling with mental health issues.
Ms. World Japan's CBD Oil Brand
Ms. World Japan 2016 Priyanka Yoshikawa also contributed to boosting the demand for this compound. She launched her own brand of infused products, focusing primarily on skincare and oils. With the support of such a prominent figure, this chemical is bound to gain popularity in the country.
Japan is taking the next step toward health and wellness with its lenient policies on CBD products. With this country acknowledging the benefits of such products, this cannabinoid is definitely getting the recognition it deserves.
Cannabis Sales in Illinois Reaches an All-Time High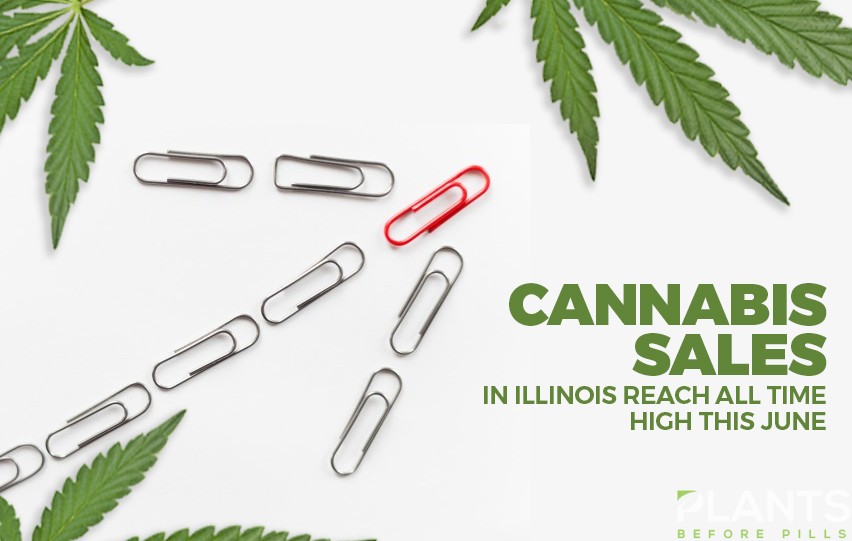 As businesses have slowly been opening around the globe, one of the industries that have greatly benefitted from this is the cannabis industry. In Illinois, the report from the Illinois Department of Financial and Professional Regulation showed that marijuana dispensaries in the state have reached a massive revenue for June, with more than $47.6 million worth of products sold.
Following this, NBC Chicago states that Illinois sales set an all-time high record within the state. Prior to Illinois' current record, the previous record held by the region during May 2020 was $44.3 million.
According to the Daily Herald, approximately 994,545 marijuana items were sold, with around $48 per purchase. Marijuana Moment says monthly sales have risen by 5,000 more in June.
The increase of cannabis sales in the state was largely attributed to the out-of-state residents driving by to make purchases. NBC Chicago revealed that individuals who lived outside of state contributed a whopping $12.3 million worth of sale for the month of June alone.
Meanwhile, the Daily Herald reports that $35.2 million of the $47.6 million sold by the dispensaries come from in-state residents.
Patch states that sales in Illinois significantly rose by more than 21 percent. Meanwhile, the state's pre-tax spending rose by less than 3.5 percent.
When asked about Marijuana Moment about the rising sales, the Office of Economic Analysis said in May that, "Expectations are that some of these increases are due to temporary factors like the one-time household recovery rebates, expanded unemployment insurance benefits, and the shelter in place style policies."
Tax revenues will reportedly be released later this month by the Department of Revenue. The state is slated to make around $13 million in marijuana taxes and associated sales.
Currently, the state of Illinois imposes taxes on marijuana products based on its level of potency. THC products ranging sold in marijuana dispensaries are taxed accordingly with anywhere from 10 percent to 25 percent depending on its potency. According to the Daily Herald, these taxes go to a variety of dedicated coffers.
Among the groups that will benefit from the tax revenue distribution is the state's general funding with a 35 percent allocation, communities affected by the war on drugs with 25 percent of funding, and 20 percent will go to substance abuse and mental health programs in the state. Meanwhile, 10 percent will be given to the overall bill backlog of Illinois.
Since its legalization in January 2020, marijuana dispensaries in the state of Illinois have successfully amassed $239.1 million worth of cannabis products. Patch reveals that more than $52.5 million was garnered by the state within the first five months of legalization.
Hobo Cannabis Wants Delivery Service to be Legal in BC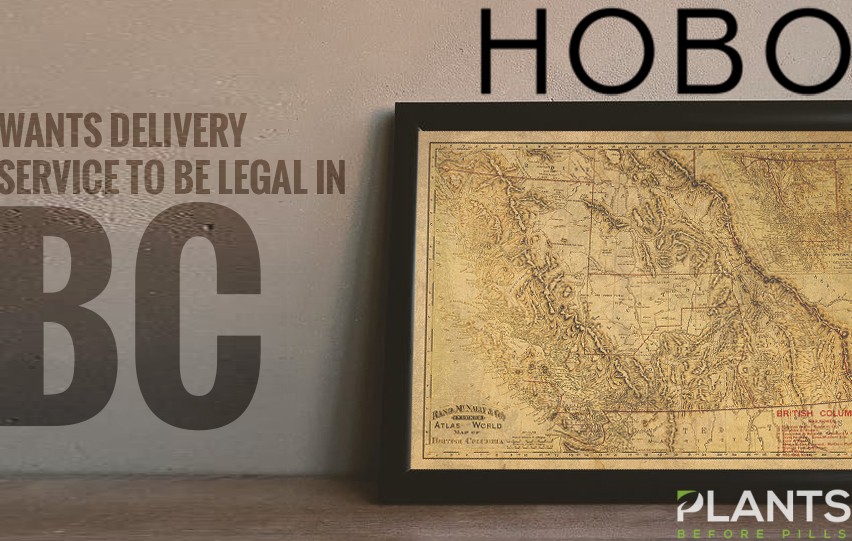 Cannabis store chain Hobo Cannabis is urging legislators to make delivery service legal in British Columbia, said CBC. This call is a step toward stopping illegal dealing in the province. The licensed dispensary, along with other certified vendors, argued that they are "at a disadvantage against unlicensed competitors who deliver weed." The report emphasized that BC does not have cannabis laws allowing the delivery of cannabis products.
This issue has been a concern for many licensed vendors for a long time, said Harrison Stoker, vice president of Donnelly Group, the company that owns Hobo Cannabis. However, the illicit delivery of cannabis products has become more rampant over the past few months because of the virus pandemic, as customers choose to get their products delivered to protect themselves from the public health risk.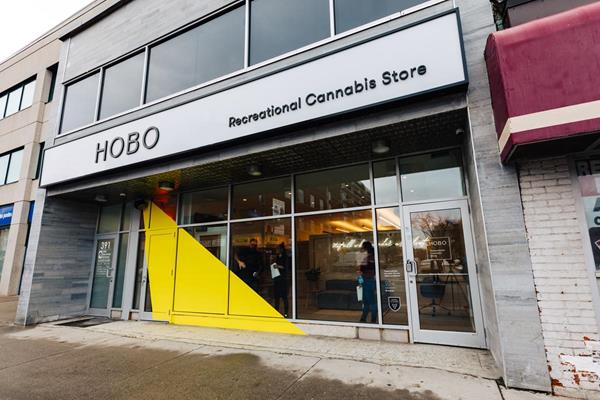 According to Stoker, "The illicit market [in BC] is very intelligent, very strategic and very mature in their business models." He also said that the pandemic was a prime time for the illegitimate industry. Stoker asserts that legalizing delivery services can help them compete with such illegal sellers. It could also help fight the black market.
The CBC report noted that consumers can have their products legally delivered through mail by going through the government-operated BC Cannabis Store. However, packages take a few days before they arrive, as opposed to delivery options that could be same-day.
The article also cited Weedmaps, a cannabis-focused website, which offers a list of delivery services in the Lower Mainland. It even guarantees quick delivery, usually within one hour. Stoker argues that modern times call for a more updated approach as "people expect these kinds of modern retail features."
By allowing licensed stores to deliver, customers do not have to opt for black market products. Instead, they can choose among authorized products just like what happens in Saskatchewan, Manitoba and Ontario, where delivery is legal.
Meanwhile, the province's Ministry of Public Safety said that it is now evaluating the possibility of legalizing deliveries. It has also been taking steps to crack down on the illicit industry, despite facing significant challenges because many of them operate online. The Ministry is in charge of the legal cannabis program in the province.
Mark Haden from the UBC School of Population and Public Health with experience in writing about drug regulation said that legalizing deliveries is a great short-term move. The better action in the long-run is to "bring the illegal sector into line with the law."