5 CBD Products to Add to Your Self-care Kit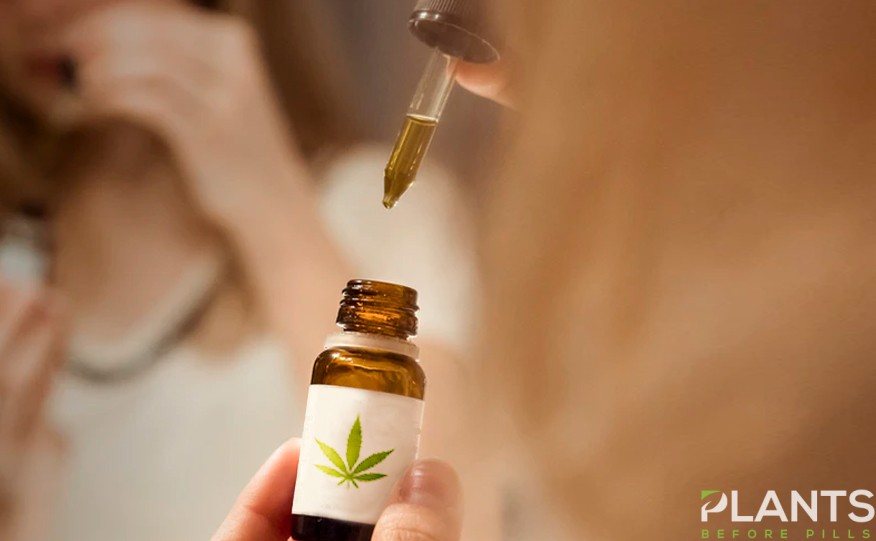 Eyeing to embrace yourself more this year? If you're on for a holistic self-care routine this 2020, turning to  CBD Self-Care Kit might be the answer you're looking for.
To date, as the industry continues to gain popularity and penetrate various markets, it is not surprising that many are keen on finding fresh new ways on how they can keep CBD on their day-to-day routines. If you're one among them, it's best to try to see for yourself how cannabidiol affects one's "me" time.
To help you with that, here is a quick rundown of the most promising CBD self-care products you should not miss to try this year.
 CBD Self-Care Kit to Check
What's a skincare without a toner? Whether you're dealing with an oily skin or an acne-prone face, turning to a fine, high-quality toner seems to do the trick. However, would you believe that there is much more to what your current toner could offer?
With the rise of CBD toner products in the market, customers are provided with the chance to maintain CBD in their day-to-day routine while keeping their skin smooth and glowing. Given cannabidiol's anti-inflammatory properties, CBD toners are now on the rise to promise consumers with a gentle yet effective CBD  skincare product that helps prevent breakouts and even redness.
To date, many alcohol-free toners especially formulated with high-quality CBD are available both online and in-store to provide people with yet another worthy product to add to their beauty empire.
Another CBD-infused product you might want to check out and add on your must-haves this year is the CBD mud mask. Sure, while premium mud masks already promise to remove dirt and dead skin while absorbing excess oil to help make skin healthier, adding CBD to the equation can boost its promises to the next level.
Similar to the case of toners, CBD mud masks are gaining popularity, especially for people with acne-prone skin as this product can help relieve pain, reduce inflammation, and minimize redness when applied on the skin.
Bath time is "me" time, and with CBD-infused bath bombs, you can now make your time at the tub even more relaxing and refreshing. Carrying cannabidiol's therapeutic promises, CBD bath bombs are the perfect tub sidekicks to experience a relaxing, energizing, and stimulating shower after a long, tiring day.
With the said product, you can now let your body soak into a velvety comfort and wash your weariness away before going for good night sleep.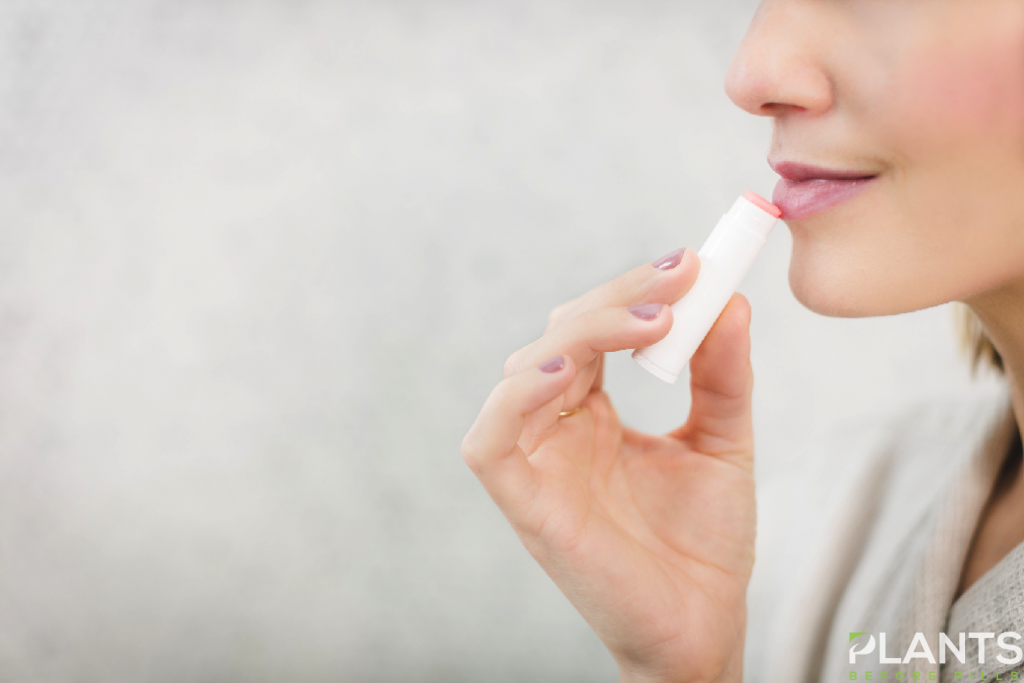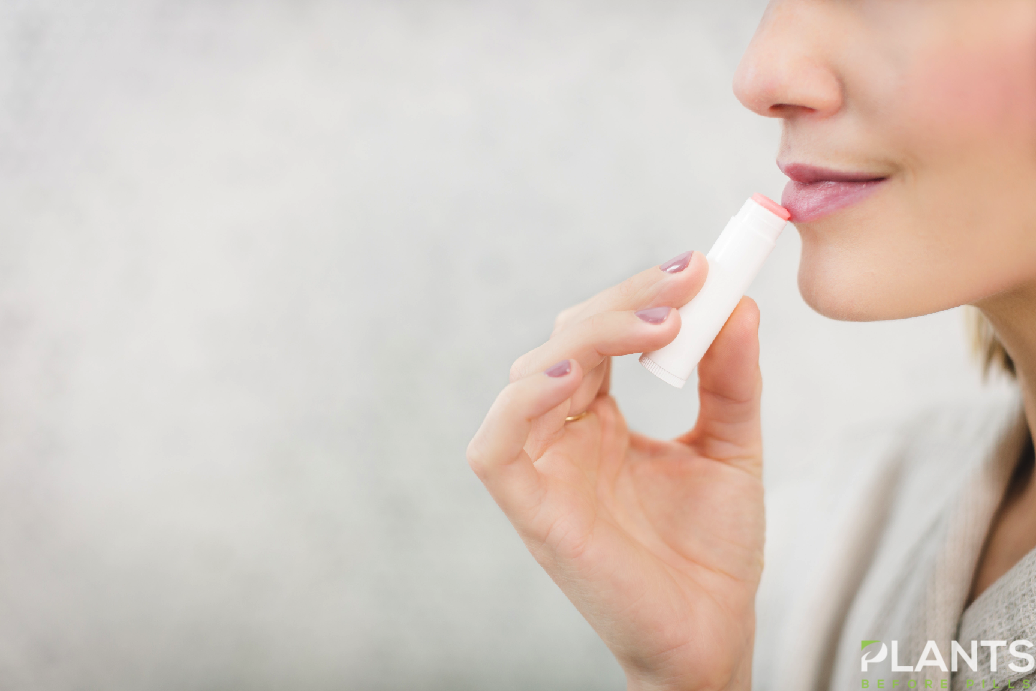 Our lips need some care, too, right? Fortunately, with the presence of CBD lip balms, you can now give your lips a taste of love with cannabidiol's nourishing and healing potential. Now combined with other nourishing ingredients, many CBD lip balms now promise moisturizing effects perfect for people who have extremely dry, chapped lips.
Surprise? As the CBD craze continues to expand, manufacturers are now formulating new ways to apply CBD products in any activity – even in the bath place. Combining the refreshing power of cannabidiol with nature-based ingredients and oils, CBD conditioners promise a natural alternative to achieve sleek and shiny hair while enjoying therapeutic time in the shower.
The Bottom Line
Ready to take your commitment with CBD into the next level? Go give your self some love with the help of these high-quality, carefully formulated CBD-infused products.
Whether you're looking for a way to enjoy your bath time even more or seeking for some tricks to achieve that skin goals, turning to these CBD products might lead you into the kind of self-transformation you're looking for!
Popular Skin Brands that Released CBD Skincare Products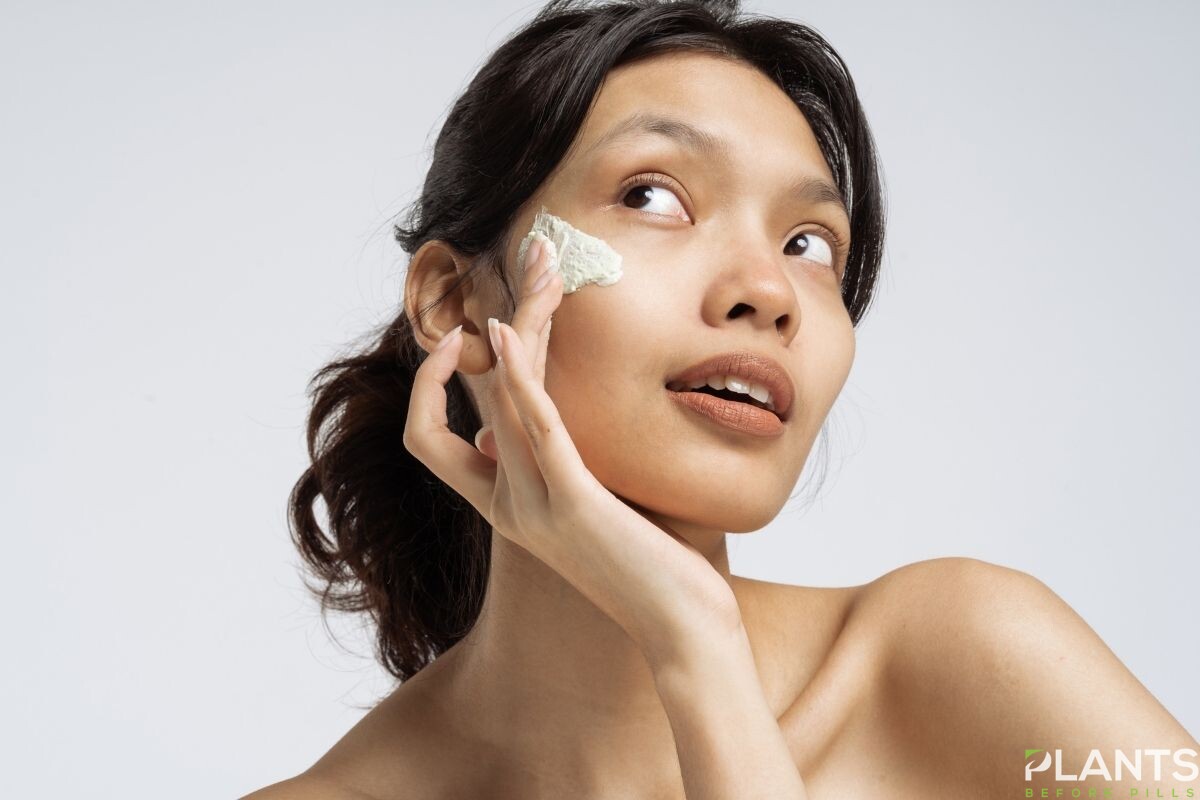 Skincare brands are catching on to this trend. Some of the most popular companies have developed and released their very own CBD skincare products. Check them out below.
Many have now realized the importance of taking care of their skin. Having a daily skincare routine not only helps keep you young-looking and fresh but can also help reduce the chances of developing skin cancer with the right products and practices.
The skincare industry boomed in popularity for this reason. Today, you can find different types of skin products to help you nourish and protect your skin, released by known brands. Combined with the tremendous recognition received by cannabidiol (CBD), skincare products are now as good as it gets.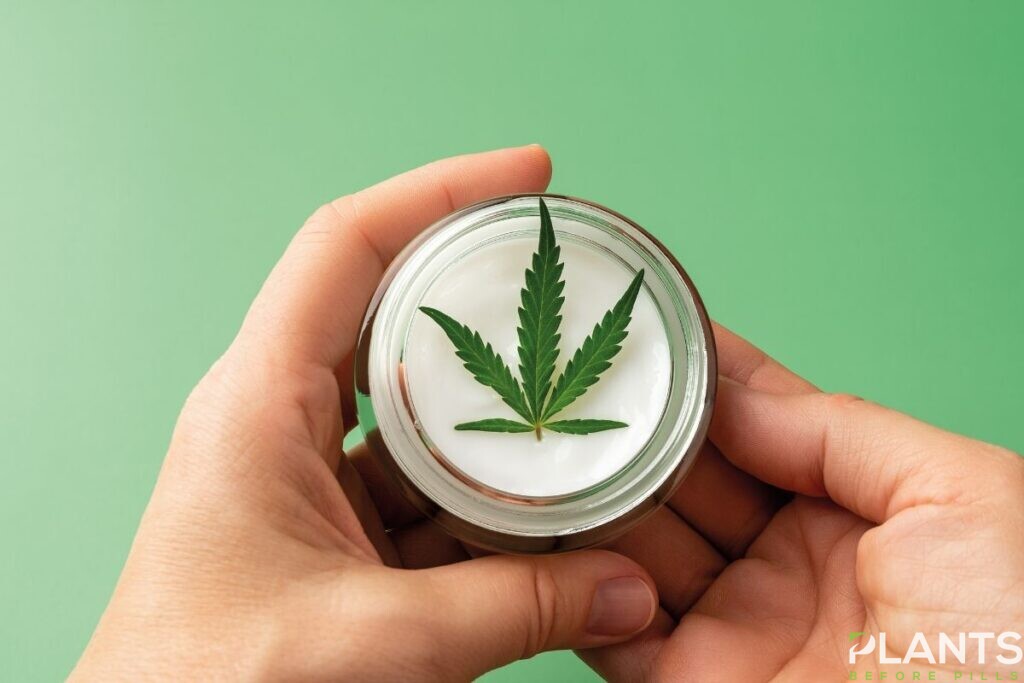 The Body Shop
This cosmetic brand from Brighton, England emerged with sustainability in mind. One of its main focuses is to use all-natural ingredients as much as possible. It also uses ingredients of natural origin in many of its products. Because of this, you will find that their goods are made from sustainably sourced materials and components.
What better way to uphold this principle than by using one of the most beneficial plants of all time? CBD from cannabis plants has made its way into The Body Shop products. You can get the brand's CBD Restoring Facial Oil to hydrate and de-stress your skin, which is infused with hemp seed oil and natural CBD.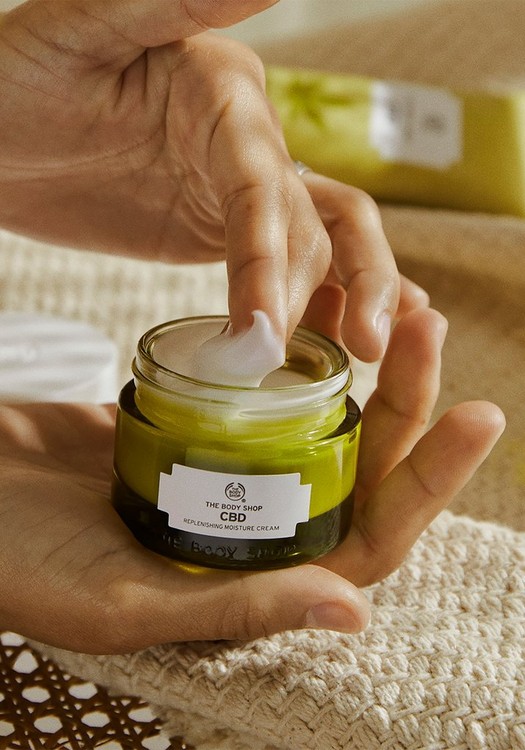 You can also get your hands on the bran's CBD Replenishing Moisture Cream and CBD Soothing Oil-Balm Cleansing Mask, both designed to help clear, soothe, and rehydrate your skin. You can get these items as a gift set for a complete The Body Shop CBD experience.
Herbivore
If you are looking for a brand dedicated to giving consumers high-quality CBD products, your best bet is Herbivore. This company brings effective, natural, and safe CBD skincare products, complete with testing. The best part is it does not use animals for testing, making it a more endearing option.
All of its ingredients are natural, sustainable, and organic, making it a great option for vegans and eco-advocates. What it does not use are synthetic ingredients, SLS, parabens, and other components known to be harmful.
The company's quest for a natural CBD product results in the release of Emerald CBD + Adaptogens Deep Moisture Glow Oil and Emerald 50 mg CBD Cleansing Soap Bar. Using the oil can help you achieve glowing and hydrated skin thanks to its CBD content. It also has hemp seed oil, ashwagandha, shiitake mushroom, olive-derived squalene, and other natural ingredients.
Meanwhile, the soap bar is a good choice for people who want to address redness and dryness from head to toe.
Happy Dance
Actress Kristen Bell recently launched her new CBD skincare line in partnership with Lord Jones called Happy Dance. This new CBD brand is focused on giving consumers relaxing options while also giving them the chance to give this cannabinoid a try.
Happy Dance was inspired by bell's own experience with the cannabinoid. What sets this brand apart is it donates 1% of all its sales profits to an advocacy organization called A New Way of Life Reentry Project.
Its line consists of products like face moisturizer, body butter, hand cream, coconut melt, and bath bombs. Each product contains optimal amounts of CBD and other harmless ingredients with any of the worrisome components.
Its bath bombs are designed to help consumers reap the benefits of CBD in every nook and cranny of their bodies. They come in two varieties: the new Peppermint Blossom CBD Bath Bomb and the CBD Bath Bomb. You can also get both as a set.
Spyder and CBD Universe
Those who are into snow sports and outdoor physical activity should take a look at what Spyder has to offer in collaboration with CBD Universe. The skiing and snow apparel brand worked with the cannabis product company to provide its customers with CBD-infused sunscreen, body lotion, muscle balm, face cream, and lip balm.
All products are designed to help active individuals, especially during winter, keep their skin healthy and safe while doing the activities they love. Plus, Spyder CBD products are all handy and come in travel sizes, so you can easily bring them to your out-of-town trips.
These are all made possible by CBD Universe, which focuses on using cannabinoid extracts to harness the benefits offered by cannabis. Aside from CBD products, it also deals with CBG, CBN, CBC, and other chemical compounds found in the cannabis plant.
The Takeaway
Skincare brands and hopping on the CBD train for good reason. With this development, you can better incorporate CBD into your daily routine, from your morning regimen to your nighttime ritual. With these popular brands, you can have effective CBD products from trusted companies you might already be familiar with.
Making Cannabis Infused Soap? [VIDEO]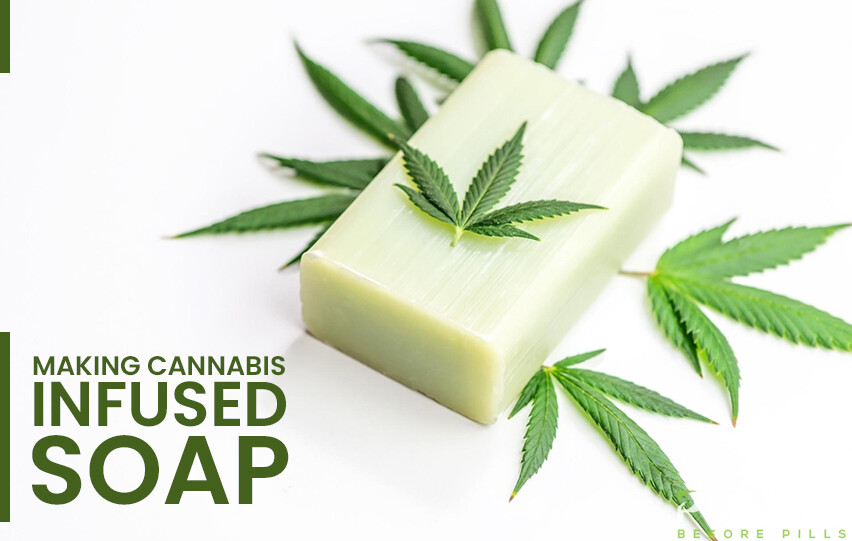 If you're thinking of ways to use marijuana topically, is making it in into a soap a good option? Find out the pros and cons of using and making cannabis-infused soap.
CBD OIL BENEFITS + what it did to my skin! [VIDEO]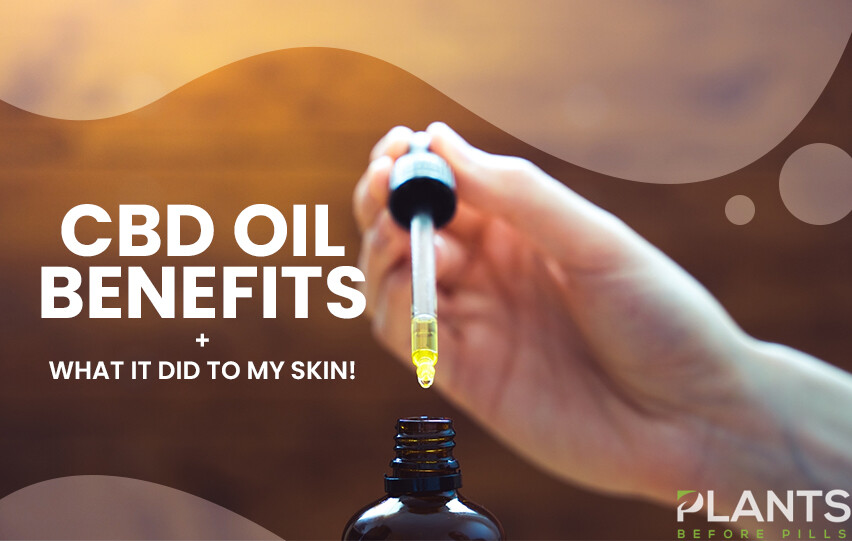 This video talks about the benefits of CBD oil for skin. Many users are starting to notice how CBD can work well in making the skin more healthy, plump, and supple. It can also address a variety of skin issues such as acne and redness.